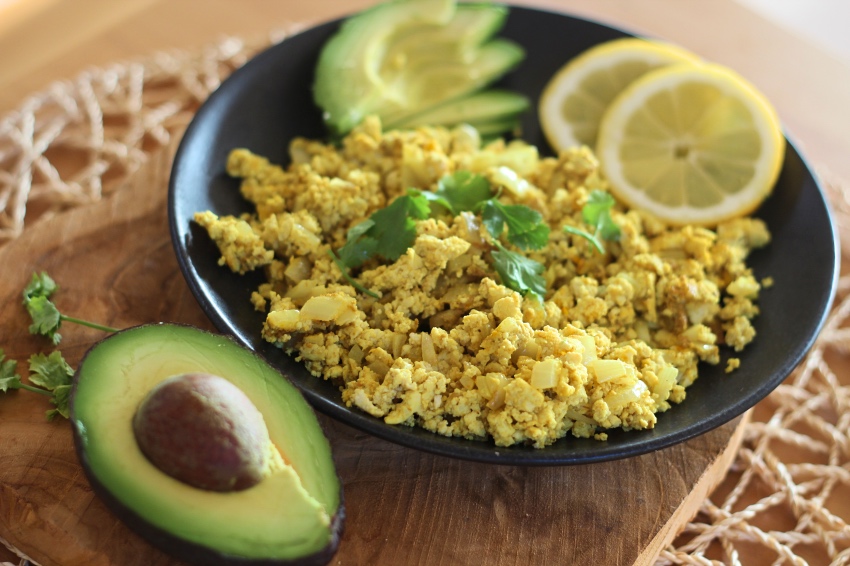 Wil je wat minder dierlijke producten eten maar vind je het moeilijk om bepaalde gerechten op te geven? Dan zijn er tegenwoordig zoveel creatieve en lekkere manieren om nog steeds te eten wat je wilt, maar dan rekening houdend met je keuzes in je voeding.
Zoals bijvoorbeeld veganistisch eten maar wel het verlangen hebben naar een omelet. Zelf ben ik geen veganist maar heb ik besloten wat te minderen met vlees. Ook ben ik er helemaal niet vies van om veganistische recepten te proberen en te zien of ze me bevallen.
Dit is er één van en eigenlijk moet je het eens proberen als je van roerei houdt! Heel benieuwd of je het verschil proeft/merkt! Tofu Scramble! 
En alsof de Lidl door heeft waar ik mee bezig ben met mijn voeding door deze week een vegetarische week te hebben! Oftewel: er is Tofu te koop bij de Lidl, mijn hart maakt een sprongetje. Dat scheelt weer het bezoeken van verschillende supermarkten 😉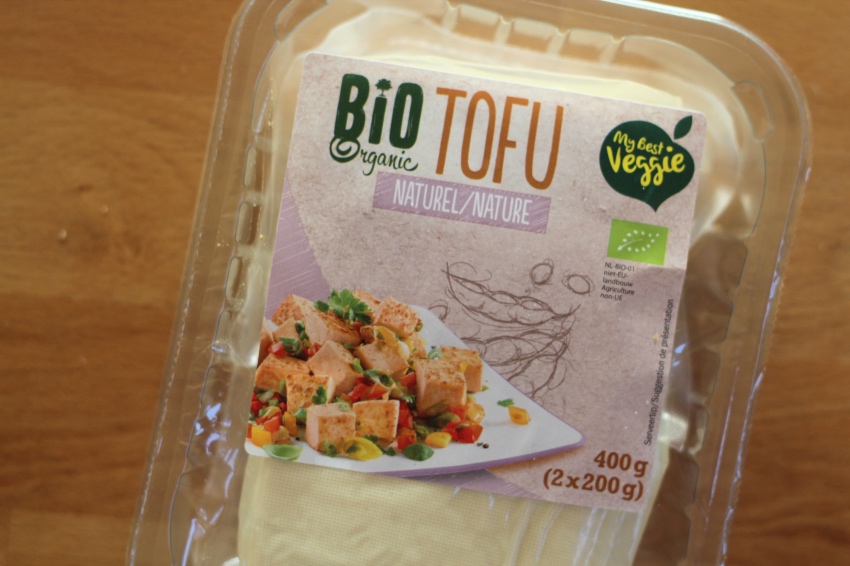 Wat heb je nodig voor 1 grote eter of 2 'normale' eters?
200 gram Tofu, uitgelekt
1 ui
olie om in te bakken
2 eetlepels tahin (sesampasta)
1 eetlepel mosterd
2 theelepels kurkuma
Toppings:
koriander
avocado
citroensap
Doe wat olie in de pan en bak hierin het uitje dat fijngehakt is glazig. Je kunt de tofu uit laten lekken in een theedoek om hem kruimelig te krijgen, maar ik hem gewoon uitgelekt en vervolgens met een vork op een snijplank 'kruimelig' geplet.
Doe de tahin, mosterd en kurkuma in een kommetje en meng dit tot een pasta. Doe de tofu in de pan bij de uitjes en voeg de pasta ook toe. Roer het geheel goed door zodat de pasta de tofu helemaal bedekt heeft. Als je wilt kun je nog wat kurkuma toevoegen om extra kleur toe te voegen zoals het gele bij een echt roerei. Bak dit zo'n 5 minuten en je tofu scramble is klaar!
Je kunt dit op een broodje opeten of gewoon op een bord met wat avocado, koriander en citroensap. Heerlijk! Zo maak je van tofu, wat niet heel veel smaak heeft, tóch wat lekkers door de structuur te gebruiken en flinke smaakmakers toe te voegen. Ik was positief verrast!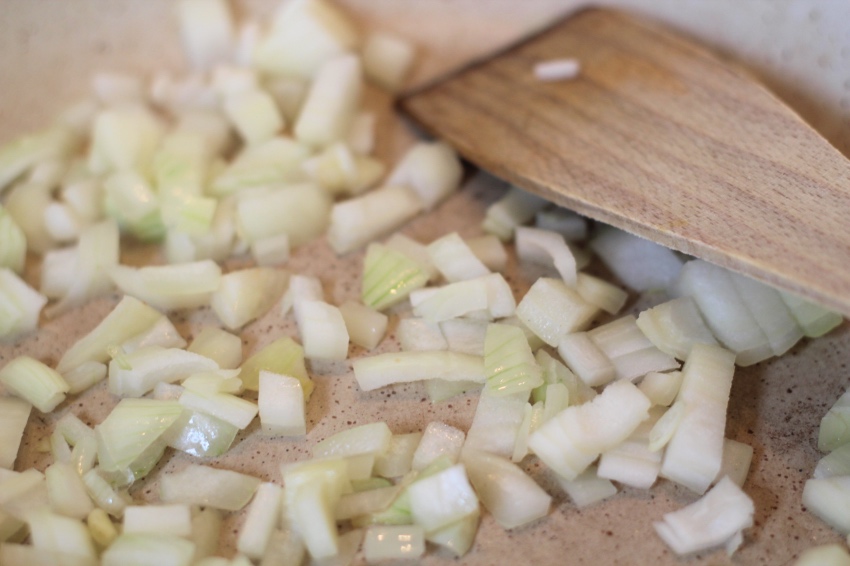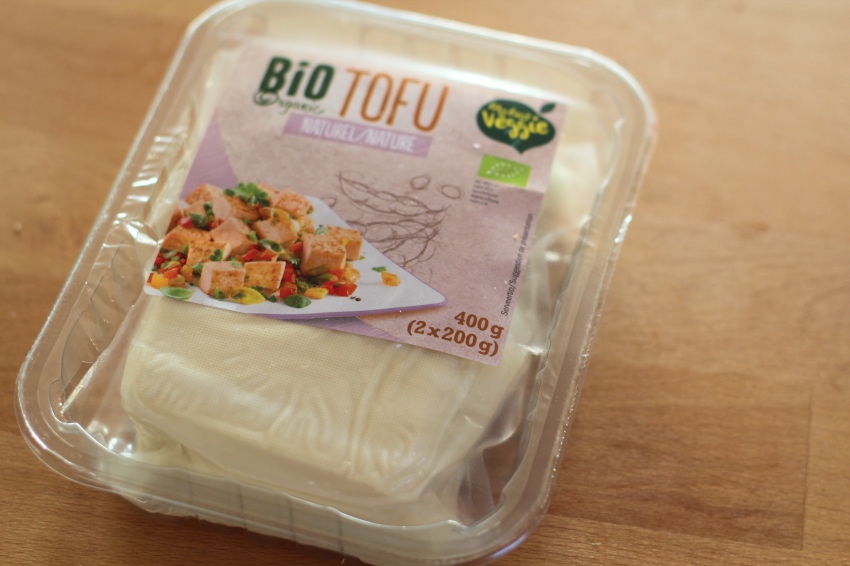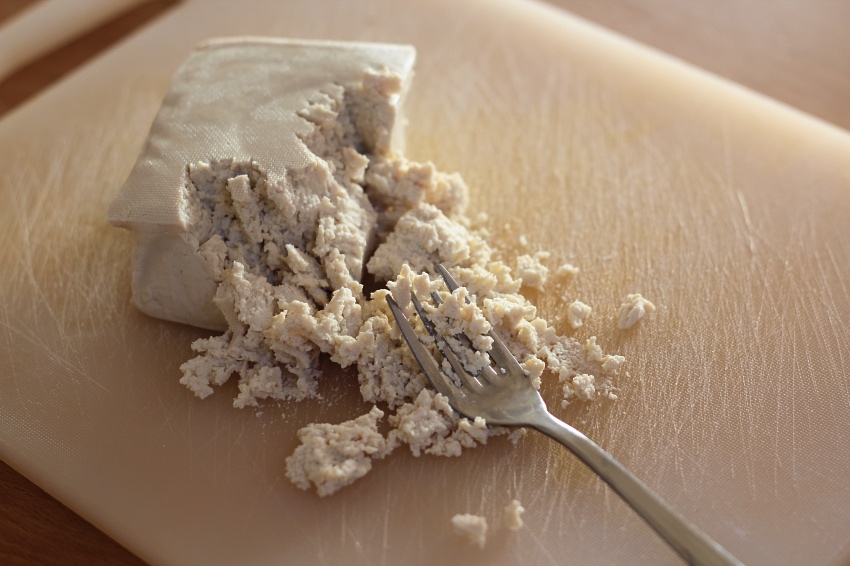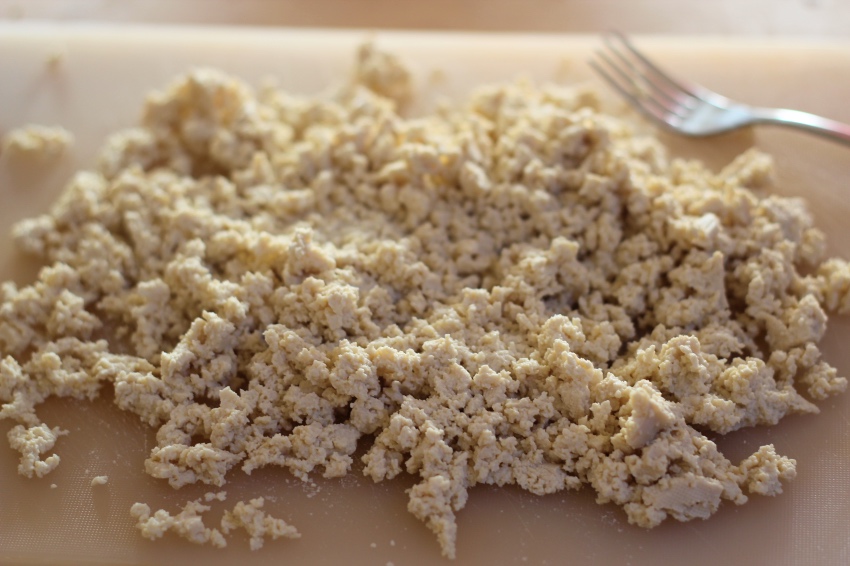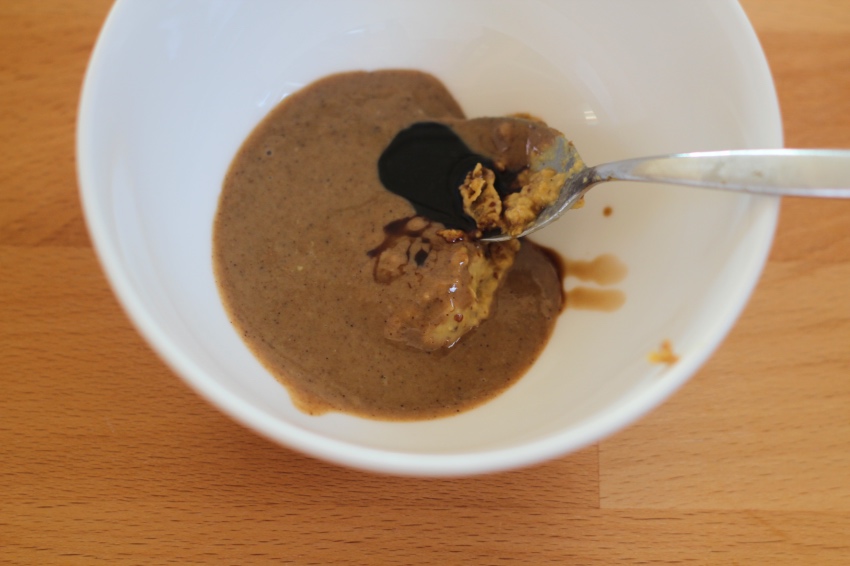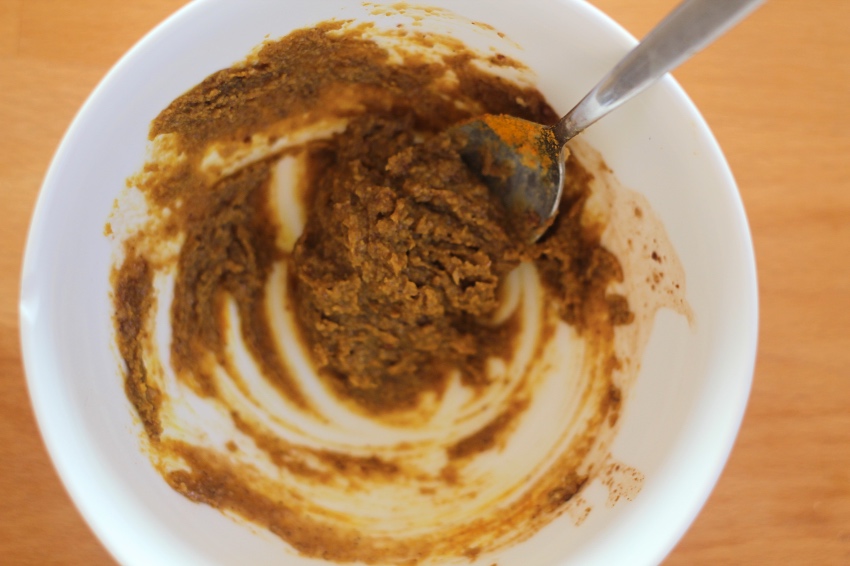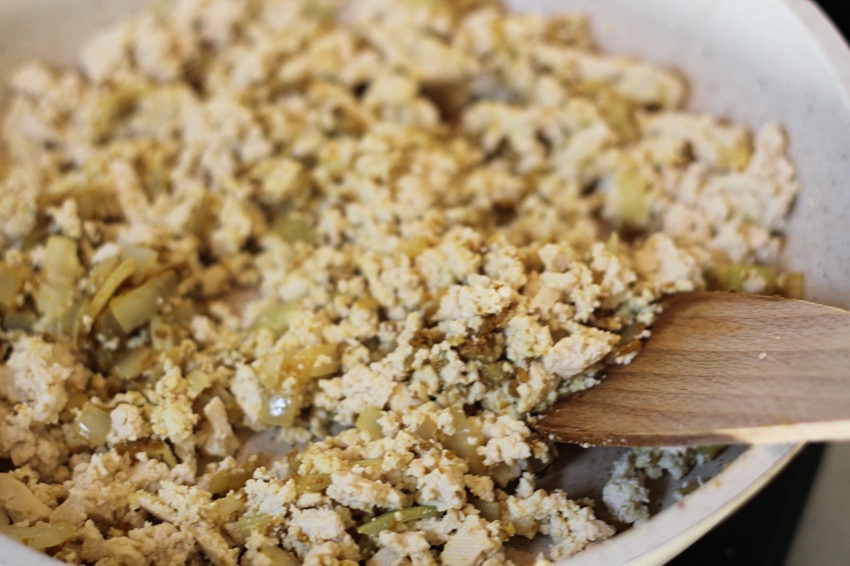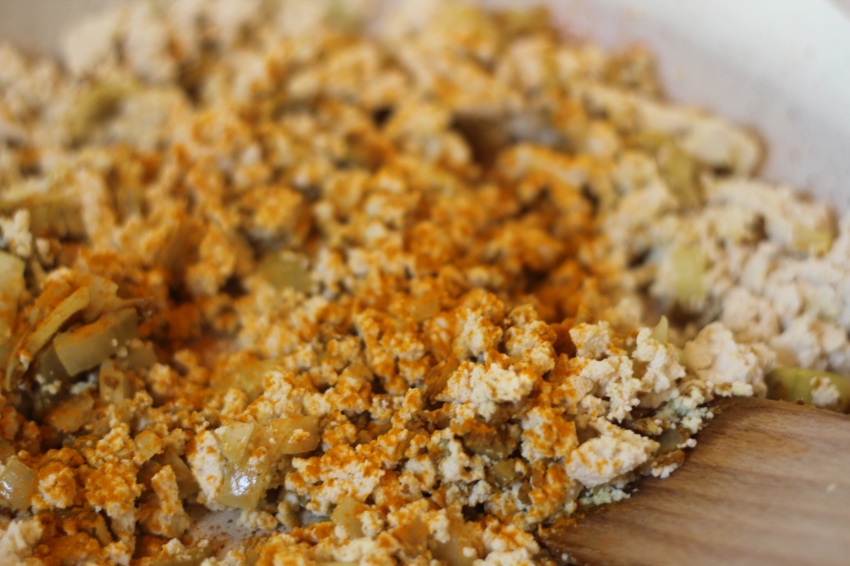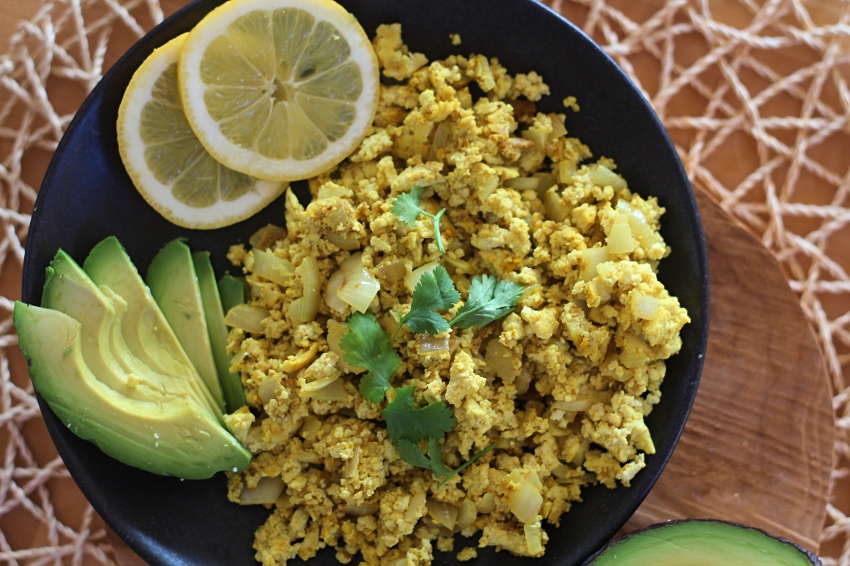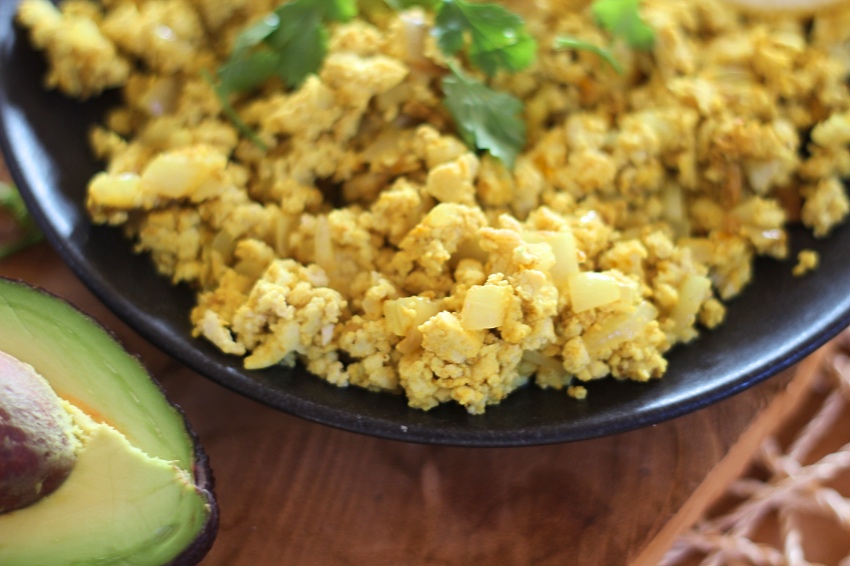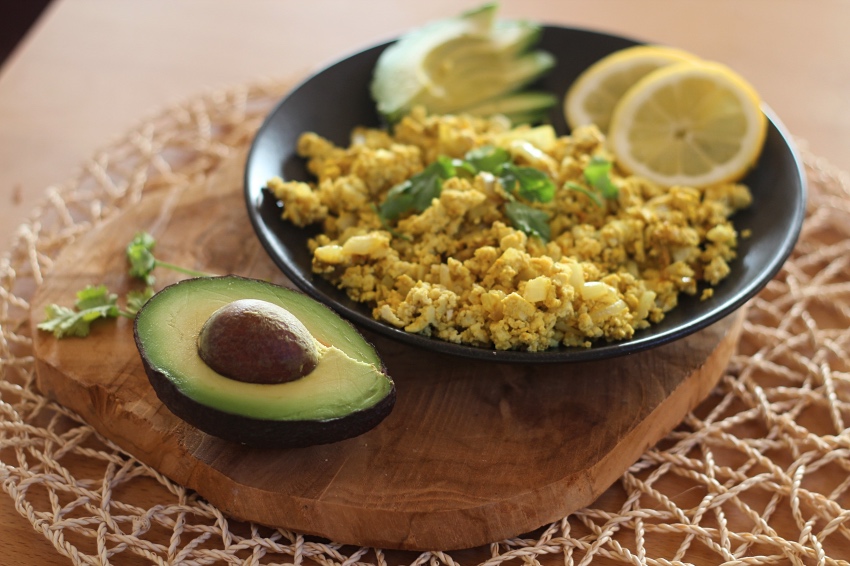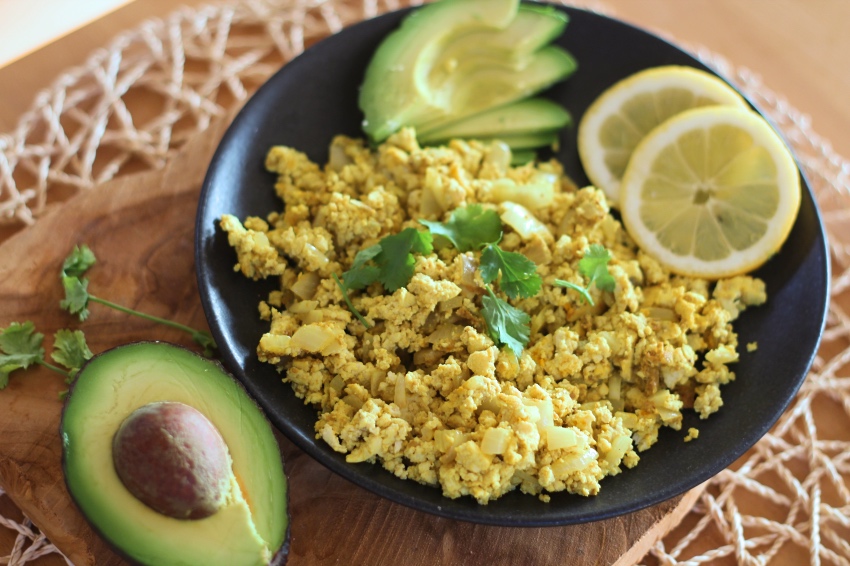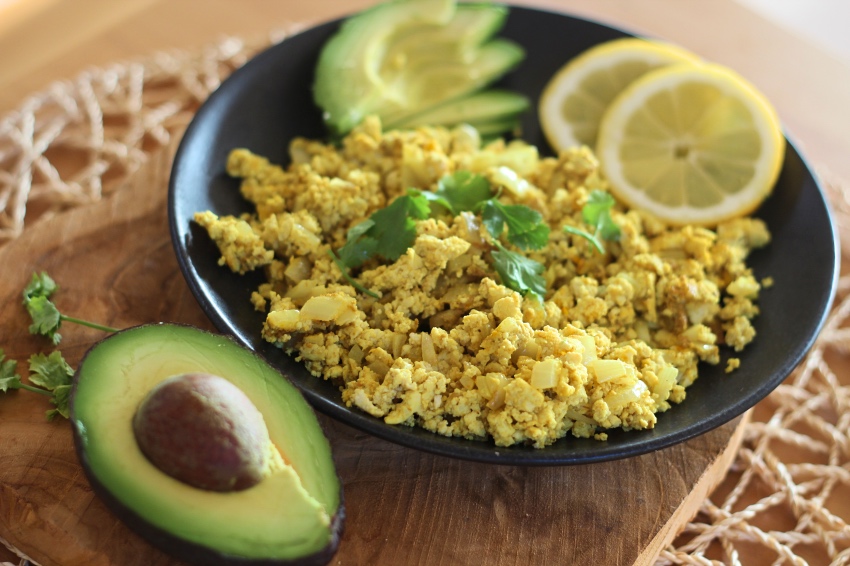 BewarenBewaren
BewarenBewaren