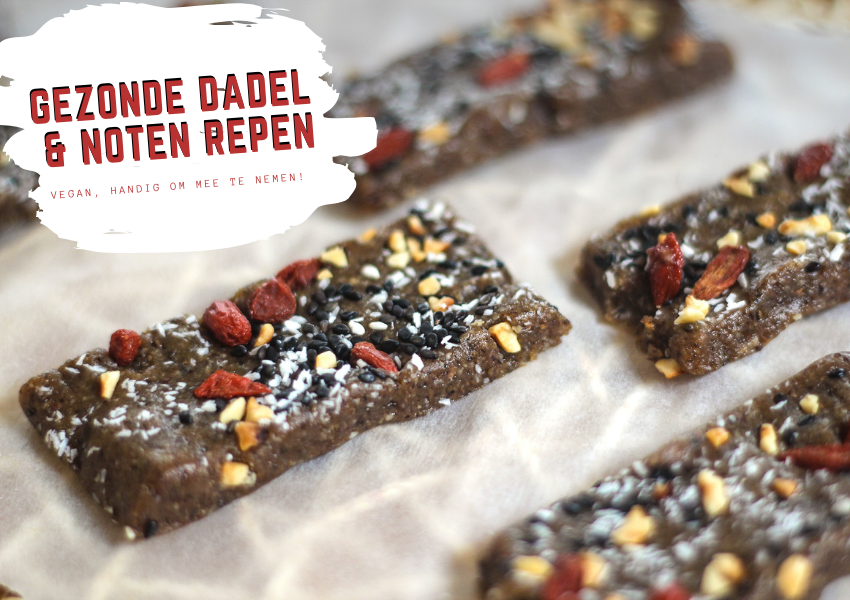 Wanneer ik veel de deur uit ben vergeet ik nog wel eens dat ik erg hongerig kan worden. Wat dan te doen? De laatste paar keer ben ik gauw een EkoPlaza, Marqt of Albert Heijn binnen gelopen om een gezonde reep te kopen, zo een met dadels en noten. Maar om nou elke keer 2,50 (of meer) te betalen vind ik zonde.
Ik besloot een eerste poging te doen tot het zelf maken van dadel & noten repen, vergelijkbaar met de ballen die ik laatst maakte, maar met een twist.
En wie had ooit gedacht dat zelfs Boy ze eet? WHAT! 
Wat heb je nodig voor 6-8 dunne repen of 4-6 dikke repen:
150 gram dadels, ontpit
50 gram walnoten
35 gram amandelen
15 gram kokos 'vlokken' of schaafsel
snufje zout
25 gram pitten, zaden etc. naar smaak, zoals; zonnebloempitten, pompoenpitten, sesamzaad, chiazaad, lijnzaad.
Voor de topping: nog meer lekkere gehakte noten, zaden, rozijnen etc.
Doe de walnoten, amandelen, kokos en zout bij elkaar in een keukenmachine en puls het tot er een korrelige structuur ontstaat. Doe de dadels en de 25 gram zaden en pitten erbij en mix het geheel tot er een deegbal ontstaat. Het lijkt in het begin alsof het 'korrelig' blijft, maar laat de keukenmachine 1-2 minuten aan staan – de oliën uit de noten komen dan goed los en zorgen op een gegeven moment dat er een deegbal ontstaat.
Plaats een velletje bakpapier op het aanrecht en verplaats de deegbal hierop. Je kunt een cakeblik of iets anders gebruiken om de vorm te geven aan je repen, maar je kunt het ook met je handen doen. Dit heb ik gedaan, hierdoor krijgt het een 'homemade' gevoel. Grapje, ik was gewoon lui om het anders te doen 😉
Bestrooi het geheel met jouw lievelingstoppings. Ik heb gekozen voor; gehakte hazelnoten, goji bessen, sesamzaadjes en kokos – duw ze er nog even goed in en pak vervolgens je deeg in met het bakpapier. Leg dit, eventueel op een bord, in de koelkast voor minstens 30 minuten zodat het wat afkoelt en beter vorm krijgt.
Daarna kun je het uit de koelkast halen en je repen eruit snijden. Ik bewaar elk reepje apart in een velletje bakpapier zodat het niet aan alles gaat plakken. Als ik het mee wil nemen dan doe ik er nog een velletje aluminiumfolie omheen zodat het bakpapier niet loslaat.
Je kunt dit dus ook prima in balvorm maken. Ik ben er gek op! Ik hoop jij ook, enjoy!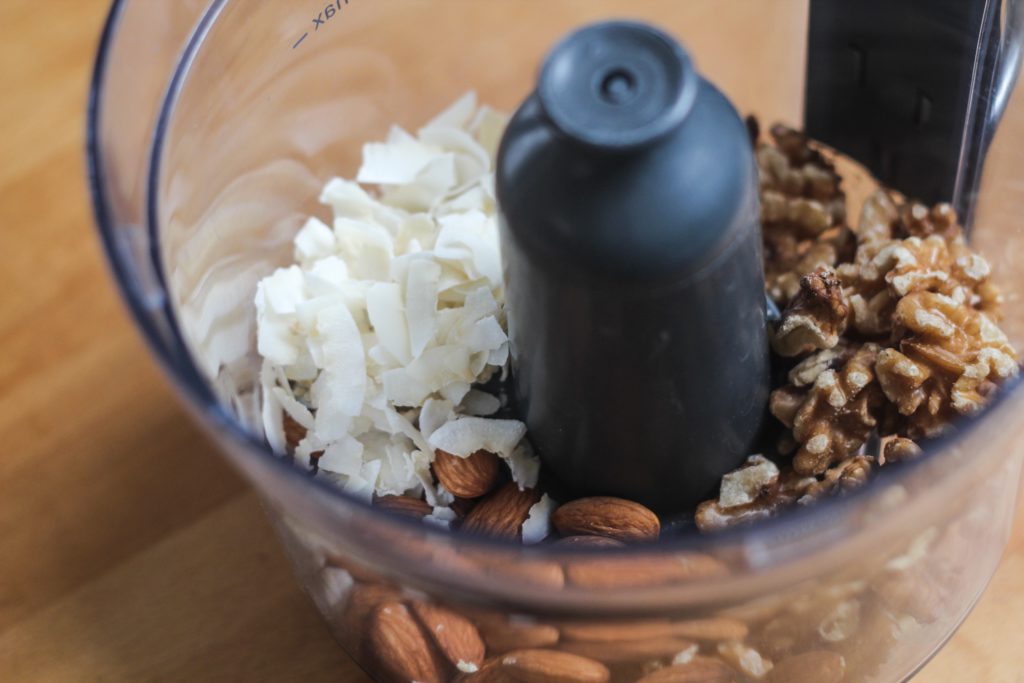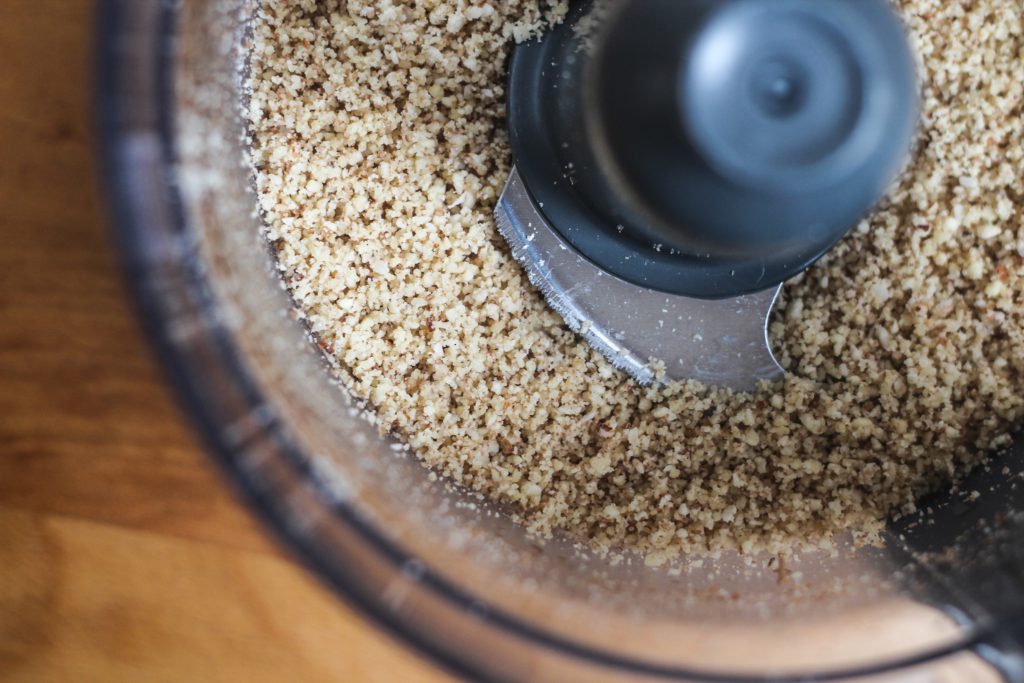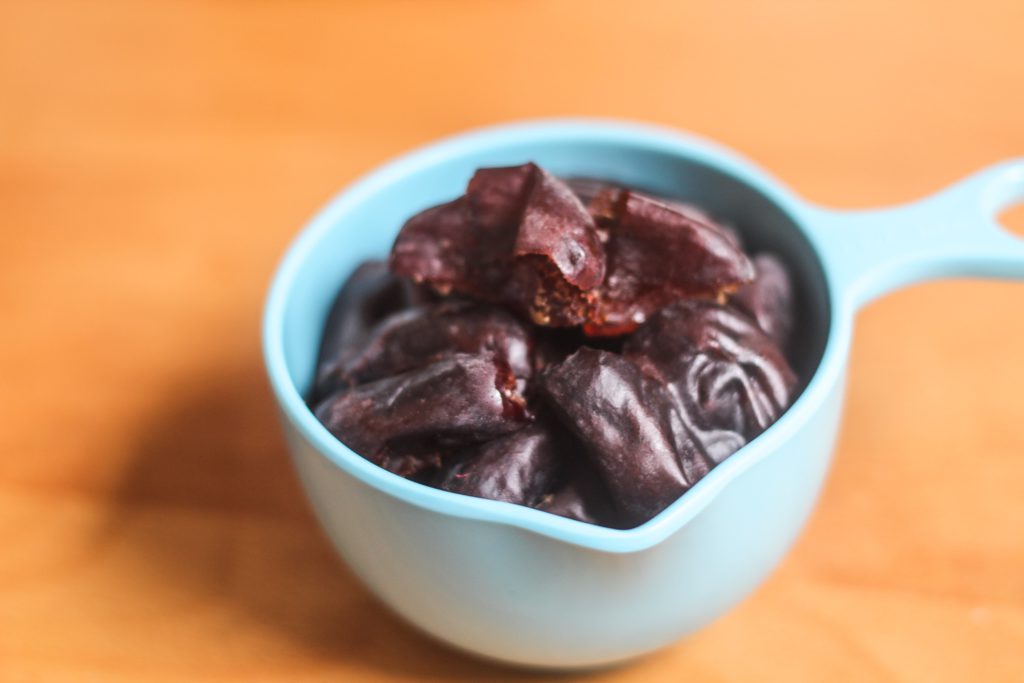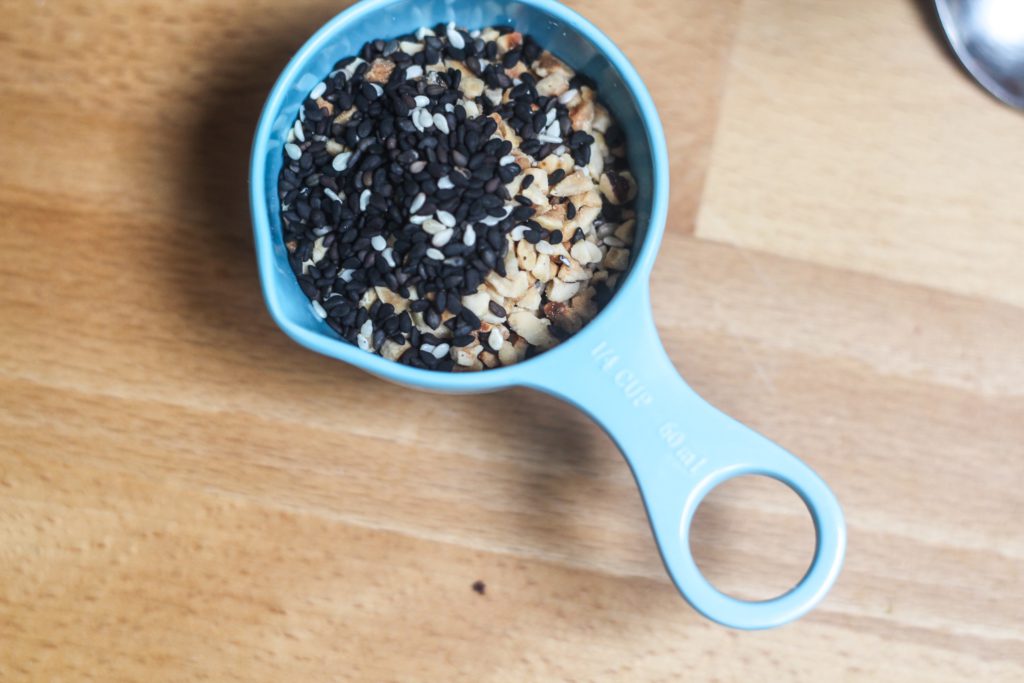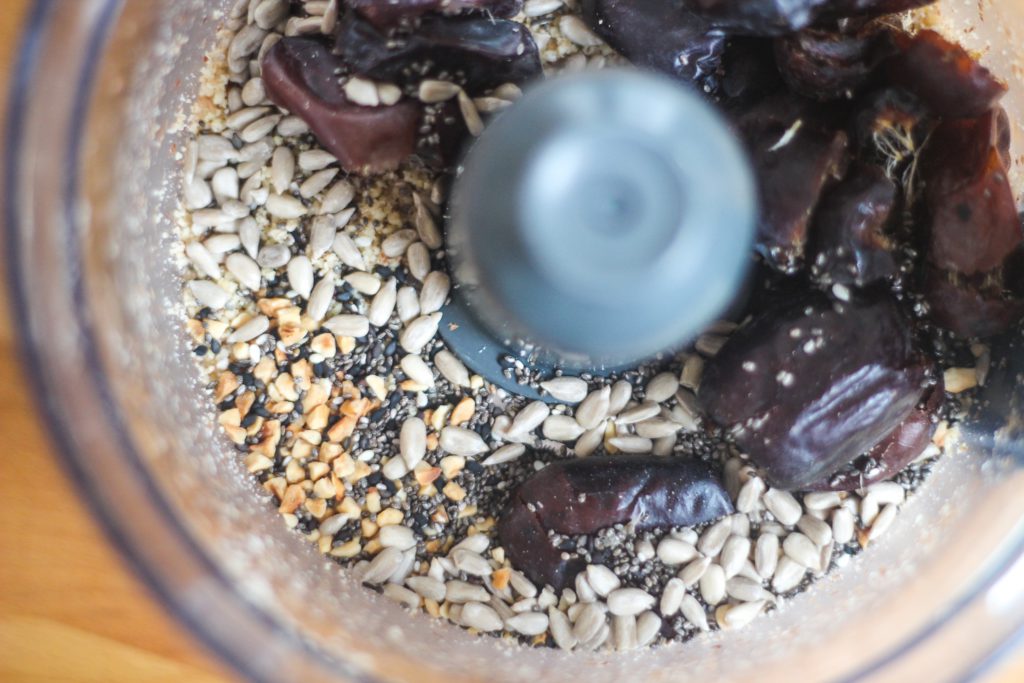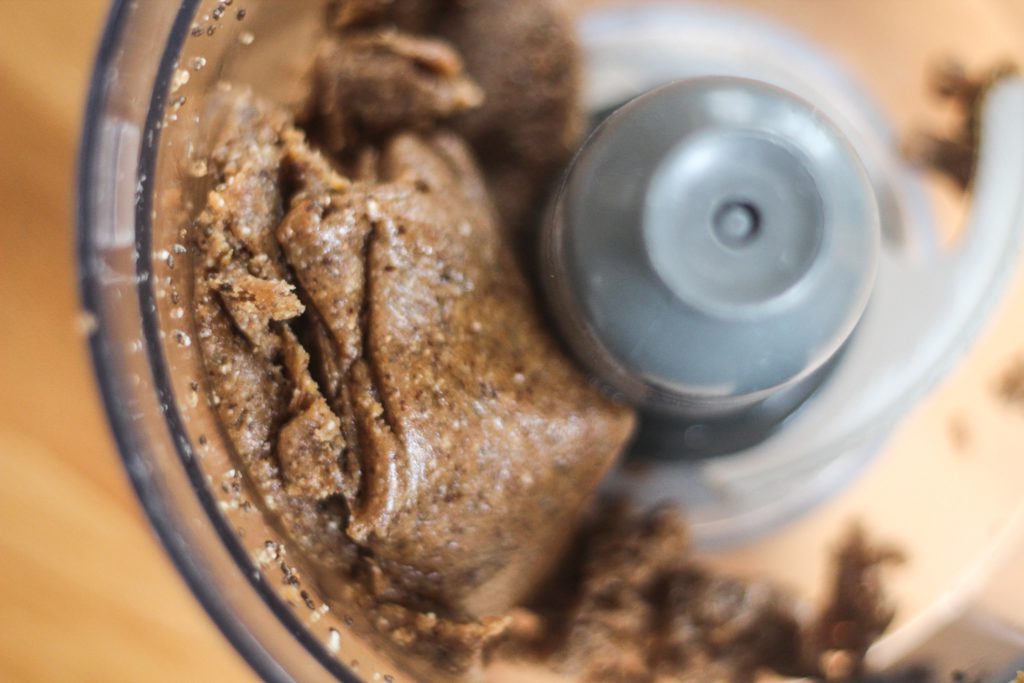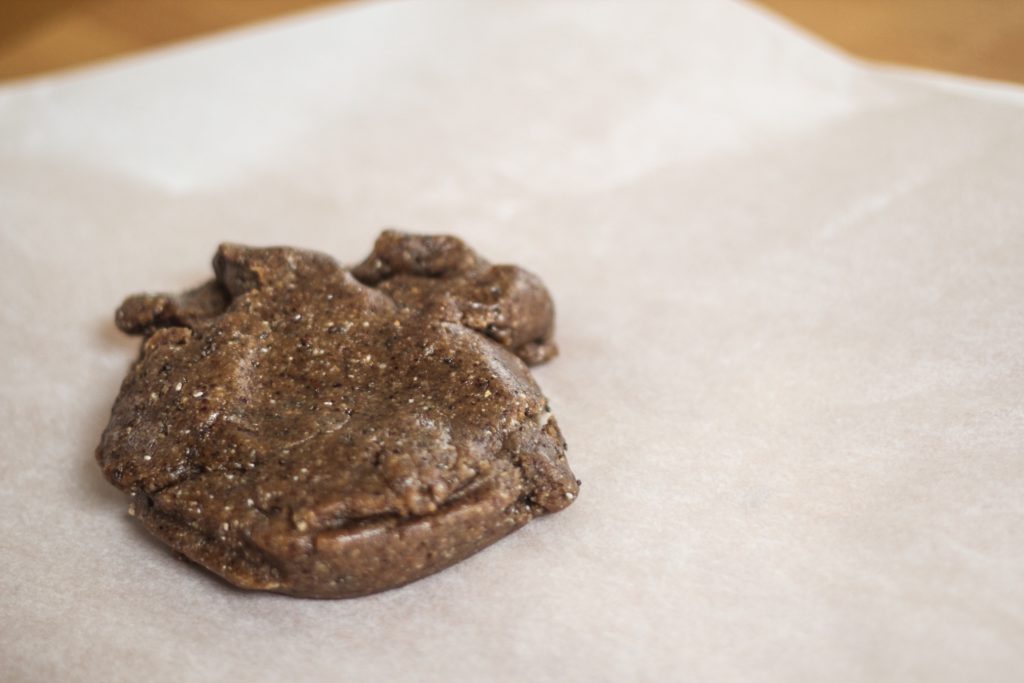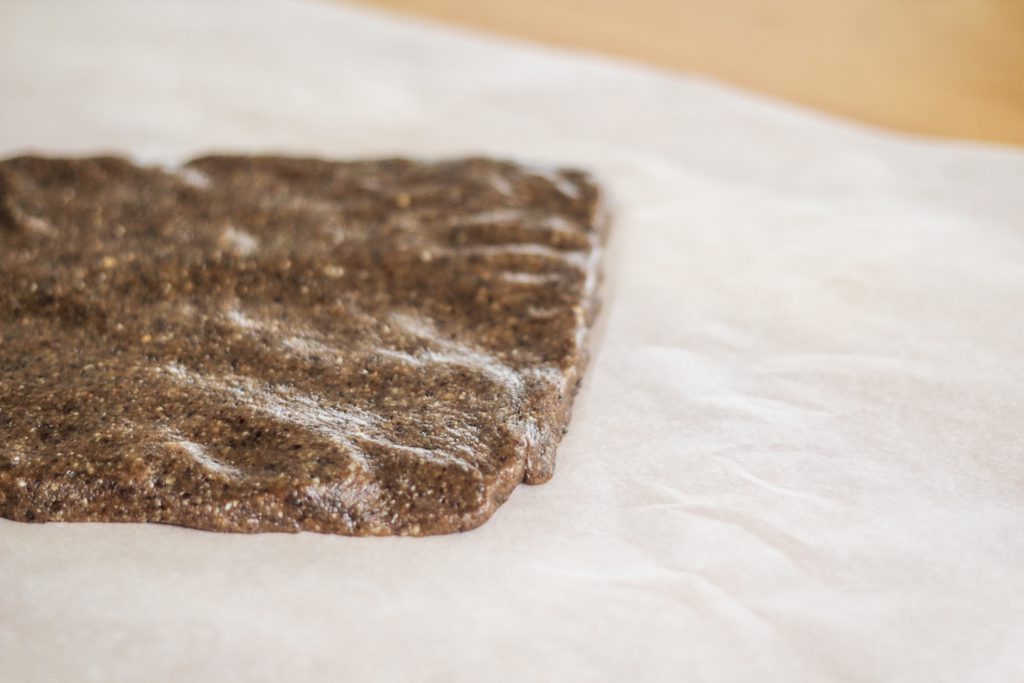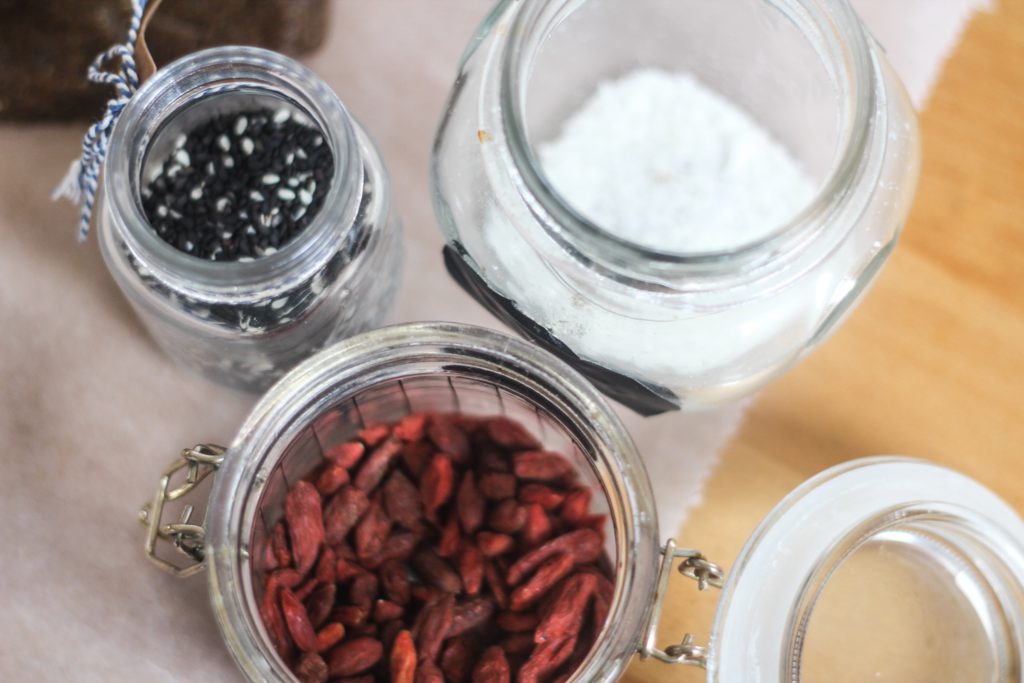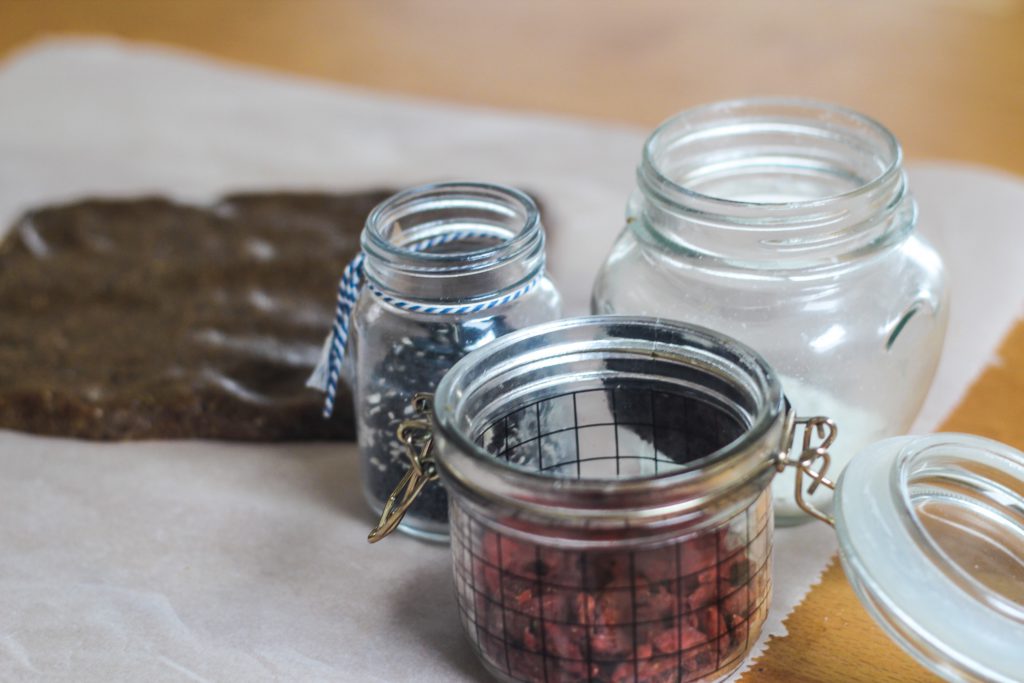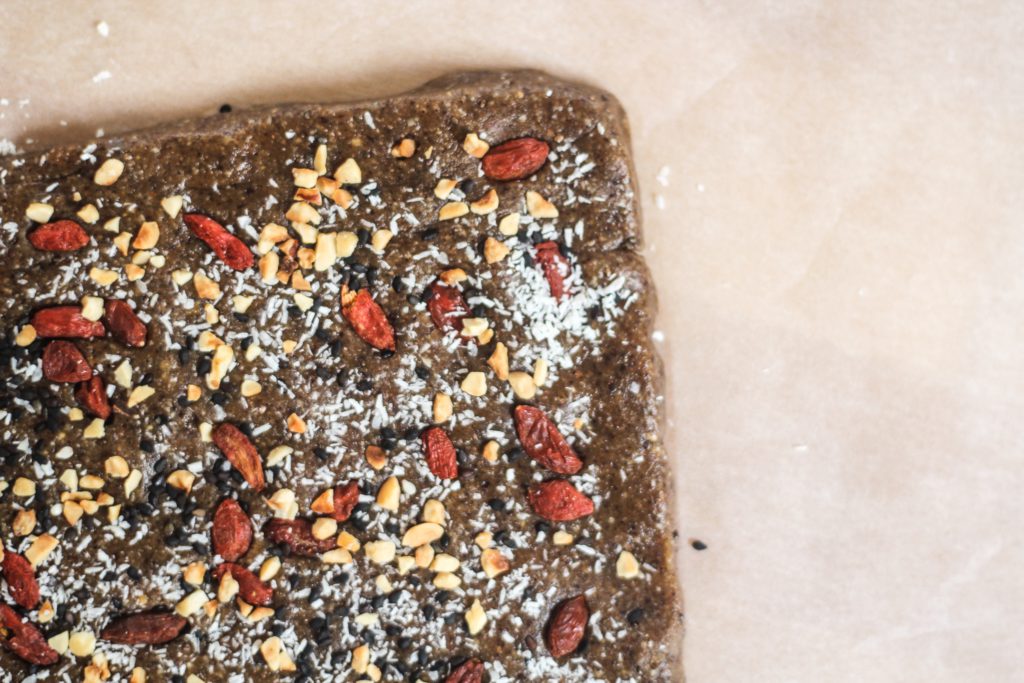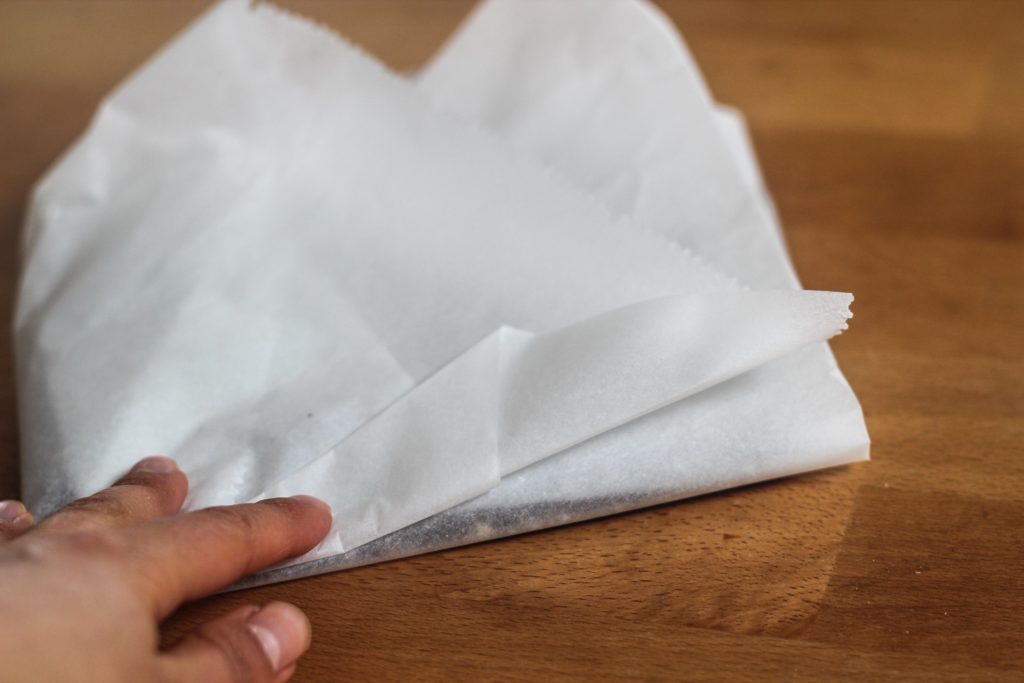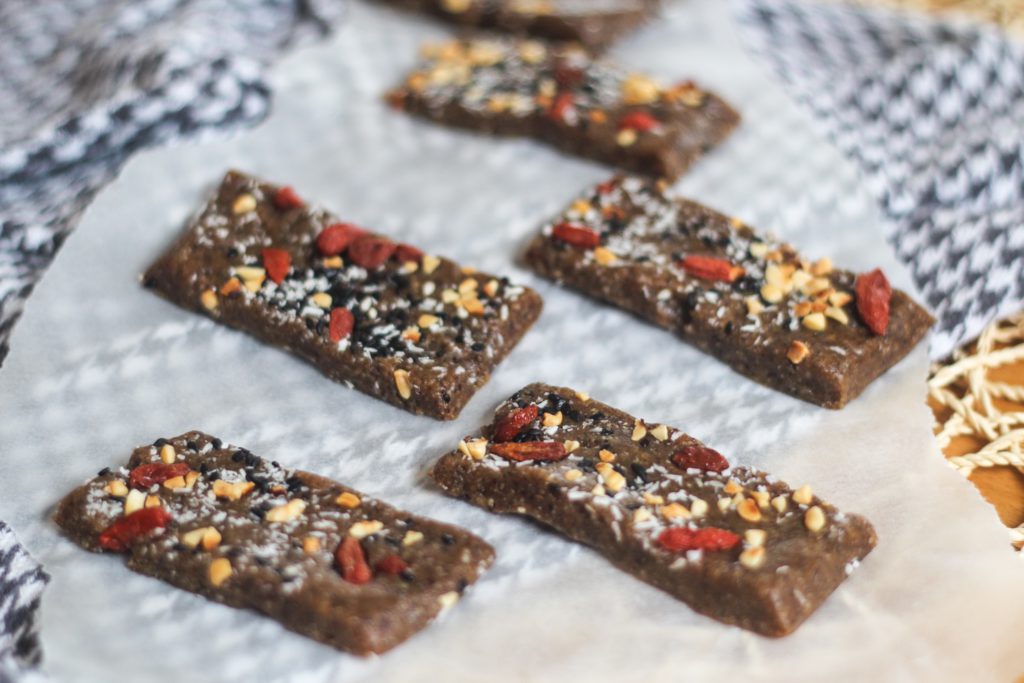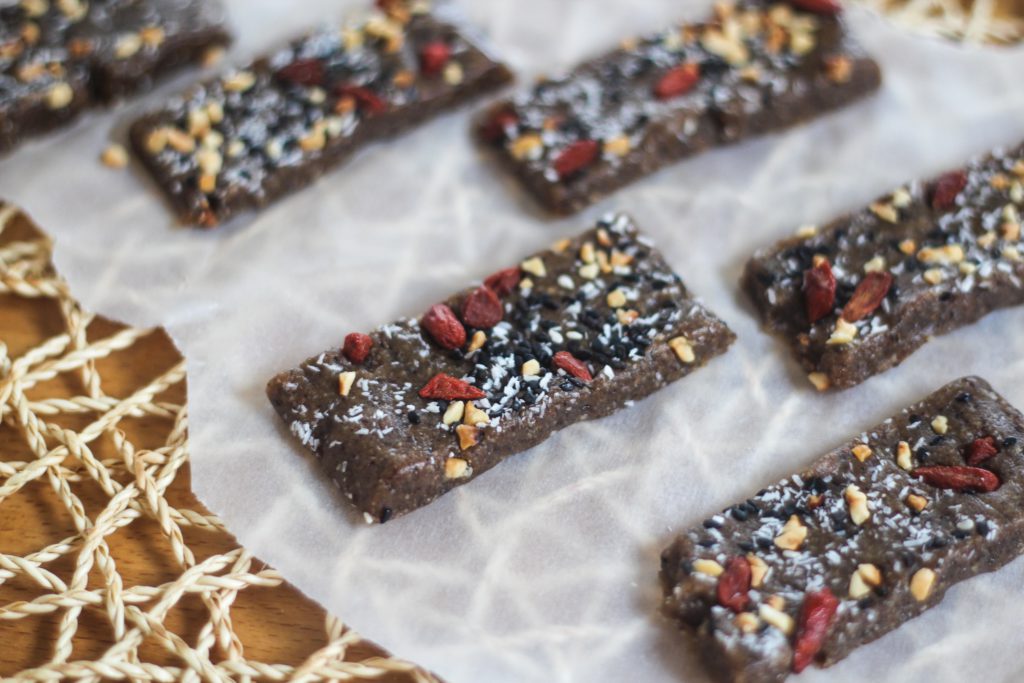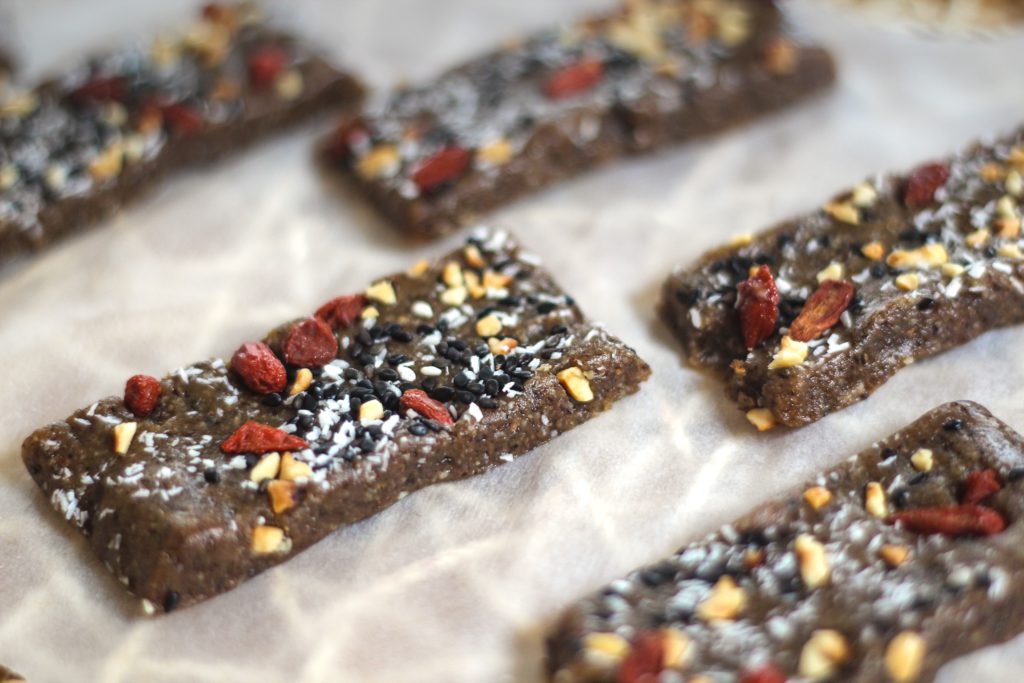 Bewaar, Like, Tweet of Pin!