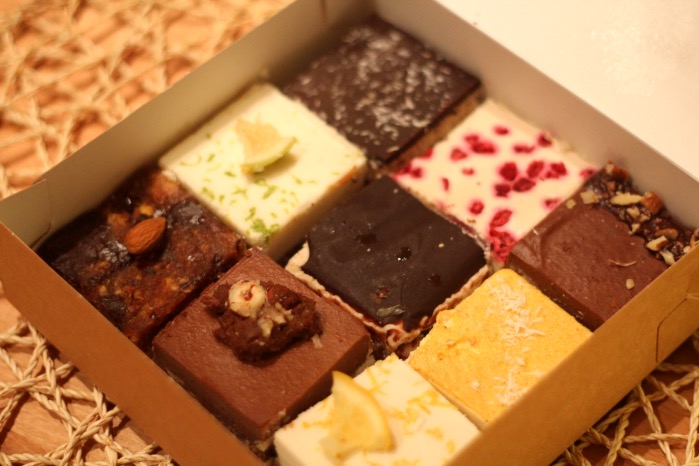 Vorige week ontmoette ik Kim Sue van SUE FOOD zoet zonder suiker. En mag ik even zeggen; wat een leuk mens! Je weet nooit wat je kunt verwachten als je mensen in het echt gaat ontmoeten, maar dit was heel leuk 🙂 We hebben zo lekker zitten praten dat er eigenlijk geen tijd meer was om haar op dat moment te interviewen; want dat wilde ik graag! Dus heb ik de vragen achteraf opgestuurd die ik bij deze met jullie deel! Want ik was razend benieuwd naar wie er nu achter het merk SUE FOOD zat. 
Ik weet niet óf je me volgt op Instagram, maar ik was twee dagen achter elkaar alleen maar aan het posten over de bites die ik had meegekregen van Kim. He-mel-tje-lief wat zijn die lekker! Inmiddels allemaal op. Sorry vrienden. Oja, mijn bites hebben een lange treinreis met heen en weer geren op perrons meegemaakt, maar dat heeft de smaak er niet minder op gedaan! En dan nu op naar het interview!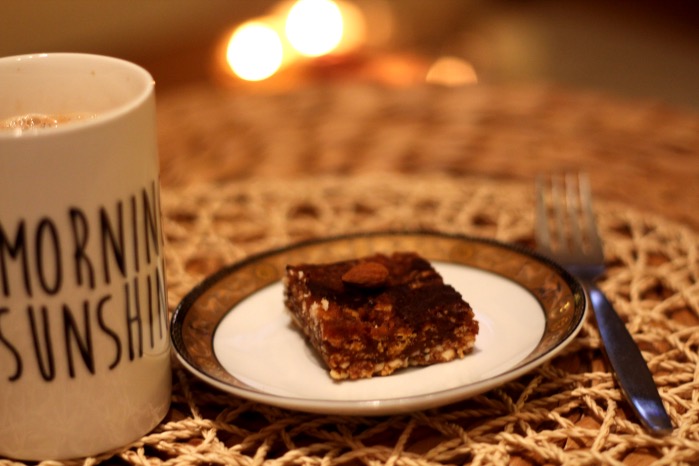 Wie ben je? Waar ben je opgegroeid?
Ik ben Kim Sue Palm, 27 jaar en oprichter van SUE 'zoet zonder suiker'. Ik ben geboren in Schiedam, waar ik samen met mijn ouders en broertje ben opgegroeid. Tijdens mijn studie verhuisde ik naar Amsterdam. Inmiddels woon ik alweer een aantal jaar samen met mijn vriend in Rotterdam.
Had je vroeger dromen over wat je later wilde worden?
Ik heb vast momenten gehad dat ik juffrouw of actrice wilde worden, maar de droom die mij nog is bijgebleven, is dat ik een eigen zaakje wilde hebben, waar mensen gezellig en lekker konden eten en drinken.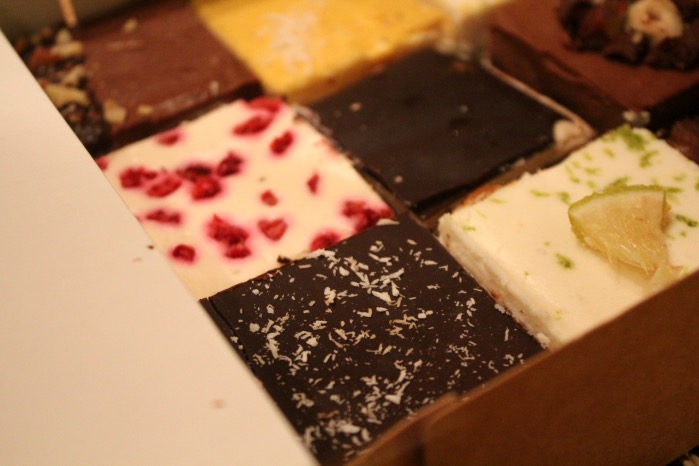 Waar is jouw idee uit ontstaan om te beginnen met SUE?
Ongeveer een jaar geleden begon ik met een blog. Ik had tijdens mijn reizen door Zuid-Amerika en Azie heel veel mooie food foto's gemaakt en heel wat ideeen opgedaan voor lekkere recepten. Alles wat ik maakte was gezond, maar de zoete recepten zaten wel vol suikers en andere ongezonde ingredienten. Om ook het snoepen aan te laten sluiten op mijn gezonde levensstijl, ging ik mij steeds meer verdiepen in verantwoord snoepen. Ik probeerde wat dingen uit en kwam erachter dat snoepen ook op een gezonde manier kan. Voor de housewarming van een vriendin maakte ik de snickers. De eigenaren van Espresso Dates (koffiezaakje in Rotterdam) waren direct enthousiast en besloten het in hun zaak te verkopen!
Is dit waar je passie ligt? Of wil je misschien ook nog iets anders?
Van jongs af aan ben ik al bezig met koken. Als kind was ik vaak degene die het eten klaarmaakte, geweldig vond ik dat! Koken is dan ook echt mijn passie. Daarnaast is ook reizen een grote passie. Mijn reis van 7 maanden door Zuid-Amerika is nog steeds de mooiste tijd uit mijn leven.
Eet je zelf ook volledig suikervrij? Lactosevrij? Vegan? Raw?
Ik eet zo gezond mogelijk en dat is vaak suiker vrij, gluten vrij en lactose vrij, maar heb gelukkig geen allergieen, waardoor ik dit niet kan eten.
Waar ben je het meeste trots op met wat je hebt opgezet?
Ongeveer 5 maanden geleden ben ik begonnen met SUE. Ik ben er trots op dat ik in deze korte periode al zoveel verkooppunten heb en gigantisch veel positieve reacties krijg op mijn producten. Ook zijn er tegenwoordig steeds meer mensen die allergisch zijn voor bepaalde ingredienten, zoals gluten, lactose en suiker of gewoon een 'healthy lifestyle' nastreven. Het is geweldig om te zien dat ook zij nu lekker kunnen snoepen op een verantwoorde manier!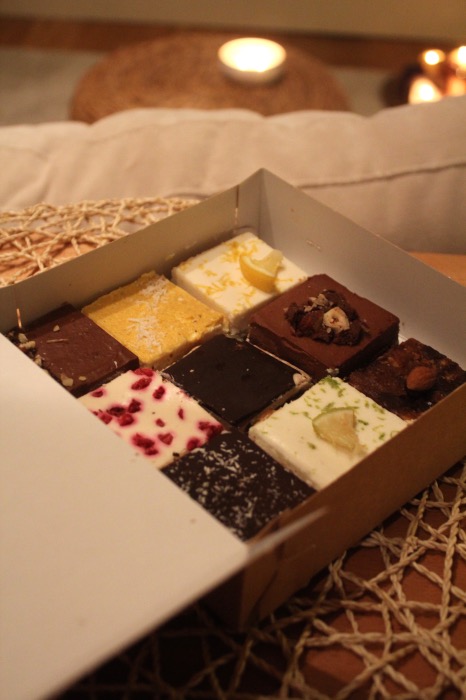 Hoe zie je de toekomst voor je met SUE?
Ik hoop uiteindelijk dat heel Nederland kan genieten van 'zoet zonder suiker'. Daarnaast hoop ik ooit een eigen zaakje te openen met 'zoet zonder suiker' en een aantal gezonde hartige gerechten. Maar alles stap voor stap. Binnen een aantal maanden start ik in een grote nieuwe werkruimte met de mogelijkheid om binnen te lopen om iets te kopen. Wat er daarna allemaal op mijn pad komt, daar laat ik mij door verrassen!
Kun je online bestellen bij SUE?
Je kan zeker online bestellen via www.sue-food.nl! De bites kunnen echter niet worden opgestuurd, maar kunnen worden afgehaald. Op dit moment alleen op bestelling, maar binnenkort heb ik een nieuwe werkruimte waar het ook mogelijk is gezellig binnen te lopen en iets lekker te kopen. De granola, dadeltruffels en het bananenbrood kunnen wel worden verzonden.
Je hebt veel verkooppunten in Rotterdam, zijn er misschien uitbreidingsplannen in andere steden?
Sinds kort wordt het hele assortiment bites ook in Amsterdam verkocht bij ROOTS. Uiteraard sta ik altijd open voor andere leuke verkooppunten in nieuwe steden. Hou mijn Instagram of Facebook in de gaten voor updates over de verkooppunten!
Guys, ik kan niet beginnen met vertellen hoe lekker deze bites zijn! Sowieso wordt mijn verjaardag dit jaar niet overgeslagen zonder SUE FOOD. Nu al mega fan! Ik kan het jullie dus ook niet onthouden. 🙂