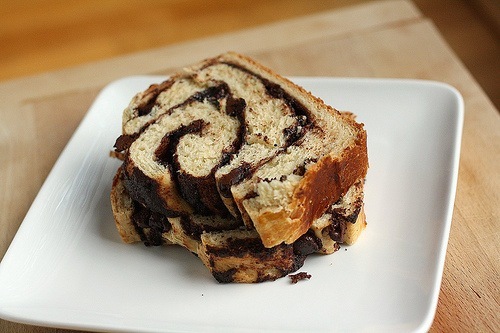 Gluten, gluten, gluten..
Ik zou er een rijmpje van willen maken, maar ik liep direct al vast omdat ik niets kon bedenken (lees: online rijmwoordenboek gaf 0 opties) dat rijmt op gluten.
Maar zo blijven we nog wel hangen aan de vraag 'Zijn gluten ongezond?" en "Maken gluten me dik?", hopelijk kan ik daar wat verheldering in brengen zodat je dit toch echt voor jezelf mag en kan bepalen. YES!
Wat zijn gluten?
We denken misschien dat we wel een beetje weten wat gluten zijn, maar als je het direct aan mensen vraagt dan blijkt het ineens toch heel vaag te zijn. Ehh.. "dat zit toch in brood?". Hetzelfde met bijvoorbeeld calorieën; wat zijn het nou eigenlijk? .. Juist ja, dat is nog best lastig te beantwoorden! Check hoe grappig deze video is en eigenlijk ook weer hoe herkenbaar;
[embedplusvideo height="467″ width="700″ editlink="http://bit.ly/1KrbfYD" standard="http://www.youtube.com/v/AdJFE1sp4Fw?fs=1″ vars="ytid=AdJFE1sp4Fw&width=700&height=467&start=&stop=&rs=w&hd=0&autoplay=0&react=1&chapters=&notes=" id="ep7116″ /]
Dus wat is het nou eigenlijk? Eens en voor al:
GLUTEN ZIJN EEN VORM VAN EIWIT SAMENSTELLING DIE ZICH BEVINDEN IN BIJVOORBEELD SOMMIGE GRANEN (TARWE, ROGGE, SPELT)
Vet lelijke zin, maargoed. Dus niets duivels aan toch? Het is geen toegevoegde stof, geen 'extra ingrediënt' of 'sneaky toevoeging' die jou dik maakt of iets dergelijks. Laat ik wel zeggen dat een gluten allergie; coeliakie, een serieuze zaak is. Mensen met deze ziekte kunnen niet eens een spoor van gluten verdragen, hun hele darm zal dan op hol gaan slaan. Dus voor hen is het een andere kwestie en is gluten wél de duivel.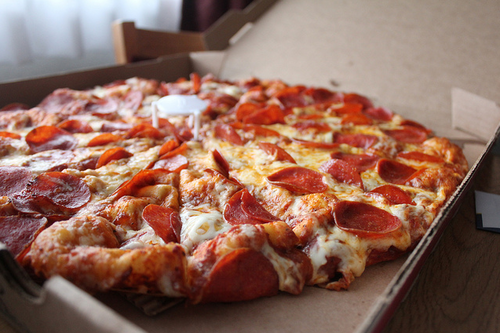 Zijn gluten ongezond en maken ze me dik?
Dat wil iedereen weten tegenwoordig. Maar eigenlijk is het antwoord heel simpel als je het mij vraagt. Ik had al eens eerder uitgelegd dat ik dingen niet zo snel wil bestempelen als 'gezond' of 'ongezond' omdat dit net zo vreemd is als aangeven dat iets 'normaal' of 'abnormaal' is. Voor iedereen dus anders en er zitten nogal wat haken en ogen aan.
Over de vraag of ze je dik maken; ehhhhm.. waar zal ik beginnen. Gluten zijn geen levende wezens die, zodra ze in jouw lijf komen, alles om gaan zetten in vet en je dus vervolgens dik maken. Gluten bevinden zich in bepaalde voedingsmiddelen. En waar zit dan de clou? De voedingsmiddelen waar gluten zich in bevinden zijn vaak de 'dikmakers', niet de gluten zelf. Denk aan producten zoals brood en pasta bijvoorbeeld. Deze zijn vooral opgebouwd uit koolhydraten -> suikers. Lees "Zijn Koolhydraten nou Gezond of Ongezond?" voor wat meer achtergrond info.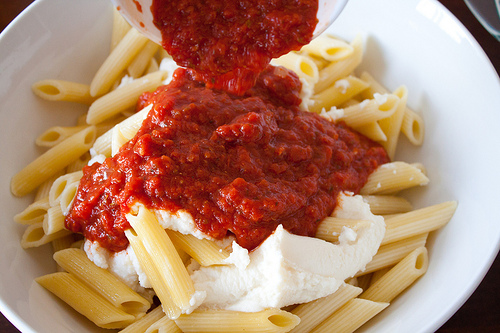 En wat betreft 'dikmakers' valt daar ook weer wat over te zeggen, want waarom noemen we deze dikmakers? Omdat het misschien producten zijn die we in grote hoeveelheden eten, die onze suikerspiegel omhoog brengen en die redelijk wat calorieën bevatten, toch? Over het eerste puntje zou je eigenlijk al een hoop kunnen opvangen; we eten ze in grote hoeveelheden. Brood, pasta, pizza etc. en dan meerdere malen op een dag; broodje als ontbijt, sandwich als lunch, lasagne als avondeten en vervolgens misschien nog een gebakje als toetje. Bij elkaar zijn dat een hoop grammen koolhydraten die jouw lijf vaak niet nodig heeft.
Grote hoeveelheden koolhydraten die je tegelijk binnen krijgt, worden deels omgezet in vet in je lijf omdat je lichaam denkt 'hey, zoek het uit, zoveel kan ik niet tegelijk verwerken'. Er zijn namelijk maar 2 manieren waarbij koolhydraten en lichaamsvet met elkaar te maken hebben, als eerste is dat via insuline, waar ik vaak over heb geschreven (check) en als tweede is dat direct door het eten van koolhydraten. Het eten van grote hoeveelheden koolhydraten (buiten je behoefte om) kun je zien als 'je vetcellen aanvullen' en het verhogen van je insuline gehalte kun je zien als 'het verhinderen van losmaken van vet'. En ja, grote hoeveelheden spaghetti, lasagne, pizza etc. bevatten dus grote hoeveelheden koolhydraten en werken op beide manieren op je vetgehalte in je lijf. (1)(2)(3)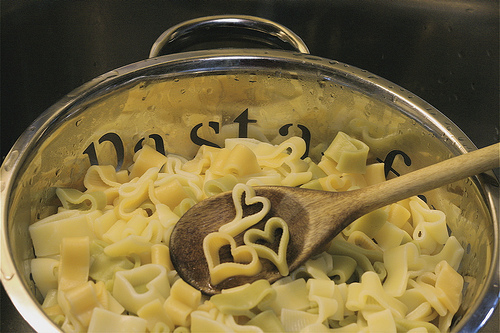 Hopelijk zijn we nu weer één stapje wijzer geworden, na het artikel over "Is Tarwe Ongezond?". En kunnen we steeds vaker zelf bepalen of iets wel of niet positief kan zijn voor ons lijf. Oja nog een klein weetje; aardappelen en rijst zijn glutenvrij, maar vallen wel in de koolhydraatrijke categorie zoals brood en pasta. Dus hebben een soortgelijk effect op je suikerspiegel bijvoorbeeld.