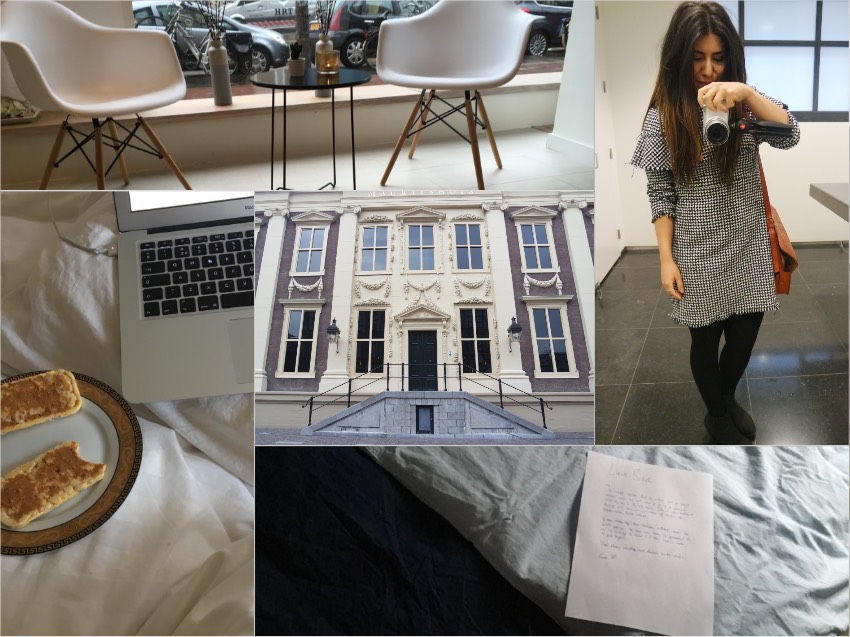 Ik wil mijn foto dagboeken elke keer een boeiende naam geven. Het is namelijk lastig om één titel te bedenken die allesomvattend is voor de hele week. Daarom zal ik voortaan een beetje kijken naar wat ik een leuk item vond van de afgelopen week en hier een titel omheen 'bouwen'. Voor nu is dat geworden "Van werknemer naar Pers", hoe dit zit? Lees je vandaag!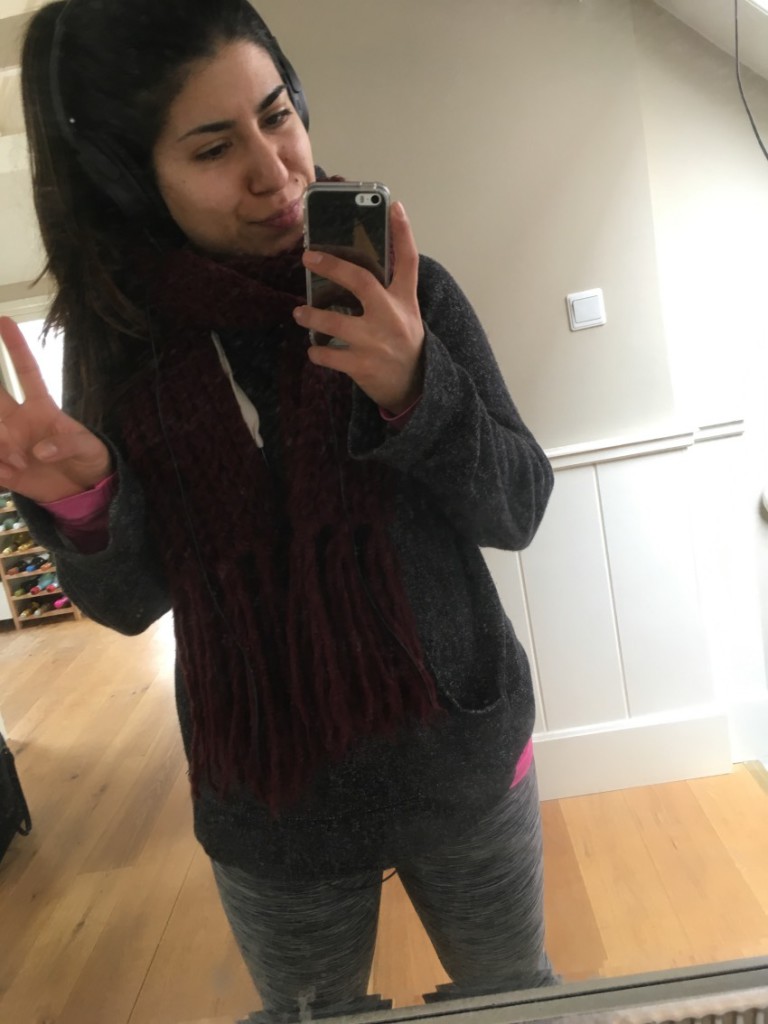 Rondje lopen buiten, teveel spierpijn om echt te sporten.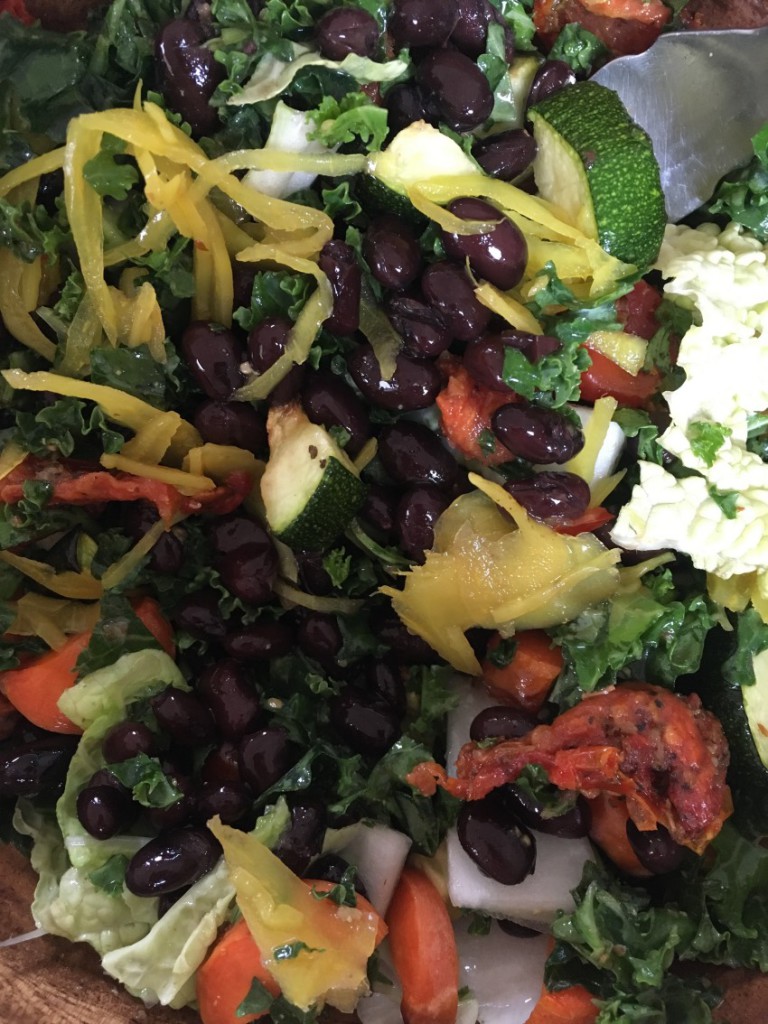 Hmmm rijkgevulde salades!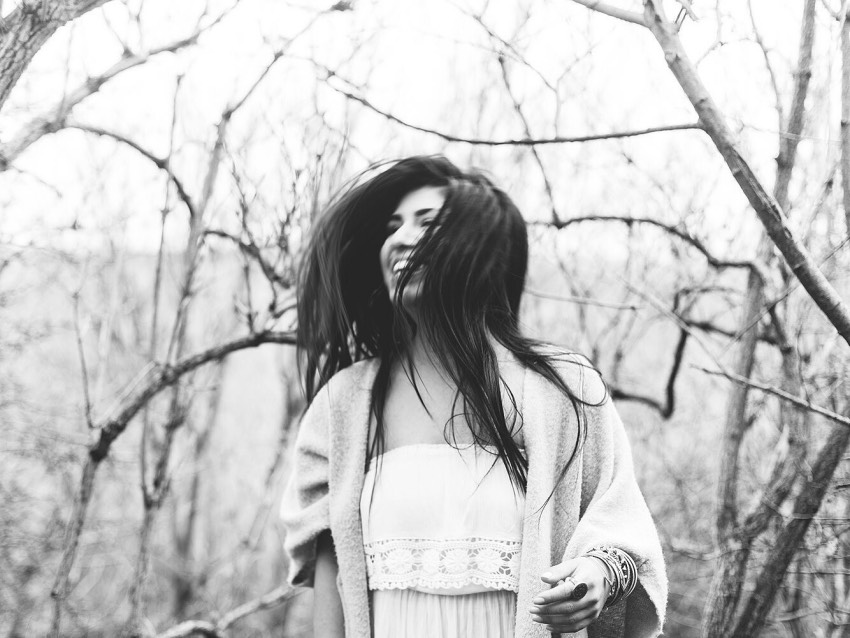 Ik kwam deze foto tegen tijdens de shoot voor de cover van mijn boek. Hij straalt blijdschap uit vind ik. Gemaakt door Alaïa 🙂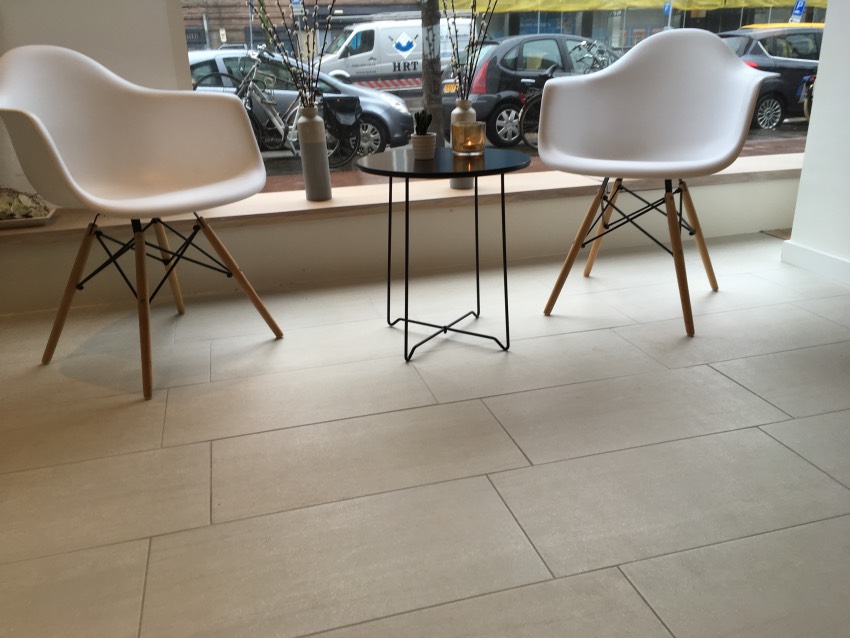 Wachtkamers met leuk interieur: Like!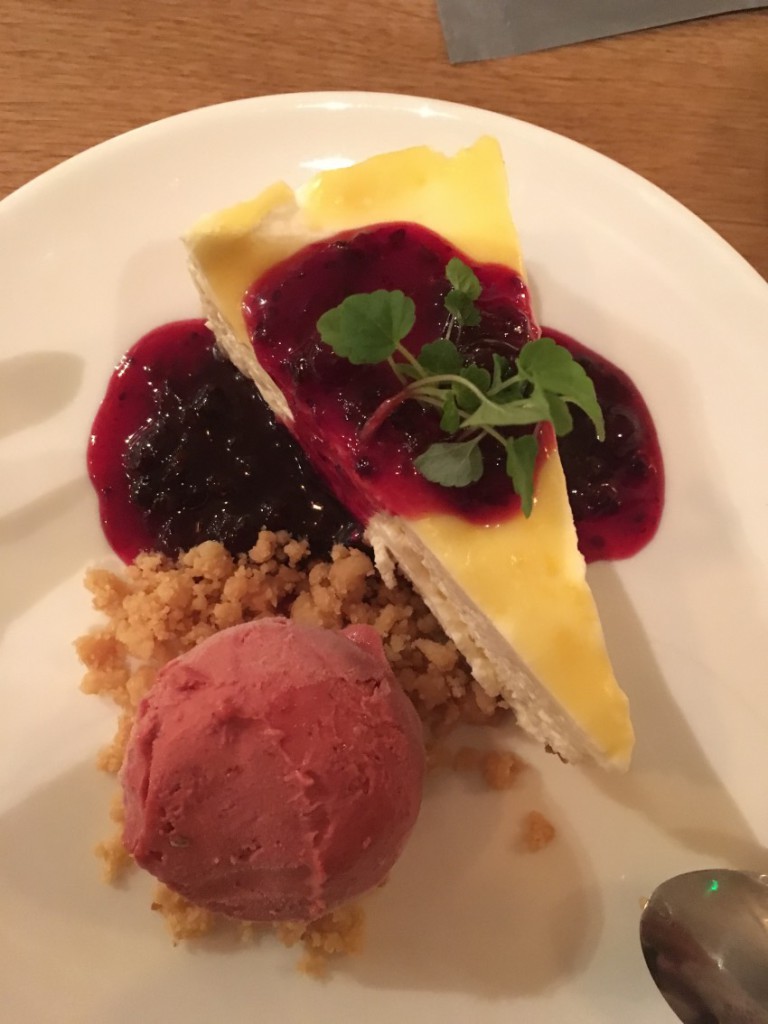 Snacken bij Jamey Bennett ziet er dus zo uit 🙂 Cheesecake met bosvruchten sorbetijs.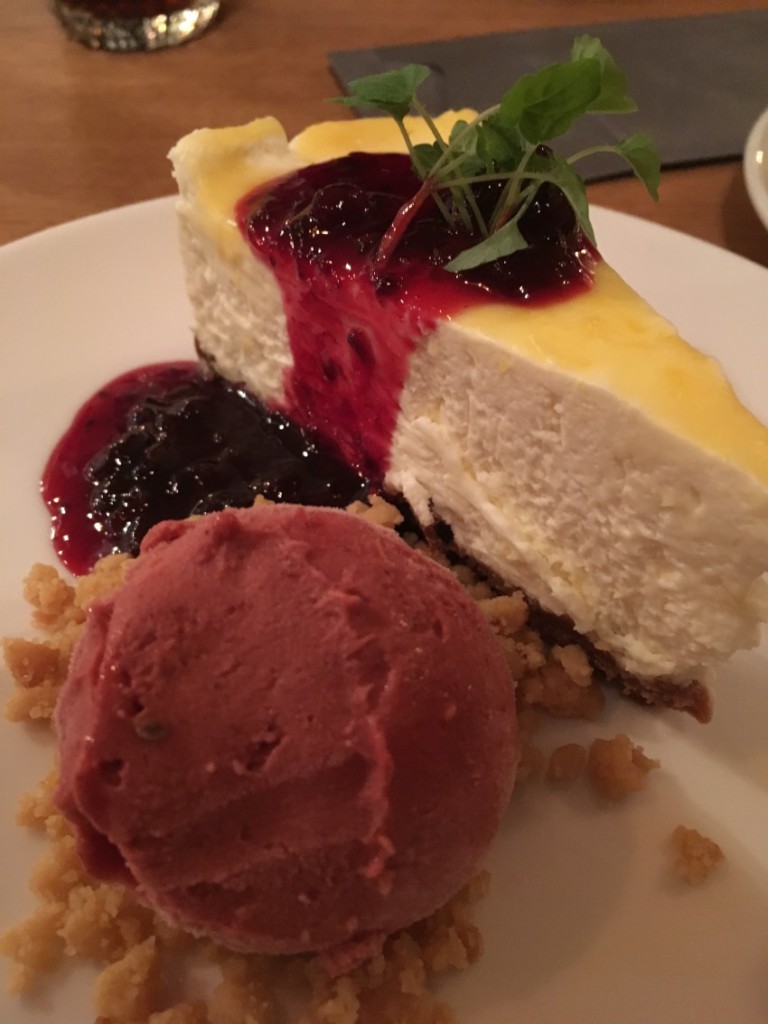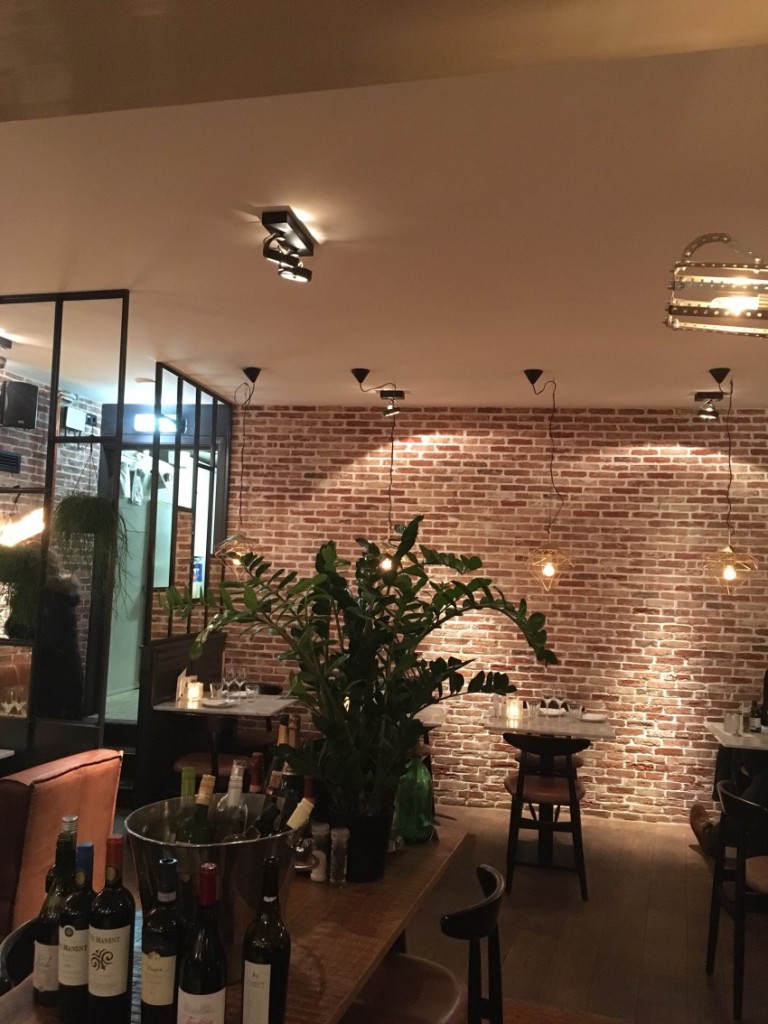 Kijk even hoe leuk het interieur is!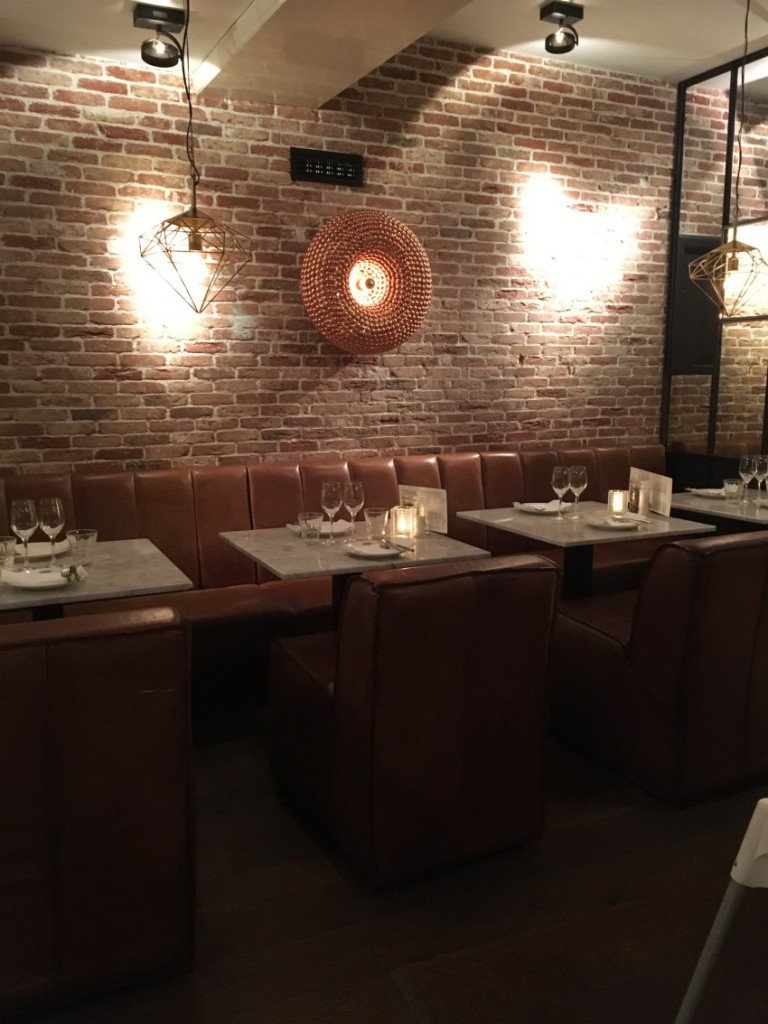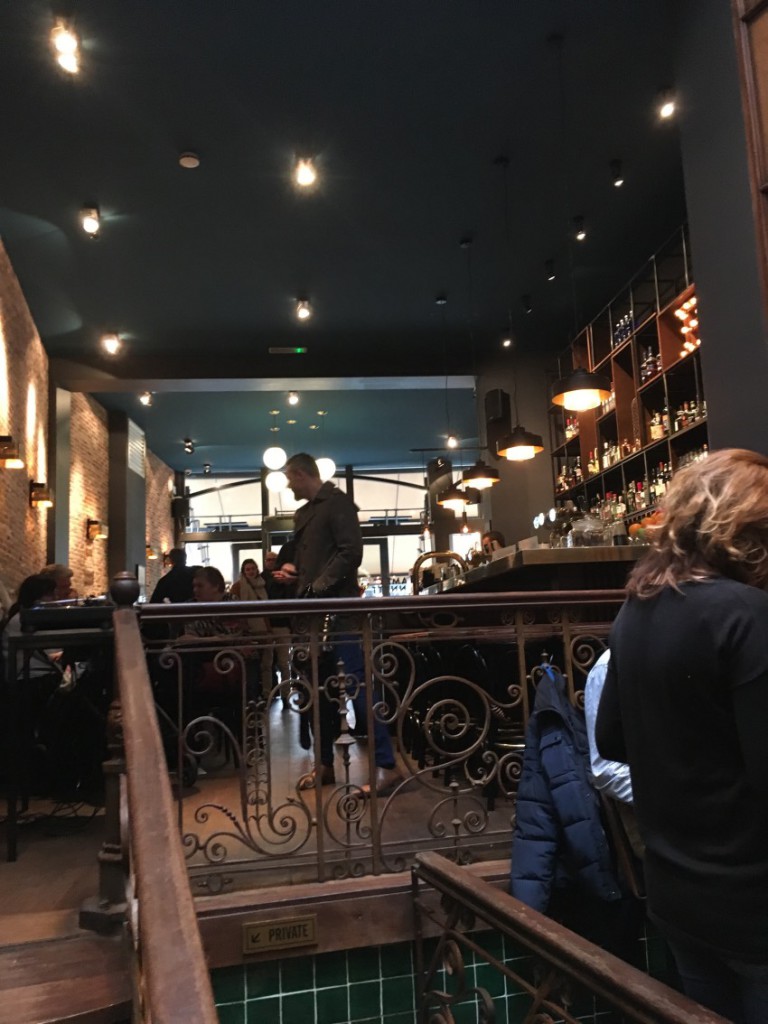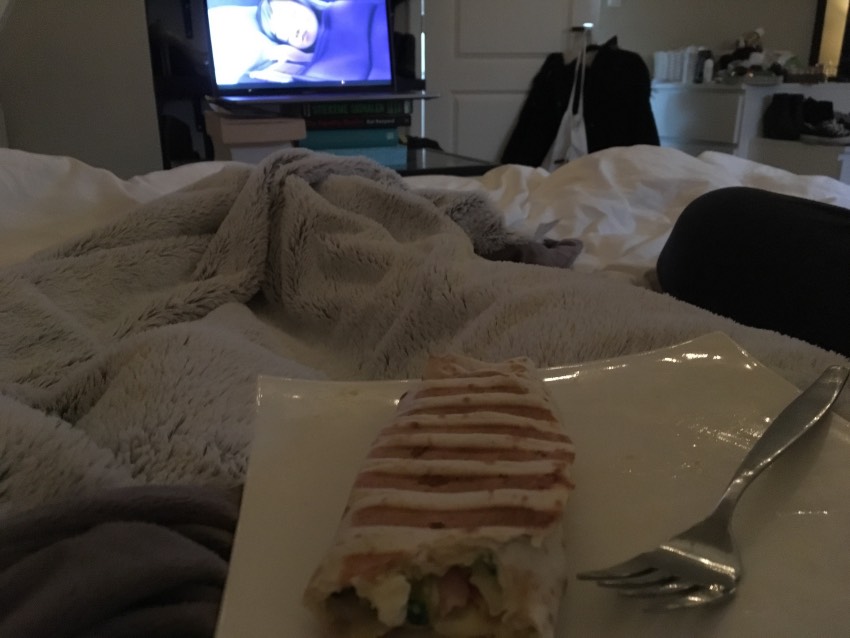 Film kijken en ondertussen een wrap met omelet eten 🙂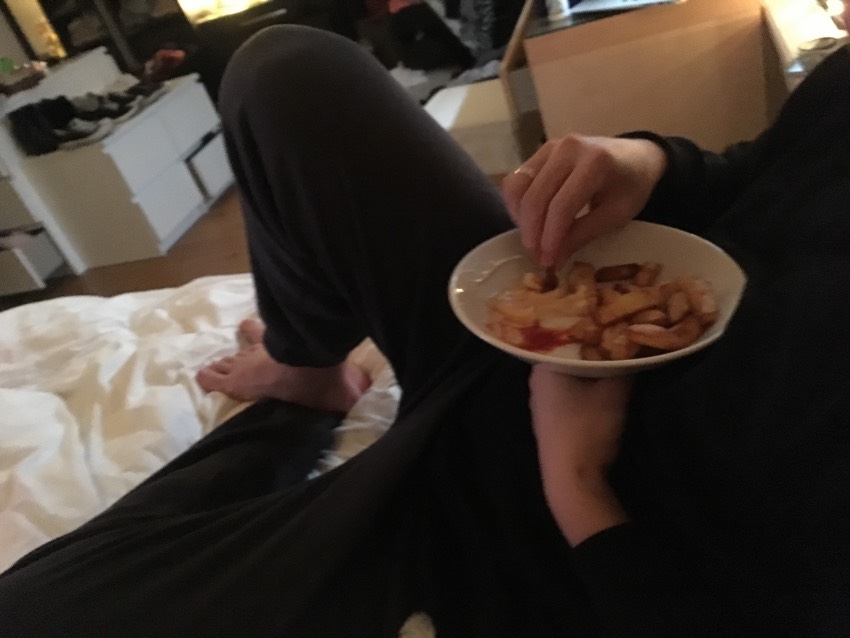 Boy ging voor frietjes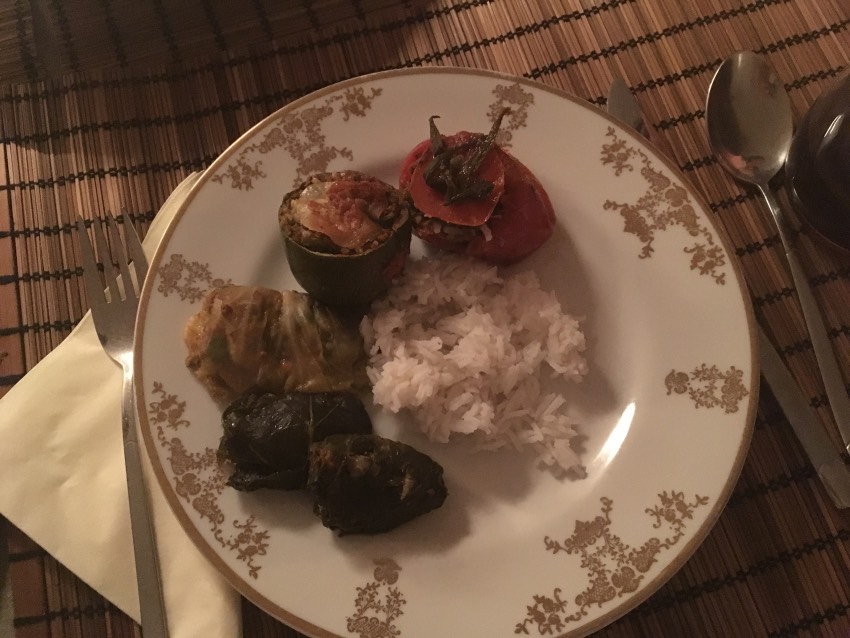 Eten bij mama met haar heerlijke dolma's! Dit was trouwens ronde 1, ik heb nog veel meer gegeten haha.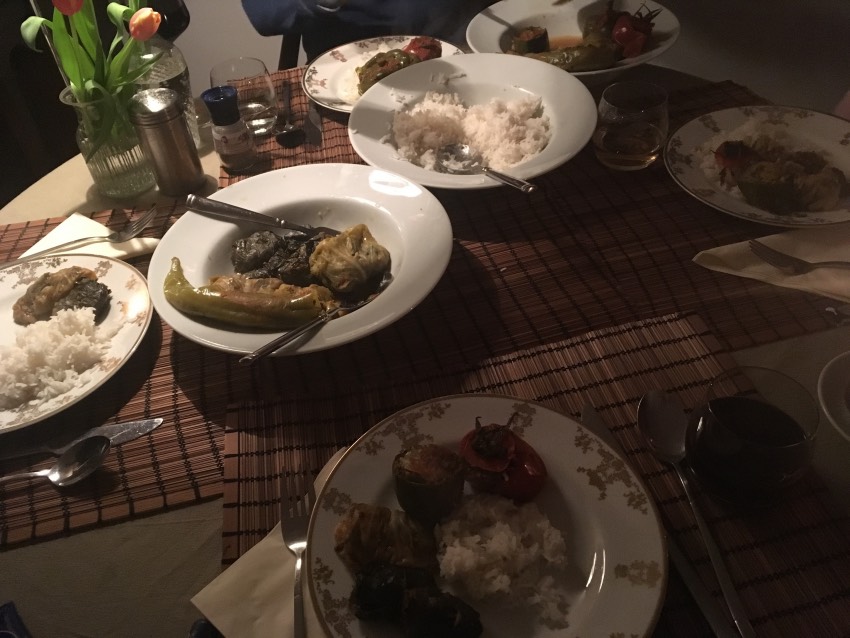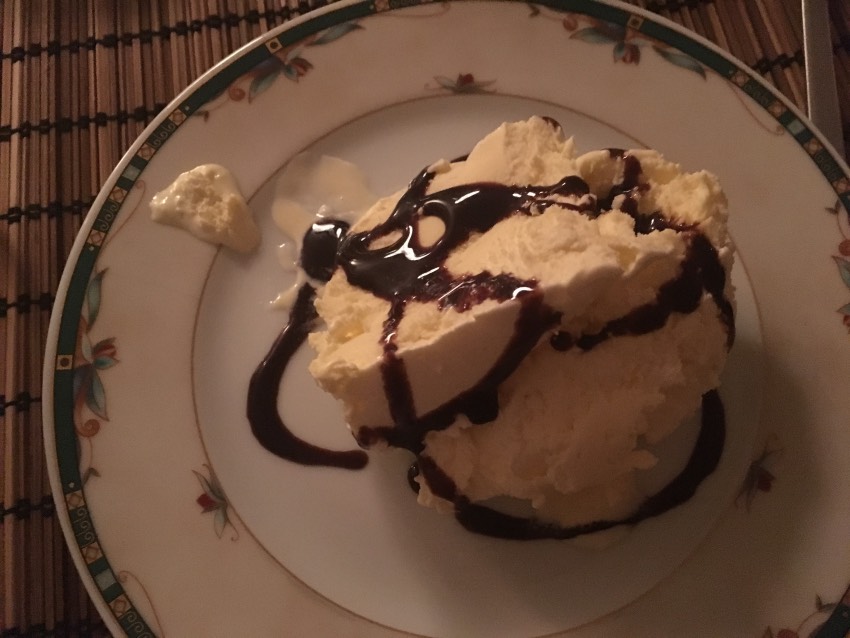 Toetje: ijs met chocoladesaus.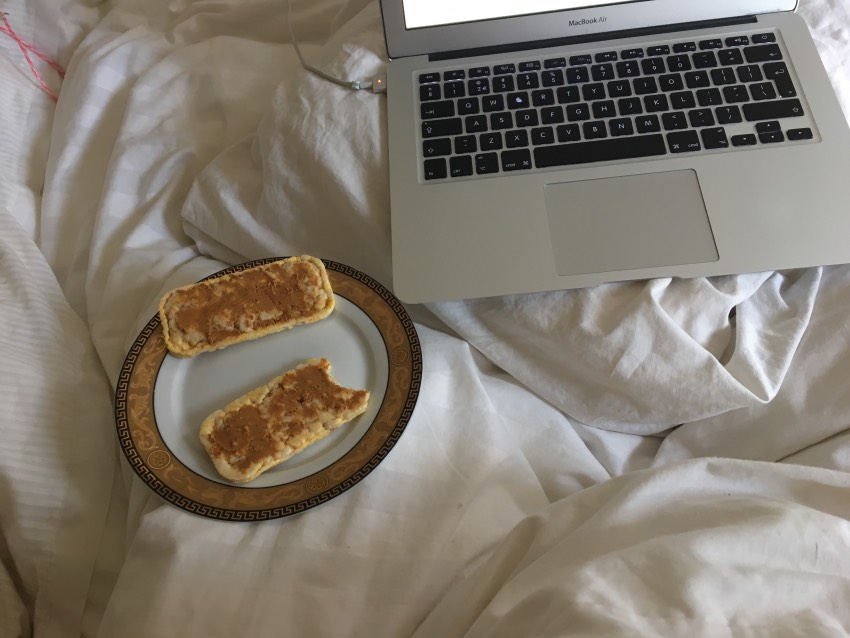 De ochtenden zo beginnen, I love it!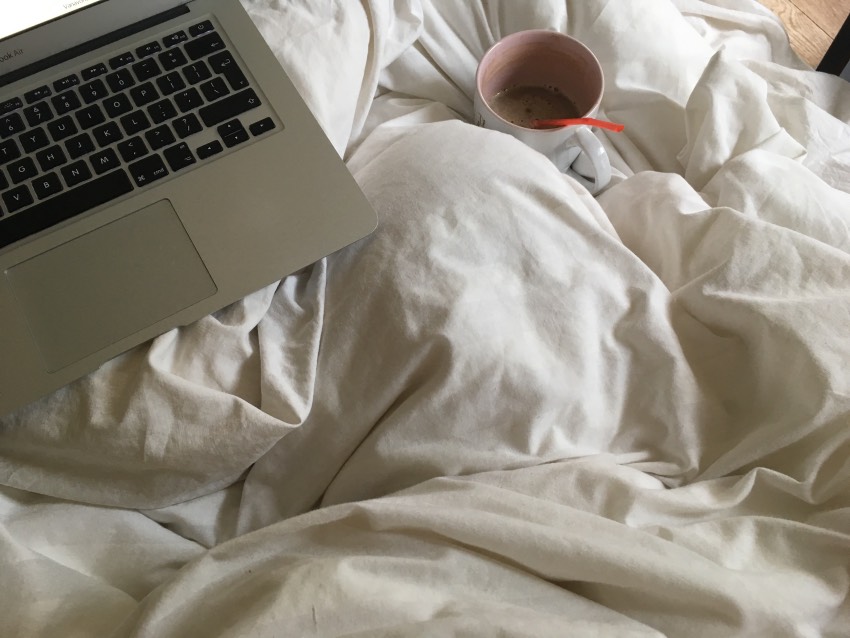 Koffie aan de andere kant 🙂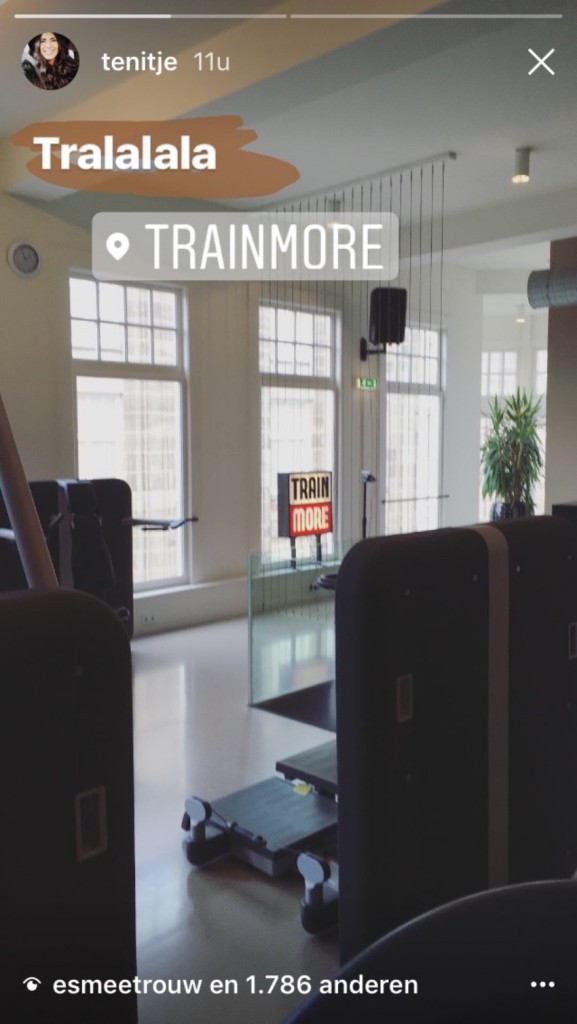 Hoi sportschooltje!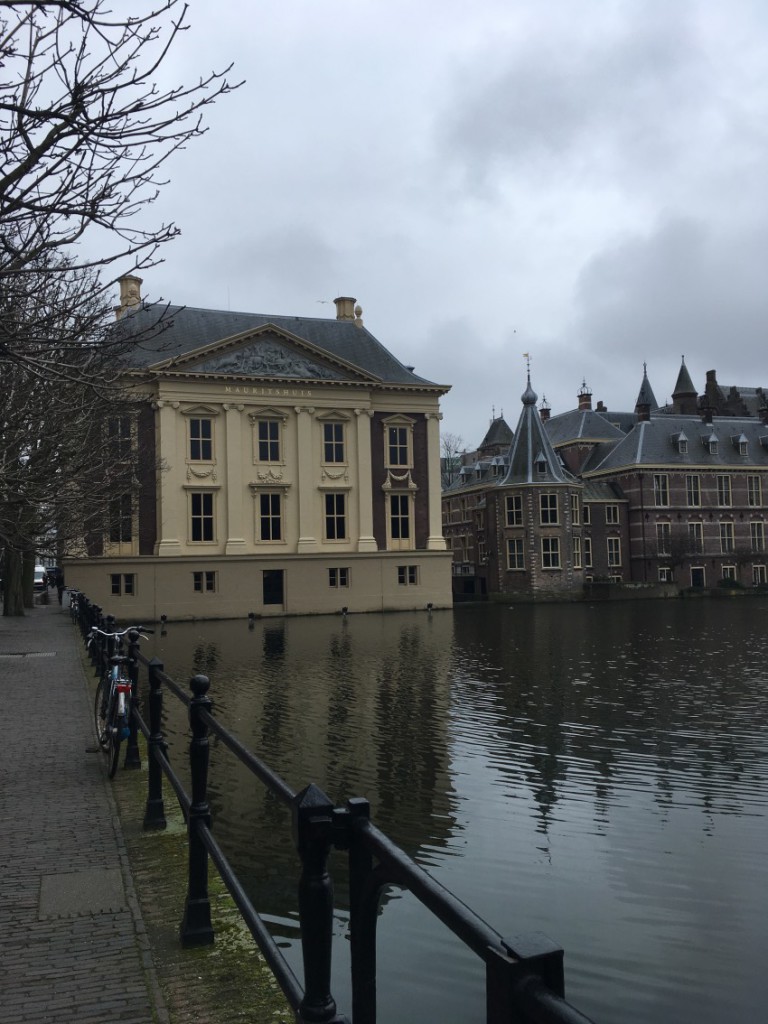 Een beetje een grauwe dag, maar ik was uitgenodigd bij het Mauritshuis in Den Haag. Als je het mij vraagt, een van de mooiste gebouwen in Den Haag.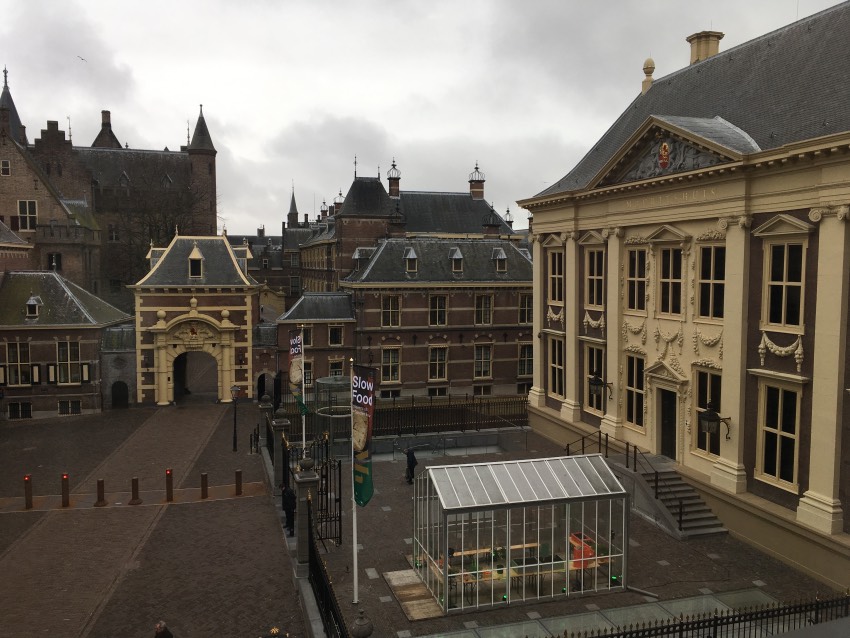 Het uitzicht van boven, en zoals je ziet is er op dit moment een expositie gaande "Slow Food"!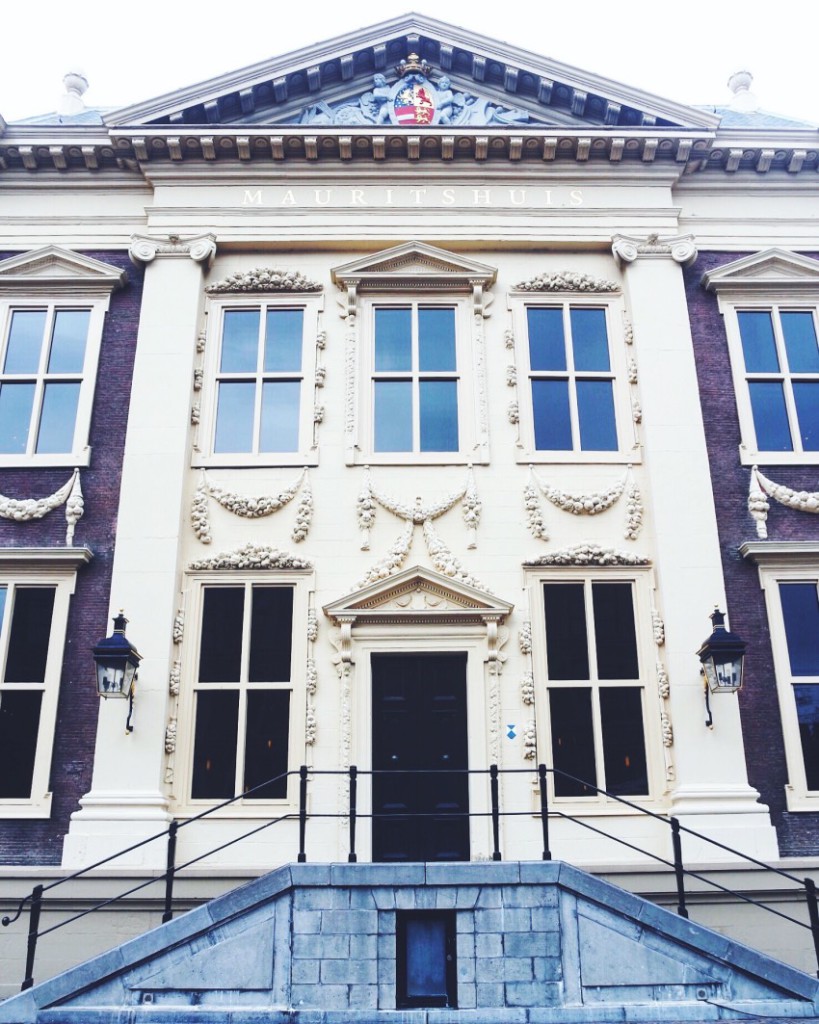 Voor de mensen die dit niet weten, ik heb vanaf mijn 19e tot en met mijn 22e in het Mauritshuis gewerkt. Dit was mijn studentenbaantje en toen het ging sluiten voor de renovatie was ik bijna afgestudeerd en ging ik daarna mijn 'grote mensenbaan' in. Ik heb zoveel goede herinneringen aan de tijd daar en ik vond het dan ook een enorm leuke verrassing om een uitnodiging in mijn mail te ontvangen als 'pers zijnde' om te komen kijken naar de nieuwe expositie.
Ik maakte het deze keer dus letterlijk van de andere kant mee, net zoals ik de afgelopen jaren presentaties heb mogen geven op de Haagse Hogeschool waar ik heb gestudeerd, voelde dit ook weer als een grappige wending van het leven.
Het was superleuk om er te zijn op uitnodiging en toegesproken te worden door de directrice, daar waar we vroeger altijd 'op ons hoede' moesten zijn als ze binnenkwam haha.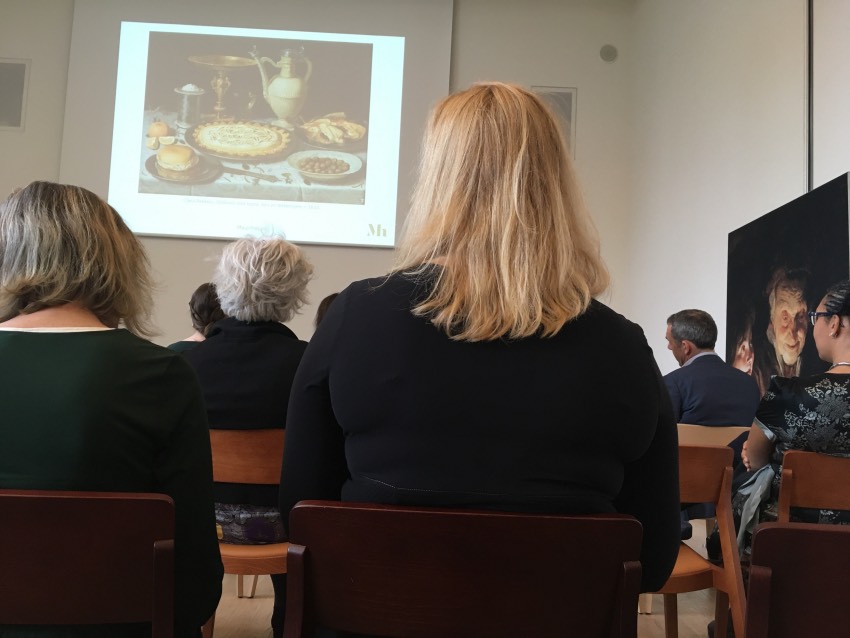 Ik heb ook echt genoten van de achtergrondverhalen van schilderijen, je gaat heel anders een expositie bekijken als je meer informatie hebt. Eigenijk een aanrader en reminder voor mezelf om altijd even in te lezen of een audio tour erbij te doen.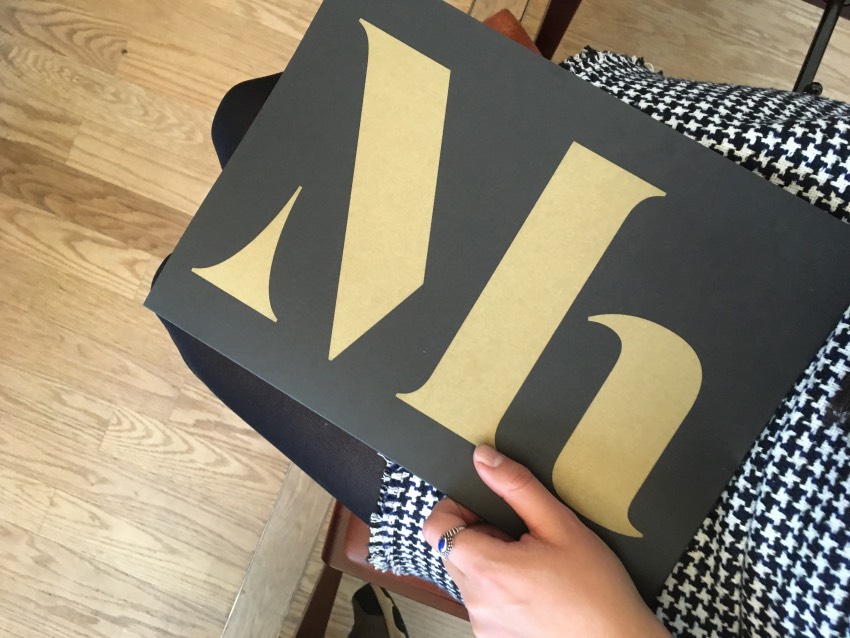 Selfies horen nou eenmaal bij mijn huidige leven haha. Waar ik ook ben 😉
Hier wat shots van de expositie!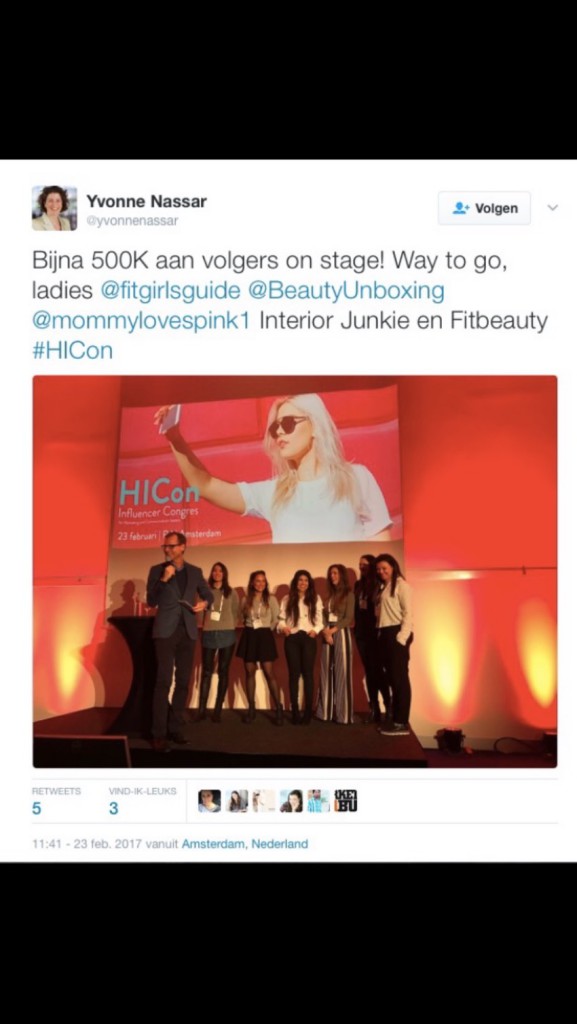 Meer dan twee weken later kom ik deze post op Twitter tegen tijdens het HiCon evenement in de RAI!
Ik moet zeggen, deze repen die ik heb gekregen zijn mega handig om bij me te hebben. Ik sport de laatste tijd best veel en ik merk dat mijn lichaam om meer voedsel vraagt en ik soms met een rammelende maag in de trein zit. Redding is nabij!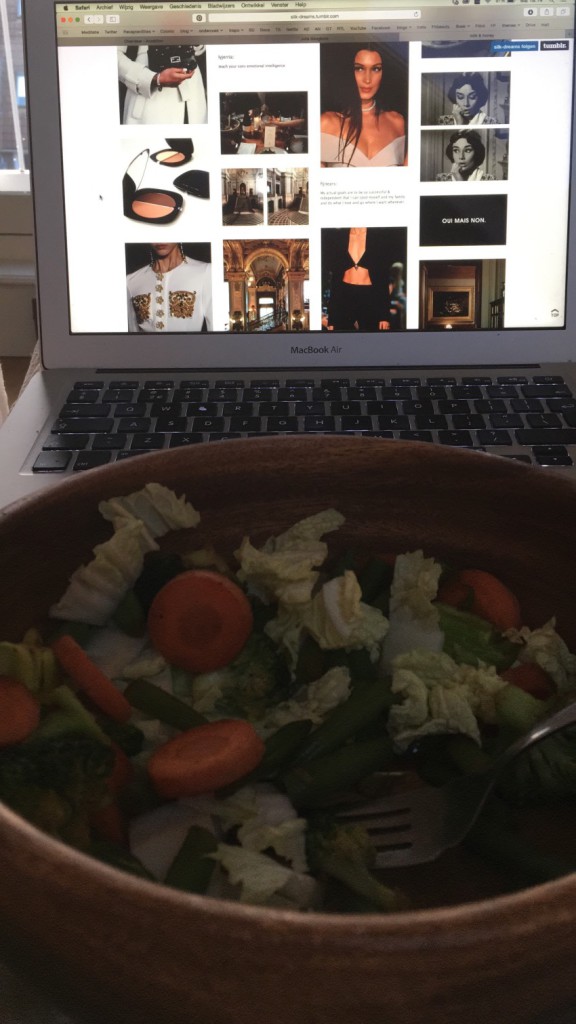 Salade en tumblr om lekker doorheen te scrollen en inspiratie op te doen.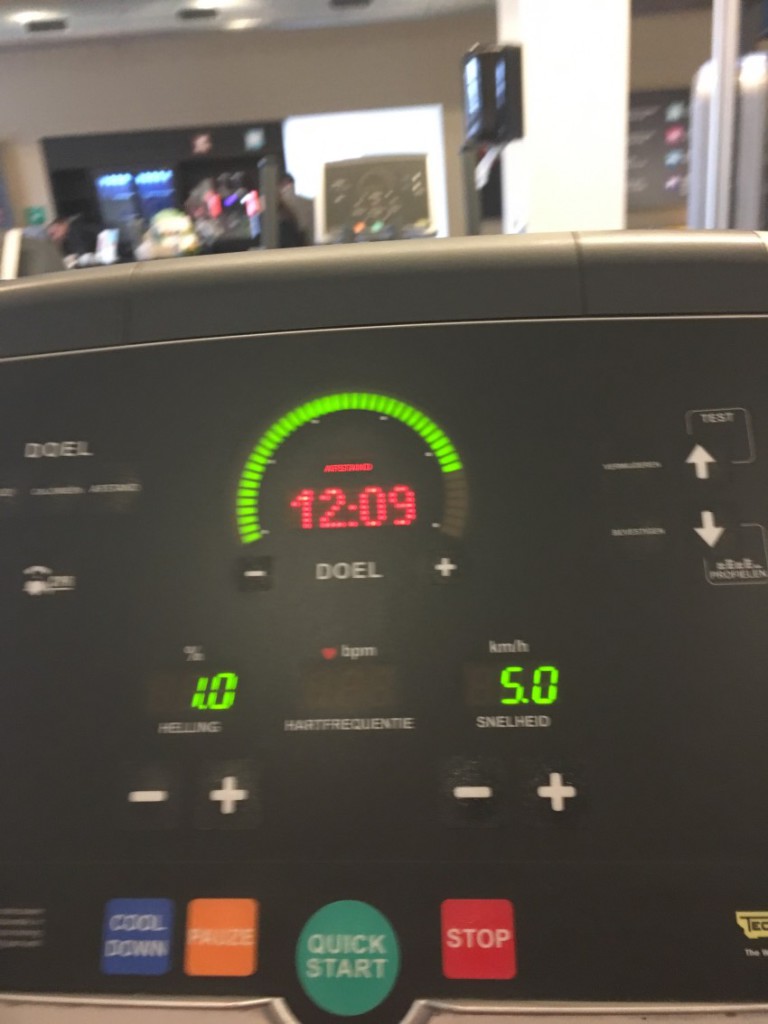 Intervalletje op de loopband.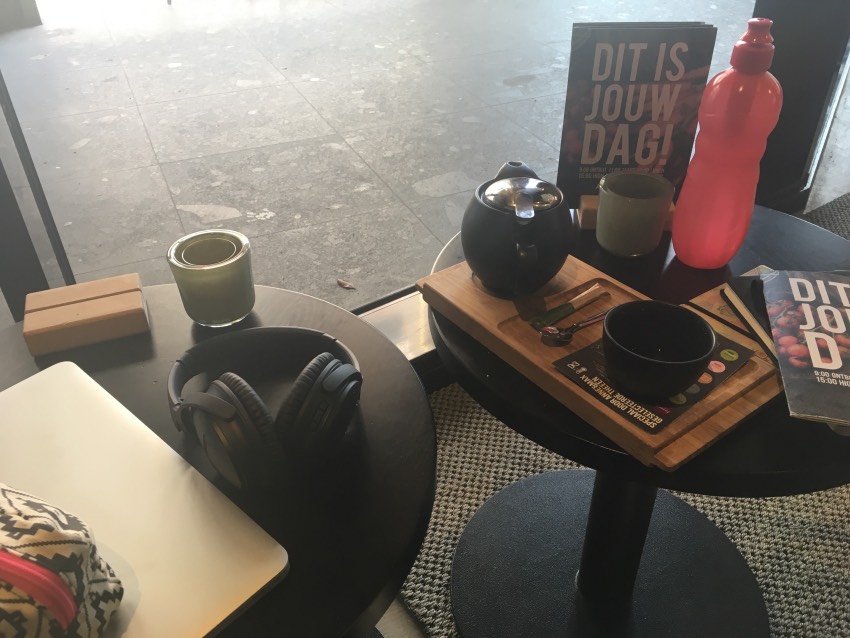 Werken bij Anne&Max in Den Haag. We hebben hier een fan hoor 😉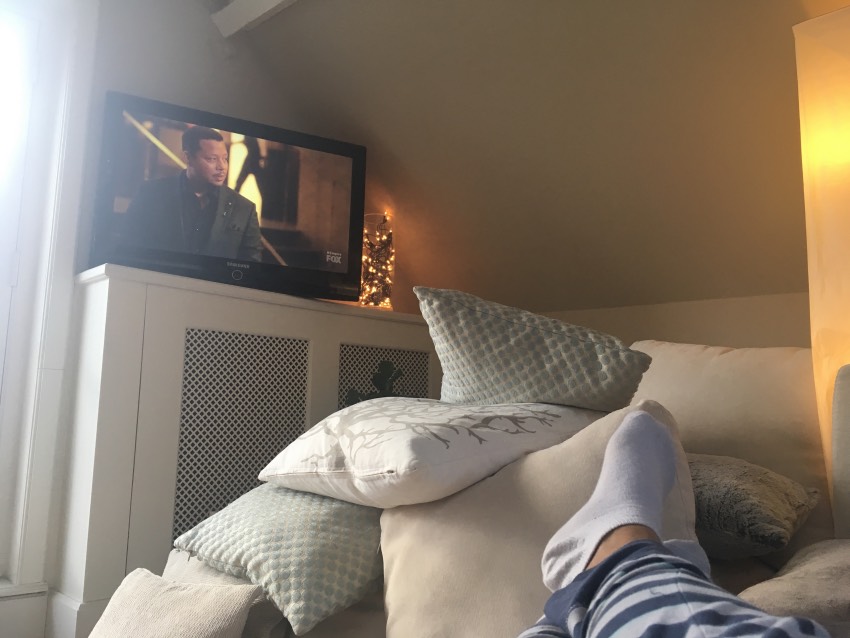 Als je voorbij de hoop kussens kijkt, zie je Empire op mijn televisie scherm 😉
Met mijn BFF Anouk bijpraten in een koffietent in Amsterdam.
Poolen met Boy betekent keihard verliezen haha.
Een chill avondje 🙂 Met heerlijk zelfgemaakte popcorn!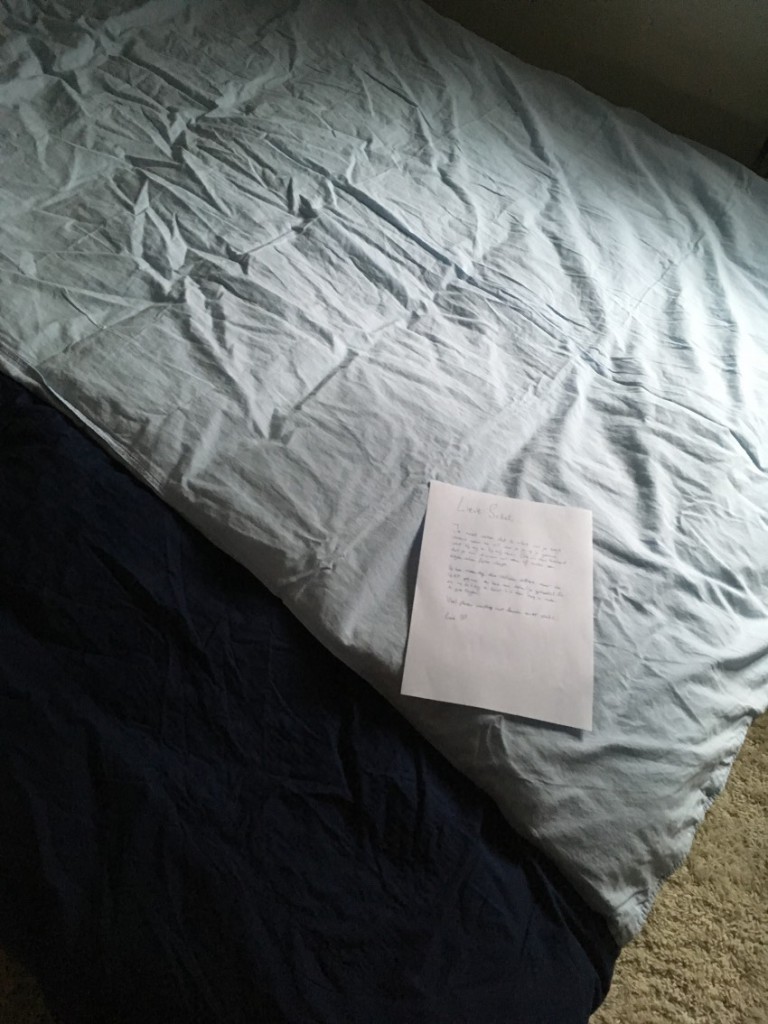 Wat dit is.. Zie je woensdag in de VLOG. Ik heb gehuild, heel hard gehuild. Maar deze keer uit blijdschap 🙂
Heb een fijne zondag allemaal!
Bewaar, Like, Tweet of Pin!