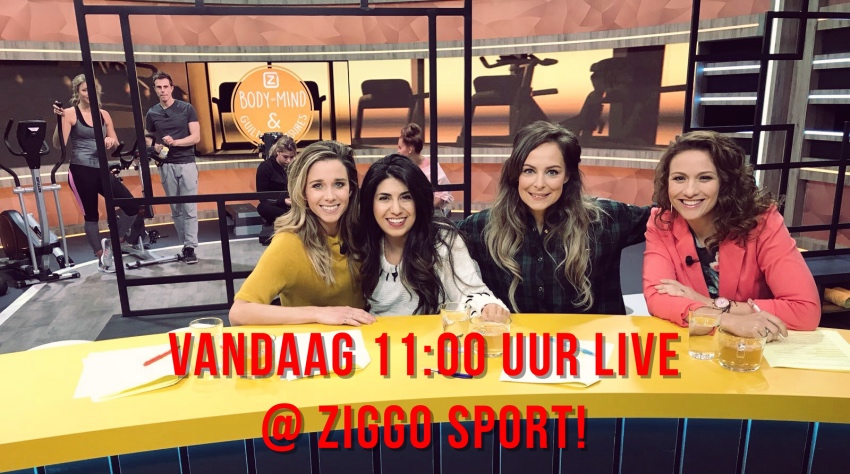 Vandaag is de dag waar ik maanden naartoe heb gewerkt! En samen met mij nog een heel team aan mensen, namelijk het televisie programma Body, Mind & Guilty Pleasures! Vorige week zondag was de eerste aflevering maar vandaag is mijn debuut in dit programma als heuse "co-host".
Natuurlijk ben ik hier en daar wel eens op televisie verschenen maar dit is wel even anders, dit is een nieuwe baan die ik met liefde mag toevoegen in mijn leven!
Een televisie klus en eentje waar ik ook nog eens helemaal mezelf mag zijn, mag praten over de dingen waar ík het over wil hebben én ook nog eens met meiden waar ik het heel goed mee kan vinden. Oja, had ik al gezegd dat we LIVE zijn om 11:00 uur? AAAH! 
Kort samengevat: dit is een extra droombaan die erbij komt. Ben je benieuwd waar ik het over ga hebben?
Ik ga het je verklappen..
Alleen voor jou ga ik een deel verklappen. En dat is iets wat vast niet nieuw voor je is als je mijn site vaker bezoekt. Ik ga het hebben over mijn retreat in Marokko waar ik ben wezen boksen en mediteren. Lizzy zit er ook bij tijdens die uitzending en zij is afgelopen april in Marokko geweest voor dit retreat, dus ik heb een lekkere gesprekspartner aan tafel wat dat betreft!
Ook zie je alvast een teaser van mijn vlog van aanstaande woensdag voorbij komen en wat foto's van de reis (die jij al wel hebt gezien op mijn site).
Ik zal mezelf natuurlijk ook nog even kort voorstellen voor de mensen die kijken en geen idee hebben van wie ik ben of wat ik doe.
Nieuwtje van de week
Ik ga ook een nieuwtje van de week bespreken, iets dat me is opgevallen de afgelopen week en wat mijn mening daarover is. Ik kan je alvast verklappen dat het in lijn ligt met Intermittent Fasting.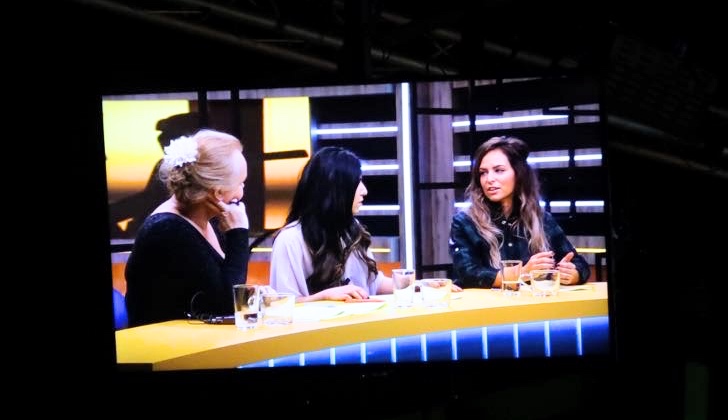 Wat gebeurt er nog meer?
Het programma bestaat natuurlijk uit meer dan een nieuwtje en een onderwerp per persoon aan tafel;
Er zijn twee dames die allebei hun eigen "guilty pleasure" hebben, ze komen in de studio om met onze personal trainer deze eraf te branden met een training die je thuis ook kunt doen. Aan het eind van de uitzending mogen de dames dan hun "guilty pleasure" opeten, voor zover ze het verbrand hebben natuurlijk 😉 Een mooi item om meer bewustzijn te creëeren in voeding en de calorieën.
Er zal een gast aanwezig zijn (nog een verrassing) die wat komt vertellen.
We gaan kijken naar een 'gekke', nieuwe, trendy sport die helemaal hip is en uitgeoefend wordt door een bekende Nederlander.
En hopelijk gaan we je veel plezier bezorgen!
Ik zit er vandaag met Laura Brijde, Lizzy Blijleven en Anne-Marie Fokkens LIVE 11:00 uur op ZiggoSport kanaal 14.
Je kunt een vraag insturen!
Ook behandelen we live een kijkersvraag! Dit kan elke vraag zijn die je hebt, aan iedereen of aan één van ons. Laat het via de comments hieronder weten en wie weet behandelen we je vraag live tijdens de uitzending! Zou heel cool zijn 🙂
Je kunt je vraag ook via Social Media stellen.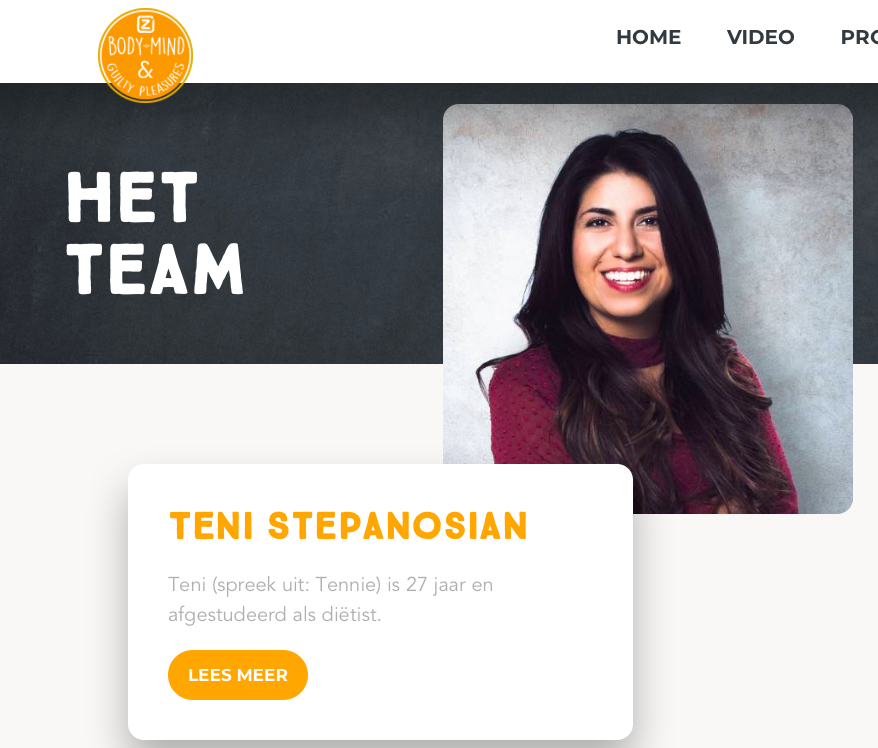 Als je geen Ziggo hebt kun je het pakket ZiggoSport wel apart aanschaffen (of misschien heb je het al aangeschaft). De uitzendingen kunnen ook later online teruggekeken worden. Hoe of wat krijg je nog van mij te horen zodra ik meer weet. Wil je alvast wat meer informatie en wat lezen over het programma en de andere meiden? Dat kan hier op de website van Body, Mind & Guilty Pleasures.
Hopelijk vinden jullie deze nieuwe toevoeging net zo leuk als ik! Ik moet het allemaal natuurlijk nog ervaren, maar voor nu heb ik er zin in en ben ik natuurlijk super zenuwachtig!
Duim voor me!
BewarenBewaren
BewarenBewaren
BewarenBewaren