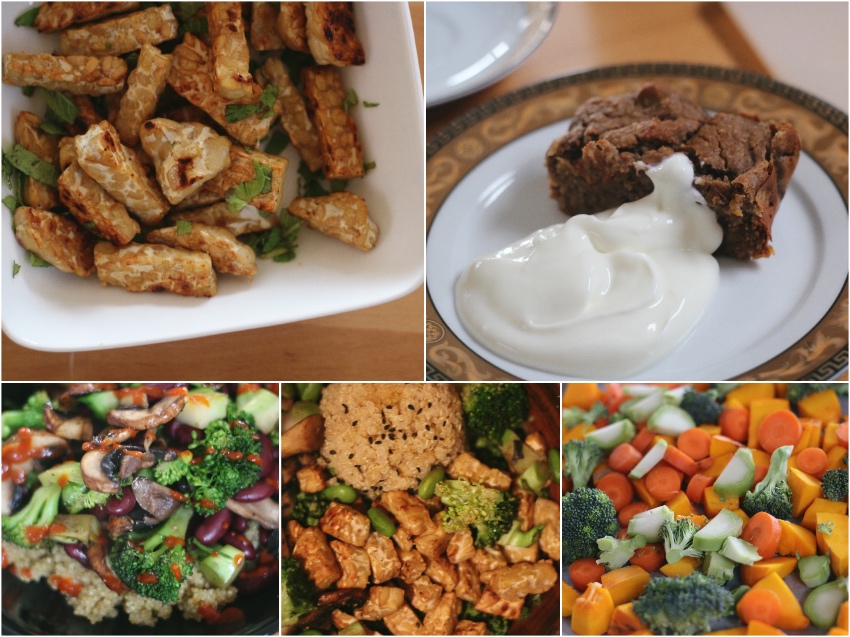 Een voedingsdagboek vol kleuren en smaken! Ik heb weer goed gegeten al zeg ik het zelf en deel het graag met je. Tijd voor het laatste voedingsdagboek van april 2018: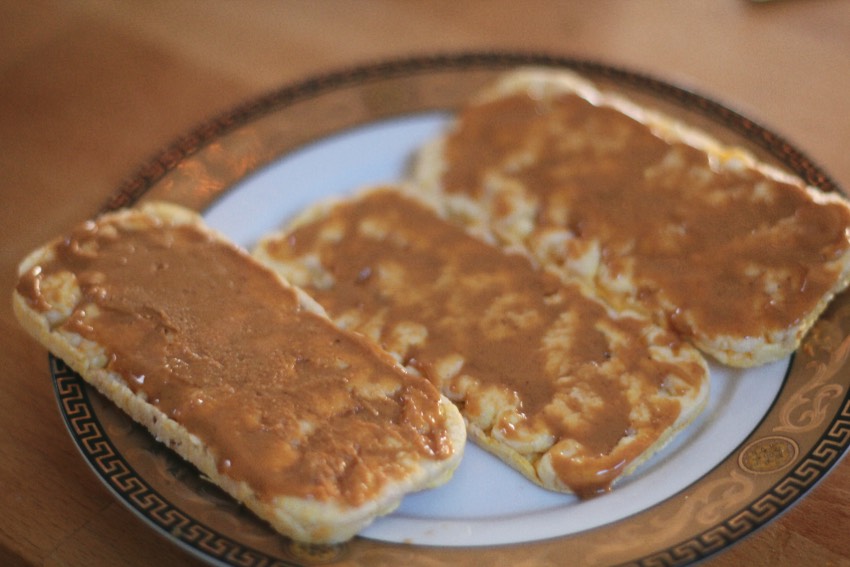 Maïswafels mt pindakaas, blijft een klassieker voor mij.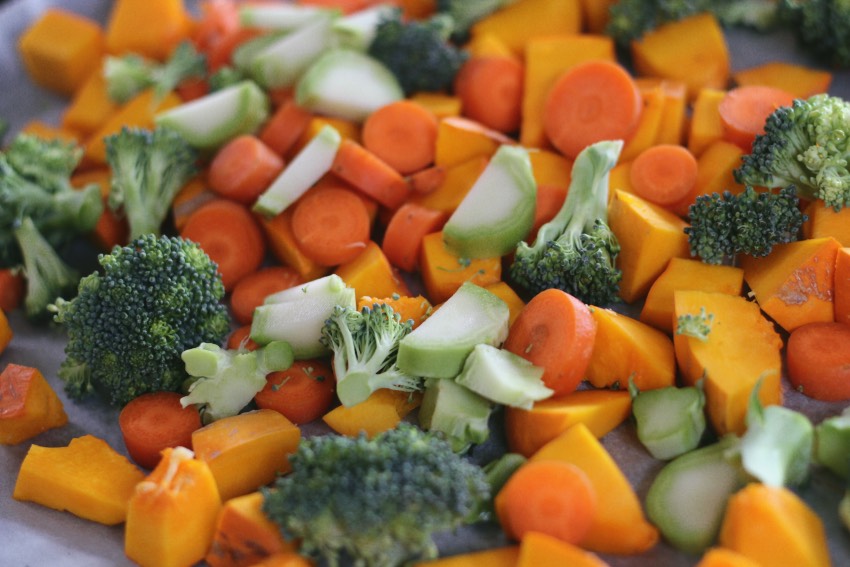 Tijd om een flinke batch groente klaar te maken in de oven! Zo heb ik de hele week (of een paar dagen) altijd wat binnen handbereik.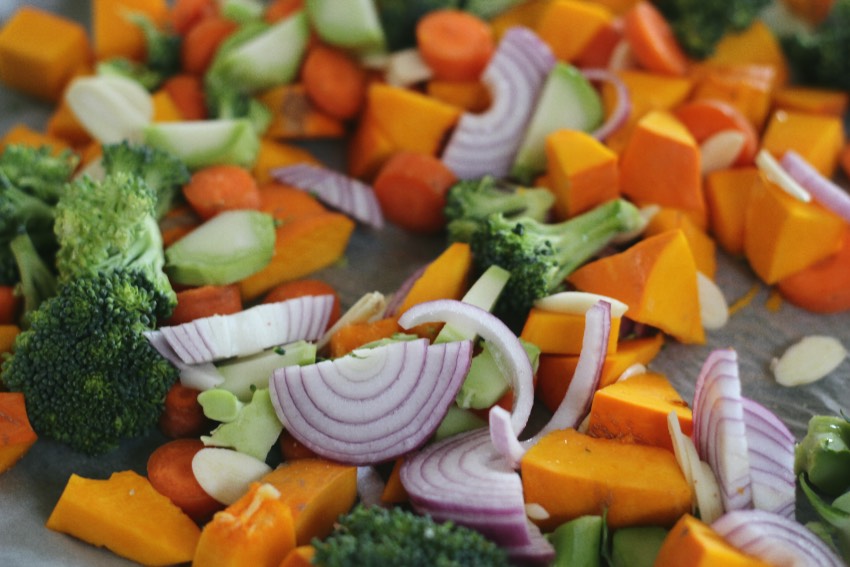 Met een uitje, wat knoflook, olie en kruiden hussel ik het geheel door elkaar en gaat dit de oven in voor 20-30 minuten op 180 graden Celsius.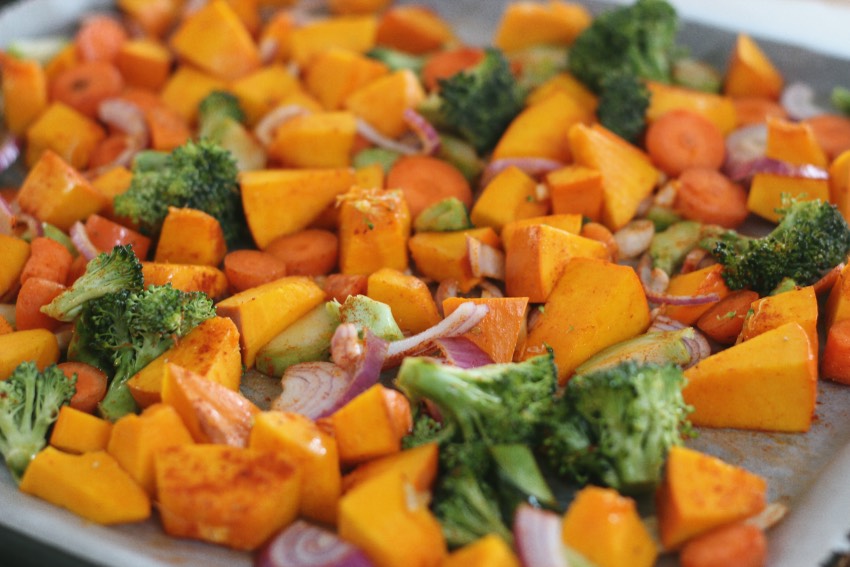 Hmm!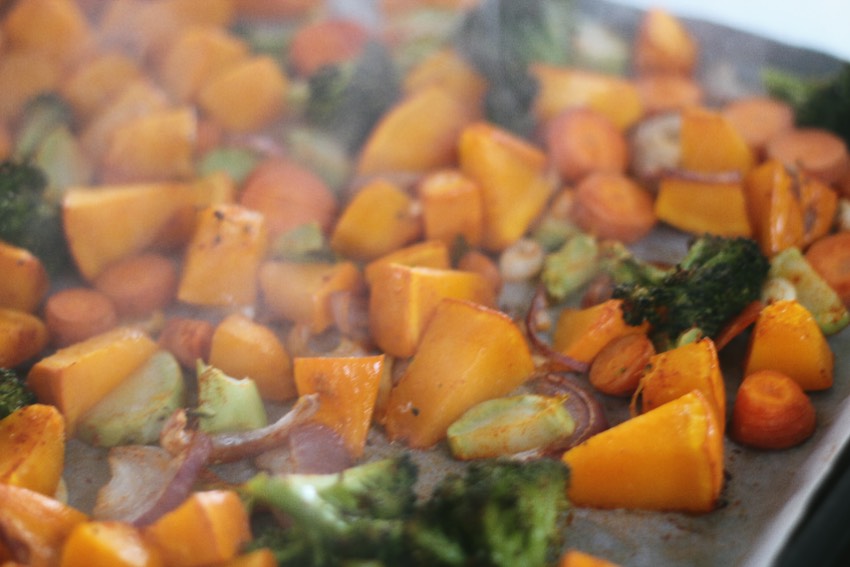 Zoals je ziet, dit kwam nét de oven uit.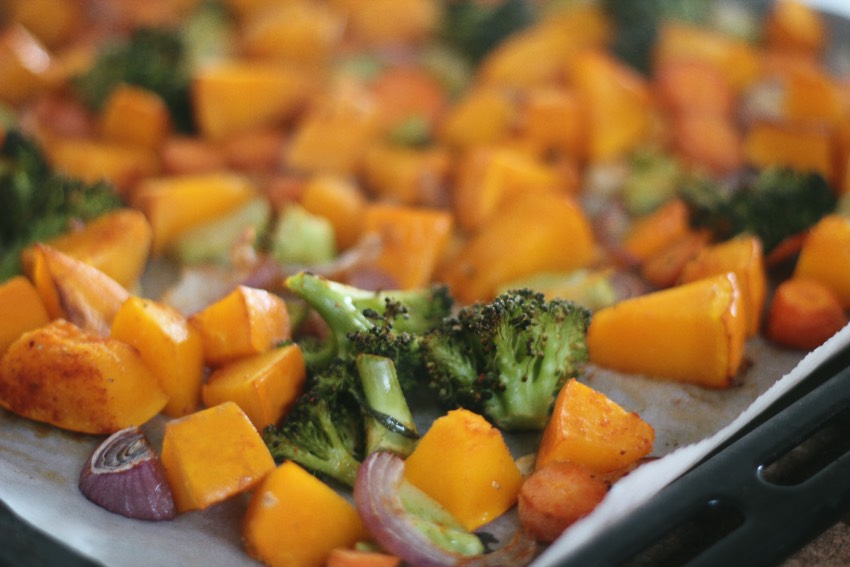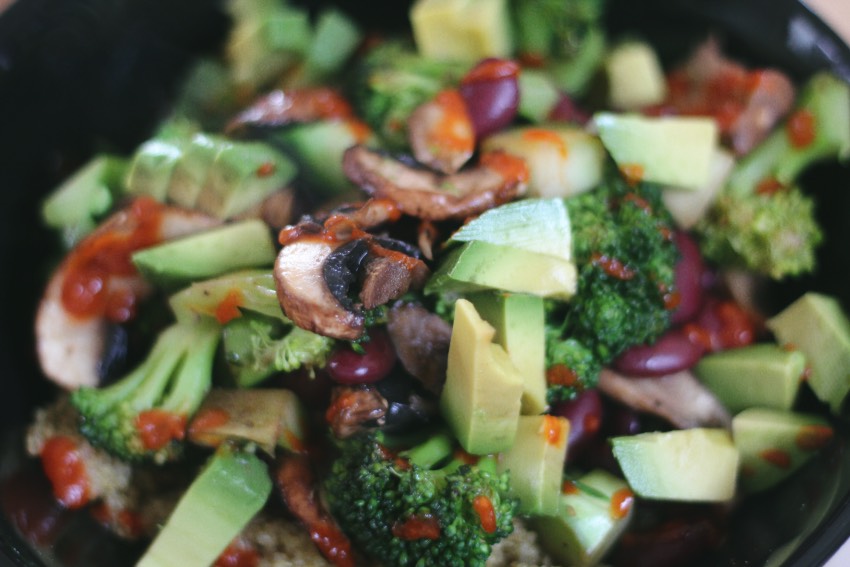 Quinoa met broccoli, avocado, champignons, kidney bonen en sriracha saus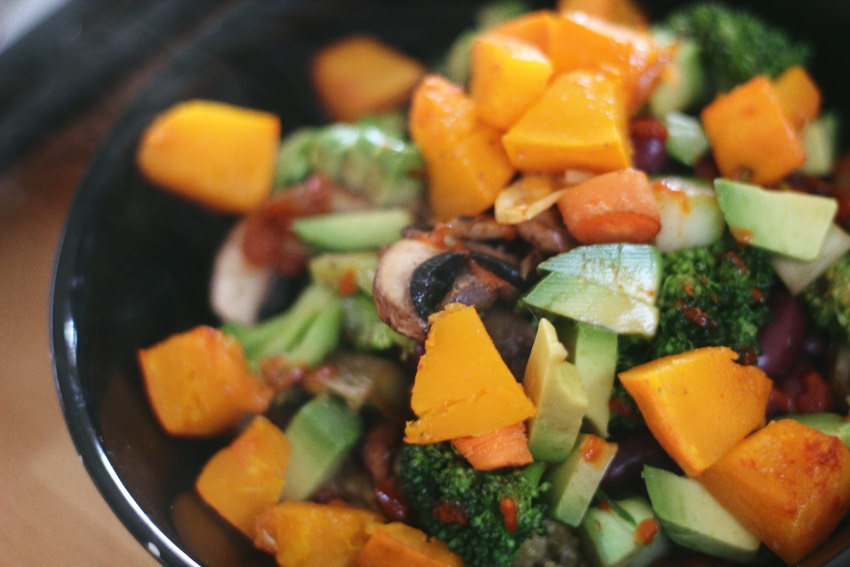 Met wat pompoen en wortel uit de oven erbij en klaar!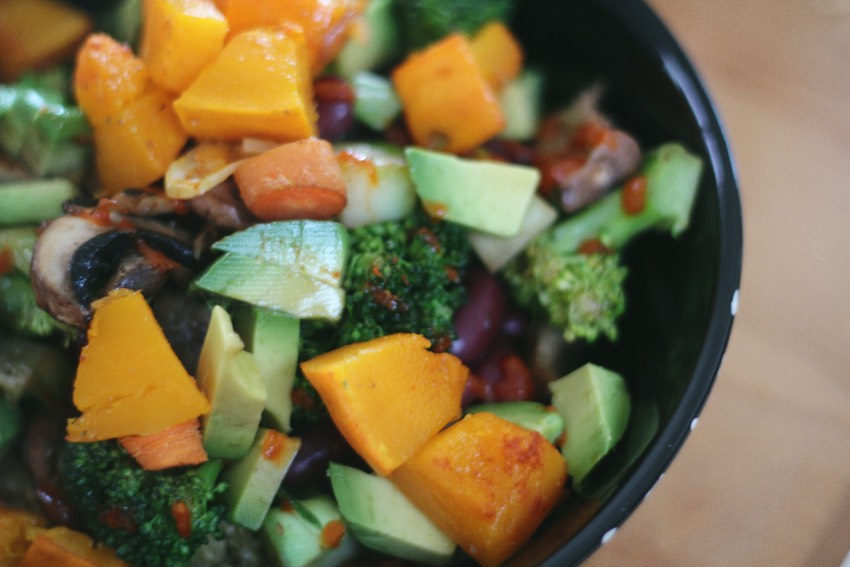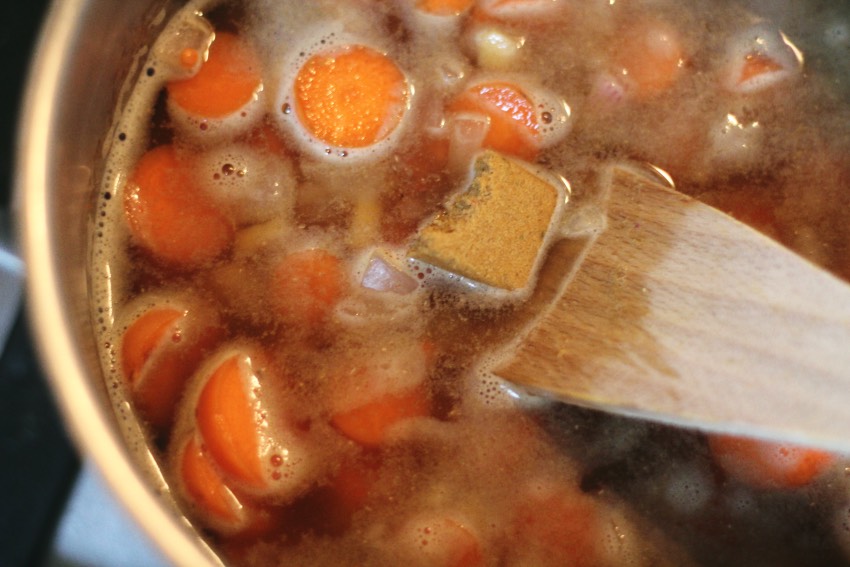 Soepje in de maak! Dit is het recept van de soep die ik hier maak: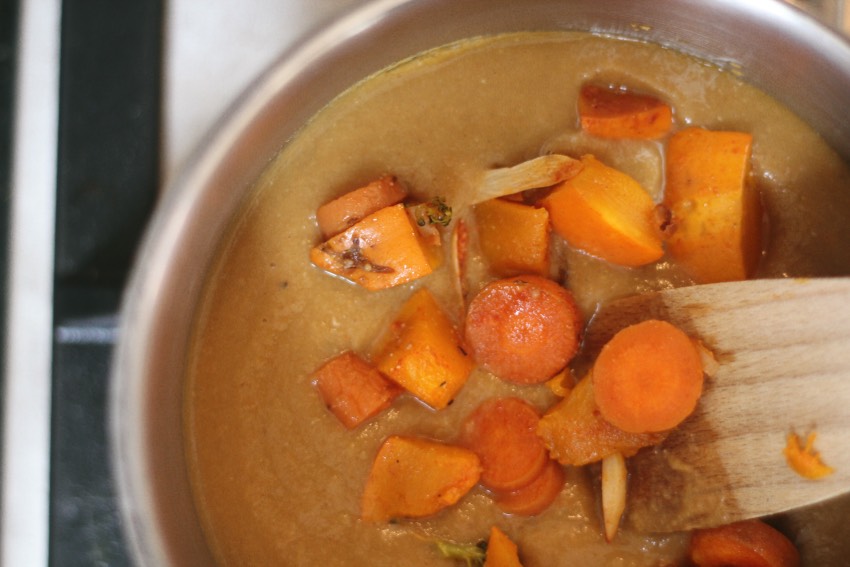 Als alles vermalen is tot soep, doe ik er nog wat groente uit de oven bij.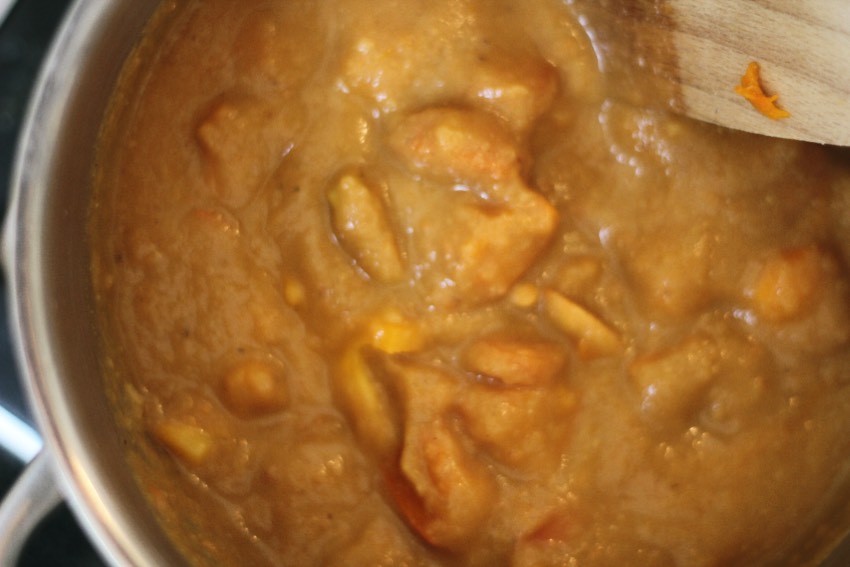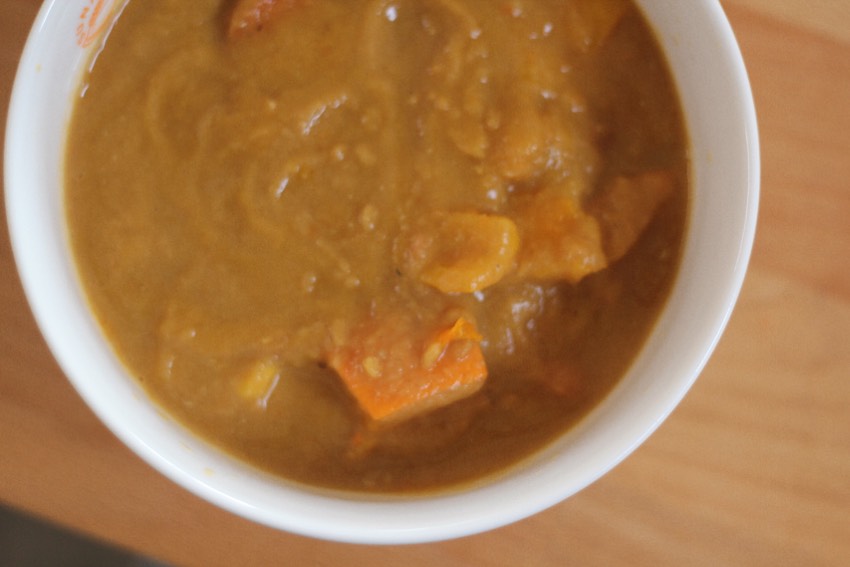 Lekker voor een bite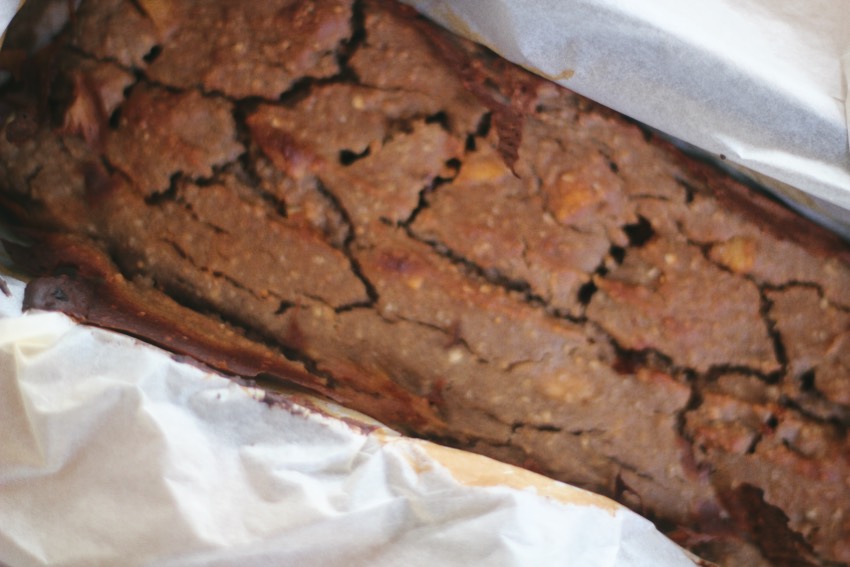 De vijgen 'muffins' zijn wéér gemaakt! En opnieuw in cake vorm.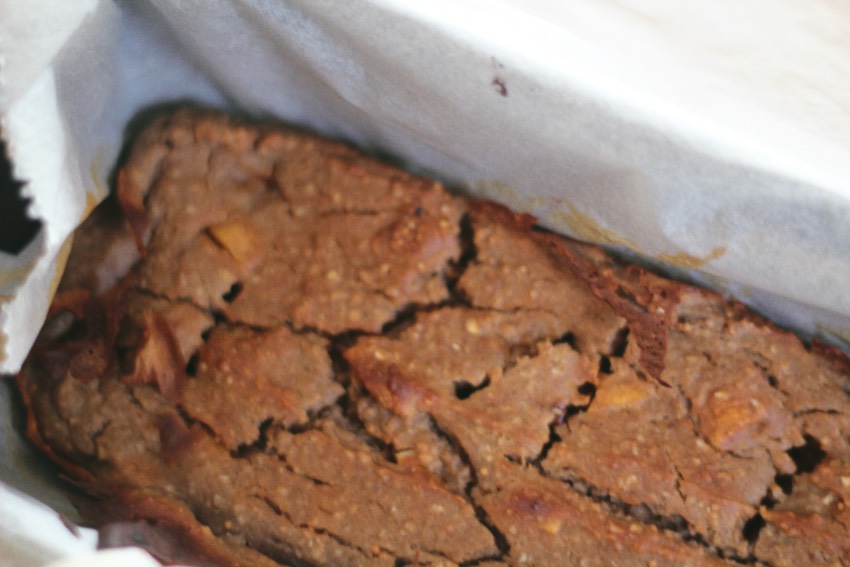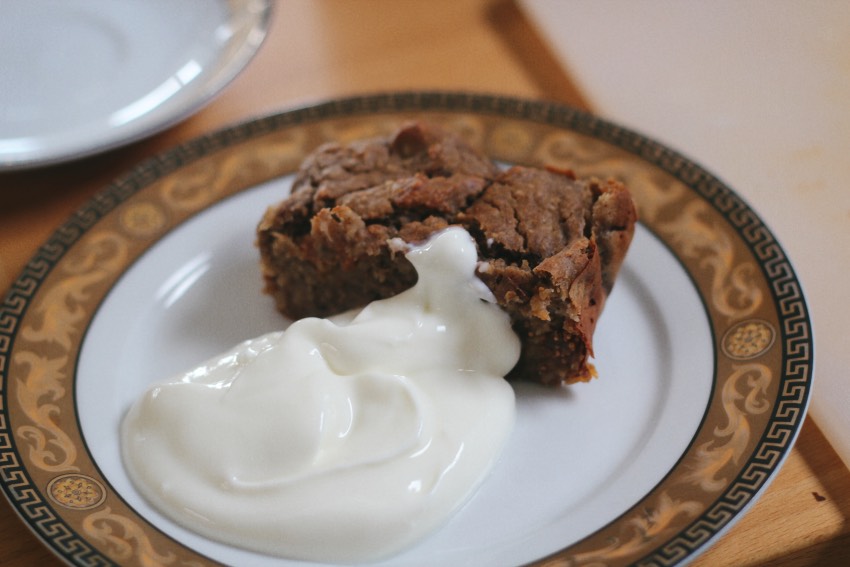 Zo eet ik ze het liefst, op een bord met wat yoghurt (met mes en vork)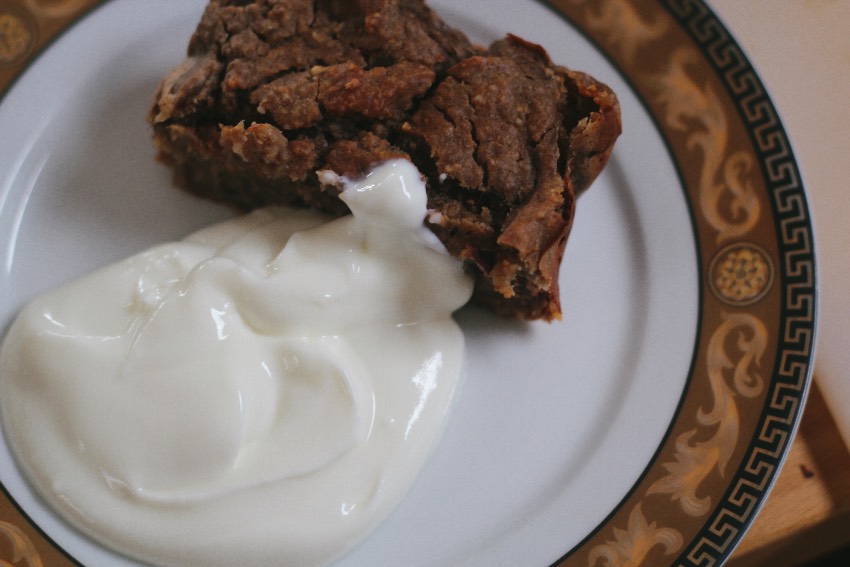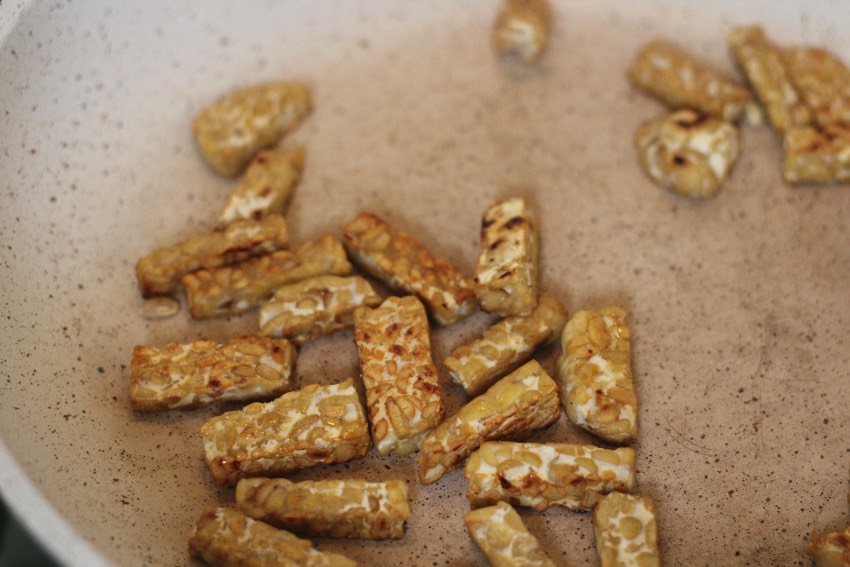 Tempeh bakken met wat olie, niet gekruid.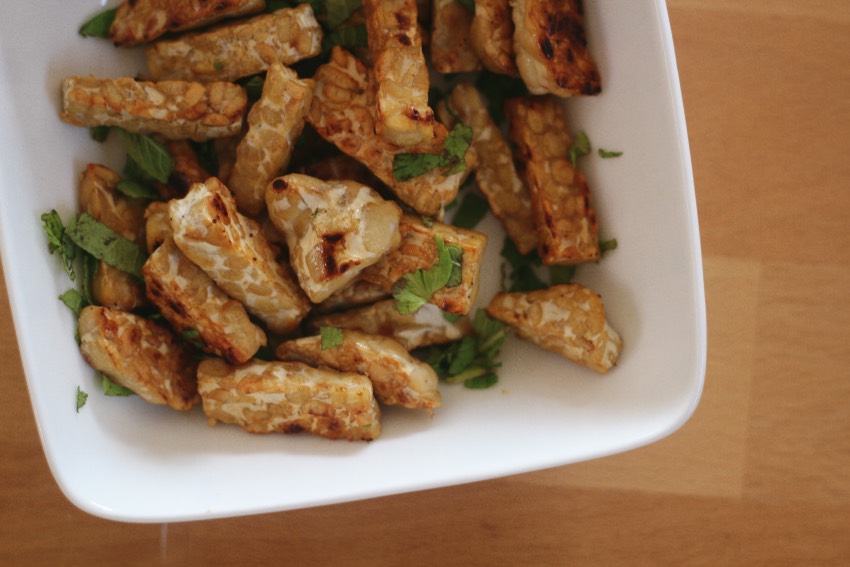 Met wat citroensap, honing en munt (fijngehakt) wordt het een heerlijke frisse 'snack' of bijgerecht.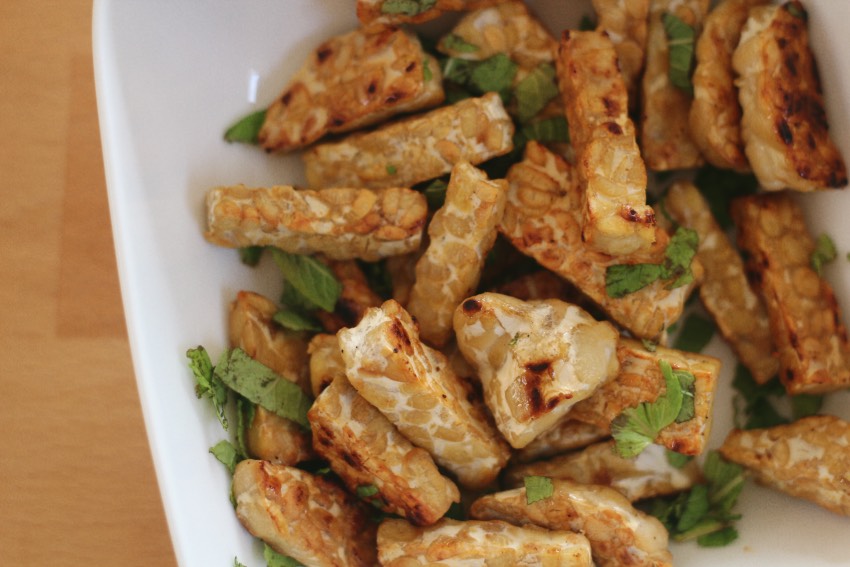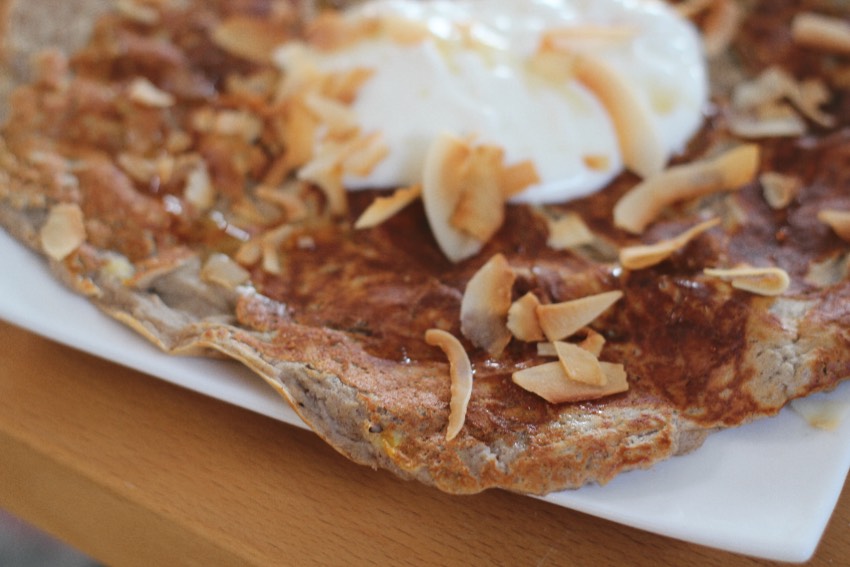 Banaan-ei pannenkoek met maple syrup, yoghurt en kokos. Mijn lievelingsontbijt.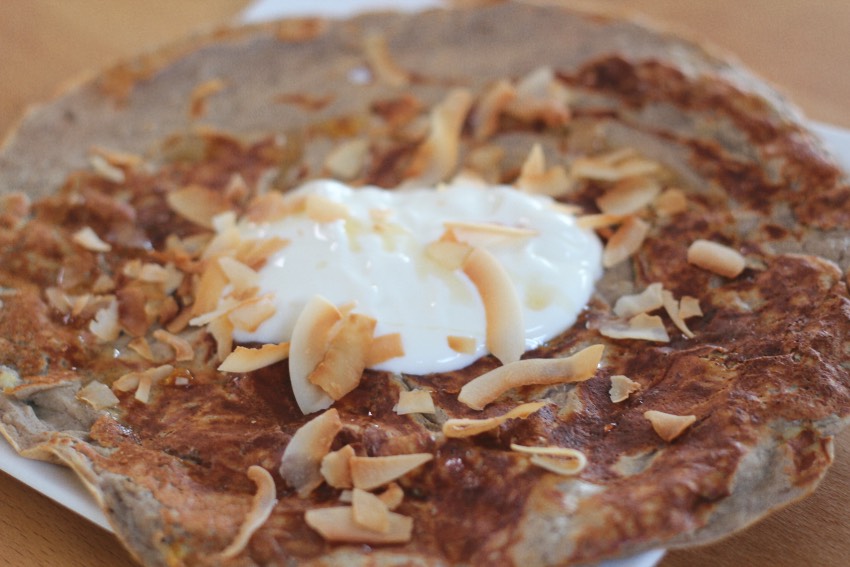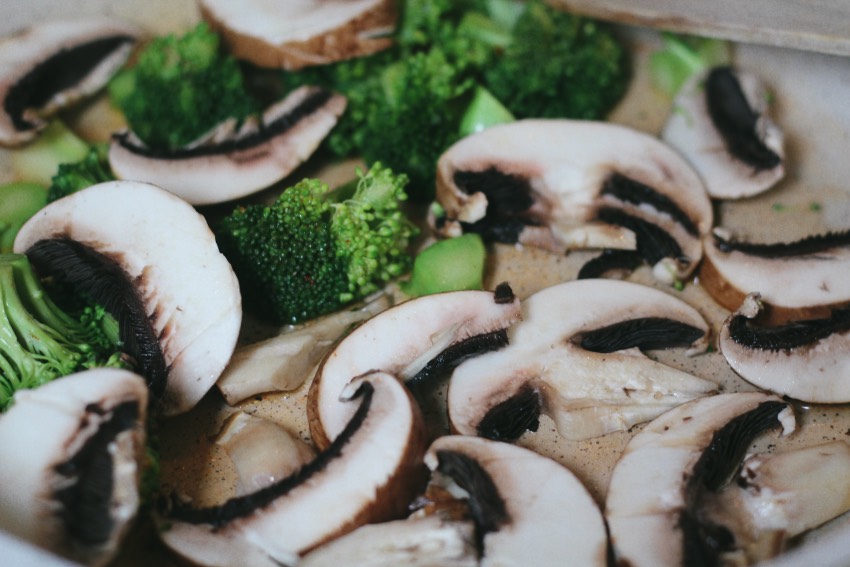 Champignons en broccoli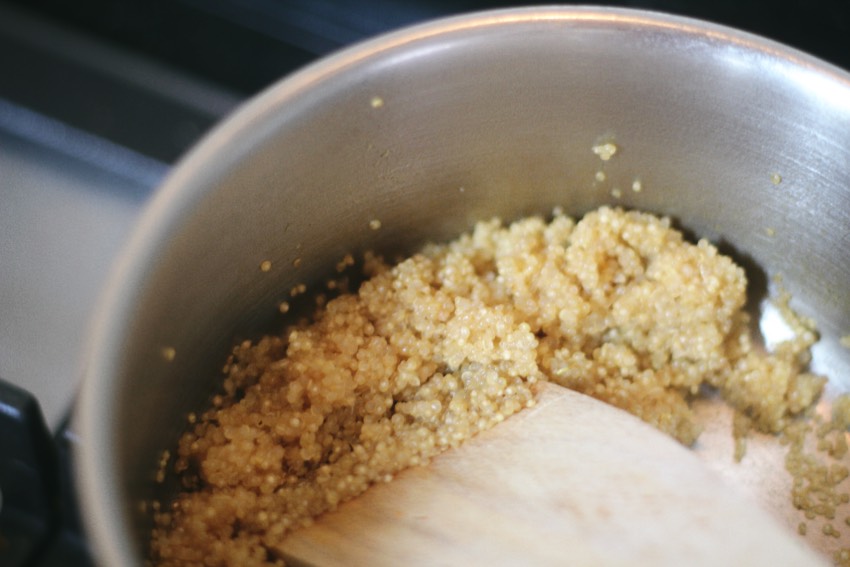 Quinoa bereid met een blokje bouillon.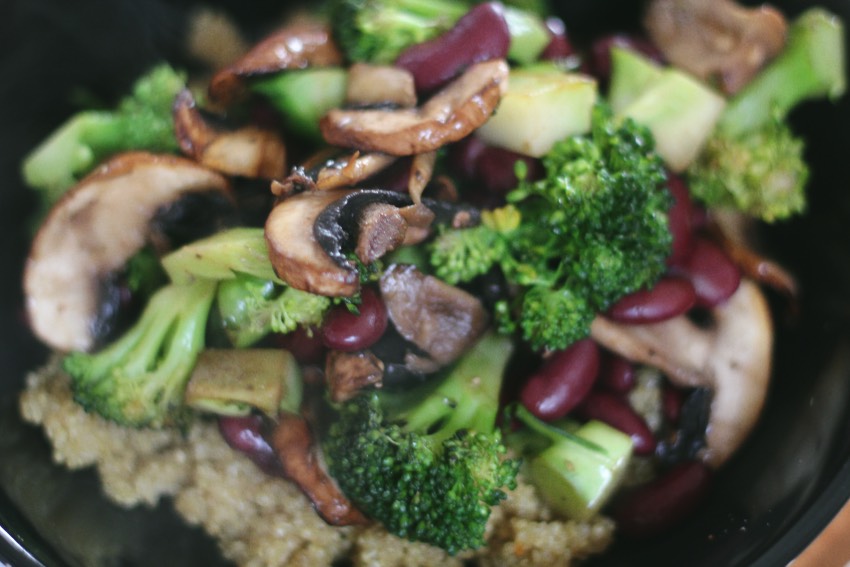 Gooi dit bij elkaar met wat kidney bonen..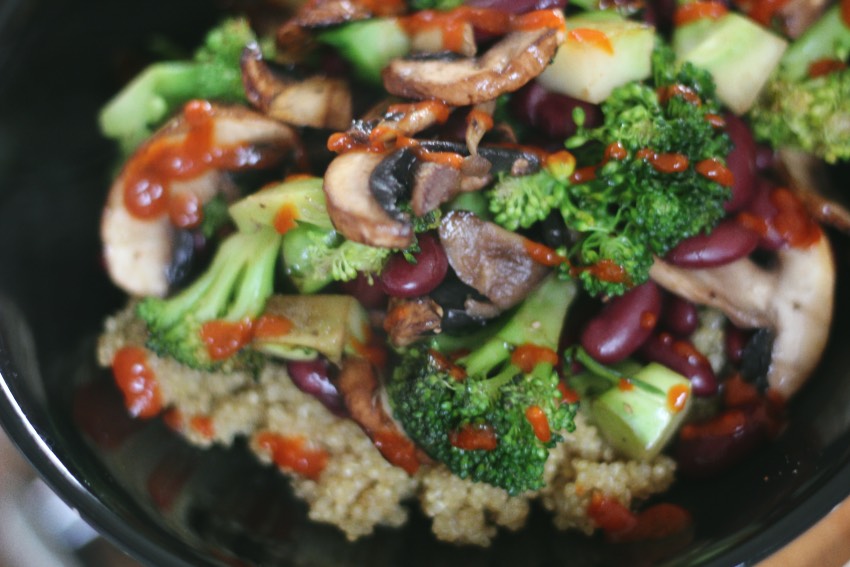 Sriracha erbij en klaar!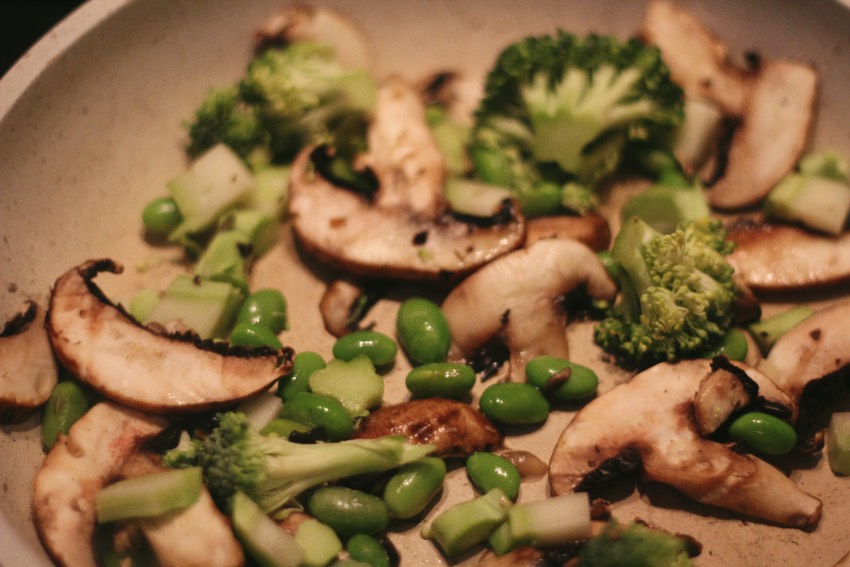 Nieuwe dag, nieuwe maaltijd. De champignons waren nog niet op zoals je ziet 😉 Met wat broccoli en edamame.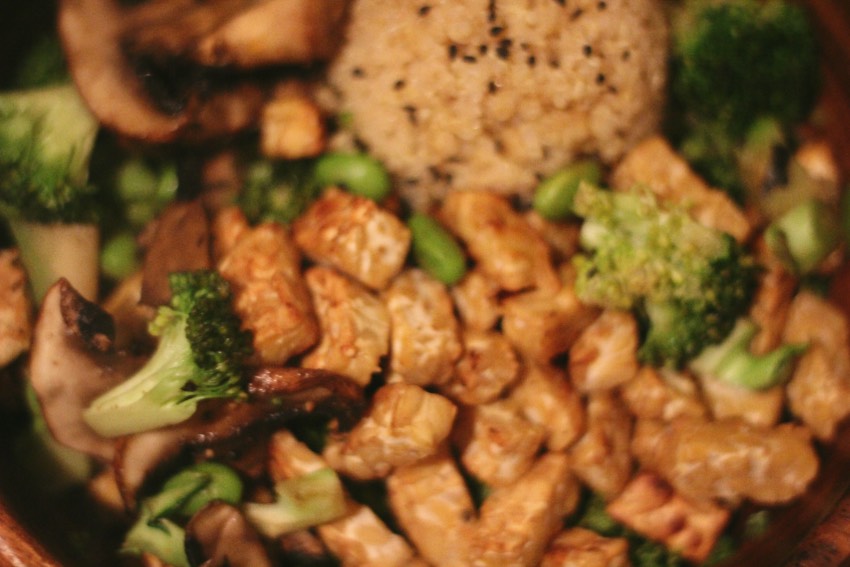 Tempeh, quinoa en zwart sesamzaad.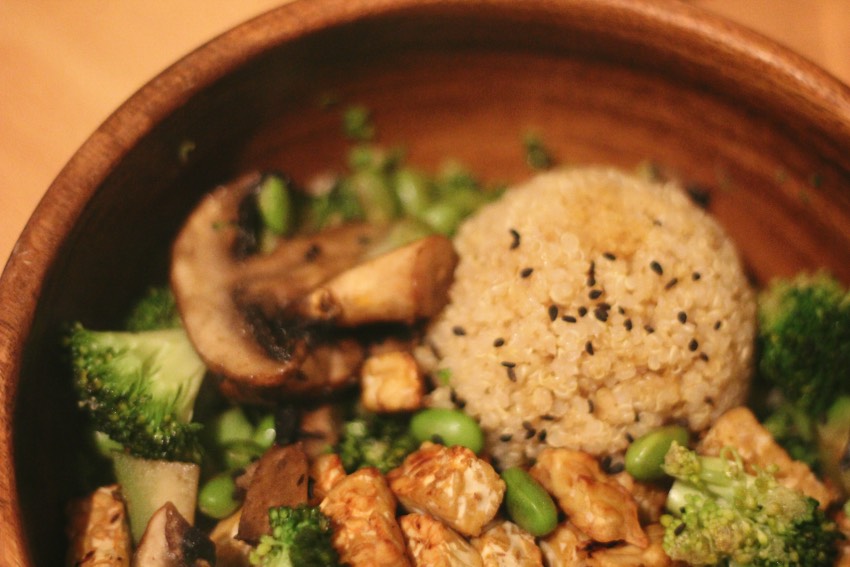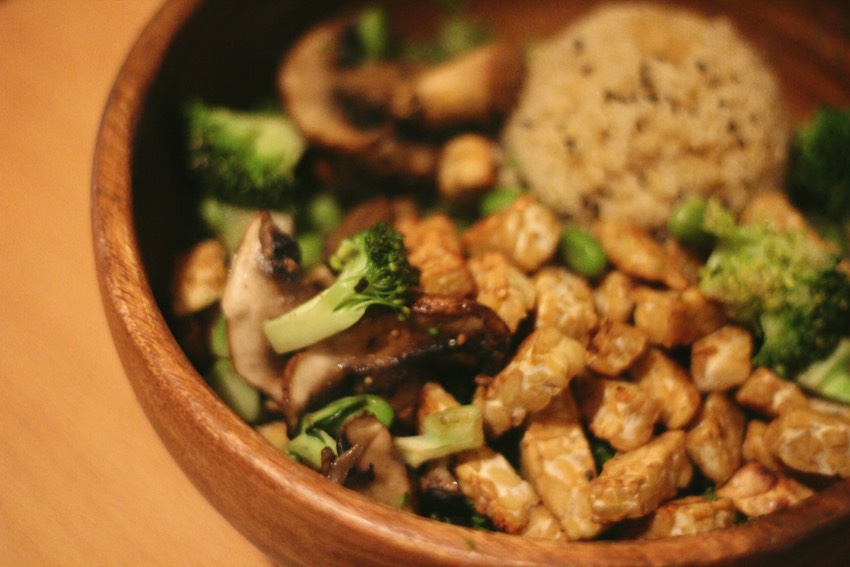 Dit vind ik genieten!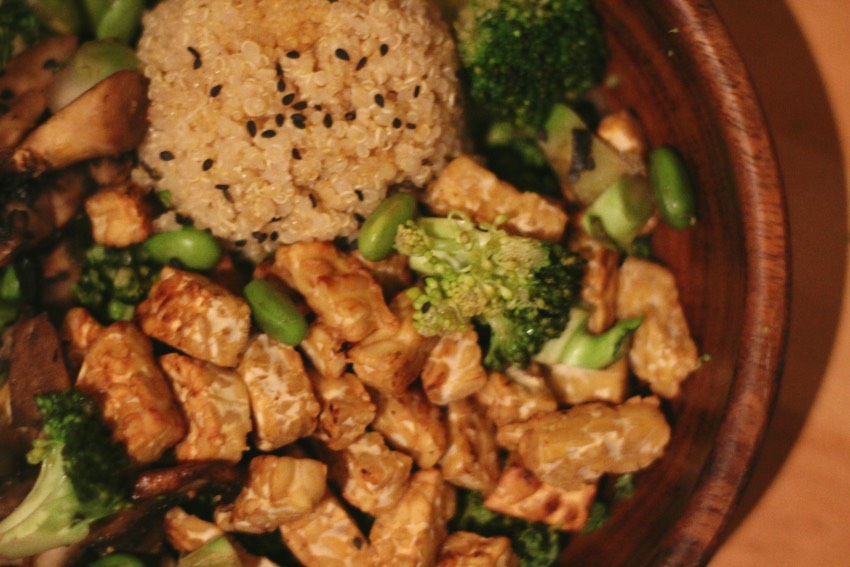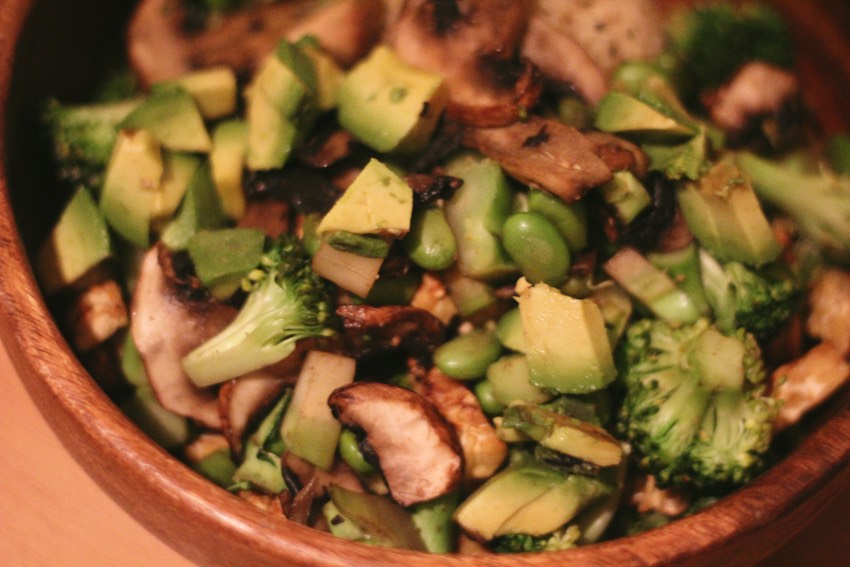 Oja, en 1/4 avocado erbij.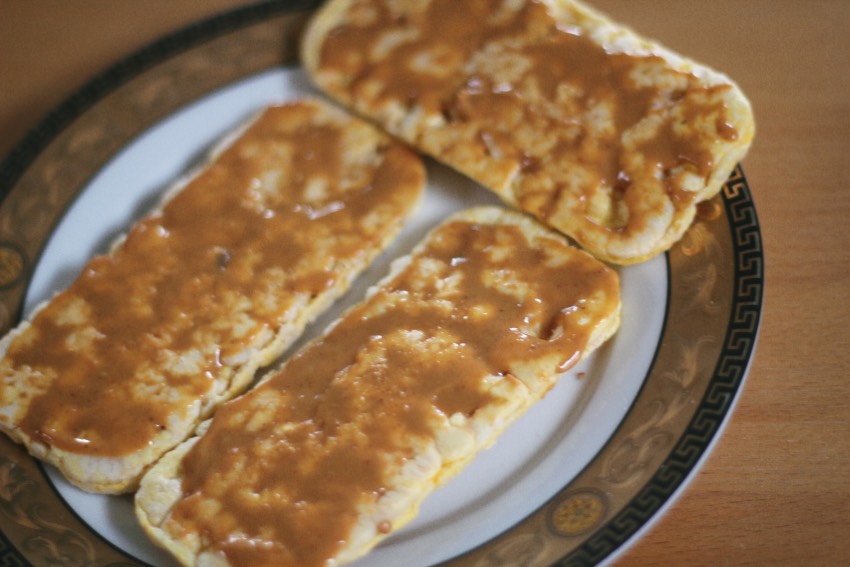 Maïswafels met pindakaas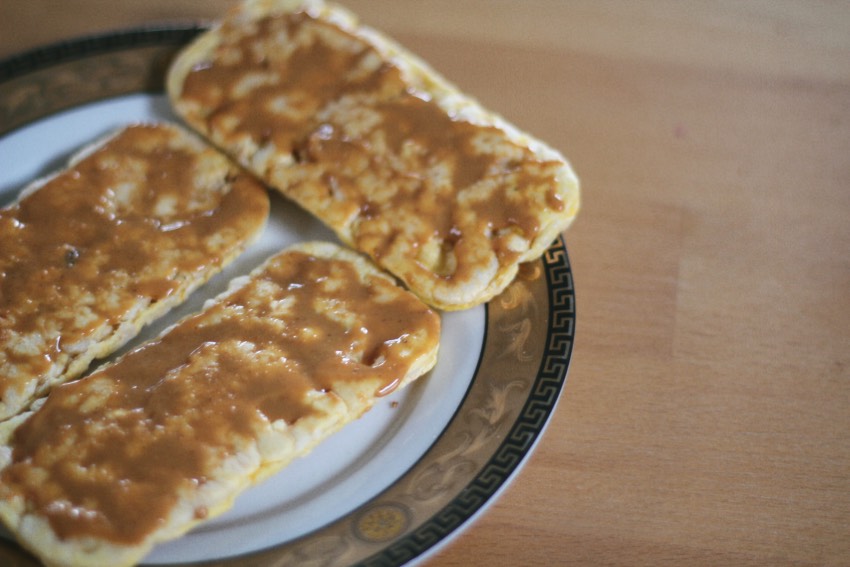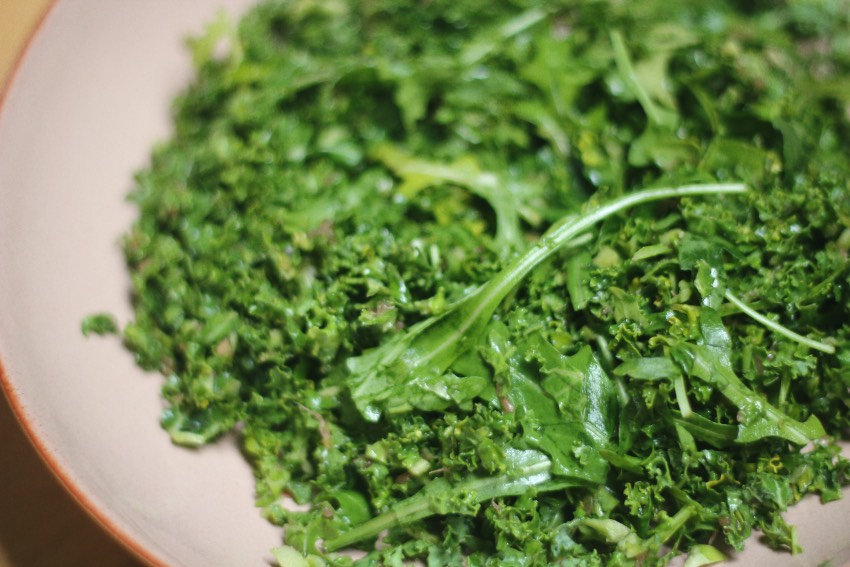 Boerenkool en rucola als 'basis', met wat citroensap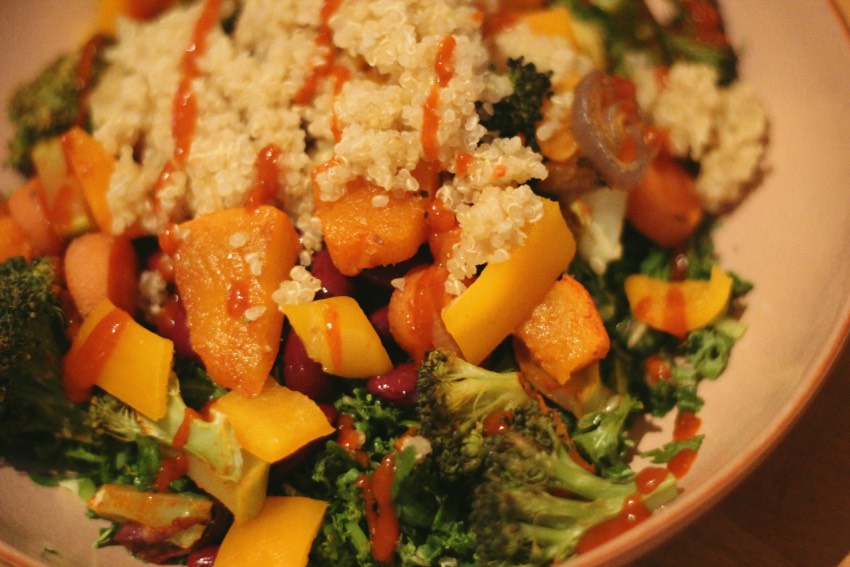 Hier bovenop gaan de groentes uit de oven, quinoa en sriracha saus.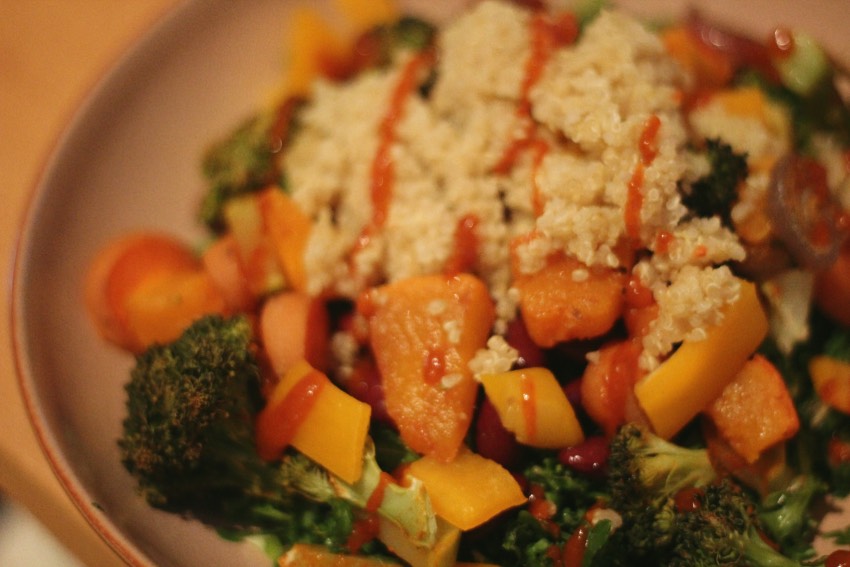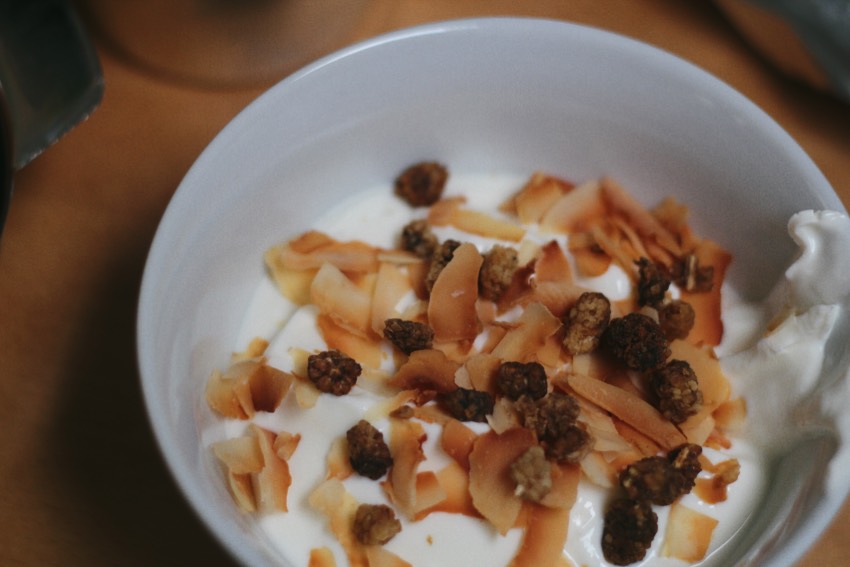 Yoghurt met kokos en moerbeien.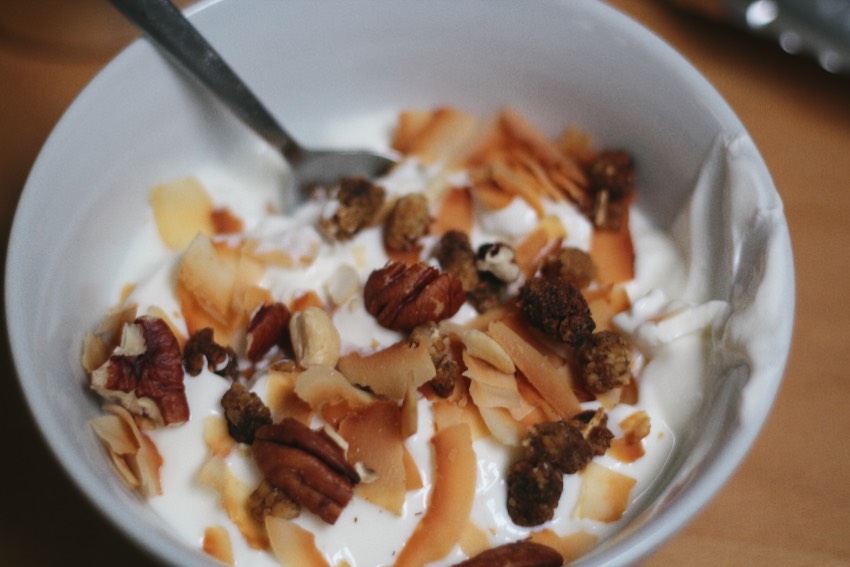 Klein beetje noten erbij en klaar!
Ik krijg er zelf alweer honger van! Mocht je vragen hebben over wat ik eet, waarom ik het op een bepaalde manier eet of hoe ik het bereid; laat het gerust weten in de comments!
BewarenBewaren
BewarenBewaren