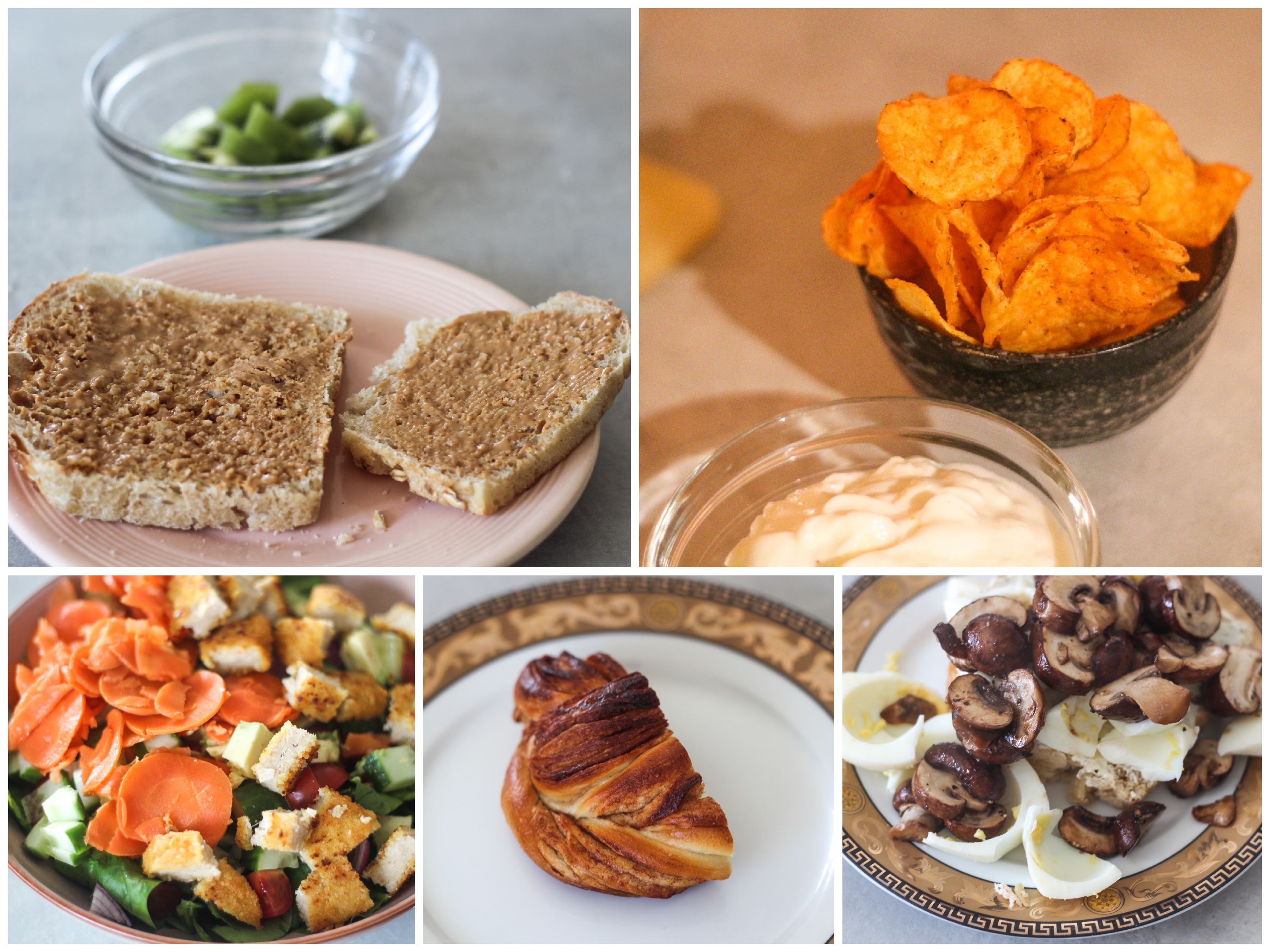 Het is weer tijd voor een (heerlijk) voedingsdagboek. De lente is er en ook al kunnen we deze niet zo omarmen zoals we misschien hadden gewild, er is altijd ruimte voor lekker en gezond eten dat gepaard gaat met de lente. Zo zie ik het maar. Op naar een nieuw voedingsdagboek!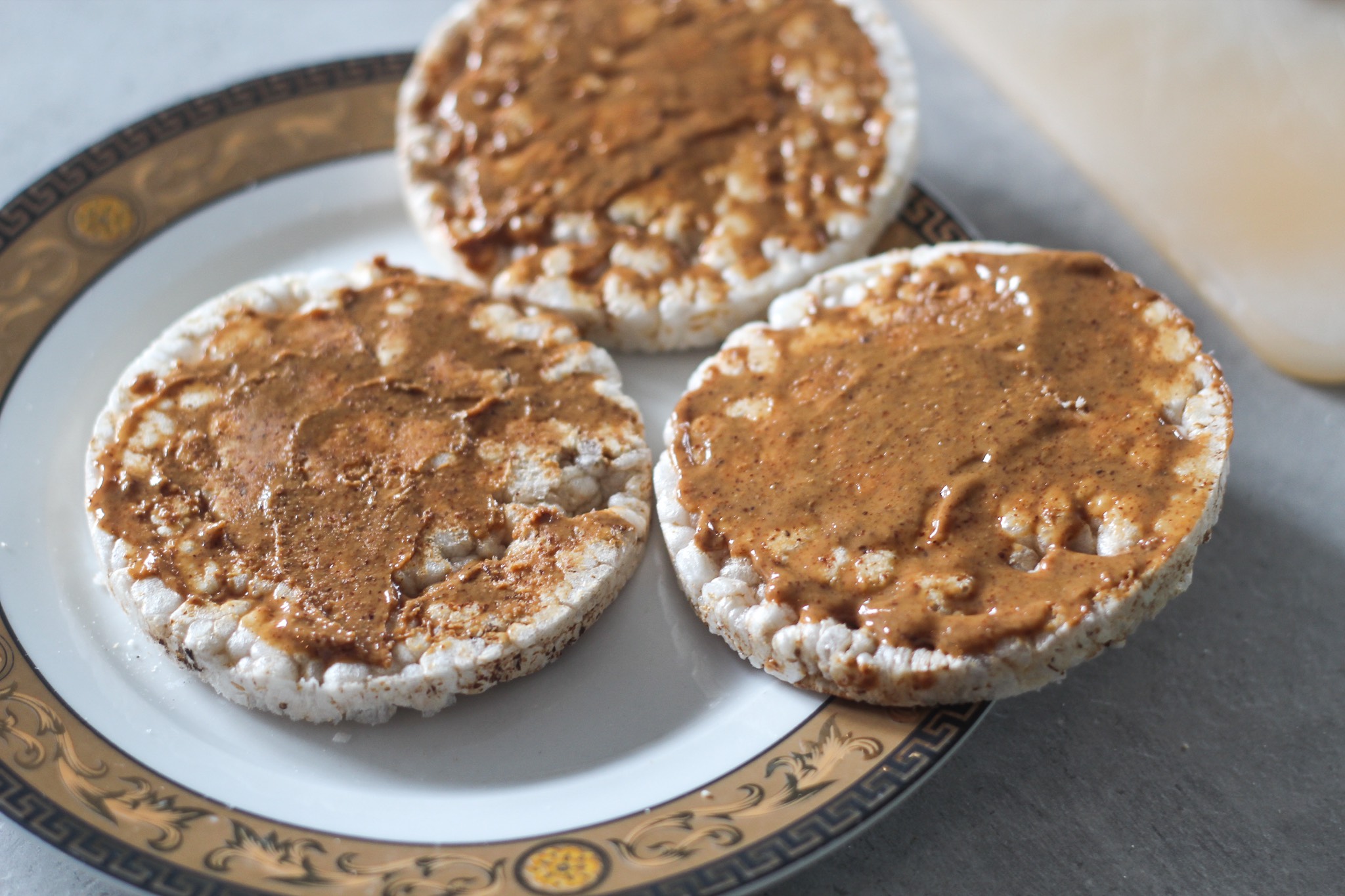 We beginnen met een favoriet: rijstwafels met pindakaas.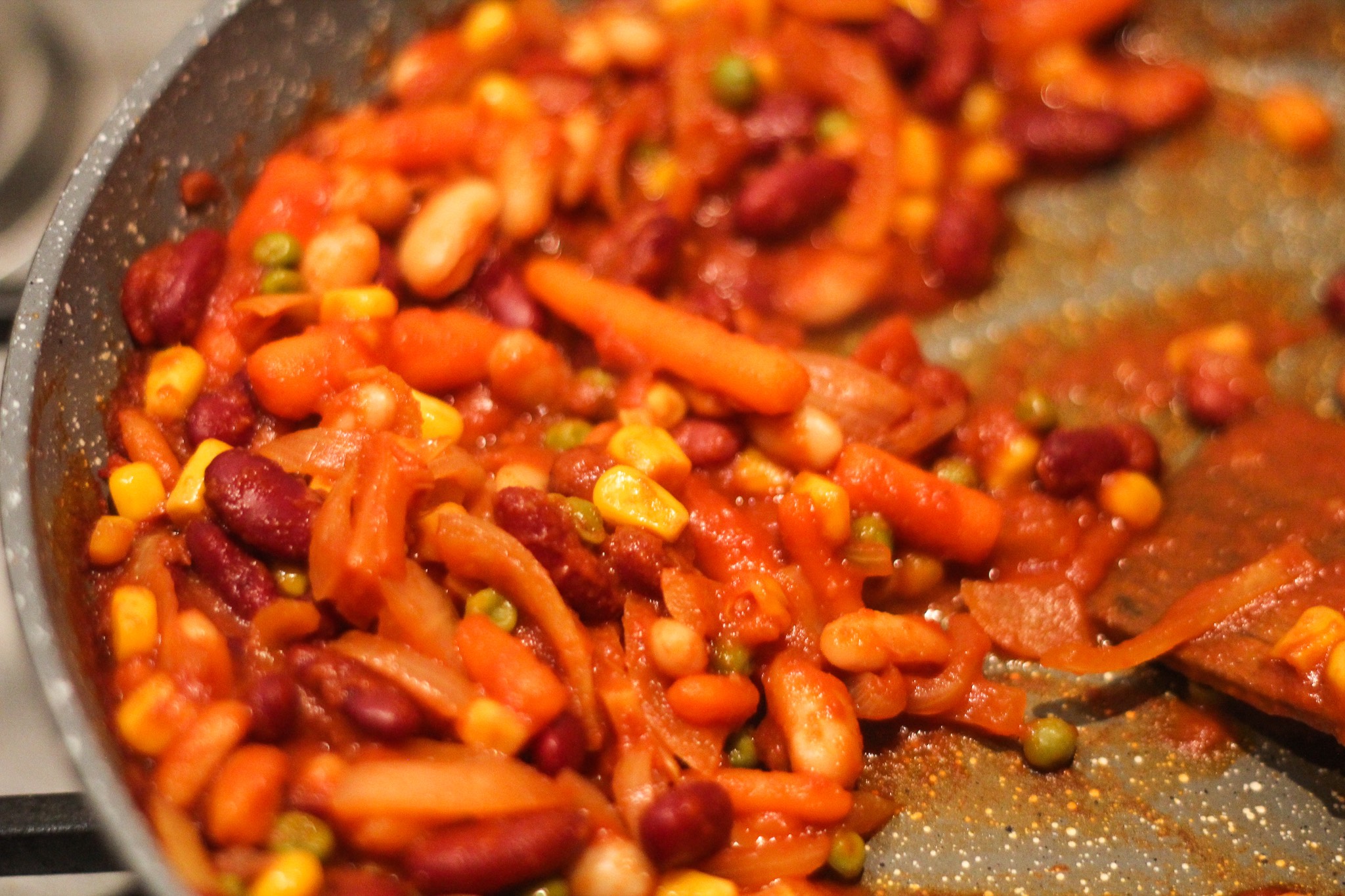 Een soort geïmproviseerde chili sin carne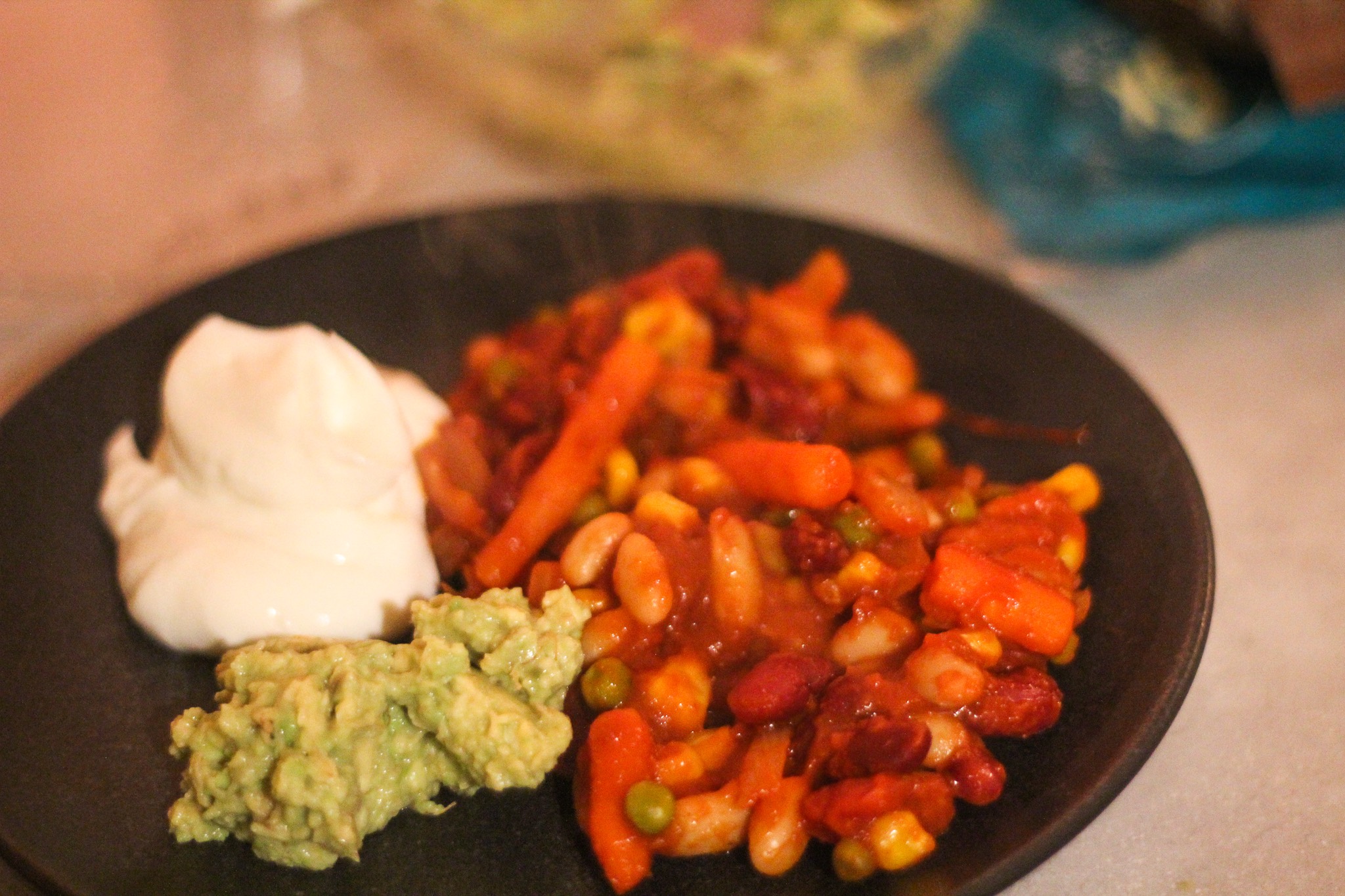 Met magere kwark en guacamole.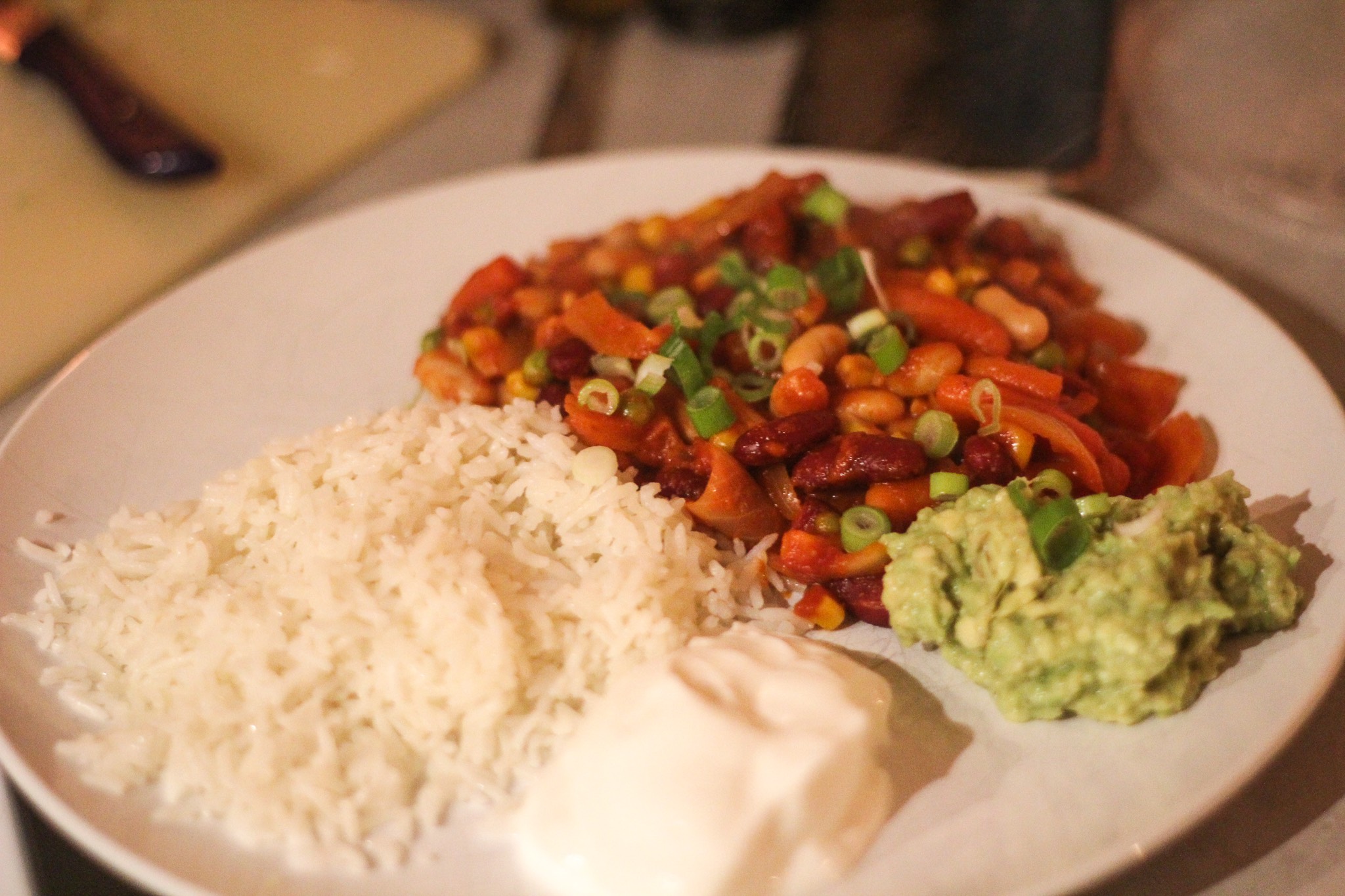 Boy zn bord; groter en met rijst.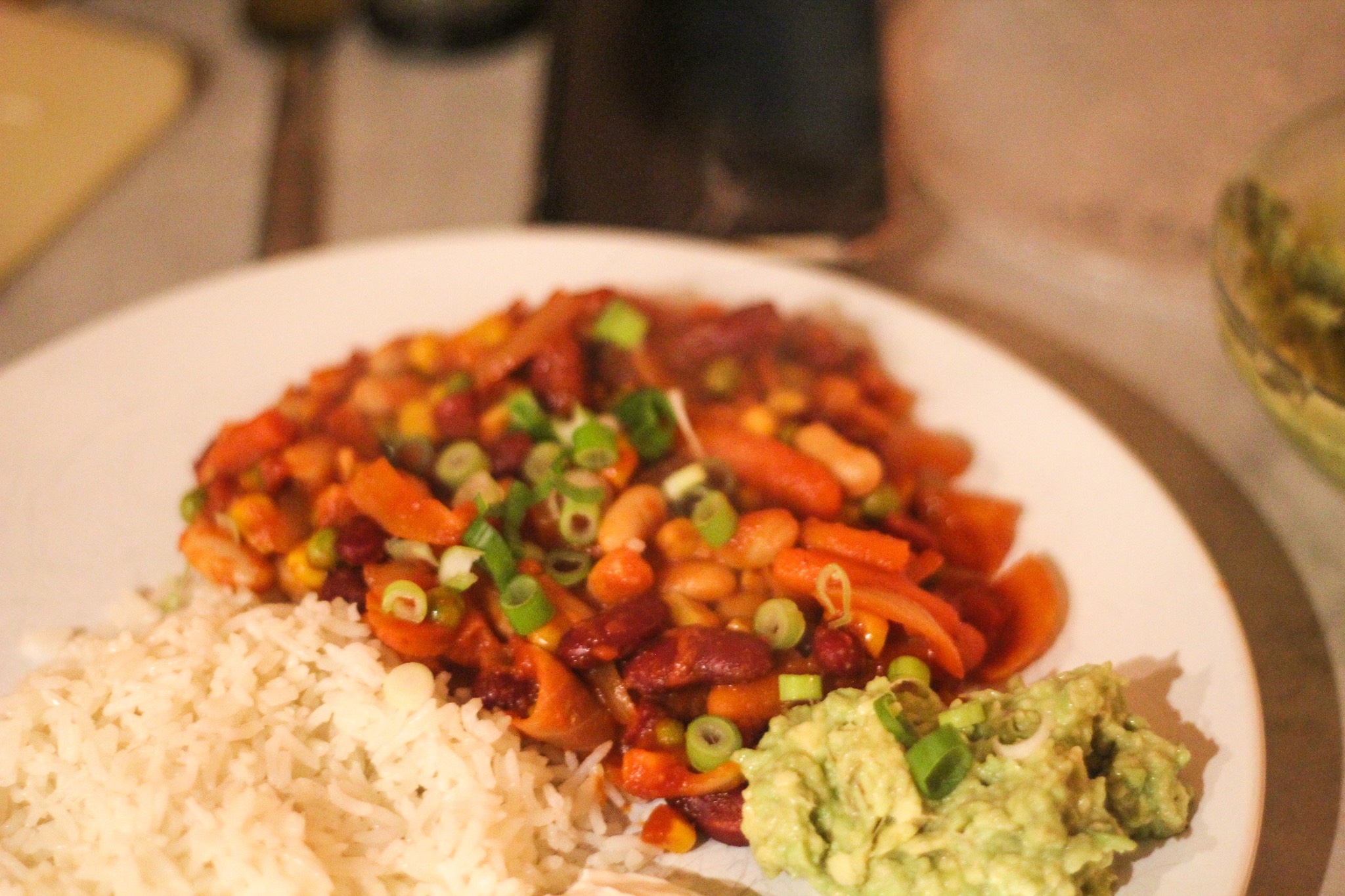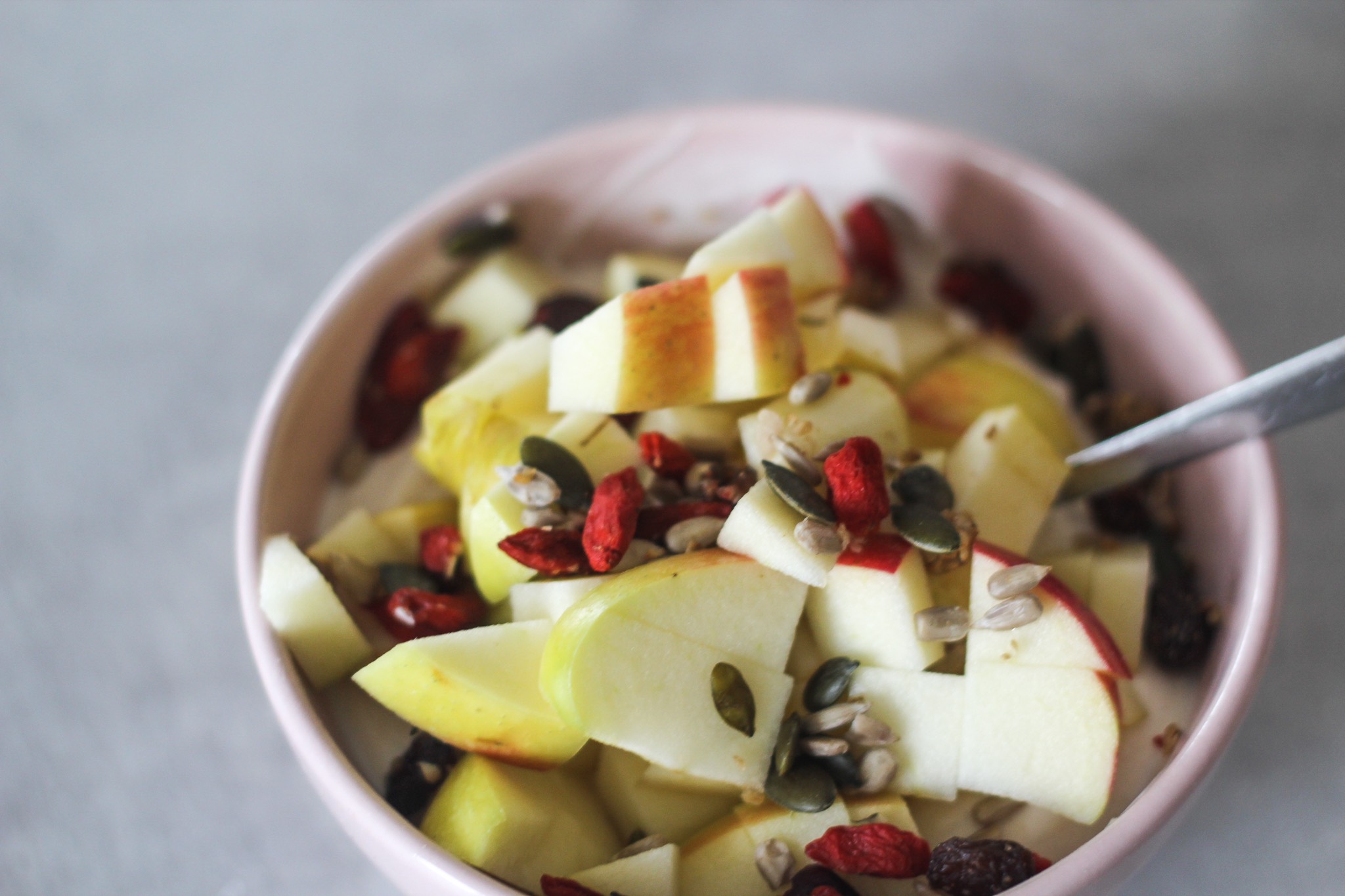 Magere kwark met appel en een pitten & zaden mix.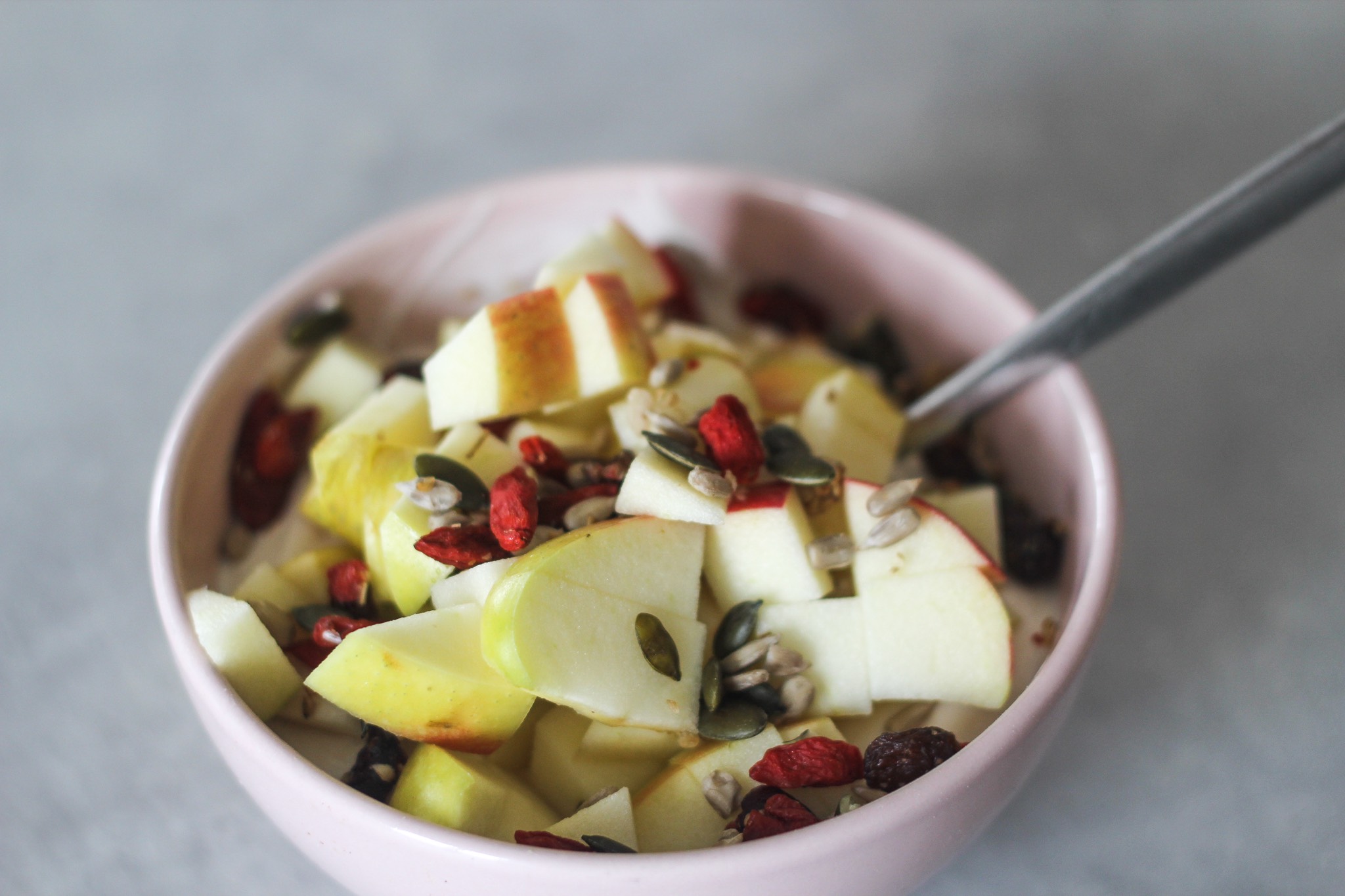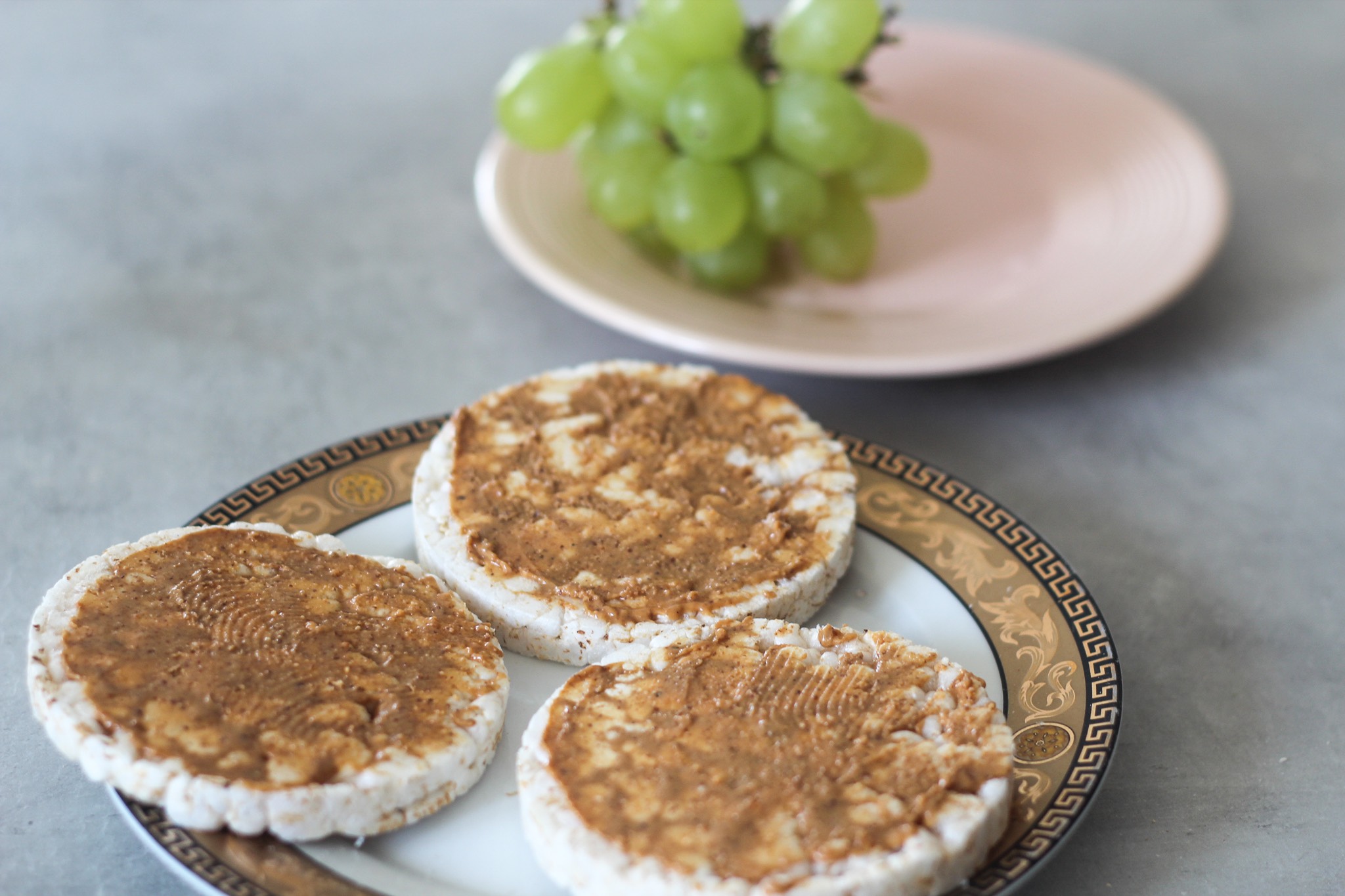 Rijstwafels met pindakaas en wat druiven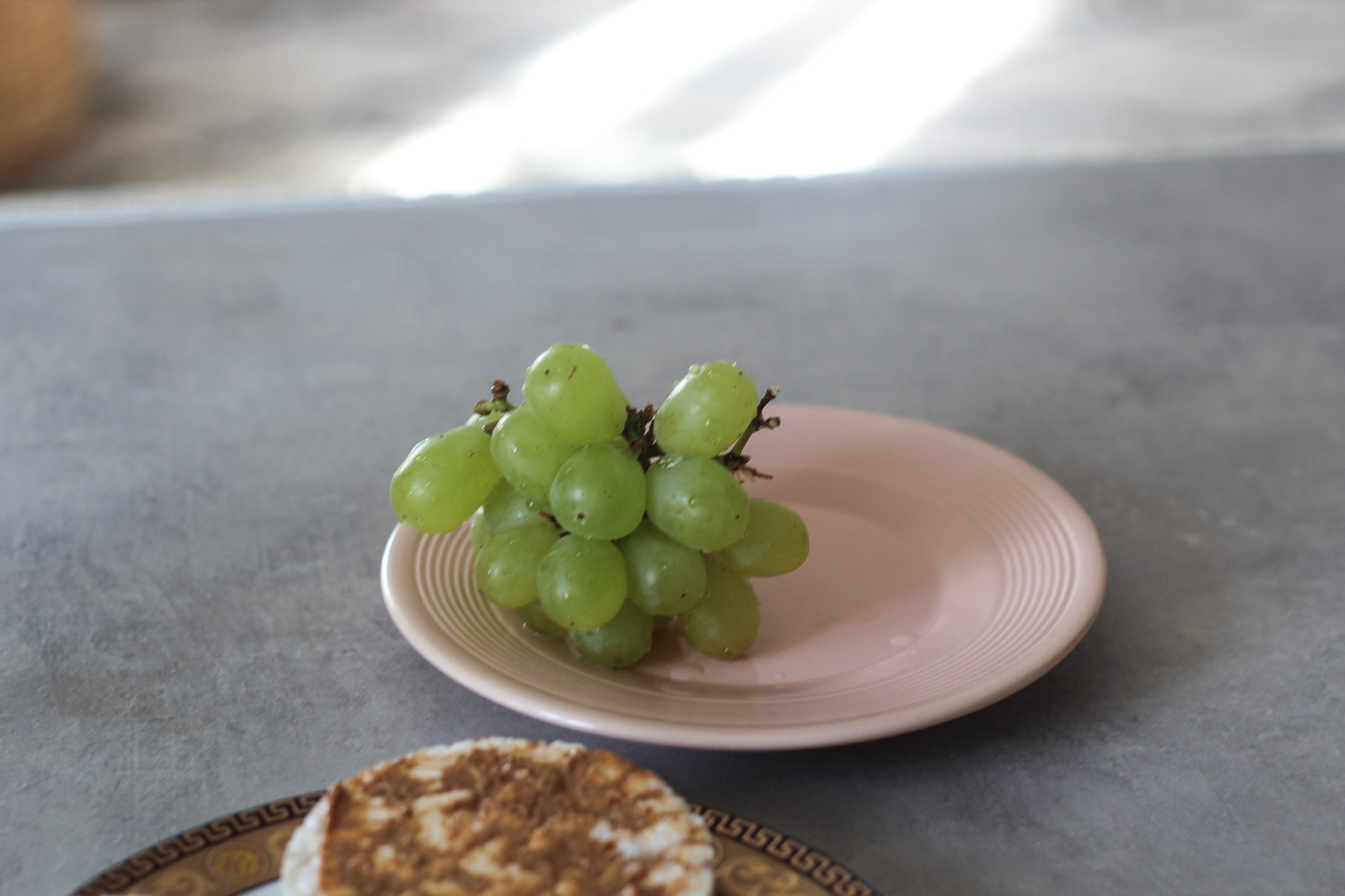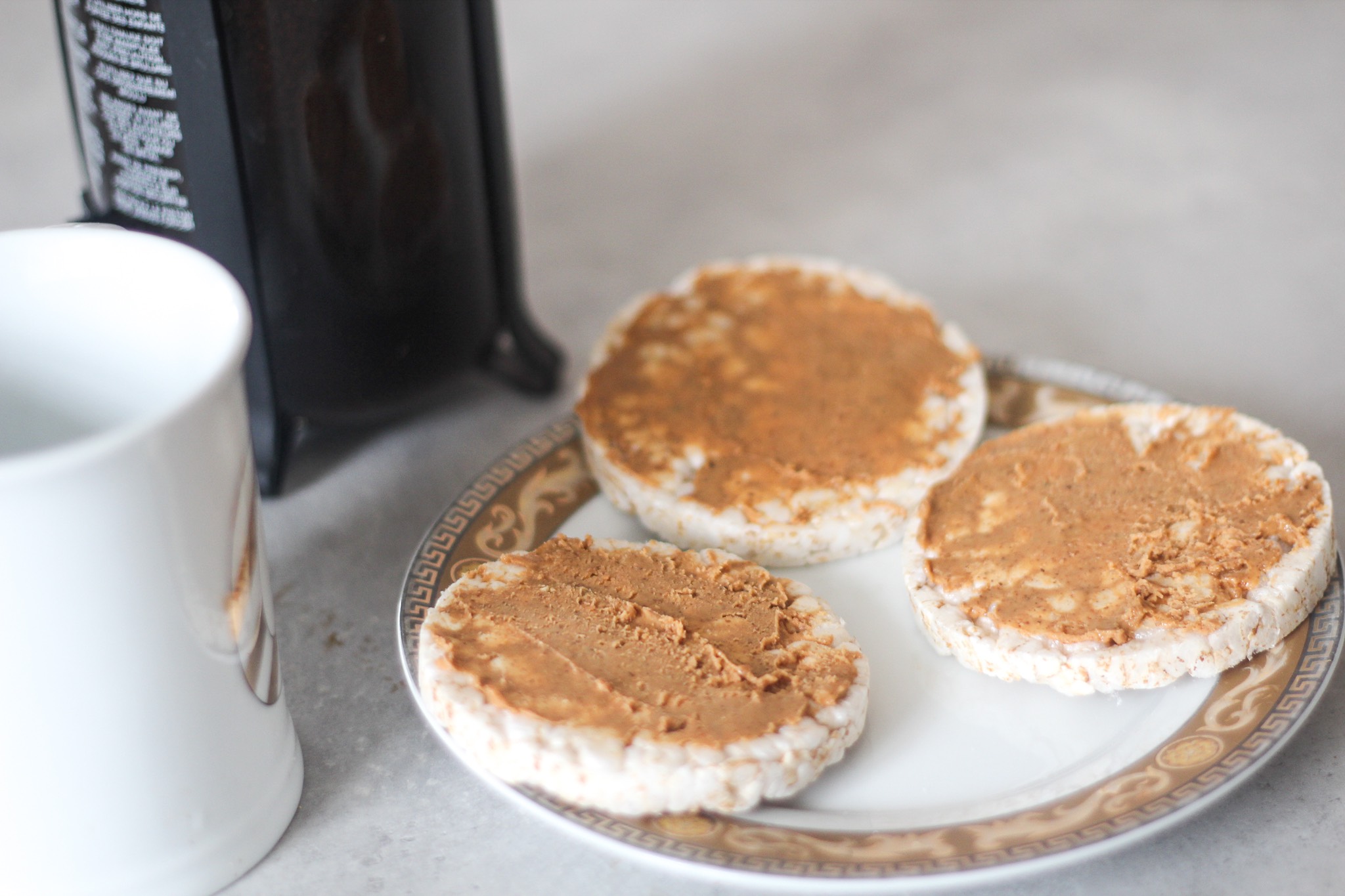 Met een kopje -french press- koffie erbij.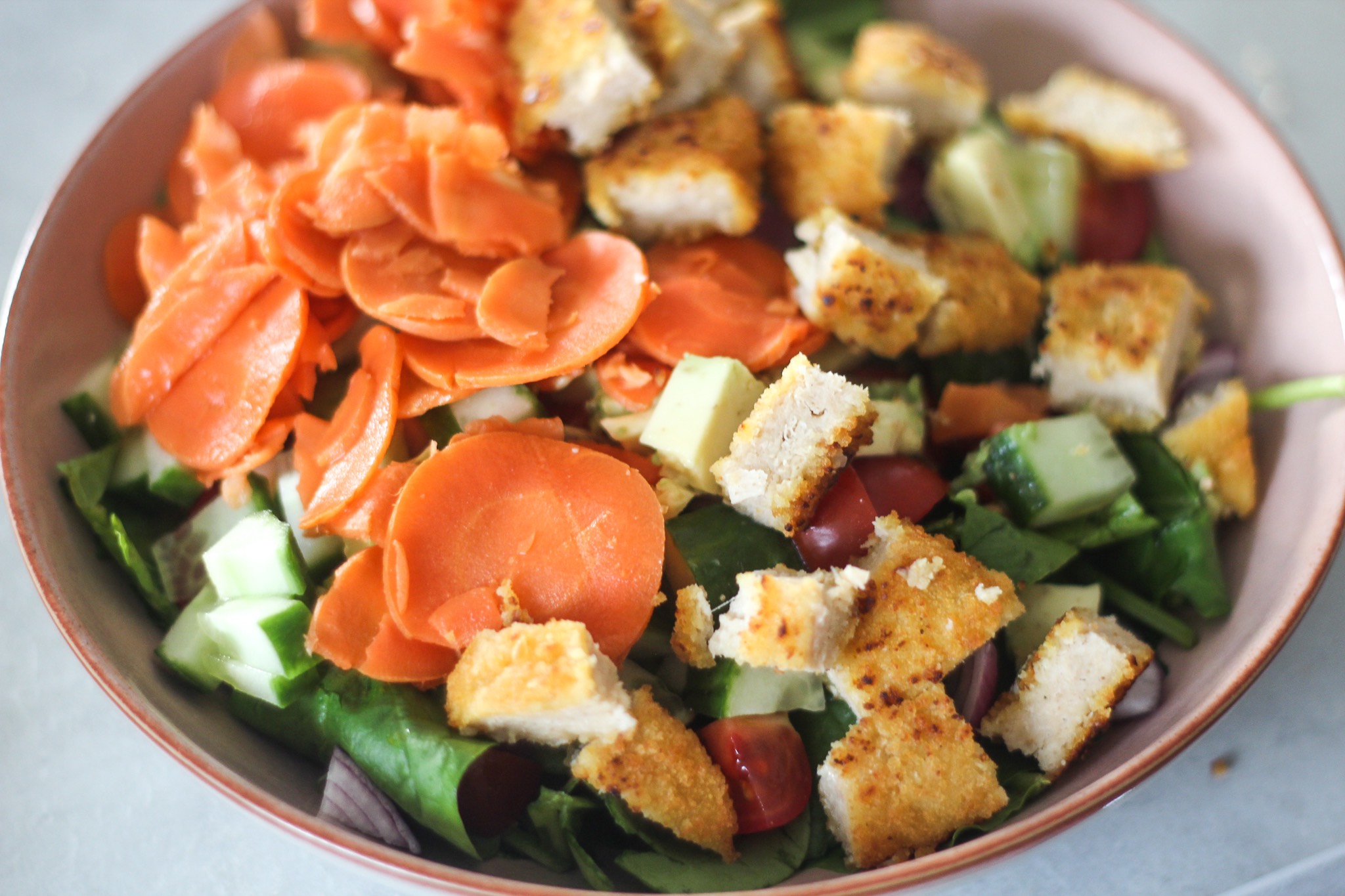 Salade met spinazie, rauwe ui, cherry tomaat, komkommer, gefermenteerde wortel met gember (bij de EkoPlaza te koop) en een vegetarische schnitzel erbovenop.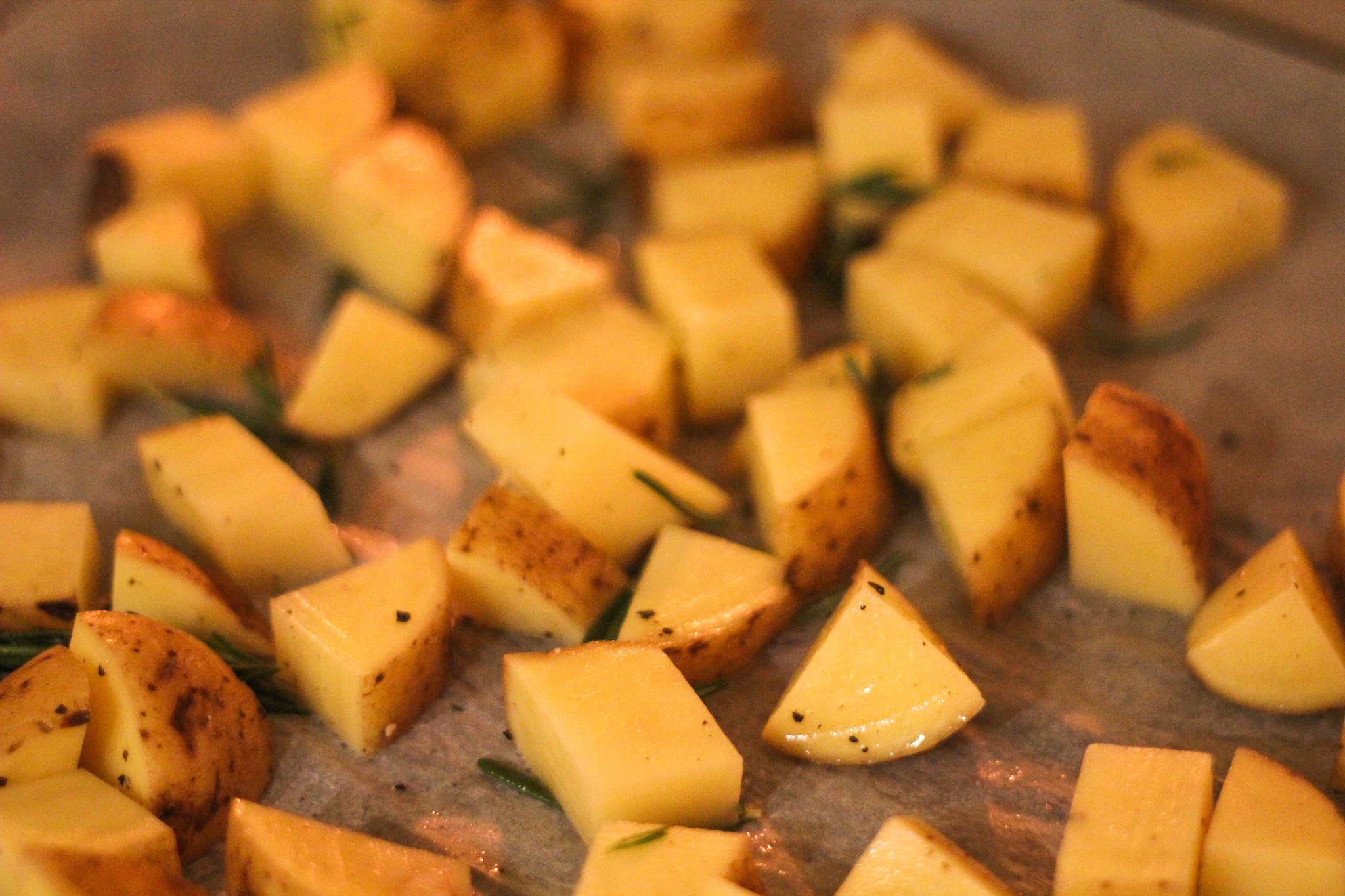 Aardappelen met olijfolie, peper, zout en rozemarijn die de oven in gaan.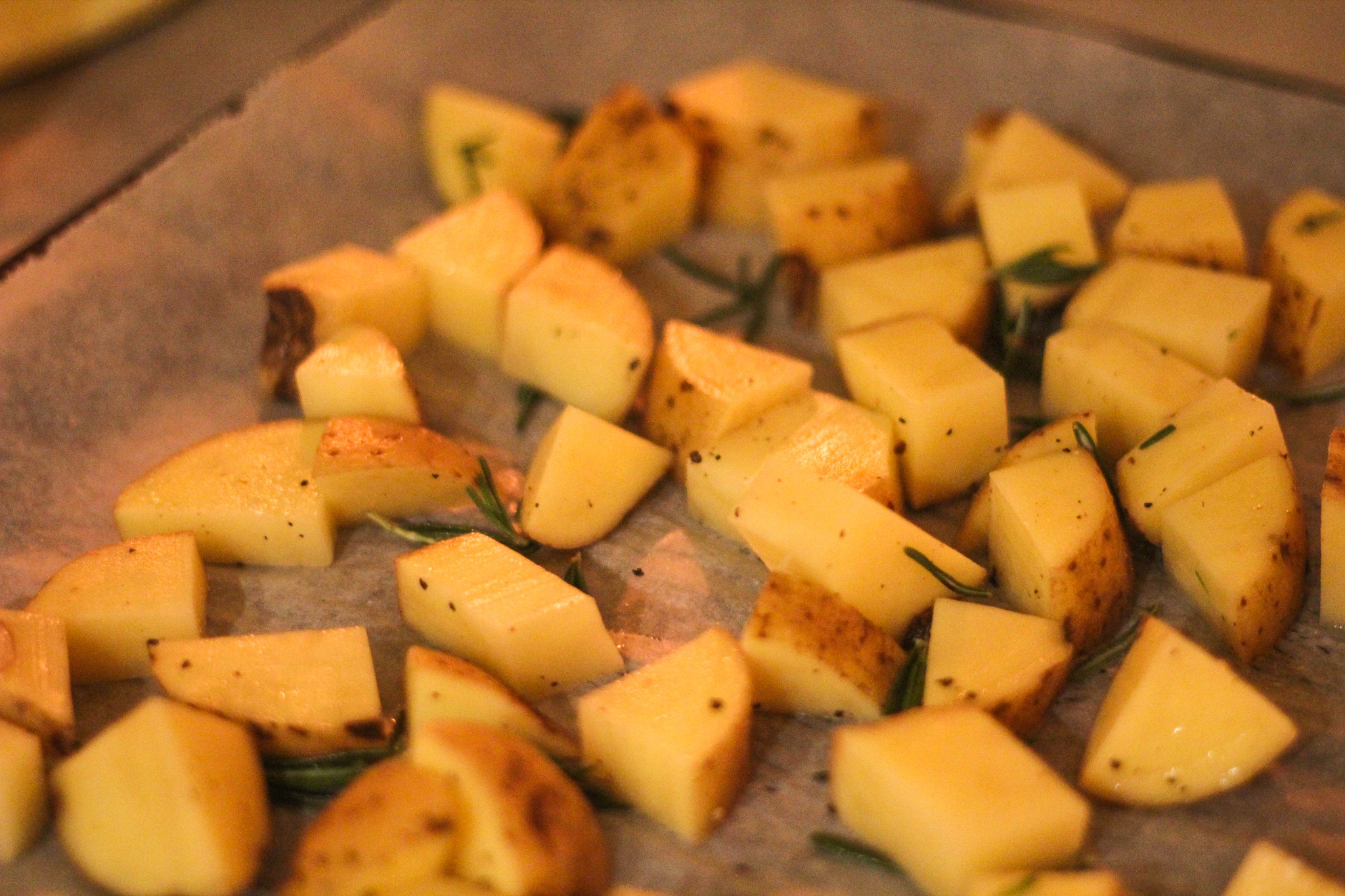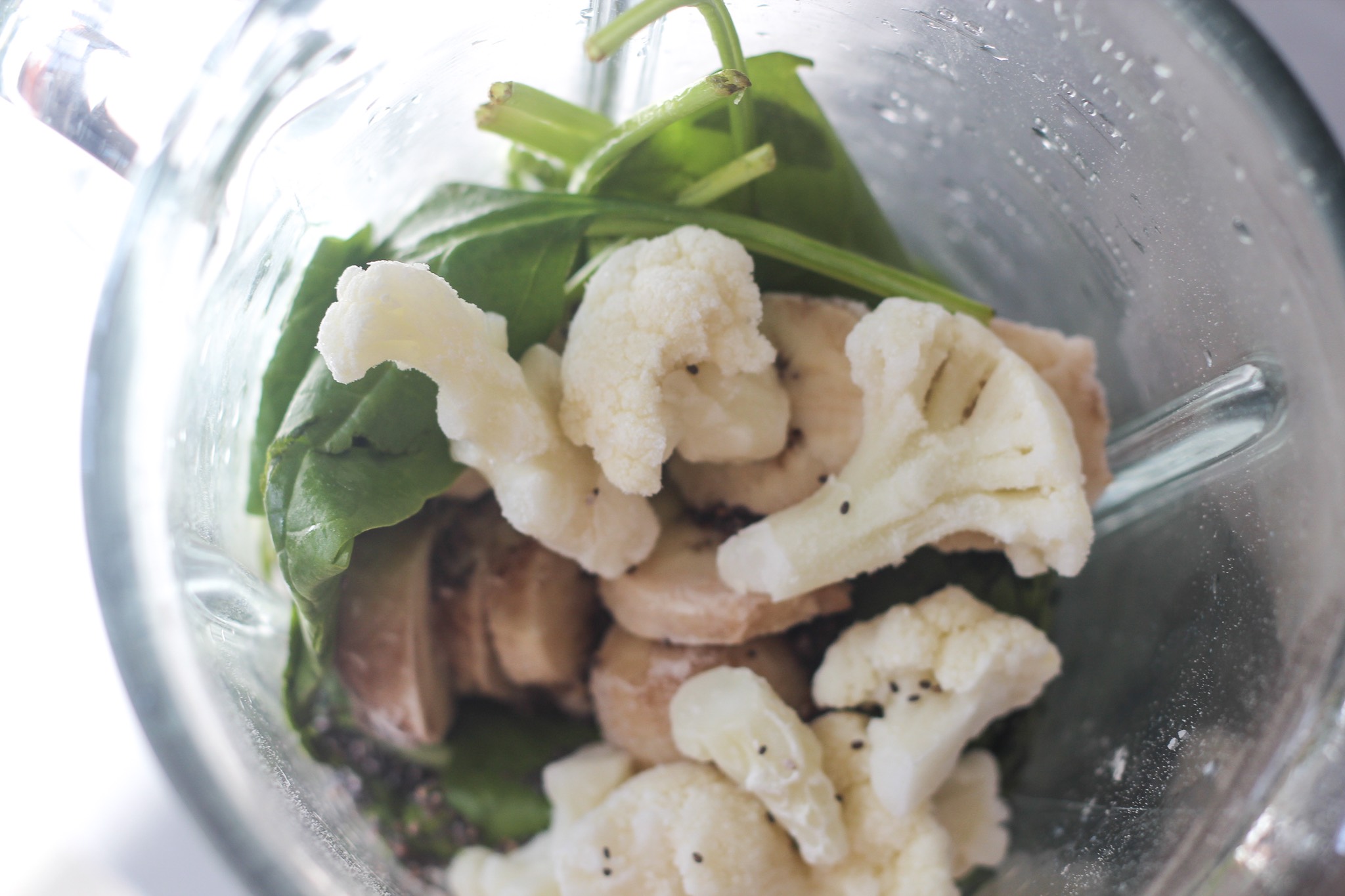 Groene smoothie met spinazie, chia zaad, banaan uit de vriezer, diepvriesbloemkool en water.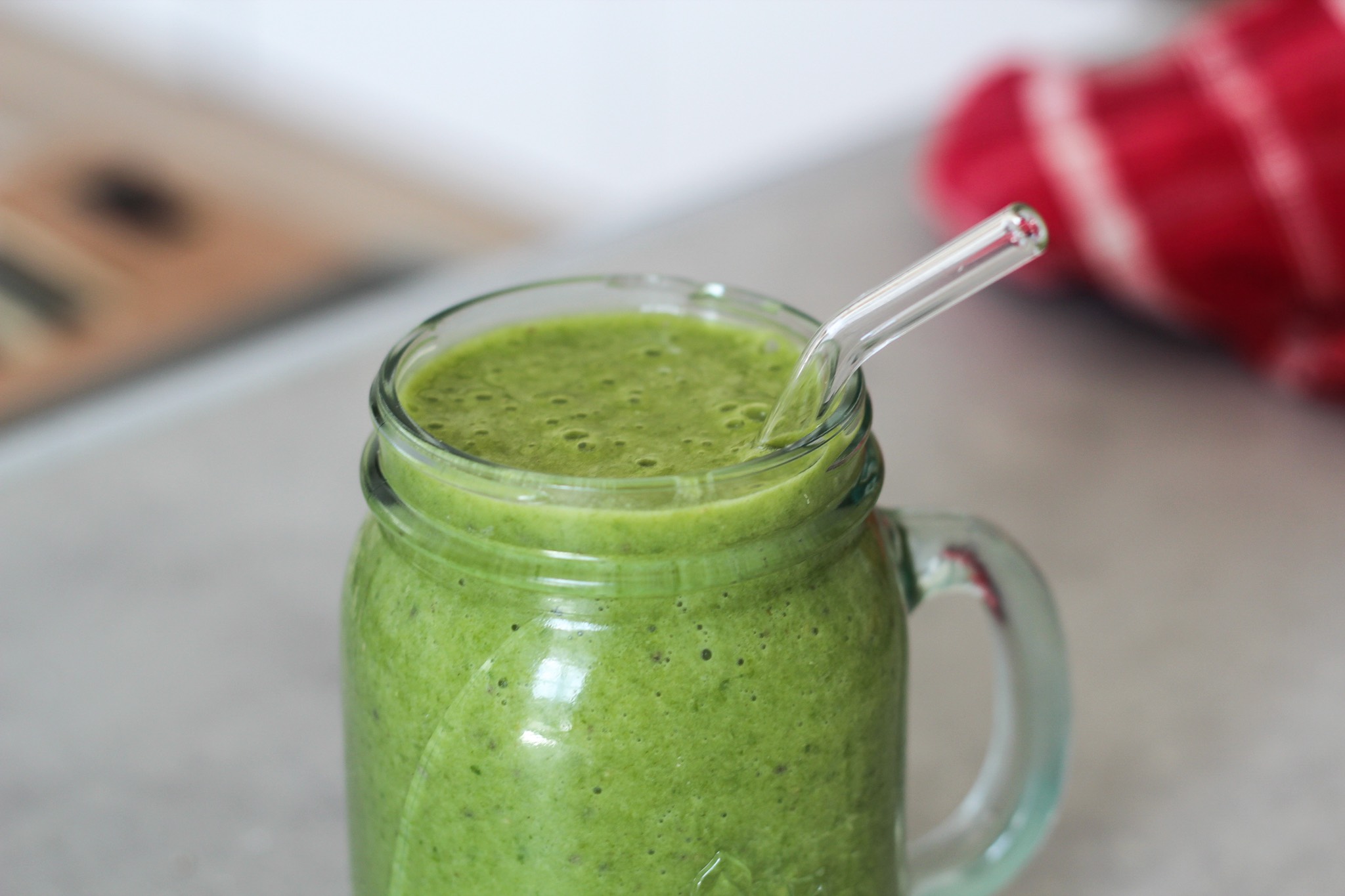 En klaar!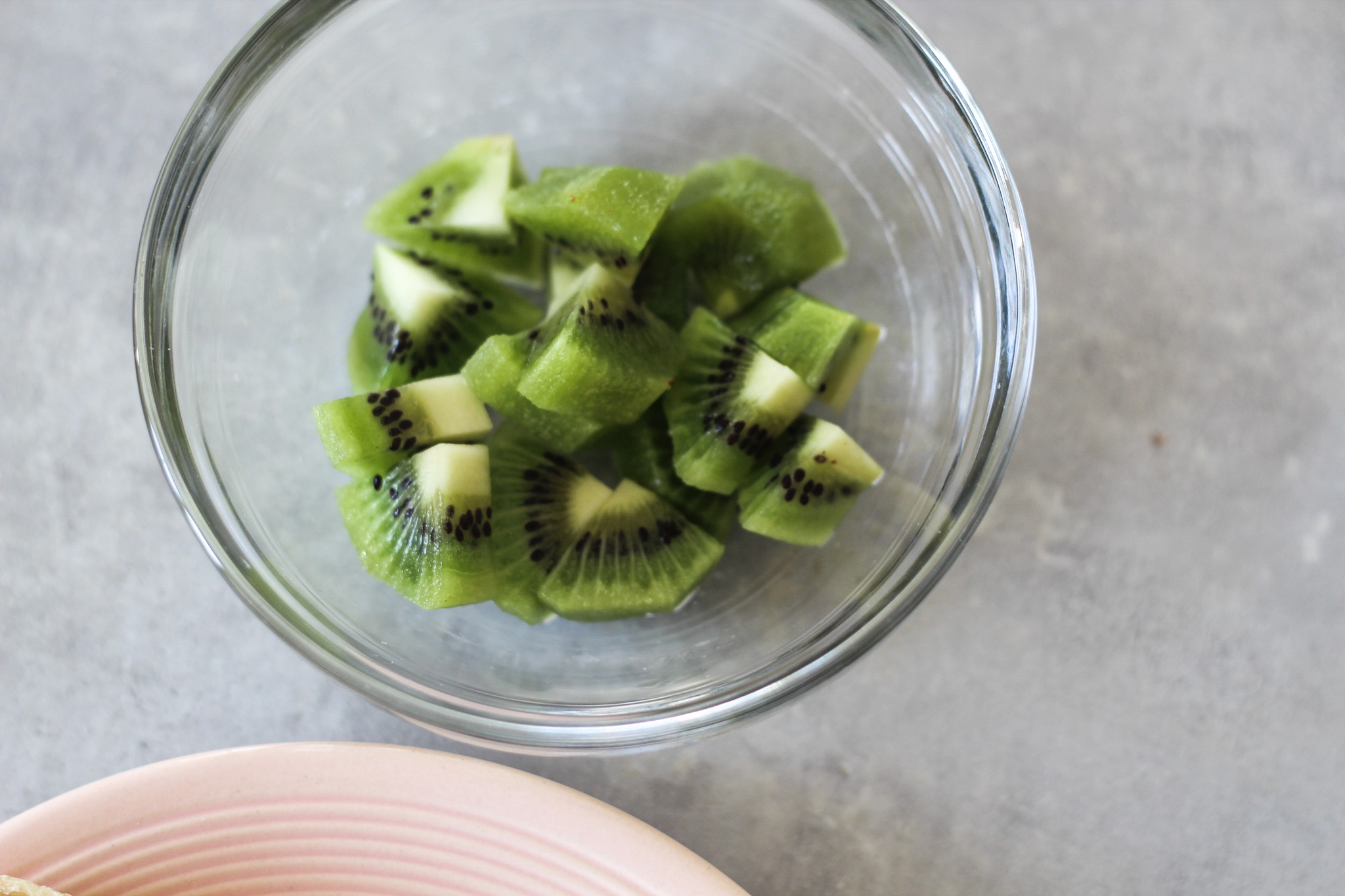 Ik heb de kiwi herontdekt, de gewone heerlijke zoet/zure kiwi! Ik denk dat het een jaar geleden is dat ik kiwi's heb gegeten en sinds ik de kiwi gold had ontdekt wilde ik niets anders meer (zo lekker zoet). Nu ga ik weer heel even terug naar de originele – heerlijk!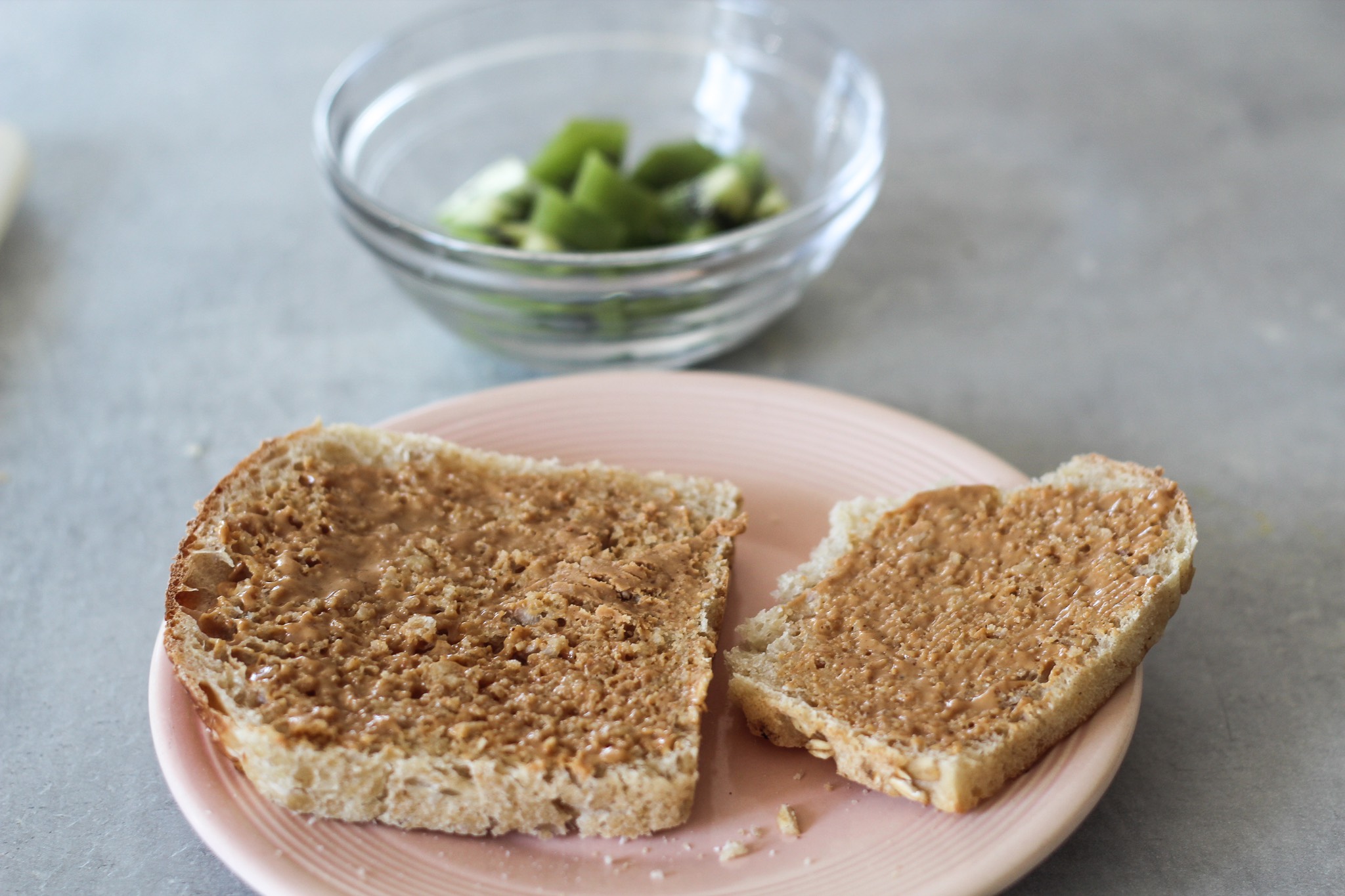 Haverbrood van SCRATCH café in halfweg met wat pindakaas.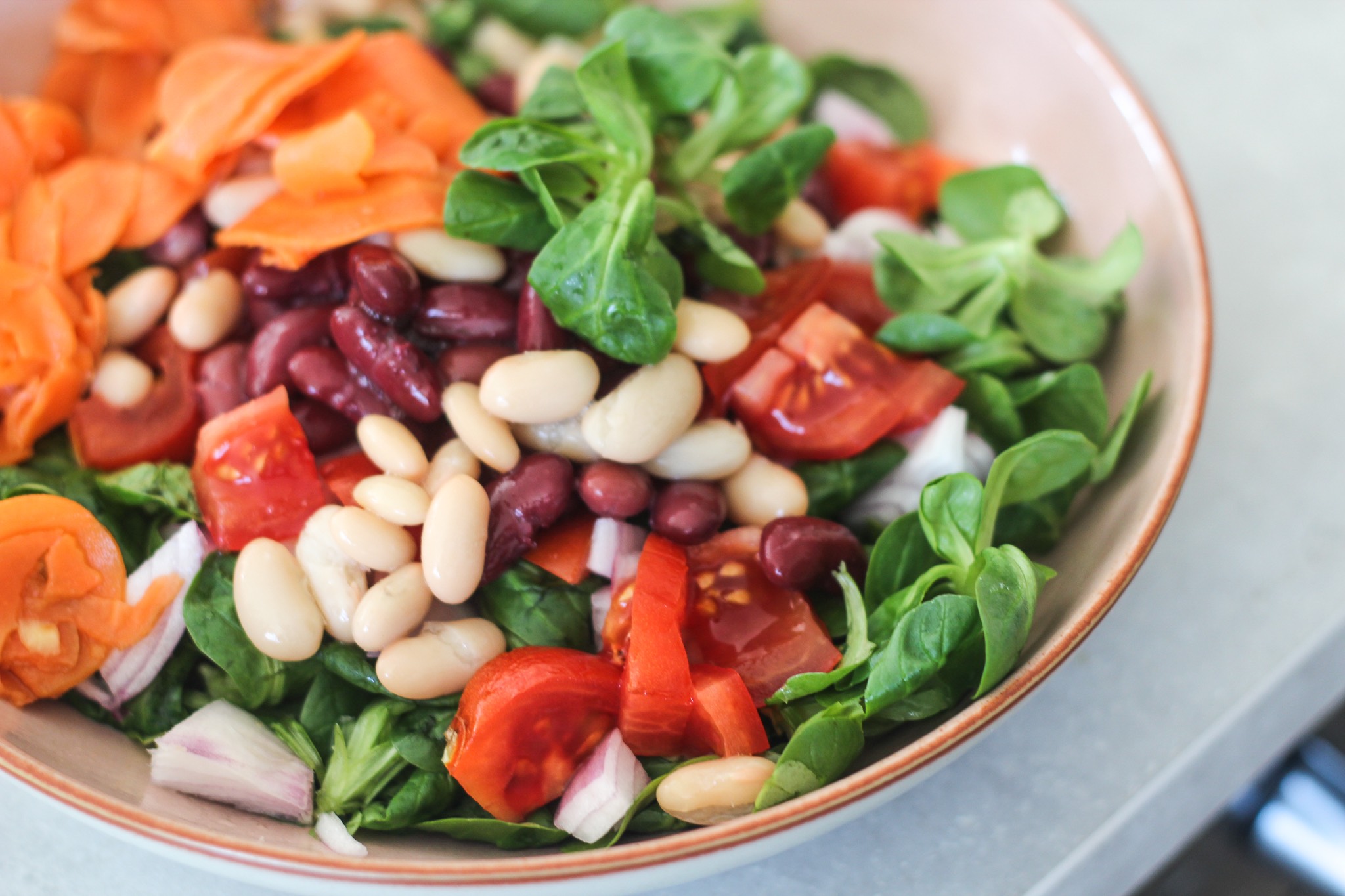 Salade van veldsla, tomaat, rauwe ui, bonen die nog over waren van de chili en gefermenteerde wortel met gember.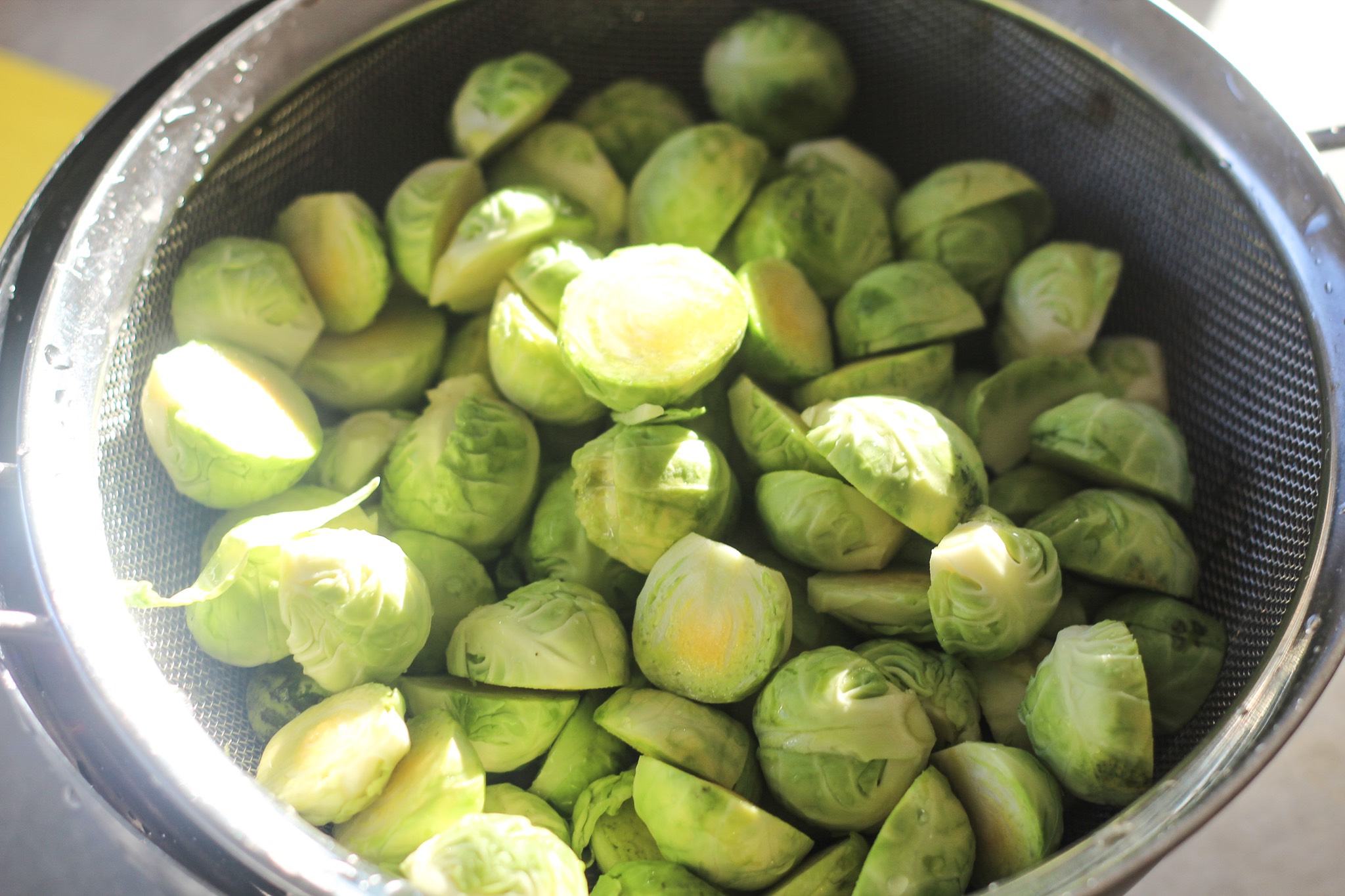 Ik nam deze keer de tijd voor mijn spruitjes! Dopjes eraf, snijden, wassen, bam!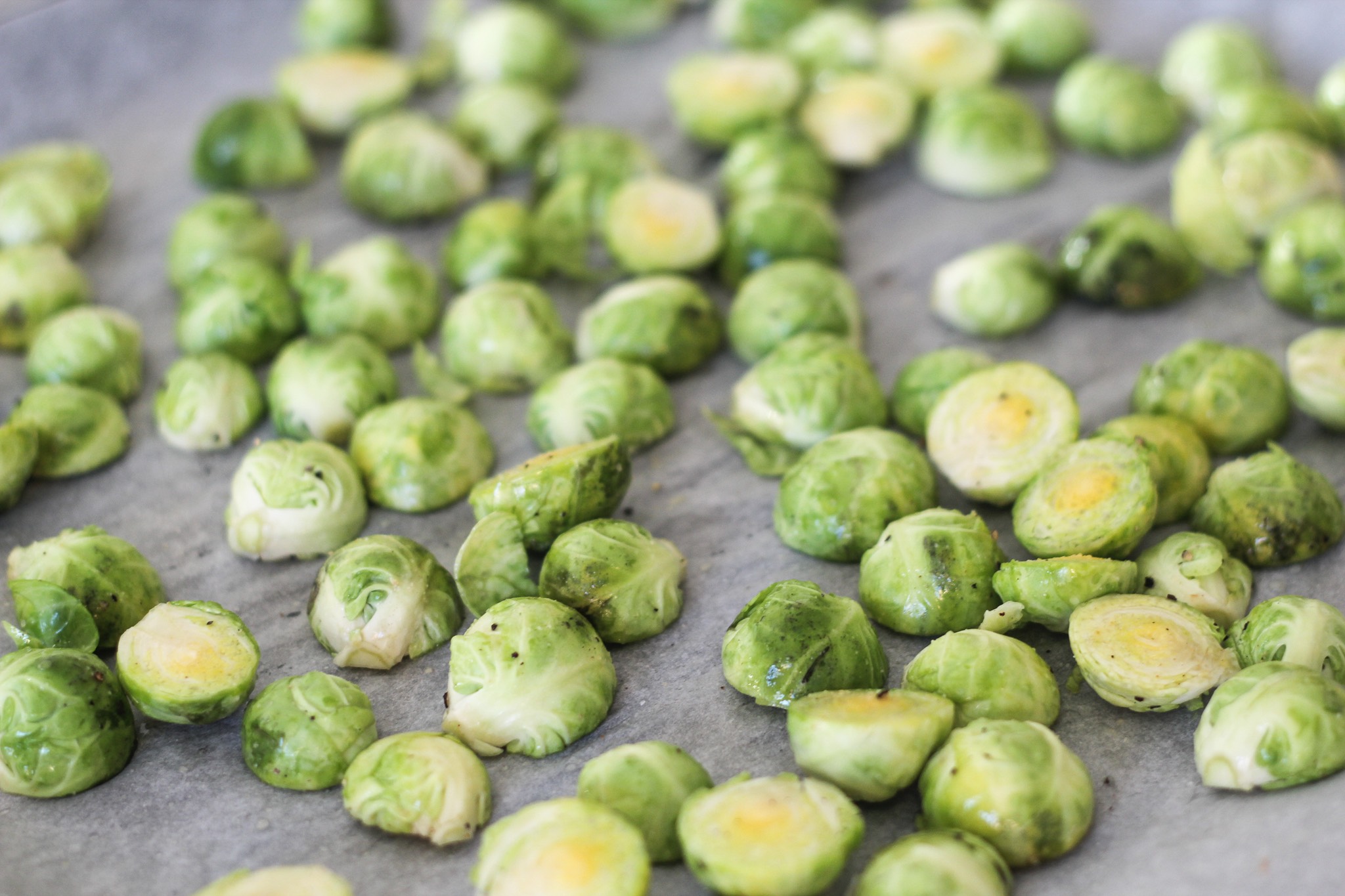 Met wat olijfolie, peper, zout en knoflookpoeder de oven in.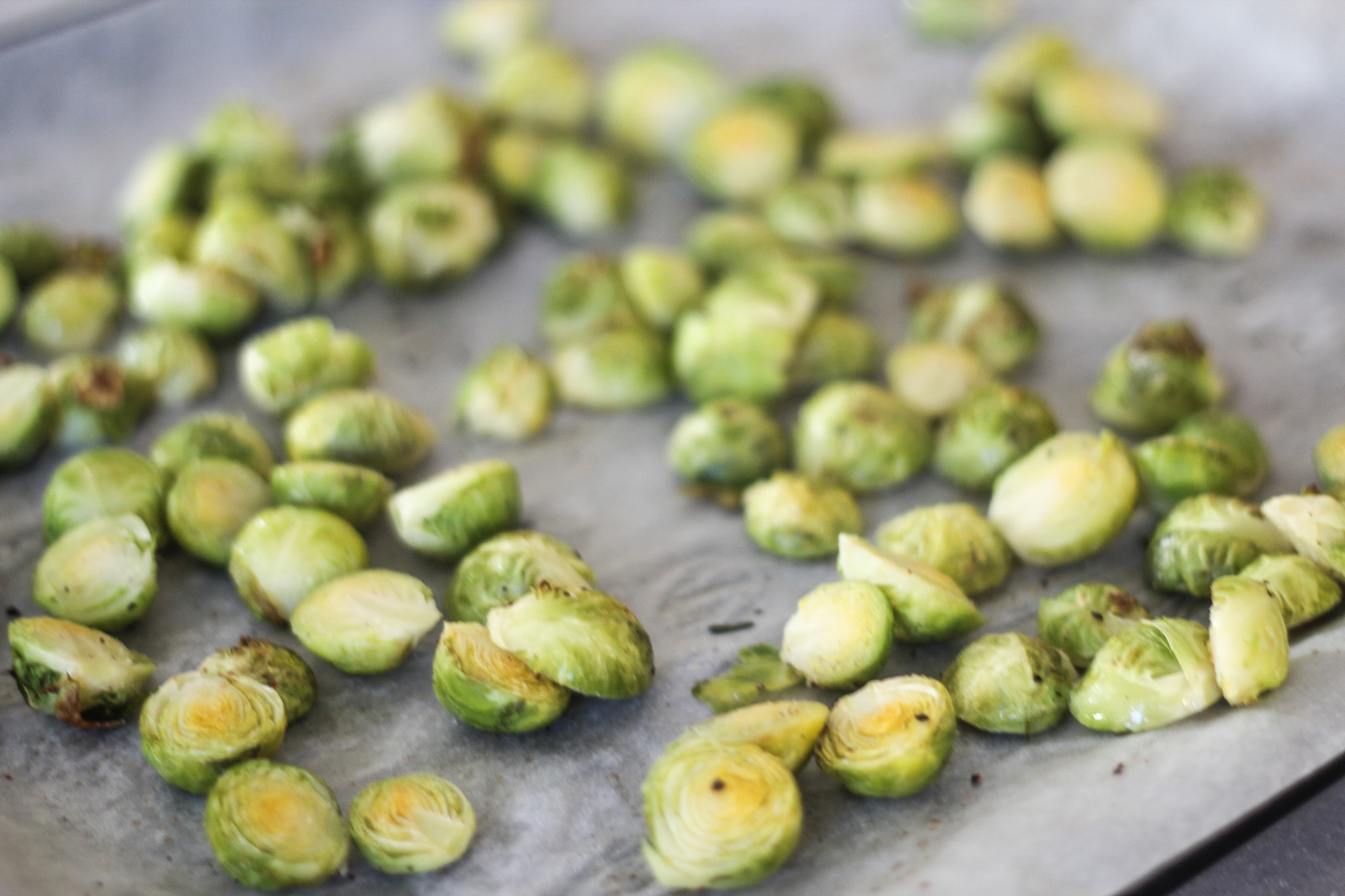 En klaar!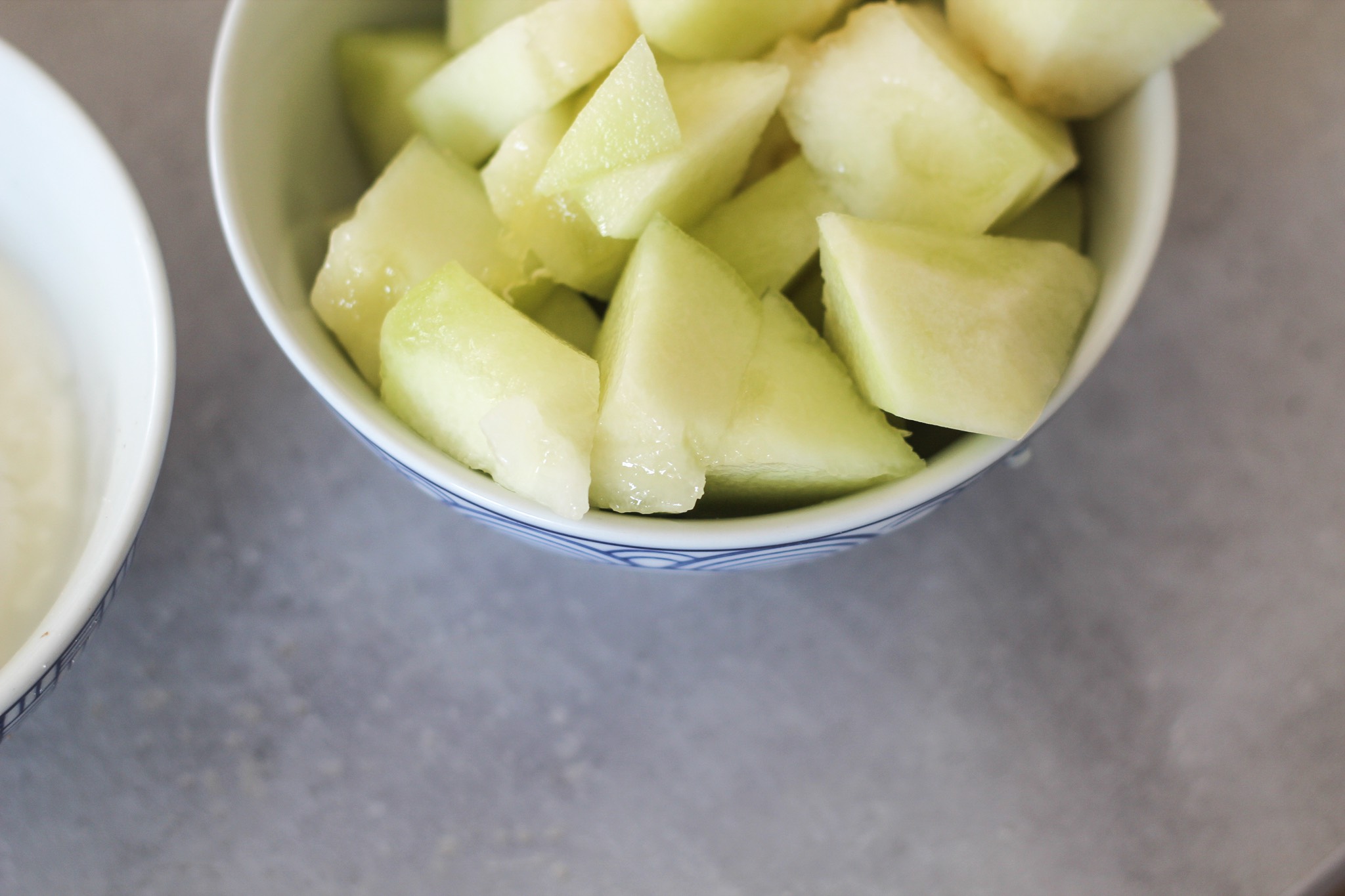 Een heerlijke sappige galia meloen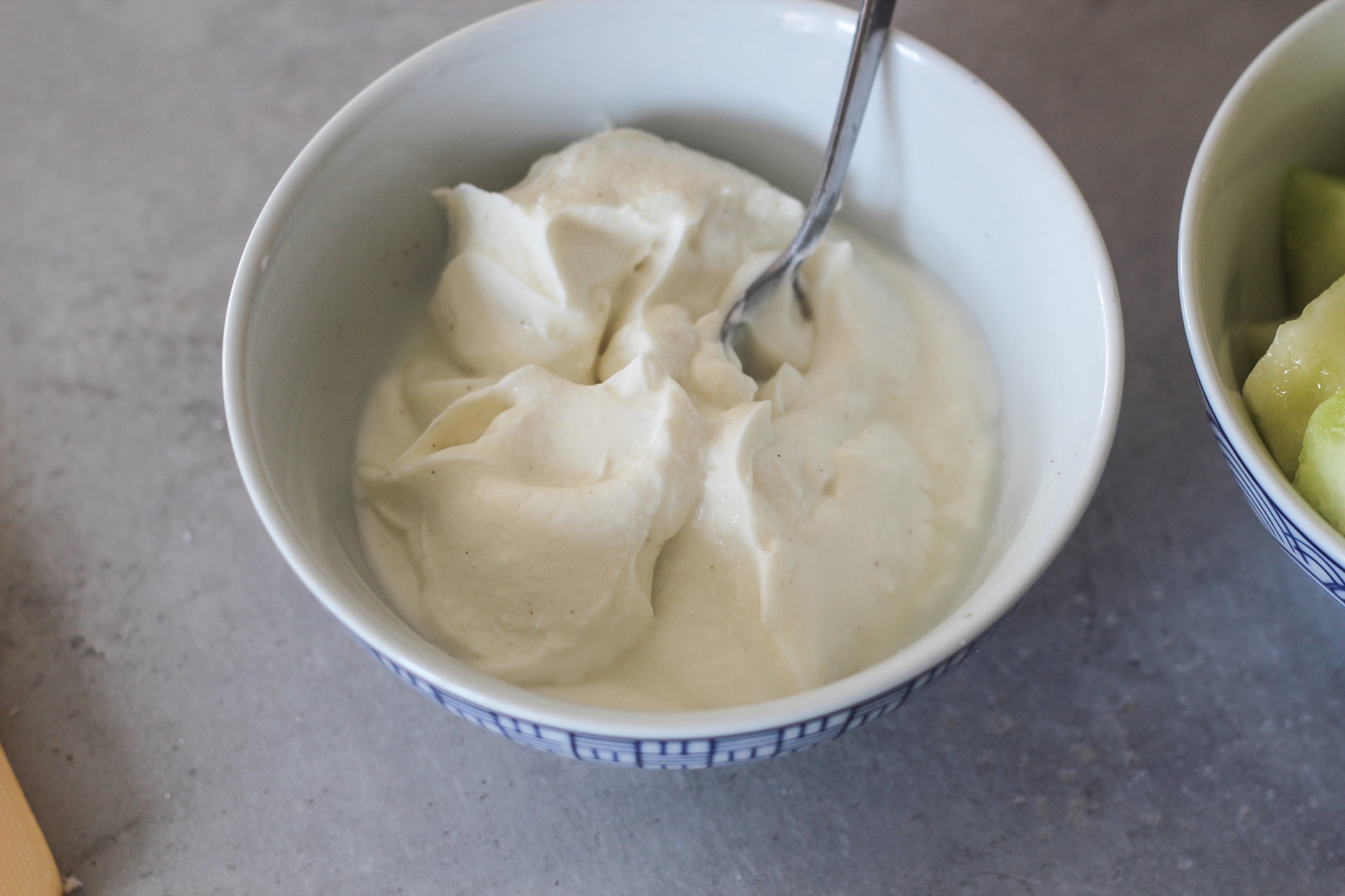 Met vanille skyr van de Lidl.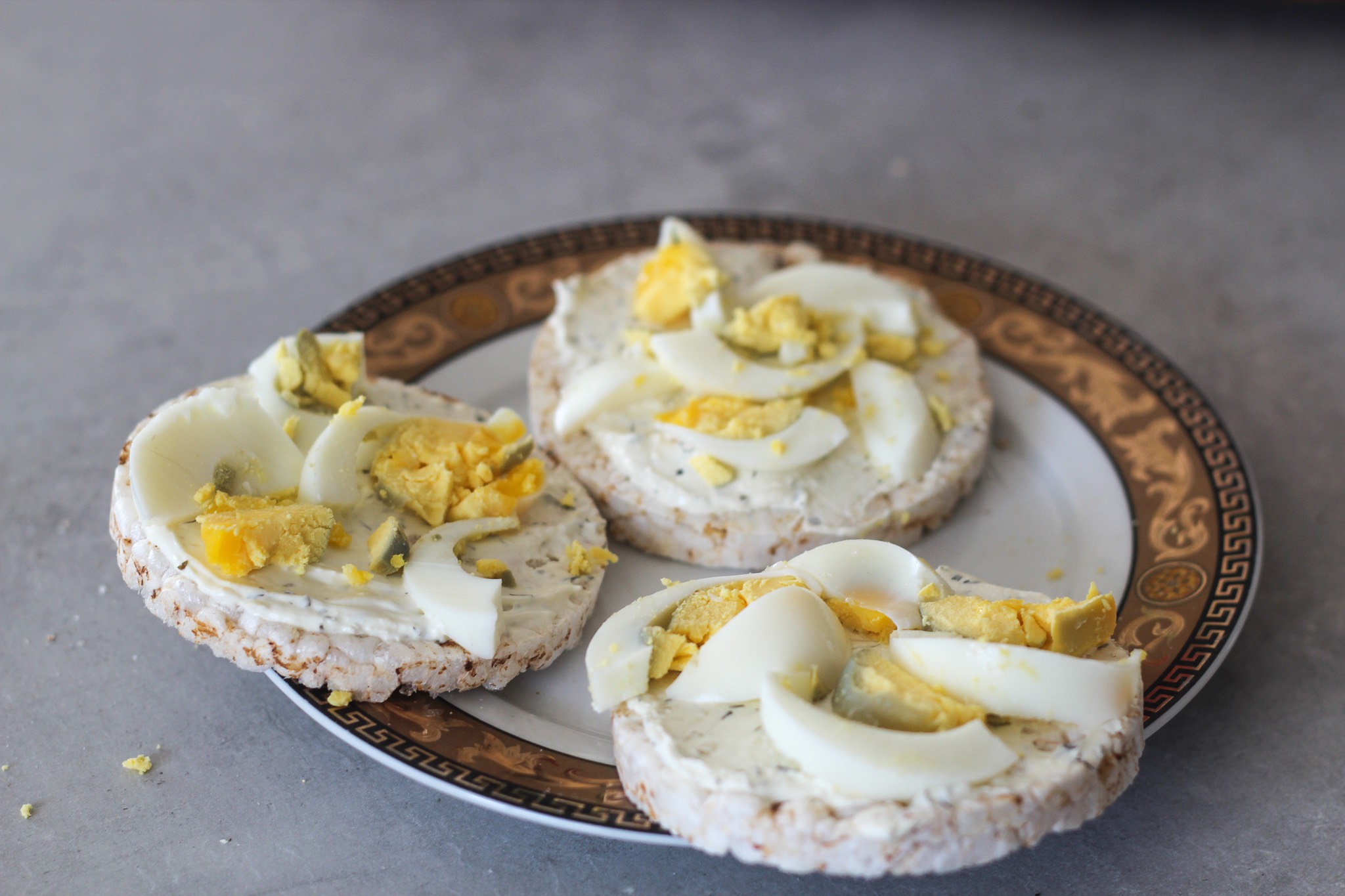 Rijstwafels met zuivelspread (gekruid van de Lidl) met twee gekookte eieren.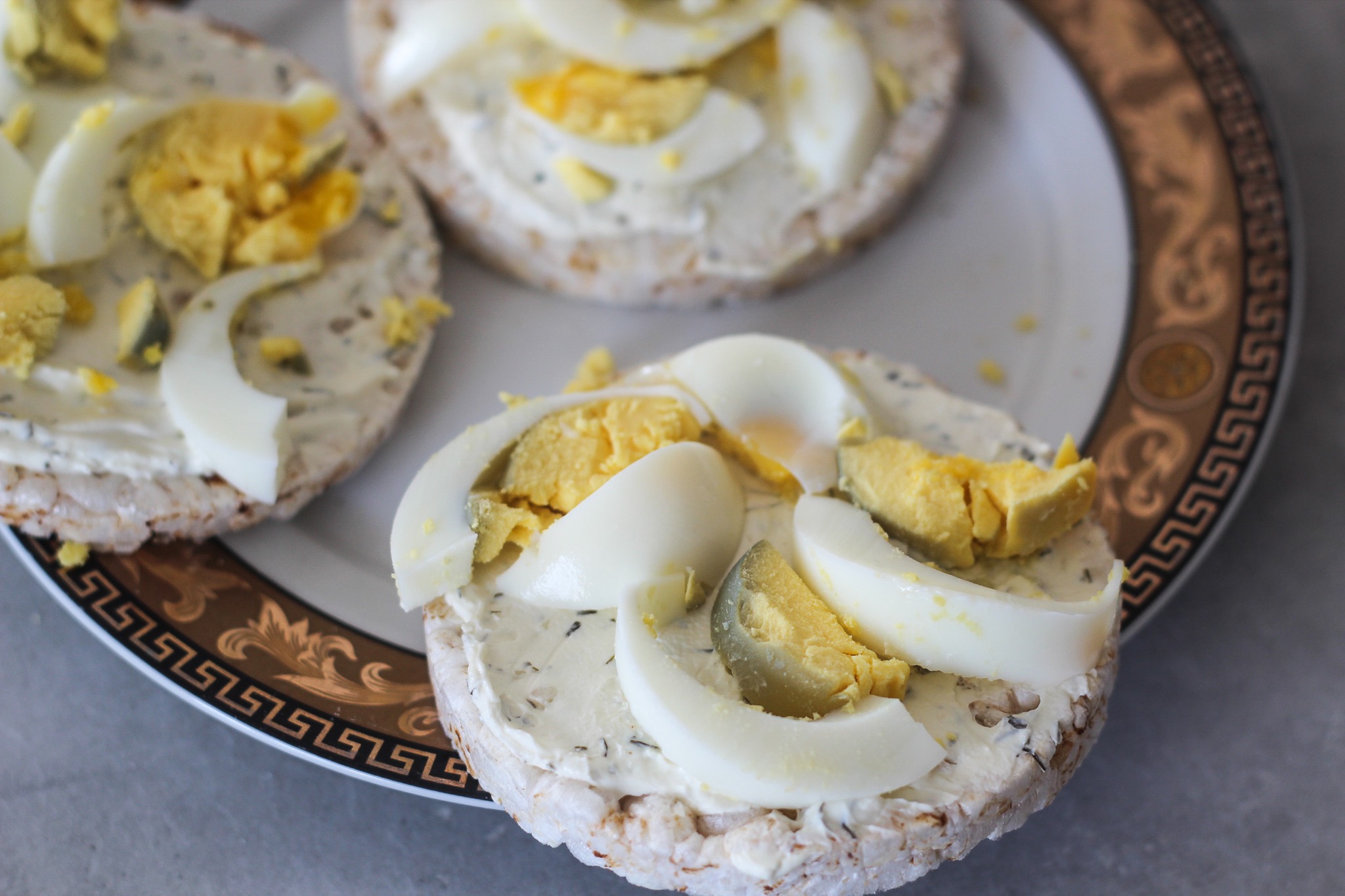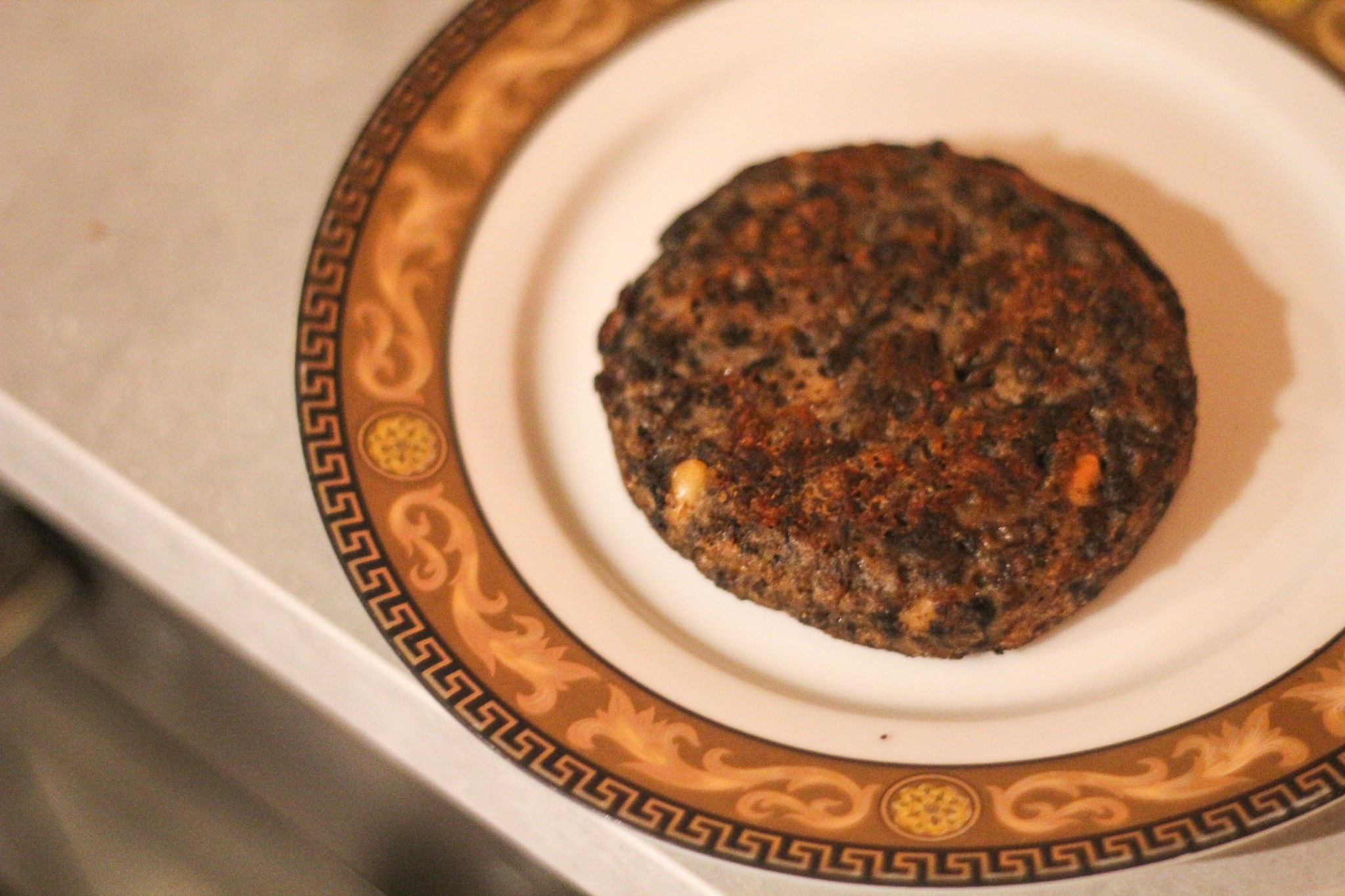 Champignon burger van de Lidl is zo hard goedgekeurd! Ik vind hem héérlijk!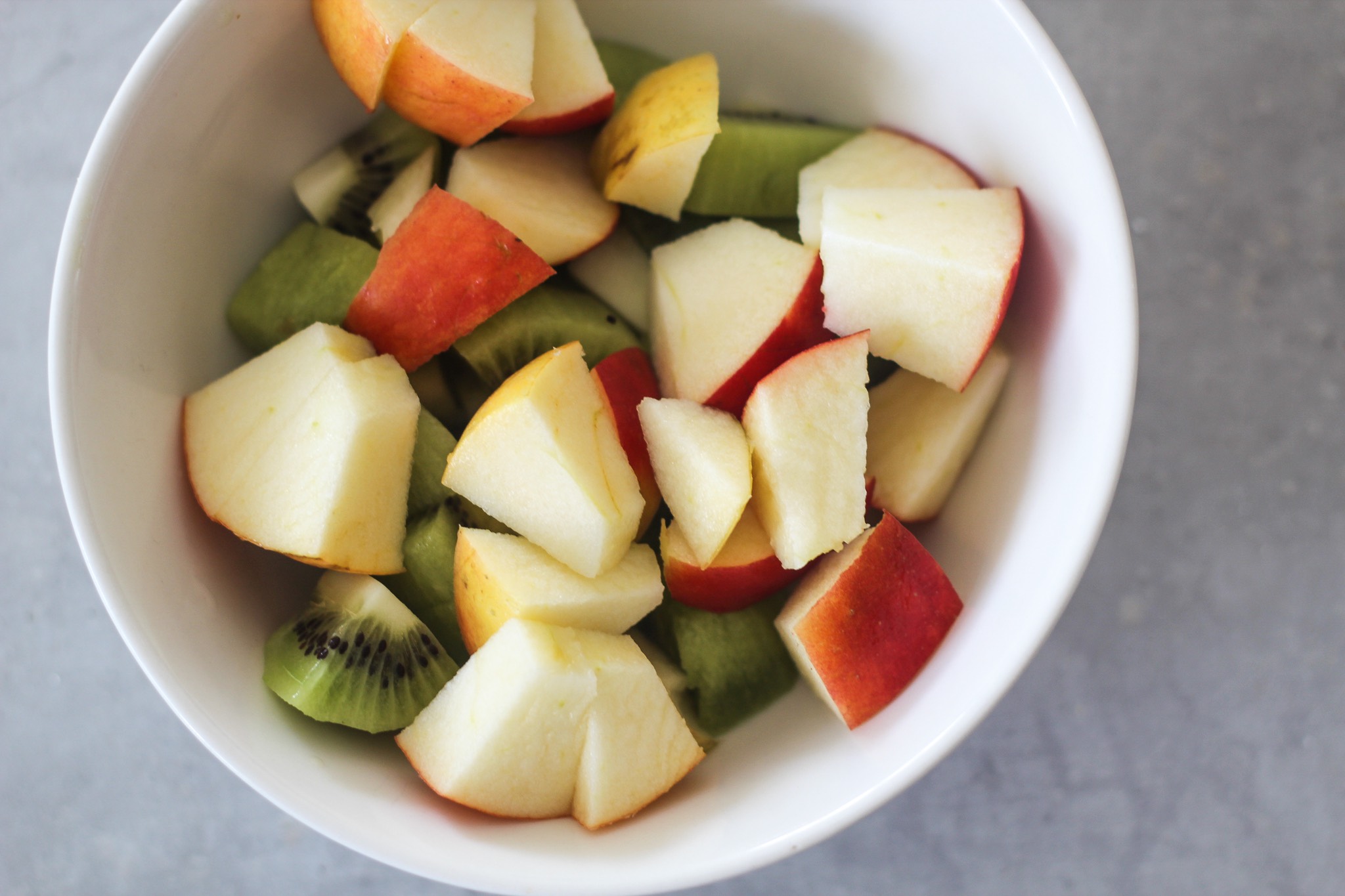 Appel en kiwi als snack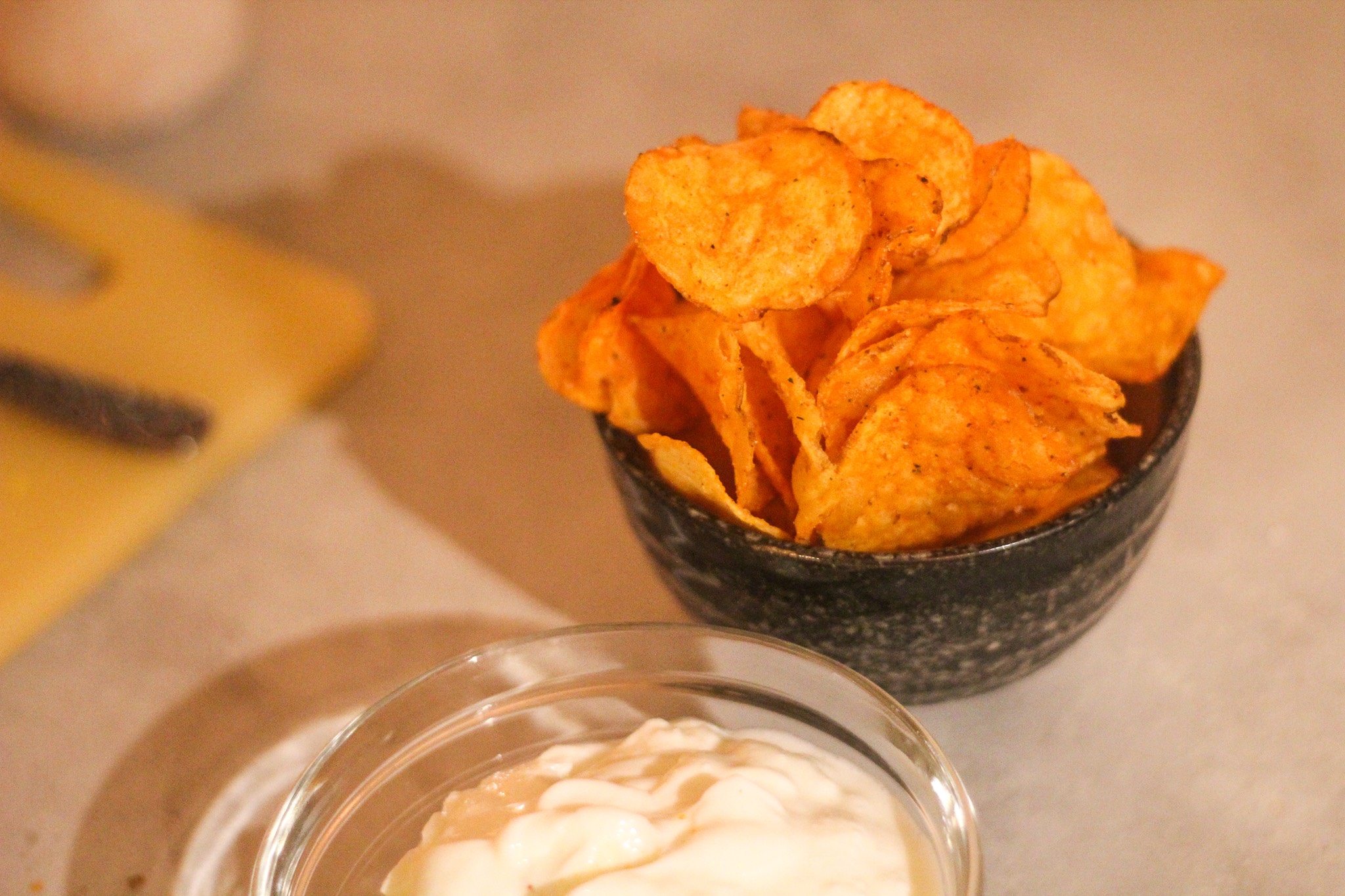 Heerlijk kettle chips in de avond met een schaaltje yoghurt of kwark om in te dippen.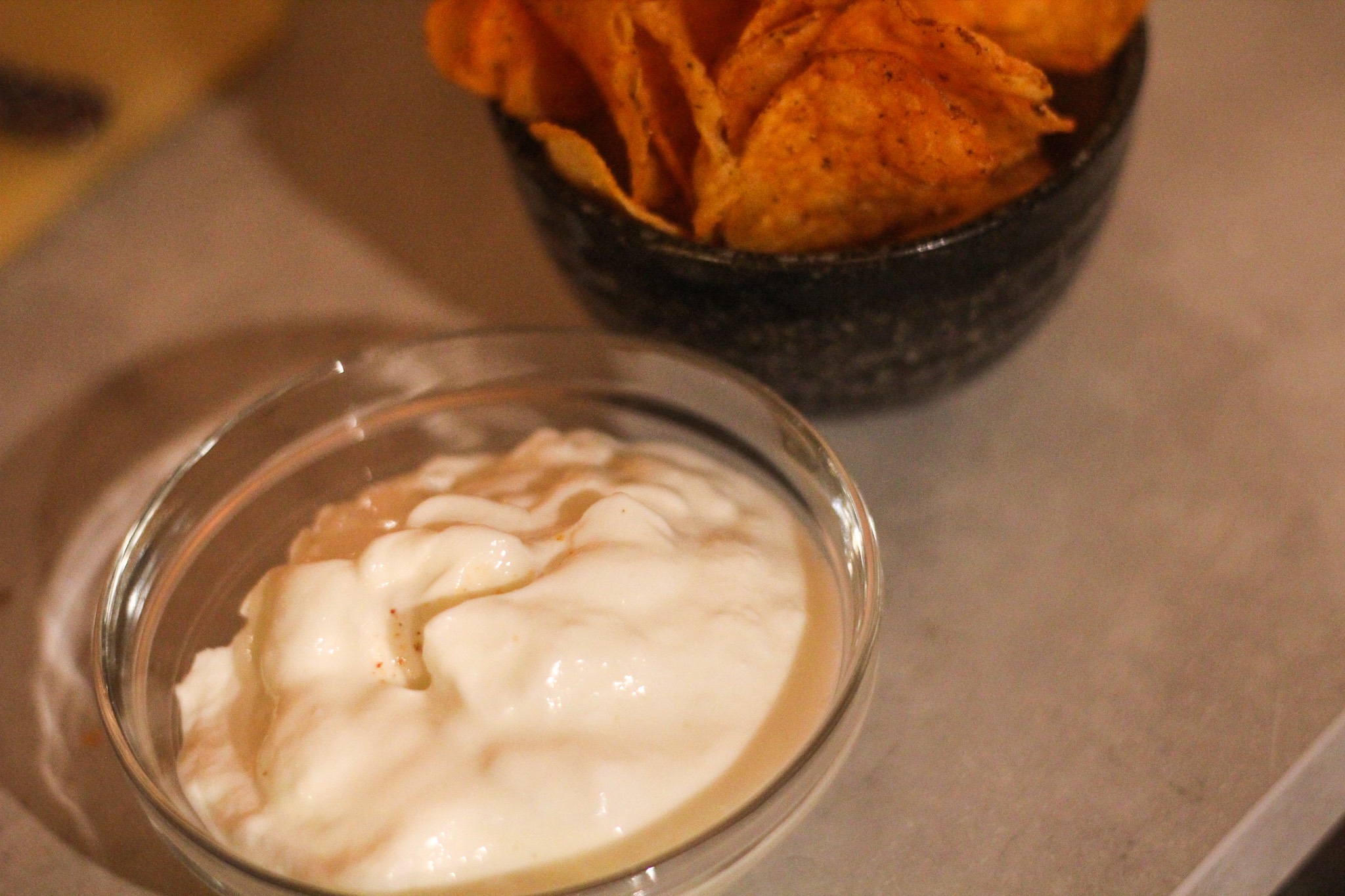 Mijn favoriete smaken zijn: sweet chili en barbecue.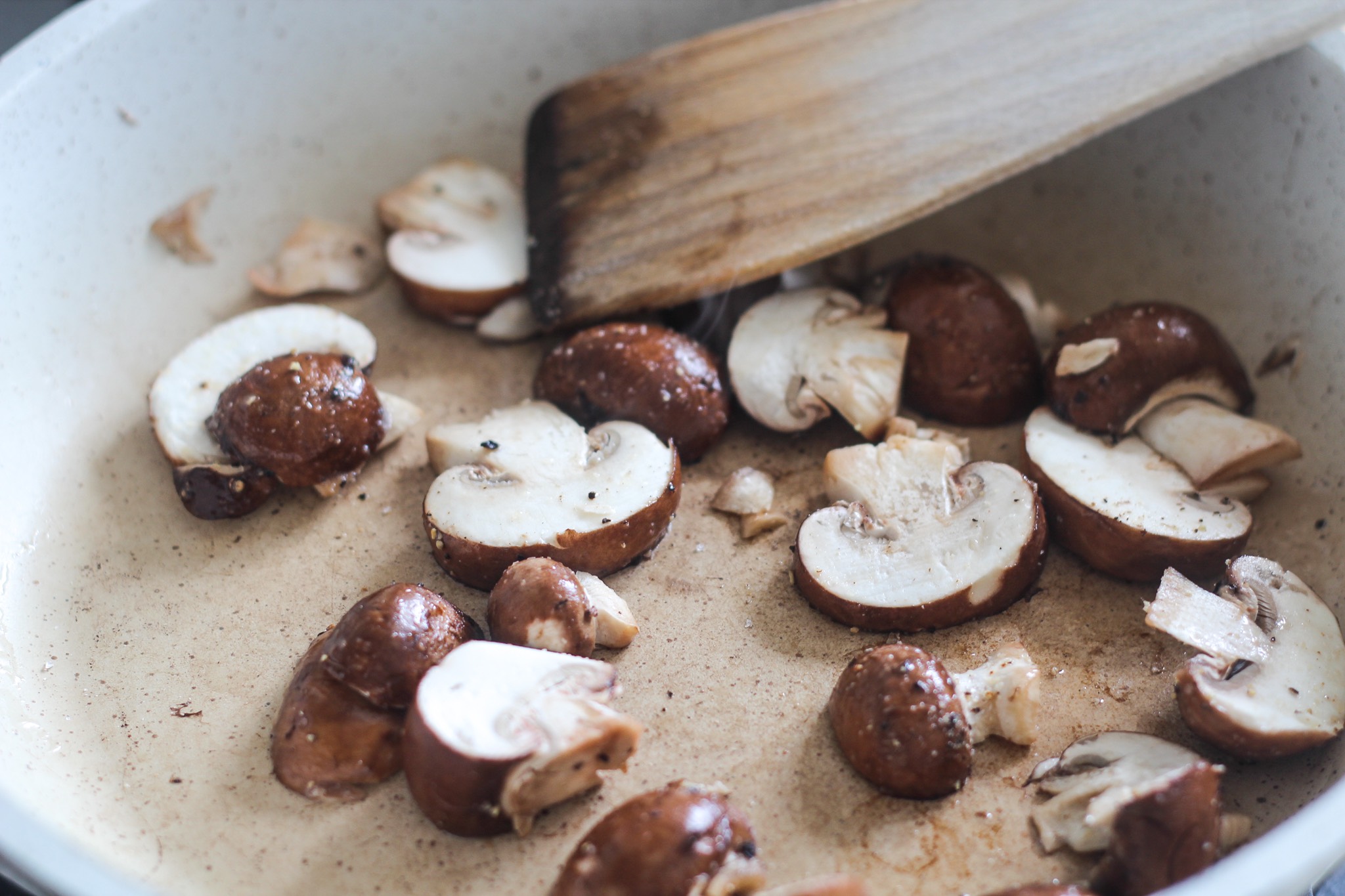 Champingons bakken in wat olijfolie met peper en zout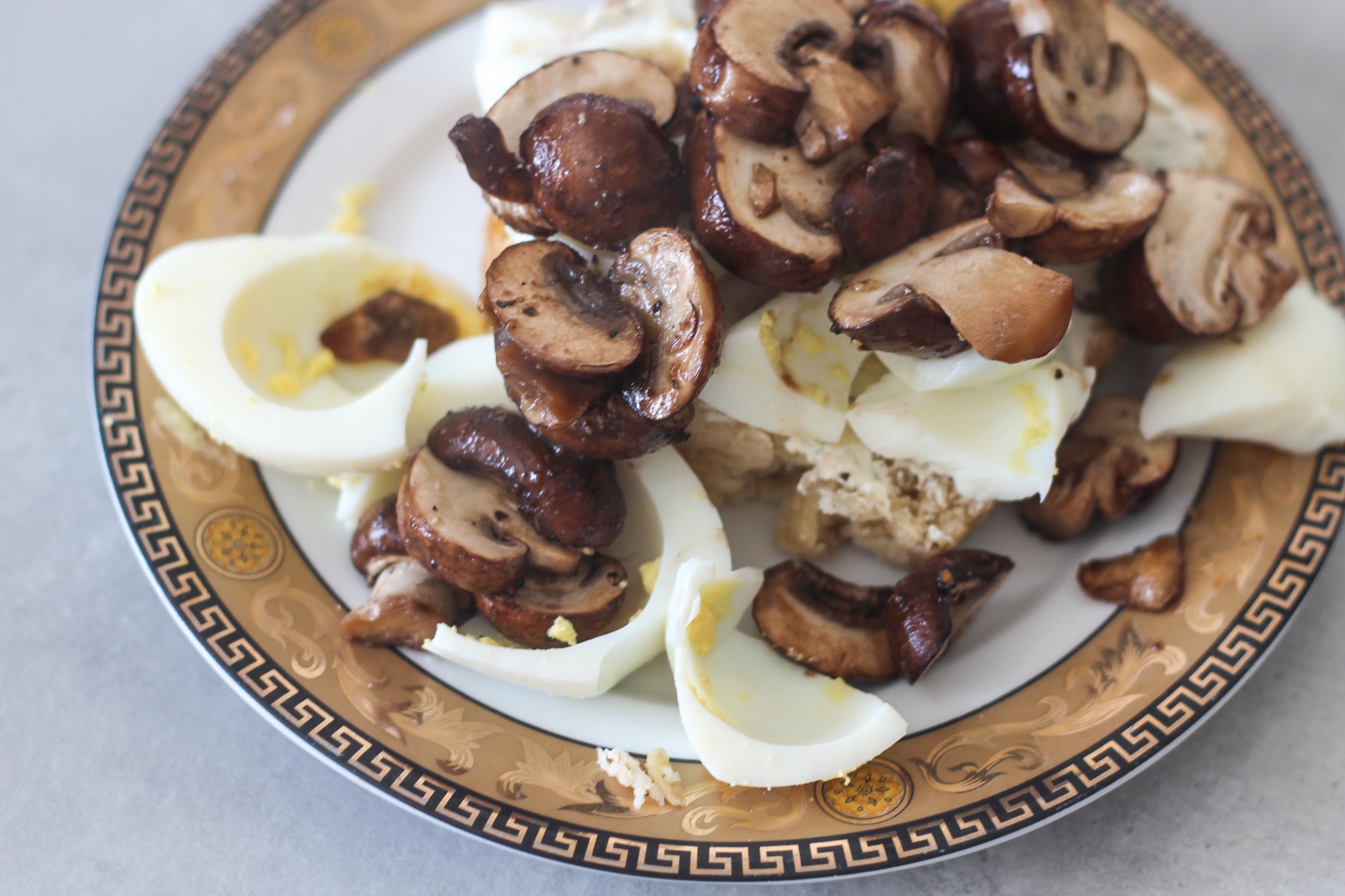 Op een broodje met zuivelspread en gekookte eiwitten.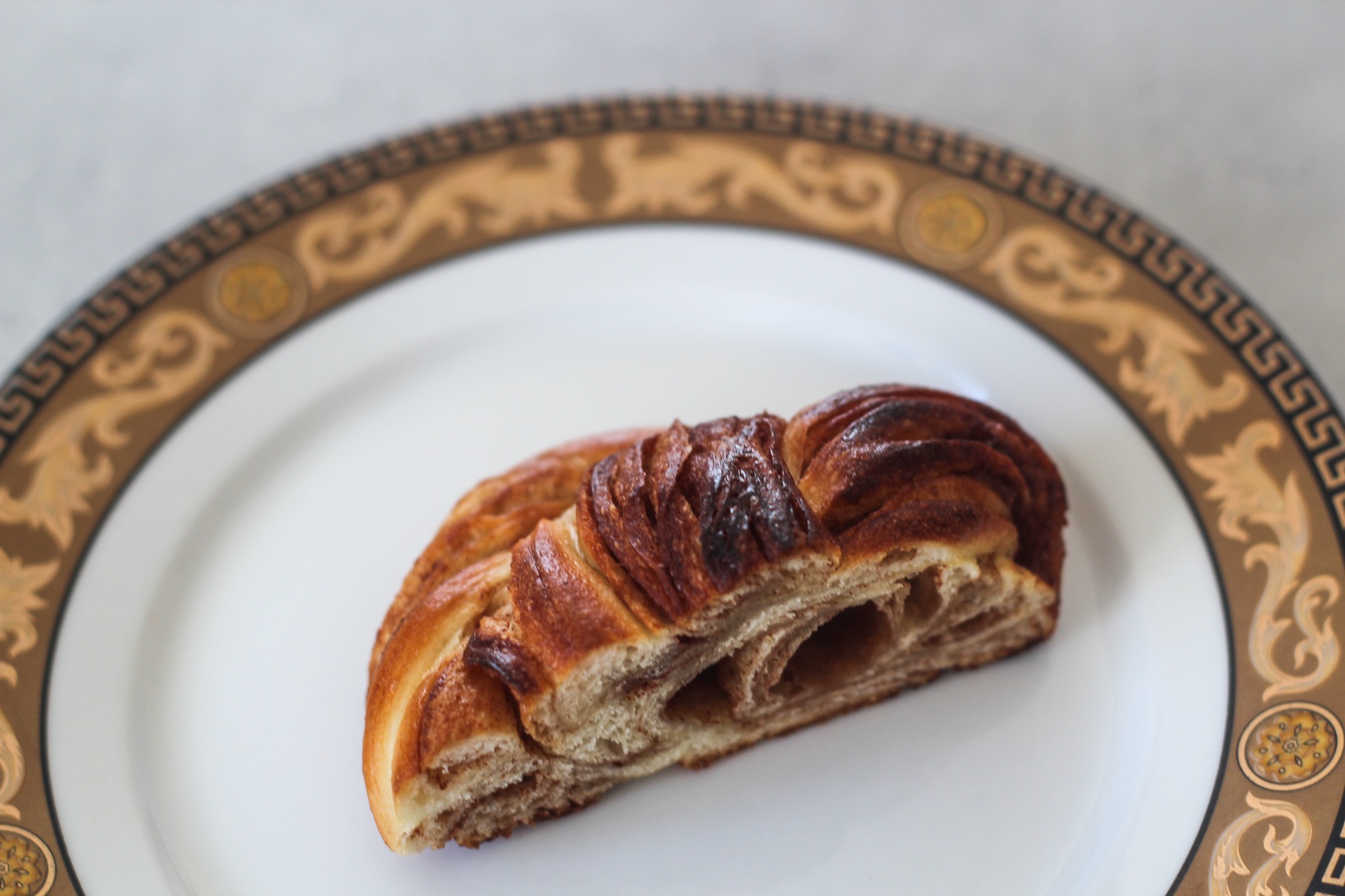 Kaneelbroodje van SCRATCH waar Boy de helft van op had gegeten, de andere helft was voor mij 😉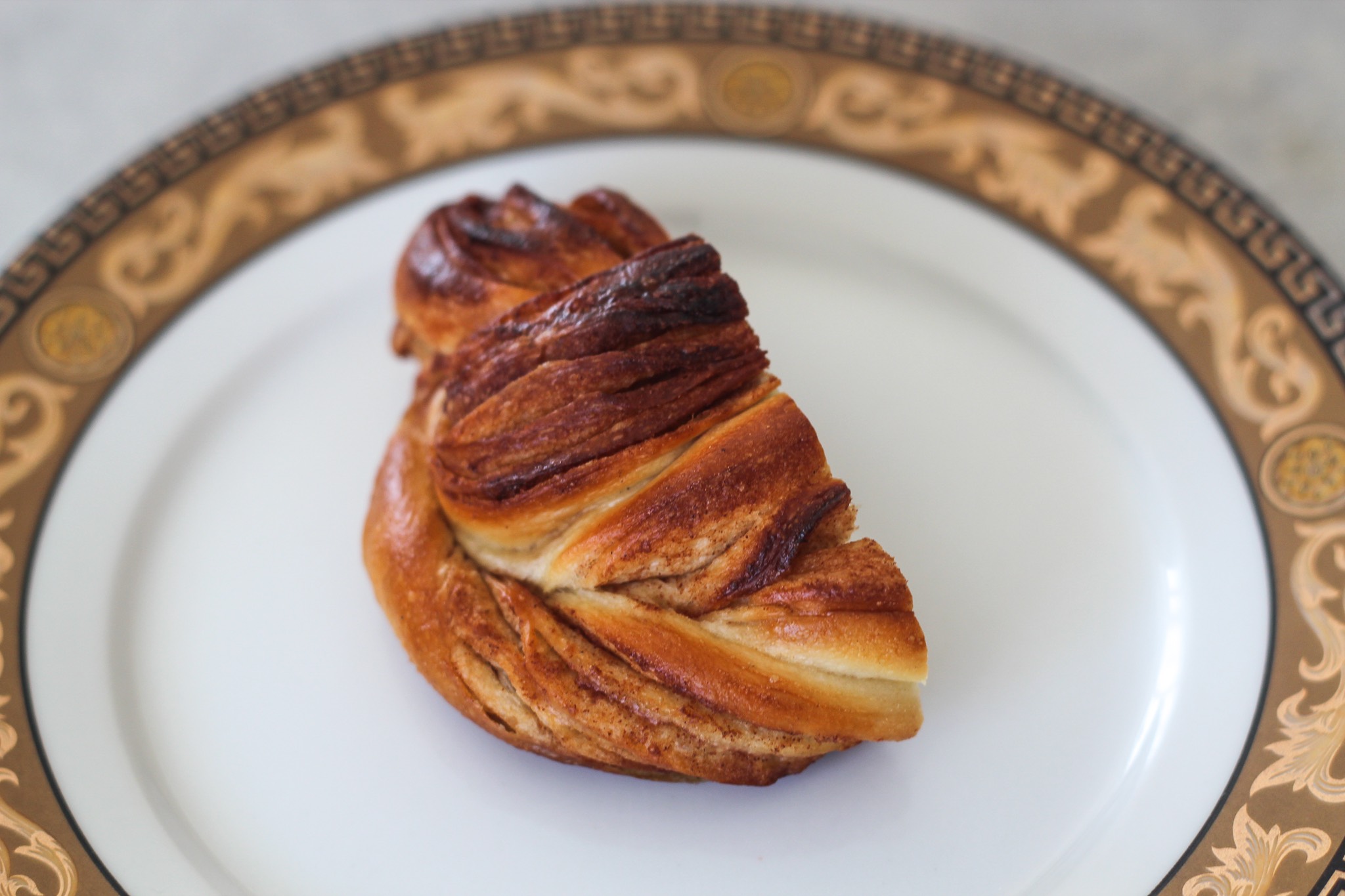 We zijn hier verslaafd aan!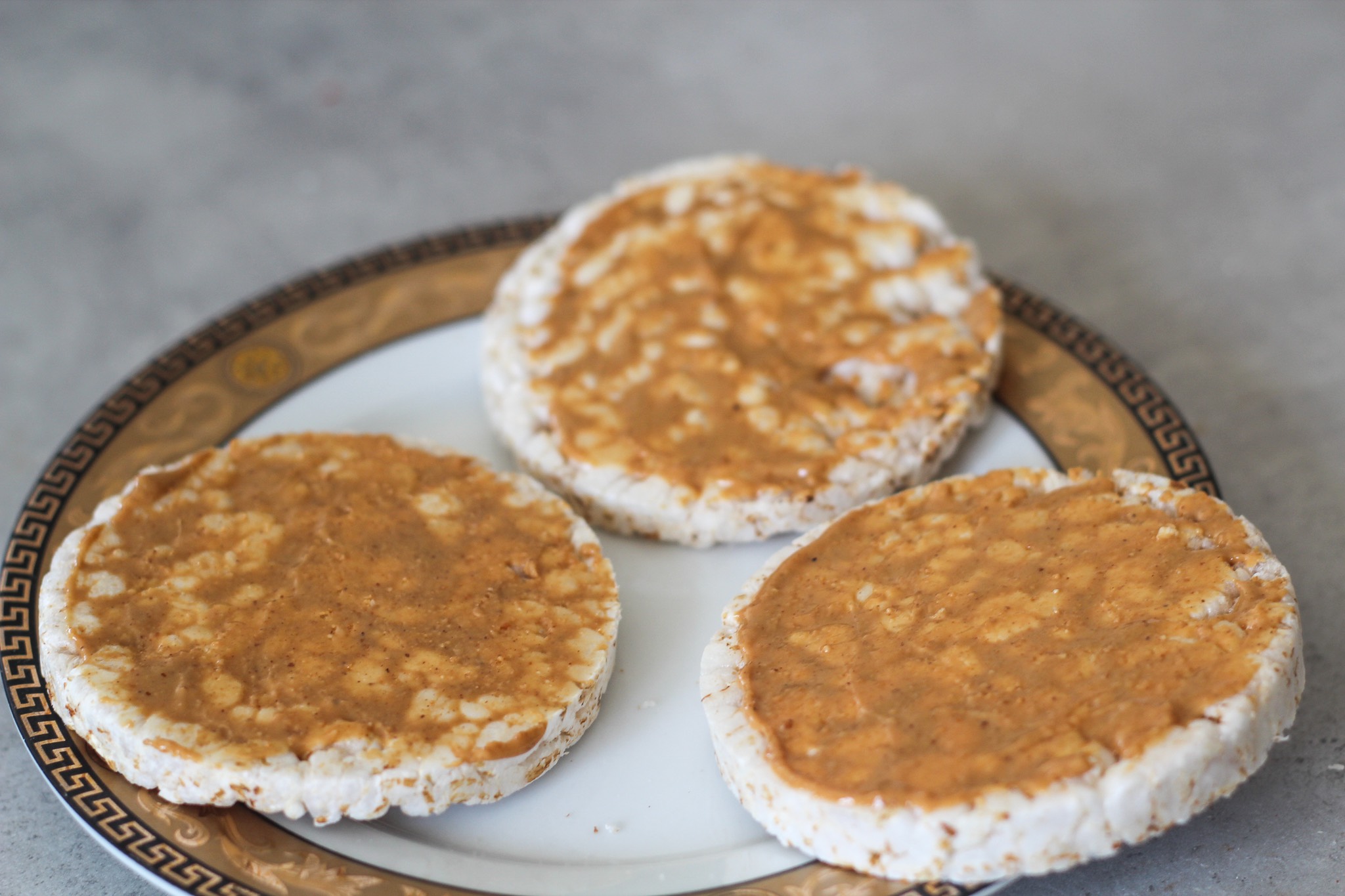 Goude oude: rijstwafels met pindakaas.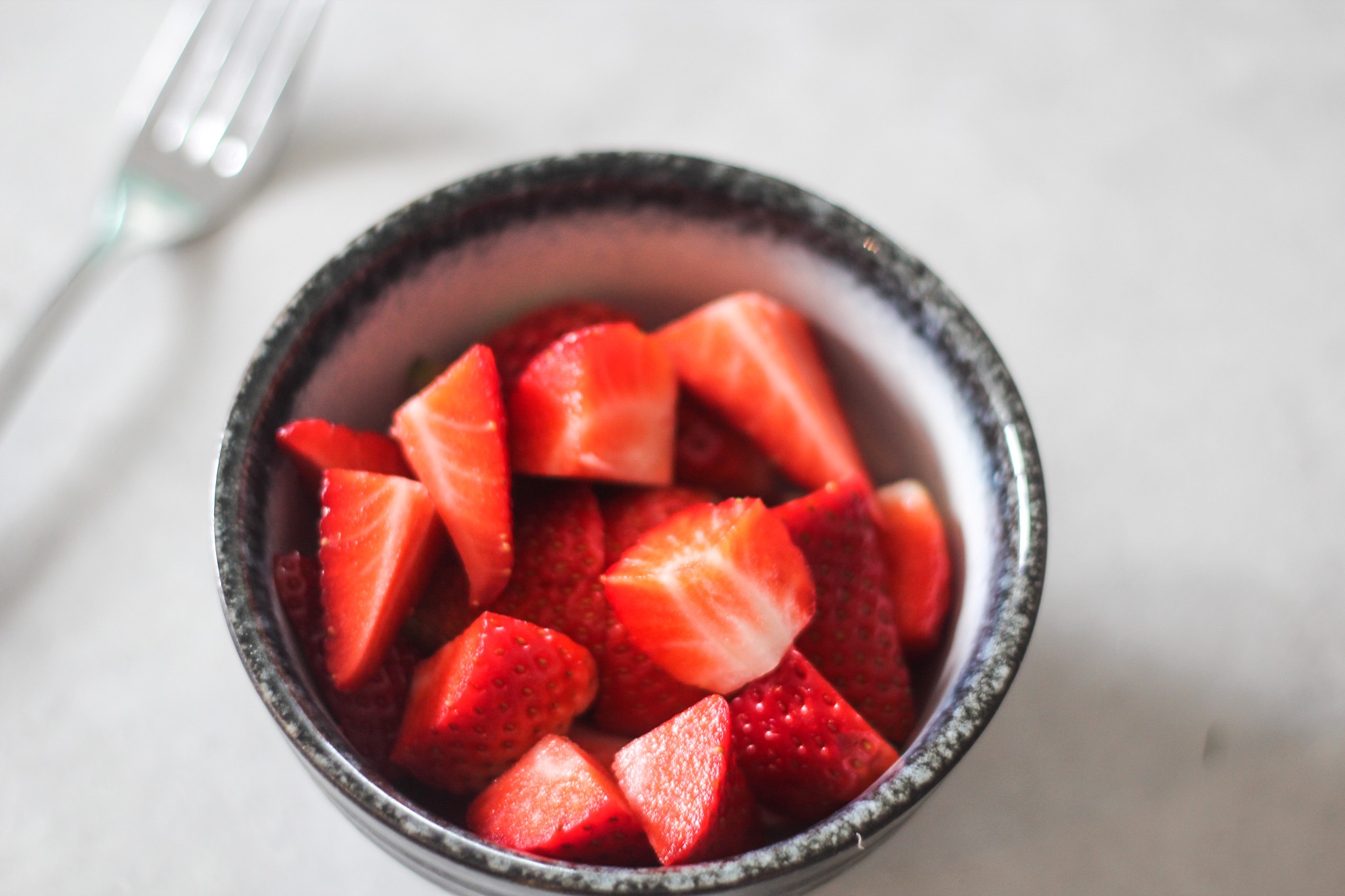 Aardbeien zijn ZO heerlijk op dit moment! Kijk nou wat een kleur ook, wow!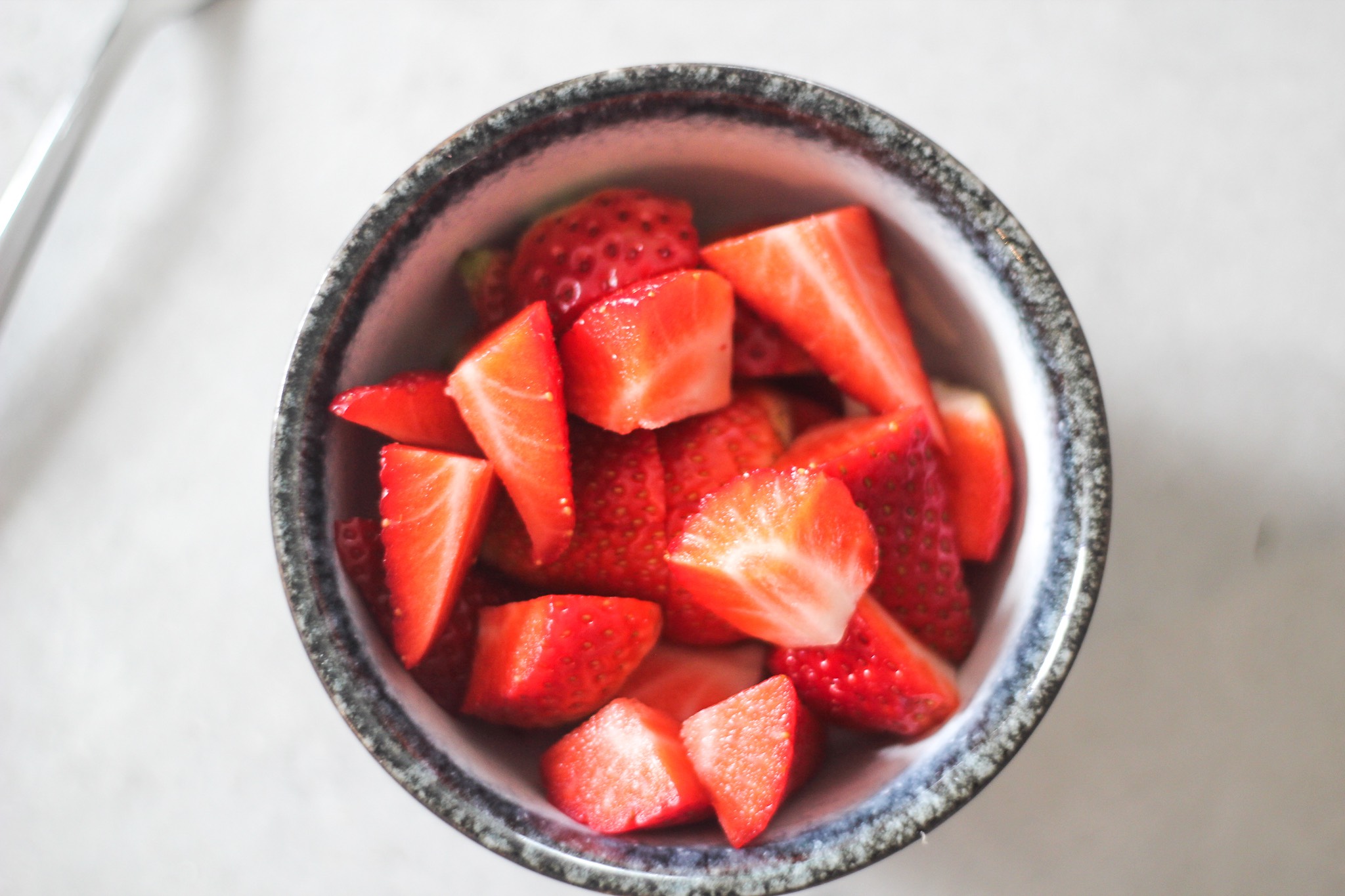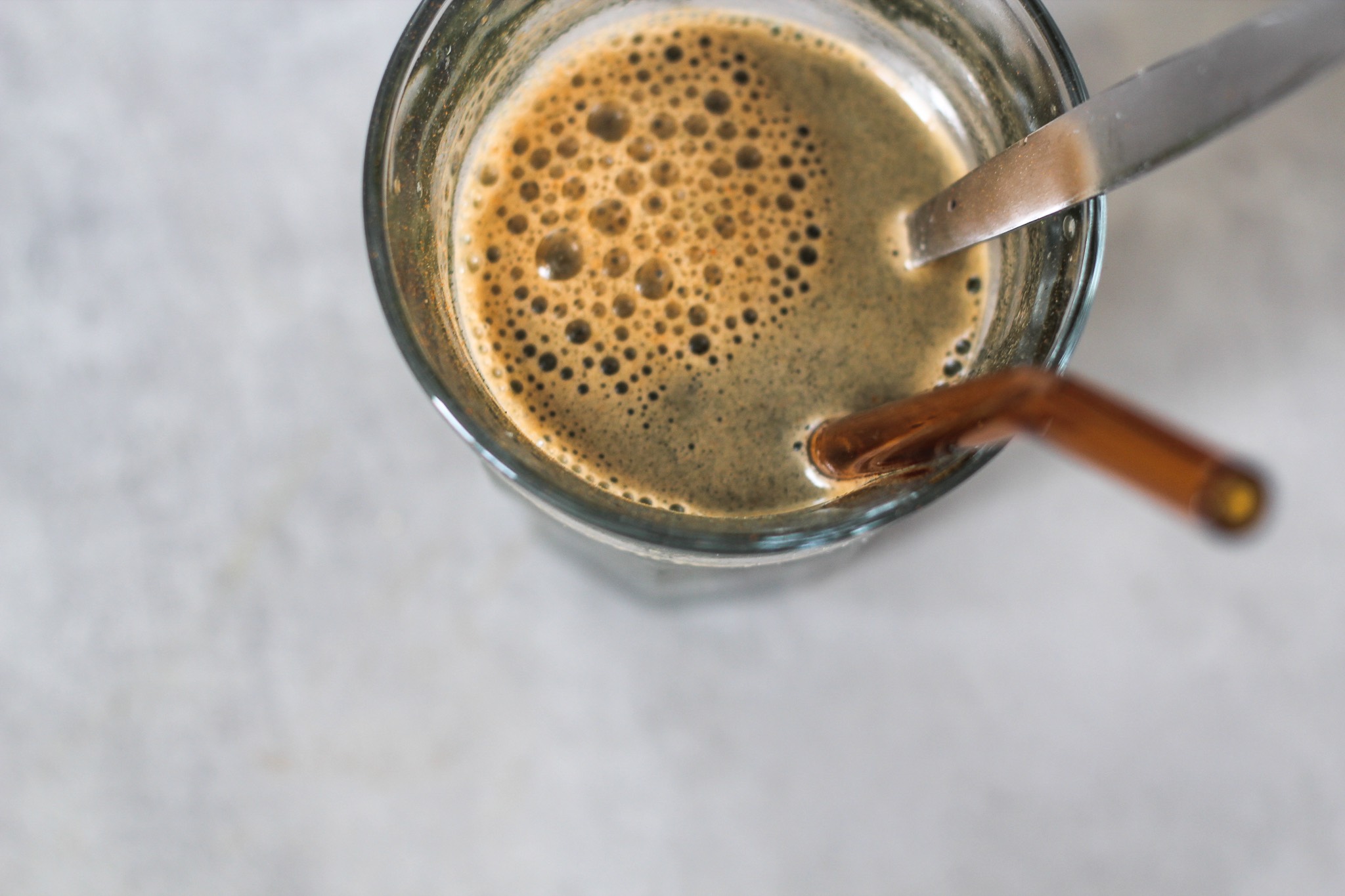 Ochtendshot (wat niet echt een shot is maar een glas vol haha) met Green Juice poeder, spirulina, cayenne, appelazijn en water.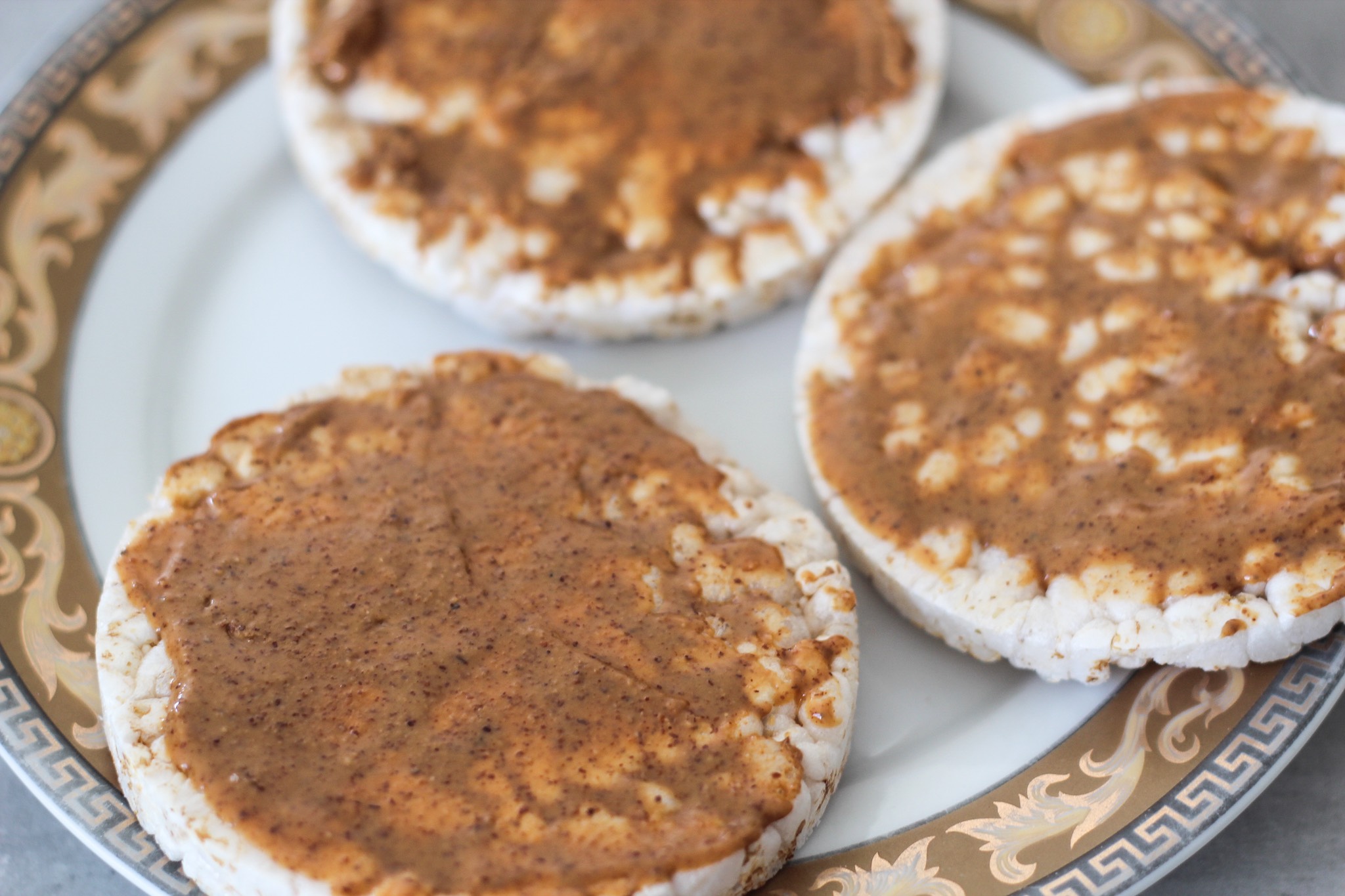 Deze keer met amandelpasta.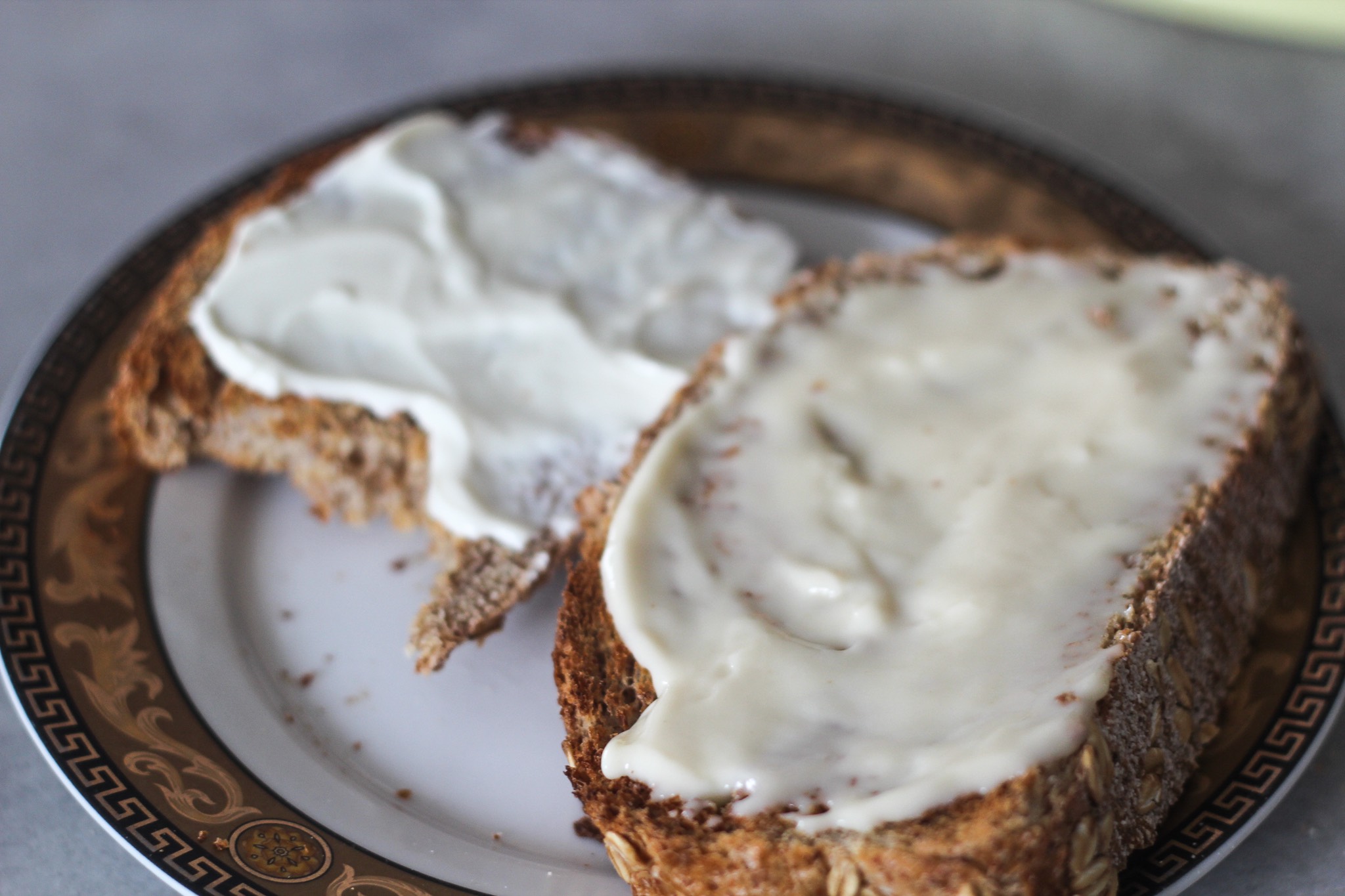 Broodjes van de Lidl met smeerkaas en zuivelspread om dit voedingsdagboek af te sluiten!
Zo, ik heb trek gekregen na dit voedingsdagboek! Op naar de keuken voor wat heerlijke aardbeien! 🙂
Bewaar, Like, Tweet of Pin!