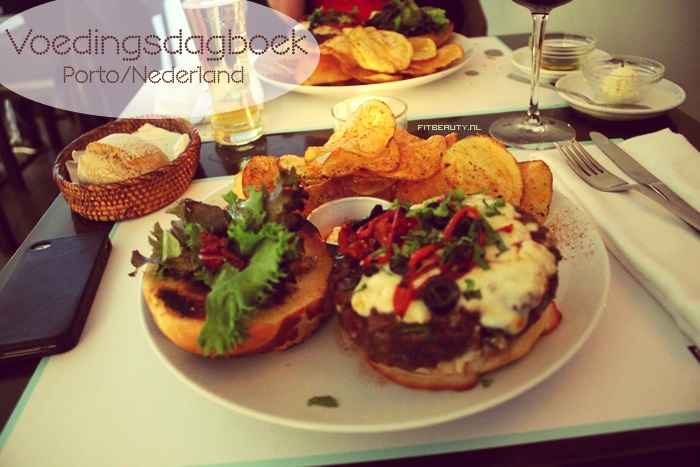 Voedingsdagboek tijd! Het is alweer een tijdje geleden en mijn camera staat vol met foto's van eten die ik nog niet met jullie heb gedeeld! Dus bij deze 🙂 Het grootste gedeelte is wat ik heb gegeten in Portugal, dus "excuse me" dat het niet mega gezond is allemaal. Ik probeer wel zo vers mogelijk te eten en dus geen "zakjes/pakjes/kant-en-klaar/febo-achtige snacks/fastfood". 🙂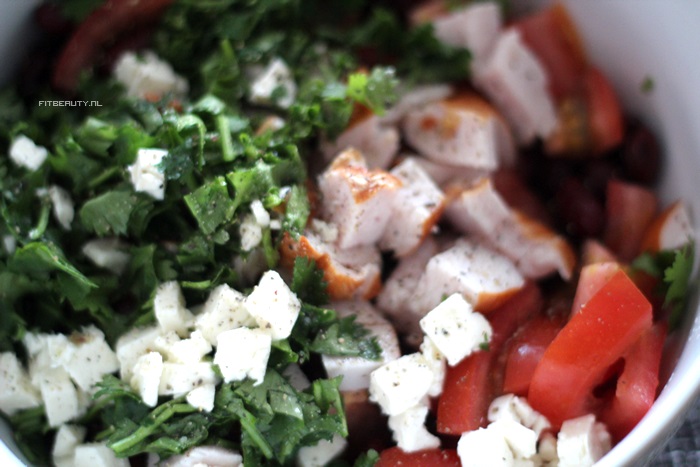 Dit is nog thuis in Nederland. Een salade met kidney bonen, gerookte kip, tomaat, feta, komkommer en heel veel peterselie en koriander erdoor. De dressing is citroensap, peper en zout.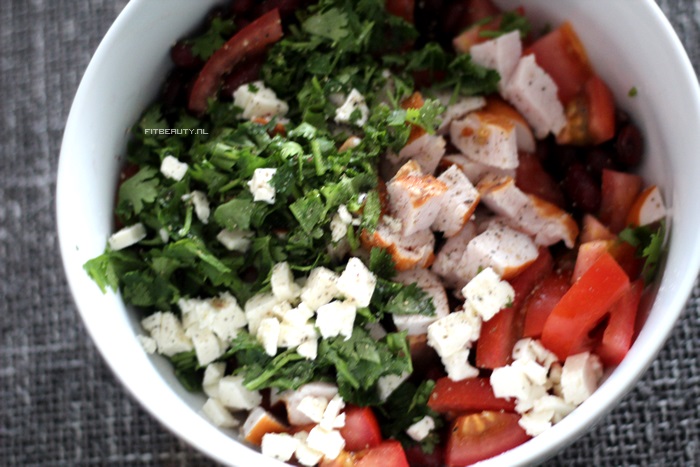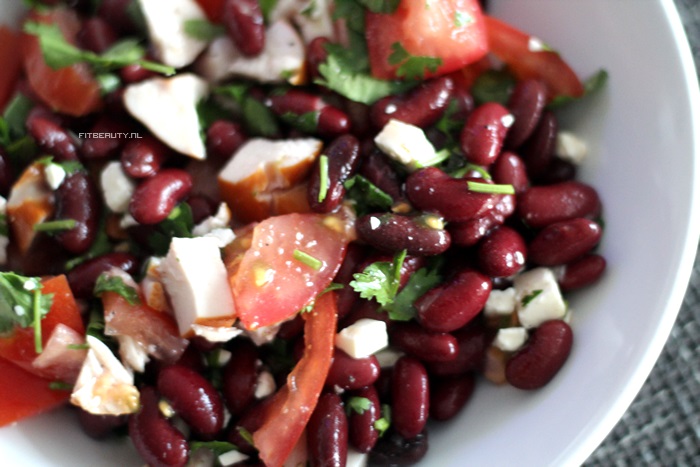 En zo ziet het eruit op mn brod. Jum!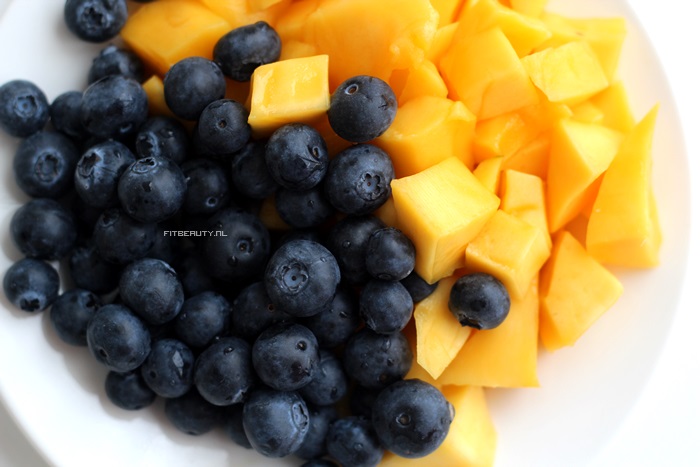 Snacken op fruit 🙂 Bosbessen en mango.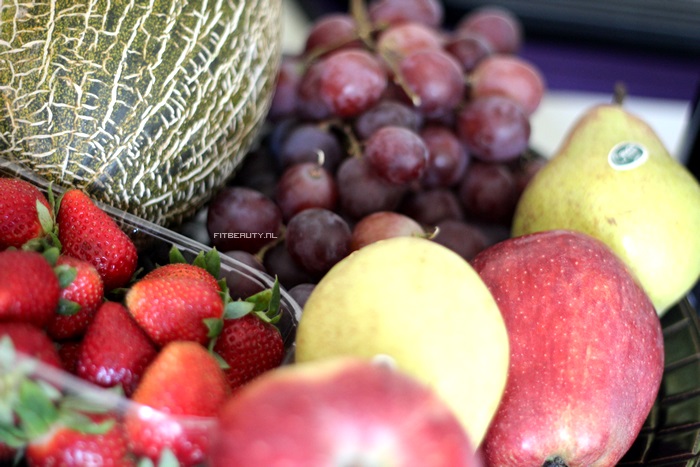 Porto! Direct de eerste dag naar de supermarkt gegaan om wat fruit in te slaan. Altijd handig omdat we geen onbtijt inbegrepen hadden (appartementen hebben dat sowieso niet), en ik wil het risico ook niet nemen om met mega veel honger de stad in te gaan en ongezond eten te eten. Dus dit is een perfecte oplossing!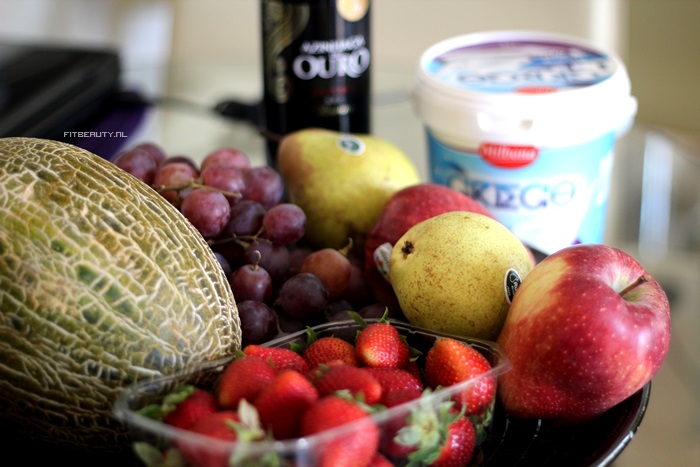 Ook wat griekse yoghurt en wijn en noten ingeslagen.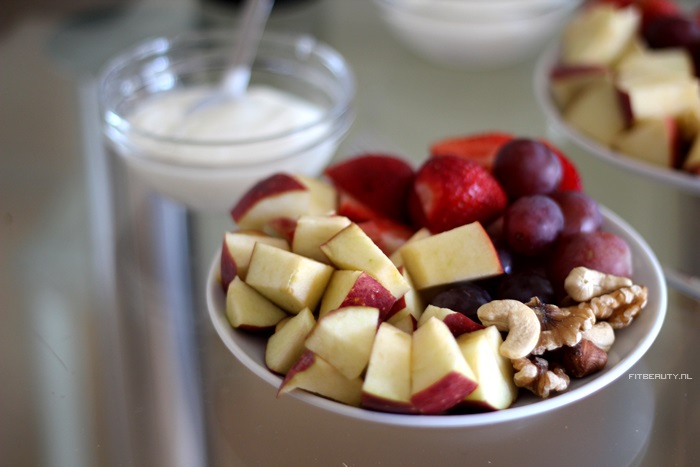 Kijk 🙂 Dat is nog eens een goed ontbijt of een lekkere lunch als je nog de hele dag moet lopen! 🙂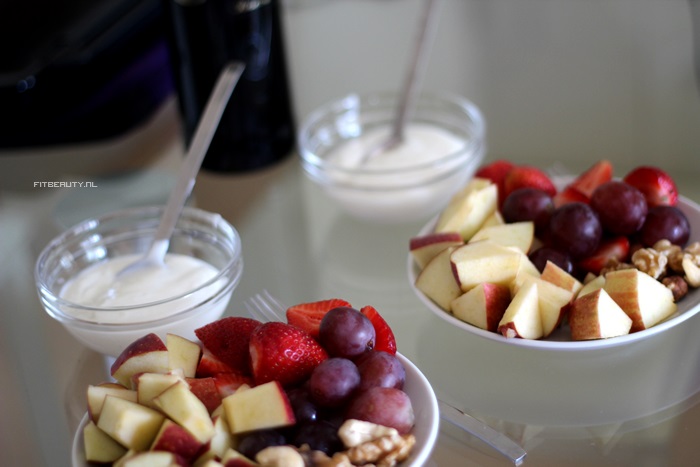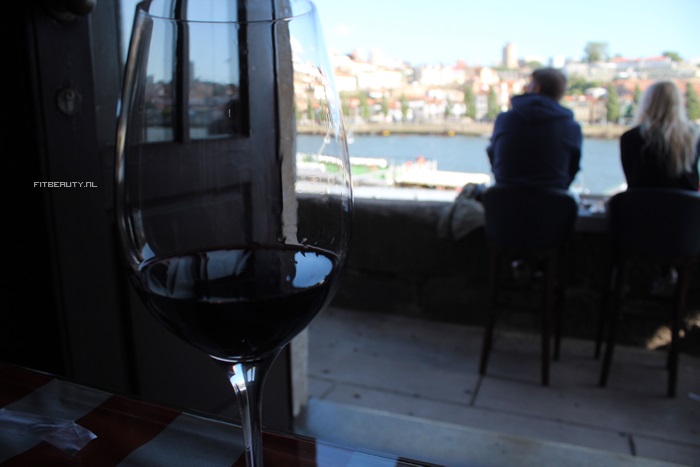 Wijntje 🙂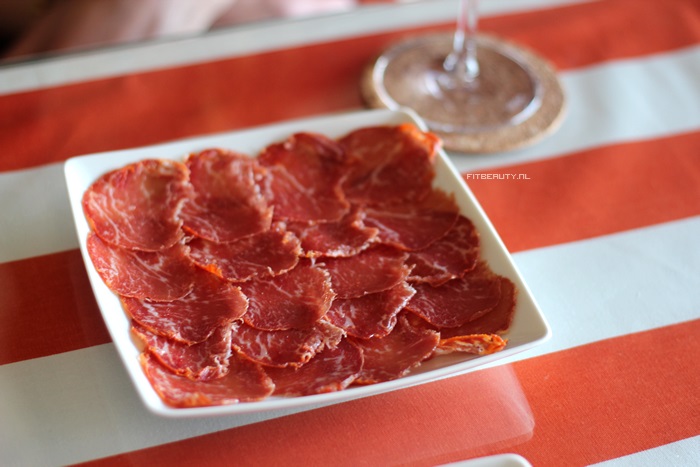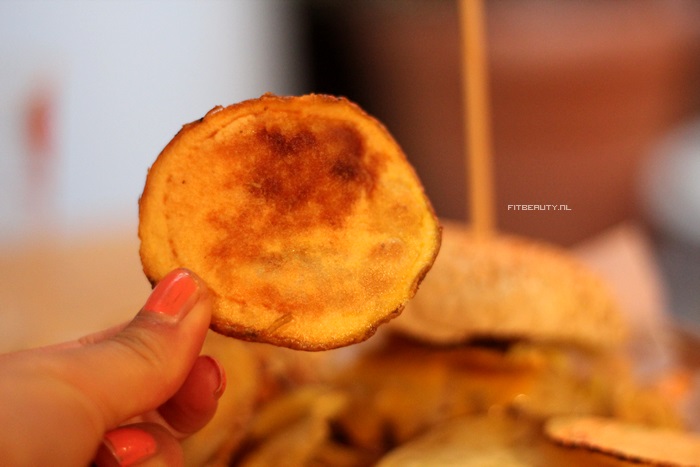 Als je hamurgers eet in een restaurant en er op de kaart "with fries" bij staat, krijg je niet de frietjes die we gewend zijn maar zelfgemaakte chips! Dat scheelt qua hoeveelheid die je eet en het is MEGA lekker!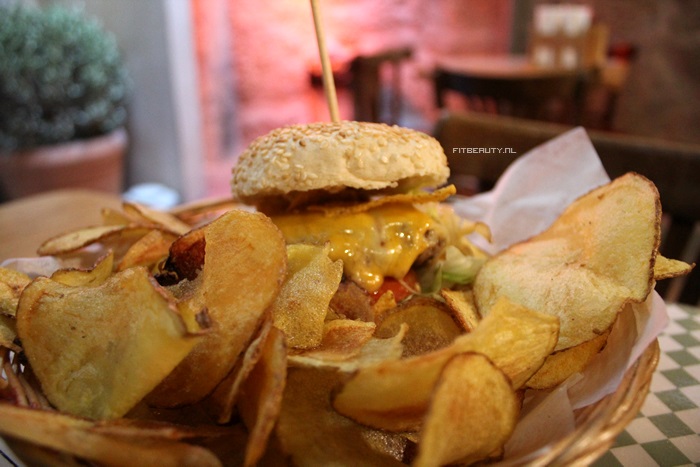 Ohhh… watertanden.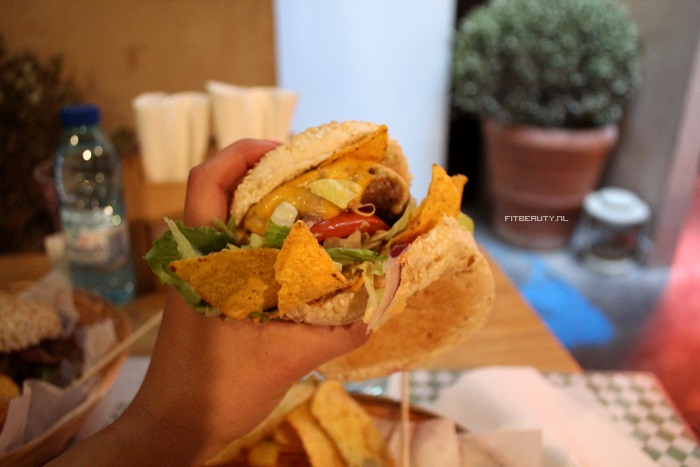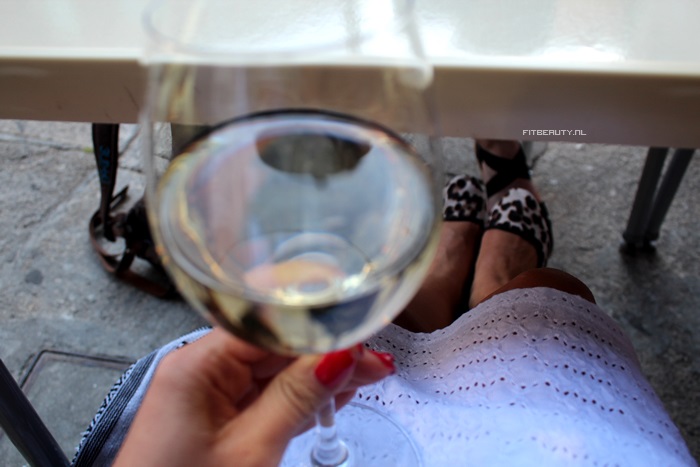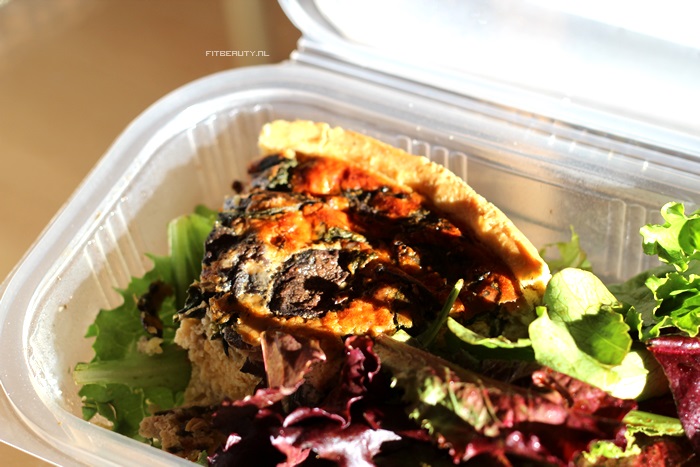 Bij Casinha een stukje quiche gehaald, deze was met spinazie en champignon.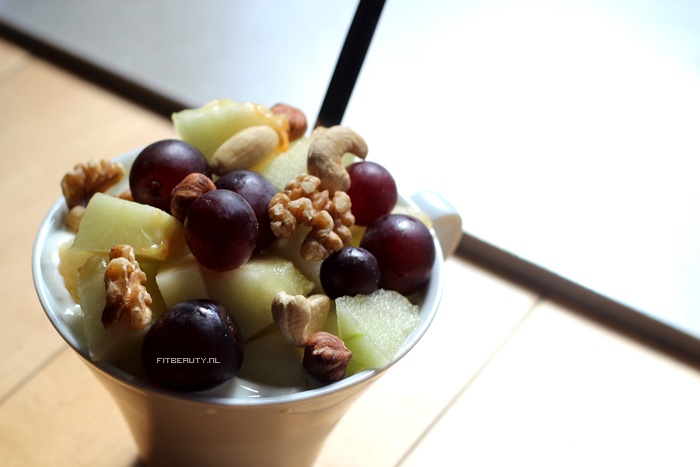 Ontbijt!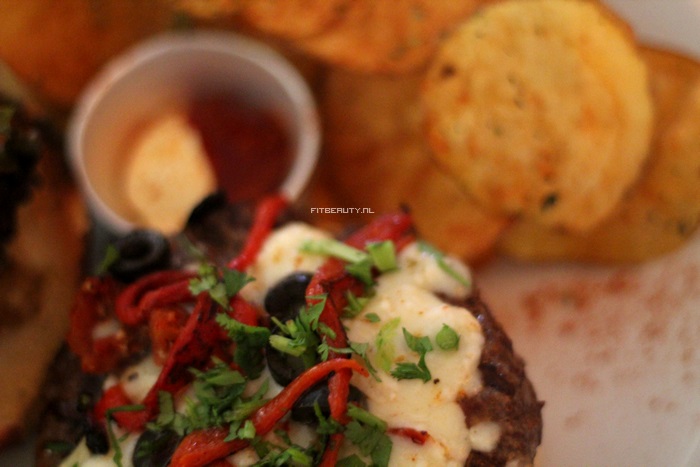 Weer hamburgers! Oh wat waren die lekker zeg!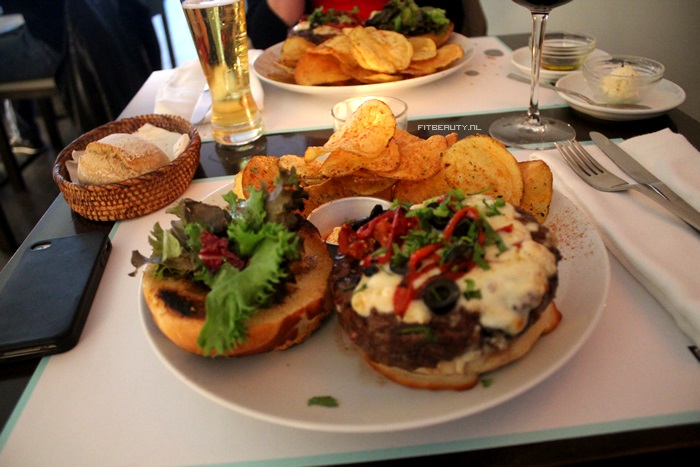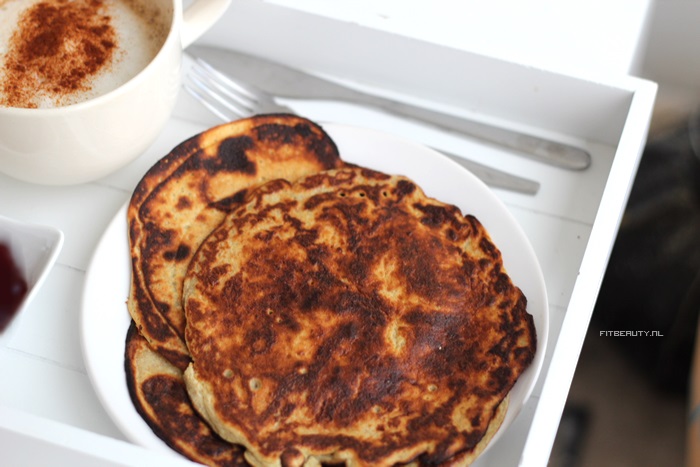 Eenmaal thuis kon ik het niet laten om mijn banaan-ei pannekoeken te eten natuurlijk.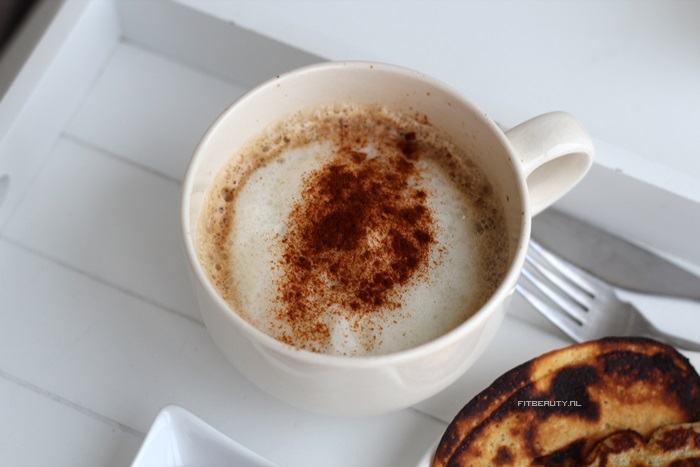 Met koffie! Ik heb er kaneelpoeder overheen gedaan, iets wat ze in Casinha in Portugal ook deden. Lekker!
Bewaar, Like, Tweet of Pin!