Raak je ook gauw verveeld van cardio? Ik heb er soms ontzettend veel zin in om lekker een half uur cardio te doen, maar doe ik het meerdere malen per week, dan raak ik echt gauw verveeld. Al is het niet mega hard nodig om aan cardio te doen als je wilt afvallen of fit worden, merk ik bij mezelf dat ik het toch lekker vind om te blijven bewegen aangezien ik een kantoorbaan heb en ernaast thuis ook veel achter de laptop zit om artikelen te typen. Voor de rest reis ik met het openbaar vervoer dus is een beetje cardio hier en daar heerlijk om alles wat "losser" te krijgen en in beweging te blijven. Maar hoe houd je het nou leuk voor jezelf?
Een supercoole afspeellijst
Zonder muziek sport ik gewoon niet. Ik weiger. En om de zoveel tijd update ik mijn afspeellijst zodat ik weer "verse" muziek heb om naar te luisteren. Ik heb echt geen zin om andermans ademhaling te horen tijdens mijn workout, evenals andere geluiden van de sportschool. Ik vind het maar knap als mensen zonder muziek in de sportschool staan. Met leuke muziek die uit mn oordopjes komt leef ik helemaal op en droom ik weg naar de coolste dingen die ik wil bereiken in mijn leven. Dat helpt altijd om weer een tandje bij te zetten tijdens de cardio.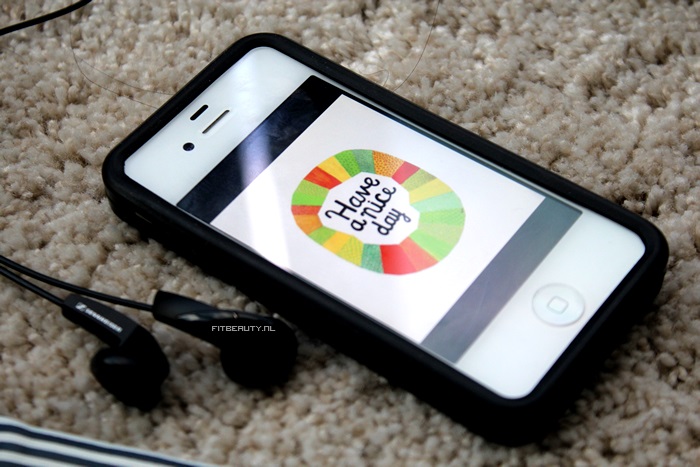 Wissel lekker van apparaat
De loopband is niet de enige manier om aan cardio te doen. Je hebt de steps, crosstrainer, ligfiets, gewone fiets en noem maar op. Je kunt 3 apparaten kiezen en elke 10 minuten doen. Of elke keer dat je in de sportschool bent een ander apparaat gebruiken. Ik vind het op de steps het leukst om een "verrassing" programma te kiezen. Dan val je tenminste niet in slaap op zo'n apparaat. Lekker hoog level, en gaat met de banaan. Het apparaat geeft je dan steeds een verrassings "level" als het ware. Dan moet je ineens keihard, dan kun je weer wat rustiger, en dat wisselt continu af; heerlijk!
Boek vooruitgang
Hetzelfde als met je krachttraining, is het belangrijk dat je vooruitgang boekt. Anders went je lichaam aan dezelfde prikkels en zal het niet meer veranderen en dus niet strakker/fitter etc. worden. Maak doelen voor jezelf of zet het apparaat geleidelijk over enkele weken wat levels hoger zodat je steeds sterker wordt. Ik vind het leuk om bij te houden hoeveel verdiepingen ik binnen 3 minuten op het step apparaat kan halen. Dit doe ik niet altijd, maar soms gooi ik er even 3 minuten KEIHARD 'steppen' door mn workout heen.
Buiten de sportschool
Natuurlijk kun je genoeg cardio doen buiten de sportschool. Zoals hardlopen, dansen, zumba videos (en andere cardio videos), fietsen, skeeleren etc. Aangezien het weer ook steeds lekkerder wordt kun je gemakkelijk buiten genieten van het weer en tegelijkertijd lekker wat calorieën verbranden!
Geef jezelf een beloning
Maar niet in de vorm van eten! Je bent immers geen hond. Maar jezelf een beloning geven kan het geheel véél leuker maken. Denk aan iets als een massage, een nieuwe kleur nagellak, een nieuw topje, nieuwe sportschoenen, een bruisbal voor in bad na een weekje met veel cardio. Je kunt van alles bedenken, zolang het jou gelukkig maakt!