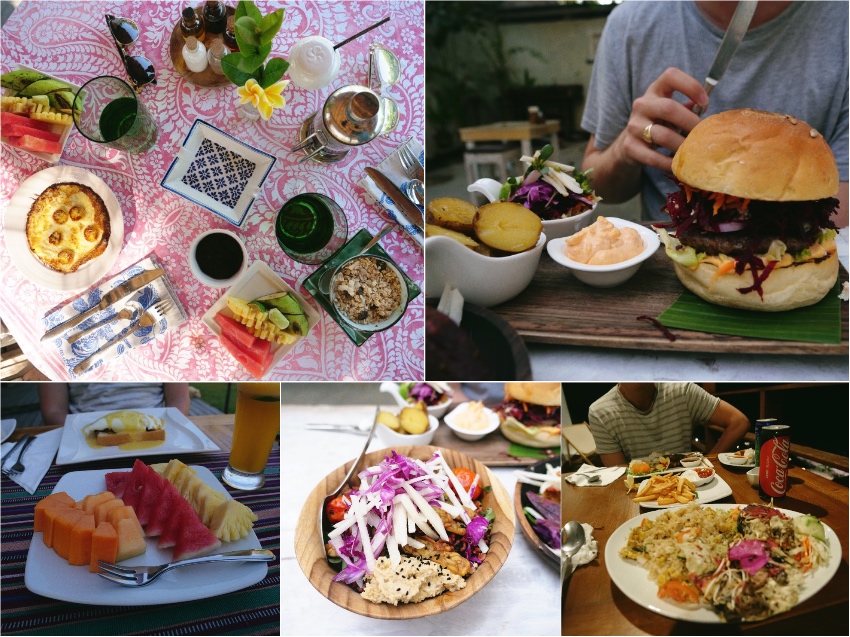 Het is eindelijk zover dat ik het eerste deel van het voedingsdagboek van Indonesië (Lombok, Gili Air en Bali) ga delen met jullie! Ik heb zoveel lekkers gegeten en gefotografeerd, dat kan ik natuurlijk niet alleen voor mezelf houden.
Er komt morgen of overmorgen nog een artikel met alle tentjes, hotels etc. waar we hebben gegeten en verbleven zodat je een geheel overzicht krijgt mocht je binnenkort ook in die richting vertrekken! Hopelijk geniet je van dit voedingsdagboek 🙂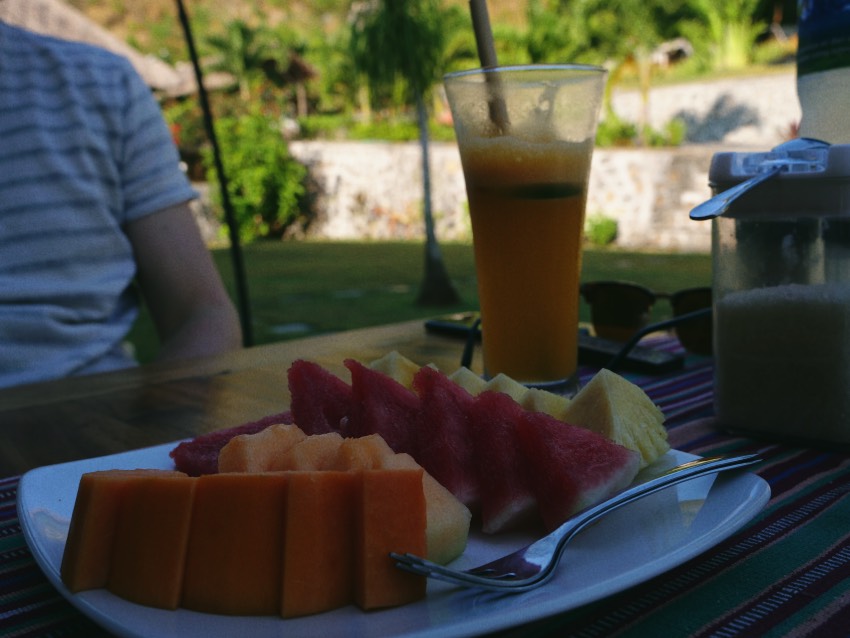 Ontbijten bij het resort in Lombok, fruit is zó heerlijk zoet!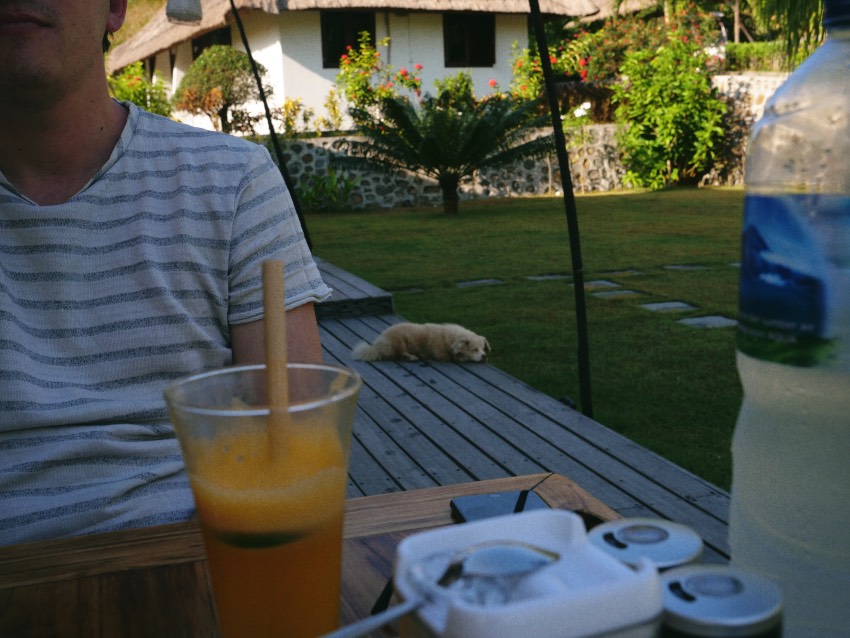 Boy was gek op de hond die je daar op de achtergrond ziet, het was ook echt een lieverd.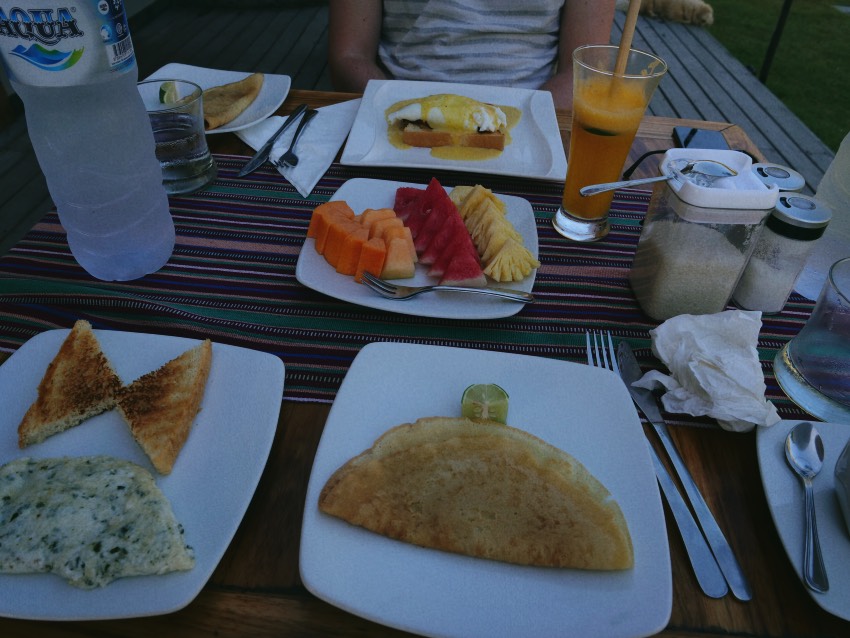 Tadaa! Alle pannenkoeken die je ziet gaan richting Boy, alle eieren gaan richting Teni.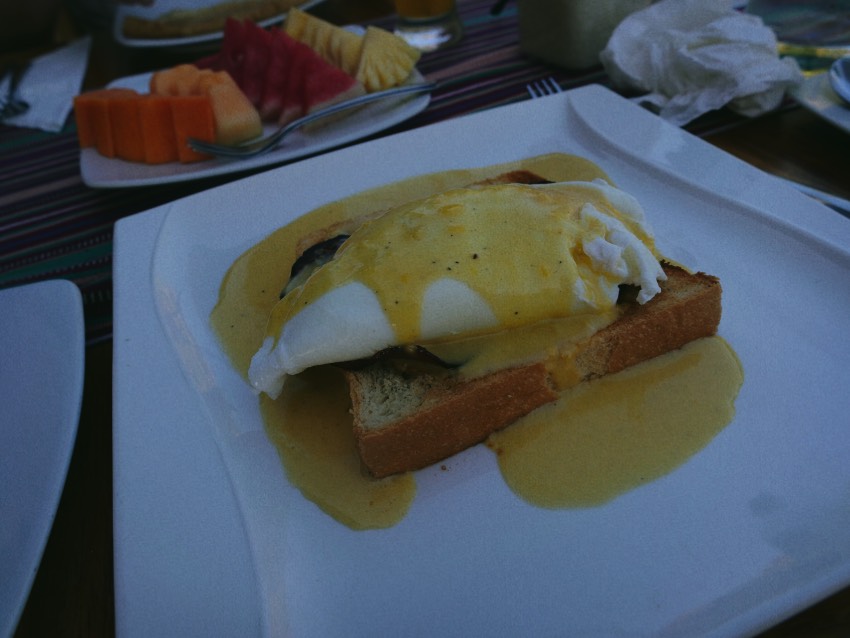 Hmm, gepocheerde eitjes met ham, Hollandaise saus en brood. Dit was mijn lievelings van het resort.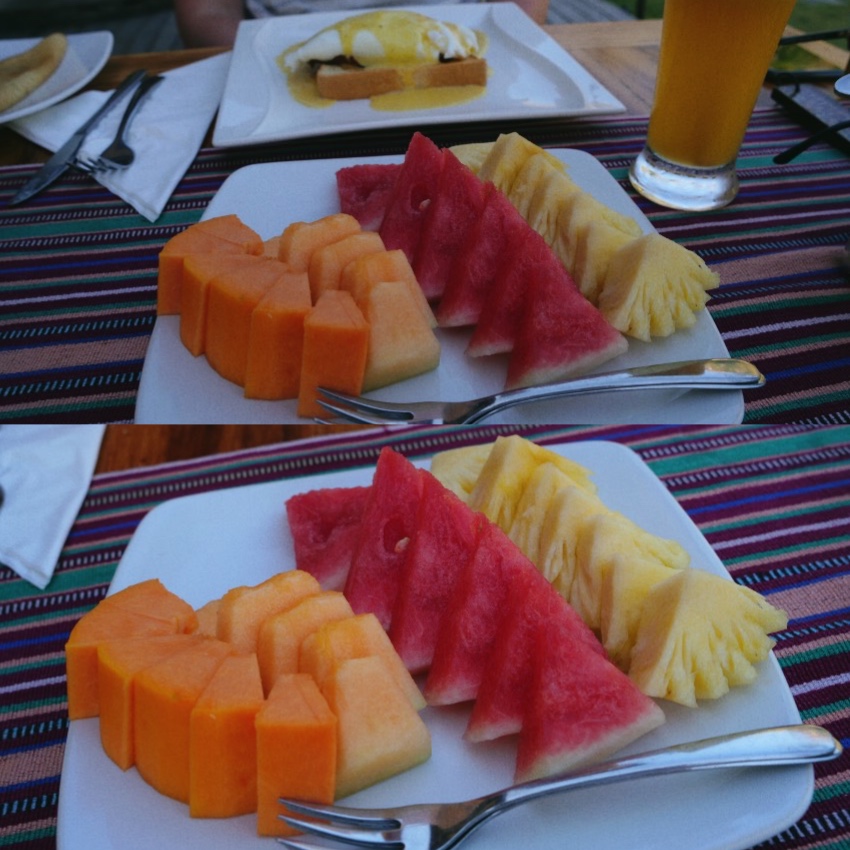 Fruit, fruit, fruit!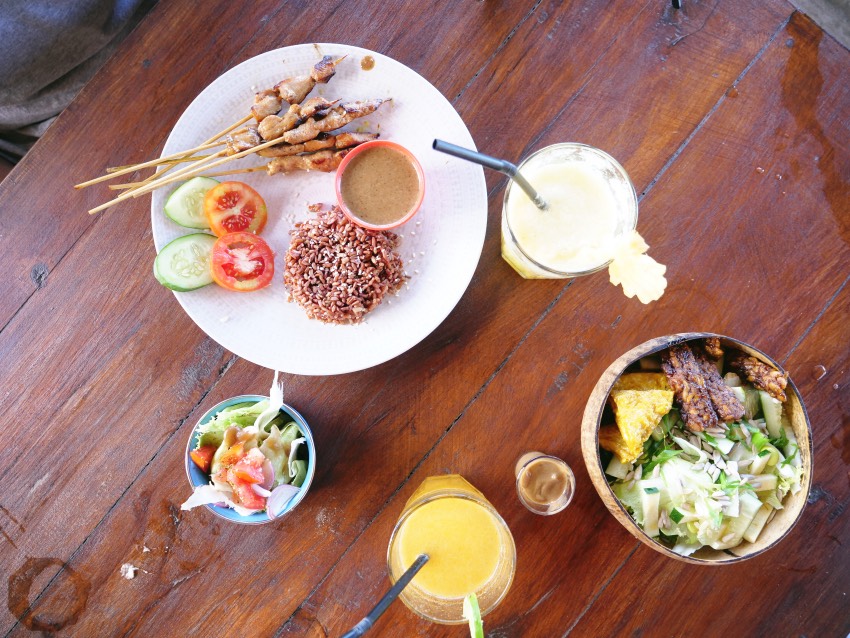 Eten bij een tentje in Kuta, alles ziet er zo gezellig uit met die vrolijke kleuren.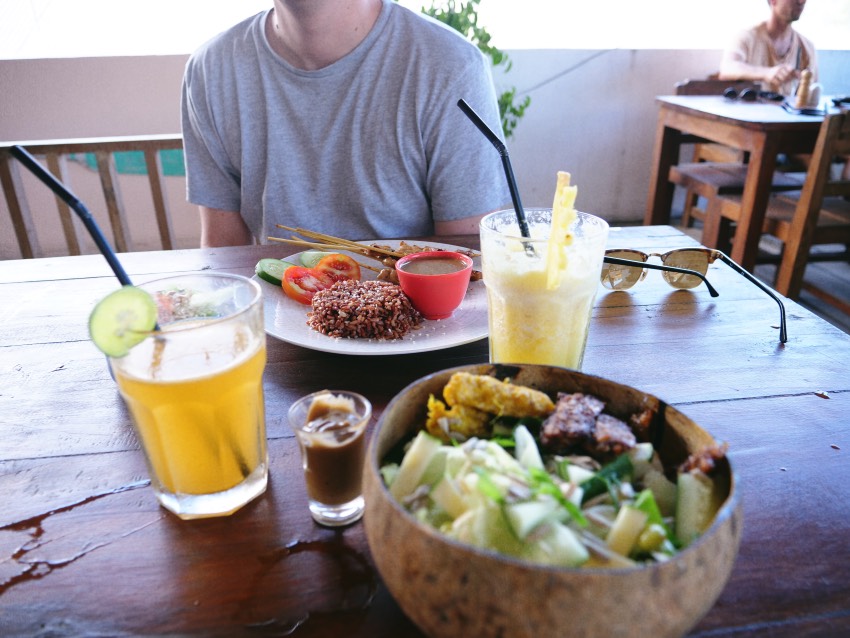 Ik ging voor een "Green Bowl" en Boy voor de kip saté.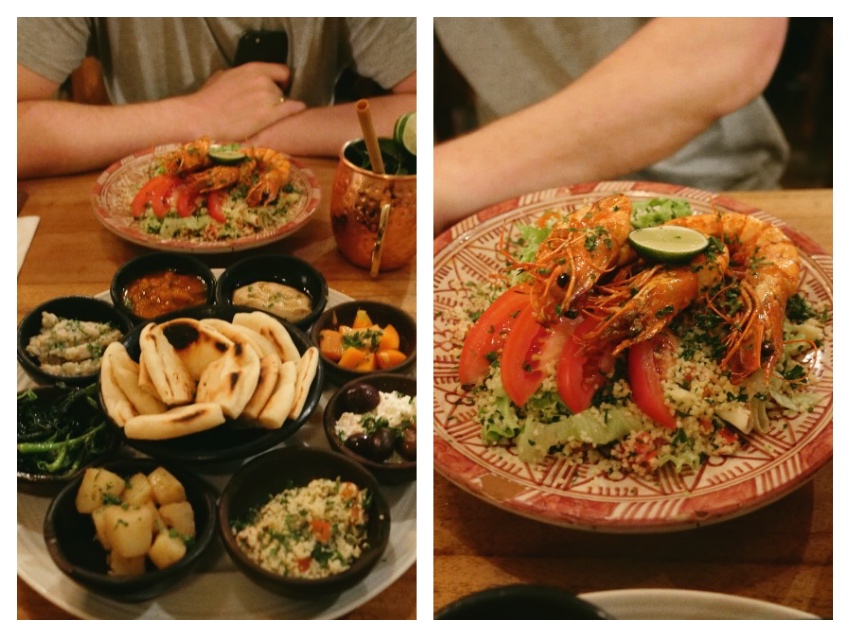 Eten bij een Marokkaans tentje, ja in Indonesië. Maar het was heerlijk! Boy had een couscous salade met garnalen en ik had een 'Mezze Plate' met allemaal lekkers.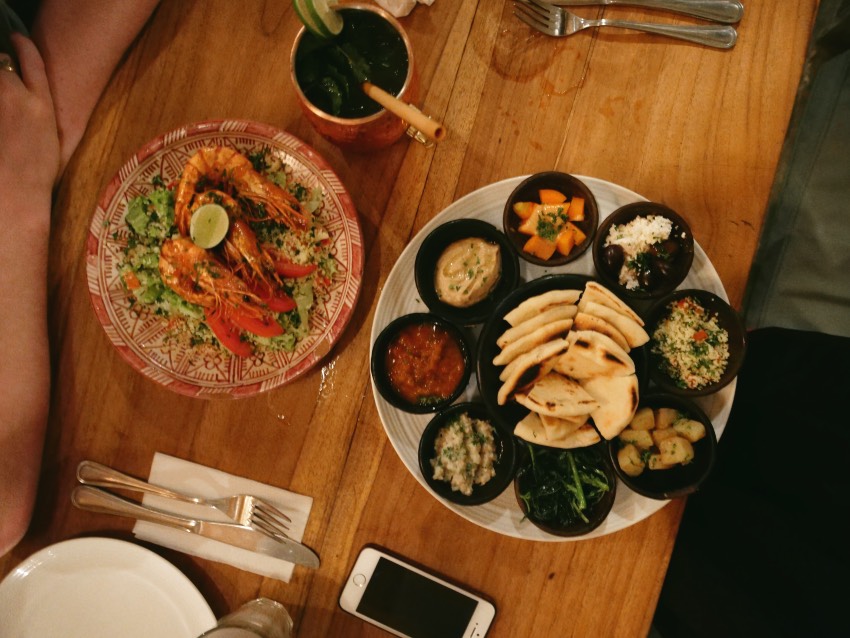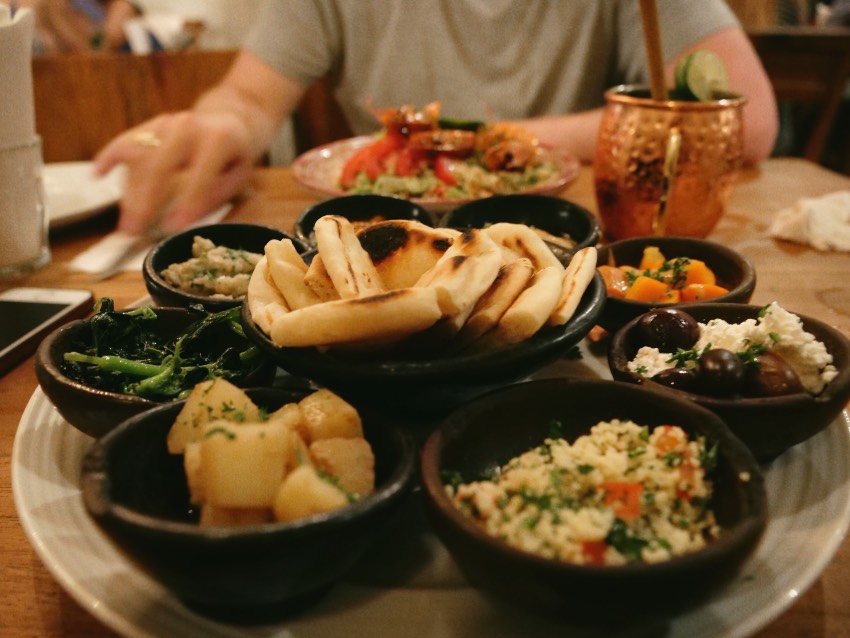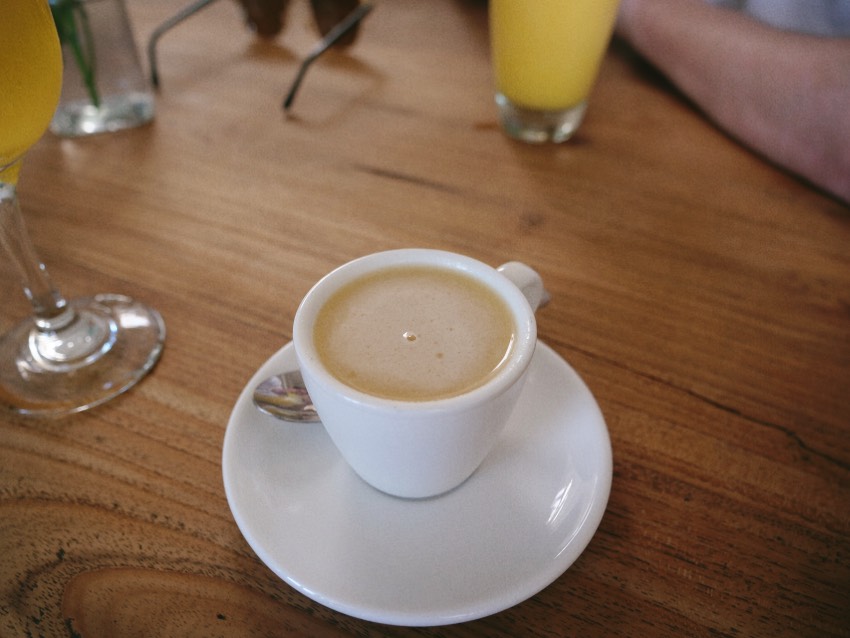 De volgende middag langs Kenza gegaan (Kuta) voor een shotje met knoflook, gember en citroen (als ik me niet vergis)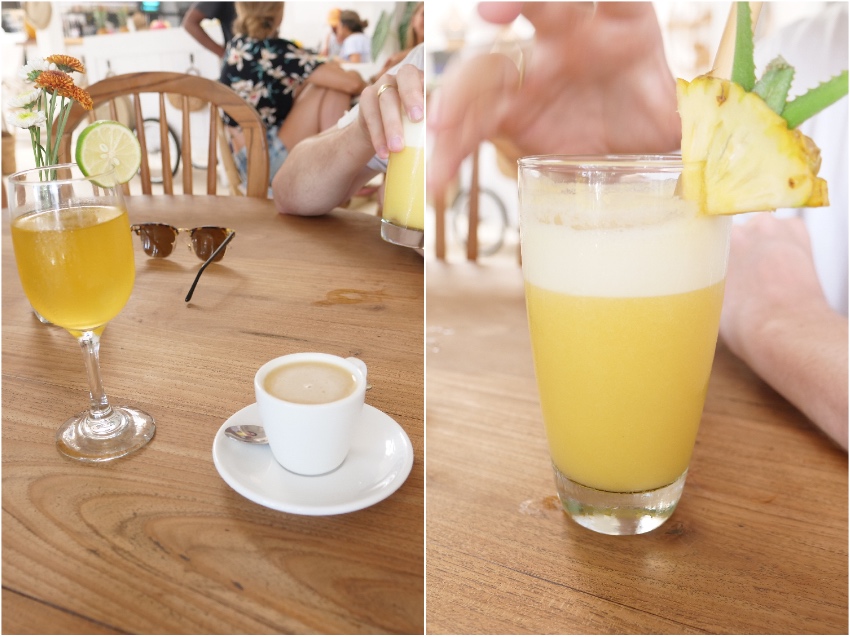 Daarbij had ik nog een kurkuma kombucha en Boy ging lekker voor ananassap.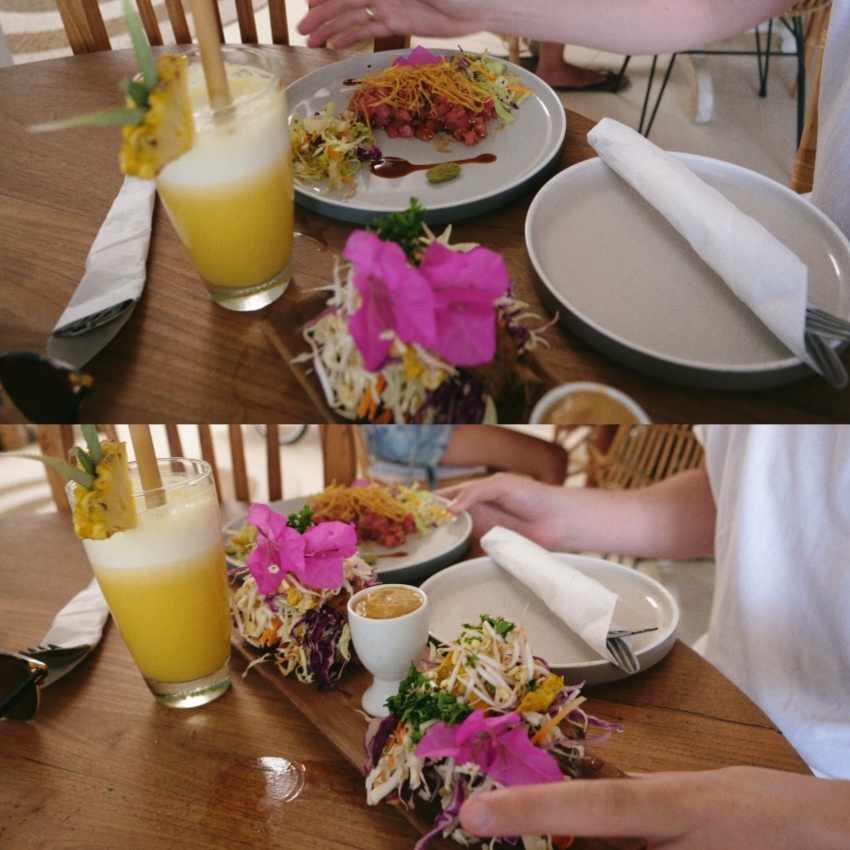 Geen idee wat Boy bestelde maar het zag er heel vrolijk uit!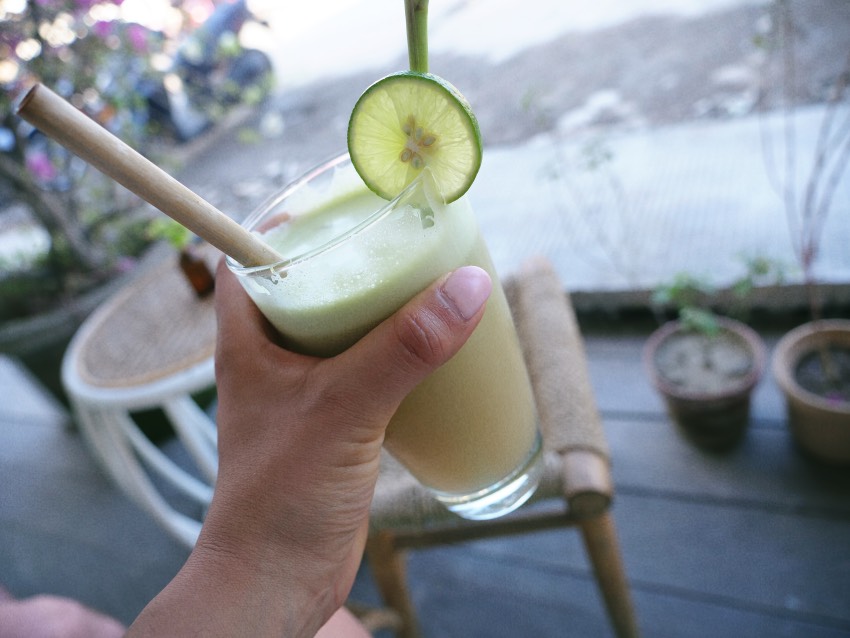 Ik had een acai-bowl besteld maar op de één of andere manier niet gefotografeerd? (wel met mijn telefoon voor Insta Story en wel gefilmd voor de vlog).
Een paar uur later, nadat we het strand hadden opgezocht kwamen we terug voor een sapje en een maaltijd to go.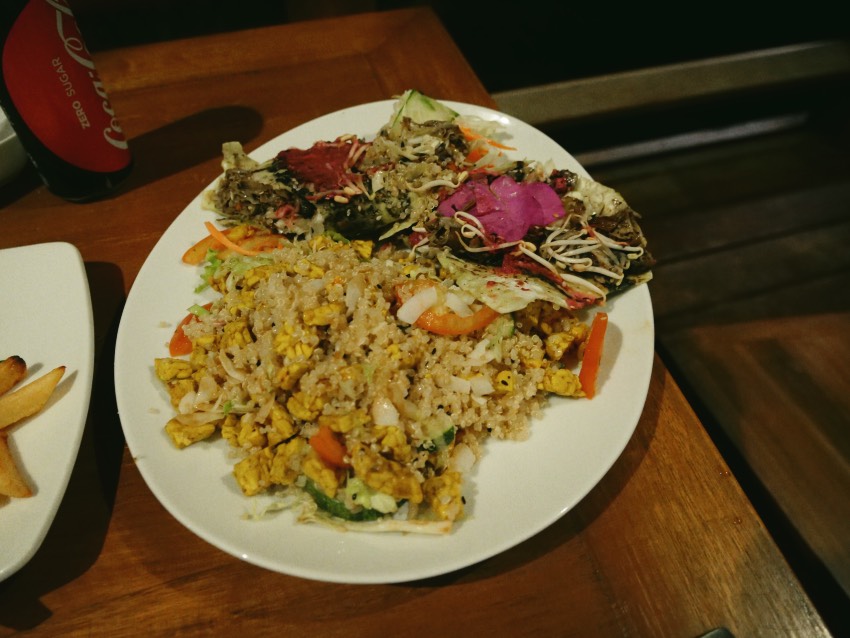 Die 'to go' maaltijd  eet ik 's avonds op onze veranda op met wat frietjes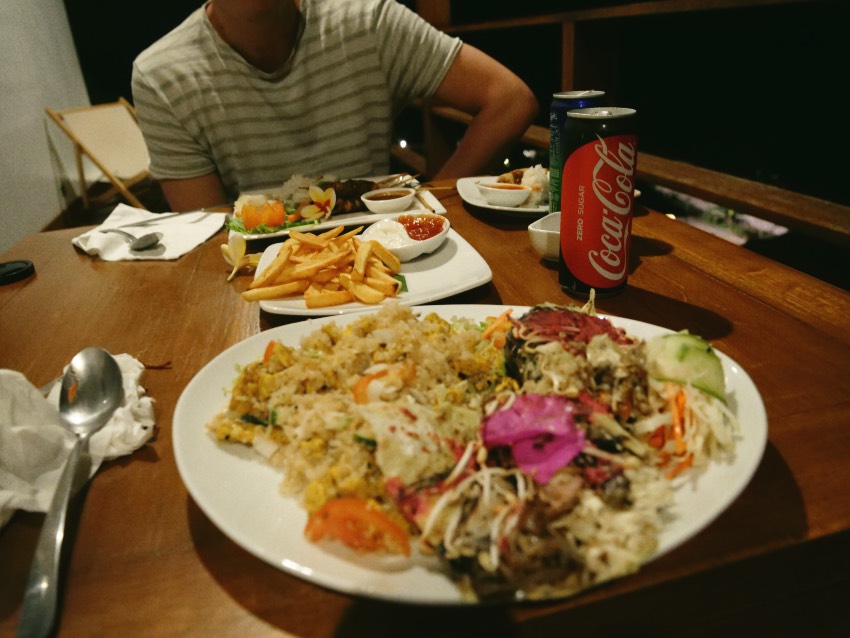 En Boy gaat weer voor zijn kip saté.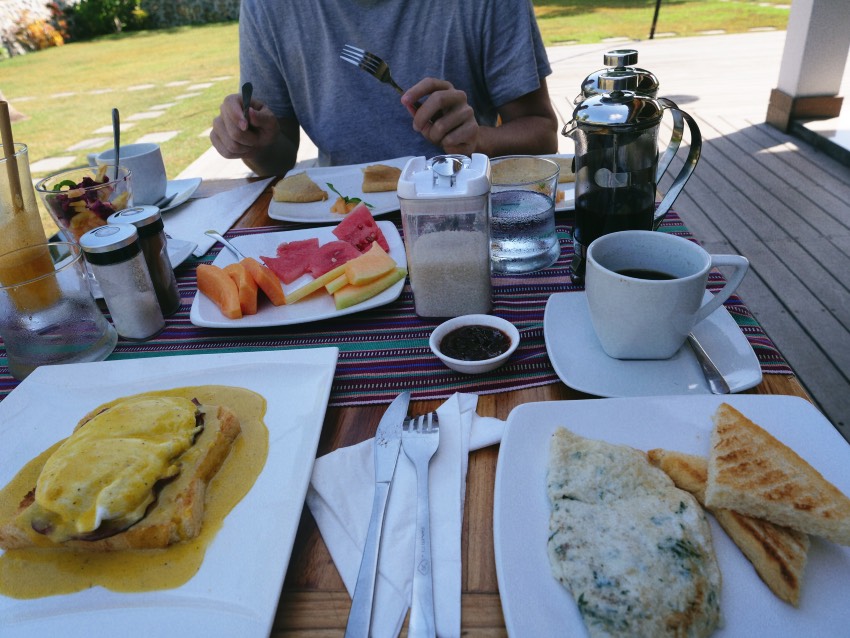 Flink ontbijten! Heerlijk!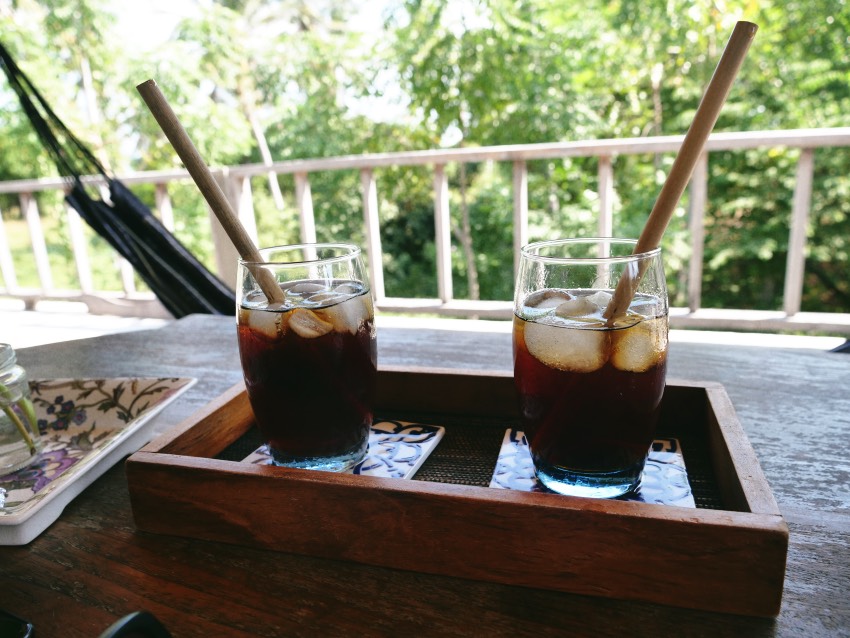 Bij aankomst op Gili Air kregen we een welkomstdrankje, geen idee wat het was maar het was lekker en verfrissend! Volgens mij ijsthee.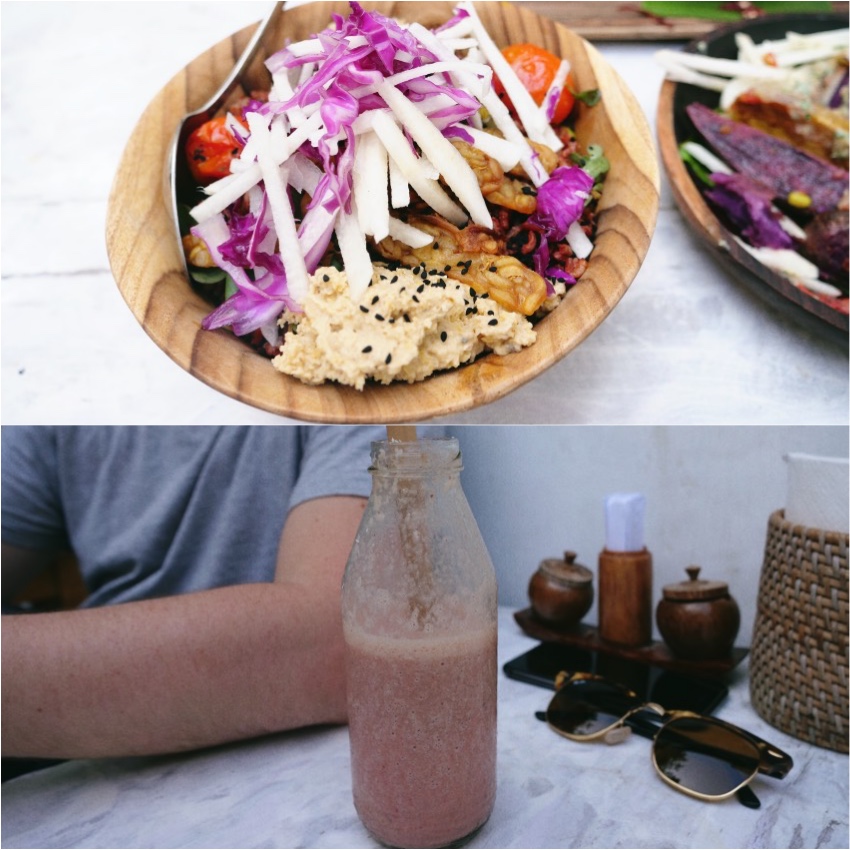 Vervolgens zochten we een tentje op waar ze heerlijk gezond eten hadden. Hier barst het van! Boy nam een aardbeiensapje en we bestelden van alles want we hadden honger! Van een "nourish bowl" tot een burger tot een bijgerecht met verschillende zoete aardappelen en een yoghurt sausje en als laatste nog gehakt op sla 'taco's'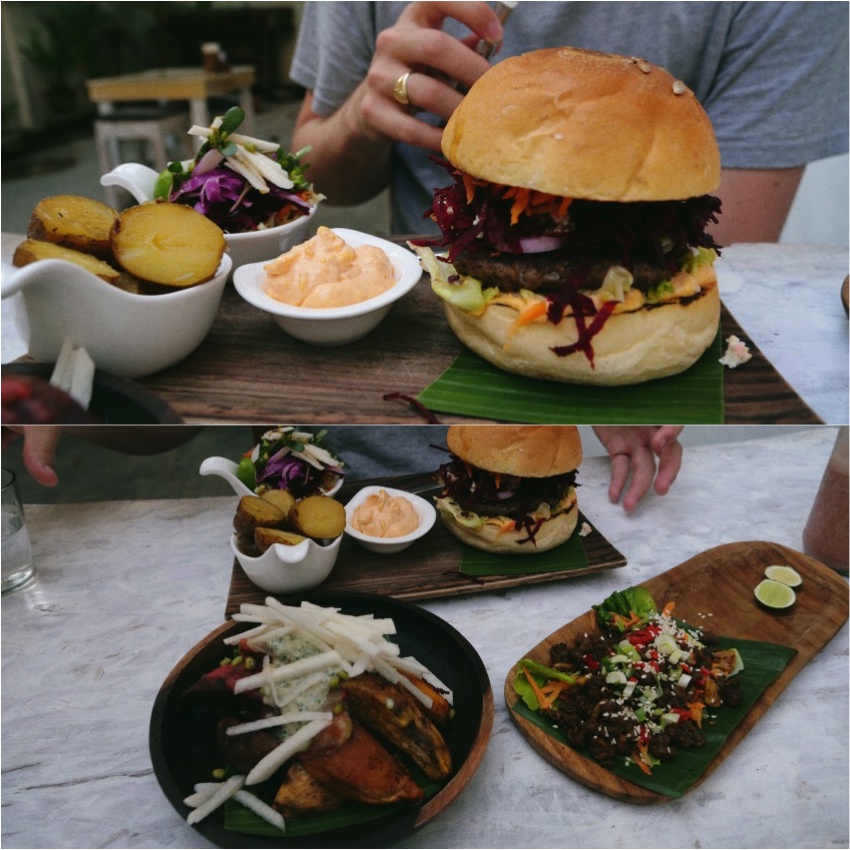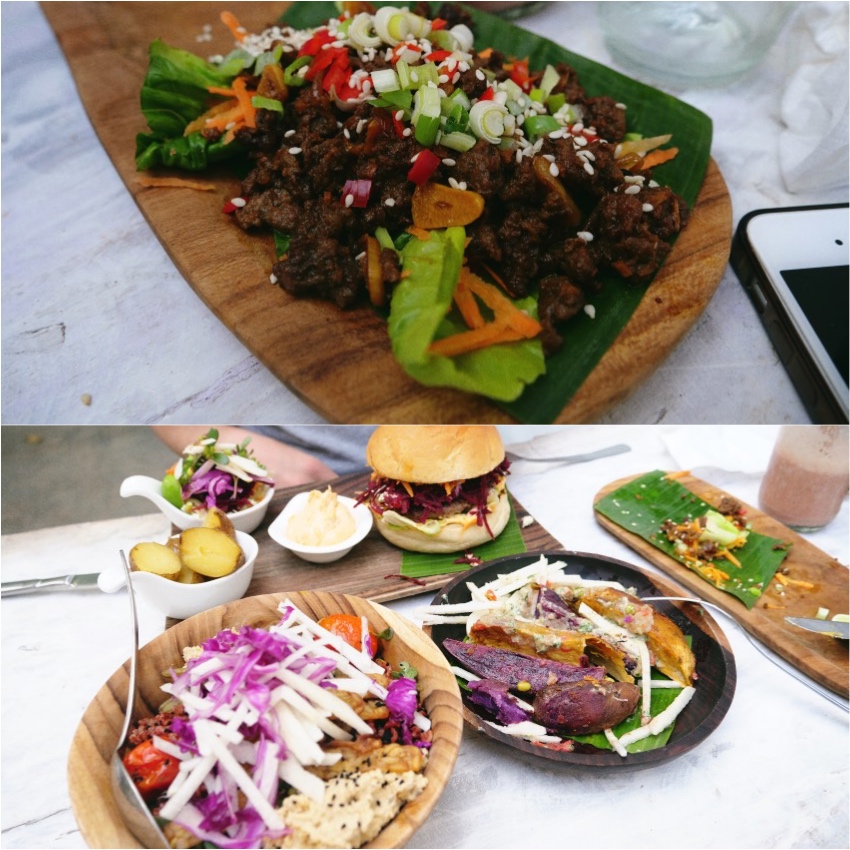 Een feestje!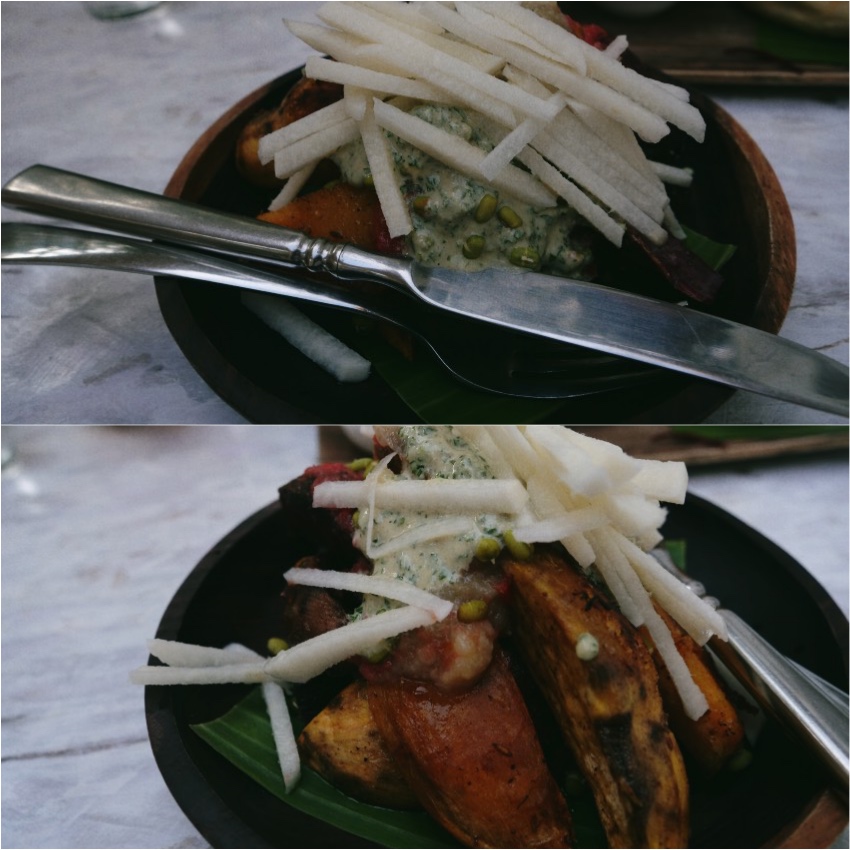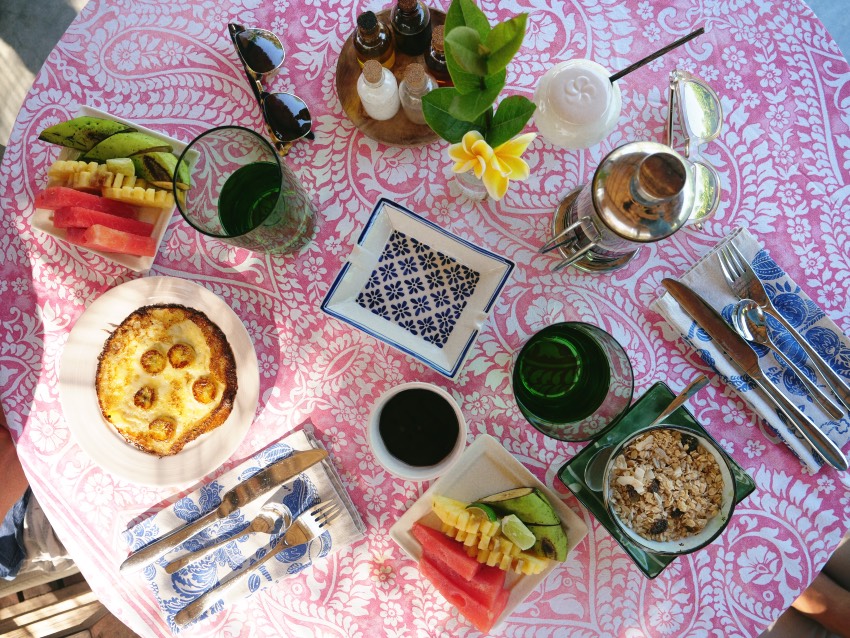 Het ontbijt op Gili Air is zó feestelijk en mooi!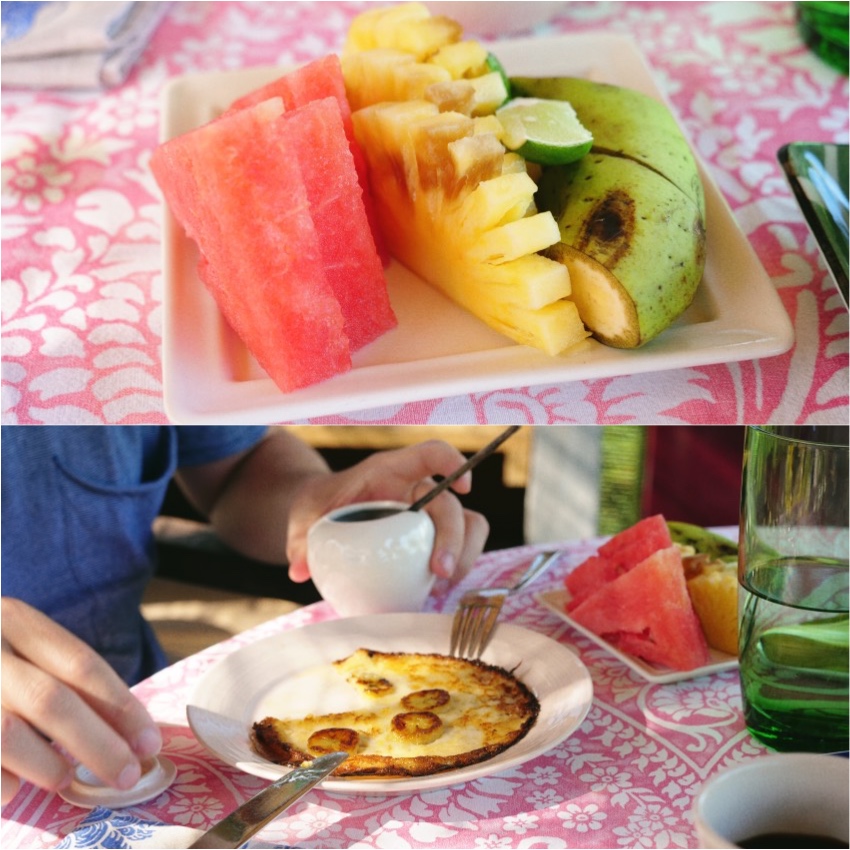 Overal dat heerlijke fruit. En Boy met zijn banaan pannenkoekjes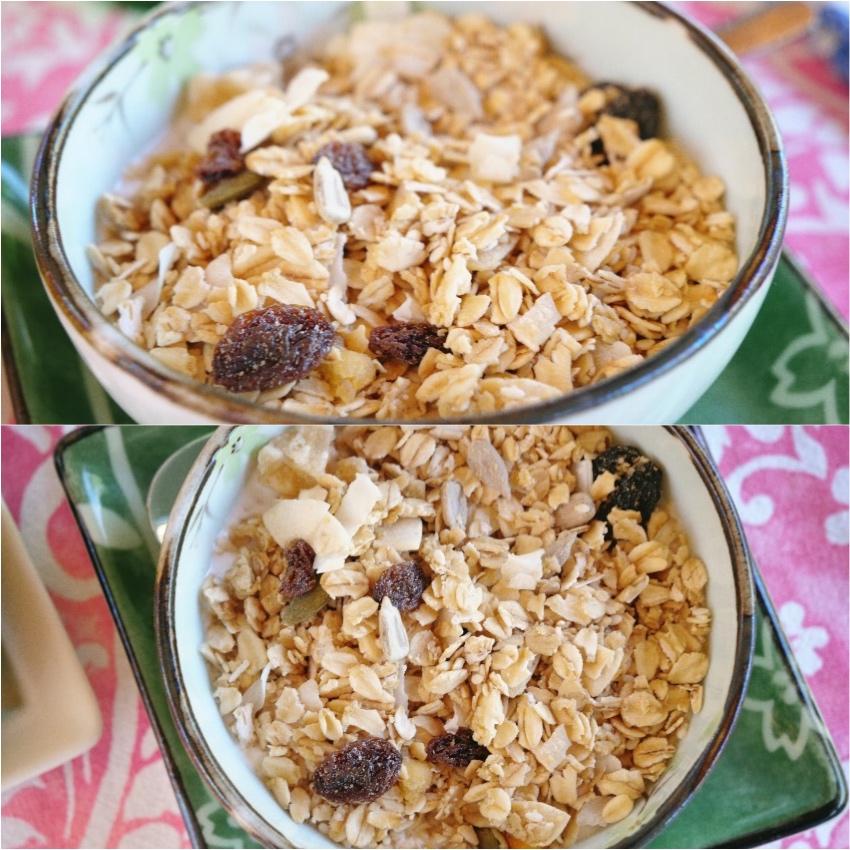 Kokosyoghurt (lees: room) met de lekkerste cruesli!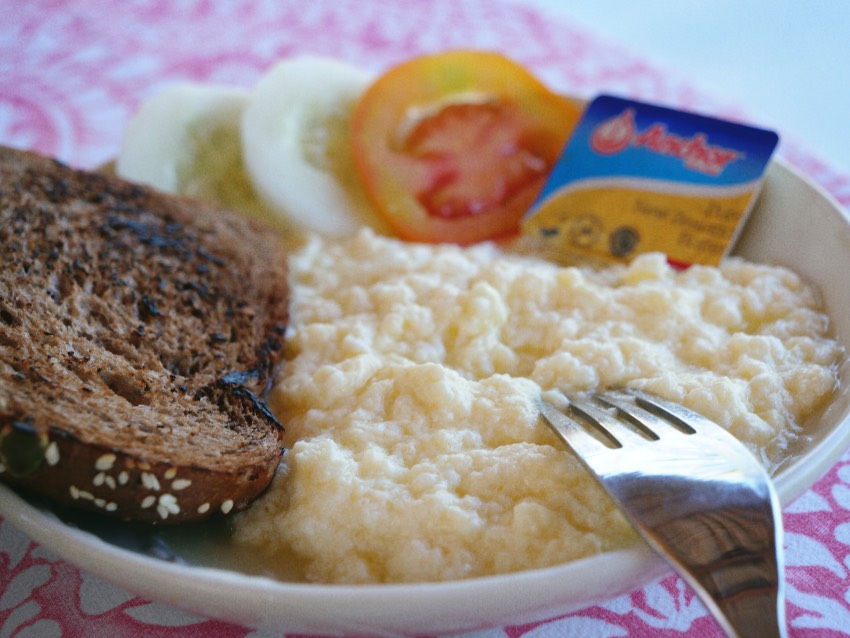 Ik at ook nog roerei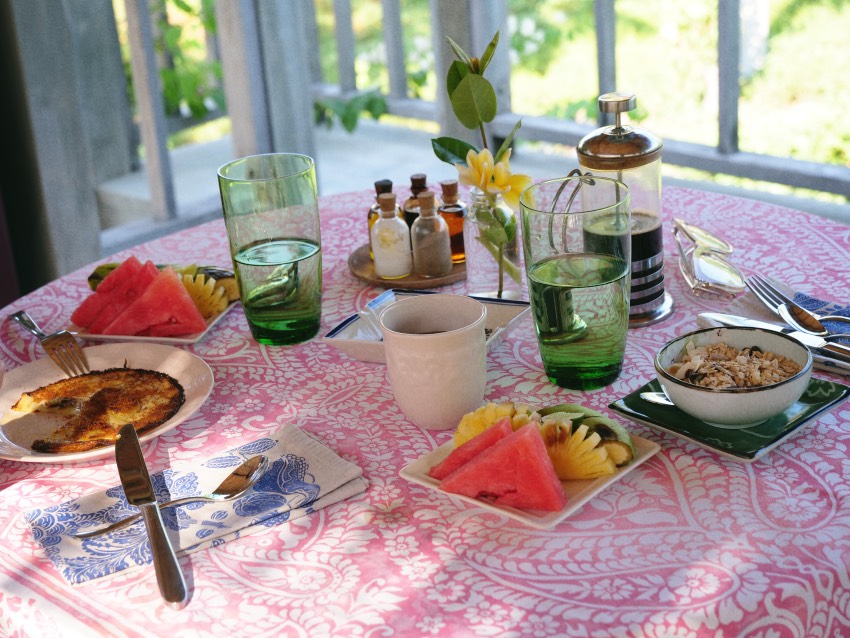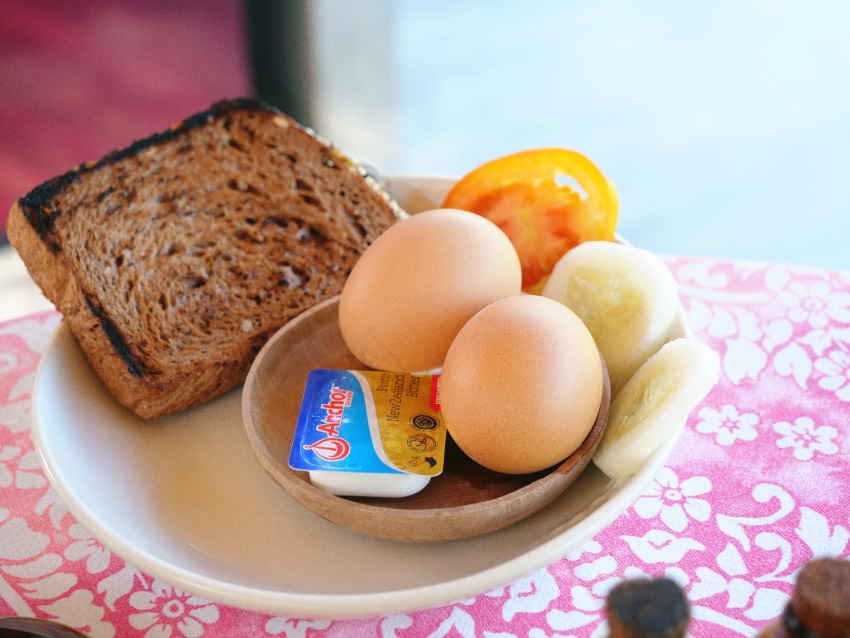 En Boy bestelde ook nog twee gekookte eitjes voor mij, hij lust geen ei en de ontbijt menu's zijn overal ongeveer hetzelfde samengesteld. Je kiest voor 'pannenkoek of yoghurt' en dan voor 'roerei of gekookt ei' vervolgens nog voor 'fruit of fruitsap' en als laatste bestel je er koffie of thee bij.
Bij 'roerei of gekookt ei' wil Boy niks, dus dan neemt hij gekookte eieren bijvoorbeeld, zodat ik die kan opeten. En ja, ik eet het allemaal op!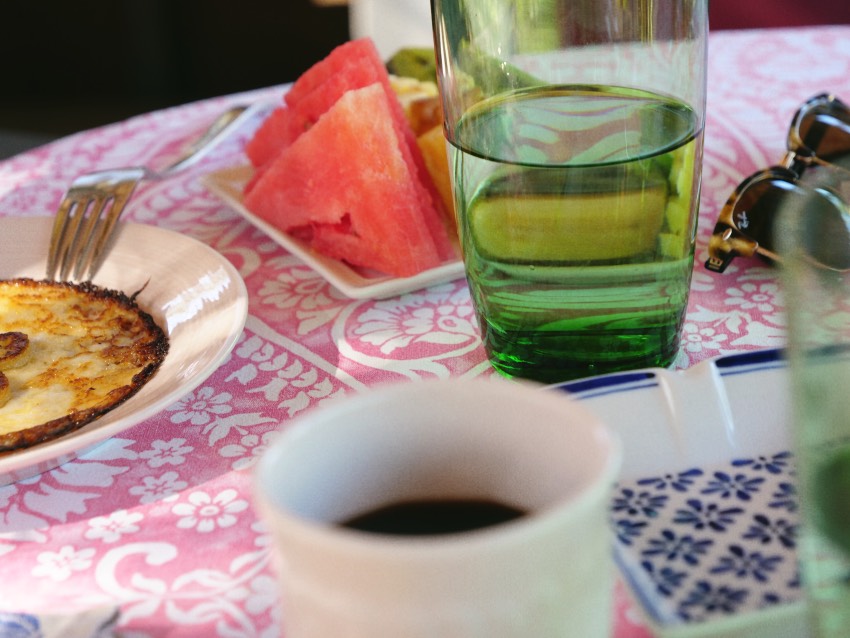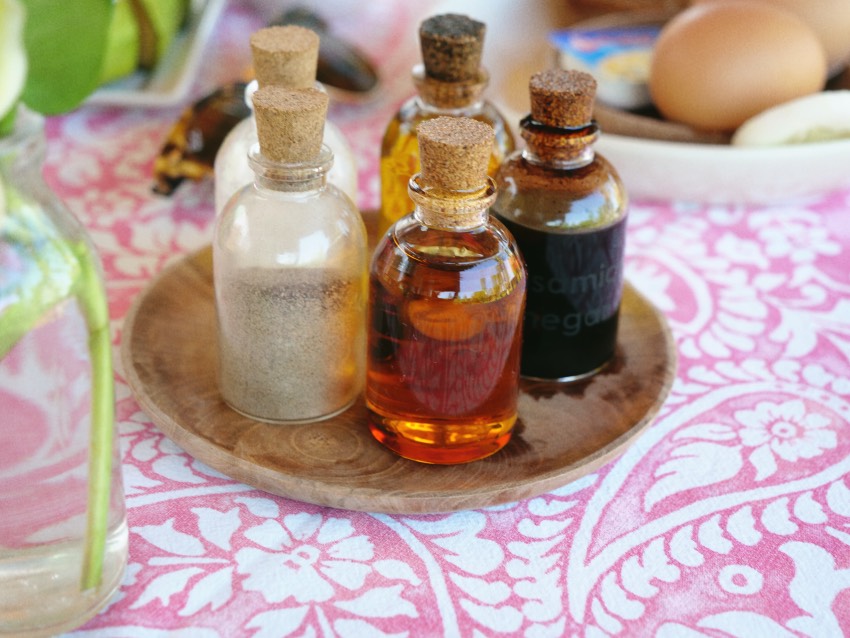 Hoe cute is dit op tafel! Ik ben helemaal verliefd op hoe vrolijk en kleurrijk het ontbijt eruit zag op Gili Air. De komende dagen krijg je dus alle informatie over de plekken waar we hebben geslapen en gegeten, dus mocht je hier al iets voorbij zien komen waarvan je denkt; "daar moet ik heen!" alle informatie komt eraan!
Bij het zien van al deze foto's wil ik echt heel graag weer terug.. Gelukkig hebben we de foto's en de video's nog!