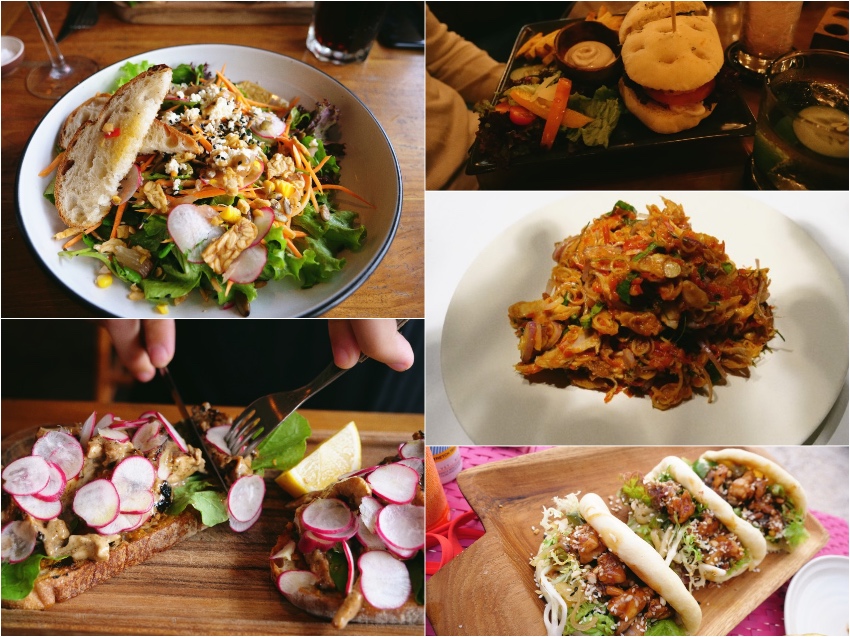 Het tweede en het laatste deel van mijn Indonesië voedingsdagboek deel ik vandaag met jullie. Veel hebben jullie al voorbij zien komen op Instagram/Instastory, Foto dagboeken en alle tips omtrent eetplekken die ik van de week met jullie deelde. Maar hier zie je ook de gerechten die we 'binnenshuis' hebben gegeten en de gerechten die het niet gehaald hebben tot de tips-lijst.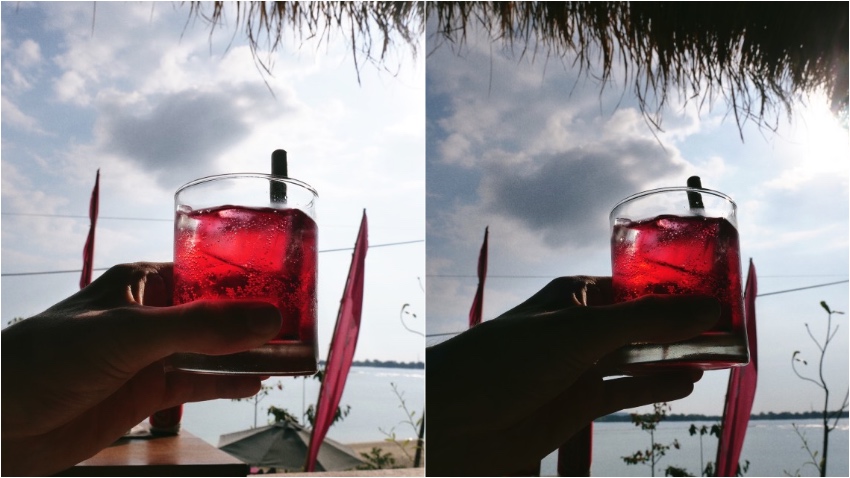 Op Gili Air is er een hotel/restaurant genaamd Pink Coco dat enorm Instagram-waardig is en snelle wifi heeft (het was voor mij de redding om een vlog op tijd te uploaden want onze lodge had bijna geen bereik, je kon alleen whatsappen en de stroom viel constant uit). Maar qua eten was het drie keer niks, erg commercieel en weinig 'versheid' helaas. Boy bestelde een Fanta en kreeg een mega roze drankje, haha.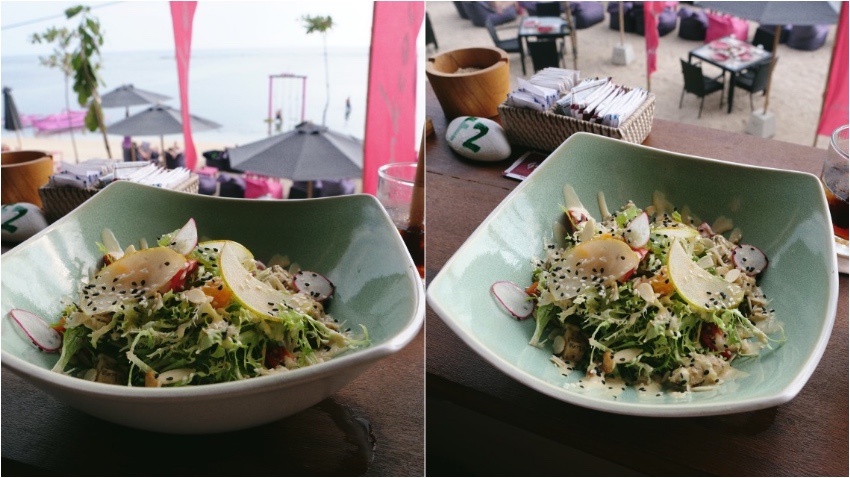 Ik bestelde een salade die prima was! Veel dressing, een beetje topping en 2 verdwaalde partjes mandarijn, terwijl het er meer hadden moeten zijn denk ik 😉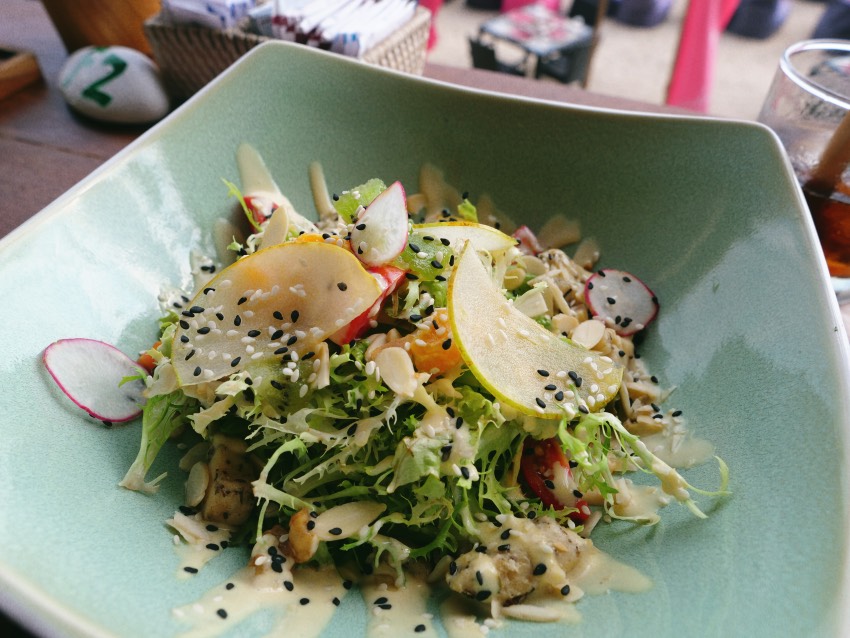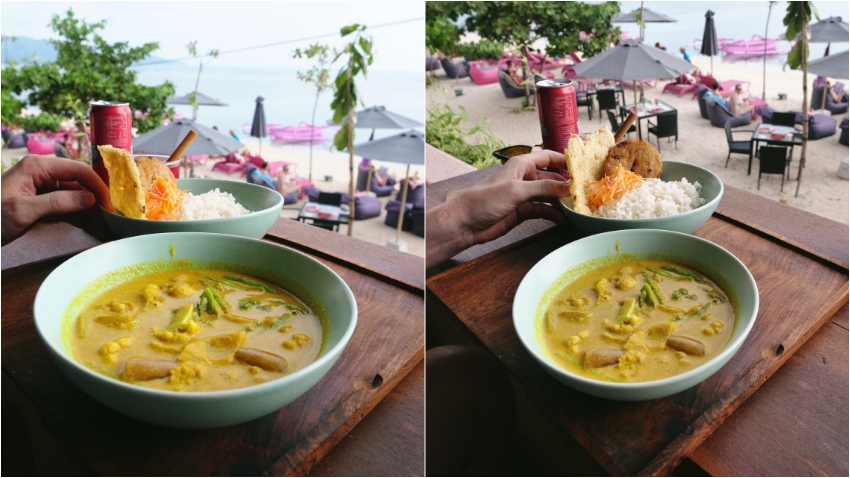 Boy bestelde een curry, was hij ook niet zo over te spreken.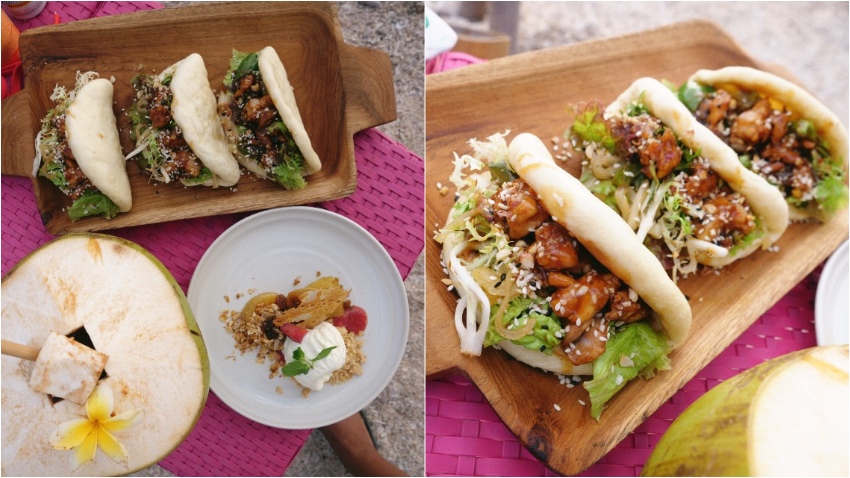 Vervolgens verplaatsten we ons naar het strand gedeelte en kregen na een paar uur weer honger. Boy ging voor de gestoomde broodjes met kip die hij to-taal een mislukking vond. Boy is kritisch met zijn maaltijden 😉
Ik bestelde een toetje en vond deze echt heerlijk!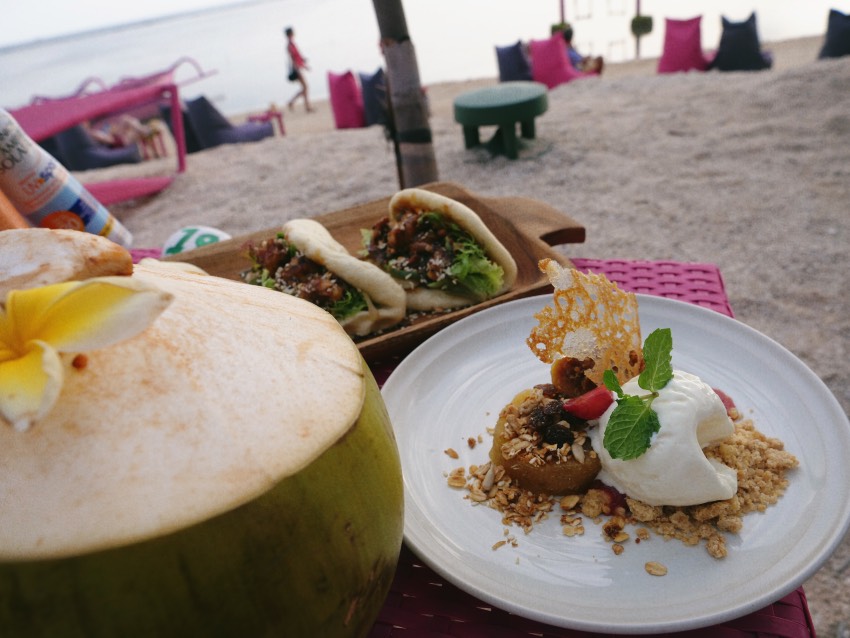 Ik had een soort cassave toetje met vanille ijs, granola en fruit. Het was echt heel lekker.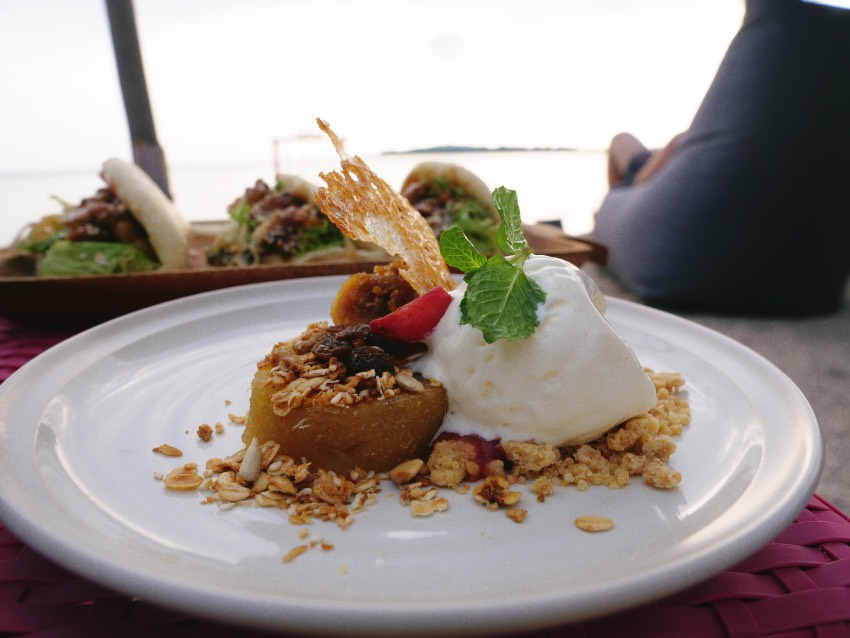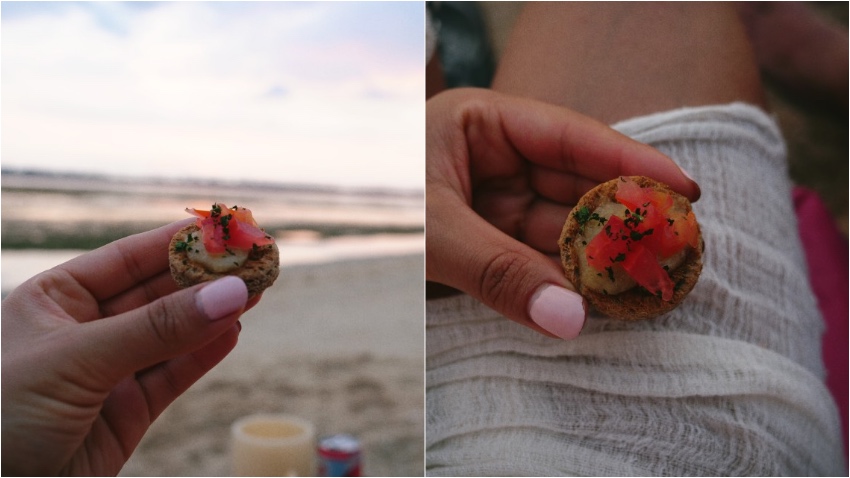 Tijdens de zonsondergang kregen we allemaal nog 'bruschetta met hummus en tomaat', het was alleen een zachte cracker en niet helemaal een bruschetta zoals we in Europa mee verwend zijn.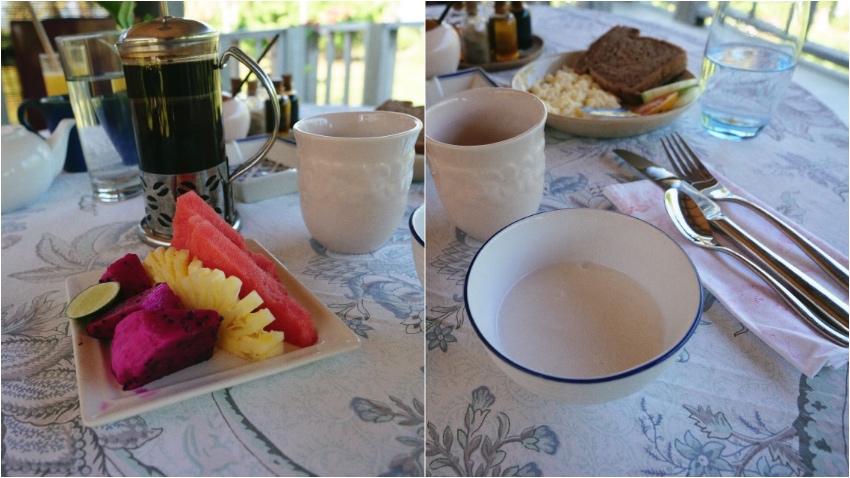 Het ontbijt in onze lodge was werkelijk heerlijk! De kokosyoghurt die voor mijn gevoel kokosroom was, vond ik zó heerlijk. Ik vroeg hem zonder muesli/cruesli zodat ik mijn fruit en brood erin kon dippen. Ooohh als ik er weer terug aan denk, zó lekker!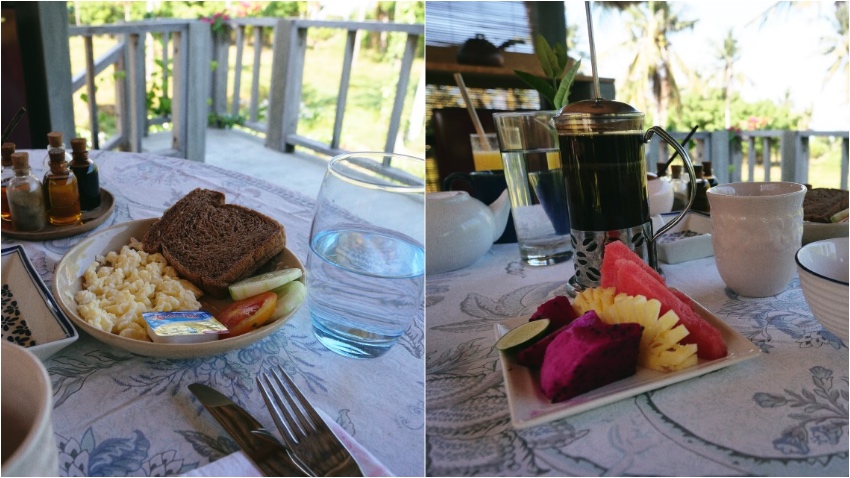 Vers fruit, roerei, top!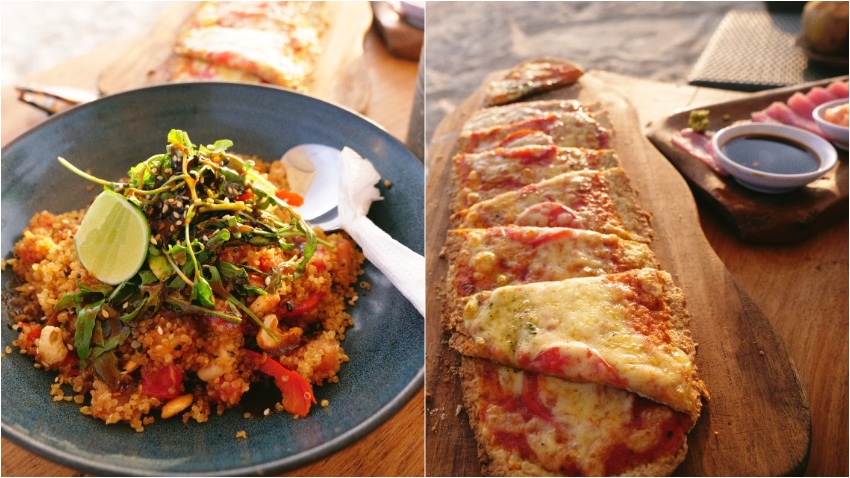 Eten bij Mowie's was heerlijk! Couscoussalade met cashewnoten, pizza, sashimi (voor Boy) en frietjes met huisgemaakte ketchup. En dat terwijl je kijkt naar de zonsondergang.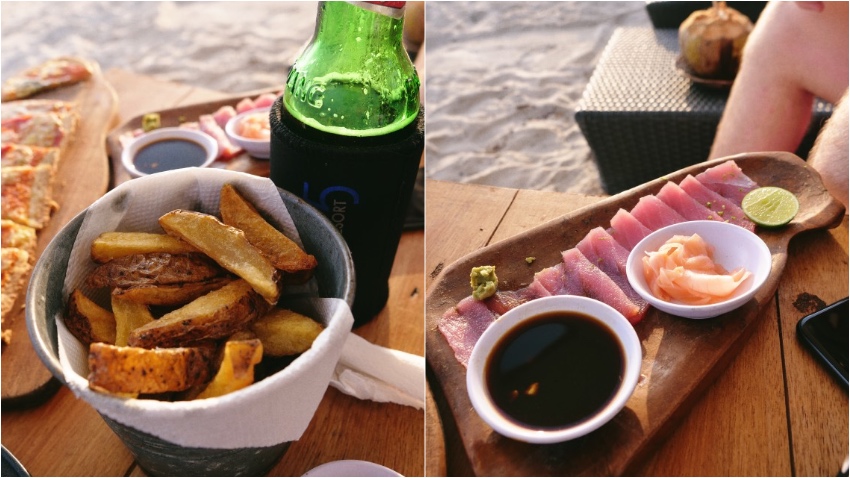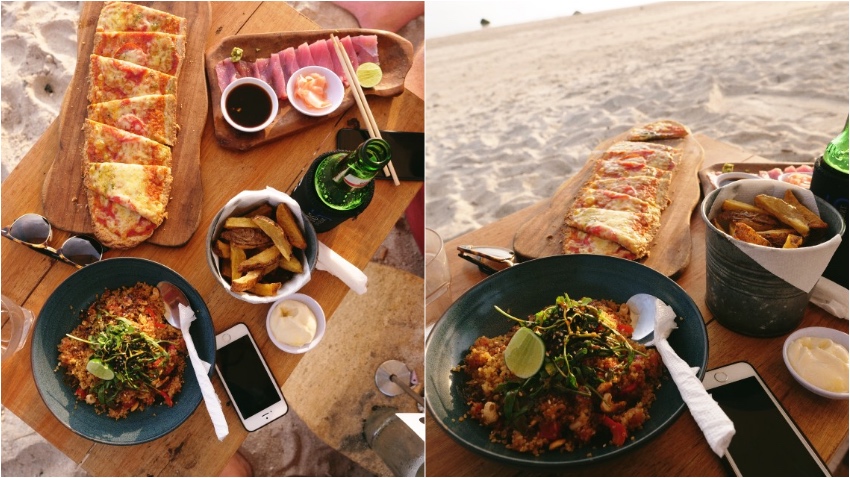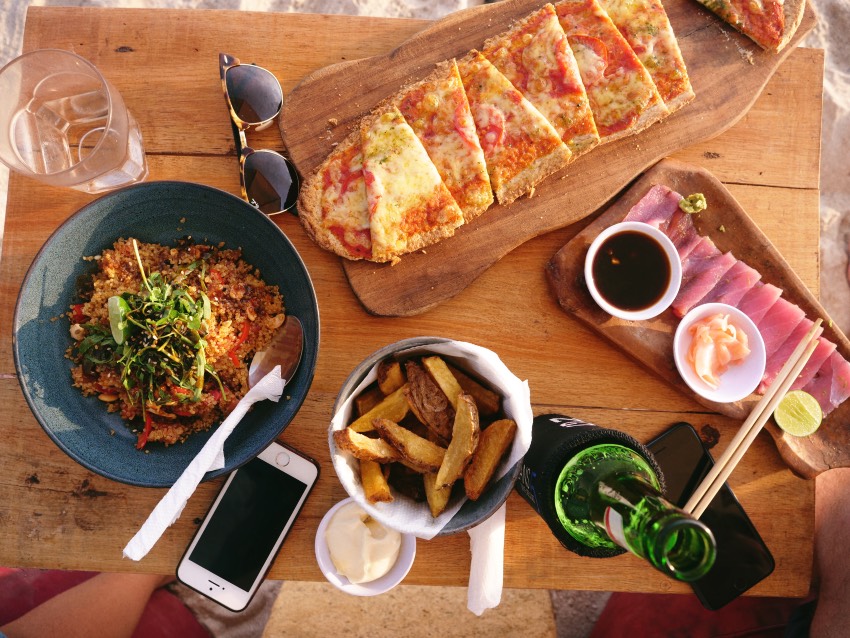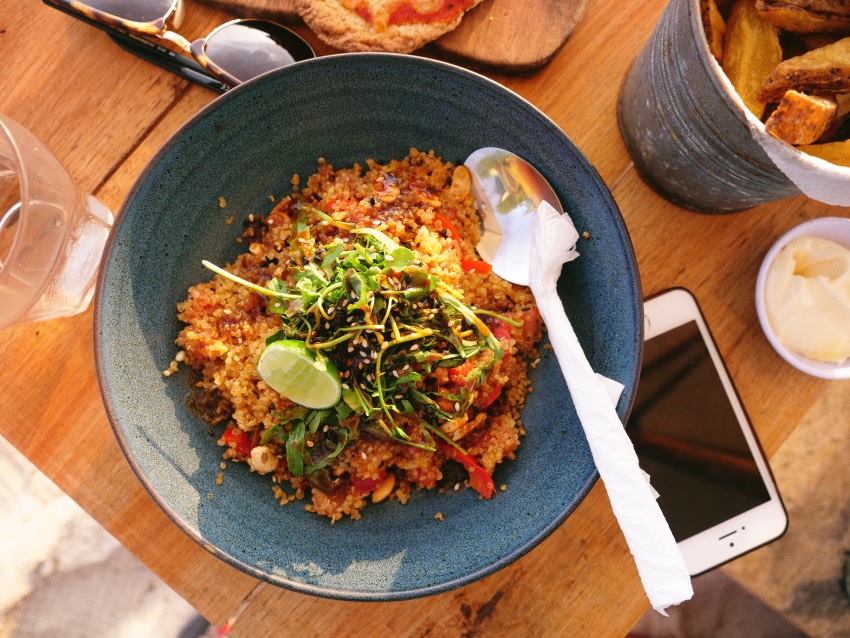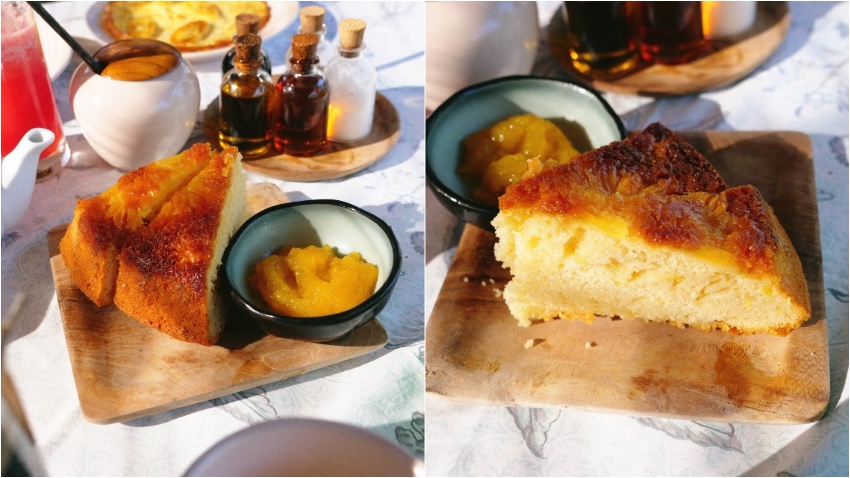 Onze laatste ochtend op Gili Air kregen we een vers gemaakte ananas-cake bij ons ontbijt met wat huisgemaakte jam. Zo lekker! Beide heb ik opgegeten, haha.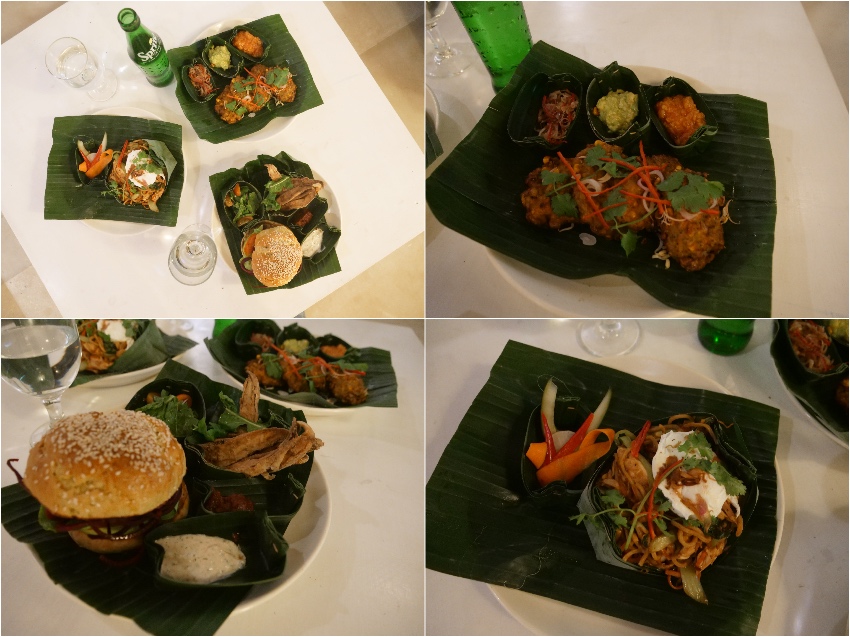 Bij aankomst in Ubud, op Bali hebben we eten besteld bij Juice Ja Café. HEERLIJK! En ik heb het al meerdere keren gezegd, maar kijk even naar de foto's: géén plastic! De sprite kwam ook gewoon in glas, zoals vroeger. Dikke complimenten.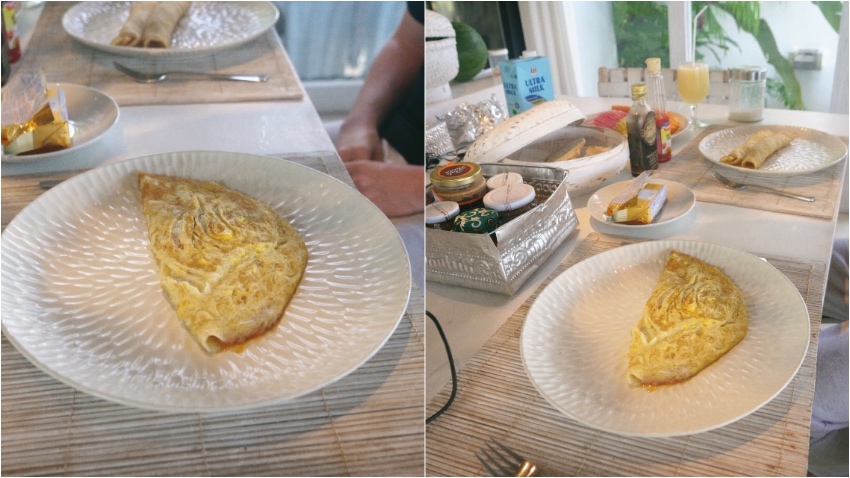 Elke ochtend werd ons ontbijt klaargemaakt in onze villa. Of je nu pannenkoeken of omeletten wilde (want daar blijft het ook steeds bij ;)). Ik ging voor een omelet met wat toast, Boy blijft stabiel met zijn pannenkoeken!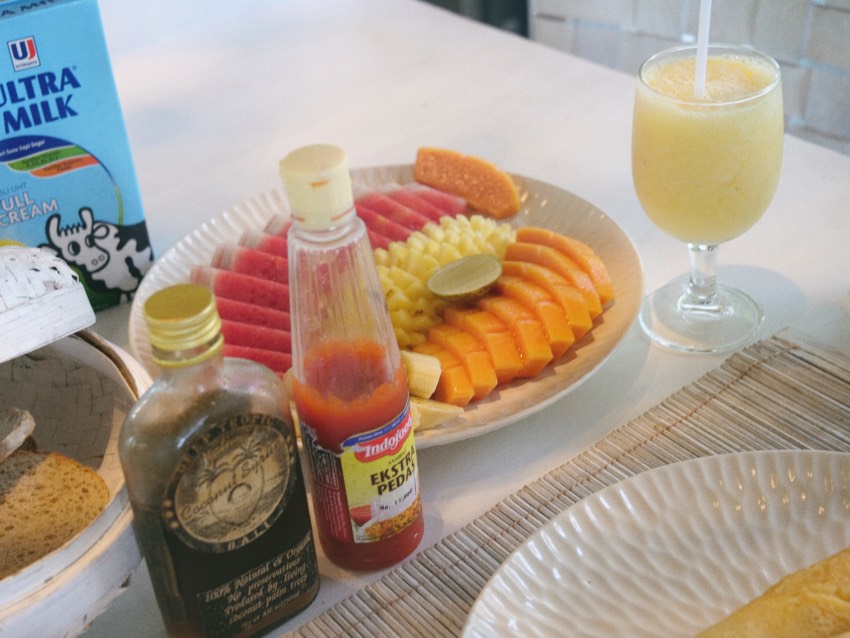 En dat fruit, wauw! Dat mis ik nog steeds. Hoe zoet en lekker het fruit smaakte, én dat het zo mooi voor je gesneden wordt. Wat een verwennerij.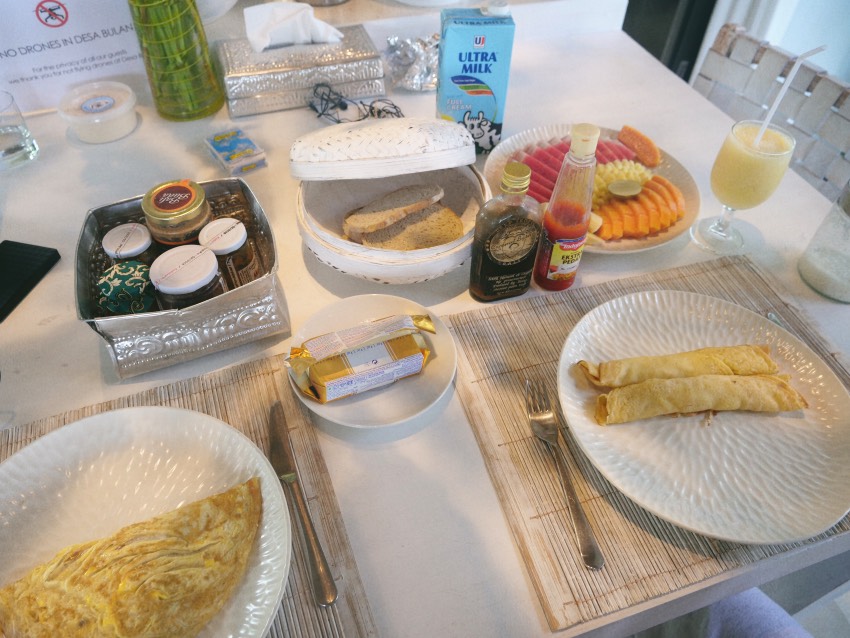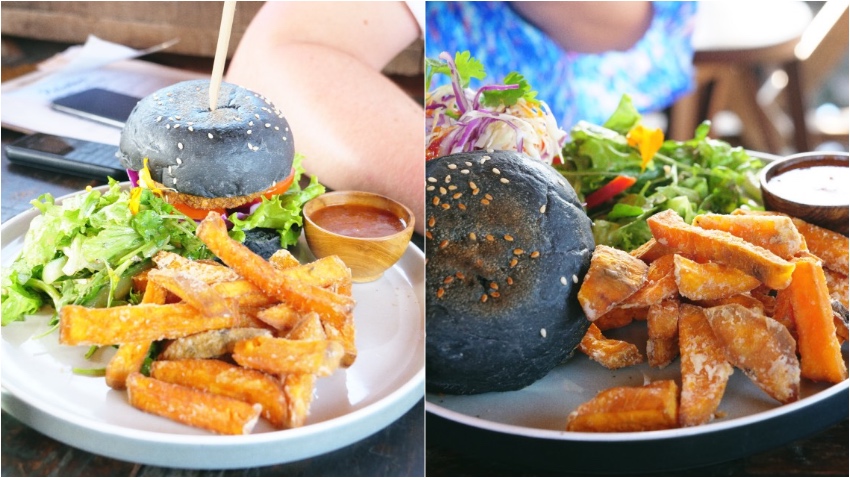 In Canggu eten bij Peloton Supershop, heerlijk vegan restaurant!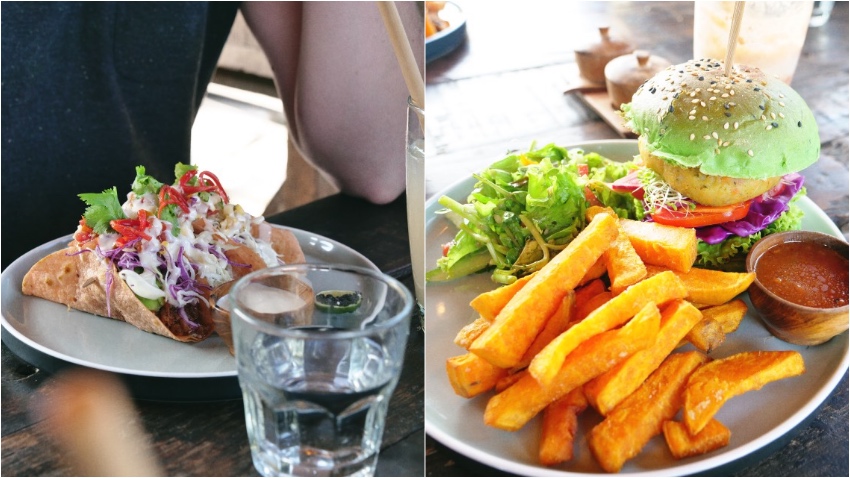 Burger met zoete aardappel frietjes, I love it! We hebben daar afgesproken met vrienden uit Den Haag , hoe grappig 😉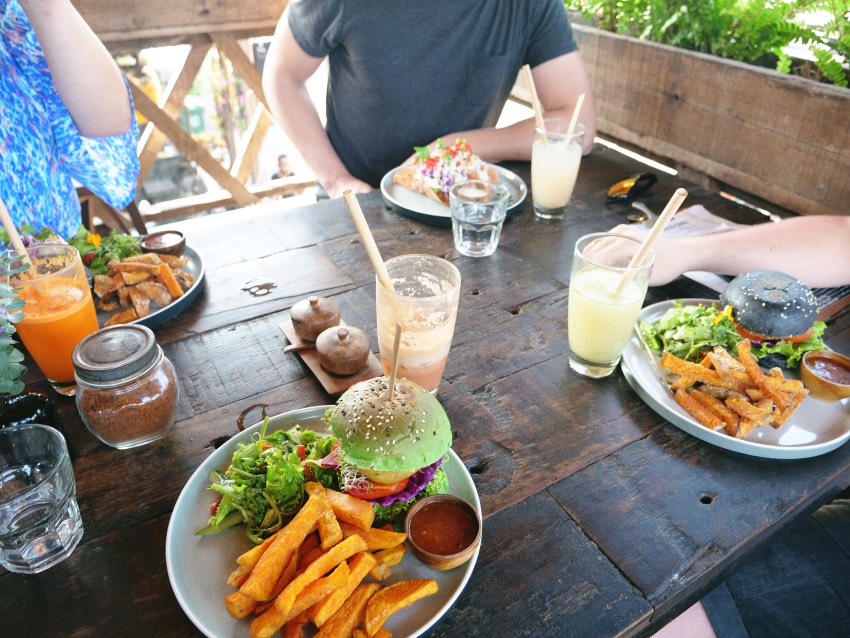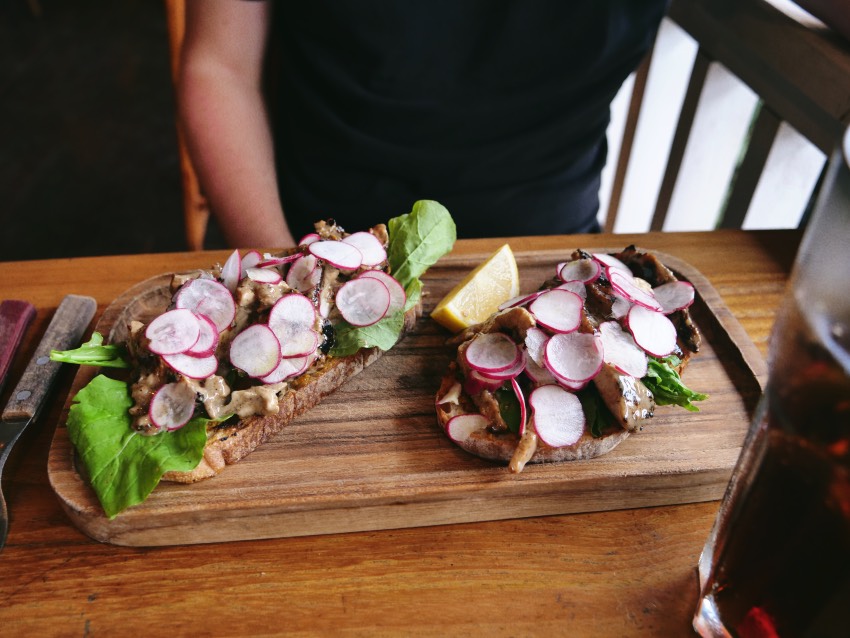 Lunchen bij een tentje (Watercress) dat we tegen kwamen in Ubud maar voor mij was het een dikke teleurstelling. Ze hadden de smoothie bowl niet meer die ik bestelde en mijn salade vond ik drie keer niks. Boy zijn broodje met kip vond hij vervolgens wel weer erg lekker!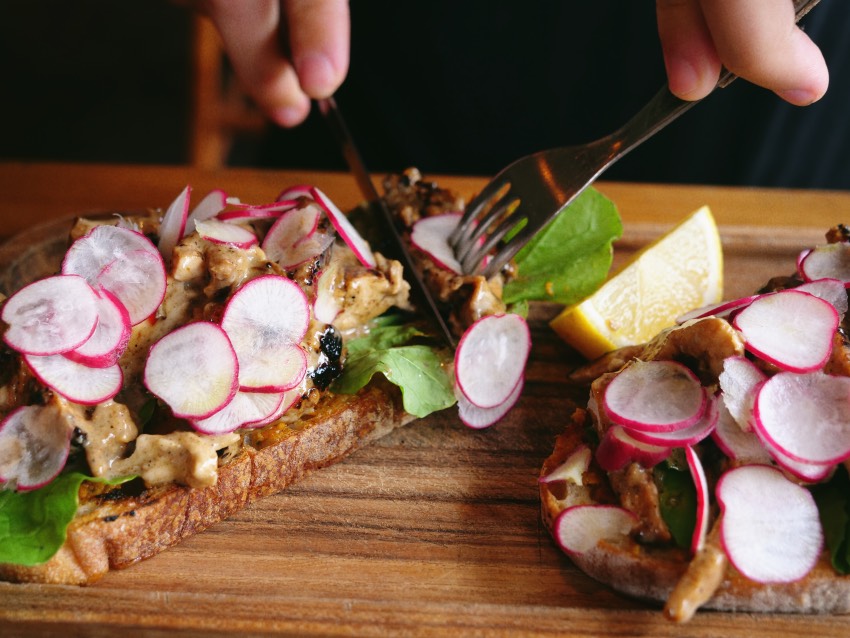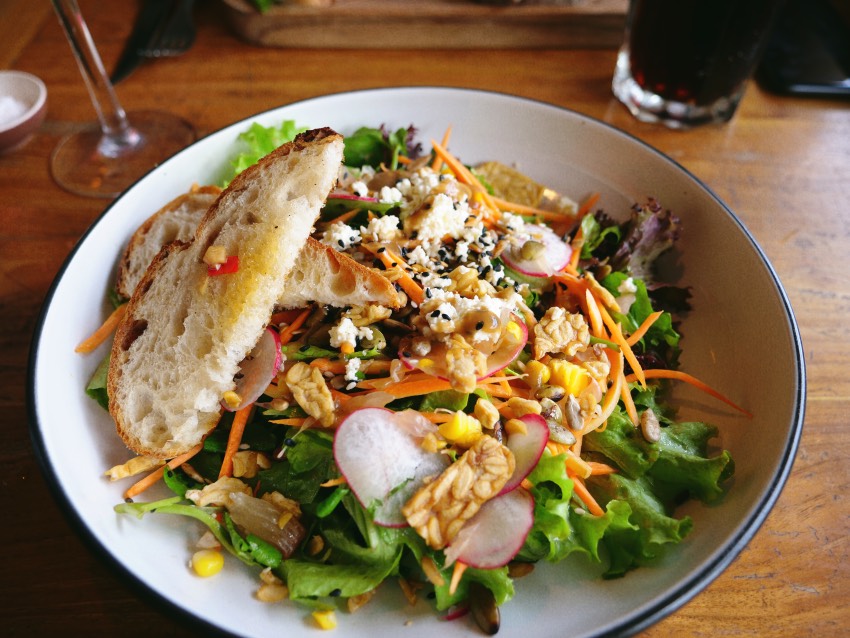 Ik had een beetje sla, een héél klein beetje tempeh, nog wat wortel, mais en radijs maar vooral veel dressing wat het niet zo lekker maakte vond ik.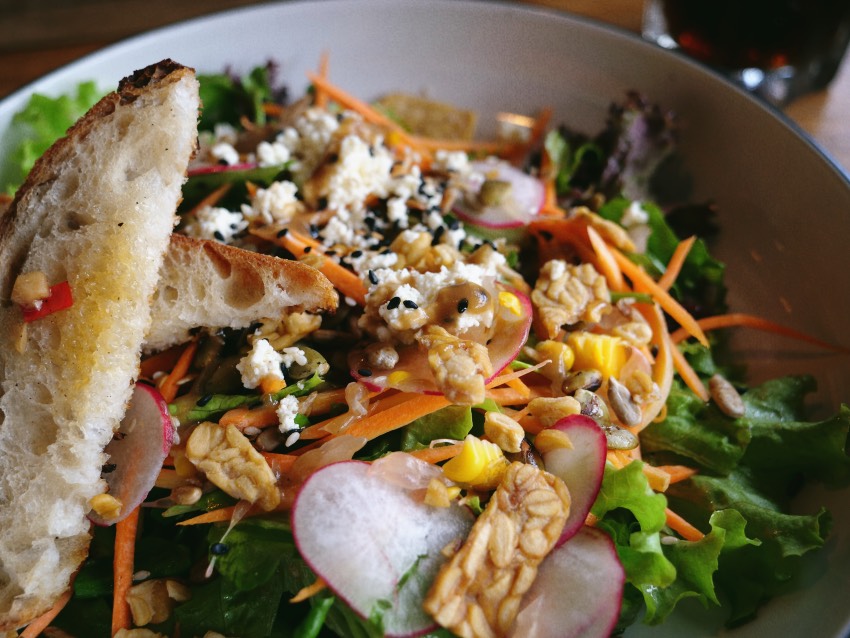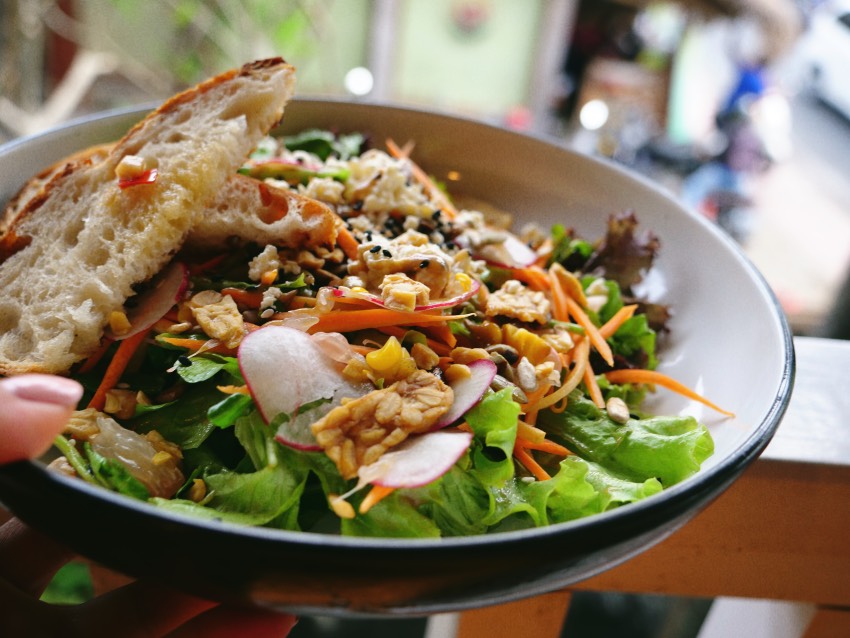 Fotogeniek is de salade wel!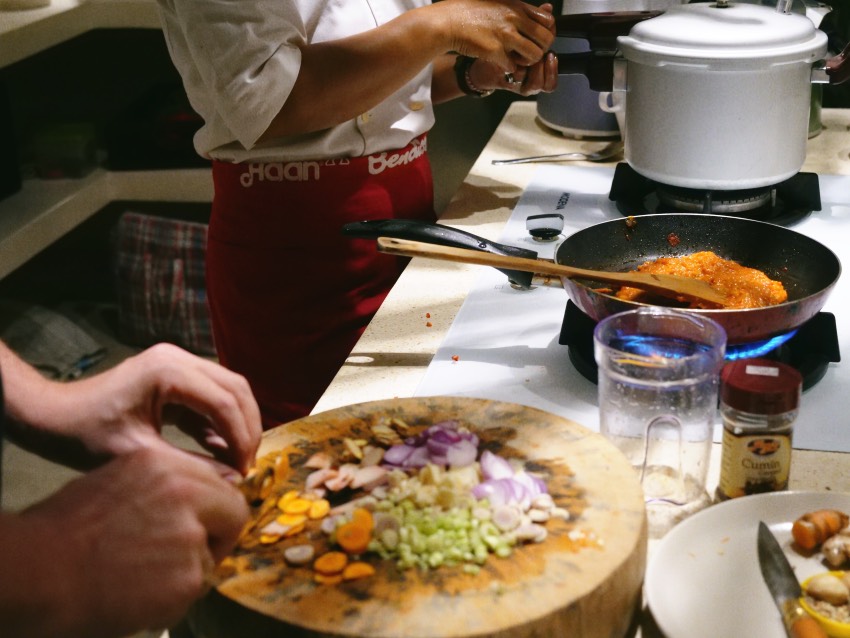 We besloten een avond te besteden aan een Balinese kookles in onze villa en wat een ervaring was dat! Ik heb alles opgeschreven zodat ik het thuis opnieuw kan gaan maken en zodra het lukt, deel ik de recepten met jullie. Wat was dit leuk zeg! Absoluut een aanrader.
Hier maakten we sambal.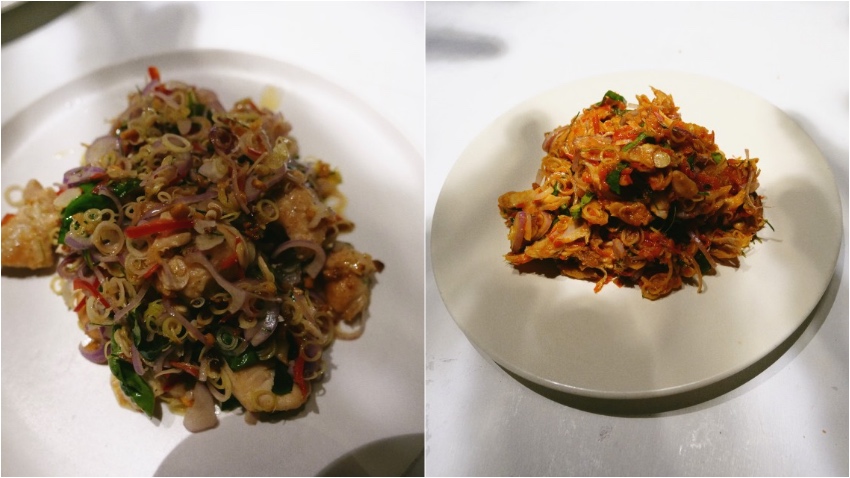 Ik weet niet precies meer wat we nu allemaal hebben gemaakt, maar ik deel alles zodra ik het thuis opnieuw probeer.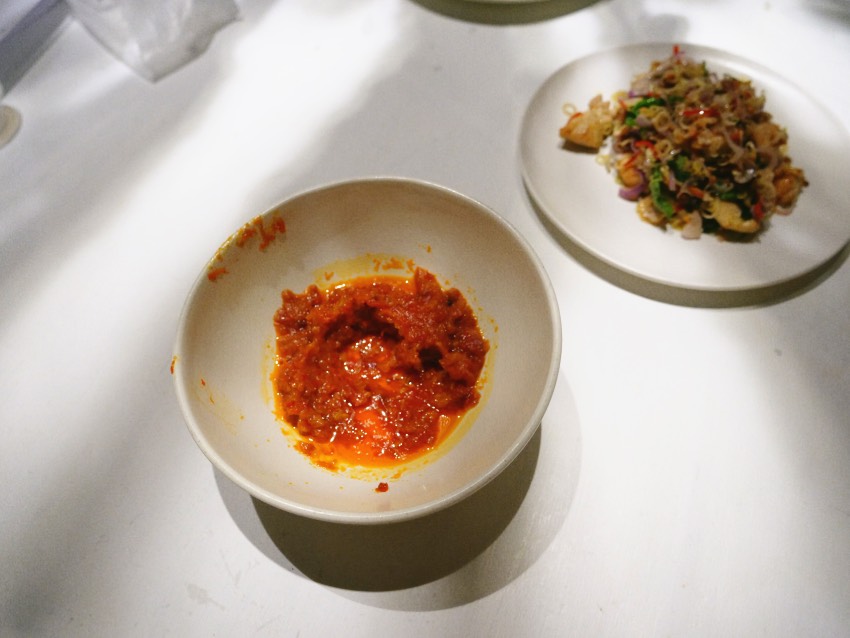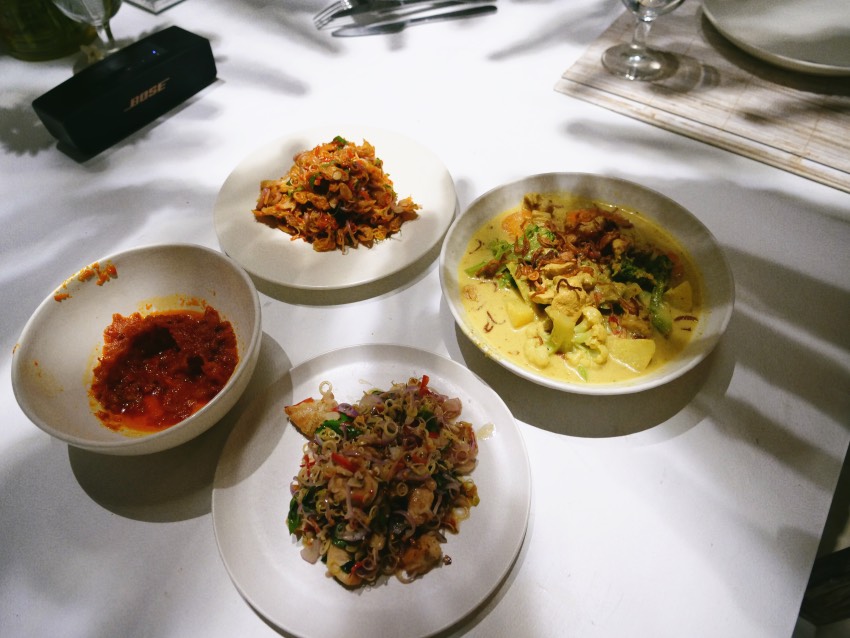 Genieten!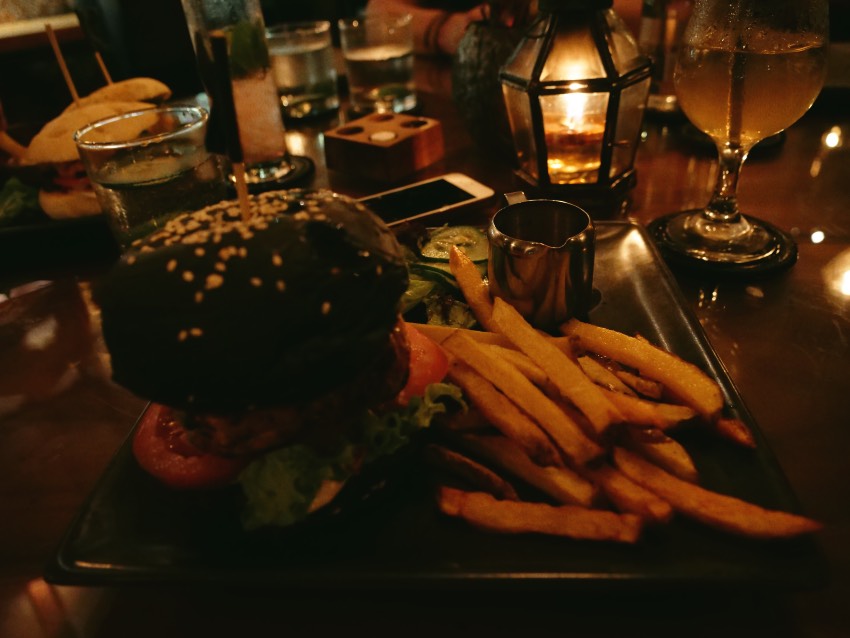 Weer een avondje vegan burgers eten. Op Bali ben je echt in vegan paradijs. Als er vlees op het menu staat, dan staat er vaak nog iets bij van 'we proberen minder vlees te gebruiken voor het milieu etc.' ze proberen de boodschap echt uit te dragen en dat vind ik mooi!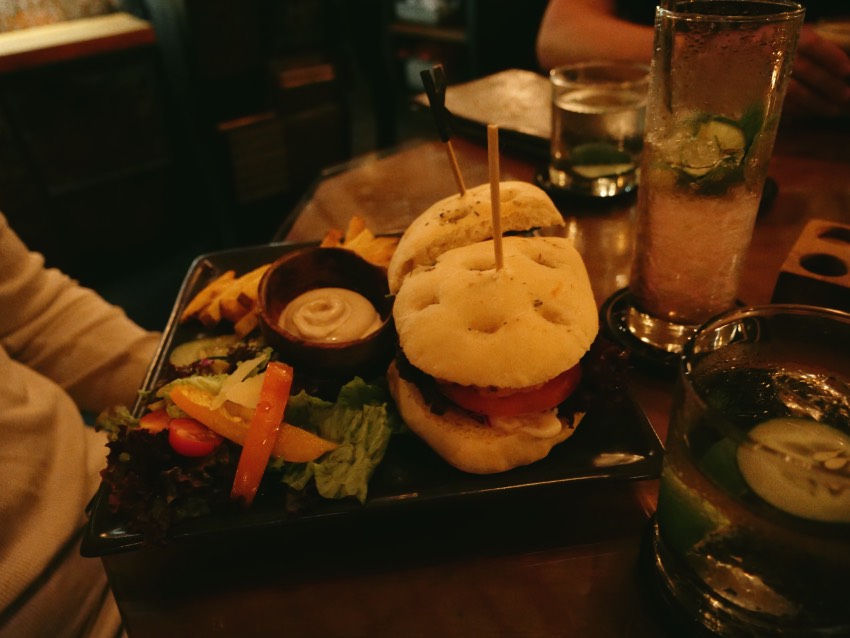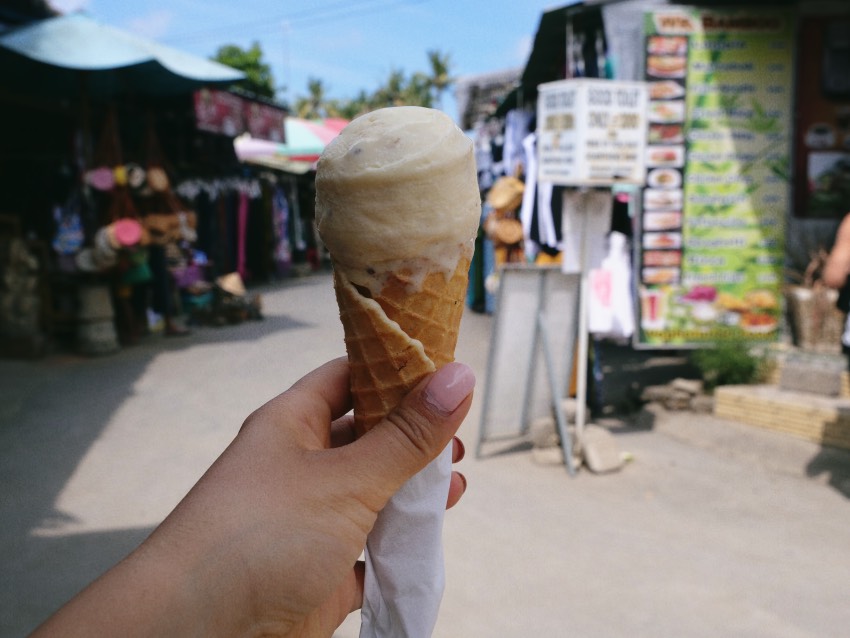 Ijsje kan niet ontbreken op vakantie.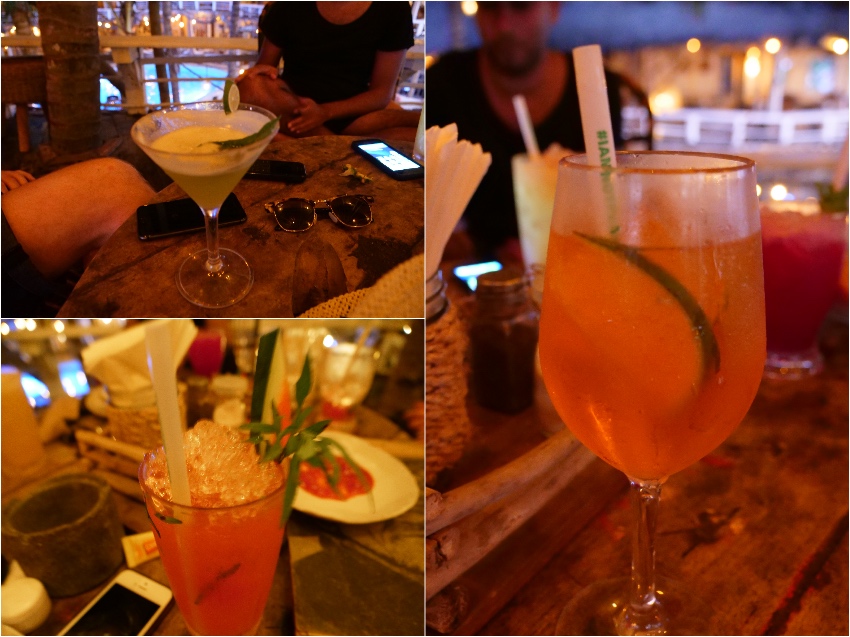 Drankjes doen met vrienden uit Amsterdam (jaja, iedereen is op Bali haha) bij La Brisa in Canggu.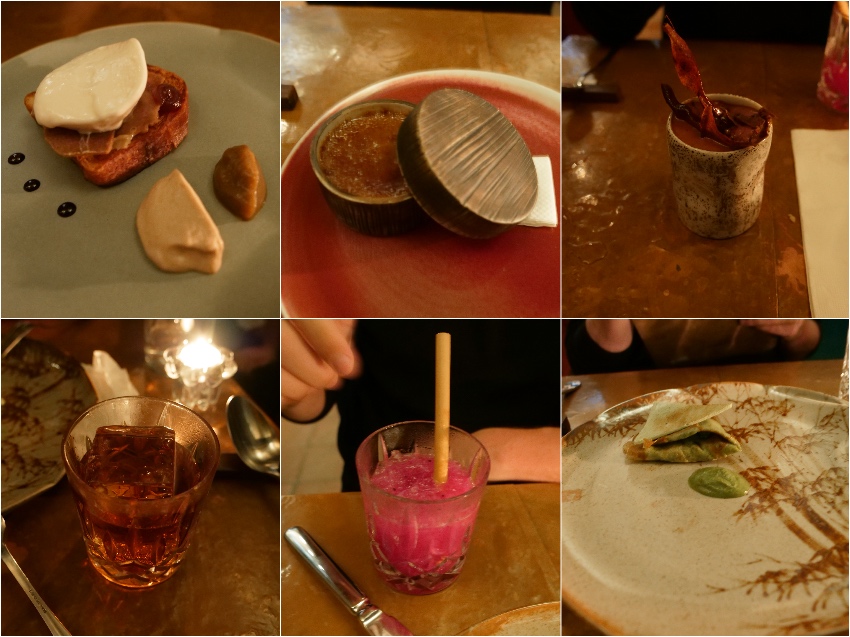 Onze één na laatste avond had Boy een verrassing voor me. Dit ga je nog zien in de komende vlog(s) maar het was zo lief, zo geweldig! Alleen maar toetjes eten bij Room 4 Dessert in Ubud, Bali.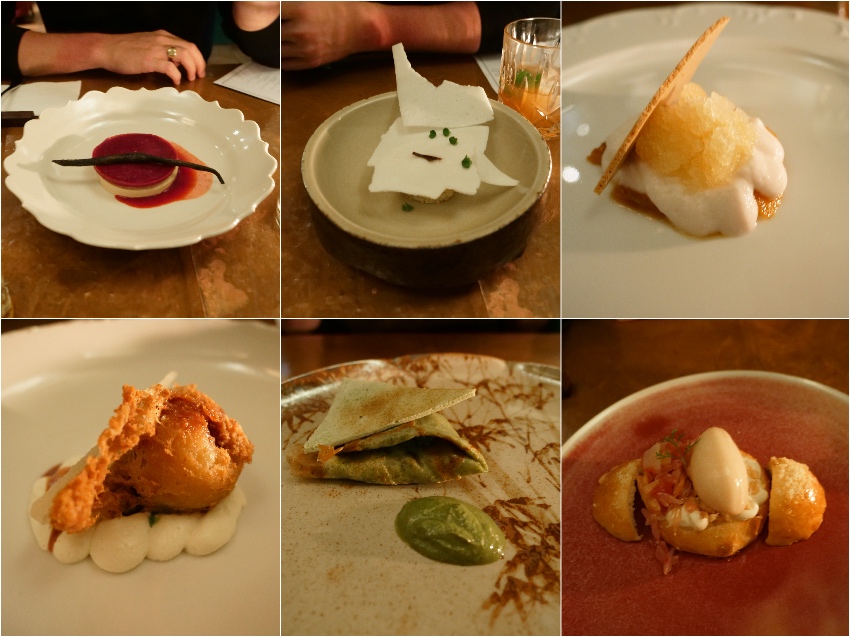 Als ik dit weer zie, wil ik er opnieuw in duiken. Het was zo speciaal en lief van Boy om dit al in Nederland te hebben gereserveerd en geregeld. I love you Boy!