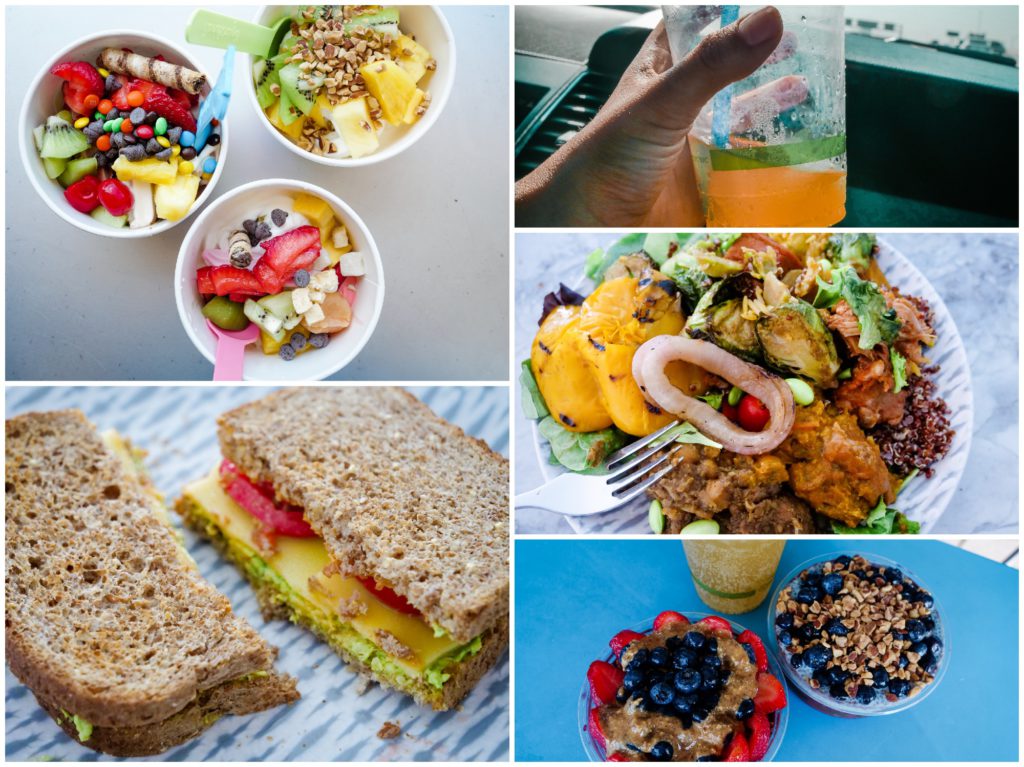 Wat eet ik nou eigenlijk nu ik een maand aan de andere kant van de wereld ben? Ga ik veel uit eten of haal ik juist veel eten in huis om thuis te koken?
Er worden me veel vragen gesteld en ik heb eigenlijk niet echt een plan wat betreft eten. Ik doe wat me op dat moment het beste lijkt. Wel hebben we wat 'basis boodschappen' gedaan. Je ziet het in het eerste voedingsdagboek vanuit deze maand in Redondo Beach, California.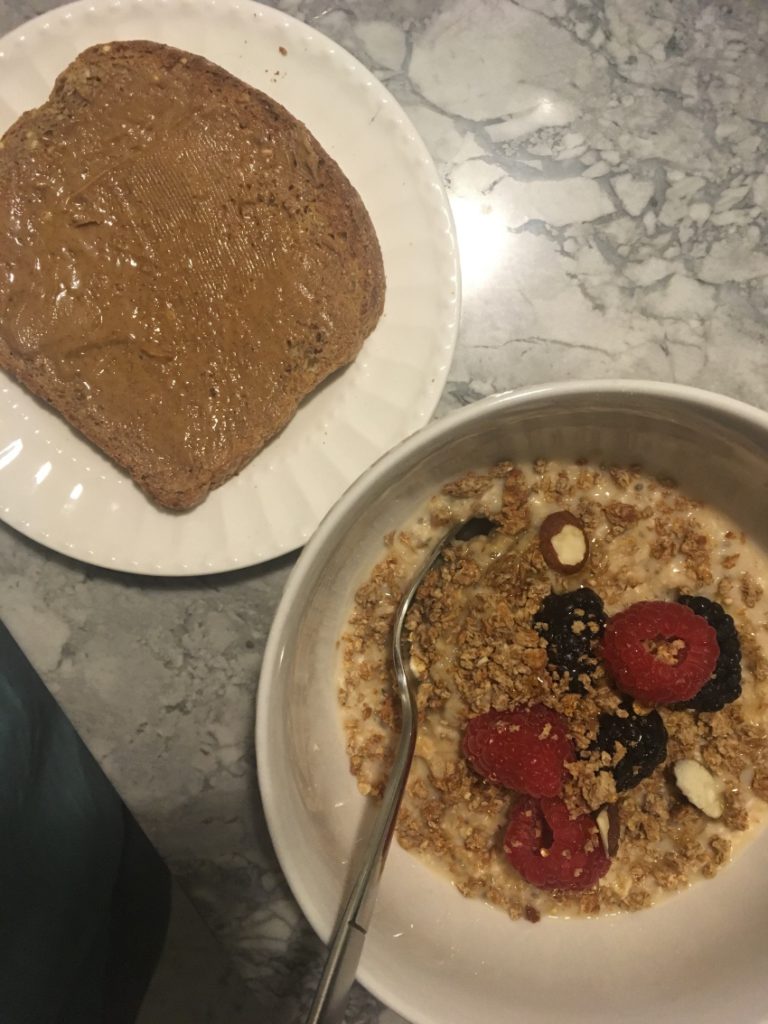 Het eerste ontbijt: Ezekiel brood met amandelpasta en havermout met ezekiel granola (totaal niet zoet, alleen knapperig) met bramen en frambozen.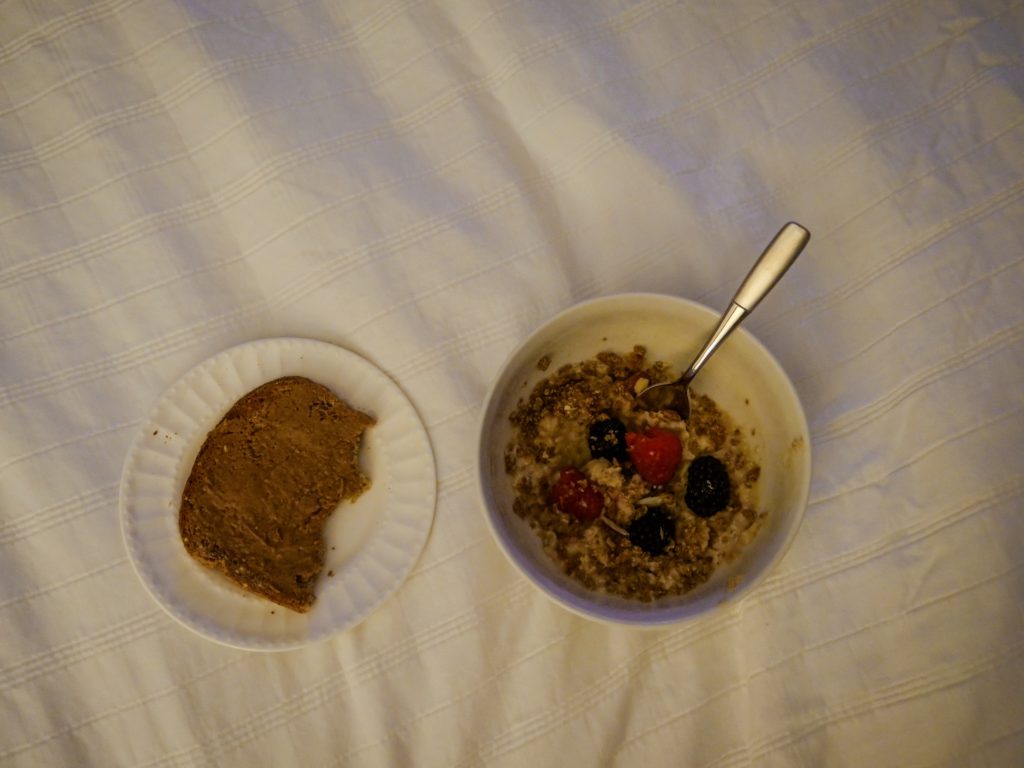 Dat eet ik lekker op bed!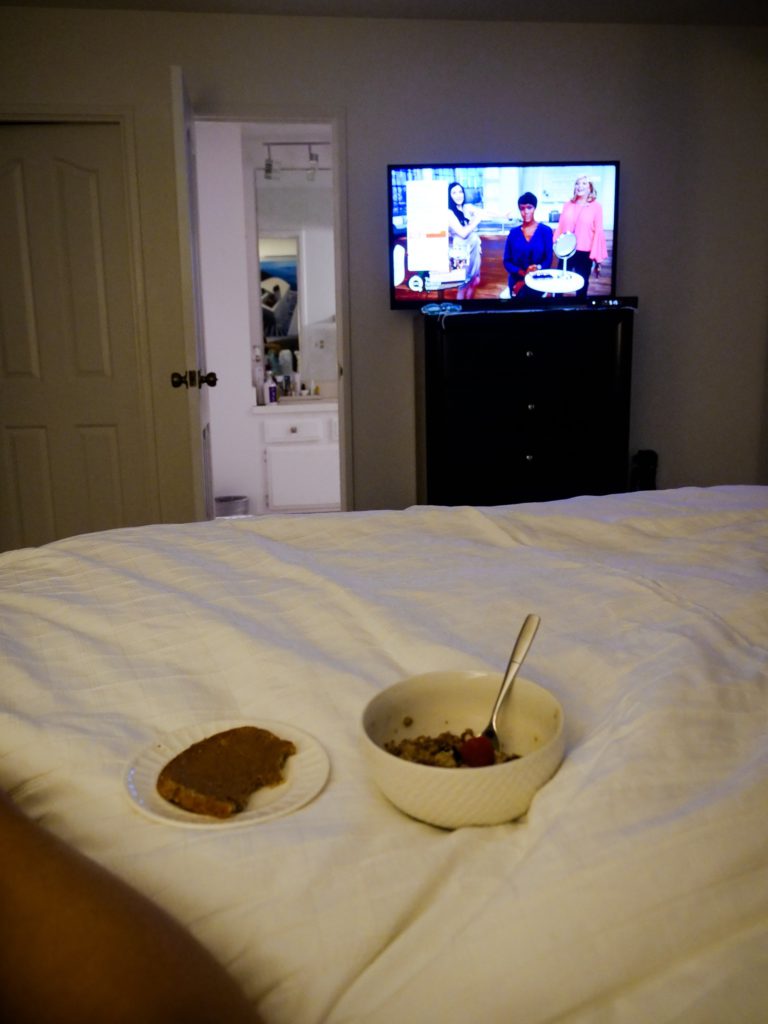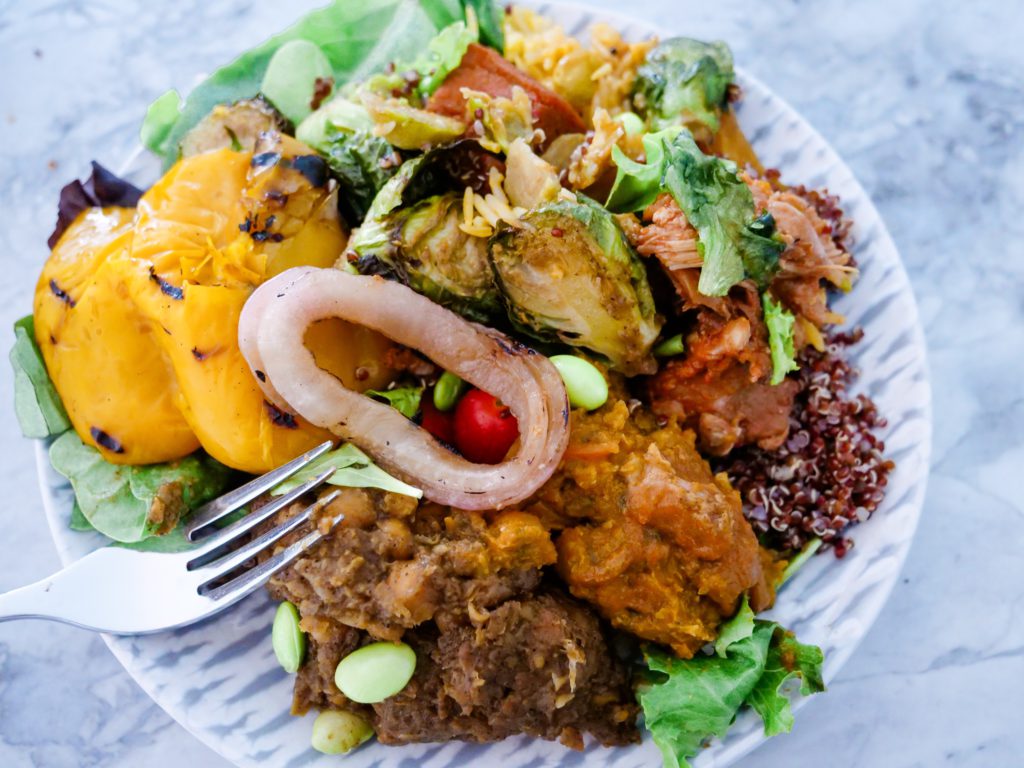 Bij de Whole Foods saladebar geweest. Ik ben dan niet te stoppen! Thuis een groot deel overgeplaatst naar een bord, dat eet wat fijner vind ik.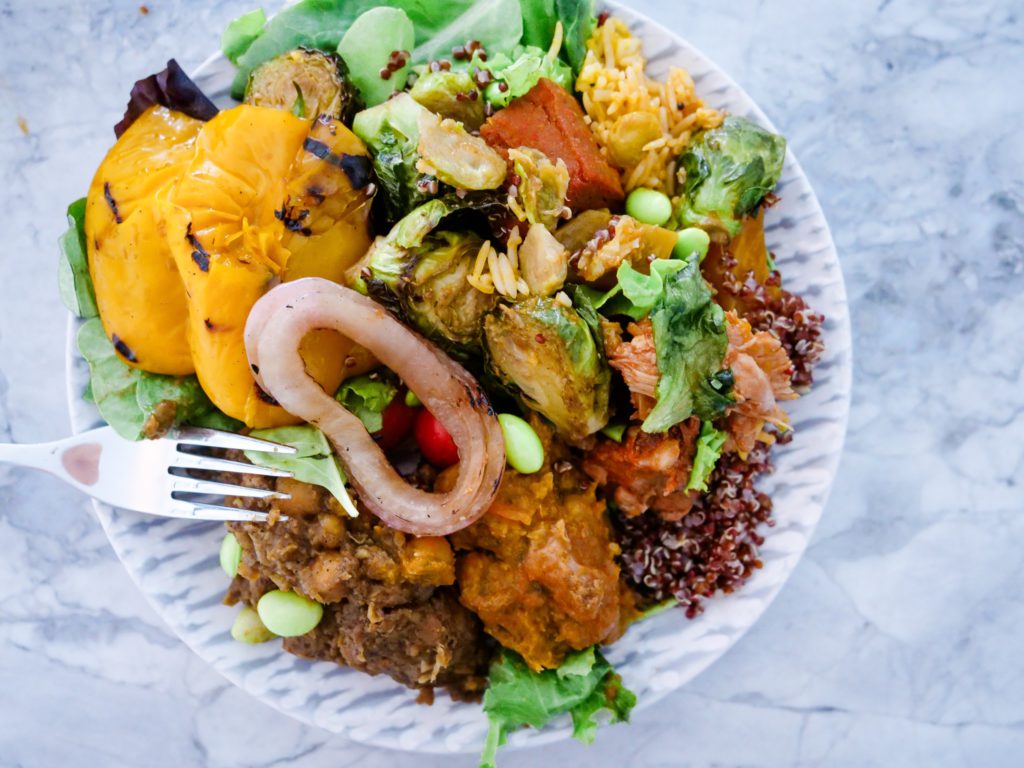 Ja, ik ging iets te ver haha.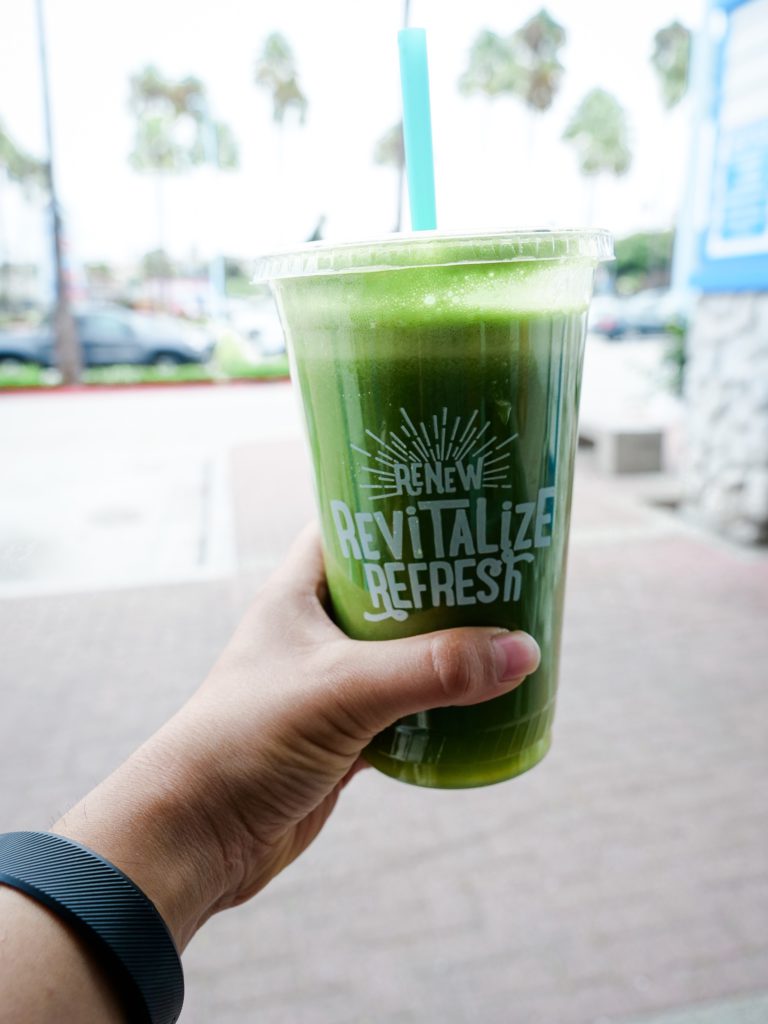 Een enorme groene sap! Ik heb zo mijn twijfels over hoe 'vers' deze was, hij was héél zoet.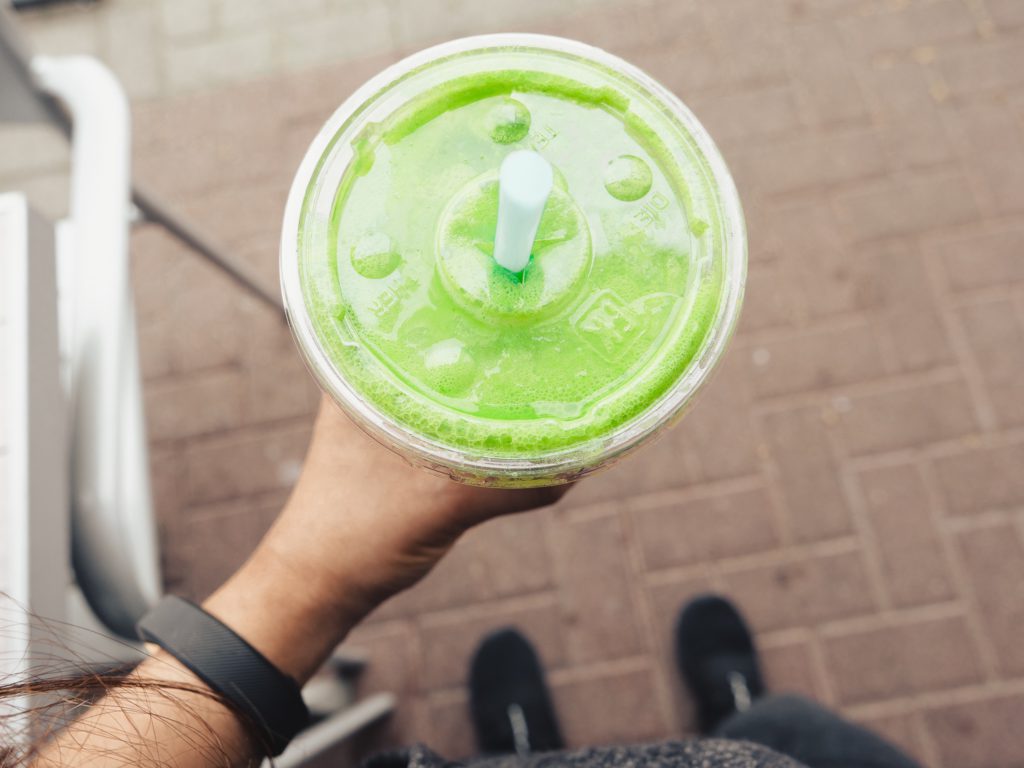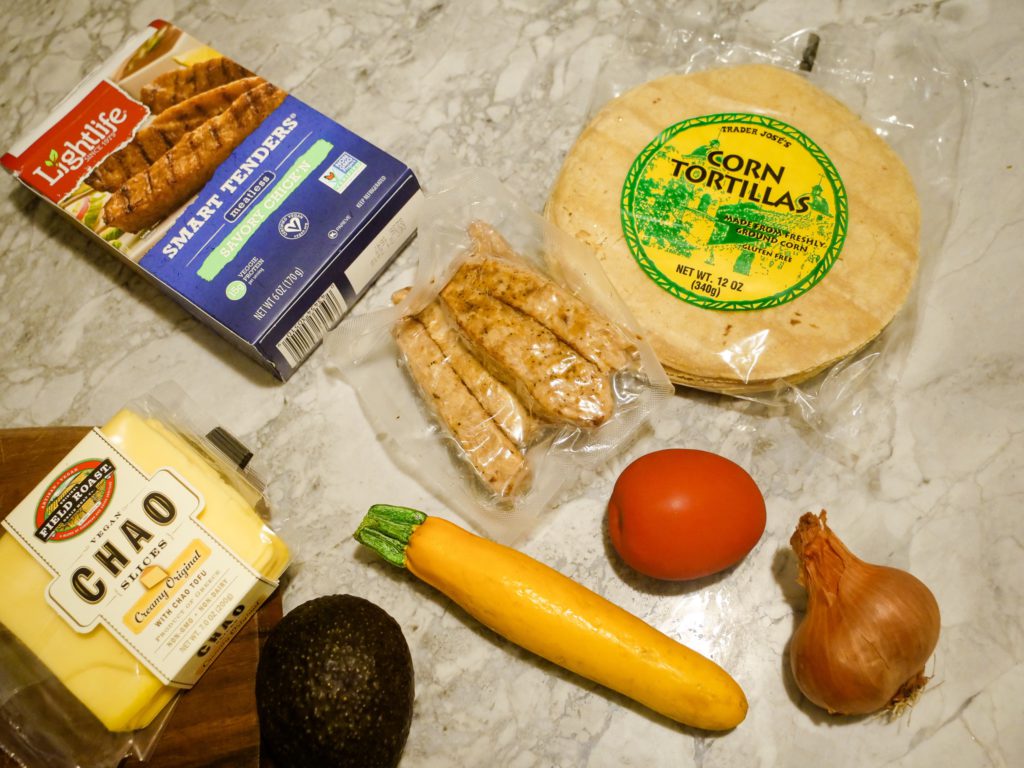 Vegan taco's in the making!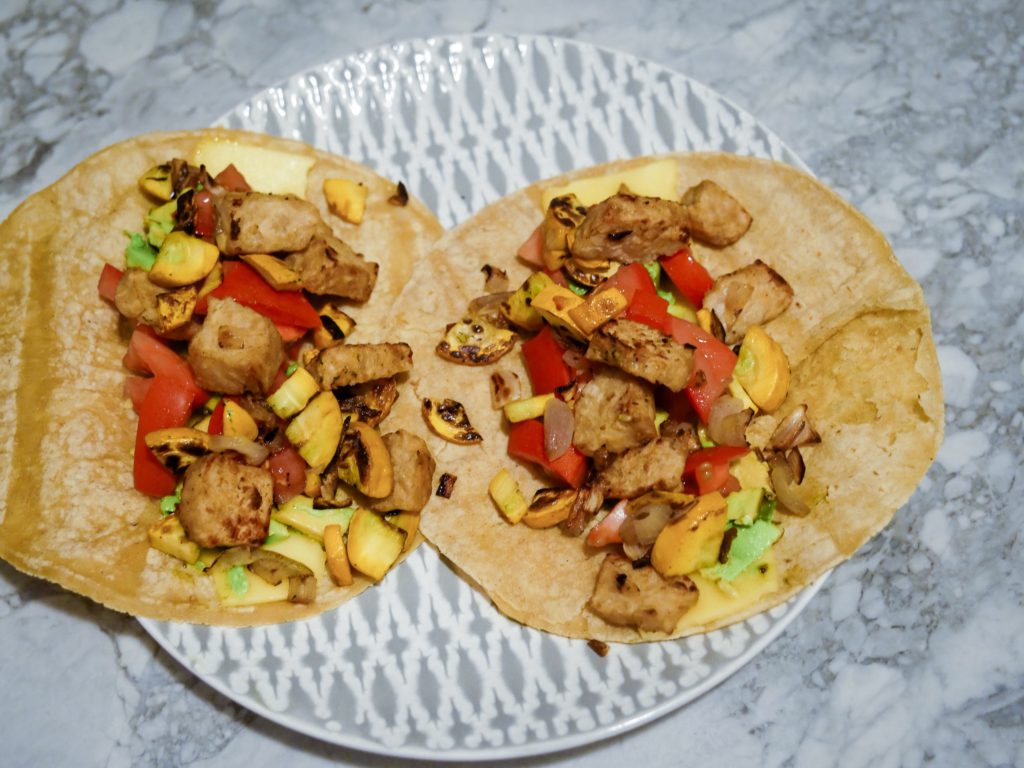 Loved it!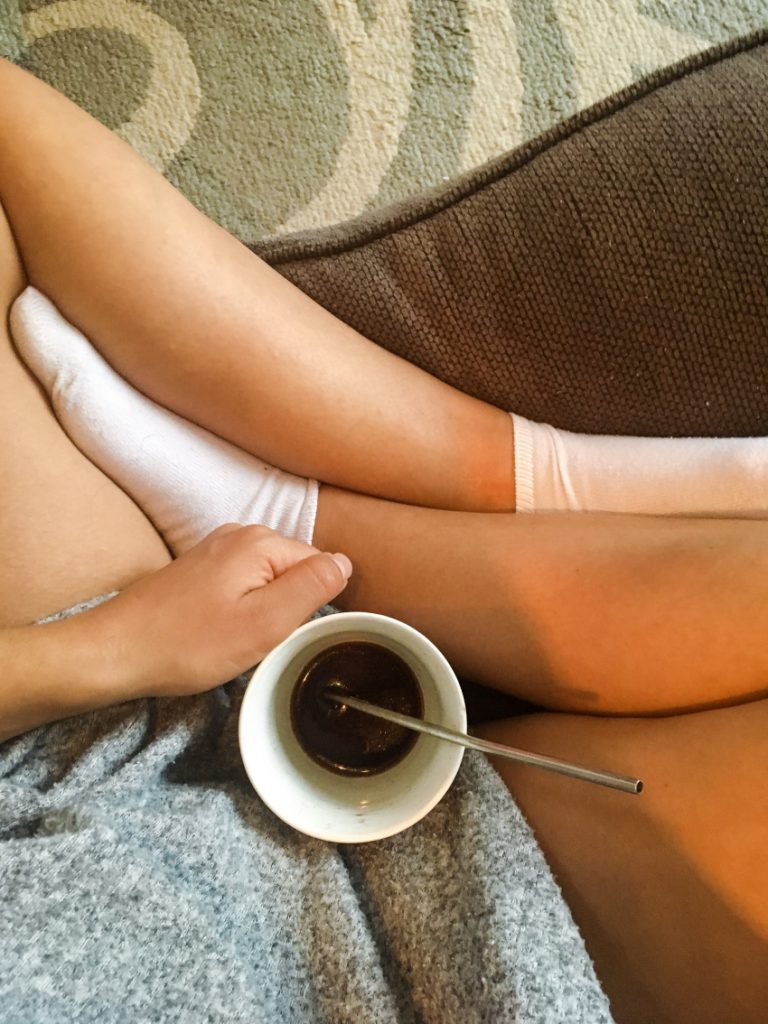 Ik heb mijn aluminiumrietje meegenomen uit Nederland voor de koffie.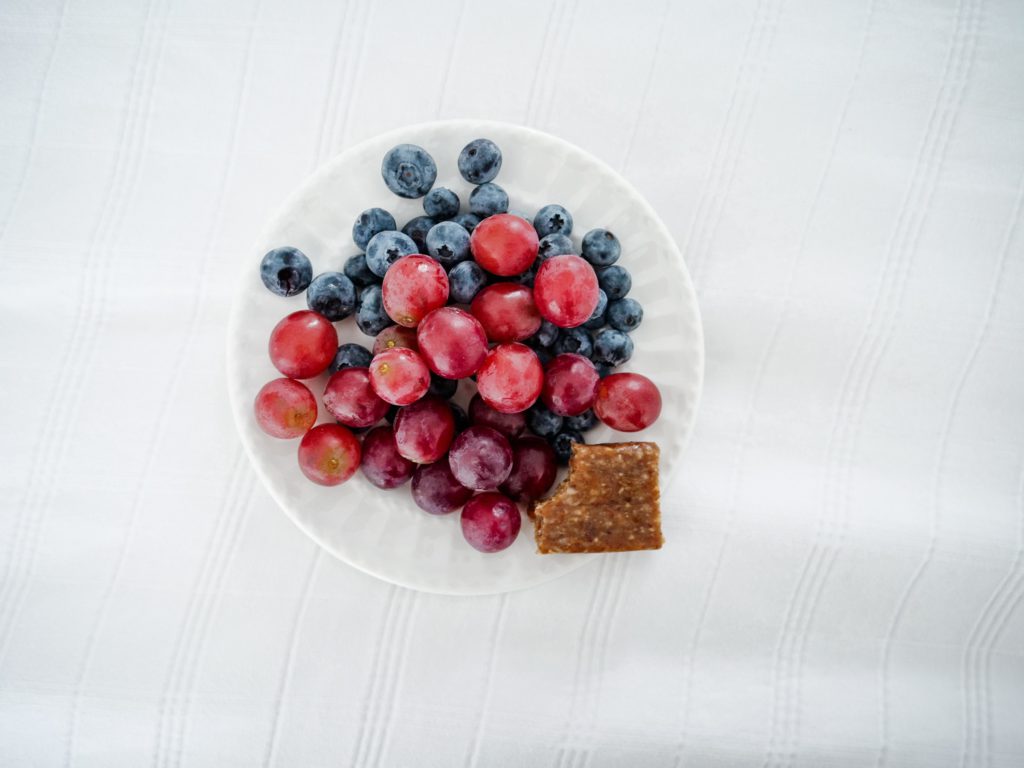 Snacken met druiven, bosbessen en een halve reep (ik ben allerlei repen aan het uitproberen hier). Dit is de Key Lime van Lärabar.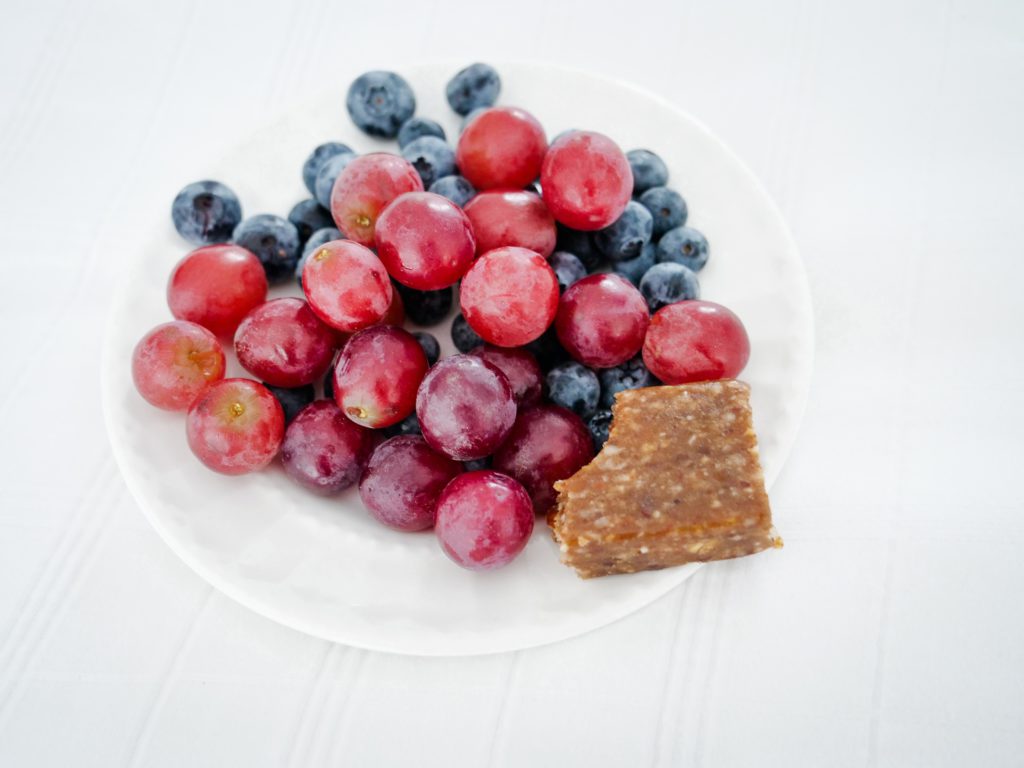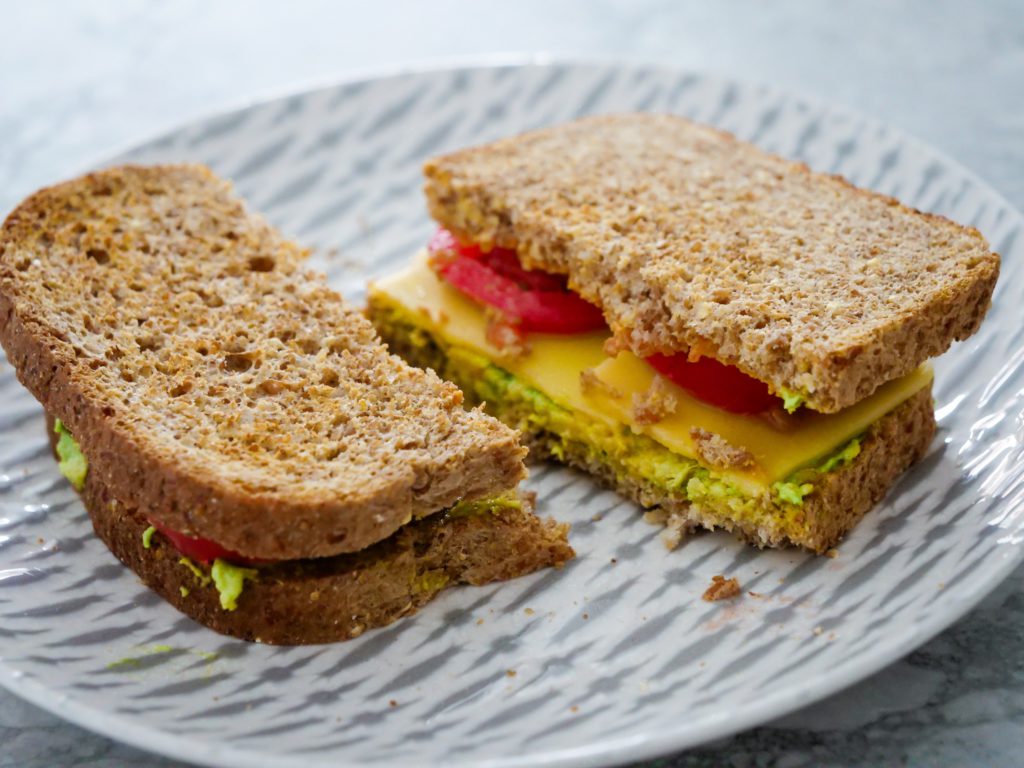 Ezekiel brood met avocado, vegan kaas, hummus en tomaat.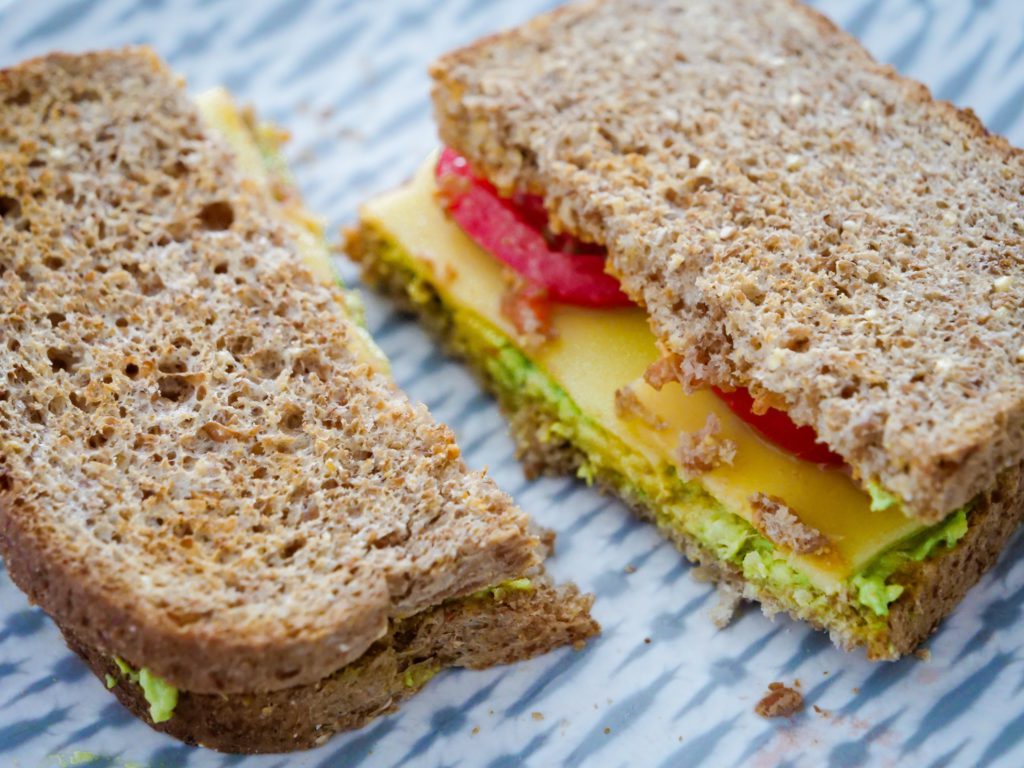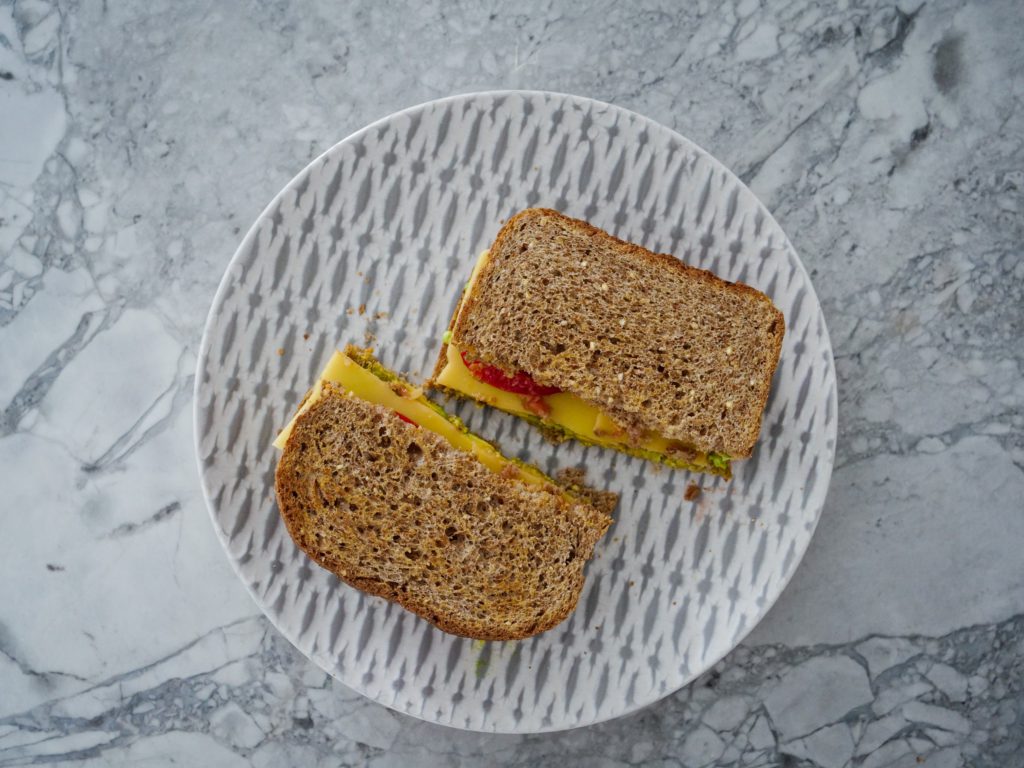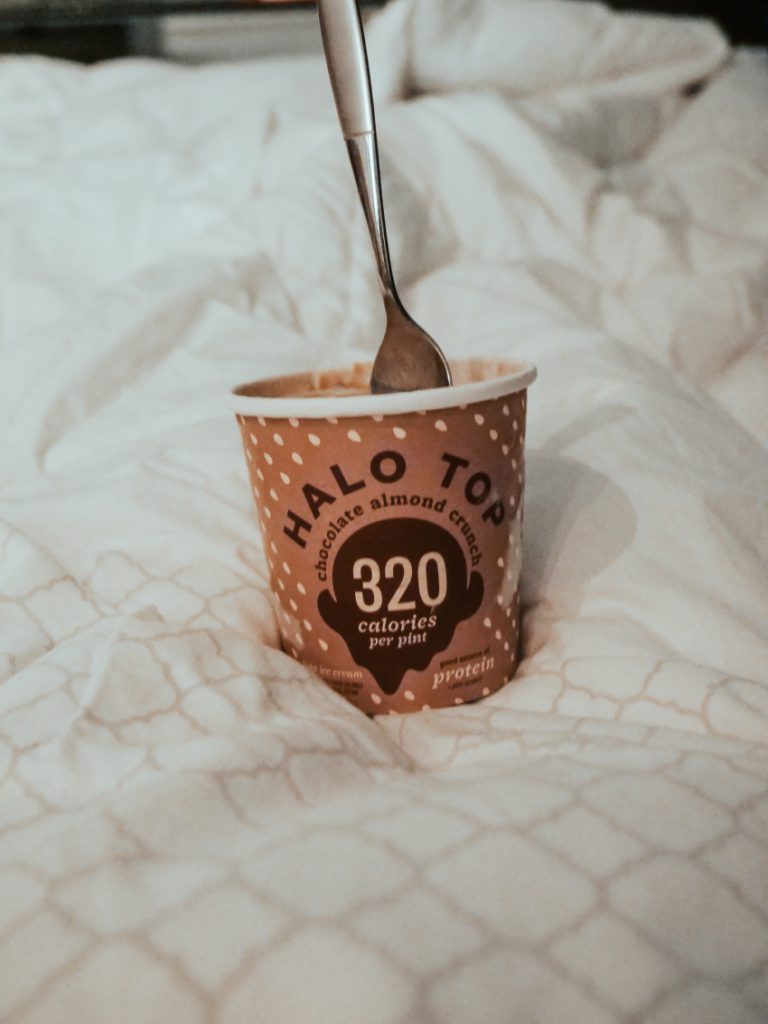 Halo top ijs voor het eerst in mijn leven eindelijk kunnen uitproberen! Nu heb ik niet de beste keuze gemaakt aangezien ik niet zo'n fan ben van de smaak van amandelspijs. Dat proef je er een beetje doorheen aangezien dit een chocolade-amandel smaak is. Binnenkort probeer ik een nieuwe!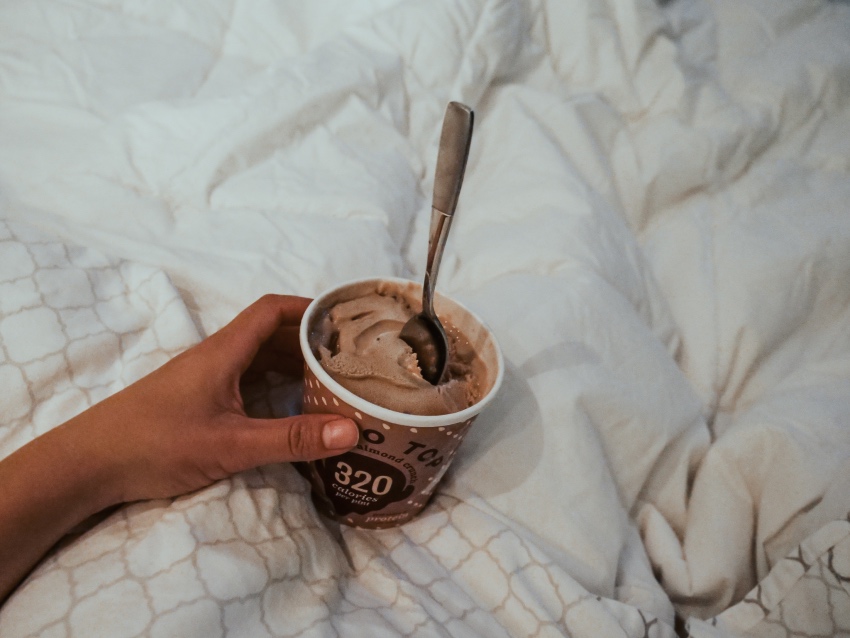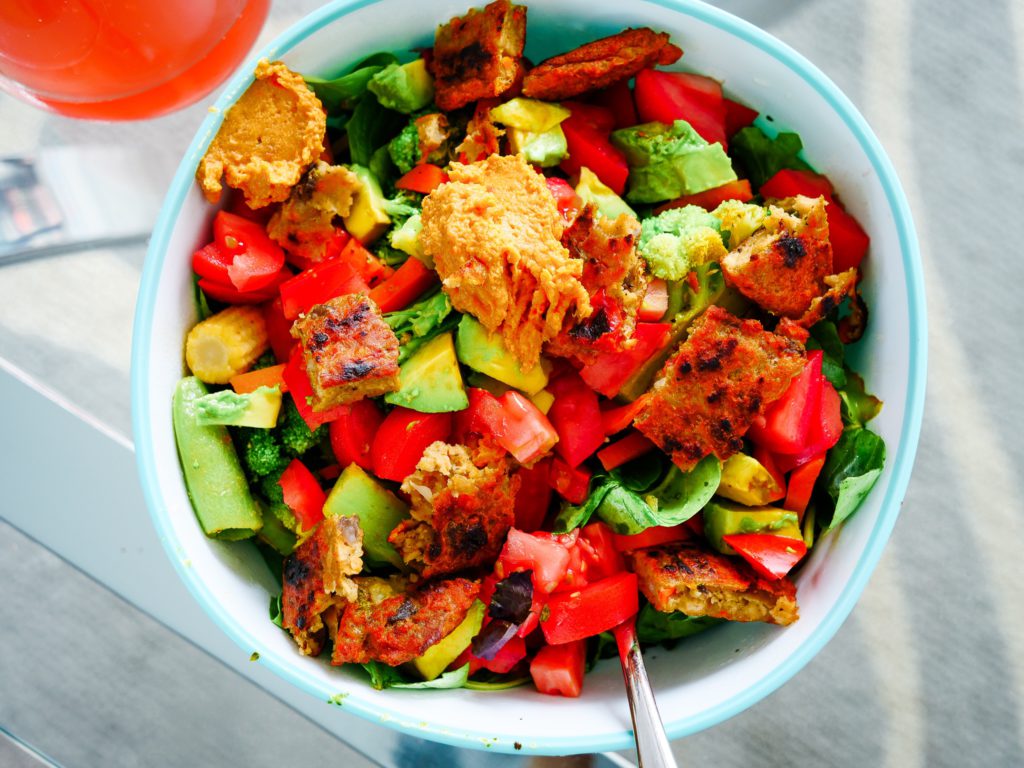 Salade met een hoop groente, hummus en een vegetarische burger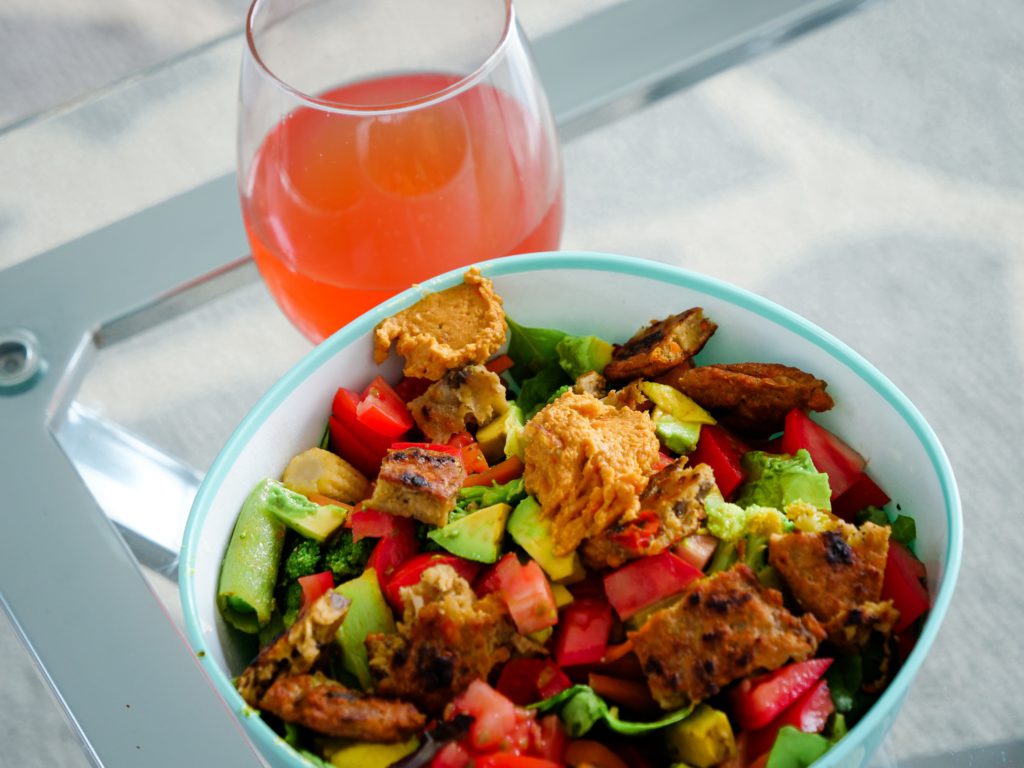 Met een glas kombucha erbij.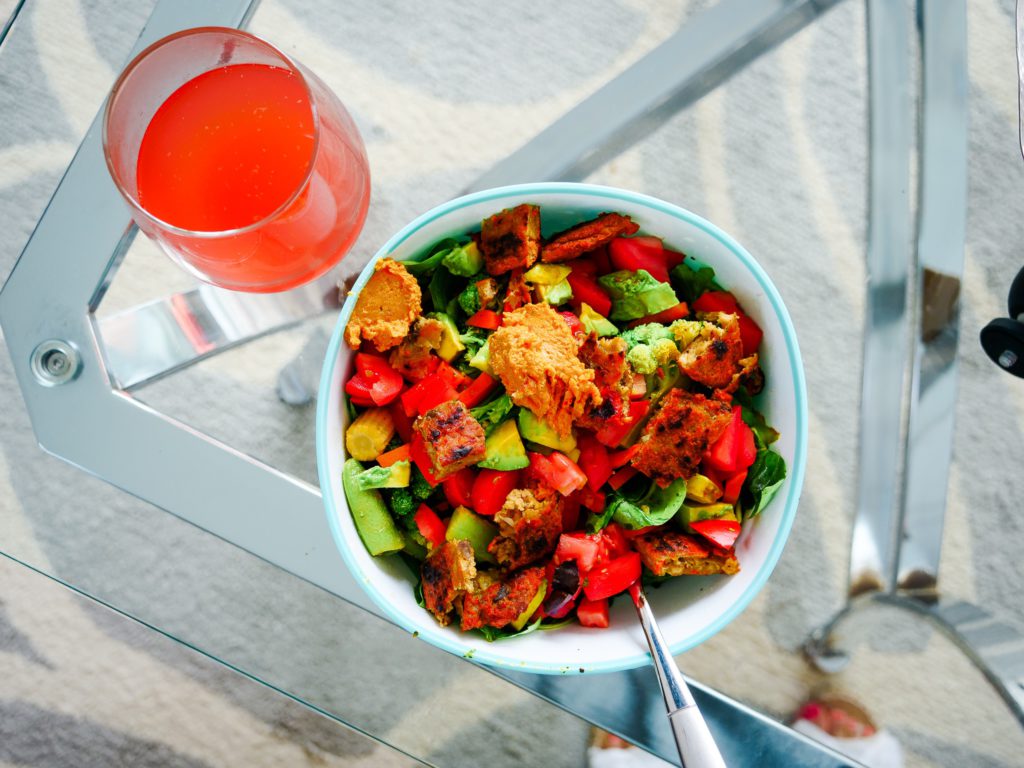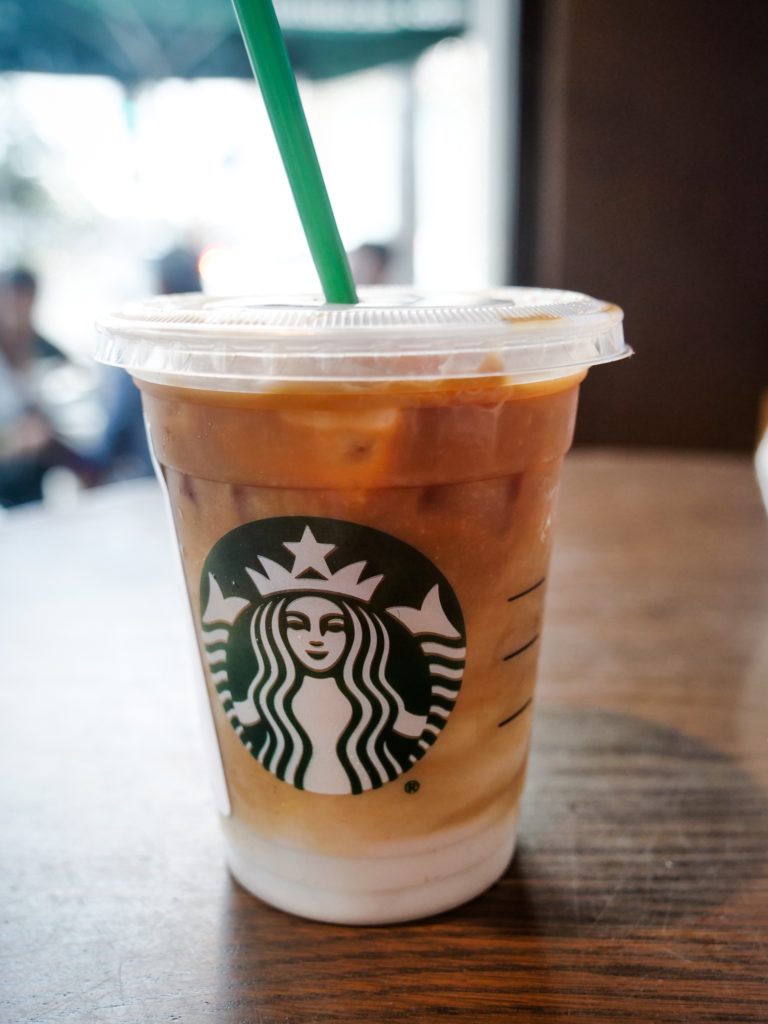 Natuurlijk kan de Starbucks ook niet ontbreken! Ik vind de koffie hier veel te slap. Als ik me niet vergis doen ze er in Nederland twee shotjes espresso in en hier slechts één slappe, haha.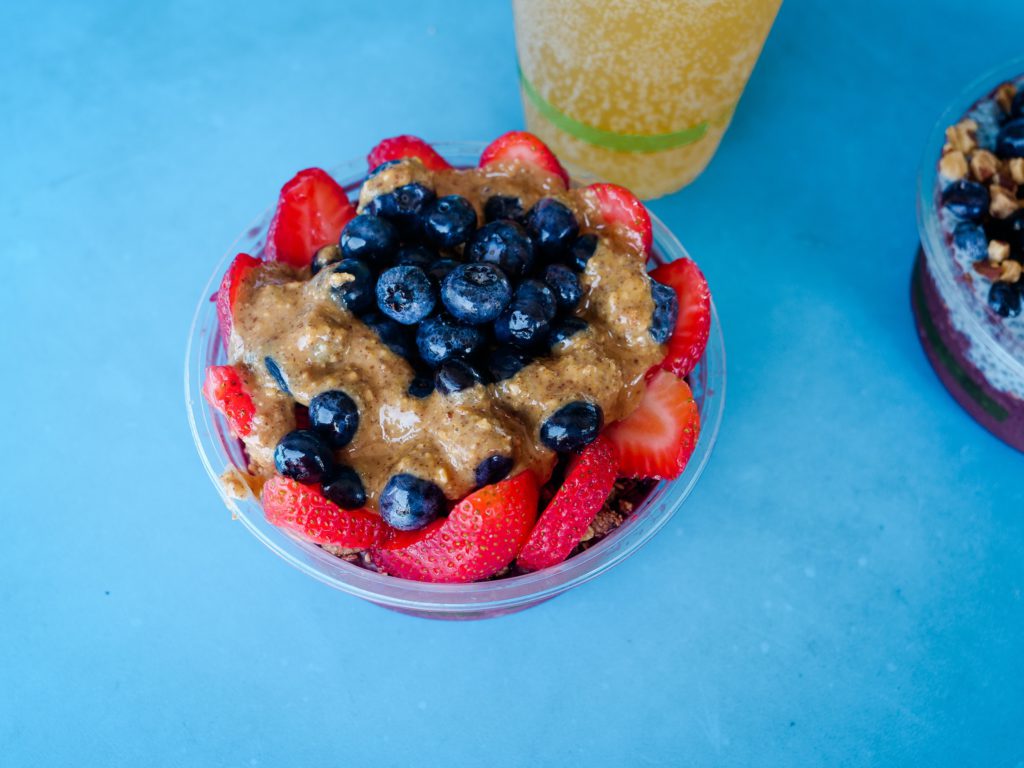 Acai bowl!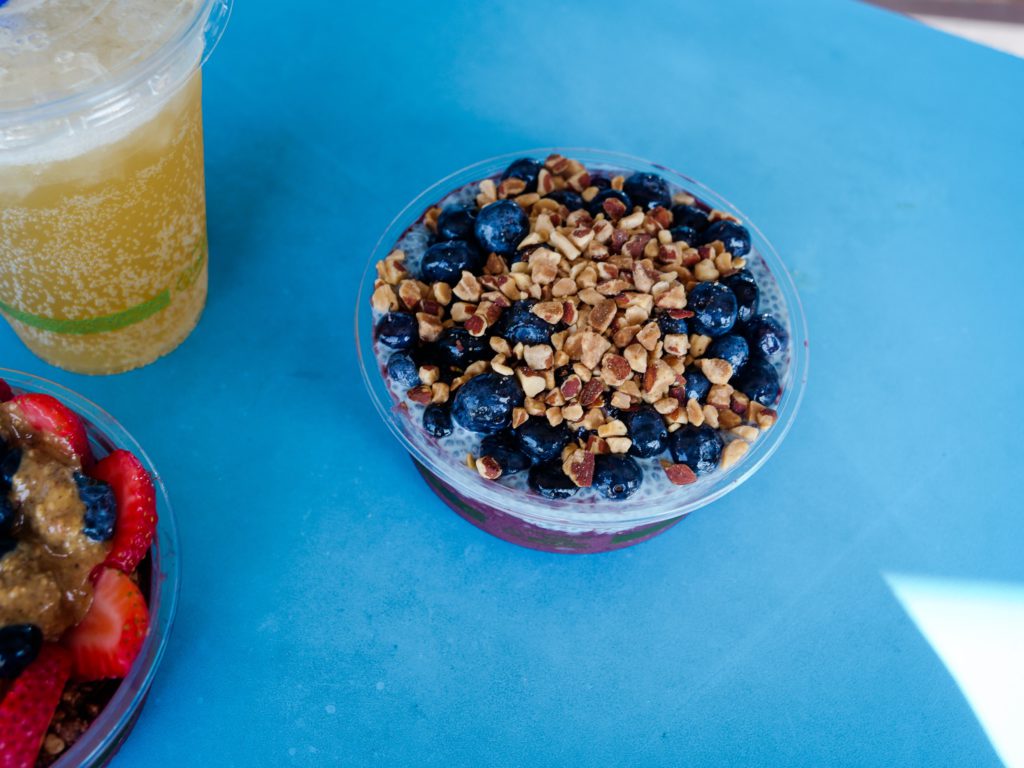 Mama ging voor acai in combinatie met chia. En we hebben nog een beker kombucha besteld. He-le-maal gezond 😉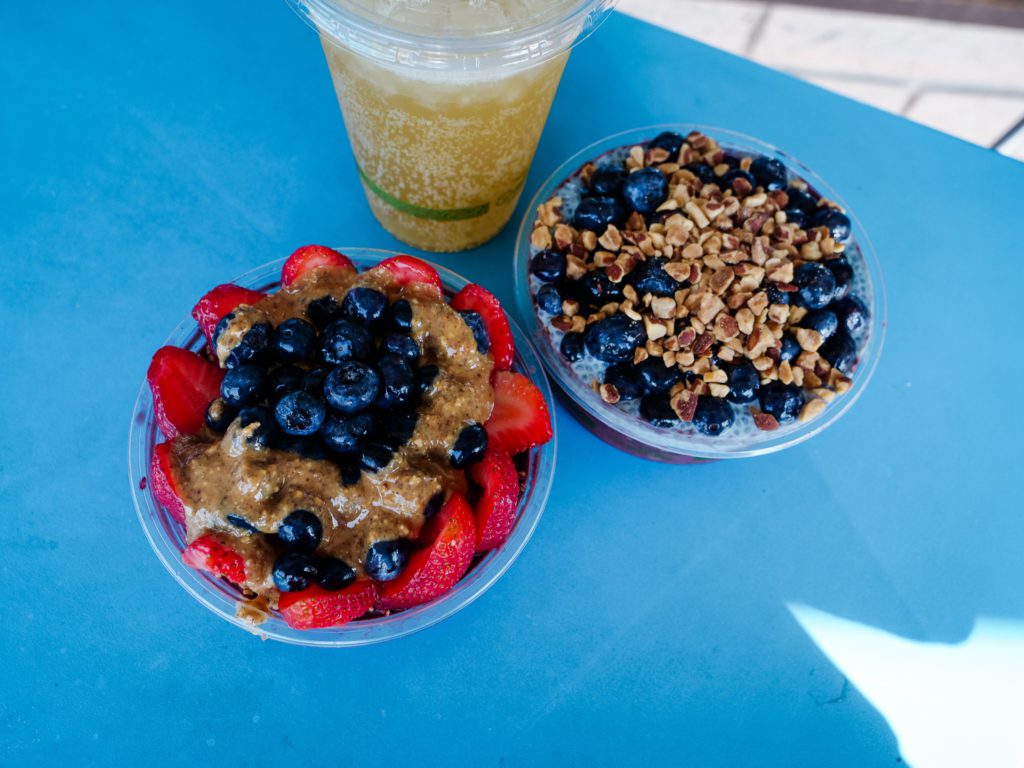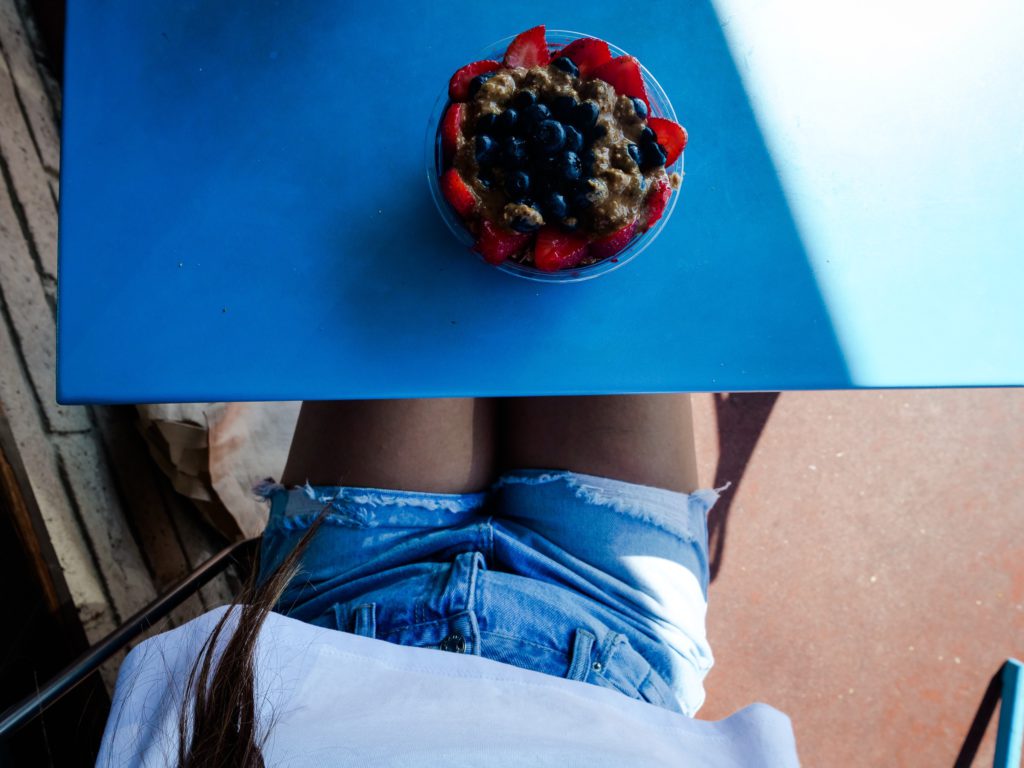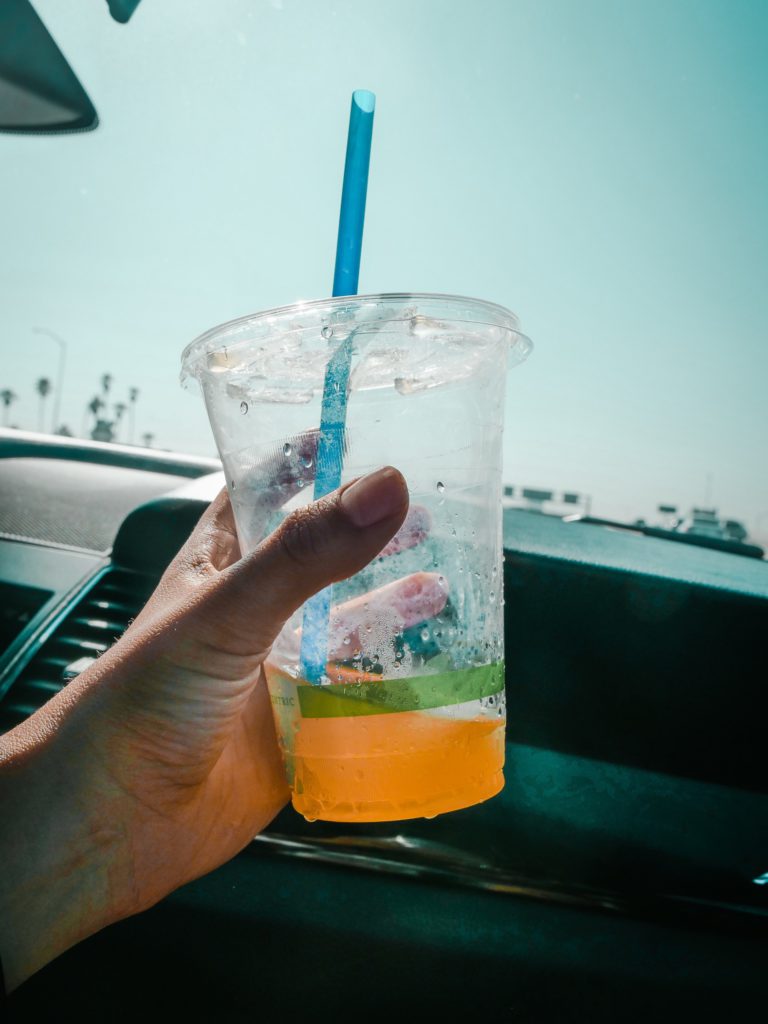 Het is warm!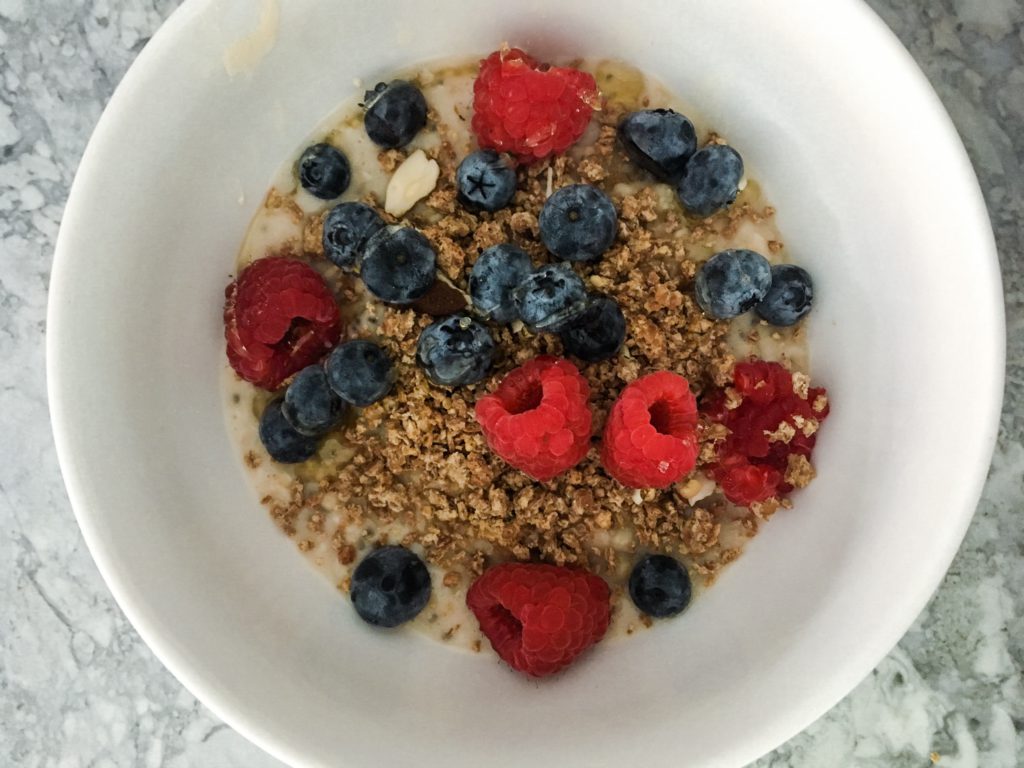 Weer een lekker ontbijtje met havermout, ezekiel granola, bosbessen en frambozen.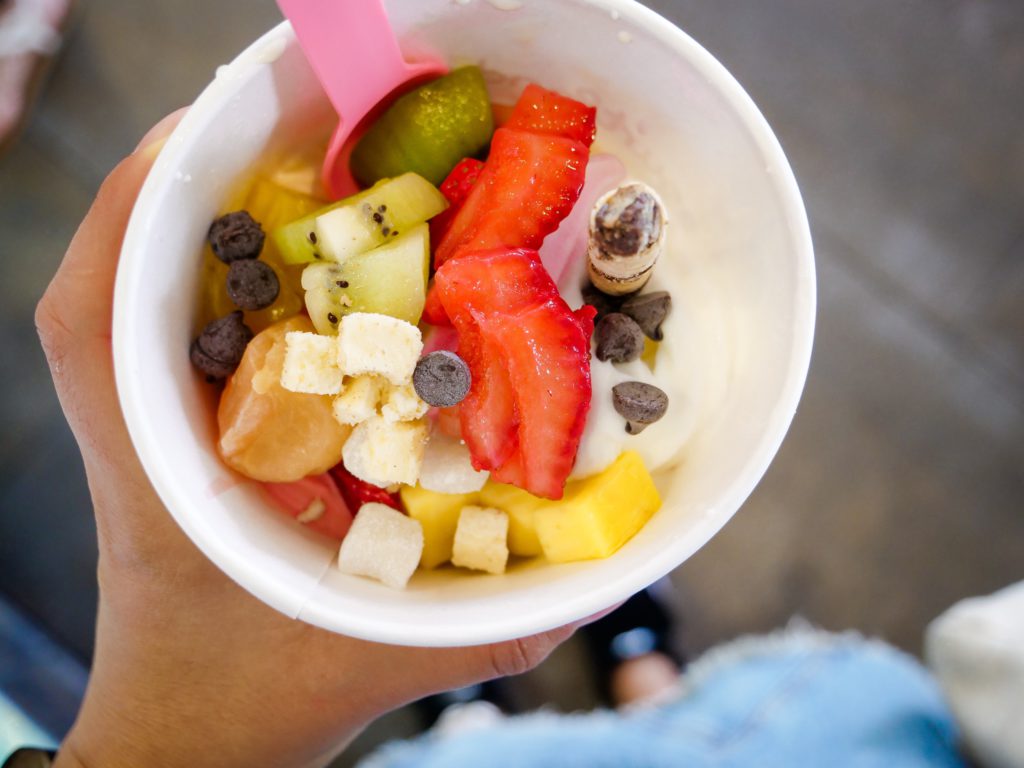 Frozen yoghurt met toppings!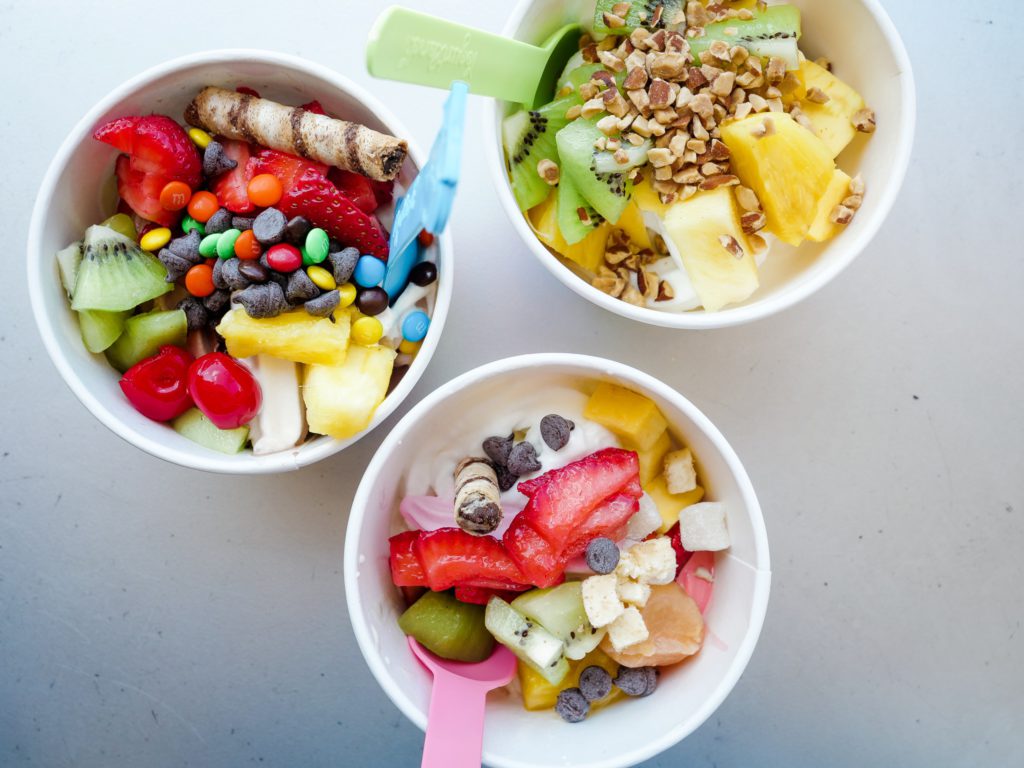 Hoe feestelijk ziet dit eruit? En hoe gezond doet mijn moeder (rechts boven) 😉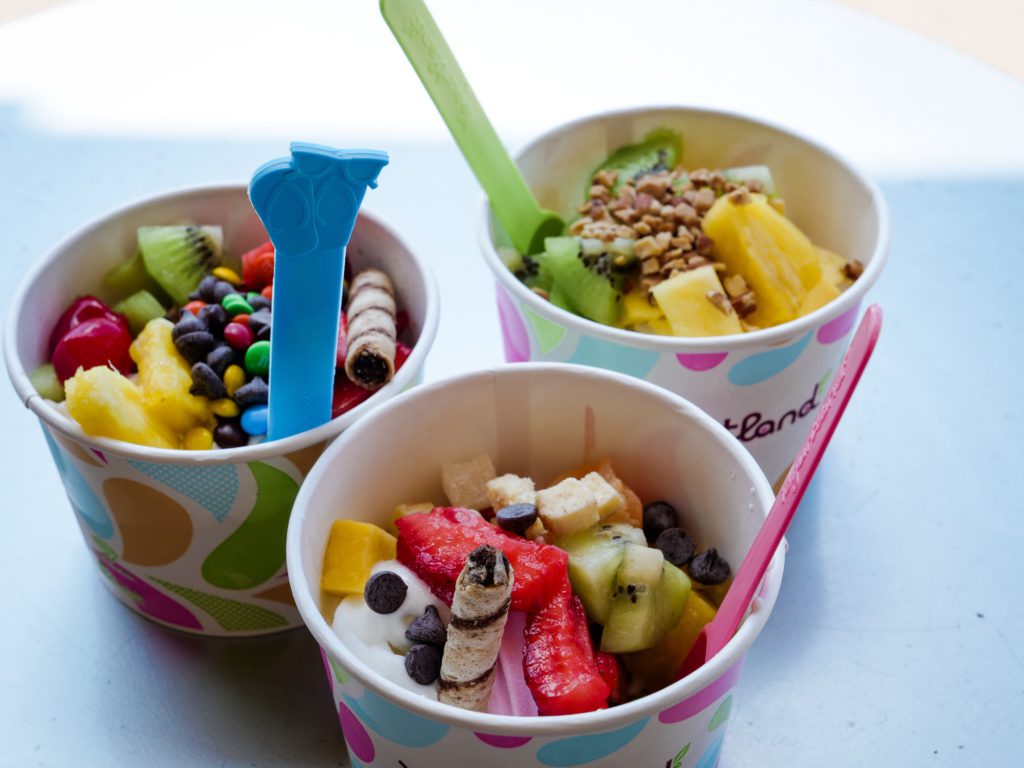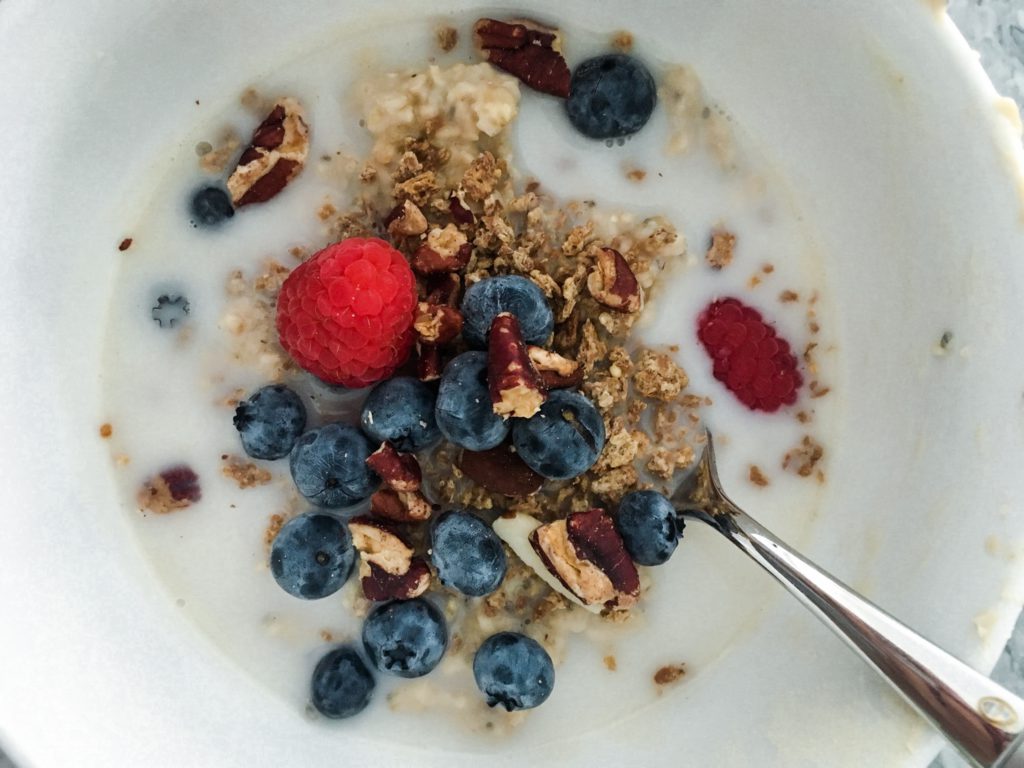 Ontbijt blijft stabiel 😉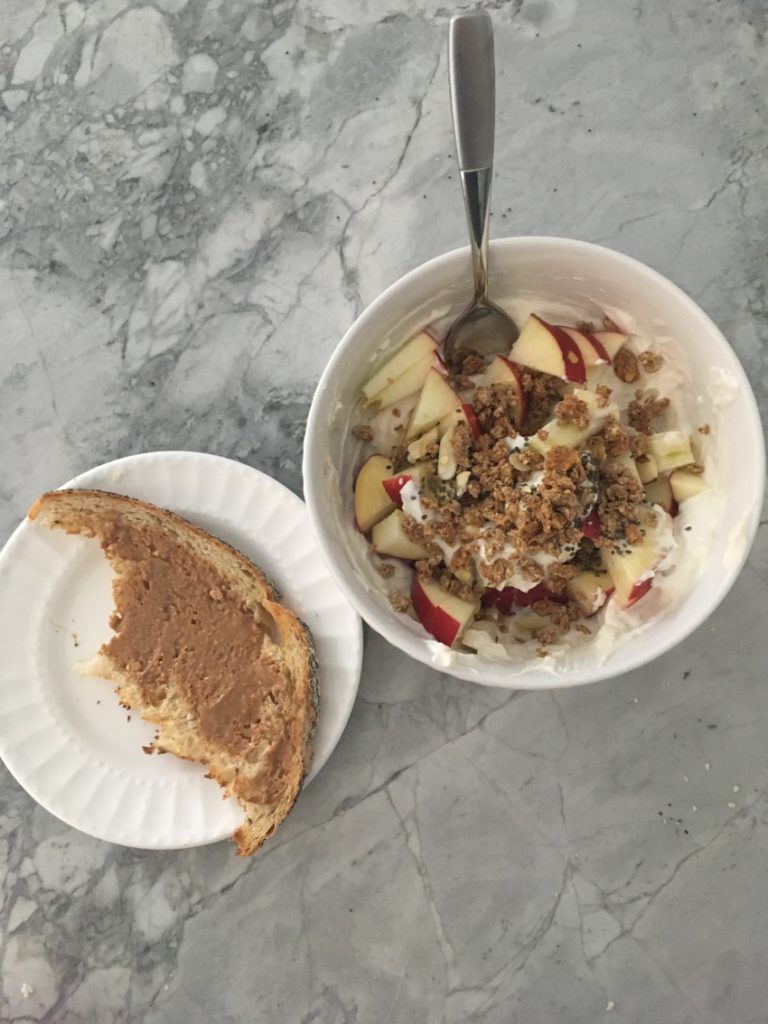 Thuis lunchen met een broodje wat ik niet kon weerstaan voordat de foto gemaakt was 😉 En een bakje yoghurt met een appel en ezekiel granola!
Verwacht binnenkort nog een hoop heerlijke food-foto's aangezien er al meerdere tentjes op mijn lijstje staan. En ja, ik ga zeker nog langs de In-n-out burger. Dat is eigenlijk de enige fast food keten die ik bezoek. De rest vind ik zooi.
Laat het me weten als je vragen hebt of juist tips voor eettentjes!