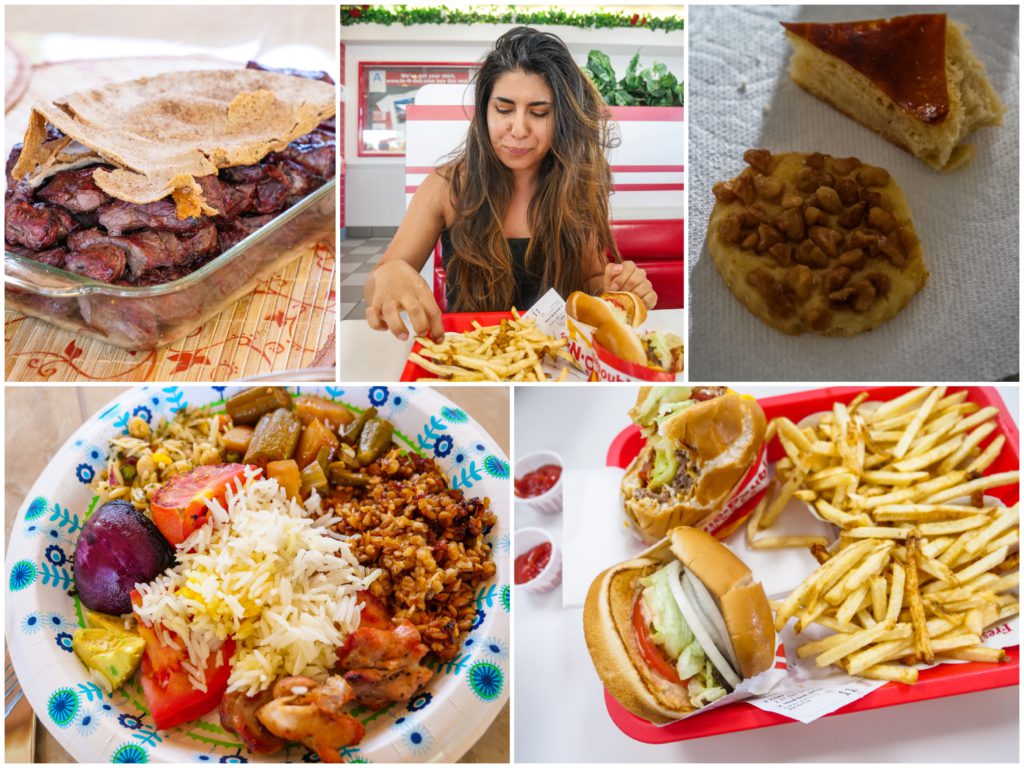 Een kleurrijk voedingsdagboek vanaf de andere kant van de wereld! Aangezien we hier in een appartement zitten zijn er genoeg eetmomenten dat ik zelf mijn 'oude vertrouwde' maaltijdjes maak maar dan met andere merken voedsel. Ik begin wel bepaalde dingen te missen moet ik zeggen, zoals mijn maïswafels met pindakaas en gewoon LEKKERE kaas. Poeh!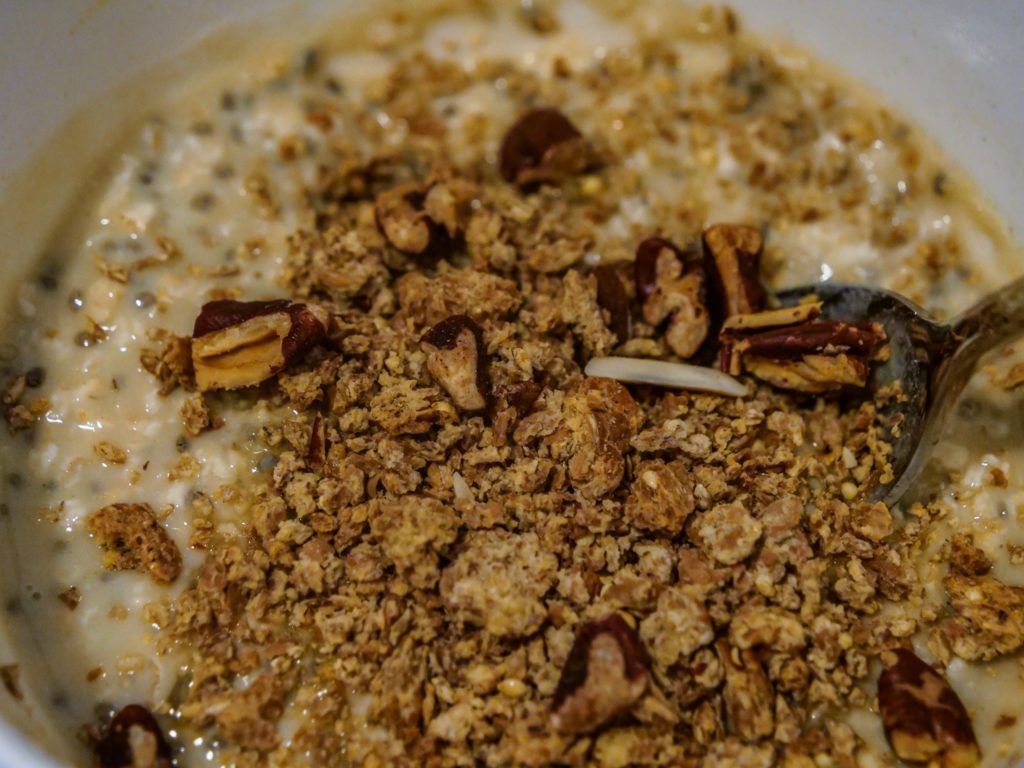 We beginnen de ochtend met overnight oats met chia, eiwitpoeder, honing, ezekiel cruesli en pecannoten.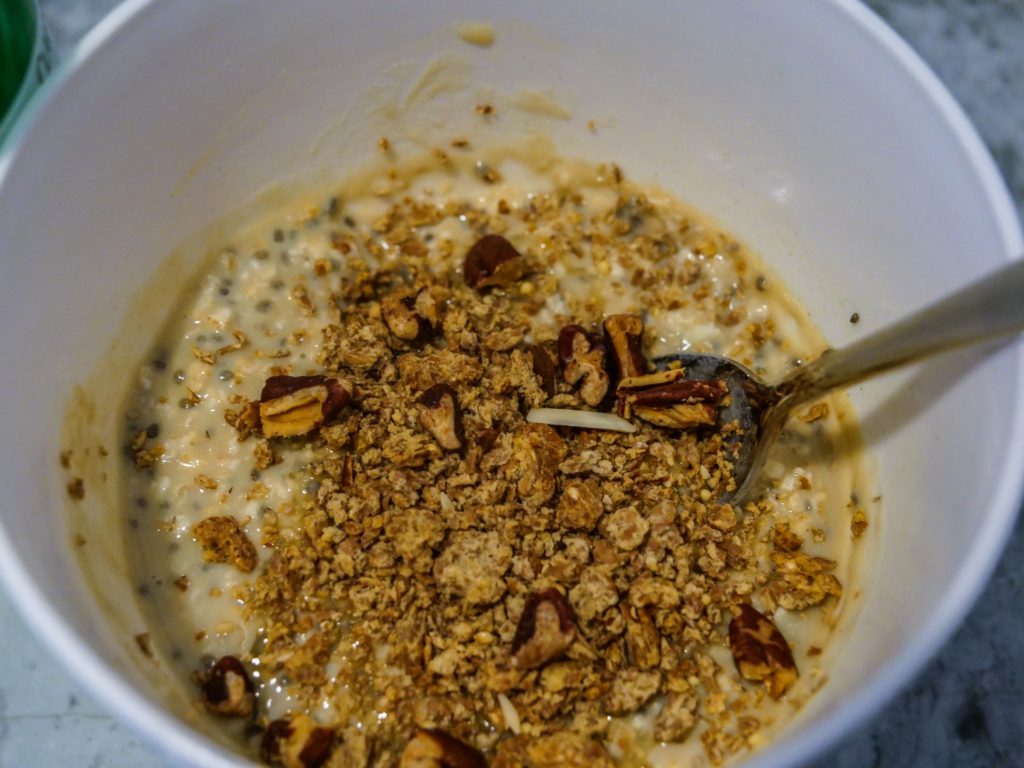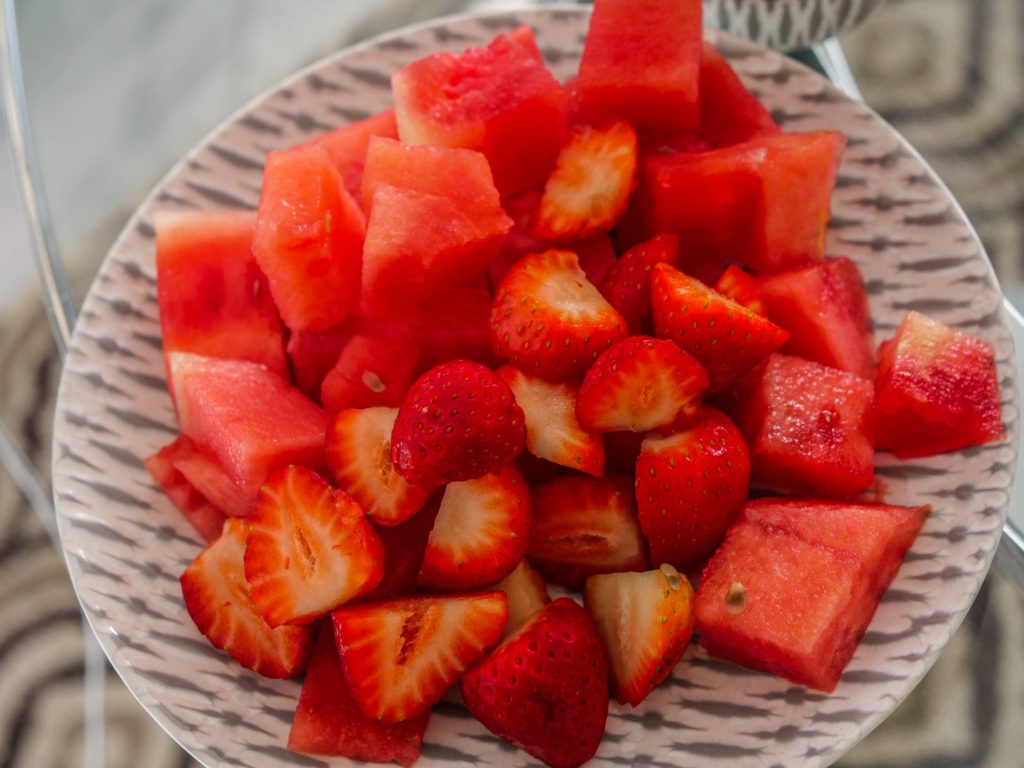 Een flinke portie fruit. De aardbeien hier zijn ZO zoet!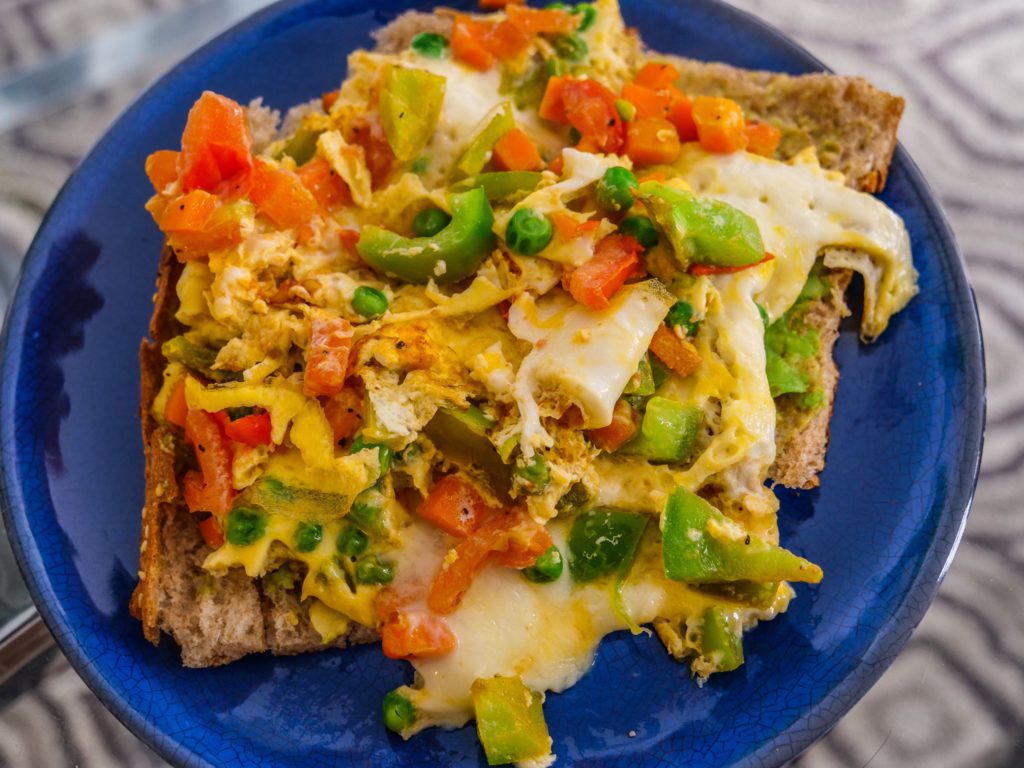 Broodje ei met heel veel groente!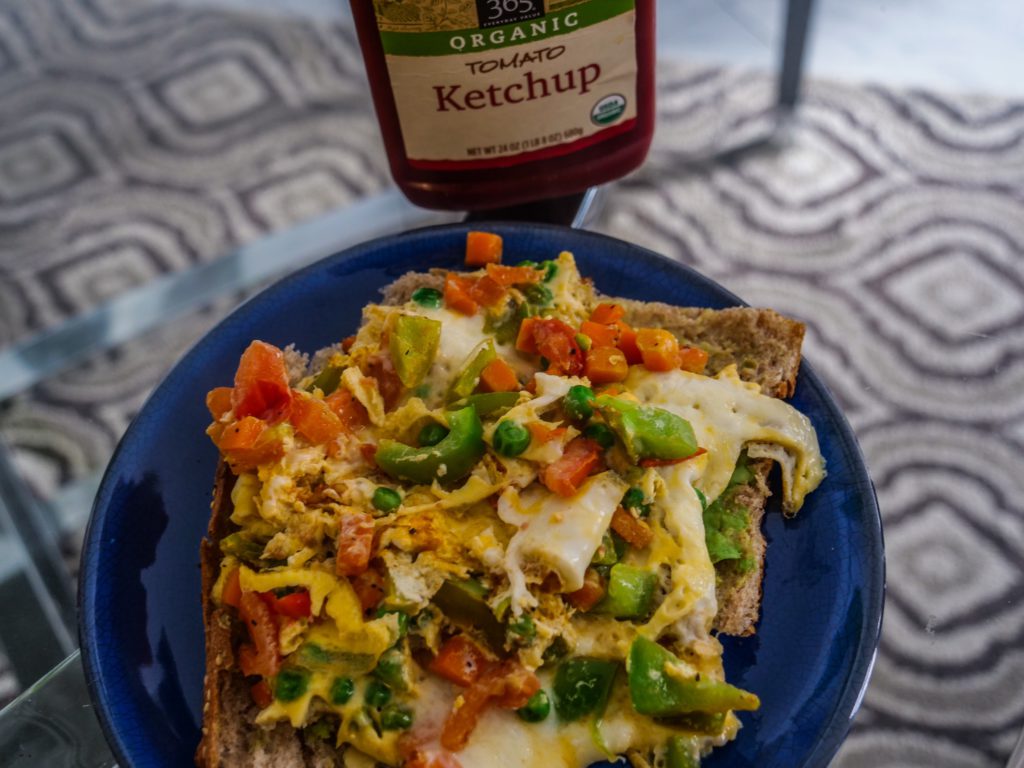 Ik had er nog een fles ketchup bij gepakt, maar uiteindelijk vond ik mijn maaltijdje al lekker genoeg zonder ketchup 😉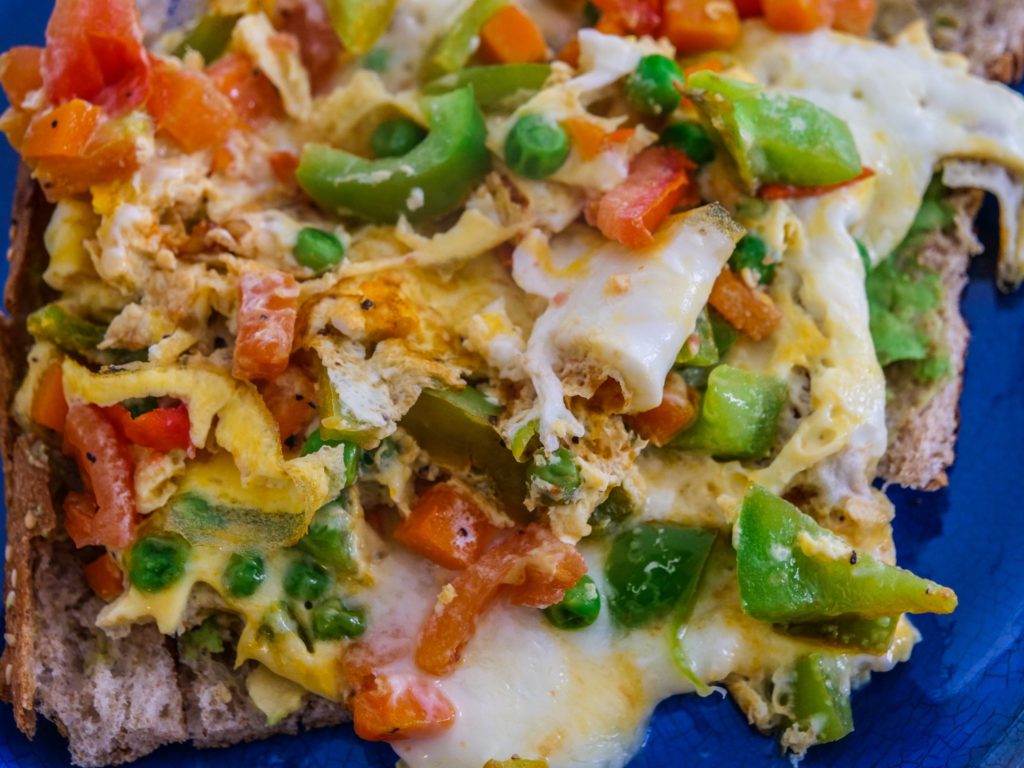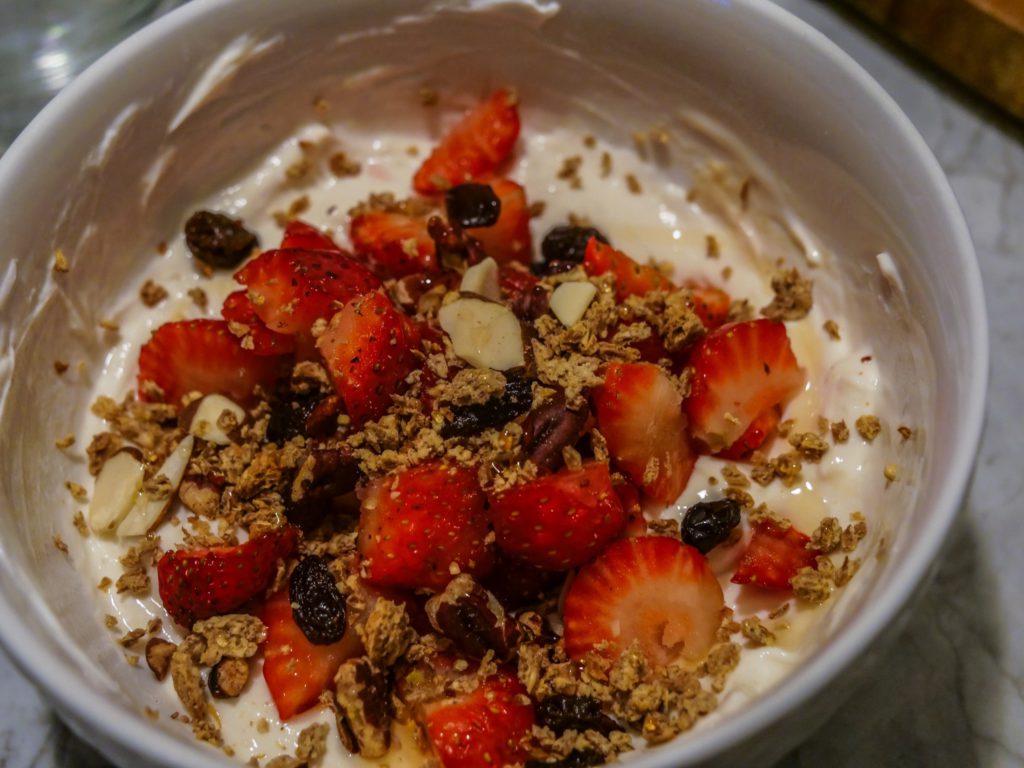 Yoghurt met honing, ezekiel cruesli, pecannoten, aardbeien en rozijnen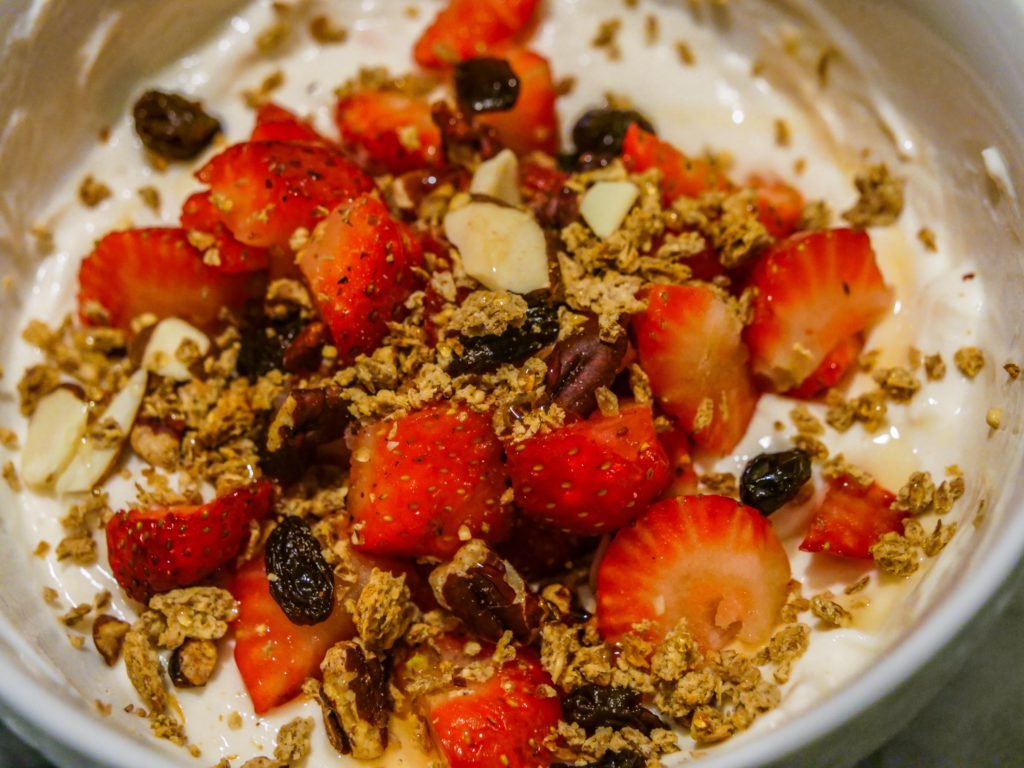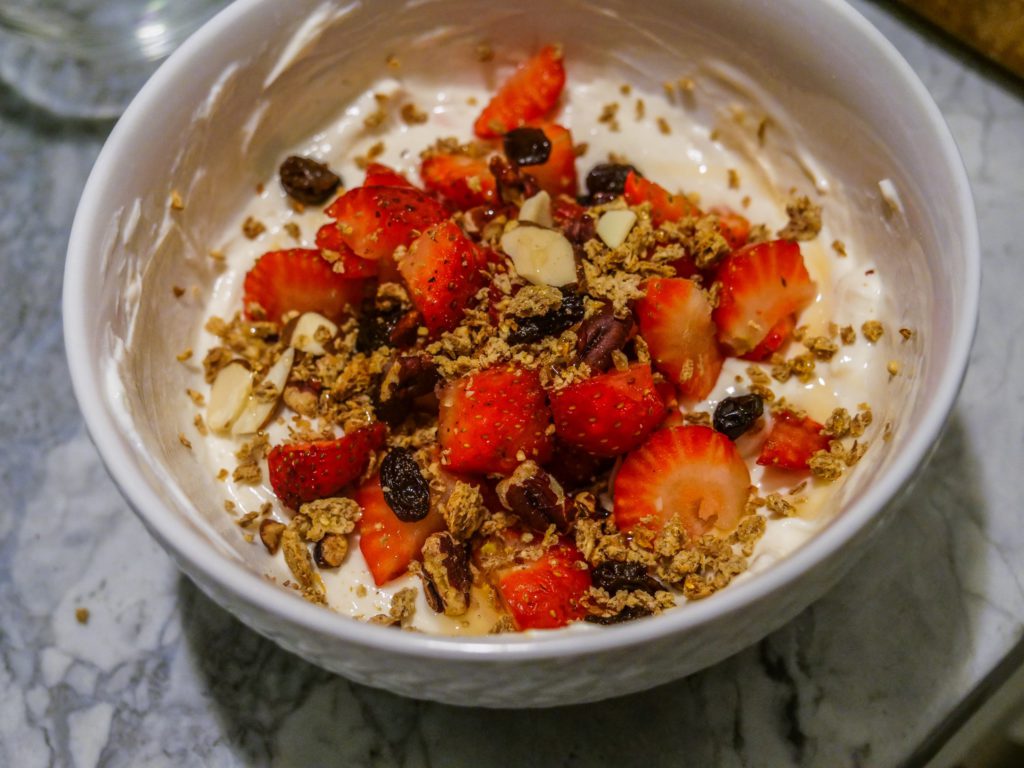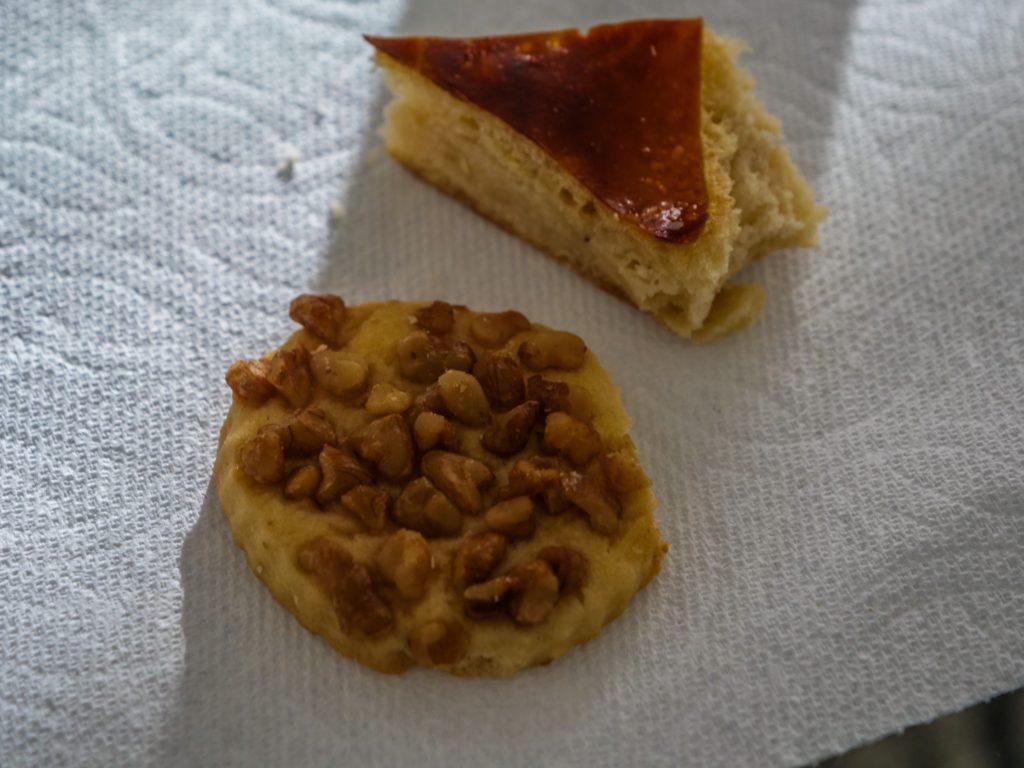 Koekje en 'gata'.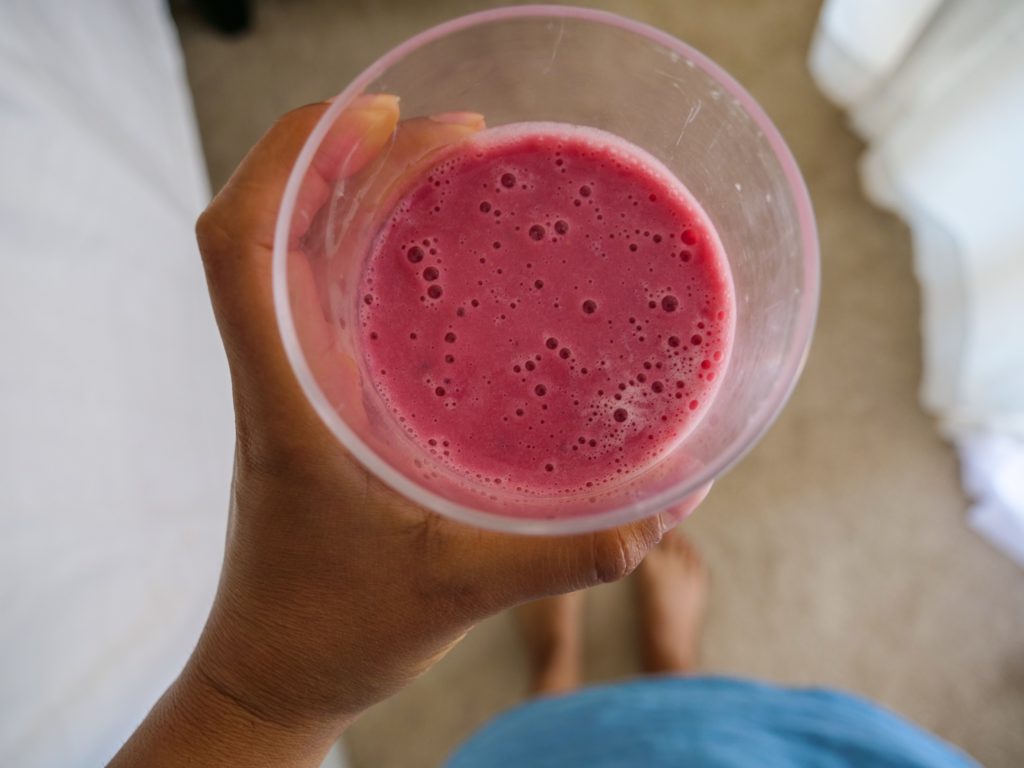 Smoothie met aardbeien, pitaya, amandelmelk en eiwitpoeder.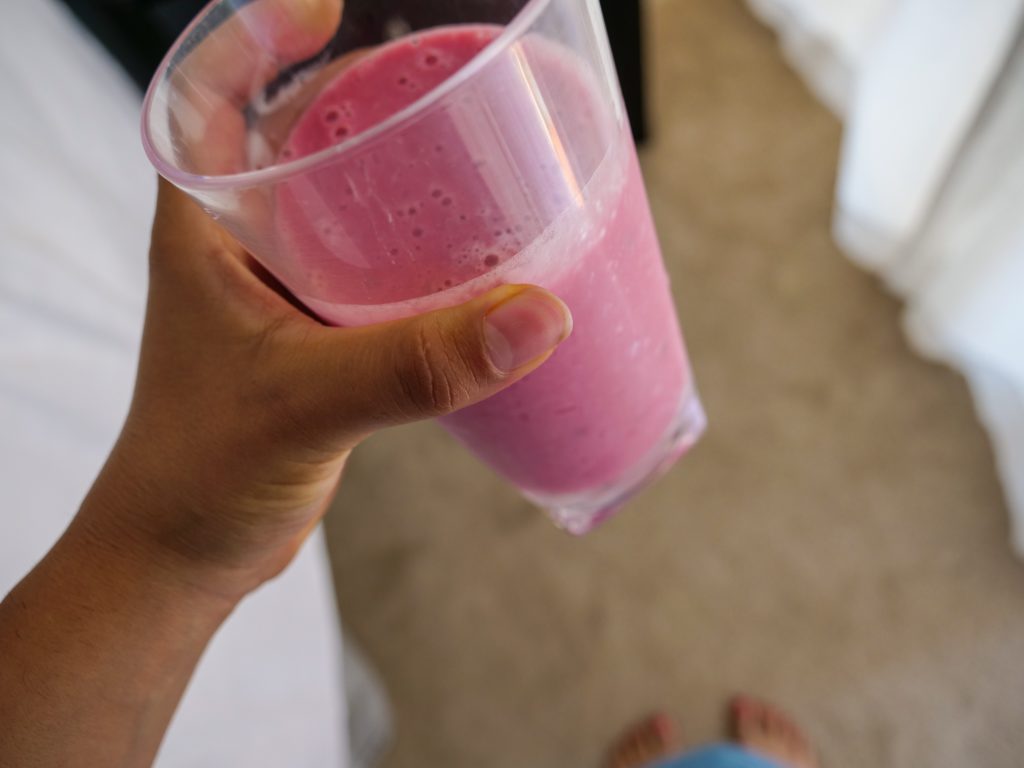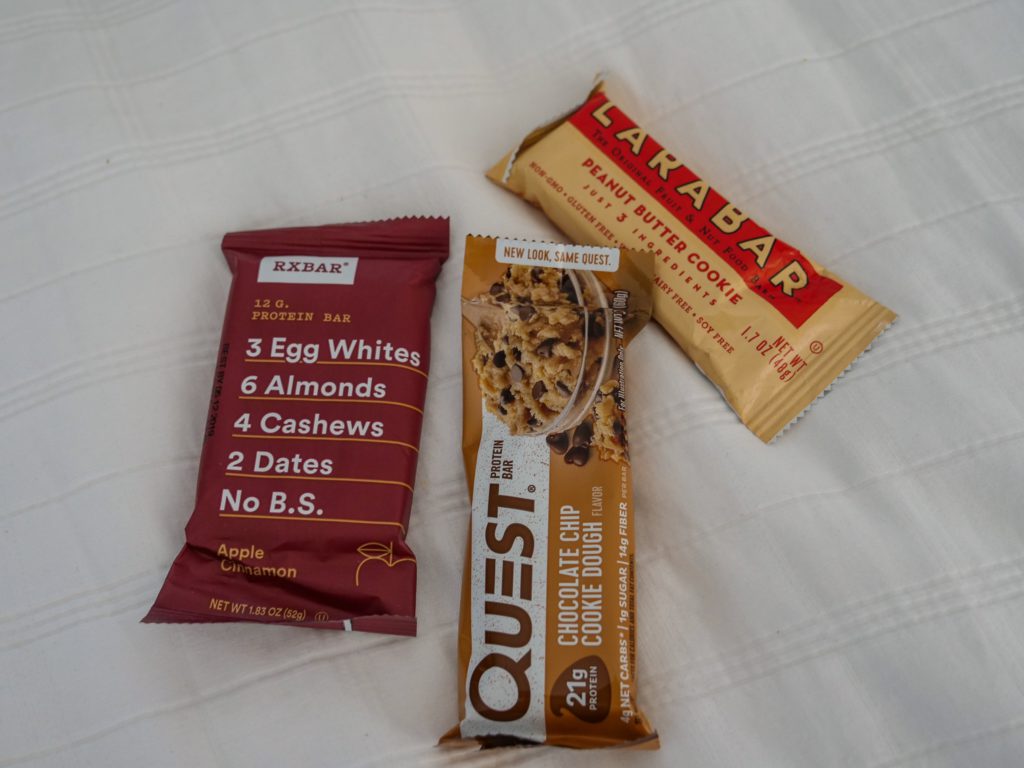 Constant repen aan het uitproberen. Zie je die quest bar? Ik lijk er elke keer in te trappen, die dingen zijn ZO ZOUT dat ik het belachelijk vind. Ik weet zeker dat ik ze veel lekkerder zou vinden als ze niet zo zout waren. De RXBAR varianten vallen mee of tegen, soms zijn ze te taai en soms precies goed. De 'apple cinnamon' en 'pumpkin spice' zijn heerlijk!
En ik blijf fan van de LÄRABAR.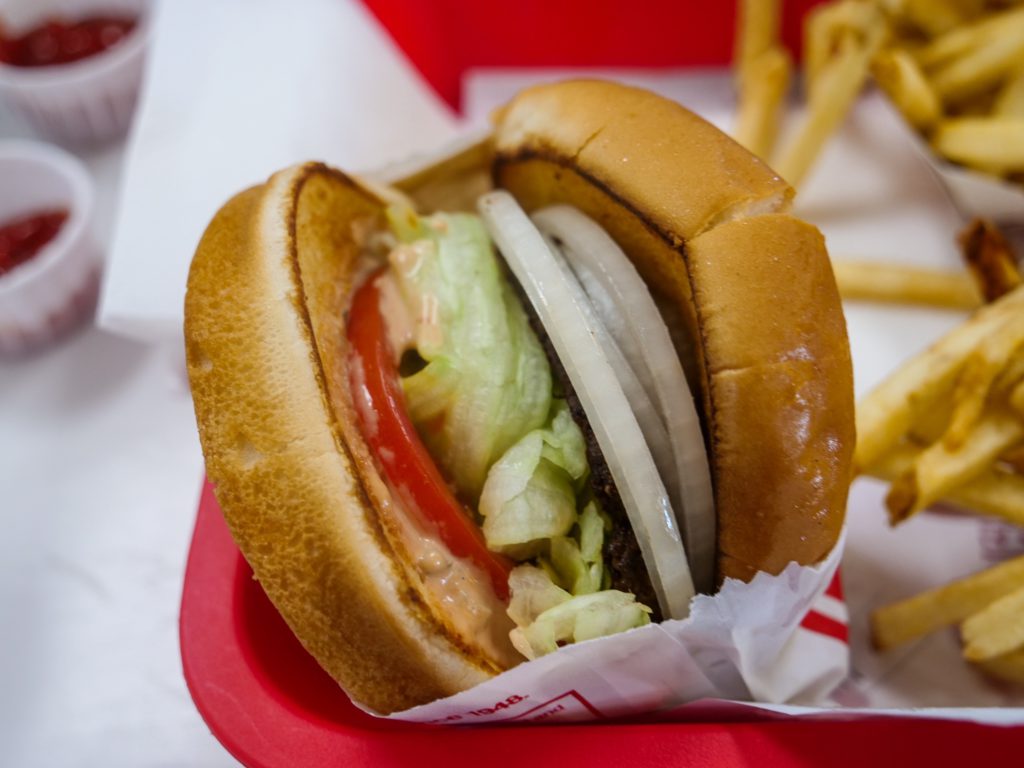 Het was tijd om op zijn minst één keer bij de In-n-out te eten! YES!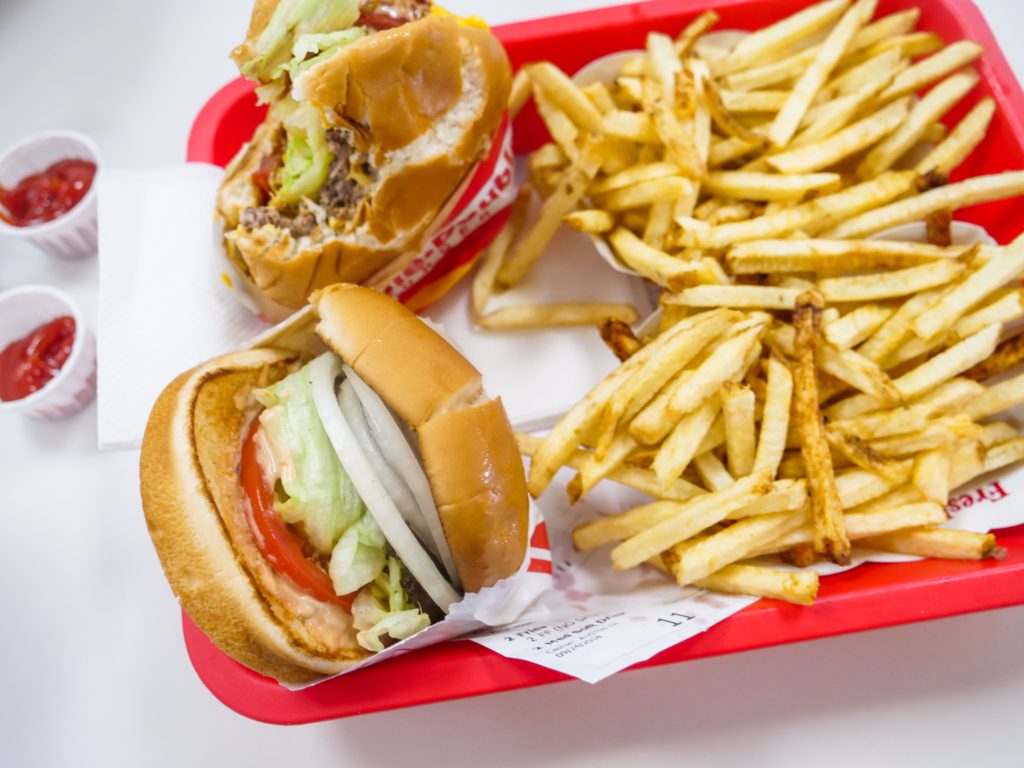 Een gewone burger met gewone frietjes ennehh.. héél veel ketchup.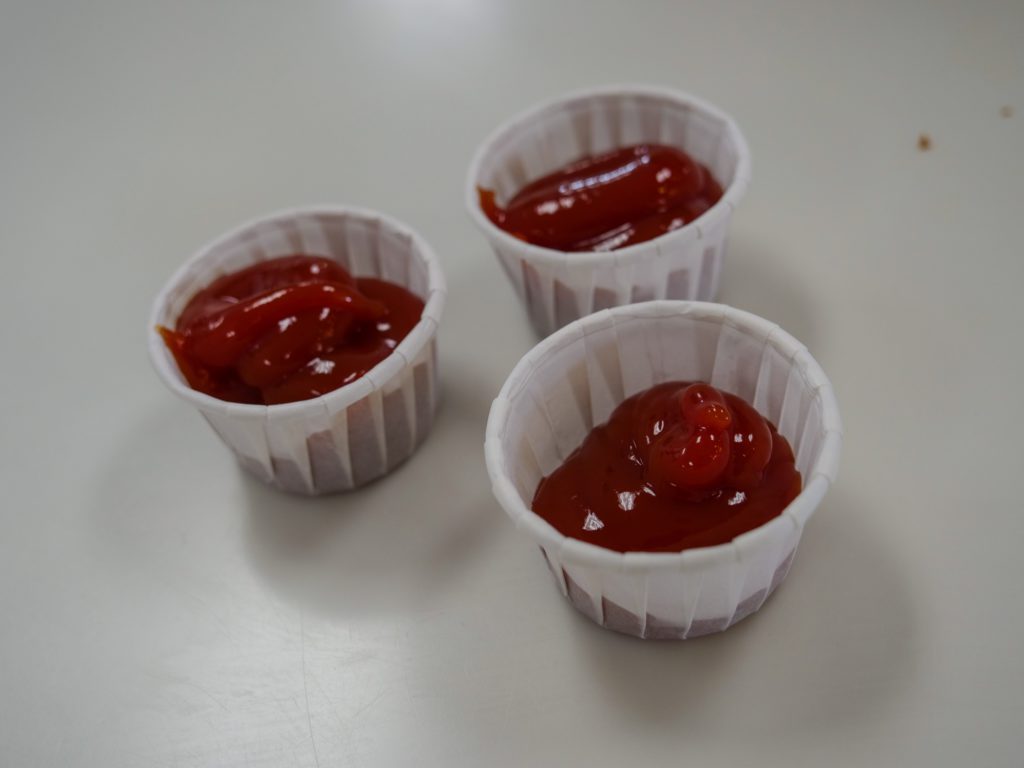 Nooit genoeg ketchup 😉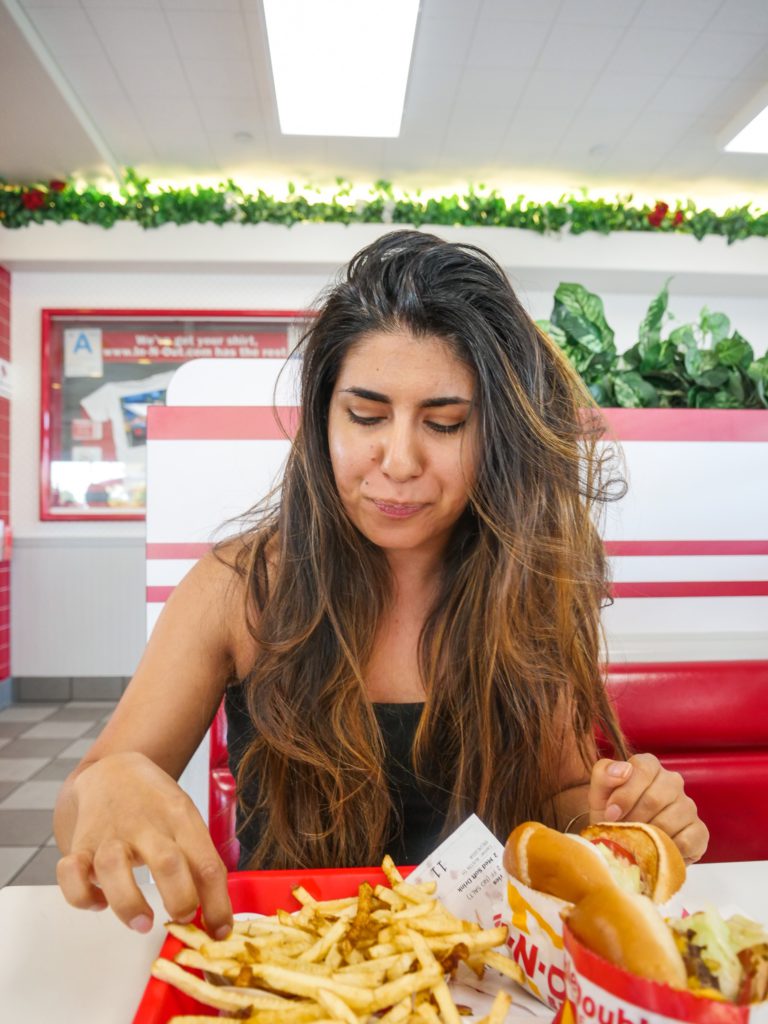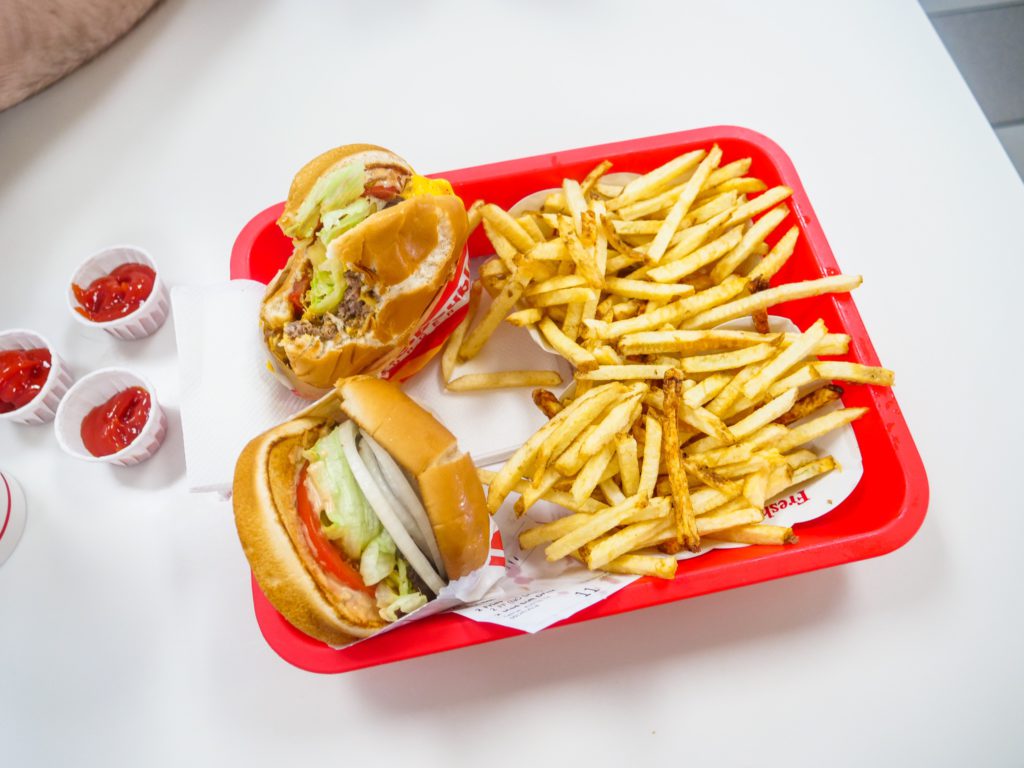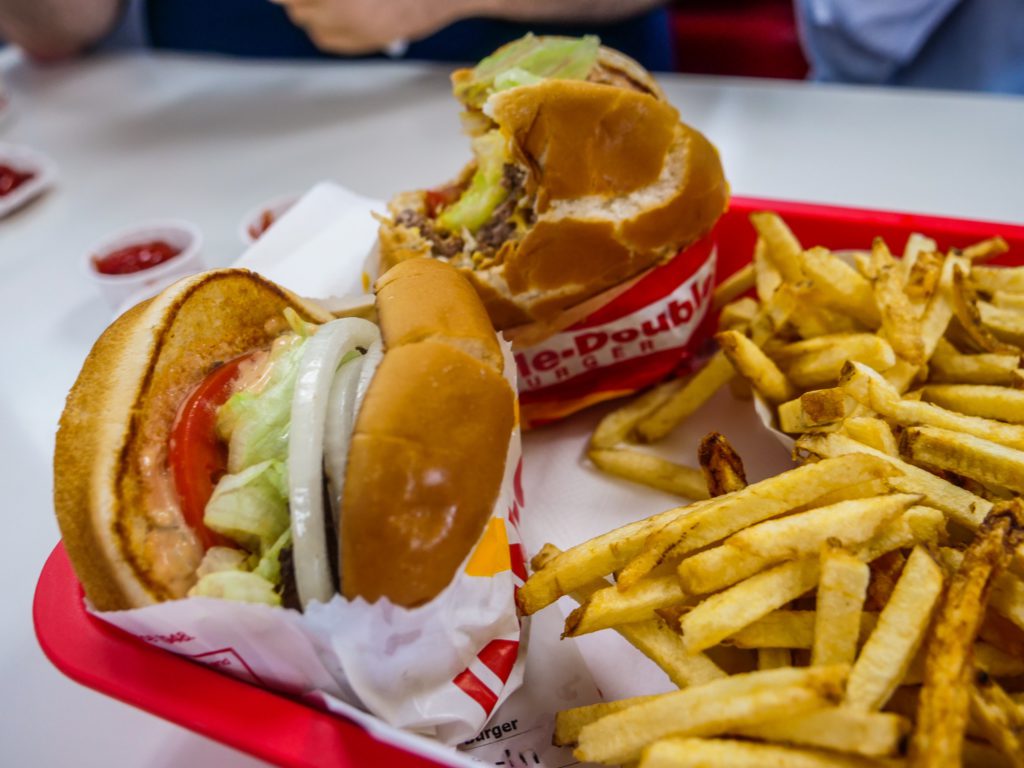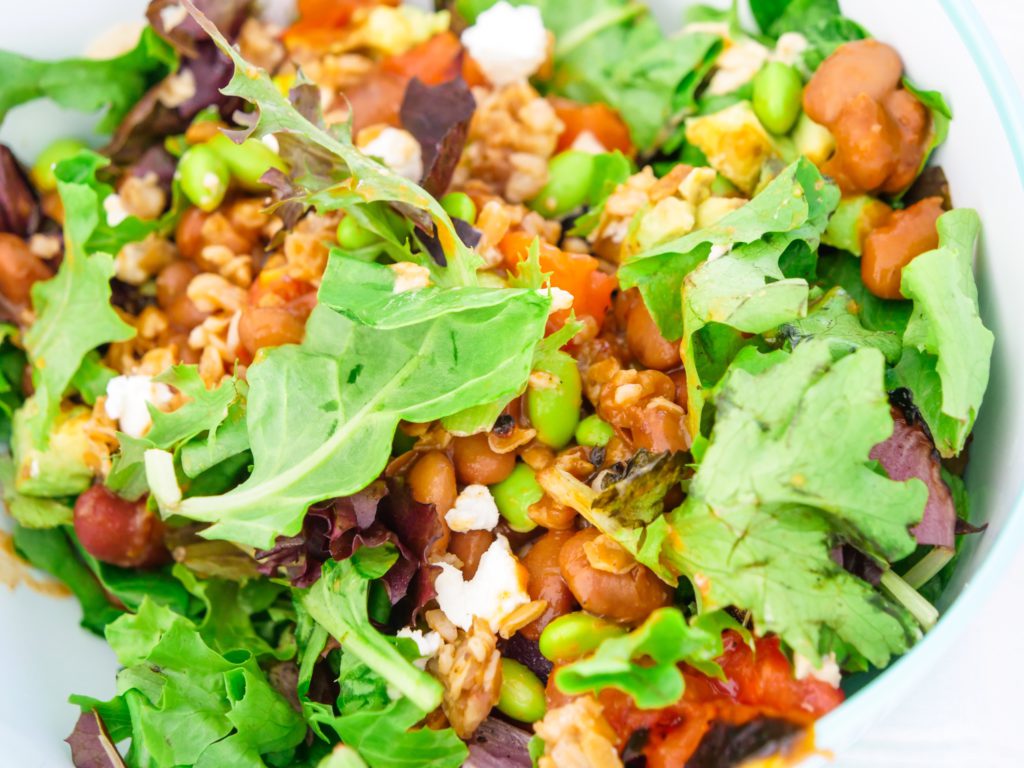 Balans 😉 Salade met restjes uit de koelkast. Restjes komen voornamelijk van een familie barbecue, die foto's zie je zometeen;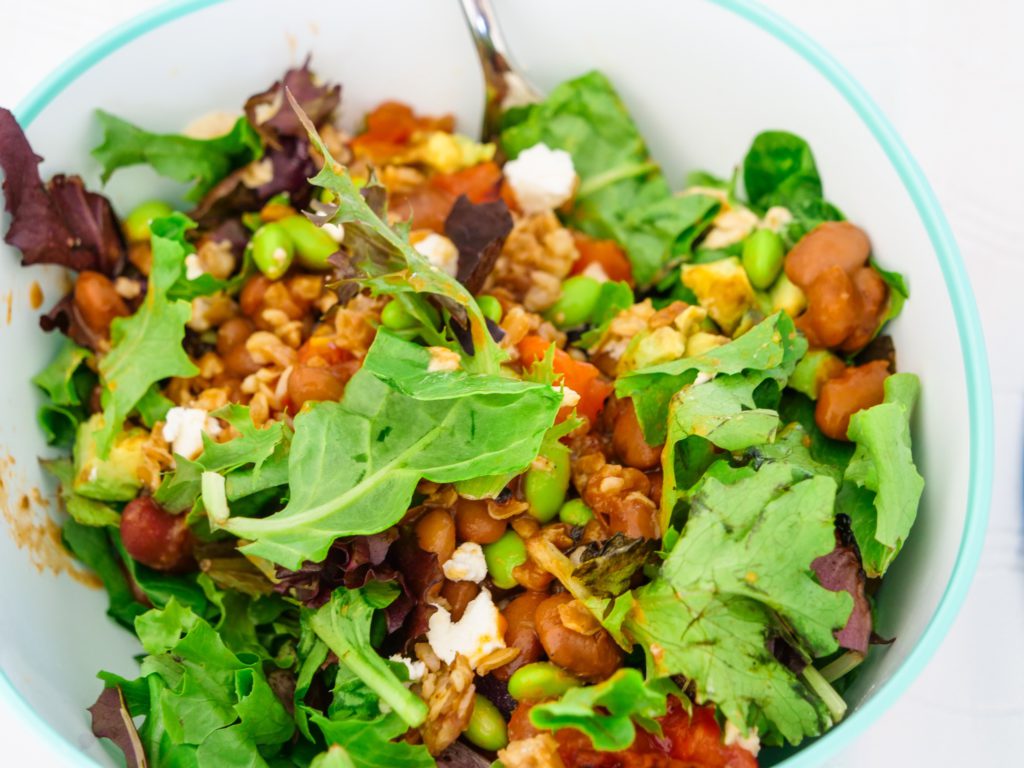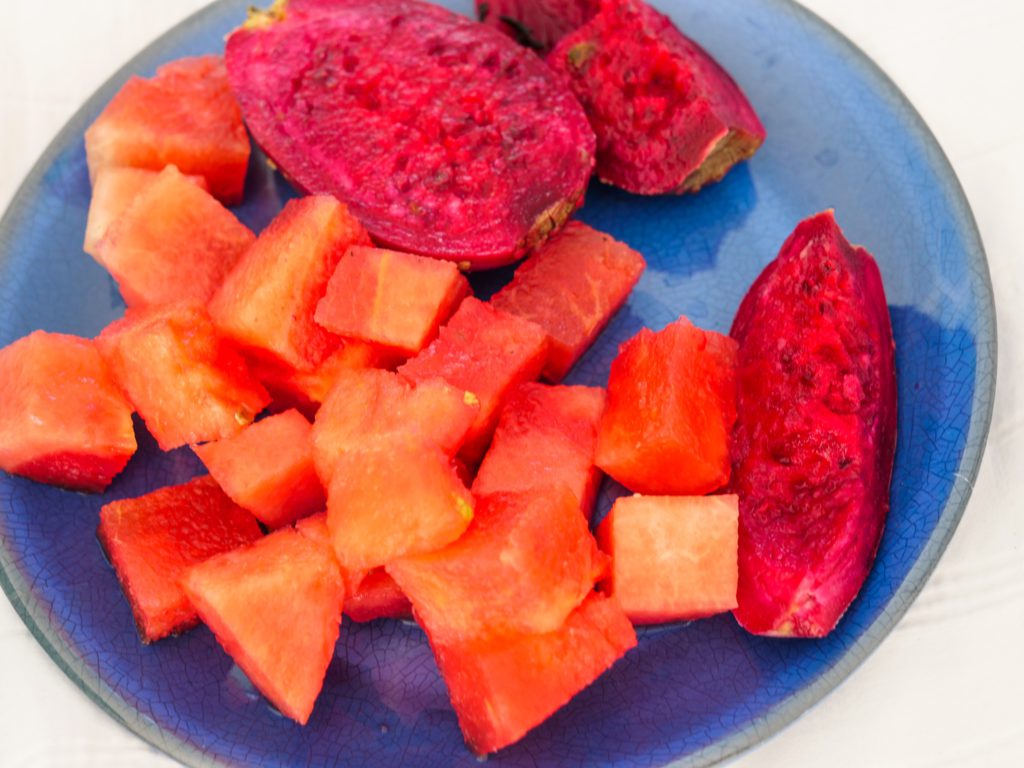 Pitaya en watermeloen!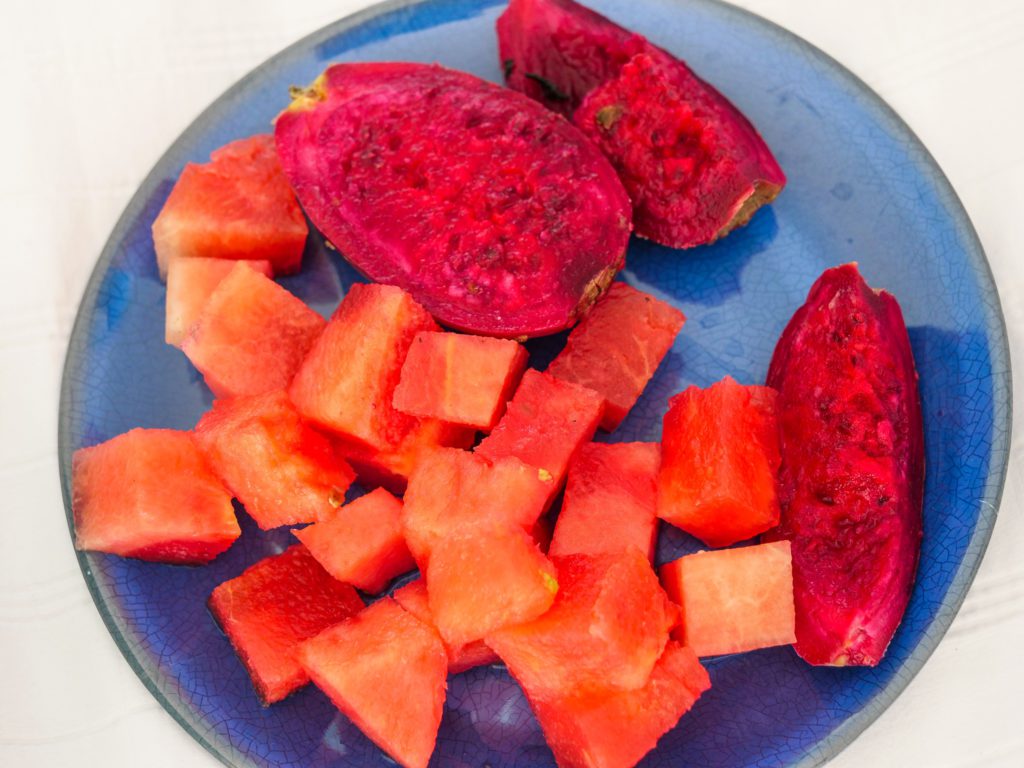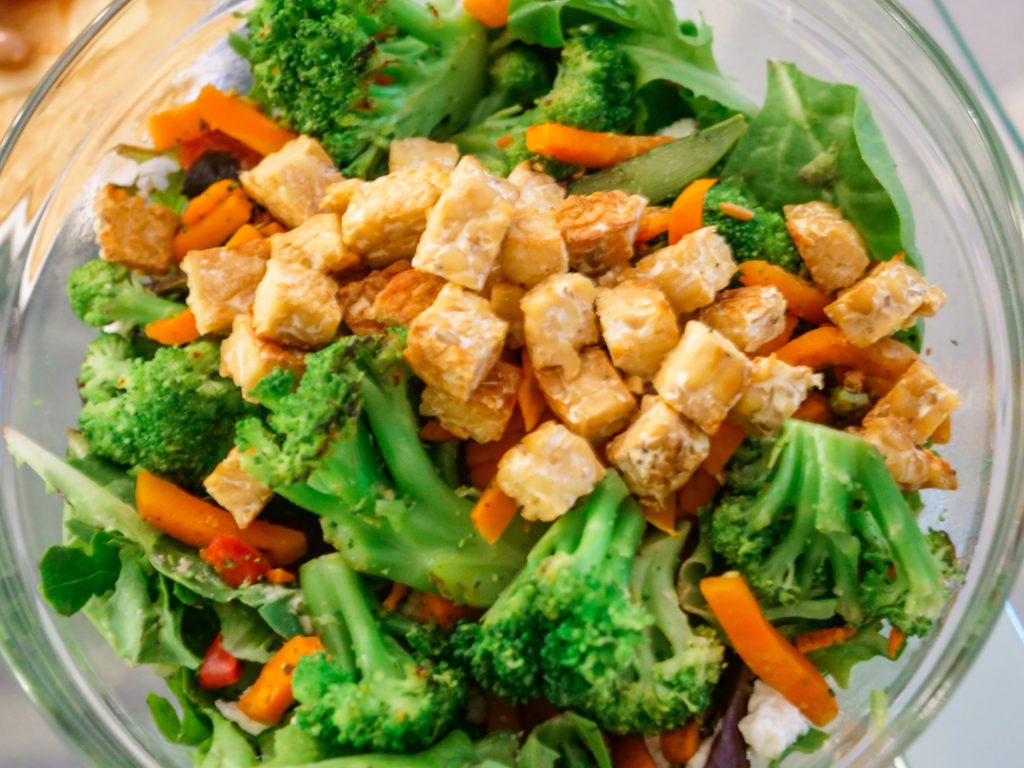 Salade met diepvriesgroente en tempeh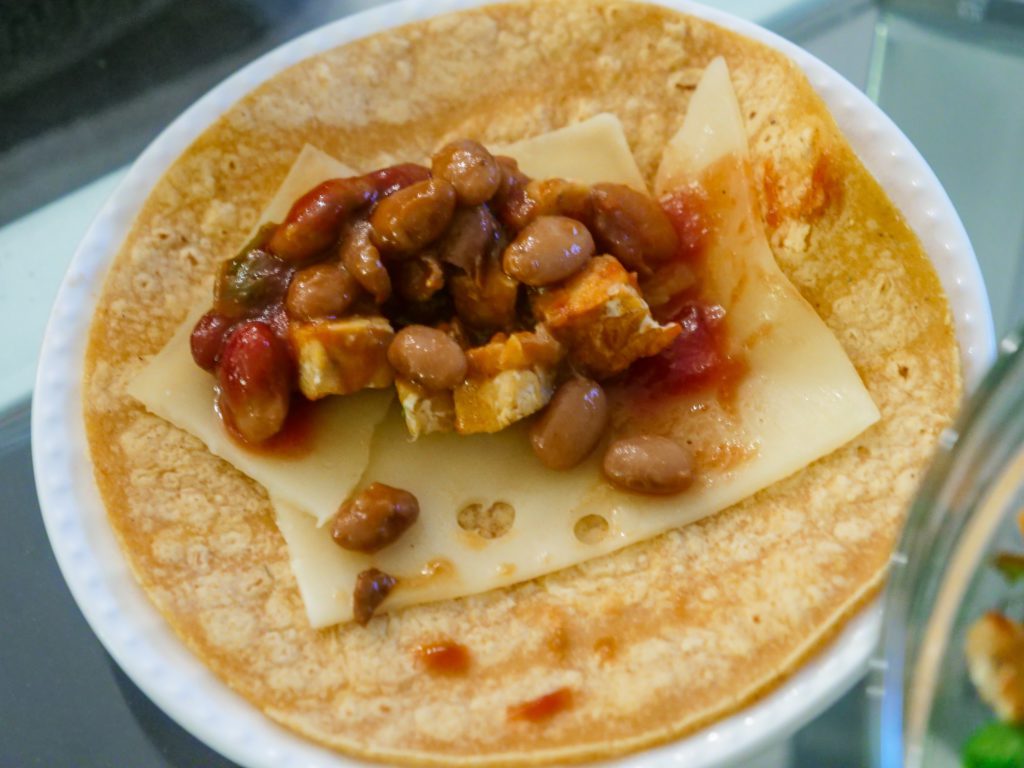 Een kleine maïstortilla met kaas, bonen, tempeh en ketchup.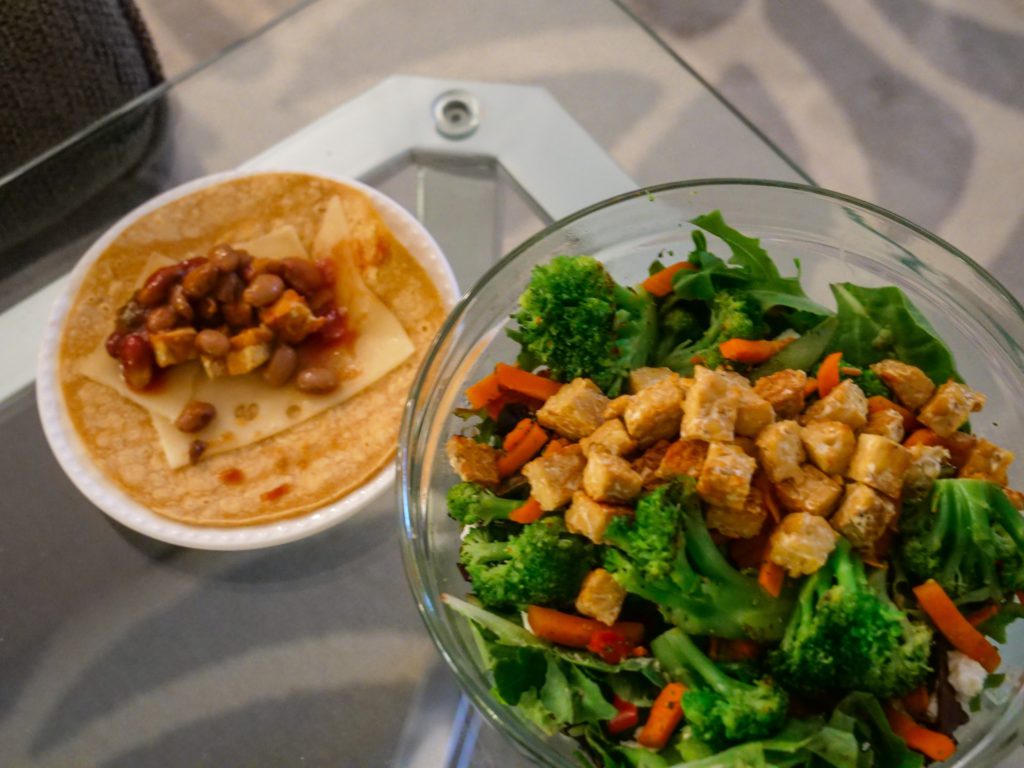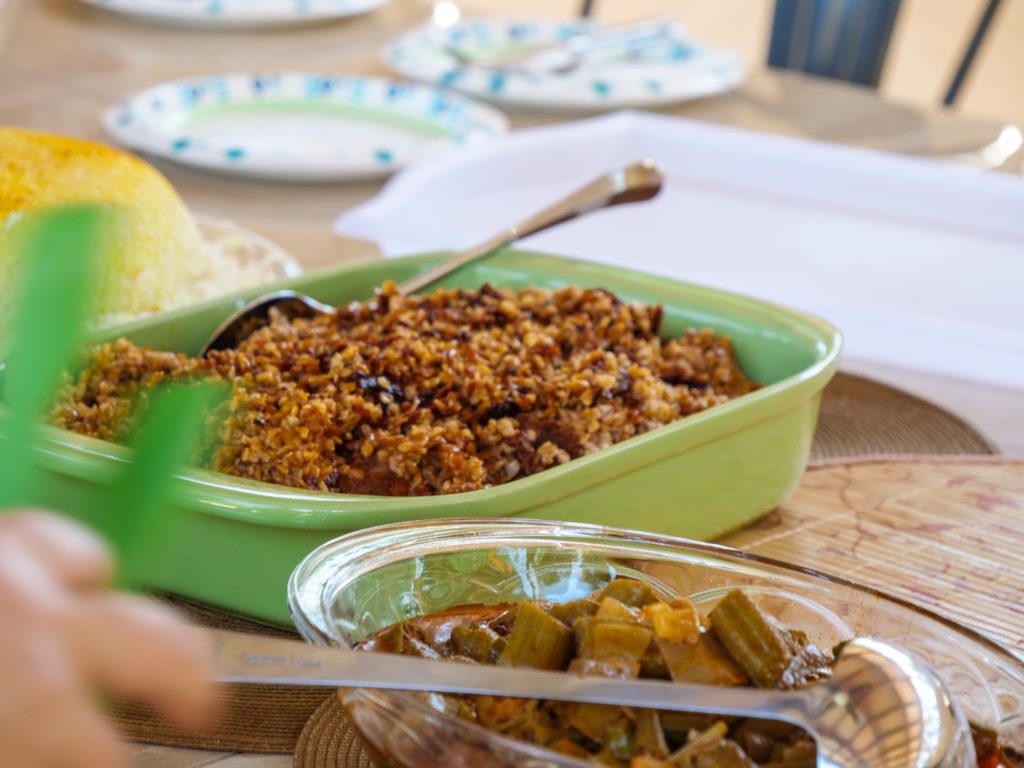 Tijd voor een Armeense barbecue!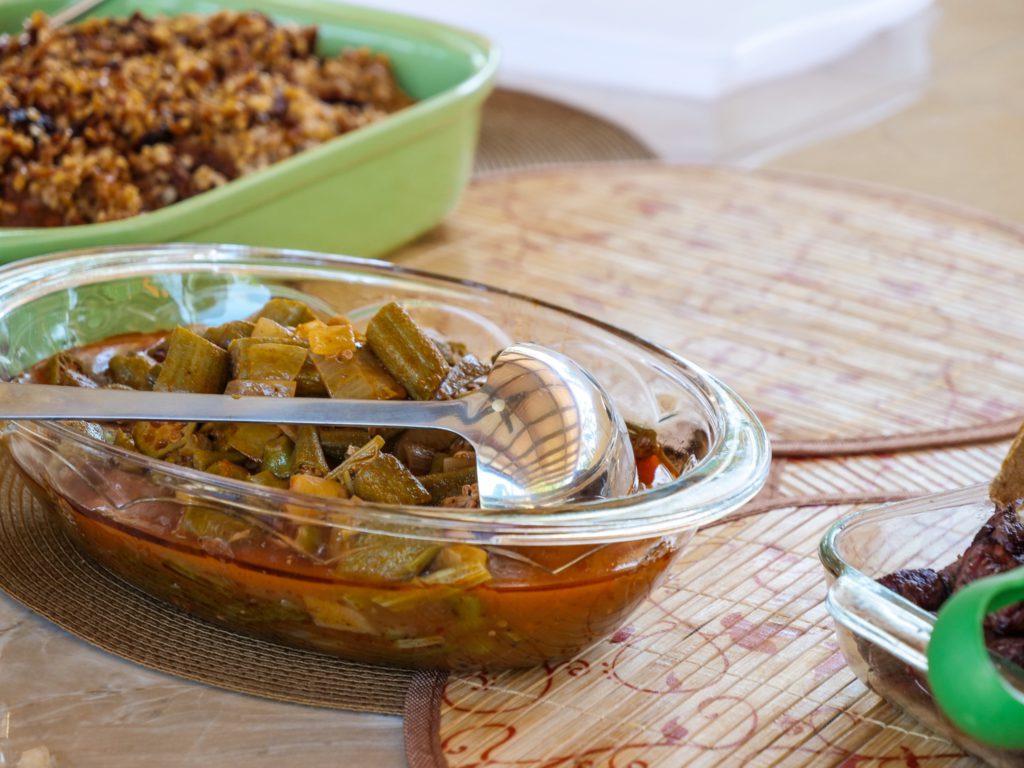 Ik weet helaas niet alle exacte namen van de gerechten, dit is iets met Okra.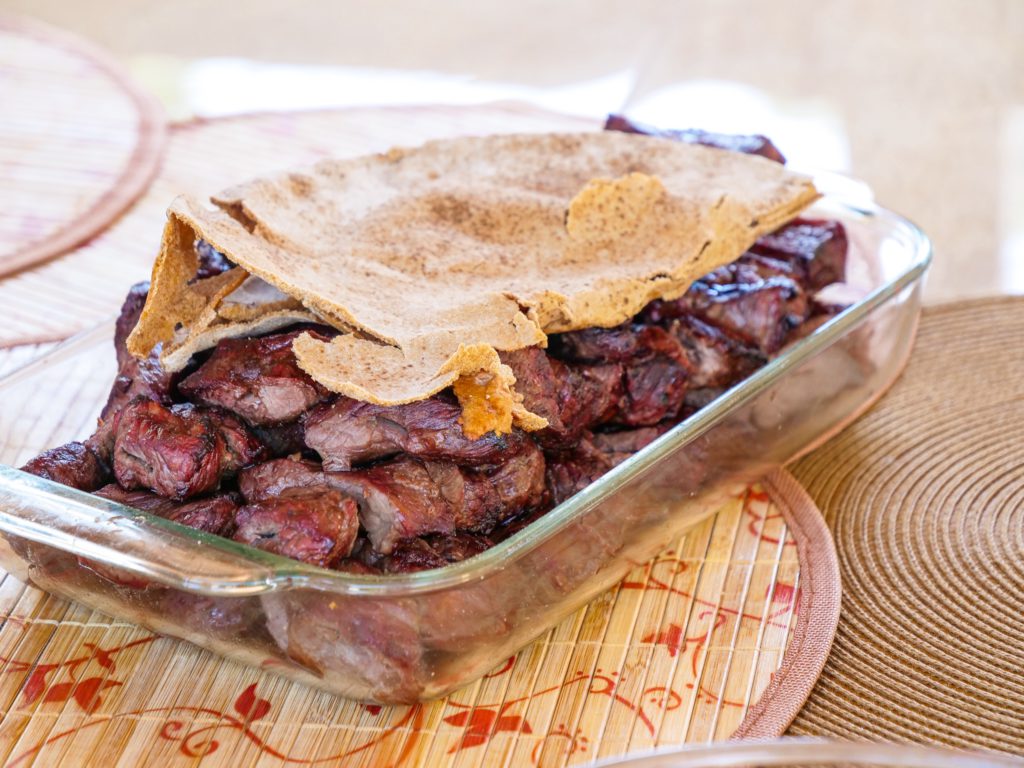 Vlees van de barbecue waar altijd 'lavash' brood bovenop en onderop gedaan wordt zodat ook de smaken in kunnen trekken. Aan het eind heb je een heerlijk smakend (wel slap) stukje lavash. En het beschermt tegen de vliegen.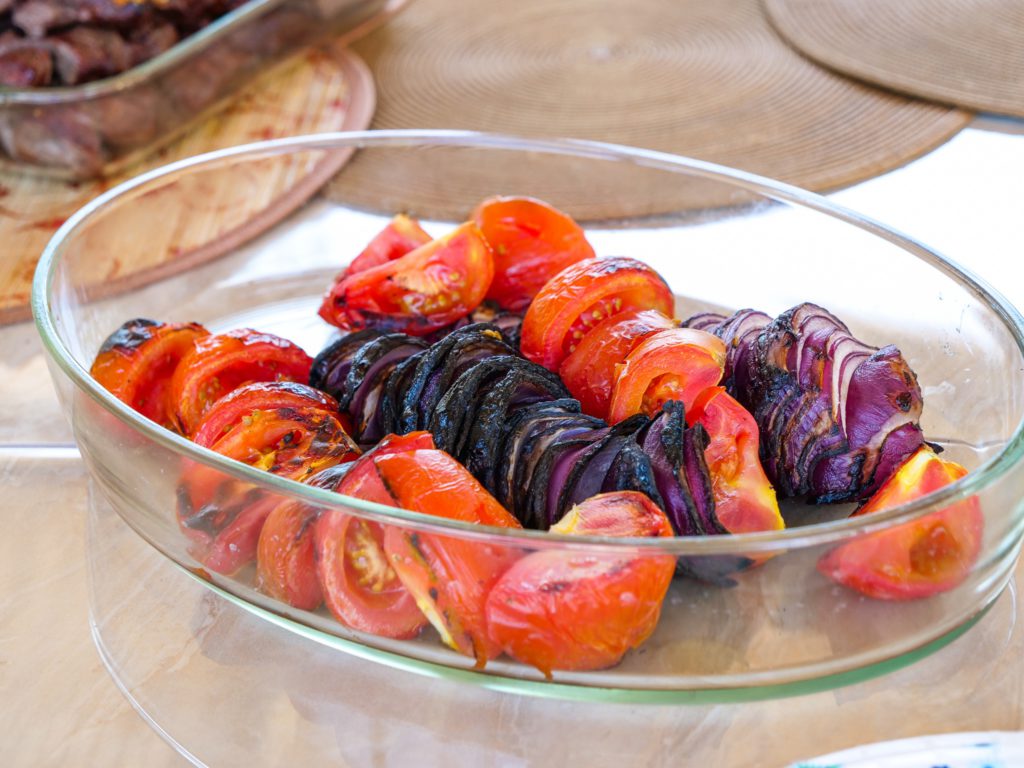 Tomaat en uien van de grill.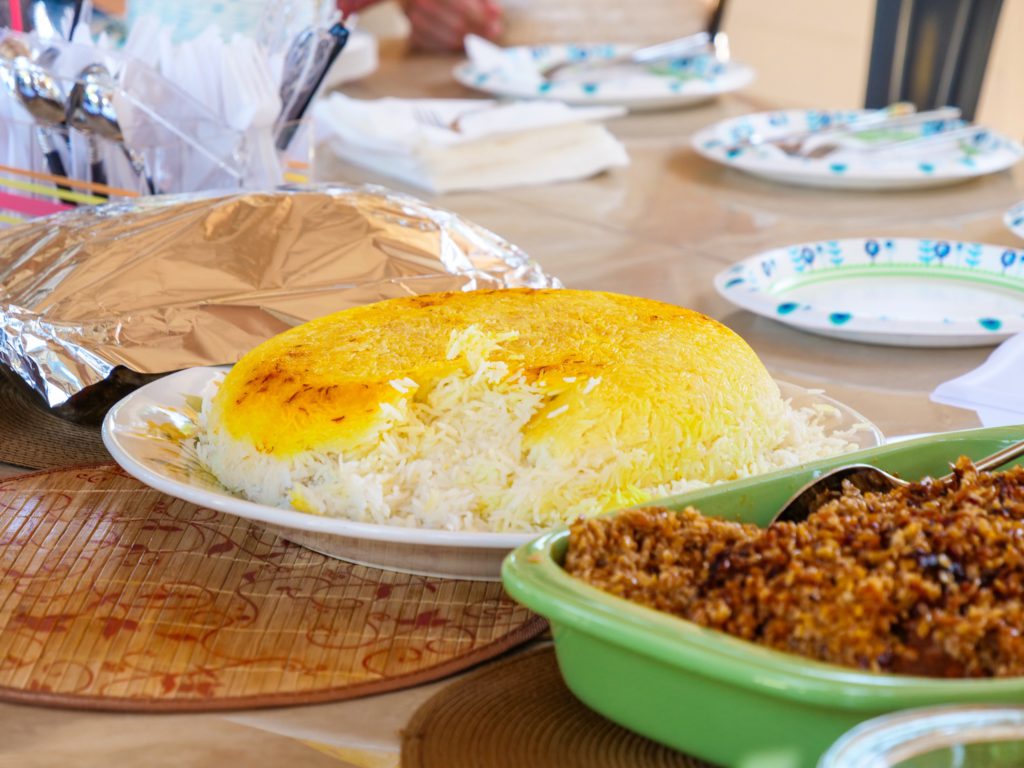 Er is altijd 'rijsttaart' aanwezig met een goud/geel korstje, dit noemen we 'tadik'.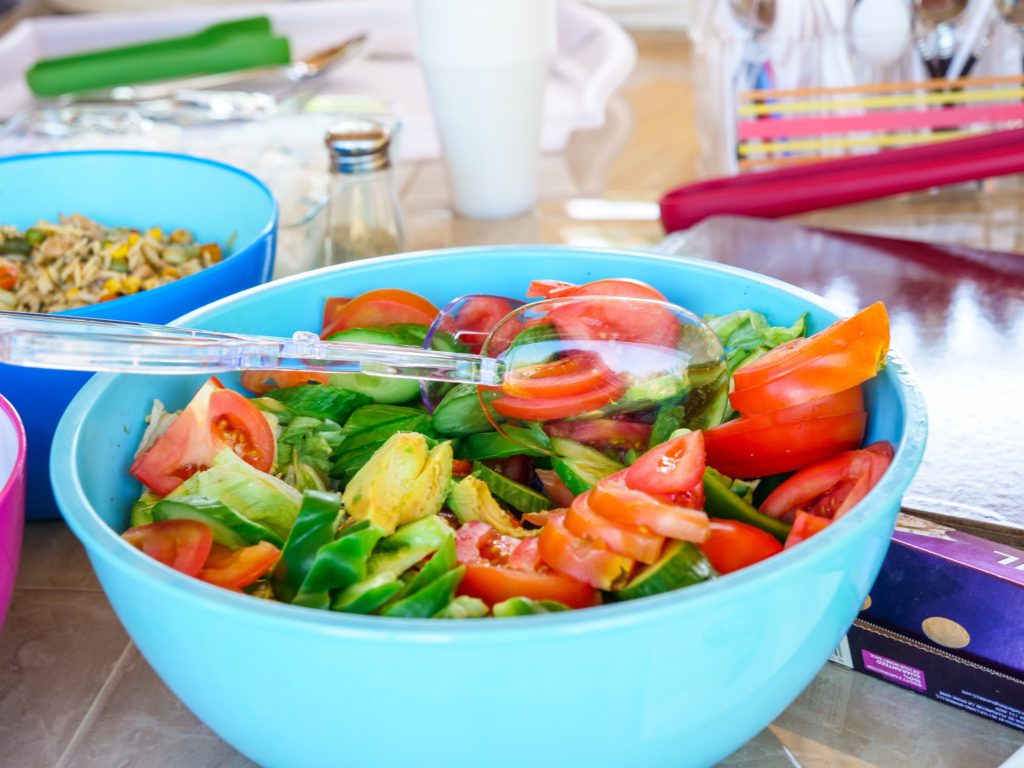 Salade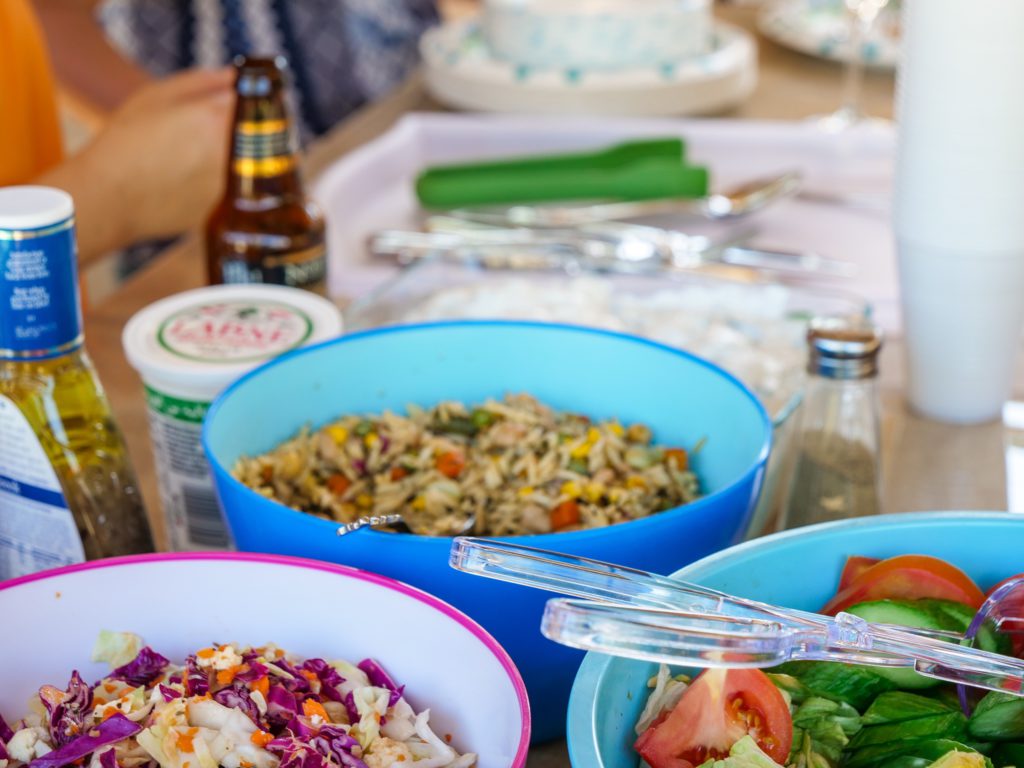 Salades!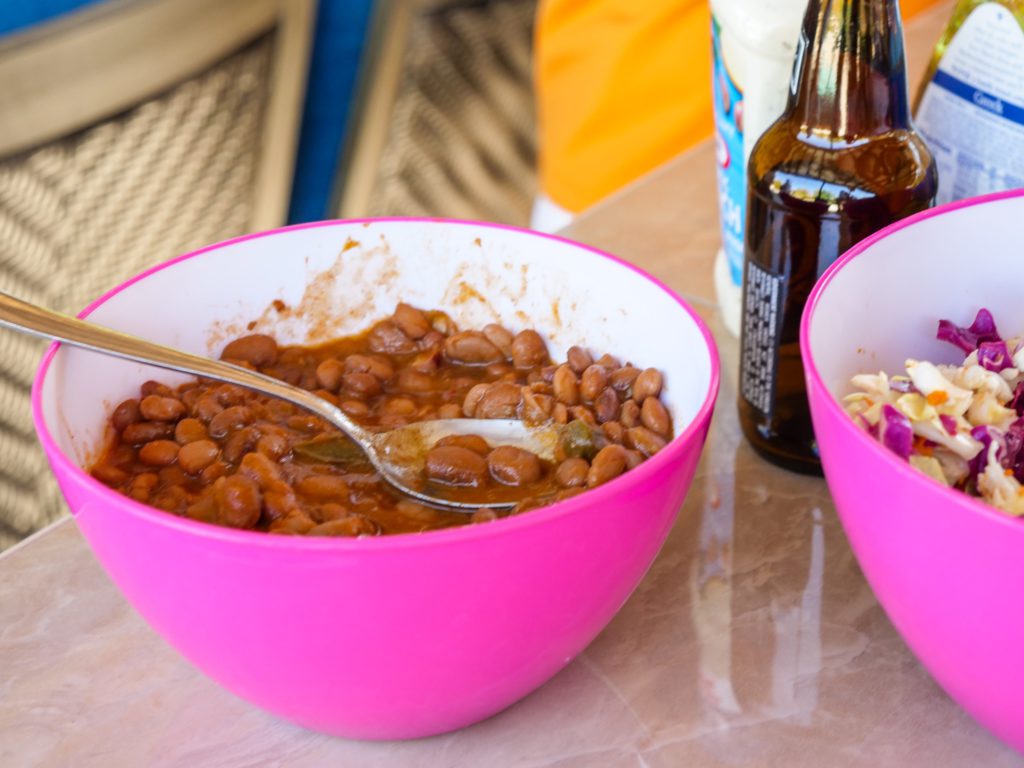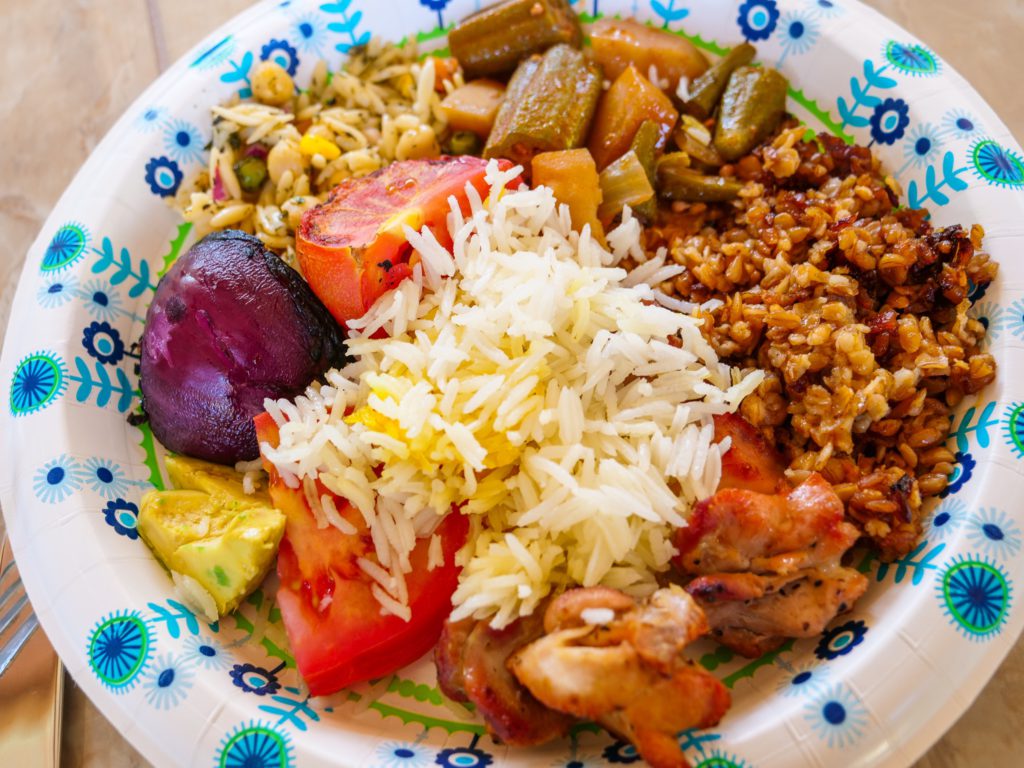 En dit was dan mijn bord. Mijn eerste bord moet ik zeggen, het was echt heerlijk!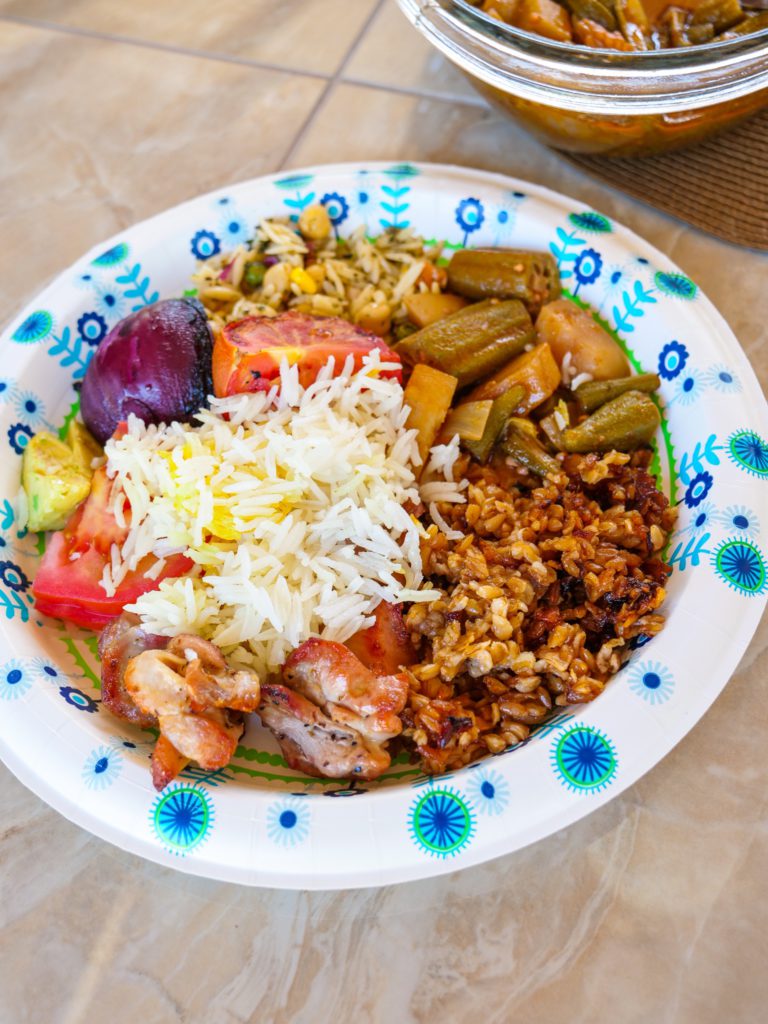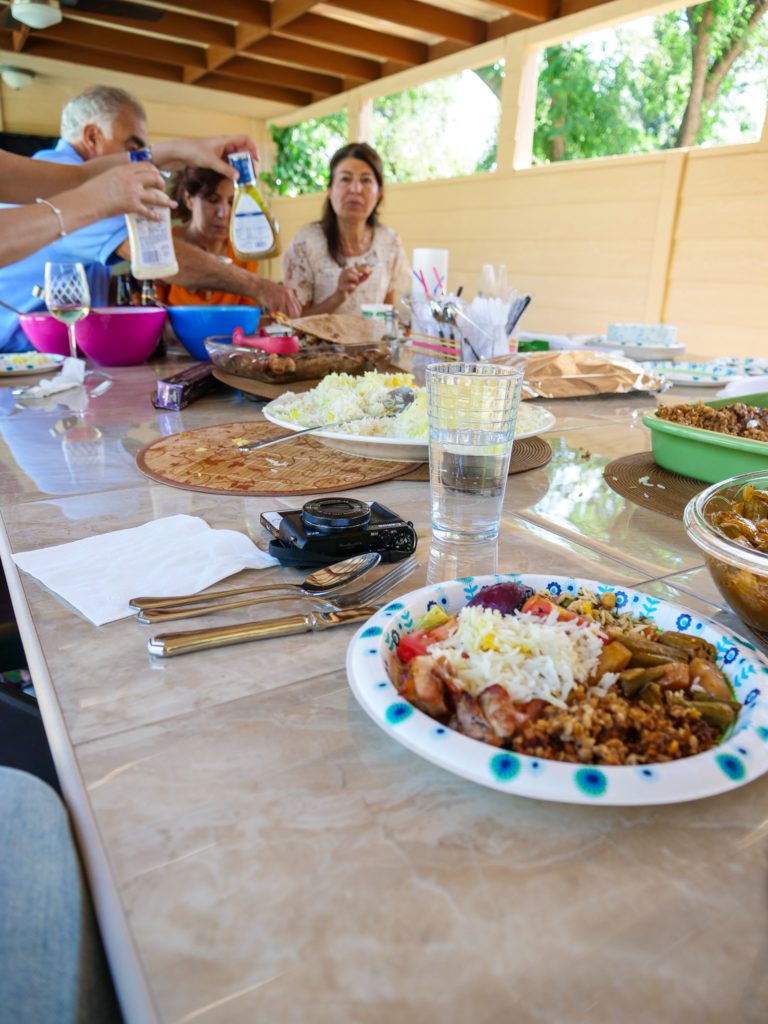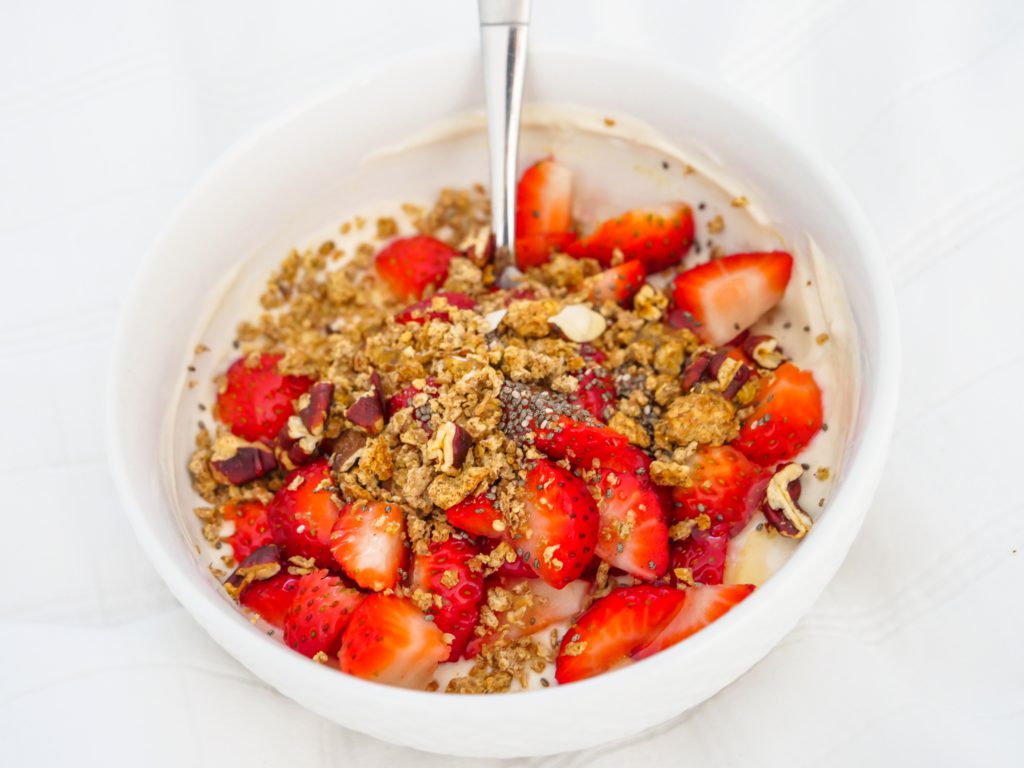 Yoghurt met aardbei, chia, ezekiel granola en pecannoten.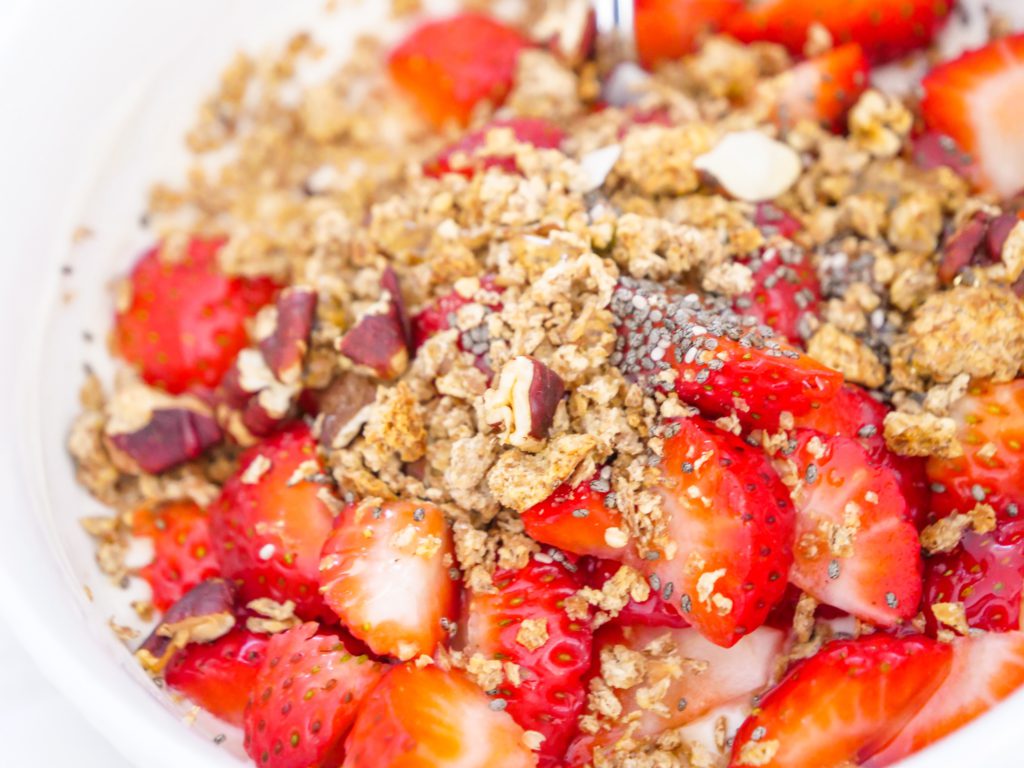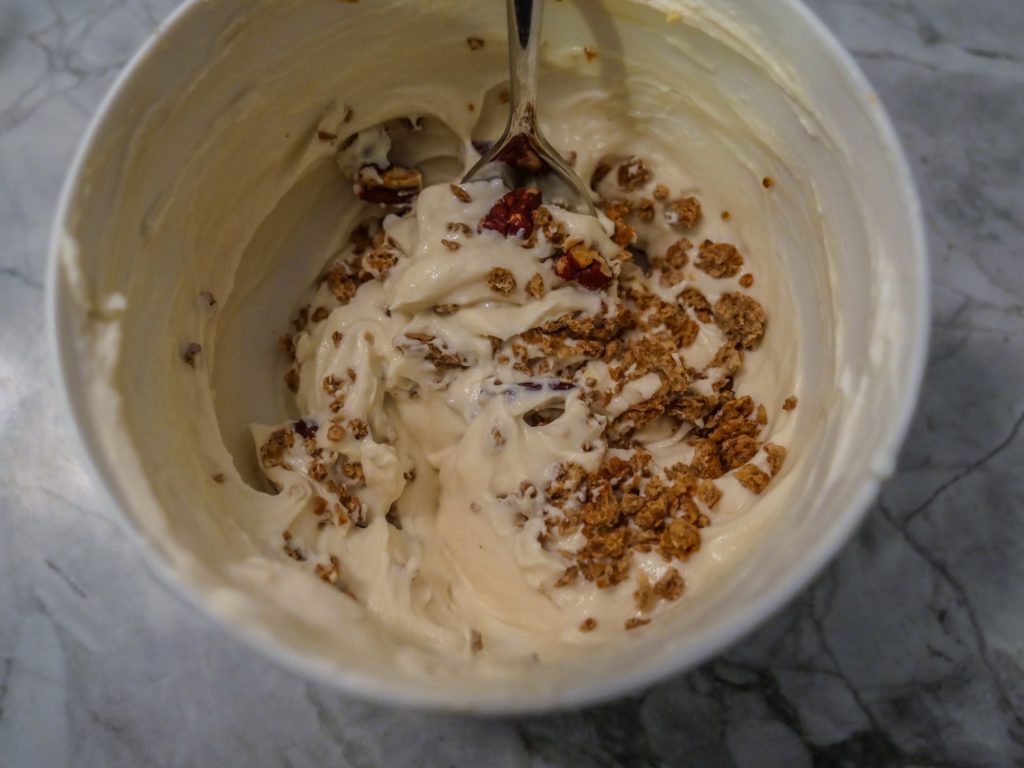 Oeps, per ongeluk al geroerd voordat ik een foto maakte! Volgens mij kun je al raden wat dit is 😉 Same old, yoghurt + ezekiel granola + honing + pecannoten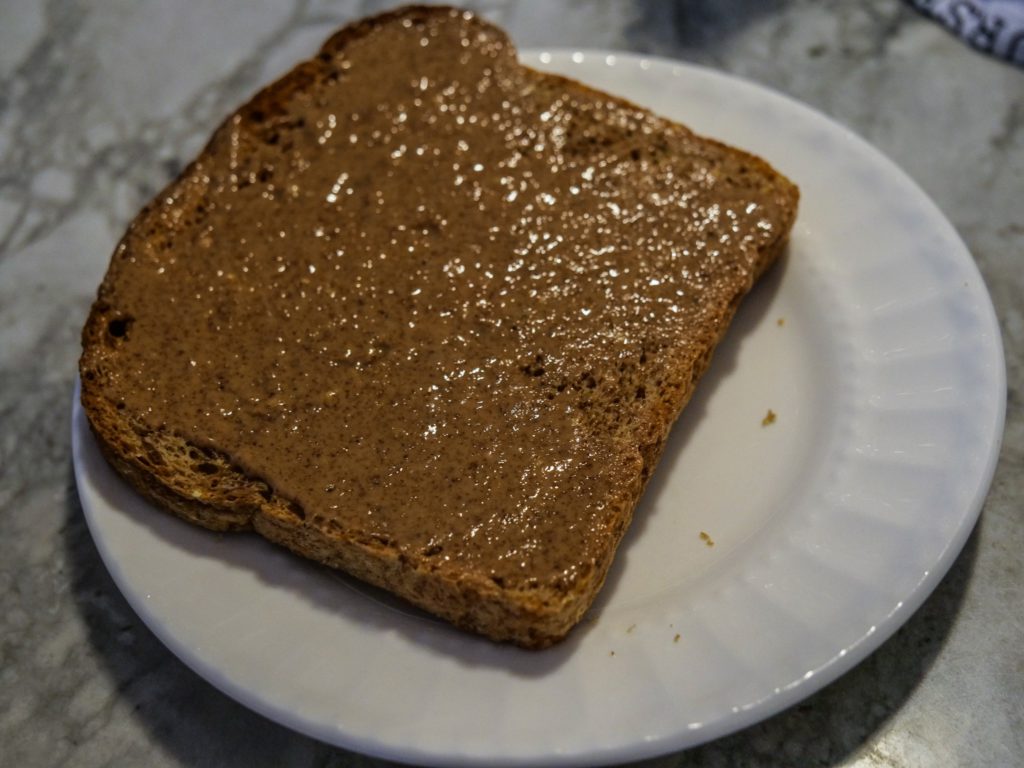 Een sneetje ezekiel brood, geroosterd, met amandelpasta.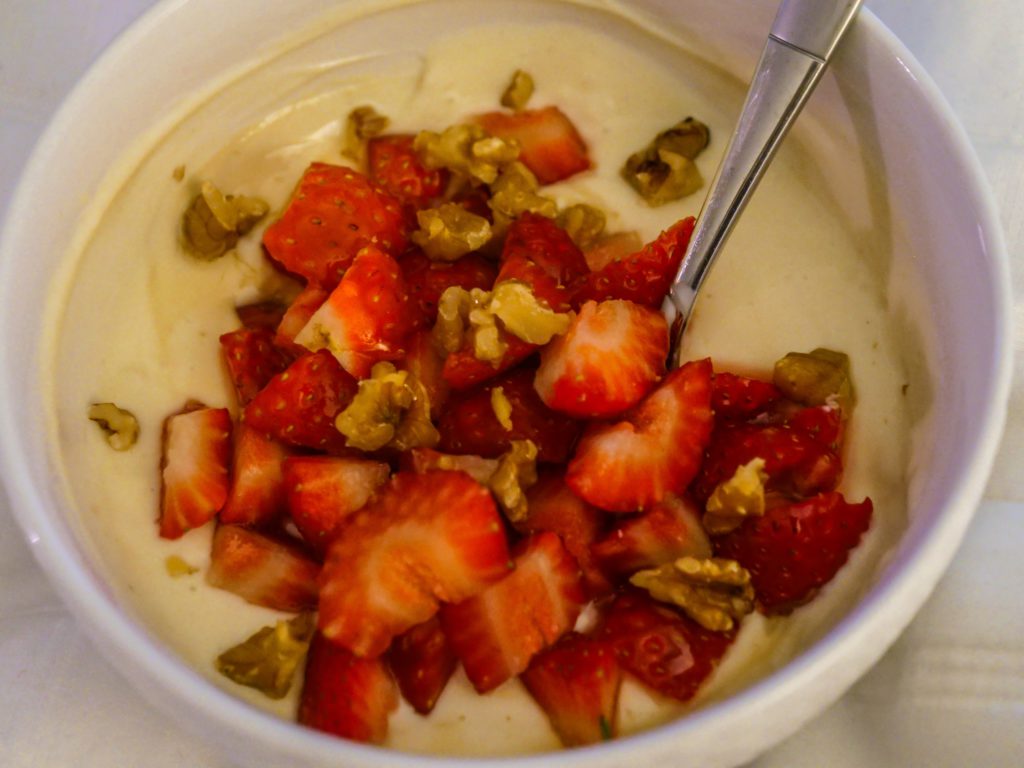 Avondsnack: opnieuw yoghurt met honing, aardbeien en walnoten.
Ik begin langzamerhand wel weer zin te krijgen in mijn 'Nederlandse maaltijdjes' thuis, waar ik veel meer variatie kan aanbrengen in mijn voeding. Maar ik geniet nog absoluut van de (alweer) laatste week hier!
Bewaar, Like, Tweet of Pin!