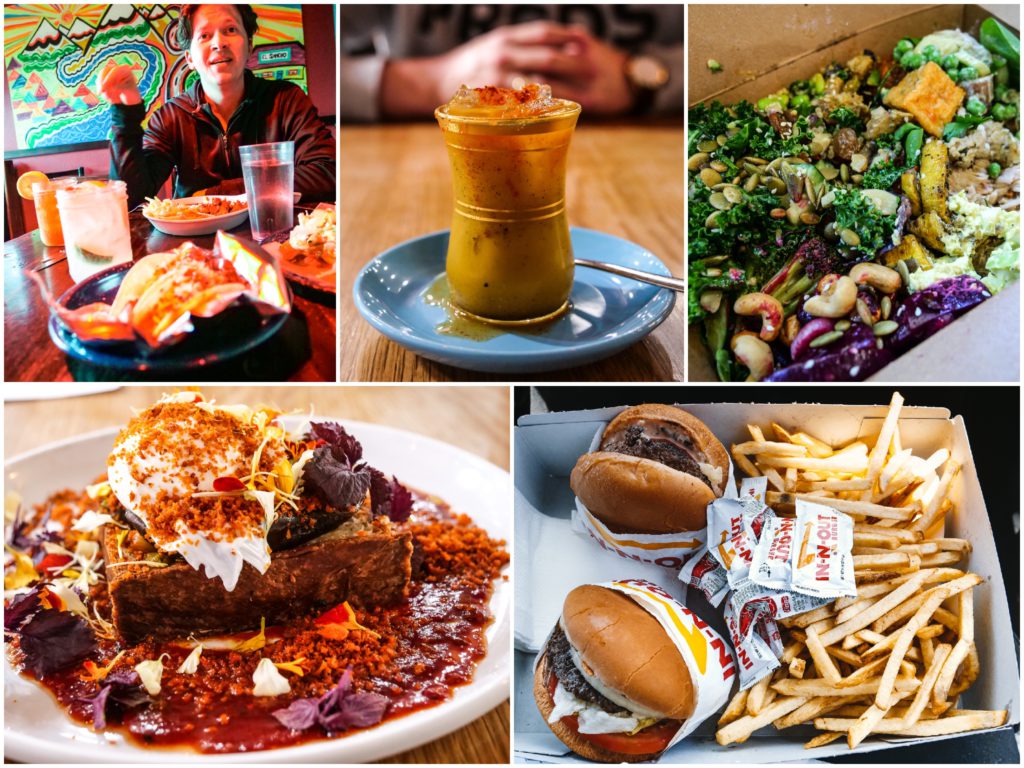 Tijd voor het tweede en laatste deel van het voedingsdagboek uit Amerika! Ik moet zeggen dat ik flink aan het watertanden ben geweest bij het samenstellen van dit artikel. Inmiddels ben ik weer compleet anders aan het eten – logisch ook, ik maak nu weer zelf mijn maaltijden – dus mocht dit iets 'teveel van het goede' zijn voor je; volgende week zijn we weer heerlijk gezond met zelfgemaakte maaltijdjes!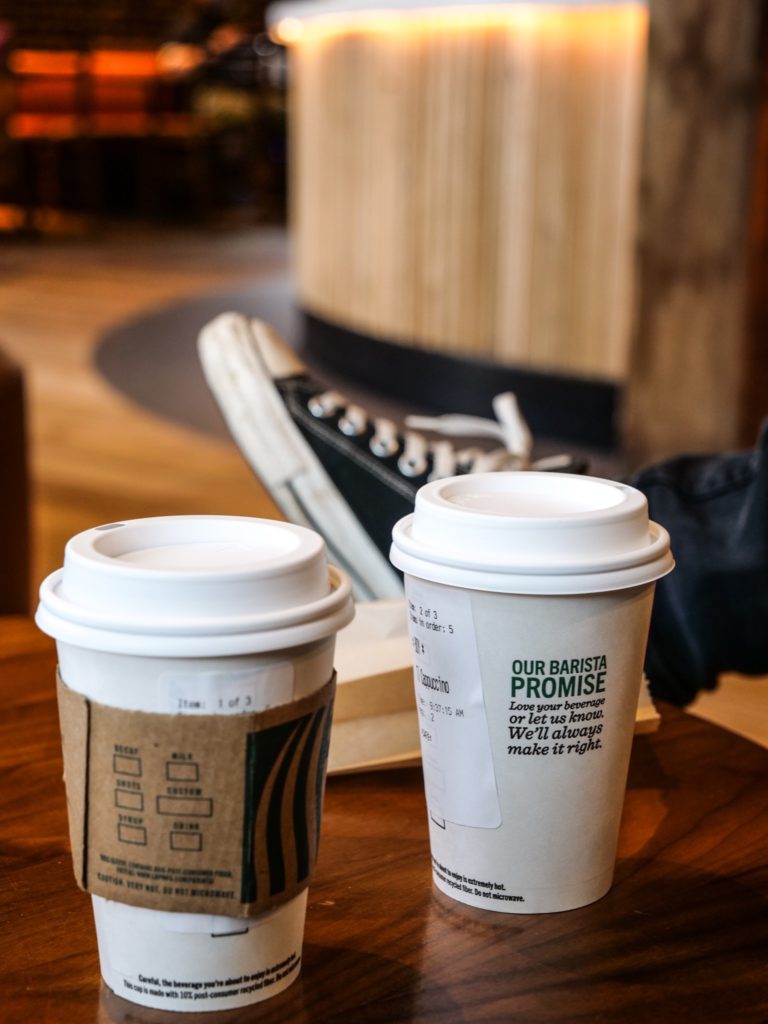 In Portland begonnen we de ochtend bij de Starbucks met een lekkere (grote) kop koffie – ze vullen hem hier echt tot aan de rand. Heel fijn!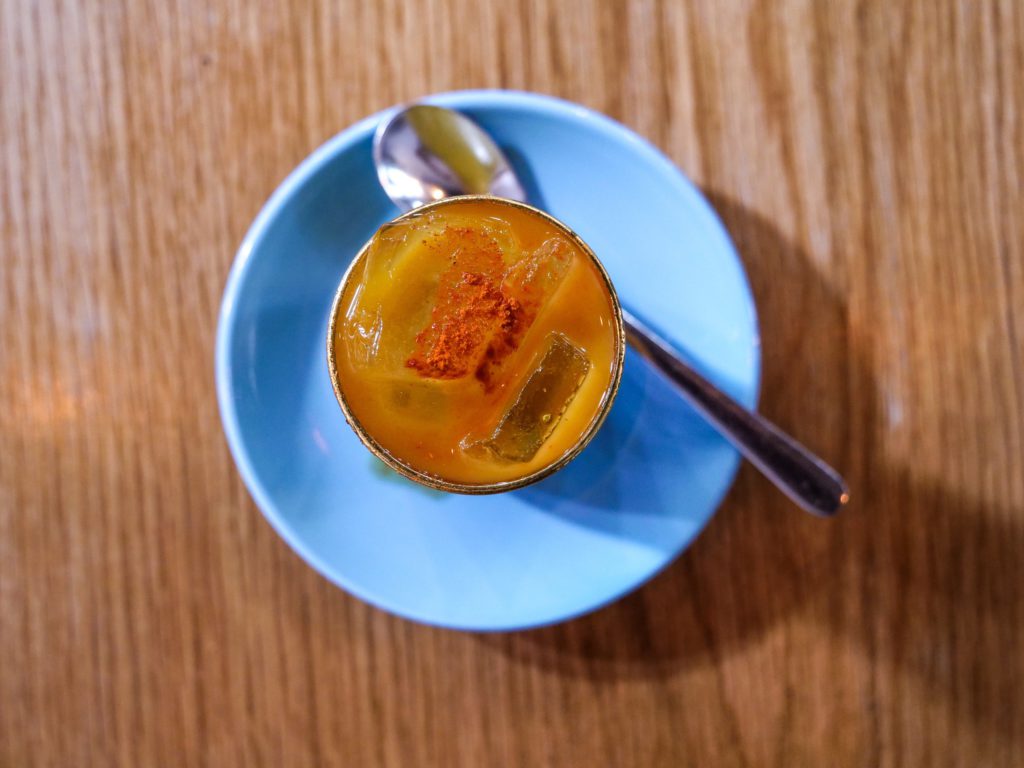 Later op de dag was het tijd voor een brunch en deze tent is meteen een favoriet van me geworden! Proud Mary in Portland. Ik begon met een gember-cayenne shotje.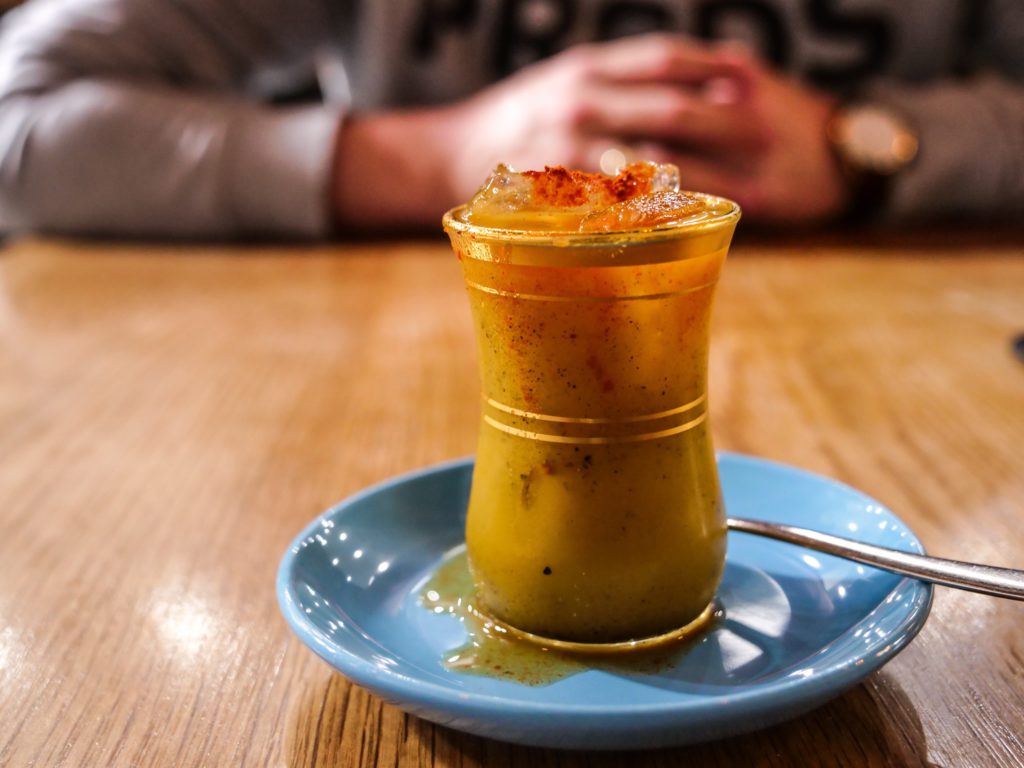 Hoe mooi ziet deze eruit!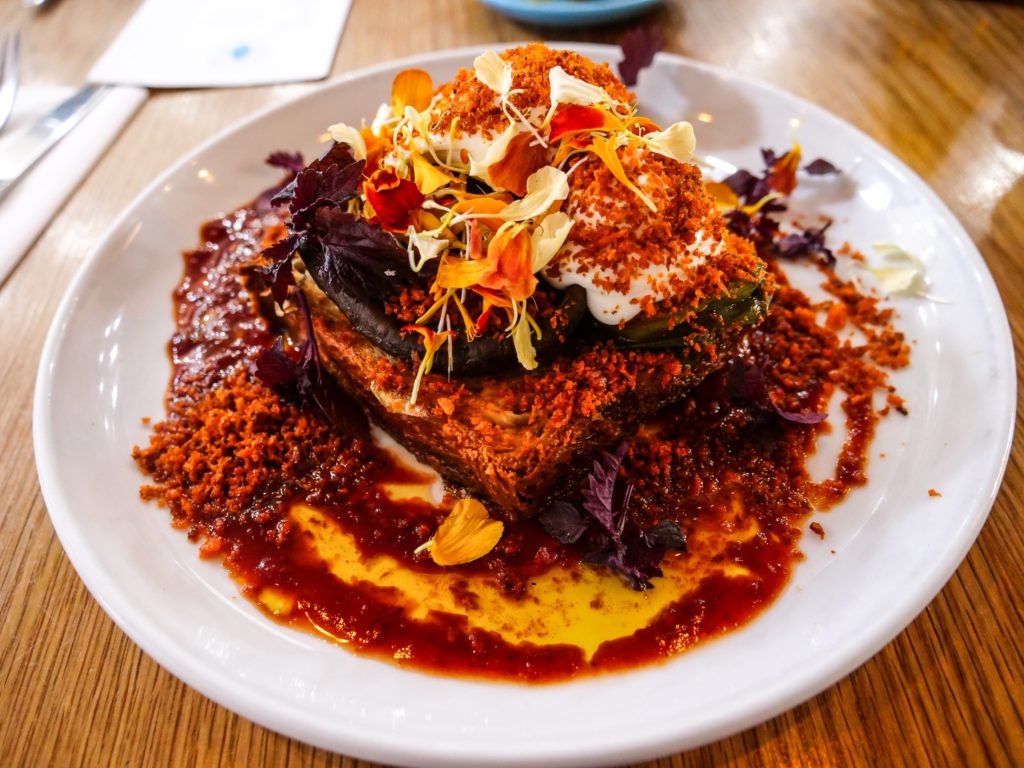 Niet eens duurder dan een gemiddelde tent in Portland en dan krijg je dit kunstwerk op je bord! WAUW! Het was echt een bijzondere (smaak) ervaring. Dit was een hartige French Toast met een gepocheerd ei, champignons, ricotta en bijzondere dressing. Absoluut een aanrader!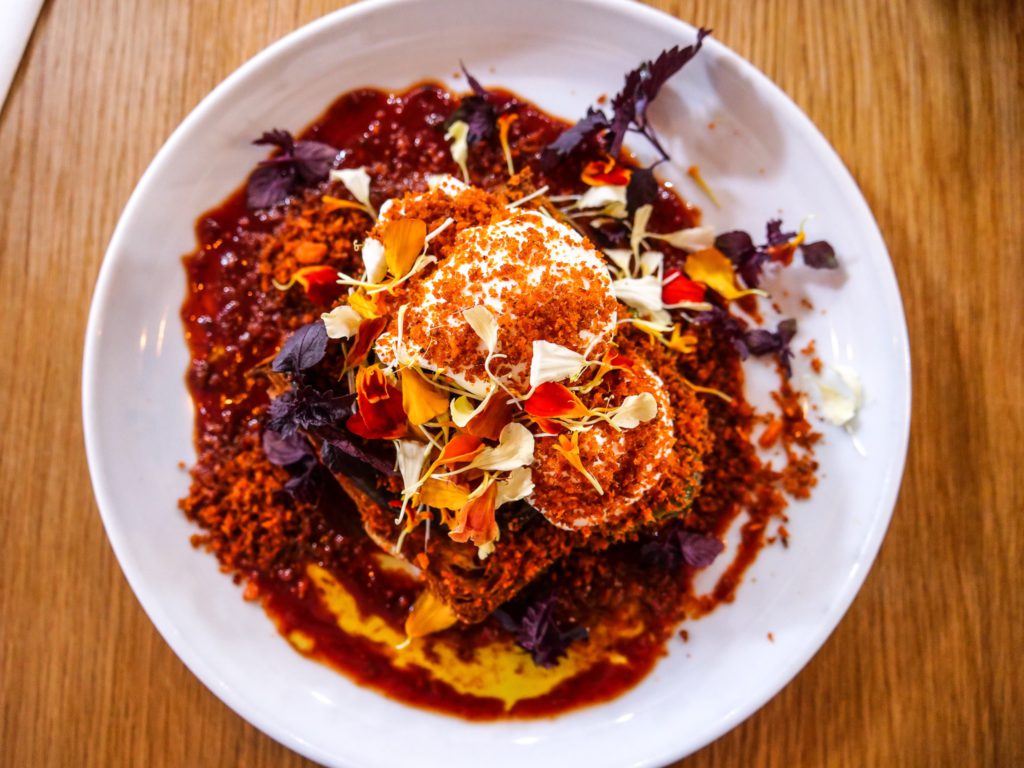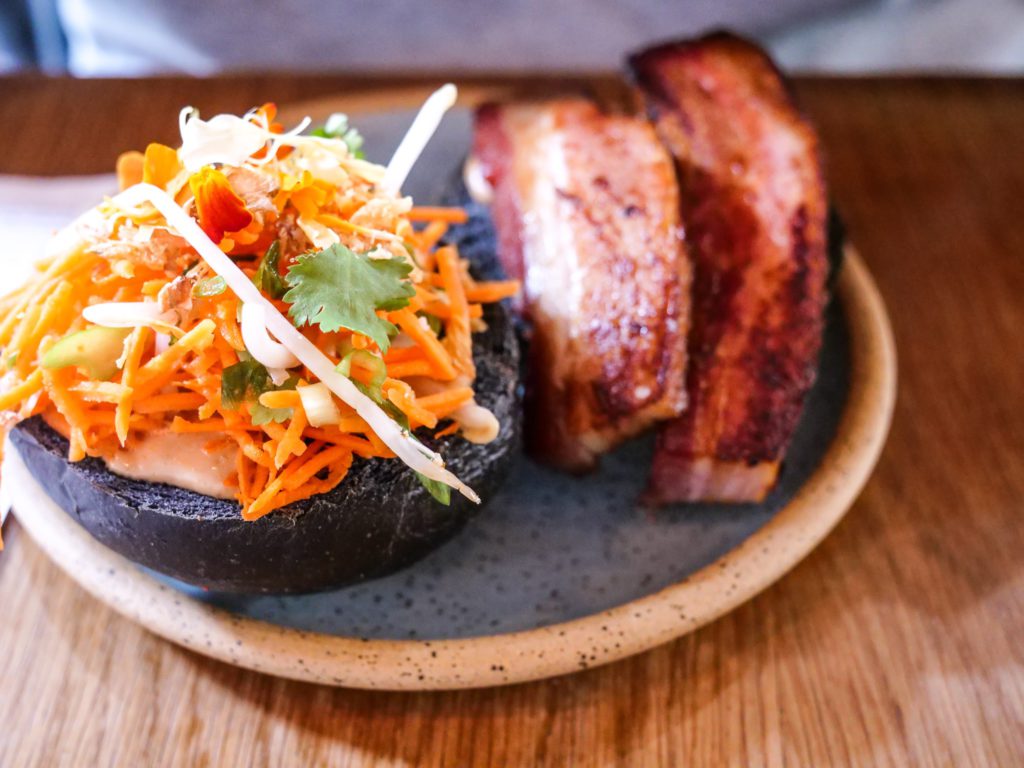 Boy ging voor een Bun met buikspek – ook heel lekker zei hij 😉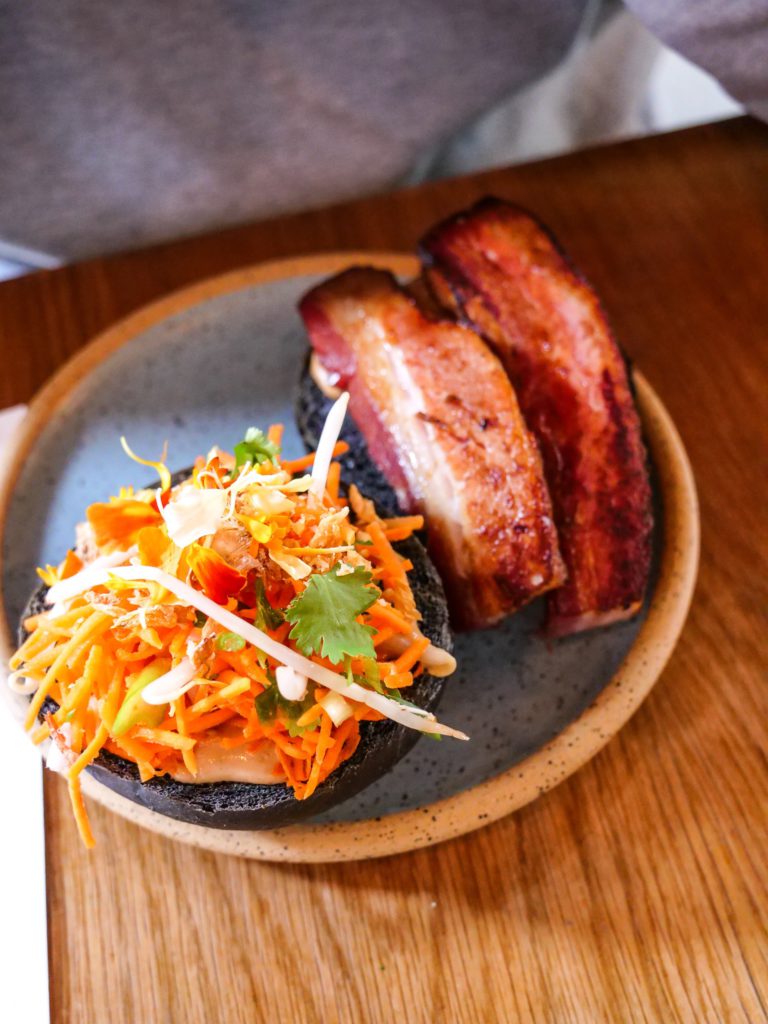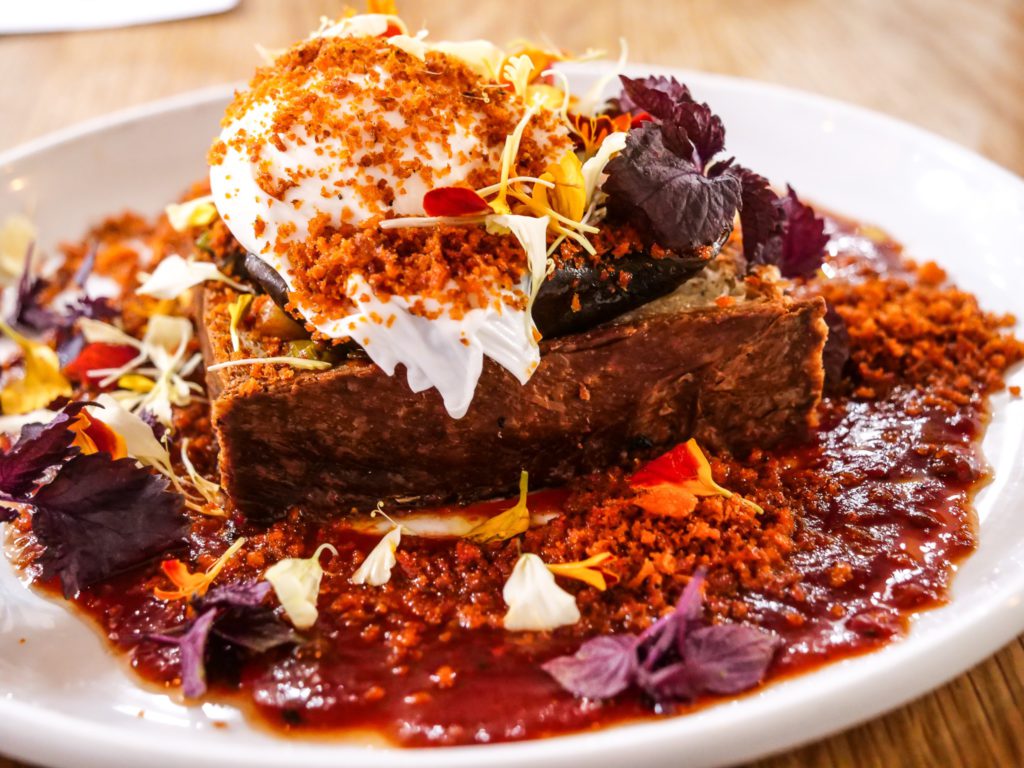 Ik moest dit even van alle kanten vastleggen. Wow!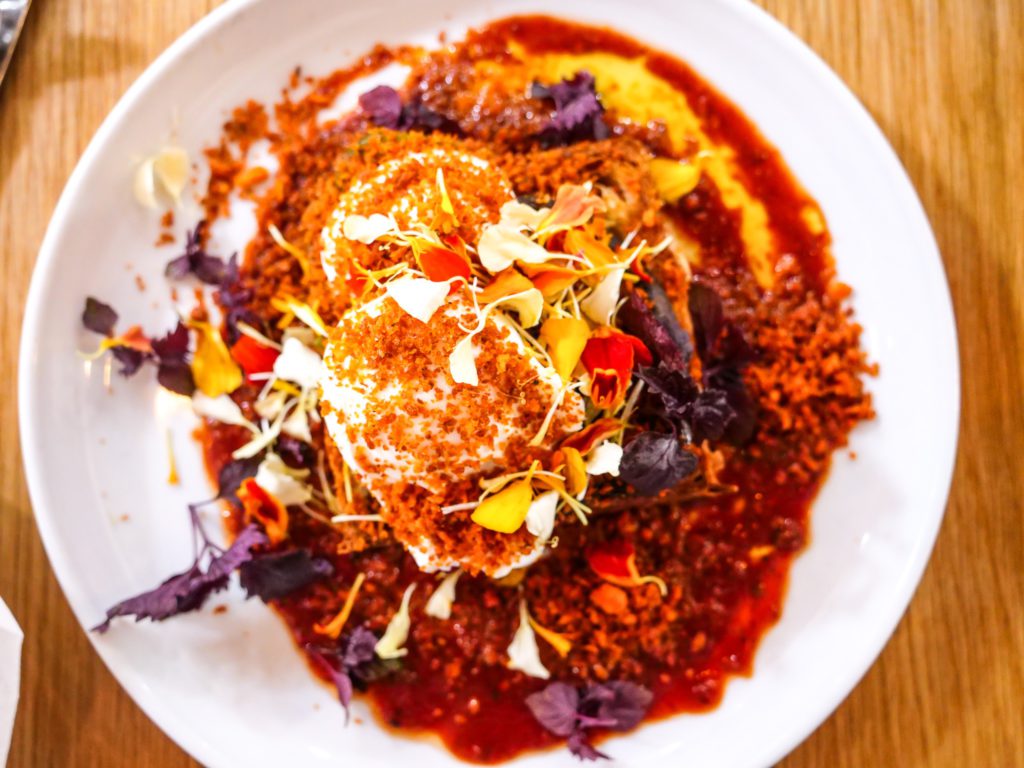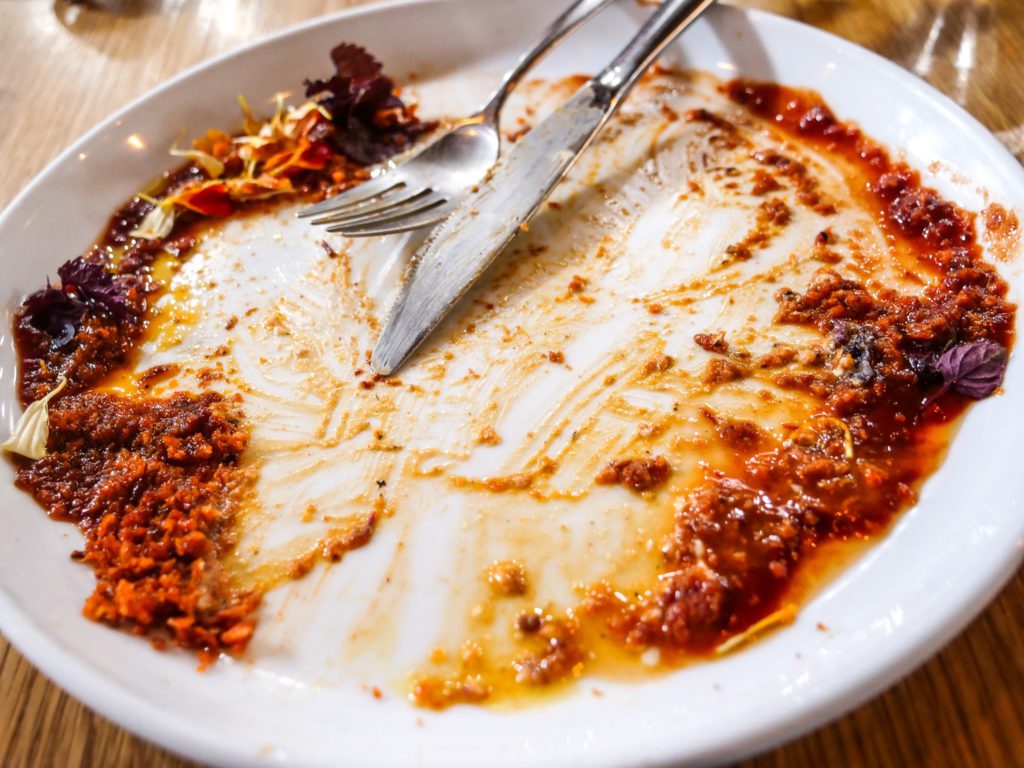 Denk je dat ik het lekker vond?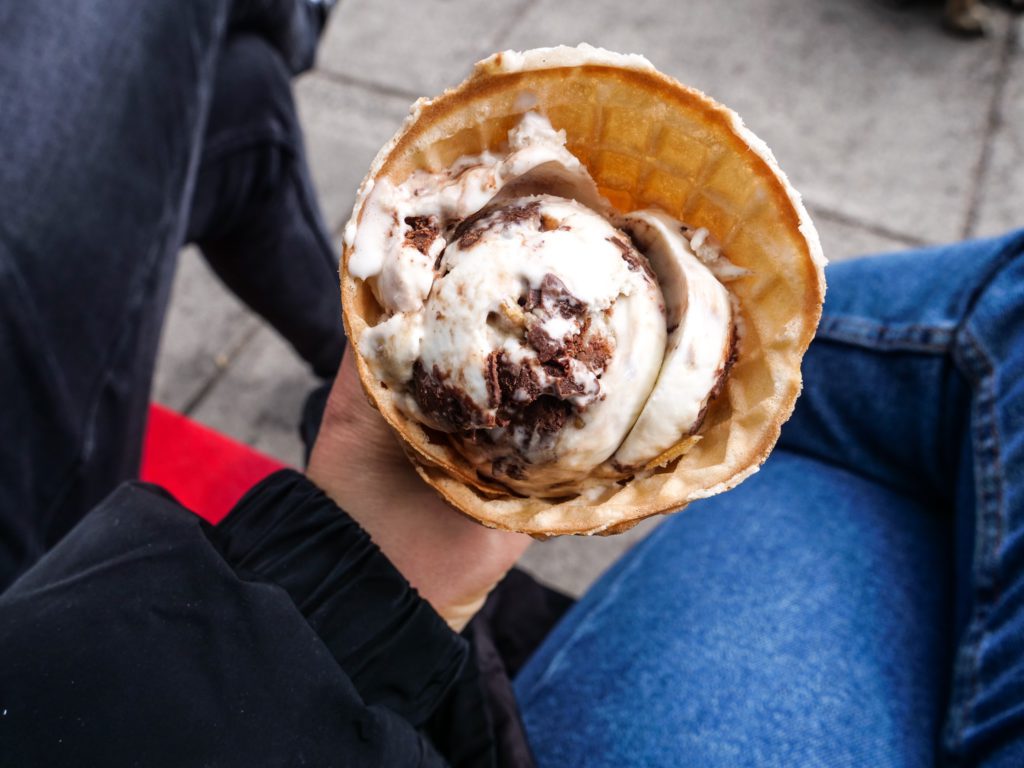 Daarna zijn we naar Salt&Straw gegaan voor ijs!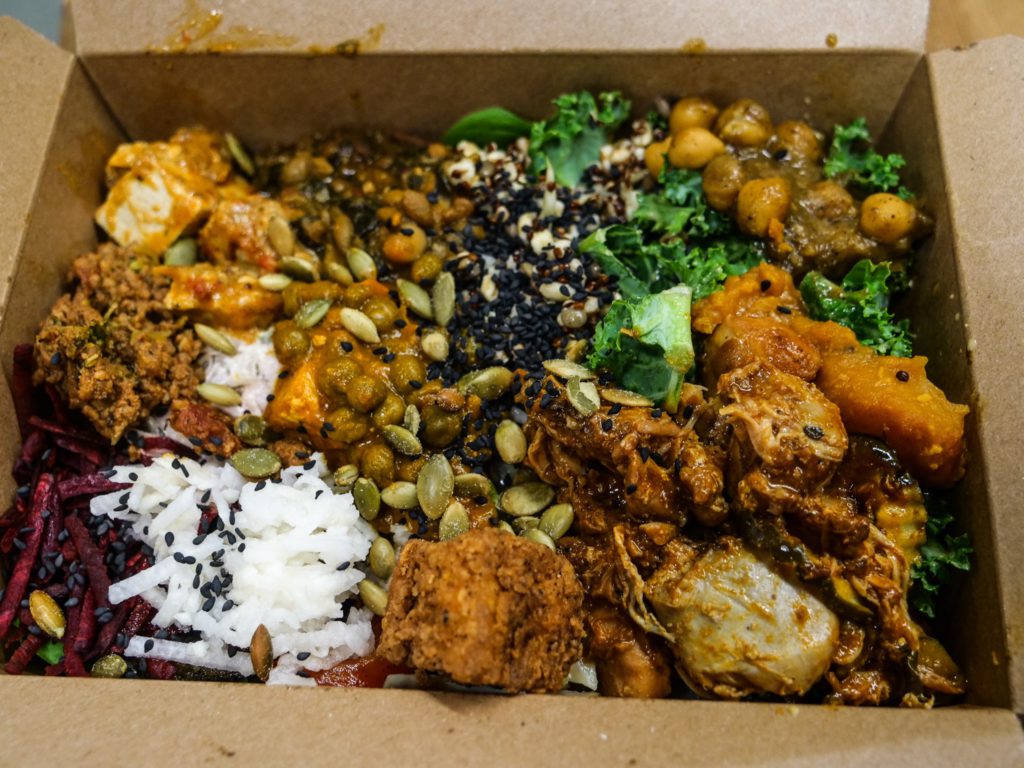 De volgende dag hebben we een heerlijke lunch gehaald bij de Whole Foods. Ik ben echt verslaafd aan de salade bar en wil álles proeven. Zoals je ziet – bomvol doosje.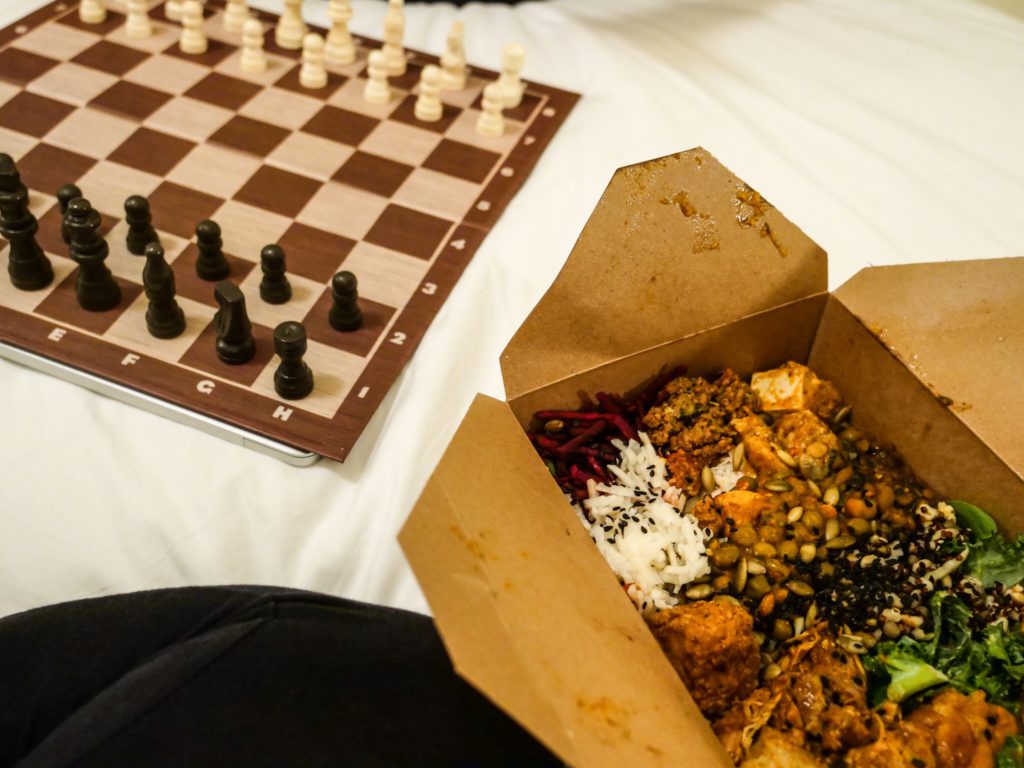 Lekker in onze hotelkamer schaken en eten 🙂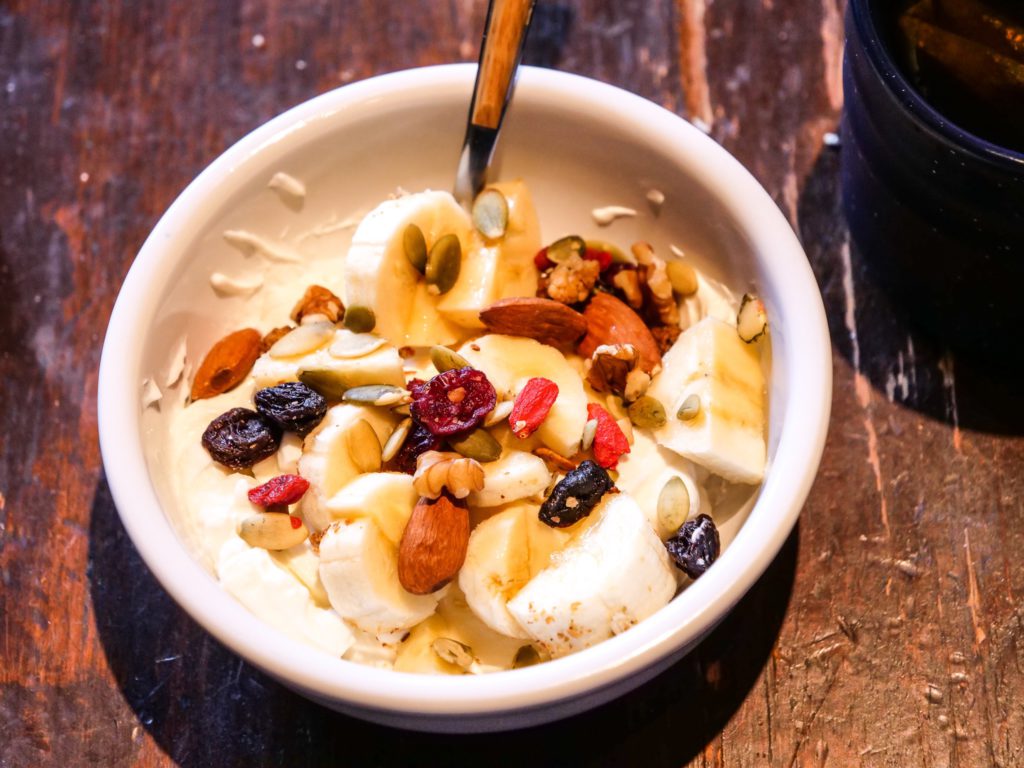 Hier zijn we aangekomen in Bend, ongeveer 3,5 uur rijden van Portland. We hadden wat boodschappen gedaan en ik ontbeet met yoghurt, banaan en noten.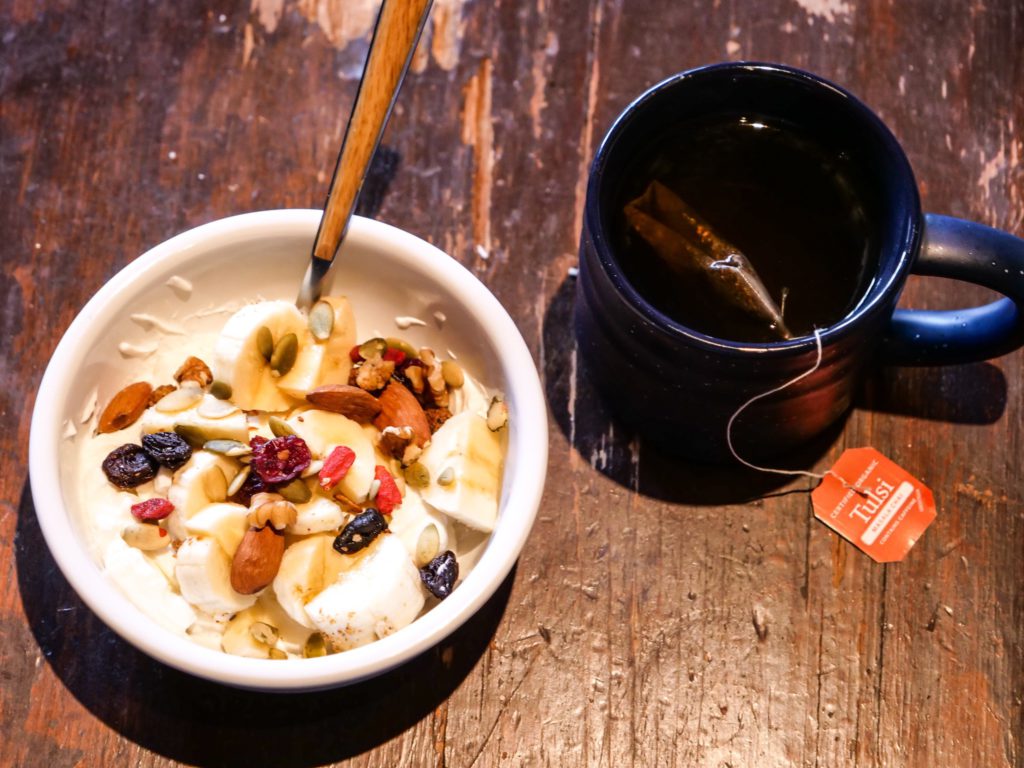 En een kop thee.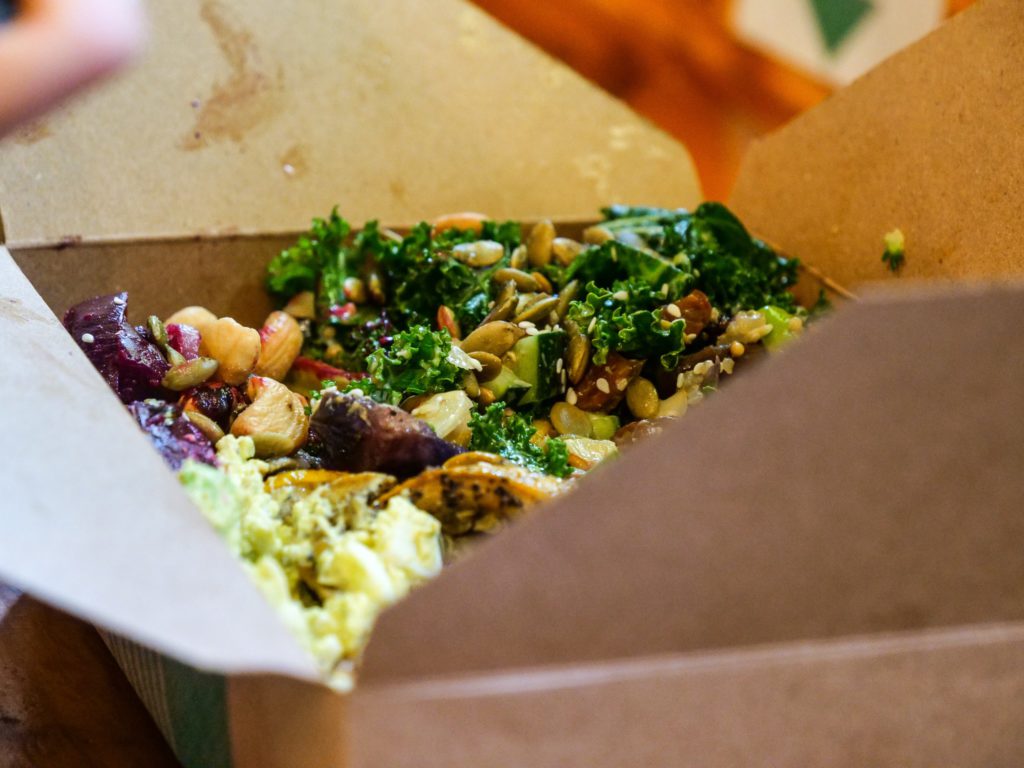 Ook hier vonden we natuurlijk gewoon een Whole Foods 😉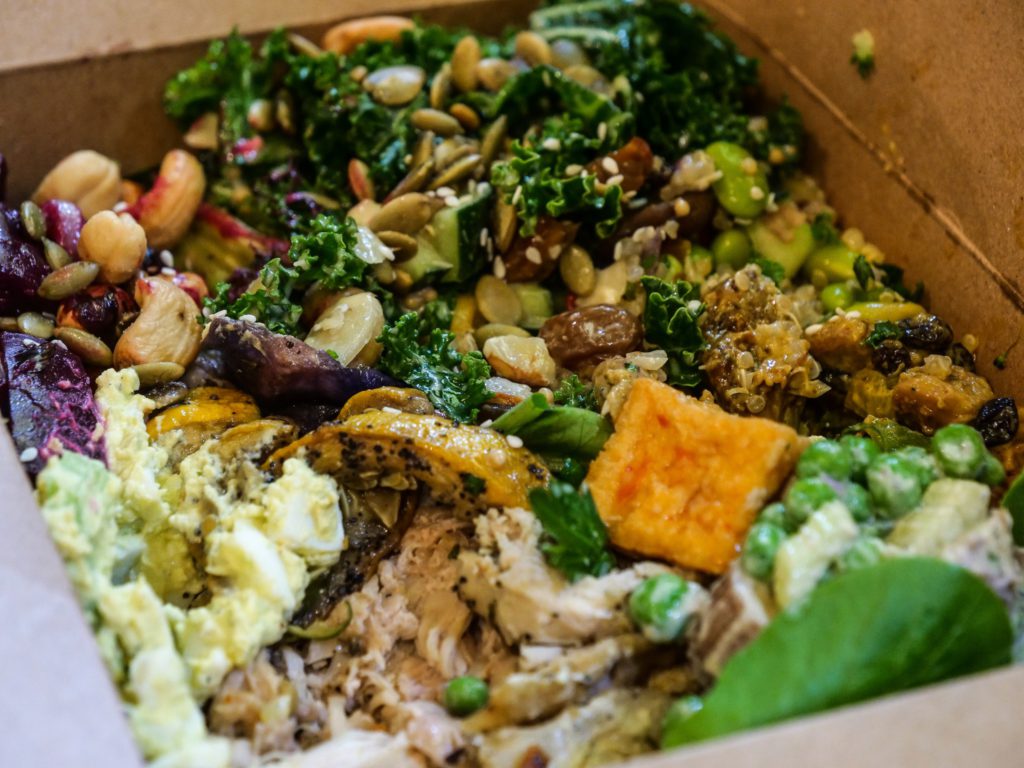 Als ik een hele bak vol gooi, dan kan ik daar 2 of 3 keer van eten en elke keer kom ik weer een leuke verrassing tegen haha. Een blokje tofu, een couscoussalade, een beetje curry.. hmmm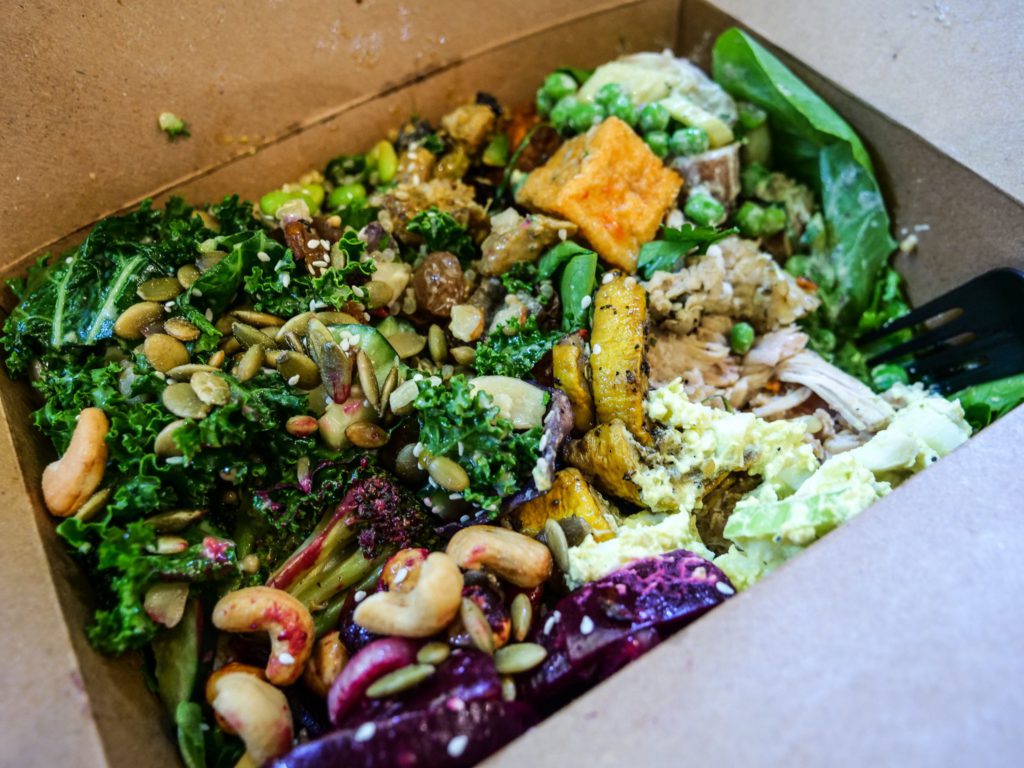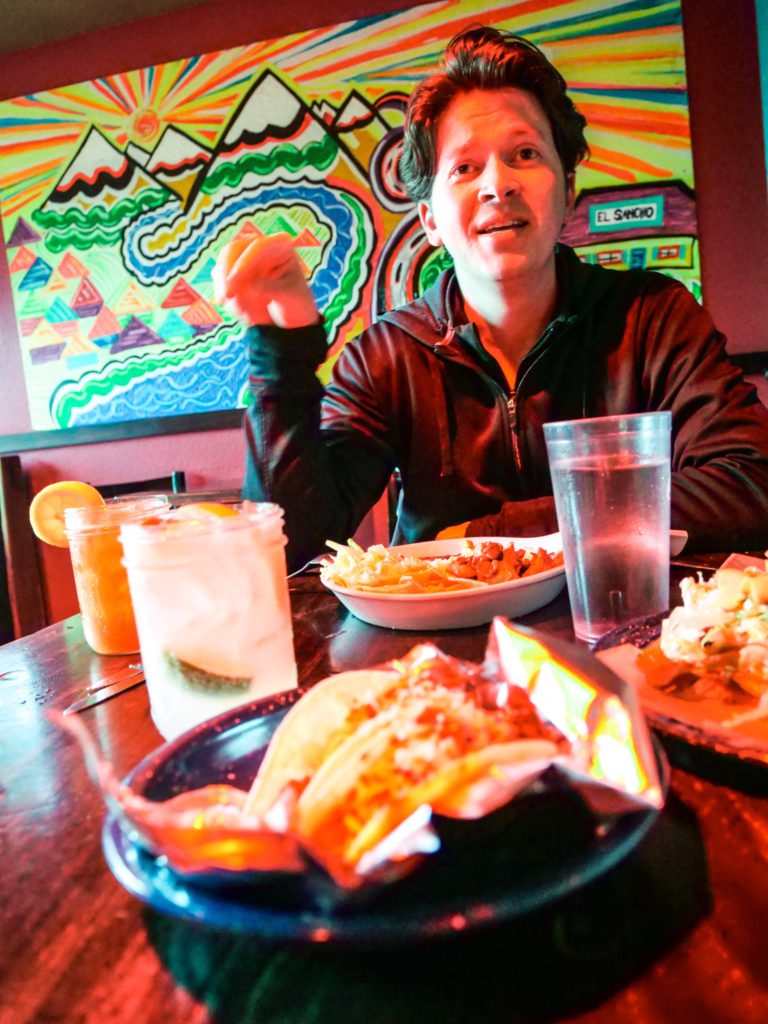 Ook in Bend deden we een hike, na de hike zijn we lekker Mexicaans gaan eten. Binnen was er rood licht dus de foto's zijn niet helemaal duidelijk.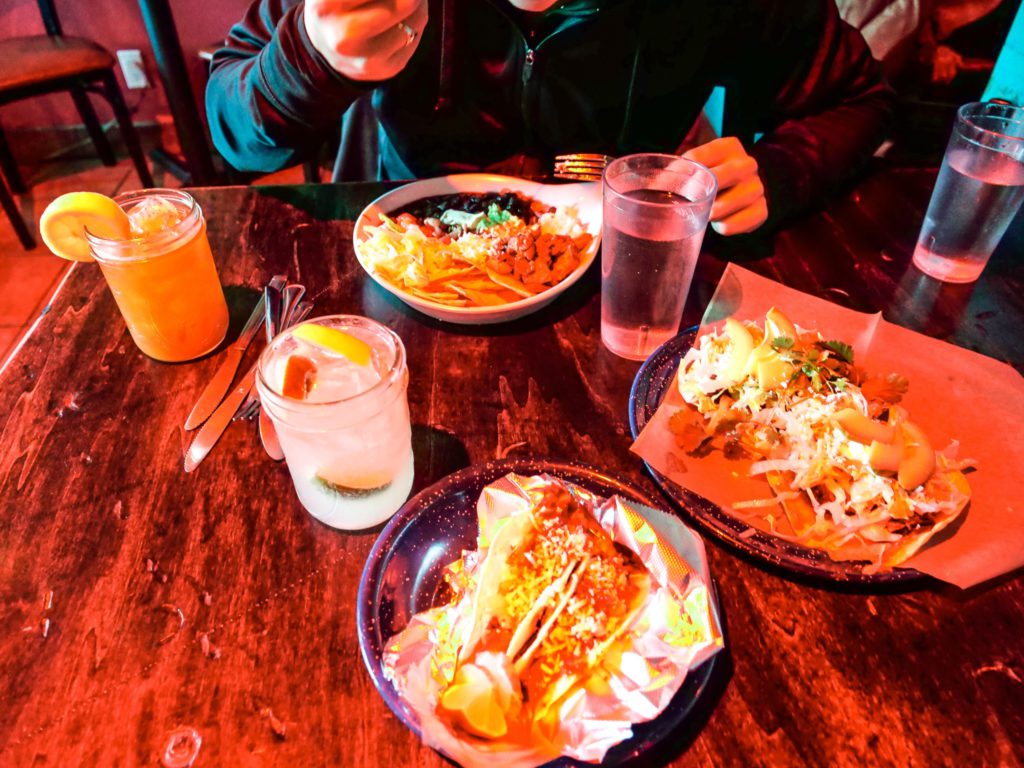 Taco's en cocktails!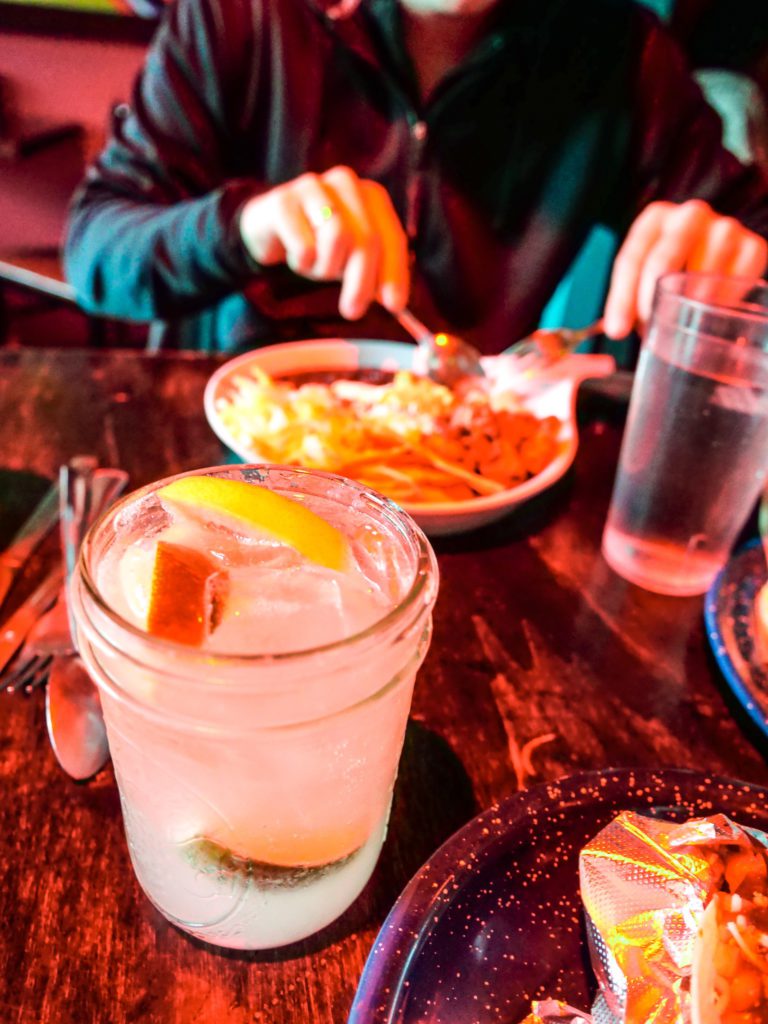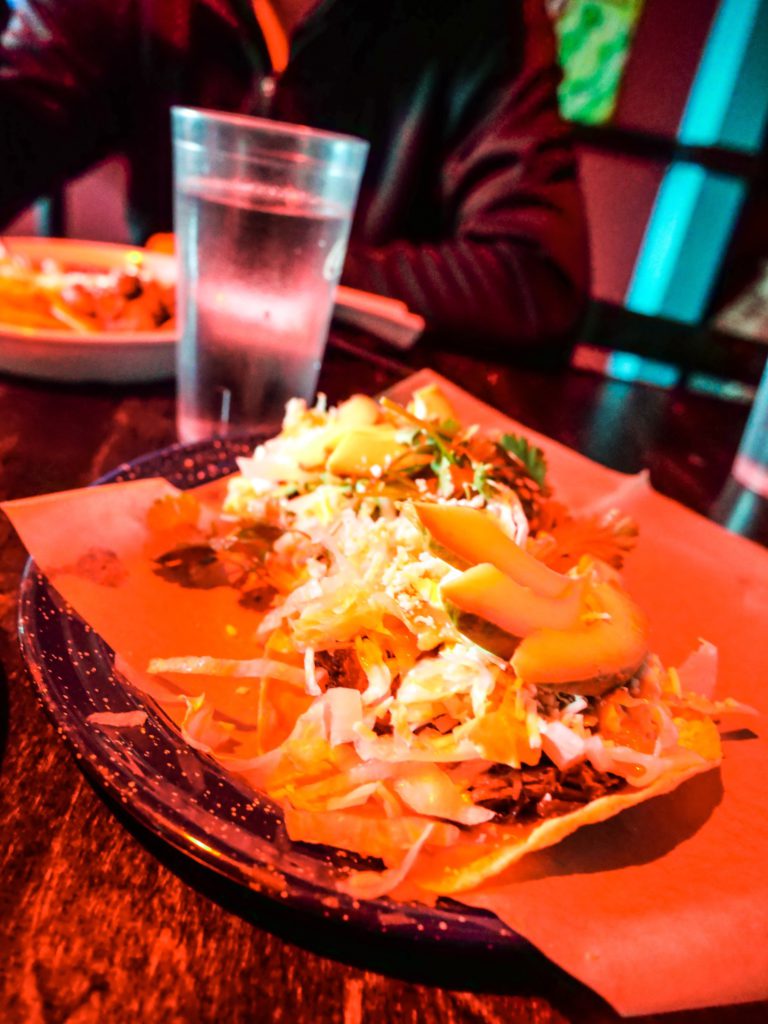 We zaten bomvol hierna.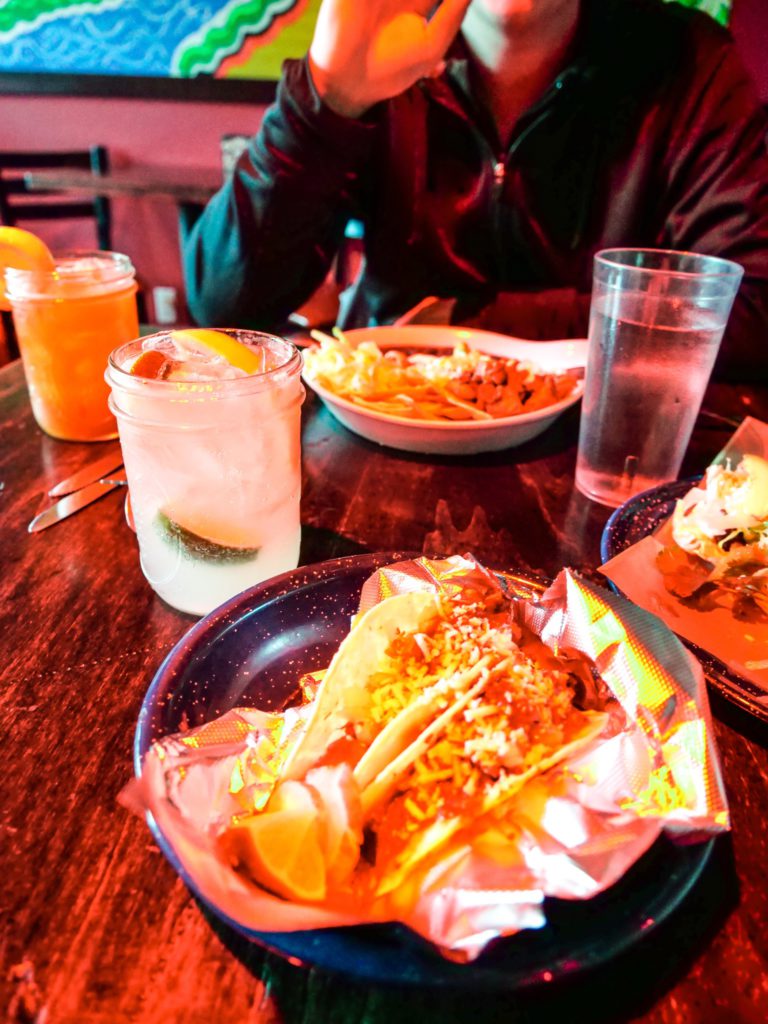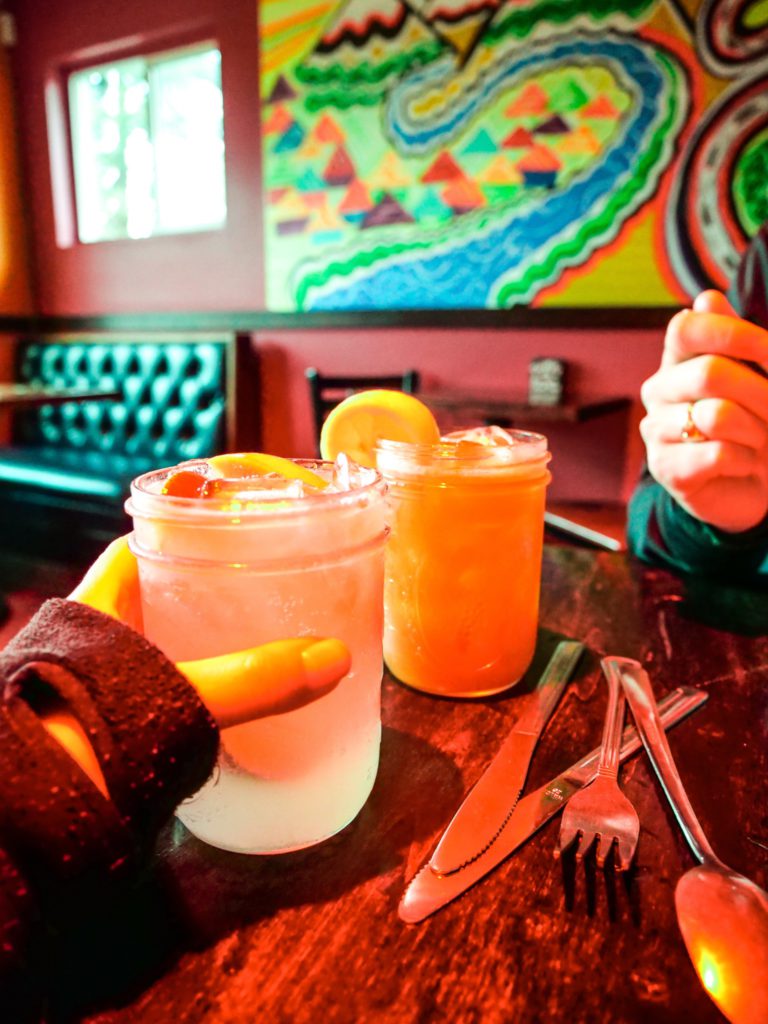 En de cocktails waren goed sterk!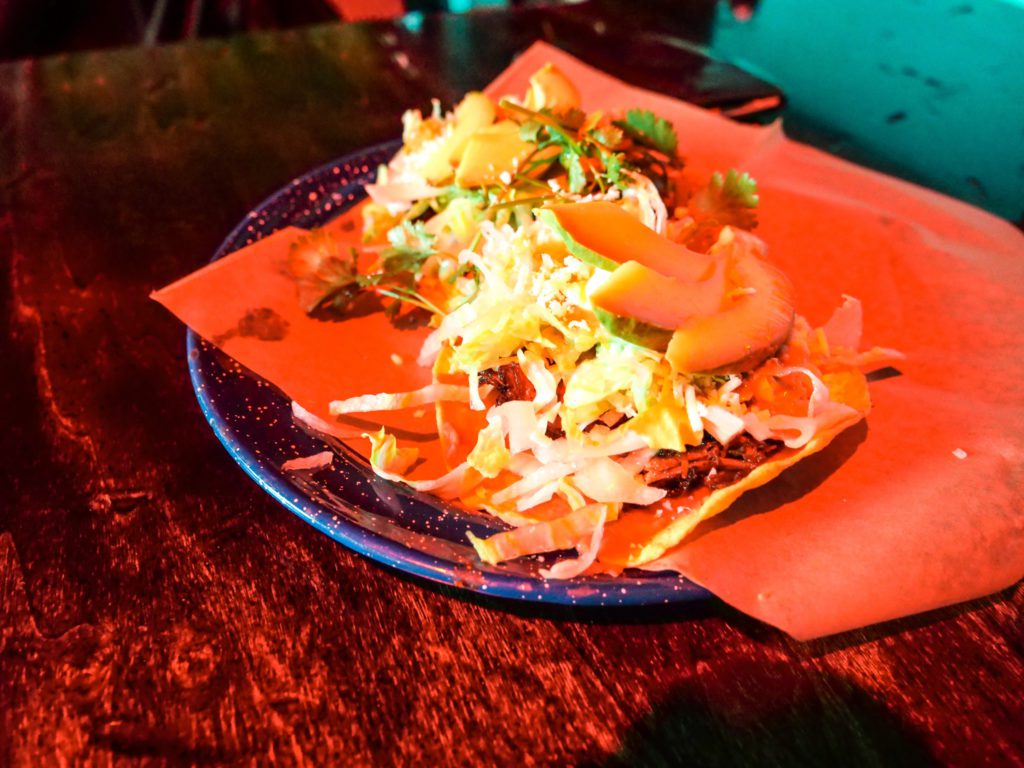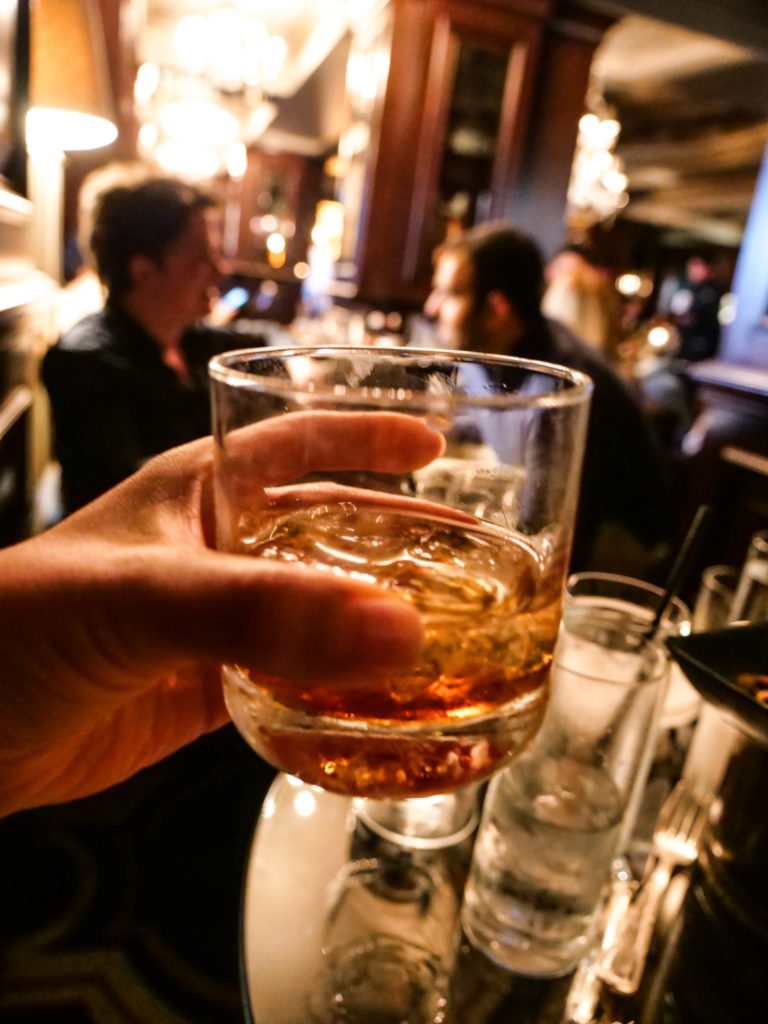 Na 3 dagen bend reden we door richting Los Angeles om mijn familie te zien. De tweede avond ontmoette Boy alle neven en nichten in een hotel lounge waar we hapjes en drankjes hadden. Ik zat aan de Disaronno.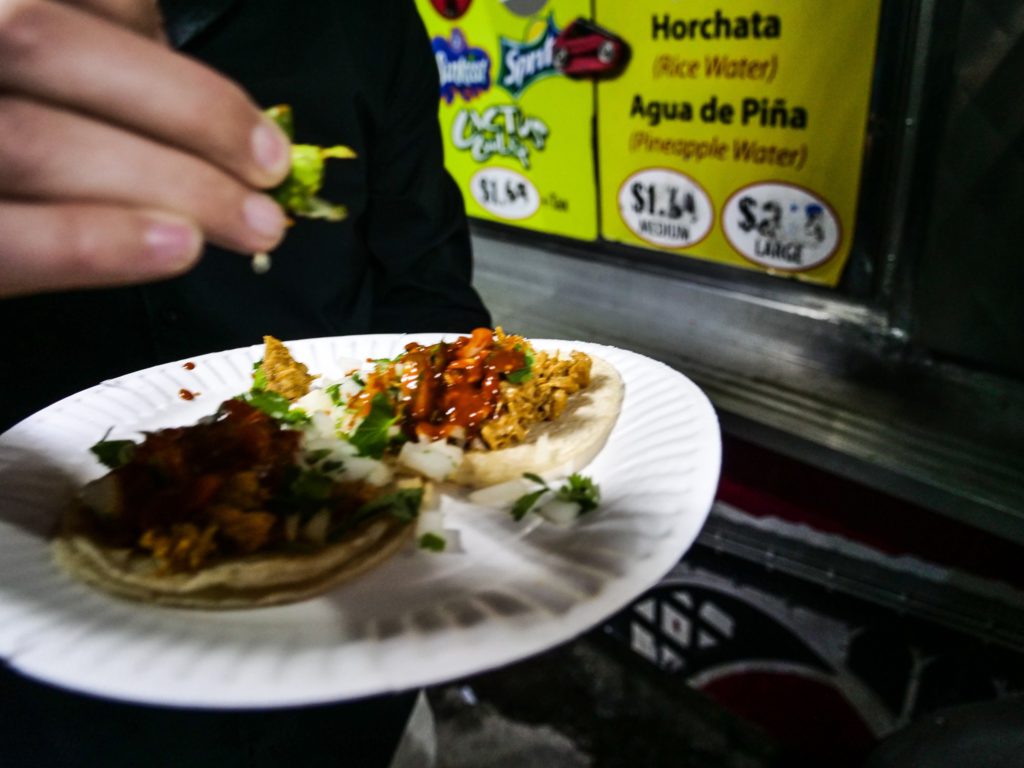 Daarna reden we door naar een foodtruck waar we (weer) taco's hebben gegeten!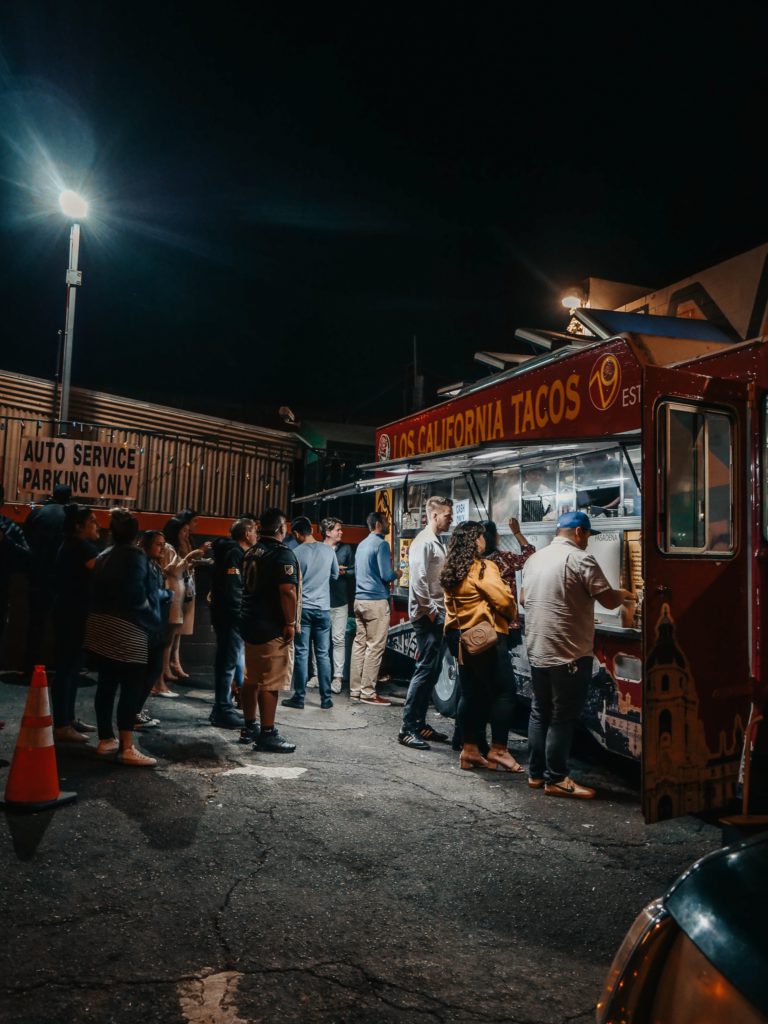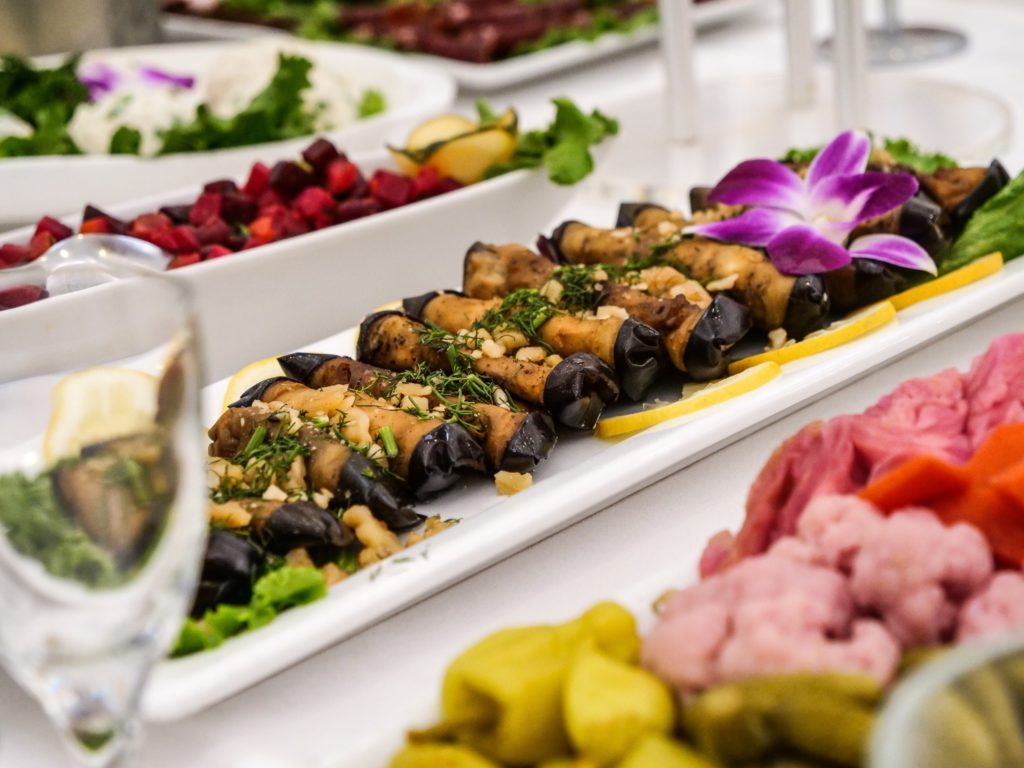 De volgende dag was de dag van de bruiloft – de reden waarom we initieel naar Amerika zijn gegaan. Dit lag al klaar op de tafels, wauw! Daarna kwamen nog de warme maaltijden.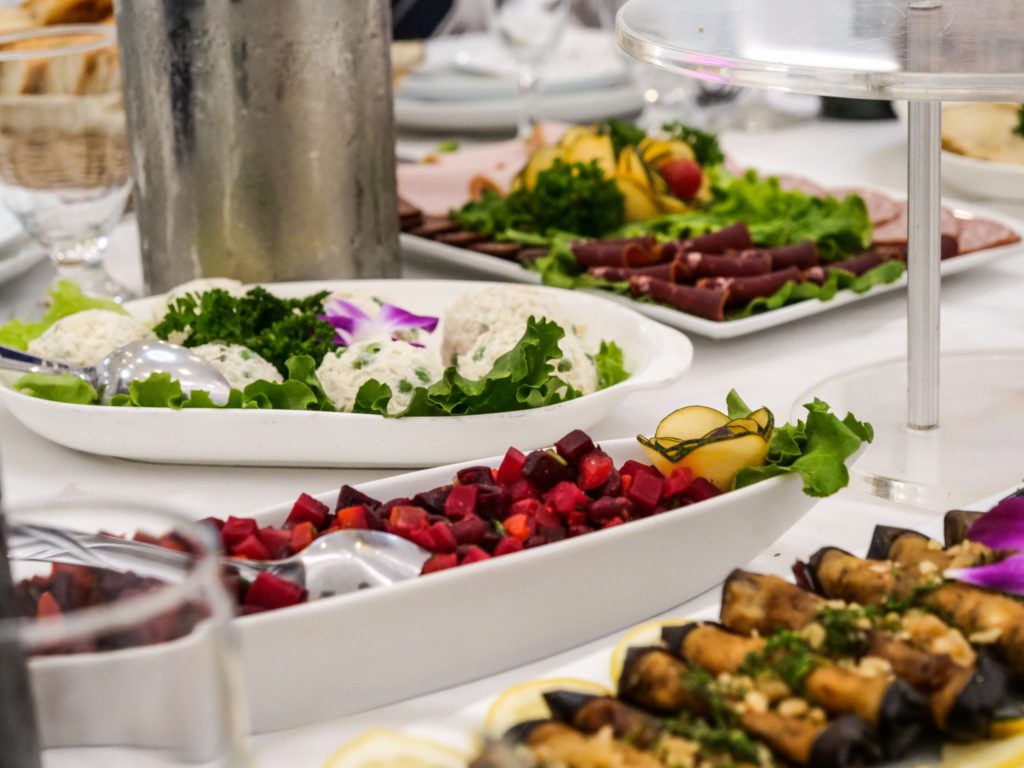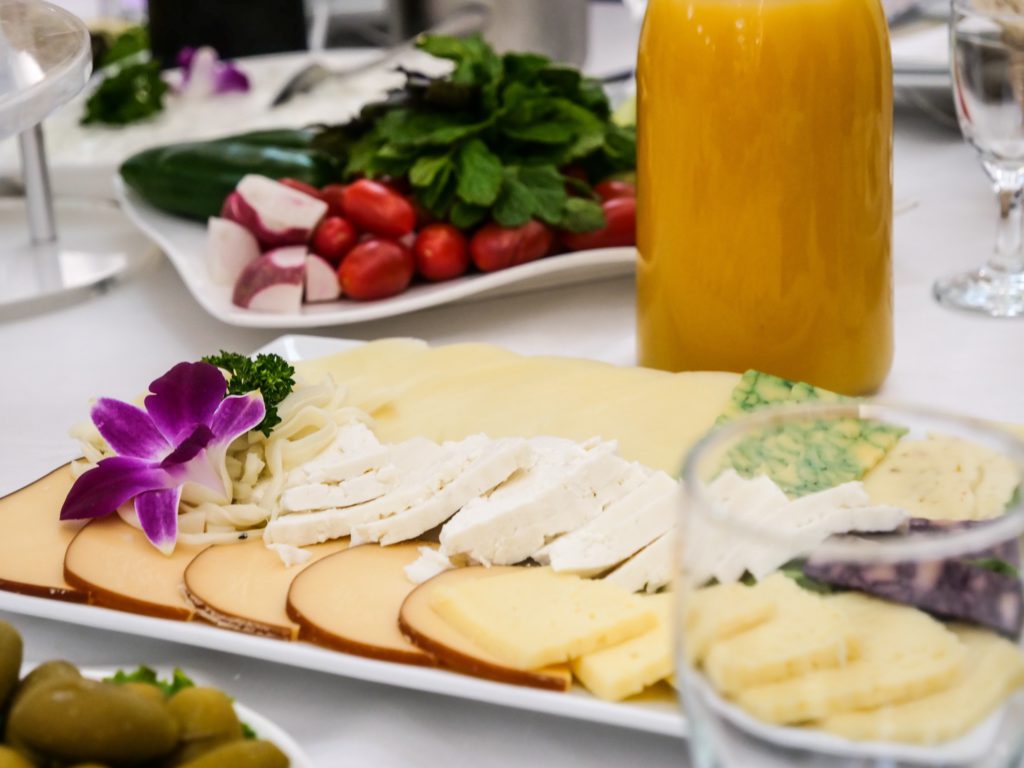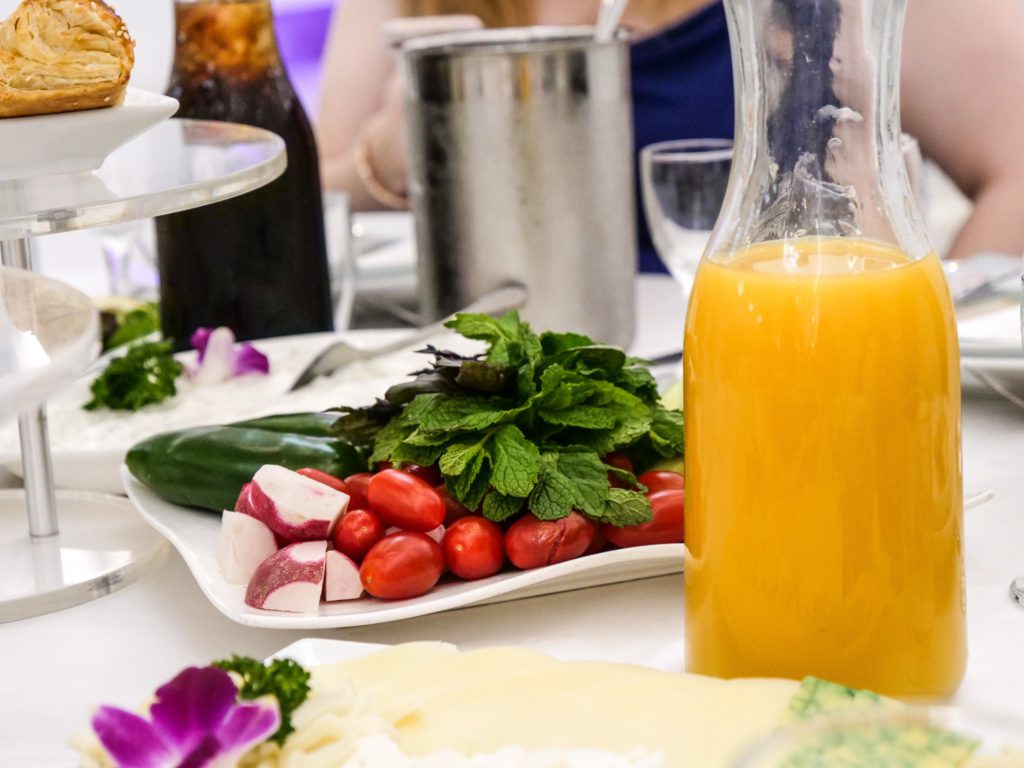 Een overvloed aan eten.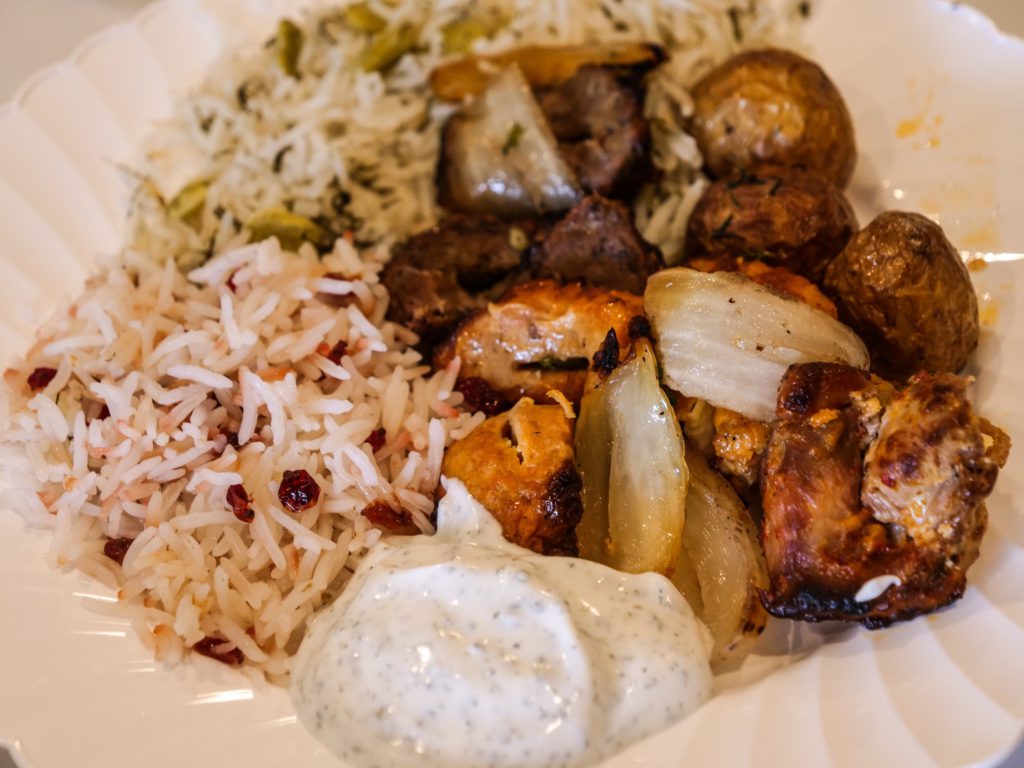 De volgende dag zijn we naar mijn oom en tante gereden om met elkaar te zijn na de dag van de bruiloft en restjes van het eten op te eten. Hmmm!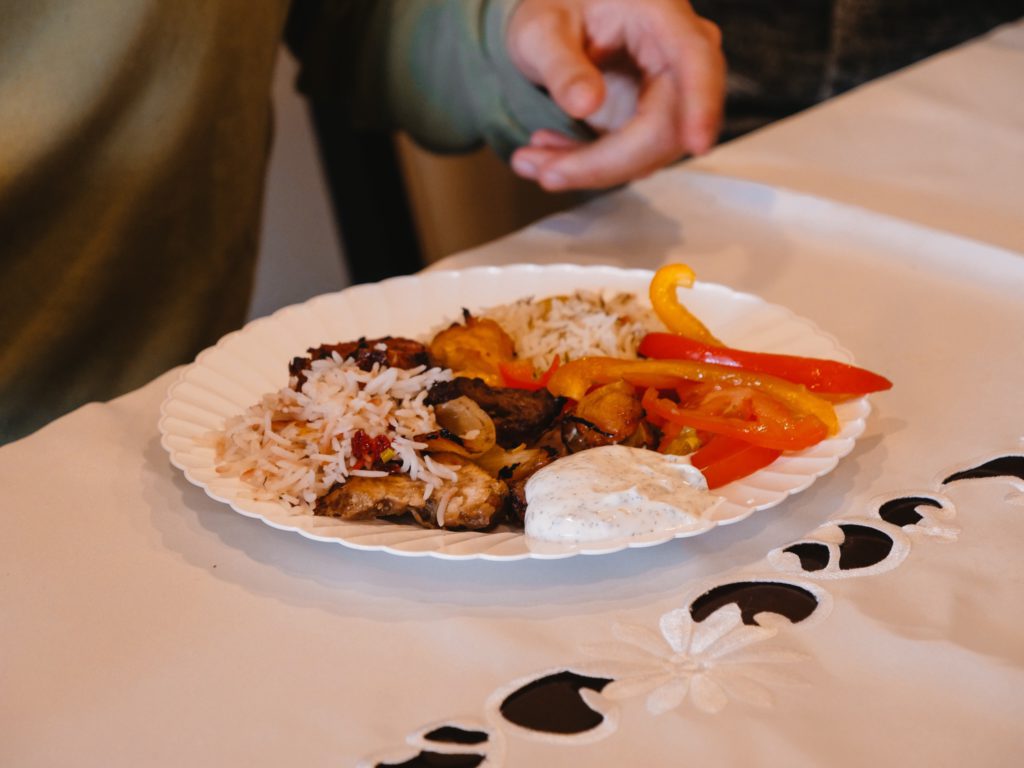 Boy zijn bord – hij vond het Armeens/Iraanse eten erg lekker!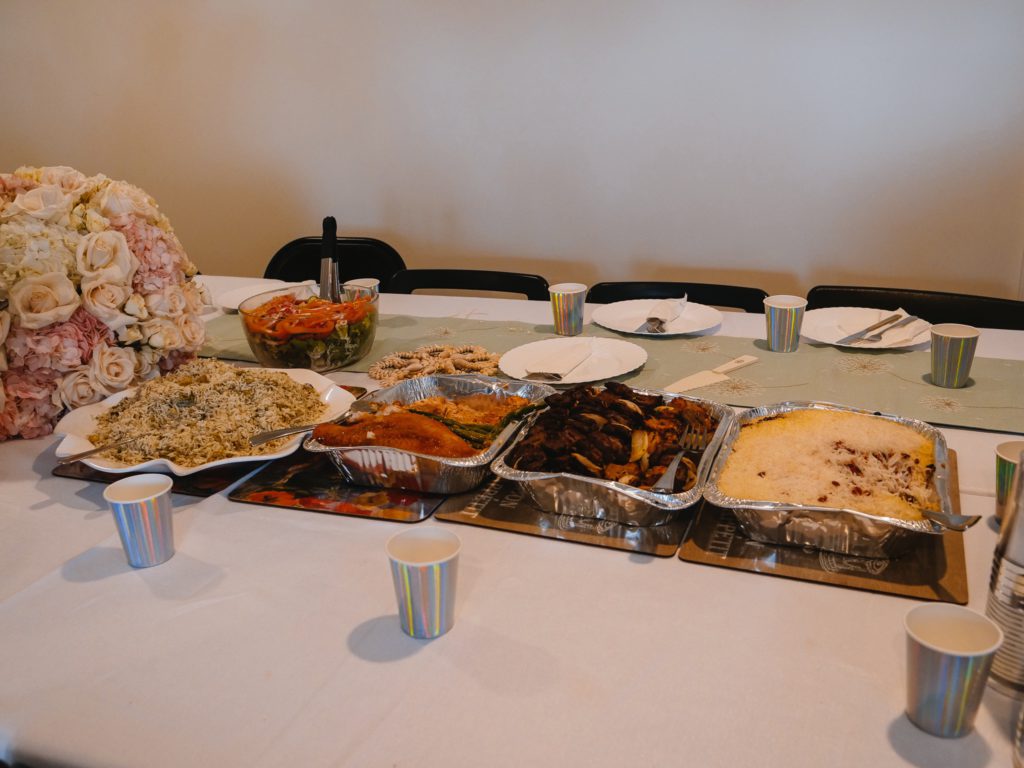 Mag ik weer even terug naar dit moment? Zo lekker allemaal!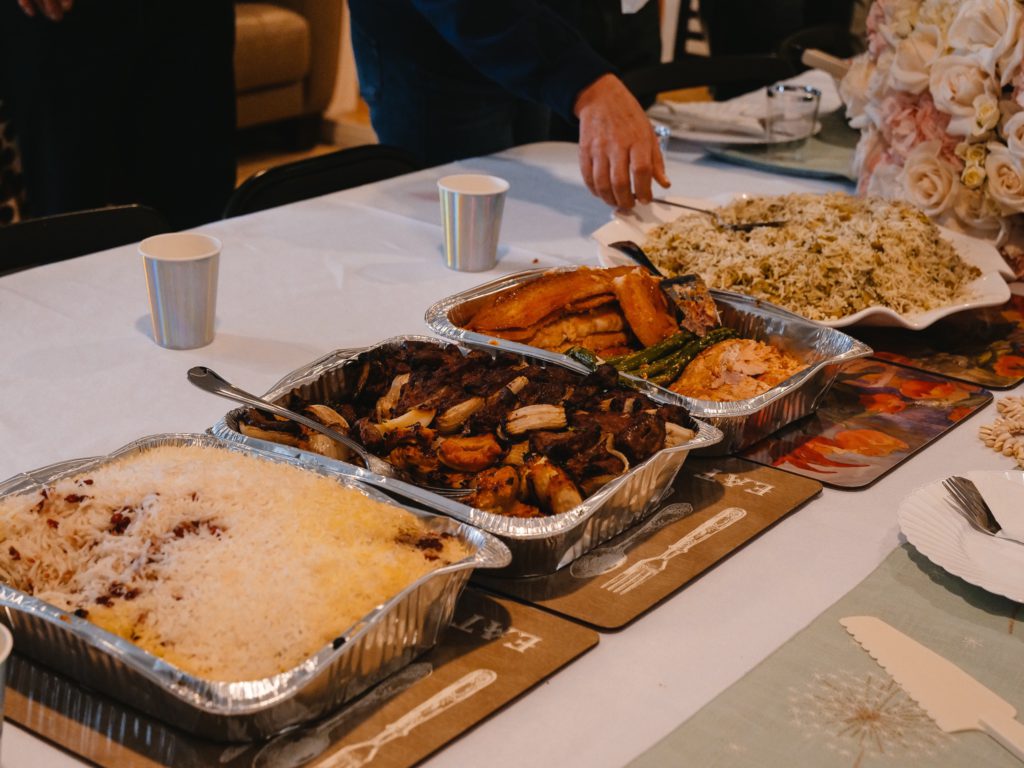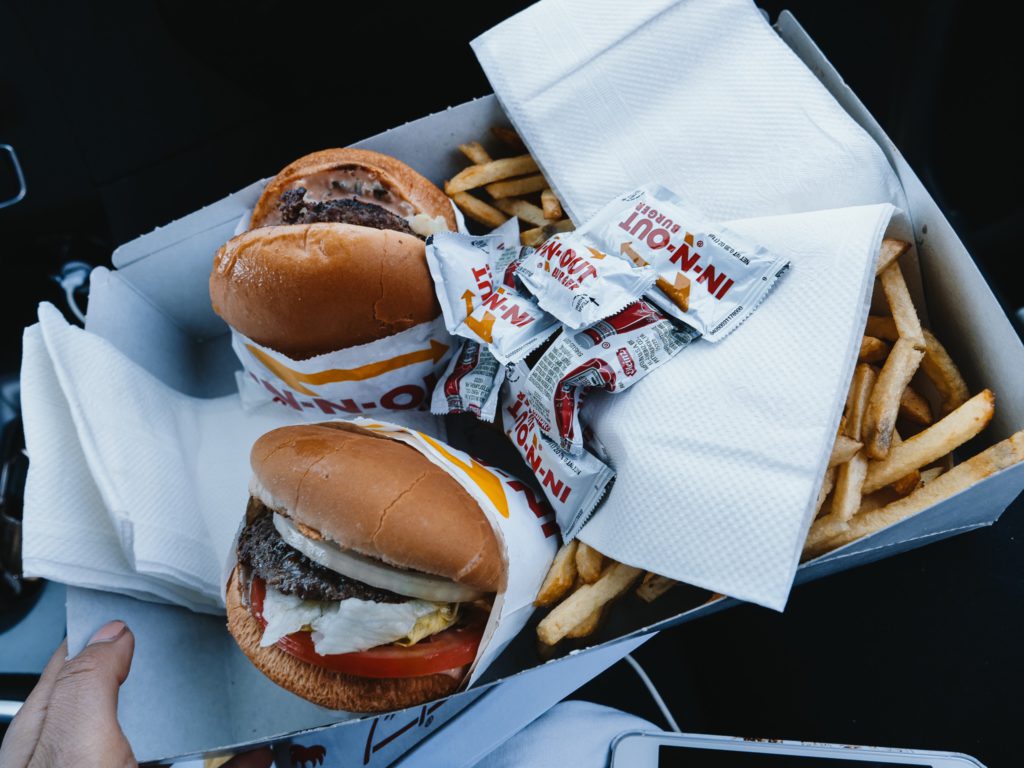 De volgende dag was onze laatste middag in Los Angeles en we besloten om vlak voor we naar het vliegveld reden naar in-n-out burger te gaan – ik eet nauwelijks fastfood, maar in Californië wil ik dit niet missen! Voor mij mijn lievelings fastfood keten!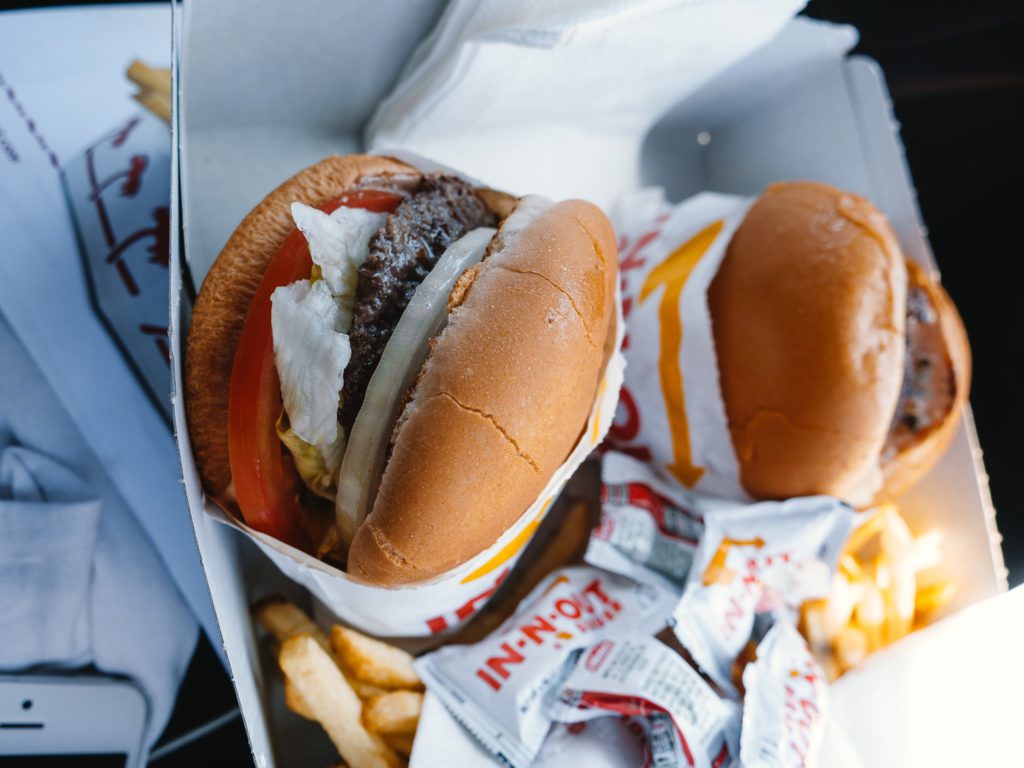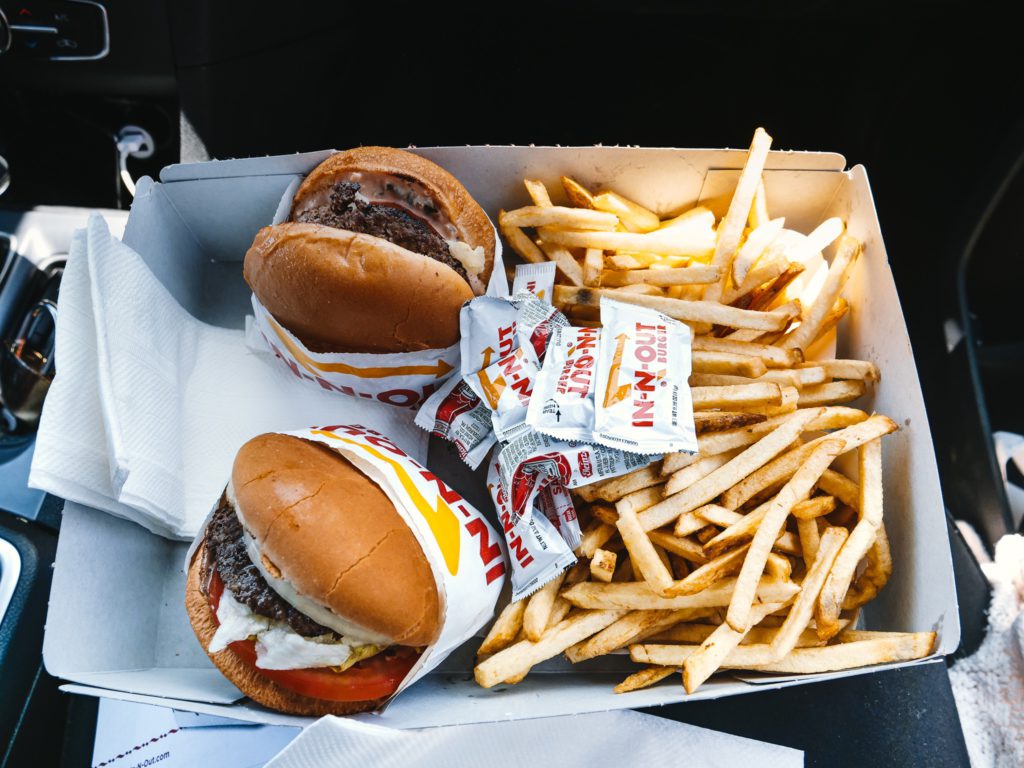 En hiermee sluiten we de roadtrip door Amerika lekker op zijn Amerikaans af! Ik hoop dat je hebt genoten, volgende week weer sla 😉 Haha.
Bewaar, Like, Tweet of Pin!