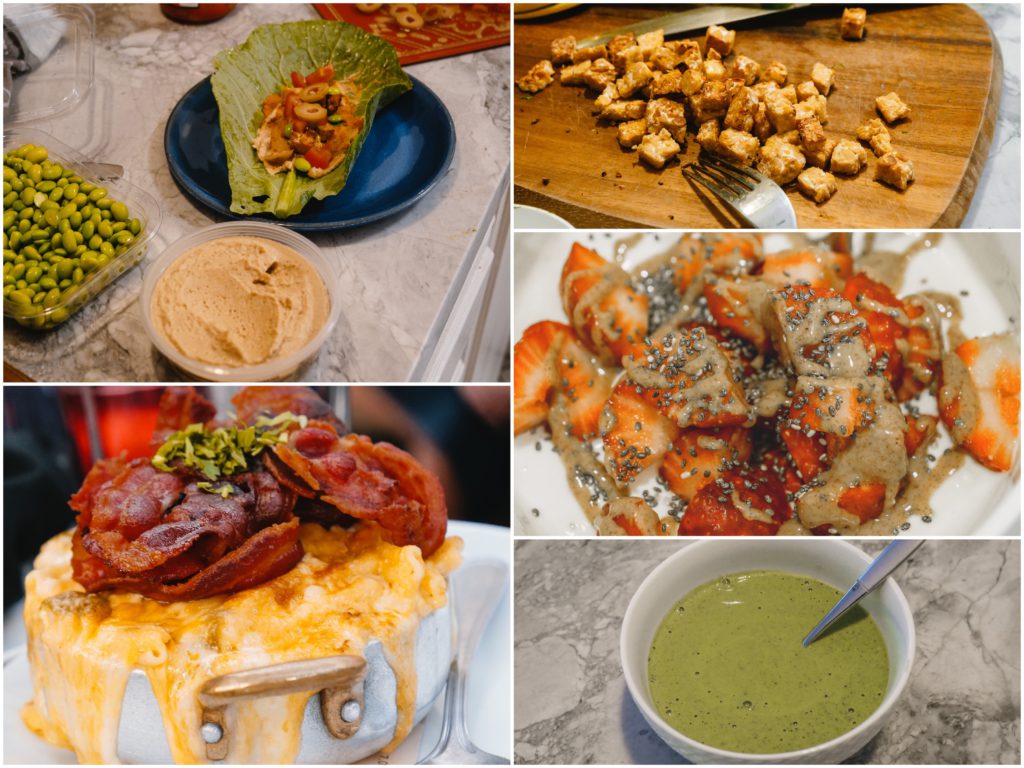 Iets meer thuis eten, iets minder buiten de deur? Nouuuu, niet helemaal. Gek genoeg komen we tot de conclusie dat buiten de deur eten vaak net zoveel kost als thuis eten doordat je alle ingrediënten nog moet aanschaffen (de basis is niet aanwezig als je op vakantie bent) én dat boodschappen gewoon wat duurder zijn hier dan in Nederland.
Ook als je niet bij de Whole Foods koopt 😉 Ik weet het, de Whole Foods is niet bepaald goedkoop. Benieuwd naar wat ik dan heb gegeten de afgelopen week?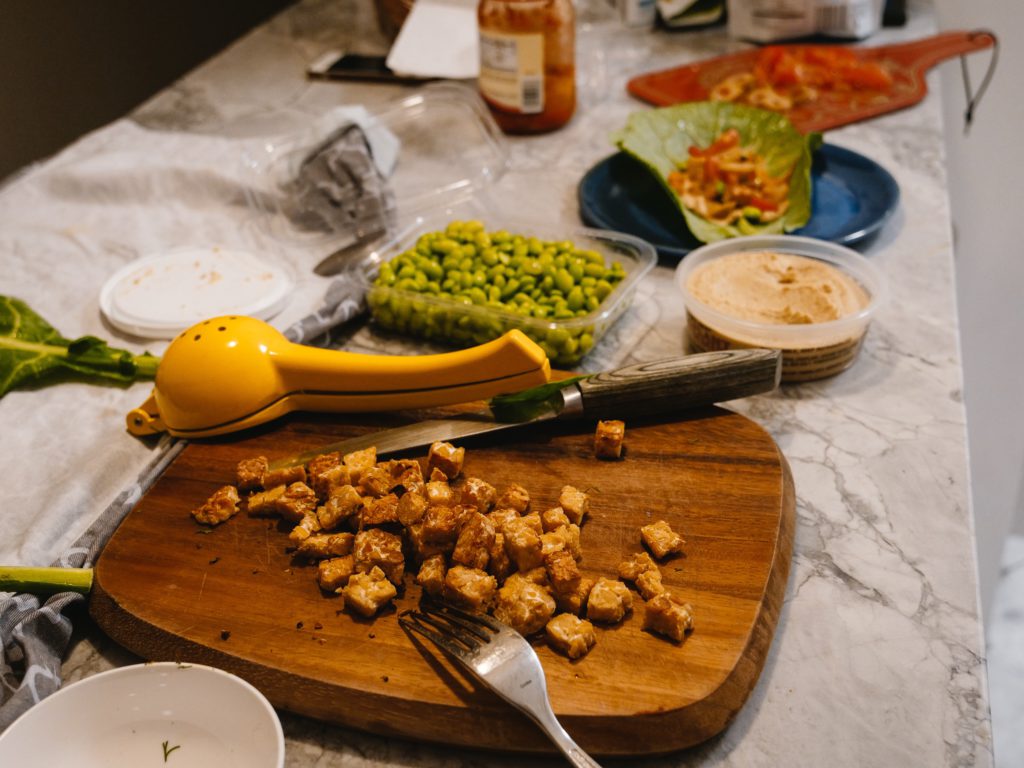 "Thuis" wraps maken, maar dan van "collard greens". Daar waar ik in Nederland vaak spitskool voor gebruik. Ik heb tot nu toe nog nergens 'collard greens' kunnen vinden in Nederland, kan iemand me helpen? Is iets makkelijker te vouwen dan bij spitskool 😉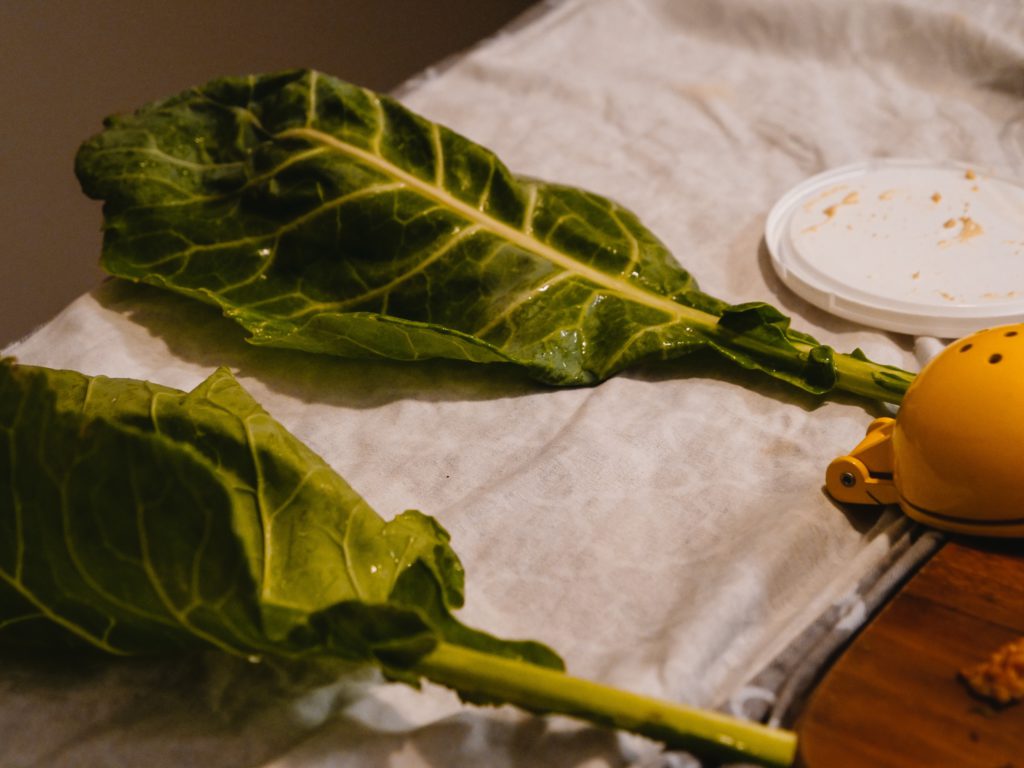 Dit zijn ze!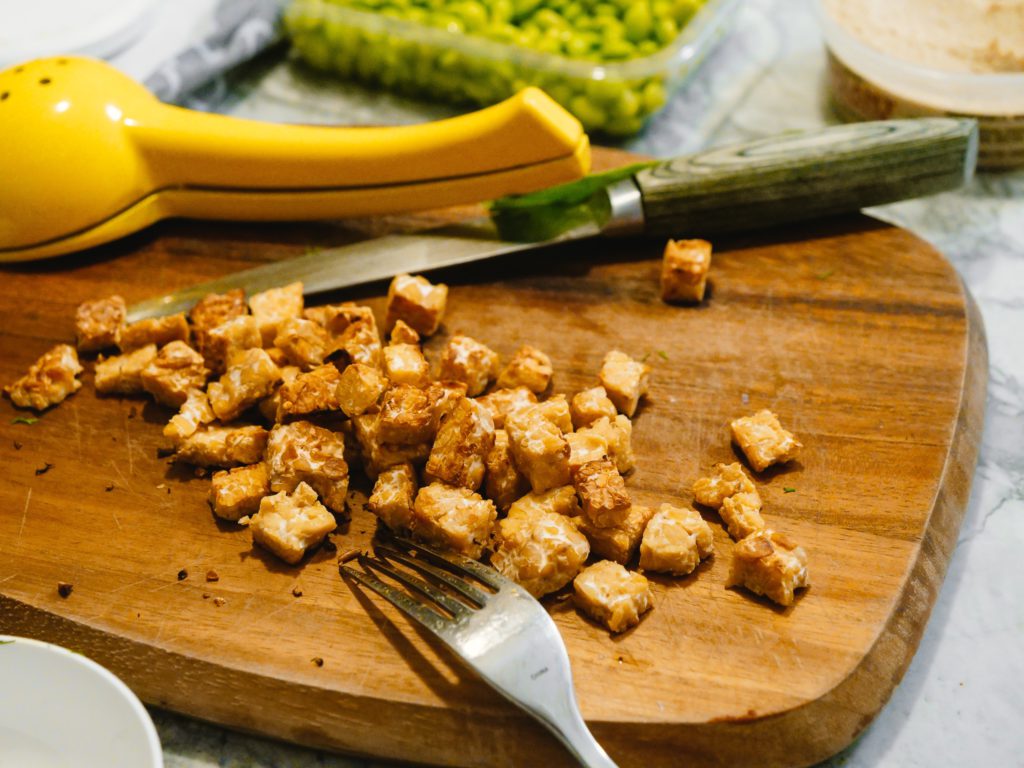 Heerlijke tempeh gebakken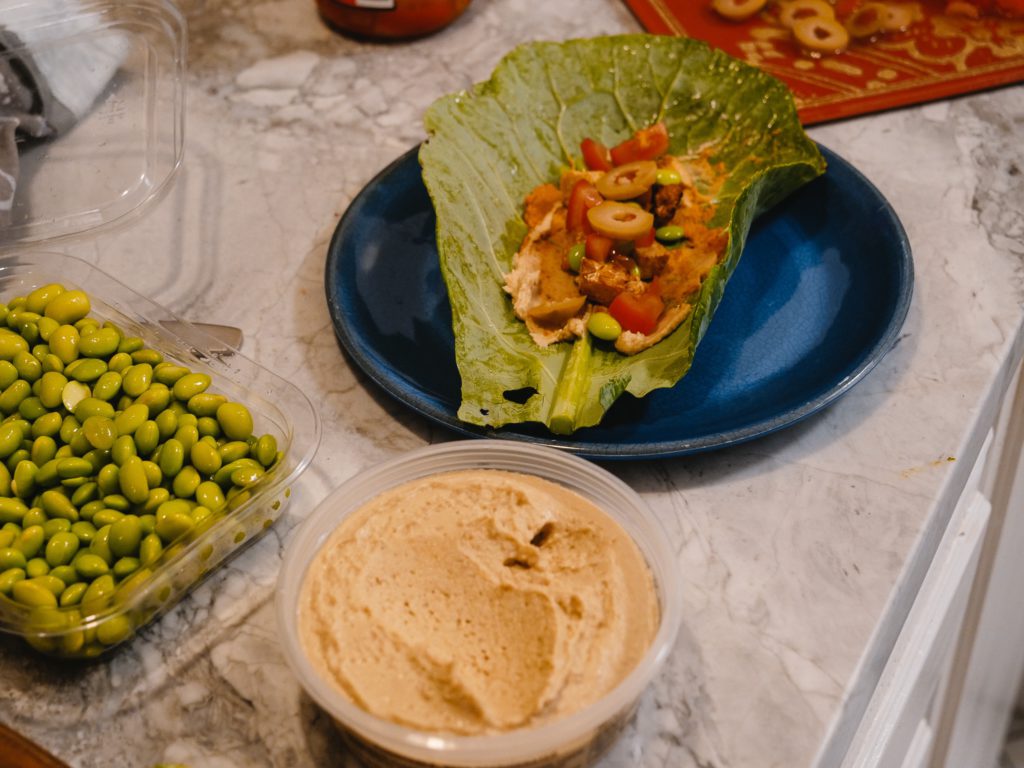 Met wat hummus (je ziet straks hoe geweldig de ingrediënten van deze hummus zijn!), edamame, tomaat en olijven.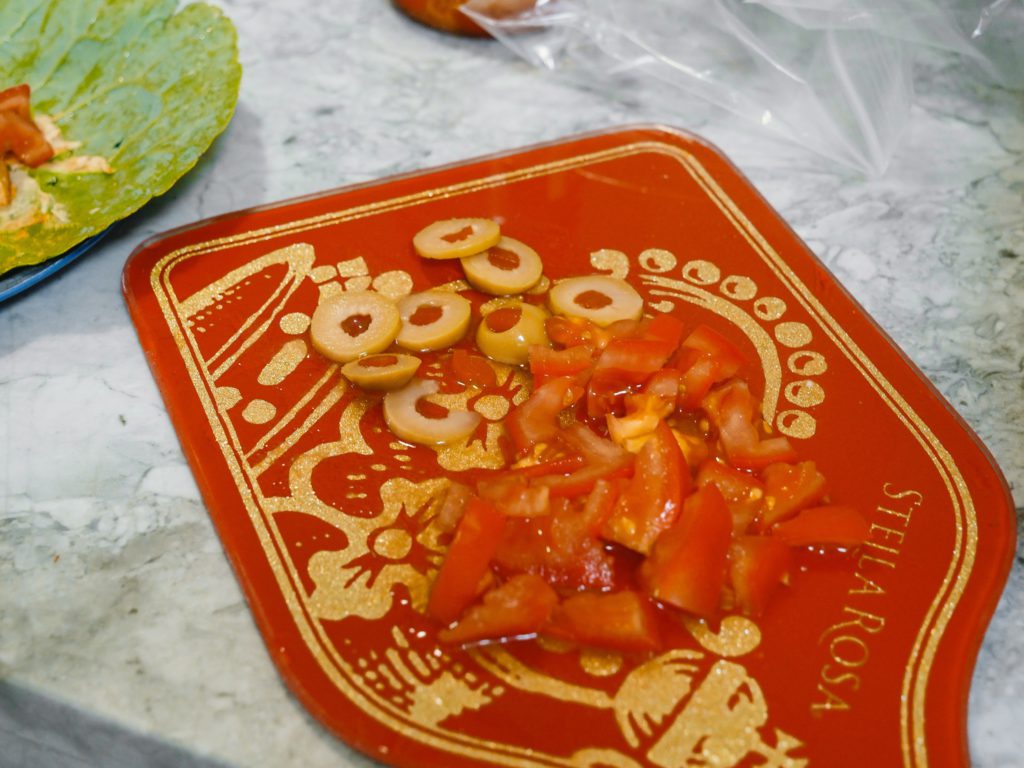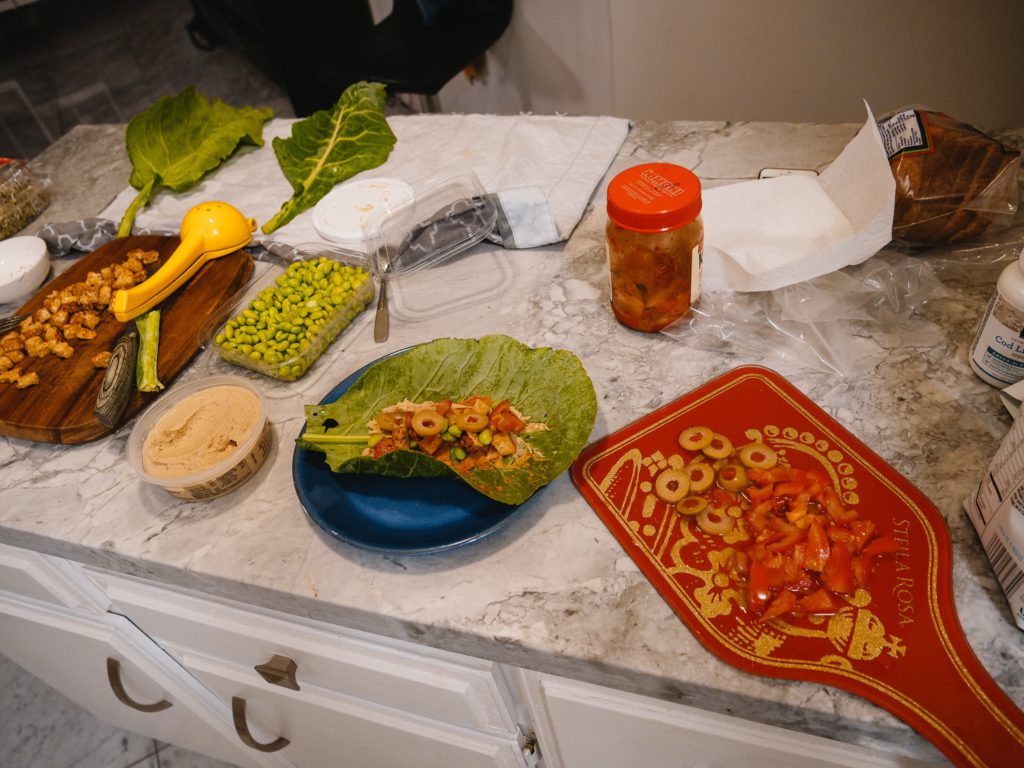 Beetje kimchi en kiemen, en de wrap is af!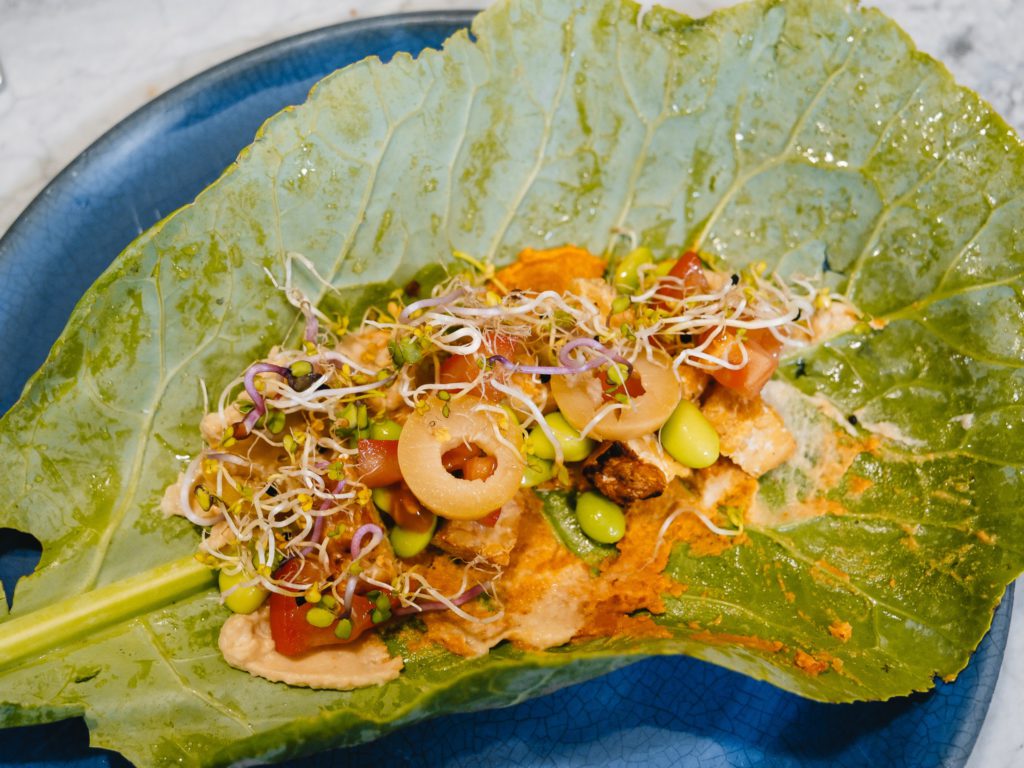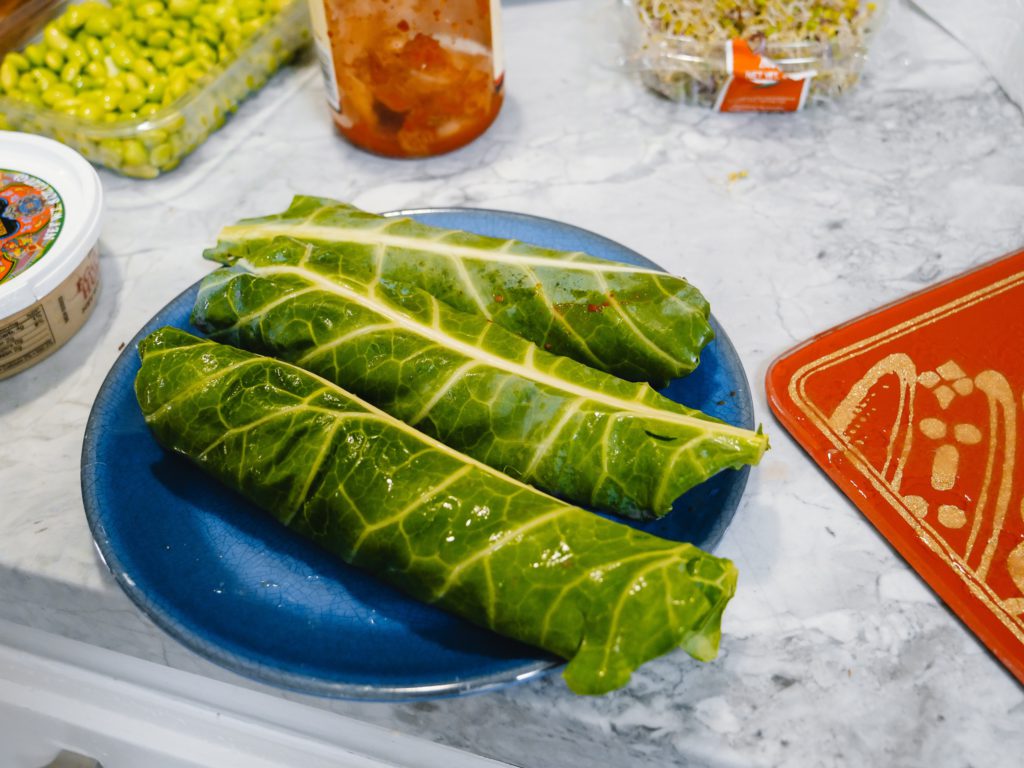 Heerlijk!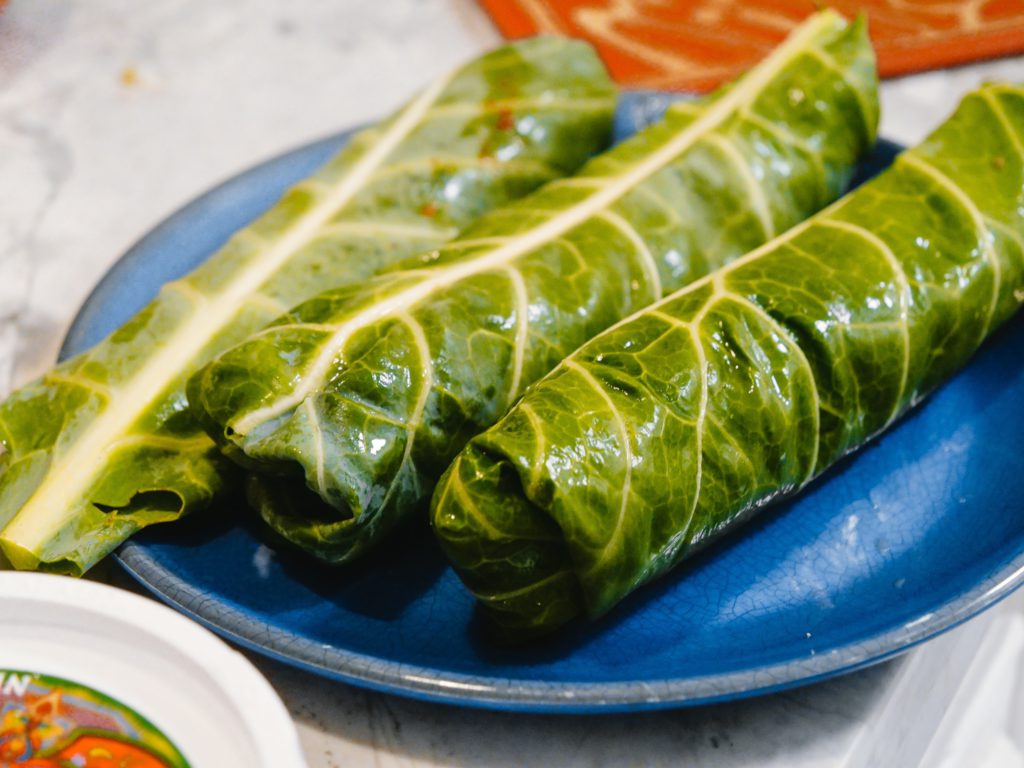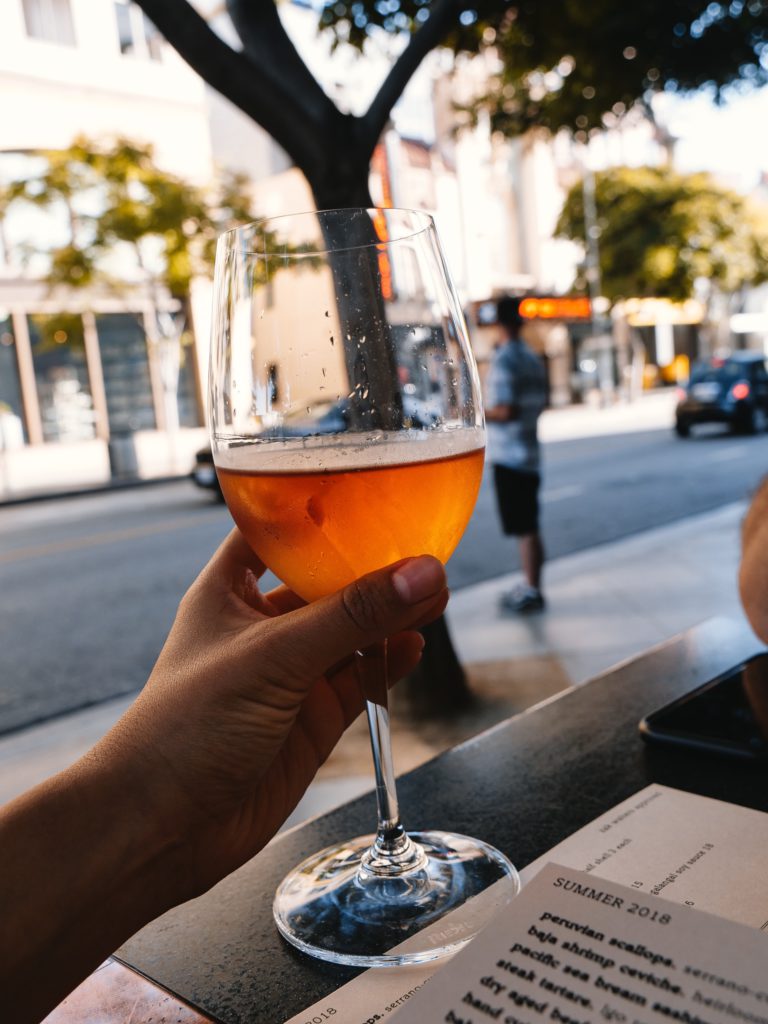 Een glas oranje rosé.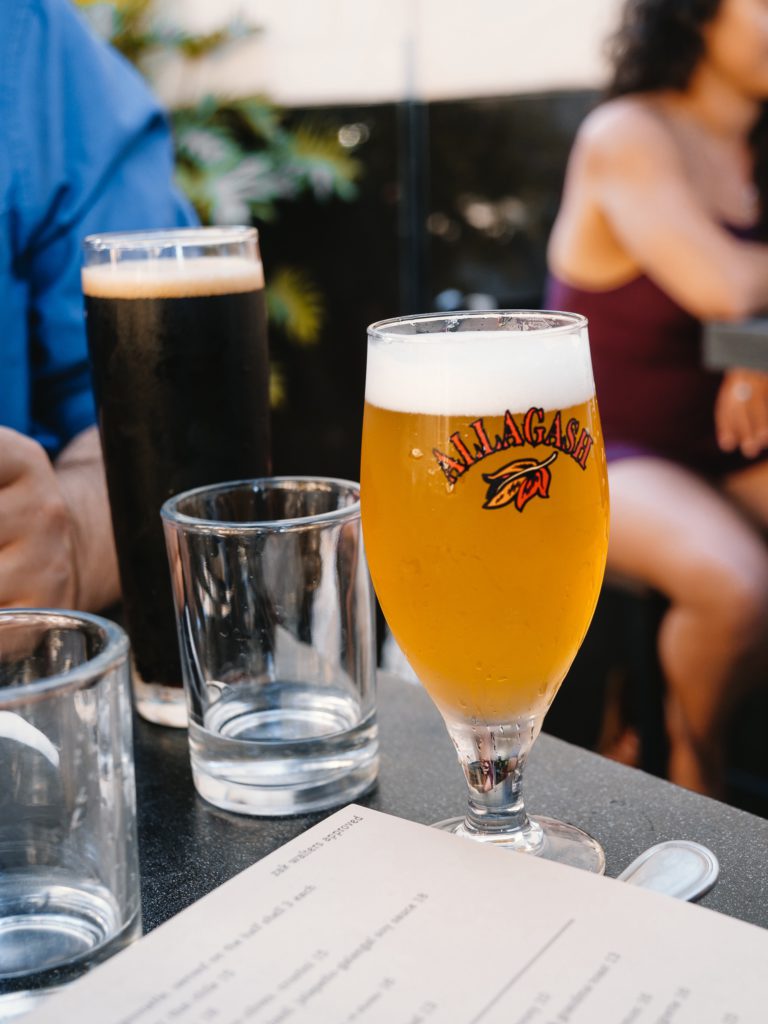 Aan tafel werd er voor de rest bier gedronken.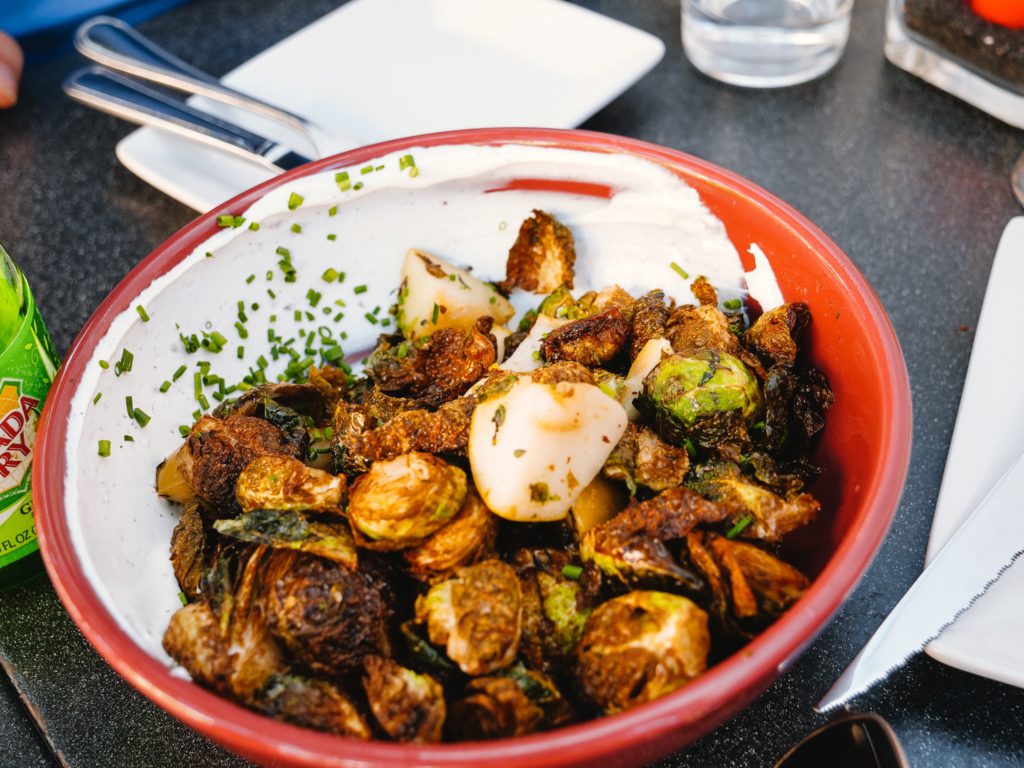 Spruitjes met appel en een yoghurt sausje.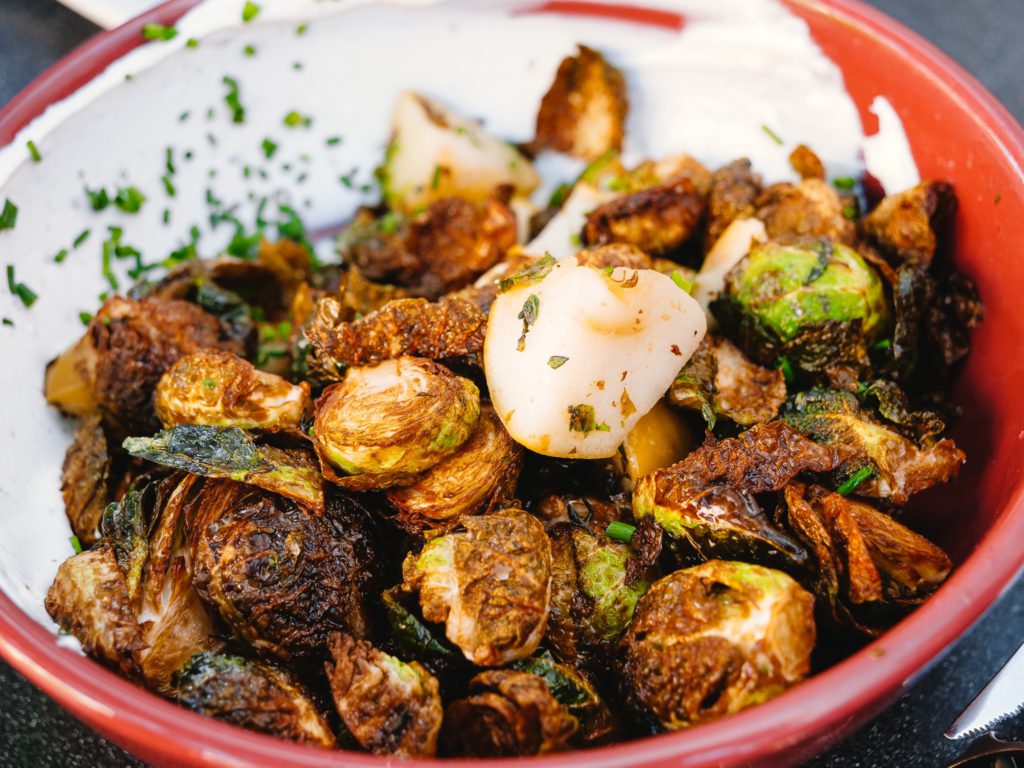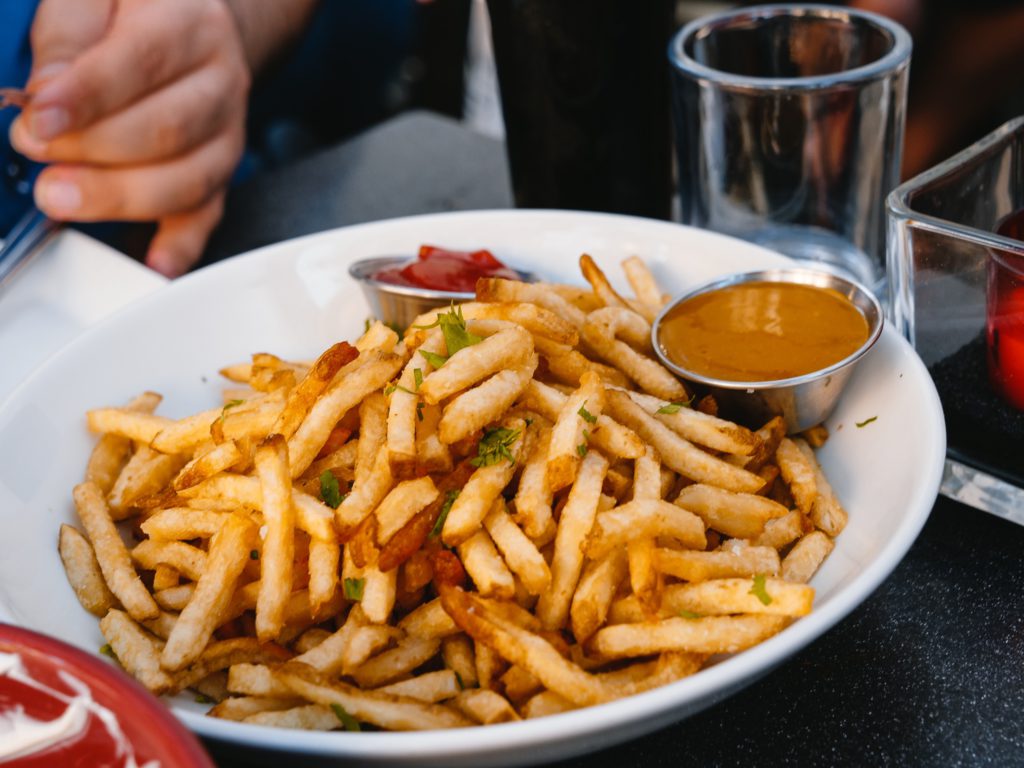 Friet wordt hier standaard geserveerd met ketchup, zoals het in Nederland standaard wordt geserveerd met mayo.
Mayo moet je er hier bij vragen, in Nederland moet ik ketchup er altijd bij vragen, haha. #Ketchuplover
Daarnaast honing-mosterd dip, best apart om bij friet te serveren!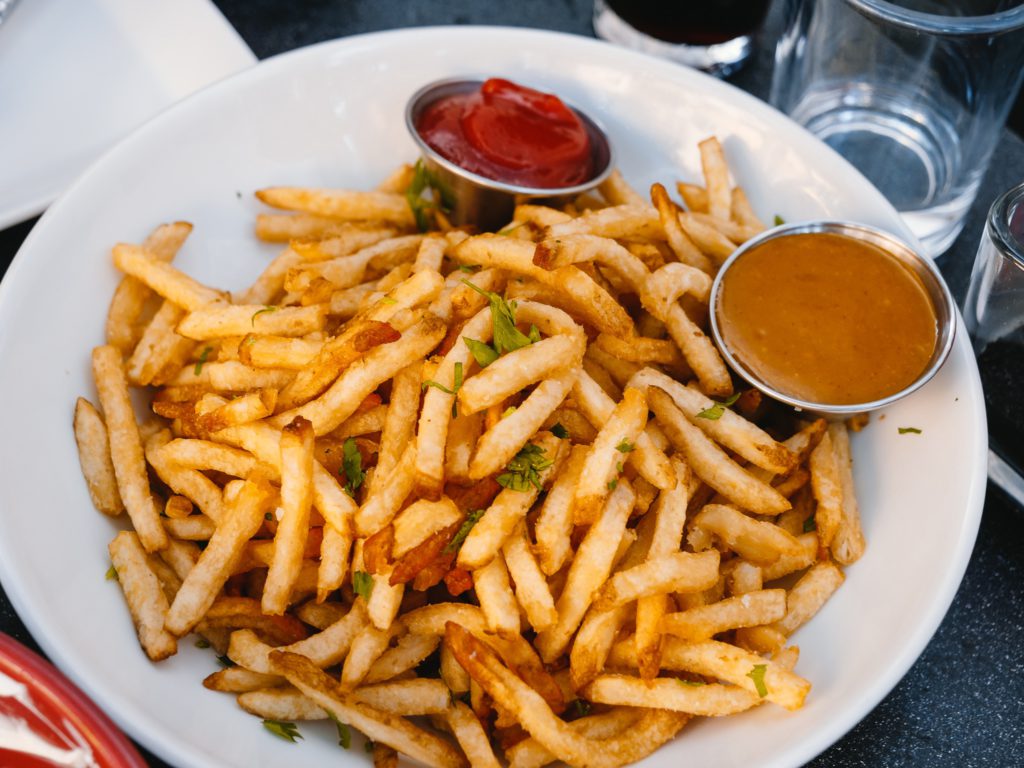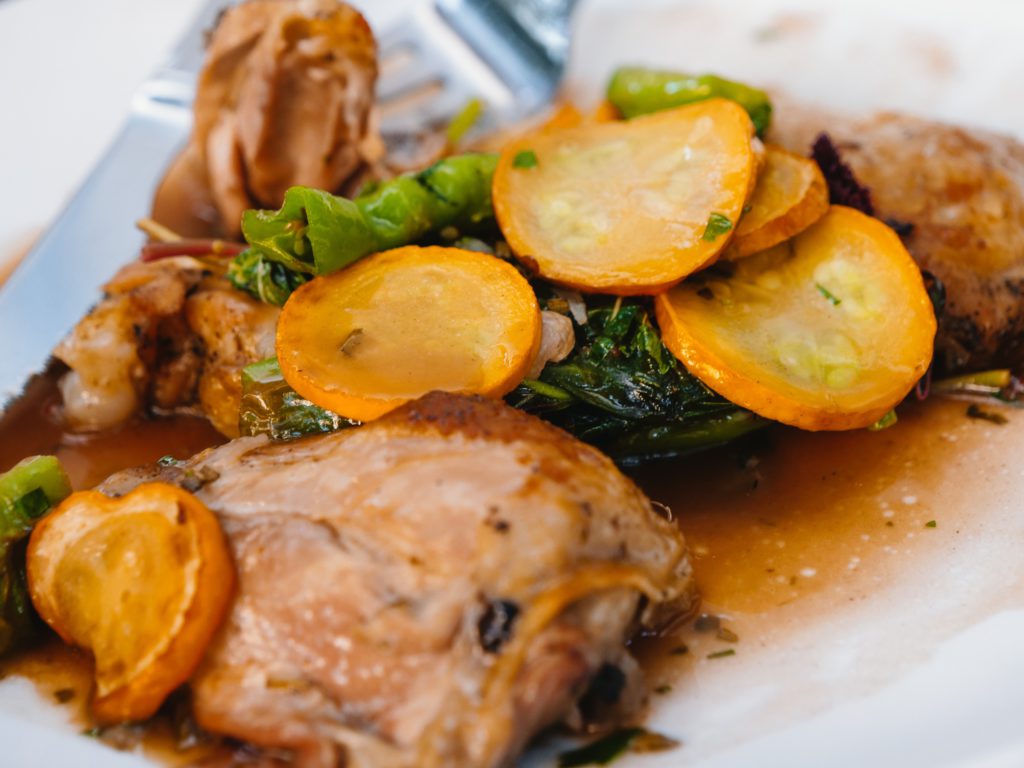 Mijn neef bestelde kip met groente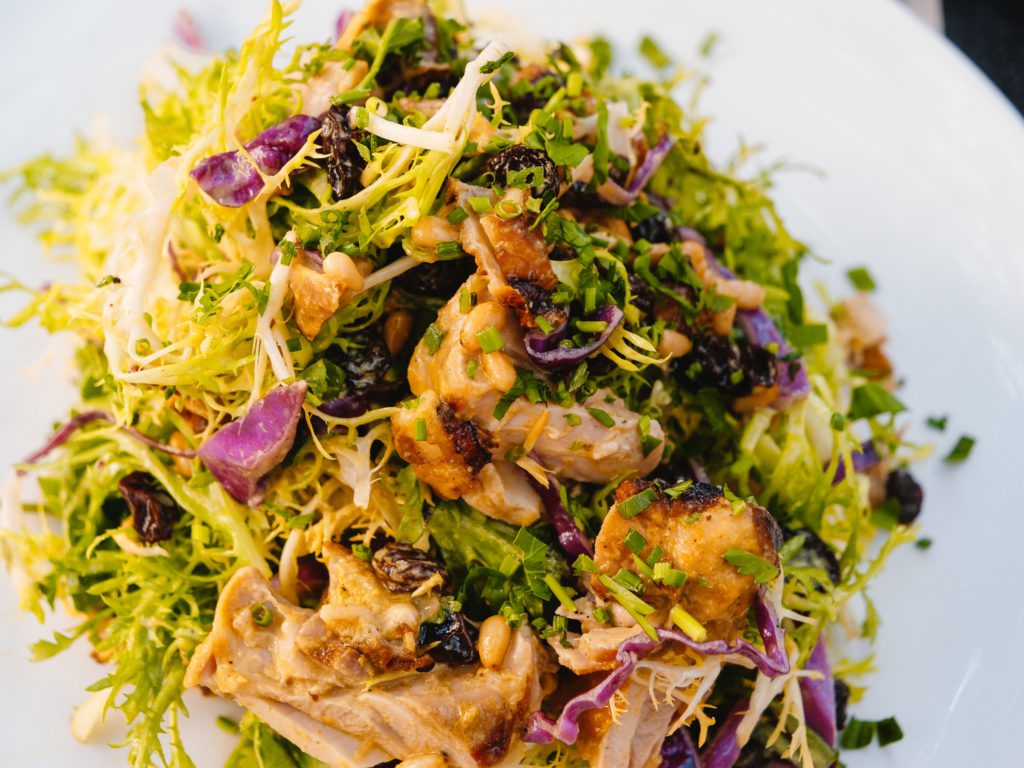 Ik ging voor een "Marokkaanse salade"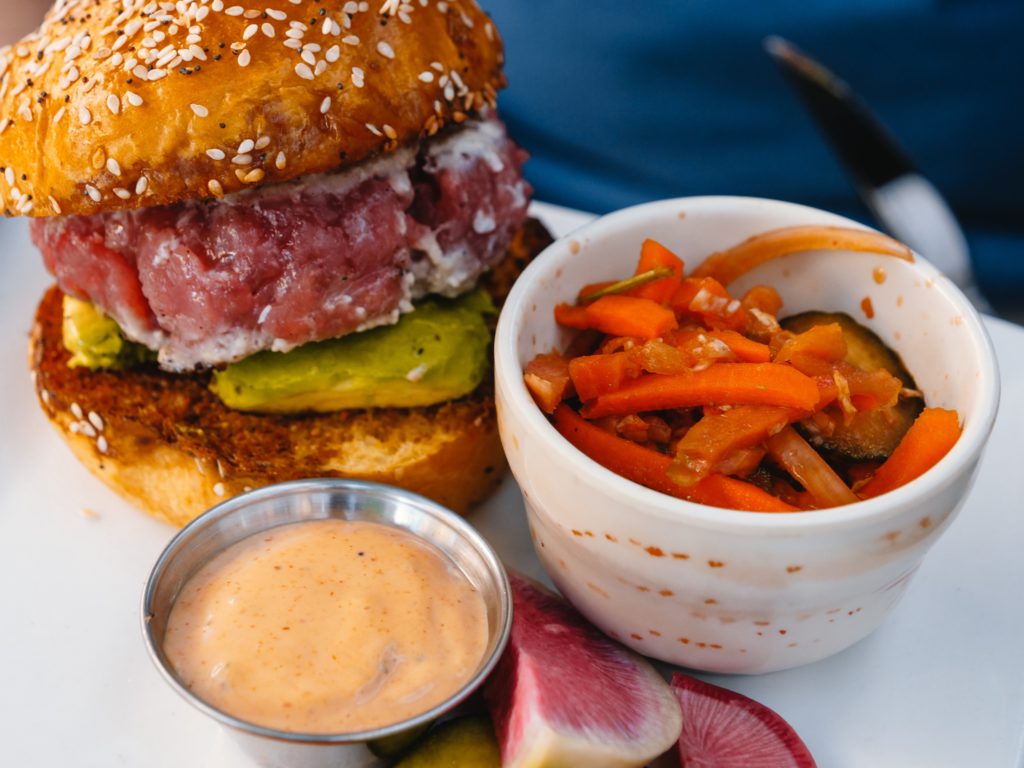 Mijn broer en andere neef gingen allebei voor een tonijnburger.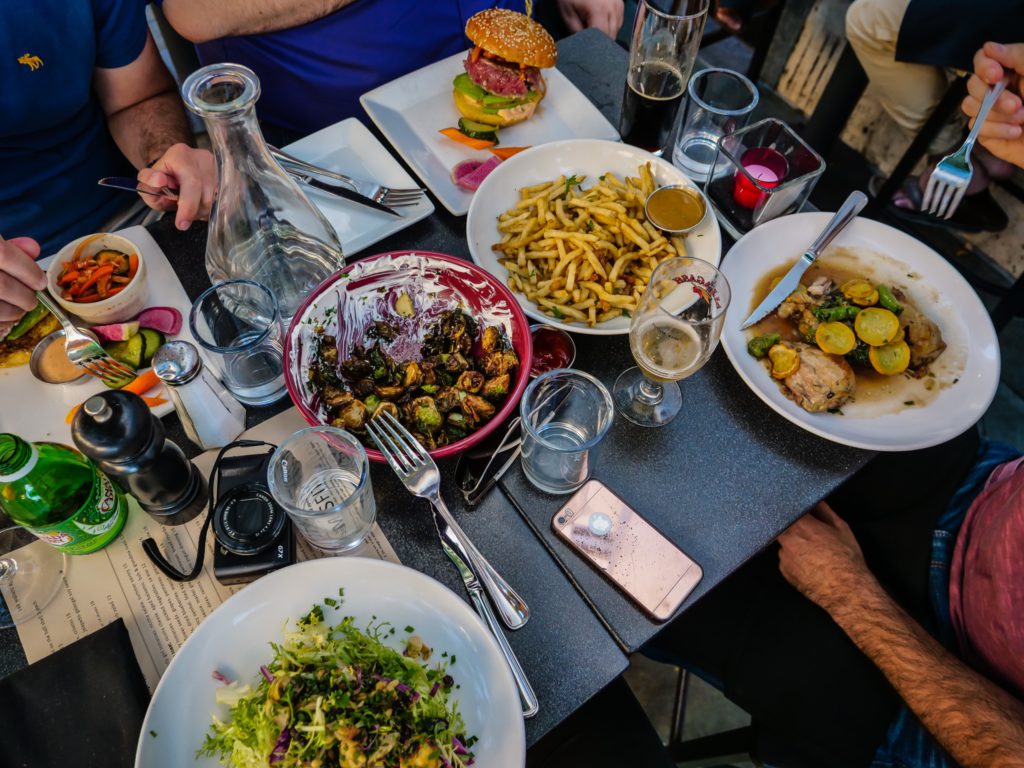 Eetsmakelijk! Dit is restaurant Misfit in Santa Monica trouwens.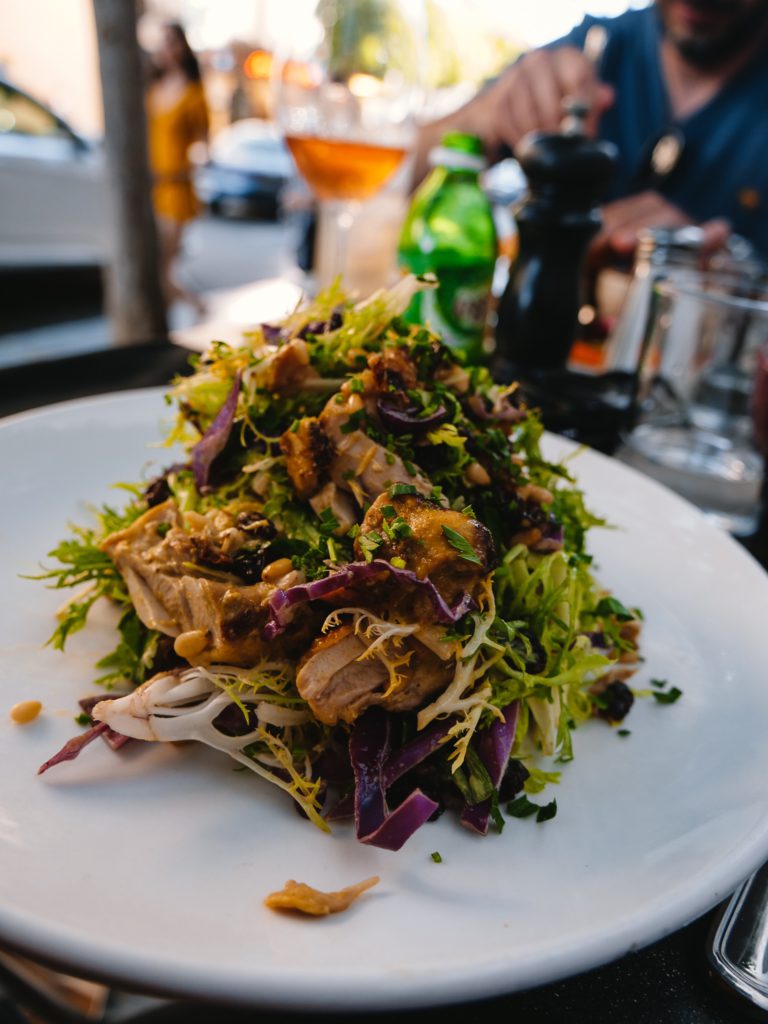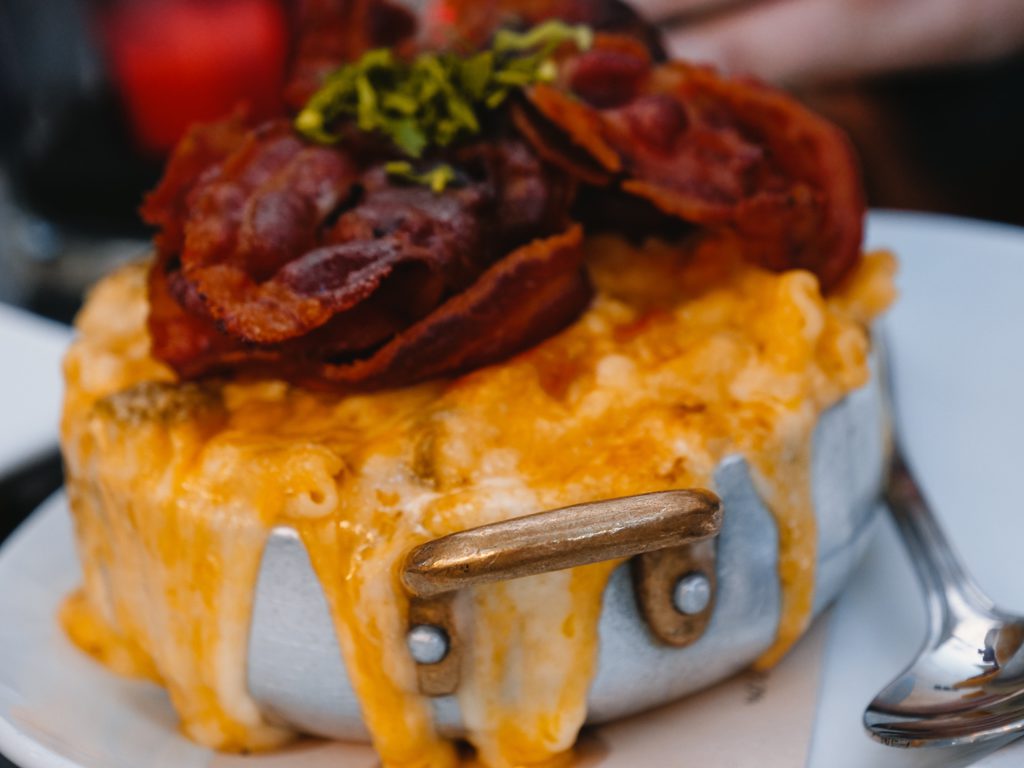 En om het nog gekker te maken, bestelden we halverwege mac & cheese.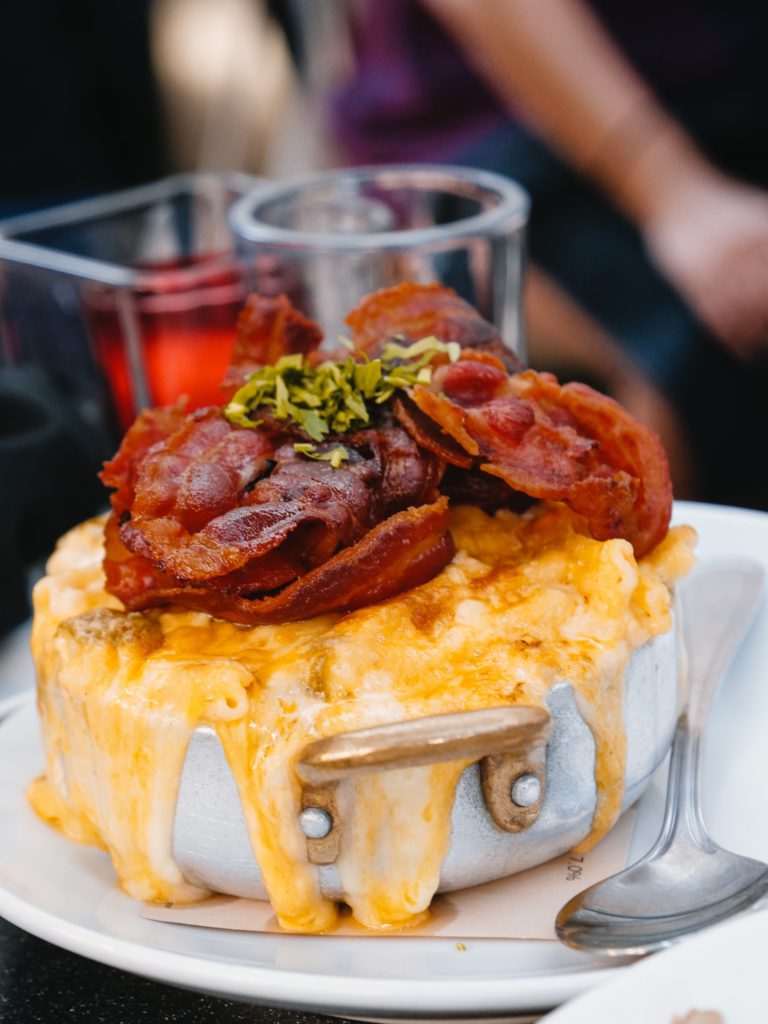 Ze weten wel hoe ze over the top moeten gaan hier 😉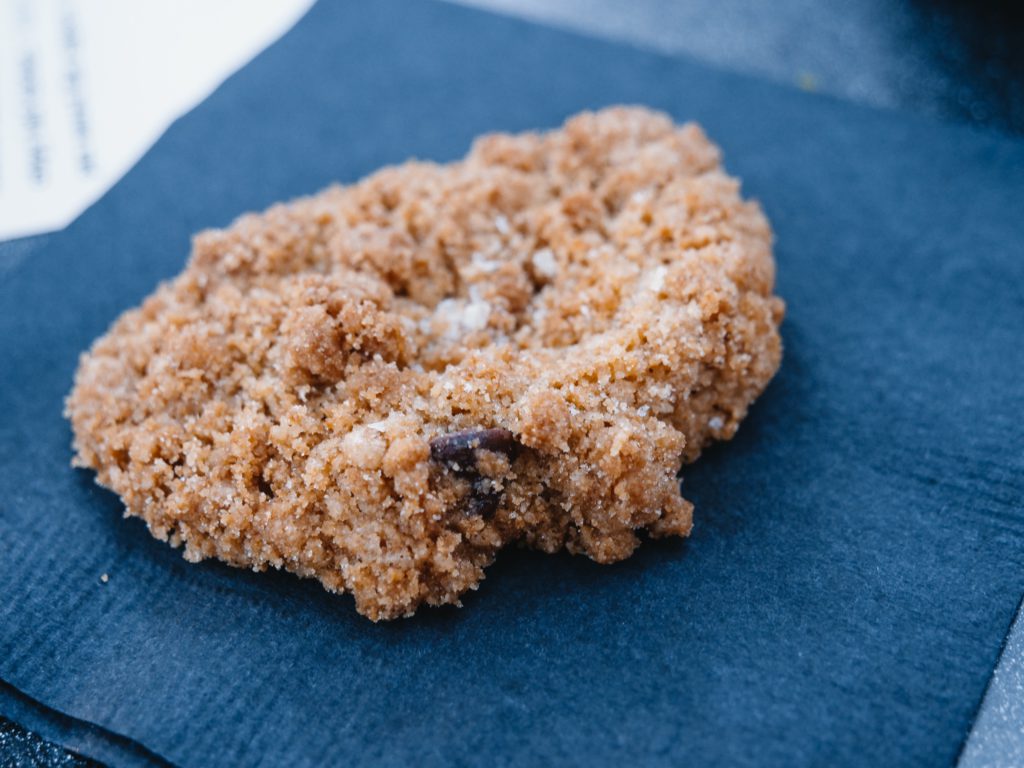 En we kregen vlak voor we weg gingen nog een koekje mee. Zie je die berg suiker? 😉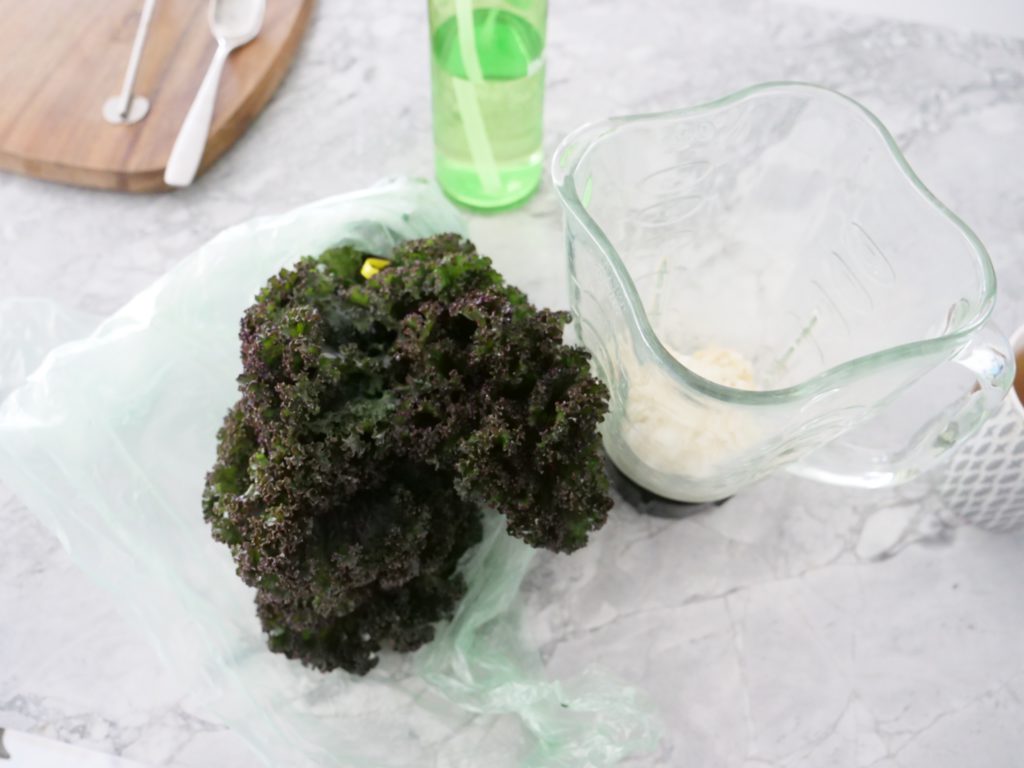 Ontbijtsmoothie: boerenkool, diepvriesbloemkoolrijst, eiwitpoeder, bevroren banaan en amandelmelk.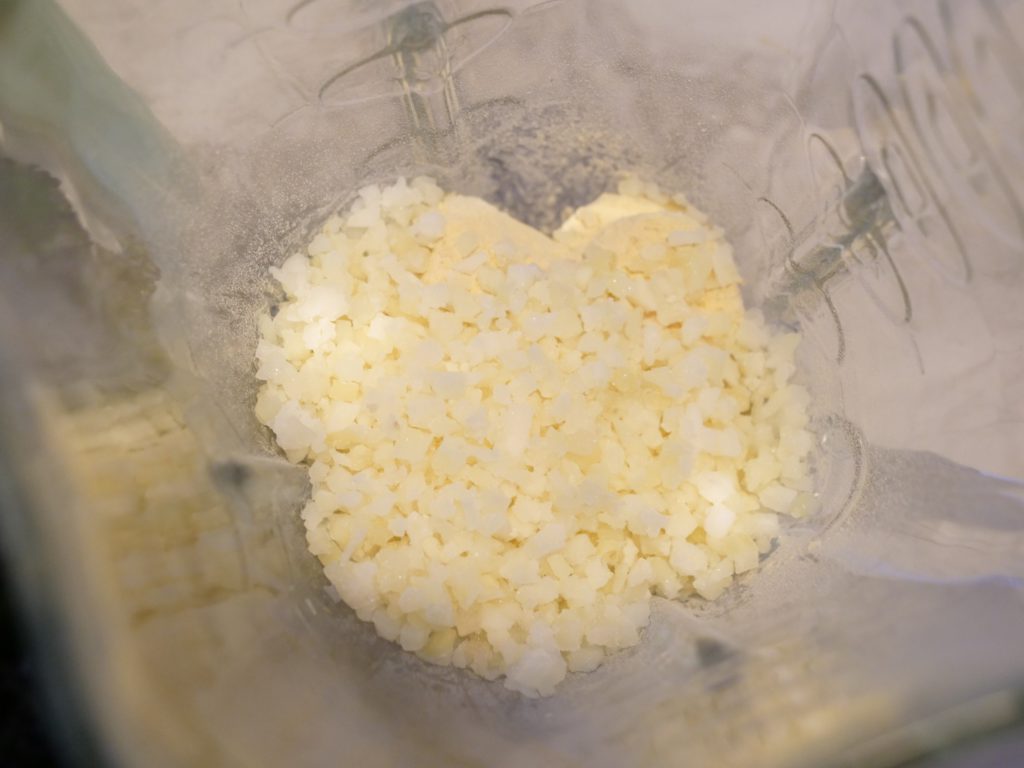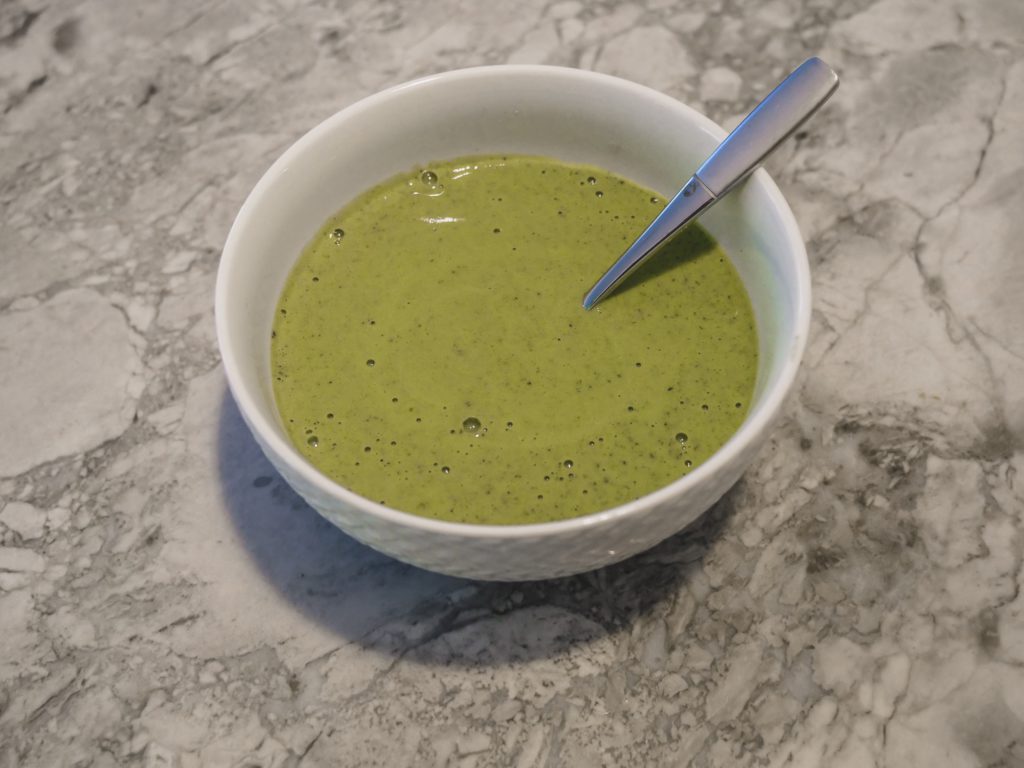 Tada!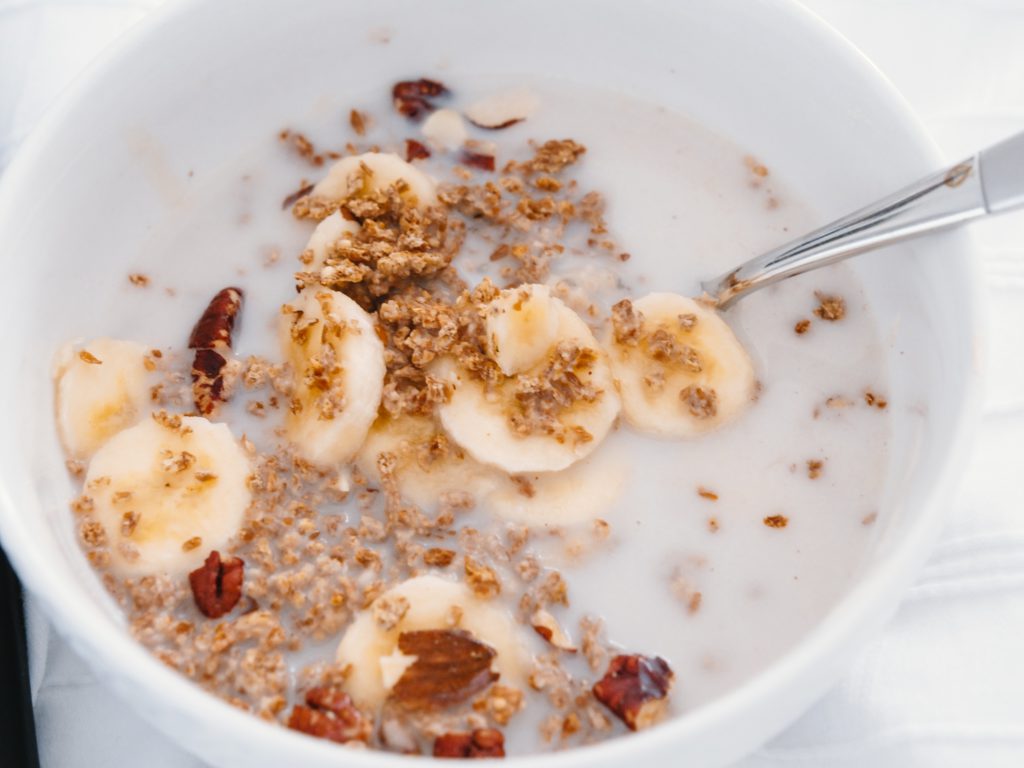 Havermoutontbijt met banaan, ezekiel granola en pecannoten.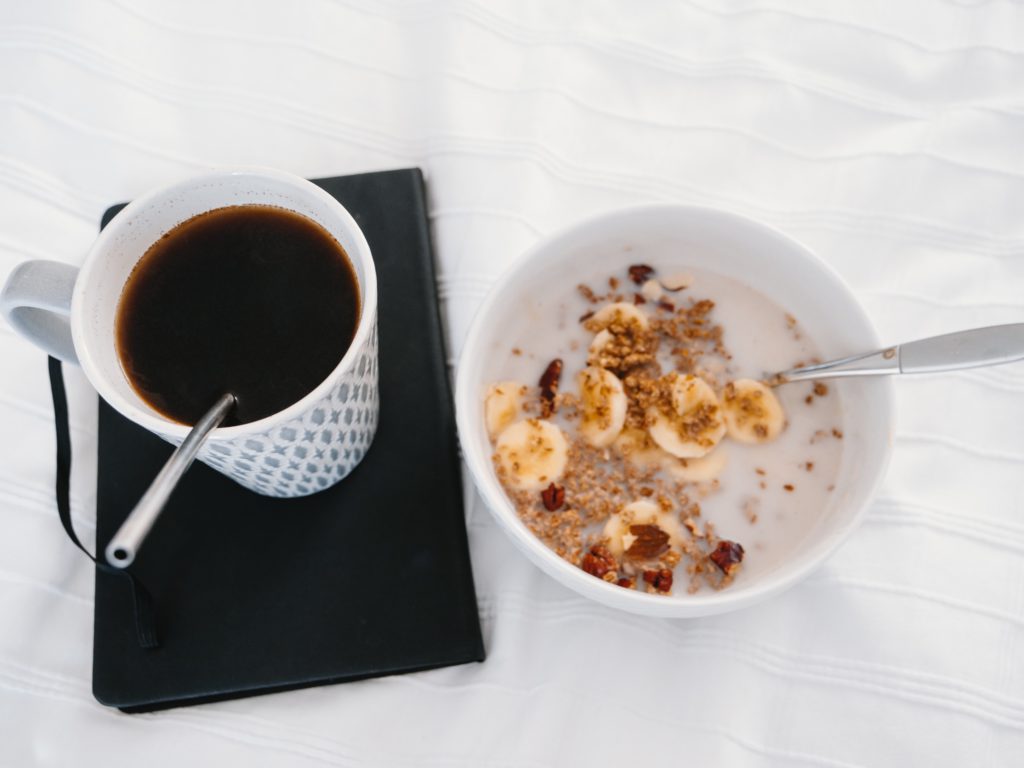 Met een mok koffie.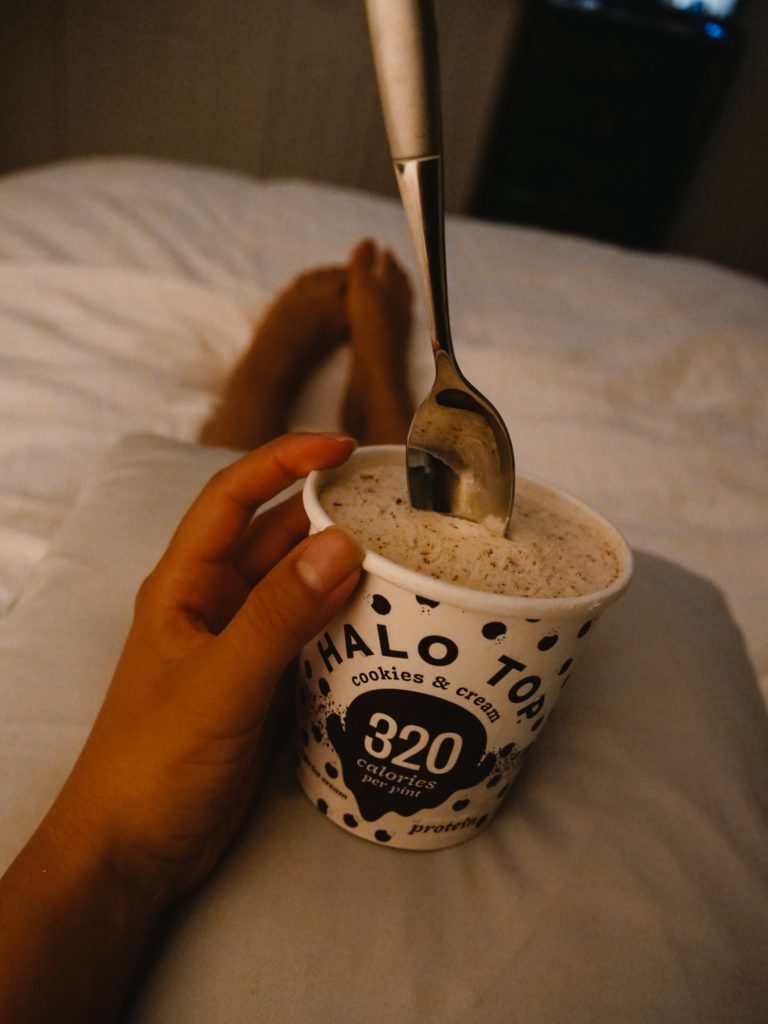 En het was weer tijd voor HALO TOP (kwam gister ook voorbij in het Foto Dagboek). Deze is heerlijk!!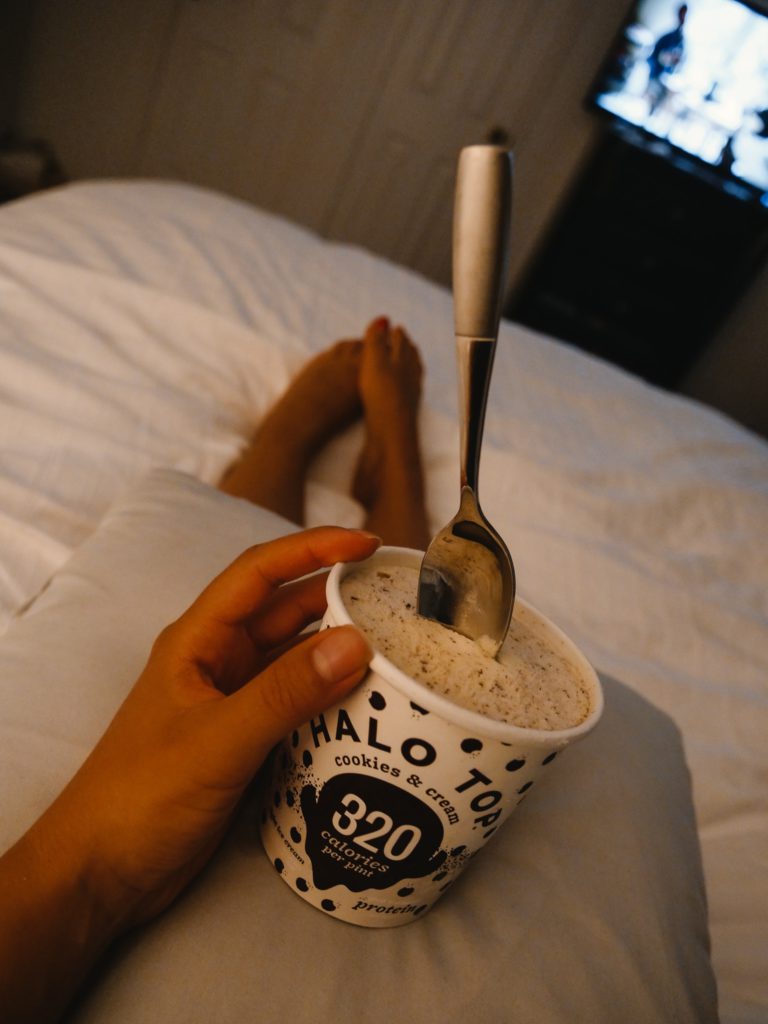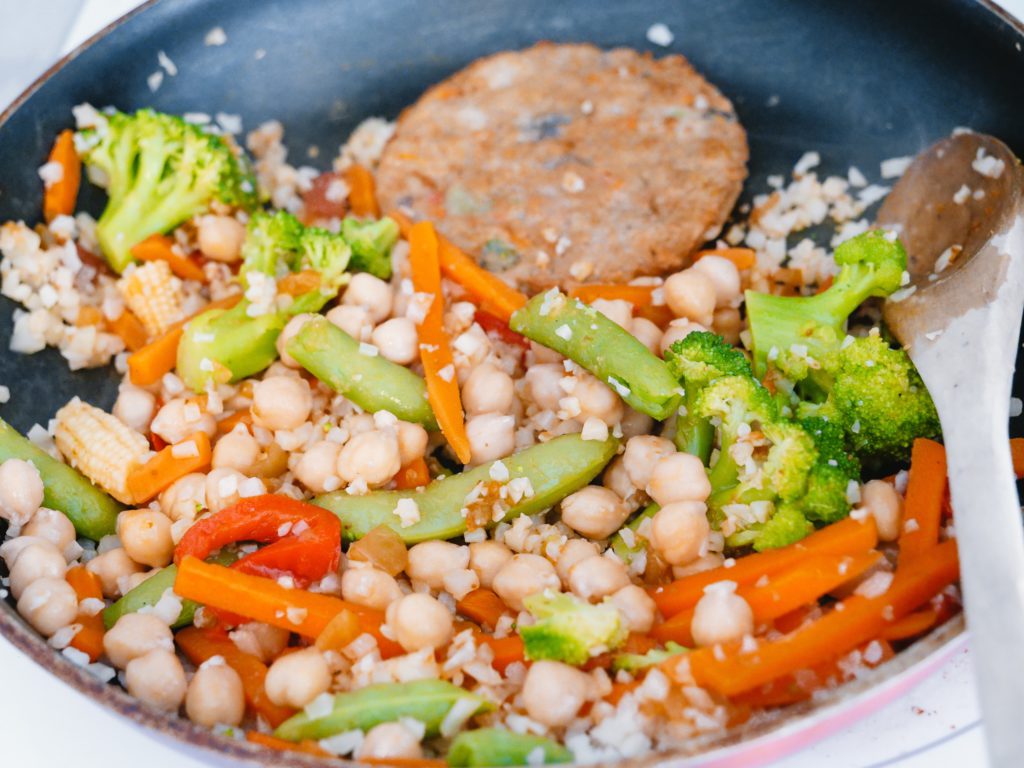 Dit is dan weer de balans: Avondeten met gebakken diepvriesgroente, bloemkoolrijst, kikkererwten en een groenteburger.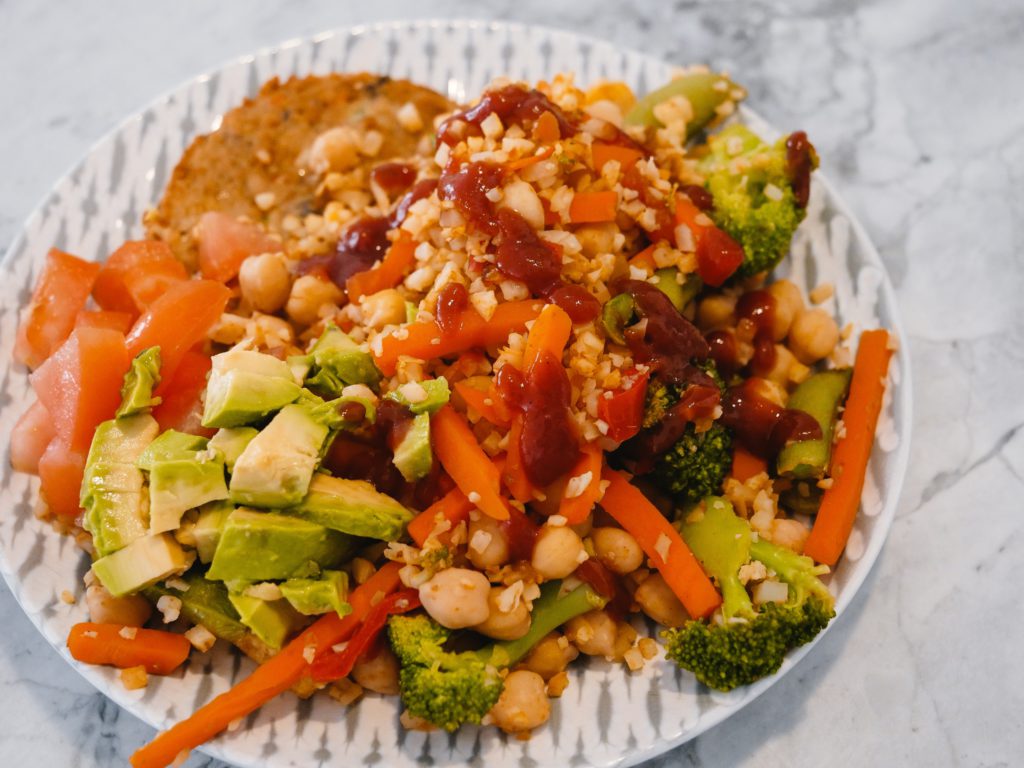 Met wat tomaat, avocado en ketchup eroverheen. Want zo gek ben ik.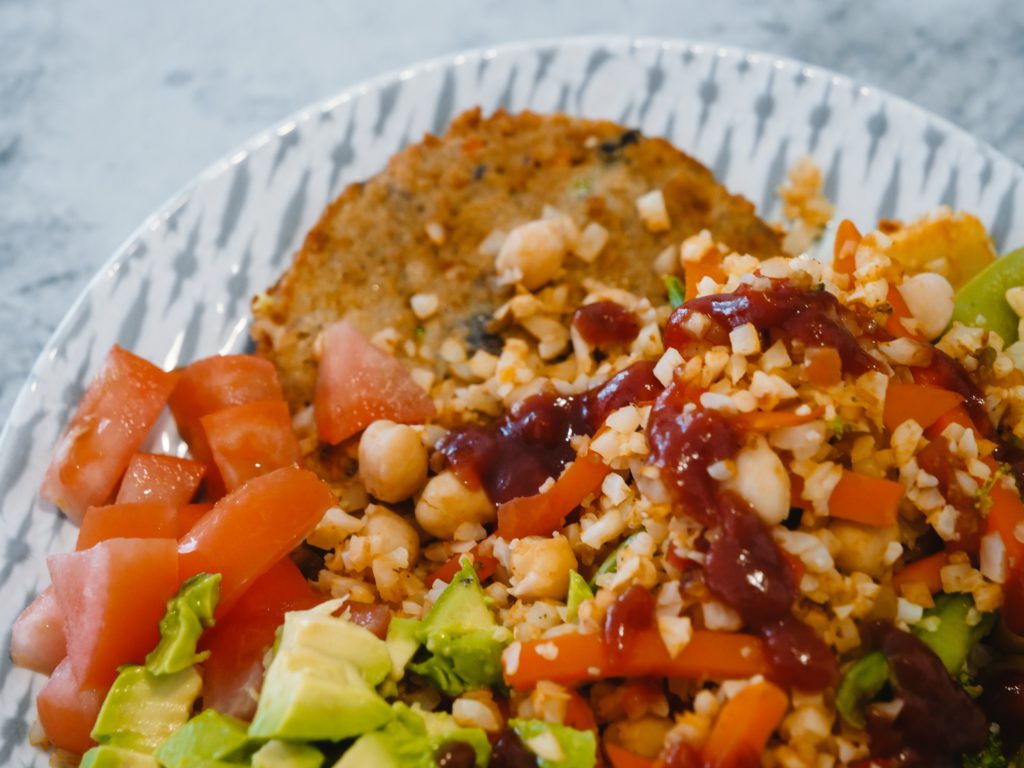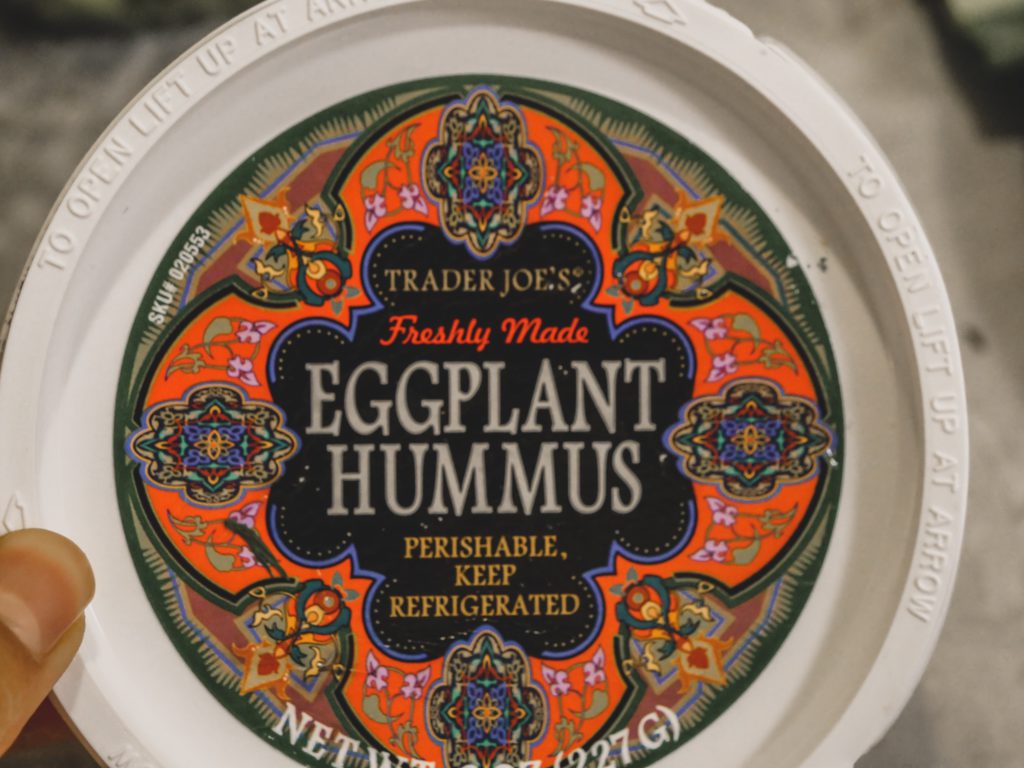 DEZE hummus wil ik ook in Nederland! Aubergine hummus met geweldige ingrediënten. Let op: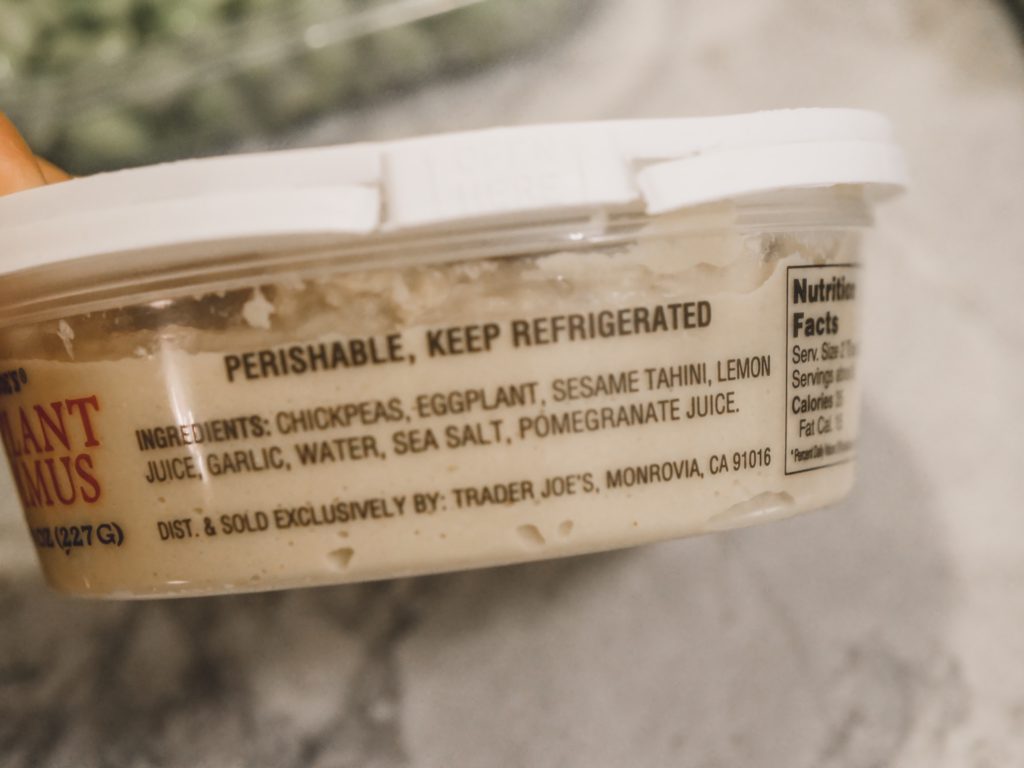 Kikkererwten, aubergine, sesam tahini, citroen sap, knoflook, water, zeezout en granaatappelsap.
THAT'S IT! Heb je mijn vergelijkingsartikel met hummus gelezen? Om gek van te worden.
Dít is toch ook gewoon mogelijk in de schappen! Ik wil het allemaal meenemen naar Nederland 🙁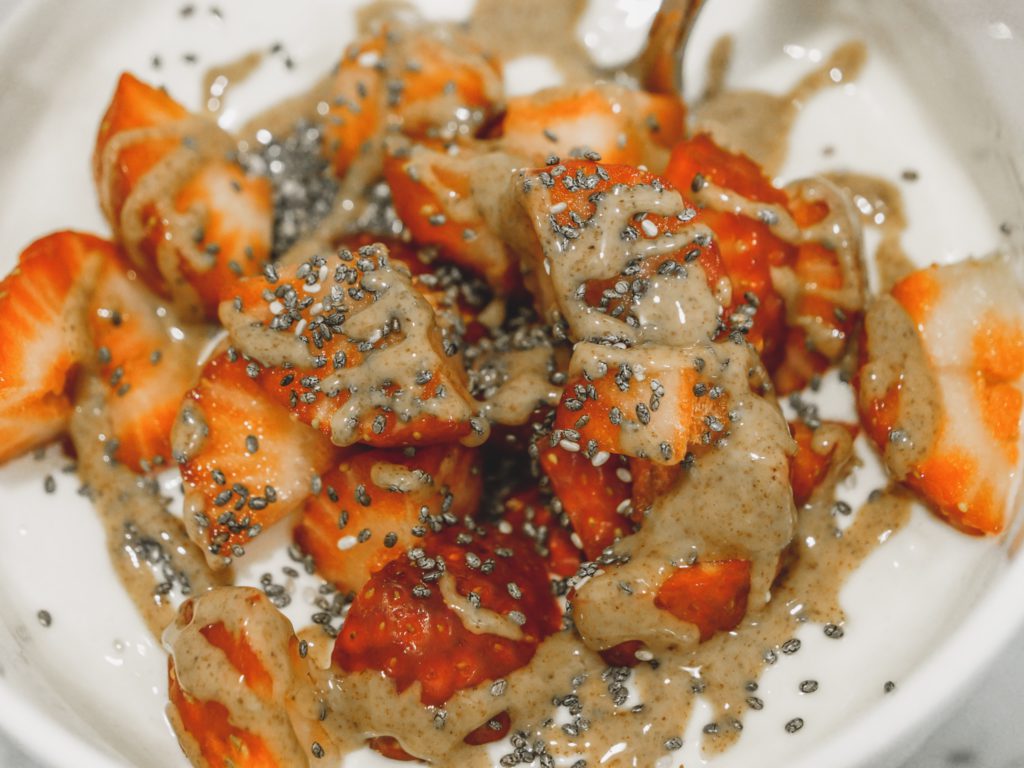 Yoghurt met aardbeien, chiazaad en amandelpasta.. Oohhhh zo lekker,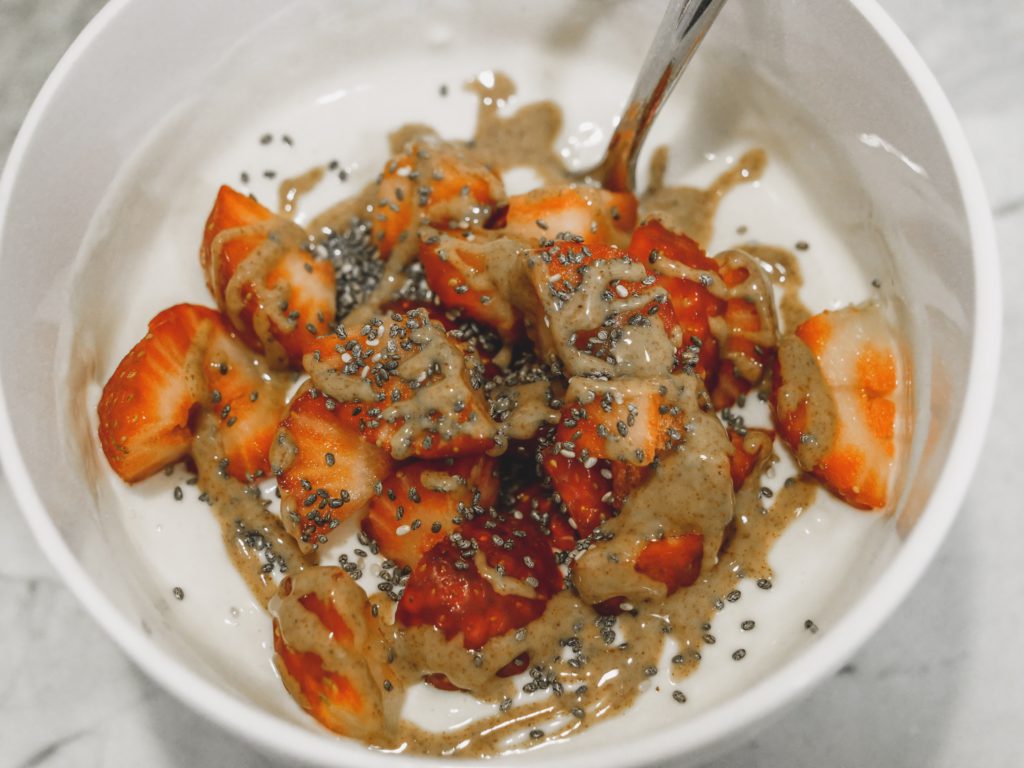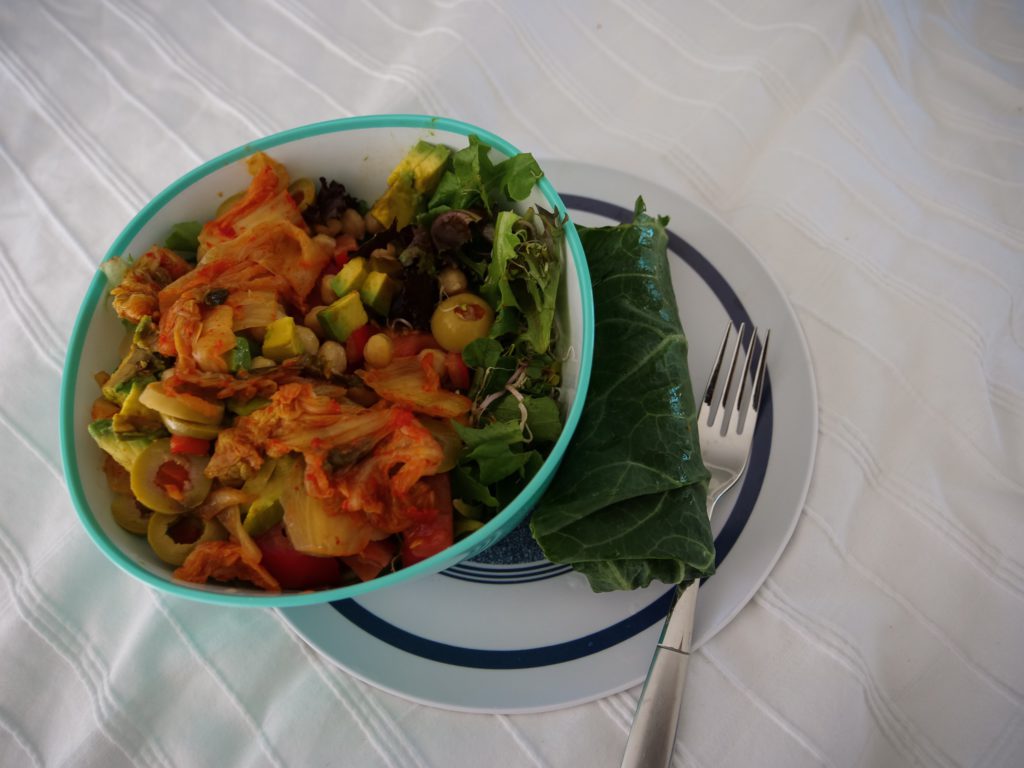 Een salade met olijven, kikkererwten, tomaat, avocado en kimchi. En een wrap met hetzelfde erin.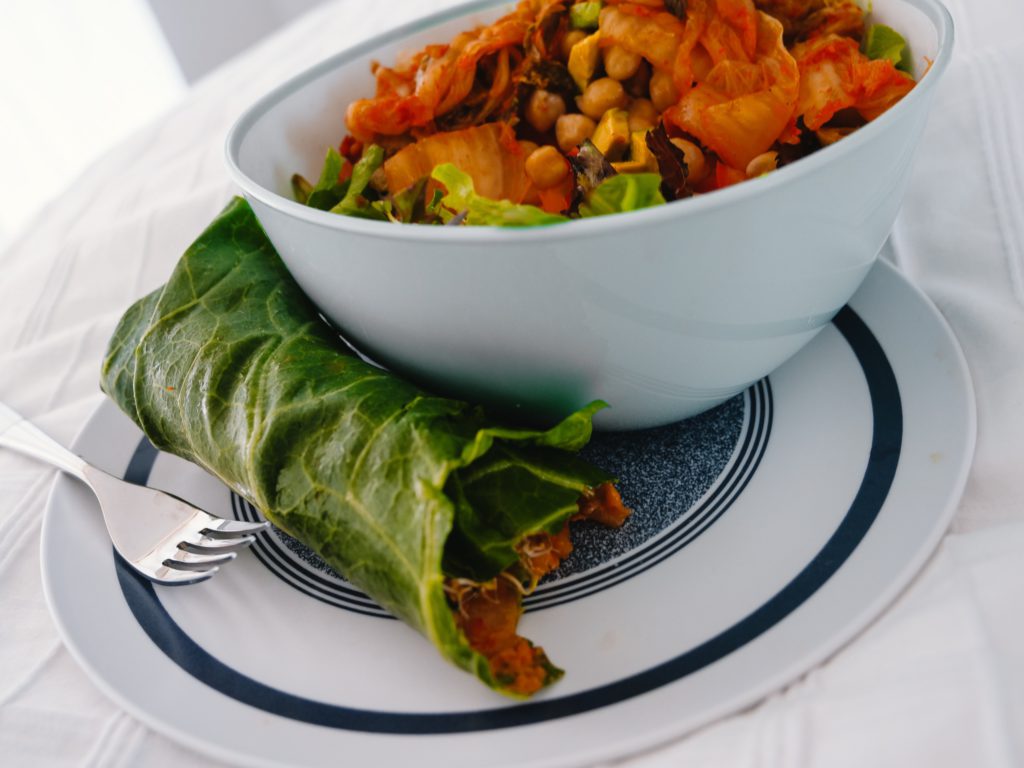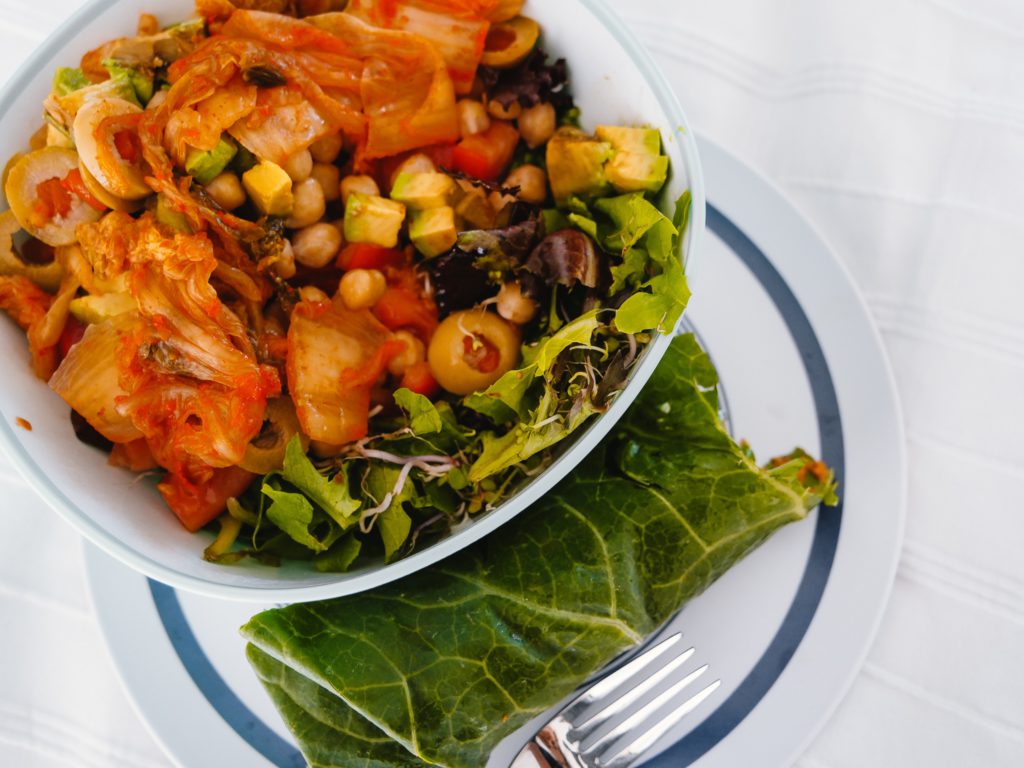 Ik heb weer honger gekregen bij het schrijven van dit artikel. Ha.
Ik ga voor de aubergine hummus op wat crackers! Wat jij?
Bewaar, Like, Tweet of Pin!