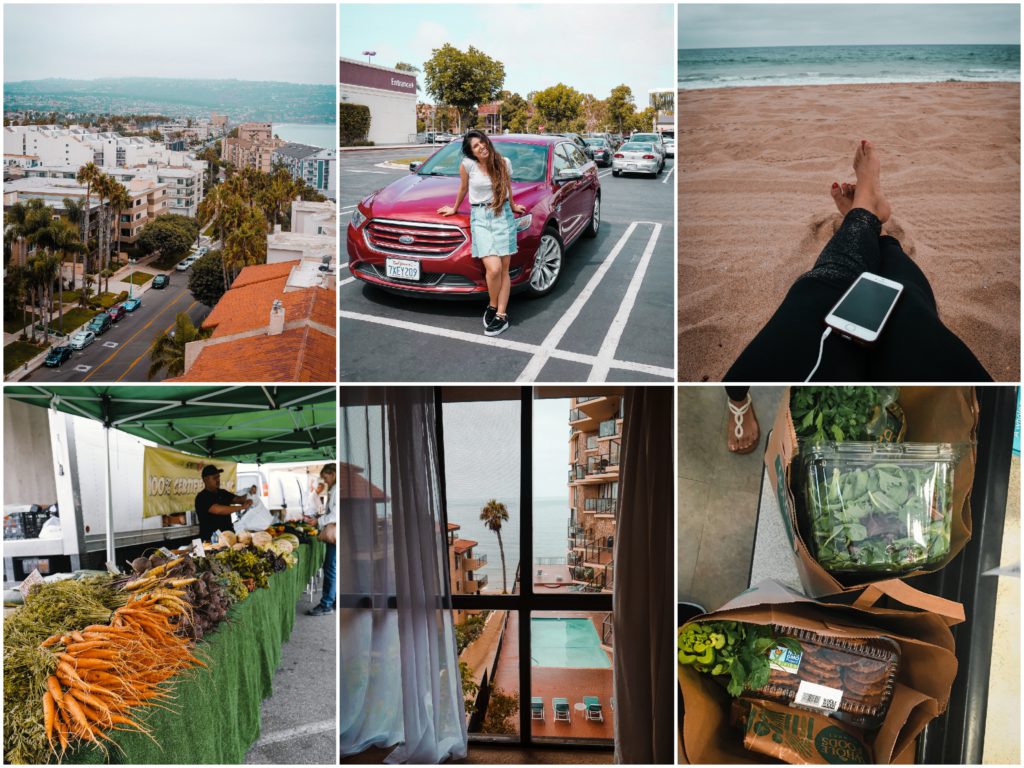 Welkom bij het eerste foto dagboek vanuit mijn 'maandje wonen in California'. Het settelen is begonnen, van boodschappen doen tot rondjes rijden en erg lange morning walks doen. Ik neem je graag in foto's mee door mijn afgelopen dagen!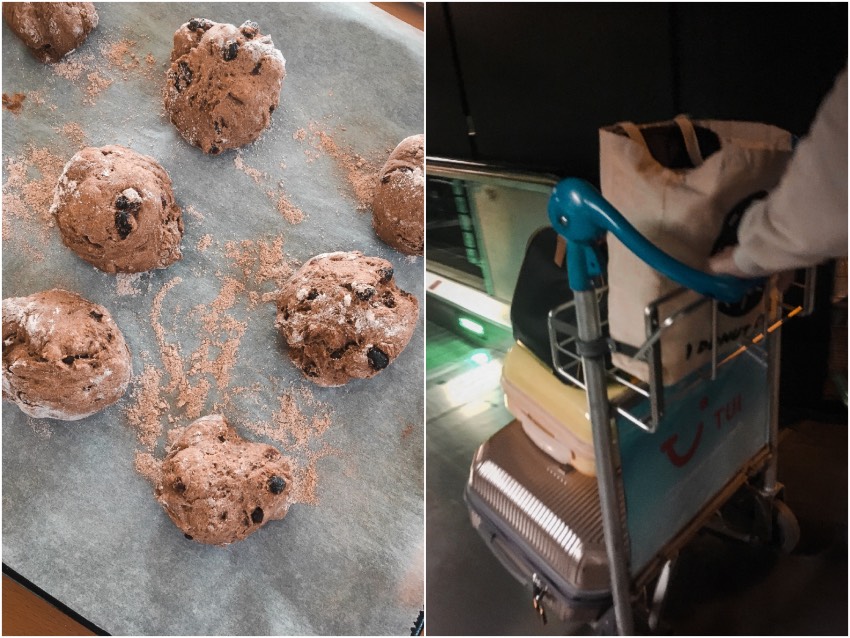 Links: Zelfgemaakte spelt krentenbollen gemaakt om mee te nemen in het vliegtuig.
Rechts: Al mijn tassen die ik meeneem voor een maand in Amerika. Vergeet niet dat er héél veel elektronica mee gaat voor mijn werk en dat neemt ontzettend veel ruimte in beslag. Van camera's (ja, meerdere) tot tripods tot alle opladers en extra accu's tot mijn drone met zijn hele poespas eromheen om hem te laten werken etc. etc. etc.
Dit zijn dus niet enkel wat kleertjes en make-upjes 😉 Ik ben ook altijd onderweg met een grote tas omdat er elektronica mee gaat 😉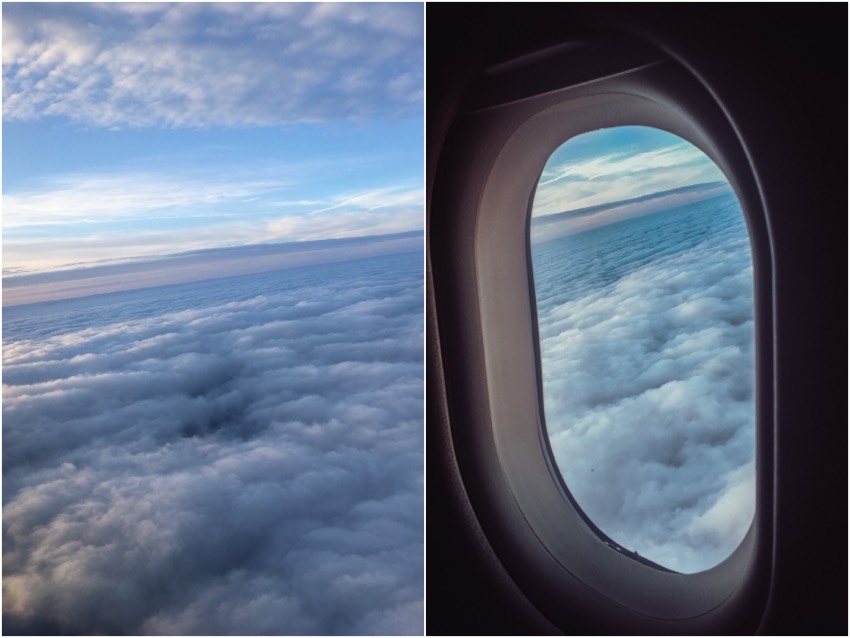 Tot over een maand Nederland!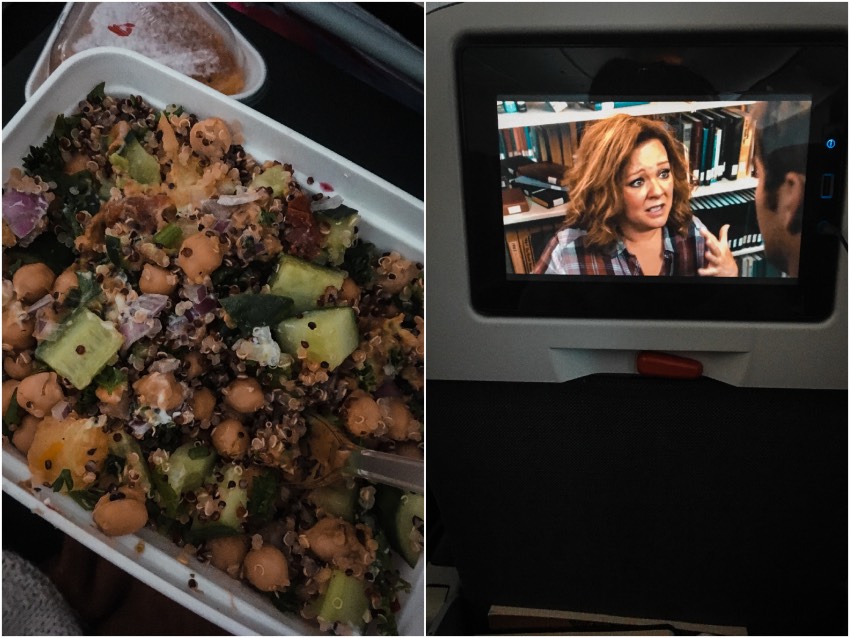 En ik had ook nog een eigen salade meegenomen. Ik ben niet zo dol op vliegtuigvoedsel en dit is mijn oplossing! Quinoa met kikkererwten, avocado, komkommer, zongedroogde tomaten en wat verdwaalde rode uitjes van een andere salade die ik thuis niet meer op kreeg. Rechts: de film "Life of the Party" gekeken in het vliegtuig tijdens het eten. Heerlijk!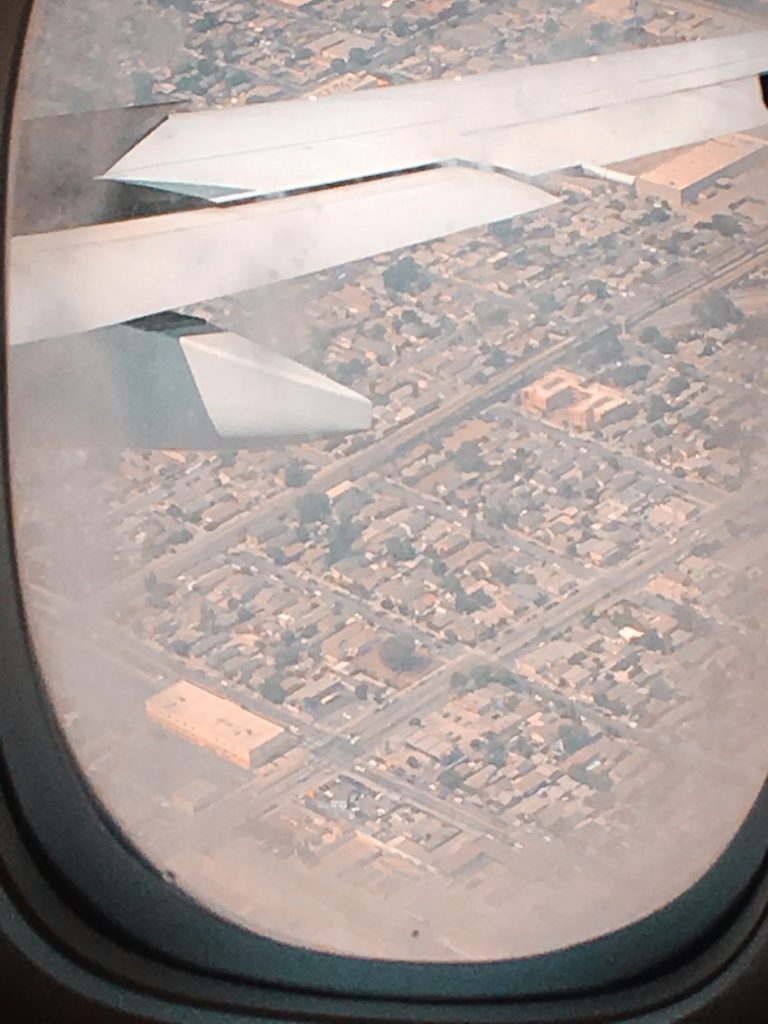 Hallo Los Angeles!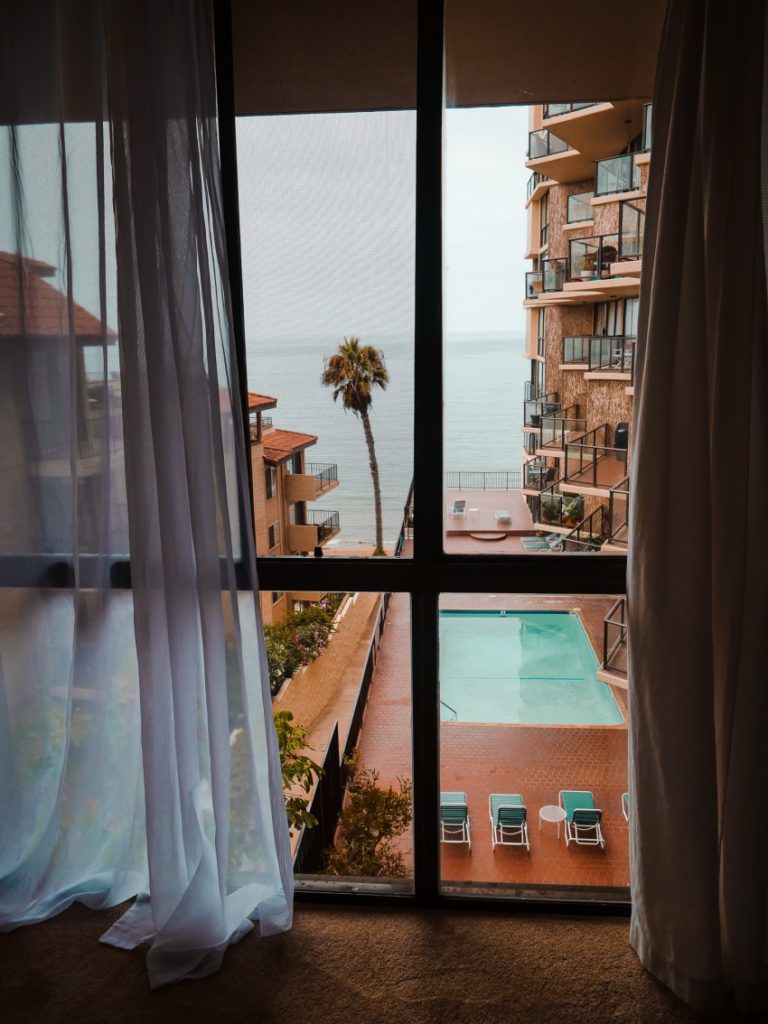 Bij aankomst was het aardig bewolkt maar het uitzicht was nog steeds prachtig! Letterlijk 1 minuut lopen naar het strand.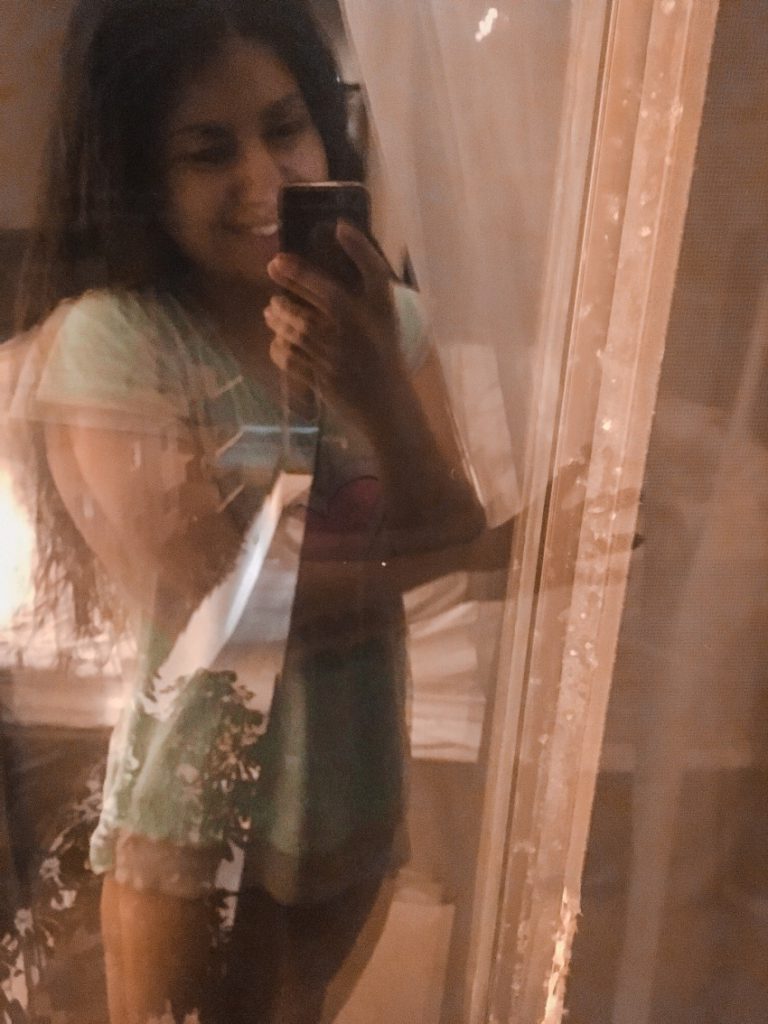 De eerste nacht, welterusten!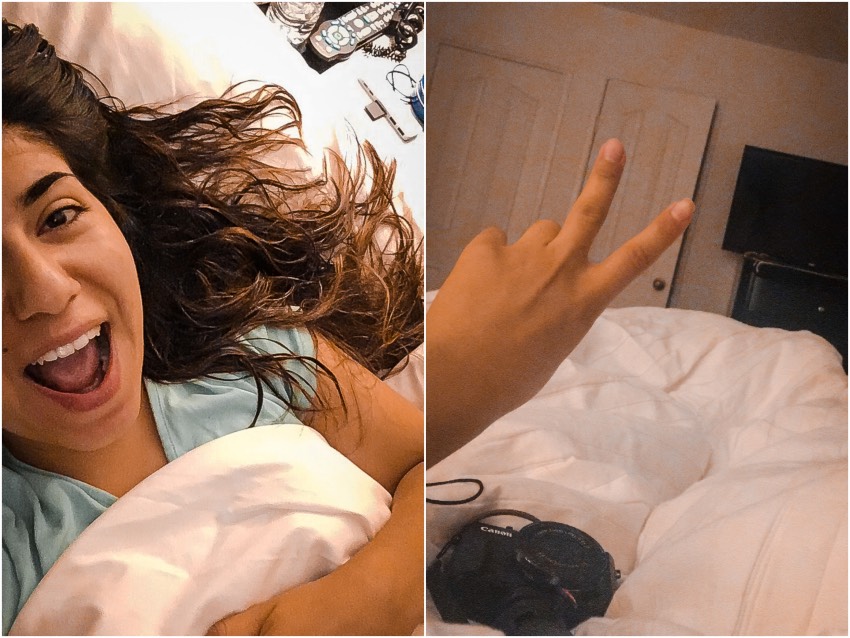 Door de jetlag klaar wakker om 4:30 uur.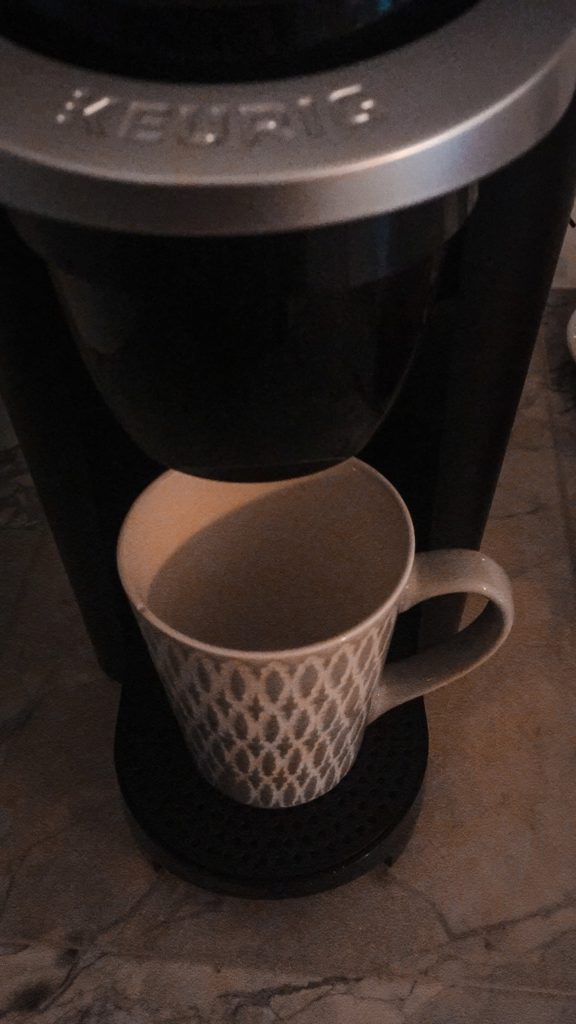 Eerst even koffie en dan starten met de dag!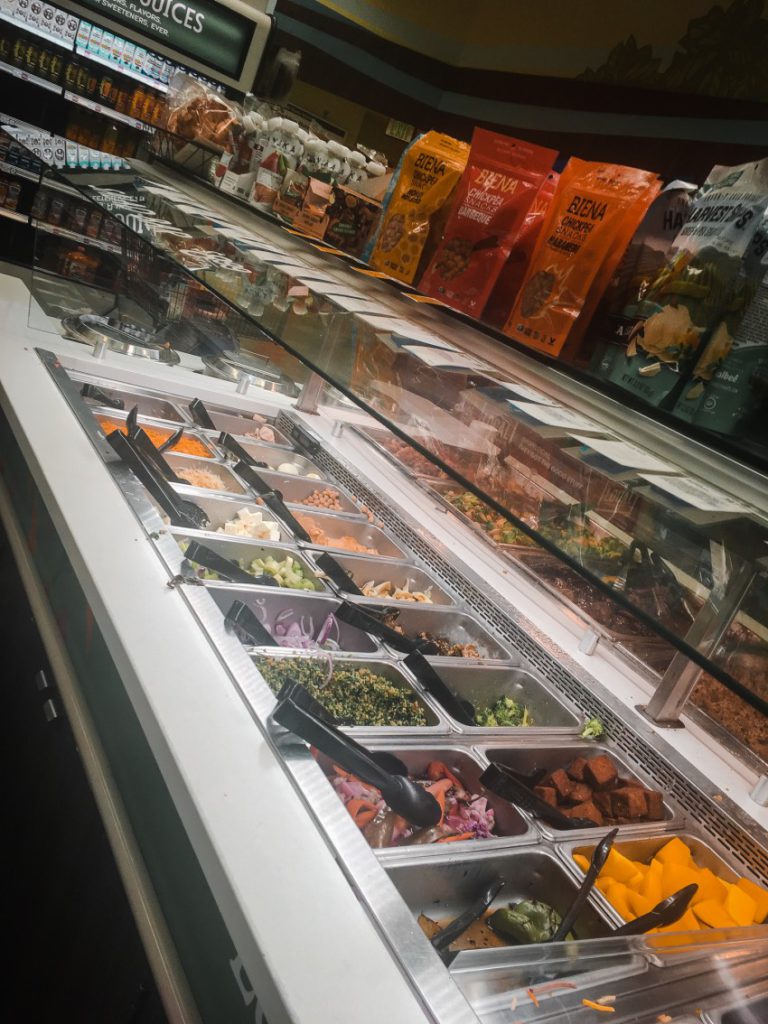 De eerste dag zijn we (mijn moeder, broer en ik) direct naar de Whole Foods gegaan. Mijn absolute favoriete supermarkt! Ik wil zó graag dat er in Nederland ook een Whole Foods komt.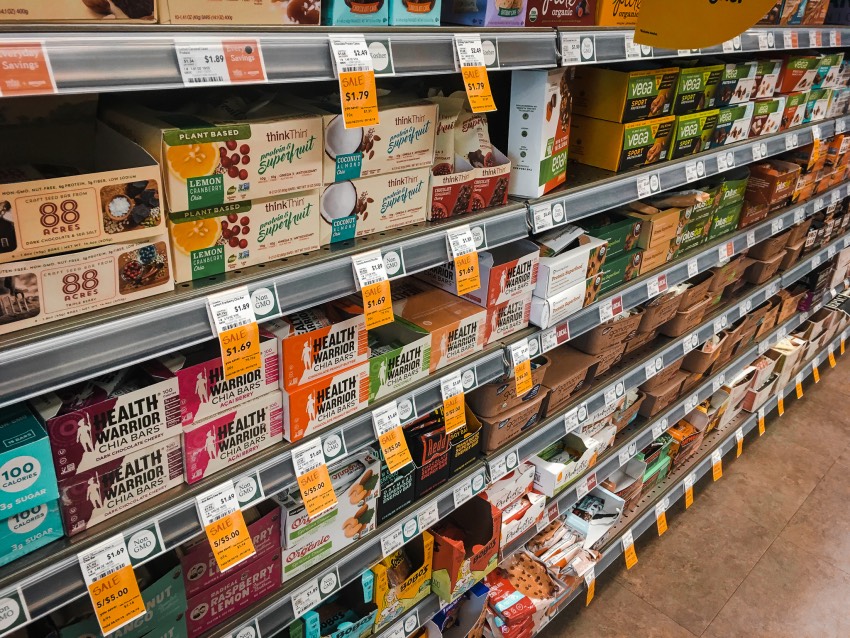 Op onderzoek uit naar de beste, gezondste, puurste en lekkerste repen. Dat wordt nog een klus!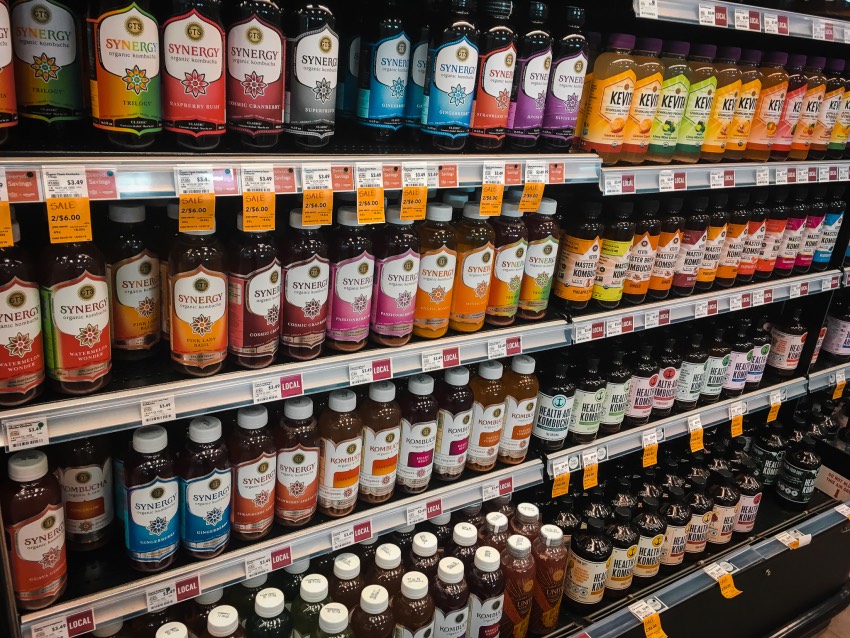 Wat heerlijk is dit, een ENORM schap vol met kombucha!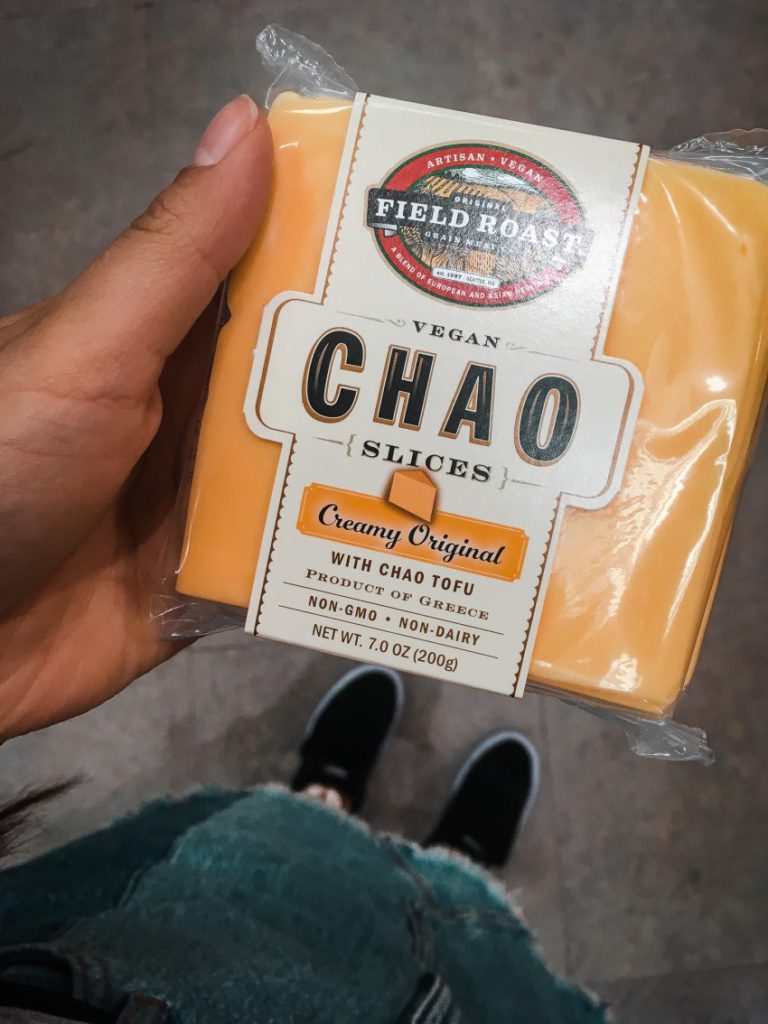 Vegan kaas uitproberen! Deze vind ik serieus erg lekker!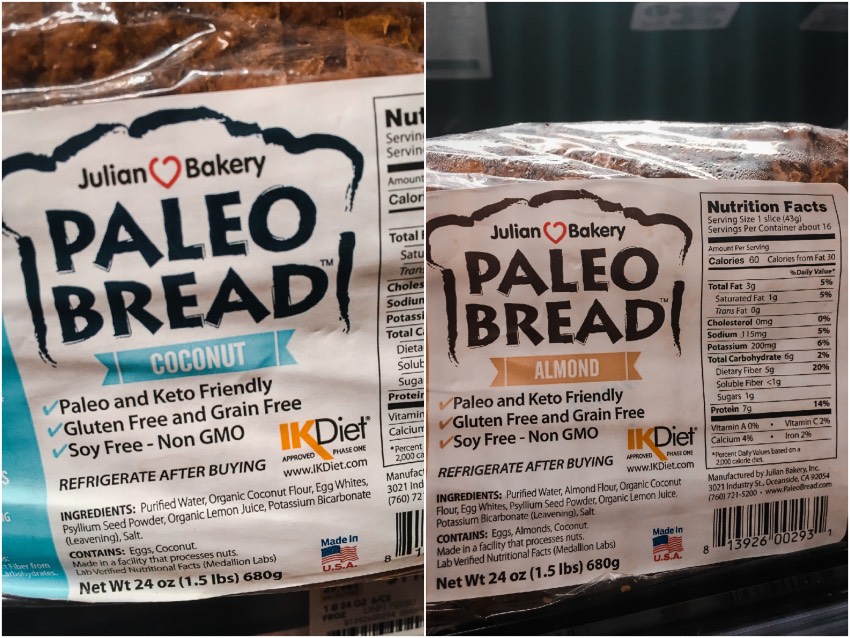 En daar hebben we Paleo Bread (waar ik eerder over sprak in een vlog) en ik moet zeggen, de ingrediënten komen héél erg overeen met het brood dat ik laatst in Nederland kocht en ik vermoedde dat het een soort van 'Paleo Bread' was. Zie hieronder (uit deze vlog):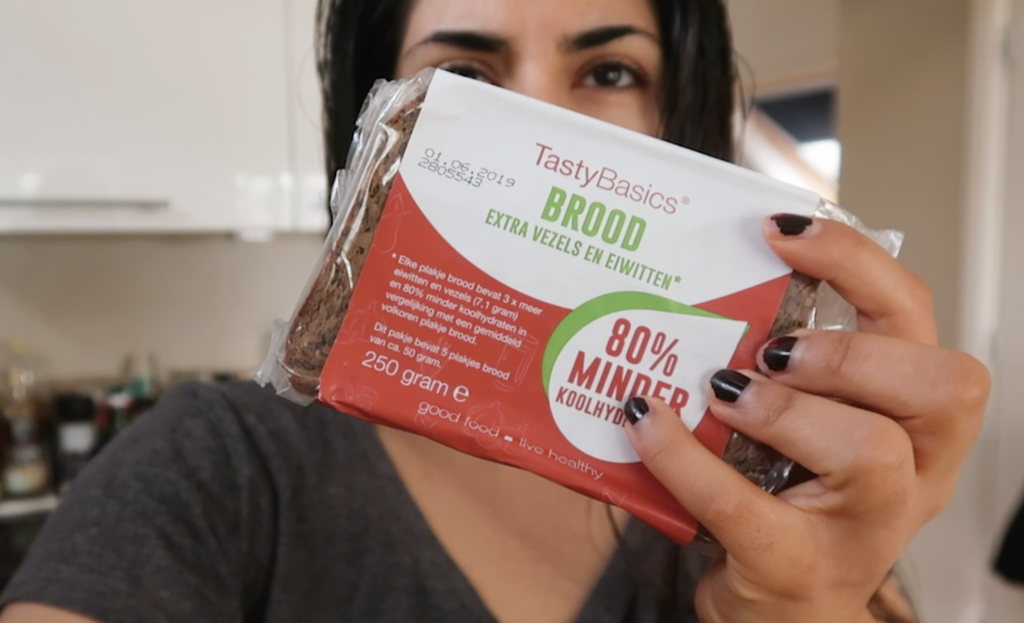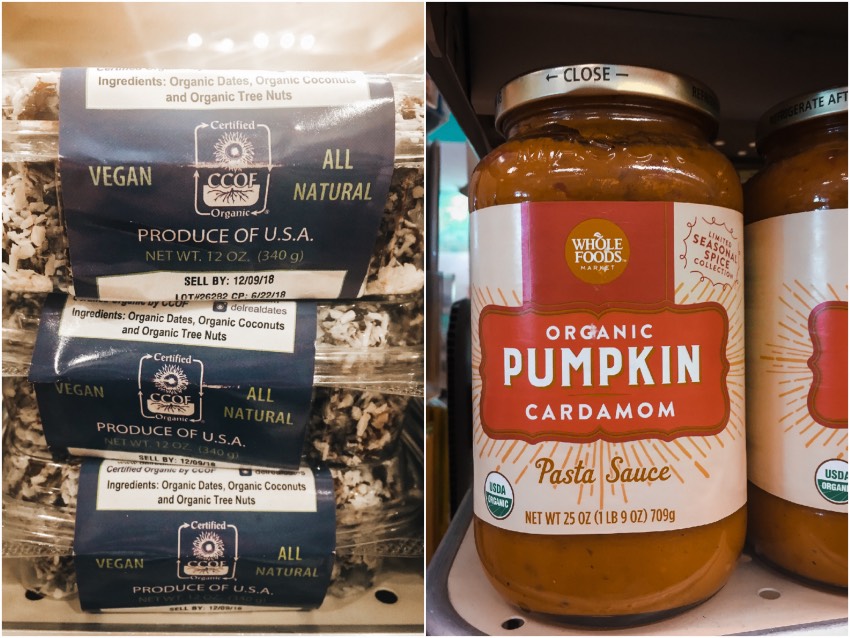 Nog meer heerlijke, boeiende, pure, geweldige producten aan het ontdekken. Ik maak er foto's van zodat ik ze eventueel na kan (proberen te) maken of ernaar op zoek kan in Nederland.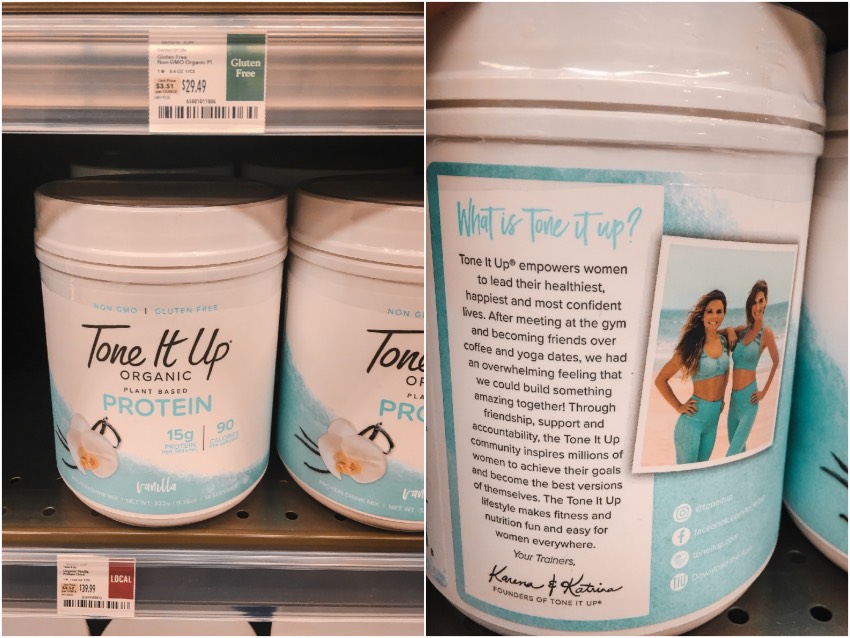 Tone It Up eiwitpoeder (vegan)! AAAAAAH, dit zijn de meiden die ik al jaren volg en hun app van heb waar ik bijna dagelijks mee sport (zie hier in mijn favorieten!) . Heel cool om dit in de supermarkt te zien aangezien ik weet hoe ze online zijn begonnen in een klein kamertje.
Ik zit trouwens ook precies op de plek waar hun hoofdkantoor zit en waar zij wonen (Manhattan Beach en Hermosa Beach), sorry stalker hier!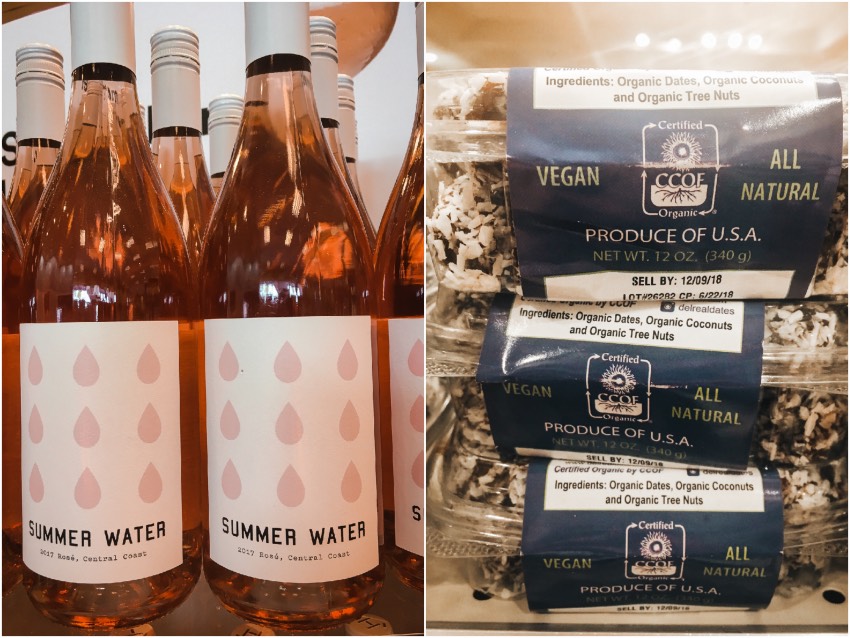 Links: Ha! Rose gewoon "summer water" noemen. I love it.
Rechts: oeps, dubbele foto 😉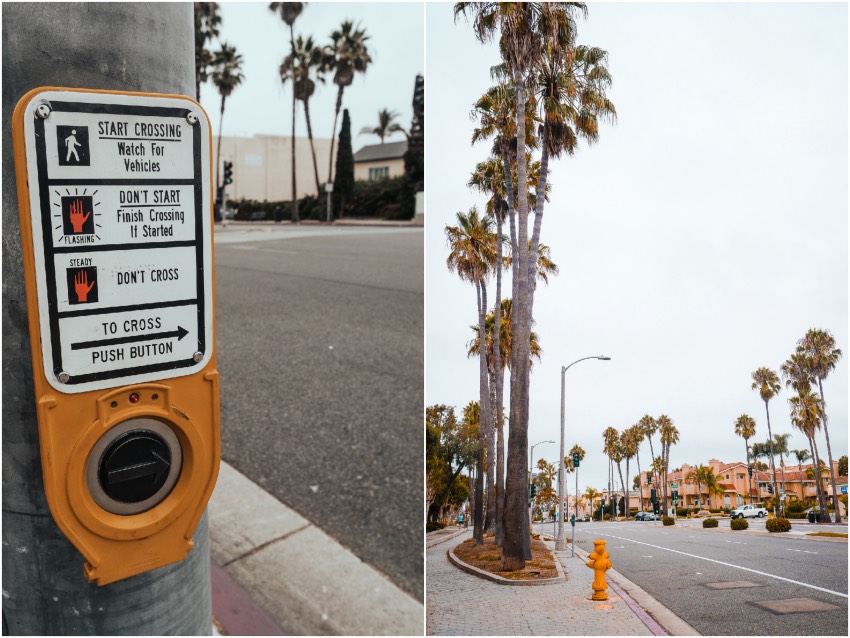 Ik loop heel wat af hier en maak foto's van de meest random dingen haha.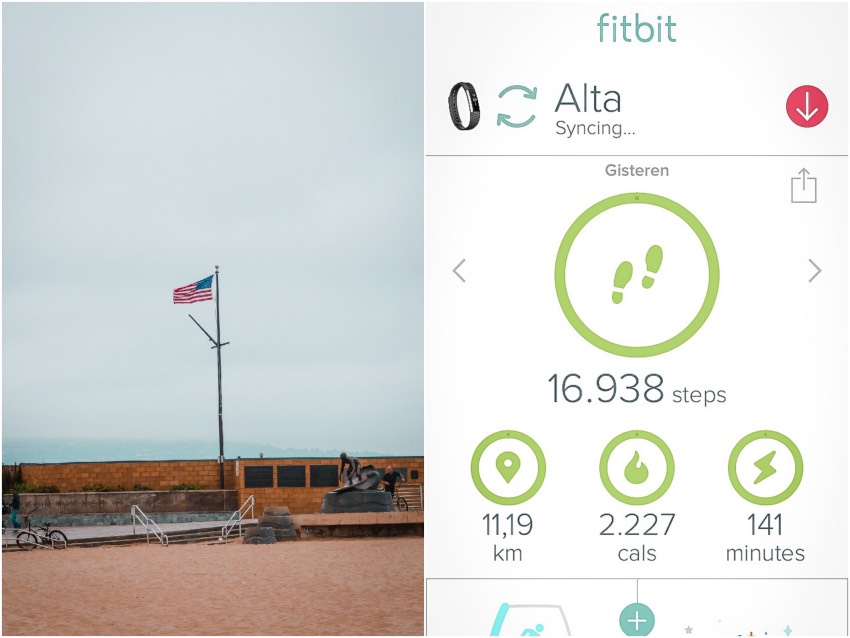 Links: very American
Rechts: een morning walkje!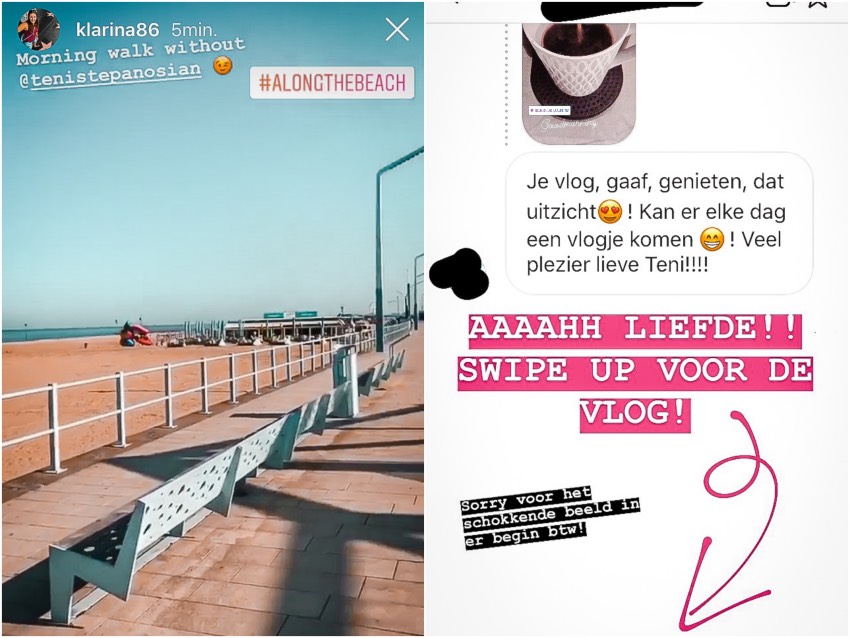 Links: Vanuit Nederland ook heerlijke morning walks van jullie!
Rechts: Zo zo zo lief om de reacties te lezen over de eerste vlog uit Amerika. Hoewel het een vrij simpele was omdat ik toen slechts één dag had gefilmd! Zie hieronder: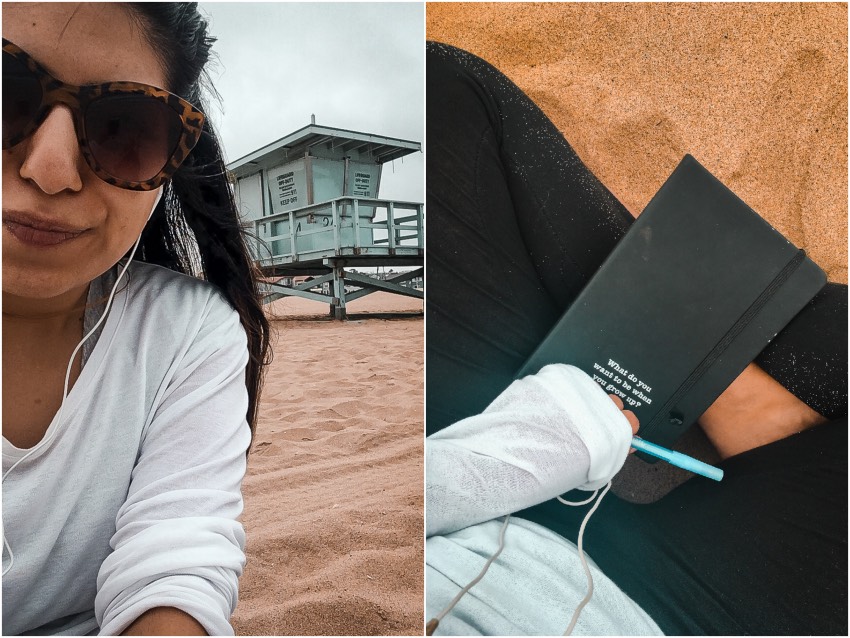 Links: even een rust momentje op het zand met de podcast van Deliciously Ella op. De twee podcast die ze tot nu toe heeft zijn écht goed! De tweede is absoluut een aanrader als je even verdwaald bent in de wereld van 'gezond eten' en wat dat nou precies betekent voor jou, voor iedereen is dat namelijk anders.
Rechts: gedachtes uitschrijven.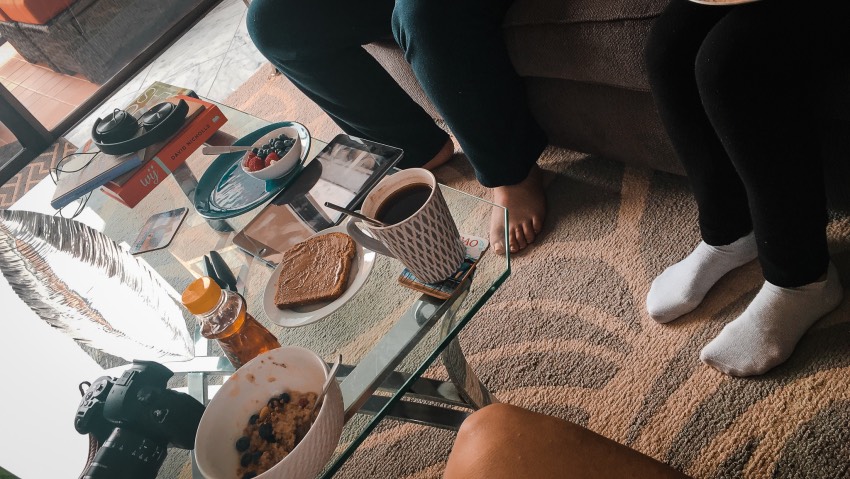 Ontbijtmomentjes met het gezin!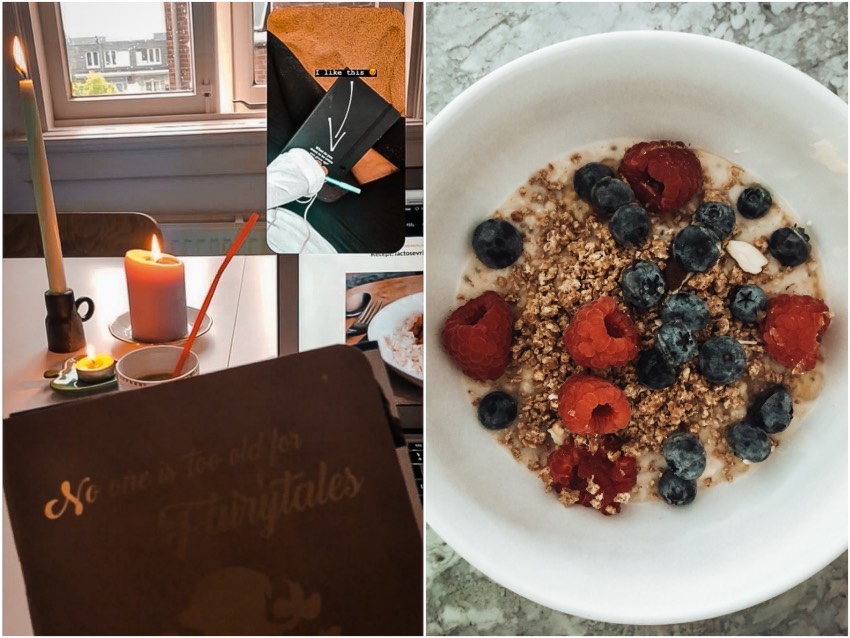 Links: foto die ik toegestuurd kreeg, ik zie daar een schrijfboekje en een kop koffie met een rietje! Ha!
Rechts: havermout ontbijt!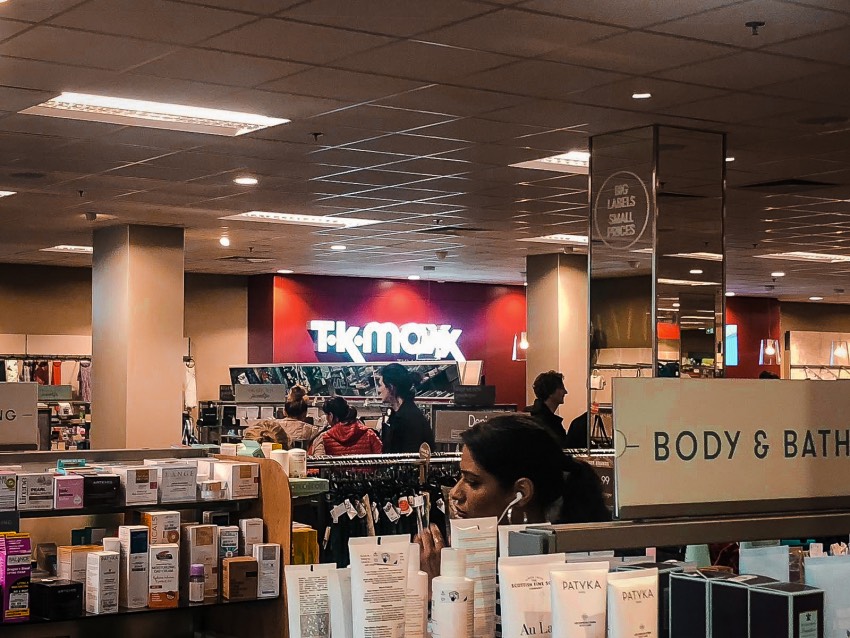 Ondertussen in Nederland krijg ik gewoon deze foto toegestuurd van Boy! HIJ IS NAAR DE TK MAXX IN AMSTERDAM GEGAAN. ZONDER MIJ. Haha.
Ik maak iedereen verslaafd aan de TK Maxx..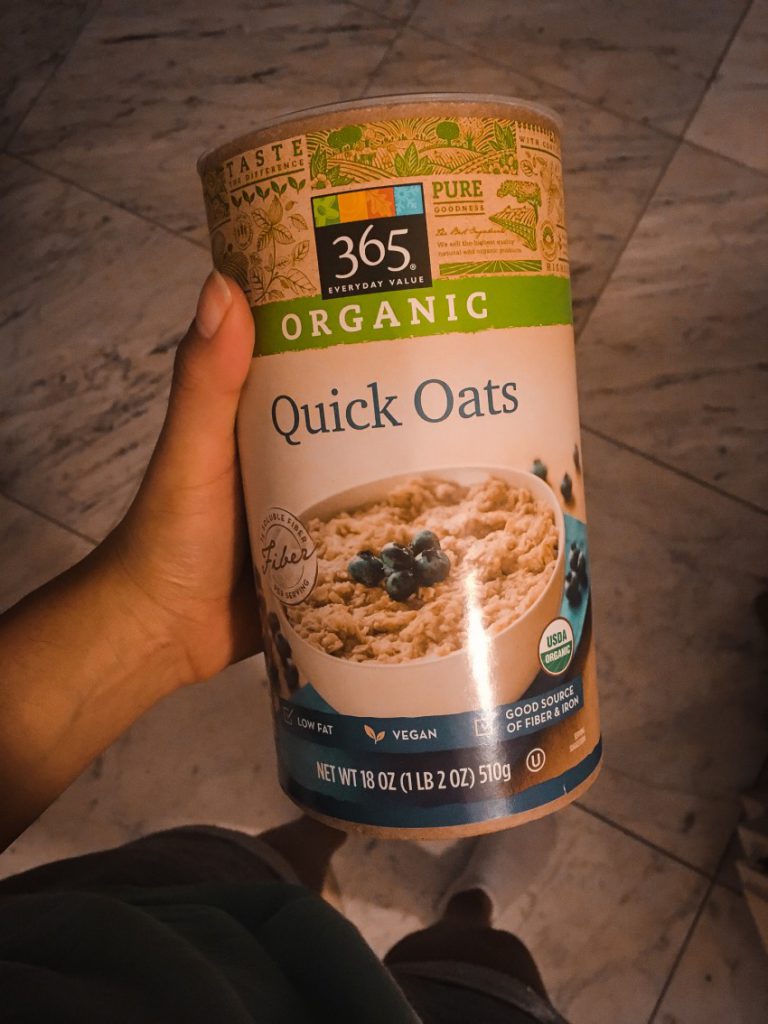 Dit ontbijt ik nu elke ochtend.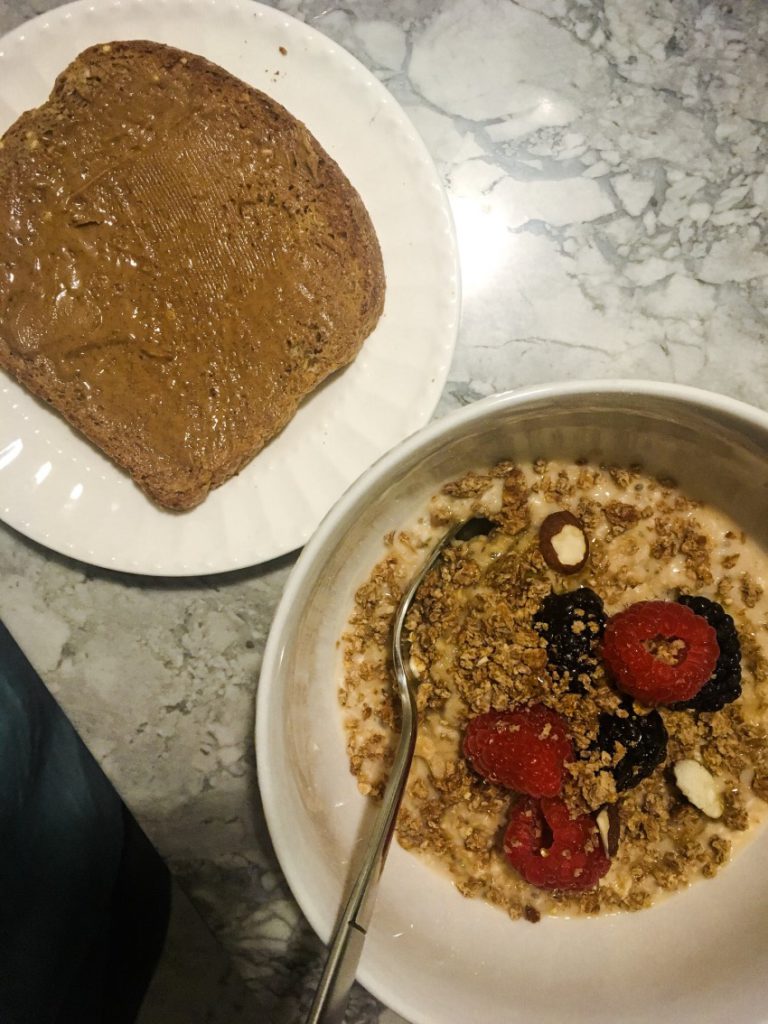 Met een sneetje Ezekiel brood + amandelpasta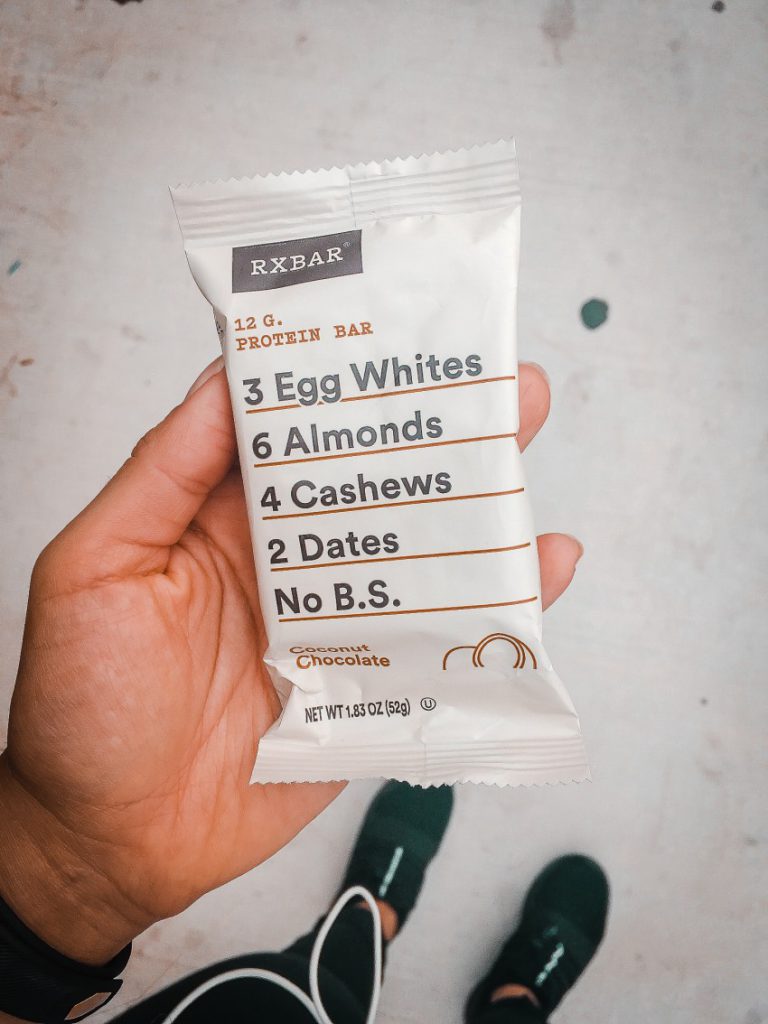 Repen aan het uitproberen! Deze is top qua ingrediënten maar vrij taai.. Mwa.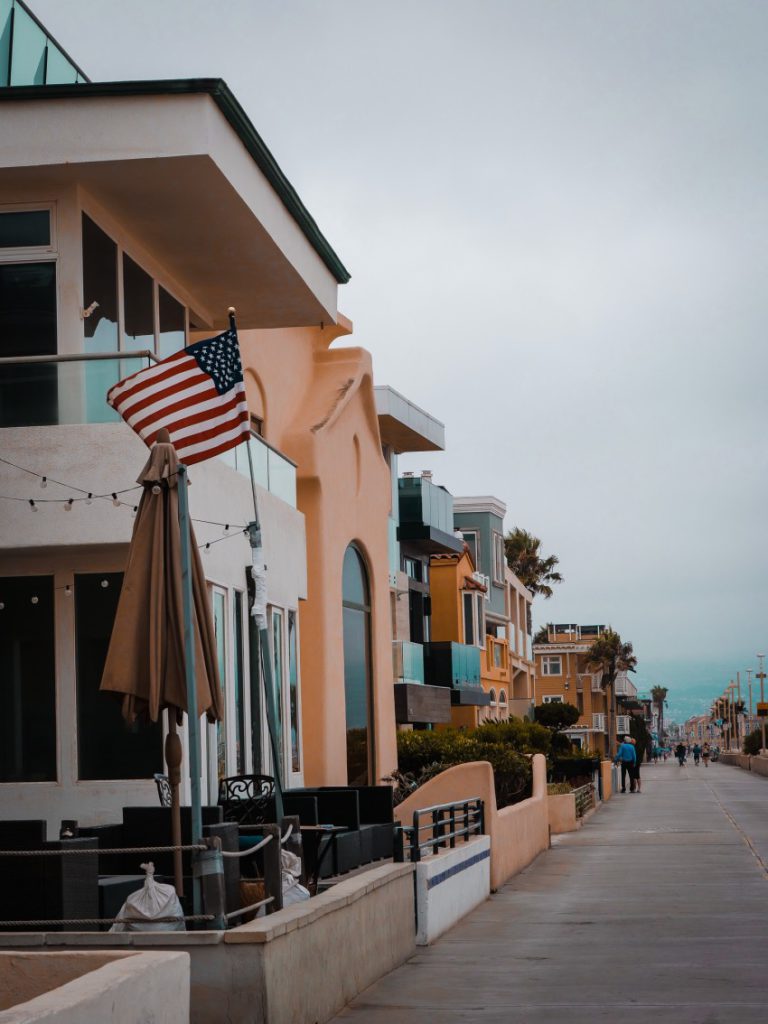 Manhattan beach!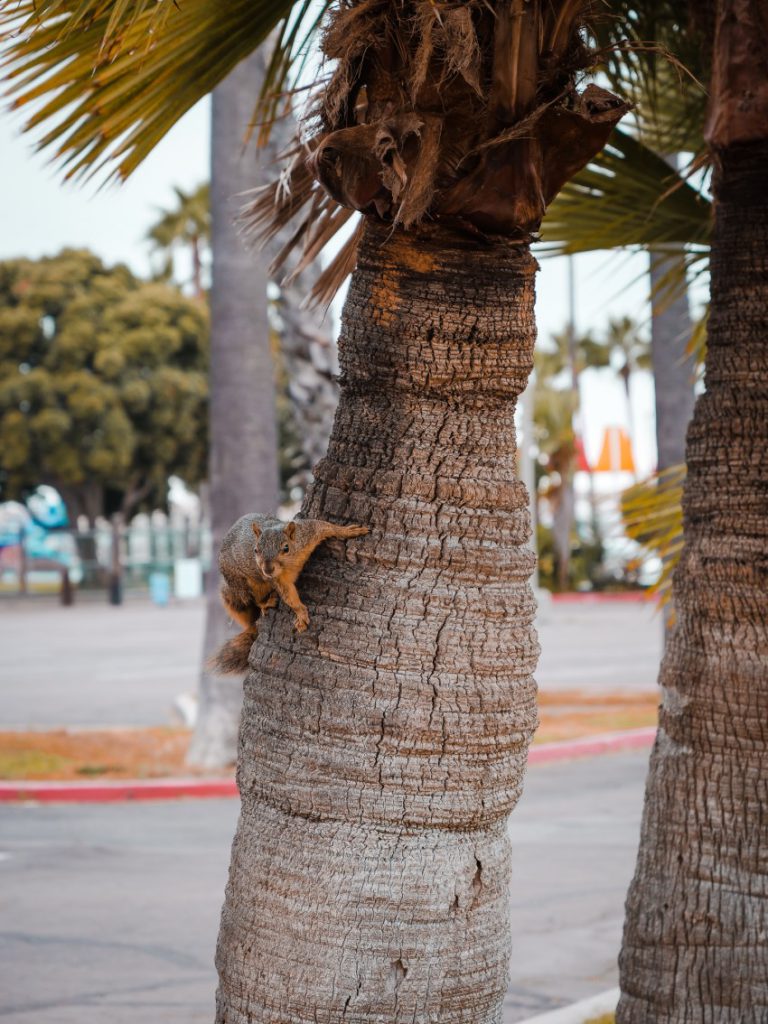 Hallo eekhoorntje 🙂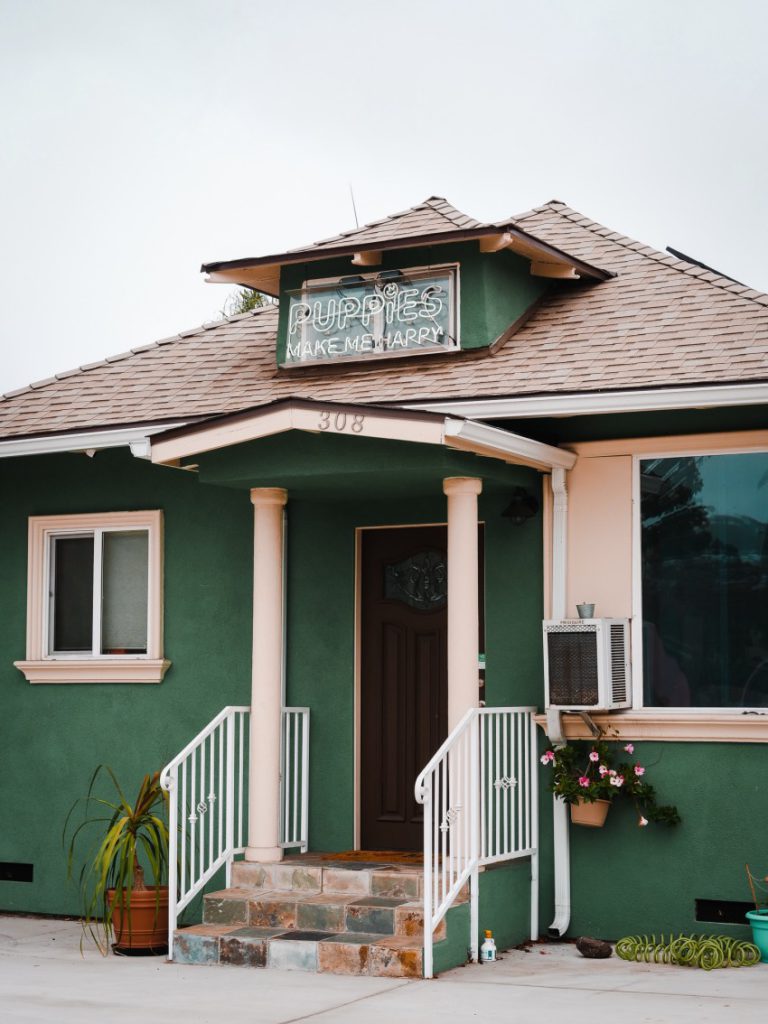 Te leuk wat er boven dat huis staat!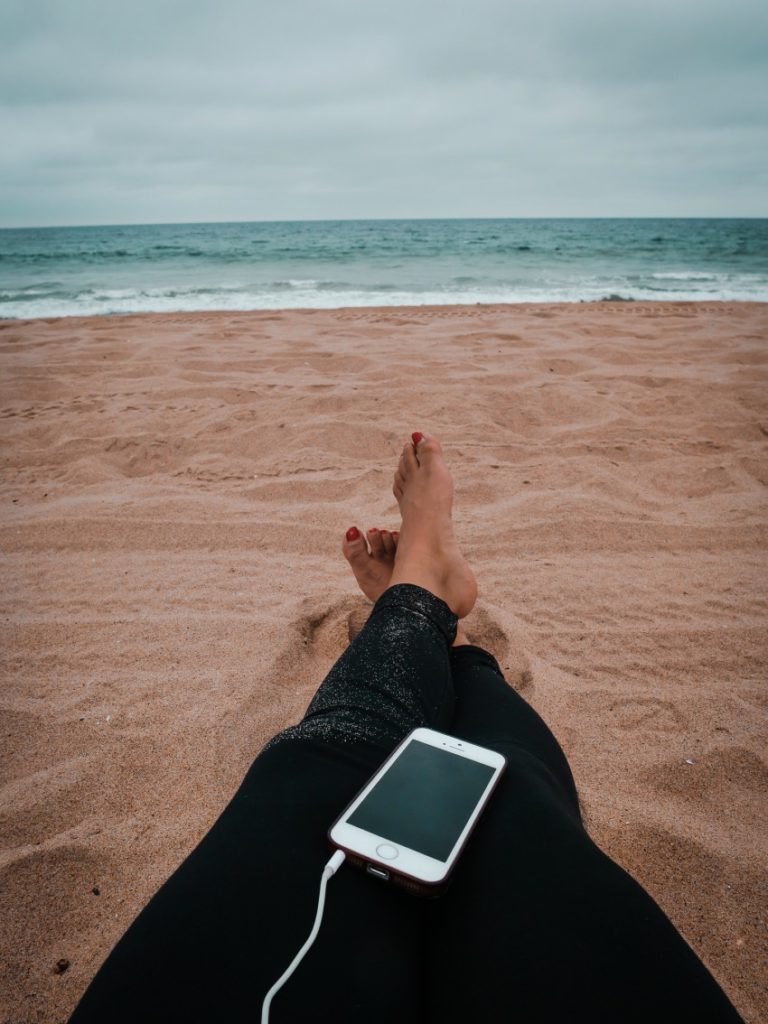 Voel je de rust door de foto heen?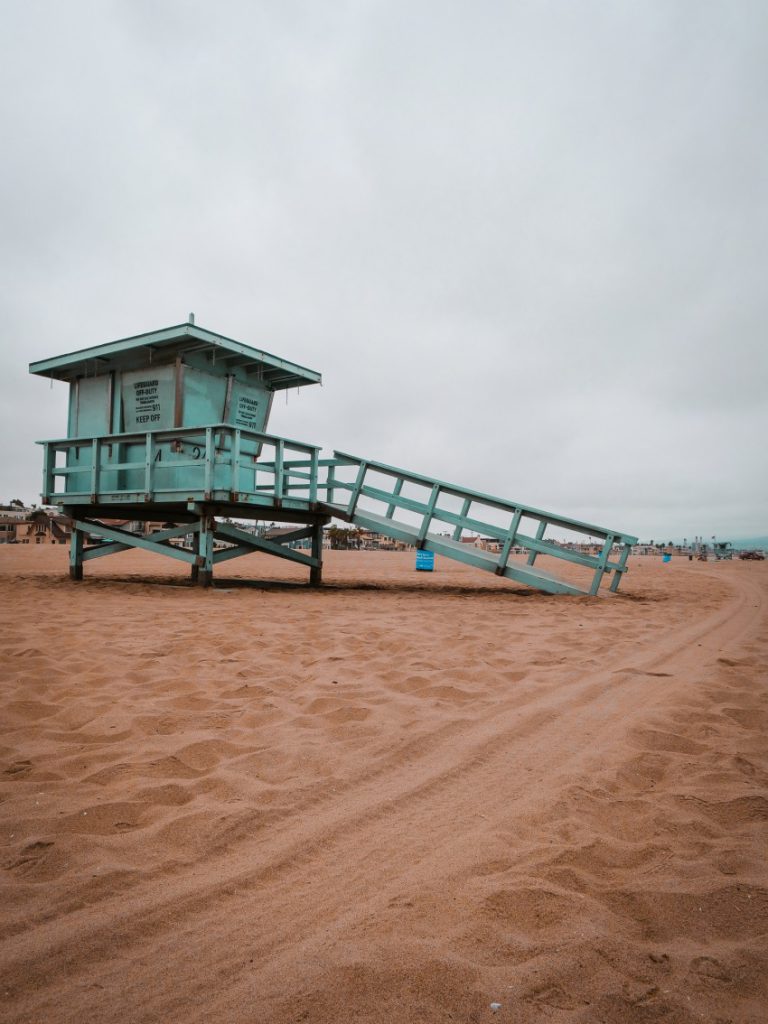 Ook zo Amerikaans!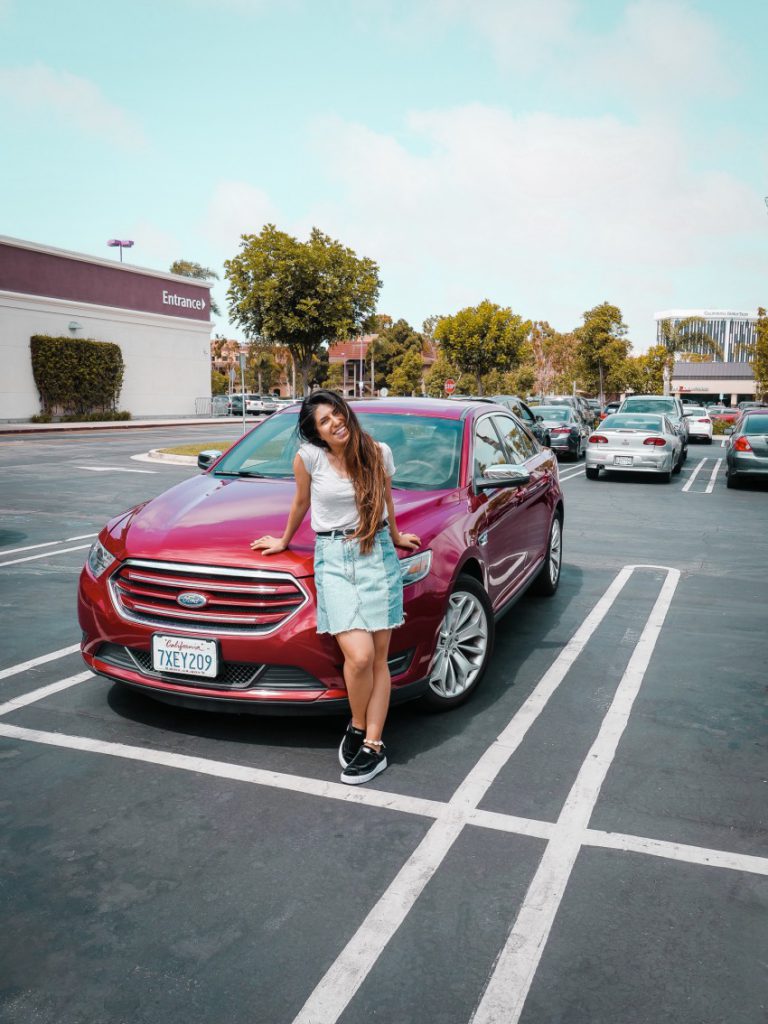 Dit is de wagen waar ik de komende 3 weken in rijd (de laatste week wisselen we van wagen). Hij is echt ENORM en ik vind het nog wel spannend hier en daar. Voor de rest gaat het me vrij goed af, rijden in Amerika.
De wegen zijn veel breder, mensen rijden socialer, er zijn geen fietsers en geen trams. Voetgangers mogen niet zomaar ergens oversteken (jaywalking) maar alleen bij een zebrapad. Dus het scheelt een hoop stress in de auto!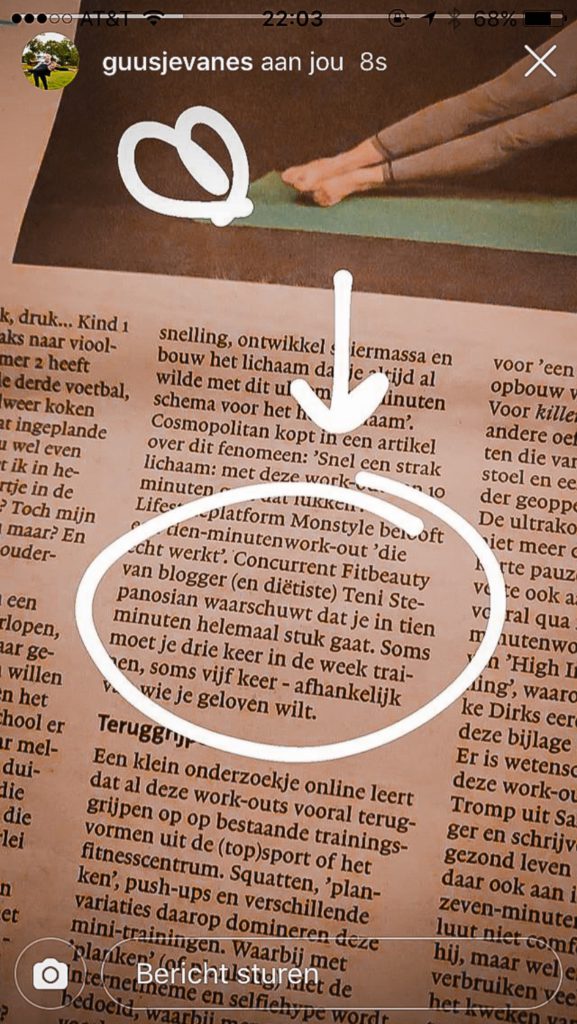 Ook kreeg ik deze foto toegestuurd van één van jullie, sta ik in het Leids Dagblad! Geen idee of dit positief of negatief was haha 😉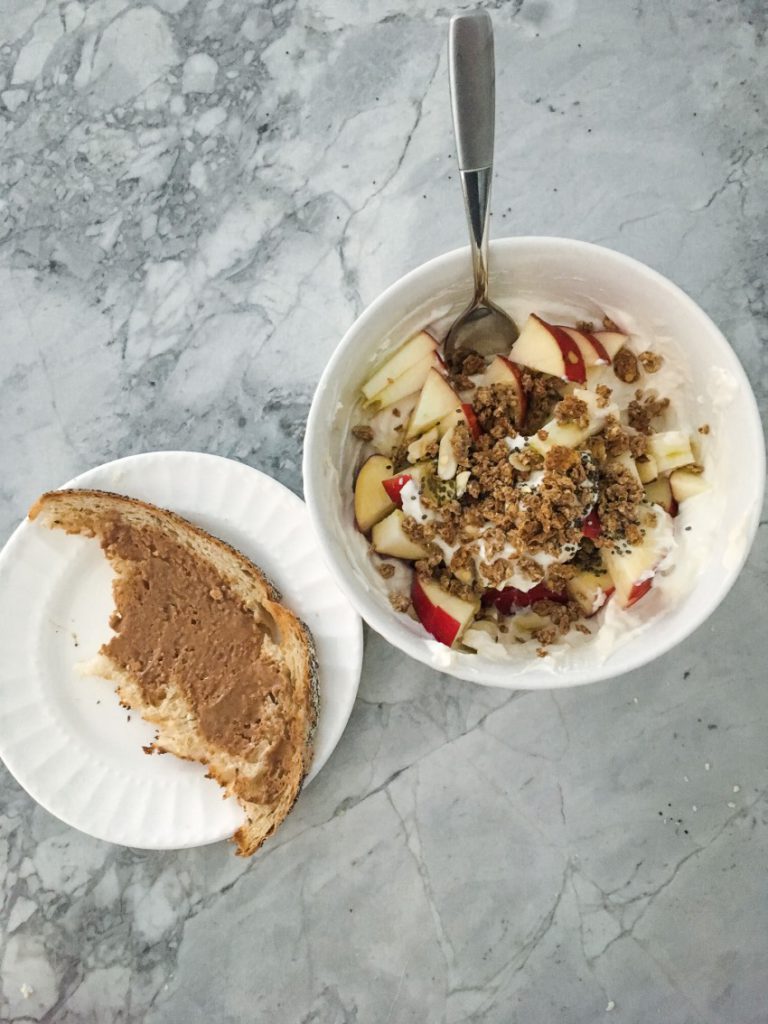 Lunch, ofzo!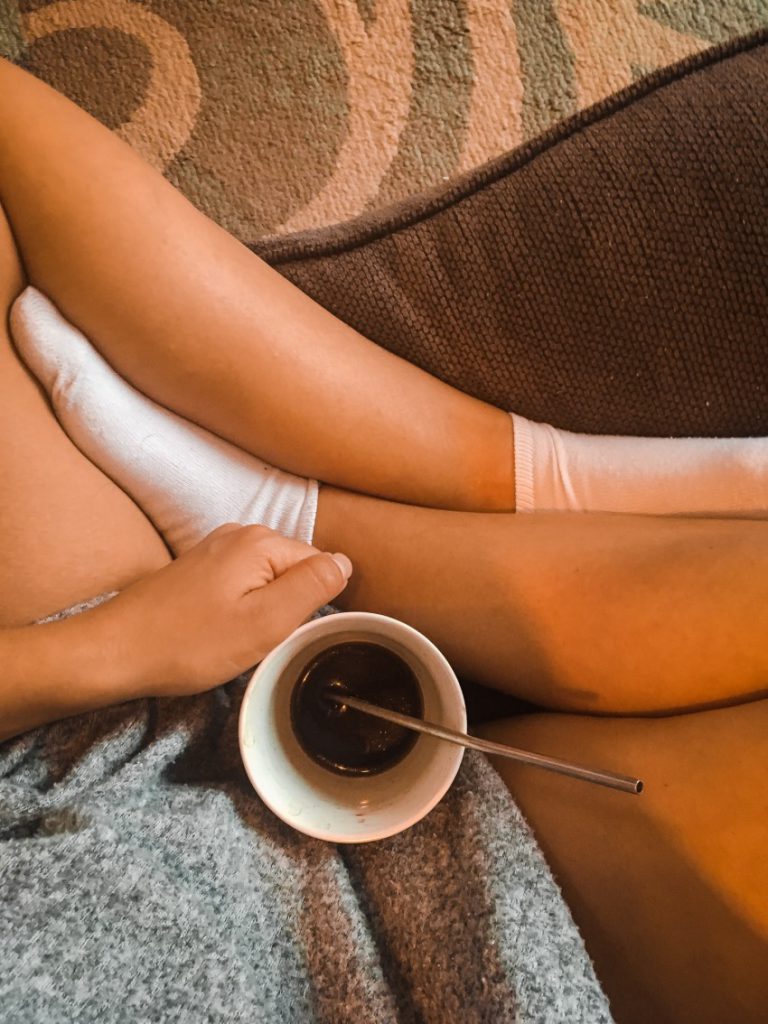 Heerlijk de koffiemomentjes in de ochtend.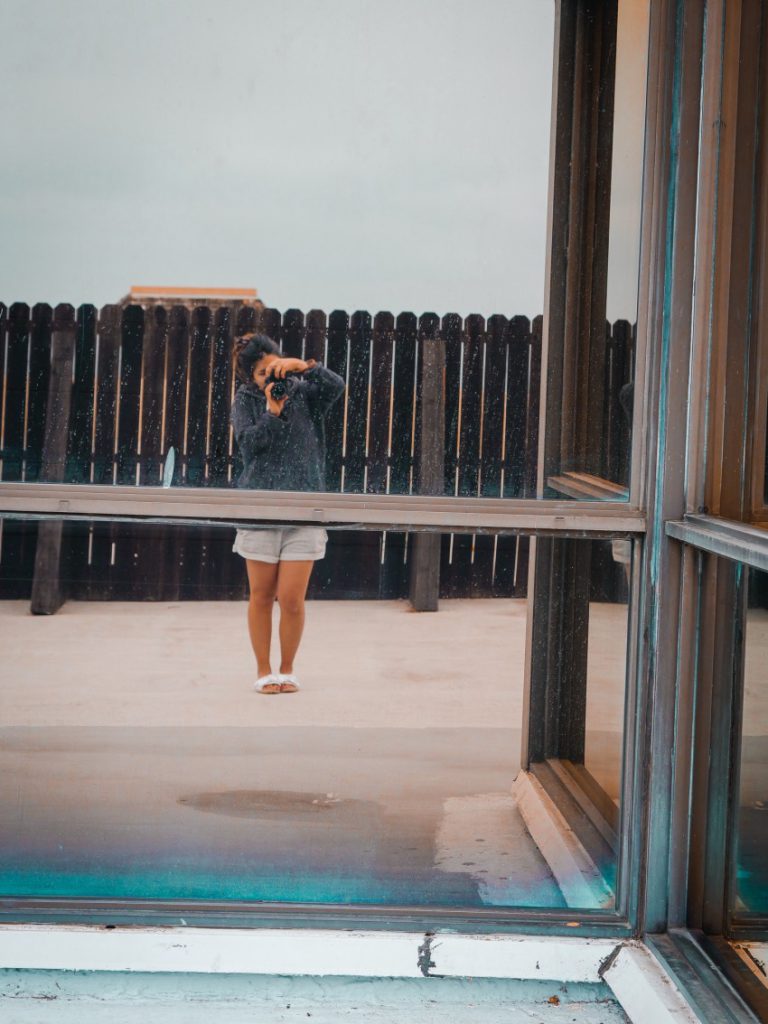 Ik ging naar het dak van het gebouw (waar je trouwens ook goed kunt sporten!) om wat foto's te maken. Ook al was het bewolkt. Hier komen de foto's: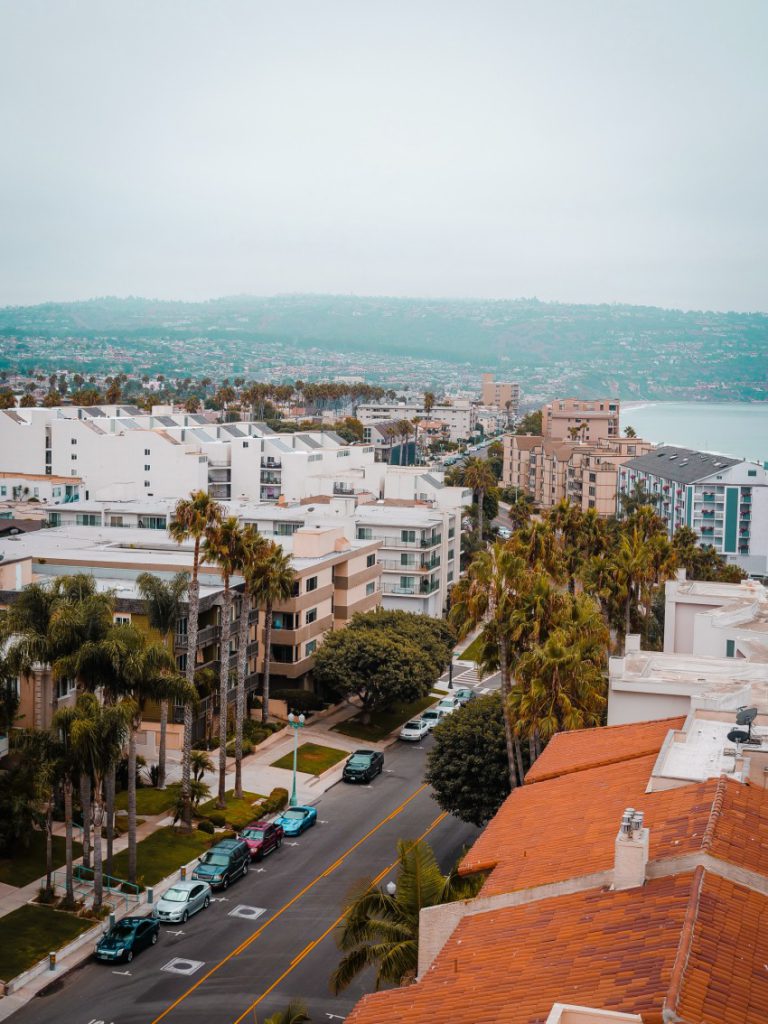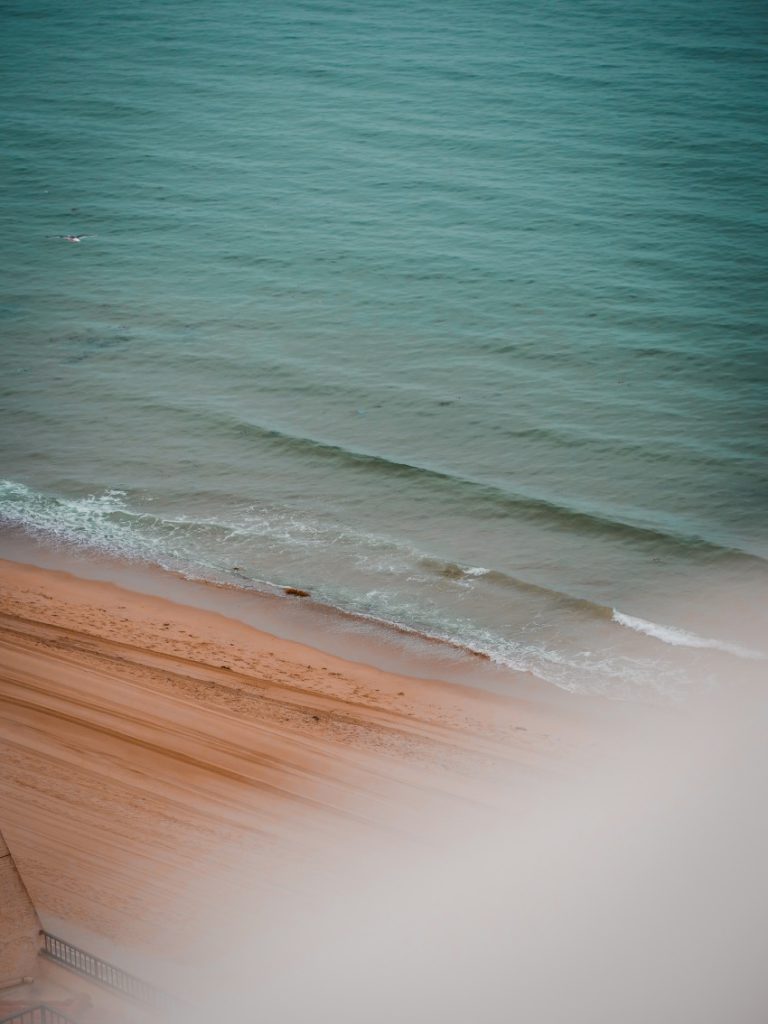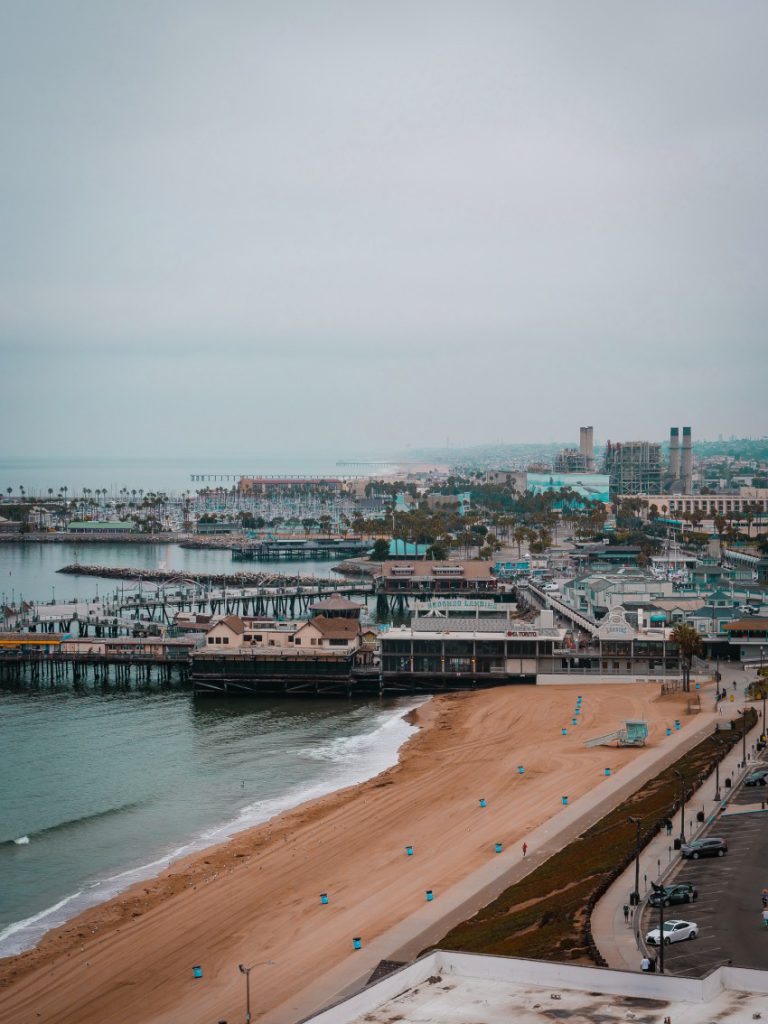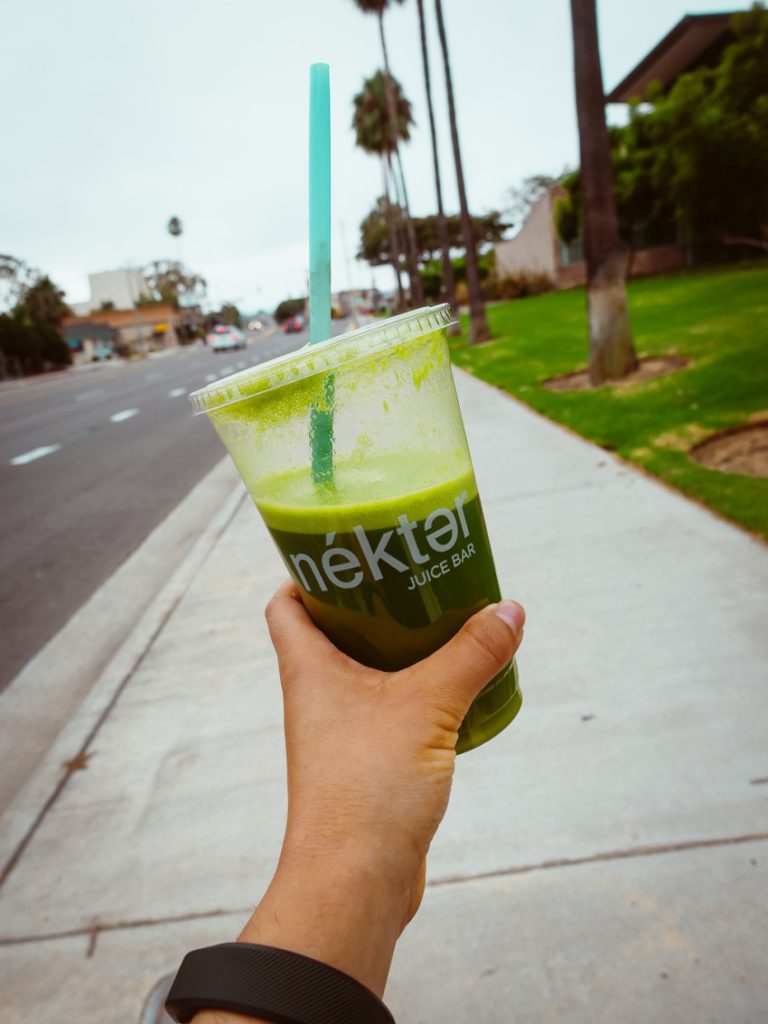 Tijdens mijn morning walk even afgewisseld met een green juice. Hij was te groot, hij was te zoet en hij was 10 dollar. Dat doe ik dus niet meer 😉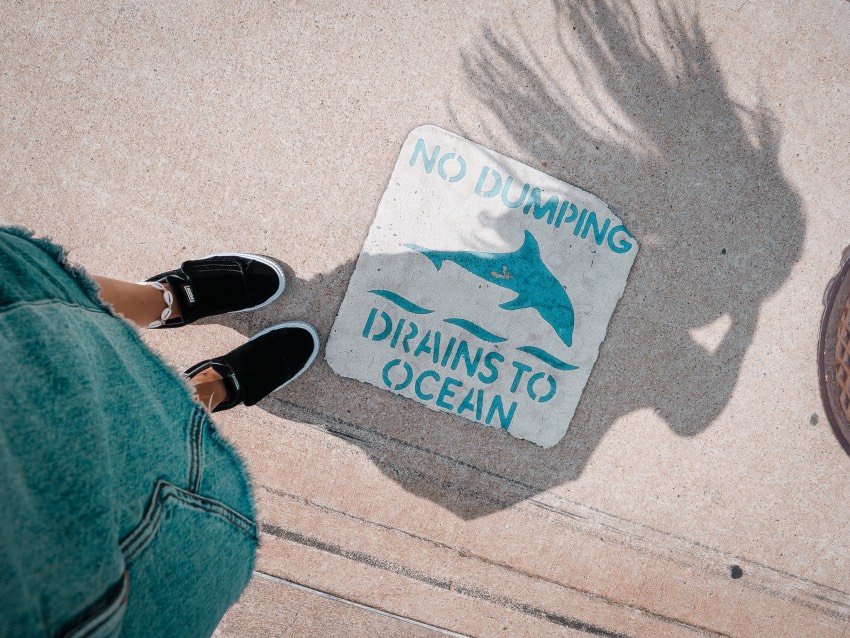 Love this!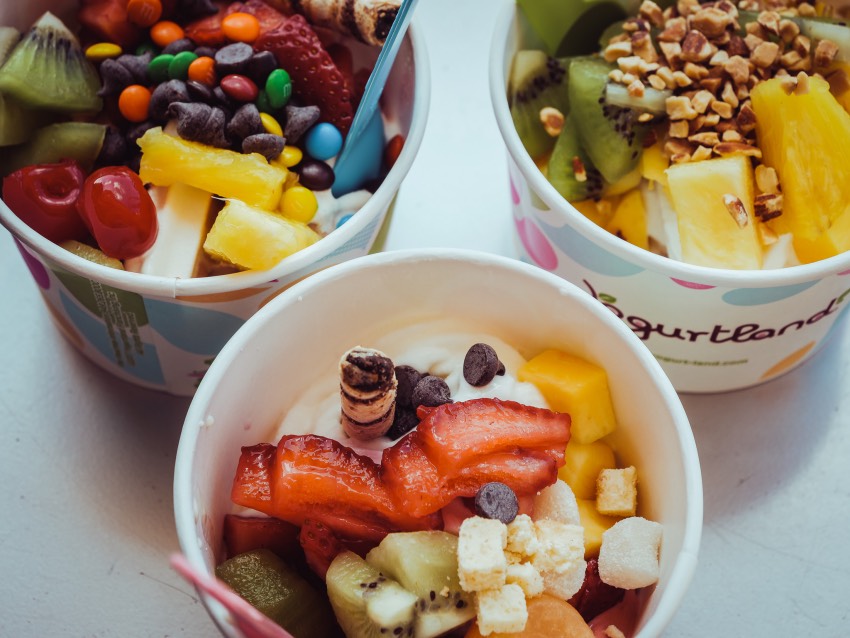 Natuurlijk zijn we ook even froyo gaan halen!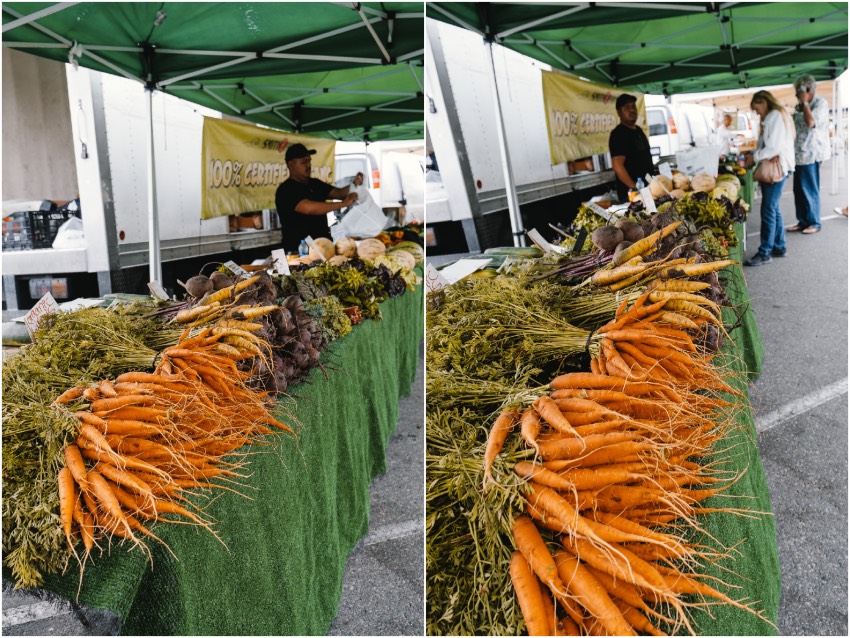 Elke donderdag is hier een markt met biologisch voedsel!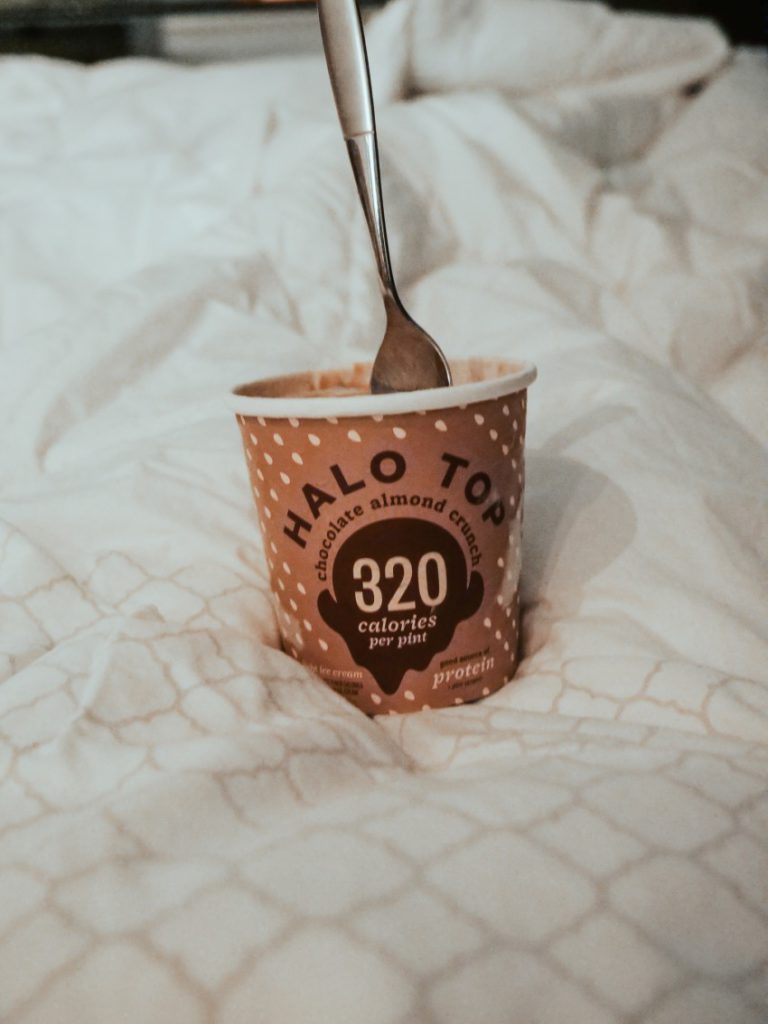 In bed met Halo Top ijs. Wow wow wow.. Wat ik hiervan vind is denk ik al duidelijk? Maar ik licht het graag nog toe in een video!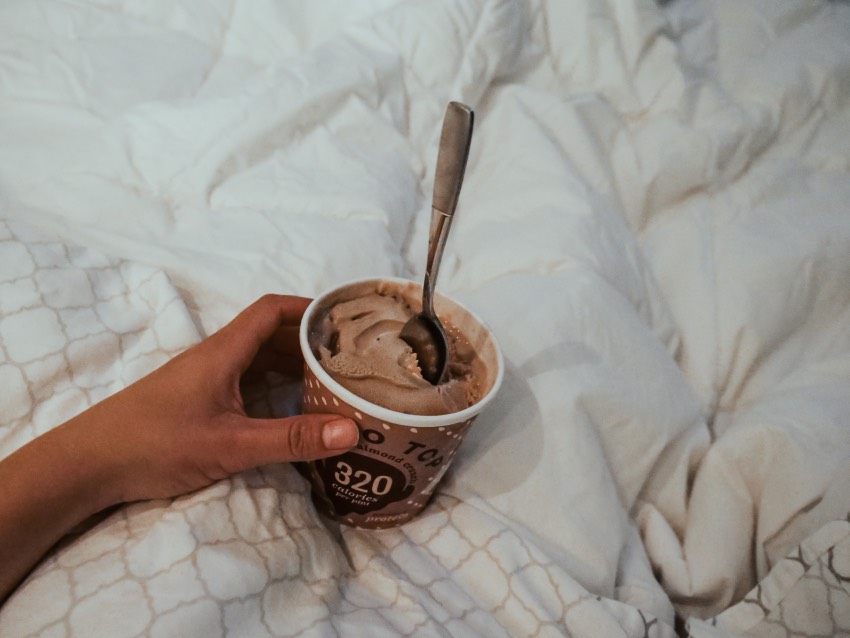 Ik vermaak me dus wel! Ik moet nog iets meer settelen voor de creativiteit eruit komt. Ik ben nog veel om me heen aan het kijken en aan het aftasten. Ik geniet enorm!
Mocht je benieuwd zijn naar bepaalde dingen hier, laat het me weten! Ik zit hier tot begin oktober dus wie weet kan ik er aandacht aan besteden!
Veel liefs vanuit het -eindelijk- zonnige California!
– Teni