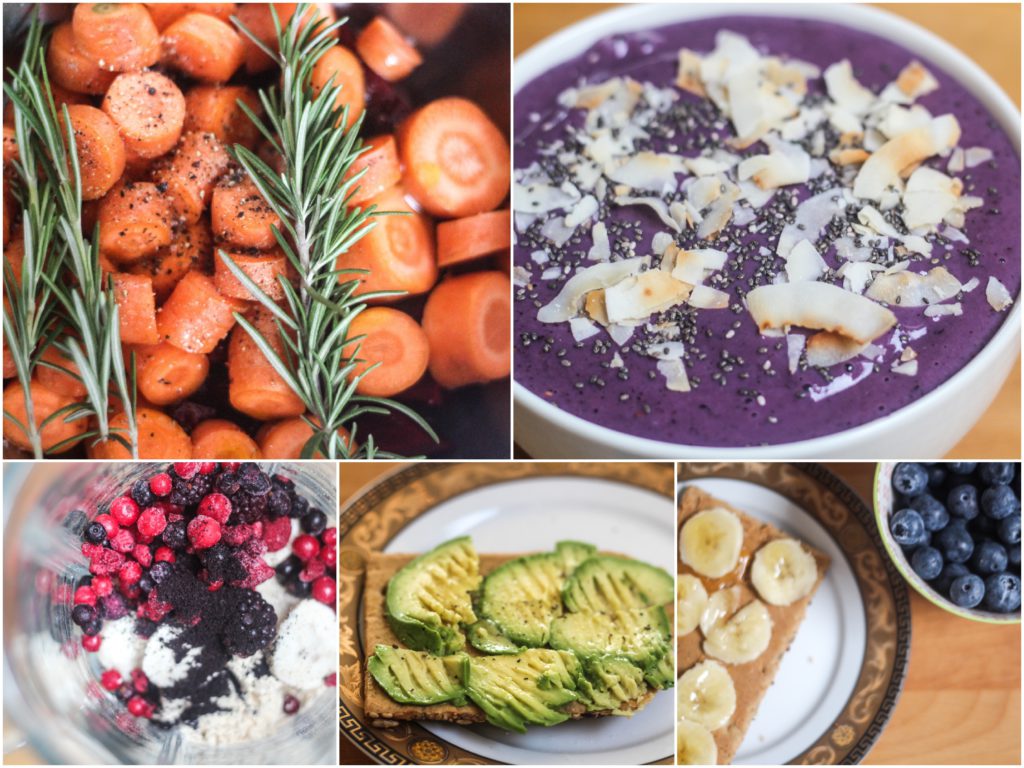 Is het alweer tijd voor een nieuw voedingsdagboek? Jazeker! Wat experimentjes met 'nieuwe' soorten salades en maaltijden maar niets te gek. Verder veel van wat je gewend bent van me; groente, fruit, kleuren en lekkers!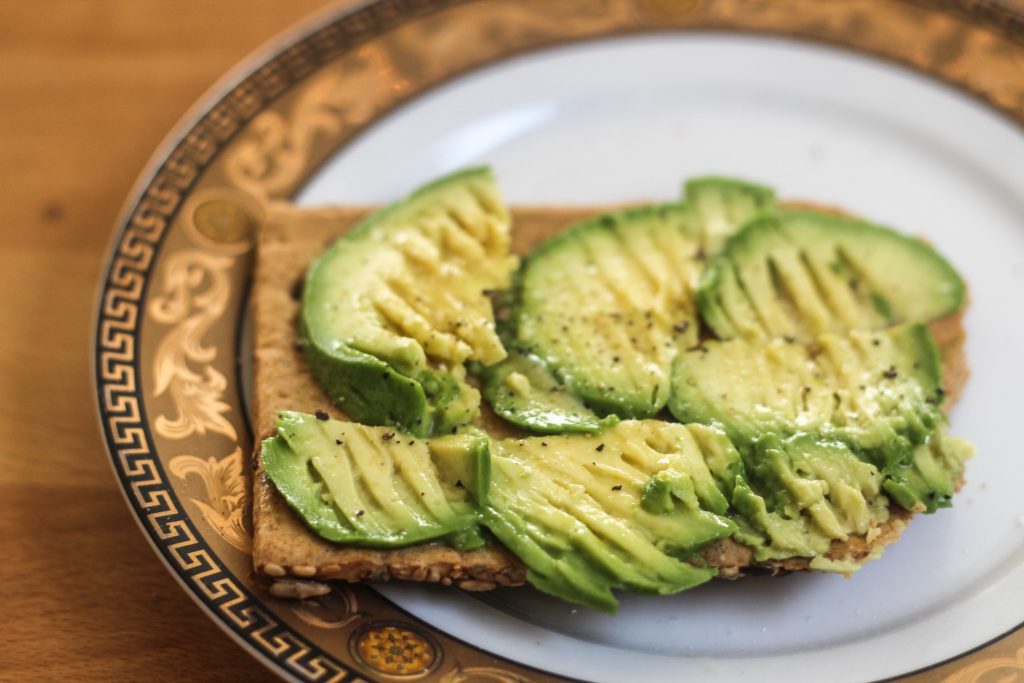 We beginnen met een heerlijke spelt cracker van de Lidl (één van mijn lievelings) met avocado, peper en zout Ik had al een hap genomen uit de cracker voordat ik een foto heb gemaakt – zoveel zin had ik erin!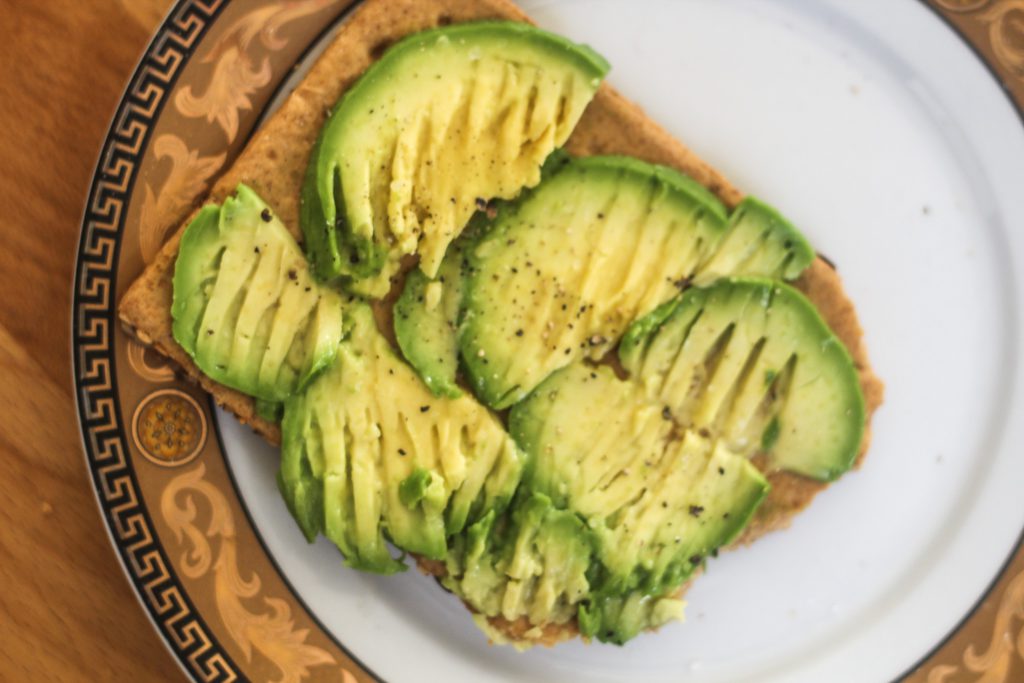 Zo simpel maar zo lekker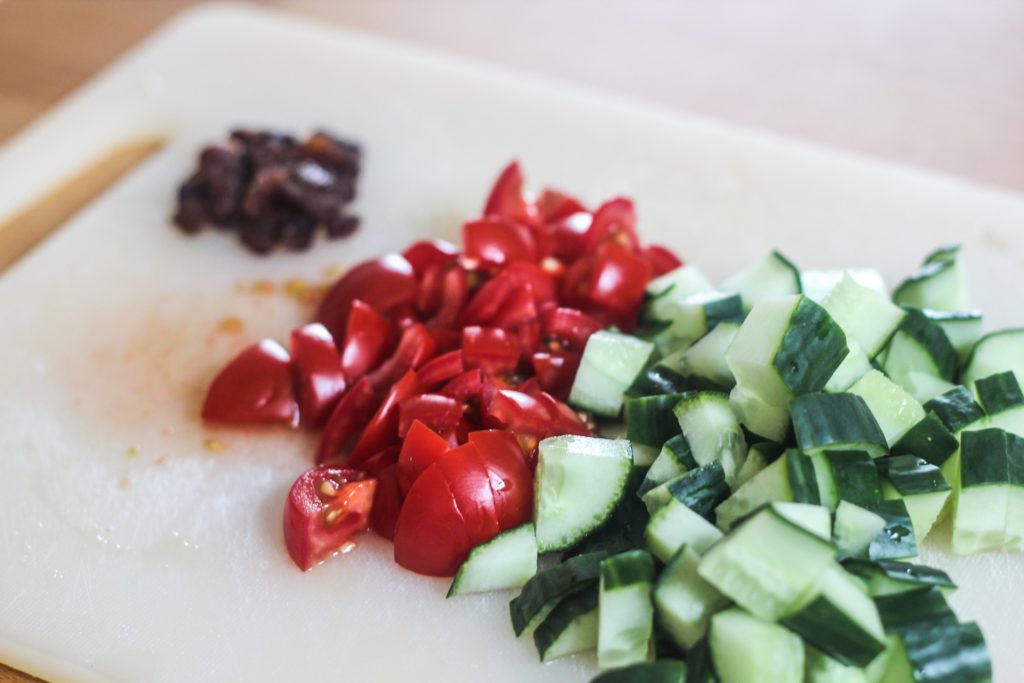 Rozijnen, tomaat en komkommer.. Je ziet zo hoe ik dit eet.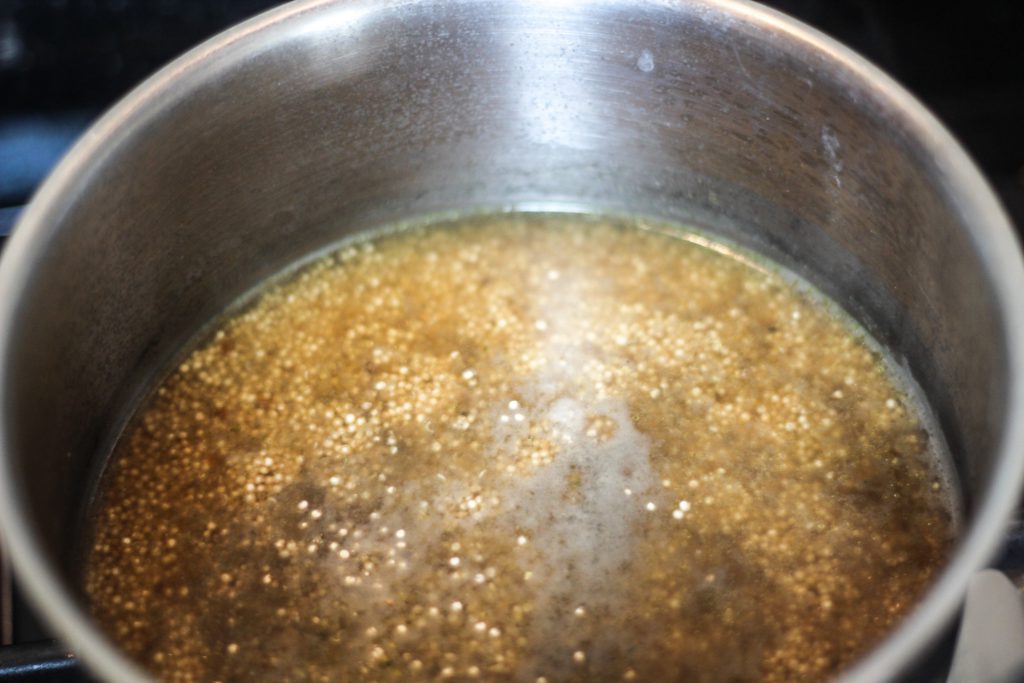 Quinoa koken met een blokje bouillon.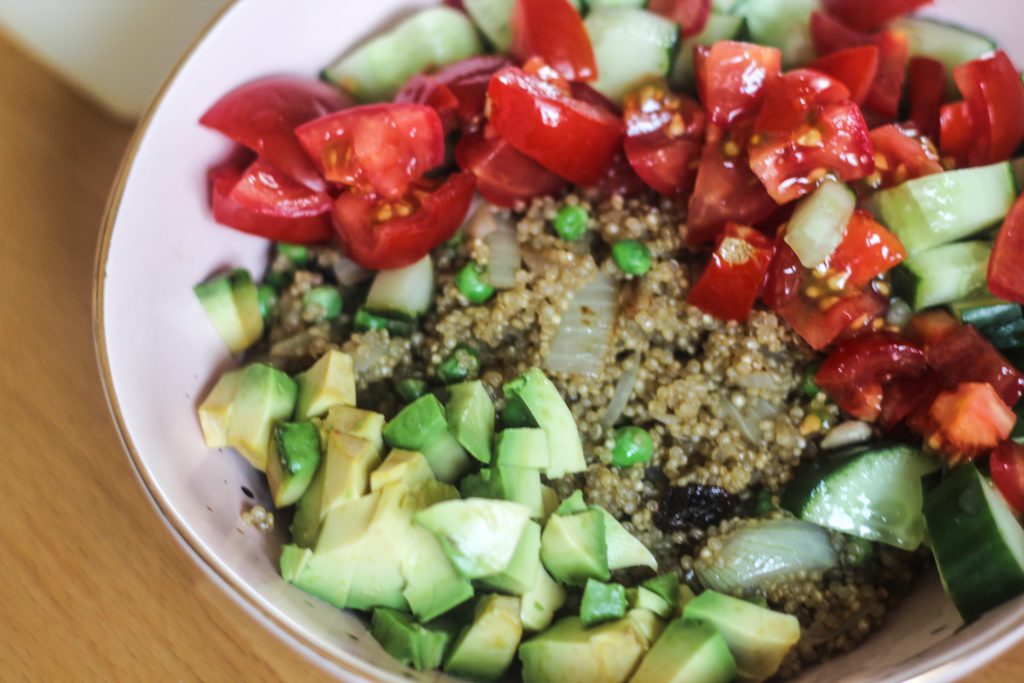 Ik bak een uitje in een pan, doe daar de quinoa bij – met doperwten uit de diepvries en rozijnen. Daarna eet ik het uit een schaaltje met wat avocado, komkommer en tomaat voor wat extra frisheid ernaast.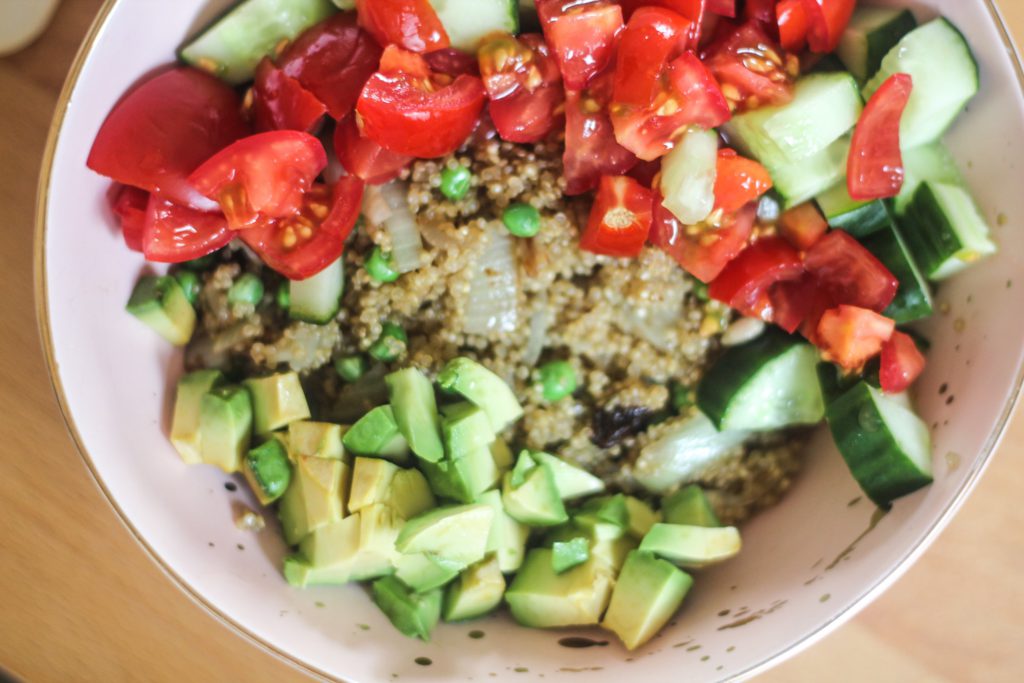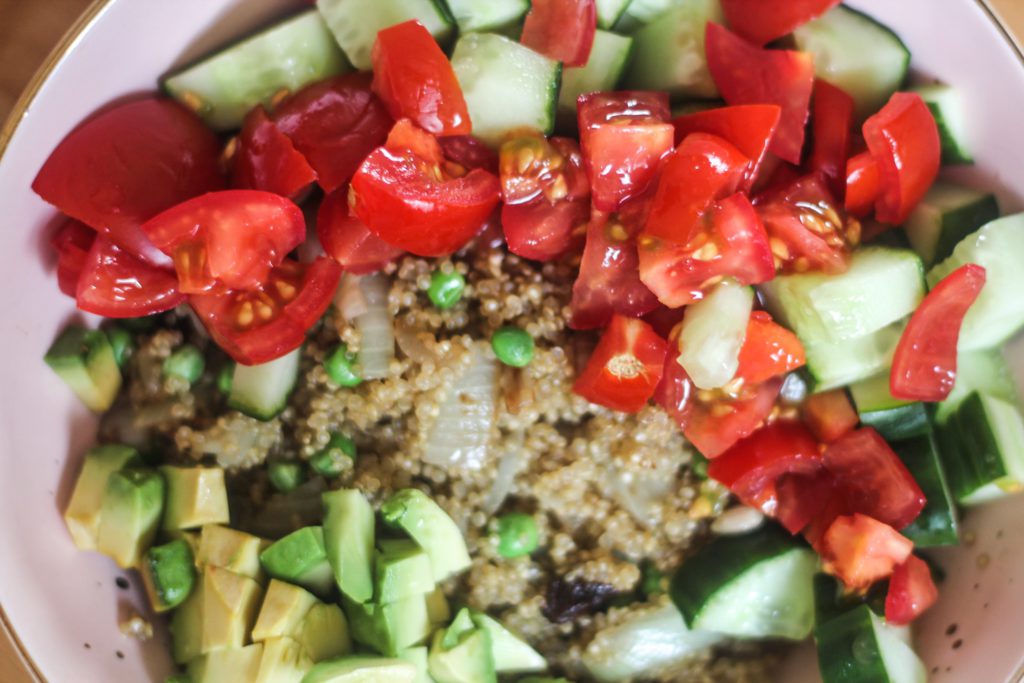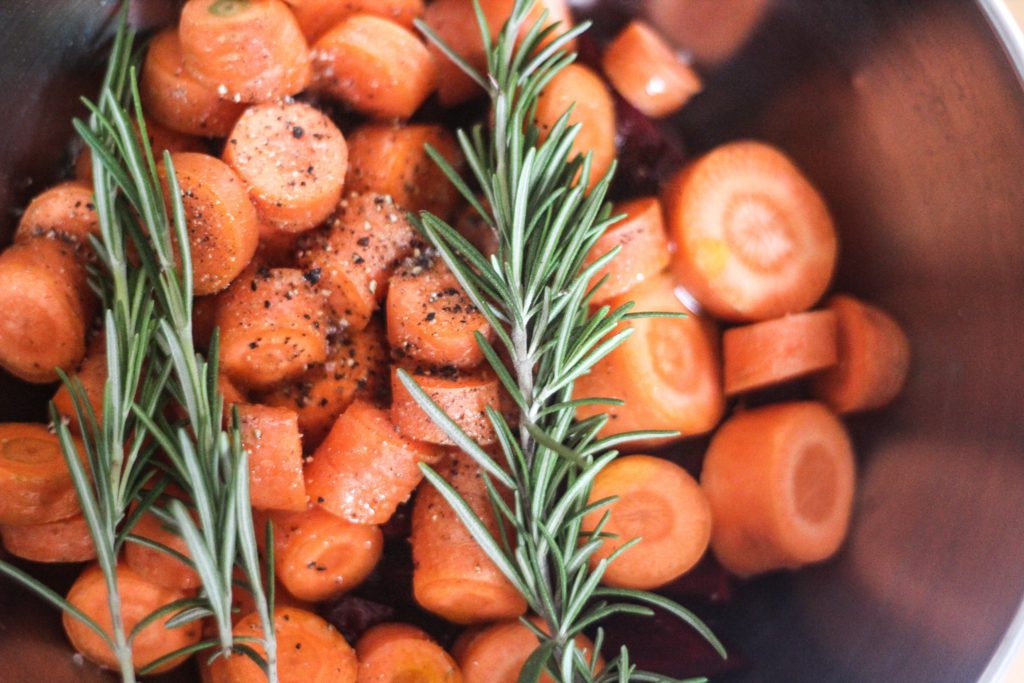 Dit was een experiment – wortel met rozemarijn, peper, zout en wat olie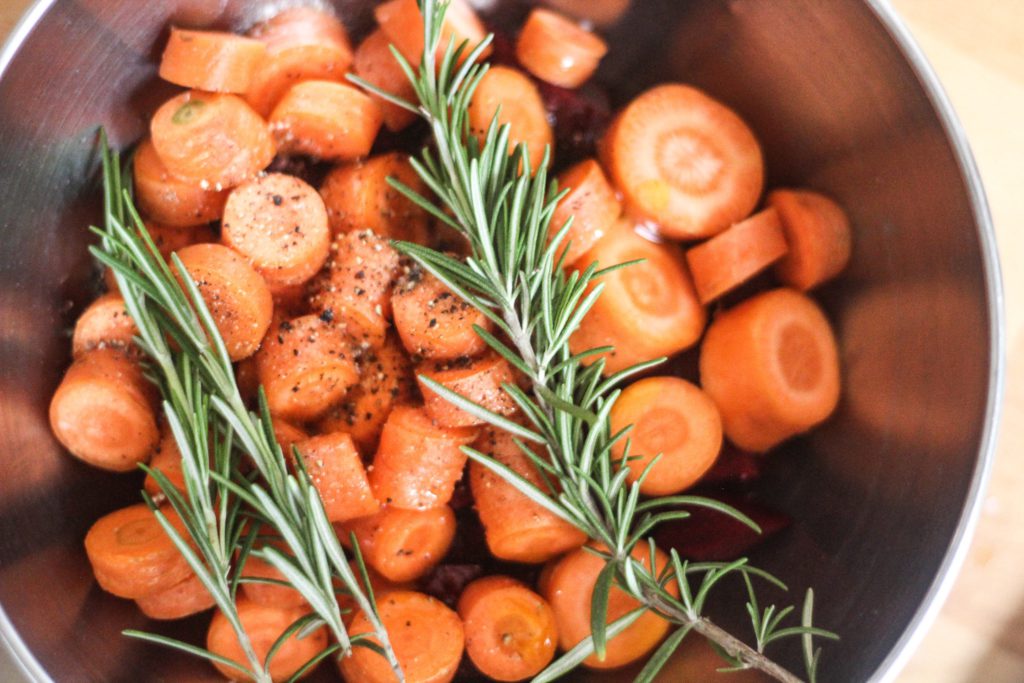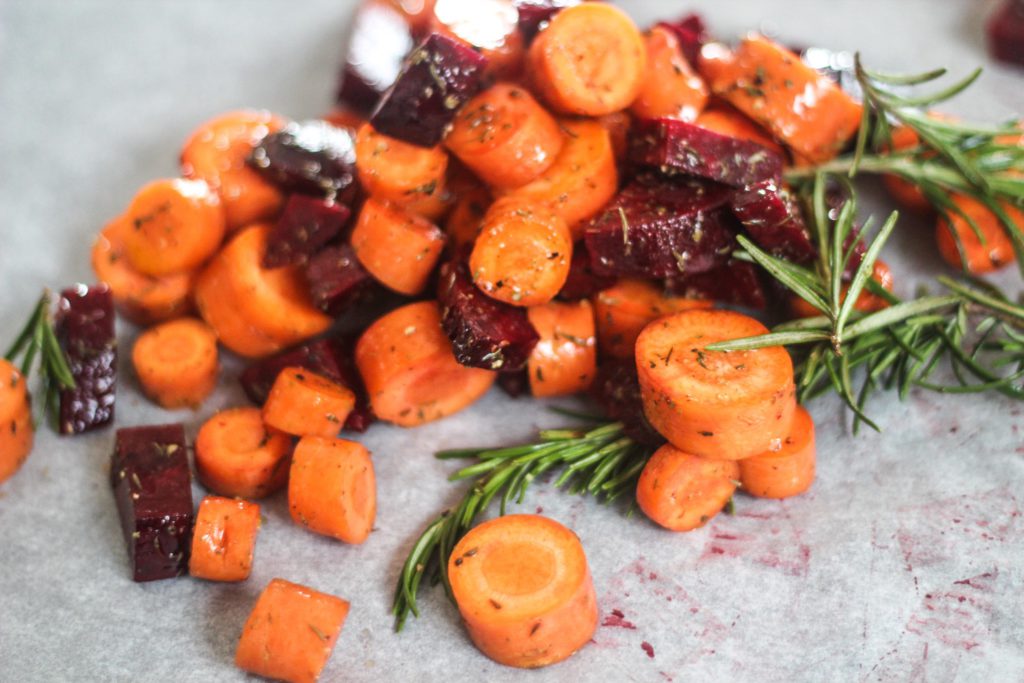 Dit met rode bietjes de oven in! De rode biet is trouwens rauw, dus nog keihard.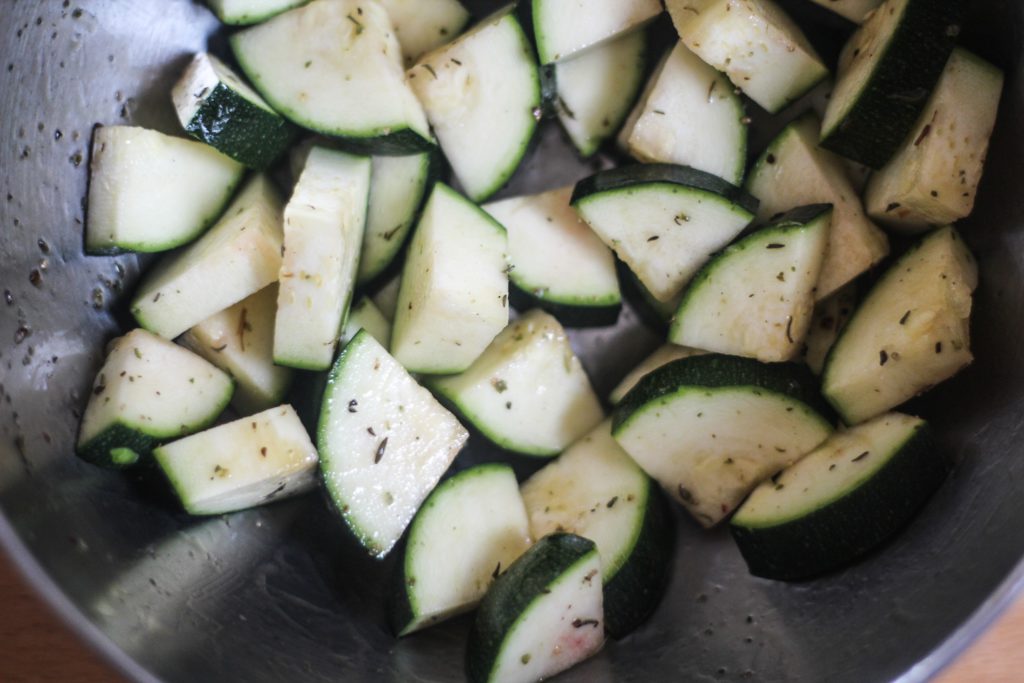 Courgette met olijfolie, peper, zout en wat Provençaalse kruiden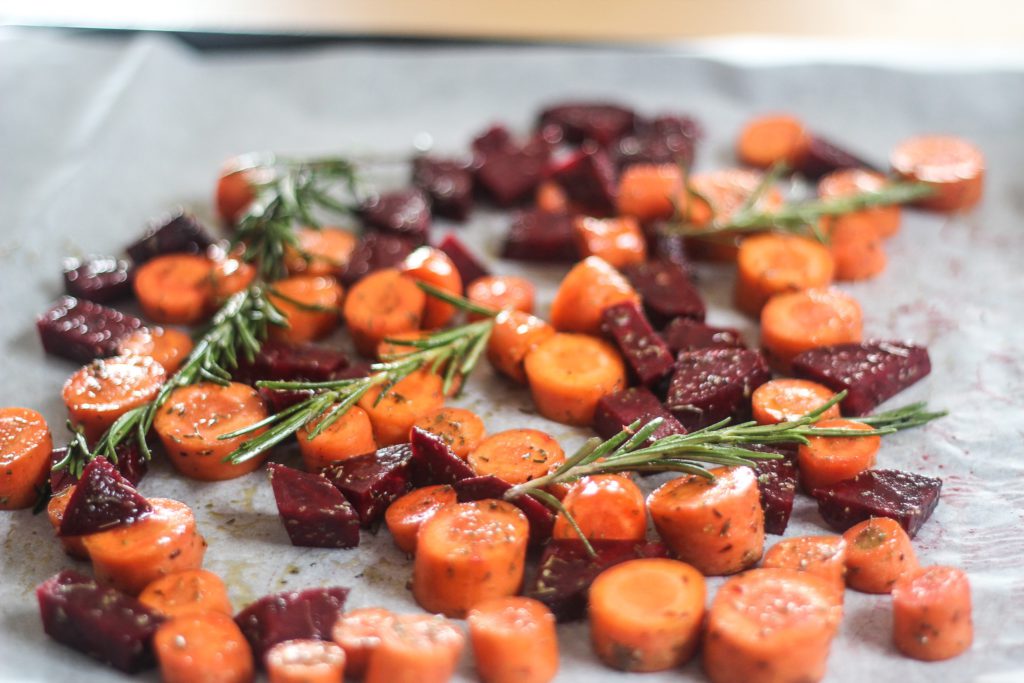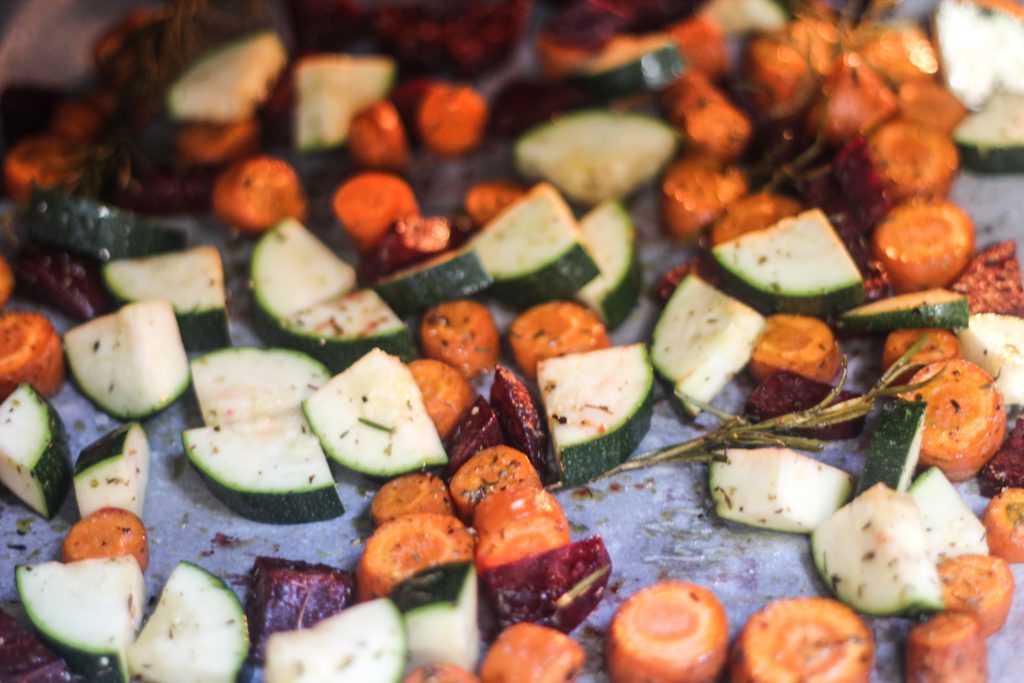 De courgette heb ik er halverwege bij gedaan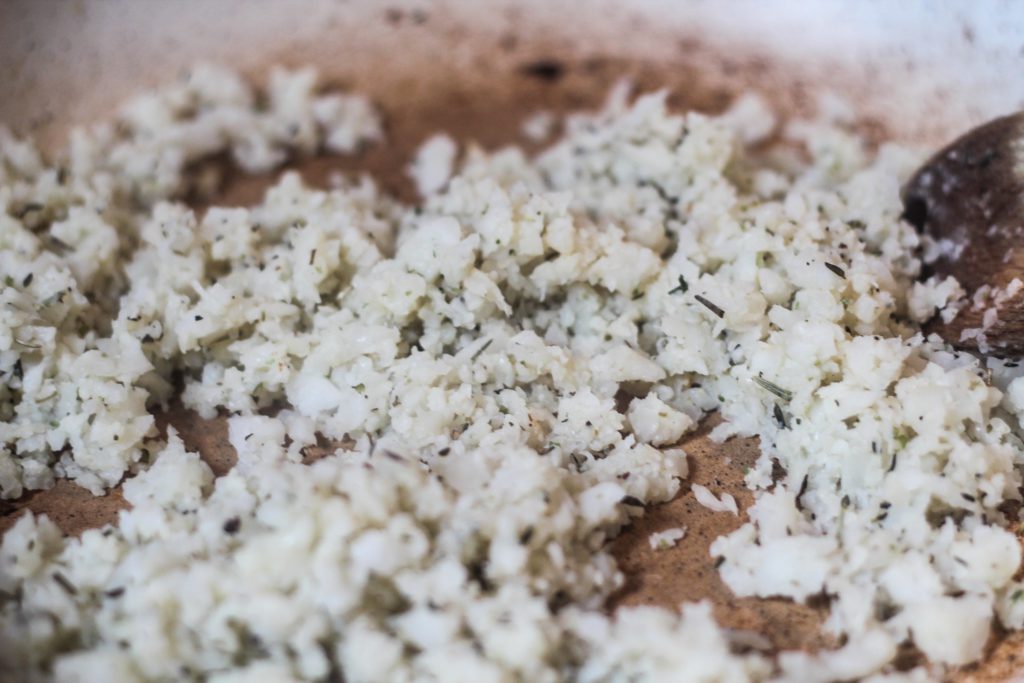 Bloemkoolrijst met dezelfde kruiden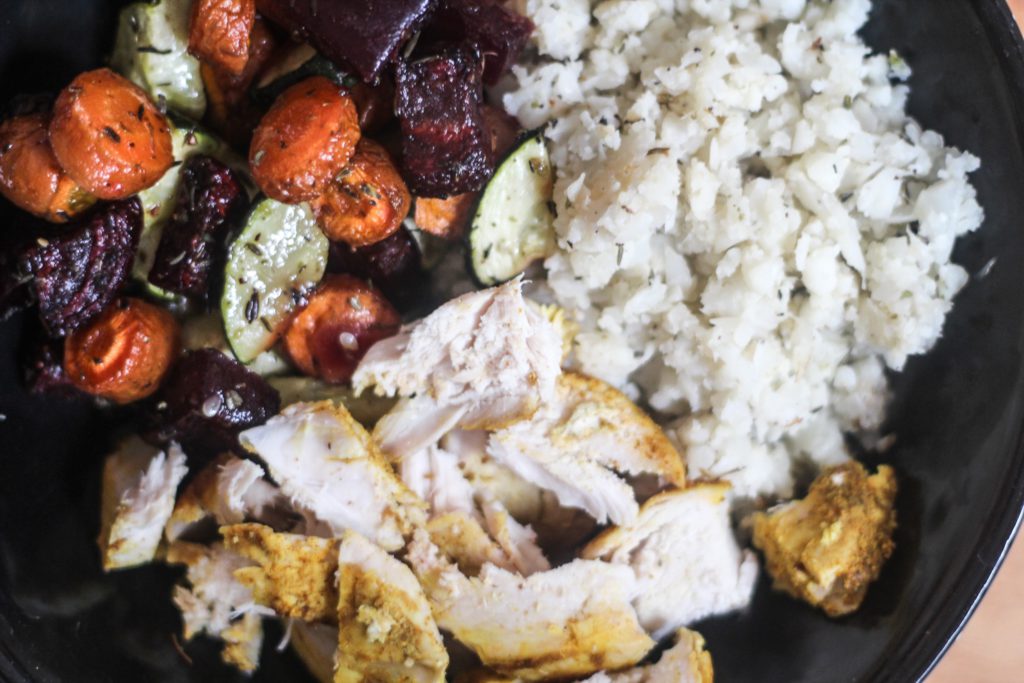 Dit met wat kip uit de oven wat ik eerder bereid had en een dressing van mosterd, appelazijn en honing erbovenop. Klinkt gek maar ik vond het bijzonder lekker!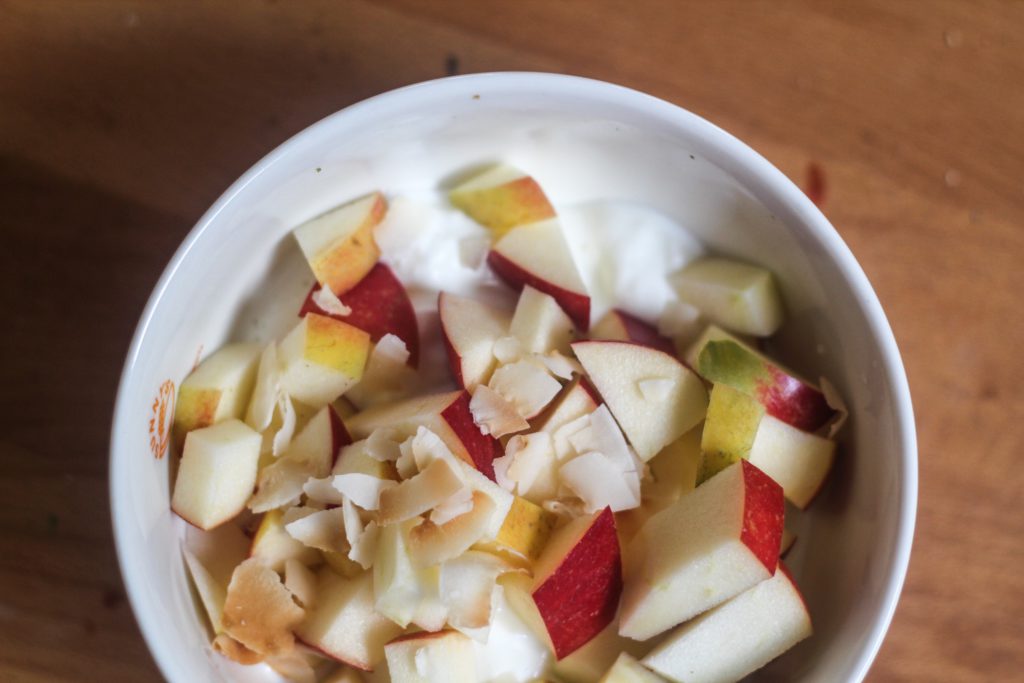 Yoghurt, appel en kokos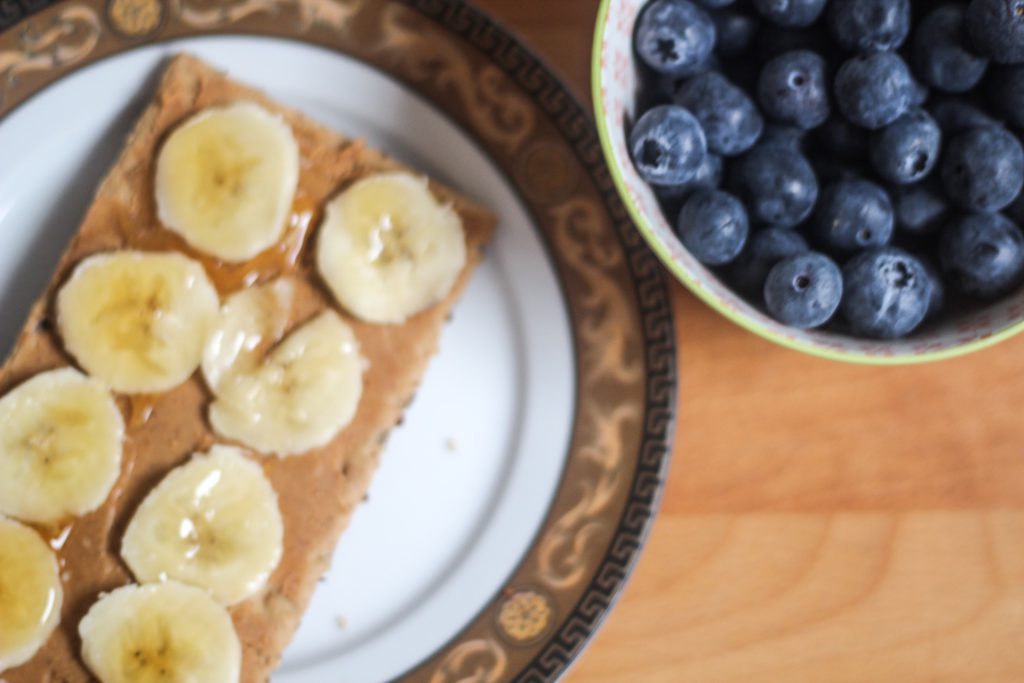 Ik zit even helemaal in de fase van de spelt crackers van de Lidl, zo lekker! Met pindakaas, banaan en honing + een schaaltje blauwe bessen ernaast.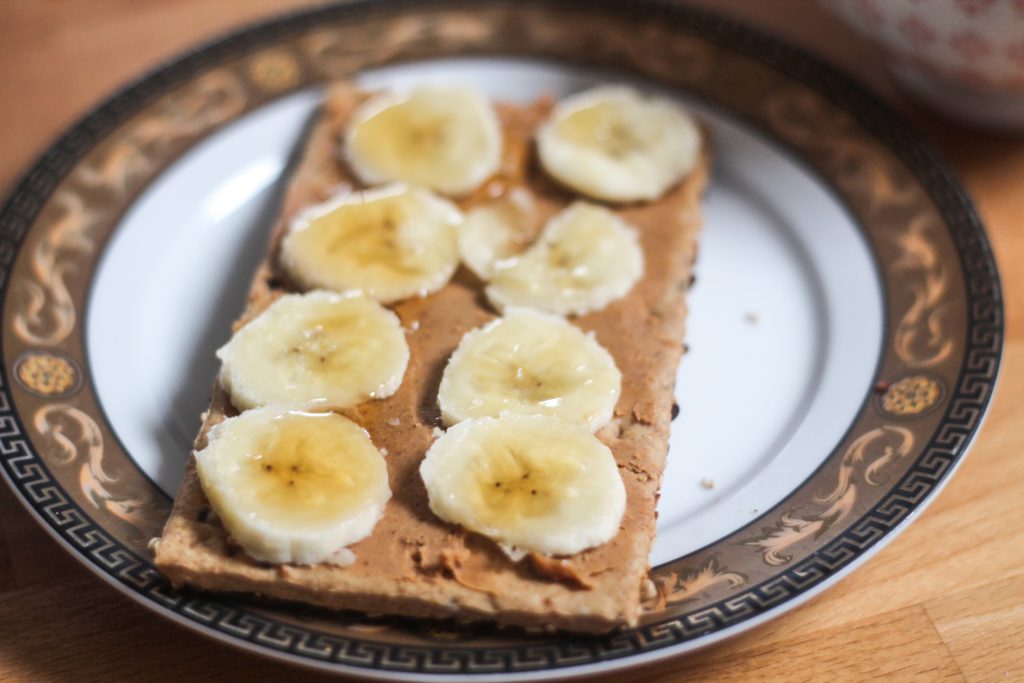 Hmmmm!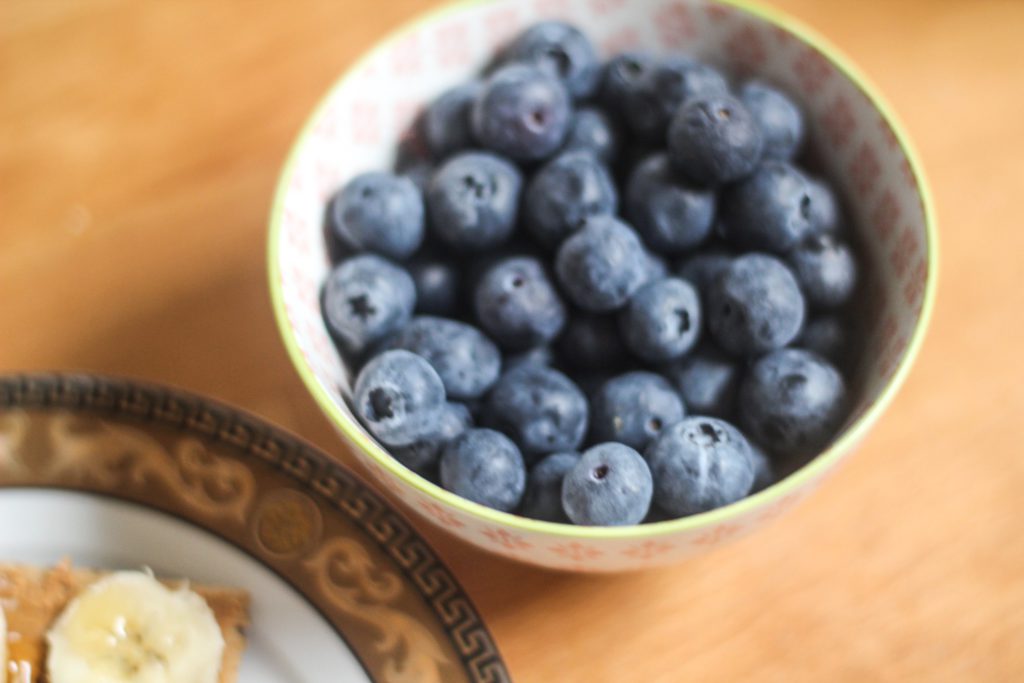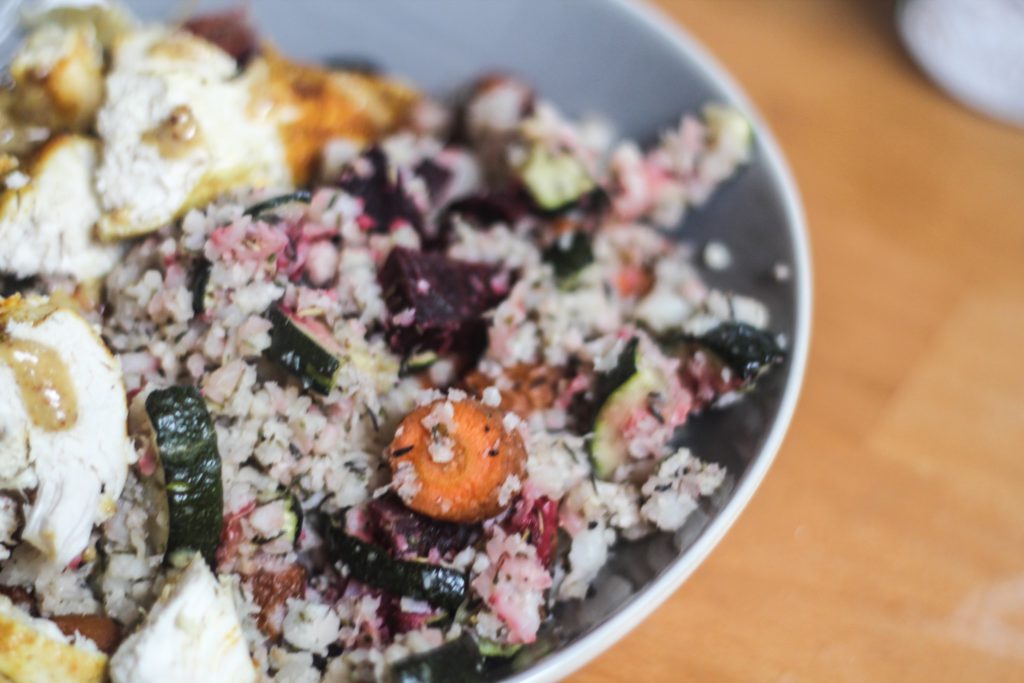 Restjes van de dag ervoor, zien er een stuk minder lekker uit – maar het was heerlijk!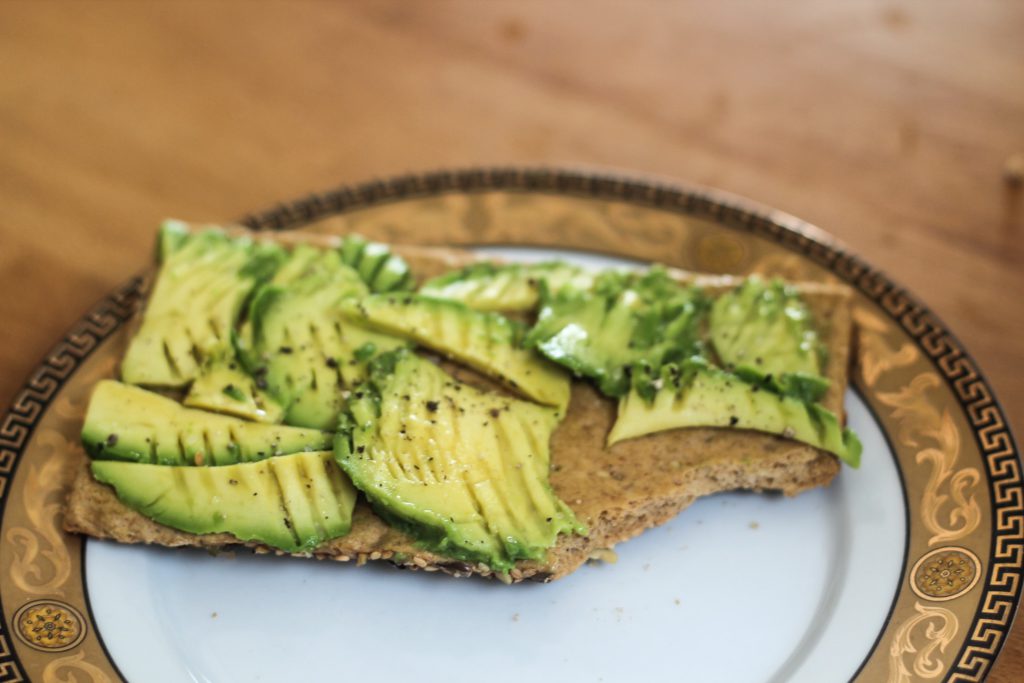 Wéér heb ik al een hap genomen voordat ik een foto maak haha. Te lekker!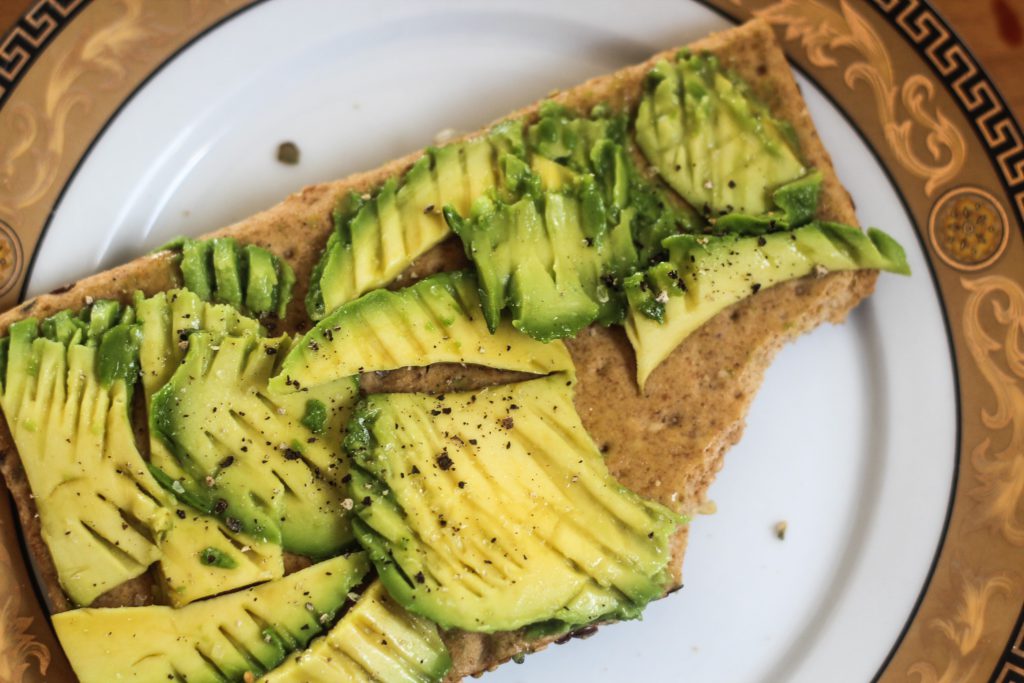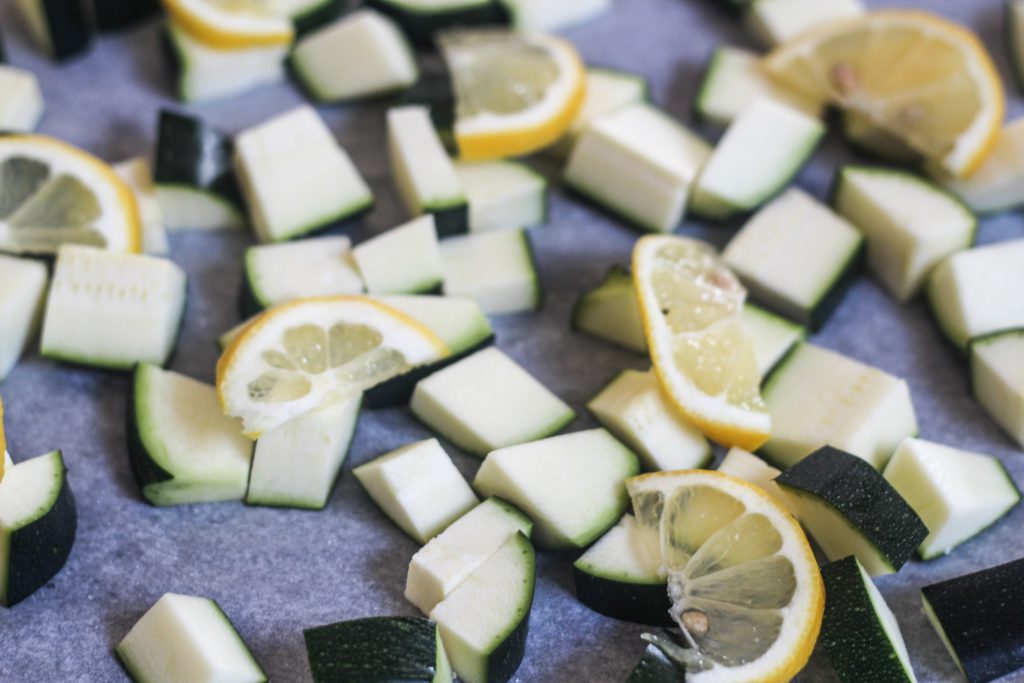 Courgette met wat citroen, peper en zout (na de foto) de oven in.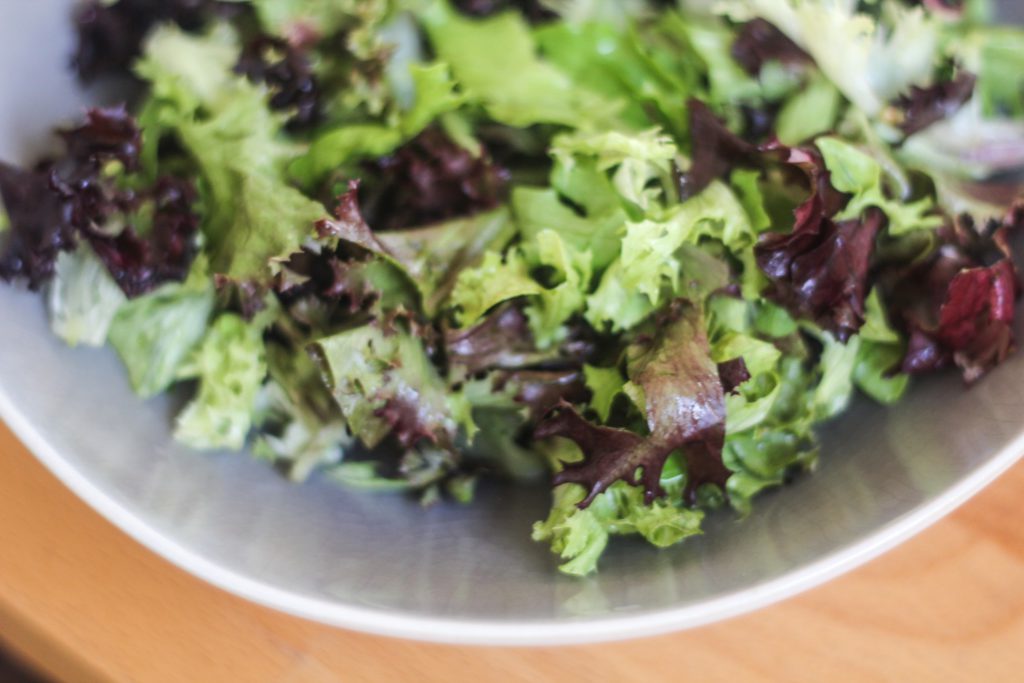 Rucola met wat citroensap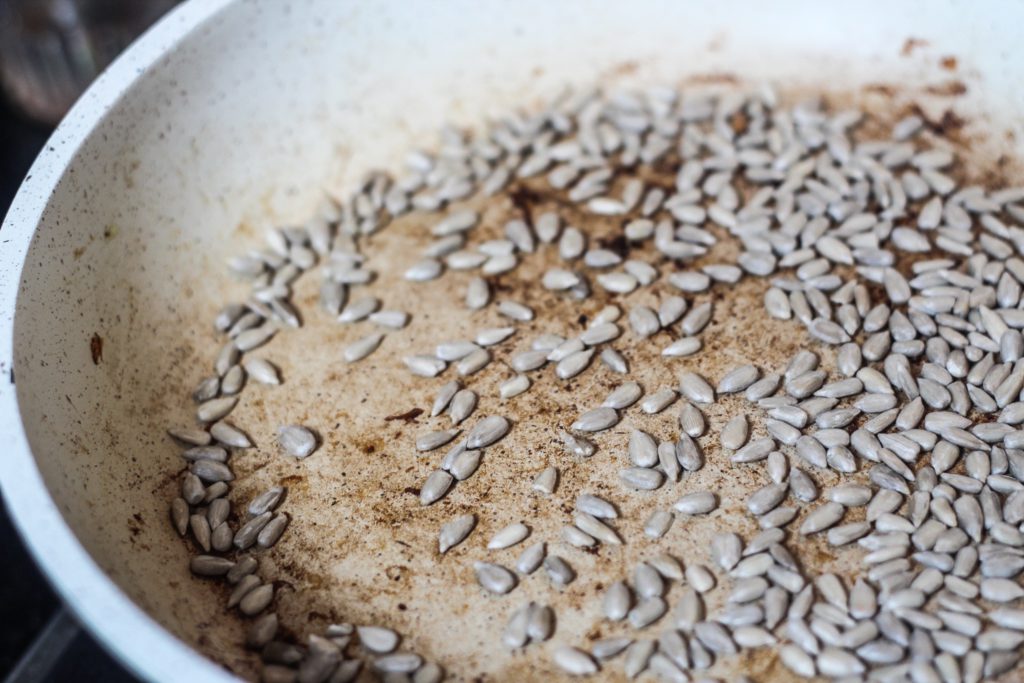 Zonnebloempitten even 'roosteren'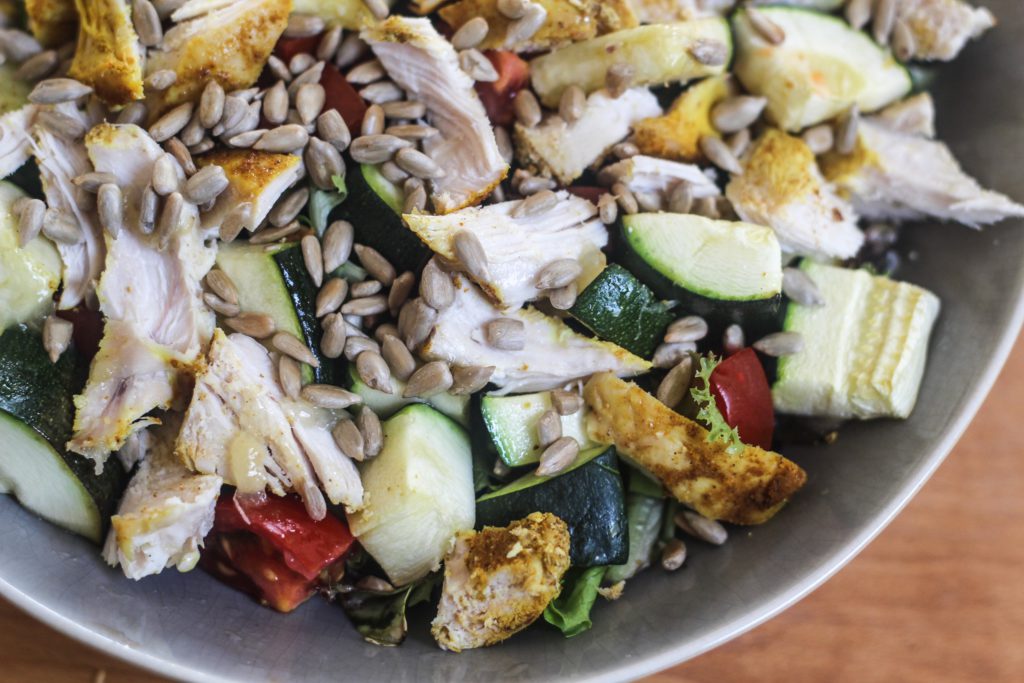 Dit allemaal bij elkaar met wat kip uit de oven en tomaat – en de salade is klaar!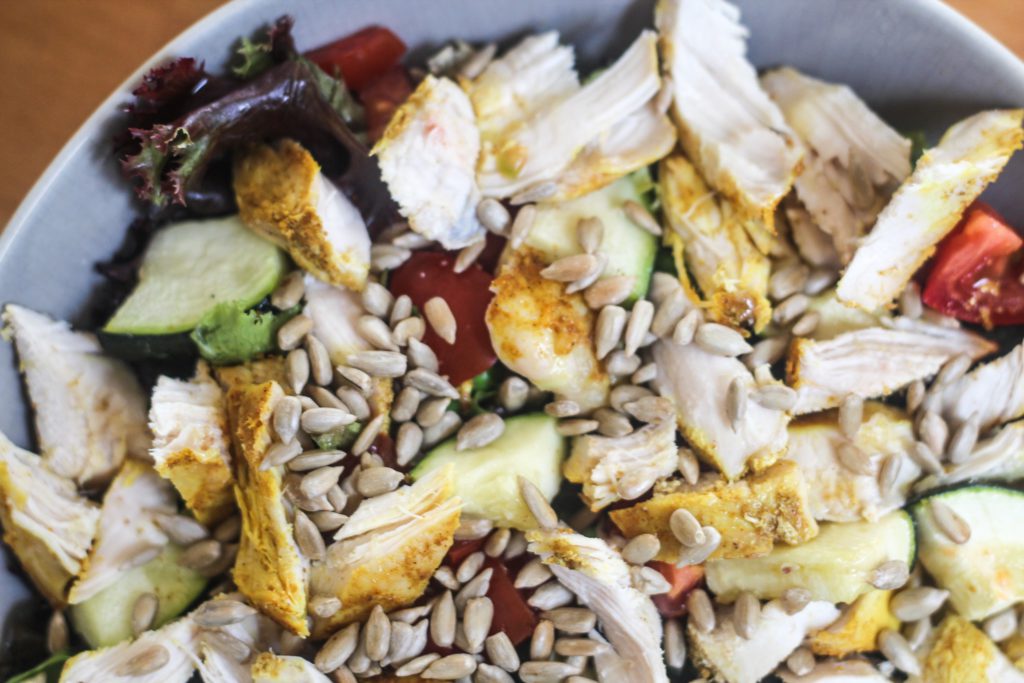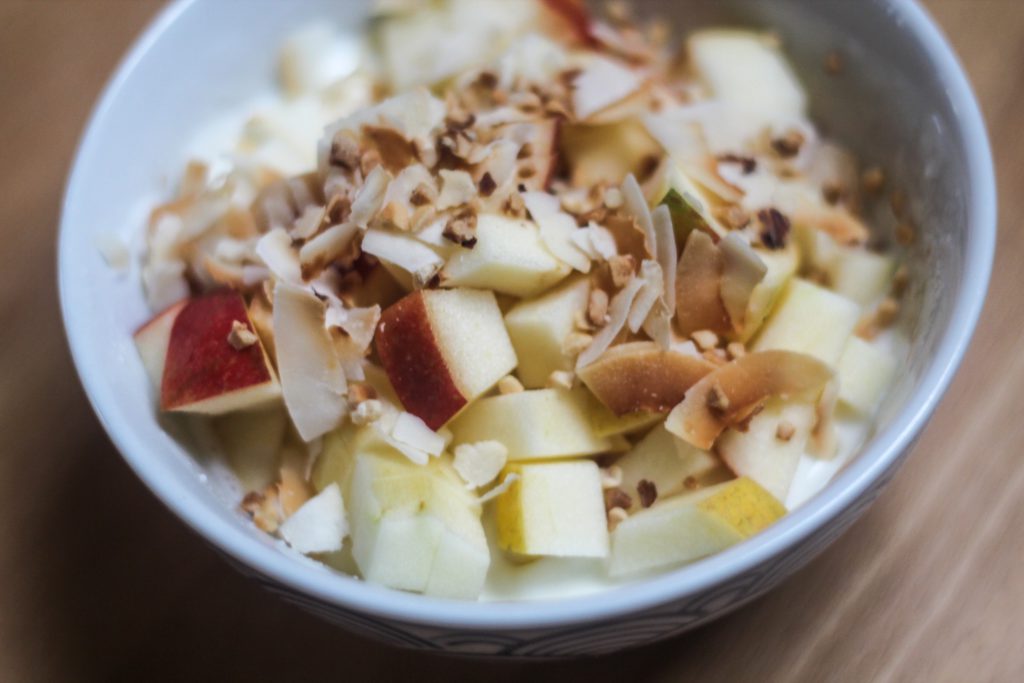 Yoghurt, appel, kokos en gehakte hazelnoten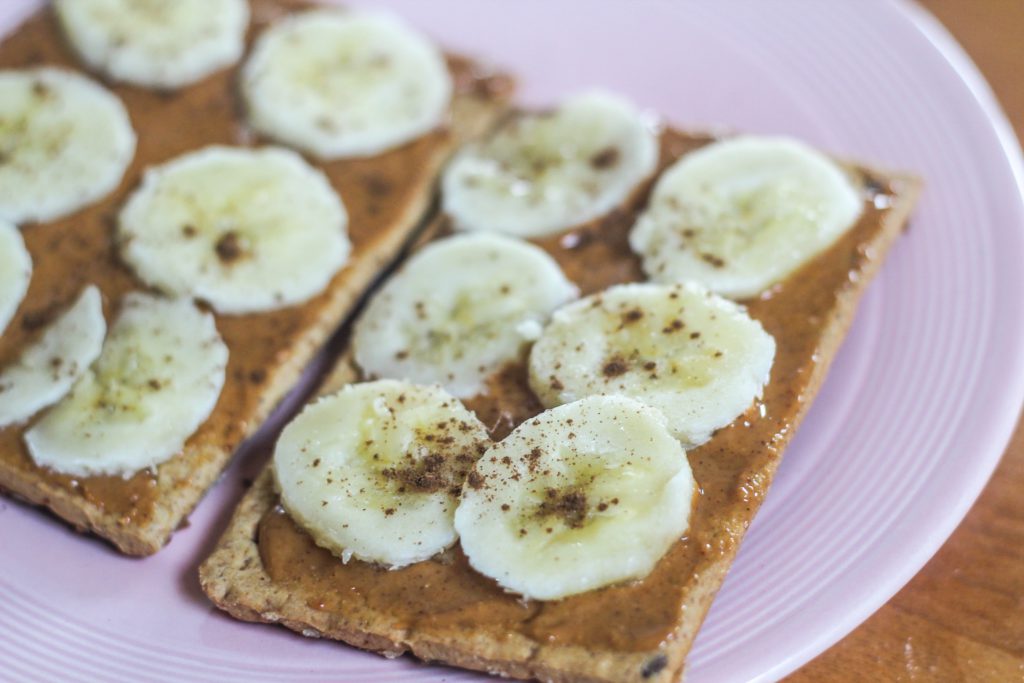 Daar zijn de heerlijke crackers weer! Pindakaas, banaan, honing en kaneel – alles erop en eraan.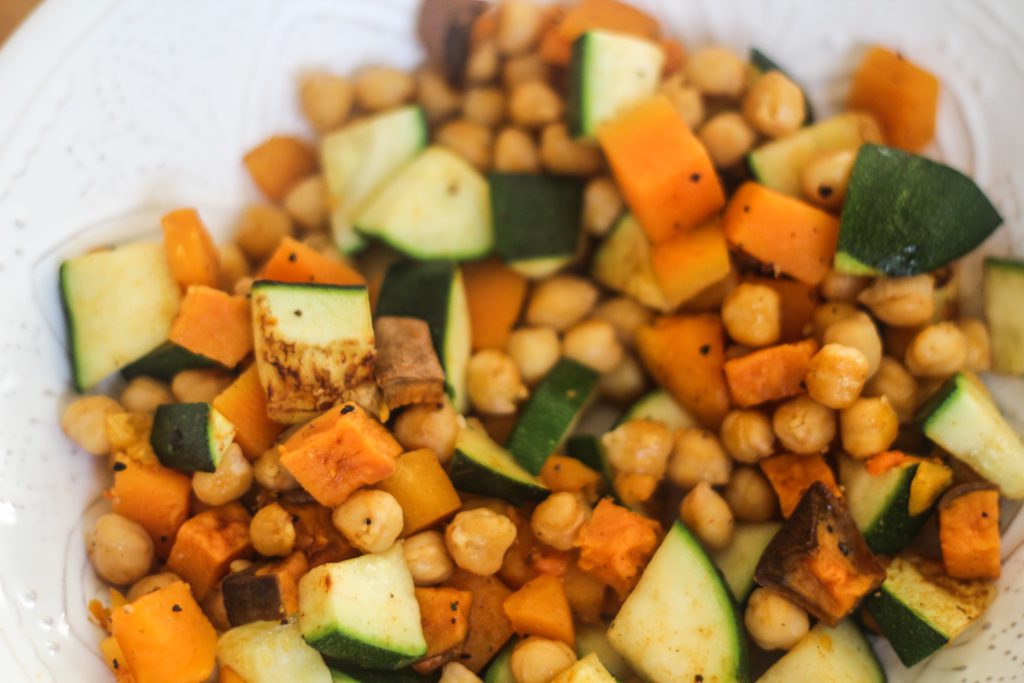 Zoete aardappel en courgette uit de oven met kikkererwten
Lekker!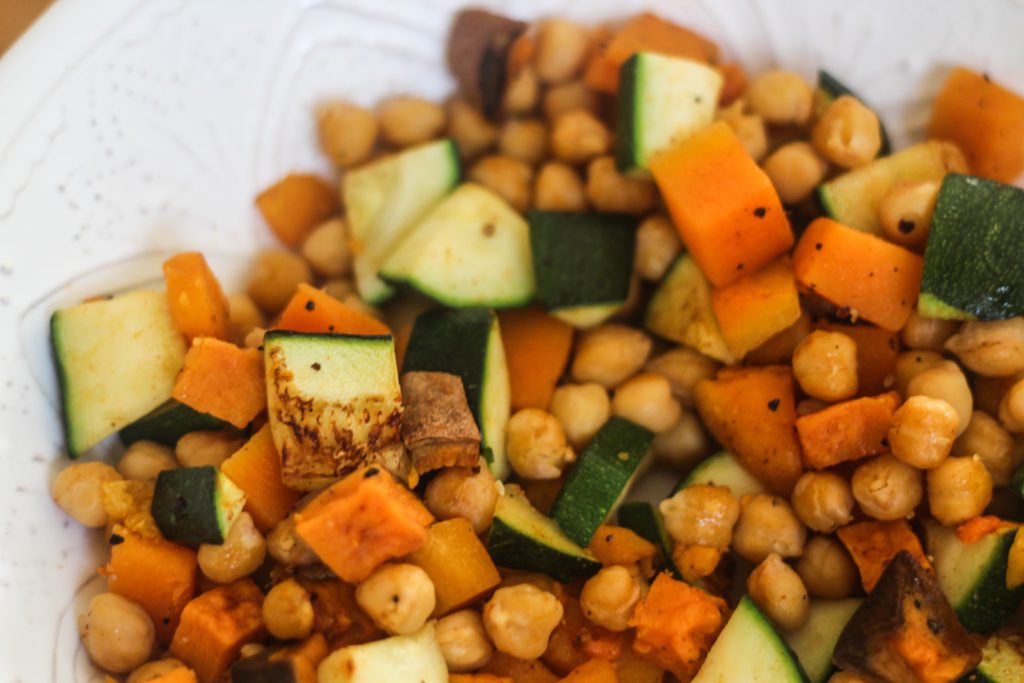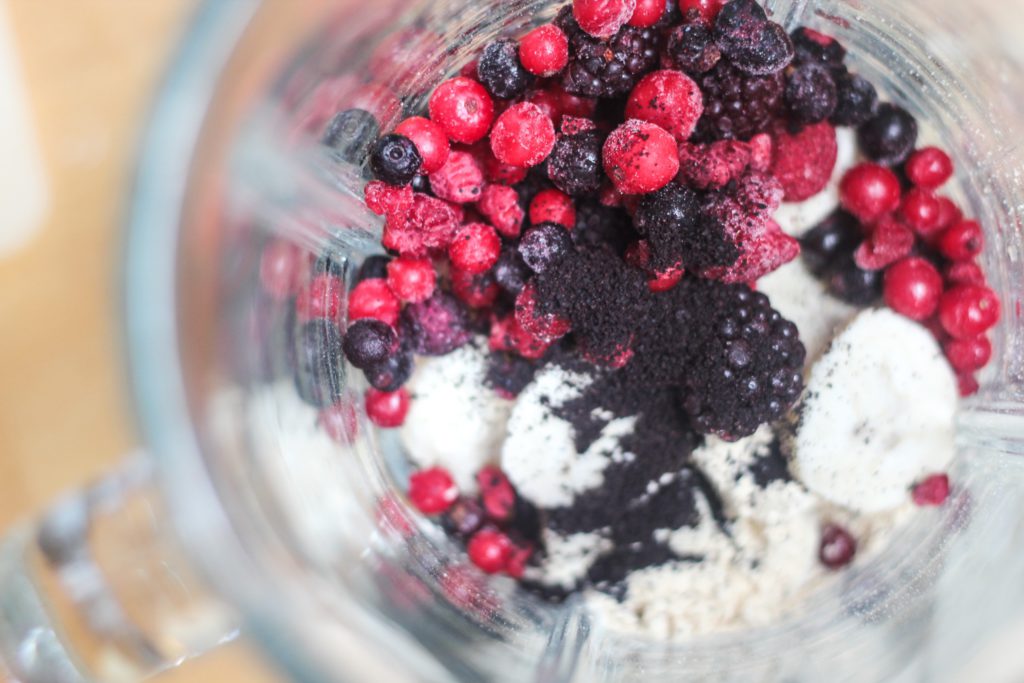 Smoothiebowl in the making met diepvries rode bessen, banaan uit de vriezer, amandelmelk, diepvriesbloemkool en wat acai poeder.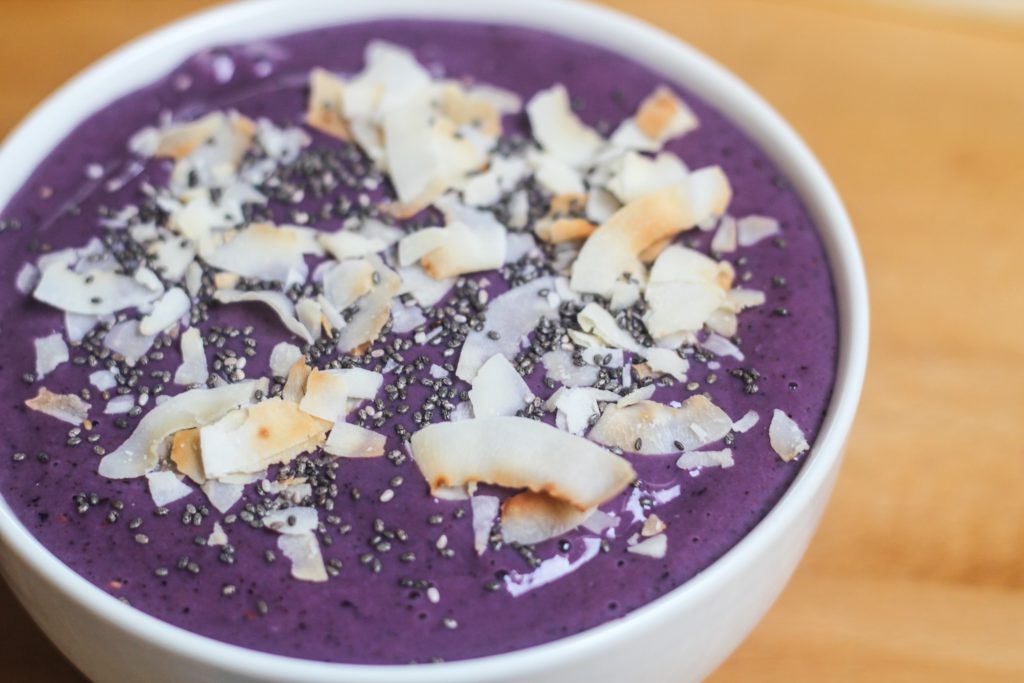 Die kleur maakt me elke keer weer zo blij! Getopt met wat chia zaad en kokos.
Hmm, ik heb serieuze trek gekregen na het maken van dit voedingsdagboek! Het liefst duik ik weer in de crackers met avocado – wat jij?
Bewaar, Like, Tweet of Pin!