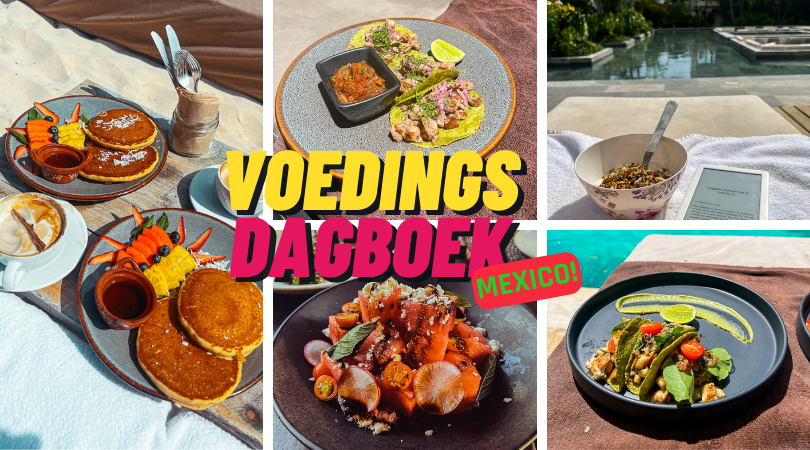 Als er dan een voedingsdagboek is die gedeeld MOET worden, dan is het wel deze uit Mexico! Boy en ik zijn twee weken in Tulum geweest en hebben heerlijk genoten van de zon, maar ook van het eten! En dat is ook precies wat ik jullie ga laten zien in dit artikel. Enjoy!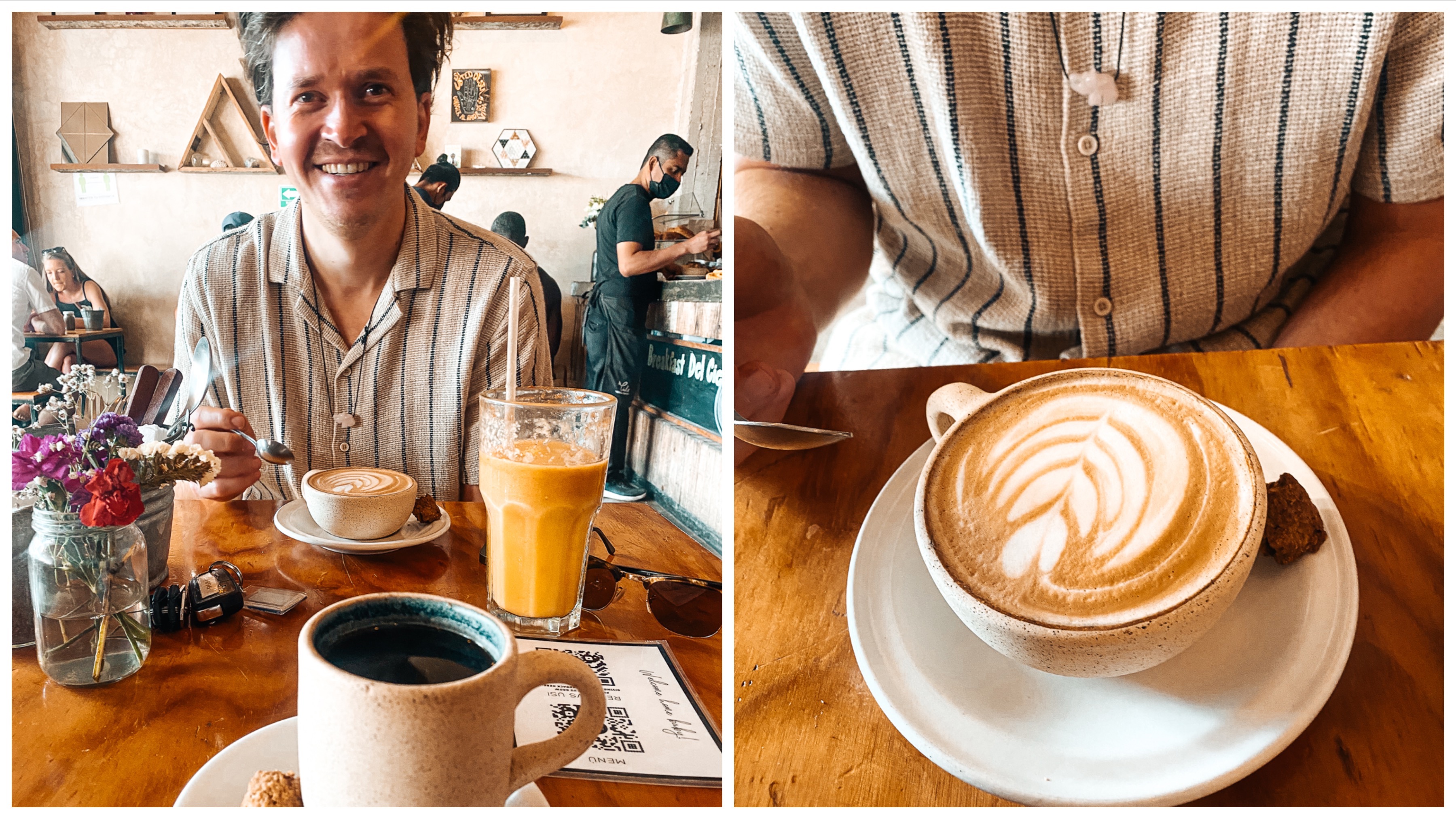 Onze eerste stop: ontbijten bij DelCielo. Een Americano met koekje voor mij, een cappuccino met koekje voor Boy. Die koekjes waren zo verrukkelijk!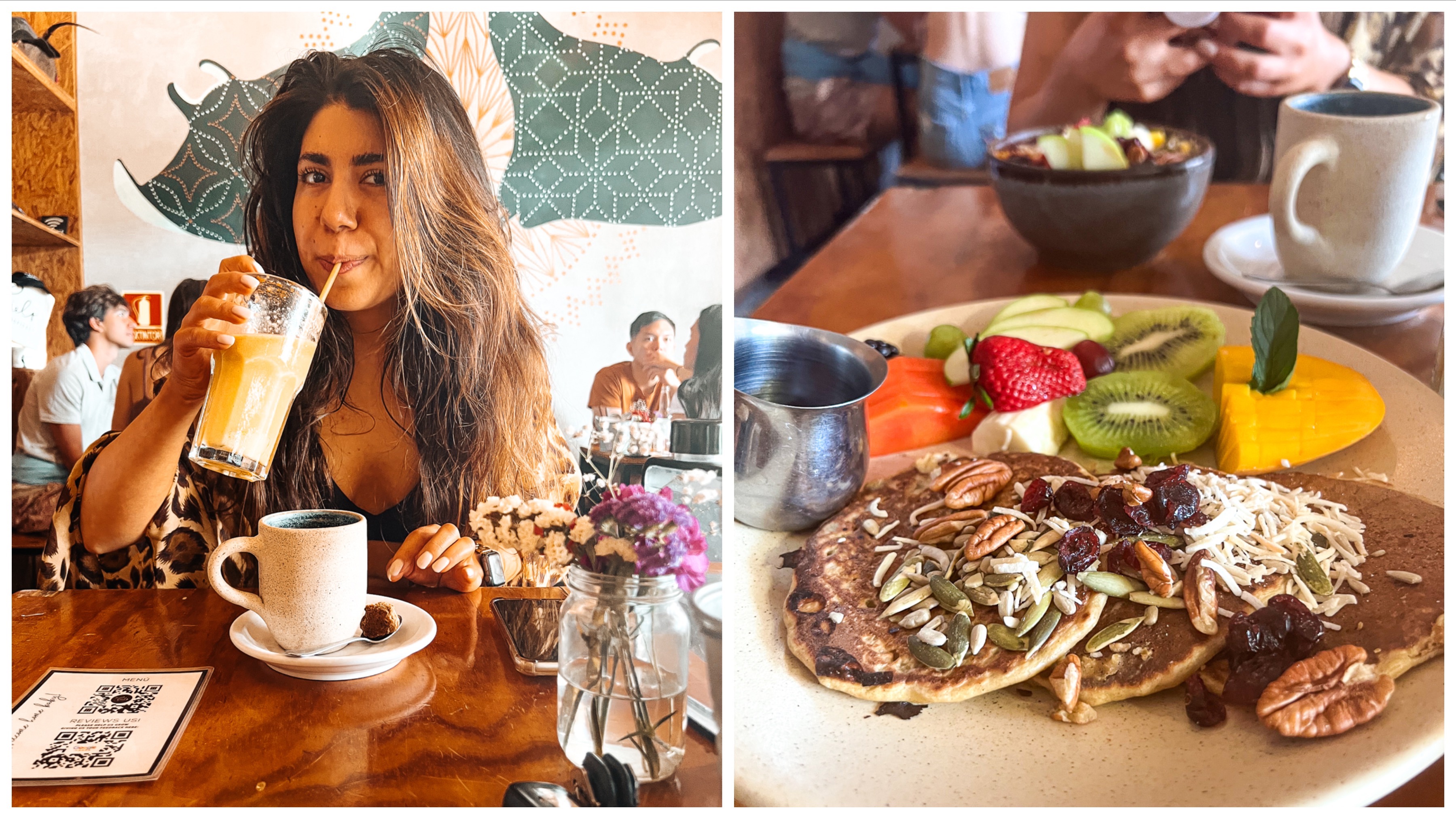 Een ananassapje erbij en Boy ging voor de pannenkoeken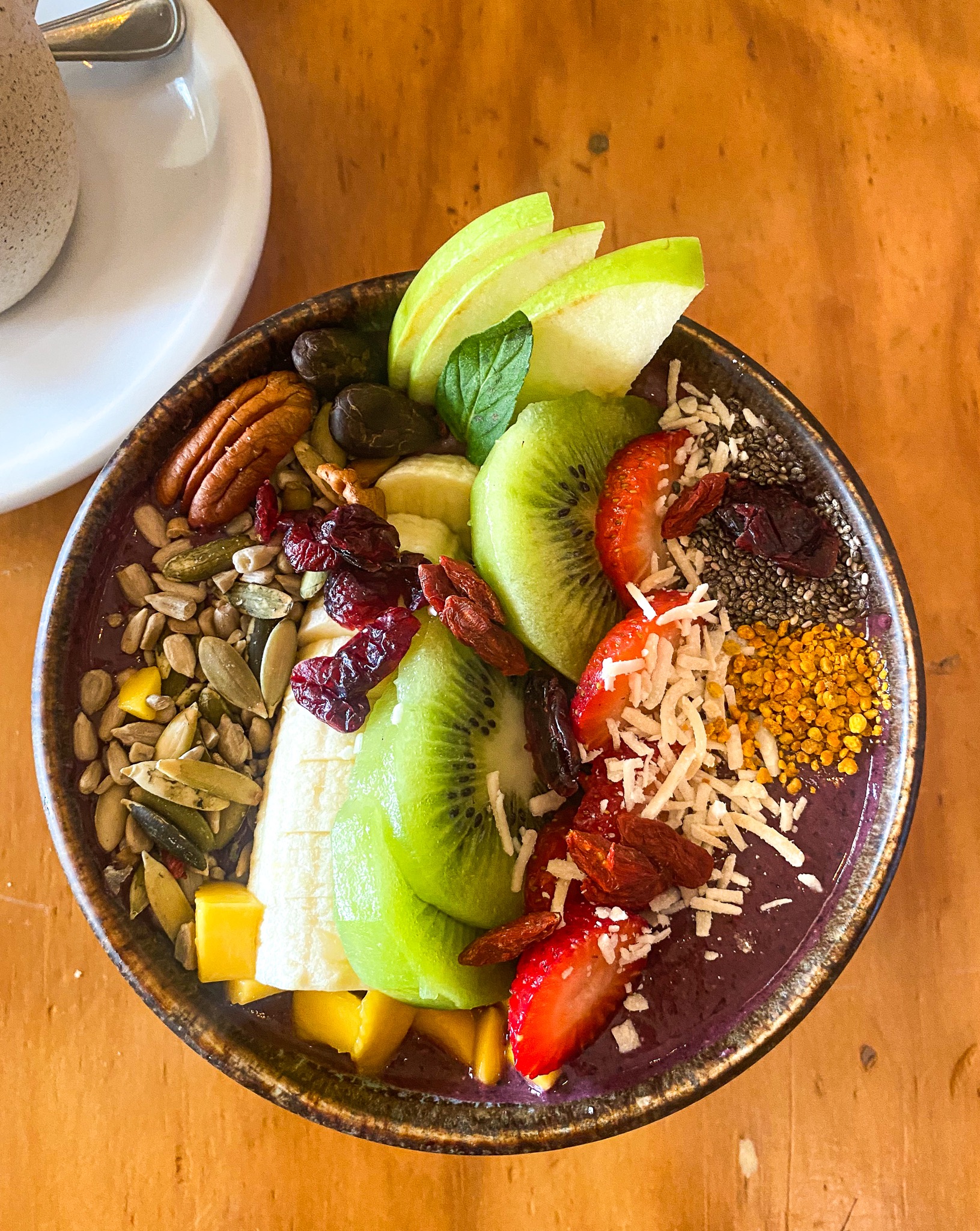 Ik voor deze yoghurt bowl die wel echt MEGA was, ik kreeg hem niet helemaal op maar dat was geen probleem want ik kreeg de rest lekker in een bakje mee.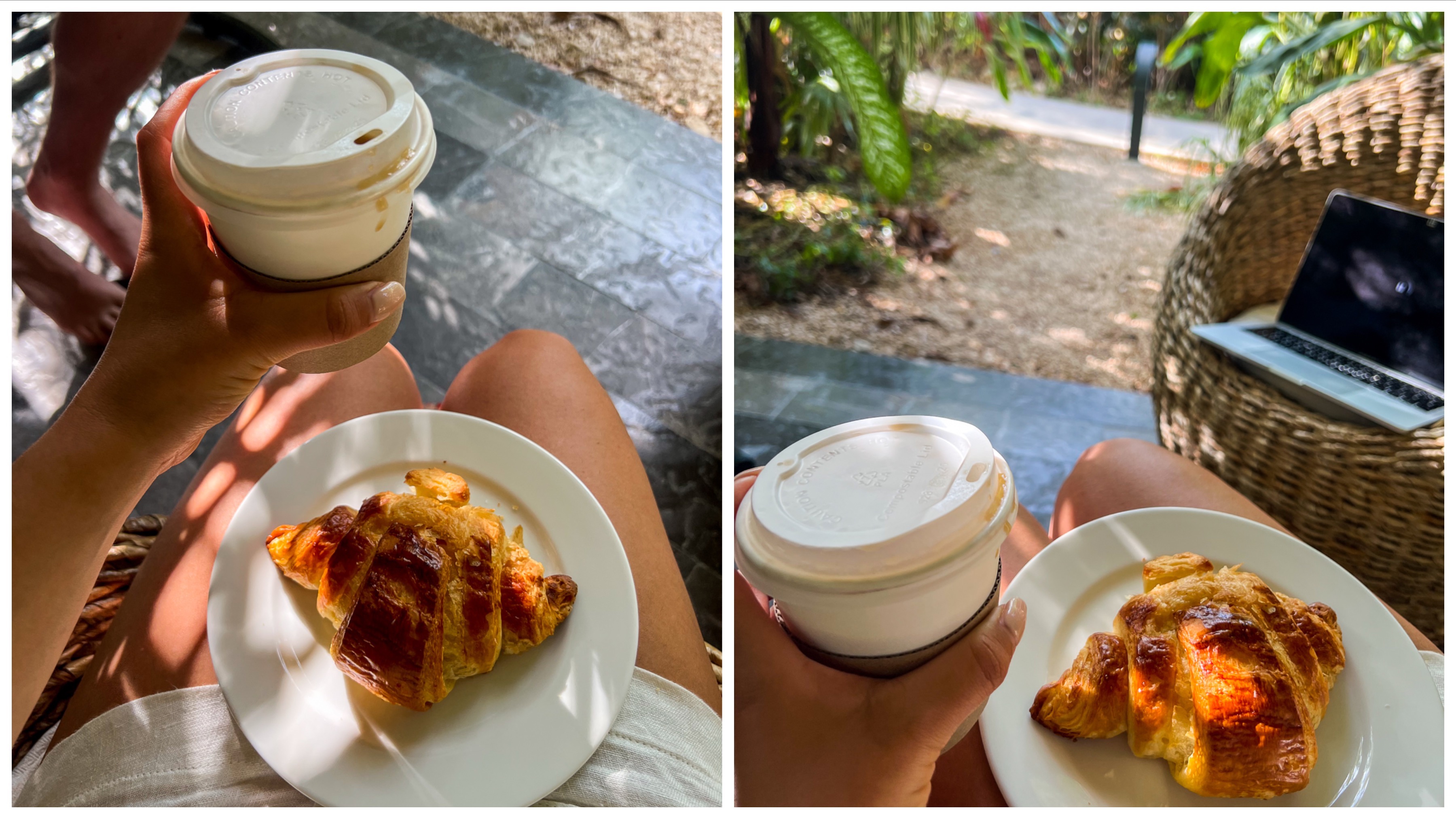 Cappuccino met kokosmelk en een croissantje om de dag mee te beginnen.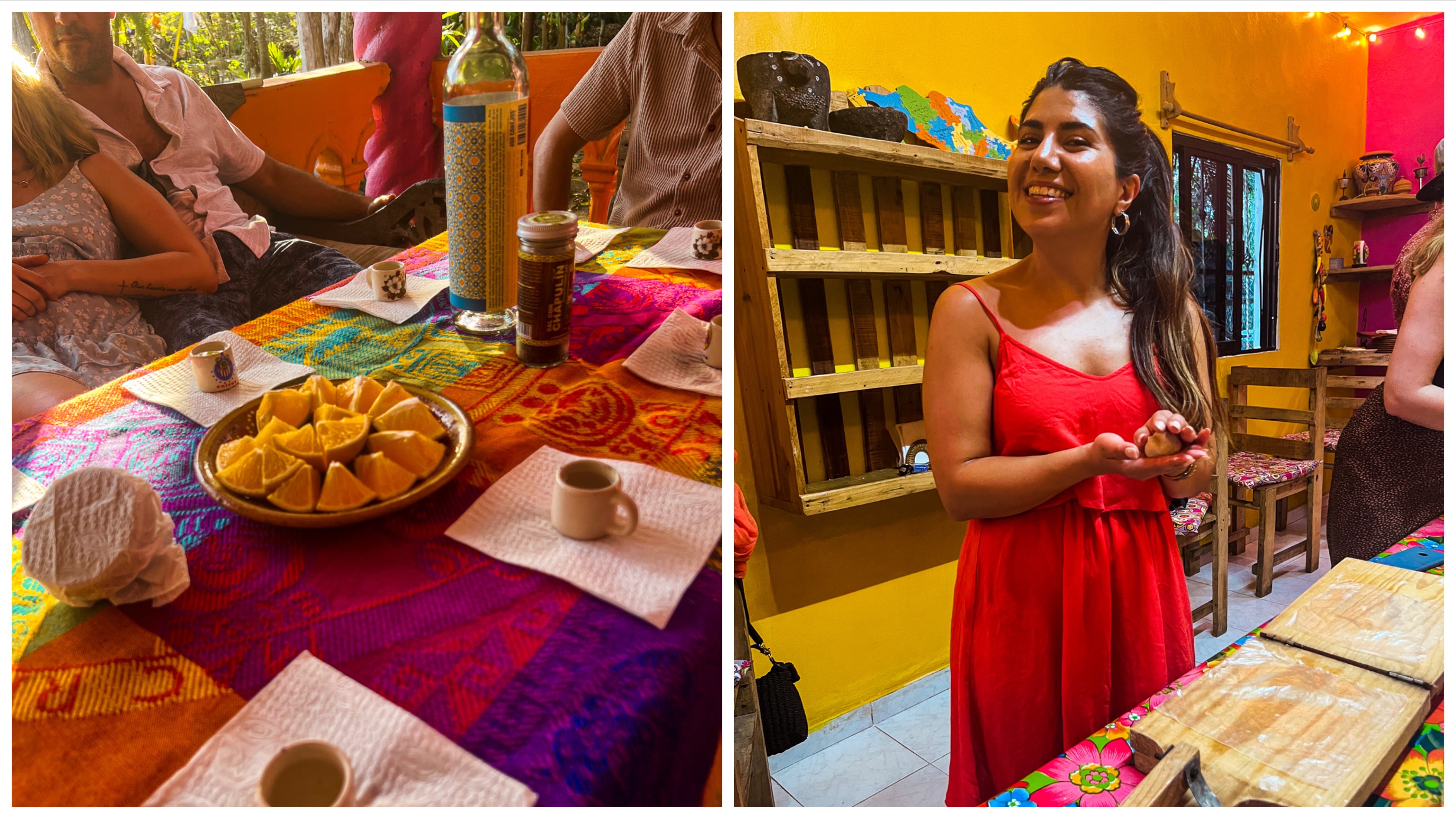 We meldden ons aan bij een kookcursus en hebben zó genoten! We maakten onze eigen tortilla's, guacamole en meer. Buiten dronken we mezcal met citroenschijfjes besprenkeld met sprinkhaanzout.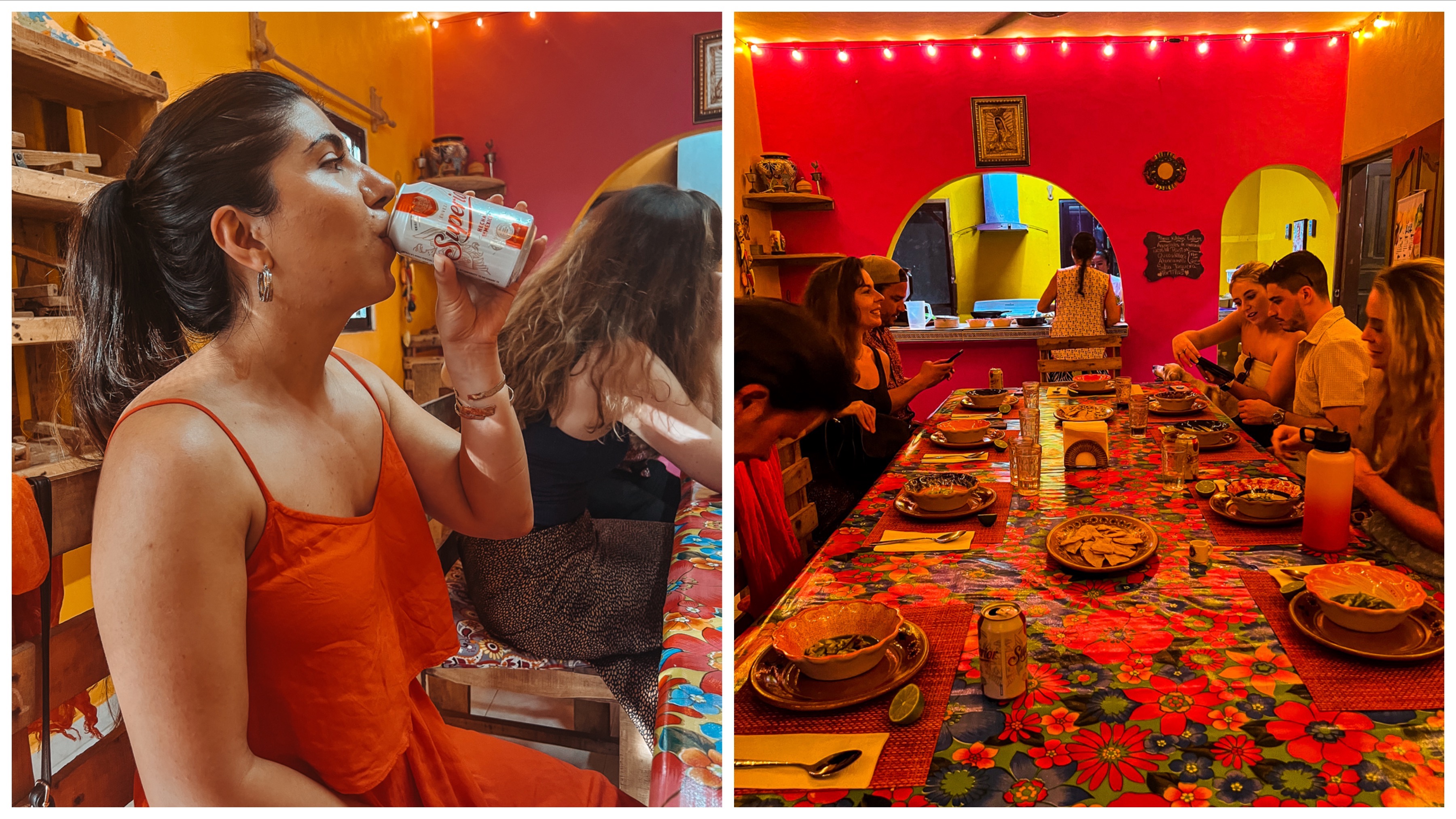 Binnen was het tijd om te eten met een Mexicaans biertje erbij. Het voorgerecht was ceviche.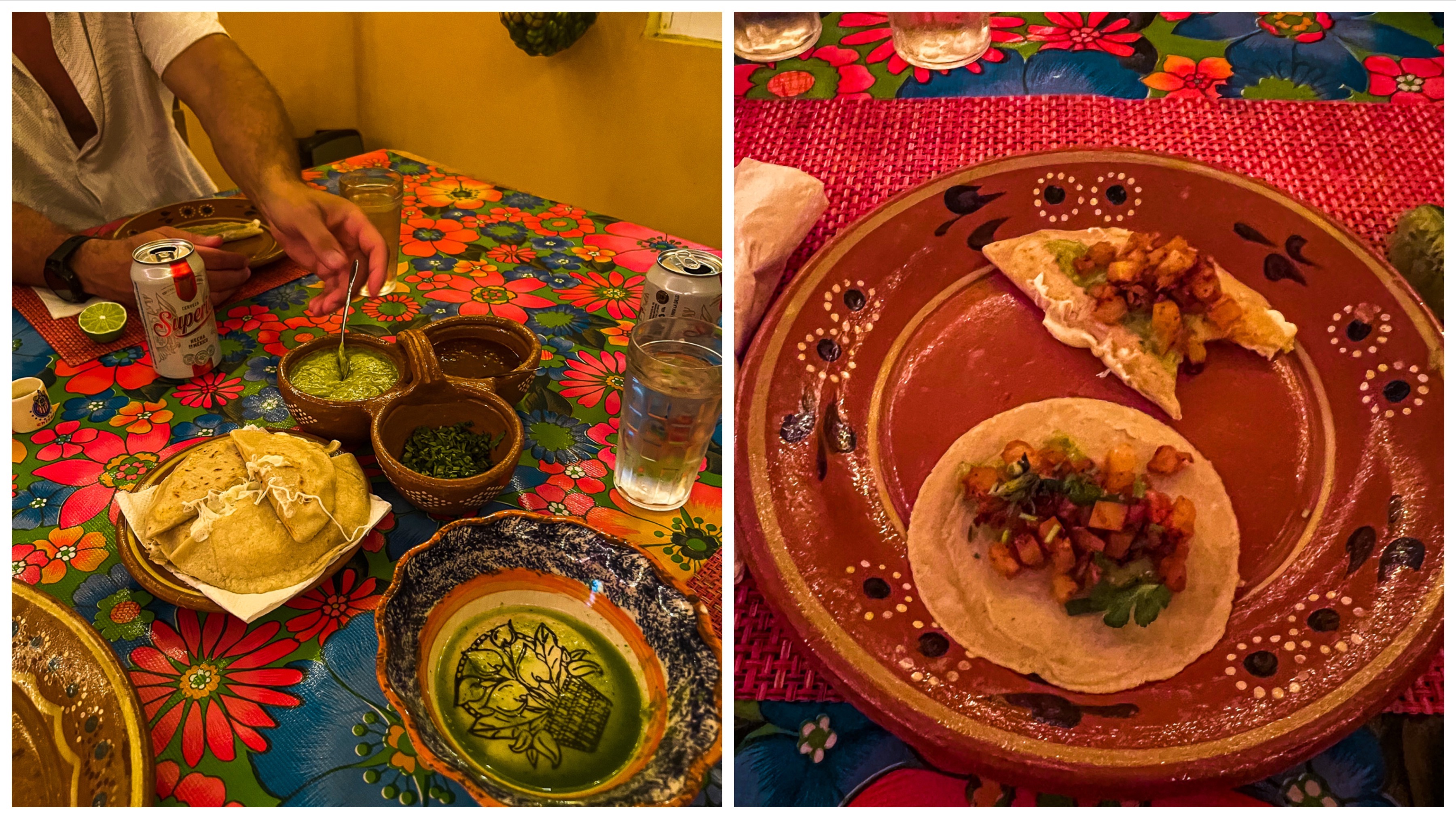 Daarna kwamen de taco's en de kaas quesedillas.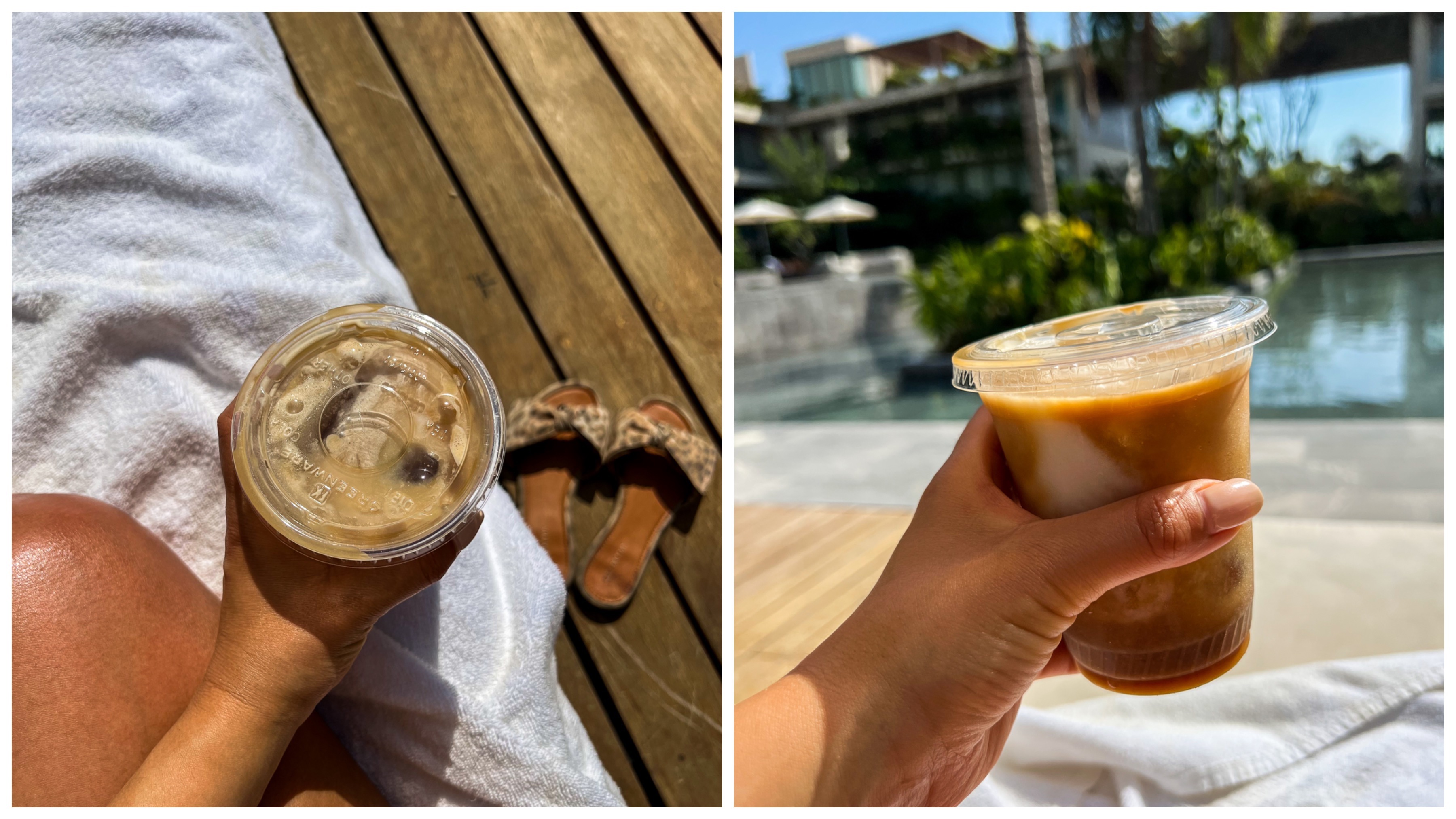 Ijskoffie (cappuccino met kokosmelk) bij het zwembad om 10:00 uur 's ochtends. ZO HEERLIJK!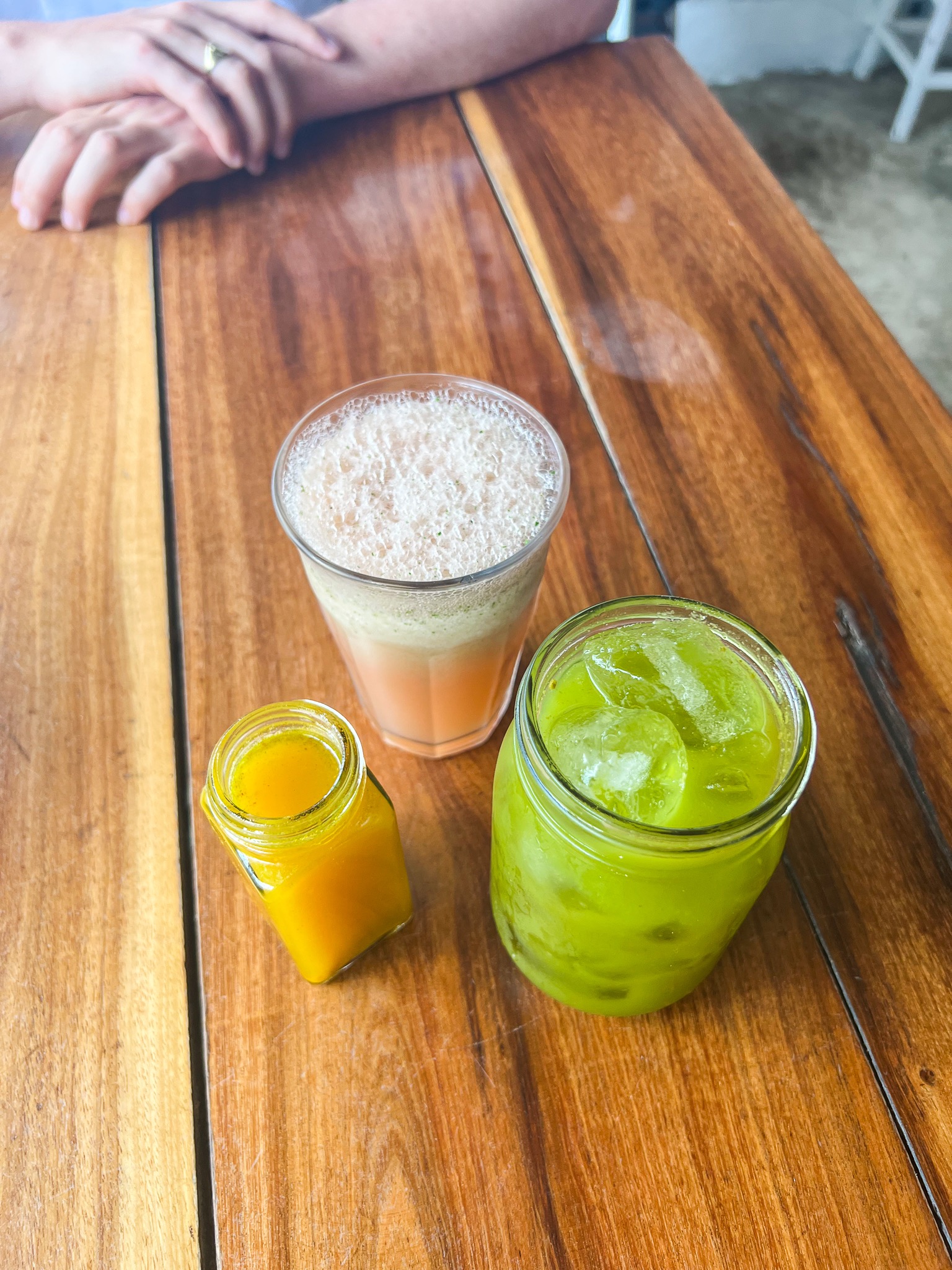 Bij Burrito Amor drinken we graag hun sapjes! Ik ging voor een groen sapje en een kurkuma shot. Boy koos een passievrucht sapje.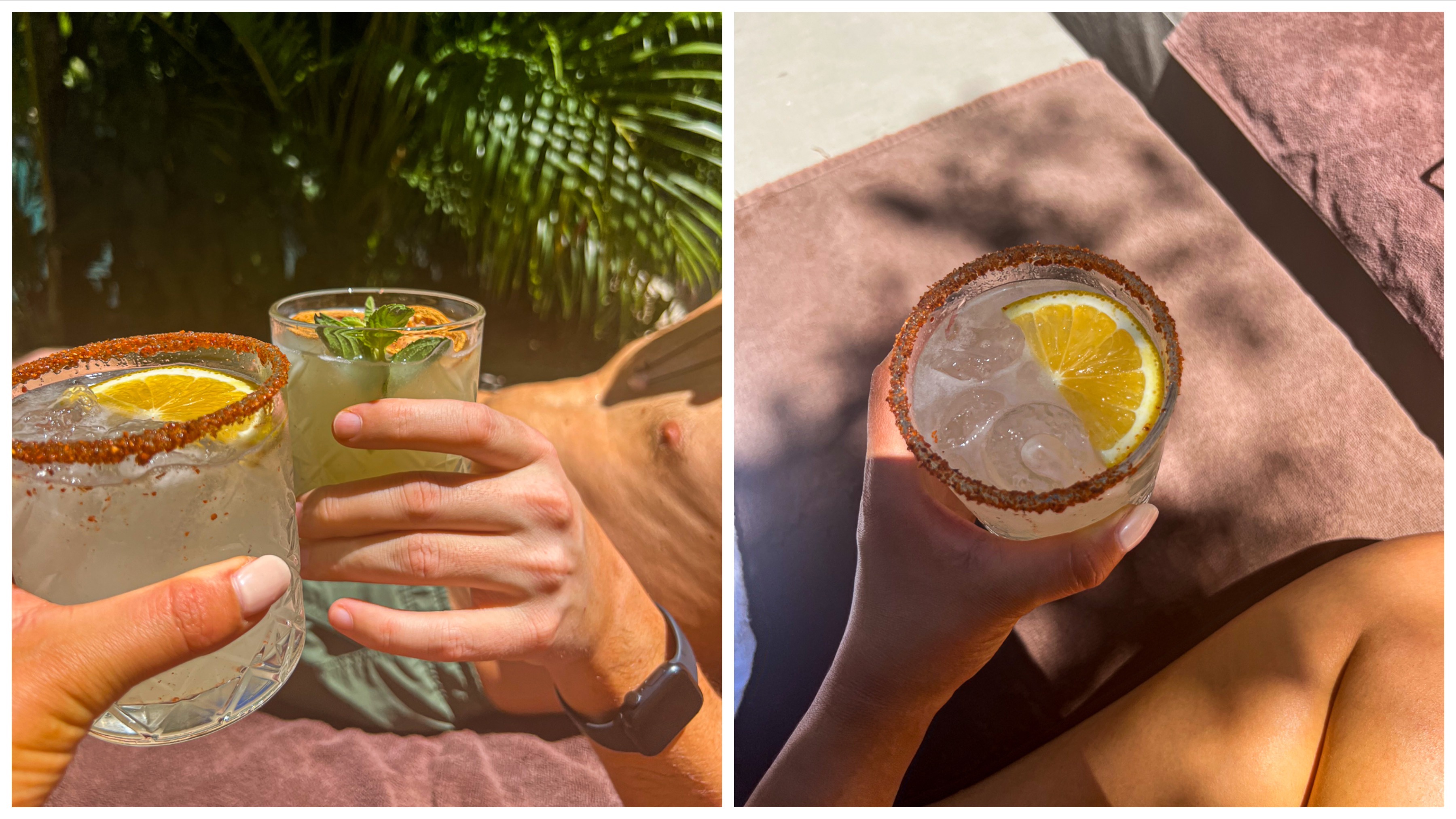 Bij hotel Barlow bij het zwembad met een cocktail. Ik ging voor de mezcalita en Boy.. weet ik niet meer! Haha.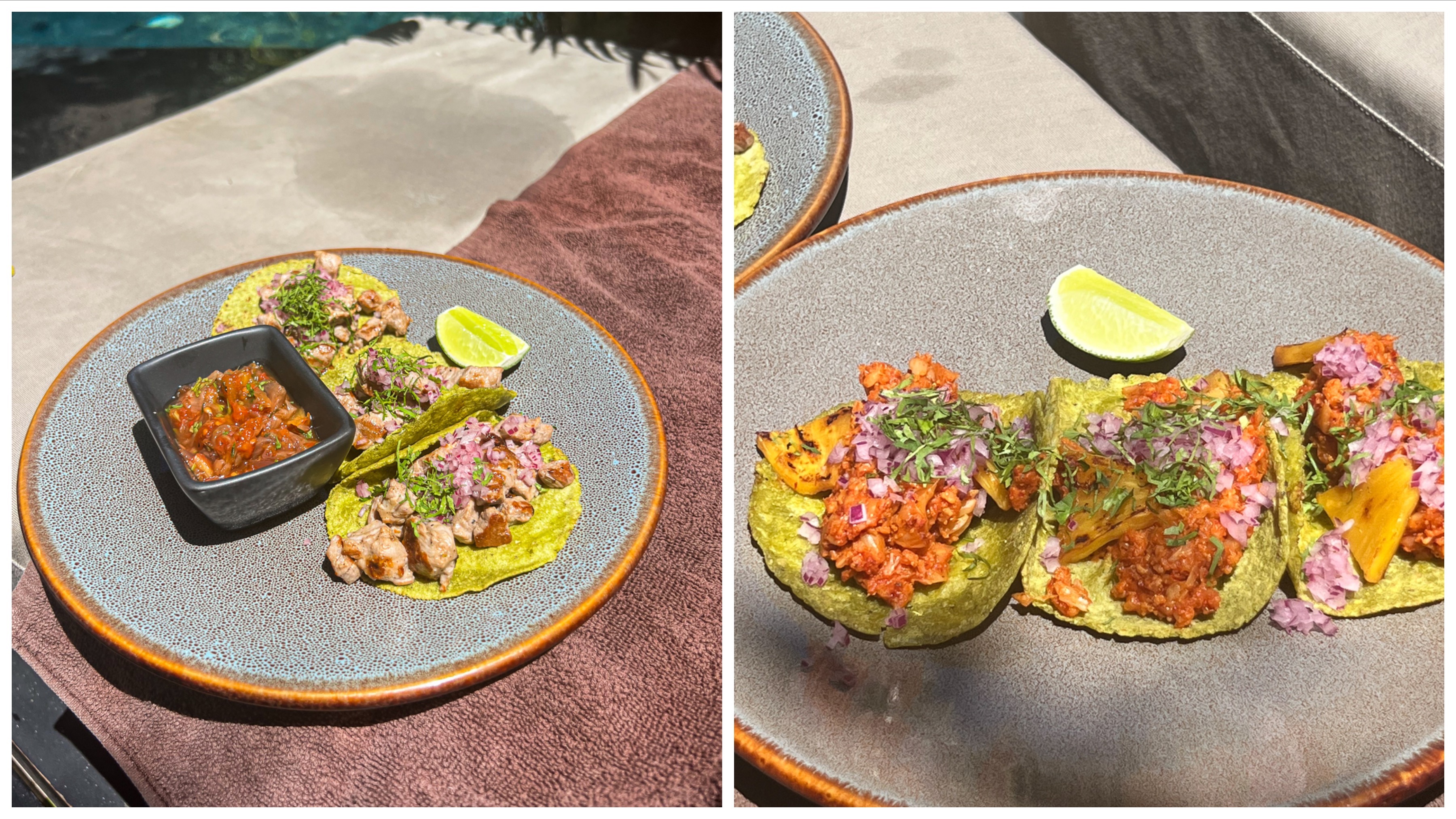 Kip taco's en vega taco's. Heerlijk!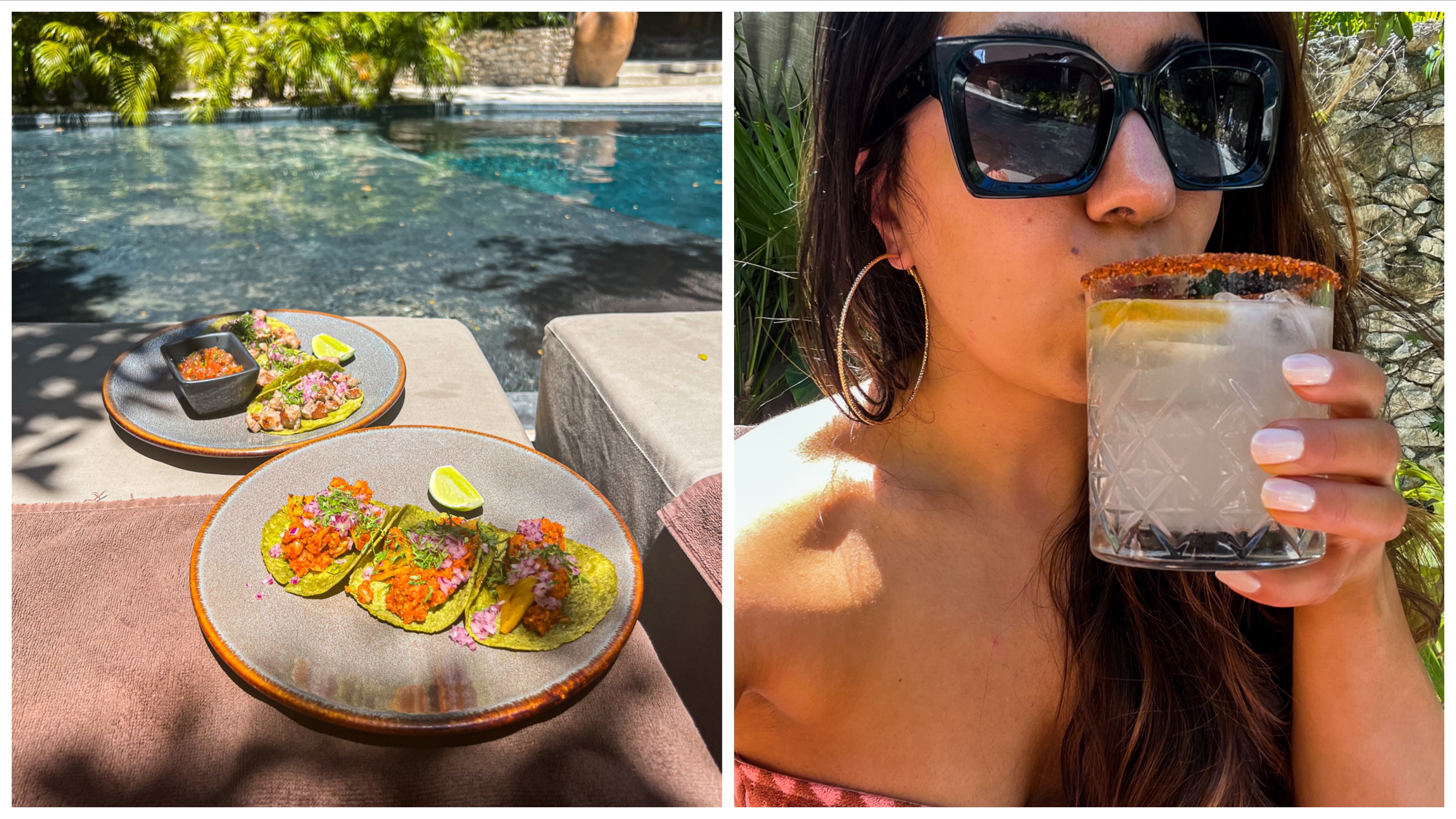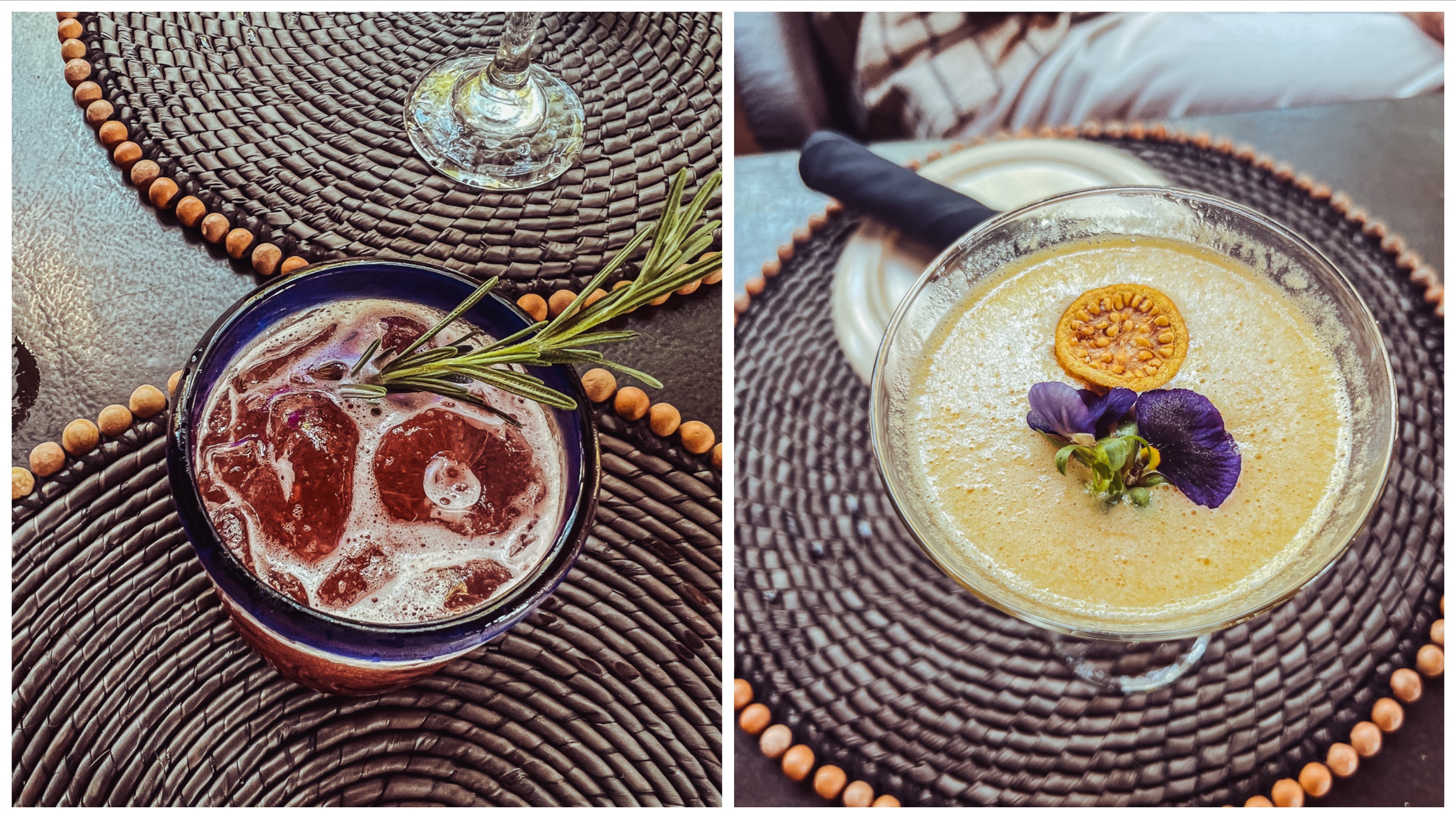 Een avondje uit eten bij Nomade, dit is denk ik mijn lievelingshotel waar ik graag nog eens zou willen verblijven! Voor nu gingen we er eten en bestelden we cocktails om mee te beginnen.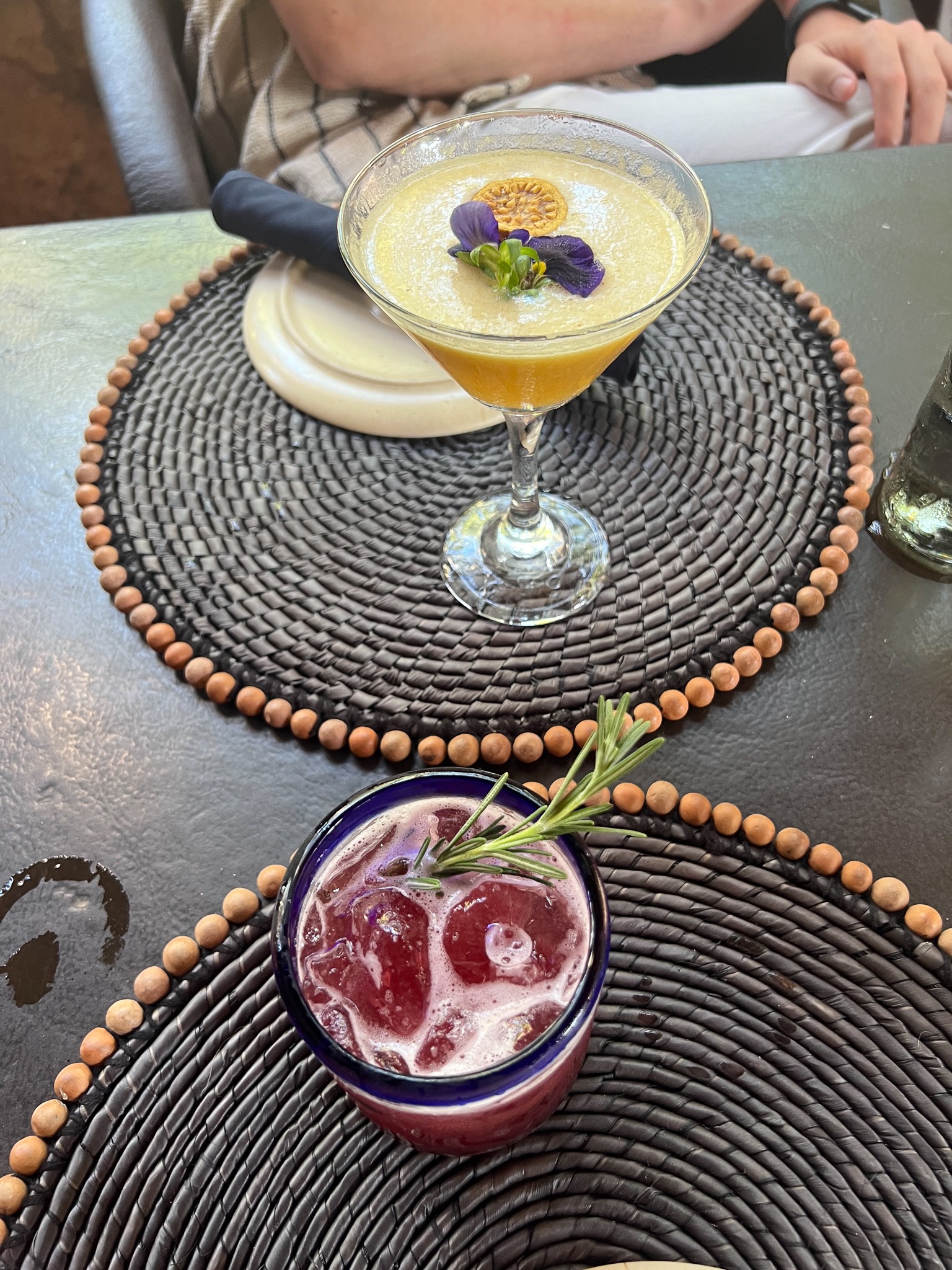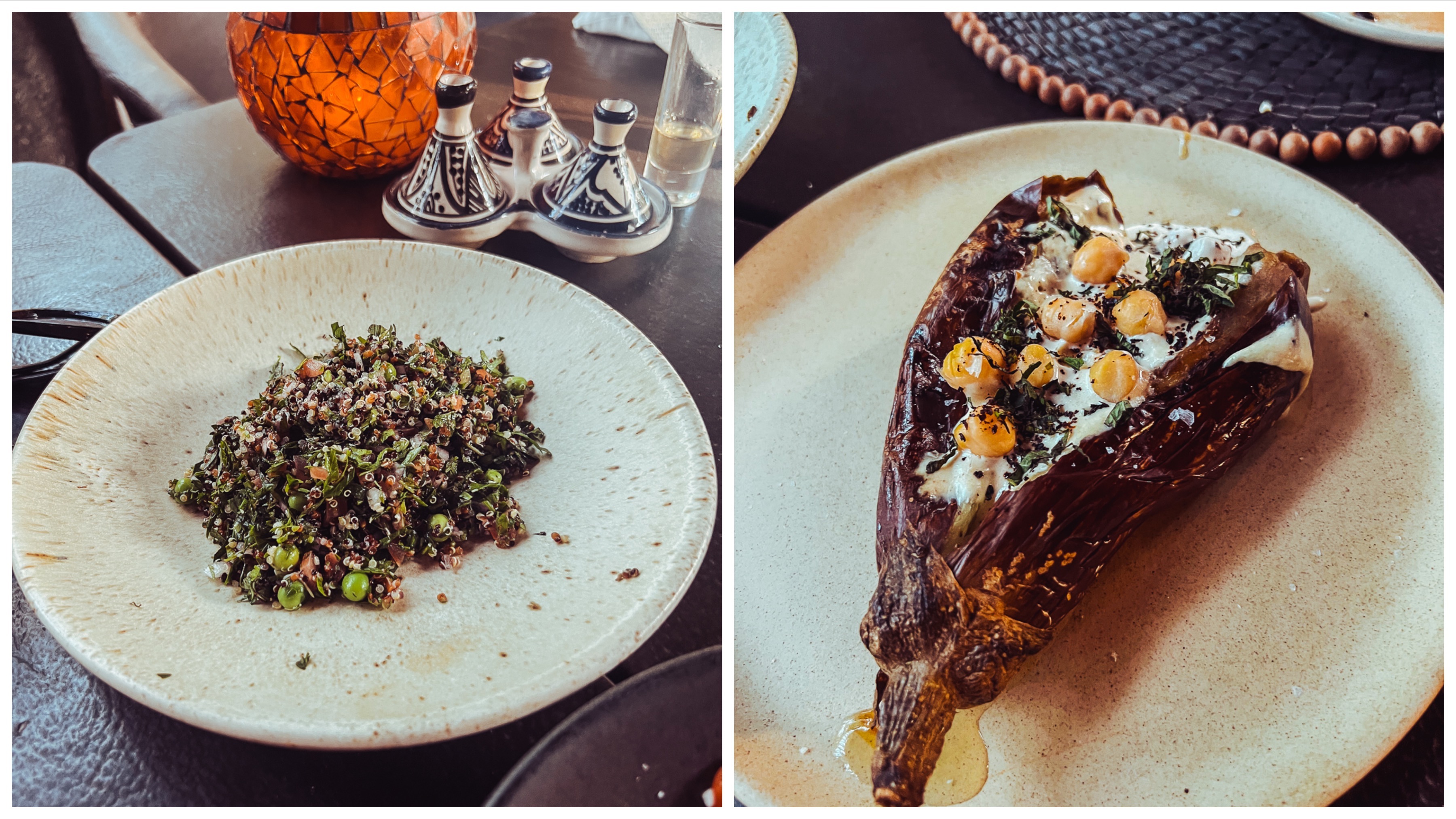 Een quinoa salade en een gevulde aubergine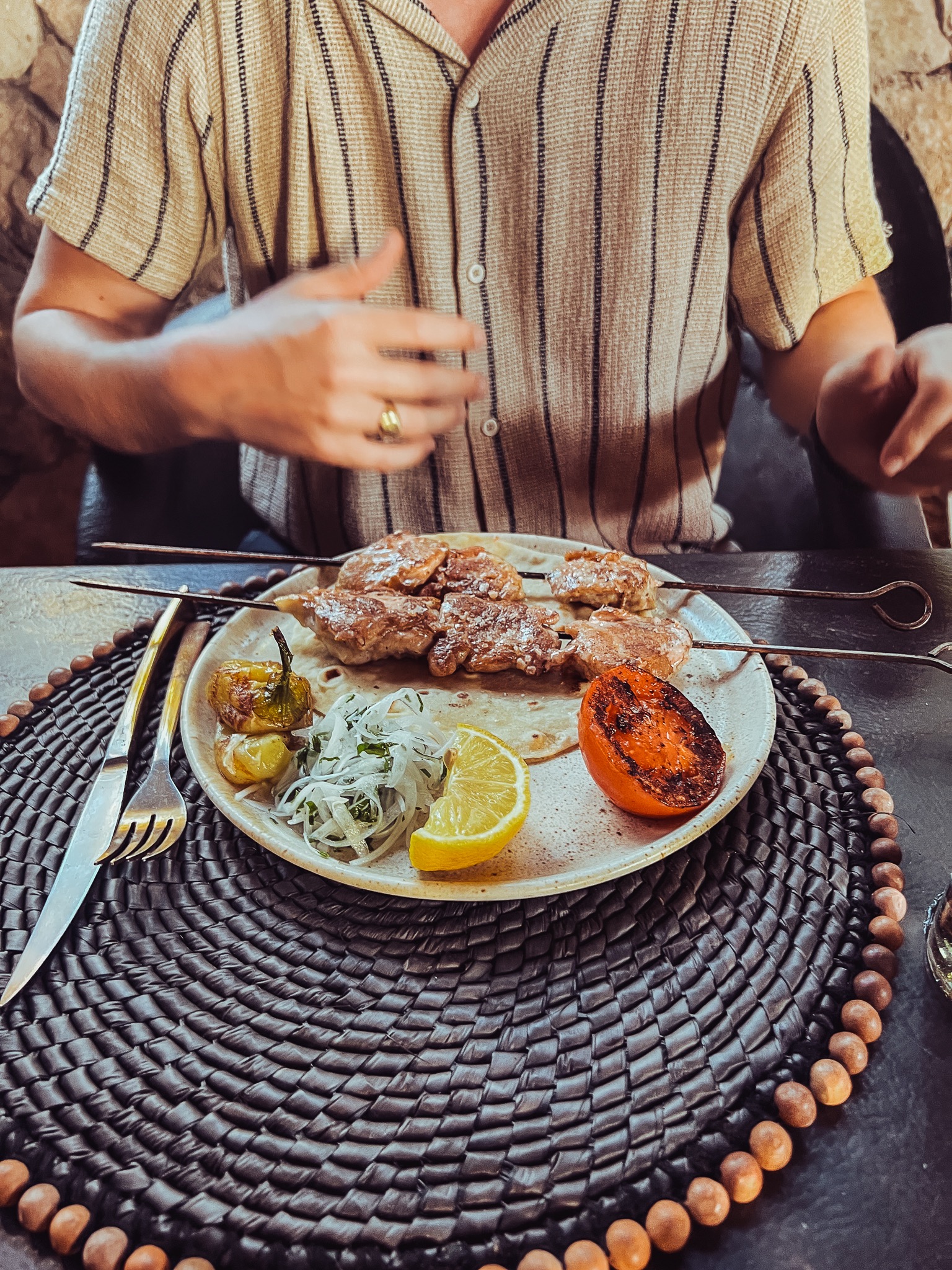 Boy ging voor de chicken skewers.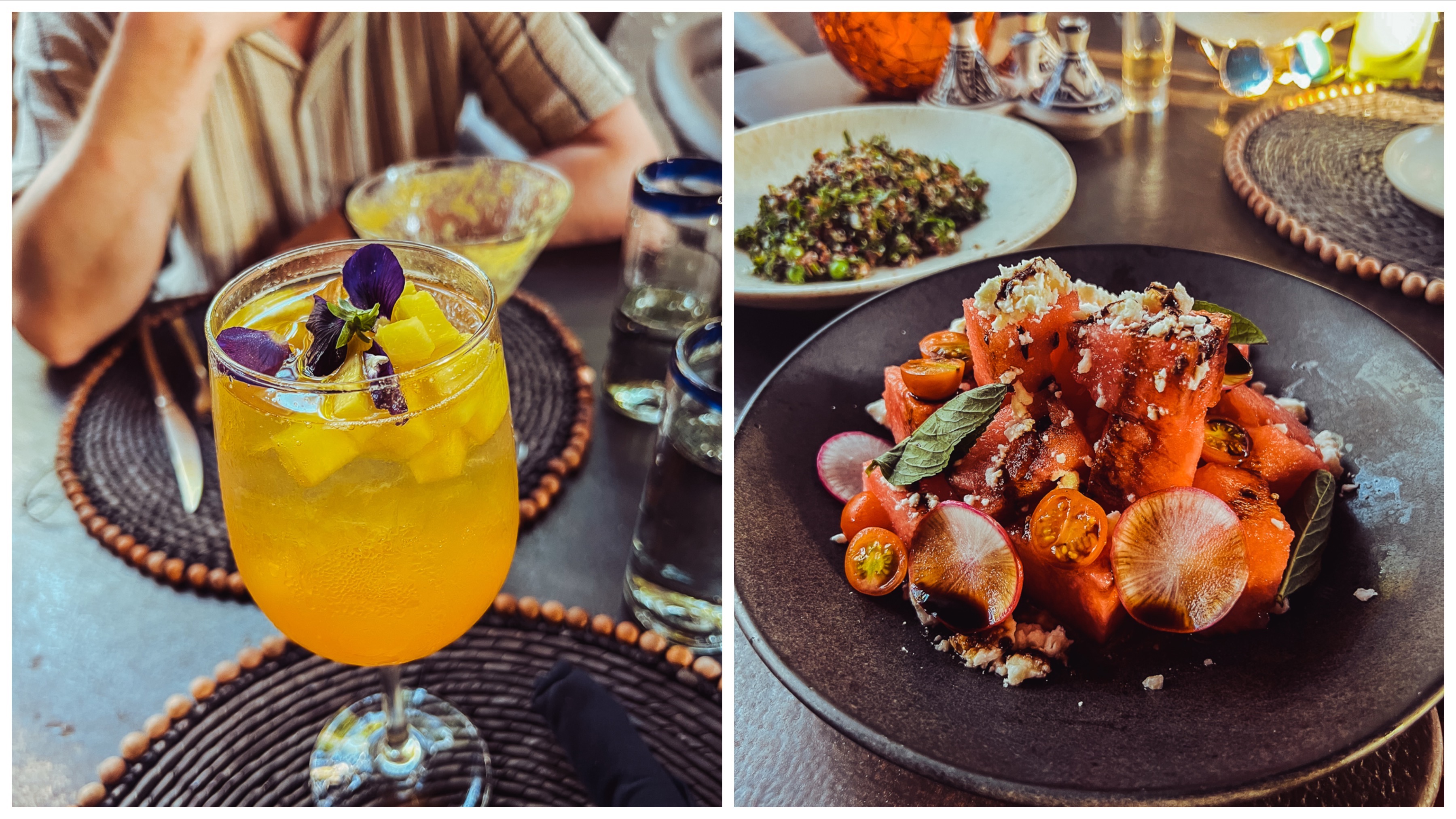 Extra cocktail en nog een watermeloen salade.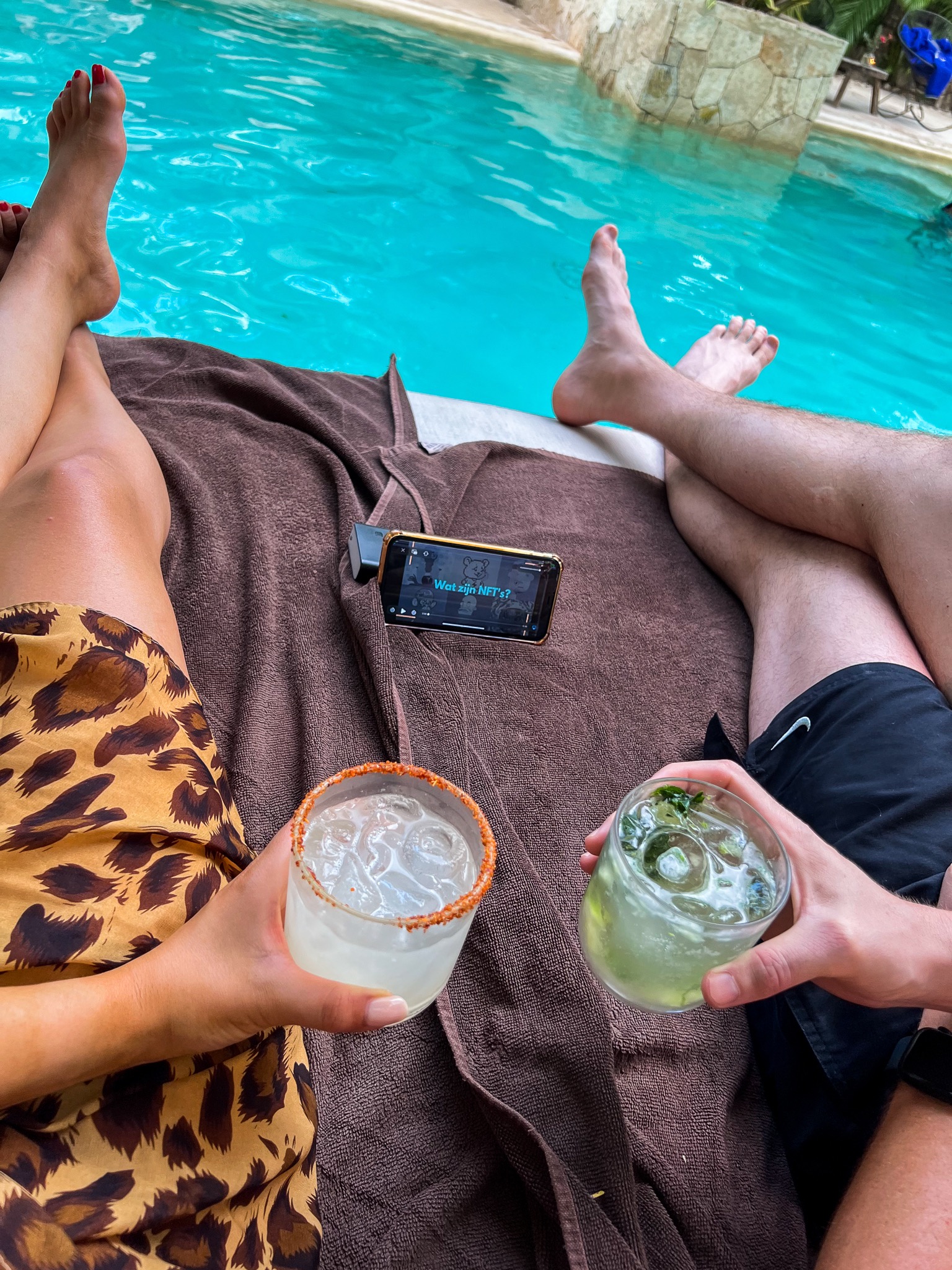 Een andere dag, een ander hotel om bij te chillen. Deze keer kozen voor Una Vida. Ook hier nam ik weer mijn favoriete cocktail van Mexico: de Mezcalita.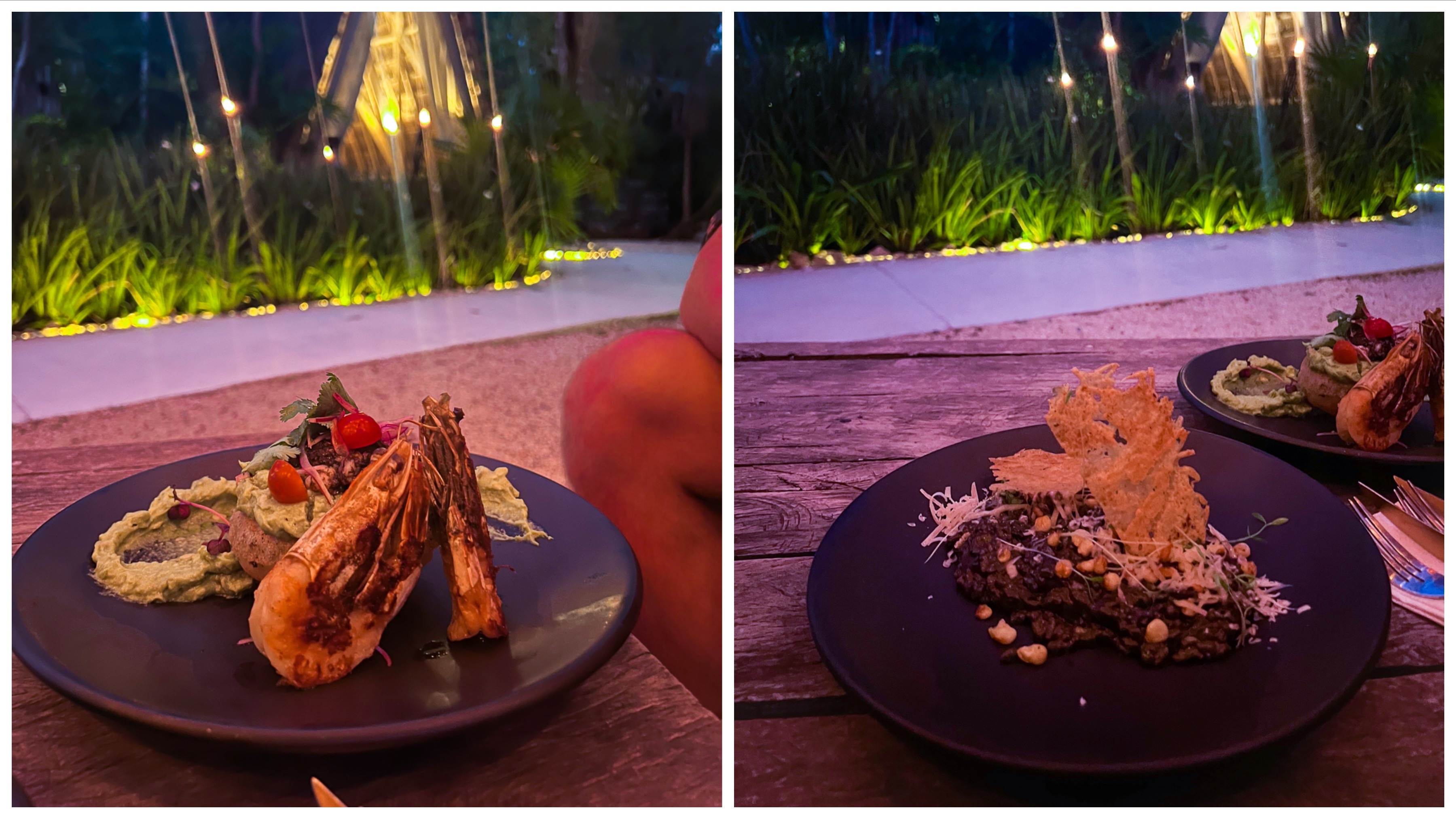 Een andere avond gingen we eten bij hotel Barlow (ja, we zijn elke dag wel ergens anders gestrand). Ik bestelde de risotto en Boy de garnalen.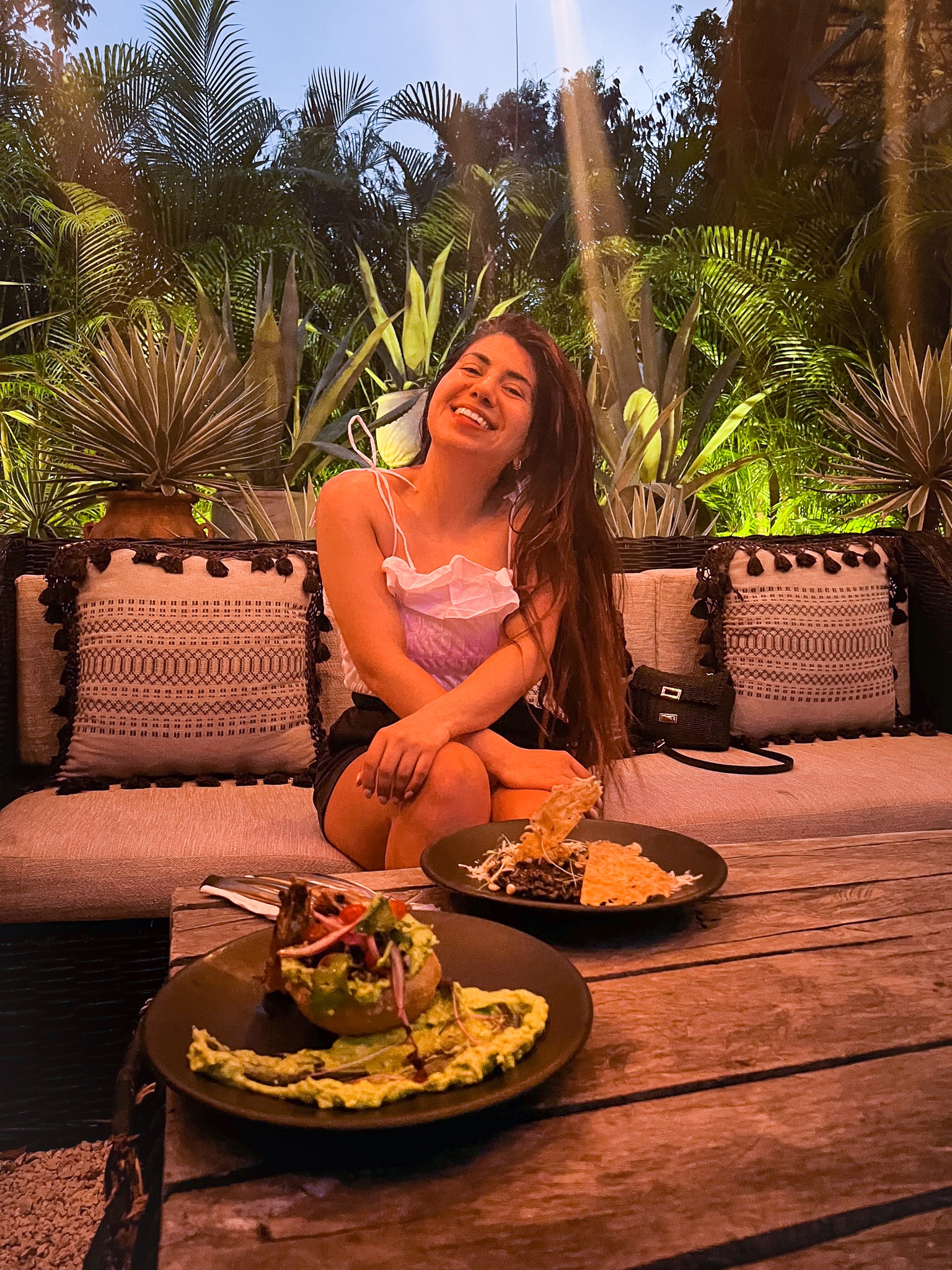 Cheese!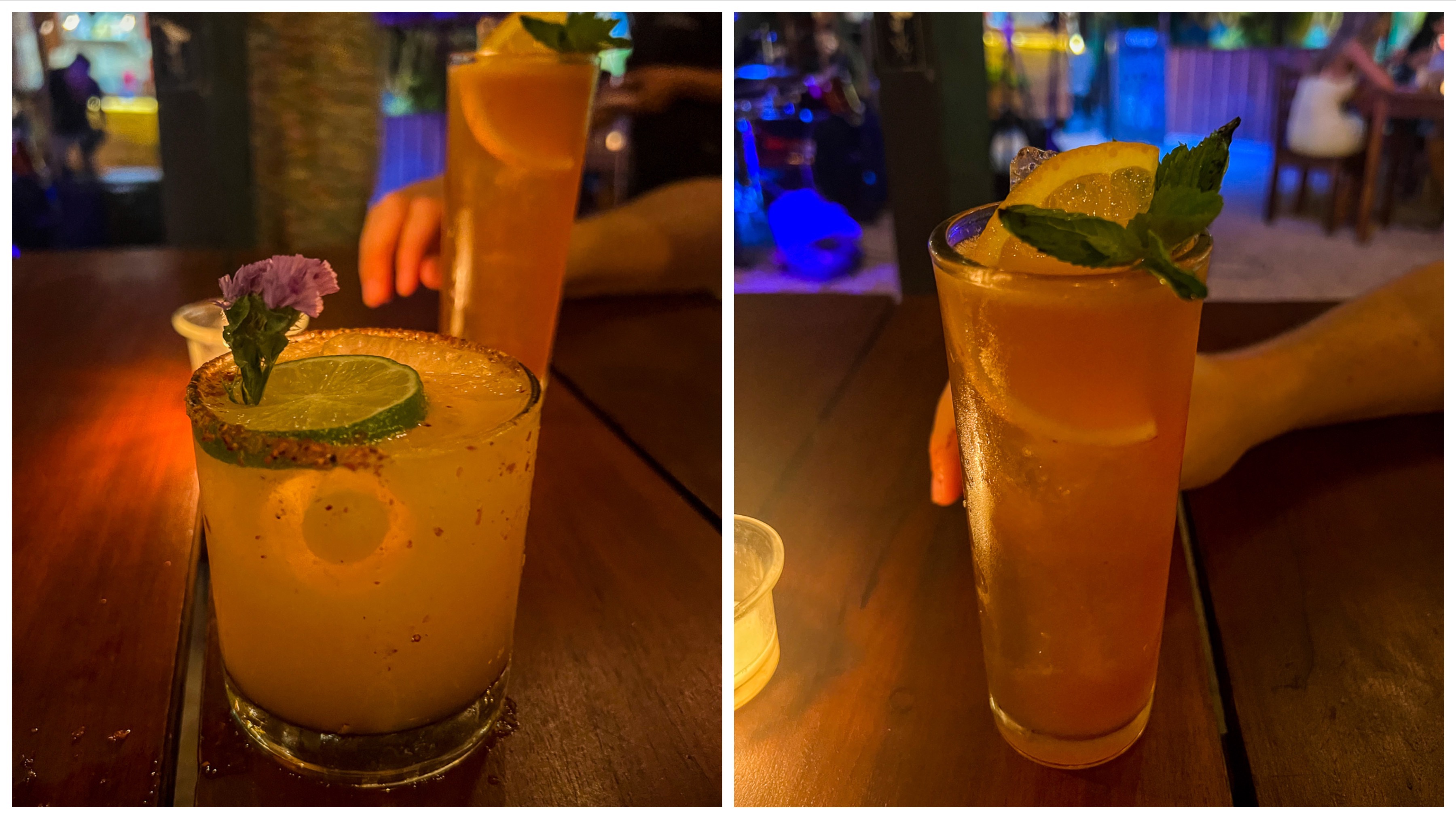 Uit eten bij Palma Central is echt het allerleukste! Dit is een buitenplaatsje met allemaal food trucks en zitplekjes. 's avonds is er ook een band die komt spelen, ONWIJS gezellig en lekker eten! We beginnen natuuuuurlijk weer met cocktails!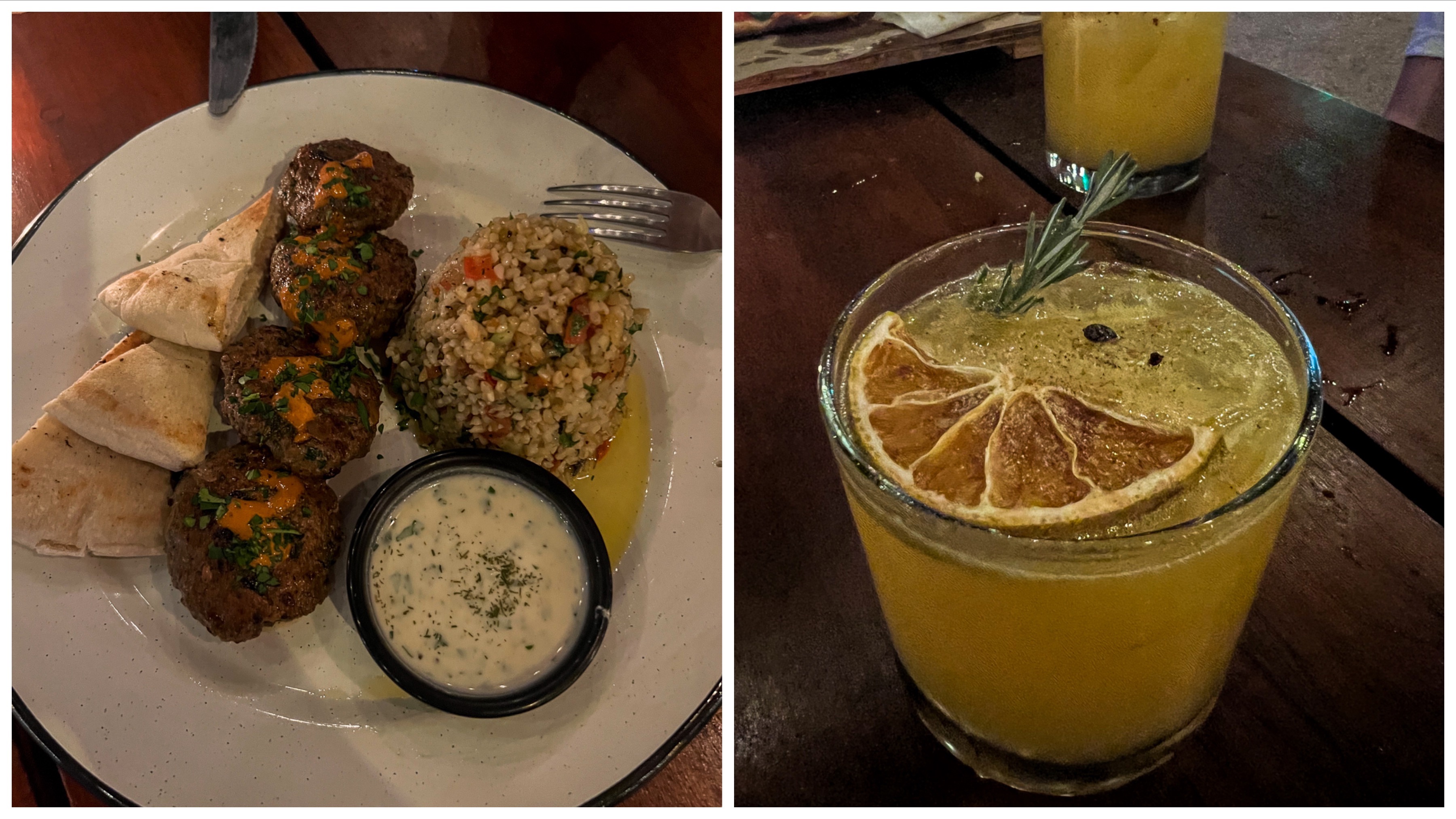 Dit was onze tweede keer dat we er waren, ik bestelde weer de "Turkish Kofta" bij het Libanese standje omdat deze de vorige keer ook al zó lekker was.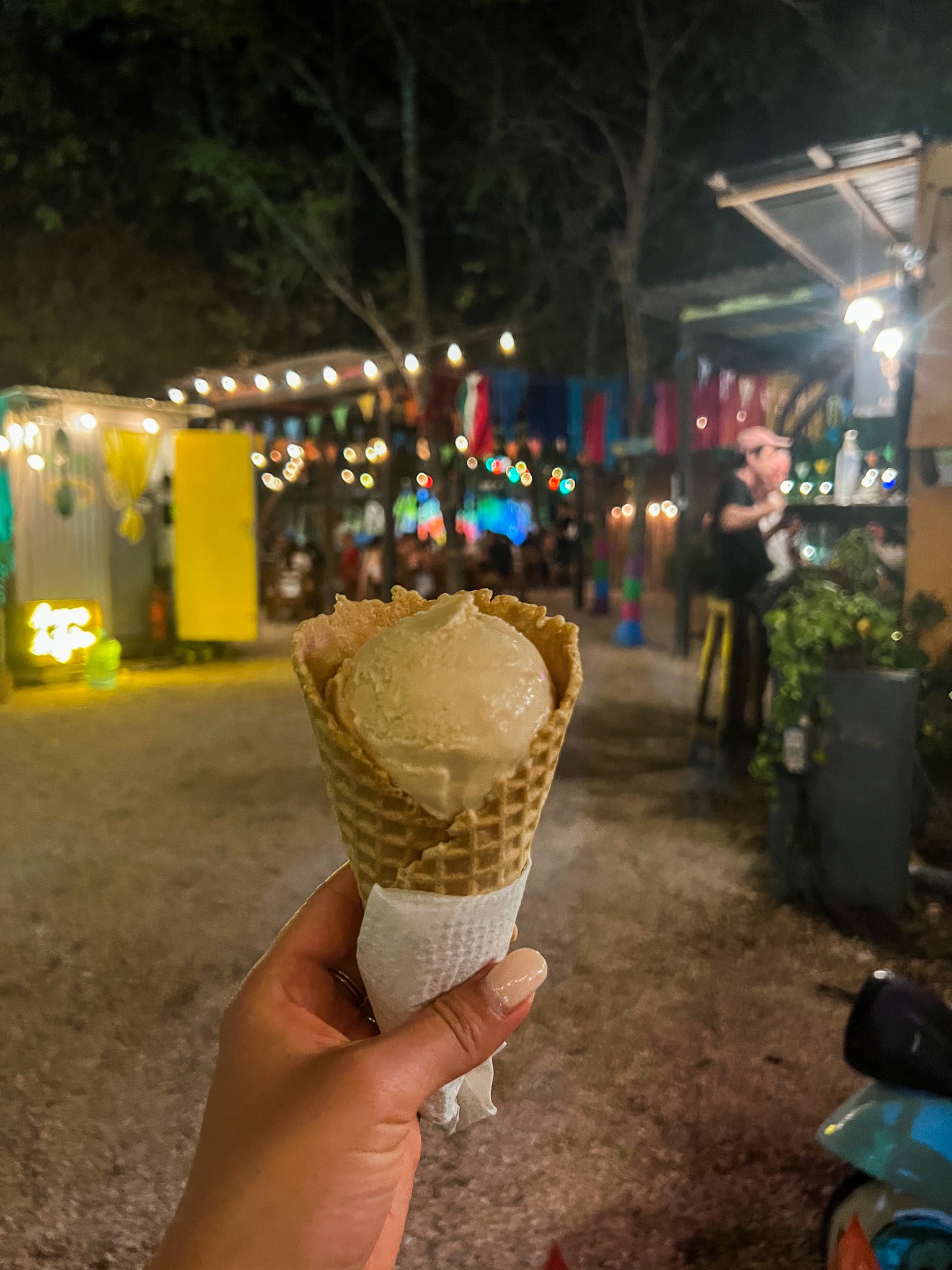 De rest heb ik blijkbaar niet op de foto gezet, haha. Maar wel het afsluitende ijsje van de avond!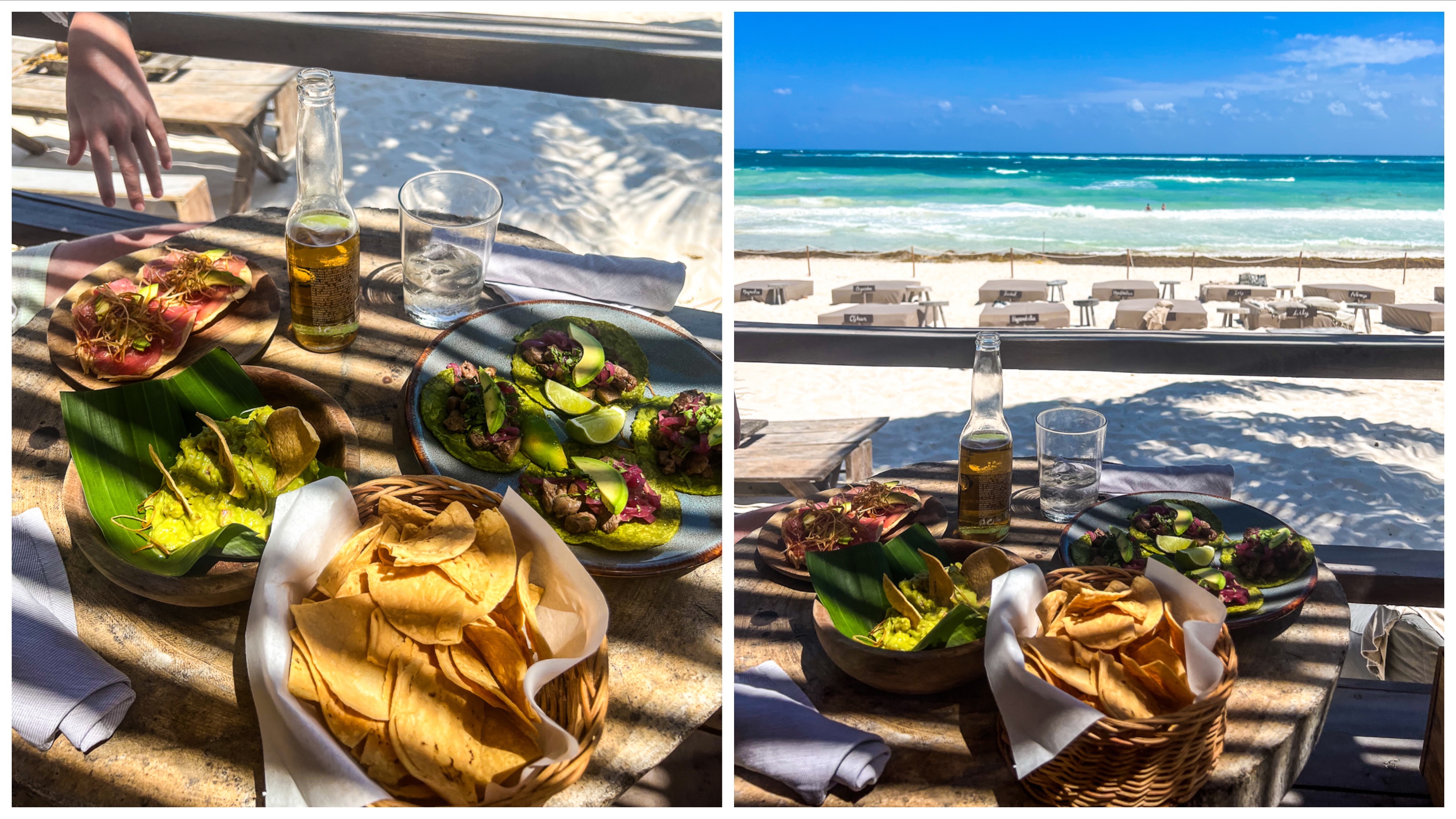 Lunchen op het strand bij Casa Violeta. Heerlijke steak taco's en de lekkerste guacamole met chips die ik ooit heb gegeten!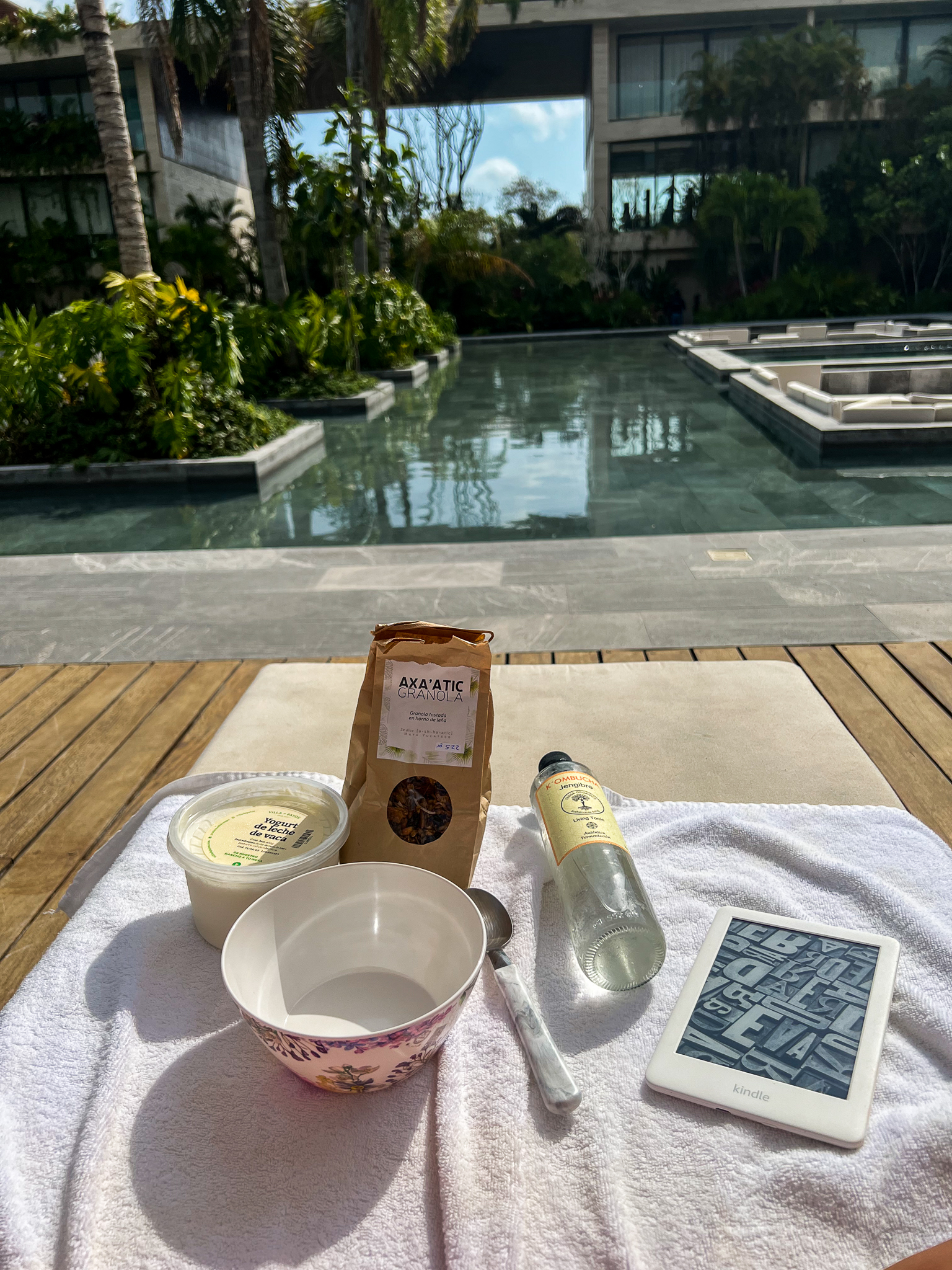 De ingrediënten voor een super ochtend!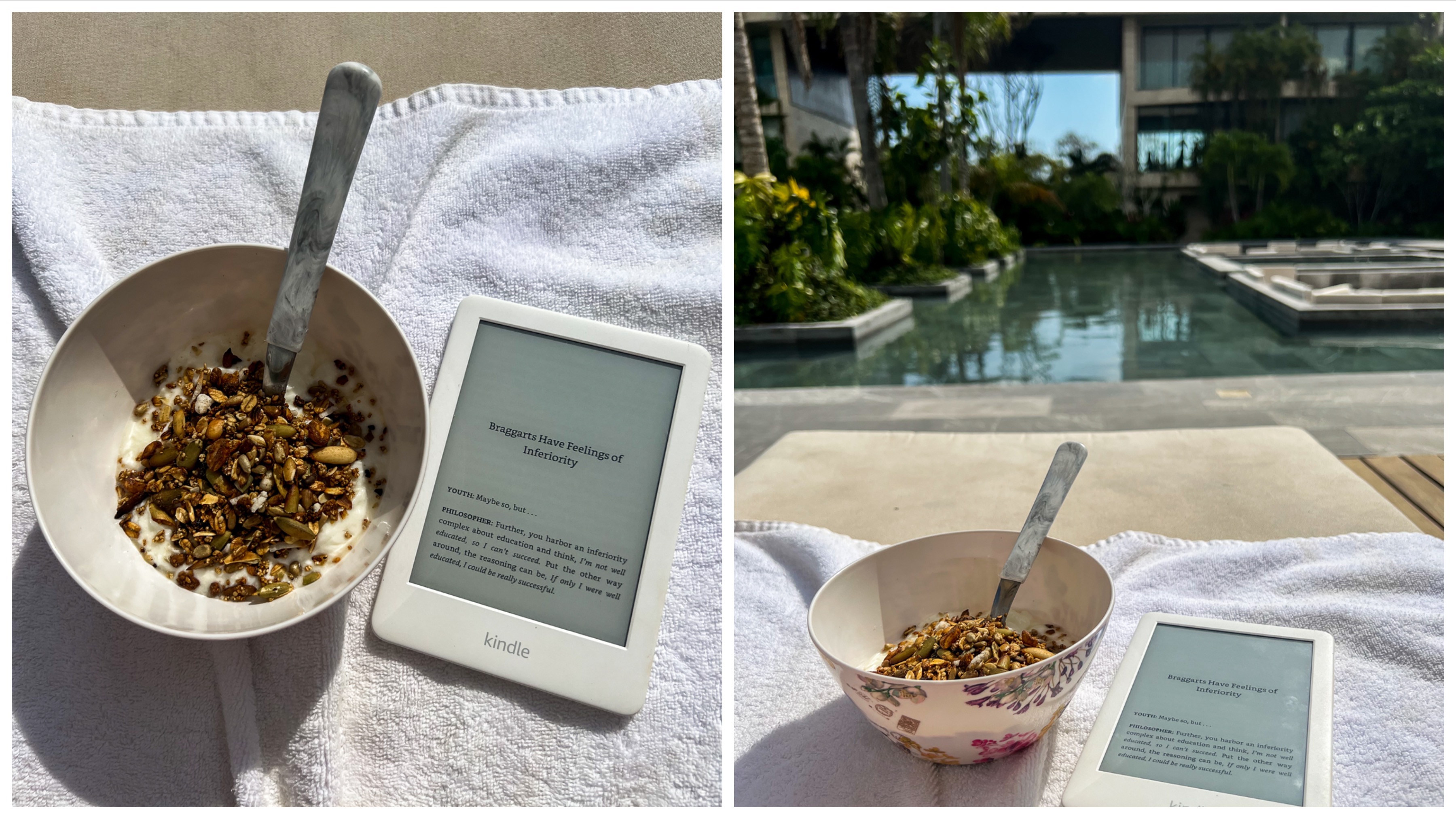 Yoghurt met granola bij het zwembad met het boek "The courage to be disliked"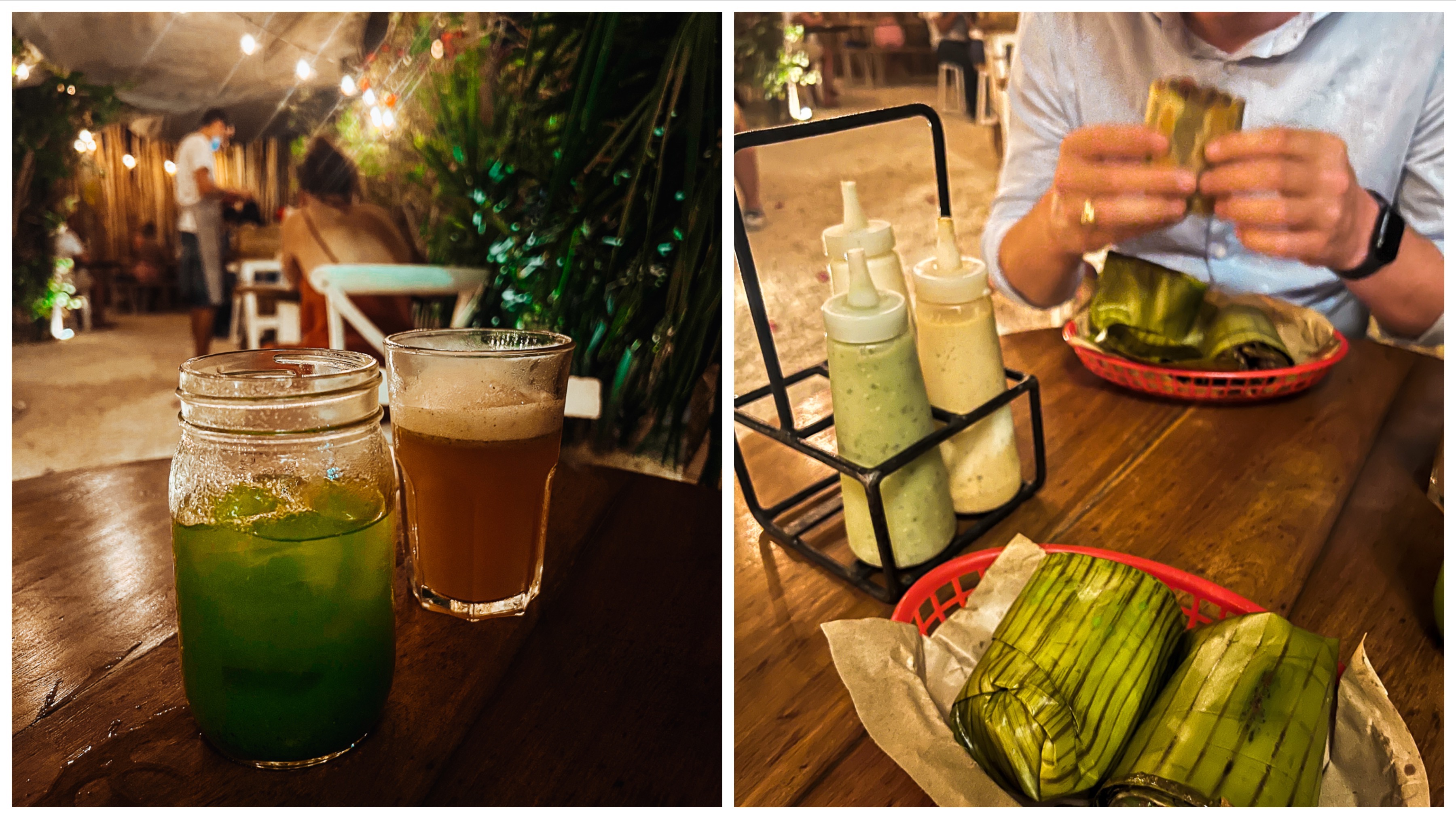 Eten bij Burrito Amor!  Ik ga elke keer voor een vegetarische burrito, deze is ZO lekker!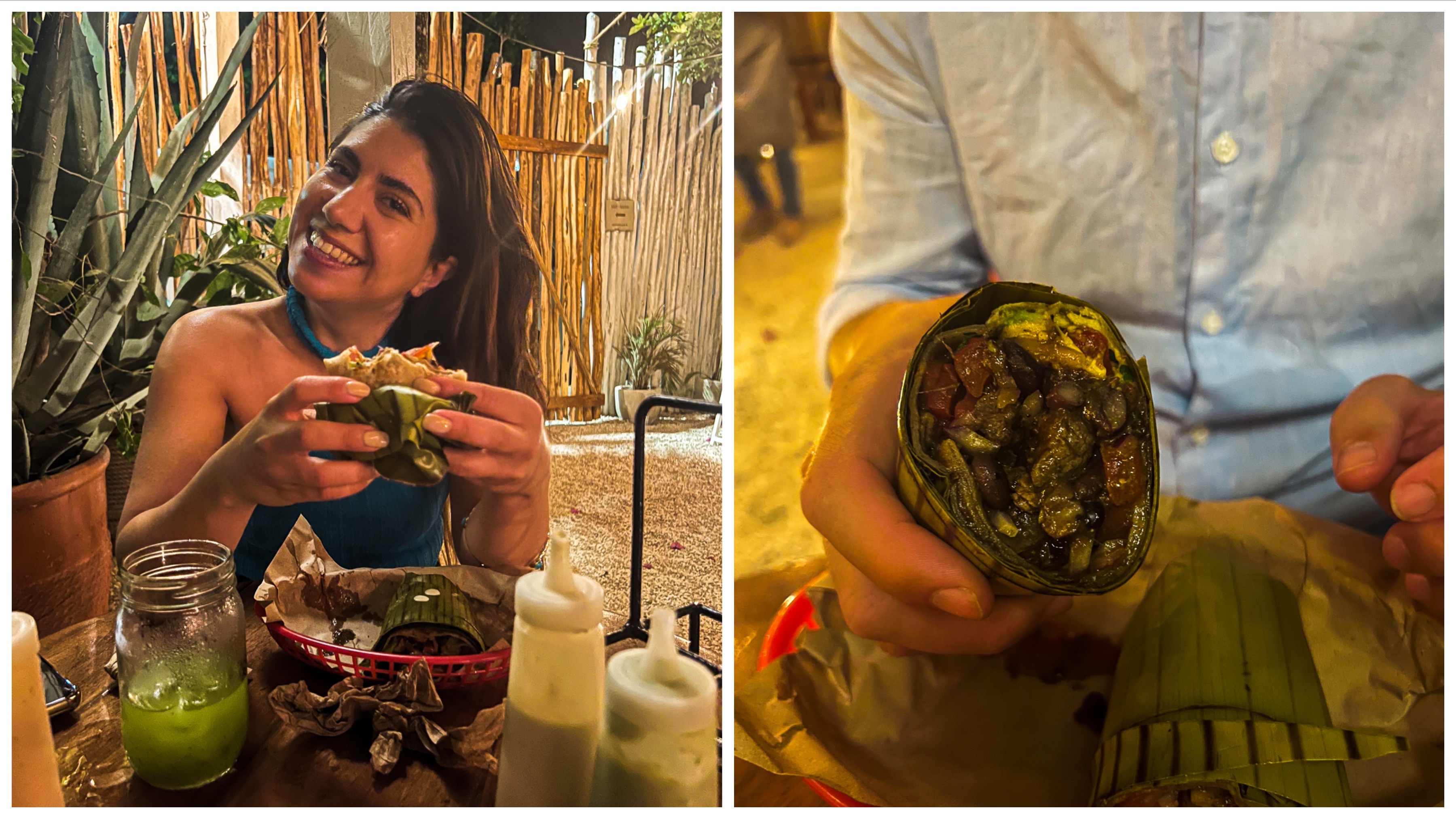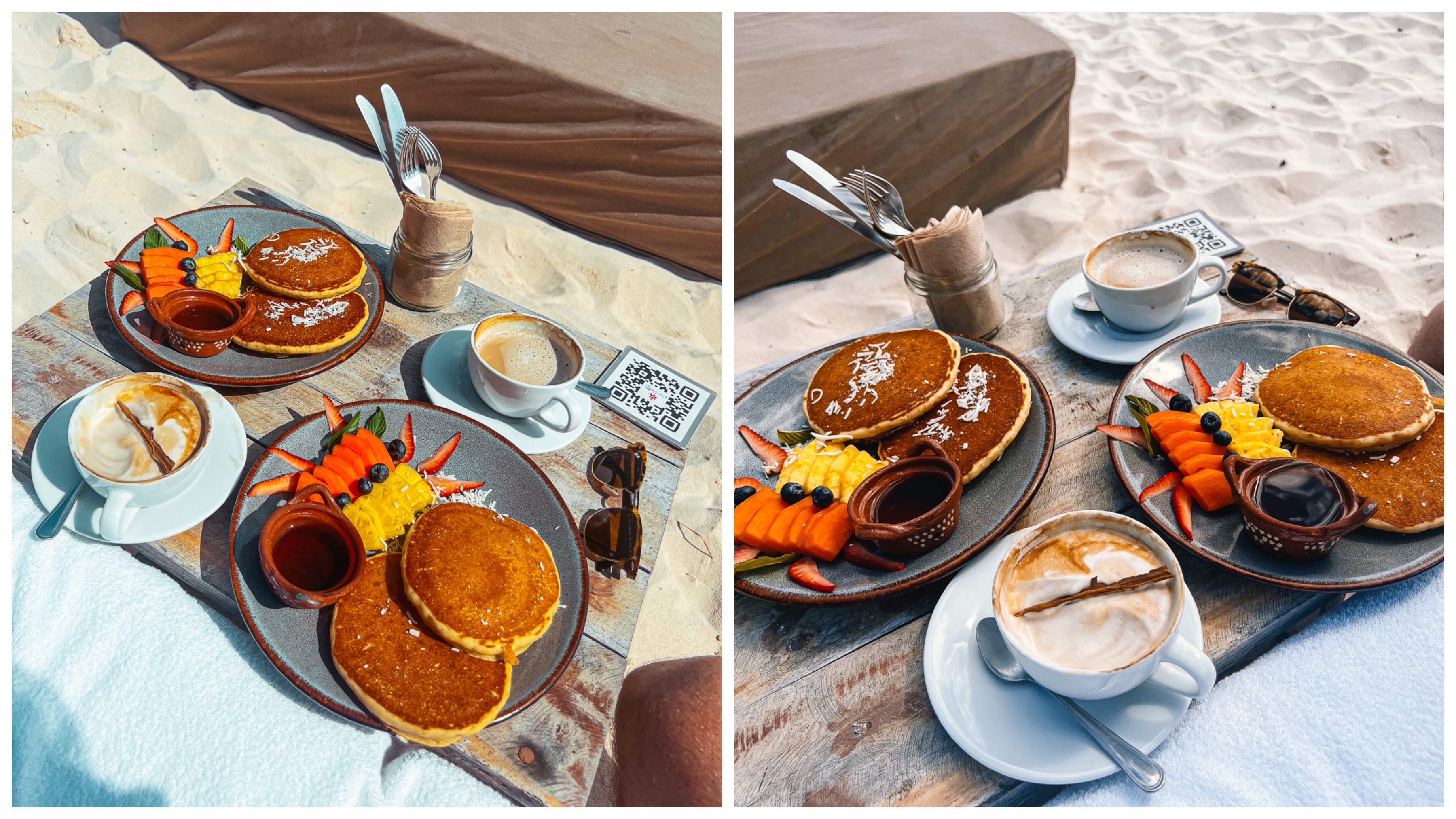 Ontbijten bij Casa Violeta, hier kom ik graag! Ook toen ik in 2021 alleen naar Mexico was lag ik hier veel.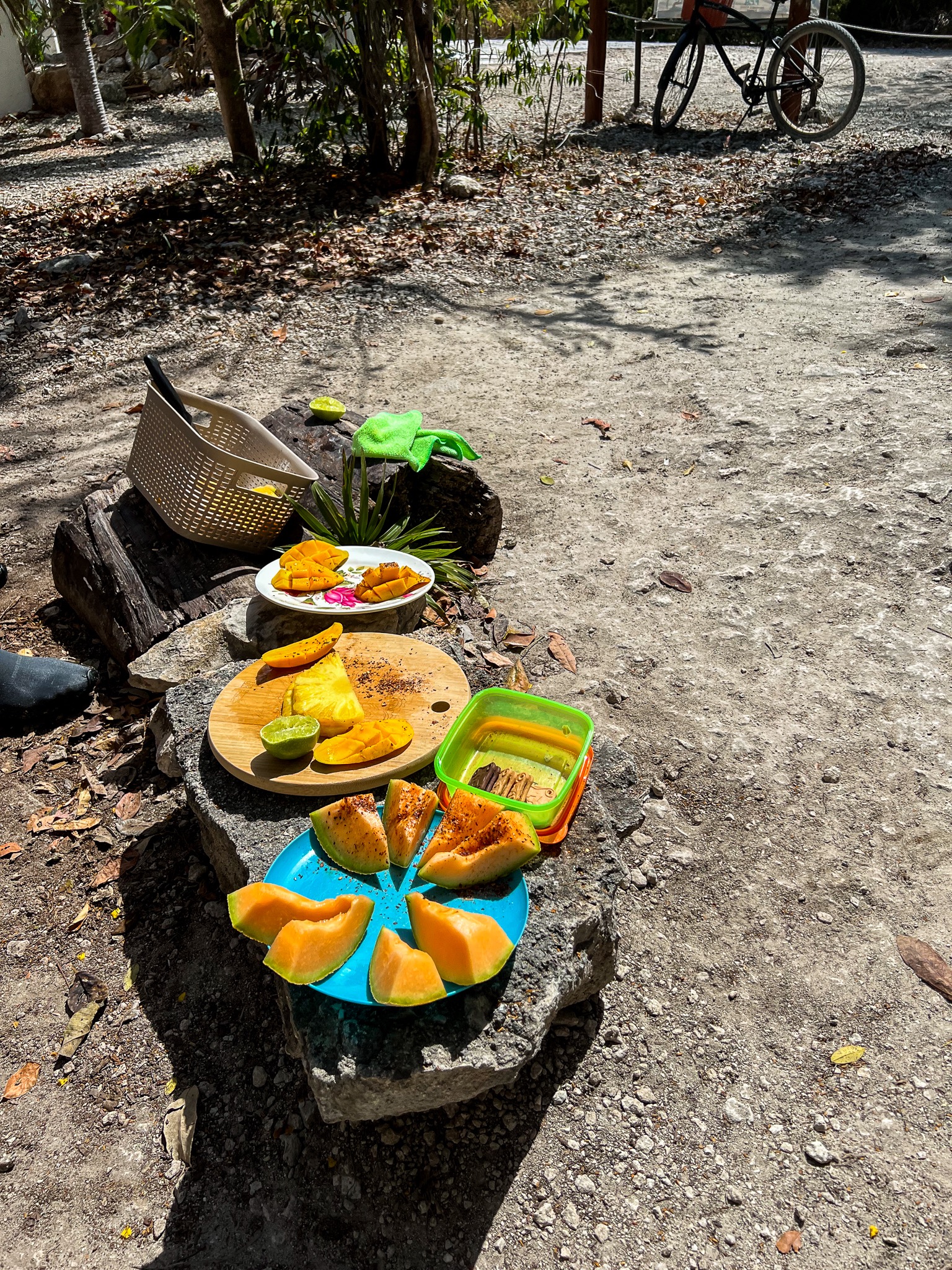 We deden ook een cenote tour, halvewege kregen we heerlijk fruit als snack.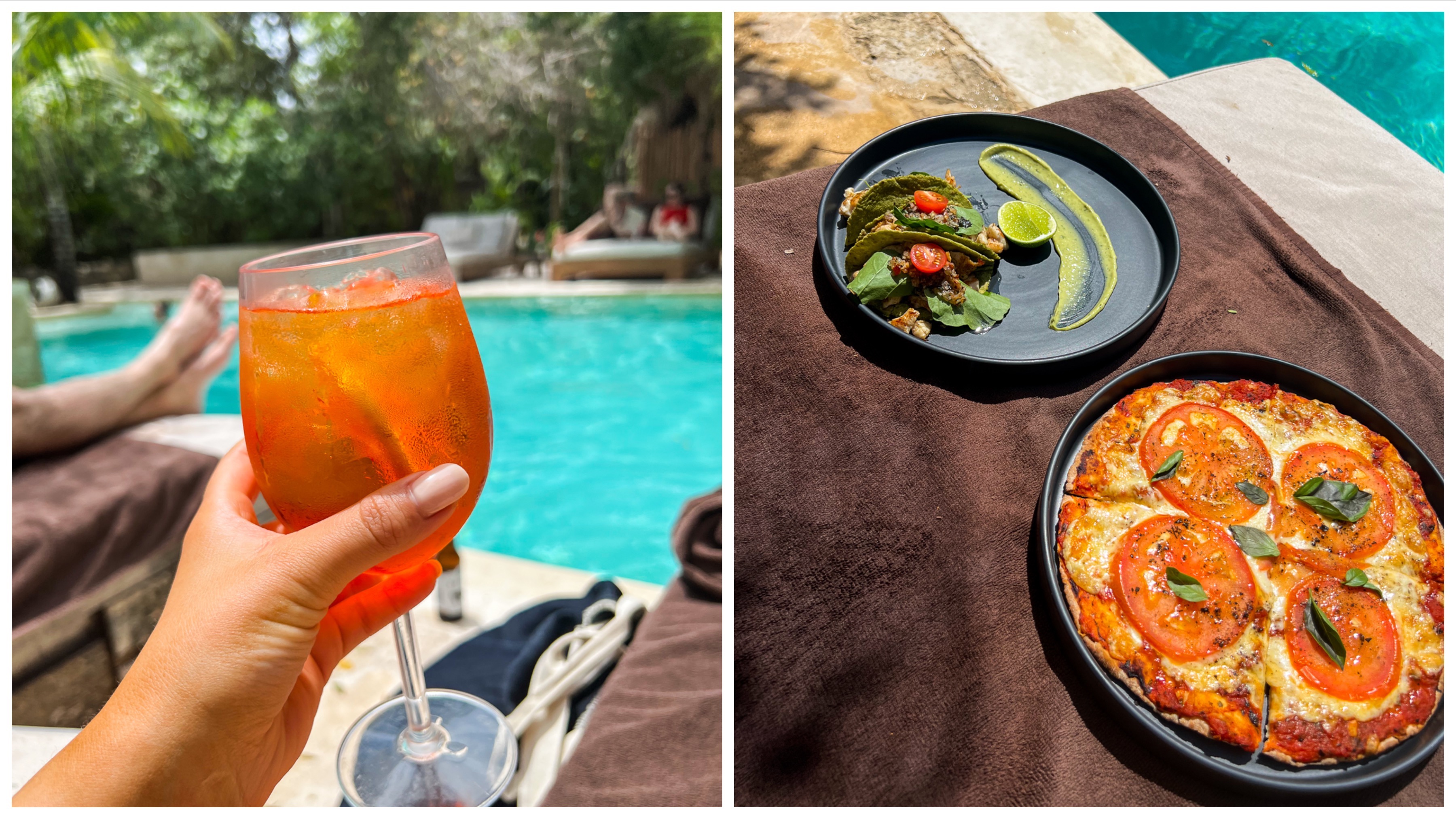 Weer een dagje genieten bij hotel Una Vida met een Aperol Spritz, taco's en pizza. Life is GOOD!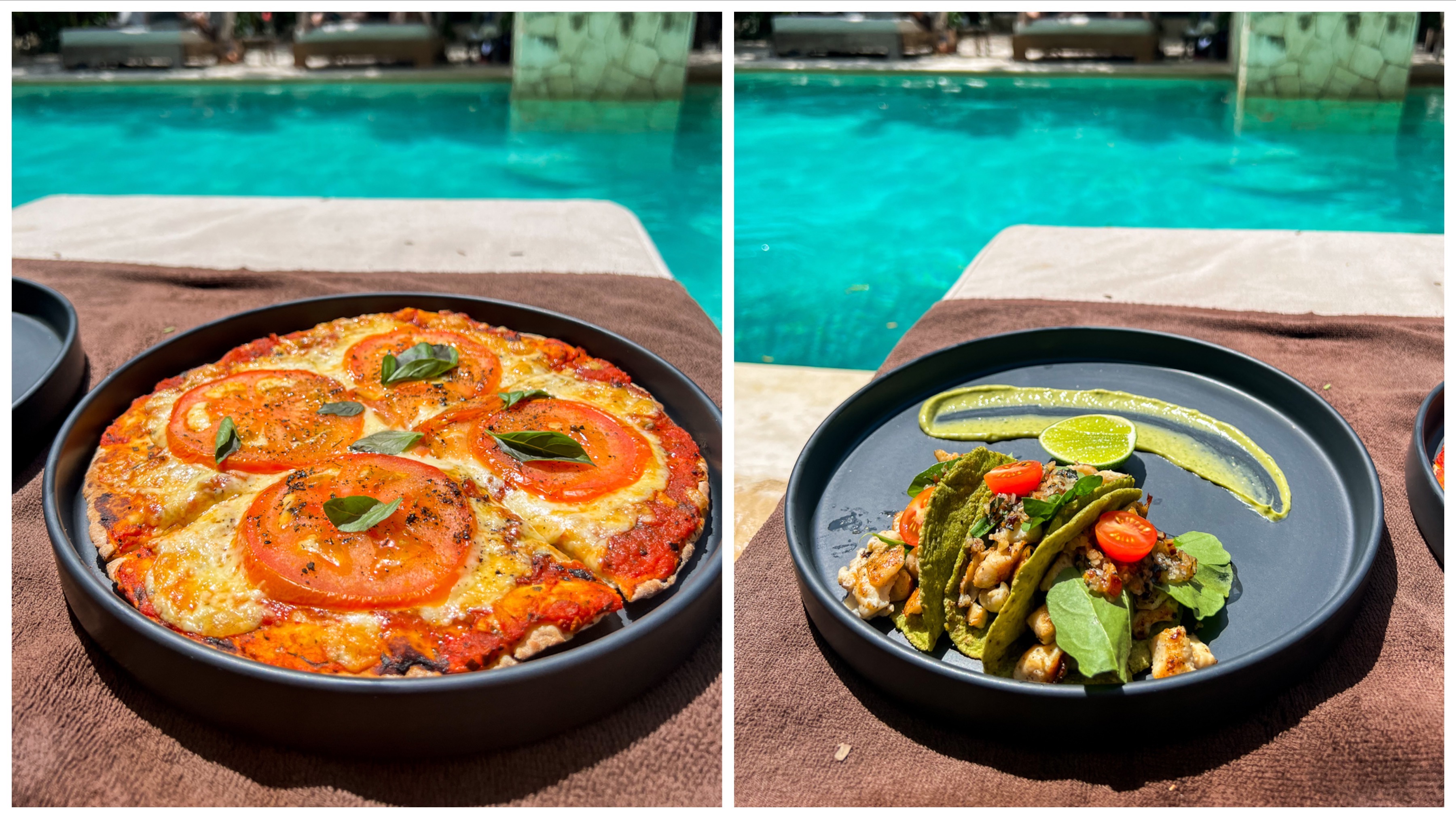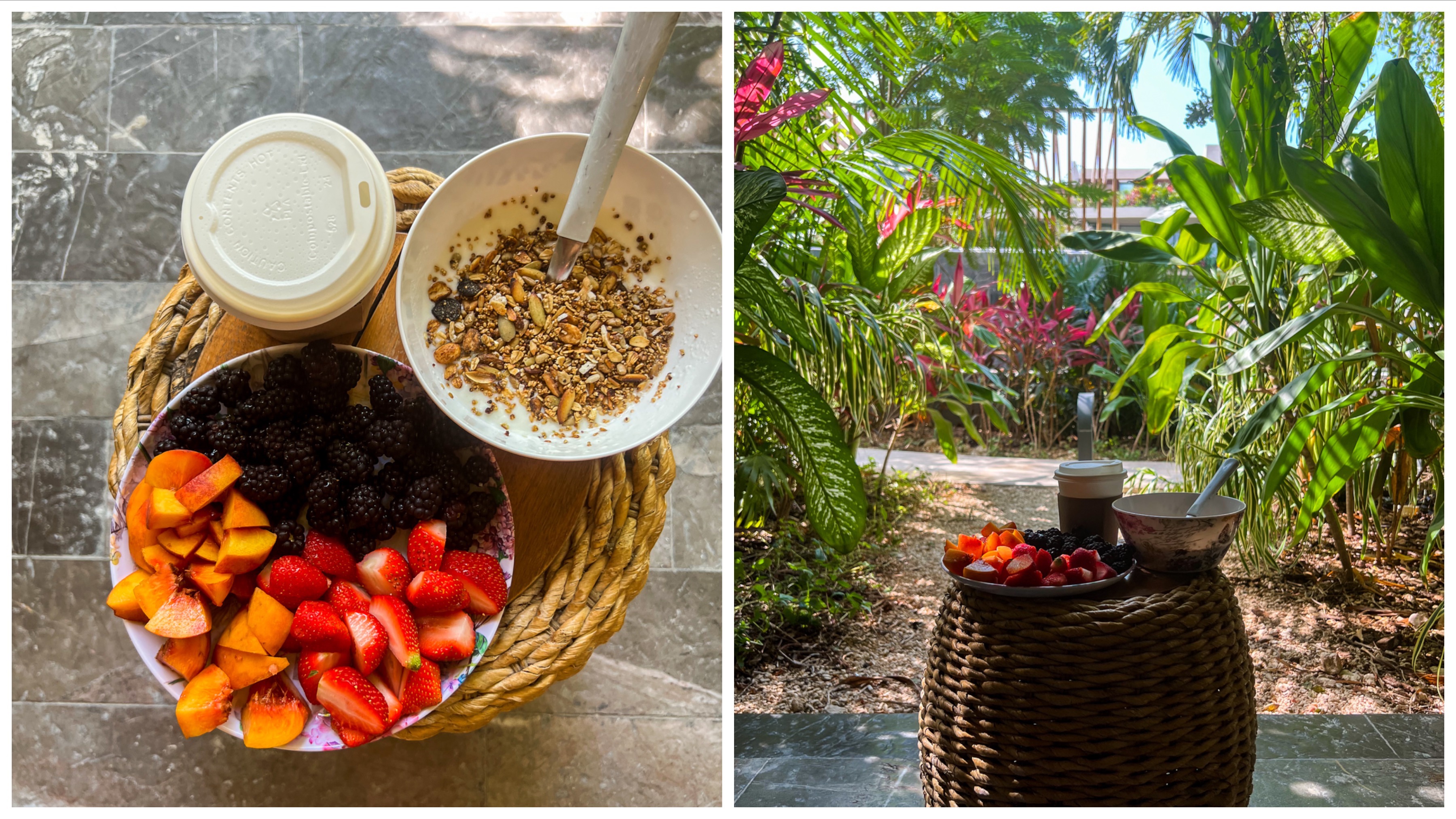 En we sluiten af met heerlijk vers fruit dat we bij Gypsy Market kochten, yoghurt met granola en cappuccino met kokosmelk.
Ik denk dat ik lang niet alles heb laten zien of foto's van heb – maar in ieder geval hoop ik dat je er via dit voedingsdagboek een goed beeld van hebt gekregen. Tulum was weer geweldig, de mensen, de sfeer, het weer, alles! 🙂