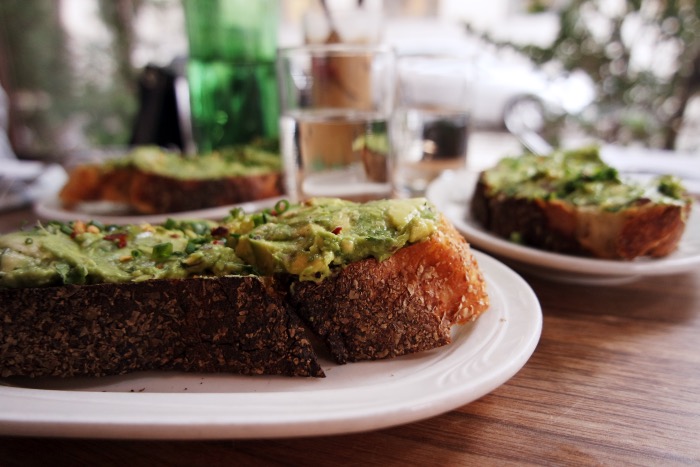 Ja ik ben goed aan het eten in New York! Het kan dan ook niet anders dat ik je even een kijkje laat nemen in de maaltijden. Later een uitgebreider artikel met de beste hotspots en wat je er kunt eten/drinken. Maar voor nu de maaltijden/lekkernijen! Kan ik ook nog even nagenieten van de foto's.
Wees vooral voorbereid op veel foto's van pizza en avocado op brood.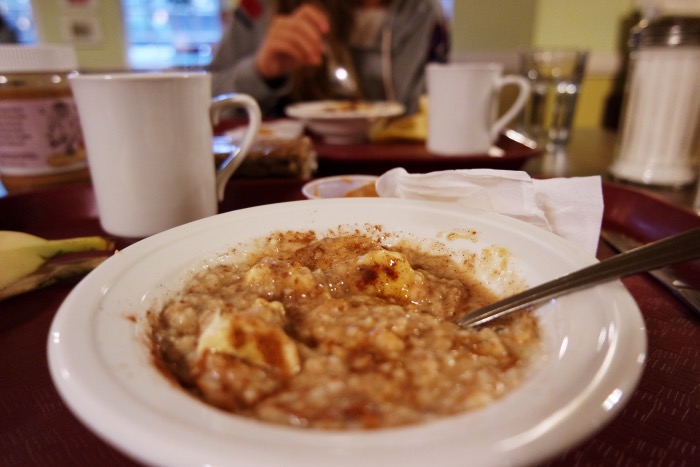 Ontbijt! We beginnen bij de basics he.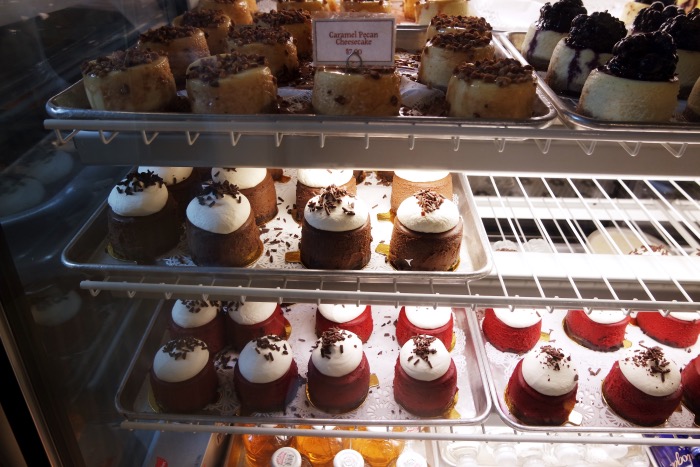 Oooohh ik kon gewoon niet kiezen bij Magnolia Bakery.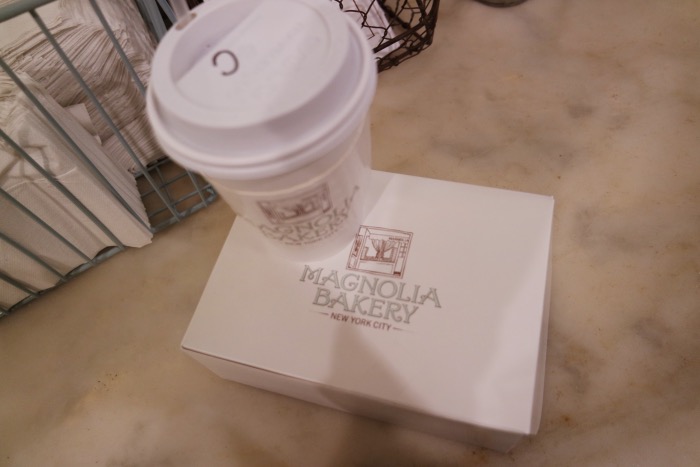 Koffie en een cupcake 🙂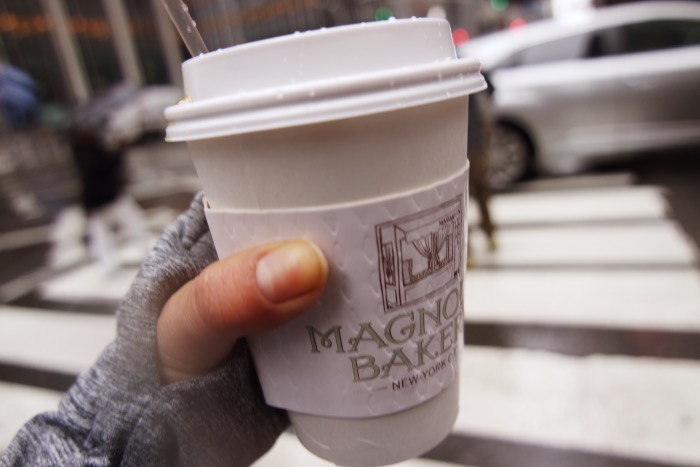 In de regen, buh. Maar wel na een beetje hardlopen door Central Park.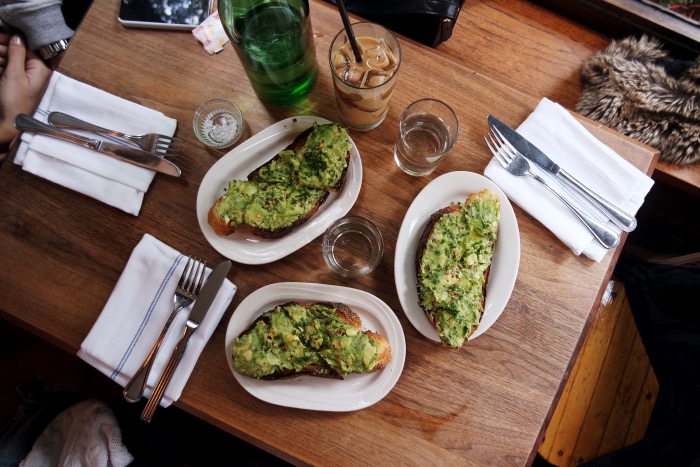 He-mels. Avocado op een knapperig stukje brood. Eigenlijk smaakt het meer naar guacamole op brood omdat er wat citroensap, peper, zout en chili door de avocado zit. Maar echt heerlijk dit.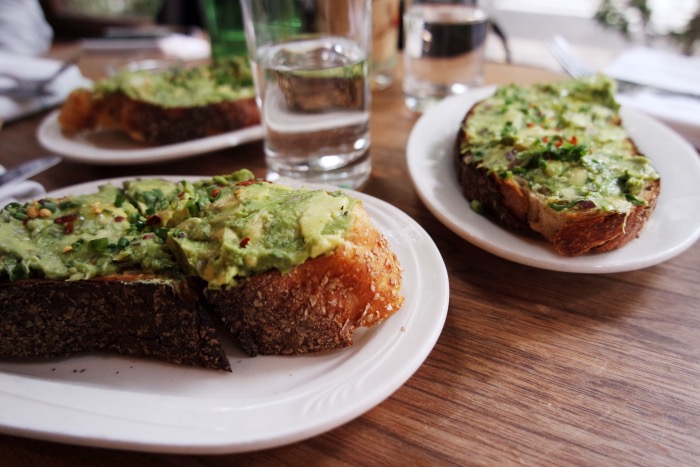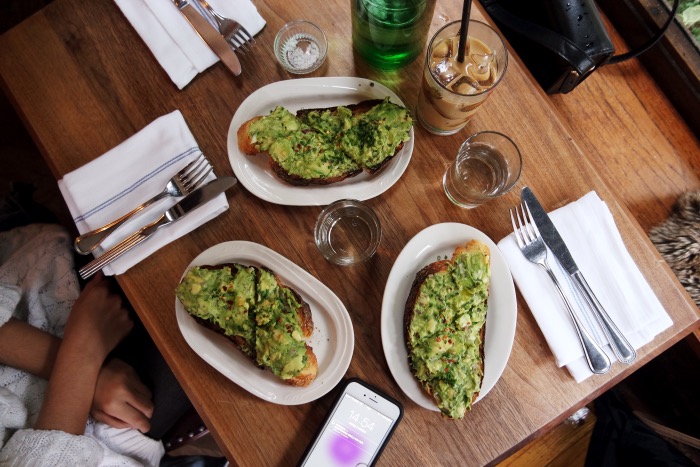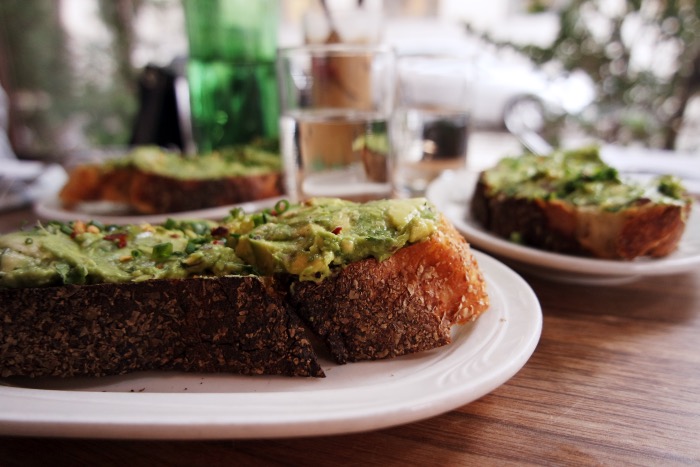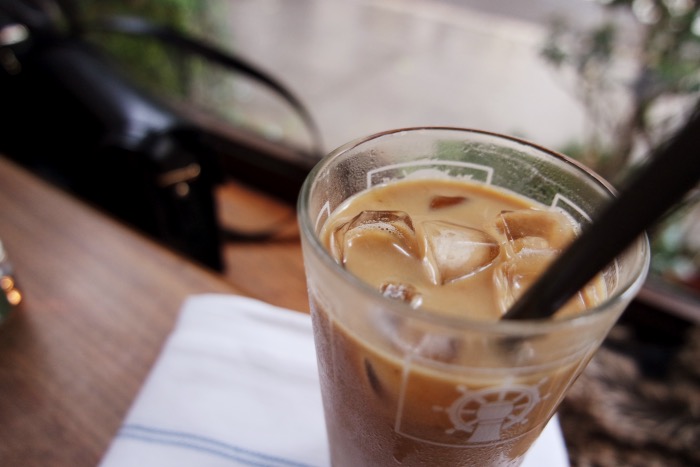 Iced latte, in een vreselijk lelijk glas. Ik probeerde er nog een mooie foto van te maken zonder dat je het hele glas zag, haha.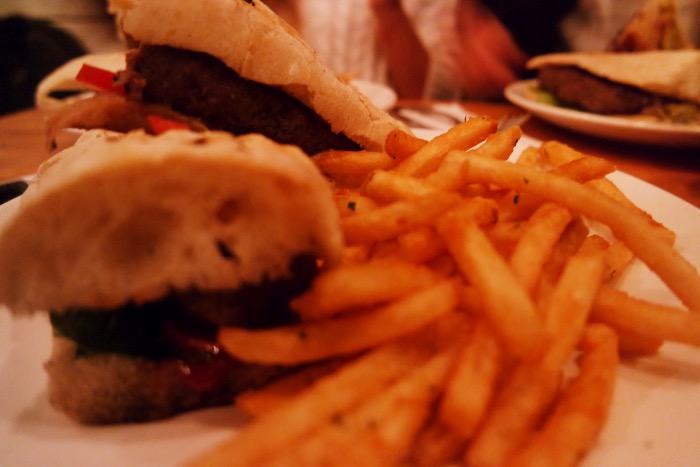 Ik had honger, de camera wilde niet scherp stellen en het licht was niet perfect. Maar natuurlijk heb ik burgers gegeten! Alleen niet op standaard burger broodjes.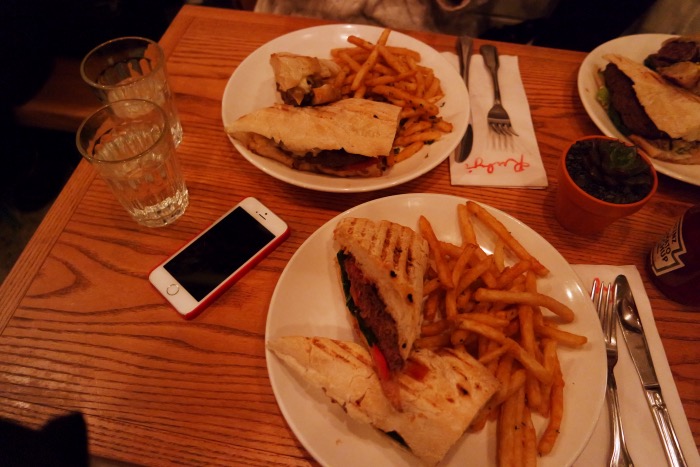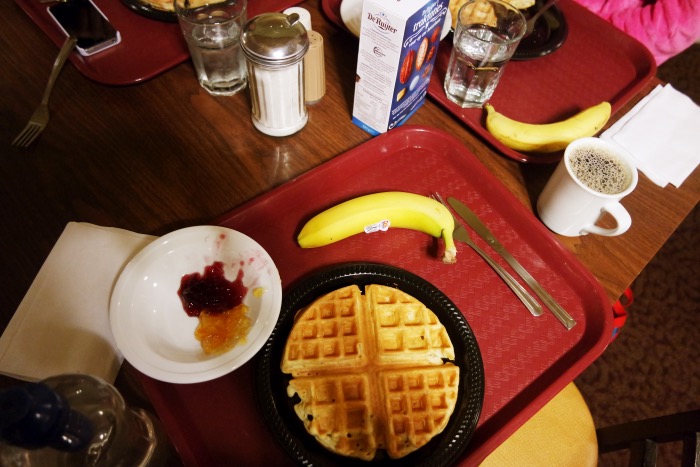 Ontbijt nummer 2. Wafel met jam en banaan + koffie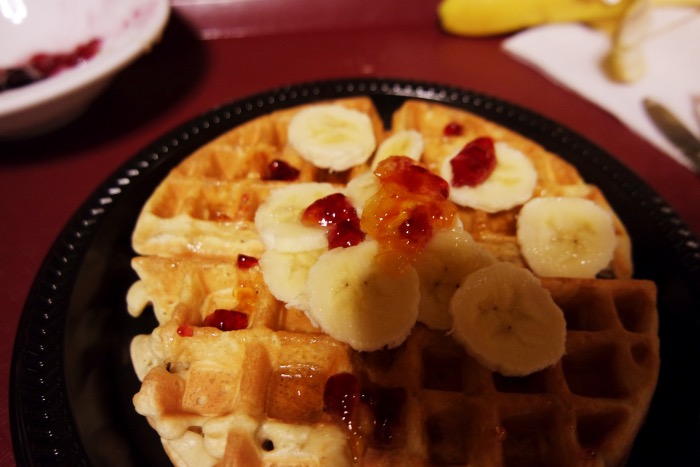 Je moet er toch wat leuks van maken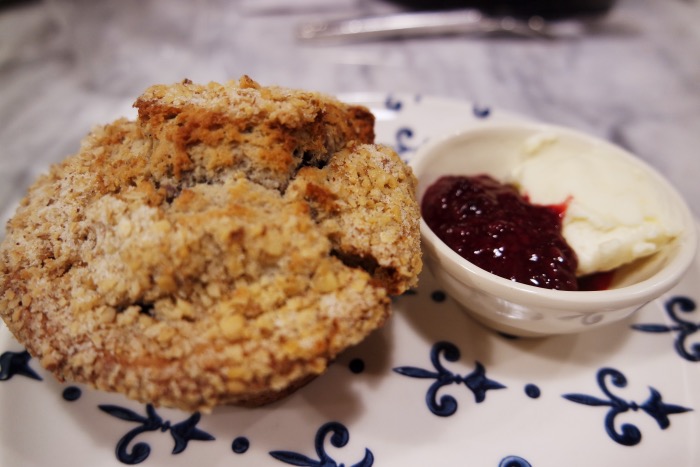 Ik ging richting Soho om een leuk koffietentje te zoeken waar ik wat kon lezen en schrijven. Ik had wel zin in wat kleins en vroeg hoe groot een bepaalde hap op de kaart was. De vrouw zei "Oh not that big", ondertussen gebaarde ze met haar beide handen naar wat ongeveer anderhalve pistolet zou zijn, "And you get some yogurt and fruit on the side with some whipped cream".. Ehhhhhhh, not that big? Laat maar, "I'll just take the muffin", zei ik. Ik weet niet of je het ziet? Maar die muffin is ENORM. Ik denk zo'n 400-500 kcal haha. Dus mijn hele lunch.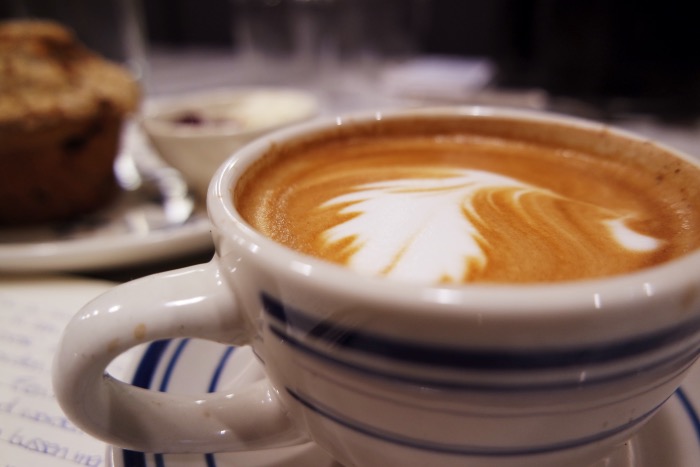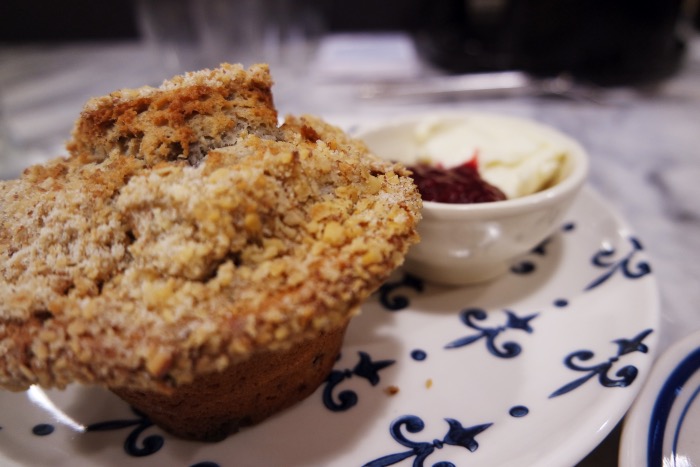 Maar wel HEMELS. Zo warm en zacht en oohh..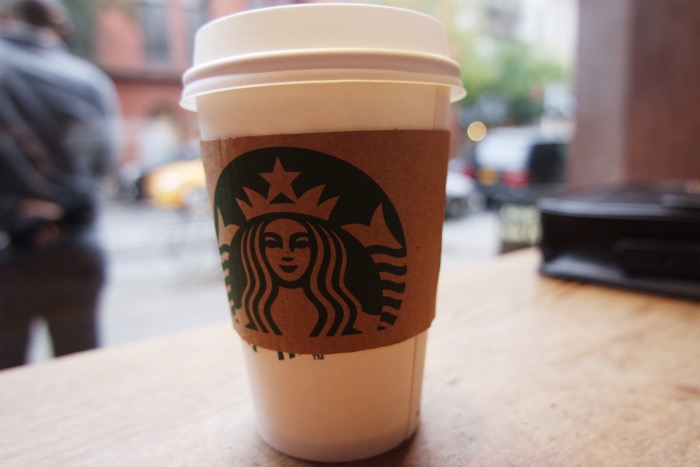 Starbucks kan niet missen.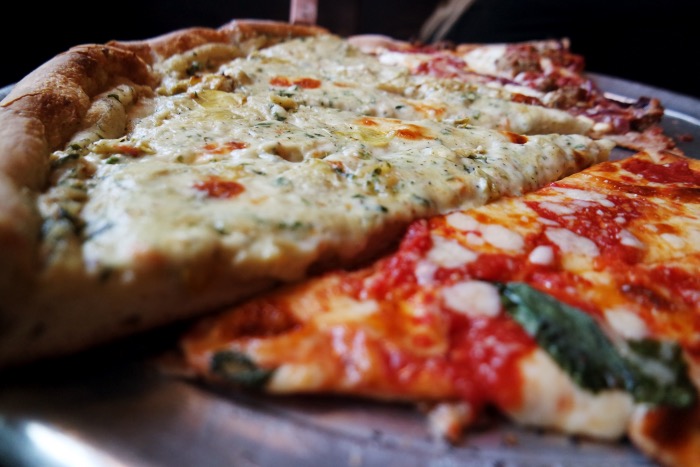 Pizza stond ook nog op de planning. Ik ben fan van pizza met een dikke, luchtige bodem en dat was het geval bij de artisjok variant. Maar het was zóveel dat we een doggy bag meenamen.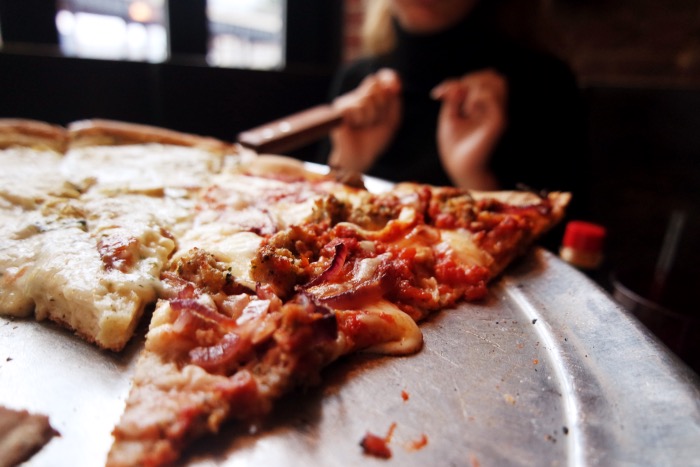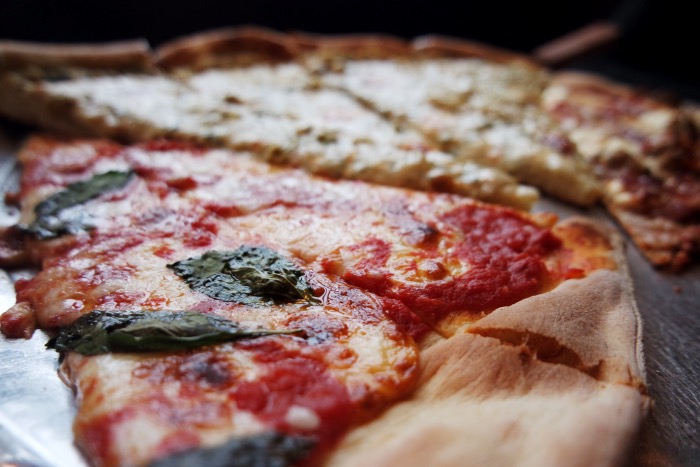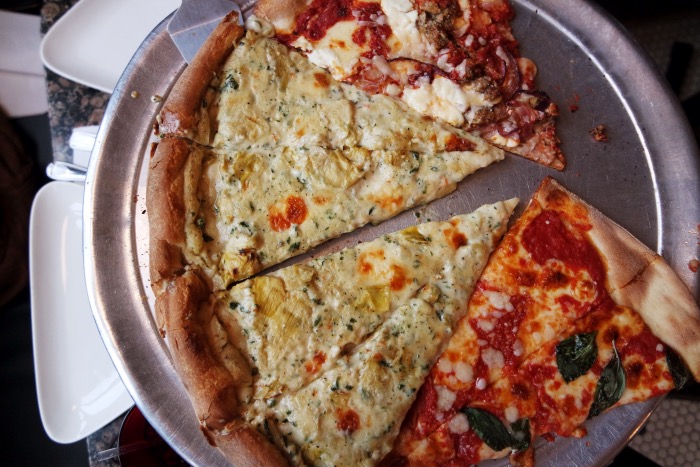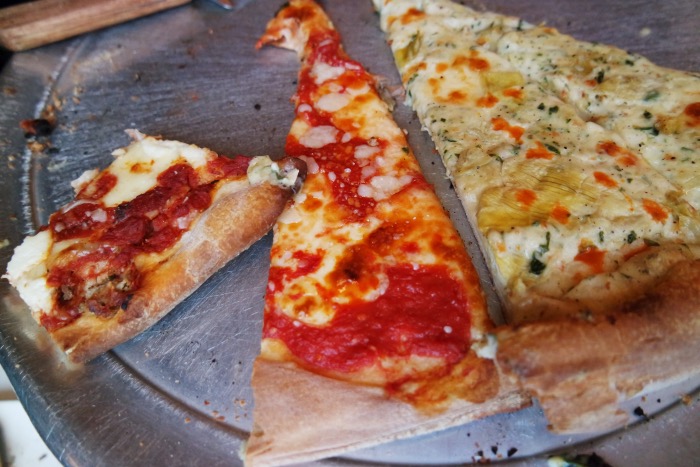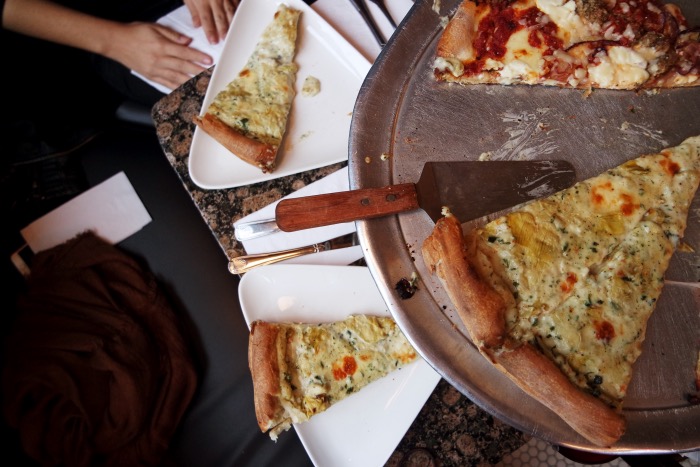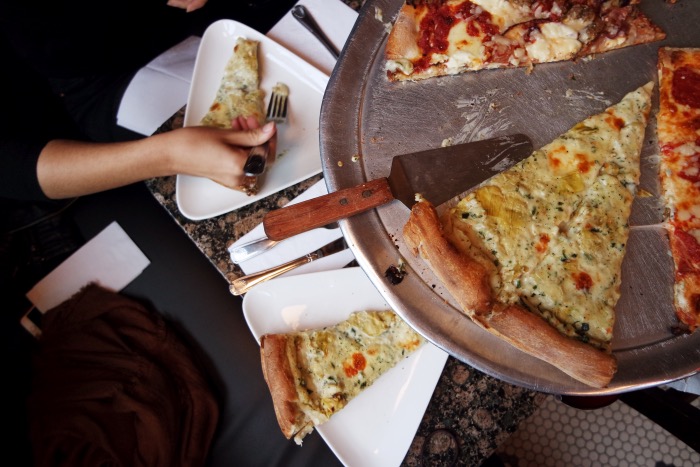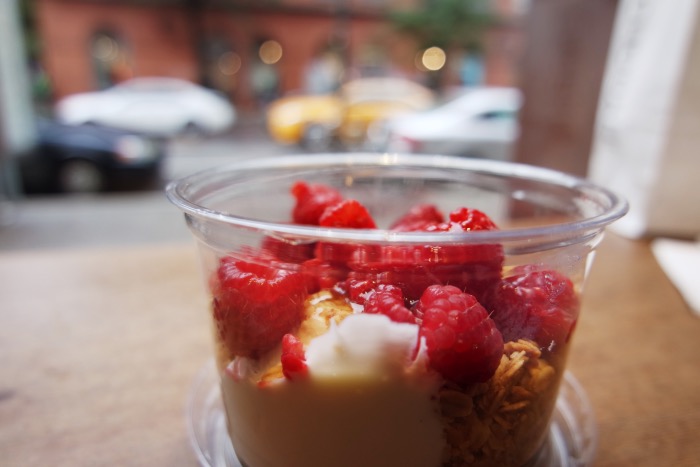 Chobani yoghurt!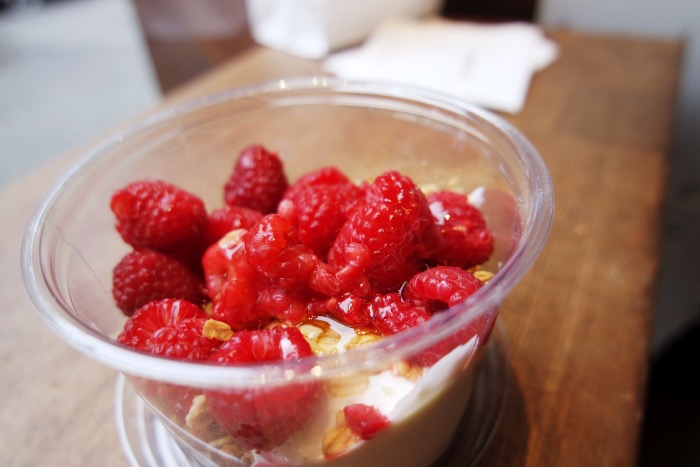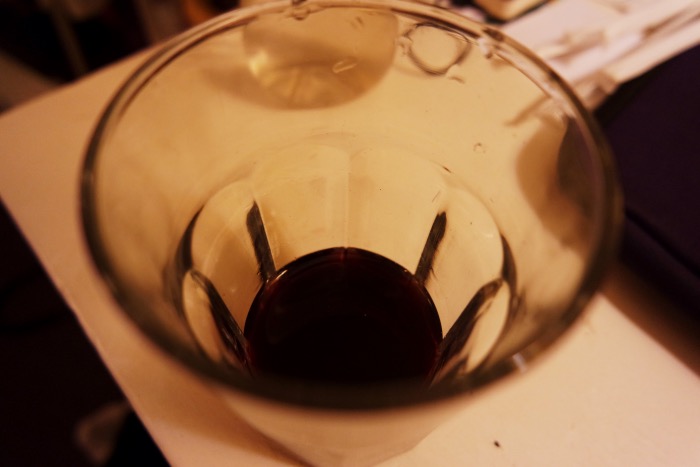 Wijn drinken op de kamer voor we naar de bios gingen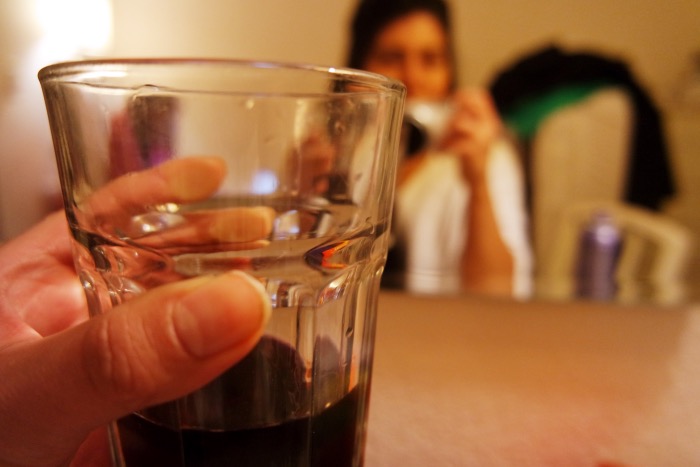 Oef, ik kan niet wachten tot ik weer mn nagels ga lakken.. Hehe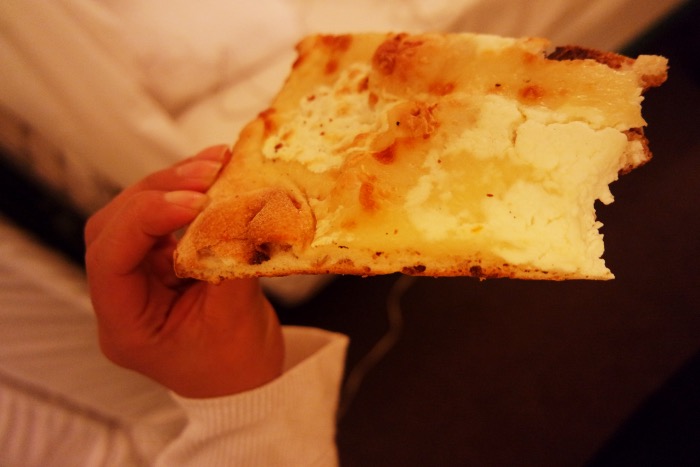 Oja en restjes pizza!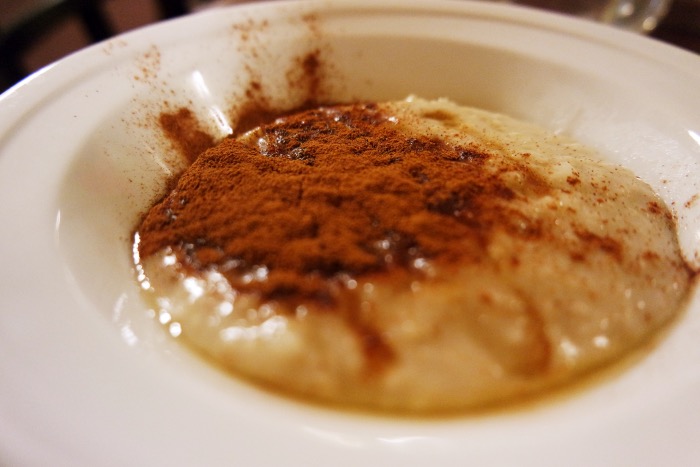 Volgend ontbijt: havermout met kaneel!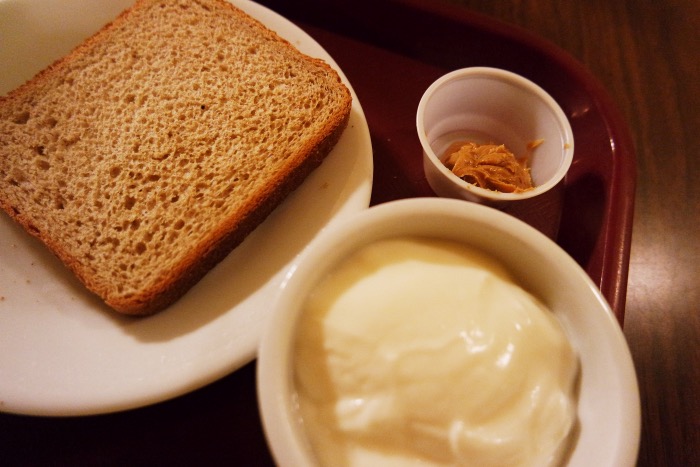 Brood, yoghurt en pindakaas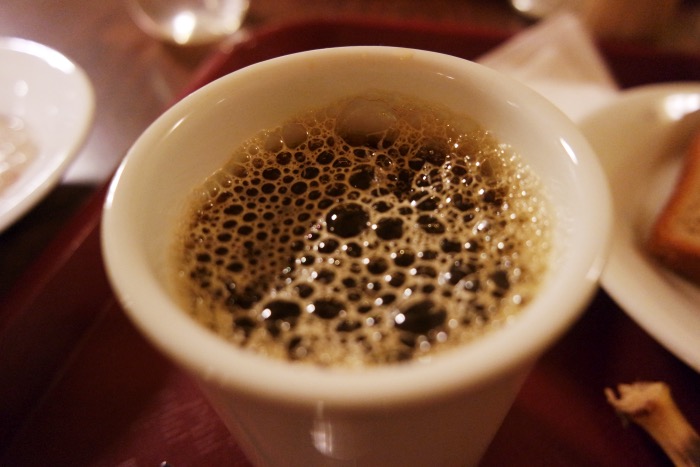 Koffie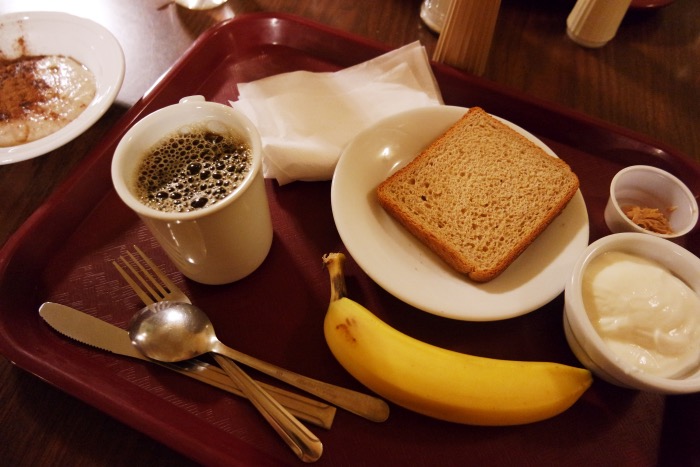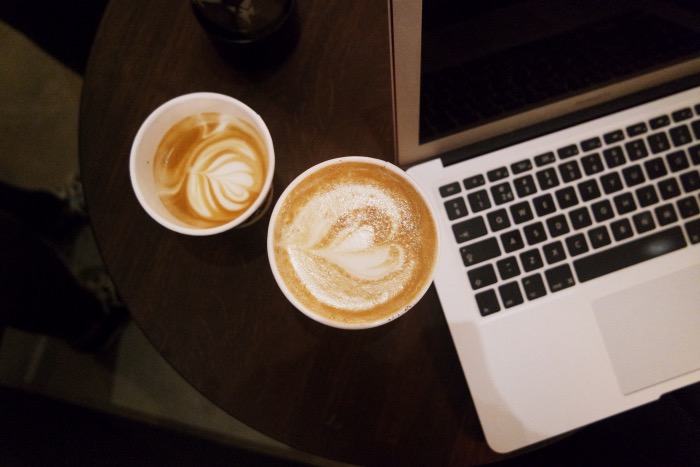 Koffie in soho (daar hebben ze zoveel hippe tenten!), ik had een gember latte. Wooooooow zo lekker!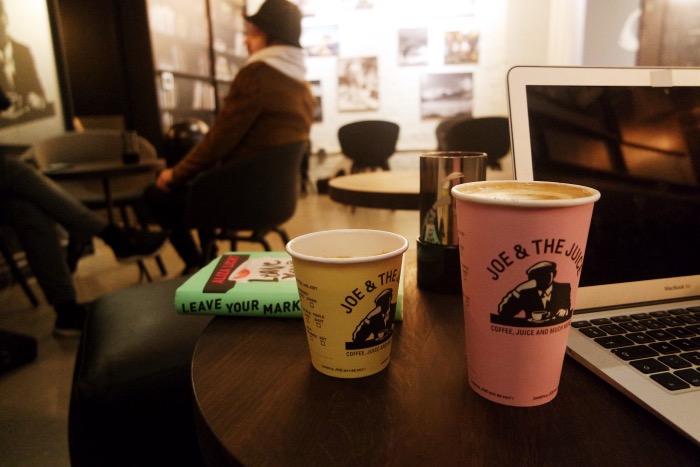 Ik kan niet wachten om jullie mijj aanradertjes te laten zien in een artikel! Voor nu even kunnen 'proeven' van wat ik heb gegeten en gedronken hier in New York.