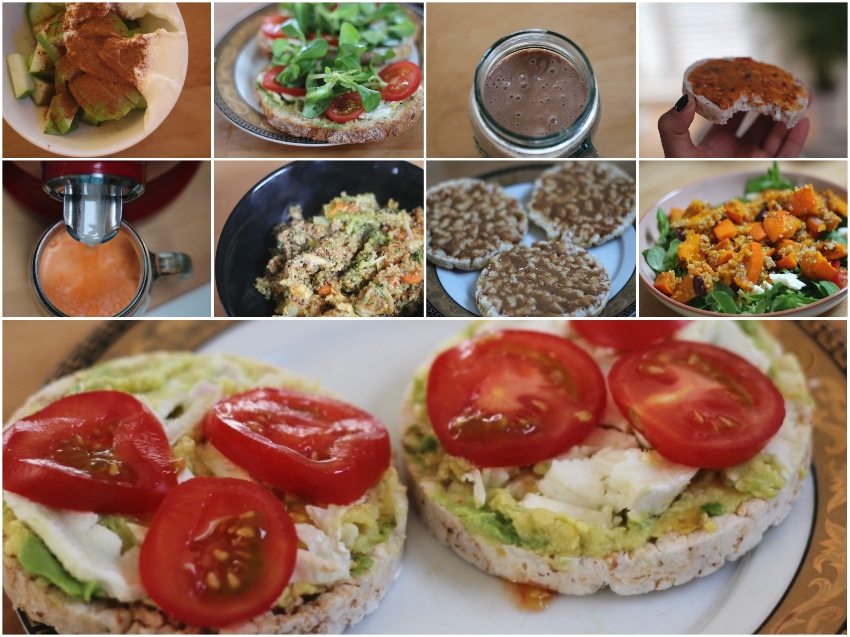 Na een week met heel veel gesnoep, kwam een week met meer balans. En dat is weer goed te zien in dit voedingsdagboek. Zo ga ik, en jij waarschijnlijk ook, door verschillende 'eetfase's' en dat is allemaal oké. Het mag er allemaal zijn. Het gaat niet om perfectie maar om balans en ik ben ervan overtuigd dat je geen balans creëert door constant boos te worden op jezelf of je schuldig te voelen over wat je eet.
Het mag er allemaal zijn en het is er om een reden: dat snoepje, dat ijsje, die salade, dat stuk fruit. Allemaal.
Oké, op naar het voedingsdagboek!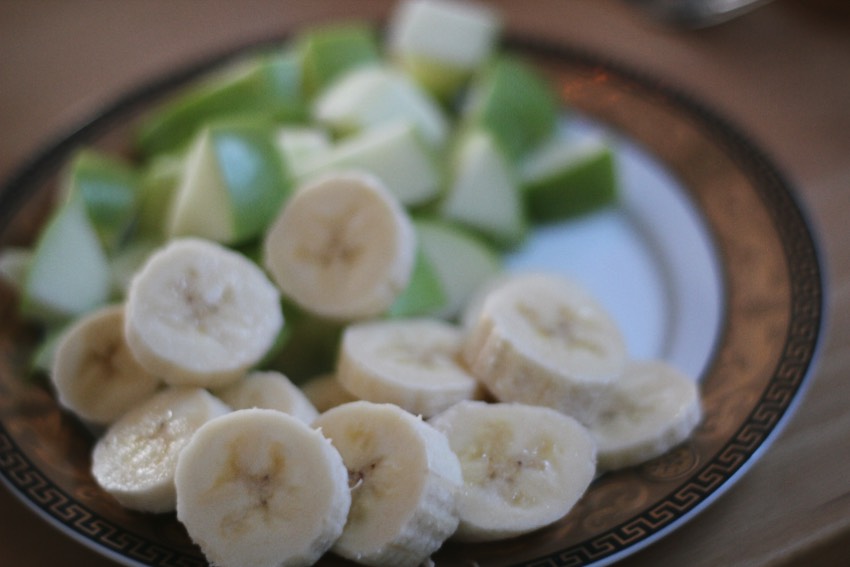 Banaan en een appel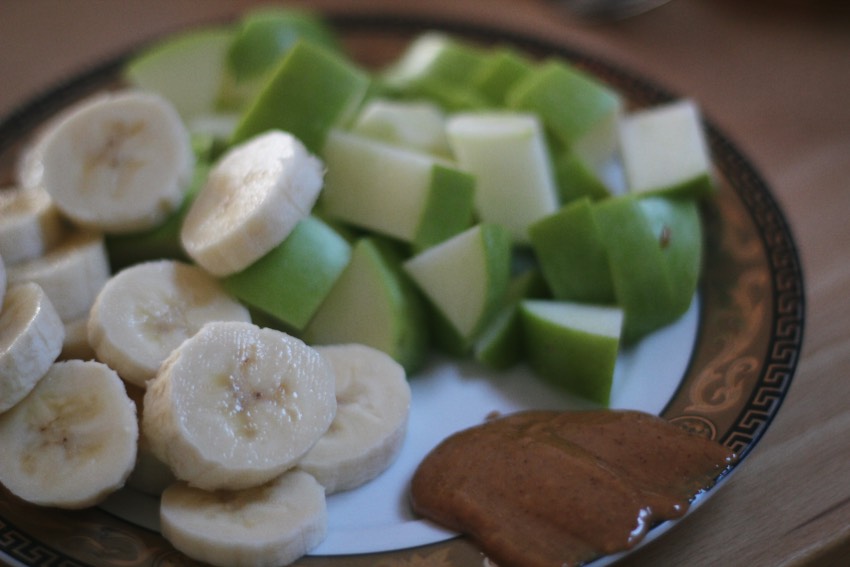 Dippen in pindakaas! Heerlijk!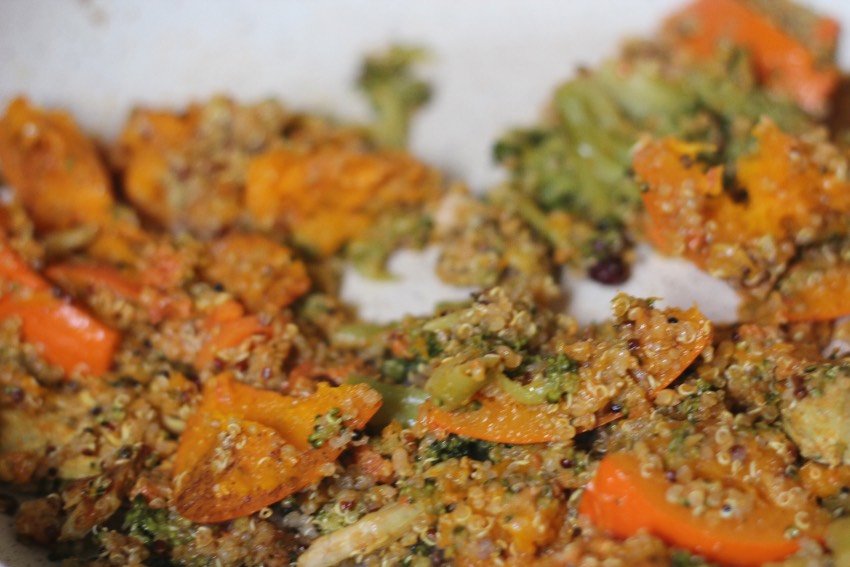 Quinoa, broccoli, pompoen en kidney bonen.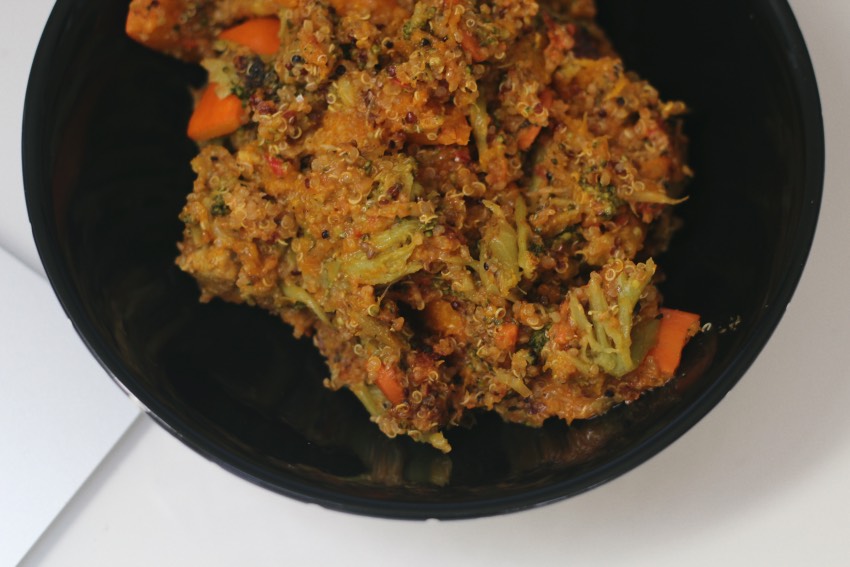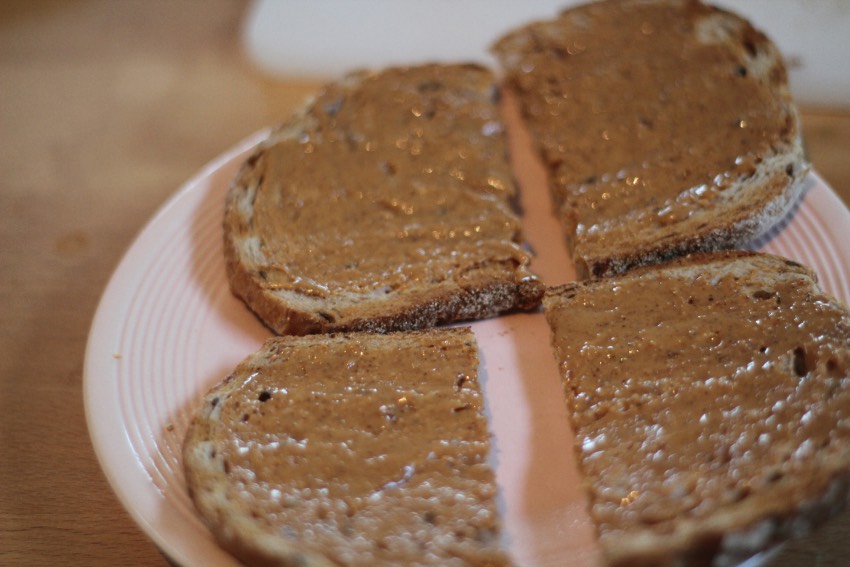 Broodjes op de grill en vervolgens besmeerd met pindakaas.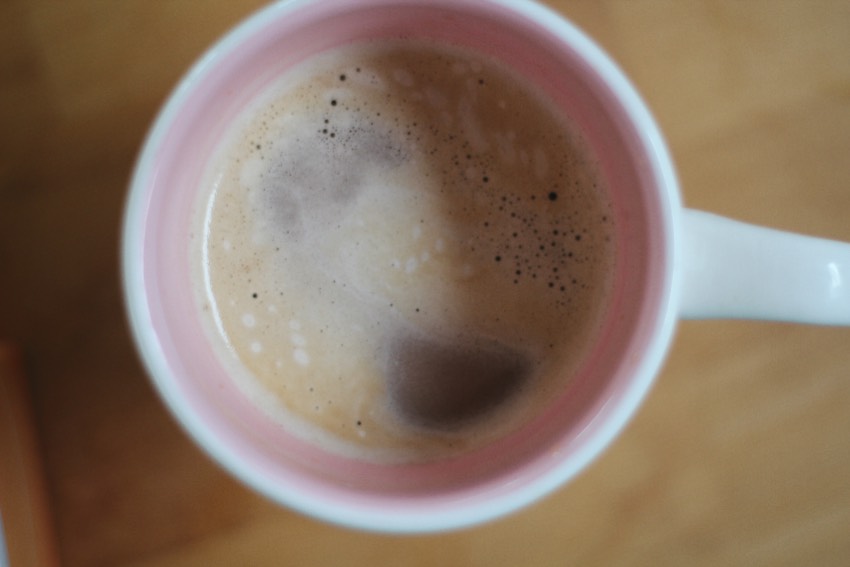 Koffie met amandelmelk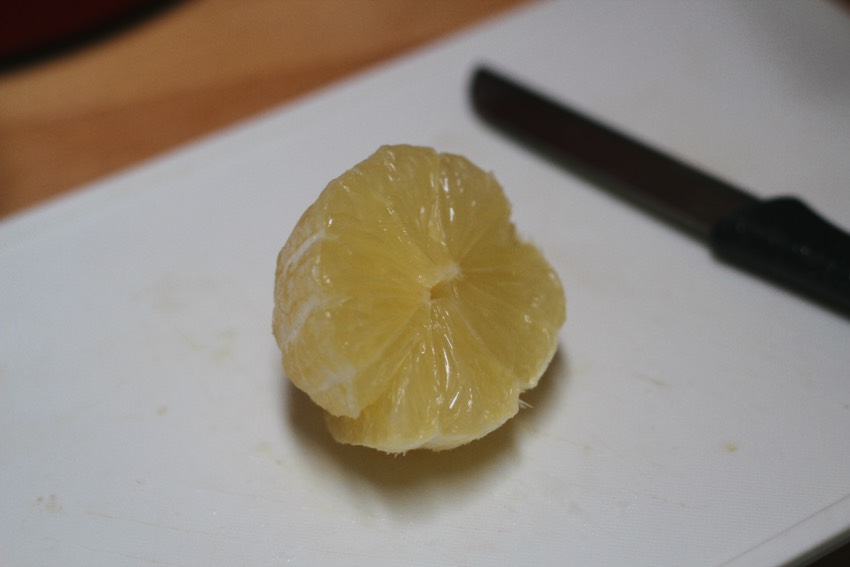 Een halve citroen voor door mijn sapje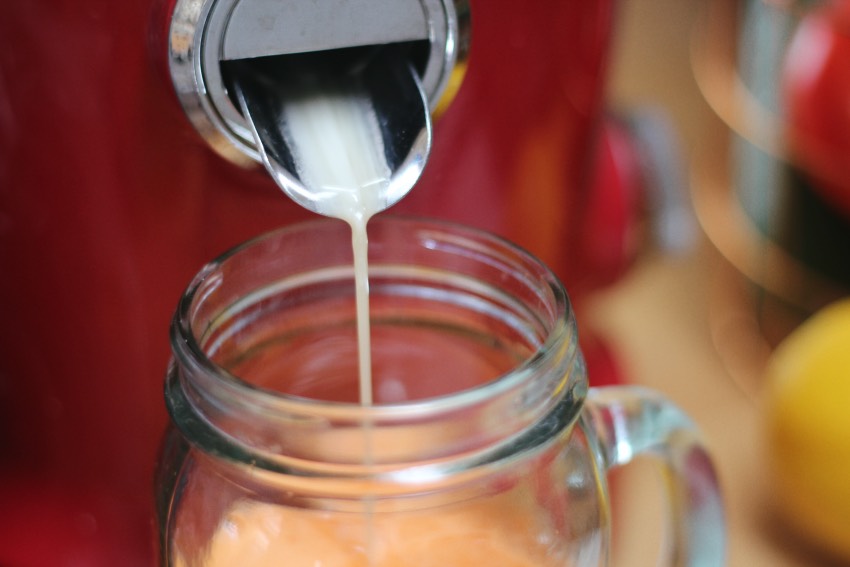 Af en toe gooi ik er een sapje doorheen omdat ik het heerlijk vind om het zo zelf te maken met mijn eigen ingrediënten.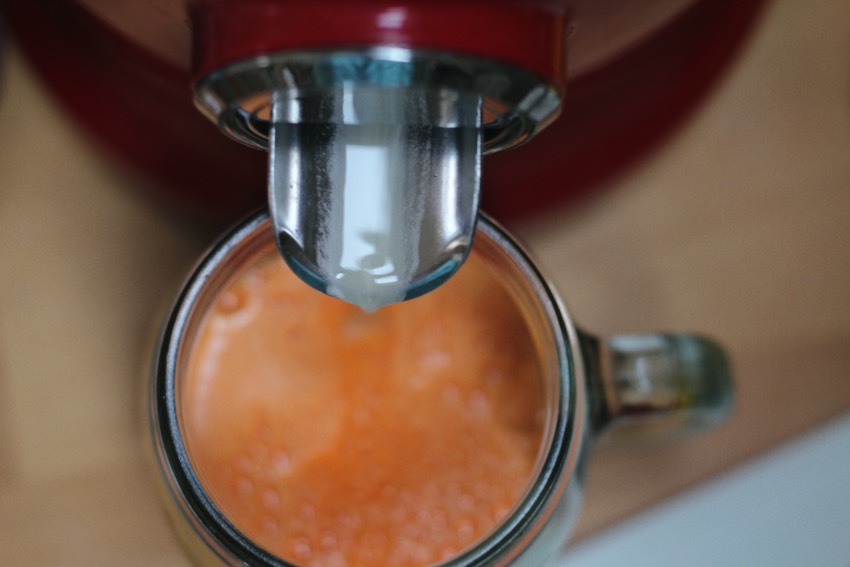 Ik doe er een flink stuk gember doorheen en vervolgens: een halve citroen, twee wortels, een halve appel, verse munt en wat sinaasappelsap.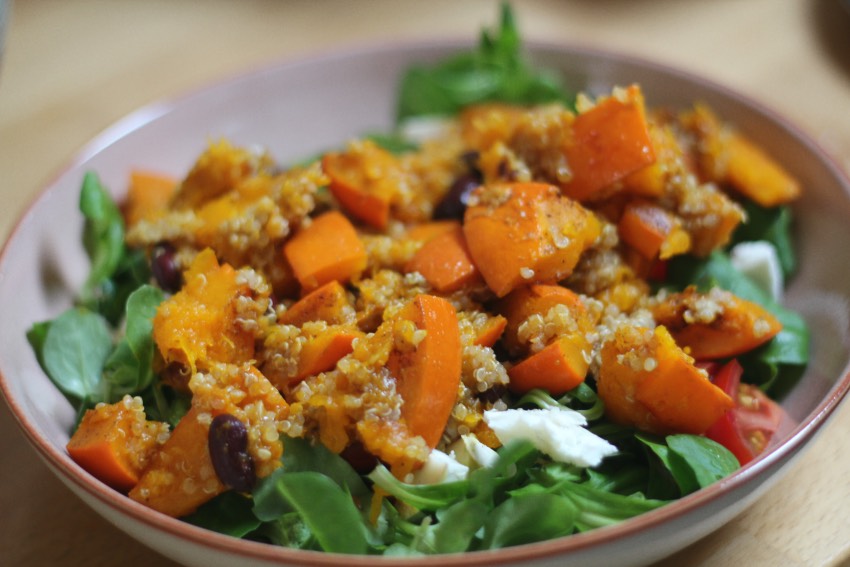 Salade met geitenkaas, tomaat en het mengsel dat ik eerder had gemaakt met quinoa, pompoen, broccoli en kidney bonen.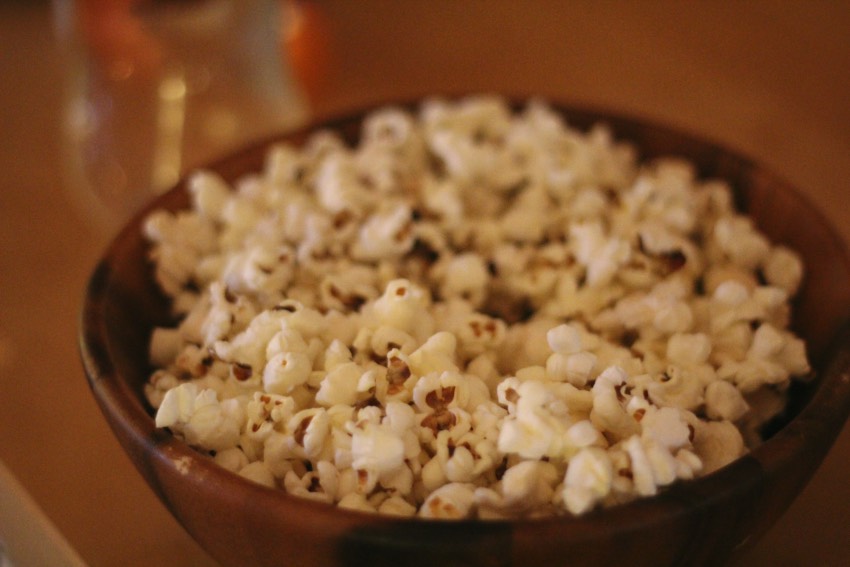 Popcorn time!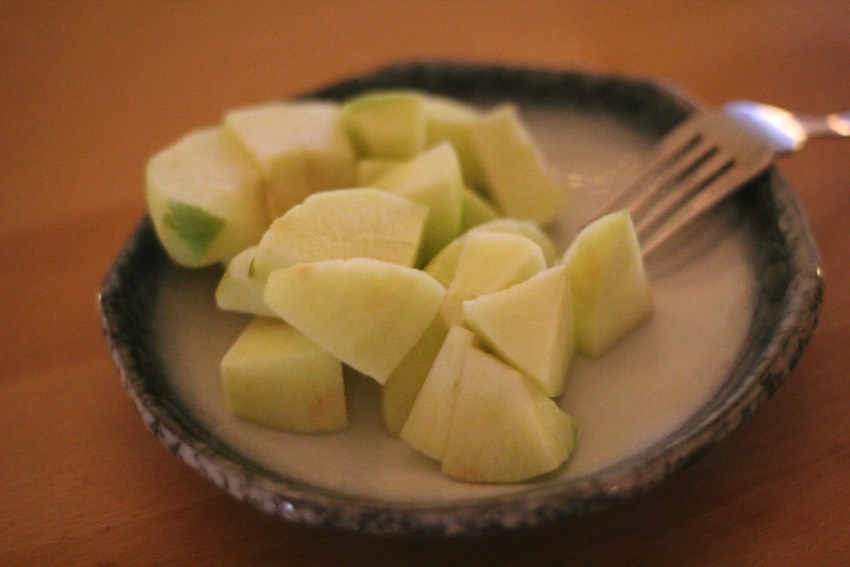 Trek in de avond betekent: een appel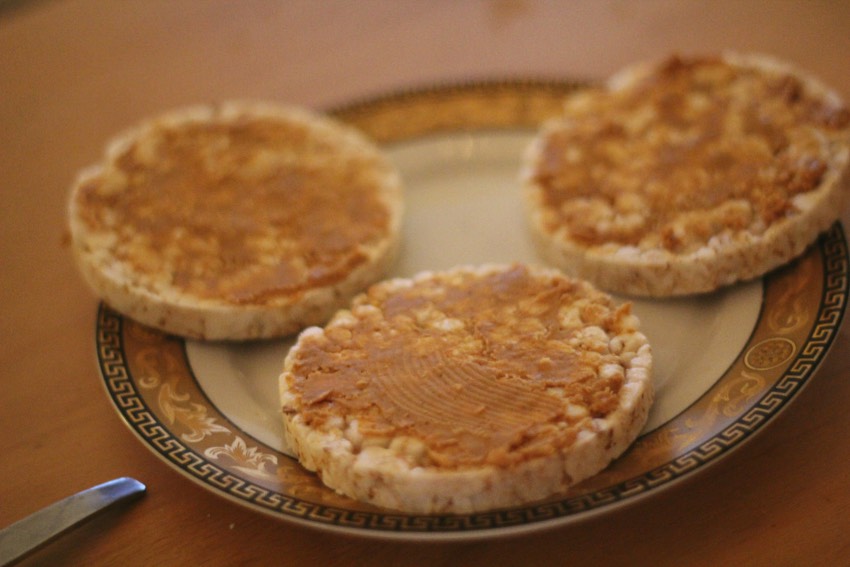 En rijstwafels met pindakaas.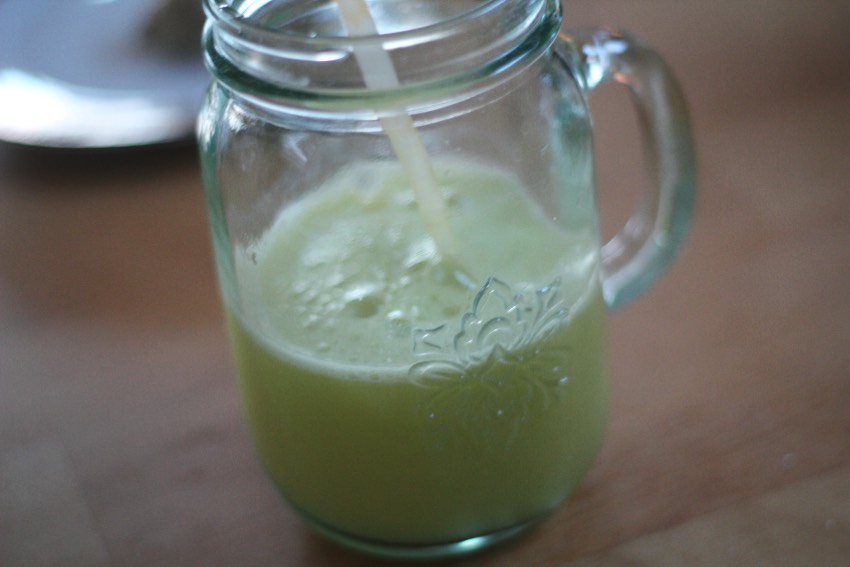 Weer een sapje met gember, munt, appel, citroen en sinaasappelsap.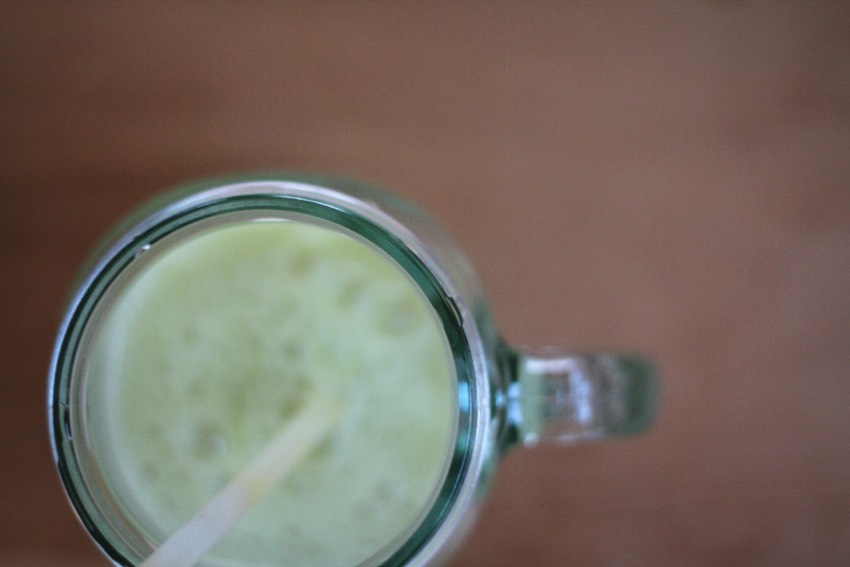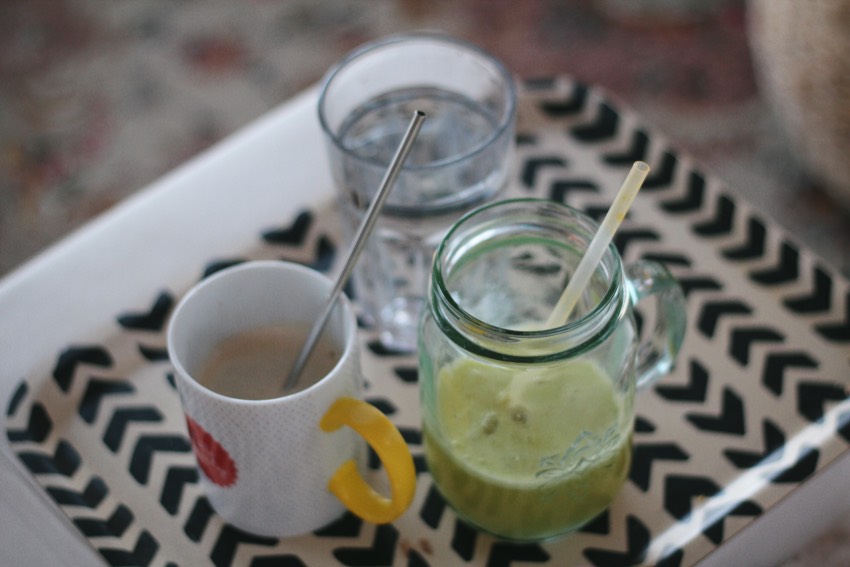 Vloeibaar ontbijt, geen idee waarom! Ik had er zin in.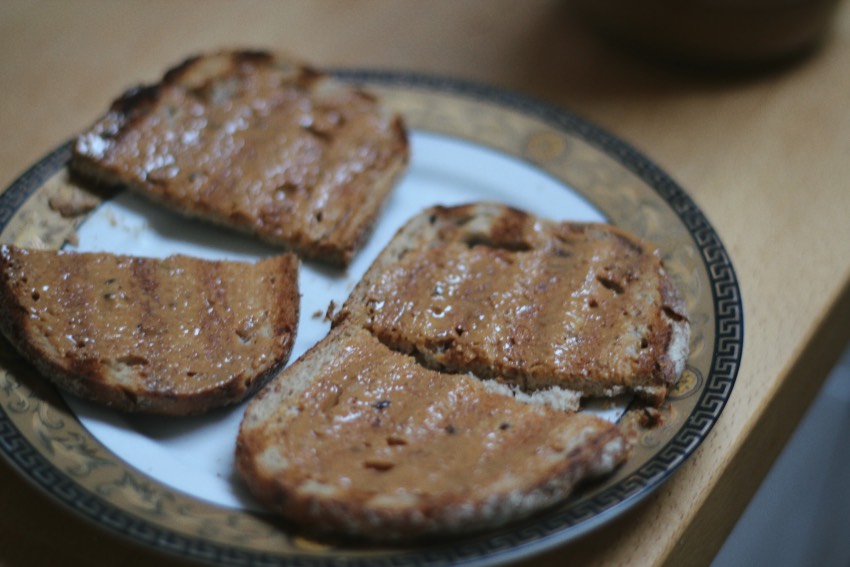 Brood met pindakaas.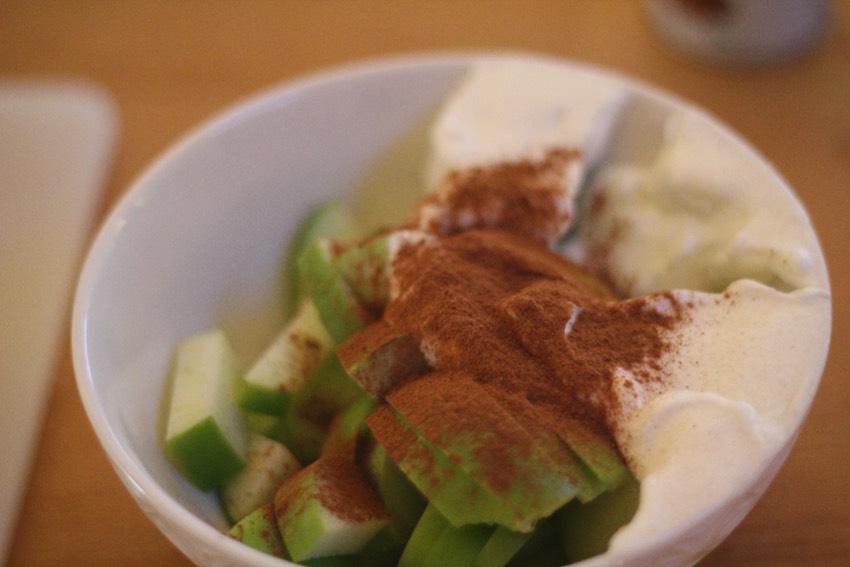 Een appel met kwark en kaneel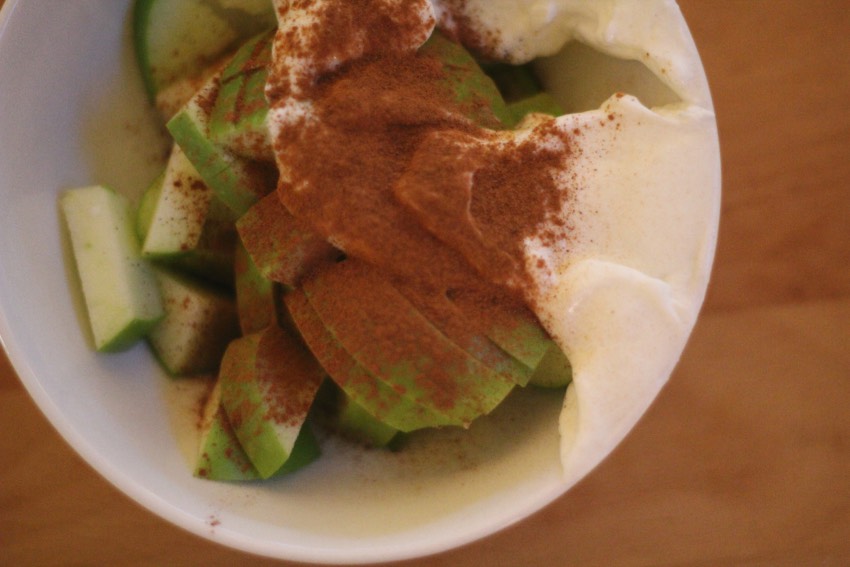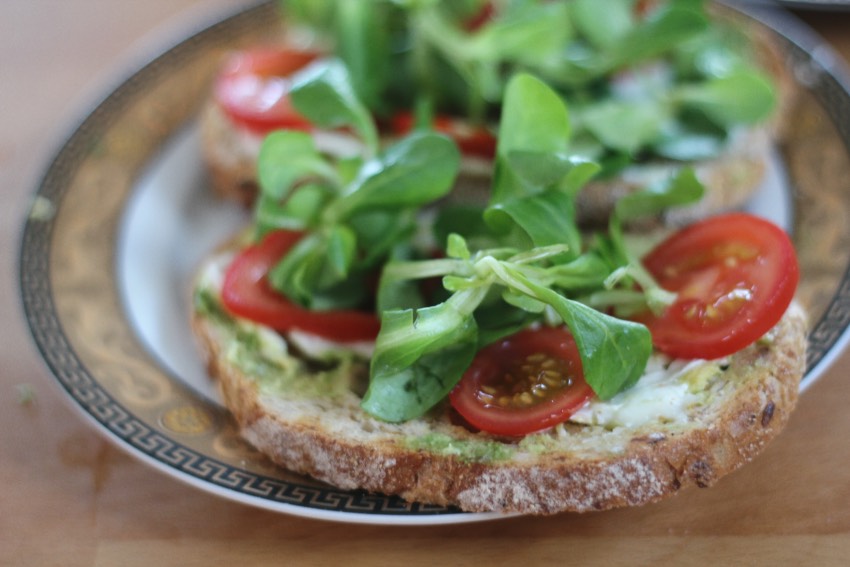 Brood met avocado, geitenkaas, cherry tomaten en veldsla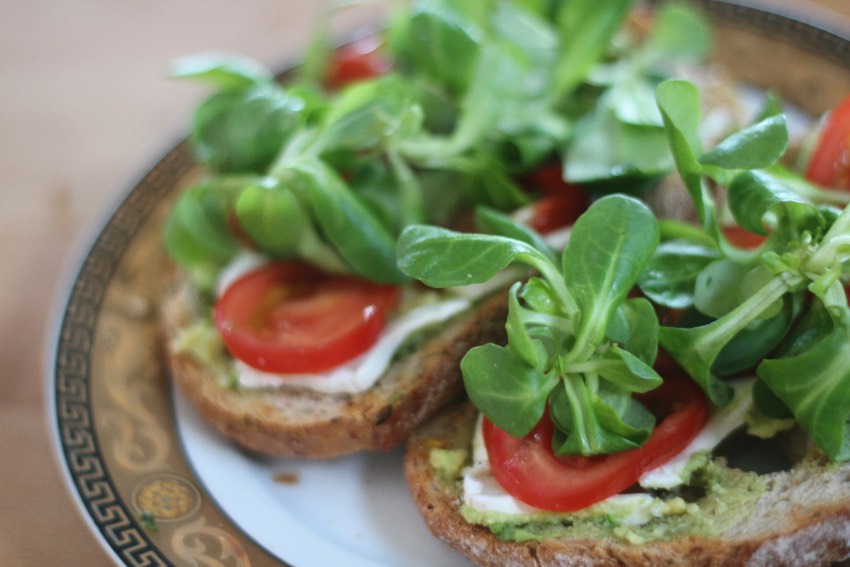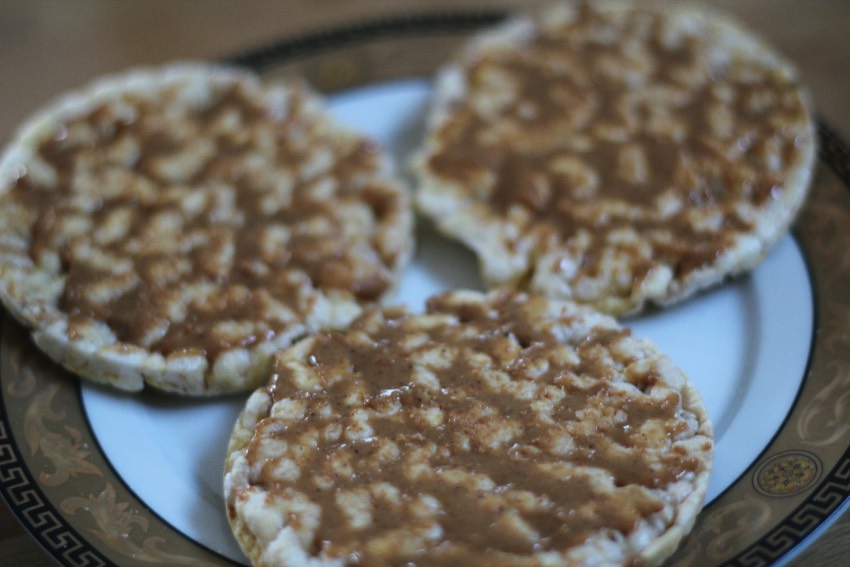 Maïswafels met pindakaas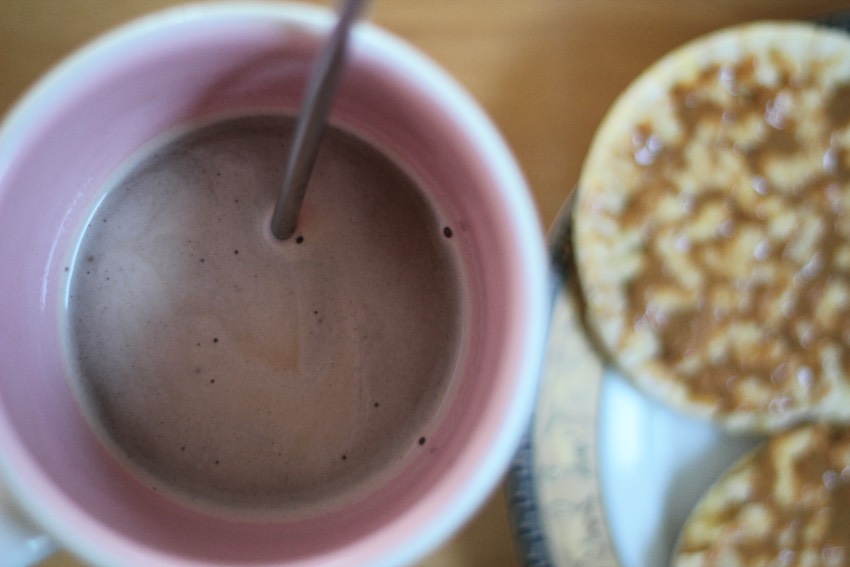 Koffie met amandelmelk
Rijstwafels met inderdaad weer; avocado, geitenkaas en tomaat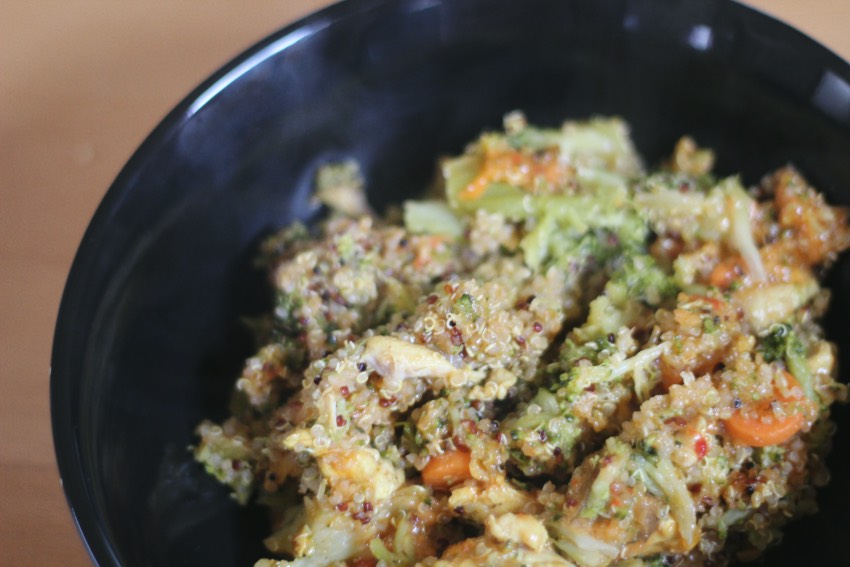 Quinoa, kip, wortel en broccoli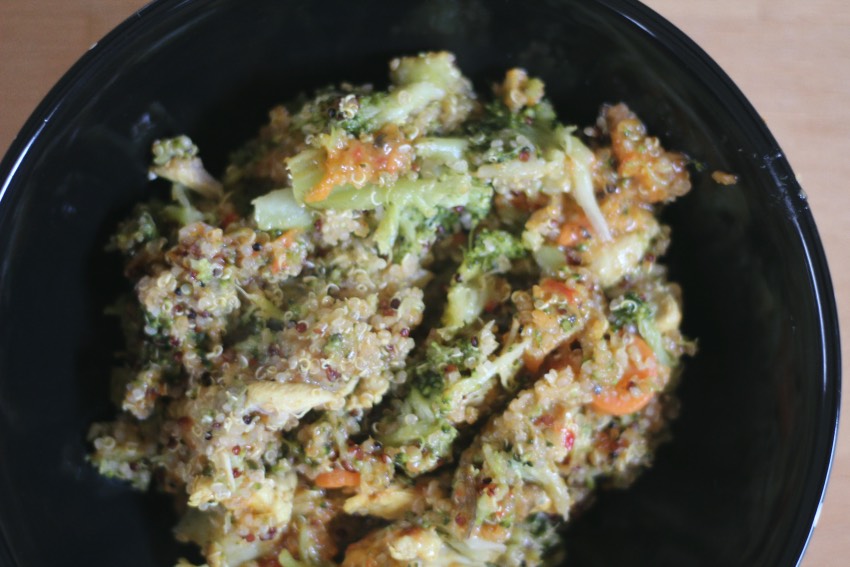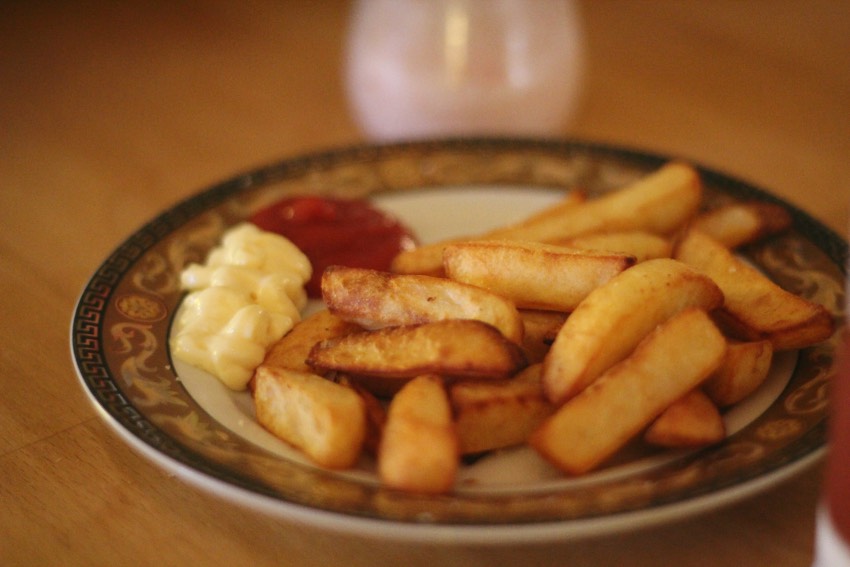 Frietjes uit de Airfryer met ketchup en mayonaise.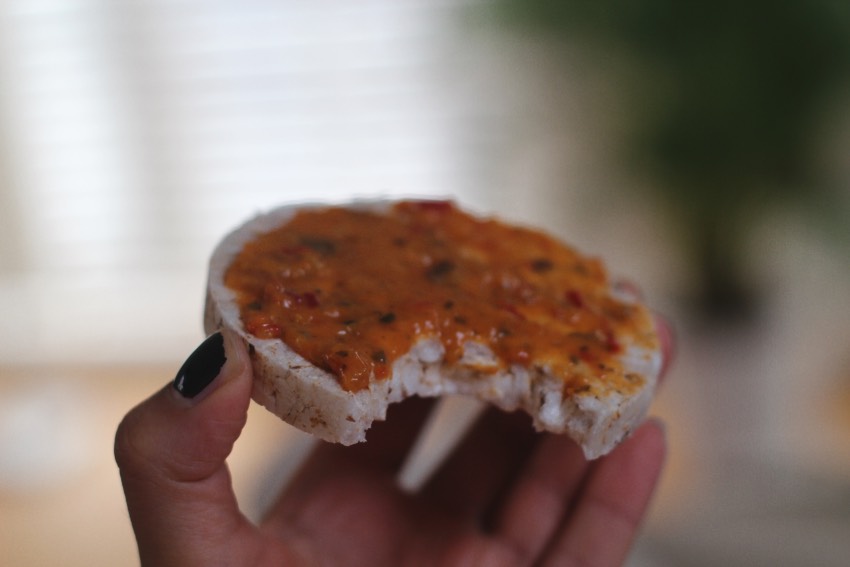 Een rijstwafel met een de Grilled Vegetable pesto van Sacla. Hoe  ik op deze combinatie kwam? Ik was het onderstaande recept aan het maken en had aardig wat honger terwijl ik aan het koken was. Dus pakte ik een rijstwafel en besmeerde ik deze met de pesto; hmm!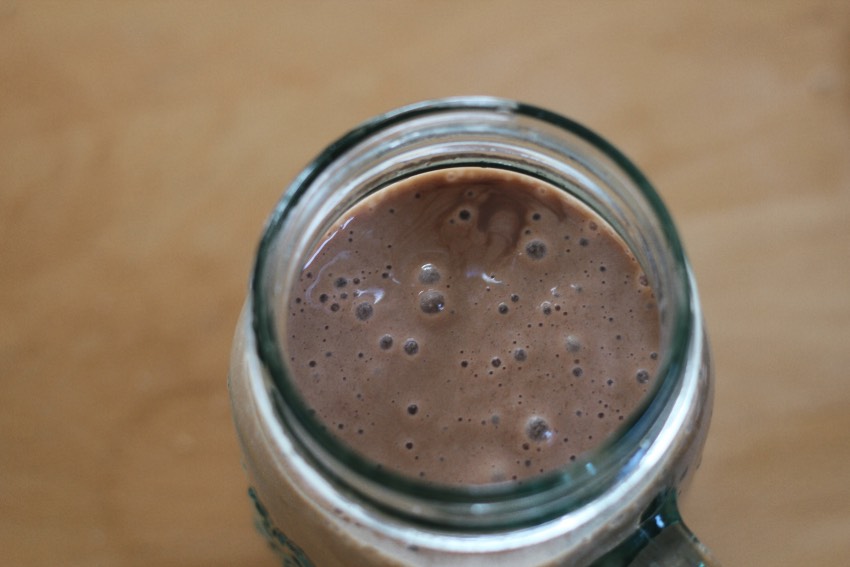 Een heerlijke dikke smoothie met amandelmelk, espresso, bevroren banaan en eiwitpoeder van OrangeFit (chocolade).
Heerlijk gegeten weer!
Bewaar, Like, Tweet of Pin!