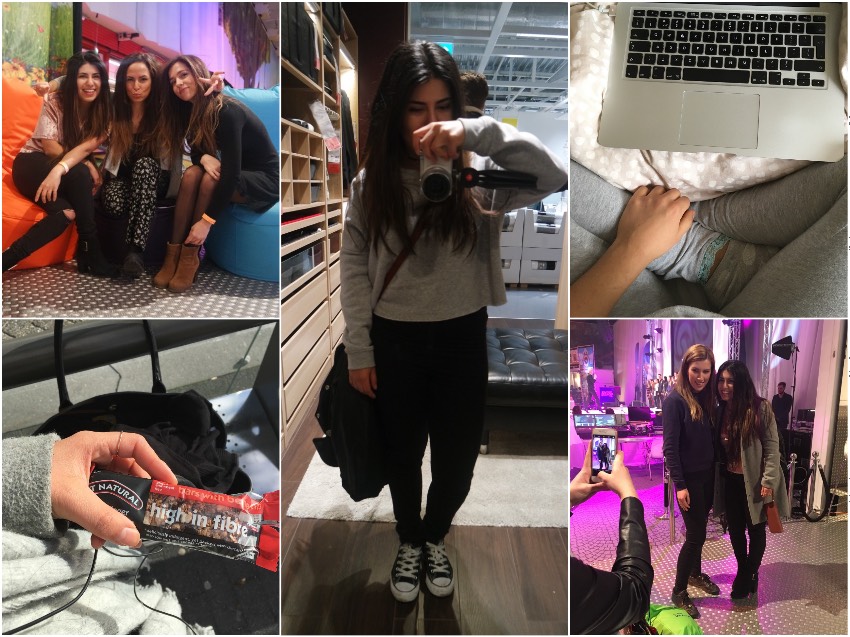 De weken vliegen voorbij en ik probeer me aan alle kanten vast te grijpen aan de mooie tijden en herinneringen die ik maak. Vooral door het schrijven, het vloggen, editten en bekijken van de foto's zorgen er keer op keer voor dat ik besef dat ik erg dankbaar mag zijn met dit leven én dat de tijd VLIEGT!
Na wat kleine 'down' momenten de afgelopen week voel ik me weer helemaal ON TOP OF MY GAME! Ik neem je mee door de afgelopen week (vrijdag tot vrijdag) in foto's. 
Op de huishoudbeurs met Lizzy en Dani! De liefste 🙂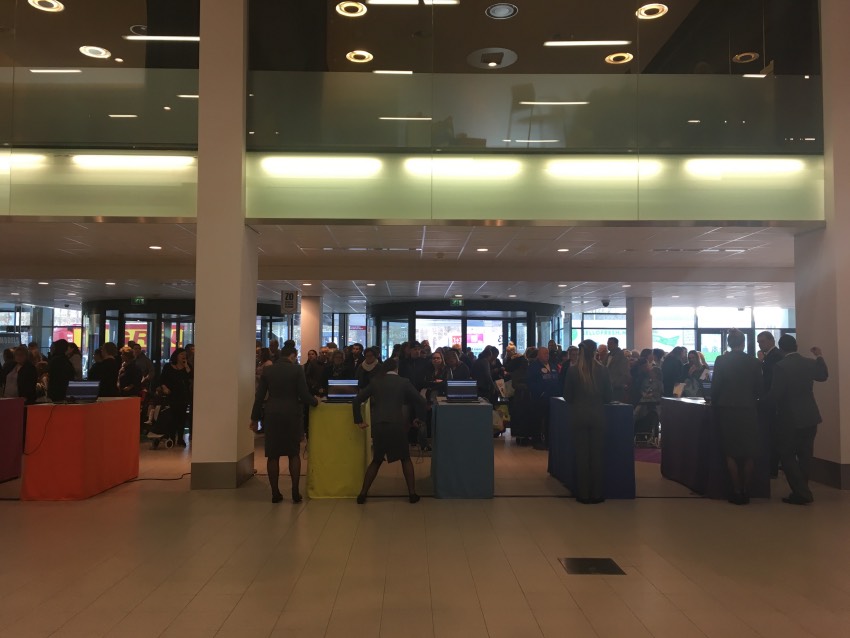 Iedereen klaar voor de start?! AANVALLEN!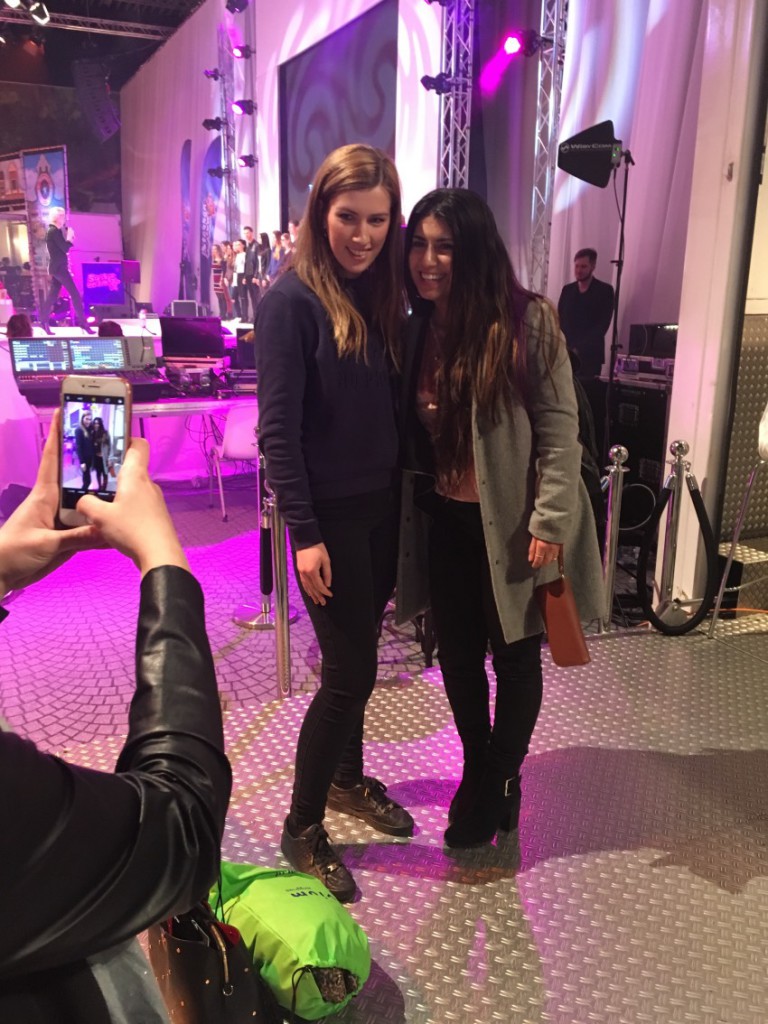 Vlak voor we naar huis gingen kwam er een lezeres naar me toe, superleuk en lief!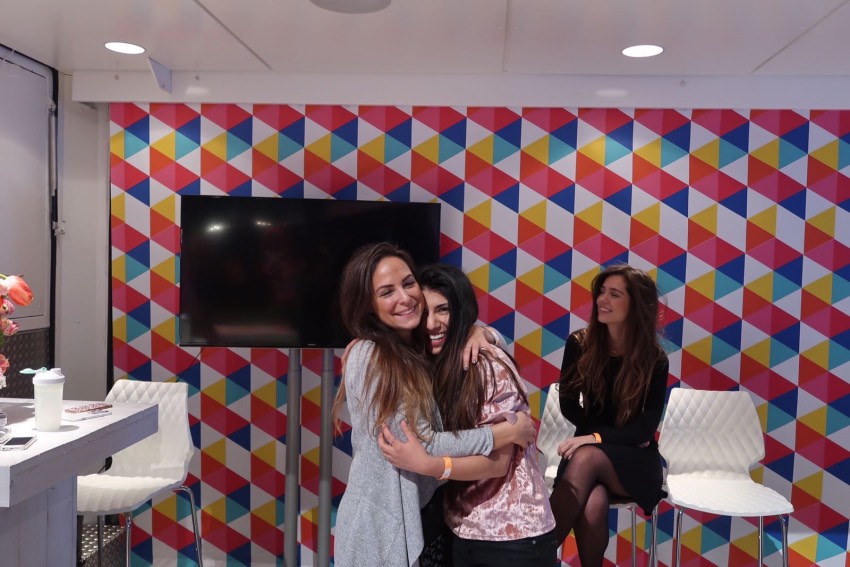 <3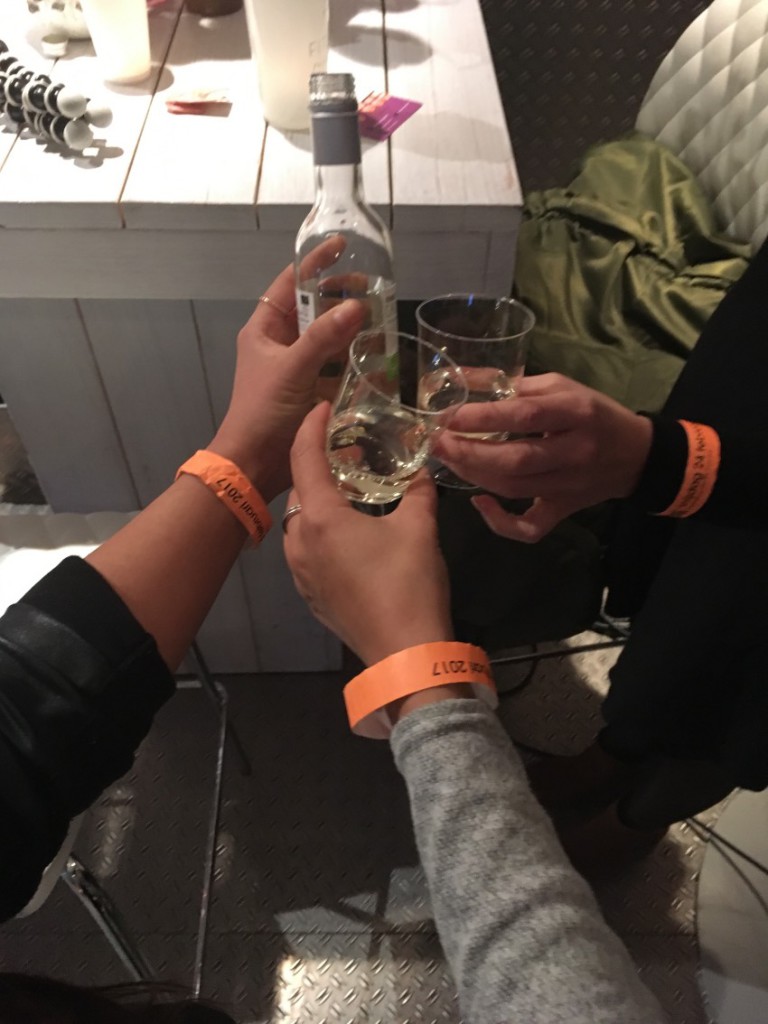 We sloten de dag af met wijn
En lot's of greens!
Nog even een groepsfoto om dit moment vast te leggen, haha 🙂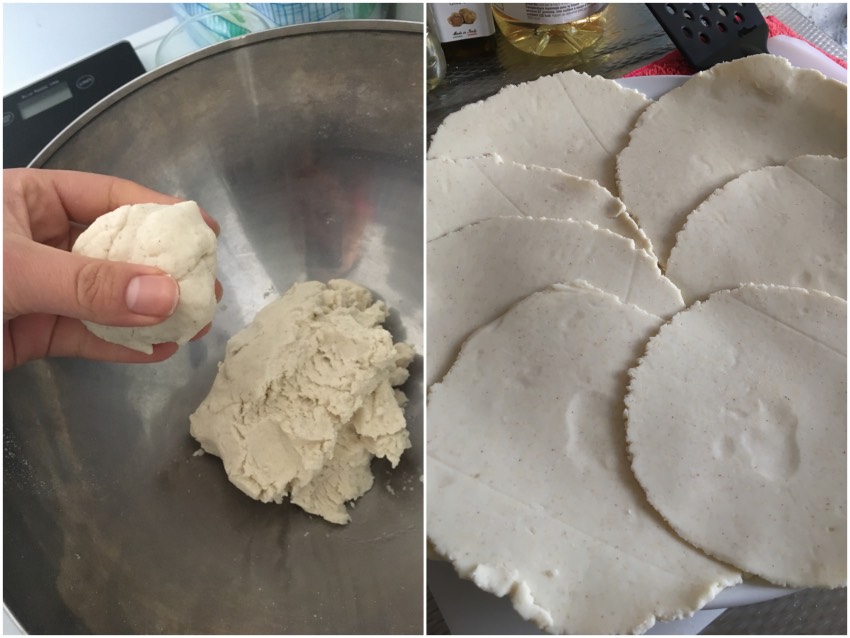 Thuis bij mijn vriend aangekomen, aan de slag met maïstortilla's maken voor die avond; spelletjesavond.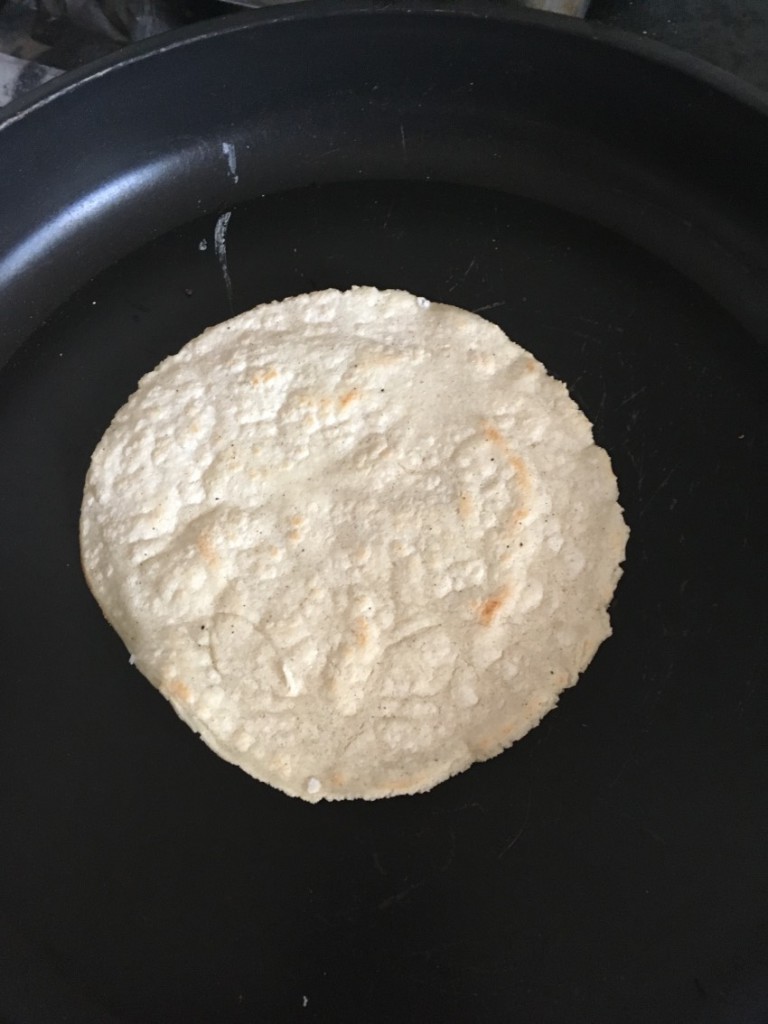 Winning!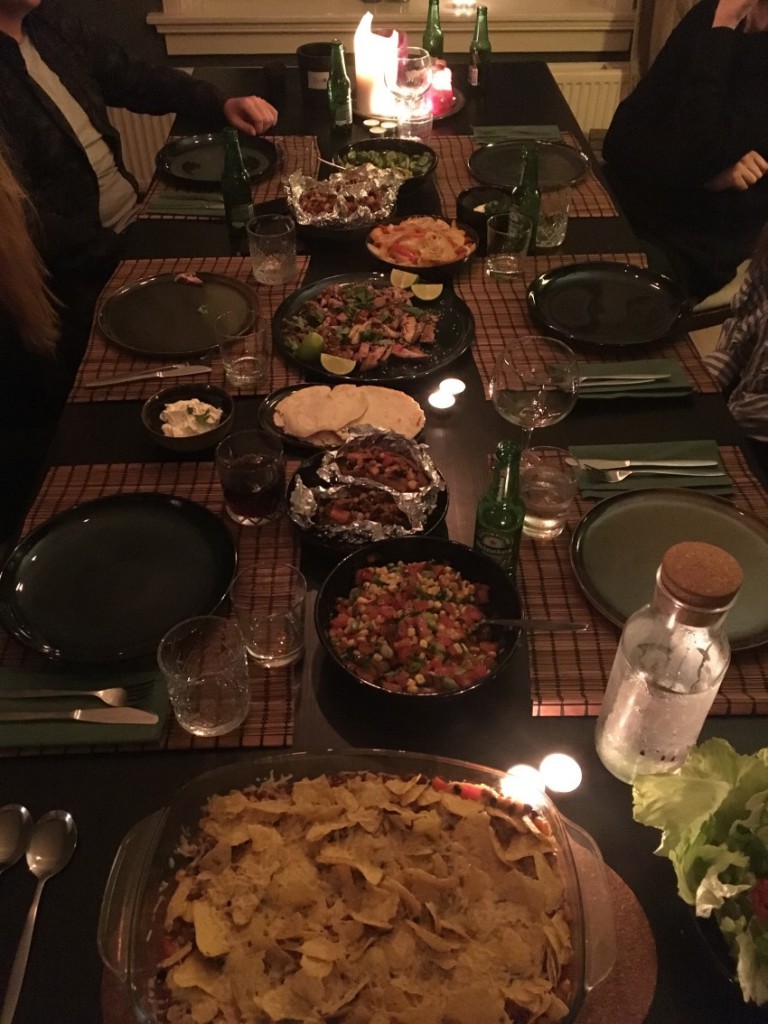 Ik begin weer te watertanden als ik dit zie..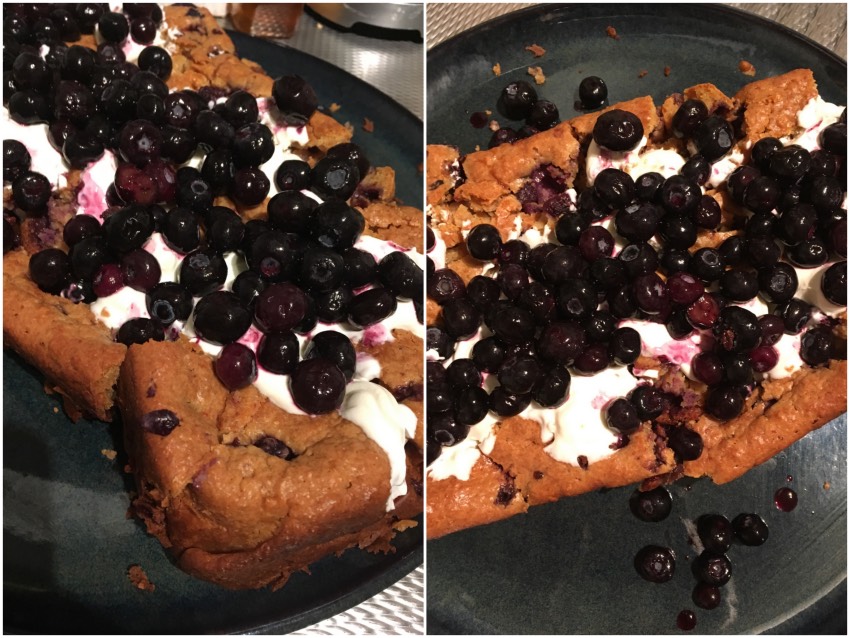 Houd vol, dit recept komt volgende week online! Heerlijk 🙂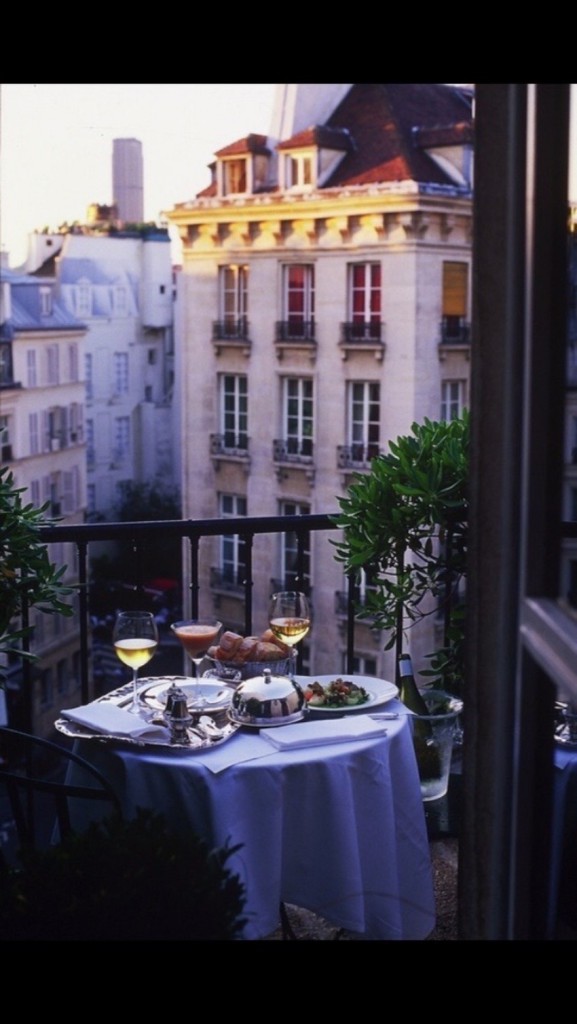 Ik was aan het dagdromen over vakantie..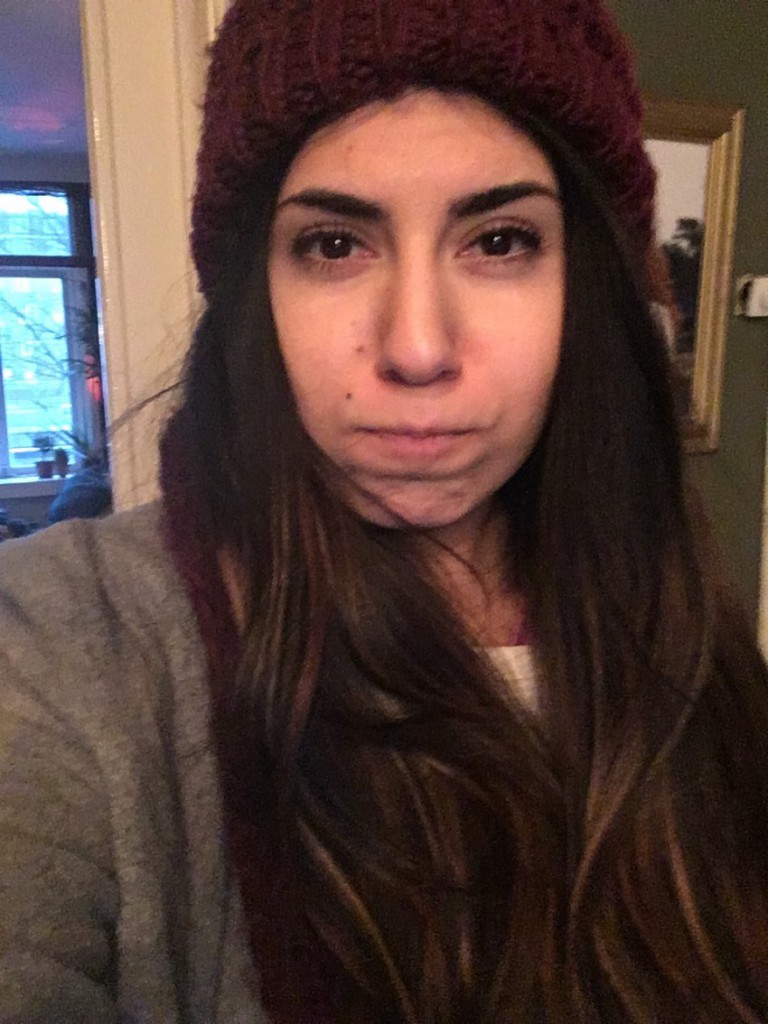 Vroege ochtenden, veel wind.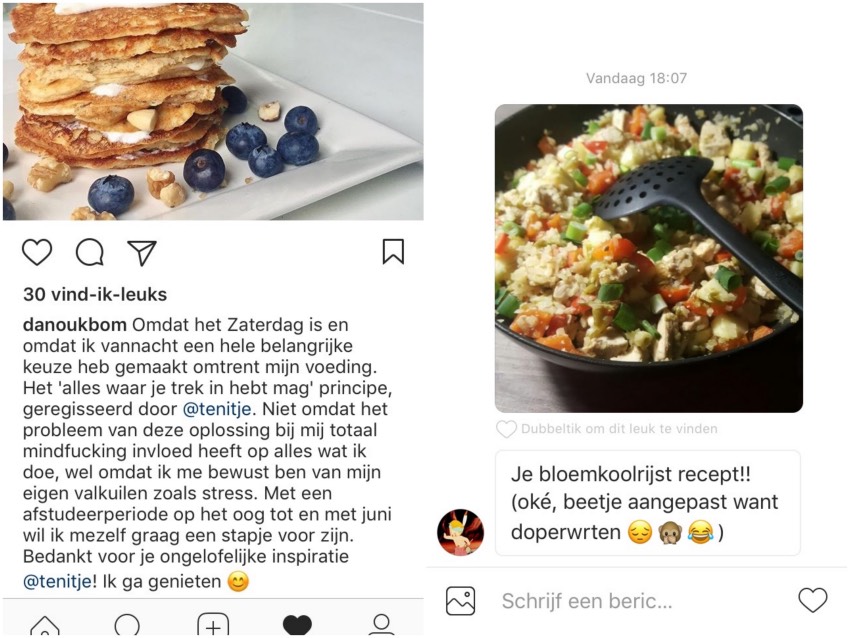 Ik word hier heel heel blij van elke keer! Hoera!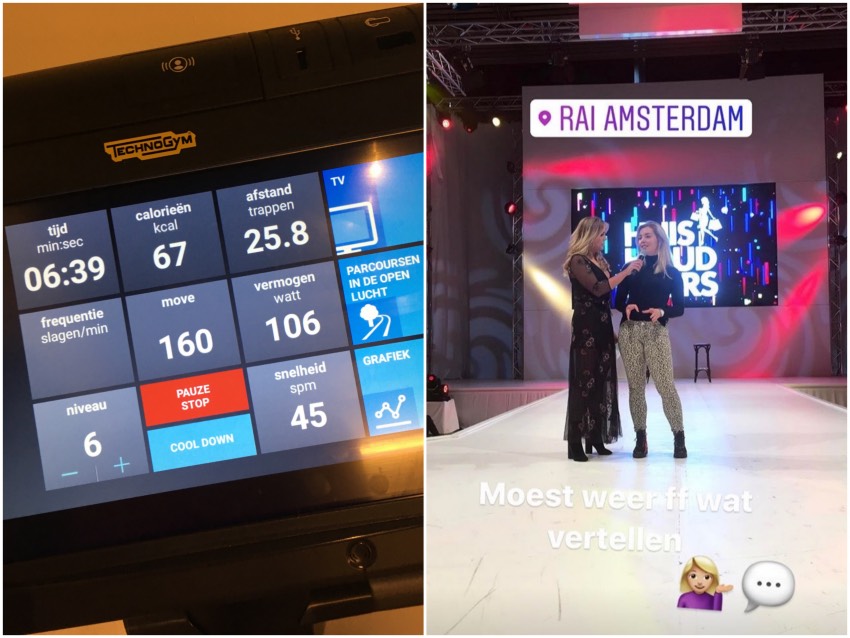 Links: Mijn lievelingsapparaat als ik in de TrainMore in Amsterdam ben: de stairmaster! HOERA! Rechts: trots op Esmee! 🙂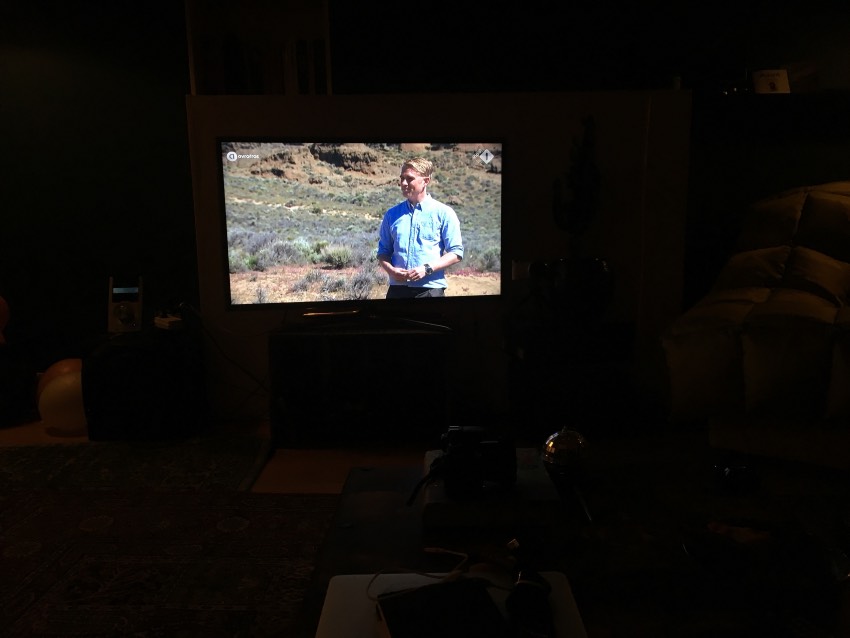 Wie is de Mol kijken 🙂 Het is ZO spannend!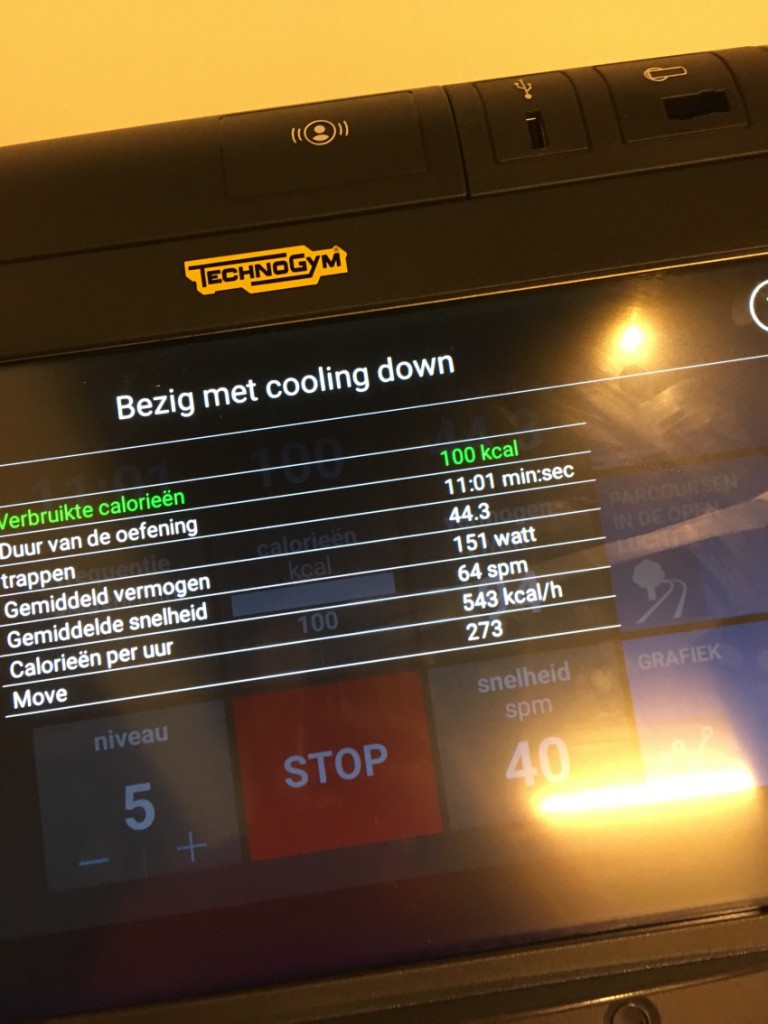 Ff snel mezelf uitgeput.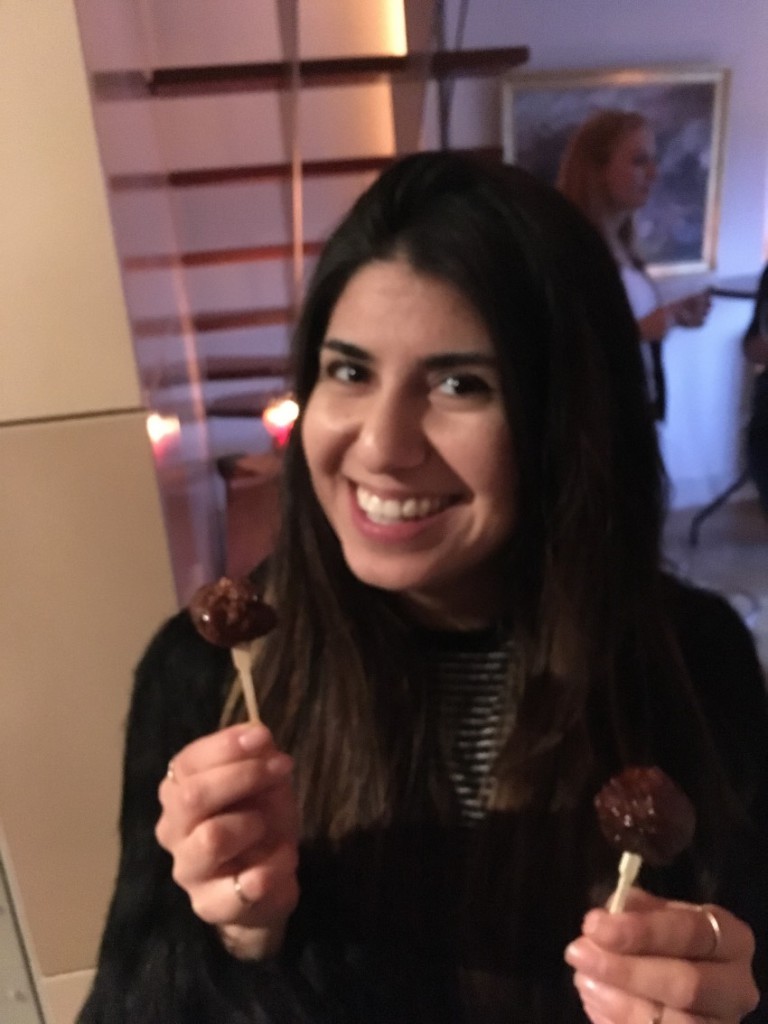 Verjaardagen met zelf gemaakte hapjes, zoals deze gehaktballen. Daar word ik blij van!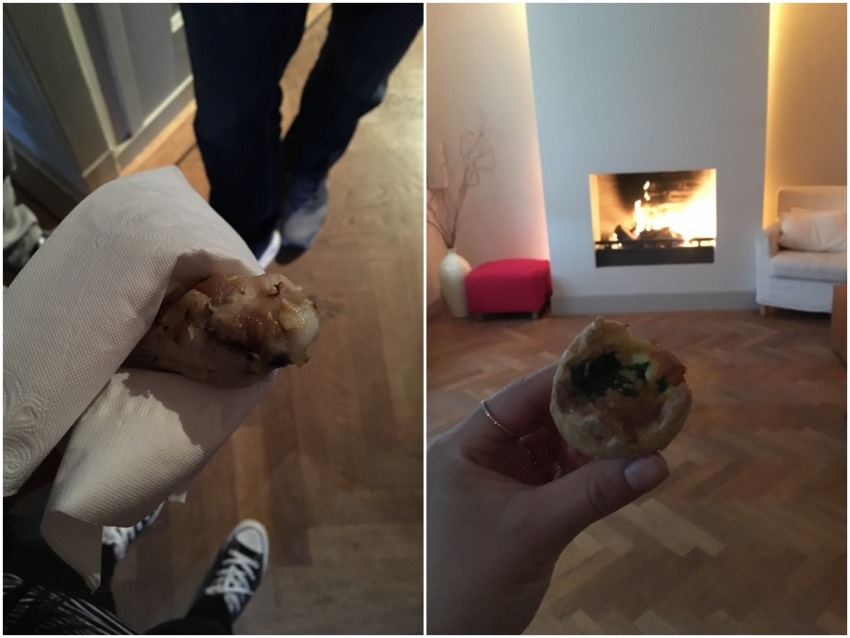 En kip en mini quiches!
Dit was een dag waar ik me niet zo lekker voelde, in vlagen voelde ik me grieperig maar vooral heel emotioneel. Ik besloot de deur uit te gaan om te werken en belande voor het eerst in de Anne&Max in Den Haag, hier wilde ik al heel lang naartoe maar het kwam er steeds niet van. Wat een fijne tent, fijne locatie en prima om te werken! Deze blijft erin 🙂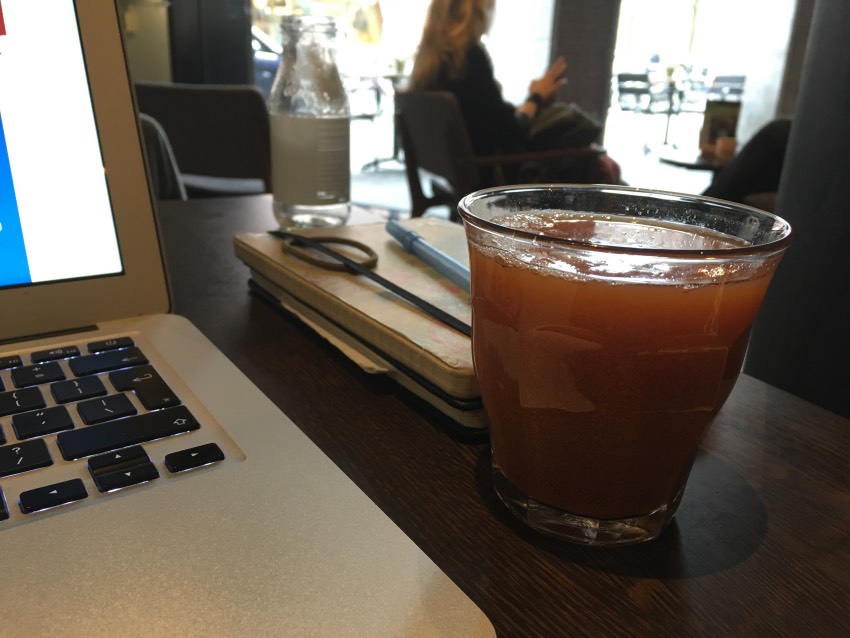 Sapje besteld om dat grieperige gevoel tegen te gaan.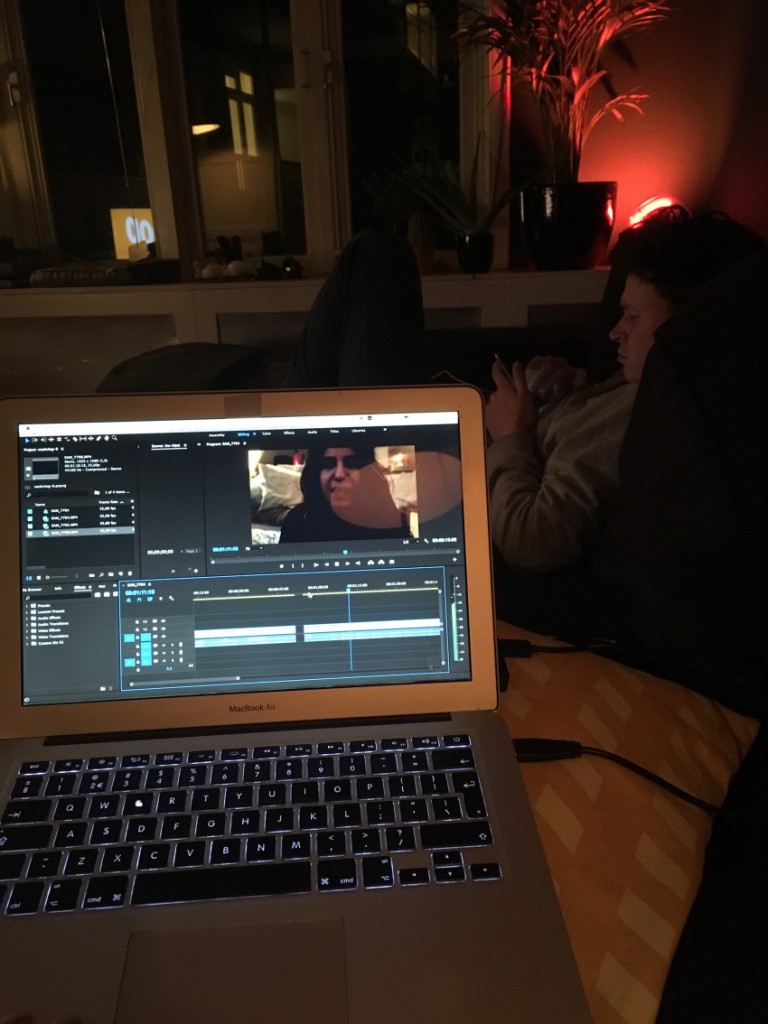 Editten op de bank bij Boy.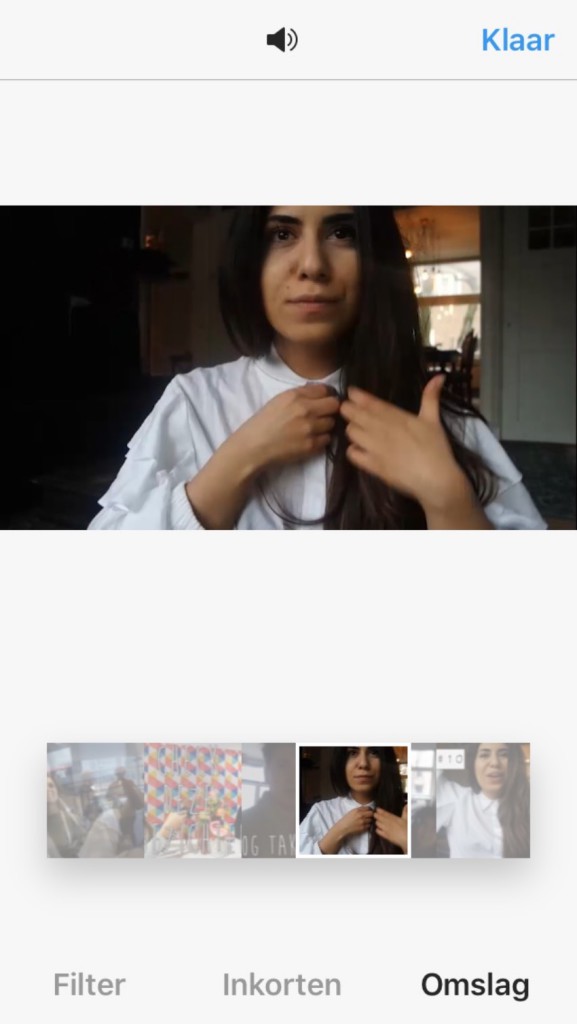 Zoeken van een thumbnail voor Instagram van de trailer.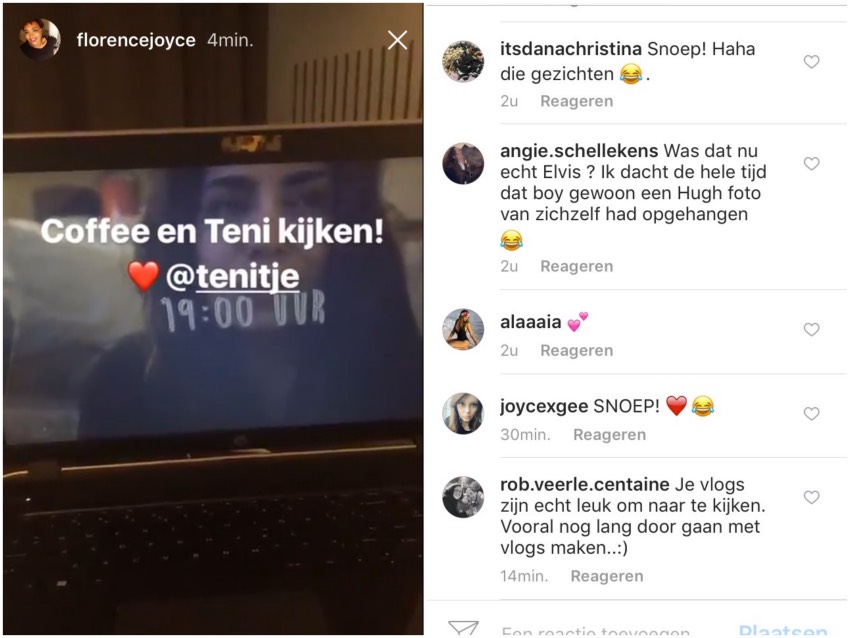 Zo leuk om jullie reacties te zien van de VLOG! Ik heb er nog steeds erg veel plezier in dus ik blijf ze maken! Bedankt voor jullie support 🙂 Mocht je hem gemist hebben, dan kun je hem hier terugzien!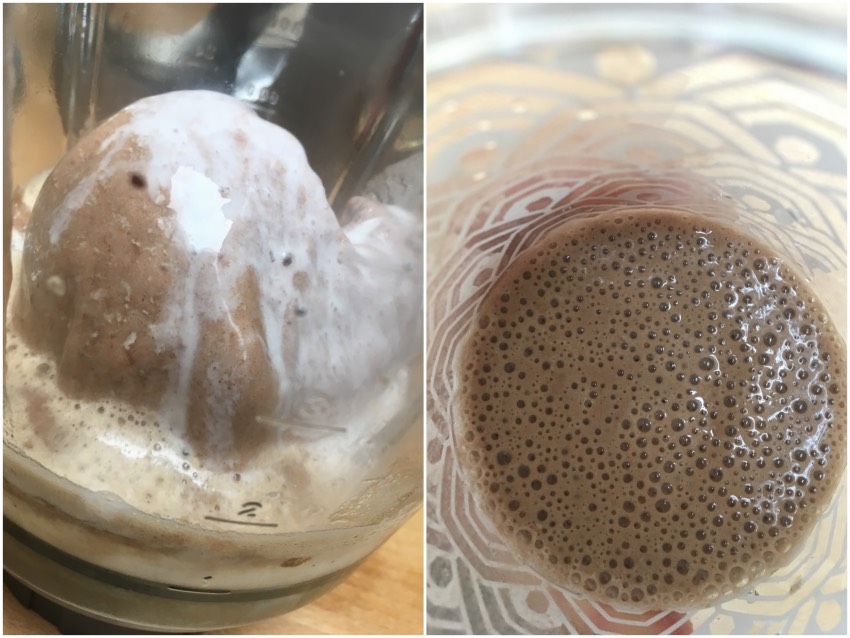 Oeeeeh smoothies met bevroren banaan, kokosmelk en eiwitpoeder.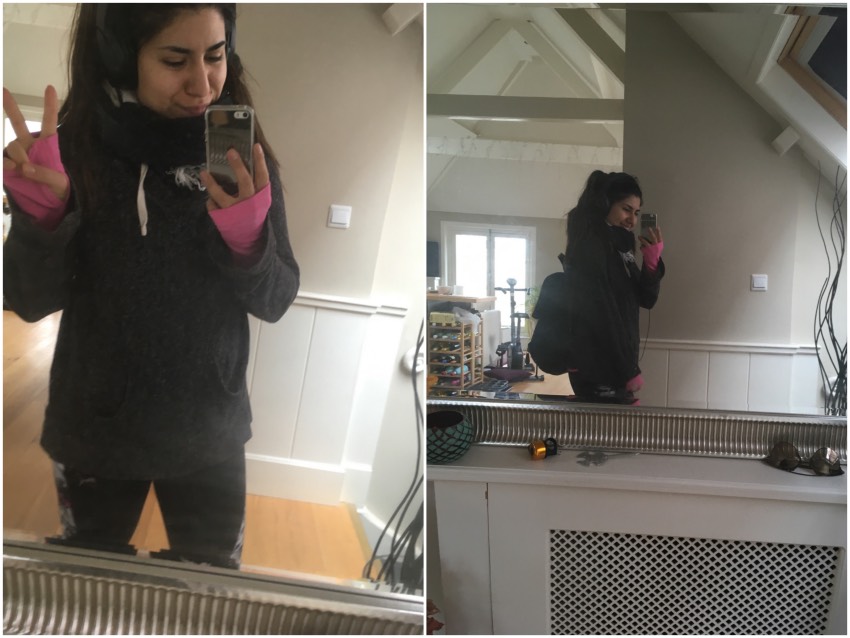 Ik zit zo lekker in een bepaalde sport-flow. Hoera!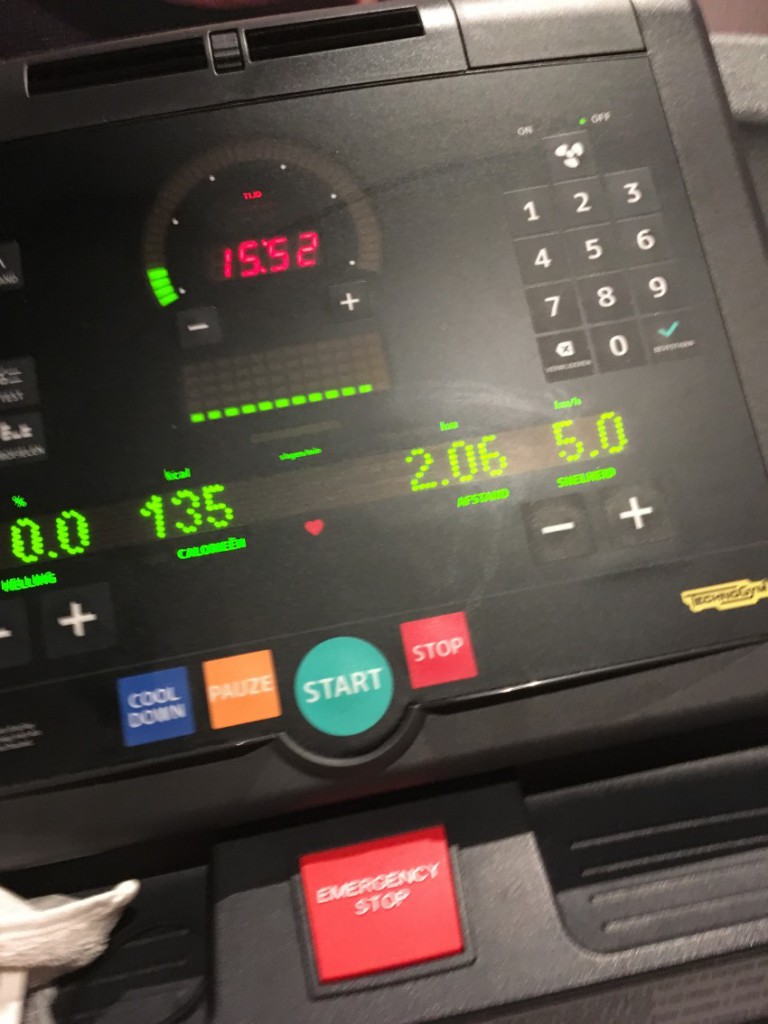 Intervalsessie op de loopband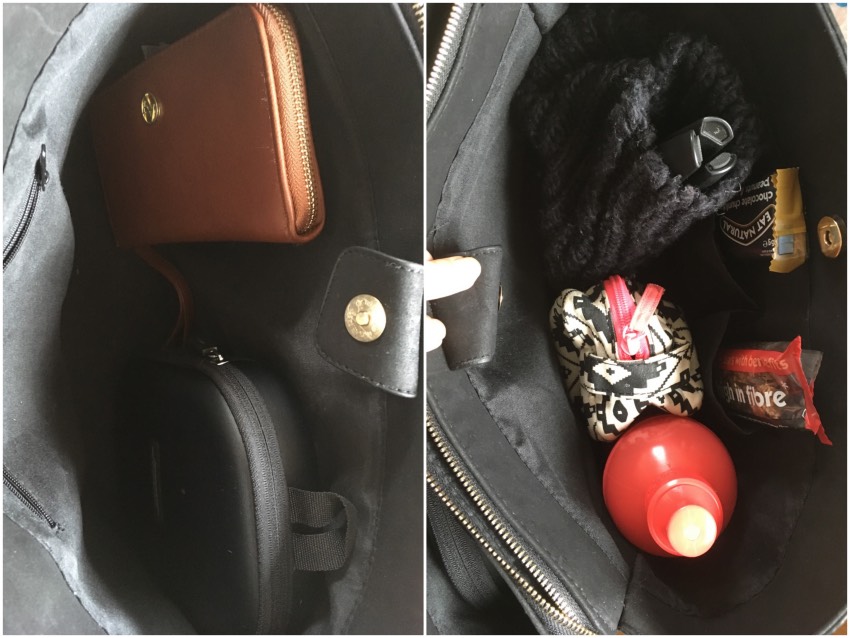 Ik ga de deur uit en neem mee: Portemonnee, Bose koptelefoon, water, make-up tas gevuld met pennen, handcreme, lippenbalsem, powerbanks etc. Camera in een muts gestopt ter 'bescherming' en twee Eat Natural repen die ik had gekregen. Meestal vind ik ze veel te calorierijk om 'even tussendoor' te eten, maar ik sport aardig veel de laatste tijd én ben minder met eten bezig in mijn hoofd, dus wanneer ik echt honger heb is zo'n reep best handig heb ik gemerkt.
Maargoed, dat kan ook weer een fase zijn. Zolang ik blij ben met hoe het nu gaat, en dat ben ik! Ha!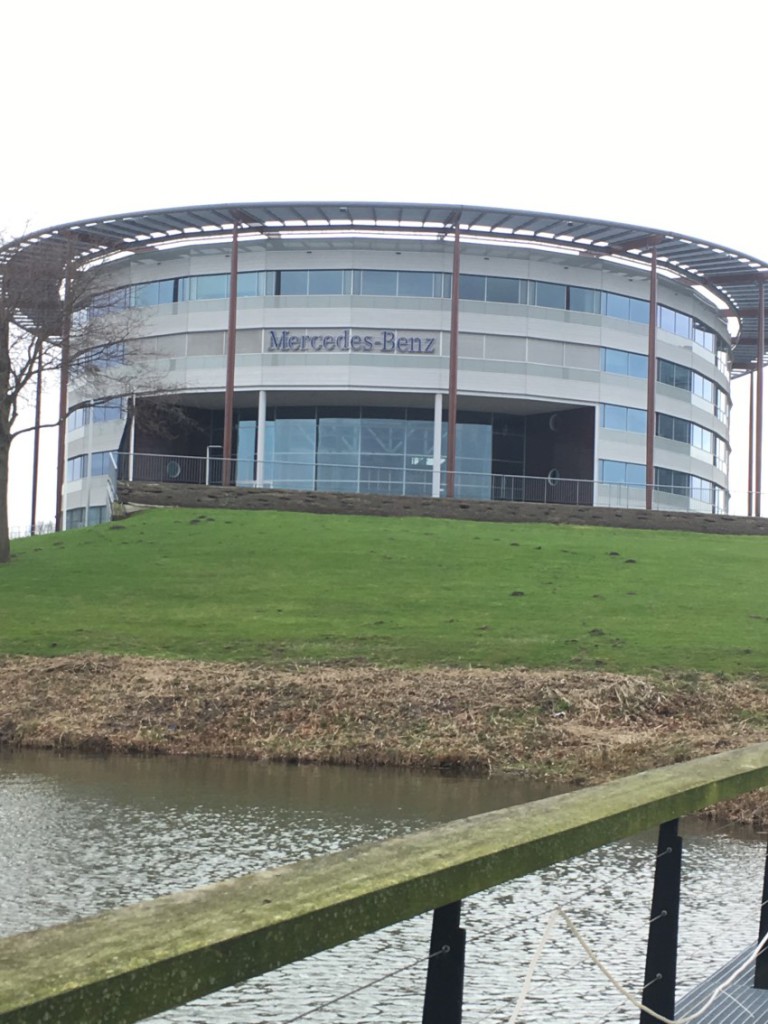 Afspraak bij Mercedes, geen idee hoe ik ineens zo met automerken bezig ben! Haha.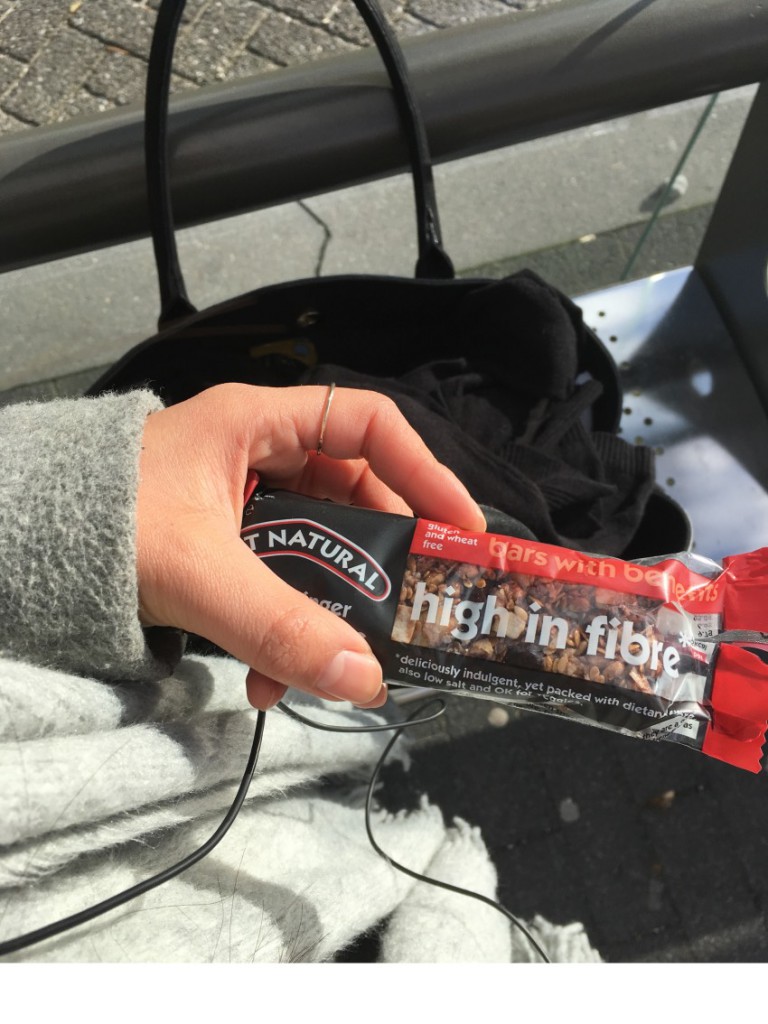 Zie je, toch honger.
Eindelijk weer mijn moeder gezien! Samen naar de Anne&Max in Utrecht, twee keer in dezelfde week naar dit tentje, wat een toeval 😉
Mama voor de carrot cake, Teni voor de scone 🙂
Boy kwam me opvrolijken omdat ik een beetje down was in het begin van de week. Hij nam me mee naar.. de Ikea!! Blij dat ik daarvan word 🙂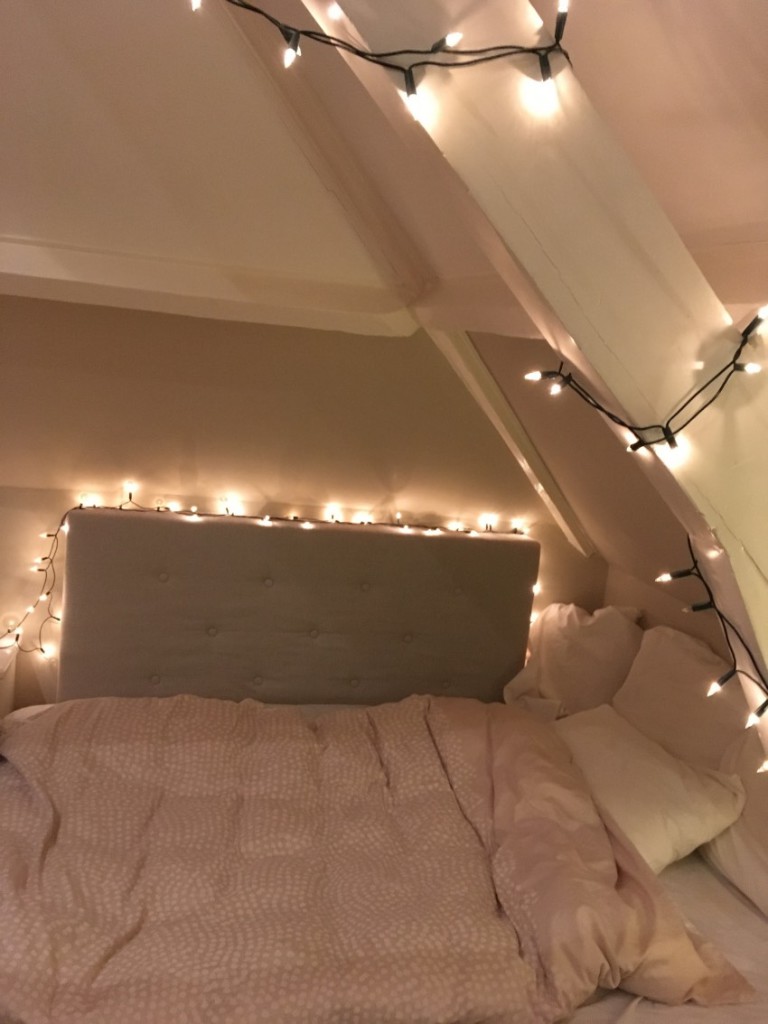 Aahh mijn bed 🙂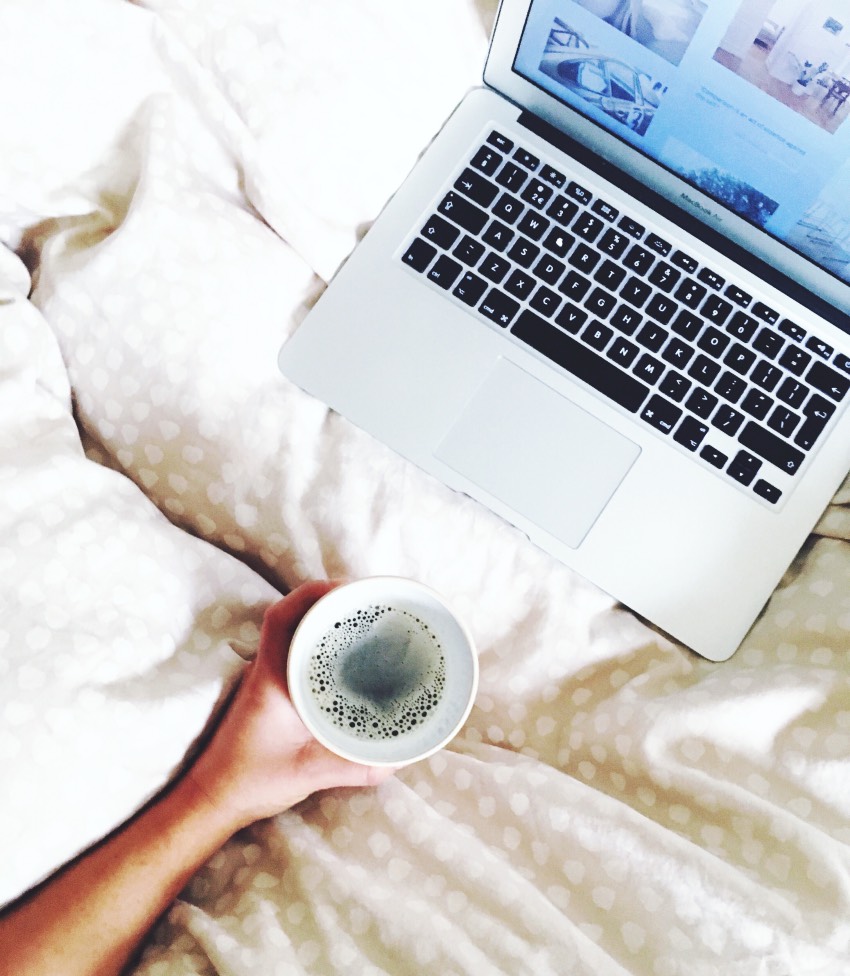 De ochtenden in bed met koffie zijn me steeds dierbaarder aan het worden haha.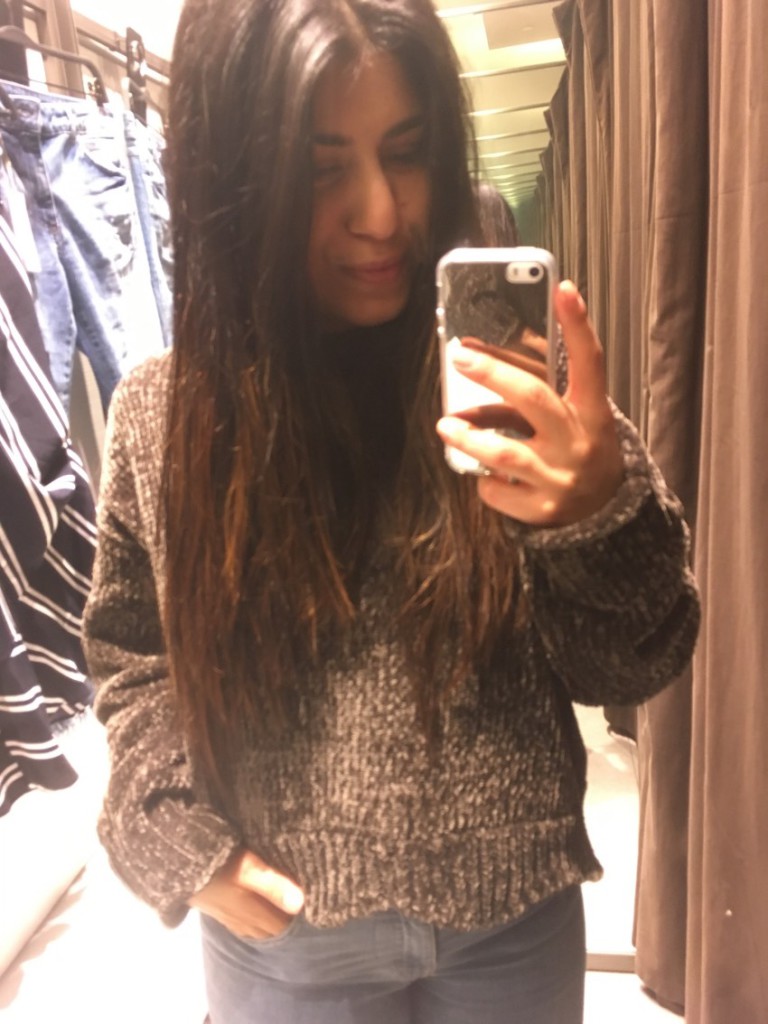 Deze trui kocht ik bij de Zara van de winter in het rood. Hij is zo zacht.. Ik wil hem ook in het grijs/groen..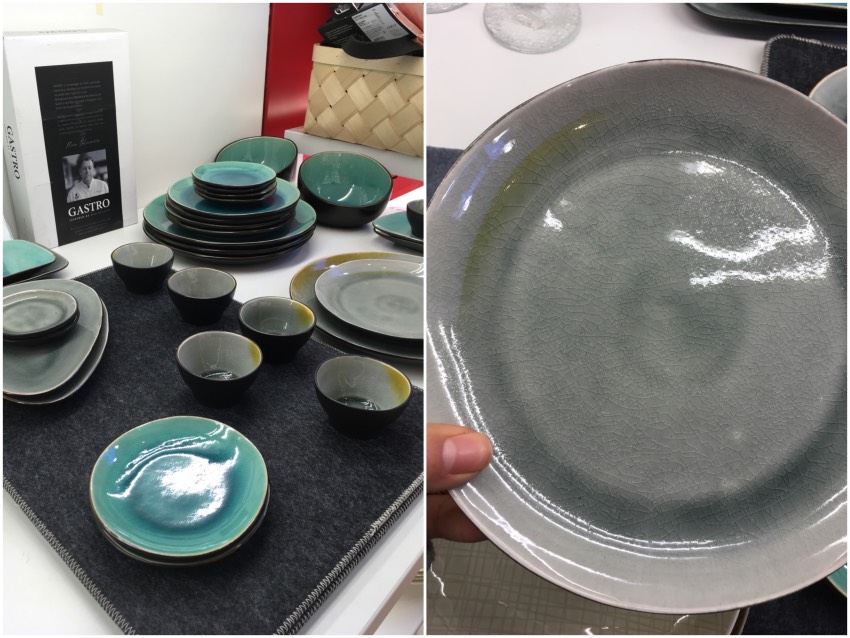 Met mama nieuwe bordjes gehaald. Ik ben er superblij mee!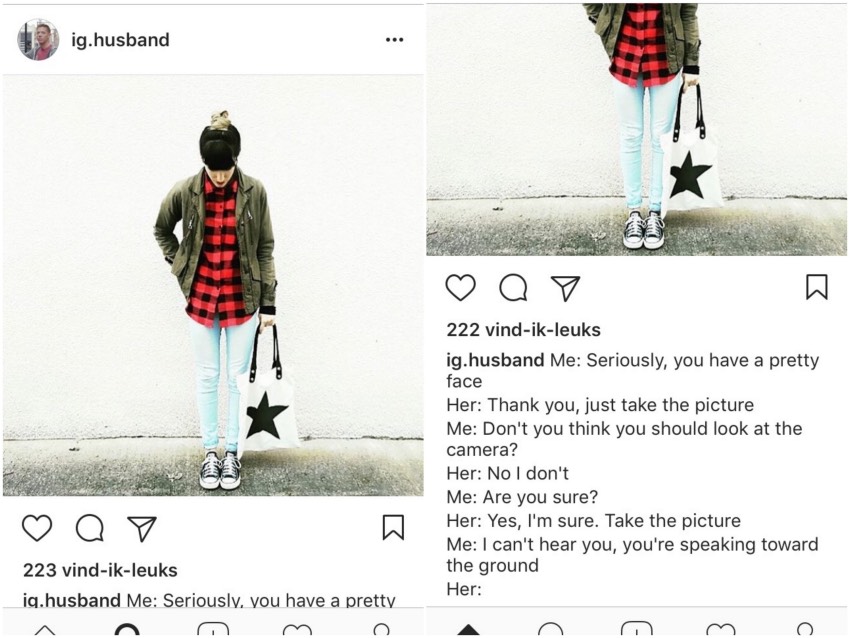 Het Instagram account ig.husband maakt me altijd weer aan het lachen, dit is namelijk super herkenbaar.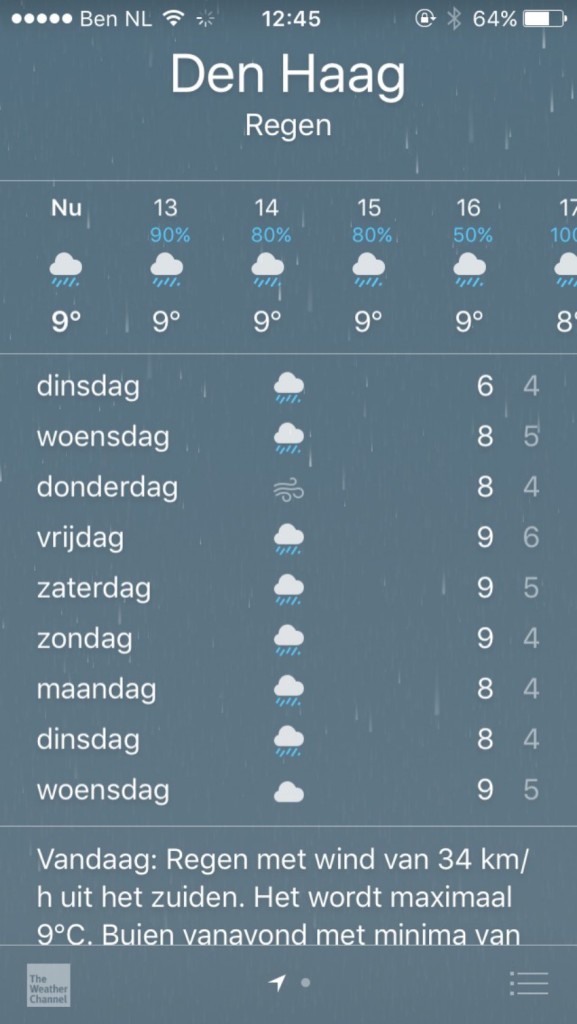 Mweeeee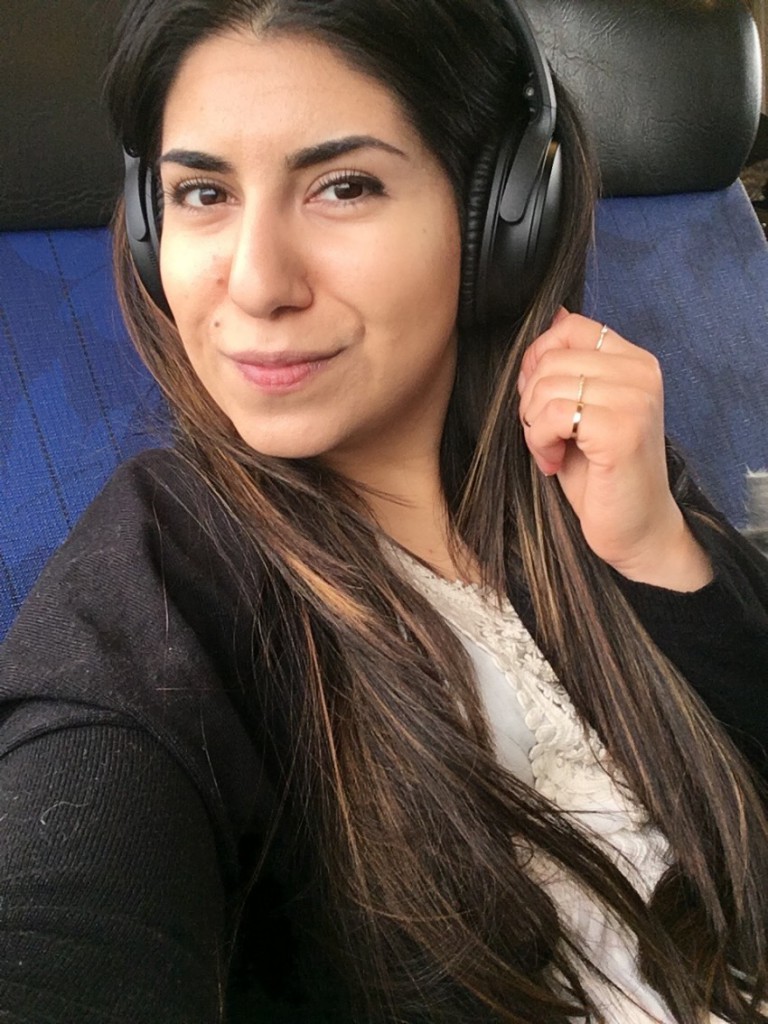 Ik wil niet meer zonder deze koptelefoon. Wat een rust! Ben benieuwd hoe dit gaat zijn in het vliegtuig binnenkort.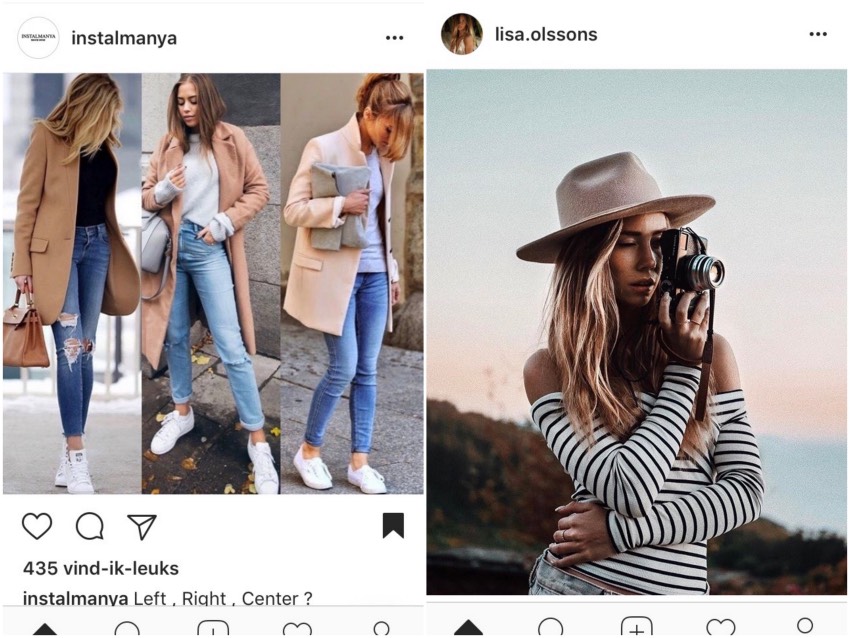 Instagram inspiratie! Ik houd van dit soort posts, ik maak dan screenshots en plaats ze in aparte albums 🙂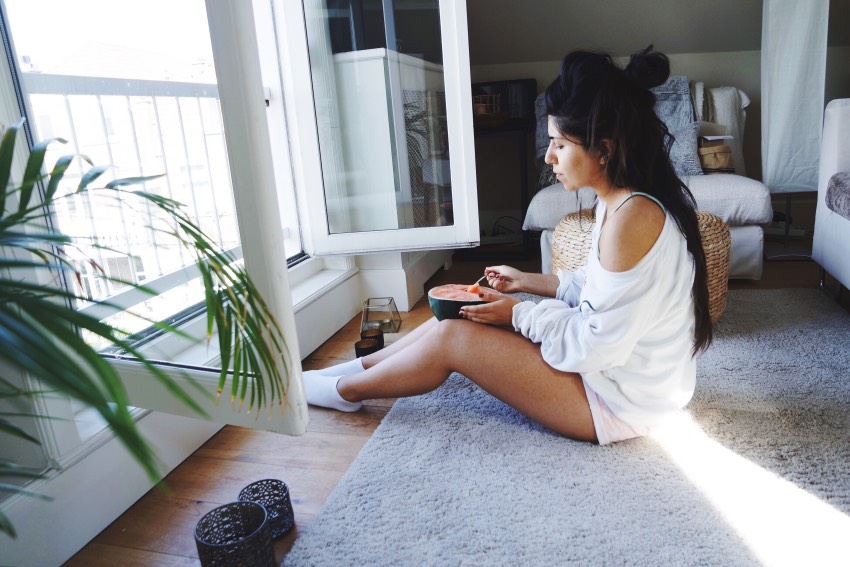 Zo, met een foto van afgelopen zomer sluit ik dit foto dagboek af. In mijn hoofd is het al lente en zomer tegelijk. Met heerlijk weer, terrasjes, luchtige jurkjes, gebruinde huid en heeeeerlijk fruit vol smaak. Ja, ik leef er echt naartoe. En voor nu probeer ik zo positief mogelijk te blijven en de 'emo-dagen' te minimaliseren. Maargoed, ook die horen erbij en helpen bij het waarderen van de mooie dagen en de mooie dingen in het leven.
Super cliché allemaal, maar wel waar. Ik wens je een hele fijne zondag toe <3