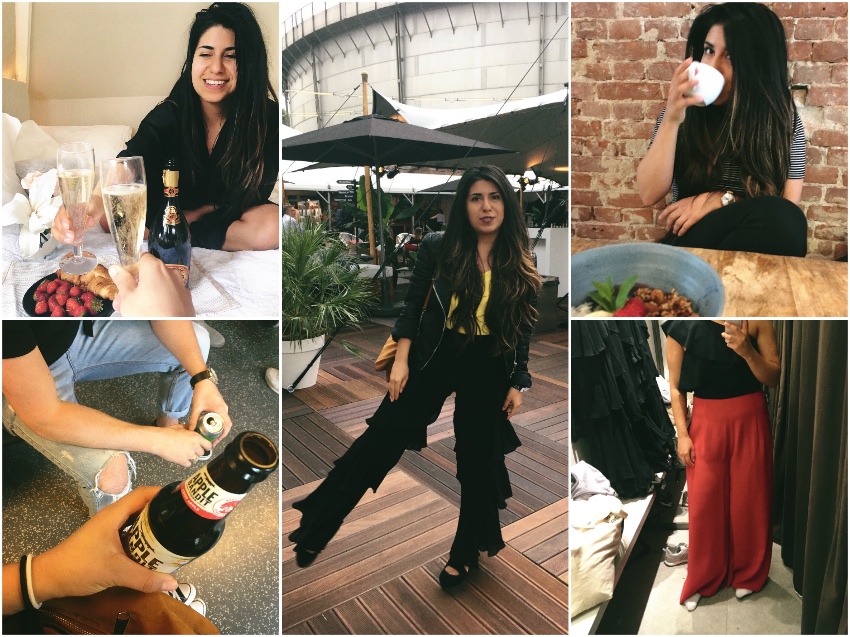 Ik heb een heerlijke week gehad! Vooral als ik de foto's aan het samenstellen ben voor deze post kom ik tot de conclusie dat ik heel veel leuks heb gedaan waar vooral koffietjes, wijntjes, champagne en nog meer lekkers aan te bod is gekomen. Hierbij mijn afgelopen week in foto's!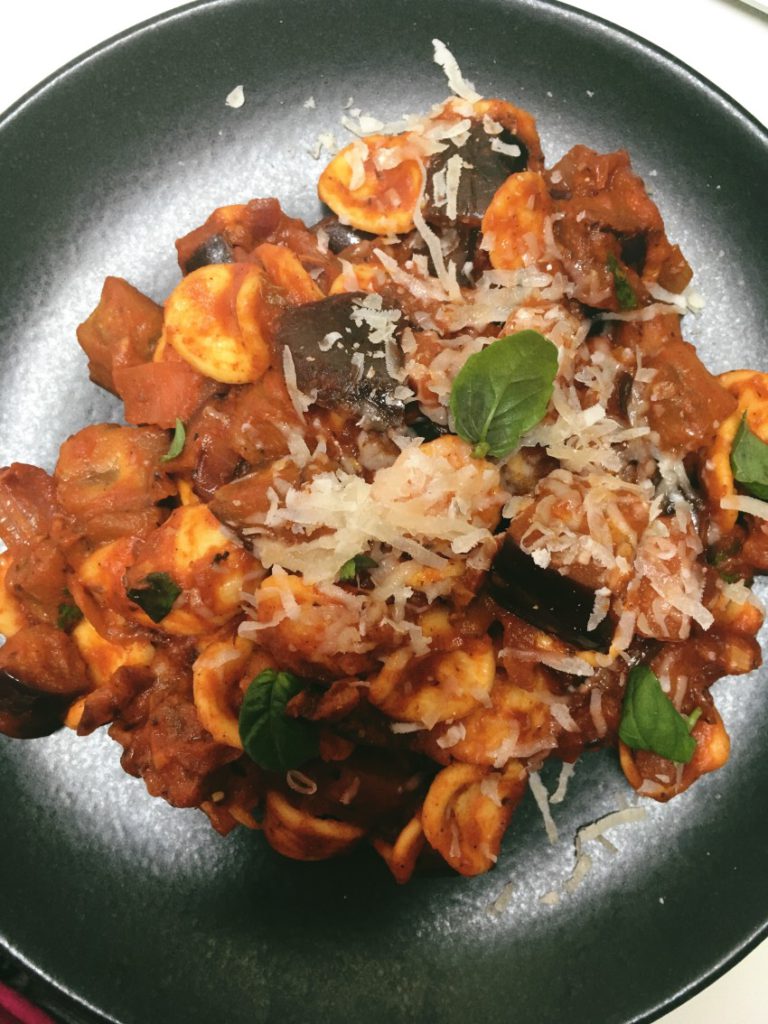 Smullen van een heerlijke vegetarische pasta met aubergine. Het recept staat inmiddels online!
Terwijl ik naar Sex and the City kijk; love it!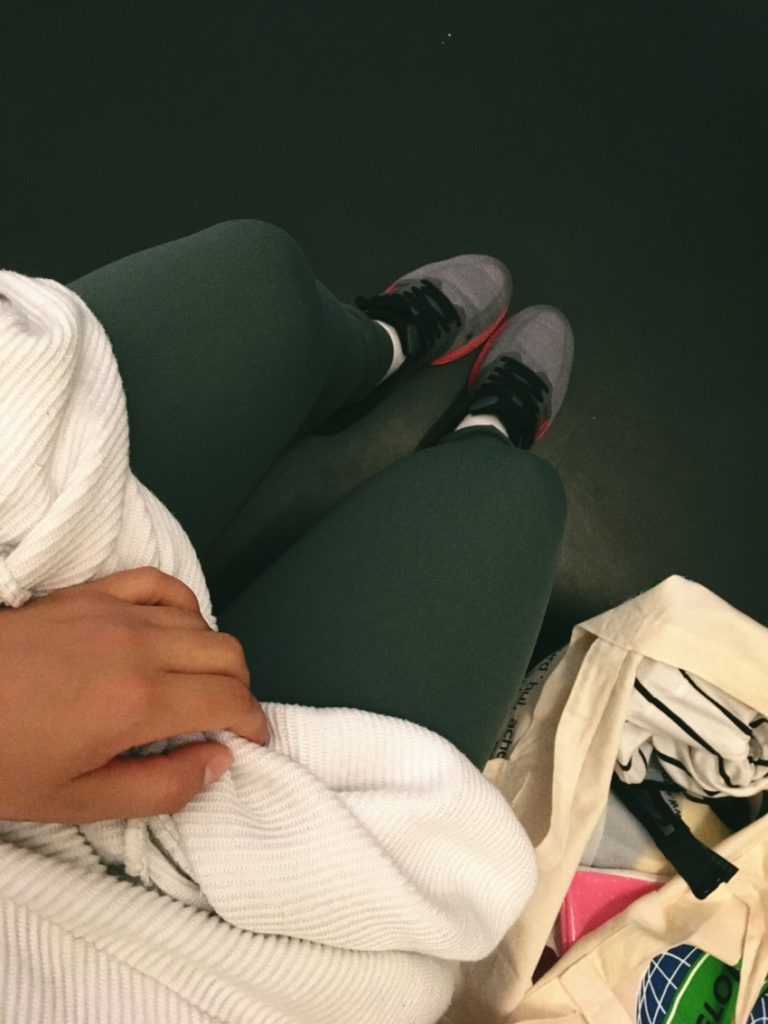 Bijkomen van de workout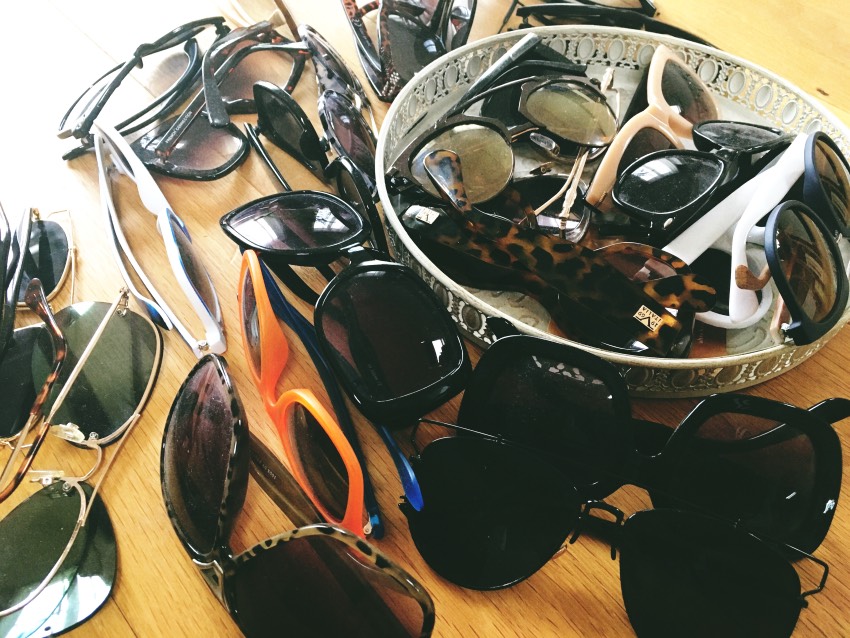 Hallo zonnebrillen collectie. Ik was alles even aan het herorganiseren.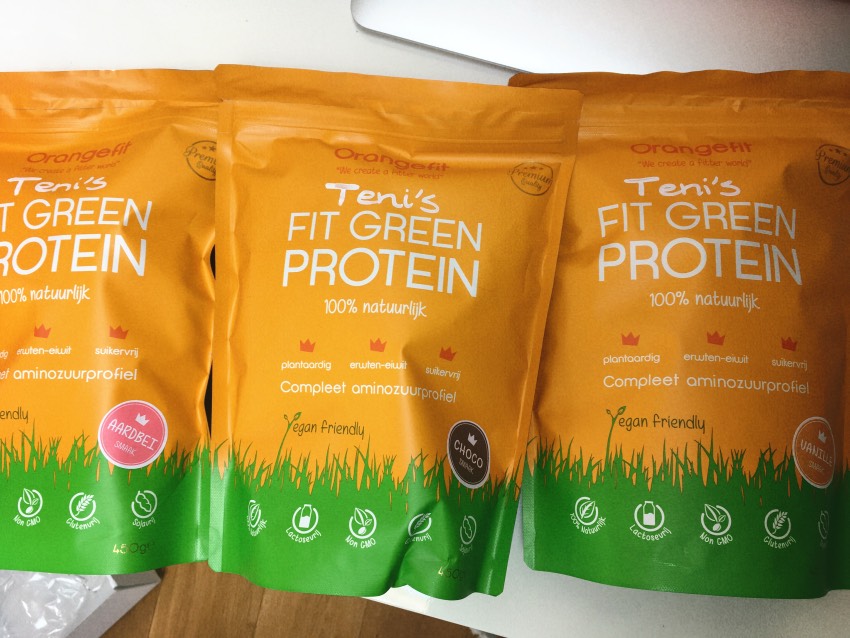 YEAS voor plantaardig eiwit. Ik kreeg heel veel reacties op mijn facebook post over welke vegan eiwitten mensen gebruiken omdat ik er een artikel over wil maken. Ik denk dat 90% het had over Orange Fit, dus dit moest ik natuurlijk uitproberen!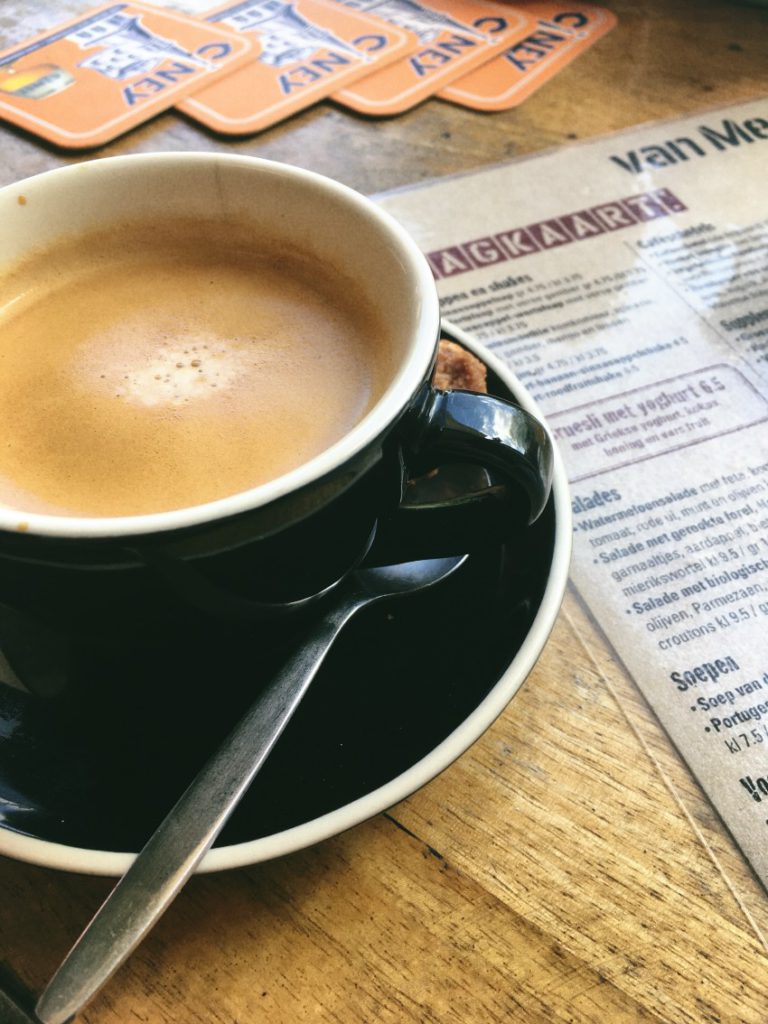 Koffie met Boy bij cafe van Mechelen in Amsterdam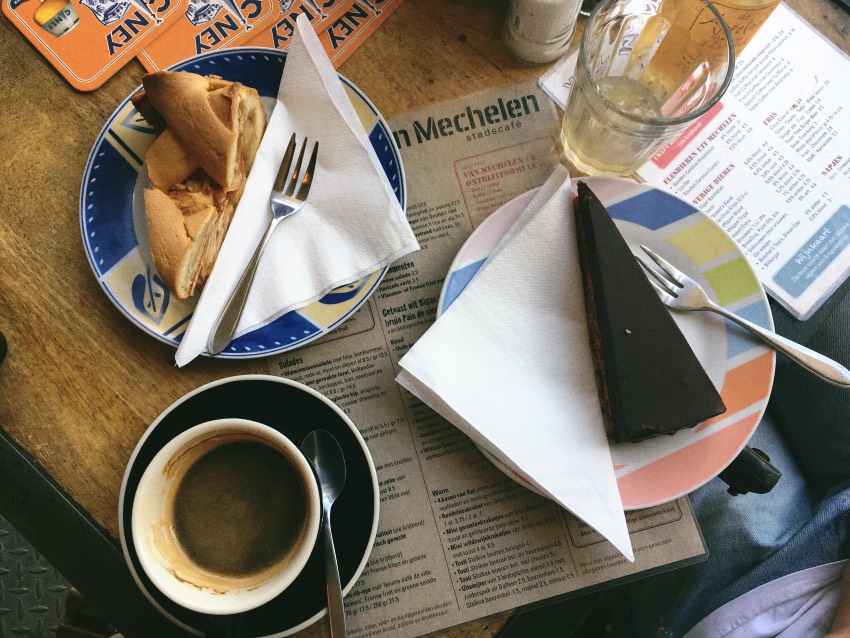 Oja, toen kwamen er ook nog twee taartjes bij. Dit is pas een zondagmorgen ontbijt 🙂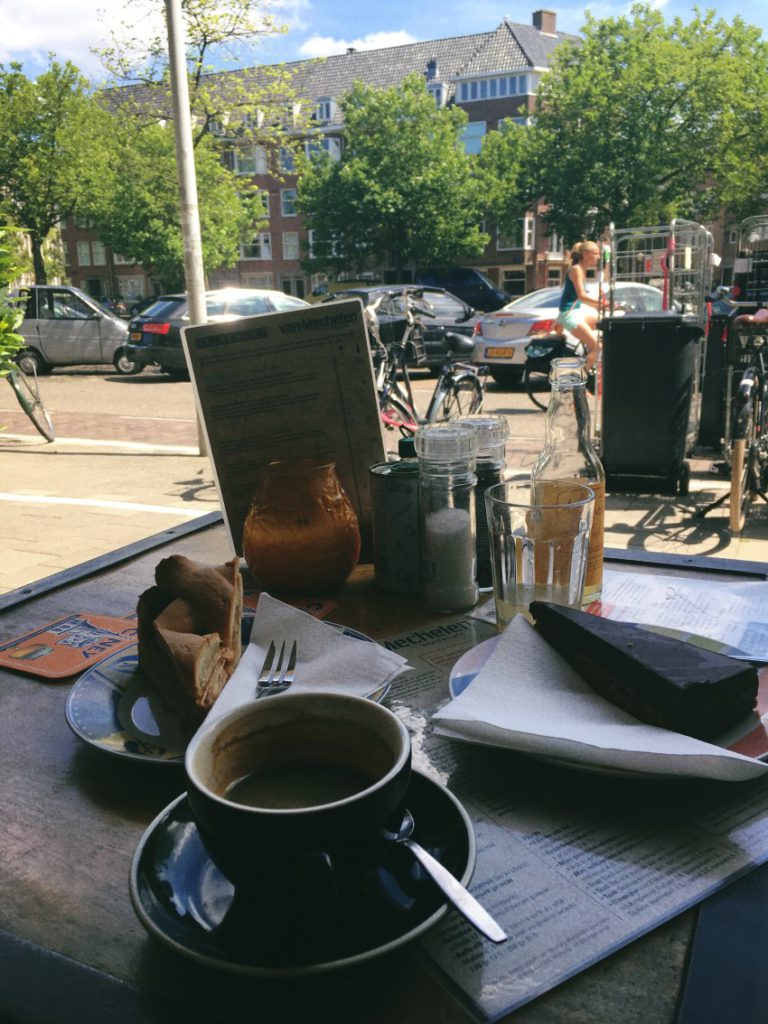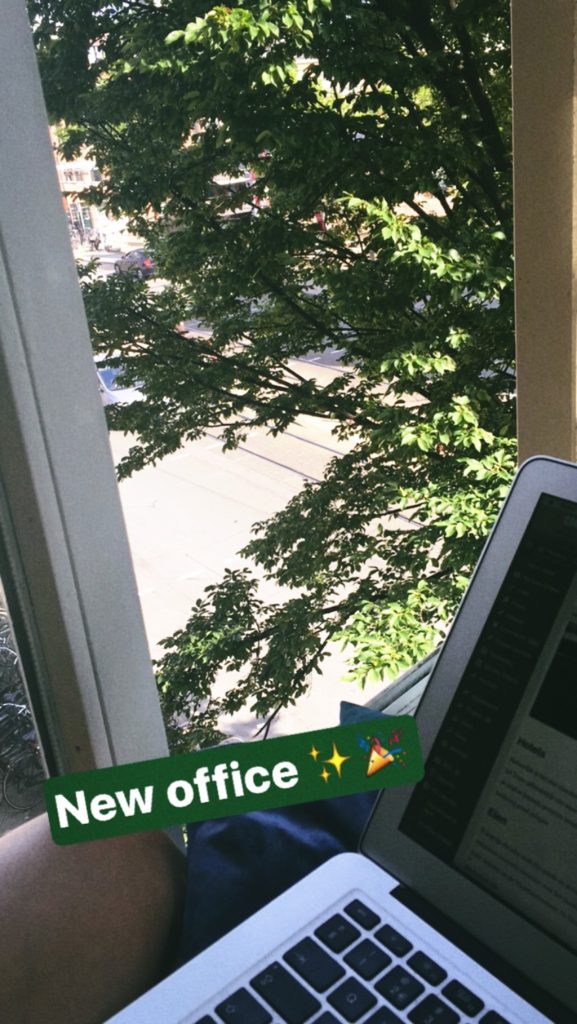 Boy heeft een grote vensterbank en die heb ik ge-ownd als nieuwe werkplek 😉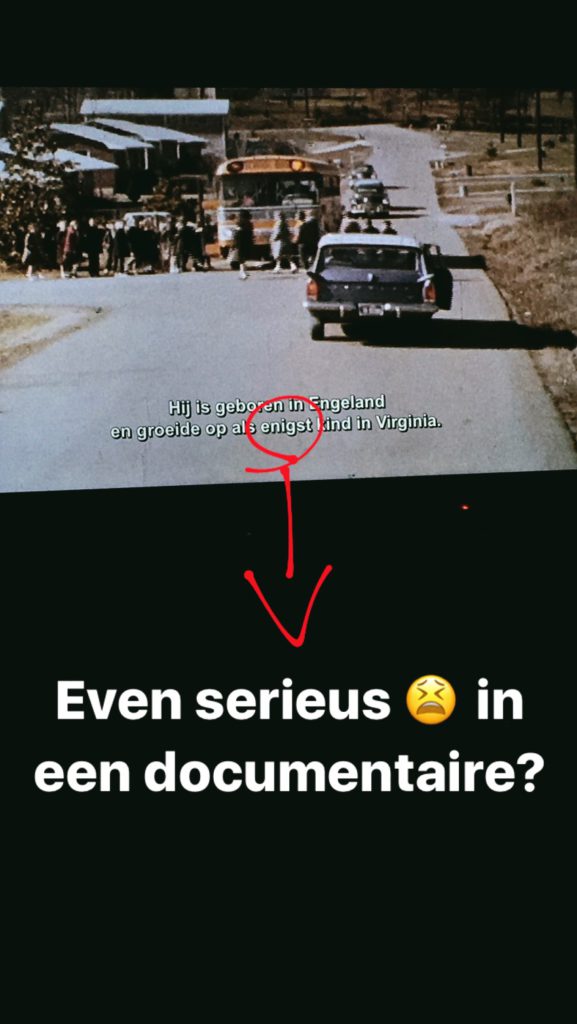 Dit zag ik in een docu.. Best vreemd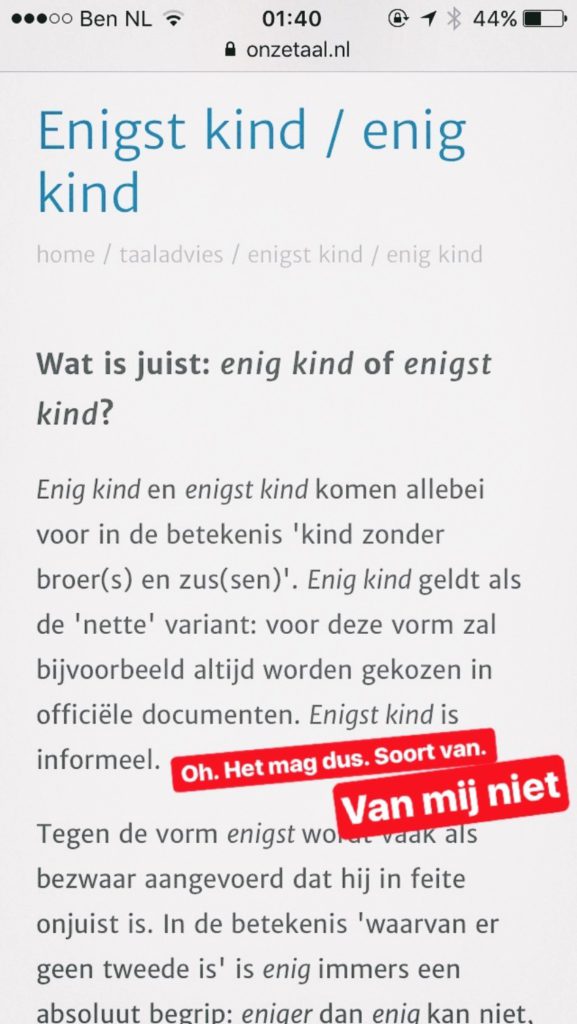 Dus zocht ik het even op, en bleek het ergens vaag wel 'te mogen'. Maar ik vind van niet, haha.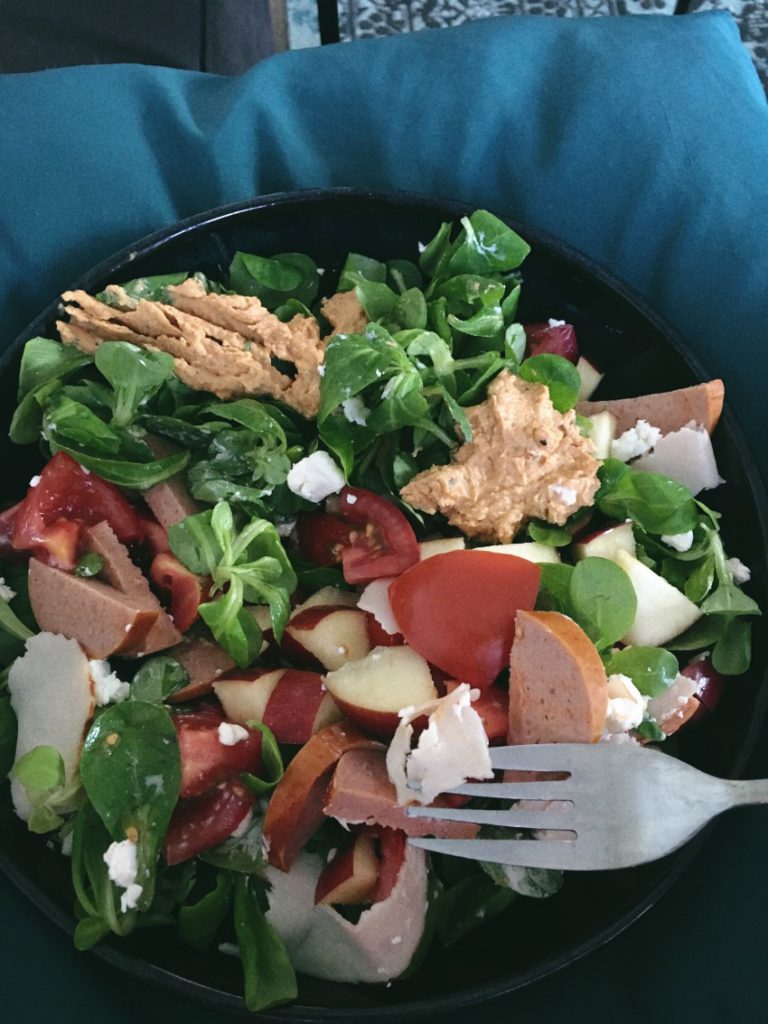 Hallo salade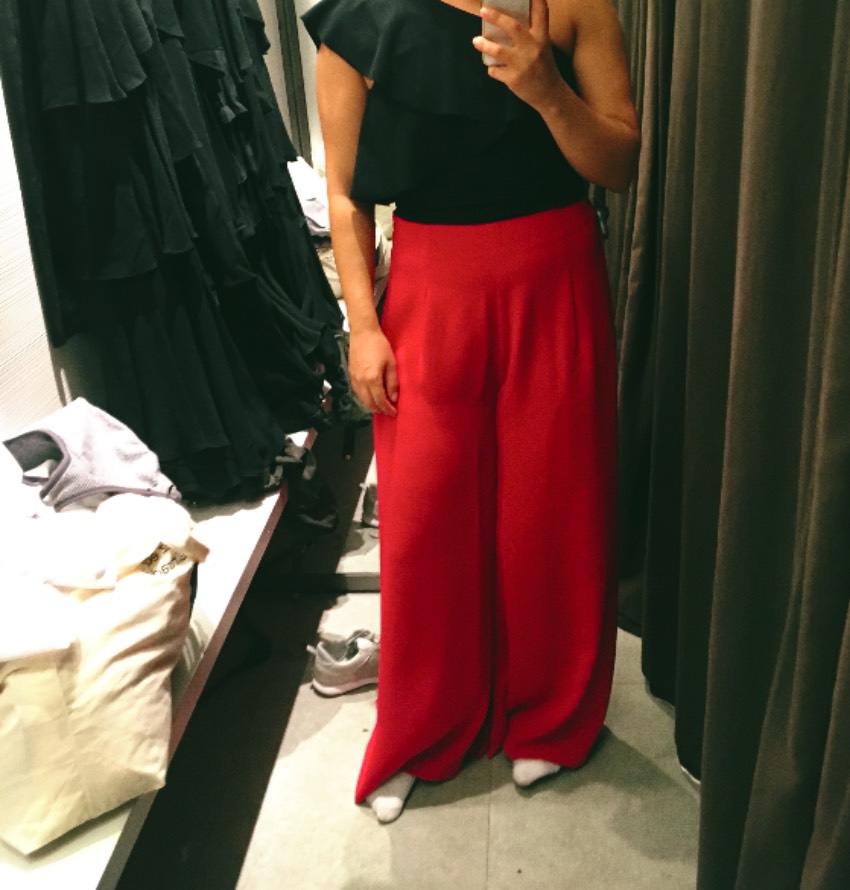 Een beetje op zoek naar een outfit voor bij fashionweek.. Dit werd hem in ieder geval niet.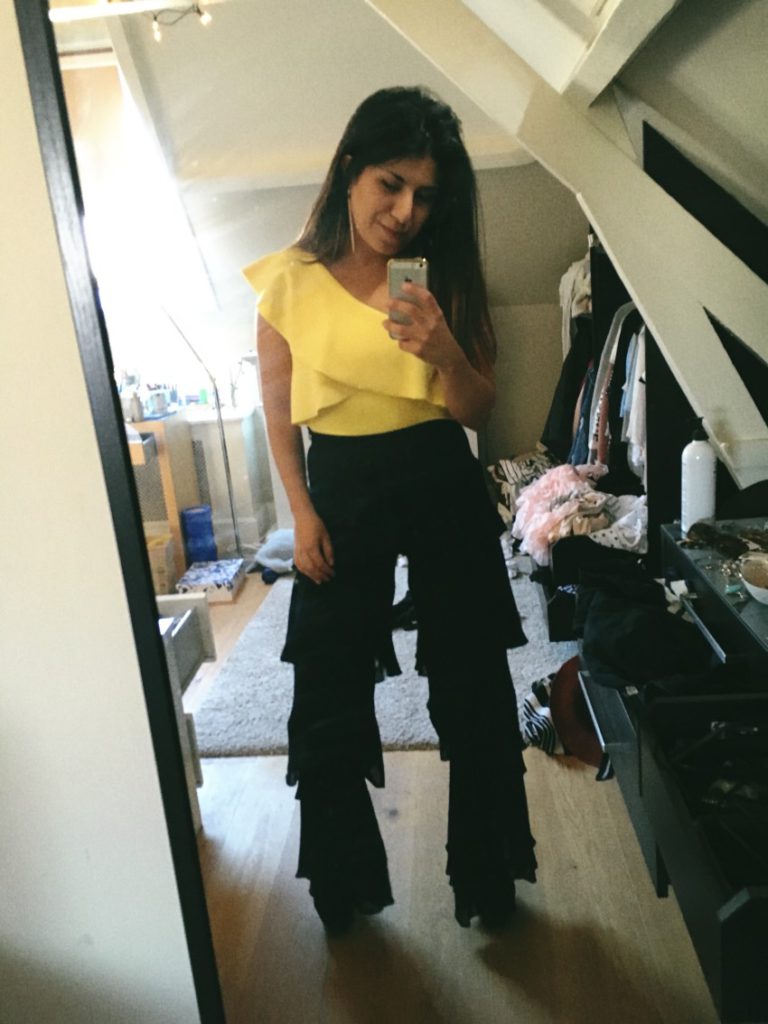 Uiteindelijk werd het deze broek met een gele top. De broek is van de Zara, de top is van de Stradivarius.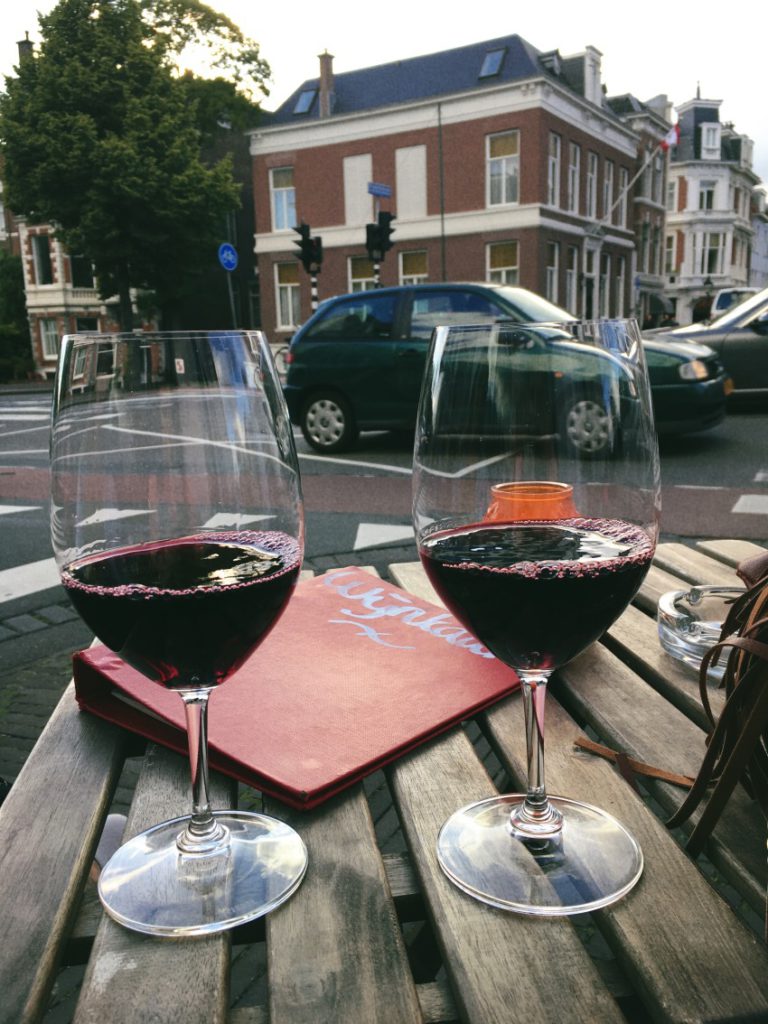 Wijntjes drinken met Jessica van Haagsefoodie 🙂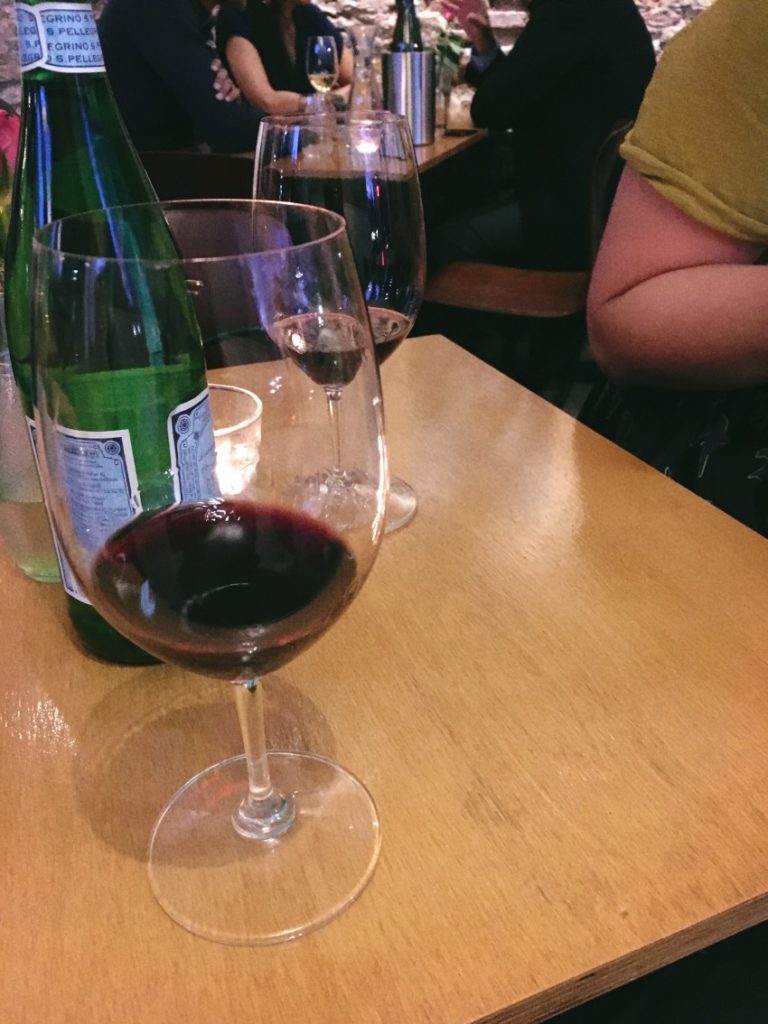 Toen het wat kouder werd, zijn we binnen gaan zitten bij Bouzy in Den Haag. Het was supergezellig!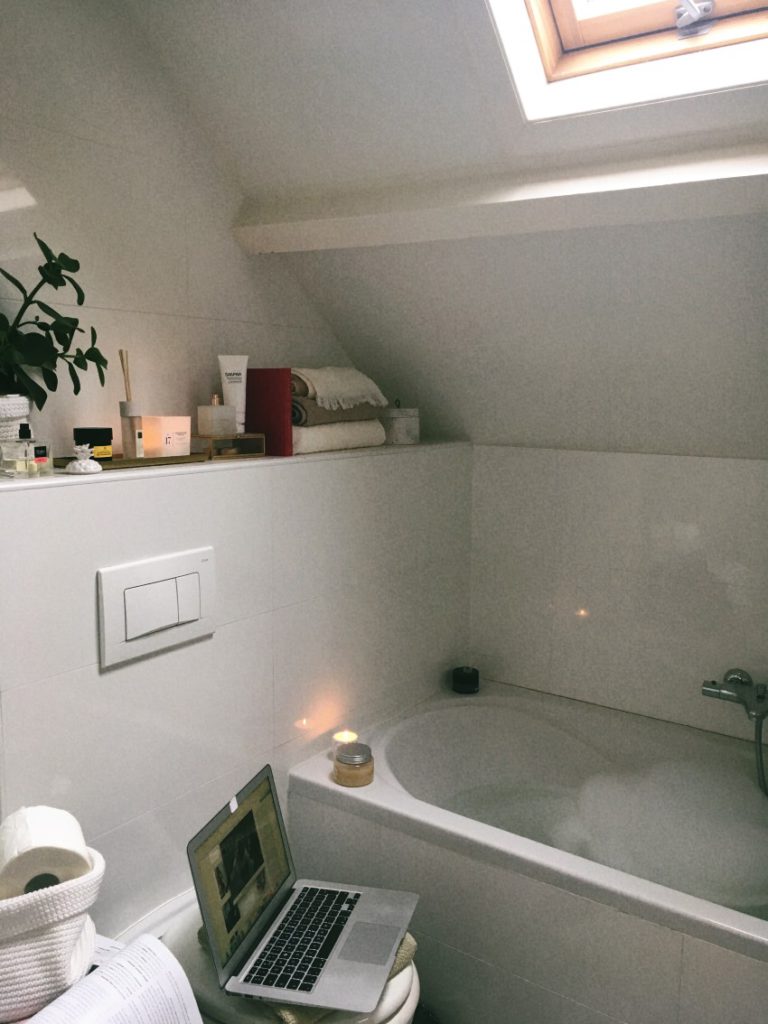 Ik ga steeds vaker in bad, heerlijk! Met een serietje op 🙂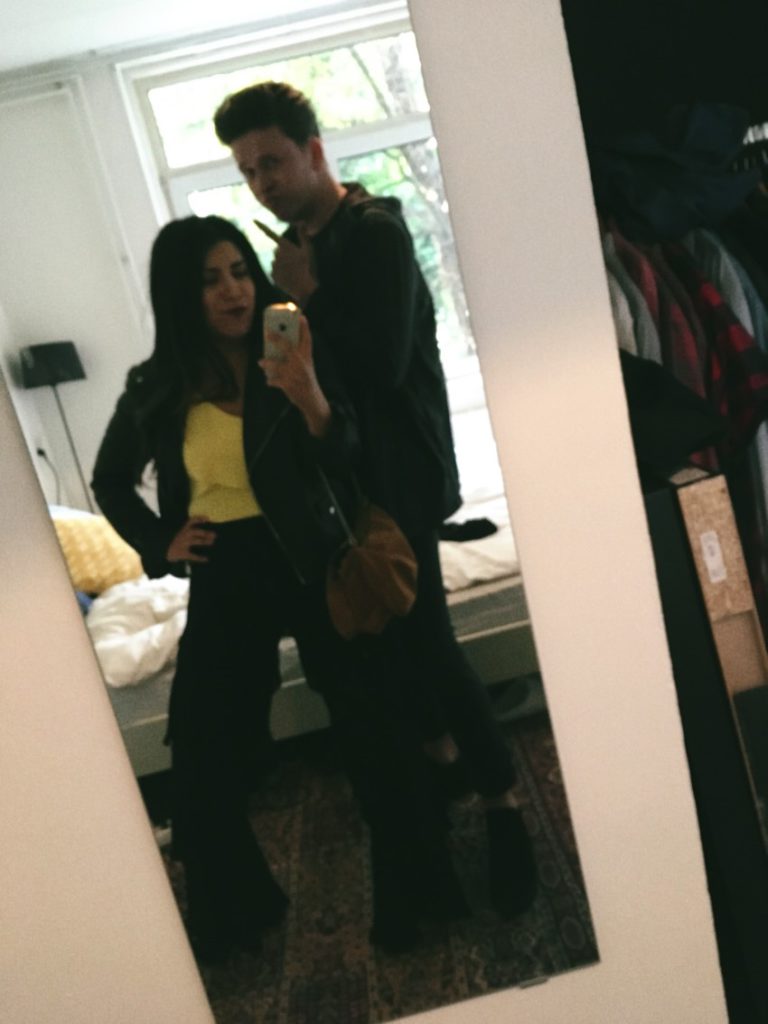 Boy en ik die gek aan het doen zijn voor fashionweek.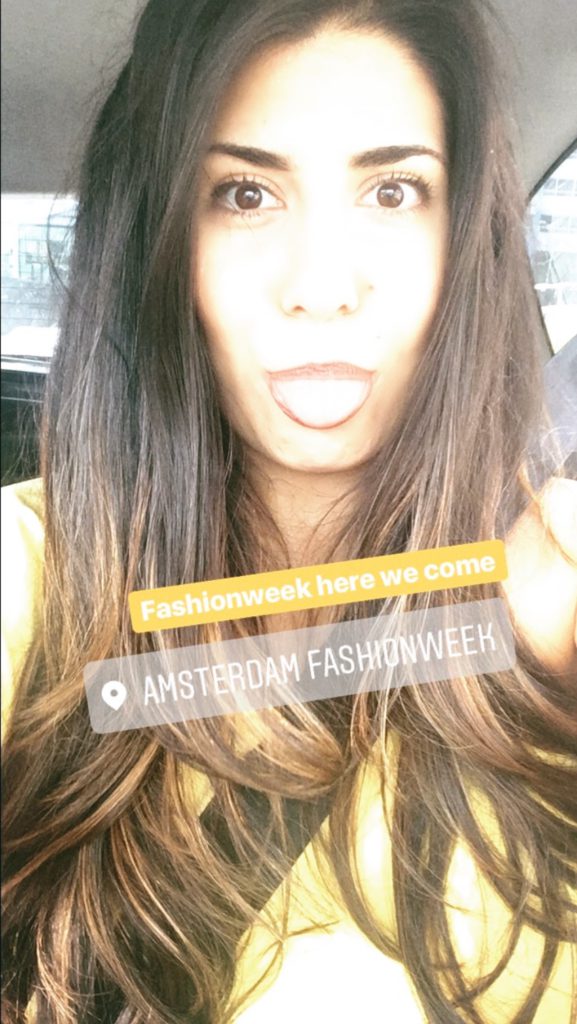 Oke, nu komen er veel foto's van Mercedes Benz Fashionweek Amsterdam. Wees voorbereid!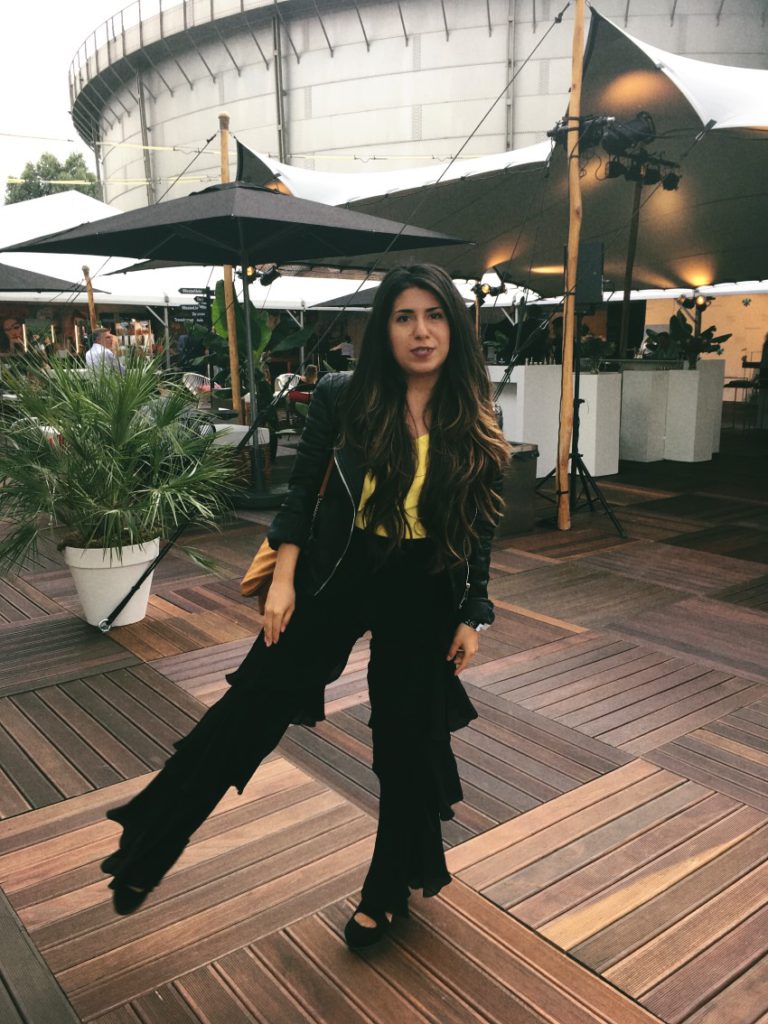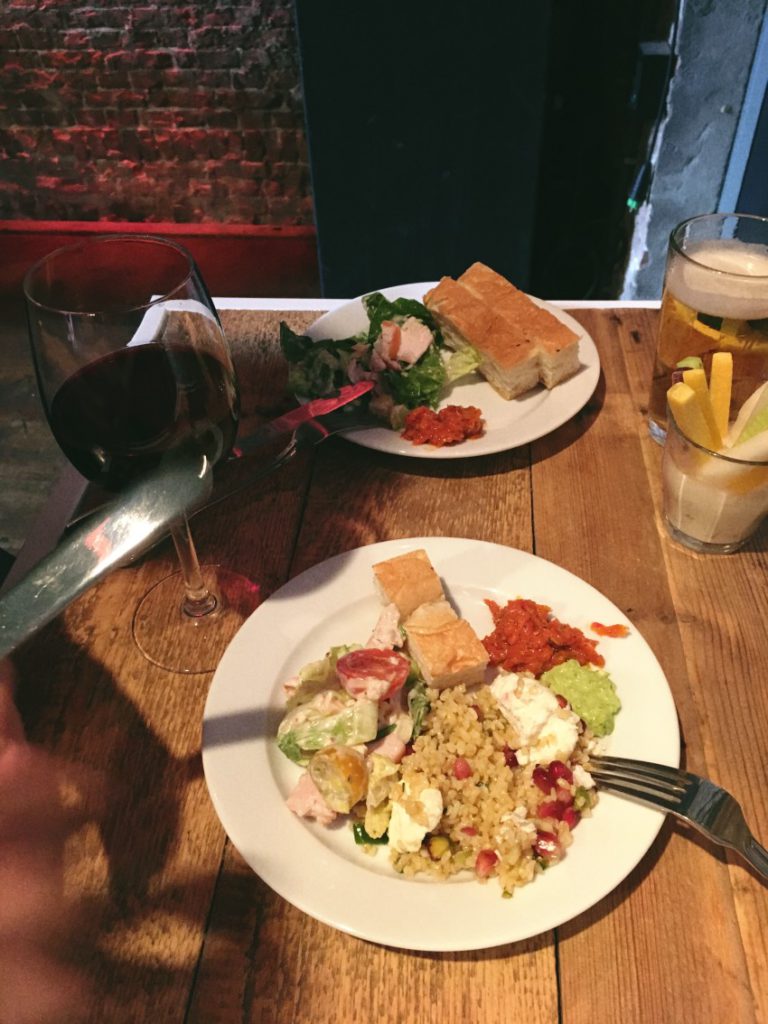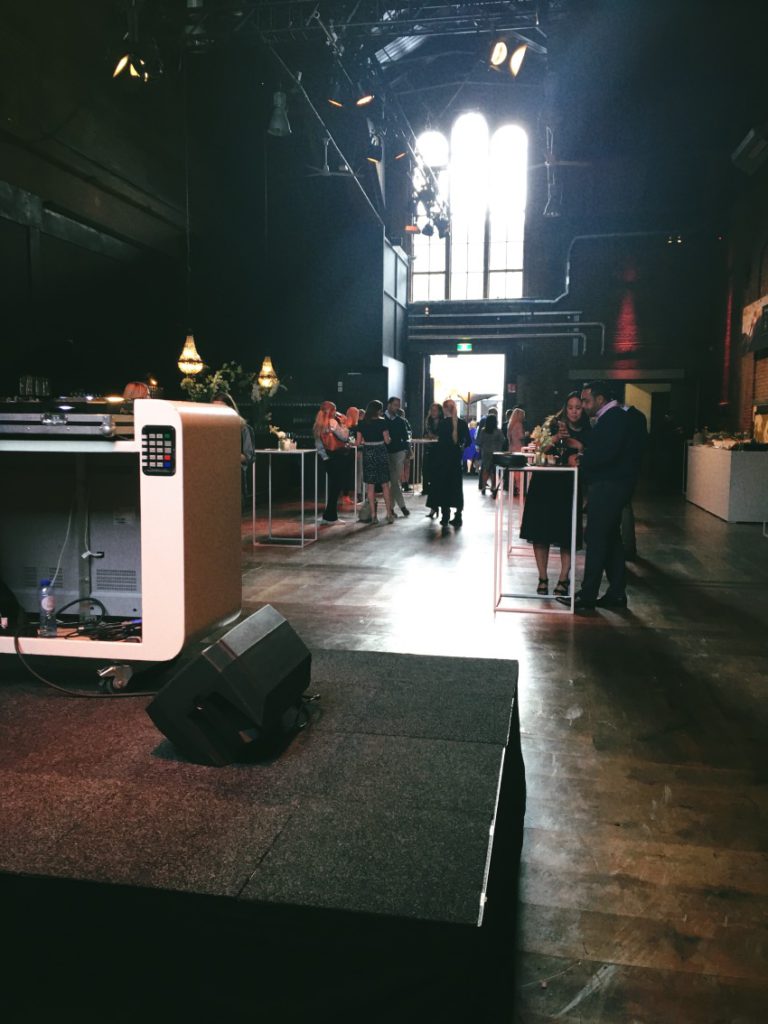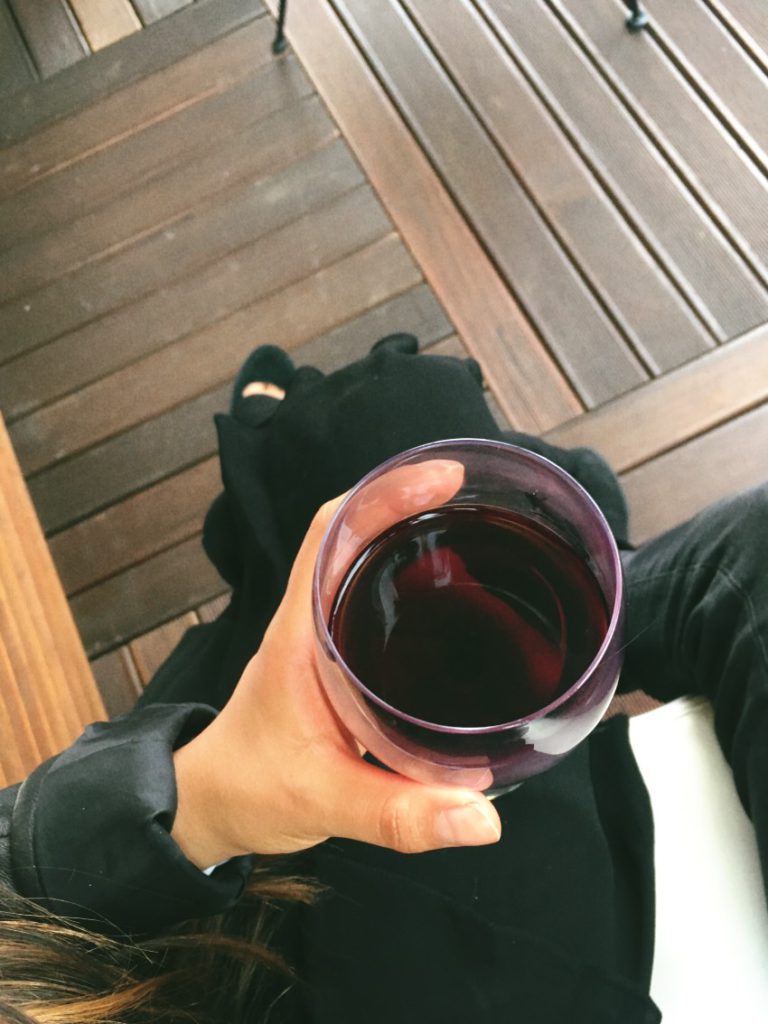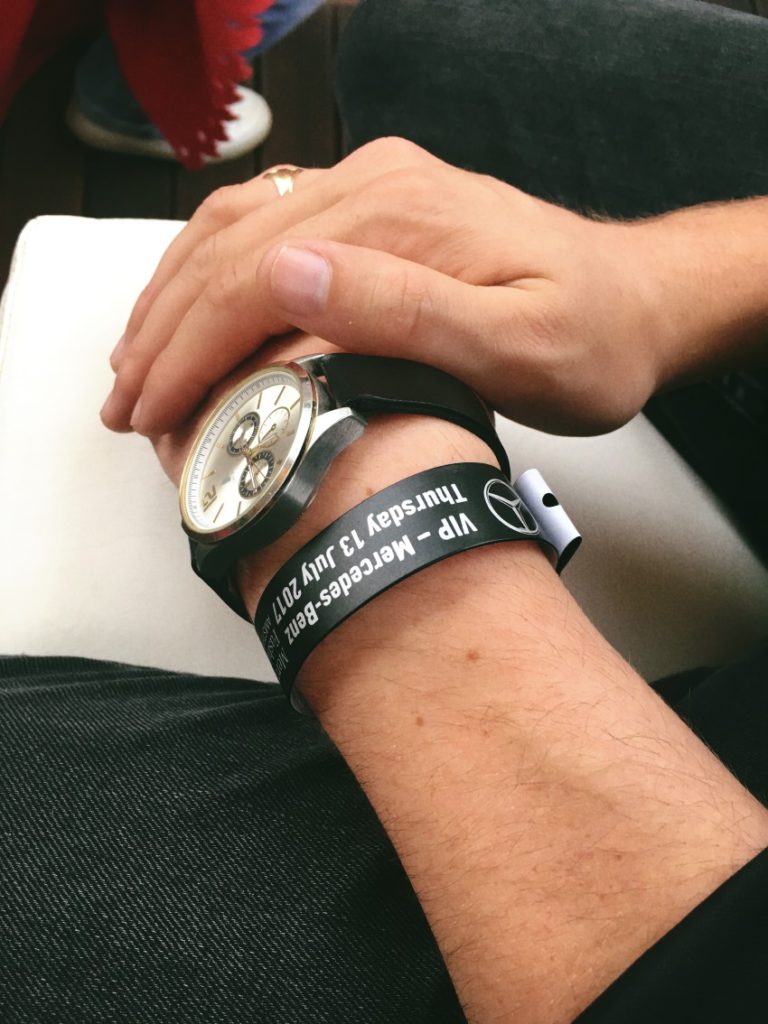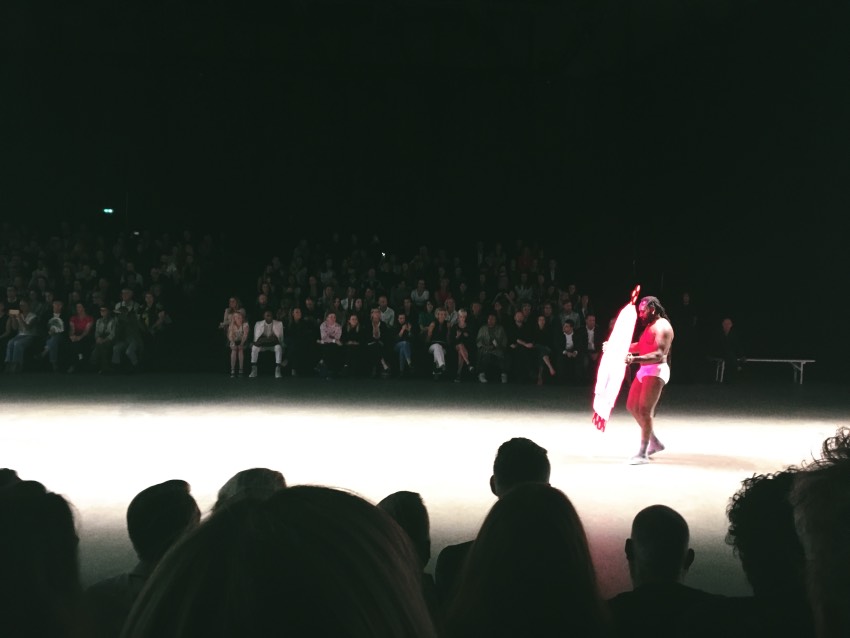 Gekke show..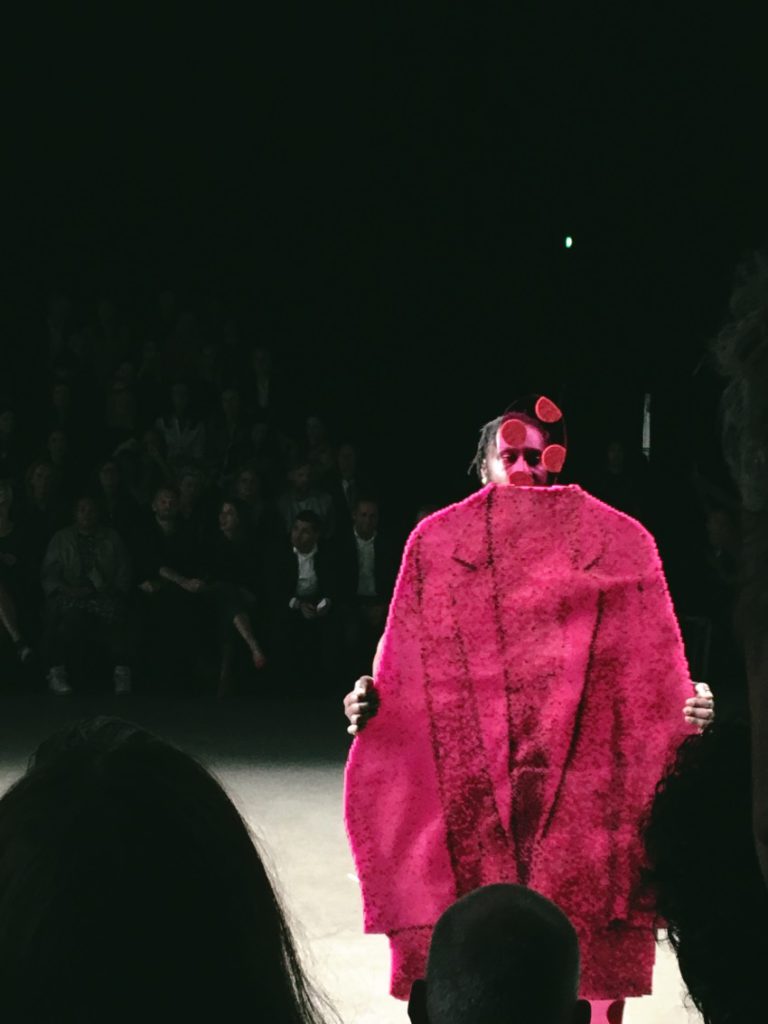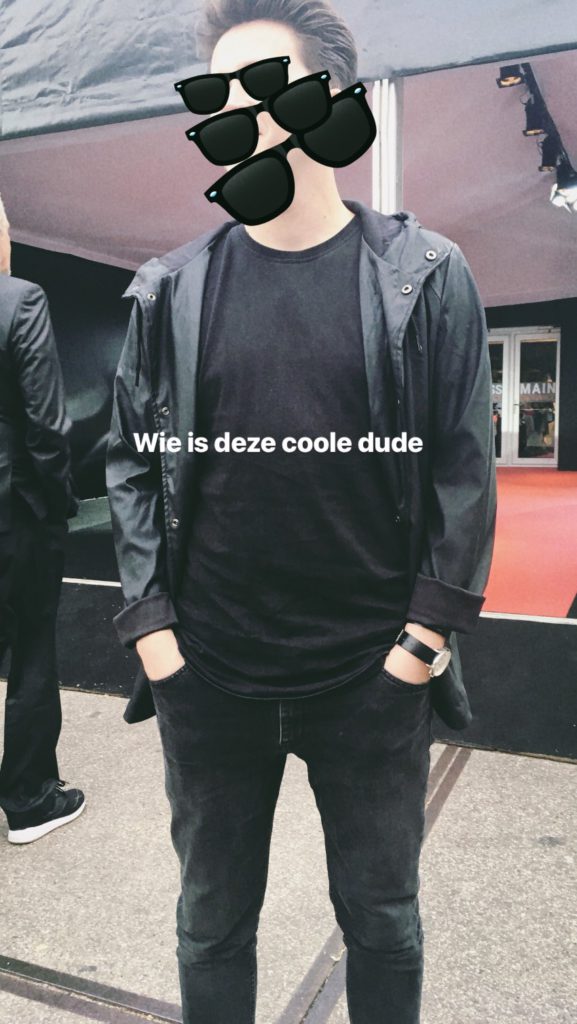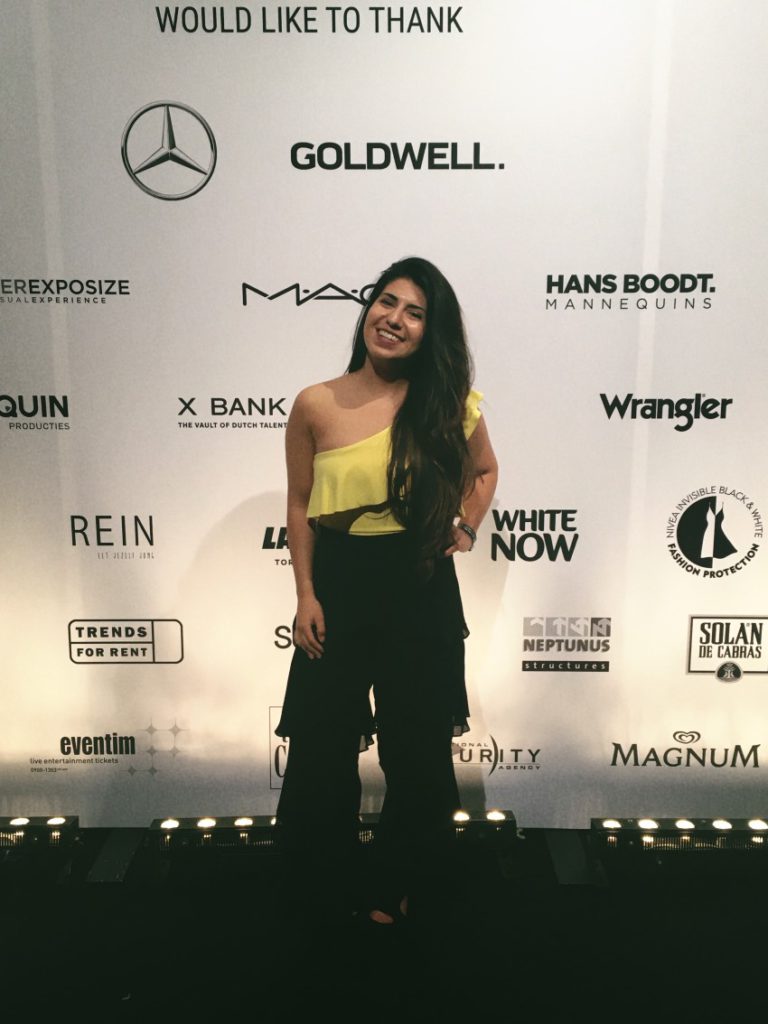 Even poseren.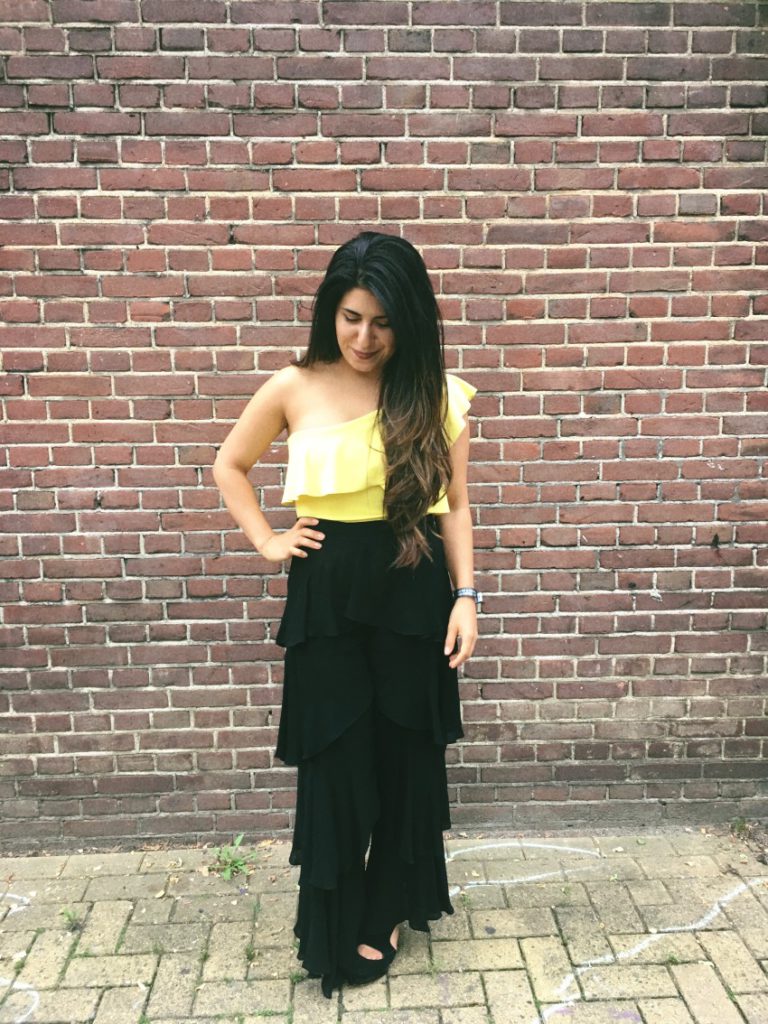 Nog een keer poseren, haha.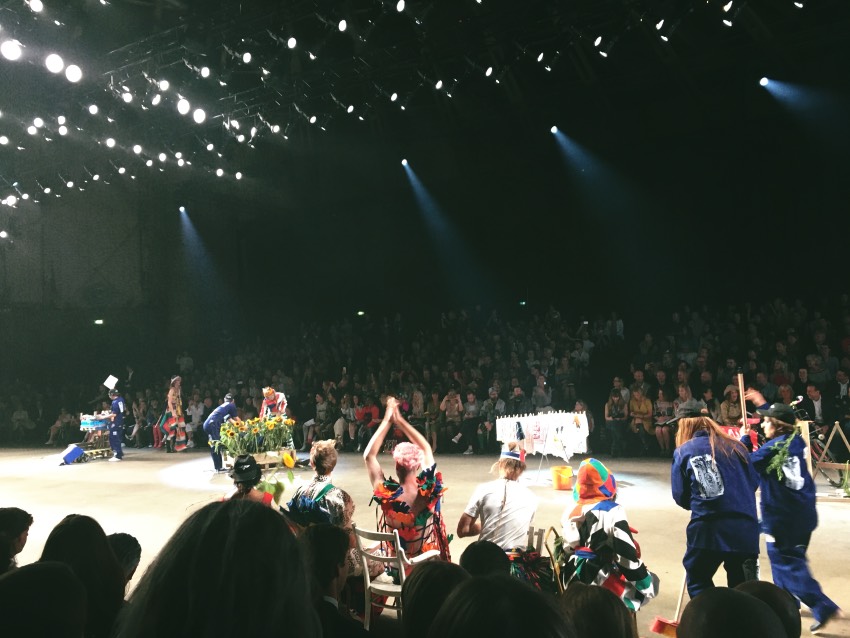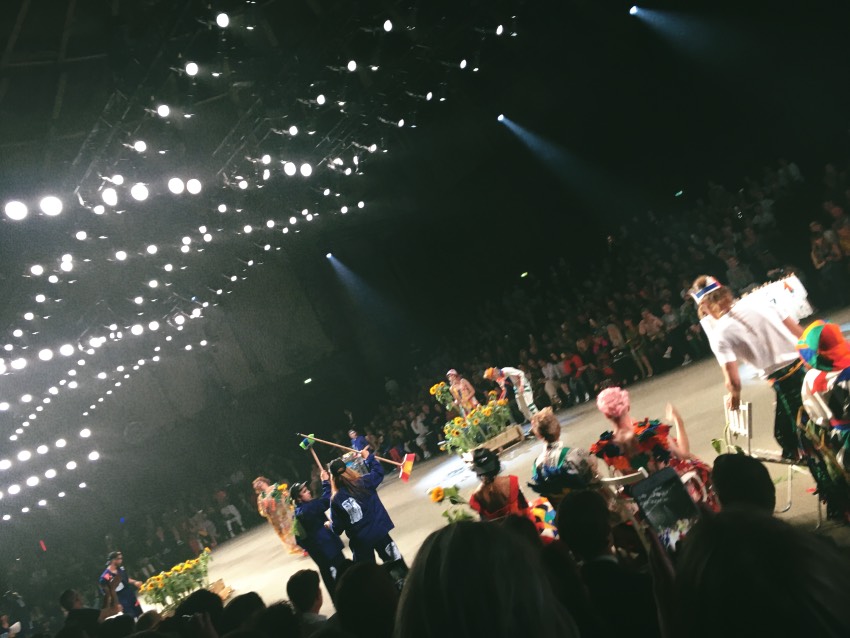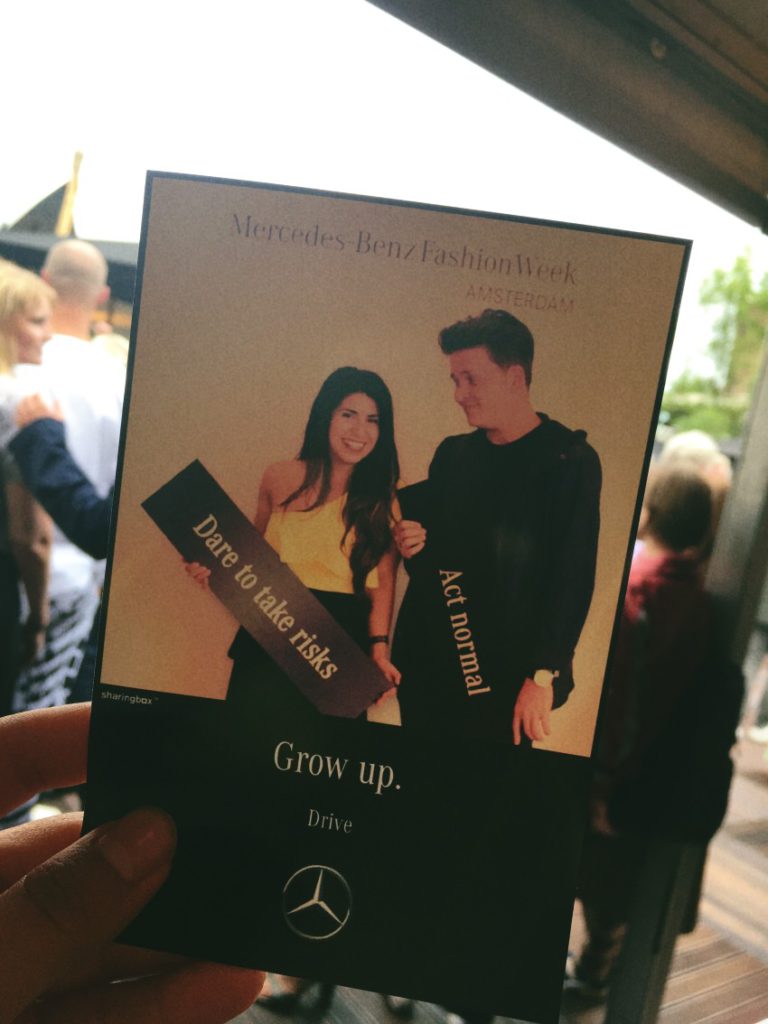 Dit vond ik heel leuk om te hebben voor 'later', samen met Boy 🙂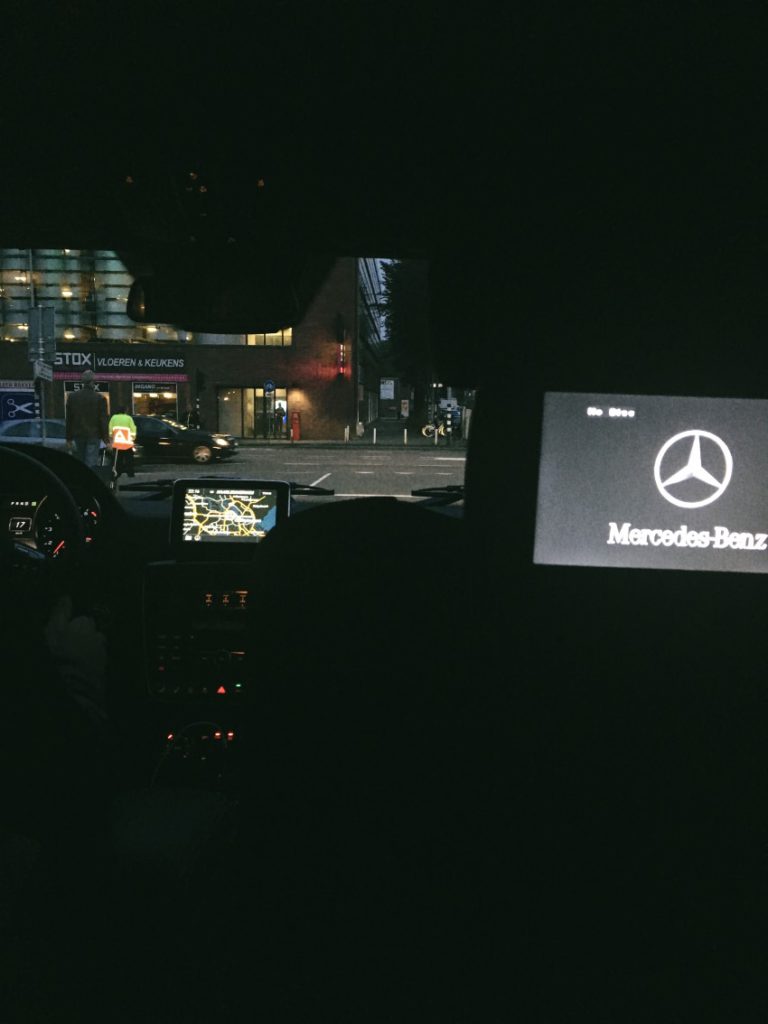 Terug naar huis!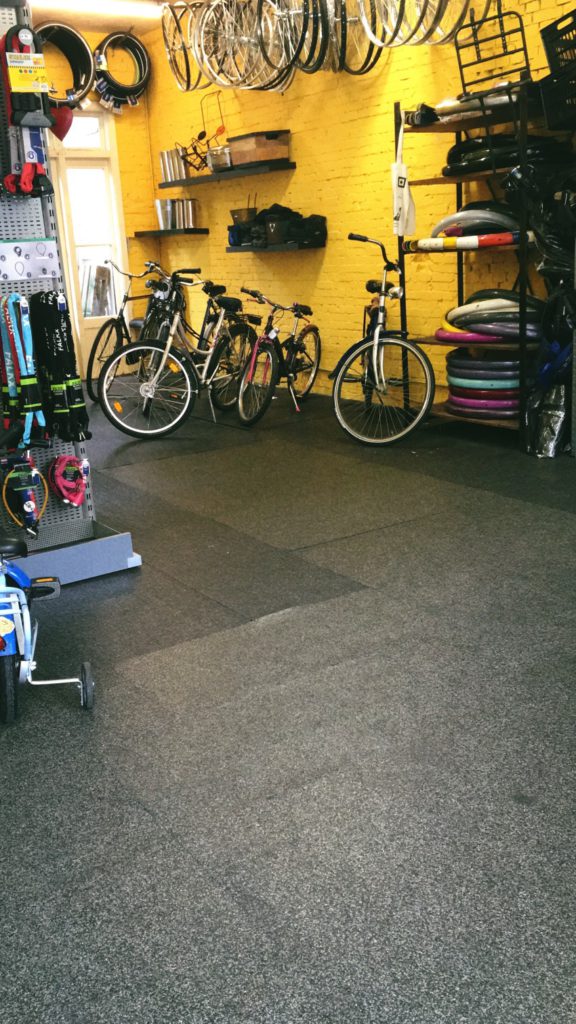 Ik heb een nieuwe fiets in Amsterdam, hoera! Hij moest alleen even een opknapbeurt gebruiken.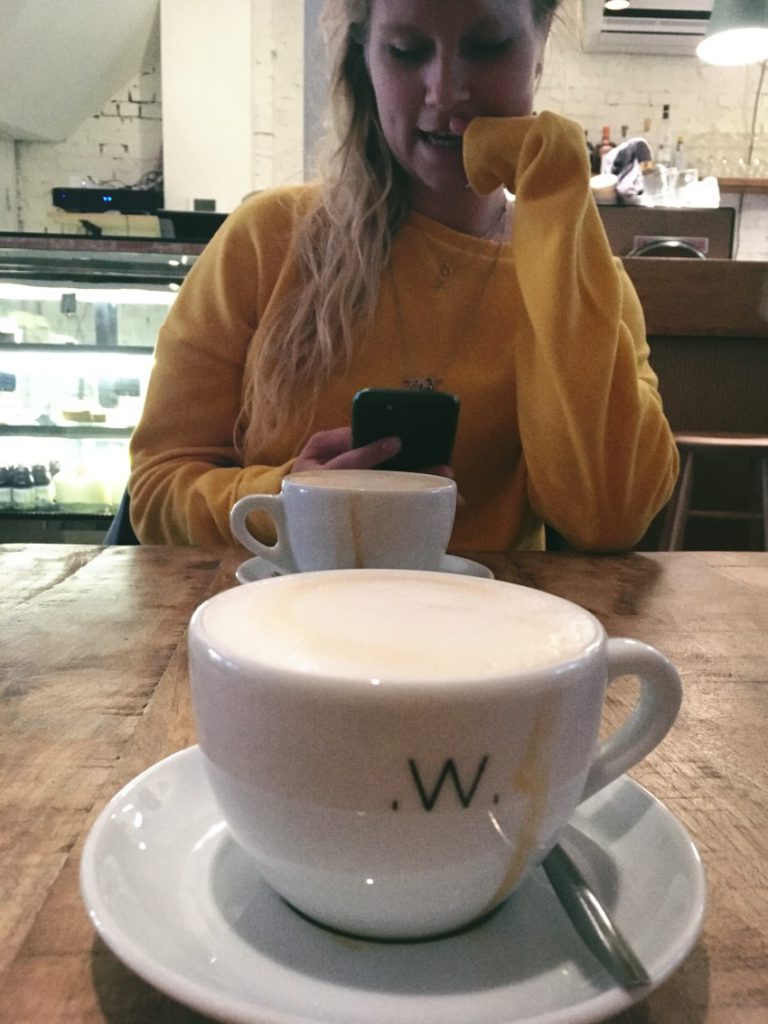 Daarna koffie gedronken met Bridget, zo ontmoet je elkaar op een perstrip naar Brussel en spreek je vervolgens af in eigen land omdat het zo goed klikt. Wat een heerlijk mens!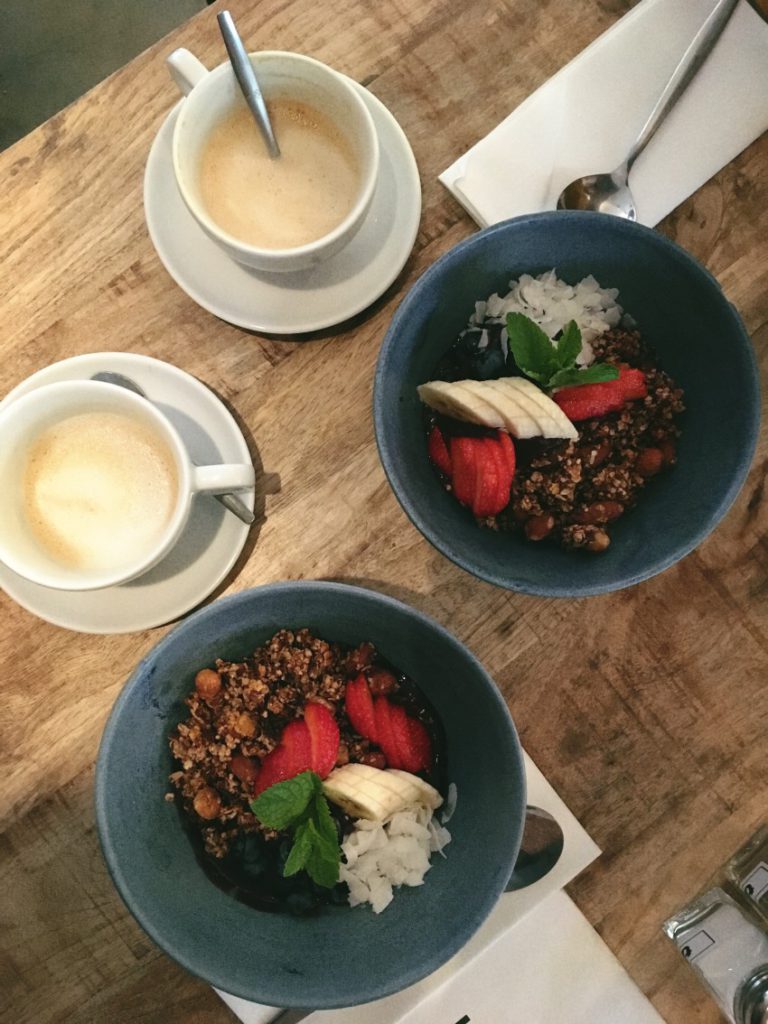 Samen aan de acai bowls bij The Meets in Amsterdam.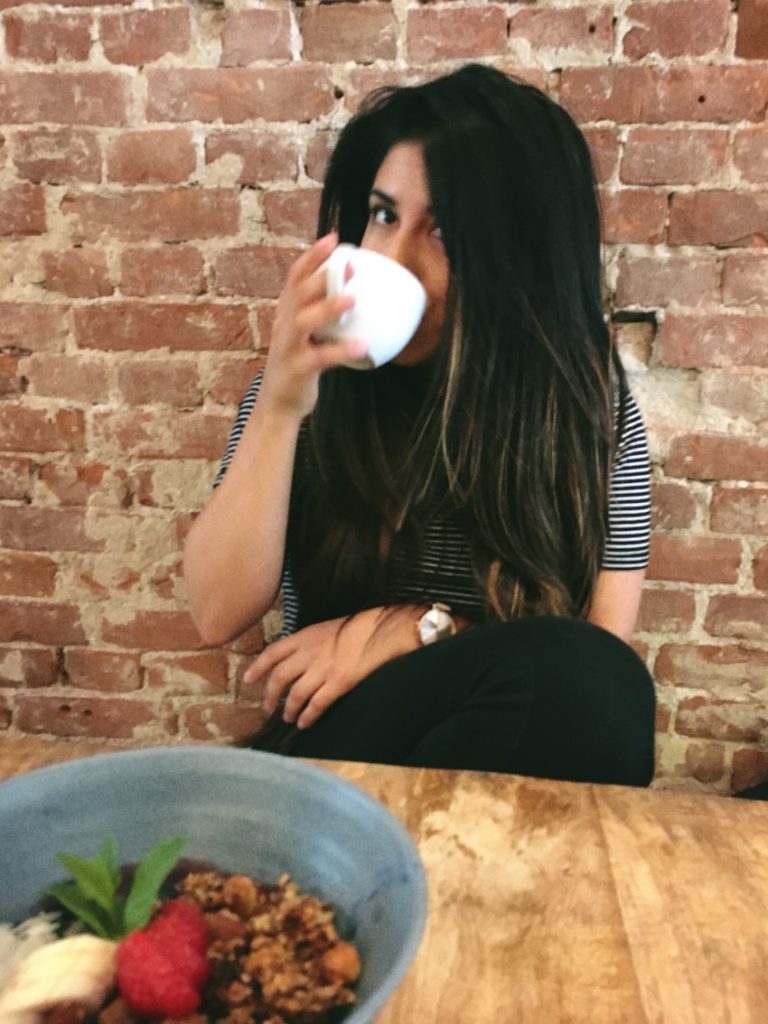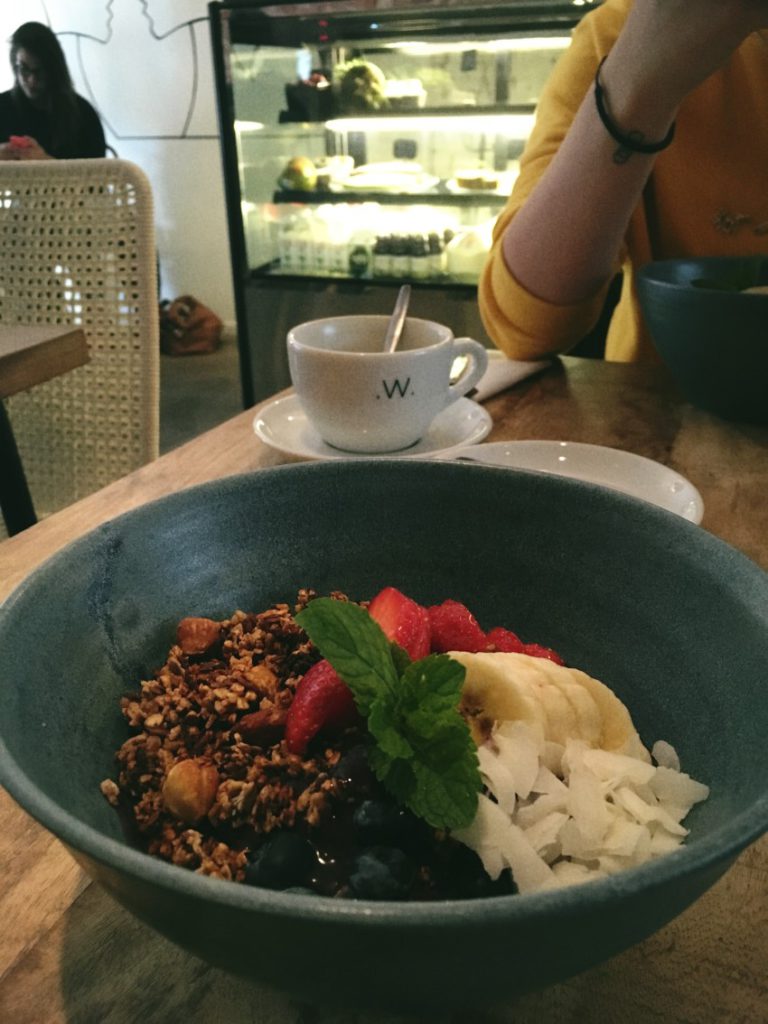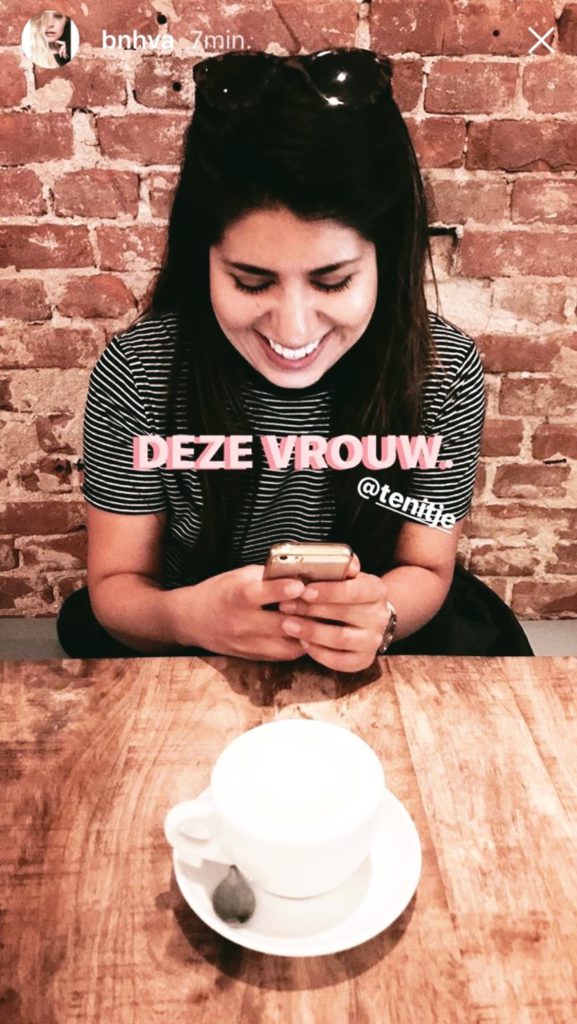 Zo lief, kwam ik dit tegen op haar InstaStory 😉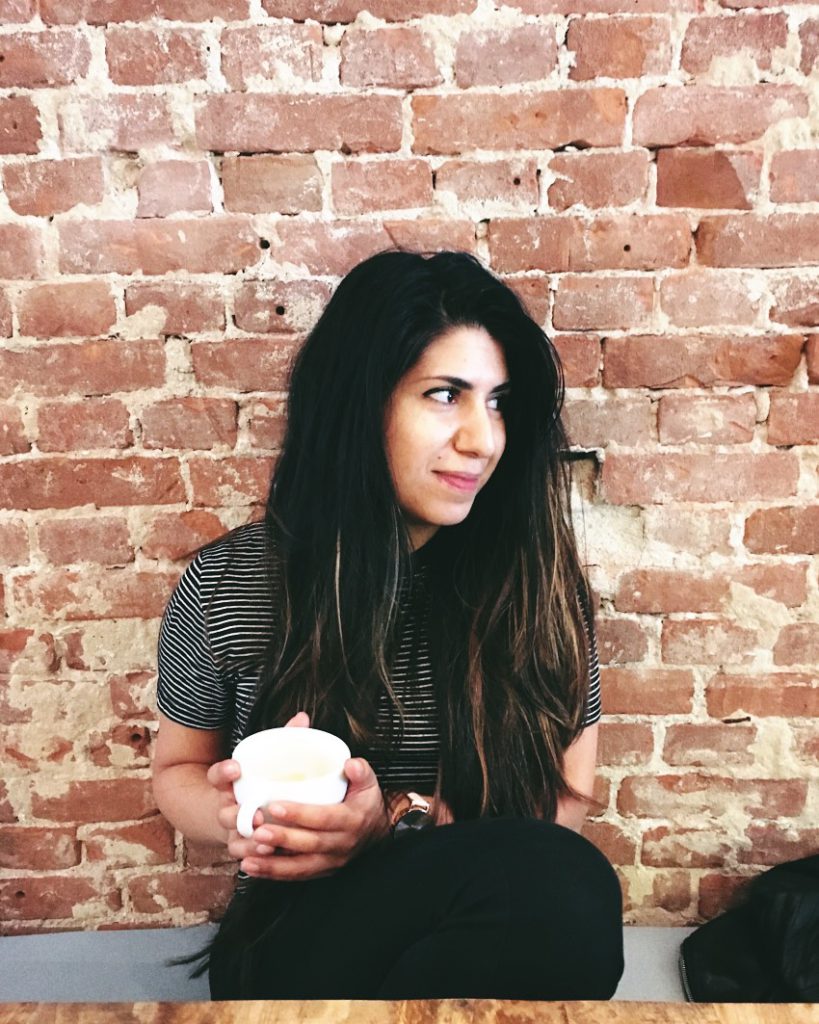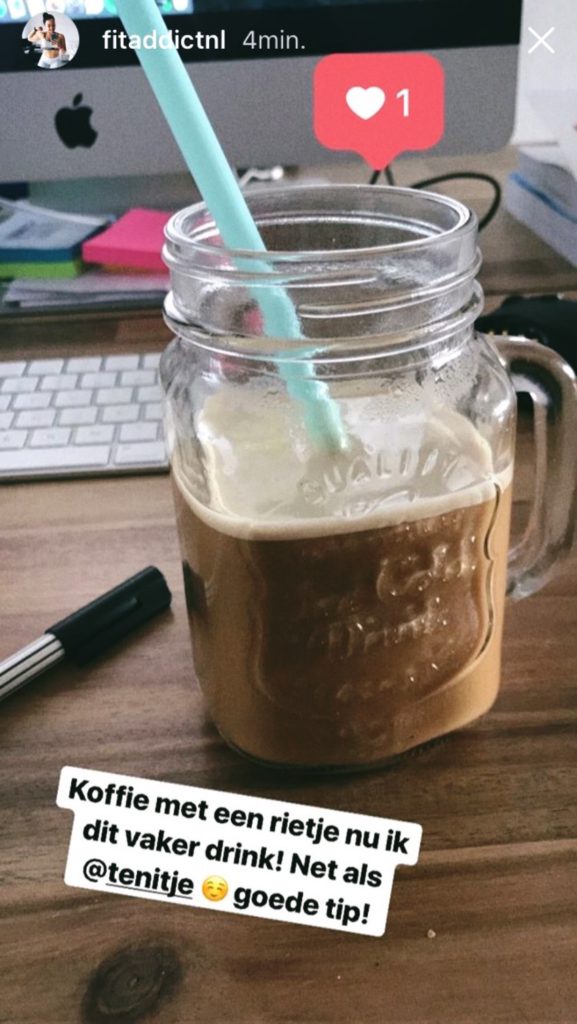 Ook leuk om tegen te komen op Instagram, anderen die hun koffie ook met een rietje drinken 😉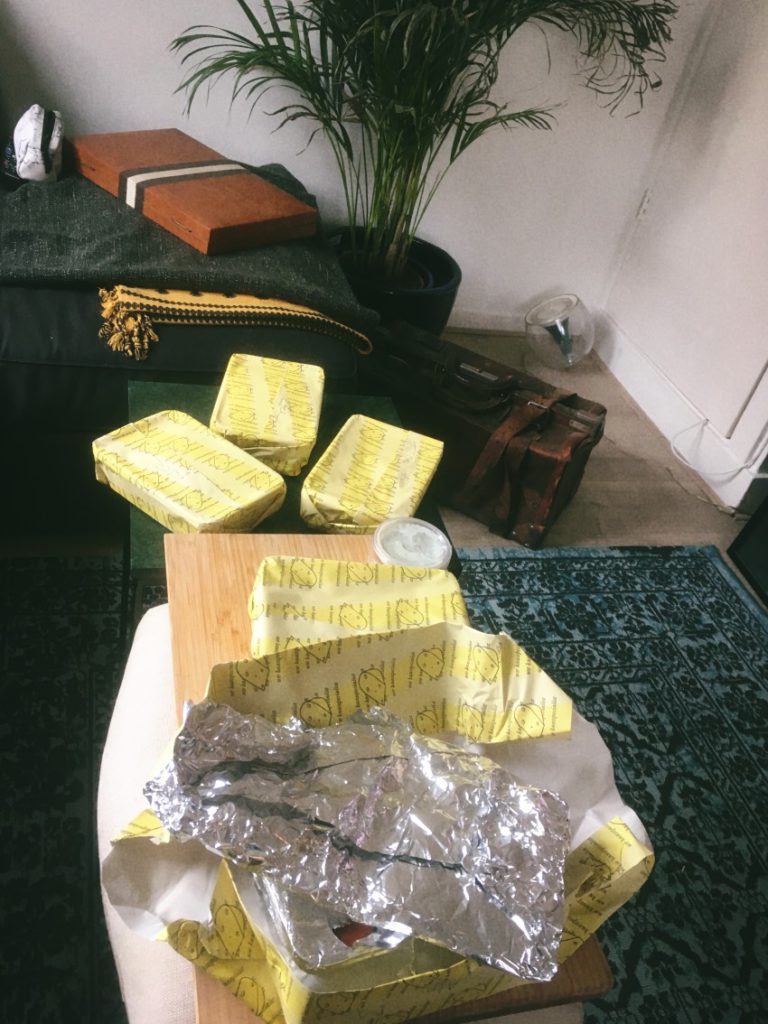 Eten bestellen bij Boy omdat we lui zijn.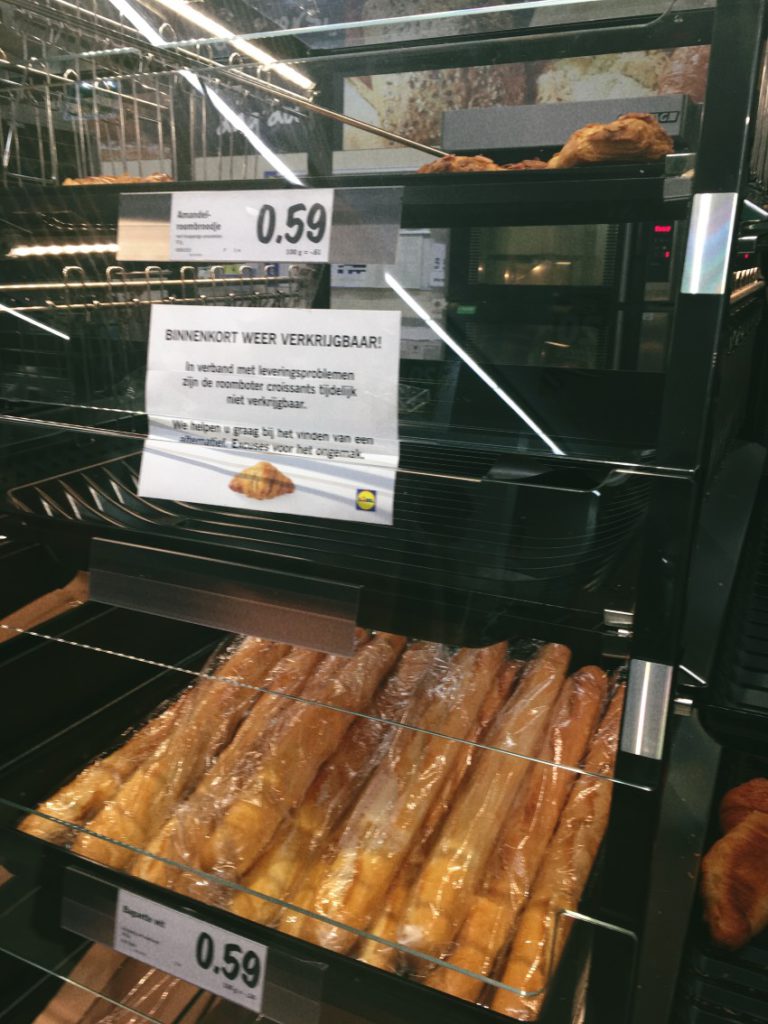 Ik ging croissantjes halen bij de Lidl voor Boy, maar ze waren op! Noooo..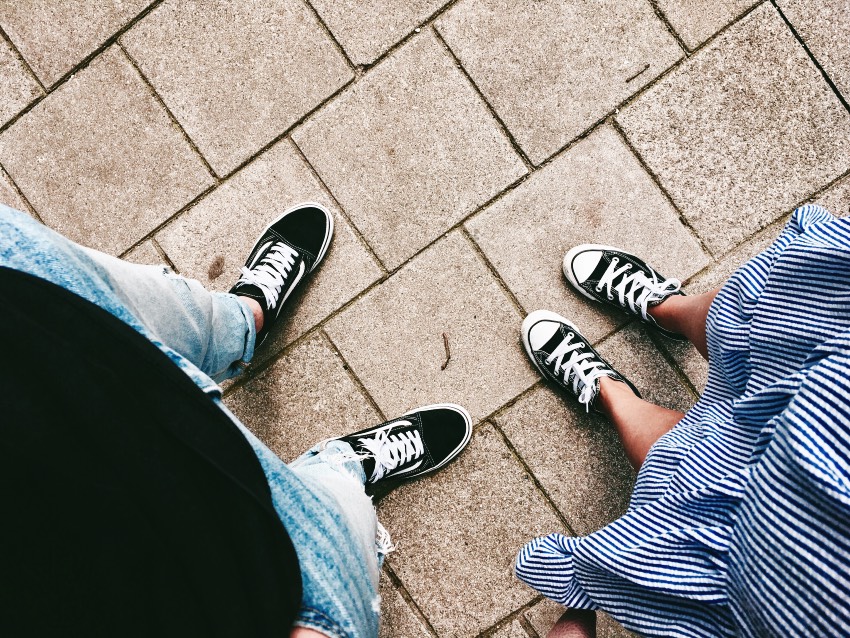 Wachten op de bus. Onderweg naar een strandfeestje.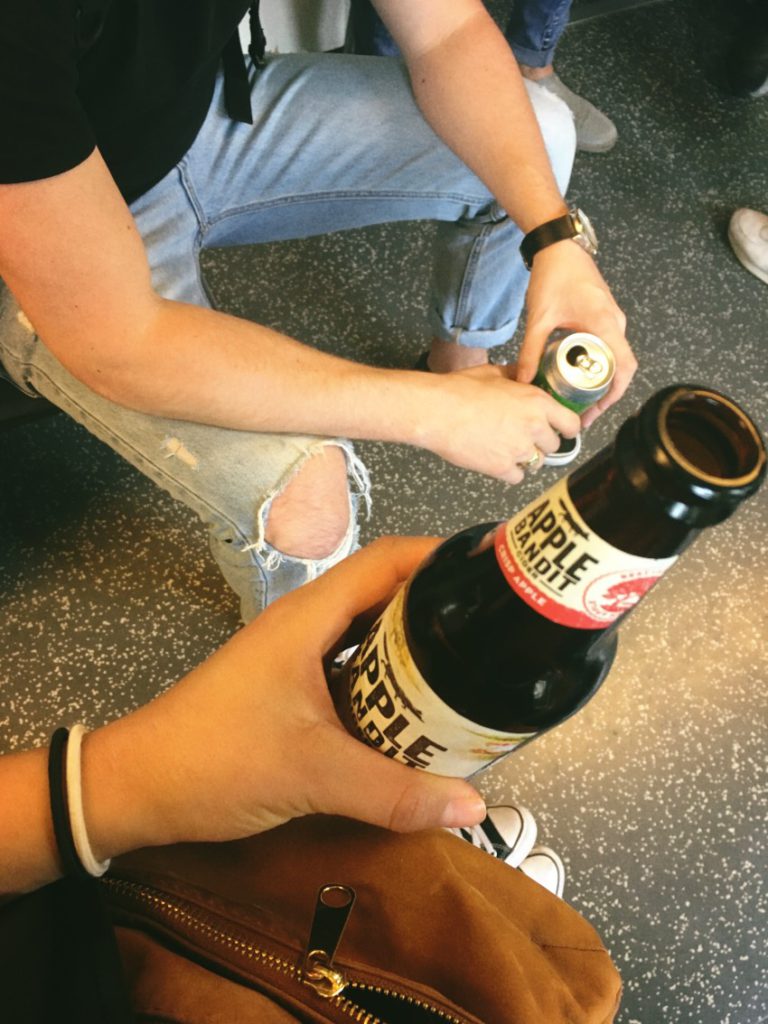 In de trein, alvast aan een drankje.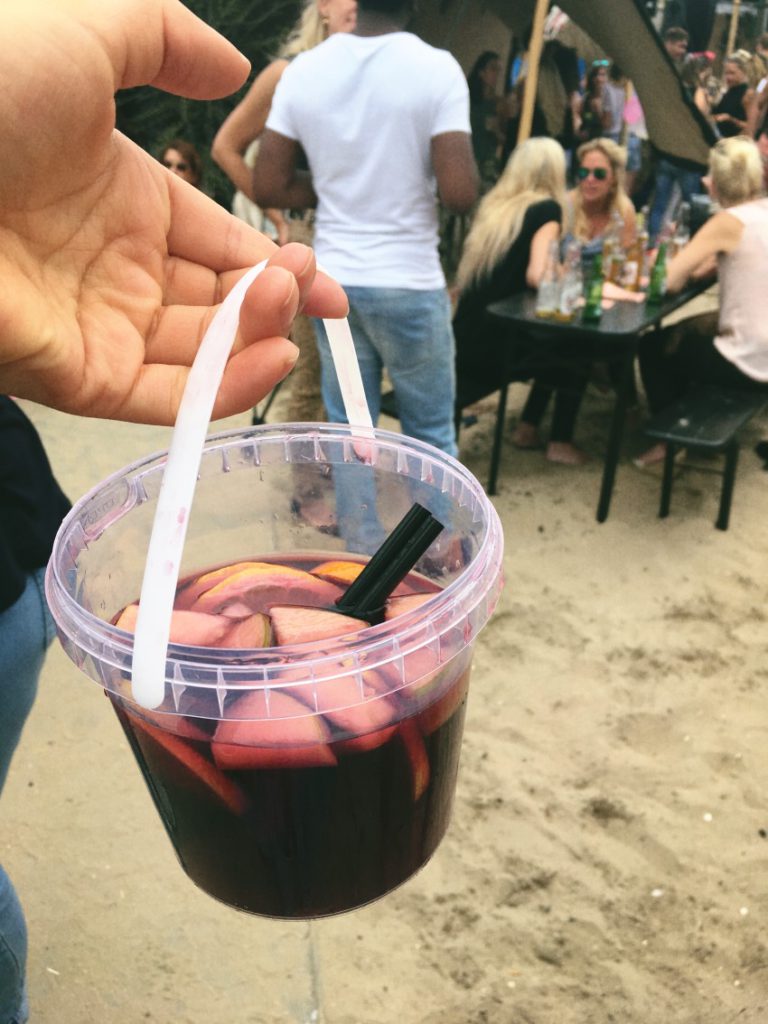 Aangekomen op het feestje: Strandverblijf in Zandvoort. Ik ging aan de Sangria uit een emmer hehe.. Hij was heerlijk!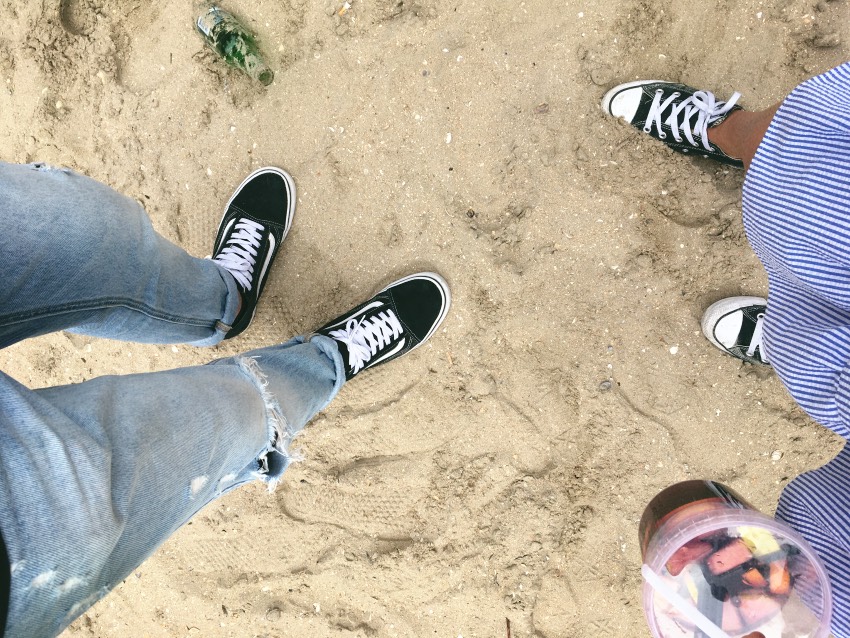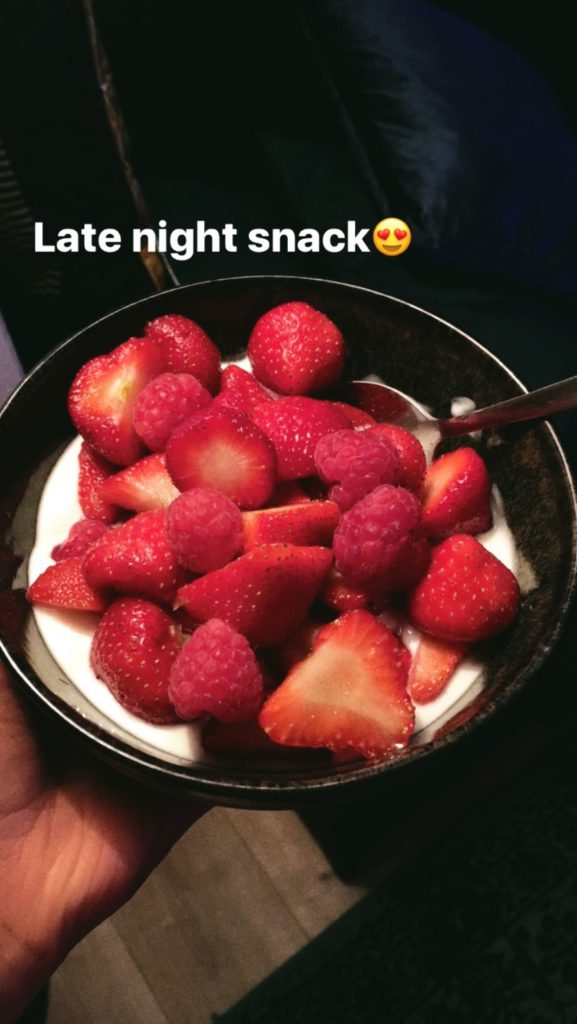 Thuis aangekomen hadden we beide nog honger, Griekse yoghurt met rood fruit it is!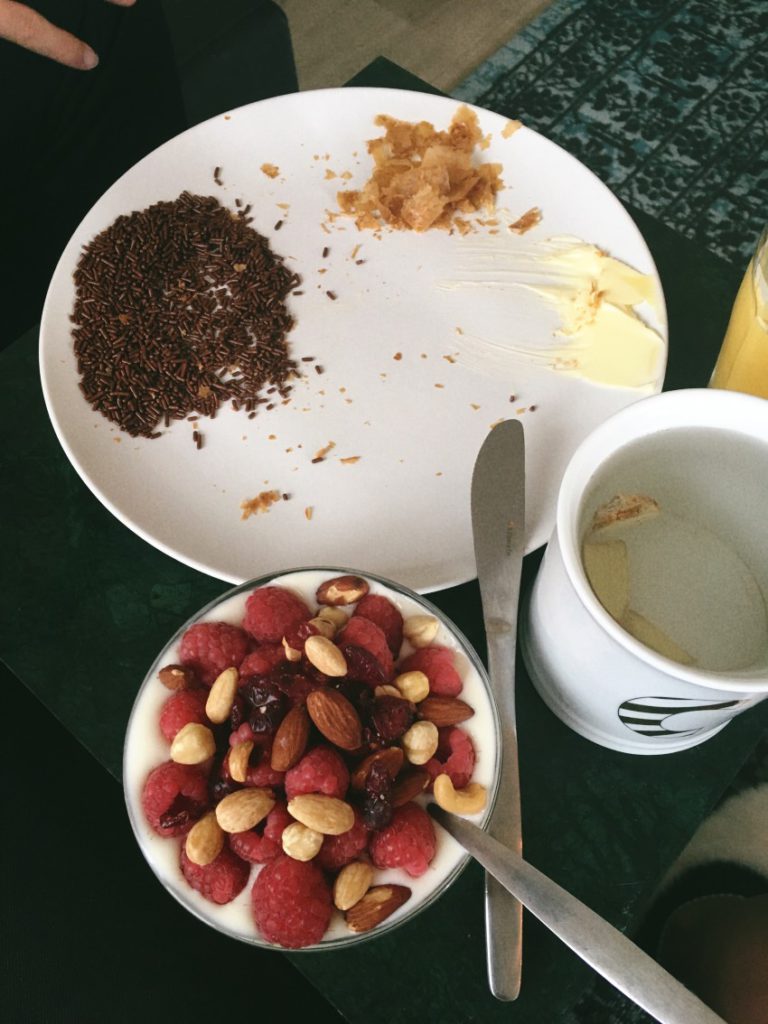 De volgende ochtend ontbijt ik met bijna hetzelfde, maar dan met wat noten erbij. Boy gaat voor croissants met roomboter en hagelslag.. Verschil moet er wezen.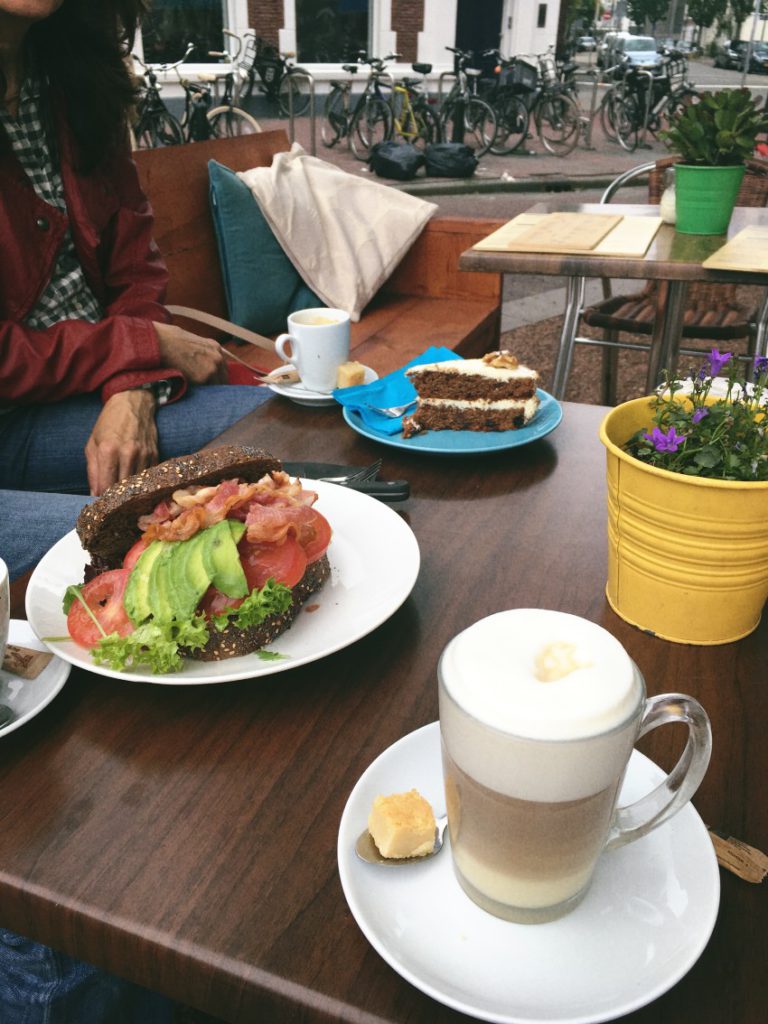 Met mijn moeder, haar vriend en Boy lunchen in Den Haag!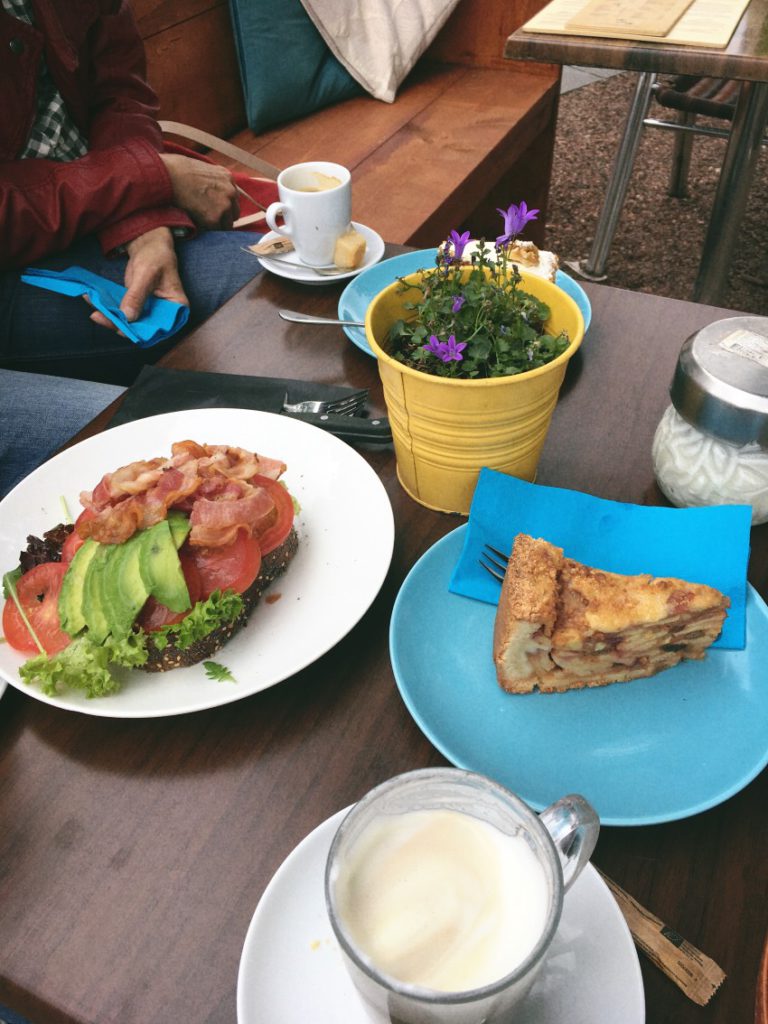 Ja, appeltaart is voor mij een lunch hehe..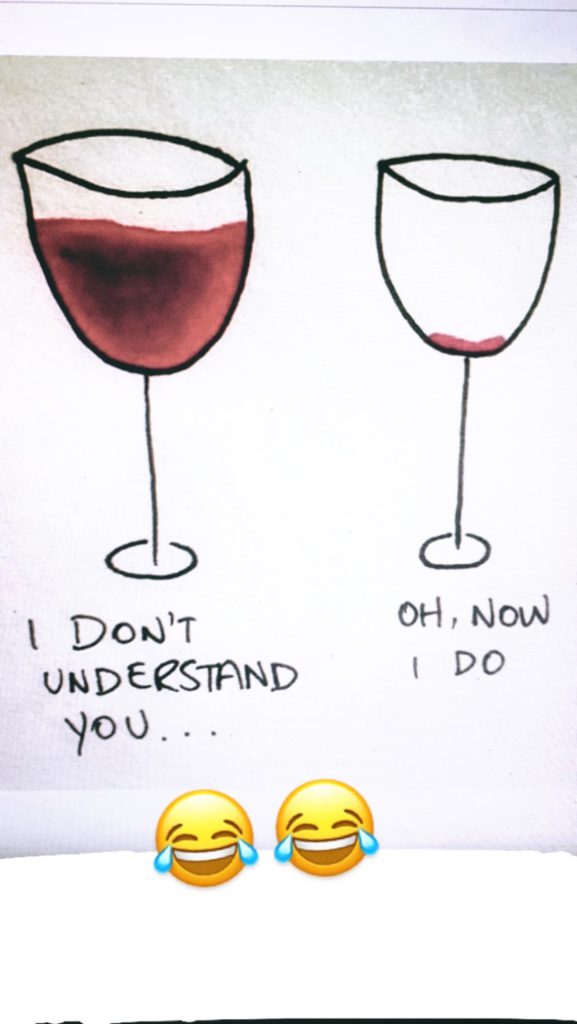 Hier moest ik hard om lachen.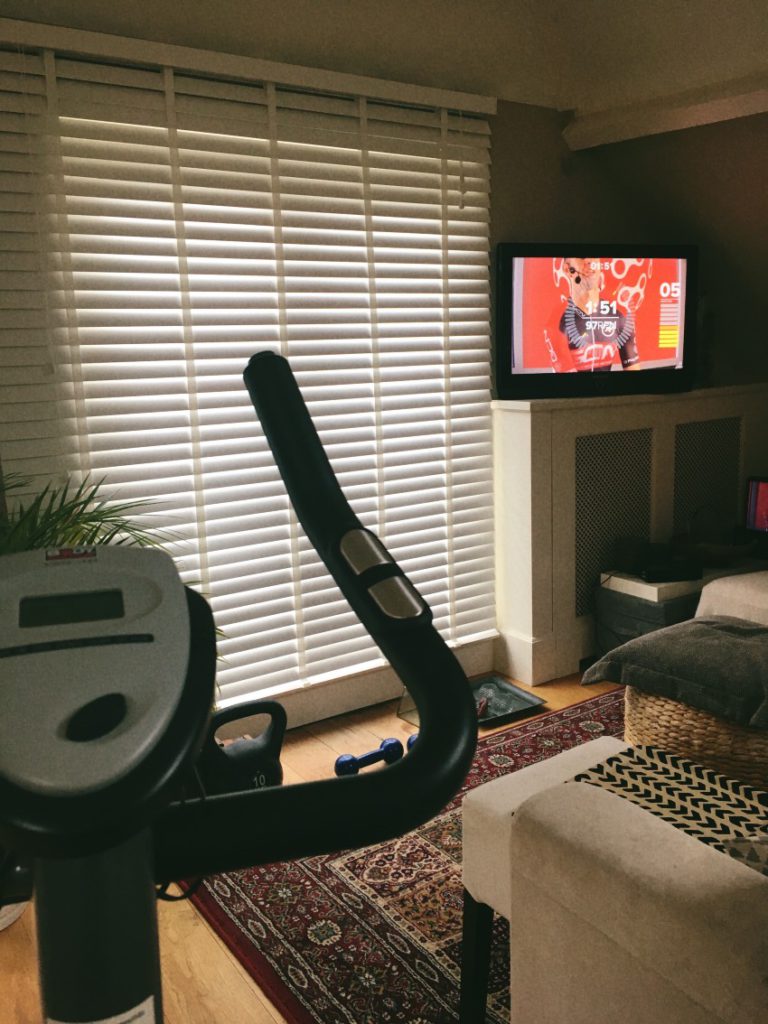 Zo af en toe, voor de afwisseling gooi ik een spin-workout erdoor thuis. Gewoon op mijn hometrainer!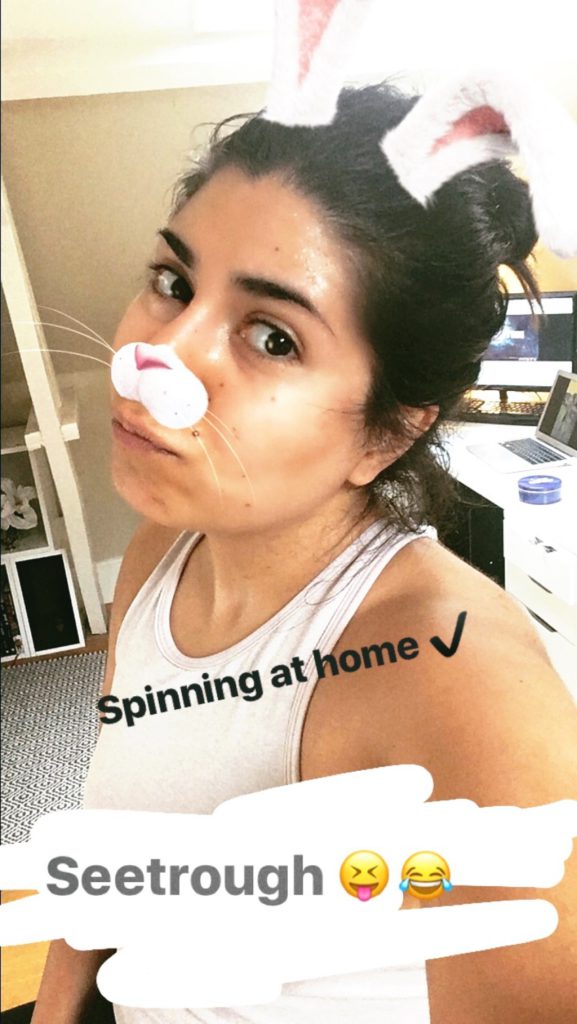 He-le-maal kapot!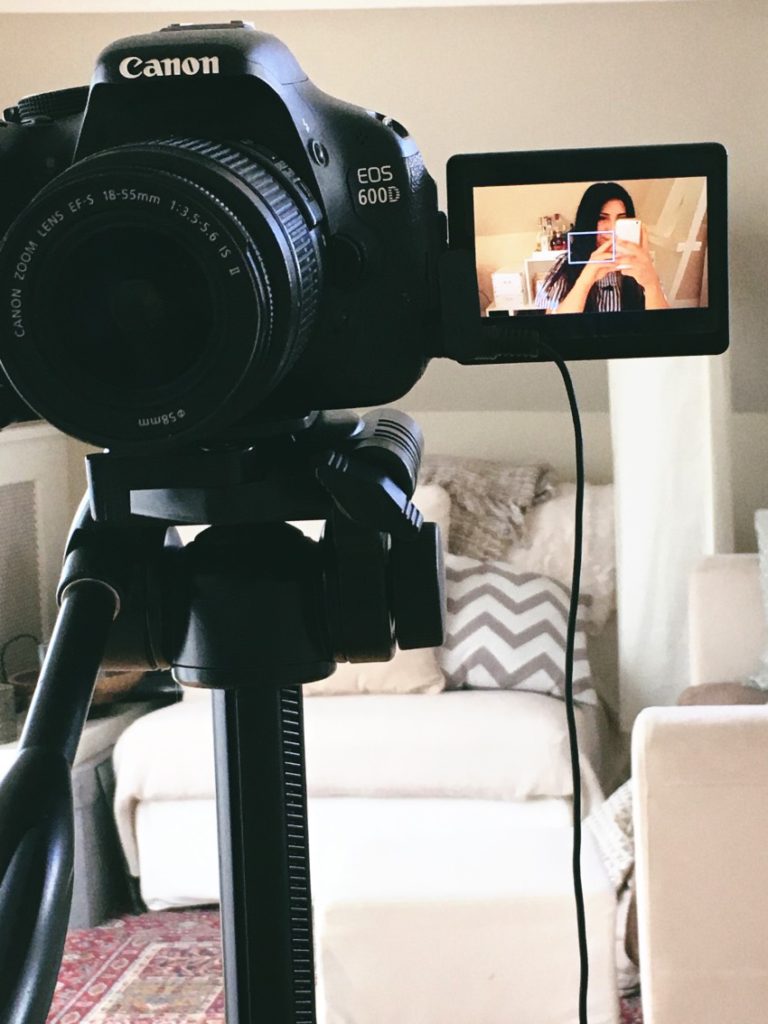 Wat hier gebeurt? Ik nam een praatvideo op 😉 Meer informatie hierover komt gauw!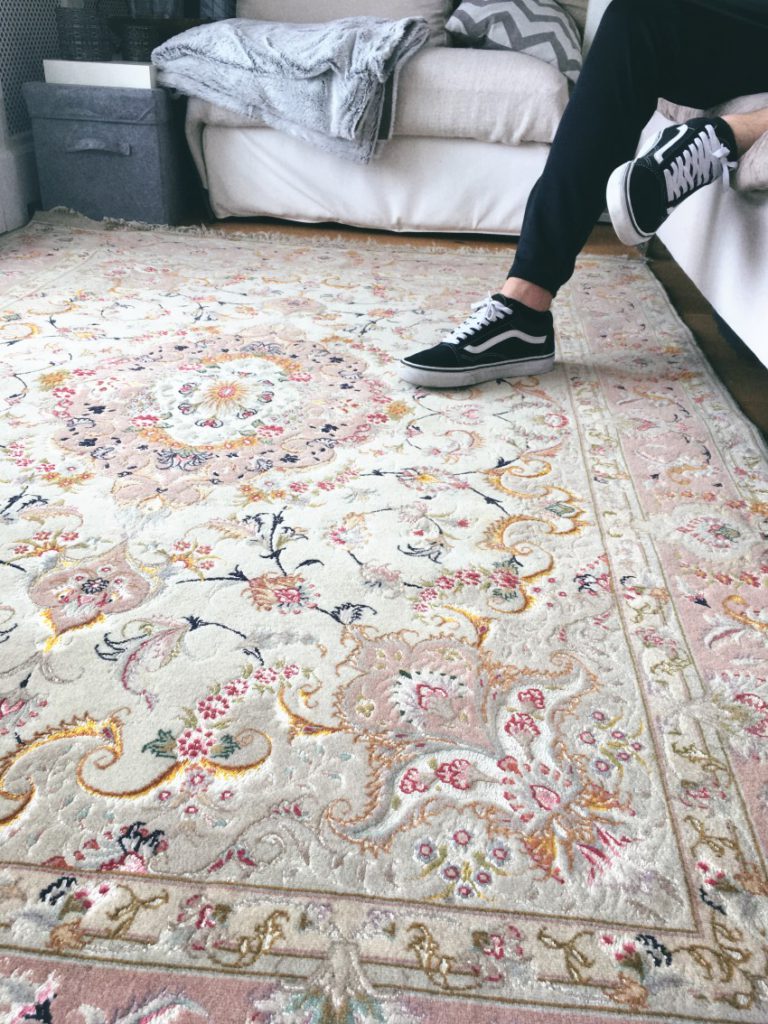 Nieuw kleed in huis! Dit kleed ligt al heel lang bij mijn moeder in huis (ze heeft er twee, één voor mij en één voor mijn broer). Aangezien ik geen gordijnen of jaloezieën had, was het geen goed idee om dit kleed in mijn huis te leggen omdat hij zou verkleuren door de zon. Nu ik jaloezieën heb (thanks Boy!) kan eindelijk het kleed in mijn huis. Ik ben er zó blij mee, hij is prachtig en helemaal uit Iran! LOVE IT!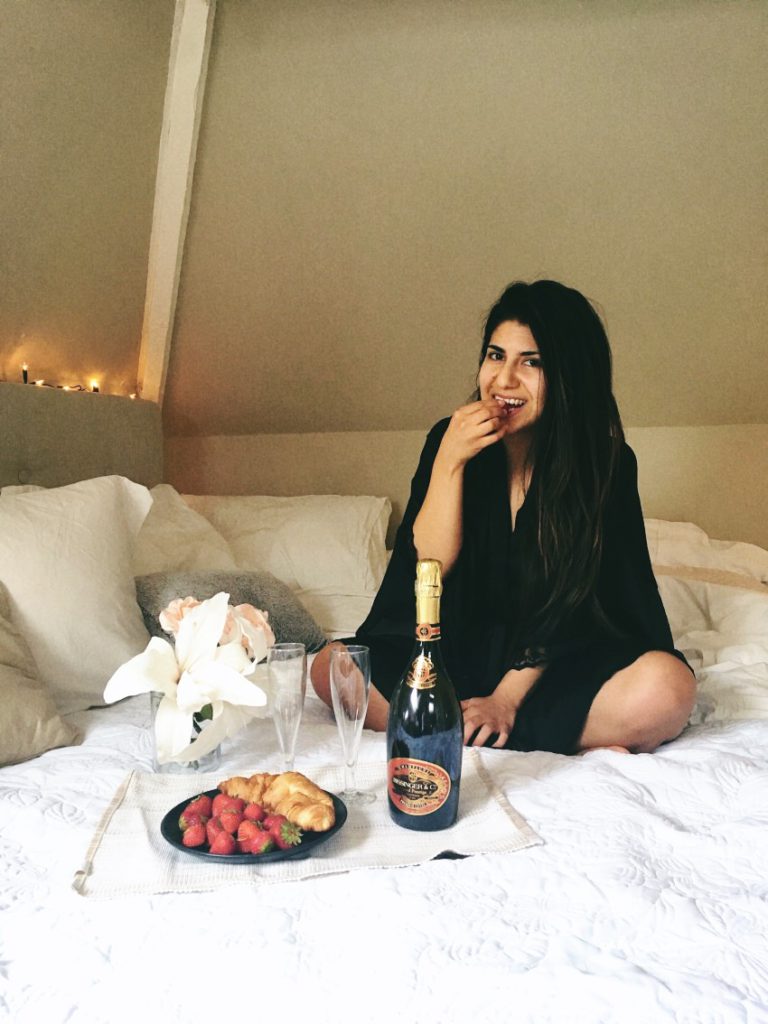 Ontbijten met croissants, aardbeien én champagne! Laten we eens gek doen, dachten we en deze champagne opengooien tijdens het ontbijt. Of we wat te vieren hadden? Niet per se, maar juist om die reden vind ik dat er wat vaker stil gestaan mag worden bij het huidige leven en hoe fijn we het hebben. Ook al is er niet iets specifieks te vieren.
De champagne is van de Lidl webshop waar tijdens deze hele Tour de France allemaal wijnen en champagnes met korting te krijgen zijn! Sowieso een aanrader.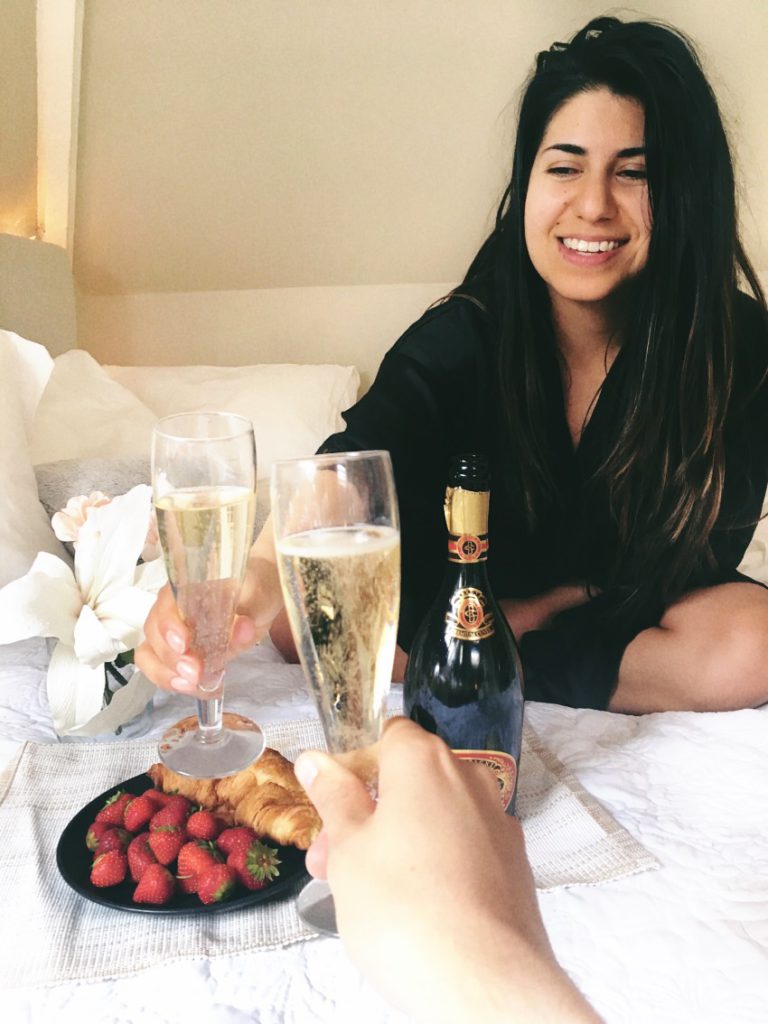 De kurk schoot echt de lucht in en het halve bed kwam onder de champagne haha. Helaas hebben we daar geen foto's van omdat Boy en ik echt een beetje schrokken van de knal, daarna schoten we beide in de lach wat natuurlijk een perfect moment was om te proosten! 🙂 CHEERS!