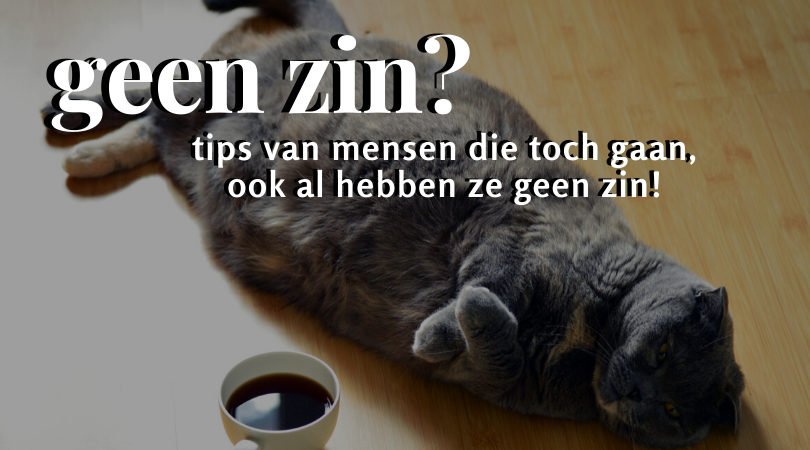 Waarom zou je iets doen wat je haat, toch? Nouja, de titel van dit artikel is misschien iets heftiger dan bedoeld. Maar ik vind een te lange titel niet zo leuk, dus het zou eigenlijk moeten zijn:
"5 Motiverende tips van mensen die sporten eigenlijk niet zo leuk vinden maar het toch doen!"
Niet zo catchy, haha. Anyway, ik ben weer lekker in Reddit gedoken voor wat interessante uitspraken van mensen die hopelijk motiverend genoeg zijn voor jou om wat betreft het sporten een stap te zetten naar een betere gezondheid!
1. Have someone to exercise with. Keep each other accountable for going and exercising.
Dit lijkt een tip te zijn die meerdere mensen gebruiken: samen sporten! Toen ik Boy vertelde dat ik dit artikel aan het schrijven was, zei hij meteen "ik haat het ook, maar ik sport tegenwoordig ook"
(jaja, Boy is VET goed bezig 2-3 x per week!! Ik ben zo trots!)
Hij benoemde meteen dat het kwam doordat hij met zijn vrienden sport en dat dat hetgeen is dat hem zover heeft gekregen.
Zelf ben ik echt een happy loner en ben ik graag lekker in mijn eigen hoofd tijdens het sporten, maar ik snap het héél goed dat het extra motiverend en leuk kan zijn om samen met iemand te sporten!
2. Have a hype playlist to listen to. Stuff that makes you feel like a badass.
YES YES YES! Zonder muziek lukt het me niet en elke keer probeer ik weer wat nieuwe 'verse' nummers toe te voegen aan mijn afspeellijst om me extra te motiveren tijdens het sporten. Ik ga heel goed op fantaseren op lekkere muziek en daardoor  prettiger te sporten. Ik heb een openbare afspeellijst gemaakt op Spotify als je er benieuwd naar bent! Je kunt hem vinden onder "Teni Stepanosian Workout" of via deze link:
3 Motivation is a lie. There is no such thing as feeling motivated. People who exercise regularly are not waking up thinking they feel like exercising that day. They wake up and exercise because exercising is what they do after they wake up. It's like waking up and having coffee, waking up and going to work, waking up and having a shower, waking up and having a shit. That's your routine, and you follow it because it's how your day-to-day life goes.
It starts with discipline. You are in the wrong frame of mind if you think you need to motivate yourself to do anything. You need to be disciplined into knowing that you're doing something because that's an urgent priority and it needs to be done. That's how you form routines.
Niets meer aan toe te voegen! Amen!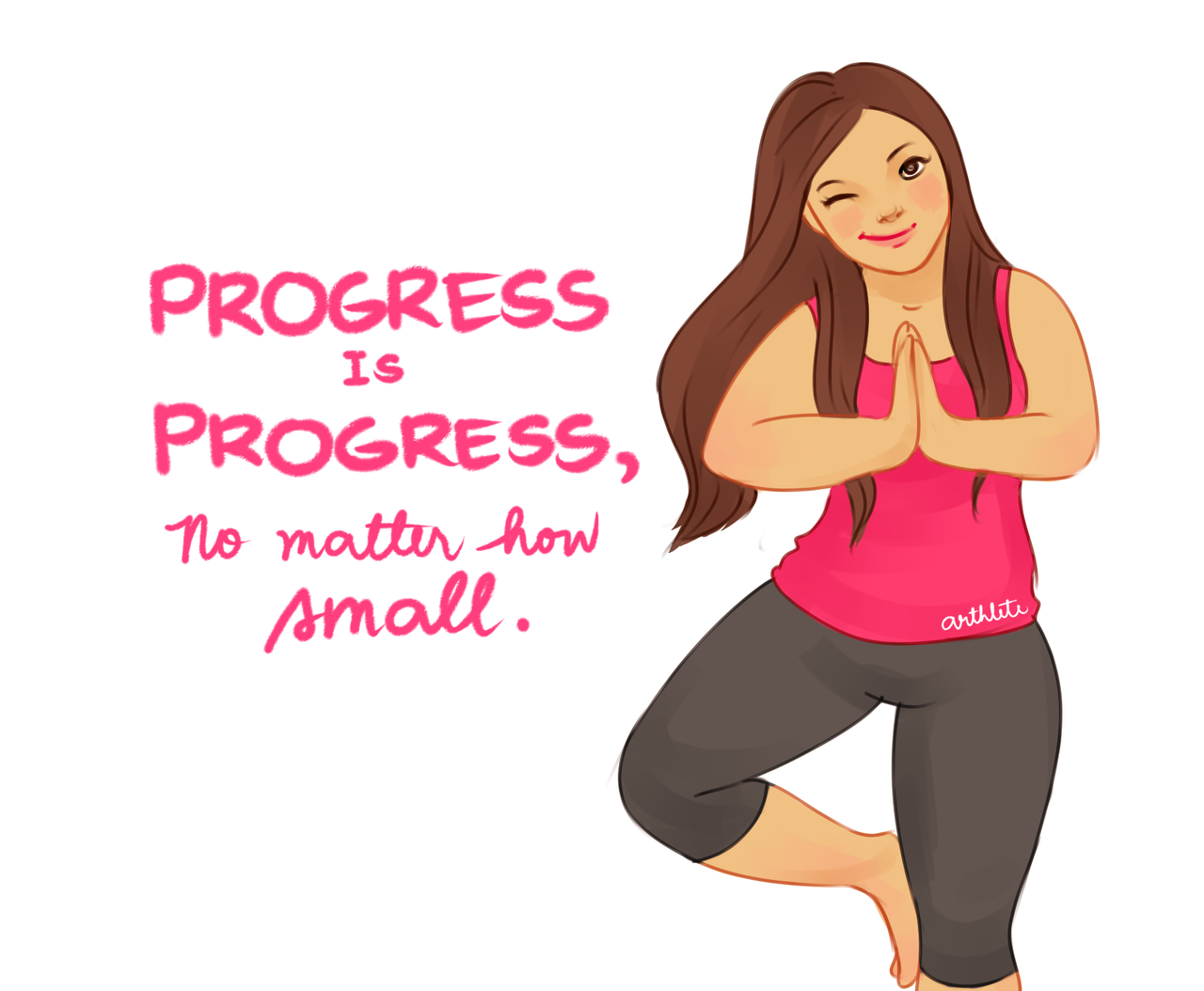 4. If you play video games, exercise on a exercise bike or other machine while you play.
Tja, waarom ook niet? Ik kijk vaak vlogs en andere YouTube video's  op cardio apparaten en dan vliegt de tijd! Podcasts en luisterboeken zijn ook erg fijn! Als je thuis een cardio apparaat hebt staan, bijvoorbeeld een fiets, dan zou gamen nog best kunnen (misschien wel lastig met concentreren en blijven trappen). Maar spelletjes op je telefoon kunnen natuurlijk ook!
5. Sometimes I imagine child me time traveling and seeing adult me, and I want him to think, "Shit, I thought I would always be a skinny wimp, but I look pretty good."
Deze uitspraak moet je net liggen, het vergt wat fantasie en misschien raakt het je wel precies waar je gevoelig bent (in positieve zin). Ik kan me er ergens ver weg wel in vinden, als ik er heel goed en lang over nadenk, maar het is niet genoeg om me naar de sportschool te trekken. Maar misschien jou juist wel!
Ik denk trouwens ook dat dit door een man is geschreven, mannen hebben vaak het 'omgekeerde probleem', ze willen vaak groot en gespierd zijn en zijn in de puberteit misschien juist wat dunner. Ik denk dat deze uitspraak daaruit voortkomt: "I thought I would always be a skinny wimp, but I look pretty good" – verander dit naar je eigen situatie 😉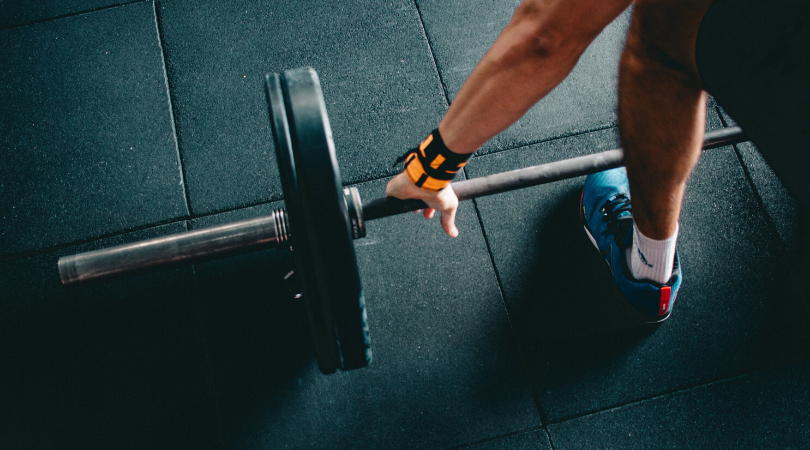 Ik weet dat er tussen mijn lezeressen (en een paar lezers) ook genoeg mensen zitten die sporten terwijl ze er geen zin in hebben maar het doen voor een andere positieve reden (mentaal lekker voelen, betere gezondheid etc.). Als jullie tips hebben om te delen, laat het vooral weten in de comments! Ik ben heel benieuwd! 🙂