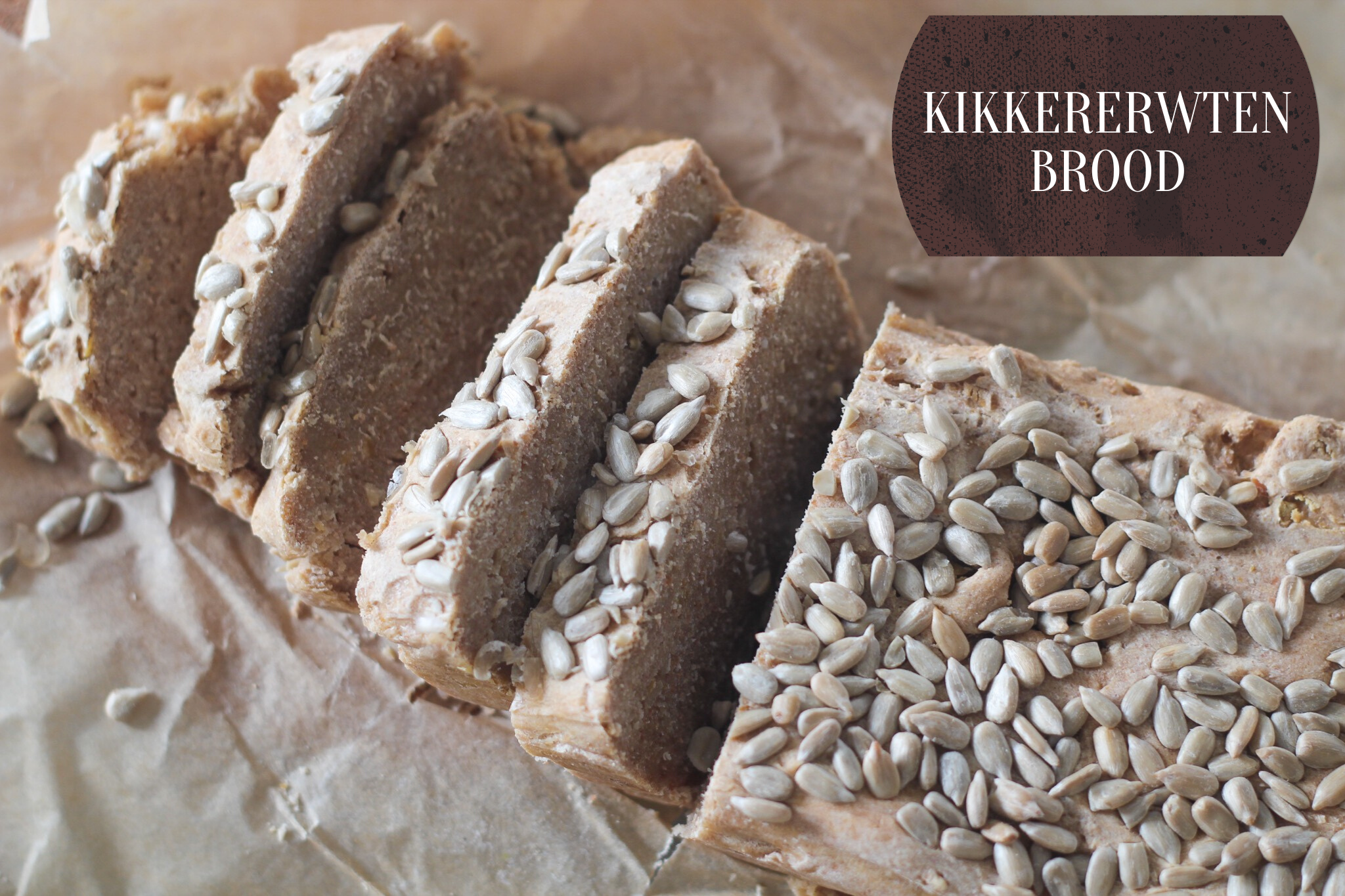 Ohh wat ben ik blij dat dit recept is gelukt!! Ik twijfelde over het maken van een gember-kaneel cake of kikkererwten brood en besloot voor het laatste te gaan (de cake komt later!). Precies wat ik nodig had op een regenachtige dag. Hartverwarmend, lekker en voedend tegelijk!
Ergens in de verte smaakt het een beetje alsof er hummus door het brood heen zit, wat echt heel lekker smaakt als je het mij vraagt! Op naar het recept.
Wat heb je nodig?
360 gram bloem, ik heb;

225 gram volkoren spelt bloem gebruikt en;
135 gram tarwebloem.

1 blik kikkererwten (400 gram)
100 gram zonnebloempitten
citroensap van 1/2 citroen
200 ml water
theelepel komijn
1/2 – 1 theelepel zout (naar smaak)
Verwarm de oven voor op 180 graden Celsius.
Lek de kikkererwten uit en doe ze in een keukenmachine, mix het tot de kikkererwten gemalen zijn (hoeft niet heel fijn).
Voeg de rest van de ingrediënten toe aan de keukenmachine waar de kikkererwten in zitten, behalve de zonnebloempitten. Mix dit tot er een dik deeg ontstaat.
Doe 60 gram van de zonnebloempitten erbij en mix het een paar keer zodat deze door het deeg mengen.
Verplaats alles naar een cakeblik die ingevet is of eventueel met een velletje bakpapier erin zodat het brood wel los kan komen.
Plaats het cakeblik in de voorverwarmde oven voor 55-60 minuten en daarna is je cake klaar!
Heerlijk met wat hummus (dubbelop kikkererwten), geprakte avocado (jum!!!) of zoals ik heb gedaan: truffel roomkaas!
Enjoy!
PS: je kunt dit zo'n 3-4 dagen bewaren in de koelkast!