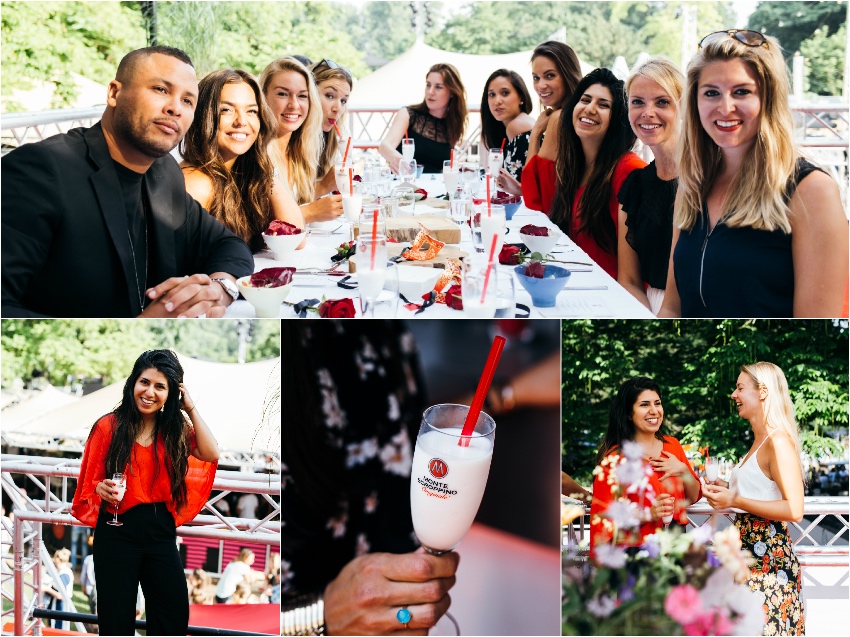 *PLING*
Een WhatsApp berichtje komt binnen in mijn food-lovers-vriendinnengroep van één van de meiden (de groepsapp heet serieus 'Foodylicious' met een taart emoji ernaast, ha!);
Wanneer gaan we weer met z'n allen wat eten en cocktails drinken?"
Onze traditie is dat we om de zoveel tijd met z'n vijven samen komen om te eten, te drinken en alle levensvragen opnieuw samen te analyseren. Elke keer bij iemand anders thuis en ik voelde dat het inmiddels weer mijn beurt was om de hostess te zijn. Toevallig zat ik precies op dat moment aan tafel met mijn collega's en vriendinnen uit de bloggerswereld op uitnodiging van Monte Scroppino bij The Taste of Amsterdam.
Ik keek naar mijn telefoon, ik keek naar de tafel.. En ineens klikte iets..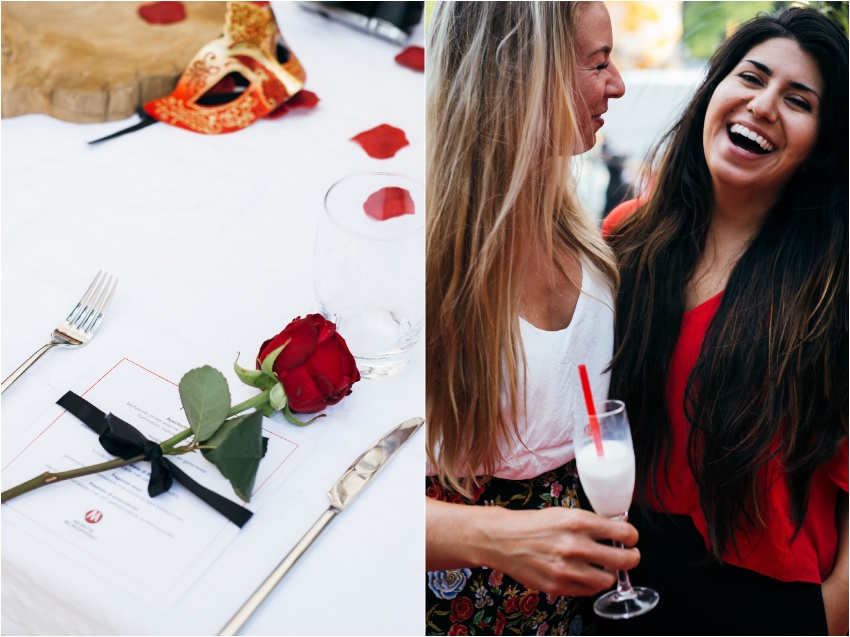 De avonden met mijn vriendinnen zijn echt momenten waar ik naartoe leef. Hoe gelukkig je toch kunt worden van lekker eten, goed gezelschap en een heerlijke alcoholische versnapering. Wijn is meestal onze vaste keuze, maar er werd voor het eerst gesproken over cocktails in onze App en dat gaf een mooie vernieuwing!
De één na de ander reageerde enthousiast en voor ik het wist zag ik mezelf al staan in mijn keuken, bomvol met allemaal cocktail 'gereedschap' en talloze ingrediënten waar je enkel een mespunt van nodig hebt. Laat staan dat ik ervaring heb met cocktails maken, de keren dat ik het doe, kies ik voor de makkelijkste versie zodat ik zo snel mogelijk mag beginnen met sippen.
Ik zag mijn vriendinnen al zitten met al het lekkere eten aan tafel en in mijn hoofd waren ze aan het praten en lachen terwijl ik in de keuken stond te zwoegen om vijf meiden te voorzien van een cocktail.
Nee, daar had ik geen zin in. Als er iets is dat ik heb geleerd de afgelopen maanden, dan is het wel dat ik het mezelf niet altijd zo moeilijk hoef te maken.
Gemak is ook wat waard"
Zegt Boy altijd (meestal wanneer we op het punt staan het OV te pakken en hij met de Uber wil). 
En dat is wat er klikte daar aan tafel bij The Taste of Amsterdam; een ready to drink cocktail waar geen enorme poespas bij komt kijken in de keuken, het stond letterlijk op de verpakking: 'Freeze and Squeeze'. Als dat geen gemak is?
Met roomijs steel je al een beetje mijn hart, combineer het met vodka en ik ben om. Voor een beetje bubbels is er dan ook nog eens prosecco bij gedaan; he-le-maal goedgekeurd.  Je vriest de zak minstens 10 uur in de vriezer (dus de avond ervoor, of zelfs diezelfde ochtend kan het nog), haalt hem eruit en leegt hem in de blender. Even blenden en klaar!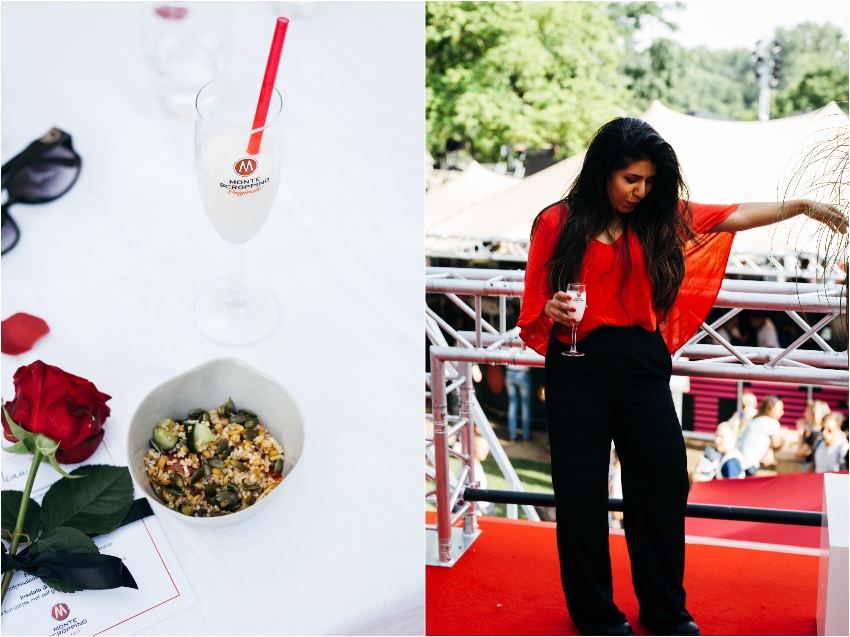 Misschien kwam deze ingeving ook wel omdat ik een klein beetje aangeschoten was van hetzelfde drankje, maar de zorgen die ik even had werden direct vervangen door enthousiasme.
Het beeld dat ik eerder had werd was weggeveegd en nu zag ik mezelf omringd met de meiden, omringd met lekker eten en omringd door een heerlijke cocktail die binnen een minuut bijgevuld kon worden wanneer dat nodig was.
Het enige dat ik nu moet doen, is zorgen dat ik een ruime voorraad in de vriezer heb liggen want ik ken mezelf en ik ken óók mijn vriendinnen; deze gaan er heel gauw doorheen.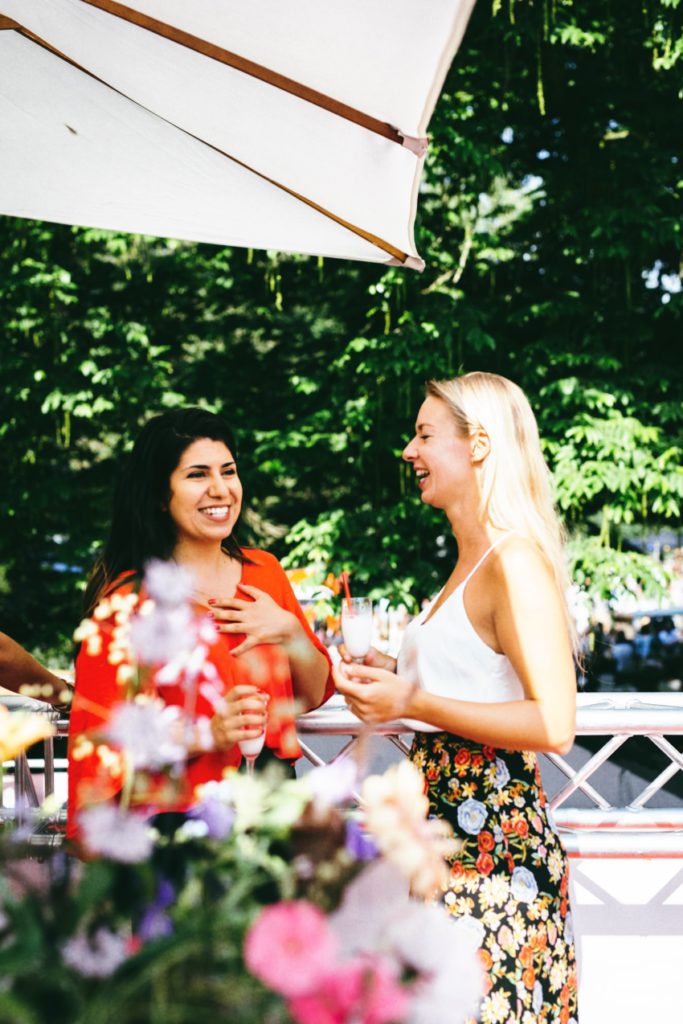 Ik zou zeggen, op naar de cocktail avond! Houd mijn Instagram account in de gaten als je wilt weten hoe dit er binnenkort aan toe gaat 😉

Dit artikel heb ik geschreven in samenwerking met Monte Scroppino. Dat betekent dat het een gesponsord artikel is. Wat betekent dat als je mijn site bezoekt? Dat betekent dat het gehele artikel door mijzelf is geschreven, zoals ik dat wilde. De reden waarom dit zo kan, is omdat ik alleen samenwerkingen aanga met merken die ik zelf tof/leuk/lekker vind waardoor ik nooit onzin hoef te verkopen! Vragen mag je altijd achterlaten in de comments!