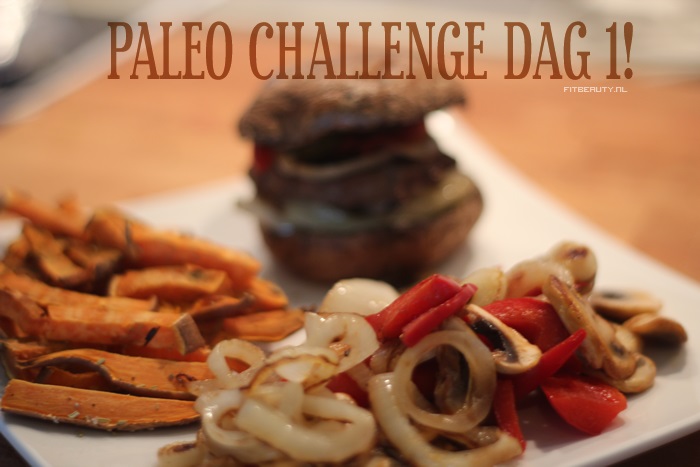 Dag 1 zit er op (stiekem dag 2 ook al) en ik heb héérlijk gegeten. Benieuwd?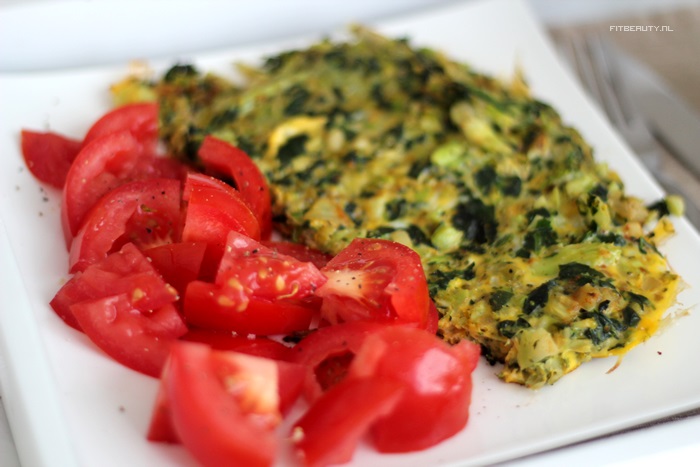 Het ontbijt hadden jullie eerder gezien, broccoli en spinazie omelet met tomaat. Heerlijk vullend ontbijt.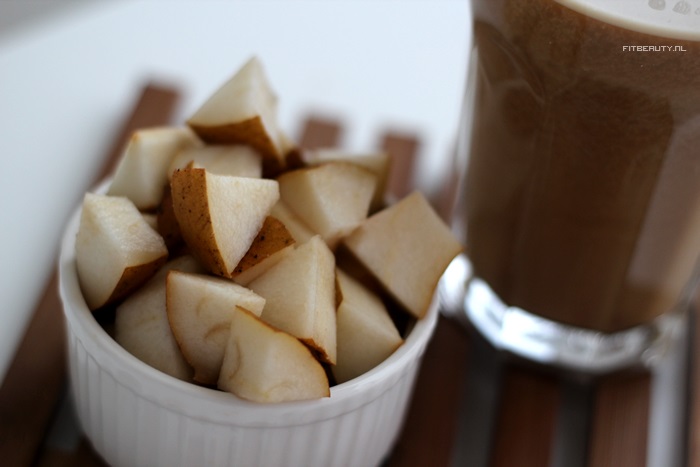 Daarna 1 peer en koffie met amandelmelk (ongezoet).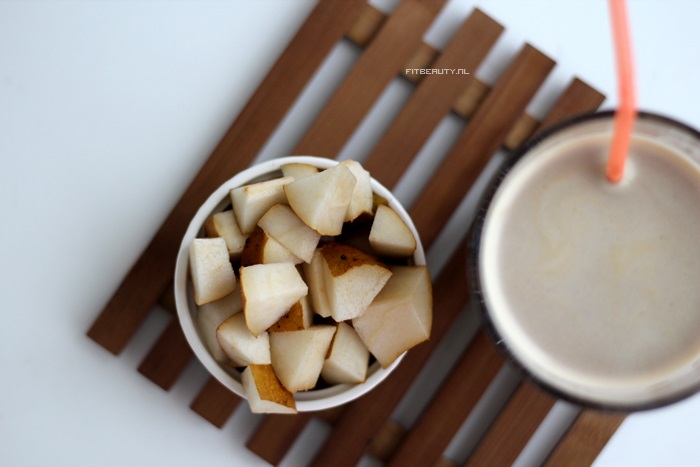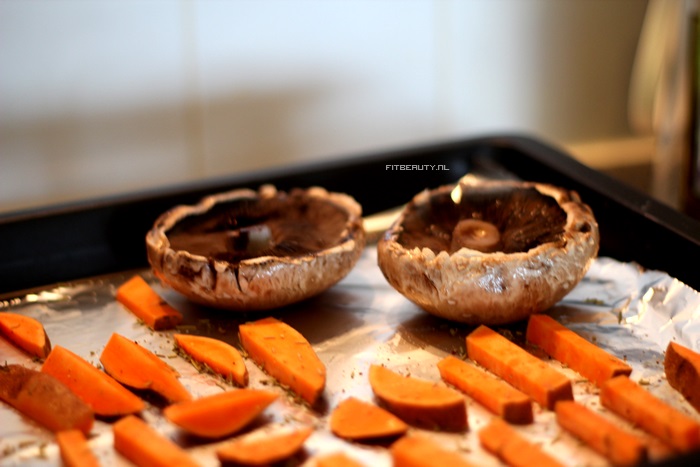 Dit was mijn lunch en tevens ook de grootste maaltijd. Portabella champignons met zoete aardappel in de oven, de champignons worden de "broodjes" van de hamburger, hehe 🙂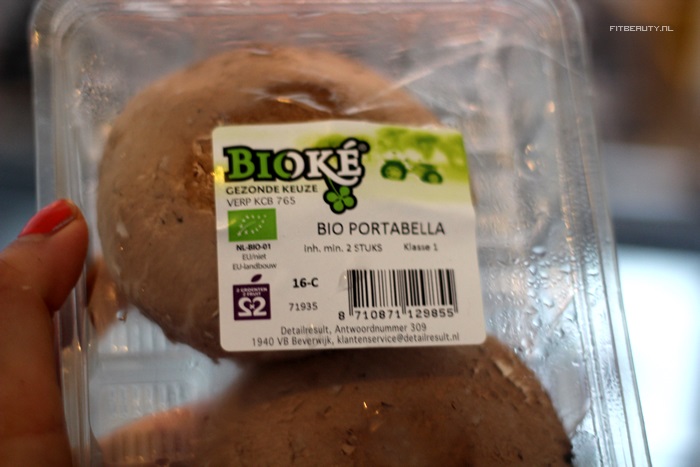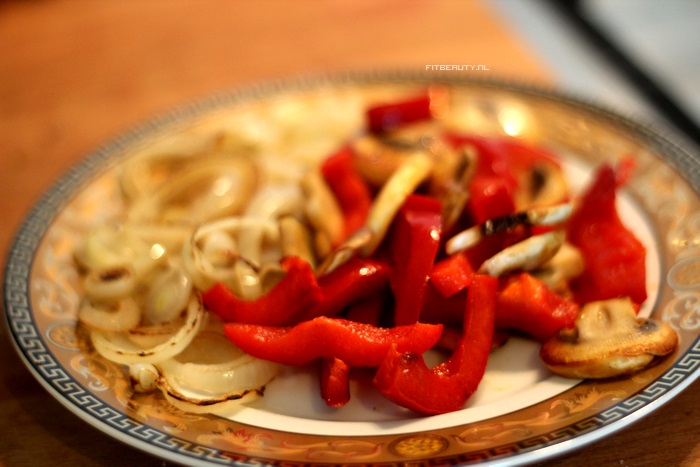 Ondertussen uitjes, paprika en champignons gebakken in roomboter.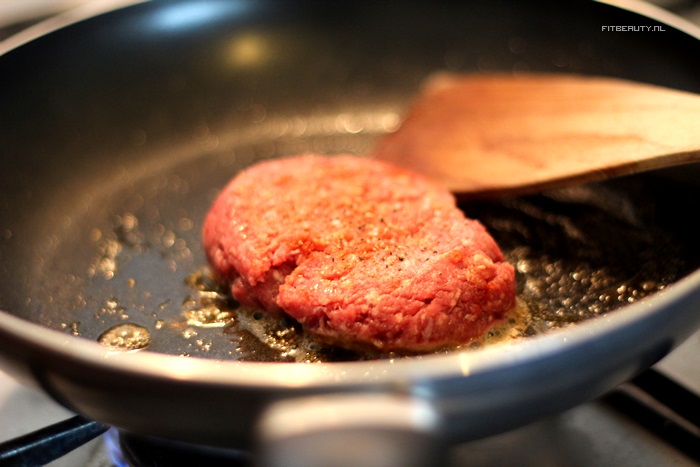 Tartaar erbij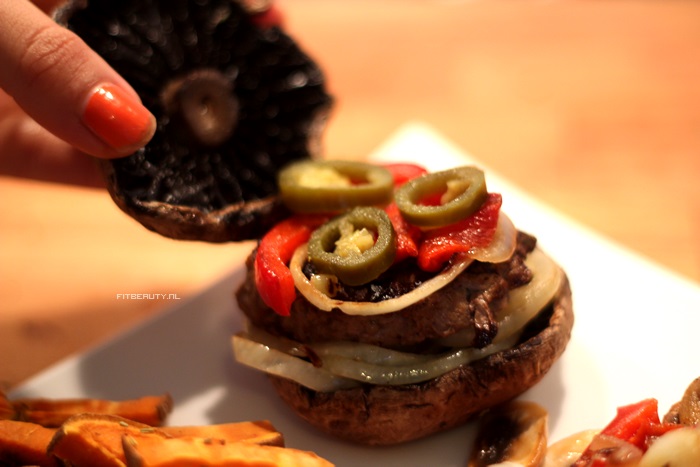 Jalapeno's ! Dit is dan het "hamburgertje", het is super messy maar echt leuk en lekker!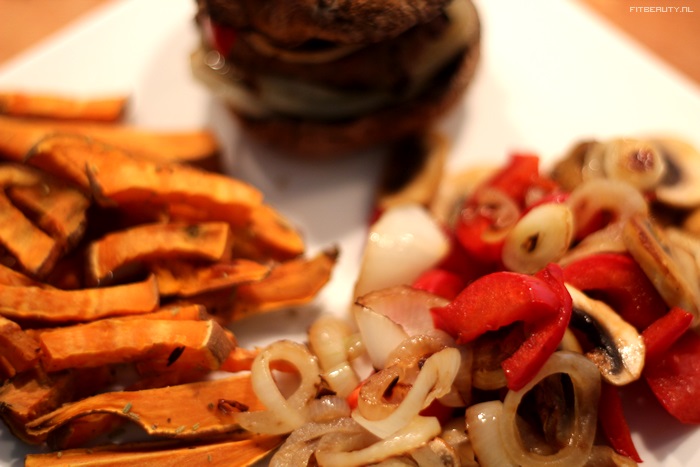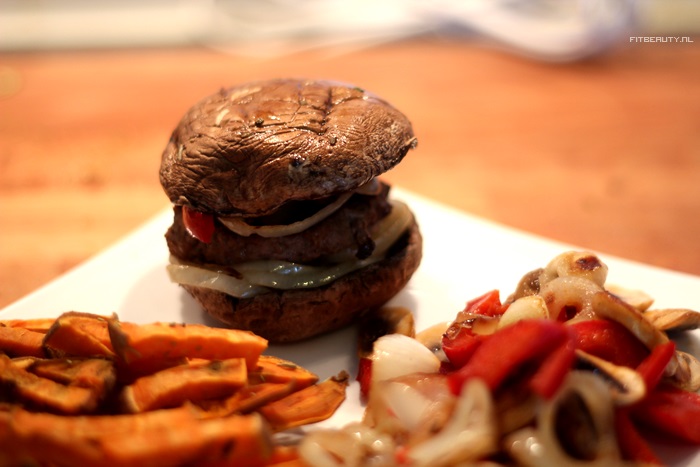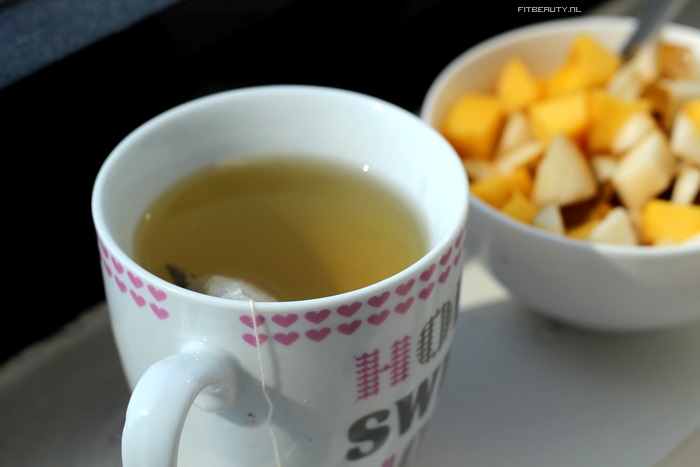 Paar uur later volle kwark met een beetje mango dat ik over had en 1 peer. Dat is uiteindelijk voldoende fruit, al eet ik liever meer. Ik moet me een beetje inhouden met deze challenge, ben benieuwd wat het effect is. Oja met een mok groene thee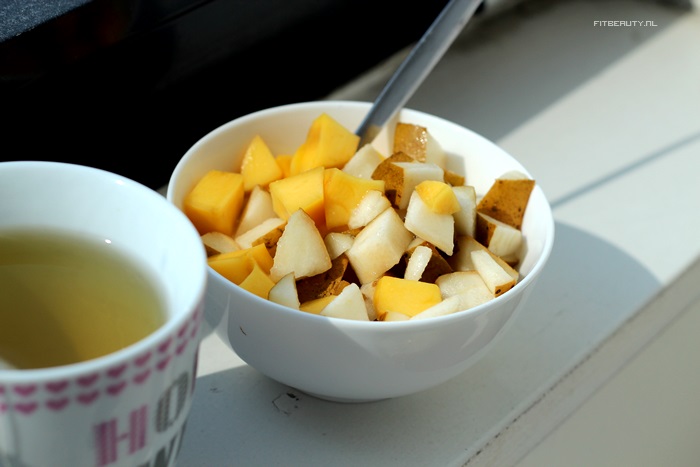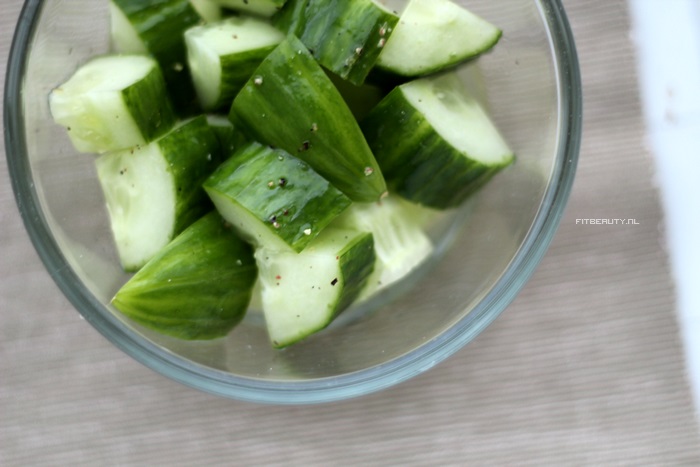 Snackje, komkommer met citroensap, peper en zout.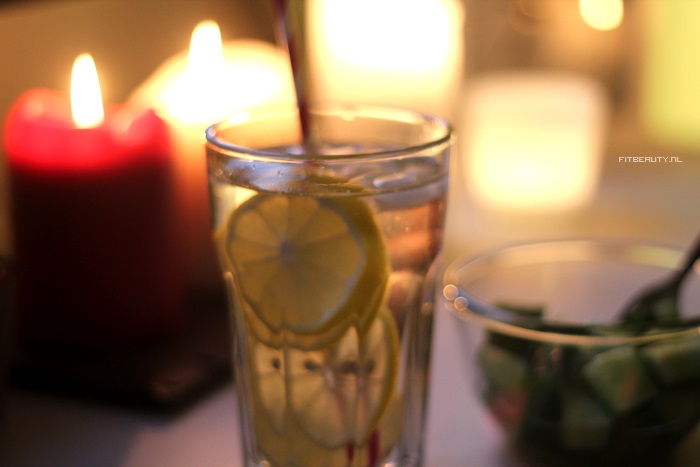 Glas water, ijsklontjes, citroenschijfjes hmmm 🙂 Verfrissend.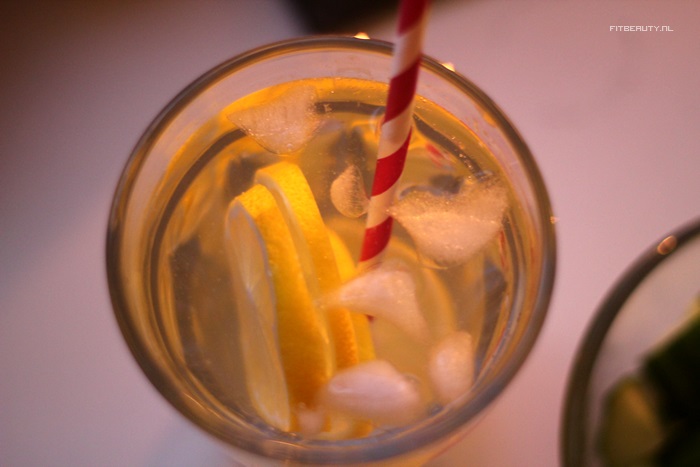 Ik was heel erg nieuwsgierig naar hoeveel dit nou was in calorieën en grammen eiwit, vet, koolhydraten etc. Dus heb ik alles bijgehouden en berekend. Ik heb door de dag heen alles opgeschreven en pas aan het einde van de dag de berekeningen gemaakt om even te kijken of ik  "gevoelsmatig" wel voldoende at en niet teveel at.
Ik kom uit op 1638 kcal, 62 gram eiwit, 84 gram vet en 336 gram koolhydraten
Ik heb totaal geen honger gehad, alleen in de avond laat, maar toen was het al tijd om te gaan slapen. Het is voor mijn doen wat aan de lage kant qua calorieën, maar aangezien ik niet klaar ben met afvallen zit dat wel goed (vooral wanneer je geen honger hebt). Oja, side note: ik ben 1.58m. Dus heb geen bergen aan calorieën nodig 😉
Al met al, goed geslaagde dag!
Bewaar, Like, Tweet of Pin!