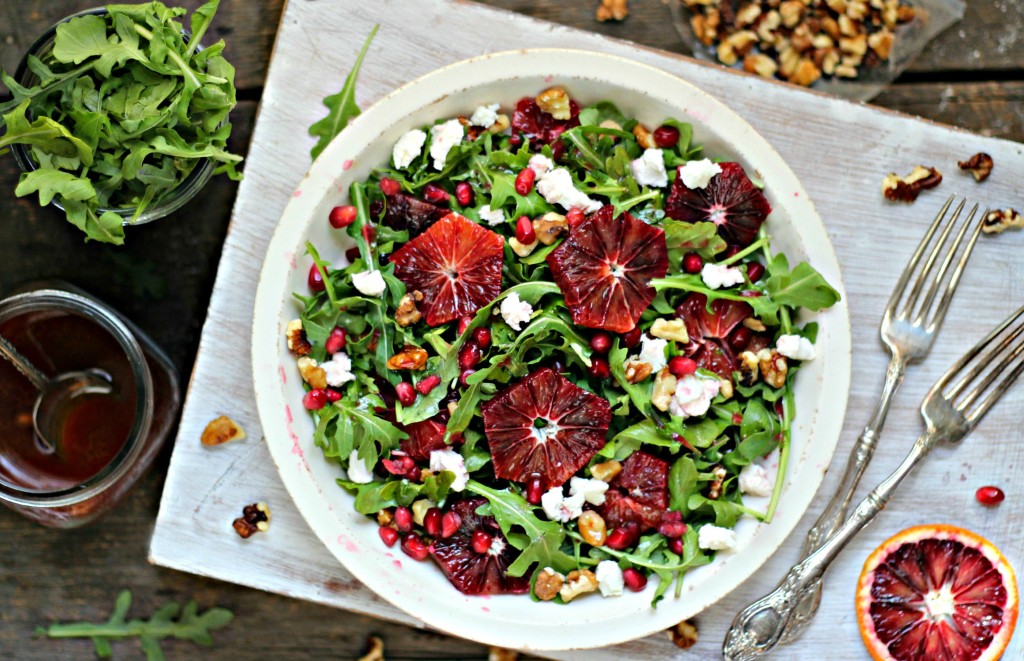 Ik heb salades herontdekt ofzo! Een hele tijd vond ik ze niet zo boeiend meer, maar sinds ik een week geleden besloot om weer eens een dressing te maken (ja, die had ik geschrapt in een van de 'strenge' fases afgelopen zomer), was het zó lekker. Eigenlijk heel logisch ook. En je hoeft niet helemaal los te gaan met de dressing, een klein beetje maakt een wereld van verschil. Ik heb dan ook zin om allerlei nieuwe salades te ontdekken! Ik ga mezelf eens inspireren met deze post en hopelijk jou ook :). Geen suffe salades. 
Klik op de foto om naar het recept te gaan.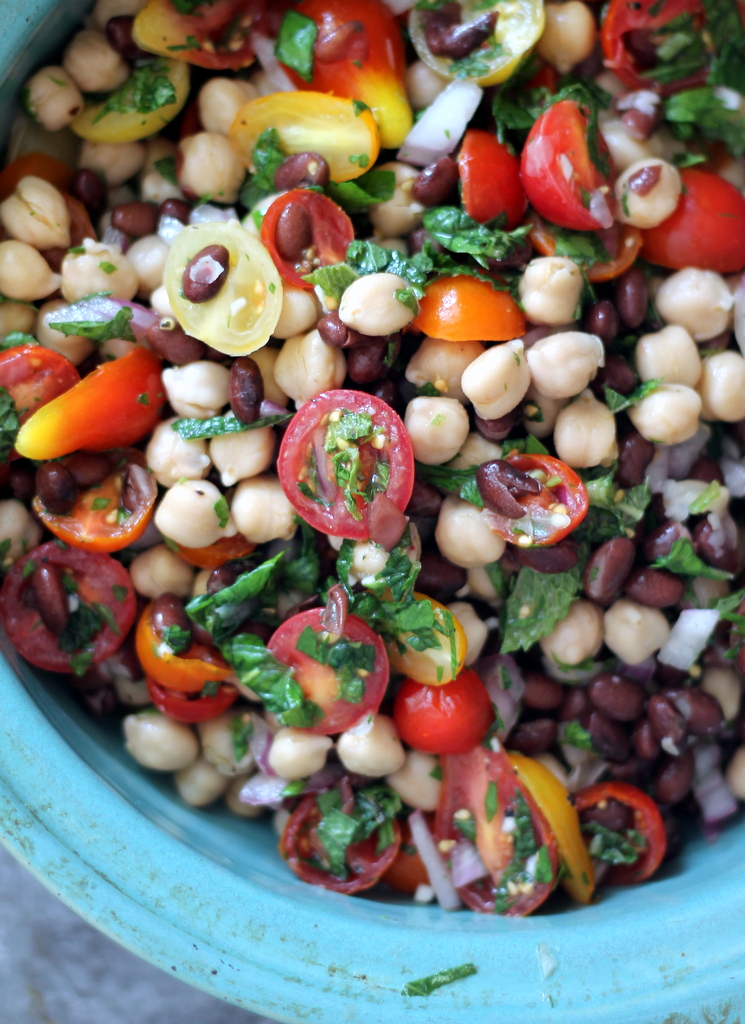 Nu is een van mijn eigen specialiteiten toch wel de bonensalade met kikkererwten, kidneybonen, zongedroogde tomaten, rode ui, citroen, peper en zout als standaard. Maar elke andere variant erop vind ik ook geweldig. Zoals deze hierboven, die eigenlijk alles heeft van mijn favoriete bonen salade.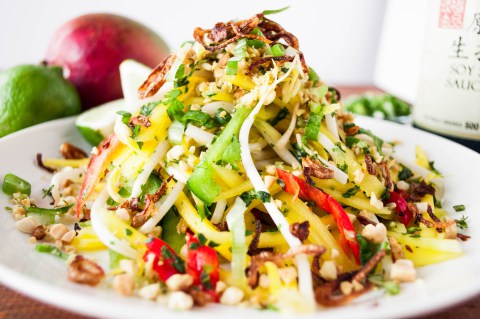 Mango salade. Zoet en pittig zoals het recept zegt. De ingrediënten zijn niet ingewikkeld, de salade ziet er kleurrijk uit en ook lekker licht. Ik zou zelf alleen echt niet het geduld hebben om alles julienne te schillen, haha. Doe mij maar grote stukken van alles erdoor.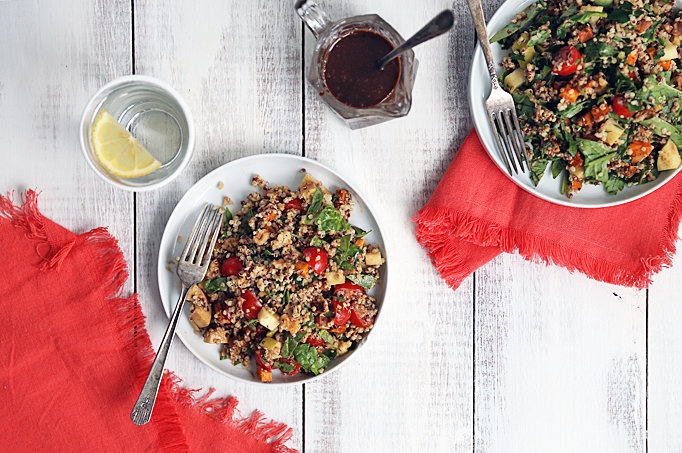 Quinoa salade mét zoete aardappel. Soms is de vraag wat eigenlijk een salade een salade maakt? Is het doordat er sla toegevoegd wordt? Want dan kan ik van een bak lasagne een salade maken. Of dat je het ook koud kunt eten? Anyway, dit ziet er echt te lekker uit en lijkt me vooral interessant omdat er mosterd, balsamico en maple syrup door de dressing zit; interesting!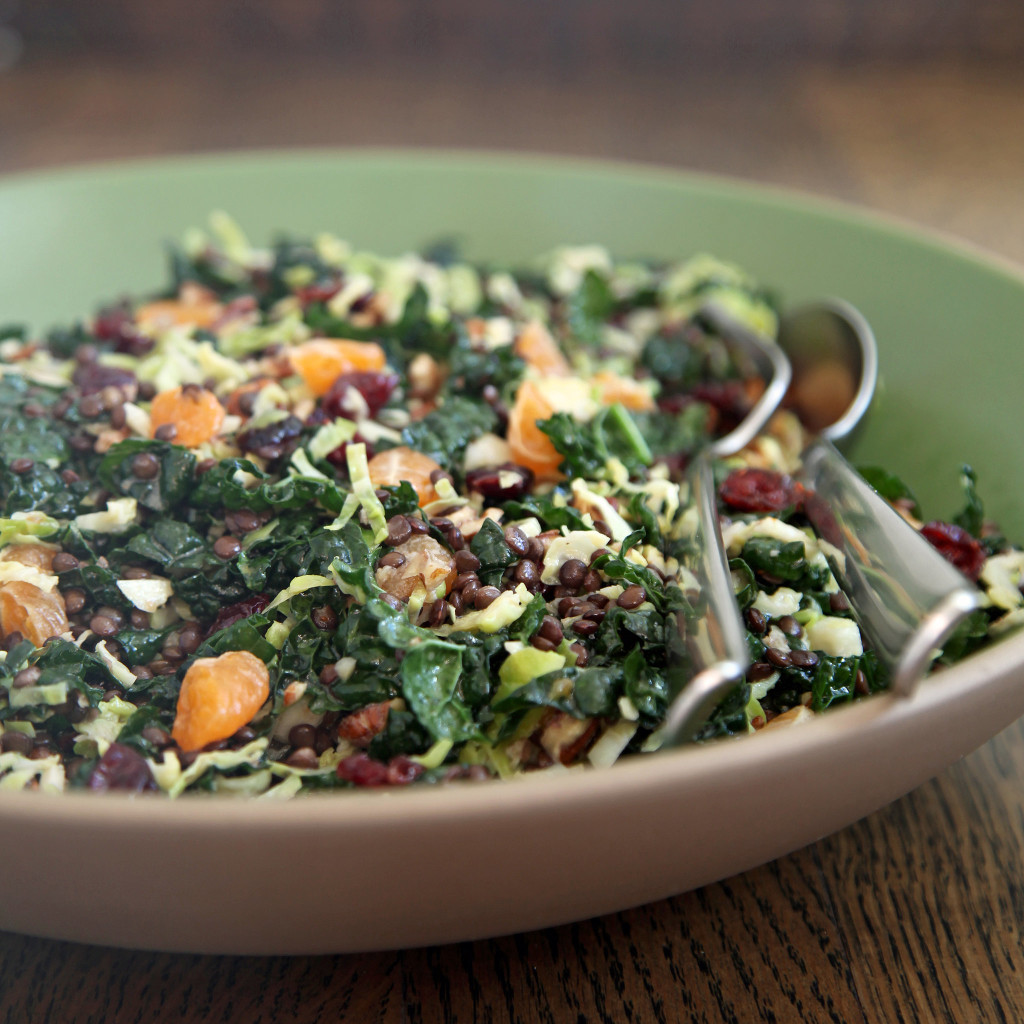 Oke, wow. Boerenkool, linzen, cranberries, spruitjes, mandarijn en pecannoten. Wil iemand me dit nu serveren? Deze lijkt me echt superlekker.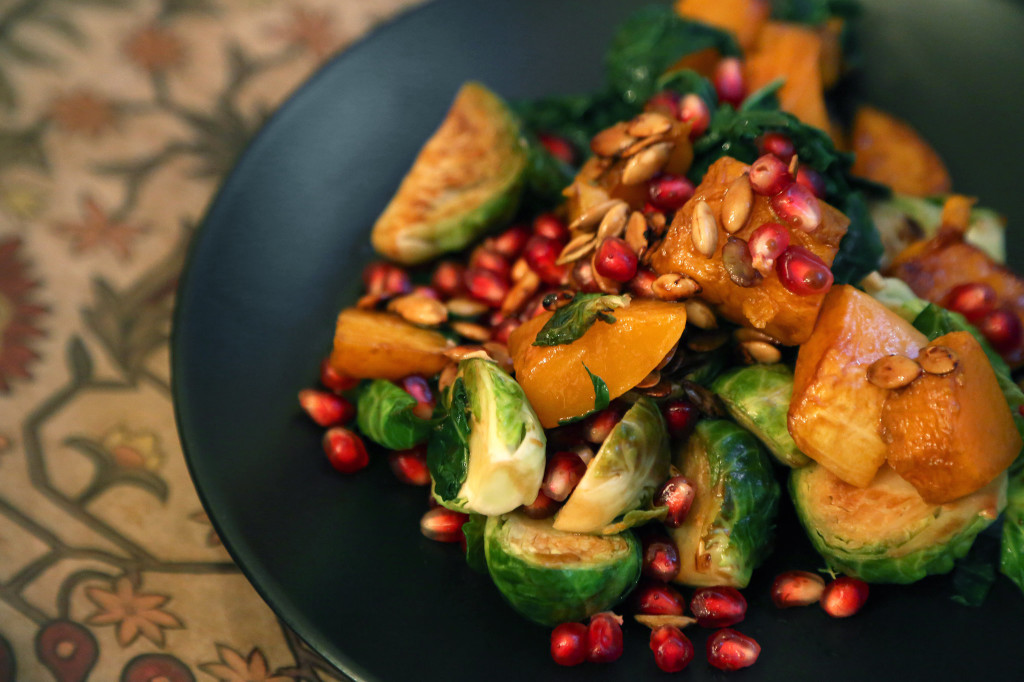 Wat een coole combinatie van voedingsmiddelen. Spruitjes, pompoen, granaatappelpitjes, pompoenpitten, en boerenkool. *kwijl*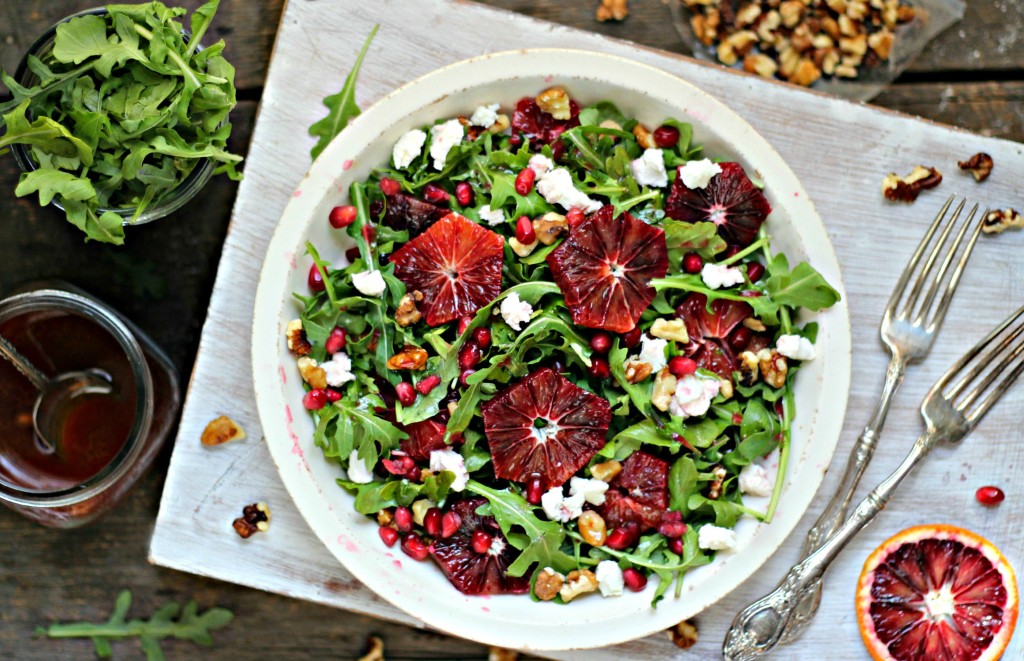 Alleen al de kleuren! Bloedsinaasappel tegen het groene van de rucola en vervolgens het wit van de geitenkaas. 🙂 Nice.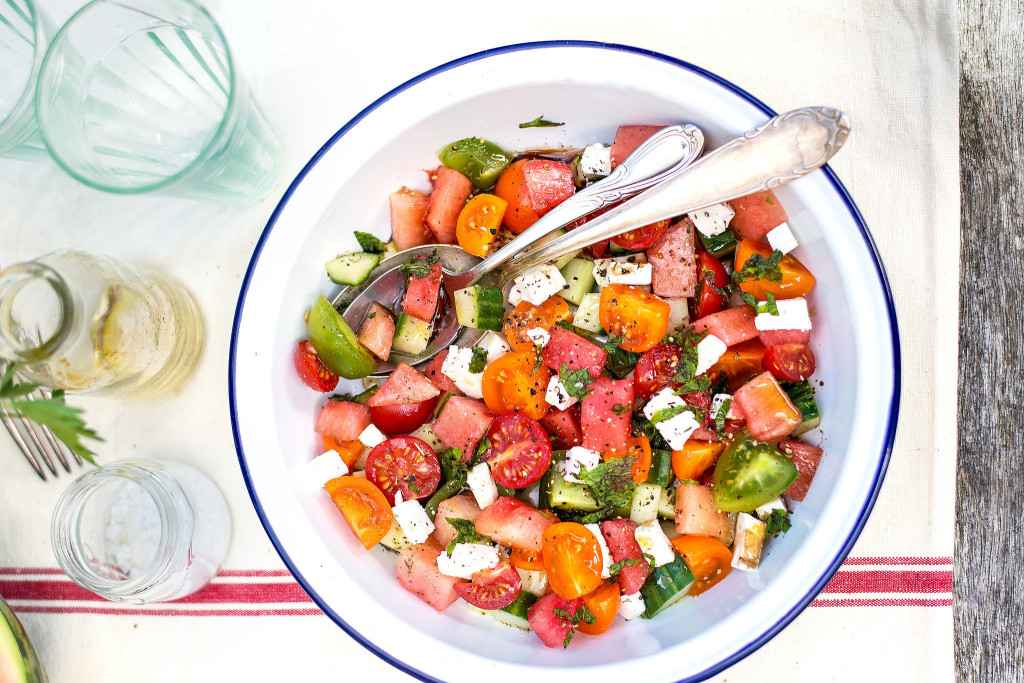 Misschien moeten we met deze salade nog wel eventjes wachten tot de watermeloenen rijp zijn, maar dat mag dan snel gebeuren! Feta met watermeloen is al een top combi en dan in een salade 🙂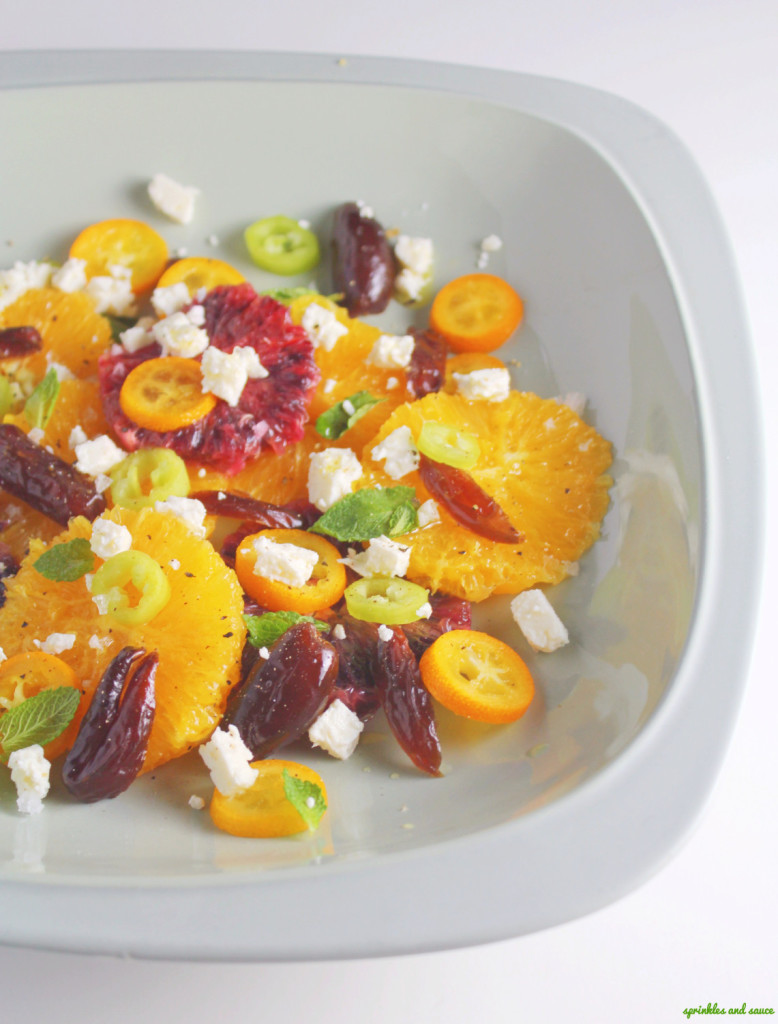 Sinaasappels met dadels? En dan met het zoute van feta? YES PLEASE! Volgens mij kun je met dit soort salades ook prima gasten ontvangen en ze dit serveren. 🙂
Genoeg inspiratie voor zo'n eerste salade zoektocht door het web! Ik kan de komende tijd vooruit 🙂
Bewaar, Like, Tweet of Pin!