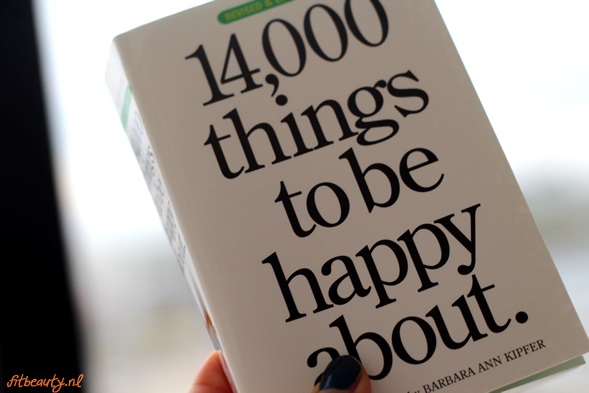 Soms heb je even een oppepper nodig. Niemand is 24/7 blij en opgewekt, ook ik niet. Daarom probeer ik me te omringen met inspirerende boeken zodat ik hierop kan "terugvallen" als het even niet mee zit. Een leuk boek is "14.000 things to be happy about".
Het is geen boek met een verhaal of uitleg over hoe je gelukkig kunt zijn. Het lijkt meer op een woorden/zinnen-boek. Er staan simpelweg allemaal dingen in, opgesomd, waar je gelukkig mee kunt zijn. Natuurlijk spreekt niet alles me aan. Maar als ik er zo doorheen blader en toch al 10 dingen weet te vinden waar ook ik echt gelukkig van wordt; dan is dat al een stap in de goede richting!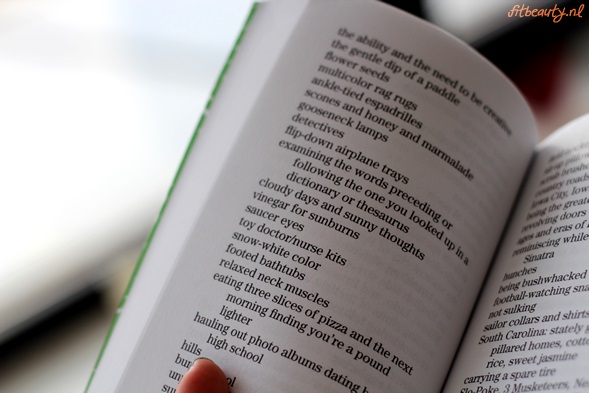 "Cloudy days and sunny thoughts" – zo leuk 🙂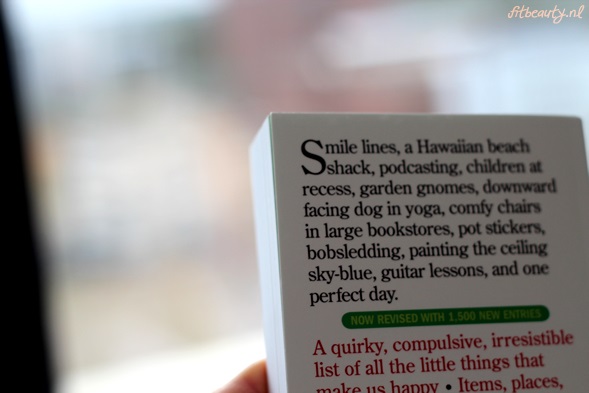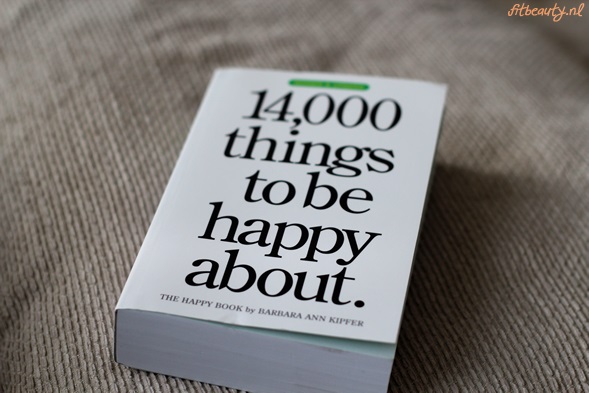 Bewaar, Like, Tweet of Pin!