Deze week pak ik er even een ander thema bij. Vorige week was dit darmklachten en deze week "gezond op elke leeftijd". Ik zal in verschillende artikelen verschillende leeftijdscategoriën erbij pakken en er voedingsadviezen bij geven. Vandaag beginnen we met de 20-ers! Dat ben ik onder andere!
Als je in de 20 bent, dan zit je op je fysieke piek. Keuzes qua gezonde leefstijl die je nu maakt leggen een basis voor je gezondheid voor de rest van je leven! Een aantal hele belangrijke tips:
Je botmassa kan toenemen tot je dertigste, dat betekent dat er nog tijd is om je kans op osteoporose later in je leven te verkleinen. Geef je Calcium inname een boost door meer Calcium rijke voeding te eten en niet zozeer Calcium supplementen te nemen (voeding bevat vezels en andere nuttige voedingsstoffen). Zuivel is een goede manier om meer Calcium binnen te krijgen maar vergeet niet dat er talloze andere voedingsmiddelen zijn die je Calcium inname kunnen verhogen. Waar zit er nog meer Calcium in dan?
> Sinaasappels
> Amandelen
> Zalm uit blik
> Bruine bonen
Onthoud wel, zonder vitamine D is Calcium niet heel veel waard qua bot opbouw. Vitamine D legt namelijk Calcium vast in de botten. Hoe krijg je vitamine D? Door de zon! Zelfs op een koude winterse dag is 15 minuten alleen al met je hand in de zon voldoende vitamine D voor de dag.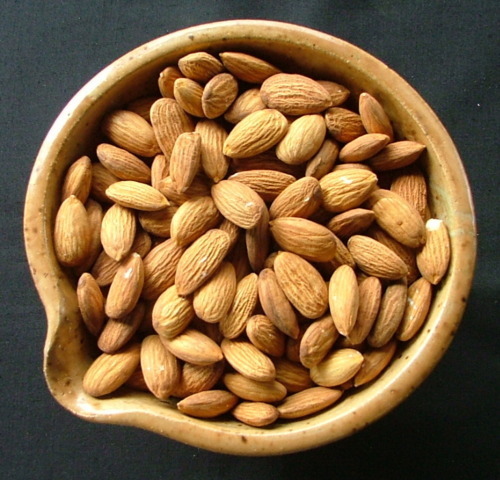 Versterk je botten door te sporten!
Om sterke botten te krijgen en sterk te blijven is het belangrijk dat je in deze jaren voldoende en regelmatig sport. Krachttraining zet druk op je botten waardoor uiteindelijk de groei van spieren wordt gestimuleerd om de druk op je botten te verlichten.
Goede oefeningen om je spieren mee te versterken zijn: squats, push ups, planks. Als je niet precies weet hoe je een plank moet doen is hieronder een foto te zien van een vrouw die een plank doet. Je hoeft geen balansbal te hebben om een plank te doen, dit kan ook gewoon met je armen op de vloer.
Dit vind ik persoonlijk een hele goede tip. Ik zie zo vaak mensen die staand eten, achter hun computer eten of in de trein onderweg naar huis. Nu begrijp ik dat sommige mensen haast hebben en gauw wat moeten eten in de trein of achter de computer af en toe, maar als dit een dagelijkse gewoonte wordt is het misschien toch verstandig om dit af te leren. Probeer te tijd te nemen om te eten, tuurlijk zie je het als iets vanzelfsprekends en soms zelfs als iets wat eigenlijk niet zo goed uitkomt. Maar eten is een basisbehoefte en neem hier de tijd voor! Je zult eerder vol zitten wanneer je de tijd neemt om te zitten en te genieten van je eten.
Uit een onderzoek (1) is gebleken dat 20-ers ongeveer 25% meer fastfood eten dan toen ze tieners waren. Dit kwam grotendeels uit gemakzucht of snel langs de drive in rijden voor een snelle hap. Fastfood bevat erg veel transvetten en deze kunnen gemakkelijk het bloed in je aderen laten klonteren waardoor de aderen een smallere doorgang krijgen. Probeer dus eten bij de standjes op de stations of langs de wegen te vermijden en houdt nog het nog even vol tot je thuis bent en gauw een eigen maaltijd klaarmaakt (kijk bij mijn recepten voor wat inspiratie voor de snelle hap!).
1. Brown Medical School
2. Dr Oz's Guide to Getting Healthy – Oprah Magazine January 2013
Bewaar, Like, Tweet of Pin!