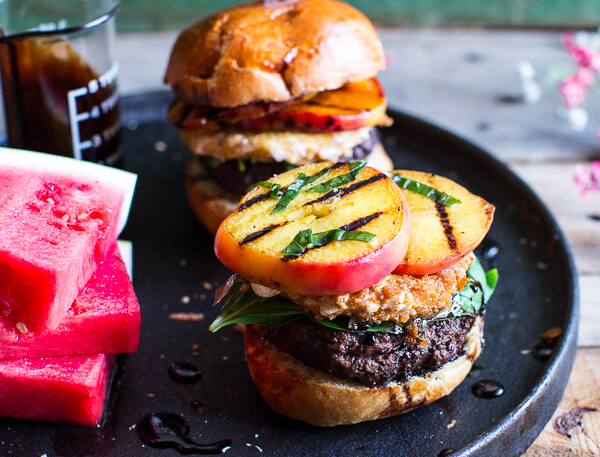 Het is denk ik geen geheim dat ik een MEGA grote fan ben van hamburgers. Maar echt MEGA MEGA. Ik eet ze het liefst All Day Everyday. Ik vind zelfs dat ik te weinig hamburger tentjes in Nederland uitprobeer als ik kijk naar hoe groot mijn liefde is voor de hamburger.
Het grappige is wel dat ik zelf bijna nooit hamburgers maak, ik eet ze liever buiten de deur. Maar ik denk dat ik me eraan ga wagen, en dan niet een normale burger, maar hamburgers die nét een beetje anders zijn. Puur voor de uitdaging en om wat meer dimensie in mijn hamburger-leven te brengen. Hehe.
Klik op de foto om naar het recept te gaan!
Hamburger met "Bloemkool Broodje"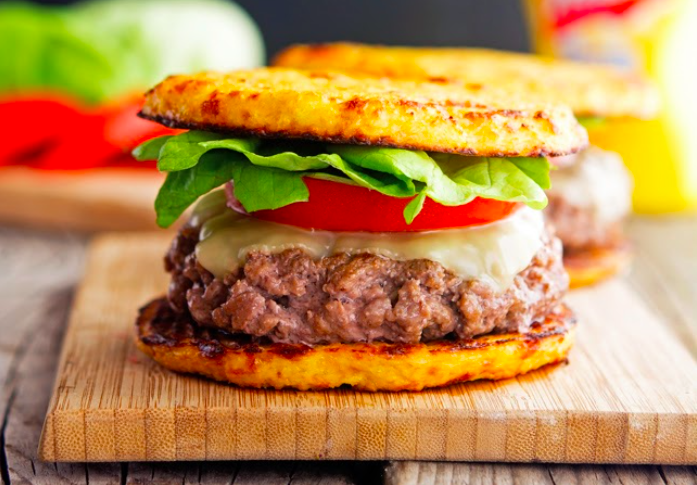 Say whaattt? Ja dit is voor mij ook een primeur. Ergens ook wel logisch dat als er pizza's bestaan met een bloemkoolbodem, dan kon de hamburger ook niet achter blijven. Ik vraag me echter wel af hoeveel gedoe het is om dit te maken, of het niet uit elkaar valt aangezien een hamburger broodje het bij mij al vaak niet overleeft. Maar hey, wel handig als je je focust op eiwitten en vetten.
Hamburger met Appel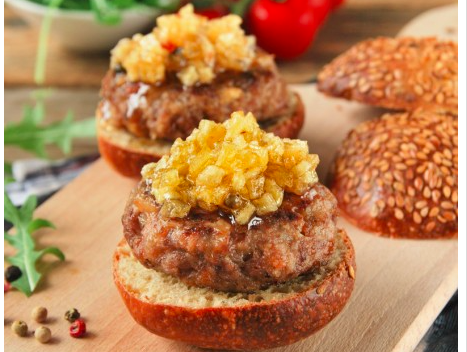 Ik ga nu huilen. Een hamburger met appel? Dat lijkt me echt he-le-maal niks. Maar ik moet zeggen dat het wel creatief genoeg is om deze te vermelden in mijn rijtje. Misschien heb jij dit wel eens geprobeerd? Zo ja, hoe was het? 🙂
De Taco Burger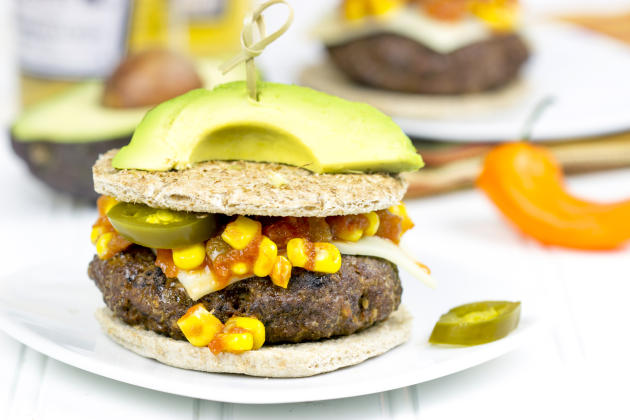 Oeeeeh die avocado bovenop doet het hem voor mij, evenals de jalapeno's! Hier sta ik wel om te springen ja. Anytime 🙂
Paleo Hamburger met Sla "Broodjes"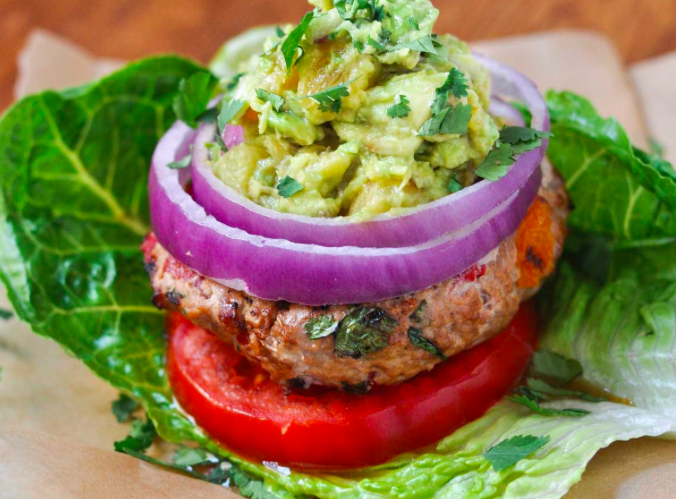 Wie van jullie vervangt wel eens het broodje van de burger met sla? Ik doe dit héél soms, maar als ik ze buiten de deur eet, dan eet ik ze liever gewoon met brood en al; zoals ze bedoeld zijn. Met wrap-gerechten wil ik nog vaak de wrap vervangen door bijvoorbeeld spitskool, maar met een burger denk ik dat het wat van de beleving weg neemt. Maar ach, op zijn tijd wat lichter is ook niet erg!
Hamburger met Mozzarella en Perzik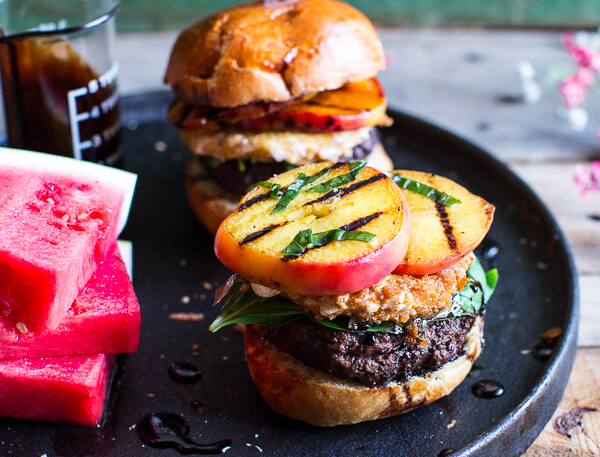 In tegenstelling tot de hamburger met appel lijkt deze me echt ge-wel-dig. Mozzarella en gegrilde perzik? OH MY. Misschien hebben de prachtige foto's ook wel invloed op mij, maar deze zou ik wel écht graag willen uitproberen. Jum!
Hamburger Koekjes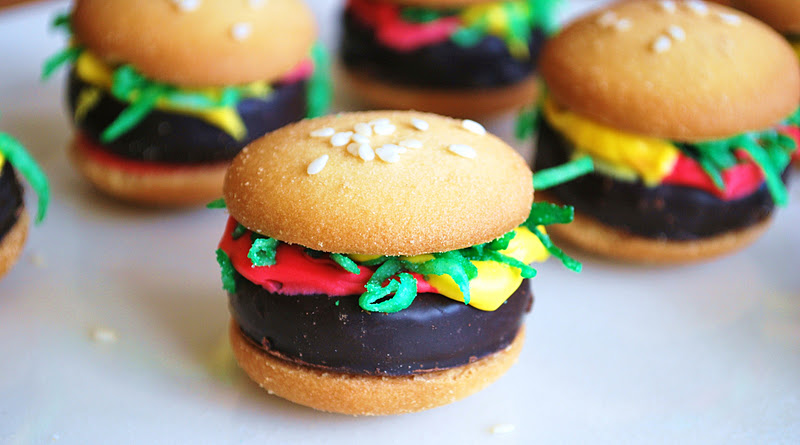 Dit is een klein beetje een grapje, haha. Ik moet zeggen dat ze er wel lekker uit zien voor een traktatie. Gezond? Naah… Valt mee 🙂 Maar ik vind wel dat ze in deze post passen wat betreft "andere soort burgers" 🙂
Trek gekregen? Nog andere burgers die bijzonder zijn en de moeite waard zijn uit te proberen? Of burger tentjes!? Het plan is er sowieso om een burger-tent-tour te doen door Nederland hoor!
BewarenBewaren
BewarenBewaren