Koolhydraat rijke voedingsmiddelen of maaltijden kun je gemakkelijk met wat creativiteit vervangen door koolhydraatarme voeding! Hoe?!
disclaimer: met dit artikel wil ik niet direct zeggen dat het beter of gezonder is om al je koolhydraat-rijke voedingsmiddelen de prullenbak in te gooien. Maar meer om je wat alternatieven te geven mocht je daar behoefte aan hebben! Ik vind het zelf namelijk wel eens prettig om nét wat meer van iets te eten en vervolgens netjes binnen mijn dagelijkse energie behoefte te blijven. In dat geval dus wel handig om te weten dat je opties hebt! 🙂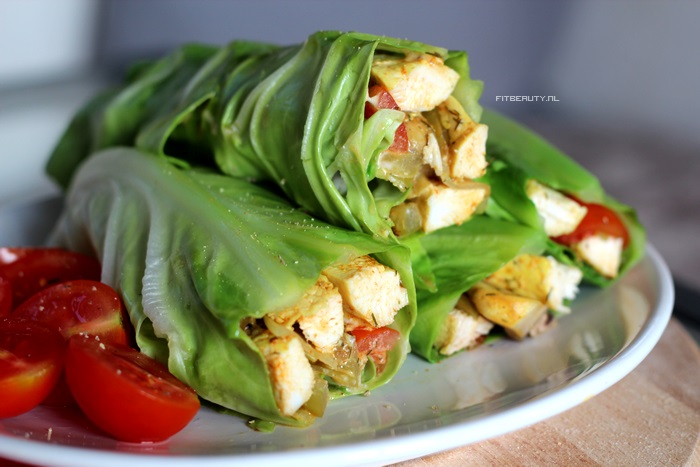 Tortilla wraps vs. Sla / kool wraps (

recept!

)
Je bespaart een hoop calorieën en koolhydraten met het vervangen van de tortilla wrap met sla of kool. Je moet er wel een handigheidje in zien te vinden, maar eenmaal gelukt is het smullen!
Hamburger broodje vs. Portobello broodje
Hamburgers! Maar dan met een portobello champignon als broodje 🙂 Ook wat kliederboel, maar ik moet zeggen dat het heel leuk en lekker is! Recept!
Lasagna bladeren vs. Courgette en Aubergine bladeren
Blijft een heerlijk gerecht, en lekker koolhydraatarm bij het vervangen van de lasagna bladeren met courgette en/of aubergine. Recept!
Aardappel friet vs. knolraap / koolraap friet
Misschien even wennen, maar eigenlijk op zichzelf heerlijk! Recept!
Brood bruschetta vs. Aubergine bruschetta
Oke, niet helemaal de textuur en het knapperige van brood. Maar het ziet er toch prachtig en gezond uit! Recept!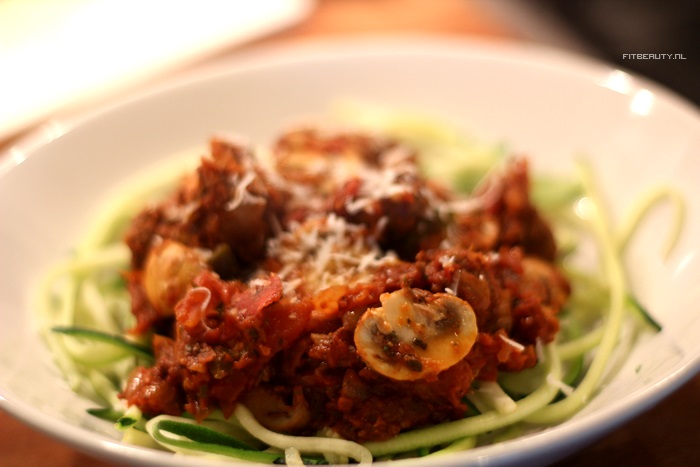 Spaghetti vs. Courgette spaghetti
Ik vind dit eerlijk waar, net zo lekker! Dus dit blijft er in voor mij 🙂 Recept!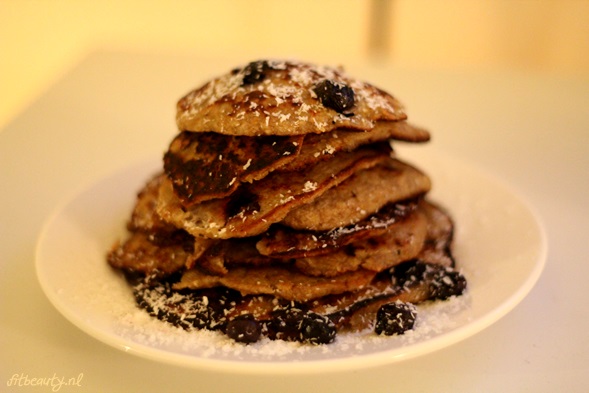 Pannekoeken van bloem vs. Pannekoeken van banaan ei
Deze kon gewoon niet ontbreken! Recept!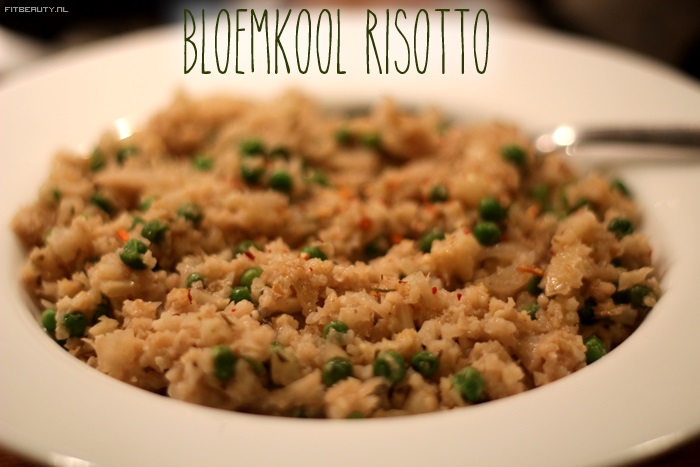 Rijst risotto vs. Bloemkool risotto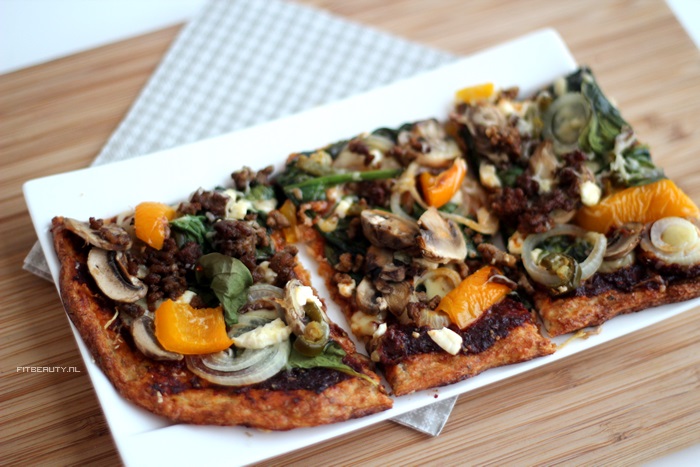 Pizzabodem van bloem vs. Pizzabodem van bloemKOOL
Hihi. Deze is on-weer-staan-baar lekker. Het is vullend en en heeft een lekkere bite. Recept!
Trek?
Ik heb hier behoorlijk trek door gekregen. Ik denk dat het tijd is om lekker boodschappen te doen: groente it is! Haha.