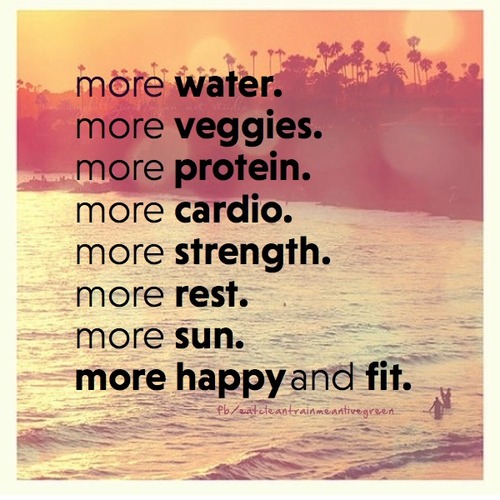 De keuze maken om af te vallen en ook daadwerkelijk een nieuw voedingspatroon aanleren kan nogal lastig zijn. Ik heb zelf flink ge-jojo'd enkele jaren geleden en dat heeft mijn gewicht niet goed gedaan. Totdat ik kleine veranderingen ging aanbrengen in de manier waarop ik ging denken, doen en eten. Ik deel je mijn tips!
Wat is je doel? Wees specifiek!
Afvallen is een te vaag doel. Maak je doel zo specifiek mogelijk. Hoeveel wil je wegen? Welke kleding wil je passen? Welk vetpercentage? Welke buikomtrek? Armomtrek? Beenomtrek? Je hoeft niet overal een antwoord op te weten, maar in ieder geval 1 specifiek doel is voldoende. Anders weet je ook niet waar je nou naartoe gaat "slank" of "afvallen" is te vaag. Kies vervolgens hoe je het doel wilt bereiken, bijvoorbeeld: 2 kg in de maand afvallen. Dit klinkt weinig, maar geloof me, dit is de beste manier. Na 3 maanden ben je 6 kg afgevallen! En wedden dat die 6 kg er langer af blijft dan als je die in 2 weken was kwijtgeraakt?!
Do your own research
Geloof niet meteen alles wat mensen om je heen zeggen. Zoek daarom zorgvuldig informatie op over dingen die je hoort; is brood slecht voor me? Mag ik geen eieren bakken? Val ik af door water te drinken voor het eten? Zoek zelf uit of dit waar is of niet en neem niet zomaar van alles aan van mensen.
Schrijf 
waarom

je wilt afvallen

Het is vrij makkelijk om je motivatie te verliezen, vooral als je in het begin nog geen verschil ziet in je lichaam of gewicht. Door op te schrijven waarom je wilt afvallen, kan dit je helpen op momenten dat je het zwaar hebt of eigenlijk geen fut meer hebt om door te zetten. Dit zijn vaak de meest essentiele momenten om juist wel door te zetten! Zo'n boekje met jouw verhalen en gedachtes waarom je wilt afvallen kan dan heel goed van pas komen. Het kan ook gewoon een papiertje zijn dat je met je mee draagt in je portemonnee, als herinnering. Bijvoorbeeld als je langs de bakker loopt en de geur van koekjes ruikt…… Gauw briefje erbij pakken!
Houd je voortgang bij
Meet je middel en schrijf dit op, doe dit een paar keer per maand. Je kunt ook foto's maken van je lichaam en deze er dan weer bij pakken als je denkt dat je vooruitgang hebt geboekt. Gezond afvallen kan wat langer duren en de veranderingen zijn dan klein. Je zult het misschien niet eens door hebben tot je ineens een foto ziet van een 2 maanden geleden! Dus houd je voortgang bij! Dit kan heel motiverend zijn 🙂
Blijf volhouden
Het is een van de belangrijkste tips die ik je mee wil geven. Dit moet een leefstijl verandering worden, een soort nieuw avontuur. Geen tijdelijk tripje waar je weer ongezond van terugkomt. Er zullen dagen zijn dat je veel vocht vasthoudt en dit kan je dan ontmoedigen, ook zullen er dagen zijn dat je je ongemotiveerd voelt of gewoon wilt "meedoen met de rest". Het geeft niet om af en toe eens toe te geven, wees niet te streng voor jezelf maar zet wel door. Onthoud goed dat het langer dan een week heeft geduurd dat je bent aangekomen, dus zal het ook langer dan een week duren om af te vallen. Blijf volhouden. Als ik het kan, dan kan jij het ook.