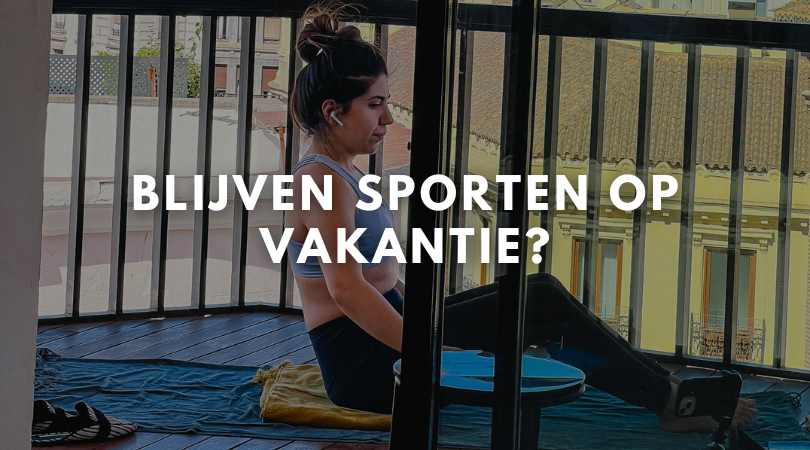 Wie kent die fase? Dat je in een heeerlijke flow zit met het sporten en vervolgens op vakantie gaat waar je helemaal niks uitvoert – misschien wil je wel, maar heb je niet de juiste tools, de sportschool of de yogadocent die je zo fijn vindt – en je raakt helemaal uit je sport flow. Eenmaal thuis heb je moeite om er weer in te komen en voelt het ook nog eens frustrerend omdat het niet wil lukken.
Maar gelukkig hoeft het niet altijd zo te gaan! De beste tip die ik je kan geven, is de volgende:
Verbreek de gewoonte niet!
Zelfs niet tijdens een all-inclusive vakantie of een druk schema. Een vakantie-workout hoeft helemaal niet lang of intens te zijn. Het hoeft niet eens consistent te zijn met wat je thuis doet joh!
Het enige wat telt is dat je iets kleins doet voor jezelf binnen de term 'sport of bewegen'. Het helpt je humeur, het boost allemaal fijne hormonen en stofjes in je lijf en het zorgt ervoor dat de gewoonte van sporten wordt doorgezet zodat je thuis niet opnieuw can 0 naar 1 hoeft te gaan. Volg de tips hieronder om het nog makkelijker te maken voor je om te blijven sporten op vakantie zodat je thuis ook weer de flow kan doorpakken die je voor je vakantie had!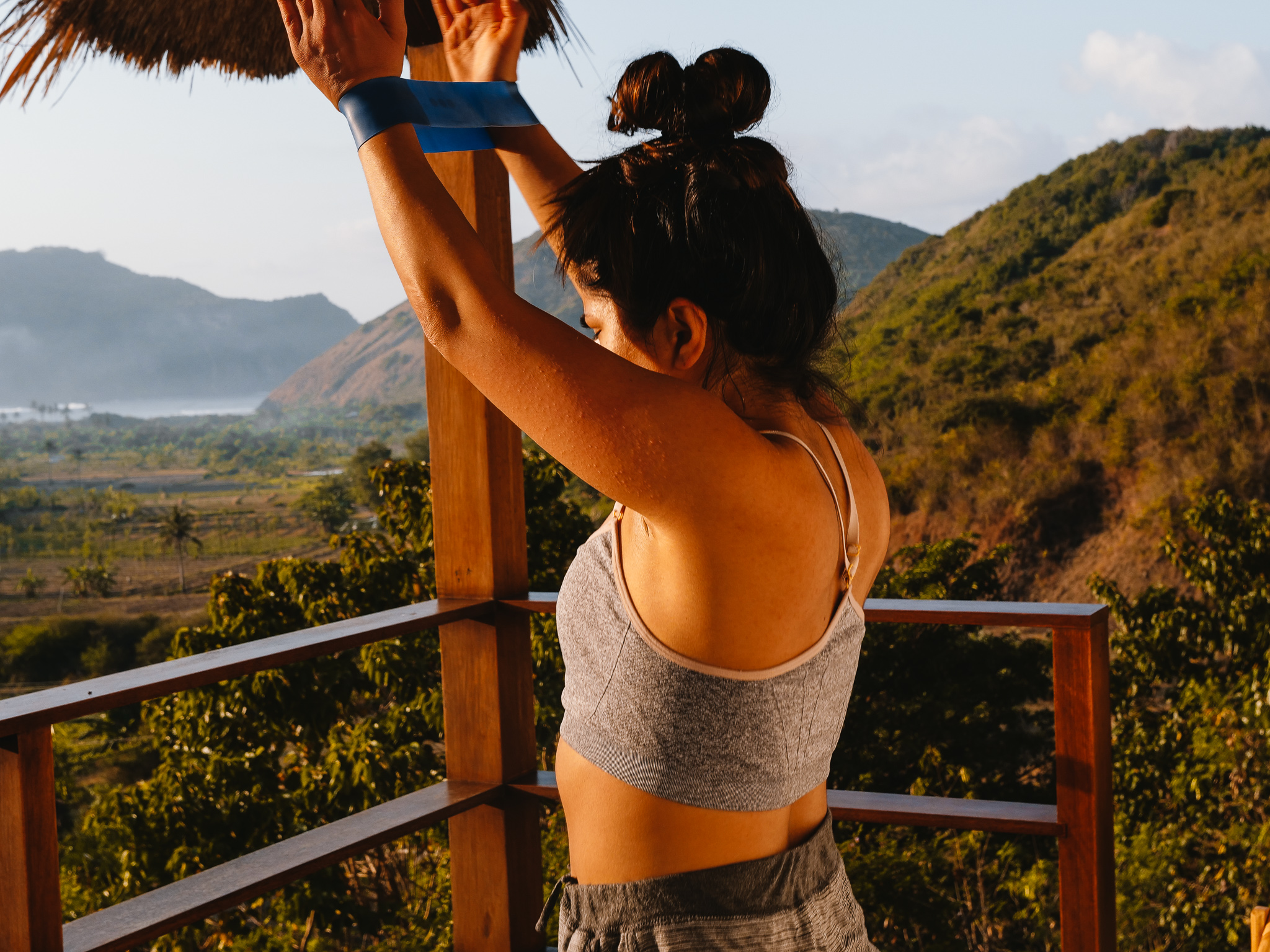 1. Sta ietsjes eerder op
Oké, misschien heb je echt even wat uitslaap uren nodig de eerste paar dagen om bij te komen van alles. Maar een paar dagen later zou je misschien je wekker iets eerder kunnen zetten om een kleine mini workout ertussendoor te krijgen. Even een momentje voor jezelf voor je gaat.. chillen de hele dag! Je kunt een wandeling gaan doen buiten, afhankelijk van waar je bent en of er looproutes zijn. Of gebruik te maken van een gym als die er is. Of heel simpel: een YouTube filmpje opzetten! 10 minuten is meer dan genoeg!
2. Ga erop uit!
Wie zegt dat het onder de noemer van een workout moet vallen? Wat dacht je van erop uit gaan om de omgeving te ontdekken. Lopend? Hikend? Fietsend? Twee vliegen in één klap.
Maak alsjeblieft verstandige keuzes door bijvoorbeeld met iemand of een groep te gaan en niet zomaar in je eentje op plekken terecht te komen waar niemand is.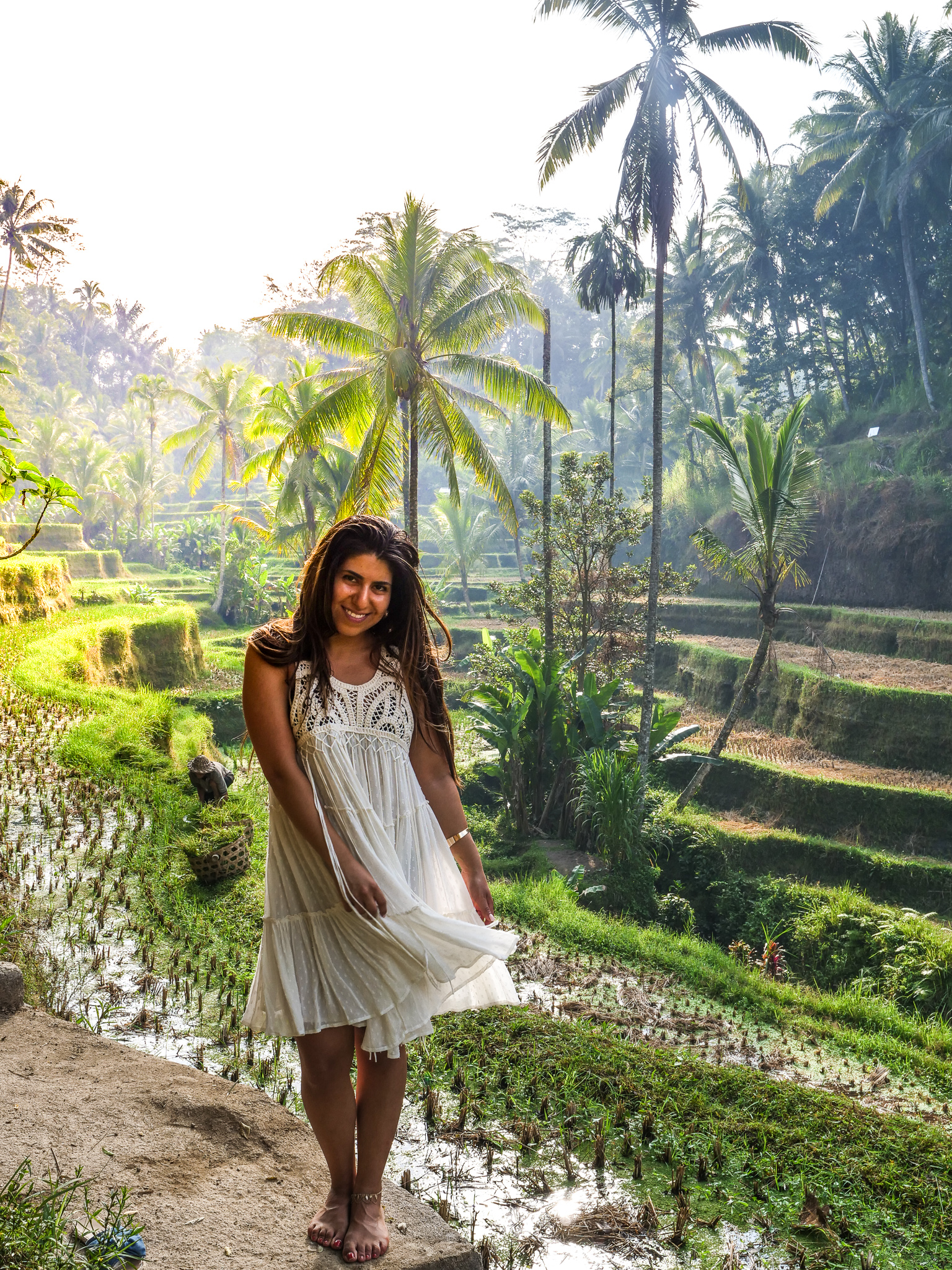 3. Doe een 10 minuten circuitje
Als je je overweldigd voelt bij het idee van een workout kiezen, wat te doen, waar te sporten etc. Dan heb ik het alvast voor je bedacht: Doe een circuitje van 10 minuten, that's it! Kies bijvoorbeeld 2 oefeningen, doe ze voor 30 seconde met 30 seconde rust en dan 5 keer. Bam, klaar!
Geen idee welke oefeningen? Bijvoorbeeld een burpee en een situp. Of een squat en plank jacks. Of lunges en push-ups!
4. Vind een klasje in de buurt
Met ClassPass of Airbnb experiences kun je allerlei activiteiten en sportklasjes vinden in de omgeving waar je je bevindt. Je kunt ook altijd bij het hotel personeel vragen of er opties zijn. Soms wordt er yoga aangeboden, soms is er een studio in de buurt met workout lessen. Zo ontdek je niet alleen de vibe van de omgeving, maar maak je er gelijk gebruik van door te sporten. Wie weet connect je ook nog met mensen en geeft het een mooie toevoeging aan je vakantie!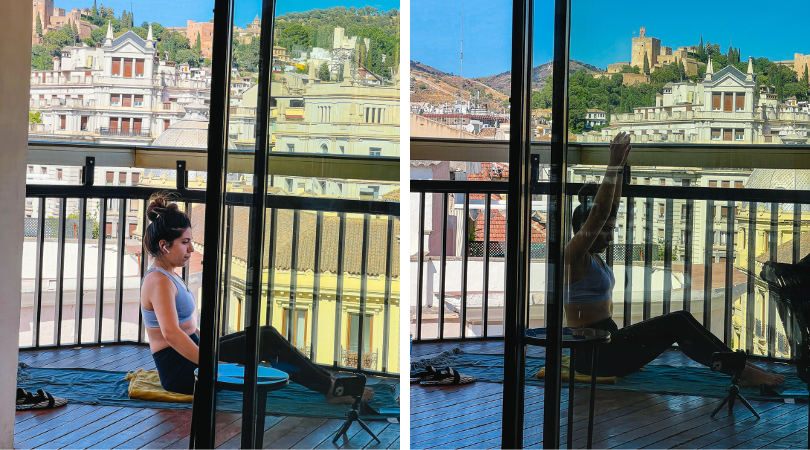 5. Wees lief voor jezelf
Altijd. Maar echt, altijd. Onthoud dat jouw vakantie van jouw is en van niemand anders. Als je het niet voelt om te sporten en te bewegen, dan is dat ook het teken om dat niet te doen en je rust te pakken. De beste manier om je lichaam te eren en te respecteren is door ernaar te luisteren. Dus als je voelt dat je een flinke dosis rust nodig hebt: volg dat gevoel!
Het gewone leven en het sporten zullen er altijd zijn voor je om op te pakken als het zover is!