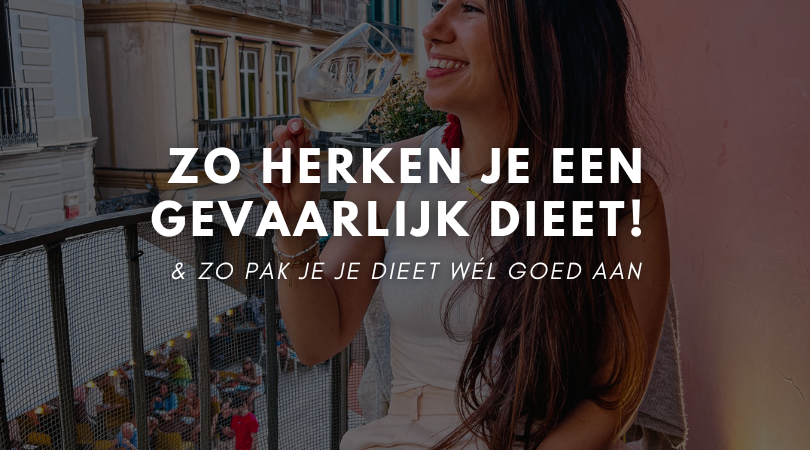 De meeste mensen weten dat diëten niet werken. Dat is niet het probleem. Het probleem is dat de meeste mensen op een dieet zitten zonder dat ze het zelf weten.
En daarmee hun leven, hun lichaam, hun levenskwaliteit belemmeren. Het is bizar en fantastisch wat marketing mensen kunnen doen met onze relatie met voeding, zelfs ik trap er soms even in.
Omdat gezondheid ineens een belangrijke rol begon te spelen los van het afvallen, is hier weer enorm veel marketing omheen bedacht. Uiteindelijk om je weer in een nieuwe val te lokken met regels, producten, restricties en manieren om 'gezond te moeten zijn' zonder dat je daar zelf voor kiest.
Want ja, wie wil er nou niet gezonder zijn? Toch? Iedereen weet inmiddels toch wel dat diëten niet werken, maar een dieet is meer dan een voedingsschema om af te vallen. Een dieet zijn een scala regels en afbakeningen rondom eten met een bepaald doel voor oog. Of het nu je sportprestatie of gezondheid is, wanneer je wilt afvallen.
Soms is er ook echt niks mis met een dieet of een voedingsschema/patroon, maar ik zou graag willen dat je het verschil weet te ontdekken. En dat kan met één zin uitgelegd worden:
Wanneer er niet gekeken wordt naar de reden dat je doel X wilt en of deze reden je positieve kracht geeft in je leven, dan zit het mis.
Oftewel: gezonder willen zijn, willen afvallen, fitter willen worden: waarom wil je het? En gaat het je leven positief beïnvloeden om met het doel bezig te zijn en het doel te behalen. Deze twee zijn even belangrijk. Het proces en het doel moeten positief bijdragen.
En natuurlijk mag daar wat ijdelheid of ego bij zitten, daar ben je ook mens voor. Maar ze mogen nooit de geluksfactor overstijgen.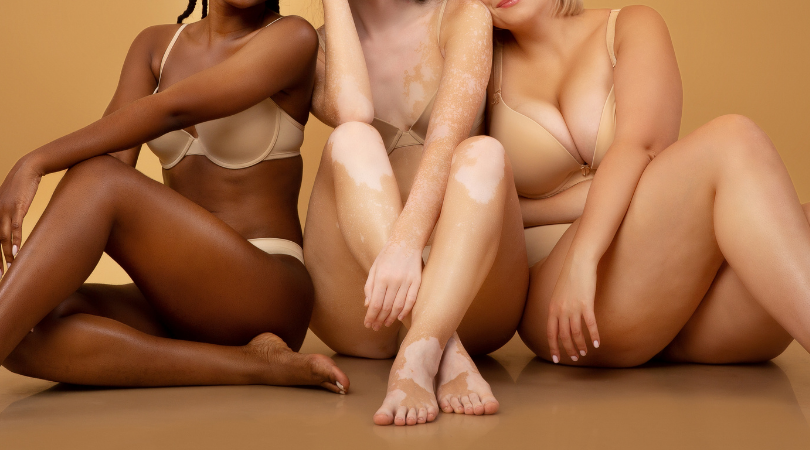 Andere manieren om een 'gevaarlijk' dieet te herkennen:
Wanneer er alleen maar wordt gefocust op een calorietekort alleen maar als een manier om minder te eten
Als er wordt gefocust op je lichaam veranderen alleen maar als manier om je lichaamsbeeld te verbeteren
Als er wordt gefocust op sporten alleen maar om vet te verbranden
Als er wordt gefocust op de weegschaal alleen maar om hiermee je gewicht te managen
En dan ben ik nog niet eens begonnen over juicen, detoxen, het demoniseren van gehele voedingsgroepen en andere gekke manieren om restricties te creëeren rondom je eten. Deze diëten fixen niks, het zijn slechts pleisters op de wonden die gecreëerd zijn door negatieve overtuigingen over de jaren heen. Of je moeder ze heeft ingeprent, of je vader, je tante, de maatschappij, of wie dan ook. Als ze er zitten kun je kiezen om ze te negeren en er pleisters op te plakken middels restrictieve diëten óf ervoor kiezen om de kern op te lossen en jezelf hierin te helen.
Als je hulp wilt bij het helen, dan kan ik het programma Body Boost je écht aanraden (klik hier voor meer informatie). Ik trek je naar binnen met termen waar de meeste mensen naartoe gaan als ze willen afvallen, maar binnen het programma gaan we veel dieper dan dat en wordt er aan beide kanten gewerkt. Zo wordt het eindelijk duidelijk aan welk stukje je dient te werken om het proces 'in flow' te laten gaan in plaats van constant te moeten vechten voor een paar kilo eraf.
Anyway, dit is geen specifieke promotie voor Body Boost maar ik moet je deze mogelijkheid en kans aanbieden als ik hierover schrijf natuurlijk.

Onthoud het volgende: Jouw ideale lichaam is het natuurlijke bij-effect van een gezonde en geheelde relatie met eten, je lichaam, bewegen en je mindset. Wanneer je deze stukjes heelt ga je doorbreken en niet meer 'vastzitten' op een gewicht of in een jojo-dieet cyclus etc!
Tijdelijke pleisters zijn slechts tijdelijk. Als je er klaar voor bent om écht voor eens en voor al het goed aan te pakken, dan hoop ik je te zien bij Body Boost en anders bij alle andere content die ik dagelijks voor je maak!