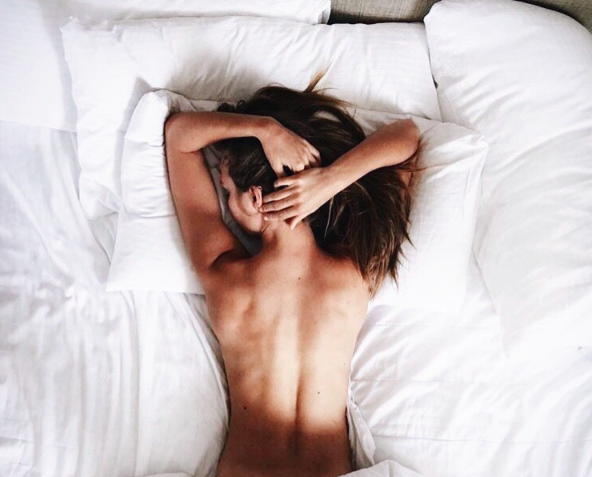 Hebben we niet allemaal van die gewoontes en gedachtes waarbij we heus wel weten dat het ons goed zou doen, maar op de één of andere manier krijgen we het niet voor elkaar om ze te integreren in ons dagelijks leven. Dat is ook precies één van de redenen waarom het zo moeilijk is, 80% van wat we elke dag doen is een gewoonte voor ons. Hoe je dat doorbreekt en een nieuwe gewoonte toevoegt is lastig en vergt nadenkwerk.
Het is maar een kleine groep mensen die dit voor elkaar krijgt en naar mijn mening is het bewust worden van wat je wilt de eerste stap. Mijn leven ziet er compleet anders uit dan 5 jaar geleden en het heeft allemaal te maken met mijn dagelijkse gewoontes. Mijn lichaam functioneert zelfs compleet anders (positief) en ook dat komt door mijn dagelijkse gewoontes.
Vandaag deel ik 3 gewoontes die echt goed voor je zijn, binnen het afvallen/fitter worden/ lichaamsbeeld, dus misschien wel de moeite waard om na te denken of en hoe je ze gaat integreren in je leven! 
1. Minder restricties in je leven
Hoe minder restricties je hebt in je leven, hoe liefdevoller je met jezelf om kunt gaan. Dit kan betrekking hebben op het eten dat je eet bijvoorbeeld, of op de soort kleding die je draagt of de creatieve uitspattingen die je wilt hebben. Mensen die zichzelf allerlei restricties opleggen omdat ze denken dat ze hierdoor beter gaan presteren, hebben het vaak mis.
Misschien denk je nu: Hallo, er bestaat ook iets als discipline!
Precies. En daar heb je helemaal gelijk in. Het grote verschil is echter dat je bij discipline focust op wat je wilt en bij restricties focust op wat je niet wilt. Het hele principe omtrent "Ik mag niet" uit restrictie of "Ik hoef niet" uit discipline.
"Ik hoef niet" heeft te maken met waarom je niet hoeft: je hebt een doel voor ogen en dat doel voel je met passie. "Ik mag niet" heeft te maken met de belemmeringen waar je nu mee moet dealen om ook wel dat doel te bereiken, maar de focus is anders. Niet alleen dat, maar ook de levenskwaliteit is minder met restricties.
Dus, schrap al de "ik mag niet" zinnen uit je leven en focus je op waar je voor kiest om richting jouw droomleven te leven.
2. Oefen met mindful eten
Of je nu wel of geen calorieën telt, het is ontzettend effectief voor je welzijn om op zijn minst een paar happen bewust naar binnen te werken in plaats van gehaast en kijkend naar de televisie.
Waarom? Omdat de focus van het eten in je mond, de smaak, de structuur, helpen bij een verzadigd gevoel. We zijn de gelukkigen die op dit deel van de aarde wonen waar er een voedsel overschot is. Besef even hoeveel miljoen mensen dit niet hebben, wees dankbaar en bewust van het eten dat je mag eten. Niet alleen zul je er meer van genieten, ook ben je meer in contact met je lichaam waardoor je beseft wanneer je vol zit of nog meer nodig hebt.
Eigenlijk is dit een hele simpele manier om, als je overgewicht hebt, langzaamaan terug te keren naar een natuurlijker gewicht dat past bij je lichaam.
3. Vertel niet iedereen je doelen
Zoals ik zei is veel van wat je bereikt in het leven afhankelijk van hoe je je dagelijkse gewoontes hebt ingedeeld. Vaak wordt er geadviseerd om je doelen te delen met anderen zodat je een stok achter de deur hebt. Zodat de ander wéét wat je aan het doen bent en je eventueel terecht kan wijzen als je misschien begint op te geven.
Dat is de hele reden waarom ik mijn site, Fitbeauty.nl, ben gestart. Ik was 15 kilo afgevallen en wilde de laatste kilo's nog kwijt. Een blog beginnen was de stok achter de deur, als ik het deelde met de mensen online dan moest ik me wel aan mijn woord houden. En hoewel dit voor veel mensen absoluut werkt is het ook belangrijk om stil te staan waarom het zo goed werkt?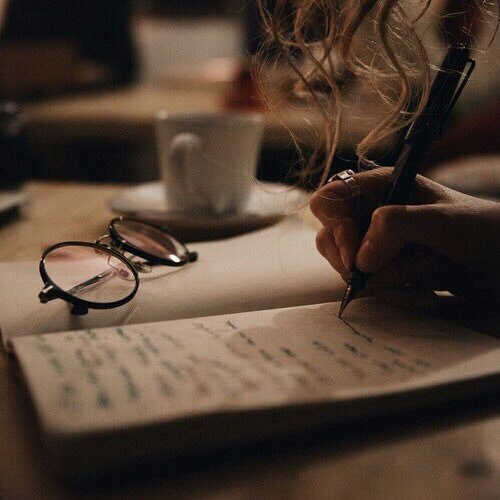 Het werkt omdat je de afspraak met iemand anders hebt gemaakt en je de ander zijn vertrouwen niet wilt kapot maken. Je wilt je aan je woord houden tegenover de ander.
Maar het is ook tijd, om de vertrouwensband met jezelf aan te gaan. Door je plannen en je doelen even niet te delen maar bij jezelf te houden met de gedachte dat je de afspraak met jezelf aangaat. Je wilt je aan je woord houden, voor jezelf en niet voor de ander. Dit is een hele belangrijke stap in zelfliefde en de dingen in je leven doen voor jezelf.
BewarenBewaren