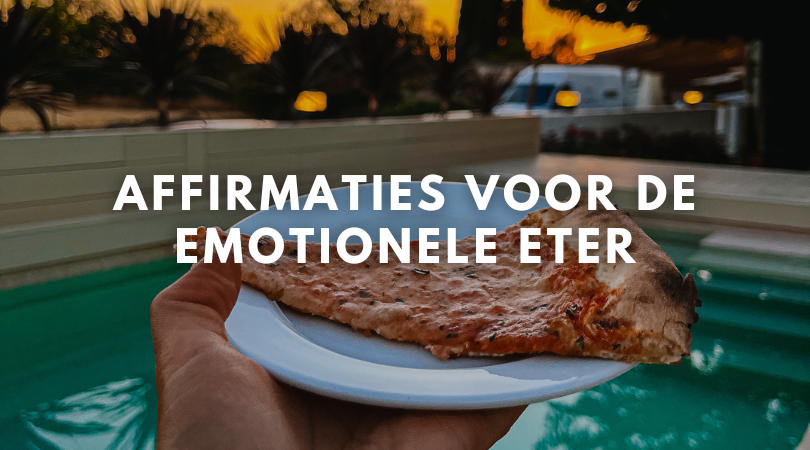 Als jij jezelf als emotionele eter bestempeld, dan wil ik graag 5 affirmaties met je delen die je hopelijk de komende tijd gaan helpen hier los van te komen. Elke overtuiging die je hebt vormt je leven. Maar overtuigingen die je eigenlijk niet dienen en je leven moeilijker maken, ook wel een "limiting believe" genoemd, is er één die je af dient te leren en te vervangen met een positievere. Tenminste, als je een fijner leven wilt. Want waarom zou je aan overtuigingen vasthouden die je niet dienen?
Het zijn maar overtuigingen 😉 Ik heb er 5 voor je als je de overtuiging hebt dat je een emotionele eter bent en daarom X, Y en Z niet kan behalen of zijn.
Mijn emoties hebben geen controle over mij, ik heb controle over mijn emoties.
We zijn sterk genoeg als mens om emoties te voelen opkomen en ze een gezonde plek te geven. Maar dit hebben we niet allemaal van jongs af aan geleerd. Wat we juist vaak hebben gezien is hoe mensen 'overruled' worden door hun emoties en reageren uit emotie. Dan heb je dus geen controle. Je kunt nog steeds de emotie voelen en hem er laten zijn zonder hem je leven op dat moment over te laten nemen, dan heb jij controle over de emotie.
Ik laat mijn emoties toe, ze mogen er zijn, ze zitten achterin de auto maar niet aan het stuur.
Dit is een mooie manier om te begrijpen hoe een gezonde emotie kan bestaan in je leven. Het gaat hier niet om onderdrukken of een lach op je gezicht toveren terwijl je dat niet voelt, het gaat om een gezonde verwerking van de emotie en dat kan alleen als de emotie er mag zijn. Maar dus wel op de achterbank.
Ik ben een mens met emoties, emoties zijn gezond.
Dit voorkomt de stempel dat omdat je emoties hebt, je hierdoor gedoemd bent op verschillende vlakken. Zoals afvallen omdat je gaat eten wanneer je een negatieve emotie ervaart. Guess what: je zult je hele leven negatieve emoties ervaren van tijd tot tijd, dat is geen reden om niet te kunnen afvallen.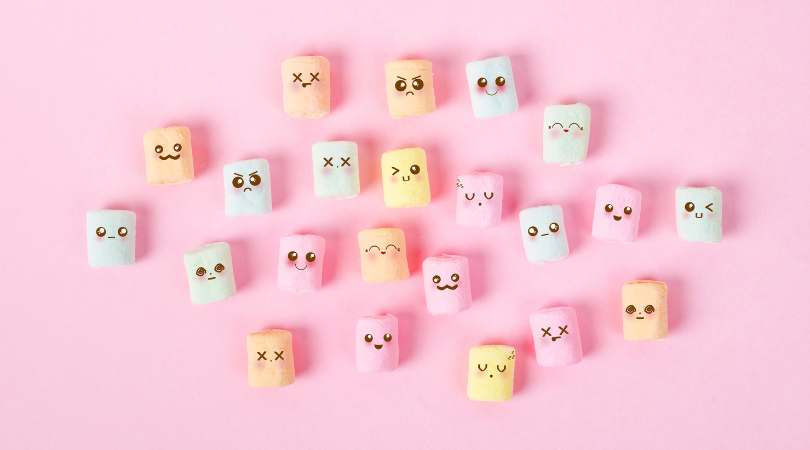 Ik leer mijn emoties op een gezonde manier te verwerken
Dat is dus waar het om gaat, de emoties niet wegeten maar de emoties verwerken. De persoon die wegrent van zijn of haar emoties en dit doet middels drugs zegt toch ook niet: "ik ben een emotionele drugsgebruiker". Het gaat er hier dus om om twee dingen los te koppelen van elkaar: Het hebben van emoties en hoe je ermee omgaat.
Mijn emoties laten me weten dat er aandacht nodig is voor mijzelf
Moet je iets van je af schrijven? Moet je met iemand praten? Iemand confronteren? Leren voor jezelf op te komen? Of moet je even uitslapen, een comedy film kijken en een rustige wandeling maken?
Meer affirmaties nodig?
Zijn er specifieke andere affirmaties die je zou willen? Voor het afvallen? Fitter worden? De heling van je relatie met eten? Het kan van alles zijn! Laat het weten in de comments!