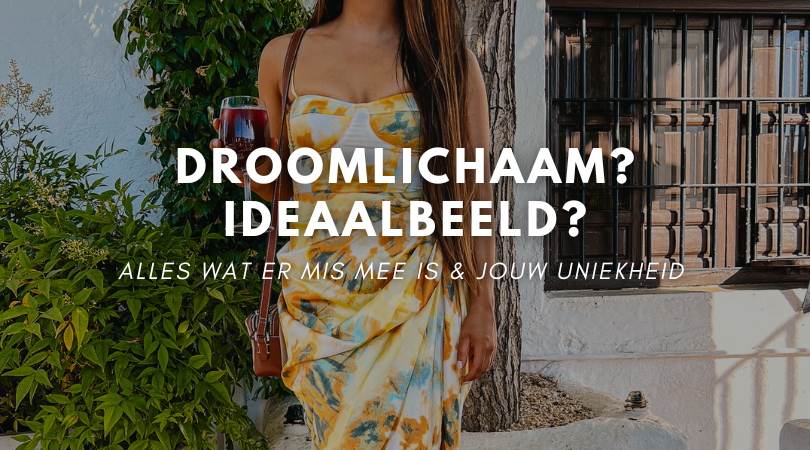 Waar denk je aan als je het woord "droomlichaam" hoort? Wat zie je in je hoofd voor je?
Als je zoals de meeste mensen bent, dan zie je het ideaalbeeld dat de maatschappij en social media heeft geschetst. Dat is het lichaam dat 99% van de mensen zou willen hebben. Maar het is tegelijkertijd het lichaam dat 99% van de mensen niet zal krijgen terwijl ze hun hele leven dat wél proberen.
Ik zeg dit nu als een feit, maar het is een theorie gebaseerd op de informatie die er is van de afgelopen tientallen jaren.
En als je deze theorie even heel goed tot je neemt, is er maar één vraag die belangrijk is om jezelf hierin te stellen..
Is het streven naar een bepaald lichaam het waard als het ten koste gaat van je geluk?
De meeste mensen hebben niet door dat dit de som is van hun bestaan rondom hun lichaamsbeeld:
NIET gelukkig met het huidige lichaam -> NIET gelukkig met streven naar een droomlichaam -> Zullen NIET hun droomlichaam bereiken.
of:
NIET gelukkig met het huidige lichaam -> NIET gelukkig met streven naar een droomlichaam -> Zullen WEL hun droomlichaam bereiken en nog steeds niet gelukkig zijn.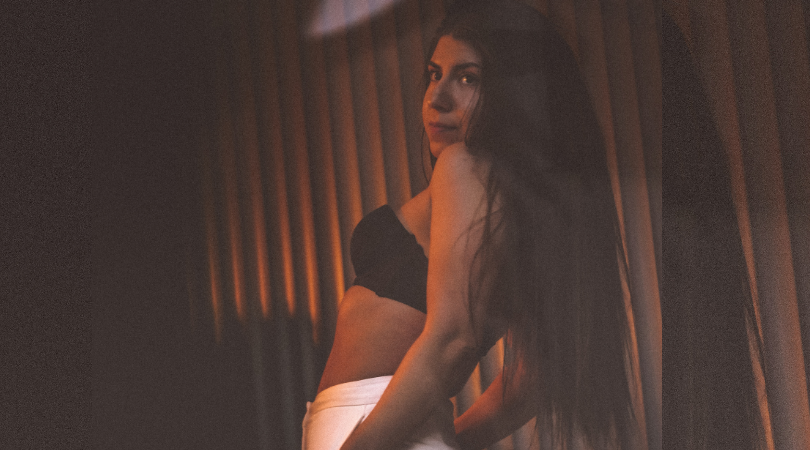 Als je als niet gelukkig bent nu en je bent ook niet gelukkig met het proces naar iets anders, dan gaat dat andere je ook niet gelukkig maken al is dat wel wat de meeste mensen denken. Als je geluk alleen afhankelijk is van het einddoel, dan hoop ik zo dat je dat einddoel behaalt zodat je realiseert waar er pas wél werk aan de winkel is, namelijk: je mindset.
Hoeveel rijke, prachtige mensen die alles lijken te hebben wat velen anderen ook zouden willen 'om gelukkig te kunnen zijn' , zijn doodongelukkig of zelfs depressief? Het einddoel lost niks op. Het kan bijdragen aan je geluk, maar niet als het allesbepalend is voor je.
Het ideaalbeeld zou niet door de maatschappij bepaald moeten worden, maar door jouzelf. Er is niet één droomlichaam, er zijn miljarden droomlichamen. Een droomlichaam is uniek voor de persoon en is simpelweg het lichaam waar ze in zitten waar ze de relatie met eten, hun lichaam, sporten en mindset hebben geheeld.
En ik kan je vertellen dat ik wel heel dichtbij dat beeld ben, dat ideaalbeeld dat uniek is voor mij.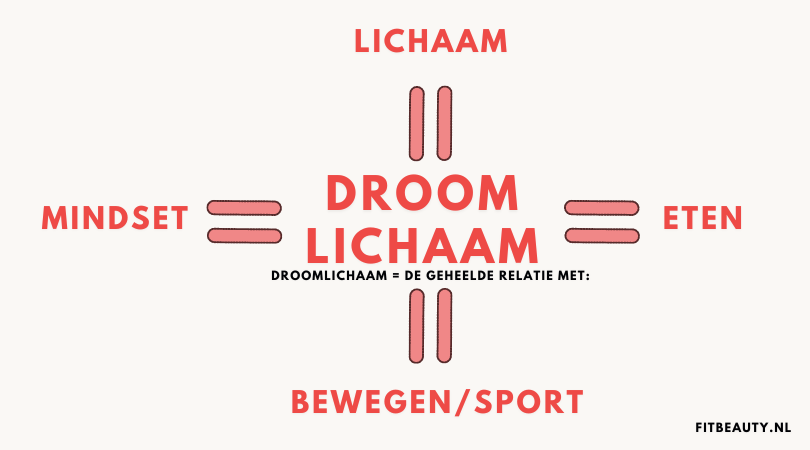 Het is niet een "wat" of "hoe ziet dat lichaam eruit" maar het is een wanneer. Wanneer de 4 relaties geheeld zijn en je je leven in volste leeft (dus lekker met bikini naar het strand met mooi weer, bijv.) als resultaat ervan.
Je eerste stap in het verbeteren van je lichaamsbeeld is om het maatschappelijk gecreëerde ideaal af te wijzen en los te laten. Je gaat nu een eigen ideaalbeeld creëeren!