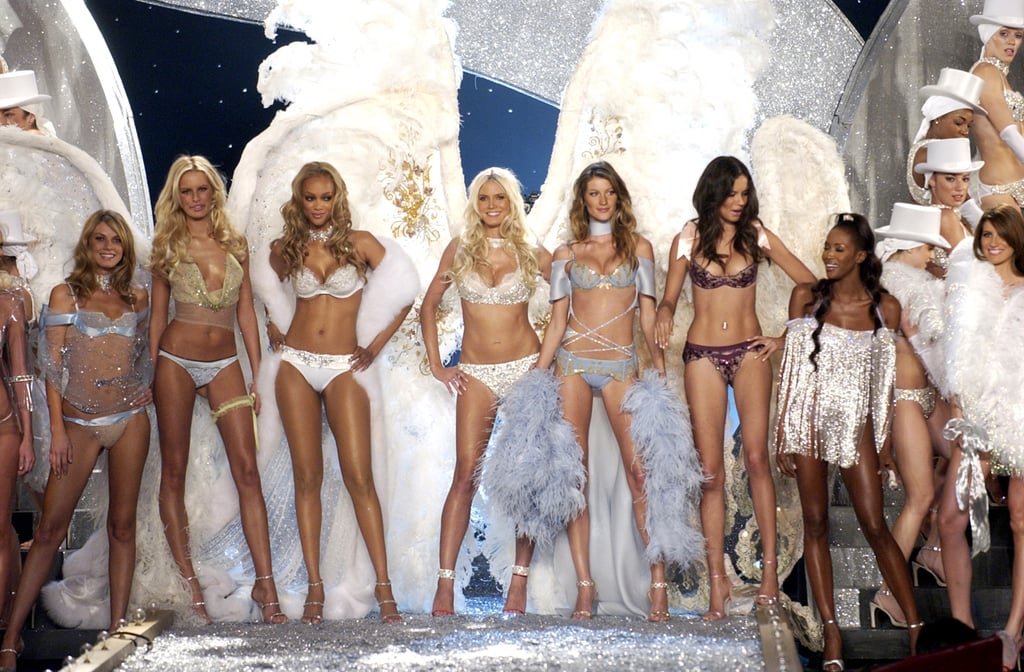 Foto: Image Source: Getty / KMazur / WireImage
Je mooi voelen begint in je hoofd, je gedachtes, de stem die tegen je spreekt en vooral wat het tegen je zegt. Het heeft niets te maken met het beeld van de maatschappij over wat 'mooi' is, als dat zo was dan was 99,9% van ons niet mooi. Wat natuurlijk onzin is. Hoewel jij naar de wereld kan kijken en denken dat je tot één van de weinigen behoort die niet mooi is. Dit is allemaal misperceptie en dat begint in je hoofd.
Ik kan je wel van alles vertellen over hoe ik mezelf vroeger niet mooi vond, toen ik 15 kilo was afgevallen mezelf nog steeds niet mooi vond en uiteindelijk, na lang werken aan mezelf (van binnen) letterlijk besloot om mezelf mooi te vinden en te kijken wat daarvan kwam – het alles veranderde. Daarom heb ik vandaag een handjevol uitspraken voor je geselecteerd die je hopelijk een positief gevoel geven, maar beter nog; je perspectief ook maar een beetje veranderen. Dat is mijn hoop.
How much time have I wasted on diets and what I look like? Take your time and your talent and figure out what you have to contribute to this world. And get over what the hell your butt looks like in those jeans! – America Ferrera
Je bent meer dan je uiterlijk en niemand geeft er iets om. Echt niet. Alleen jij zelf. Mensen geven er iets om hoe jij hun laat voelen – of je aandachtig bent, vriendelijk in de omgang, of je luistert en of je misschien leuk gesprekstof hebt. Guess what, gesprekstof krijg je niet door je enkel druk te maken over hoe je eruit ziet. Gesprekstof krijg je door je talenten te ontwikkelen, boeken te lezen, informatie tot je  te nemen of los van dat alles; geïnteresseerd te zijn in dingen die niet te maken hebben met jezelf.
Don't try to be what you're not. If you're nervous, be nervous. If you're shy, be shy. It's cute. Adriana Lima
De hele 'fake it till you make it' houding wordt hiermee weggegooid en daar ben ik het helemaal mee eens. Waarom zouden we allemaal slechts op één 'coole' manier moeten handelen? Als je ergens komt en iemand waar je veel bewondering hebt staat voor je neus; zeg dat dan tegen die persoon in plaats van te doen alsof je cool bent en het je niets kan schelen. Als je ergens bent en je bent een beetje bang, wees het en spreek het uit. Hoe meer echtheid, hoe meer we met elkaar kunnen delen en echt kunnen zijn.
Door mijn samenwerking met Opel kom ik op hun events ook de andere 'influencers' tegen die met Opel samenwerken. Het is een soort 'kleine familie' en het is heel gezellig. Mascha Feoktistova is daar ook onderdeel van en ik wil al heel lang eens tegen haar zeggen dat zij de persoon is geweest die mij heeft doen geloven in het bloggen als baan. Dat ik zoveel respect en bewondering heb voor hoe zij die weg heeft 'open gebroken' in Nederland en daar wilde ik haar voor bedanken. Dus dat besloot ik de vorige keer te doen – op haar afstappen en het uitspreken. Ik kon ook 'cool' doen omdat ik nu onderdeel was van dezelfde samenwerking als iemand waar ik bewondering voor heb en doen alsof ik niet anders weet dan dat ik 'erbij hoor'. Ik voel dat totaal niet dus ik ga dat ook niet zo voordoen. 
Being pregnant finally helped me understand what my true relationship was with my body — meaning that it wasn't put on this earth to look good in a swimsuit. I was like, 'Look, I can carry a baby! I'm gaining weight right, everything's going well.' And I've had that relationship ever since. Amy Adams
Zucht, wat een verademing. Interpreteer dit alsjeblieft niet alsof vrouwen gemaakt zijn om kinderen te krijgen – als je dat ziet in deze quote dan zal ik je helpen met het verband leggen: we hebben allemaal een situatie nodig om ons te laten realiseren dat ons lichaam meer is dan enkel een uiterlijk ding wat 'mooi' moet zijn in bikini. Bij mij kwam die realisatie toen ik ontzettend ziek was tijdens een van de ergste opvlammingen van mijn Colitis Ulcerosa. Ik werd niet meer ongesteld en was doodmoe. Pas toen alles beter was en ik weer ongesteld werd voelde ik dat mijn lichaam zoveel meer is dan enkel een uiterlijk. Dat toen ik wat aankwam in gewicht (na het afvallen tijdens de opvlamming) me zoveel sterker voelde, dat was een mooie realisatie en blijkbaar heeft Amy Adams die realisatie tijdens haar zwangerschap.
I had to grow to love my body. I did not have a good self-image at first. Finally it occurred to me, I'm either going to love me or hate me. And I chose to love myself. Then everything kind of sprung from there. Things that I thought weren't attractive became sexy. Confidence makes you sexy. Queen Latifah
Je mag jezelf best willen veranderen, maar realiseer je dat als je nu niet van jezelf houdt, je dat straks ook niet gaat doen. Echt niet. Echt echt echt niet.