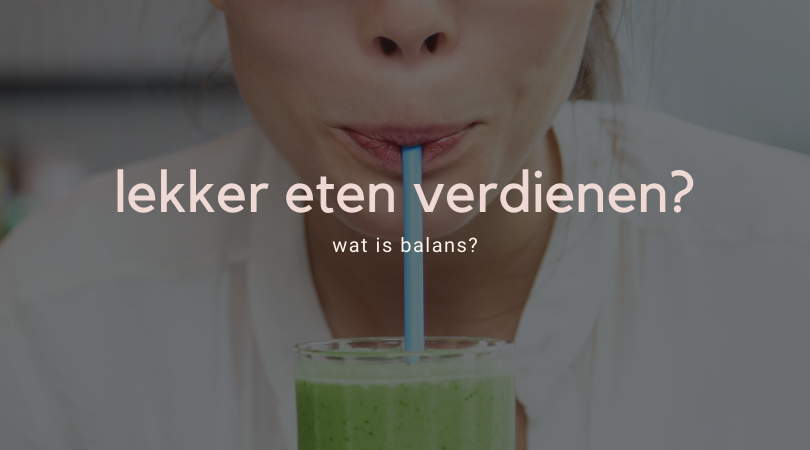 Mijn filosofie is dat de sleutel tot een gezond en gelukkig leven hem zit in de nuance, de balans, de yin én de yang. Niet jezelf minder (of ongezond) voedsel ontkennen omdat je alleen gezond moet eten. Niet jezelf van makkelijke entertainment zoals Netflix ontnemen omdat je alleen productief en nuttig bezig moet zijn. Je hoeft ook niet altijd precies in balans te zijn,  de ene keer sleutel je aan de ene kant en de andere keer weer aan de andere kant.
En dat is normaal, daar is niet mis mee. Het basis principe is simpel: voor wat hoort wat. Wat ik hiermee bedoel?
Net zoals met zoveel dingen in het leven. Als je de hele dag hard hebt gewerkt, is het heerlijk om een uurtje te ontspannen met Netflix. Als je elke dag 6-8  uur aan het Netflixen bent, dan is dat extra uurtje niet meer in balans. De balans zit hem niet in het straffen van jezelf met sport of werk, het zit hem in jezelf belonen en af en toe buiten het boekje treden omdat het zo lekker en fijn is. Gezond eten en sporten zijn in de basis goed voor je gezondheid, ze hebben daarom in de basis niks te maken met afvallen of dunner worden. Alleen mensen met eetgestoord gedrag zullen moeite hebben dit los te koppelen van elkaar, voor deze mensen zal deze tekst ook niet per se nuttig zijn.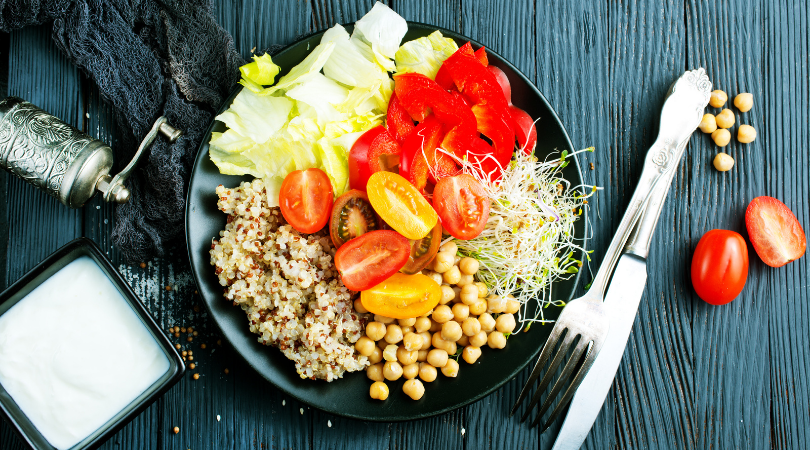 Want gezond eten en sporten is heerlijk voor je lijf. Is liefdevol voor je lijf. Is gezond voor je lijf. Af en toe daar lekker even buiten treden, is heerlijk voor je mentale staat. En deze twee vormen van heerlijkheid uitbalanceren met 80%/20% is het allerheerlijkst.
Ik moet altijd denken aan de quote:
Do the hard things in life, to have an easy life. Do the easy things in life, to have a hard life.
En dat is ook echt hoe ik het zie en ervaar.  Niet sporten en altijd ongezond eten is makkelijk in het moment, maar het levert je een moeilijker leven op op lang termijn (welvaartsziektes, gezondheidsproblemen, etc.).
Als je wel regelmatig sport of dit in ieder geval probeert op de rit te krijgen, zal dat na enige tijd ook makkelijk worden – maar nooit zo makkelijk als niet sporten, haha 😉
Eten wanneer je honger hebt is ook een voorbeeld van hoe lekker eten dan smaakt, in plaats van eten terwijl je allang vol zit. Dat zijn allemaal manieren om de balans te herkennen en te vinden, zodat je het op meer vlakken kunt toepassen en daar profijt van kunt hebben.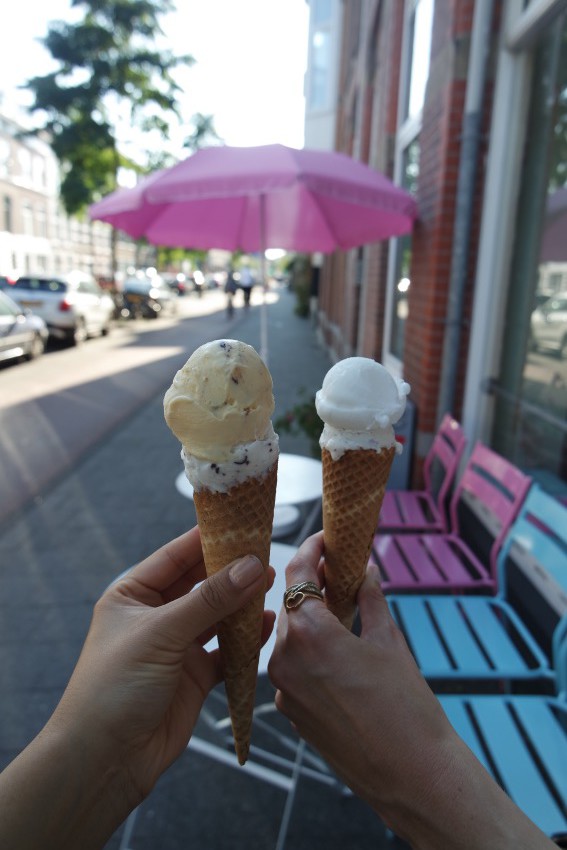 En nogmaals: balans is niet dat je het perfect op orde hebt. Balans is dat je soms aan de ene kant werkt, zoals na de kerstdagen of na een vakantie, en soms aan de andere kant, zoals na een marathontraining waar je veel van jezelf en je lijf hebt gevraagd.
Om maar wat voorbeelden te noemen! Vul dit dus in hoe het voor jouw leven toepasselijk is en kijk waar jouw nuances zitten om een fijn, gelukkig en gebalanceerd leven te leiden!