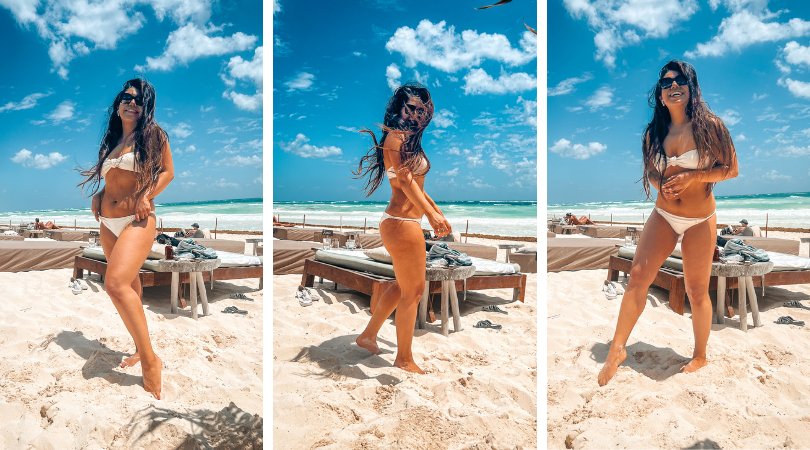 Een negatief lichaamsbeeld lijkt wel de nieuwe standaard te zijn onder ons mensen. Uit onderzoek is gebleken dat meer dan de helft van de ondervraagden wel eens negatieve gevoelens ervaart rondom hun eigen lichaam.
Logisch ook, dat de dieetindustrie tot meer dan 70 miljard per jaar is gegroeid. Mensen grijpen alles aan om zich beter te voelen over hun lichaam.
Heb je door tot hoever een negatief lichaamsbeeld kan reiken?
Het kan:
je eetpatroon verstoren
je forceren workouts te doen die je haat
je weerhouden van het dragen van de kleding die je wilt
je relaties verpesten en intimiteit voorkomen
je weerhouden om nieuwe mensen te ontmoeten of oude vrienden te zien
je weerhouden van het bezoeken van bepaalde plekken of op vakantie gaan
depressieve en angstige gedachtes creëren
je weerhouden om stappen te maken in je carrière
je weerhouden om positieve veranderingen door te maken in je leven
je hele levenservaring negatief beïnvloeden
Dus ja, ik vind het een serieuze kwestie en ik blijf erover schrijven – ook al leest 1 persoon het die zich hierdoor iets beter voelt en een stap maakt richting een positiever of neutraal lichaamsbeeld.
Ik ga je in dit artikel een paar handvaten geven voor een positiever lichaamsbeeld. Laten we van start gaan.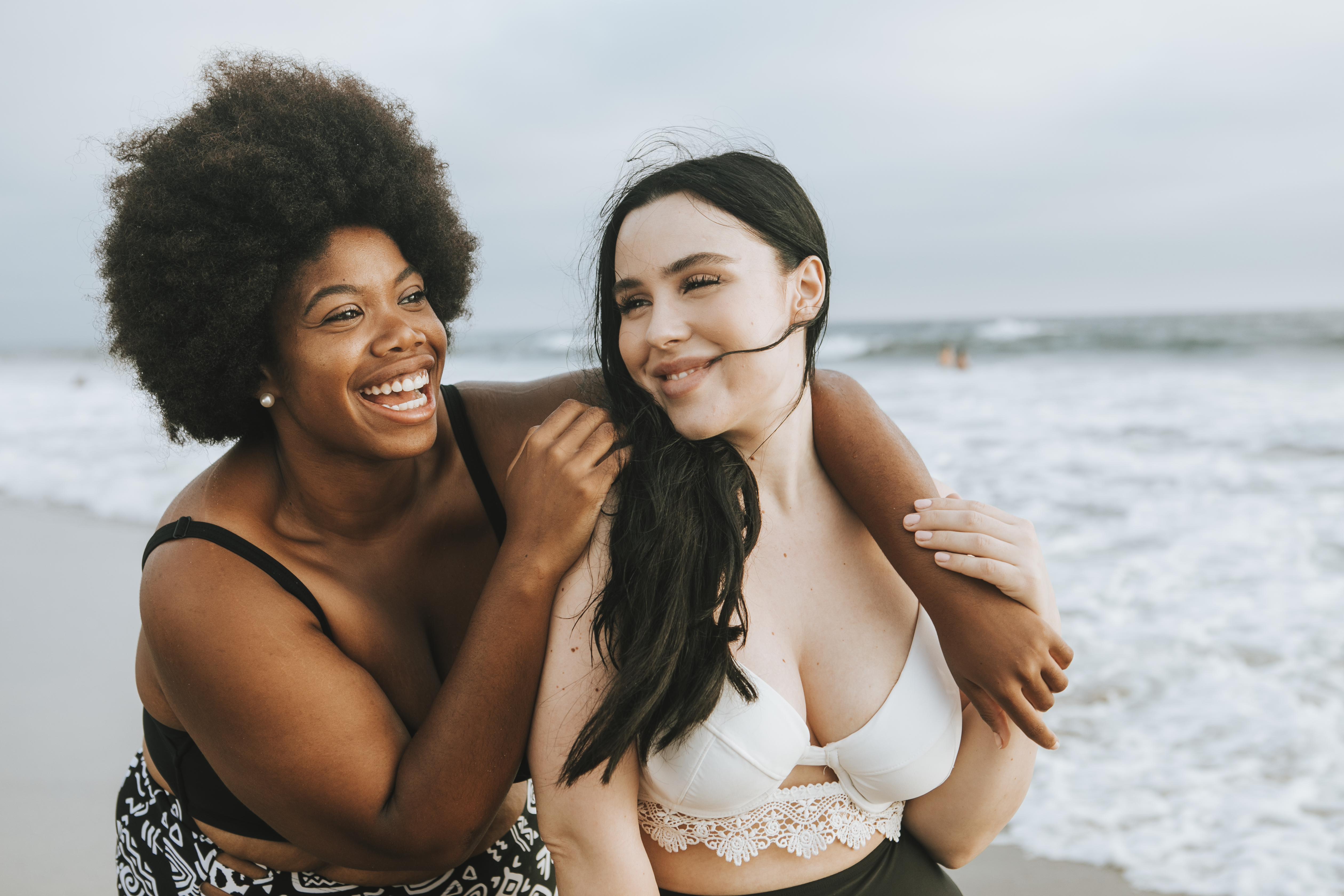 Verander je visie van het ideale lichaam
Wanneer je het woord ideaal lichaam of zelfs droomlichaam hoort, wat komt er dan in je op? Welk beeld heb je daarbij? Als je zoals de meeste mensen bent, dan zie je het maatschappelijk bedachte ideaalbeeld. Dat is grofweg wat 99% van de mensen probeert te bereiken. Een mannelijke versie en een vrouwelijke versie.
Het is ook die 99% die het niet zullen bereiken maar hun hele leven ernaar zullen streven.
Er is niks mis met het streven naar een sterker, strakker of slanker fysiek. Maar dat is altijd de sterkere, strakkere en slankere versie van het lichaam dat jij hebt. Je kunt niet je botstructuur of je lengte veranderen, deze zijn ook bepalend voor hoe breed je heupen, je taille, je enkels, je polsen zijn, net zoals je kaaklijn of jukbeenderen. Kijk dus vooral naar jouw eigen lichaam en probeer daar het ideaalplaatje van te zien die gepaard gaat met 'lekker in je vel', niet met de vergelijking van een plaatje in een tijdschrift.
De enige reden dat dit maatschappelijke plaatje wordt gezien als ideaal, is omdat we met zn allen een soort van hebben besloten dat dat zo is en vervolgens zijn we ernaar gaan gedragen. Als je goed kijkt, dan zie je dat dit plaatje met de jaren steeds wat verandert, terwijl in elke periode mensen overtuigd zijn dat dit het ideaal is en niet wat 30 of 60 jaar geleden werd gezien als ideaal. 30 jaar geleden vonden mensen dat weer ideaal, niet wat 30 of 60 jaar geleden werd gezien als ideaal.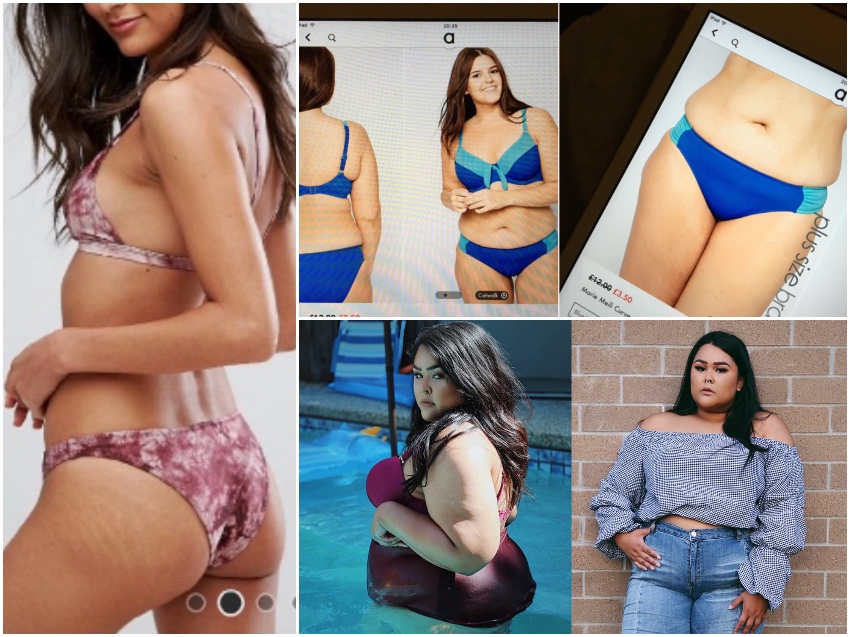 De ideale lichaamsvorm zou niet door de maatschappij bepaald moeten worden, maar door jezelf.
Er is niet slechts één ideale lichaamsvorm, er zijn er miljarden. De ideale lichaamsvorm is uniek per persoon en is simpelweg het lichaam waar iemand zich in bevindt op het moment dat hun verstoorde relatie met eten, sporten en zichzelf wordt geheeld.
Dát is het lichaam waar je naar dient te streven. Het lichaam dat lekker in zijn/haar vel zit en geen verstoorde relatie heeft met eten, sporten en zichzelf. Het lichaam dat goed voor zichzelf wil zorgen; fysiek én mentaal.
Dus streef naar die versie van jezelf!