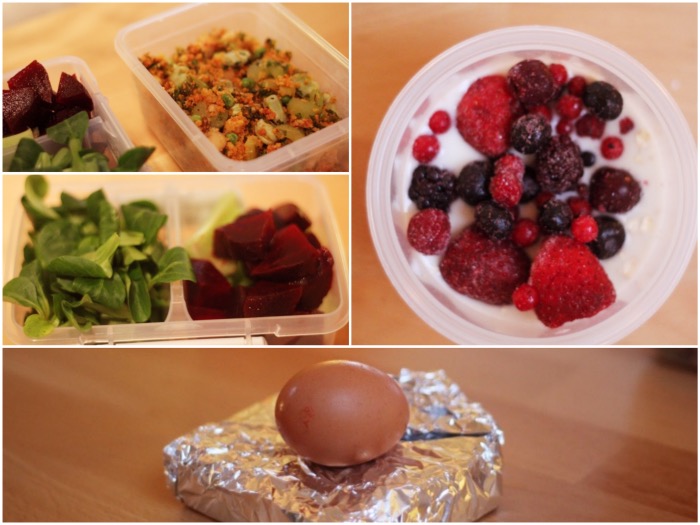 Ik denk dat deze lunchbox posts kostbaar gaan zijn de komende maanden. Ik heb er al over nagedacht en zal binnenkort met een artikel komen waarin ik het één en ander ga uitleggen over de veranderingen de komende maanden, maar voel jij wat ik voel? Moet ik het nog uitspreken? …
Wanneer ik over ga als fulltime blogger, ga ik natuurlijk niet meer naar kantoor in Amsterdam, en heb ik dus ook geen reden om mijn lunch mee te nemen. *Barst in huilen uit* .. Oke, dat is overdreven, maar ergens voelt het toch wel gek. Wie weet kunnen jullie met me meedenken zodat we samen naar een mooie "tussenoplossing" kunnen zoeken. Voor nu, een braaf lunchbox artikel! 🙂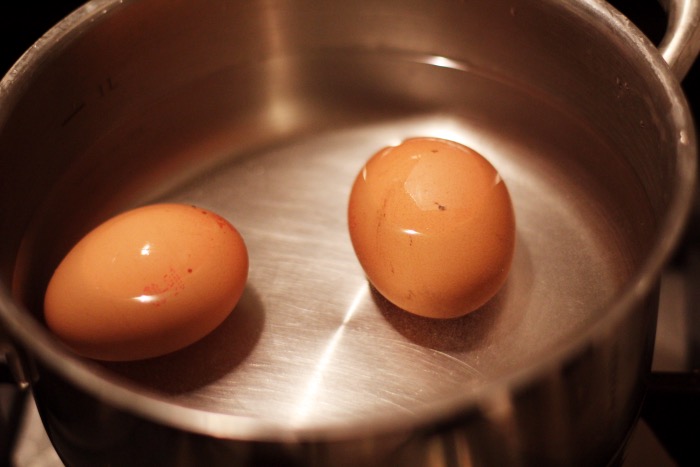 Altijd handig, gekookte eitjes mee.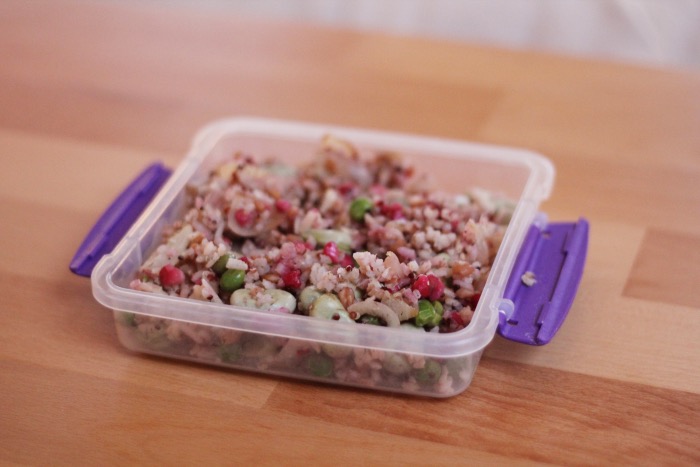 De restjes van mijn "Tuinbonen met granaatappelpitjes recept" gaat ook mee als lunch.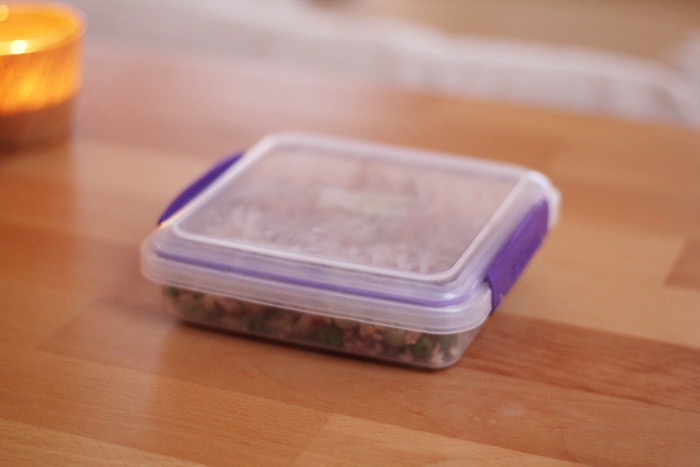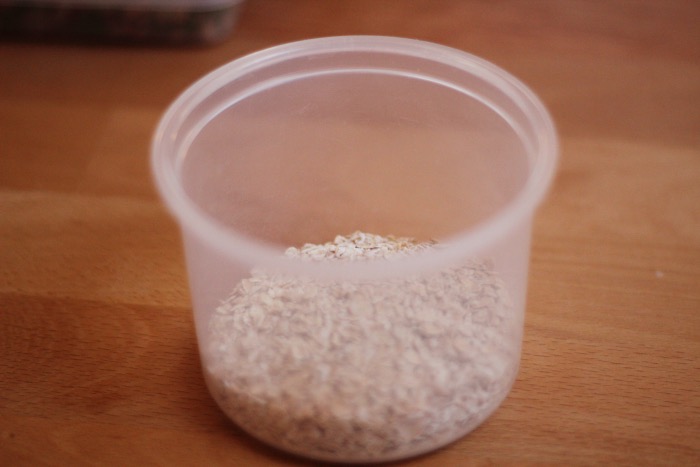 Havermout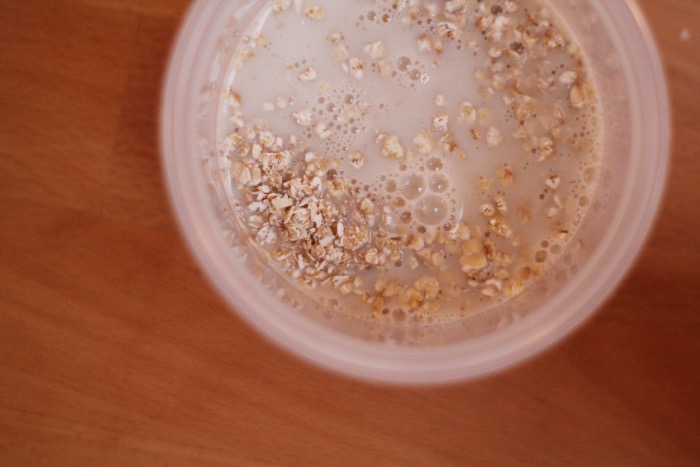 + amandelmelk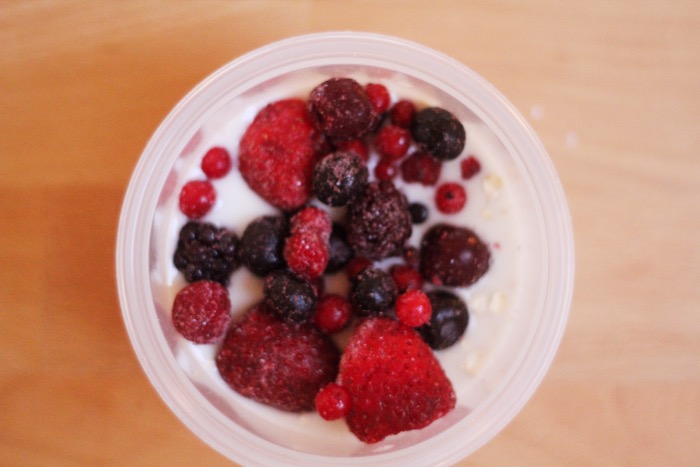 + diepvries fruit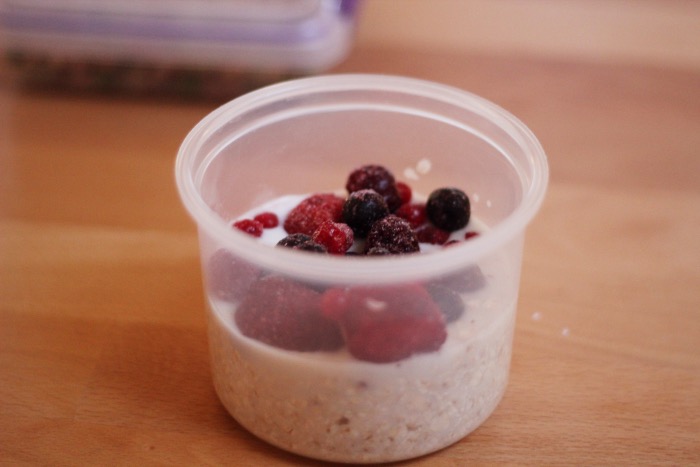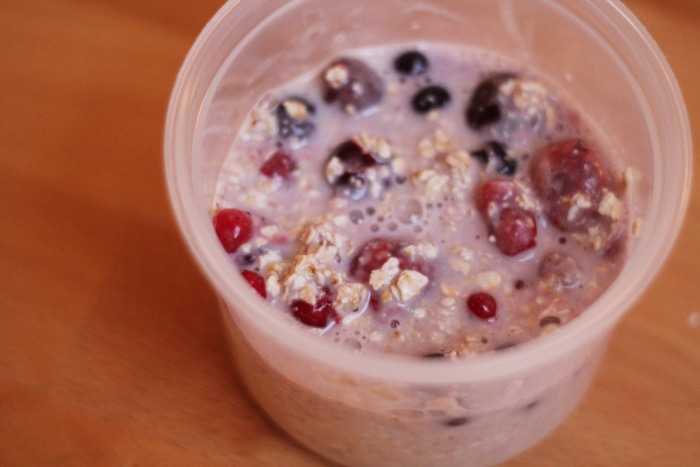 Door elkaar roeren, nachtje in de koelkast en de volgende dag op kantoor even een paar minuten in de magnetron doen. Hmmmmmm..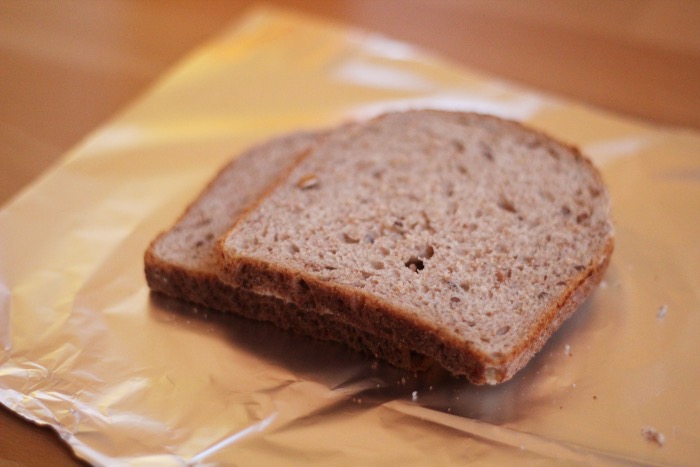 Twee speltbroodjes mee, hier kan dan een gekookt eitje op.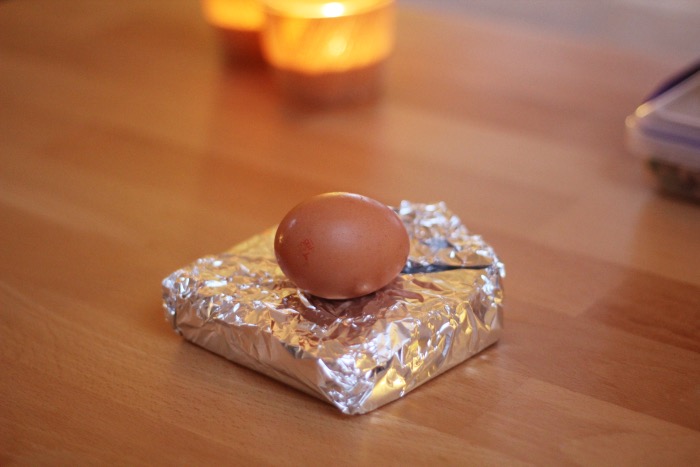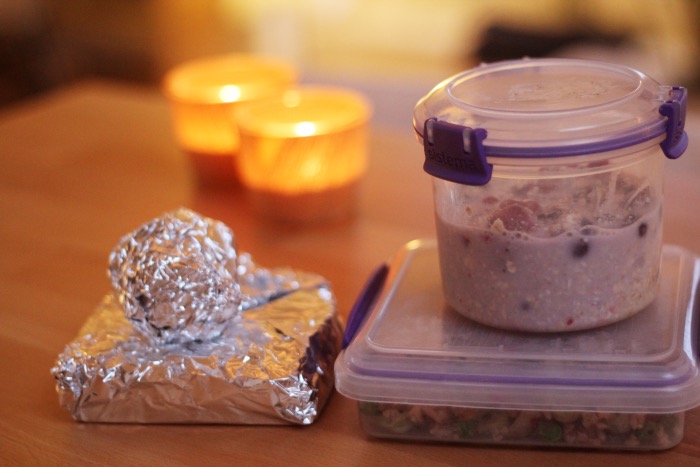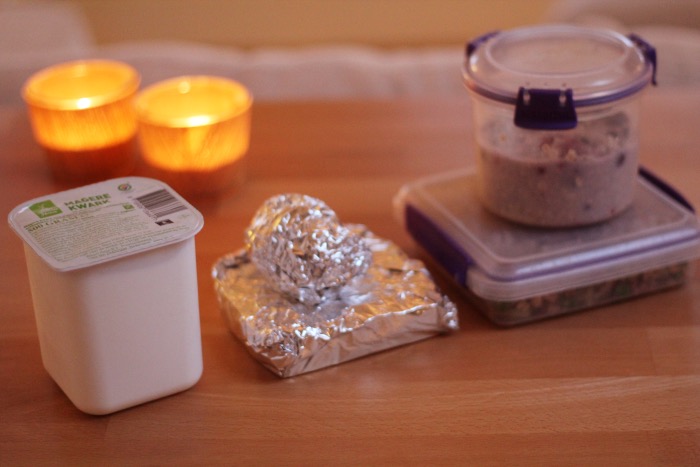 Bakje magere kwark erbij en klaar!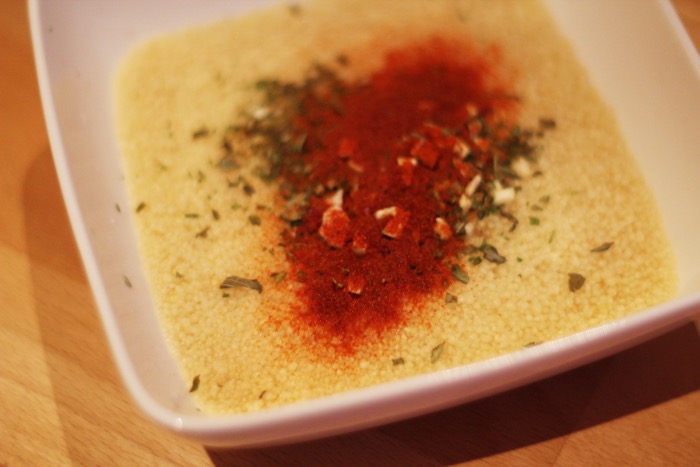 Couscous + heet water + kruiden en dan door elkaar roeren met een vork en 10 minuten laten staan.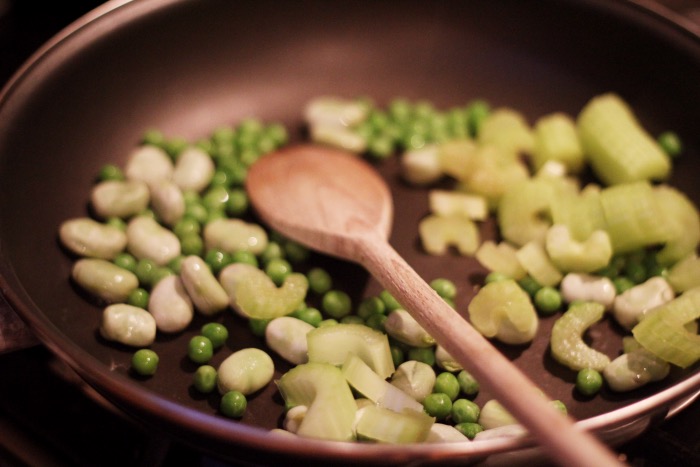 Ondertussen doperwten, tuinbonen en selderij bij elkaar in een pan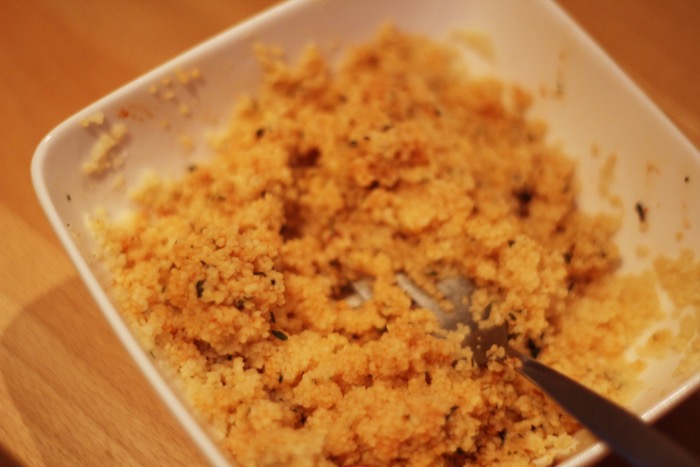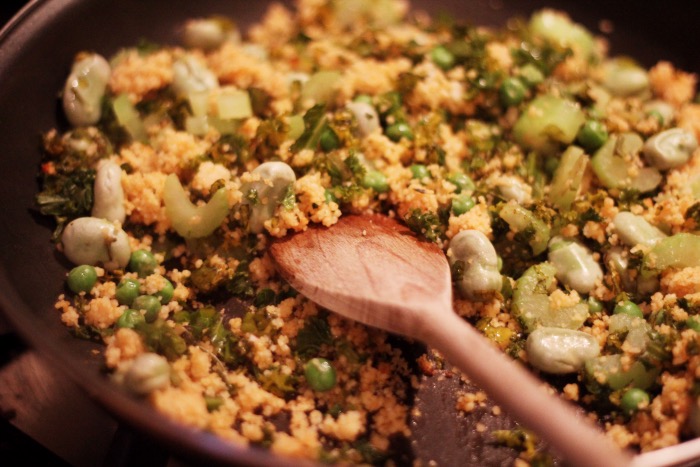 couscous erbij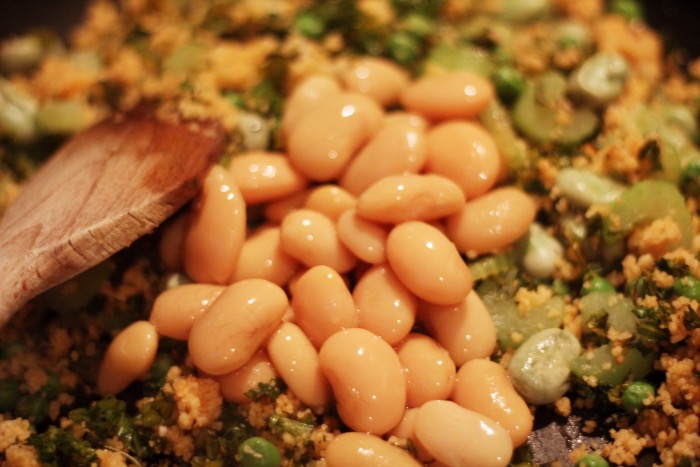 bonen erbij
Overige selderij in een bakje, dit wordt snacken.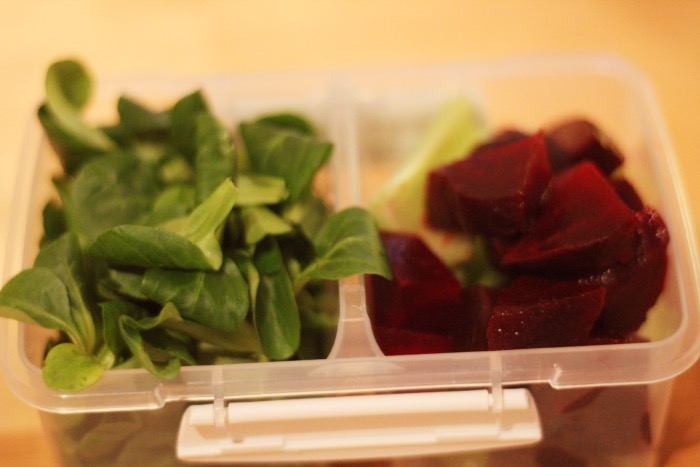 Met wat veldsla en rode bietjes. Ik kan dit altijd nog bij elkaar gooien in een kom op kantoor. Zo wordt het niet een grote natte boel als ik het van te voren al bij elkaar gooi.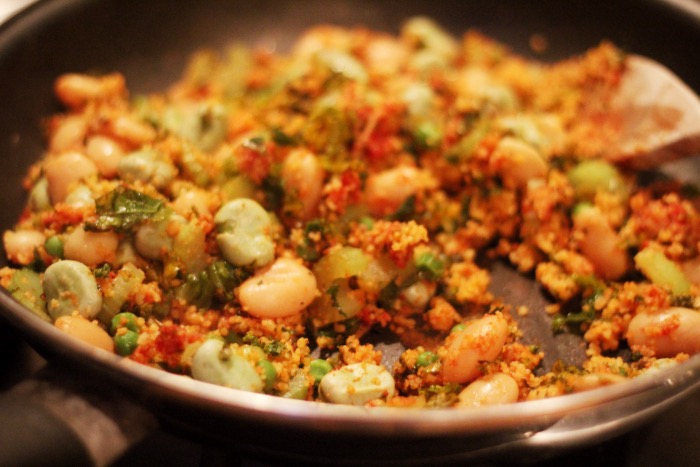 Klein beetje tomatenpuree erbij gedaan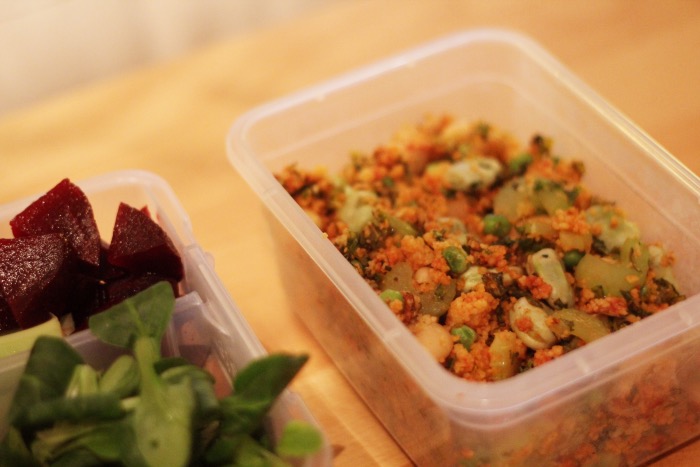 En klaar is mijn lunch!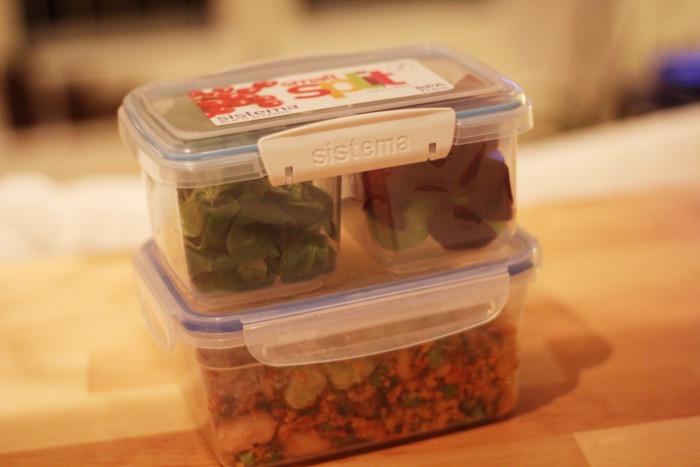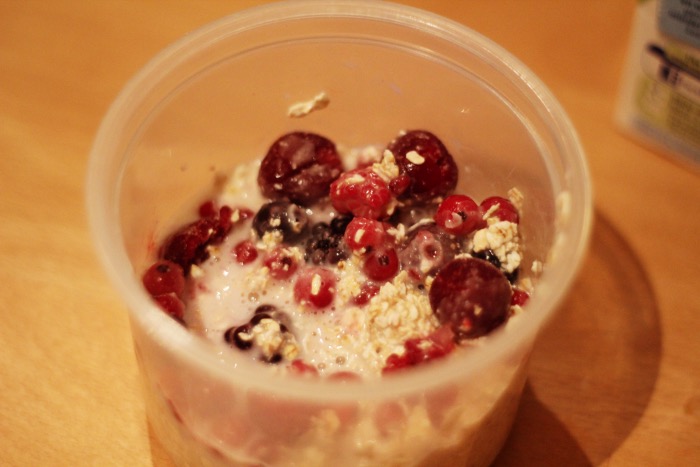 Ik ben echt fan van die overnight oats met diepvries fruit, zo ontzettend lekker na een nachtje in de koelkast!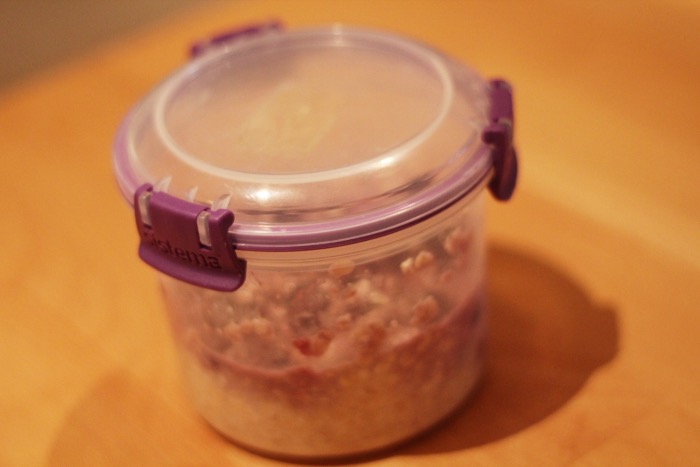 Hopelijk heb je weer wat ideetjes op gedaan! Mocht je tips of ideeën hebben voor toekomstige lunchbox-posts; let me know let me know! 🙂
Bewaar, Like, Tweet of Pin!