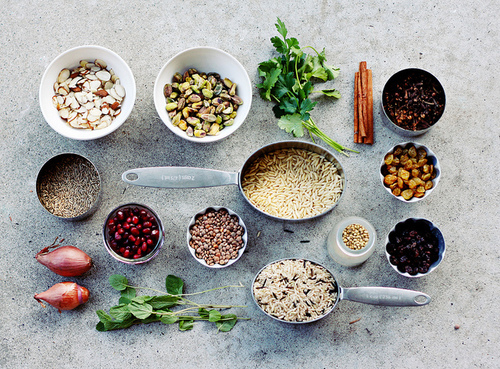 Nu tel ik zelf geen calorieën die ik door de dag heen eet. Ik weet ongeveer de hoeveelheden die ik moet/kan eten om nog te blijven afvallen en me goed te voelen. Hier zijn vele "trial and error" pogingen voor geweest. Ik deel graag wat tips over hoe je écht effectief calorieën kunt besparen! 
Kauw je eten
Uit een onderzoek  [1] is gebleken dat wanneer de mensen 40 keer op hun eten kauwden in tegenstelling tot het normale 15 keer kauwen ervoor zorgde dat ze 12% minder calorieën aten. Over een jaar verspreid is dat al gauw 12 kilo! Niet alleen voor de calorieën, maar je voedsel vaker kauwen helpt natuurlijk ook bij het genieten van het eten en rustiger eten waardoor je je lichaam voldoende tijd geeft om de signalen van een verzadigd gevoel af te geven.
Eet niet uit de zak
Als je direct uit een zak eet, of het nou chips is of walnoten zijn. We zijn vaak geneigd om te eten tot iets op is, of het nou een schaaltje is, een bakje, een bord of een zak. Wil je een avondje genieten van wat chips? Doe dit in een schaaltje, als het schaaltje leeg is, is het dus op. Weg. Het helpt je om niet helemaal "overboard" te gaan.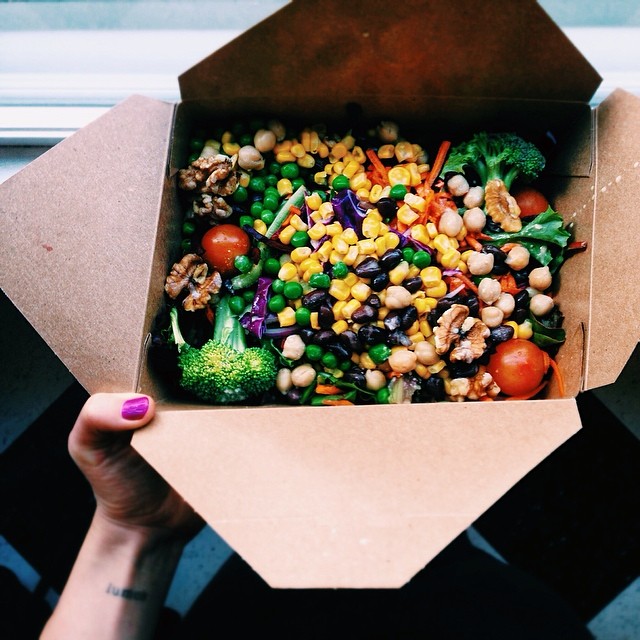 Gebruik kruiden in plaats van sausjes
Eten moet wel smaak hebben natuurlijk. Maar laat de sausjes alsjeblieft staan, niet alleen bevatten ze heel veel suiker en andere troep, ze kunnen je gezonde groente maaltijd direct een stuk ongezonder maken mét een hoop extra calorieën. Gebruik lekker veel kruiden zoals paprika poeder, knoflookpoeder, chili vlokken, gember, koriander, tijm, dille, komijn en kerrie (en nog veel meer natuurlijk!) over je eten. Hartstikke goed voor je stofwisseling, vooral de pittige kruiden!
Eet vaker thuis
Je maakt het jezelf heel lastig als je wilt afvallen en 4 van de 7 dagen uit eten gaat of eten bestelt. Af en toe uit eten gaan is heerlijk en ook geen probleem, maar je zult merken dat als je thuis je maaltijden gezond klaar maakt dit toch een hoop kan schelen in calorieën in vergelijking tot gezonde gerechten in restaurants. Je weet ook precies wat je thuis in je eten doet en de hoeveelheid ervan; belangrijk!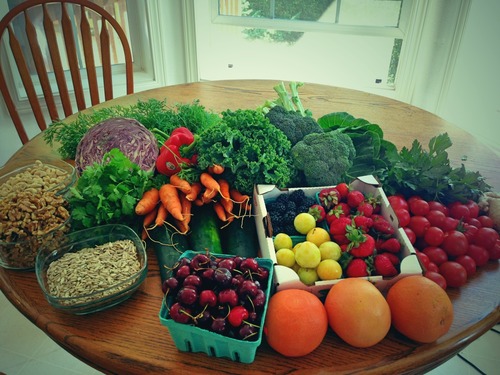 Eet meer vezels
Vezels zorgen voor meer "volume" in je eten. En vooral in je buik. Ze verwijden in je buik waardoor je een vol en verzadigd gevoel hebt en er minder ruimte is voor nog meer eten. Wanneer de wanden van je buik "geraakt" of "lichtelijk uitgerekt" worden door voedsel, krijgen je hersenen direct een seintje dat je vol zit. Perfect dus om een teveel aan calorieën te besparen.
Vezels zorgen er ook voor dat je voedsel langzamer verteerd wordt, waardoor glucose/suikers langzamer je bloedbaan in komen en er dus niet héél veel insuline tegelijk aangemaakt hoeft te worden. Woohoo!