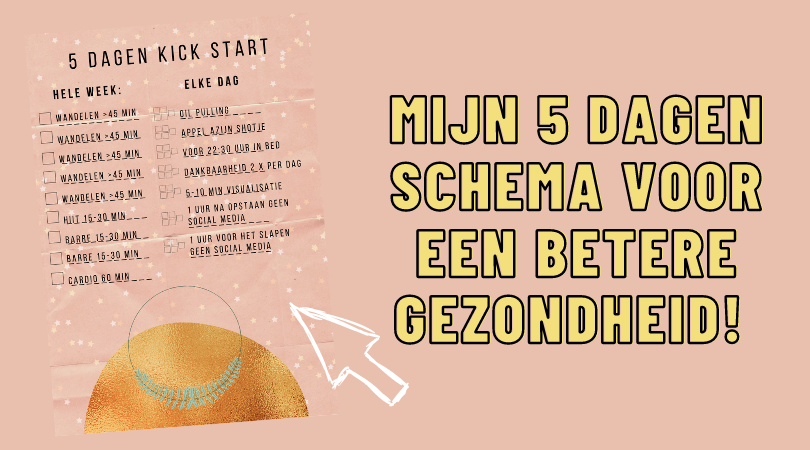 De afgelopen week heb ik een bloedonderzoek laten doen bij de huisarts tezamen met wat andere testjes (vertel ik op een later moment meer over) om eens goed te kijken hoe het ervoor staat met mijn gezondheid, op die specifieke vlakken.
De ups en downs van het afgelopen jaar zijn merkbaar in wat vervelende symptomen en het is tijd om de controle over mijn gezondheid terug te pakken. Zonder teveel in detail te gaan vertellen wat er is (ook al zullen velen van jullie nieuwsgierig zijn) wil ik vandaag een mini schema laten zien van hoe ik een 'kick start' heb uitgeschreven voor de komende 5 dagen.
Dit geeft me altijd enorm veel motivatie, zin en plezier
Zoals jullie misschien al weten ben ik geen perfectionist. Ik zet altijd hoog in en kom ergens vlak daaronder vaak terecht met de gedachte "zo, dat is lekker!" in plaats van "shit ik heb gefaald want ik ben niet zo hoog gekomen".
Lange tijd heb ik geworsteld met dat gevoel omdat ik dacht dat ik daardoor niet al mijn potentie gebruikte. Tot ik realiseerde dat mensen die perfectionistisch zijn vaak juist niet eens beginnen of bijna altijd teleurgesteld zijn met hun resultaat als ze niet dat gene hebben behaald dat ze van te voren hadden vastgesteld.
Ik ben mijn manier enorm gaan omarmen omdat het mij stimuleert om verder te komen dan wanneer ik de lat lager leg en misschien kan het anderen inspireren om ook zo ernaar te kijken.
Dus kalm aan, als je denkt dat dit schema 'niet realistisch' of teveel is voor je. Het gaat niet om perfectie, het gaat om streven naar verbetering en elk stapje vieren. En trouwens, dit is mijn schema dus voel je vooral niet gedwongen ook zoiets aan te houden!
Hopelijk kun je er wat elementen uit halen die boeiend of inspirerend zijn voor je!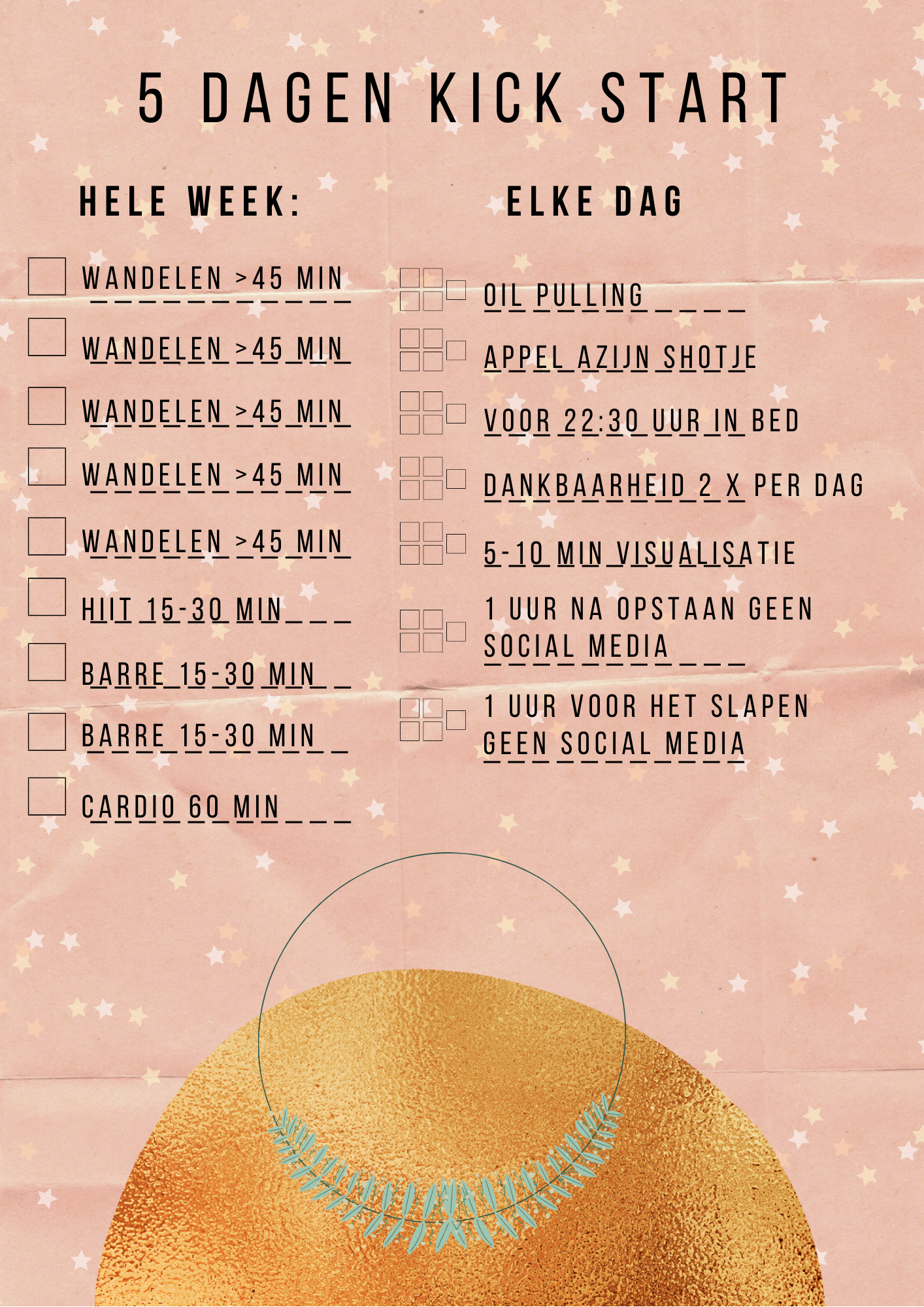 Happy new week allemaal! Maak er wat moois van <3