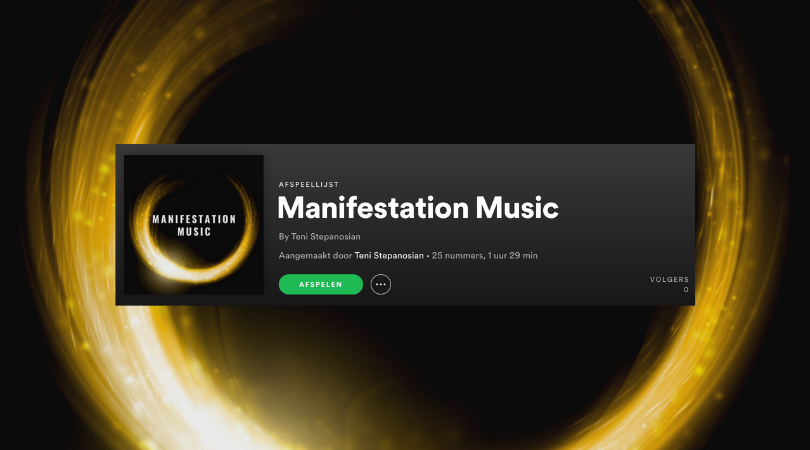 Ik geloof in de wet van aantrekkingskracht. The law of attraction. Manifesteren. Visualiseren & alles wat daarbij gepaard gaat.
Geloof jij hier ook in? Dan is dit artikel een extraatje om je in de juiste mindset te krijgen middels muziek. Geloof je hier niet in? Klik dan heel gauw op het kruisje en ik zie je misschien morgen voor een nieuw artikel!
Op naar de afspeellijst!
Bij manifesteren zijn een paar dingen belangrijk:
Weten wat je wilt, tot in detail met het gevoel erbij.
Je op een hogere frequentie bevinden: je gevoel zegt alles over waar je je bevindt. Hoe beter je je voelt, hoe beter het zal lukken.
Een goed gevoel kun je het snelst en makkelijkst creëeren door te zoeken naar waar je nu dankbaar voor kunt zijn.
Vervelende dingen kunnen gaande zijn in je leven, dit wil niet zeggen dat je 'fake gelukkig' moet zijn. Acceptatie van je gevoelens zorgt juist dat het kan stromen en er ruimte is voor dankbaarheid, ongeacht de situatie.
Er zijn talloze manieren om je goed te voelen, ook al is het maar eventjes. Soms kun je daar wat hulp bij gebruiken middels muziek en dat is precies waar deze afspeellijst voor is! Waar je je aan blootstelt, dringt dieper tot je door dan je misschien denkt. Teksten, frequenties van muziek, beelden etc.
(dit is het boek "The Power" van The Secret reeks):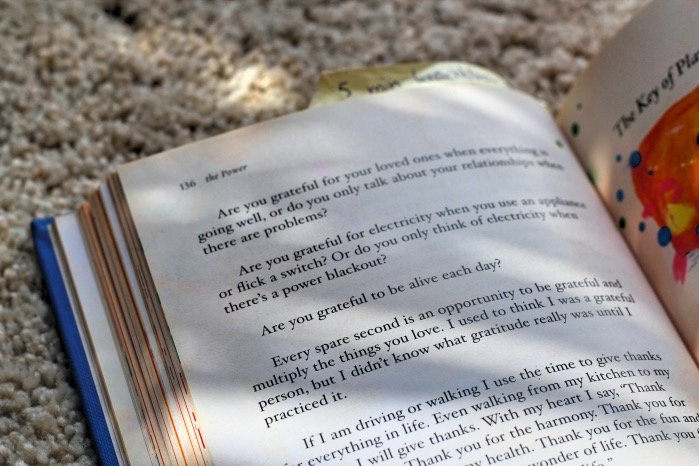 Dus als je bepaalde dingen wilt in je leven, maar alles waar je aan wordt blootgesteld juist het tegenovergestelde bevestigt, zul je in je onderbewustzijn de overtuiging hebben dat het niet gaat werken of lukken.
Als je bijvoorbeeld heel graag een relatie wilt hebben en je luistert alleen maar naar liedjes die gaan over gebroken harten, vreemdgaan, leven zonder partner etc. dan ben je tegenstrijdig bezig.
Ik heb een afspeellijst samengesteld met liedjes met teksten die juist het positieve stimuleren. Zet dit op als je aan het schoonmaken bent of in de auto zit bijvoorbeeld. Juist op dat soort momenten kan achtergrondmuziek doordringen tot je onderbewustzijn omdat je aan het oppervlak met iets anders bezig bent. Vlak voor je gaat slapen of nadat je wakker bent geworden zijn ook uitstekende momenten!
Ik zou zeggen: oortjes in en lekker viben! Of het nu tijdens het wandelen, schoonmaken, sporten of relaxen is!
Keep the vibes high 😉