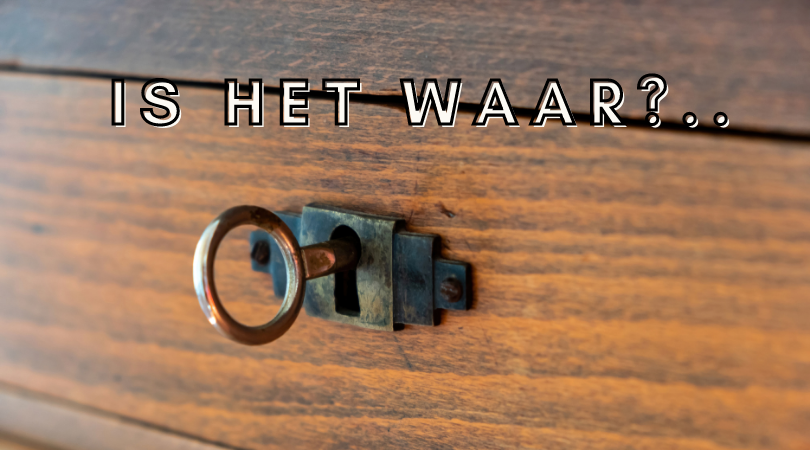 Be careful what you wish for, you just might get it.
Deze uitspraak ken je vast wel. Maar in hoeverre is dit uit een sprookje en hoeveel ervan is waar?
Leuk en aardig dat de film The Secret (en het boek) zo'n succes is geworden. Dat zoveel topatleten, topartiesten en mensen die hun droomleven leiden deze uitspraak doen (van Jim Carey tot Oprah Winfrey tot Jennifer Lopez tot Michael Jordan tot Gandhi etc!) maar.. kan dit bewezen worden? Is het waar? Komen de dingen die je uitspreekt uit?
Vandaag deel ik graag een experiment van Derren Brown – de man die alle mediums ontmaskert en hun technieken aan de 'gewone burger' leert. De man die illusionist is en ook laat weten dat hij met ons brein speelt.
Geen magie, maar slim spel. Nu heeft precies hij een experiment waar hij zelf ook verbaasd over was: het experiment met de vraag:
In hoeverre speelt geluk een rol in je leven?
Het experiment laat zien dat hoe je het leven benadert, hoe je het ziet, waar je je op focust – allemaal invloed heeft op hoe het leven zich ook tentoonstelt aan je. Maar dan, op een bijzondere manier. Ook laat het zien wat bijgeloof doet met een mens.
Mocht je benieuwd zijn naar de trailer voor je er 45 minuten voor opzij zet, bij dezen:
[embedyt]https://youtu.be/wBuZl16bMJo[/embedyt]
En hier het hele filmpje:
[embedyt]https://youtu.be/RuRGzZAk7S4[/embedyt]
Ik ben benieuwd wat jullie ervan vinden. Heeft dit je perspectief veranderd? Kijk je anders naar het leven en hoe je het benadert? Of voel je er niet zoveel voor?
Ik zou in ieder geval zeggen:
Wees dus voorzichtig met wat je uitspreekt – het zou zomaar uit kunnen komen 😉