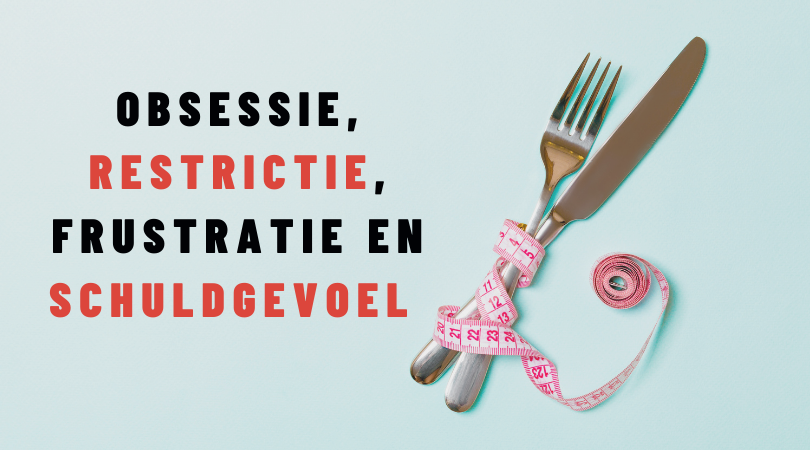 Weet je waarom dat hele gebeure rondom gezond eten, sporten en fit willen worden (eventueel ook afvallen) zo complex en negatief wordt? Omdat het niet altijd gepaard gaat met een goed gevoel. Dat is het enige en het belangrijkste verschil.
Ik zal even de volgende statement in grote letters plaatsen:
Gezond eten en sporten zouden je een goed gevoel over jezelf moeten geven.
Ja, dat klinkt vrij logisch, maar toch gaat het voor veel mensen gepaard met:
Obsessie, restrictie, frustratie en schuldgevoel.
Dit zijn geen woorden die je een goed gevoel geven over jezelf en ik neem aan dat je deze gevoelens liever niet wenst voor jezelf. Echter, zijn dit wel de woorden die veel mensen in de fitness industrie helaas beschrijven.
Behoor jij daar ook toe?
Als dat zo is, dan ben je niet de enige. Ik ken dit spel heel goed, ik heb dit spel ook over een periode van tijd gespeeld tot ik erachter kwam dat mijn hele leven beheerst werd hierdoor.
Ik weet ook precies het moment dat ik hiermee stopte. Het was zomer 2014 en ik was met mijn familie bij Meneer Smakers in Utrecht, één van mijn favoriete burger tenten toentertijd. Mijn hoofd ontplofte met alle keuzes die ik kon maken. Ging ik voor mager? Maar welke variant zou dat dan zijn? En wat nou als ik de rest van de dag niks meer zou eten? Dan kon ik wel voor de 'volste' en 'lekkerste' variant gaan. Of wat als ik van vandaag nou een 'cheat day' maakte? Dan maakte het niet uit (as if!!).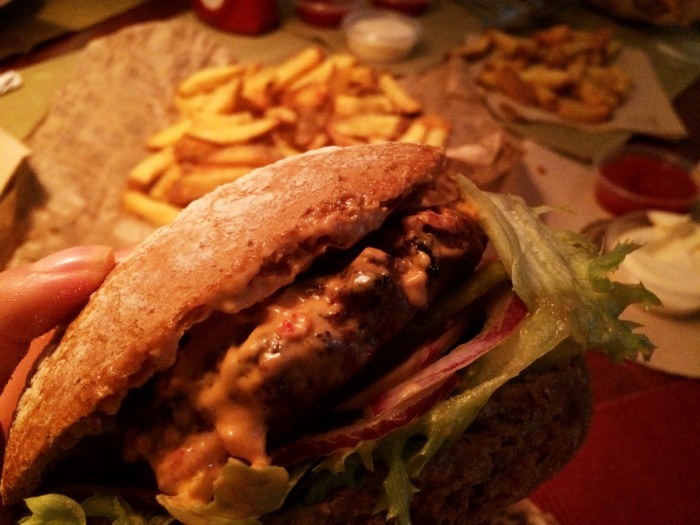 Ik was zó bang
Ik realiseerde me dat de hele ervaring van daar zijn met mijn familie naar de achtergrond ging. Ik genoot helemaal niet van deze liefste mensen op aarde! Ik zat alleen maar in mijn hoofd! Waar draaide het nou om in het leven?
Ik besloot vanaf dat moment het los te laten en te eten wat ik wilde – maar ik was wel bang en ik vond het spannend (dit zeg ik heel luchtig, maar ik was héél bang). Want ik wist niet wat dit pad me zou brengen. Meer kilo's aankomen? Dat is het laatste wat ik wilde, maar echt het allerlaatste. Maar als ik eerlijk was naar mijzelf ging dat afvalproces niet echt van een leien dakje.
En daarnaast, als ik mezelf afvroeg of aankomen echt het laatste was wat ik wilde, kwam ik tot de conclusie dat wanneer ik uitzoomde en mijn leven van bovenaf bekeek, er iets heel anders het laatste was wat ik wilde. 
Aankomen was NIET het laatste wat ik wilde, spijt om niet te hebben genoten met de mensen waar ik van hou is het laatste wat ik wilde (en wil).
En dat was precies wat er wél gebeurde. Maar omdat de liefde en de gezelschap zo vanzelfsprekend waren, bleef ik focussen op hetgeen dat niet vanzelfsprekend was: mijn gewicht en de kilo's eraf krijgen. Hierdoor verloor ik zicht op de belangrijke dingen in het leven – want die waren er al.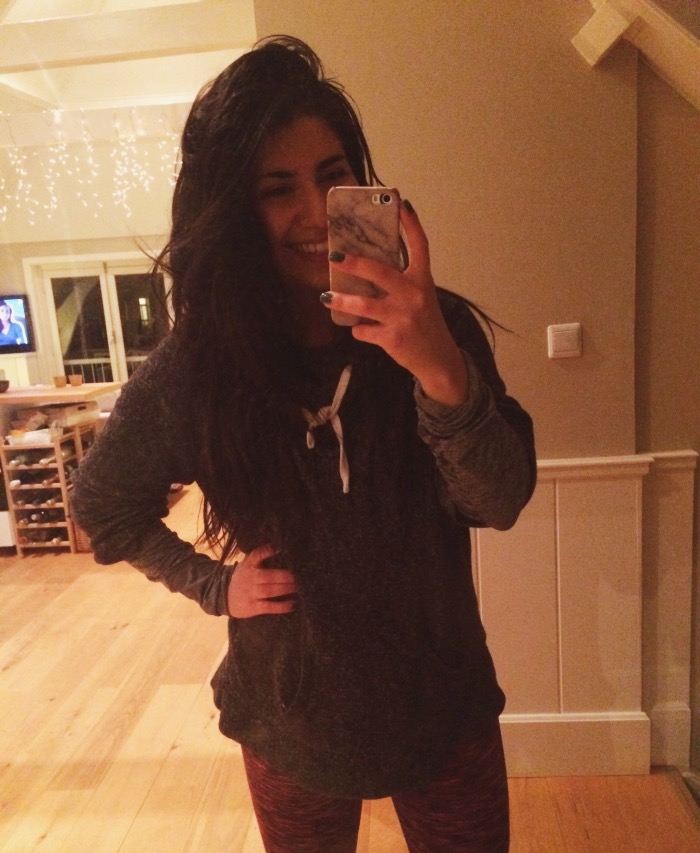 Misschien herken je dit gevoel wel met het afgelopen jaar – veel dingen namen we allemaal voor lief en zagen we als vanzelfsprekend totdat ze van ons afgenomen werden en we realiseerden dat we ons toentertijd druk maakten om minder belangrijke zaken.
Waar ik naartoe wil met dit artikel is naar een nieuwe laag van bewustzijn; naar de vraag wat het zin is van het leven en jouw leven. Is dat om je elke dag van het jaar druk te maken om wat je wel of niet eet en welke invloed dit heeft op je omvang? Of is dat om het leven te leven, te vieren, te omarmen?! Ik hoop toch echt het laatste.
Je verdient het om je goed te voelen over jezelf.
Je verdient het beste van je eigen gezondheid en fitness.
Dus besluit vandaag. Nee, eis, vandaag om meer. Meer voor jezelf. Want jij verdient meer, veel meer.
Neem de eerste stap die nodig is om richting die nieuwe laag te gaan: de laag waarbij je besluit te genieten van wat er echt toe doet en gaat uitzoeken hoe gezondheid en fitness een positieve rol kunnen spelen in je leven, in plaats van een negatieve.
Jij verdient dat!