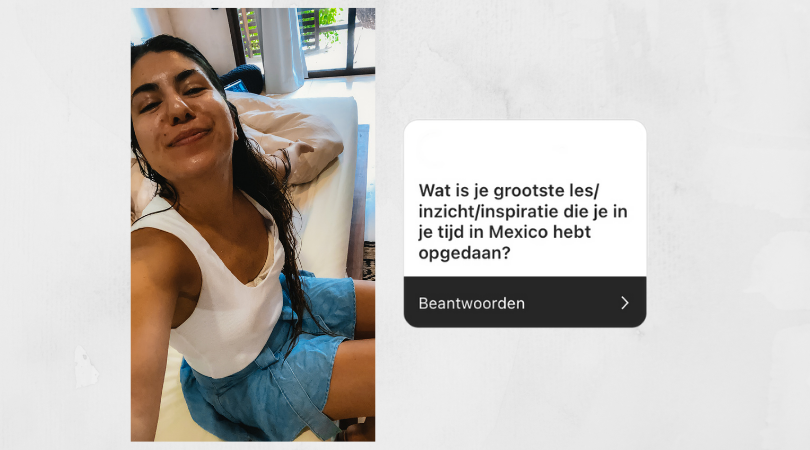 De quote waar ik deze week mee wil afsluiten is er één uit Grey's Anatomy. Het is zo'n mooi stukje waarin Callie even duidelijk maakt aan April hoe ze het leven bekijkt met alle shit die ze heeft meegemaakt.
Je hoeft de personages en de serie niet te kennen om waarde uit het stukje te halen. Dit is het stukje:
Callie: I got fired as chief resident, then I got fired from THIS hospital, oh, my husband cheated on me…
April: You were married?! To a MAN?!
Alex: *nods* yes..
Callie: And then he died….
Callie: I didn't think I was ever going to be happy, but now…. My life is pretty Damn Great! So, you're having a rough time. It's, nothing! It's a blip! And in the meantime, you're missing your moment! You survived residency! Stop, and celebrate that. Cause life? Changes in an instant. Turns on a dime. One minute you're miserable, and then the next, you've met the most amazing woman in the world, and are in love. This moment, your moment, it only happens once.
*turns to walk away*
Ik vond dit zo'n goed stuk dat ik er een losse post van heb gemaakt op Instagram.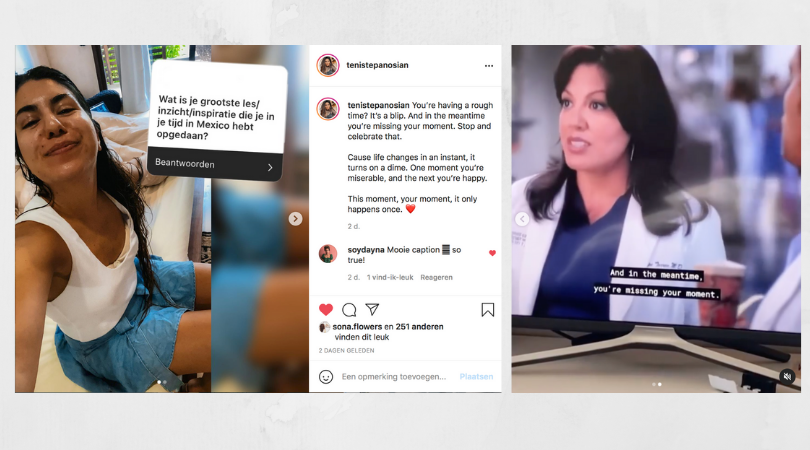 Ik vind trouwens niet dat je zomaar alles moet wegwuiven als 'blip' – want emoties mogen er zijn voor kleine en grote dingen in het leven. Maar erin blijven hangen en daardoor de andere dingen in het leven missen, is waar het zonde wordt. Ik geloof namelijk dat we allemaal moeilijke tijden meemaken en zware emoties met ons mee zullen dragen, maar als deze na enige tijd nog steeds de overhand nemen – is het misschien tijd voor therapie (dat adviseer ik iedereen).
Het zou zonde zijn om de rest van je leven door te moeten met zoveel pijn en verdriet dat je niet meer de mooie dingen ziet die er óók zijn – daar is deze quote goed voor als je het mij vraagt <3