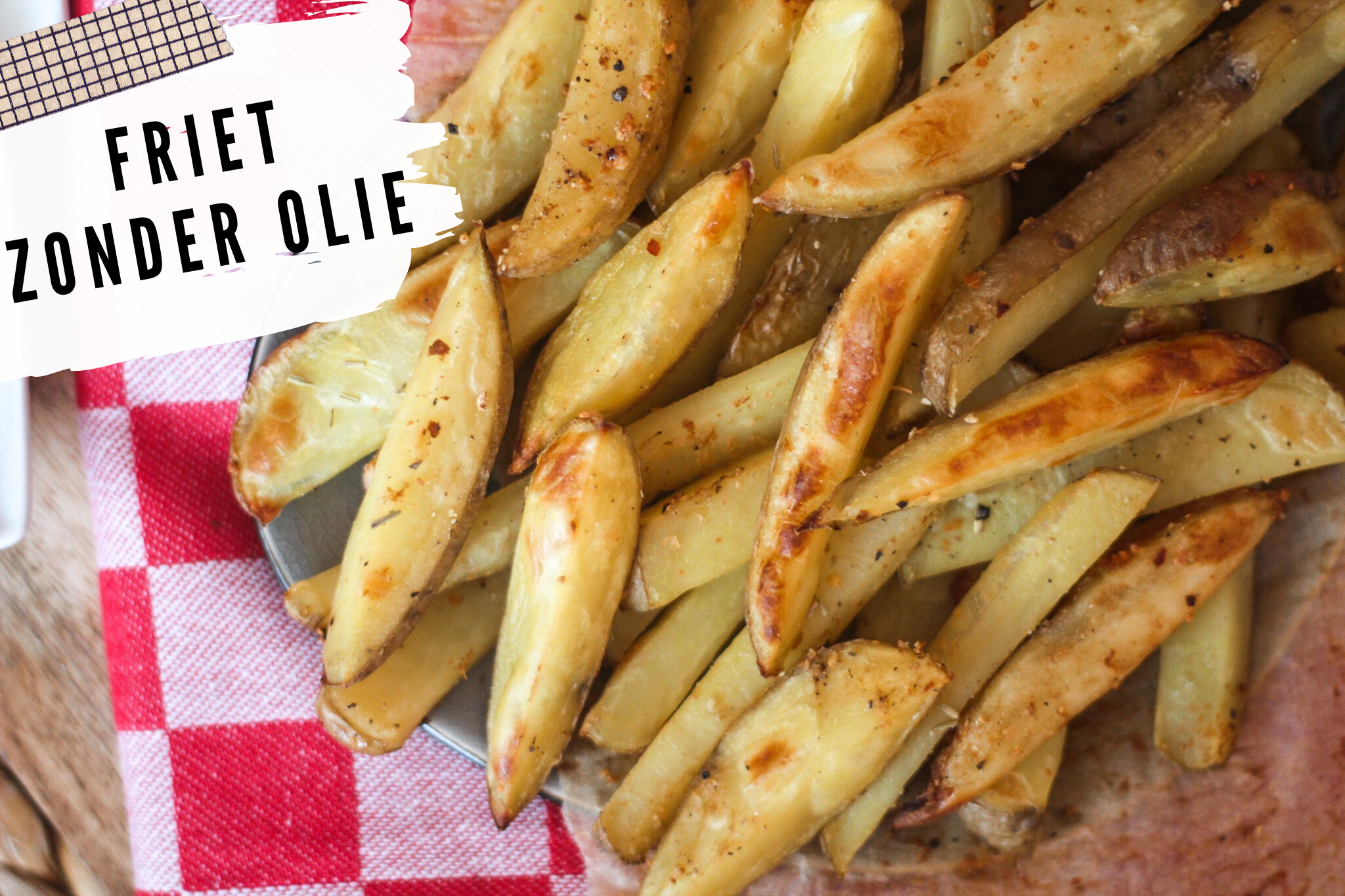 Wat nou als je aardappelen net zo lekker kon maken maar dan zonder olie? Zou je het dan proberen?
Ik ging de uitdaging aan en het is niet voor niets dat je nu een recept artikel ziet, want het is het zeker waard om te delen! Op het moment dat ik dit typ hoor ik Boy (mijn vriend) uit de keuken "zo, lekker!" roepen. Oftewel; laten we gauw naar het recept!
Disclaimers:
Je hoeft natuurlijk geen aardappelen zonder olie te maken als je dat niet wilt. Ik heb niets tegen olie. Ik eet vaak zat groente en aardappelen uit de oven mét olie en ook een frietje buiten de deur: gefrituurd in olie. Er zijn tegenwoordig trouwens mensen die 'olievrij' leven en daar veel positiefs uit ervaren. Dus houd rekening mee dat niets moet, alles mag en dit recept het delen waard is!
Wat heb je nodig voor 2 personen?
600 gram aardappelen, in 'friet' vormen gesneden (gewassen, met schil)
1-2 eetlepel(s) edelgistvlokken (nutritional yeast)
1 theelepel knoflookpoeder
1/4 theelepel chili vlokken
zout & peper naar smaak
Eventueel andere kruiden naar eigen smaak toevoegen*
Verwarm de oven voor op 220 graden Celsius.
Snijd de aardappelen in 'friet vorm' of zoals jij wilt. Hoe dunner ze zijn, hoe knapperiger ze worden. Let wel; hoe dunner ze zijn, hoe meer ruimte je nodig hebt en je ze misschien wel in twee batches dient af te bakken.
Stoom de aardappelen eerst op een pannetje met water boven het vuur (of een andere stoom manier die je graag hanteert). Als de aardappelen iets zachter zijn geworden kunnen ze verspreid worden over de ovenplaat die bedekt is met een velletje bakpapier. De aardappelen hoeven dus niet 'doorkauwbaar' te zijn, alleen een klein beetje zachter. Dit krijg je na ongeveer 10 minuten stomen.
Doe alle kruiden erbij, hussel het voorzichtig door elkaar en leg alle frietjes naast elkaar zodat ze elkaar niet raken. Zo hebben ze beter de ruimte om knapperig te worden (ligt aan hun dikte). Plaats dit in de voorverwarmde oven voor 15 minuten.
Haal de ovenplaat na 15 minuten uit de oven en draai alle frietjes om, zet het vervolgens weer terug in de oven voor 15 minuten waarvan de laatste 5 minuten op de gril stand.
Haal ze uit de oven en geniet van je heerlijke frietjes! Ik ga er weer een paar pakken..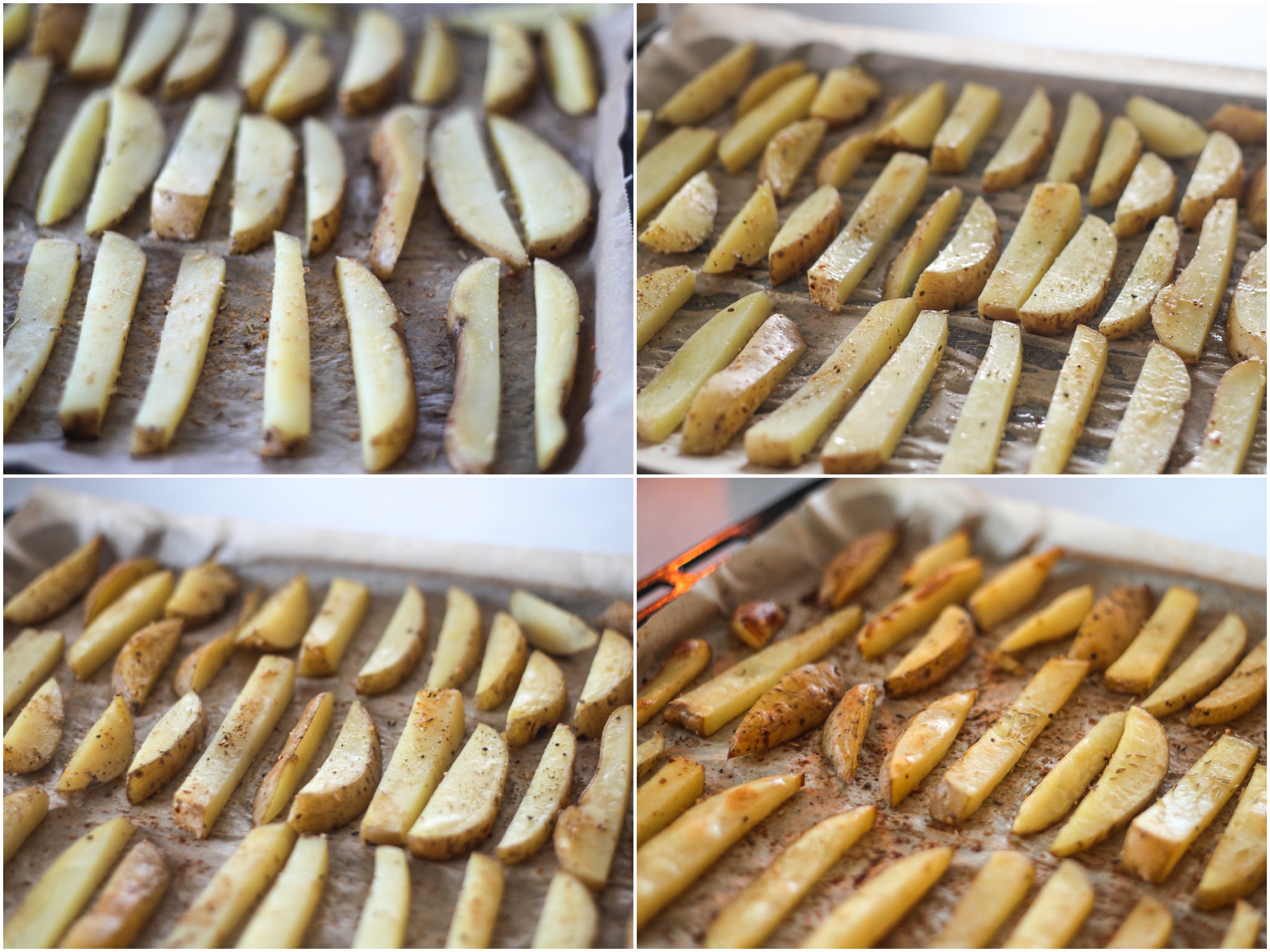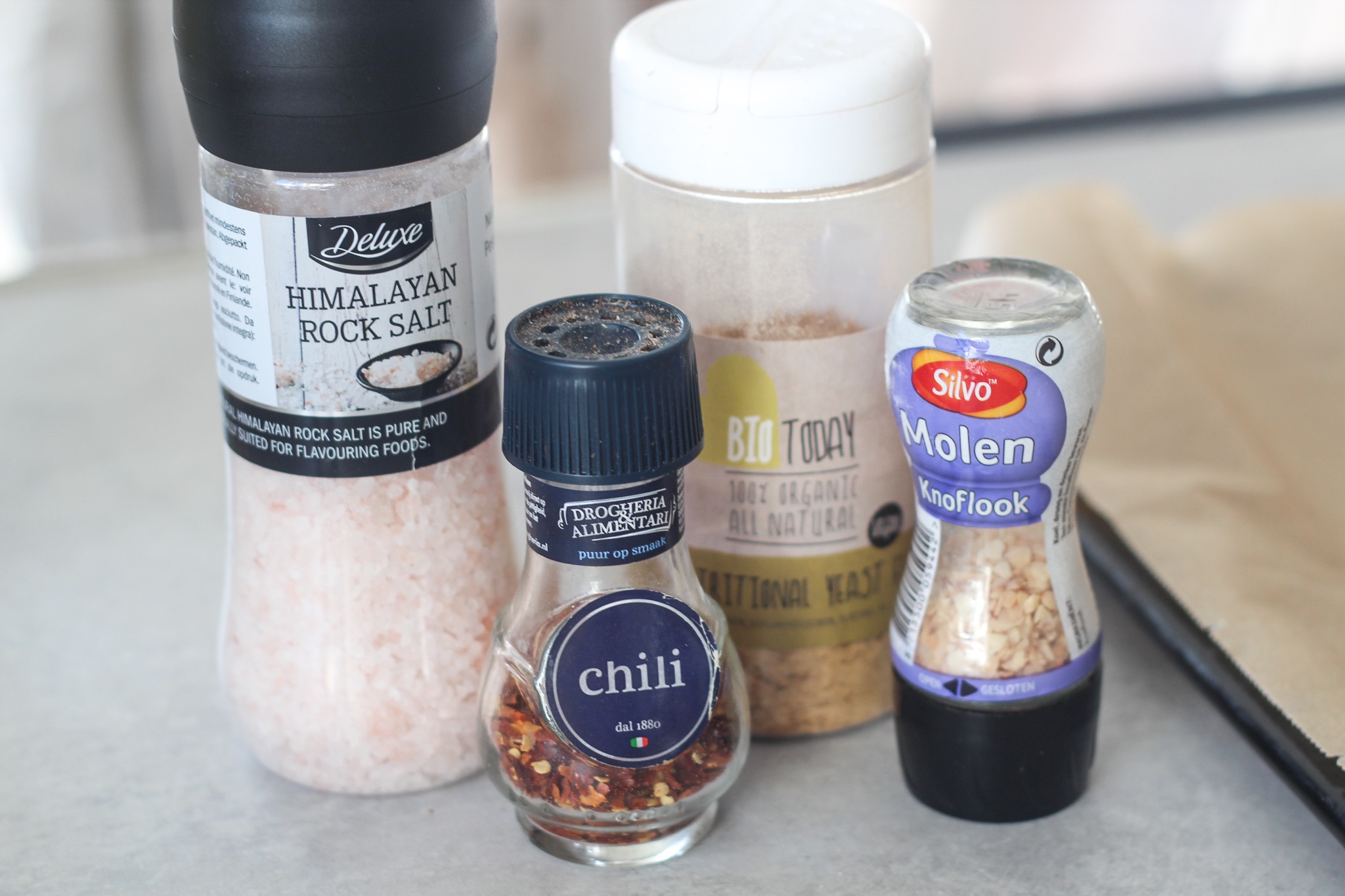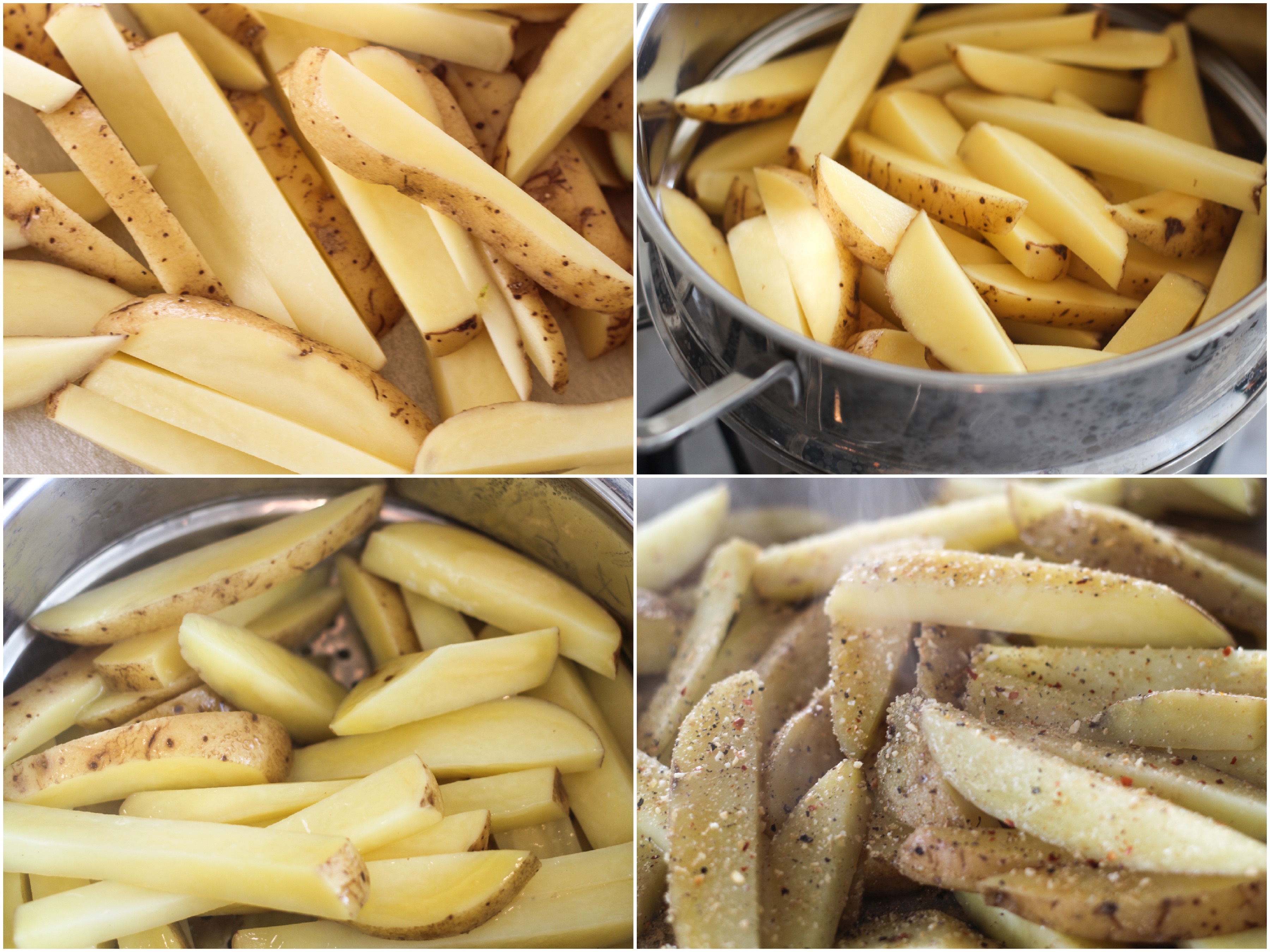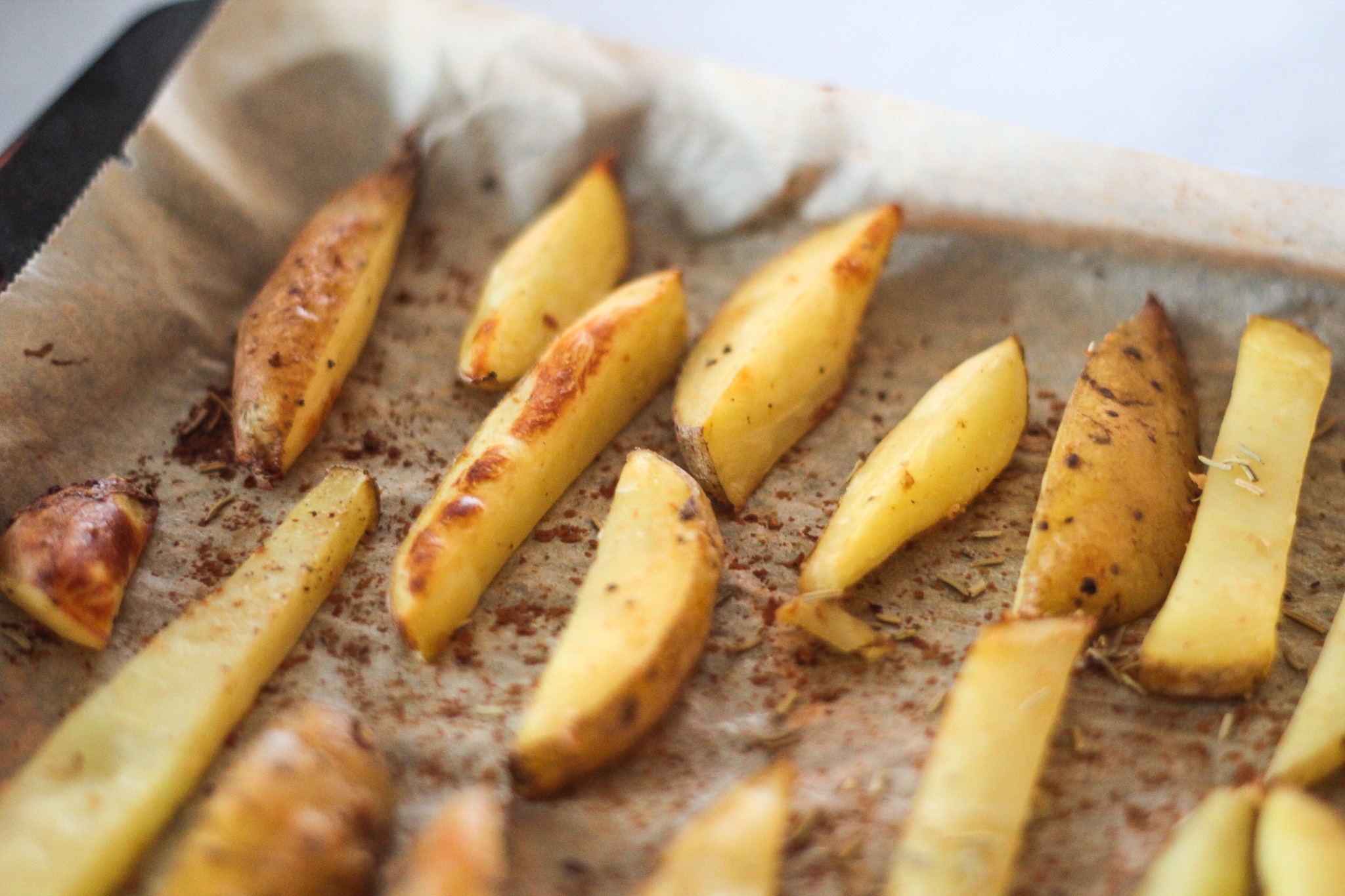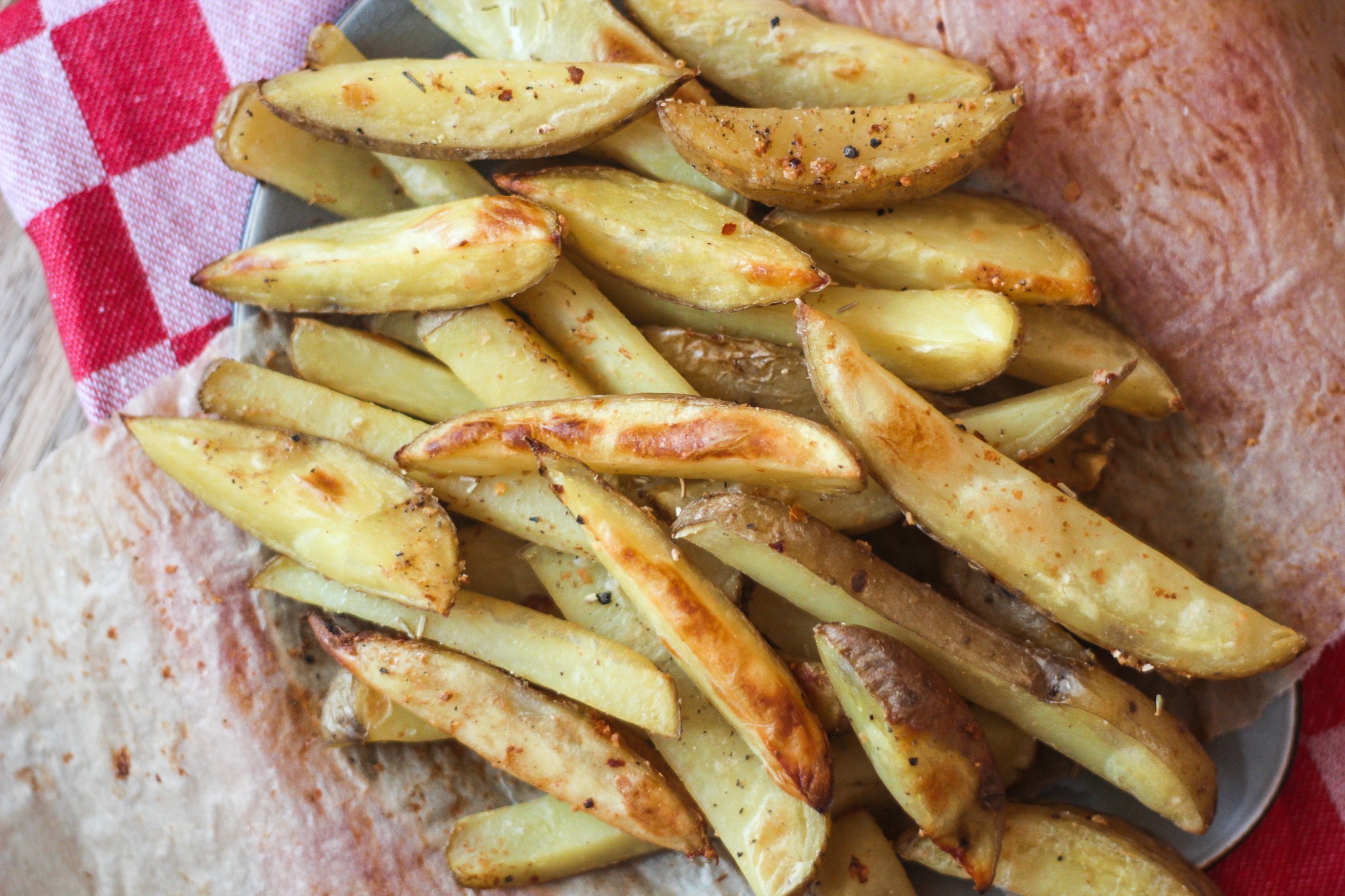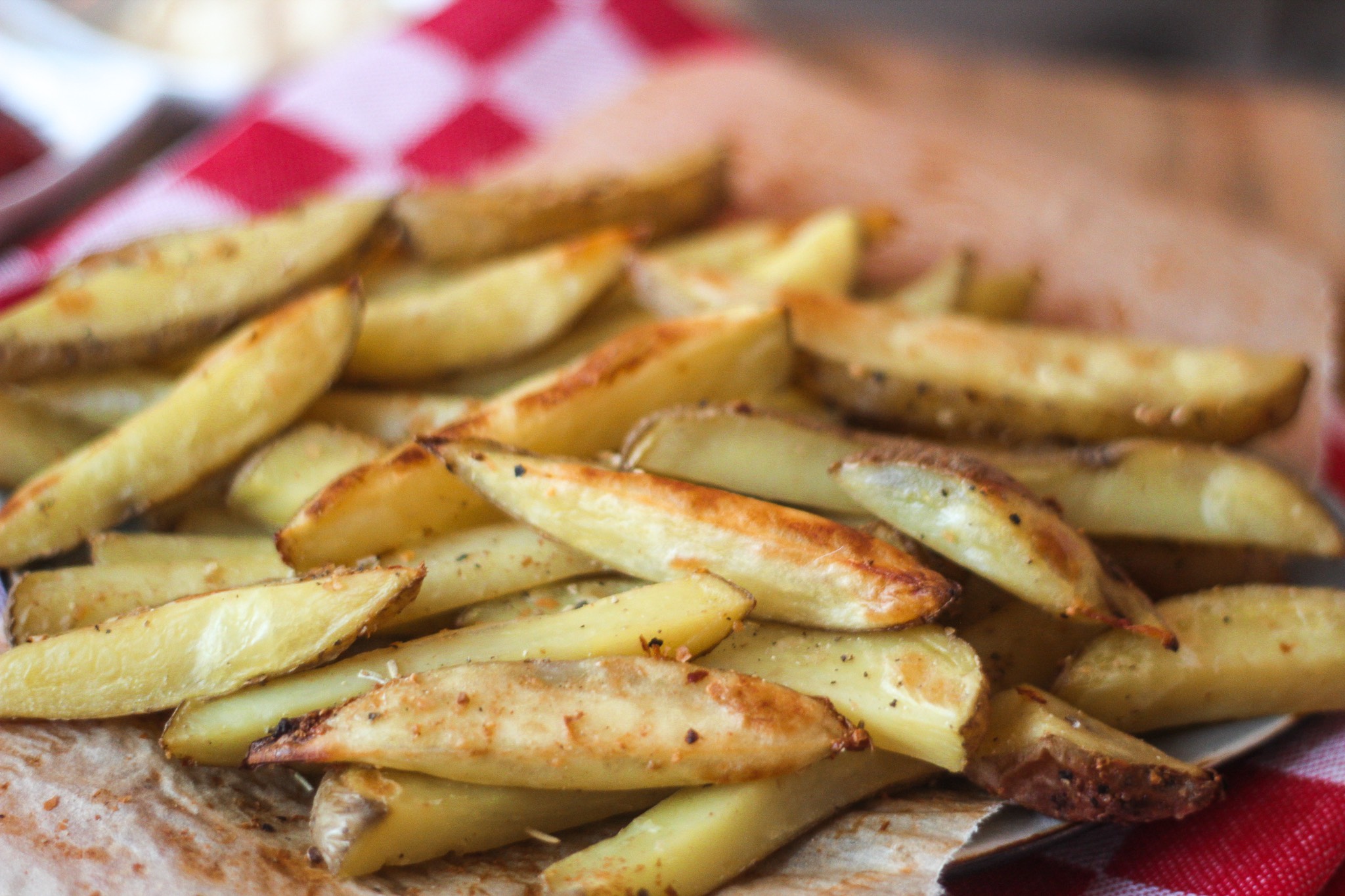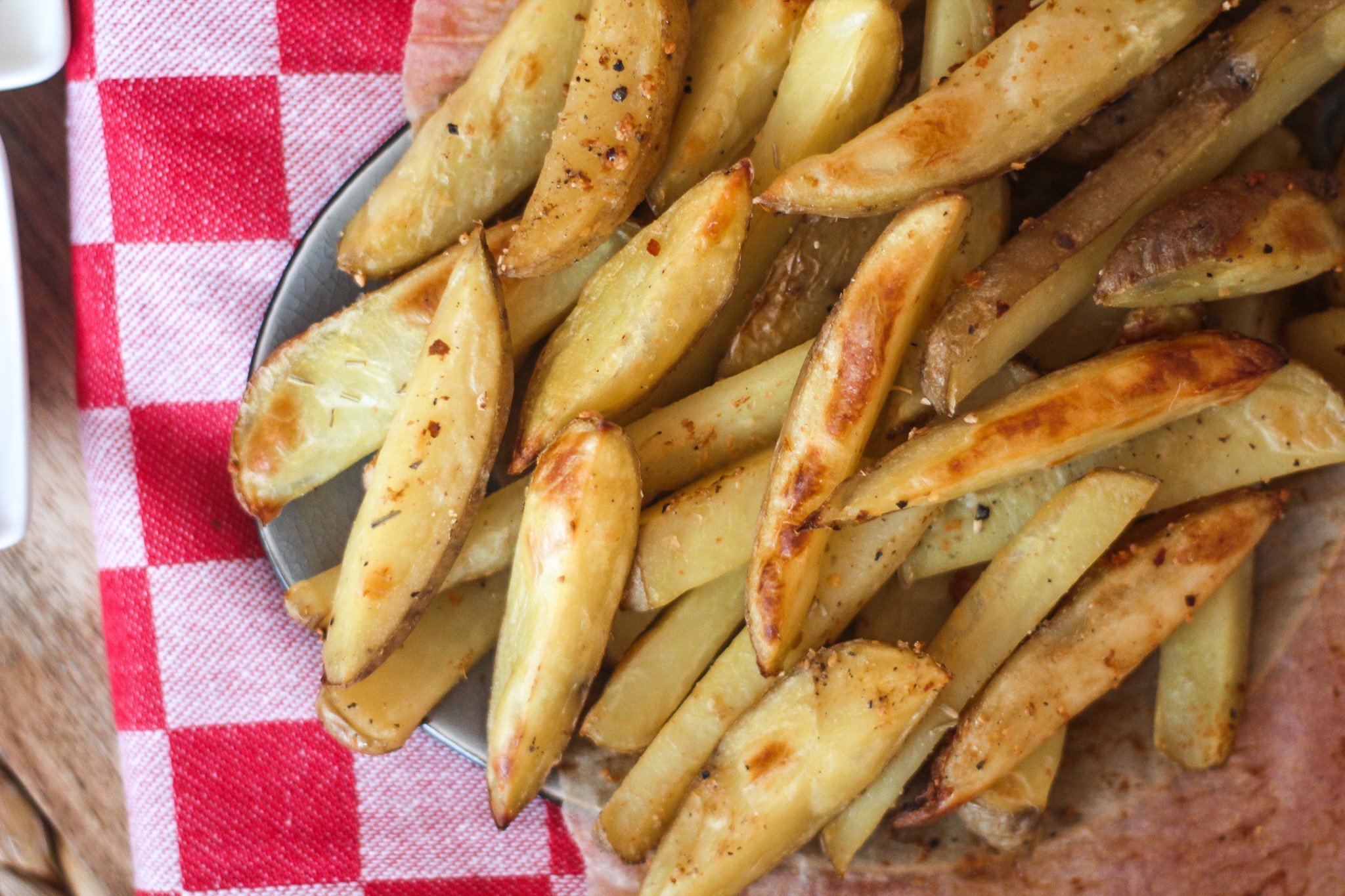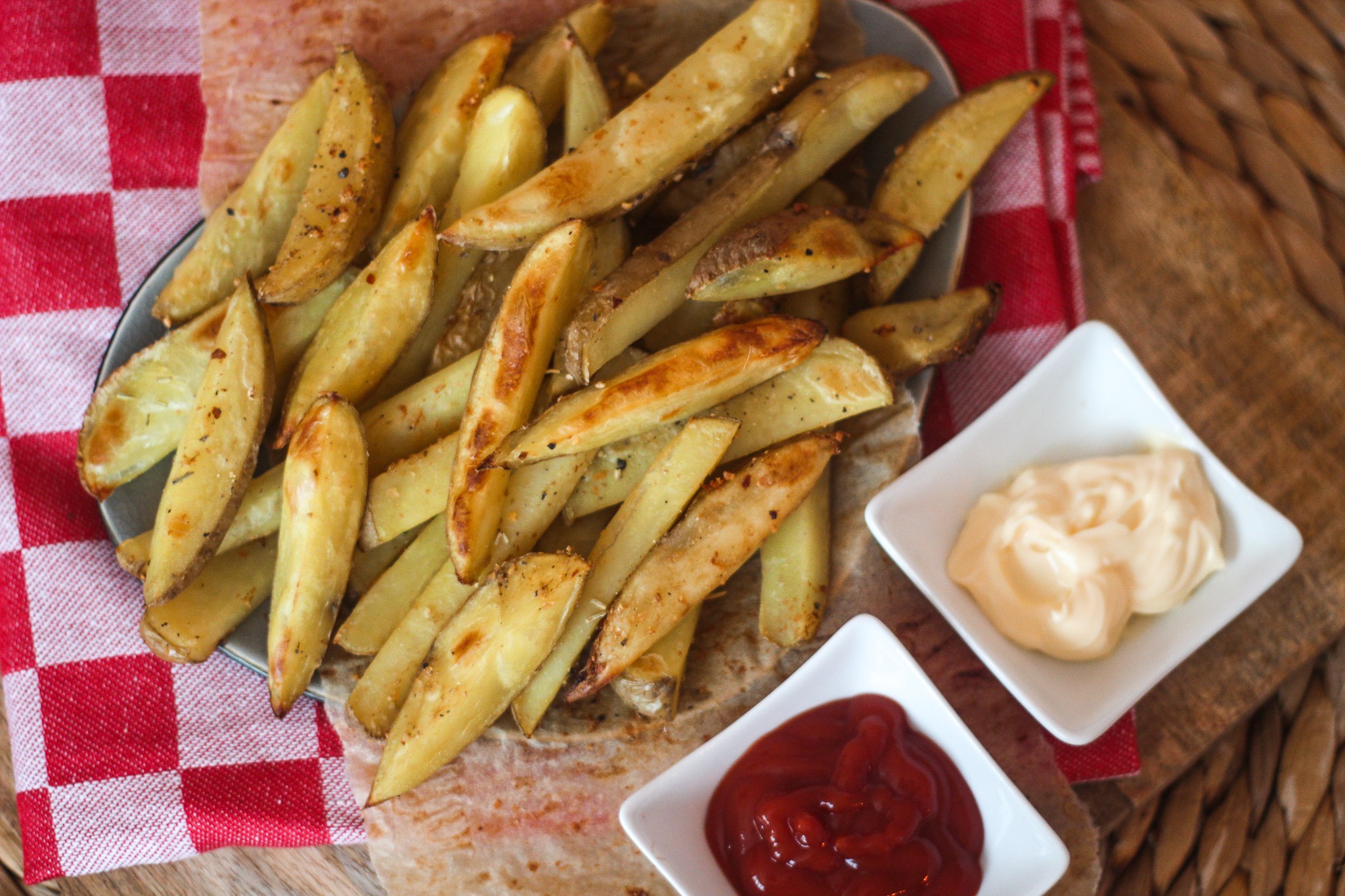 Bewaar, Like, Tweet of Pin!