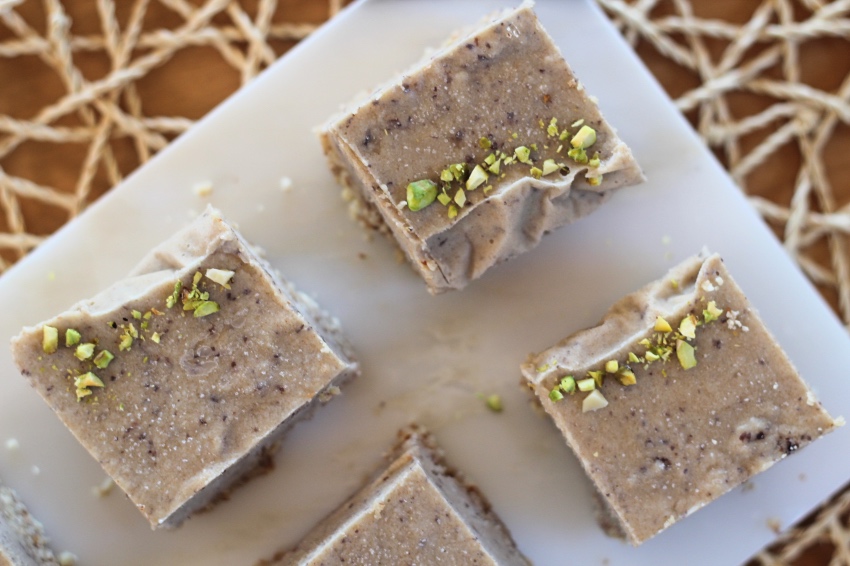 Vandaag weer een recept met de combinatie van voedingsstoffen en lekkers: mijn favoriete combinatie. Een "cheesecake" met een caramelachtige smaak vól voedingsstoffen.
Is dit niet jouw ding? Prima natuurlijk! Ben je in een experimentele bui? Dan zou ik zeggen: probeer het eens uit. Ik vind het héérlijk en ik zit zó vol na één of twee stukken in tegenstelling tot een echte cheesecake, waar ik de hele taart van op kan 😉 Haha. Oke, genoeg gepraat, op naar het recept! 
Wat heb je nodig?
Voor de bodem:
55 gram havermout, fijngemalen tot een meel
150 gram amandelen (of andere noten)
3-4 eetlepels kokosolie
2-3 eetlepels dadelsiroop / ahorn siroop (honing kan ook, maar dan is het recept niet veganistisch)
Snufje zout
Voor de 'caramel cream' cheesecake
120 gram cashewnoten (na minimaal 6 uur wellen in water)
14 dadels (30 minuten wellen en ontpitten)
120 ml amandelmelk (ongeveer 140 gram)
60 ml kokosolie (ongeveer 43 gram)
Maak eerst de bodem door de havermout fijn te malen in de keukenmachine tot een meel. Voeg de amandelen toe en mix het geheel tot ook de noten een 'meel' zijn geworden samen met de havermout. Voeg vervolgens de overige ingrediënten van de bodem toe en mix het geheel tot het een plakkerig en kruimelig geheel is. Haal het uit de keukenmachine en verplaats het naar een cakeblik, druk het plat met de bolle kant van de lepel en plaats het in de vriezer. Voor het gemak later  kun je een velletje bakpapier onderin plaatsen, ik maak deze vast met een elastiekje zodat het op zijn plek blijft.
Voor de caramel cheesecake laag voeg je alle ingrediënten, behalve de kokosolie, in de keukenmachine en meng je het geheel tot het een gladde massa wordt, voeg vervolgens de kokosolie toe en laat de keukenmachine nog zo'n minuut mixen. Haal je cakeblik uit de vriezer en giet het mengsel uit de keukenmachine over de bodem, zet dit vervolgens in de vriezer voor minstens 8 uur en daarna is je "cheesecake" klaar om van te smullen! Je kunt als garnering ook wat pistache noten fijnhakken en deze bovenop strooien (kan voordat het de vriezer in gaat, maar ook erna).
Eetsmakelijk!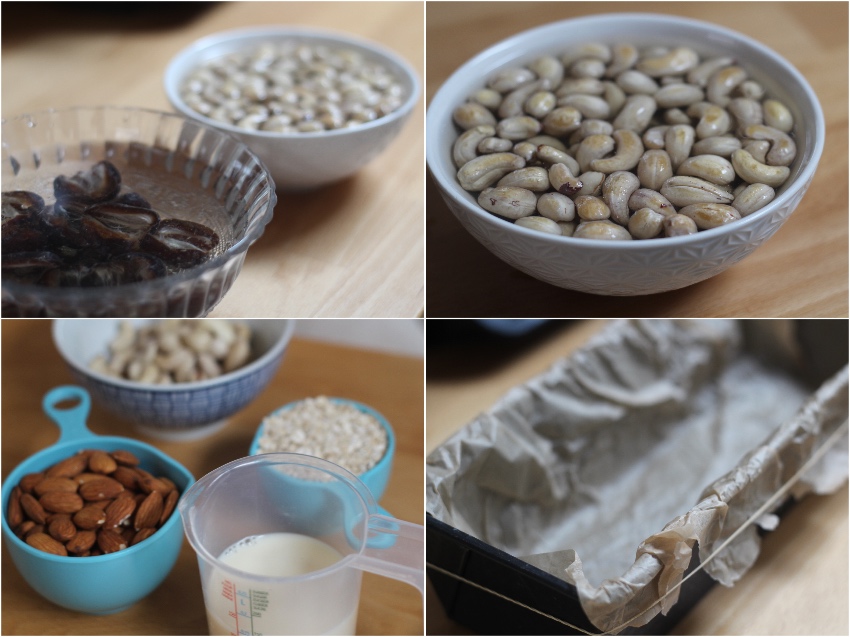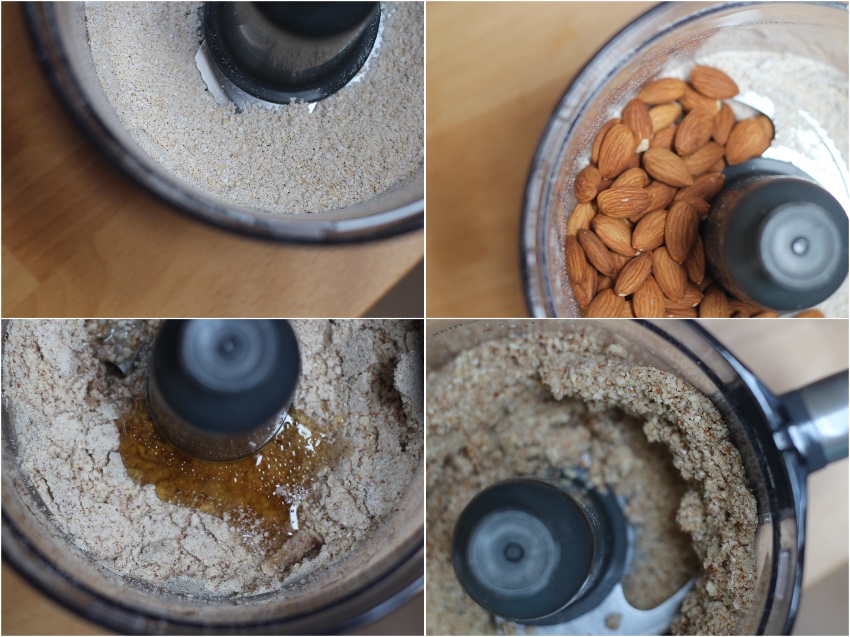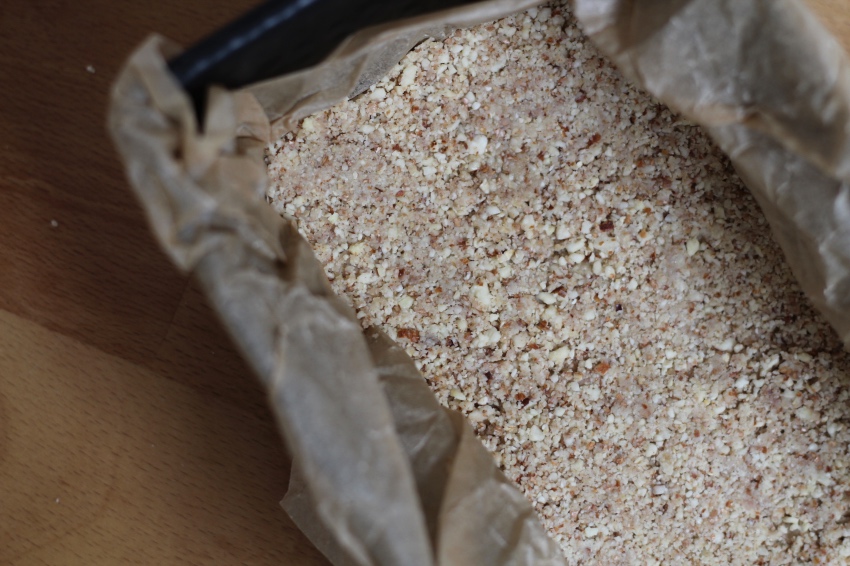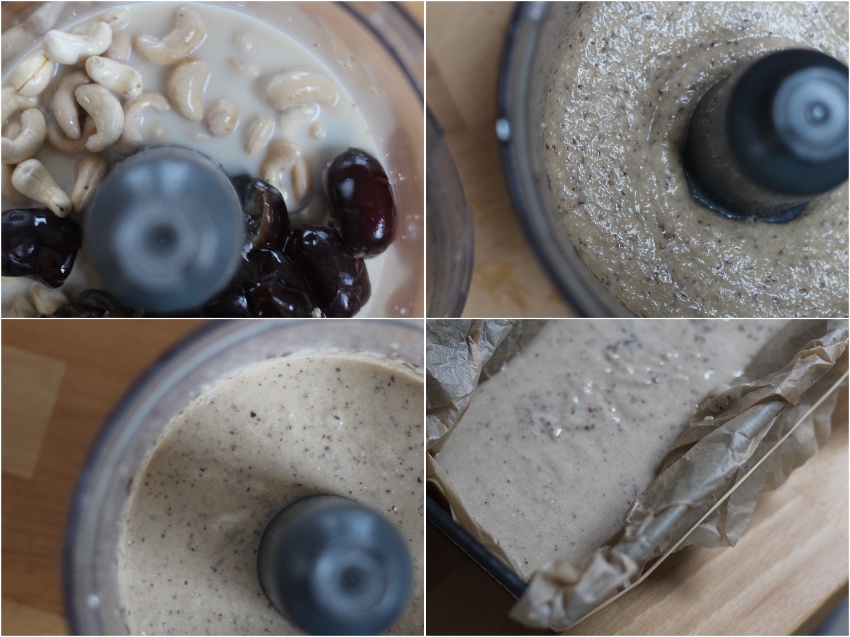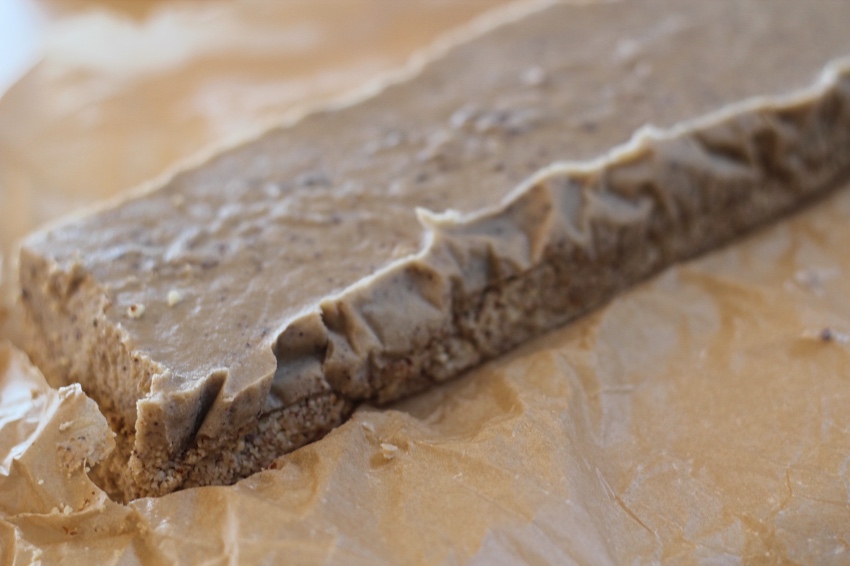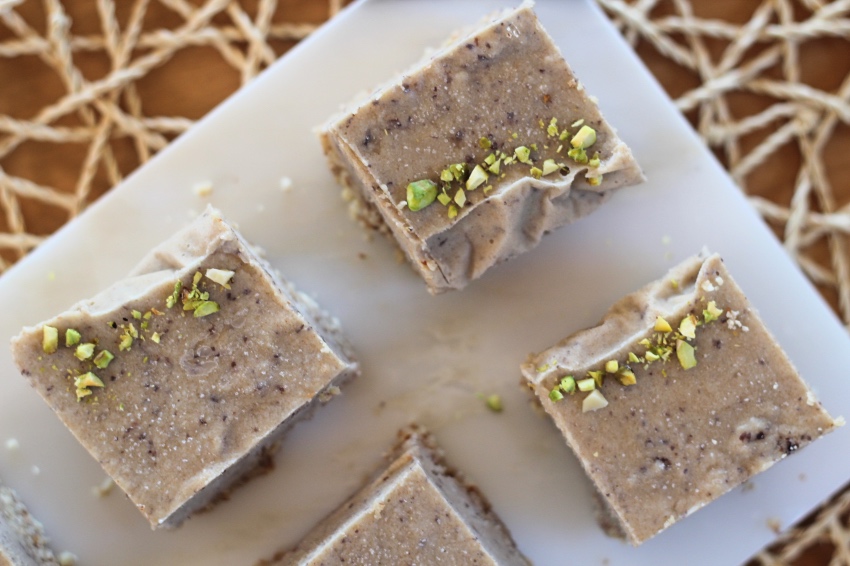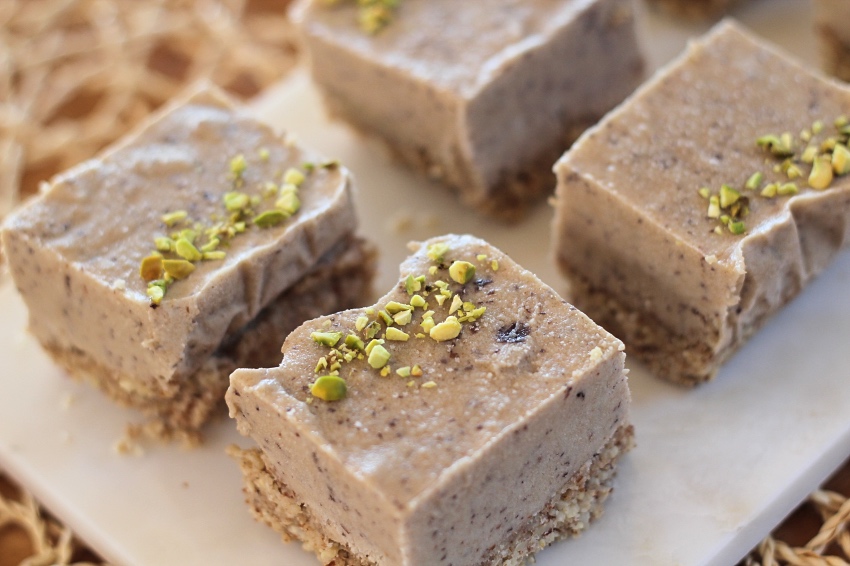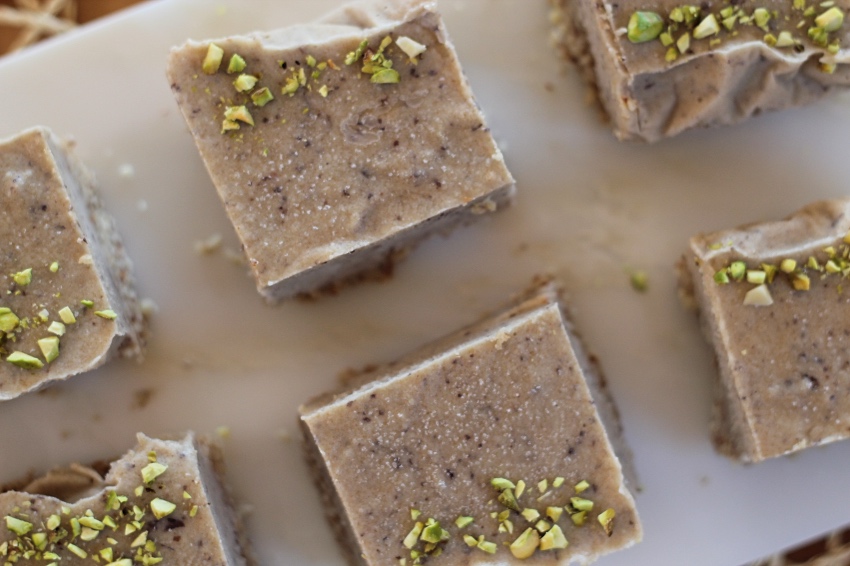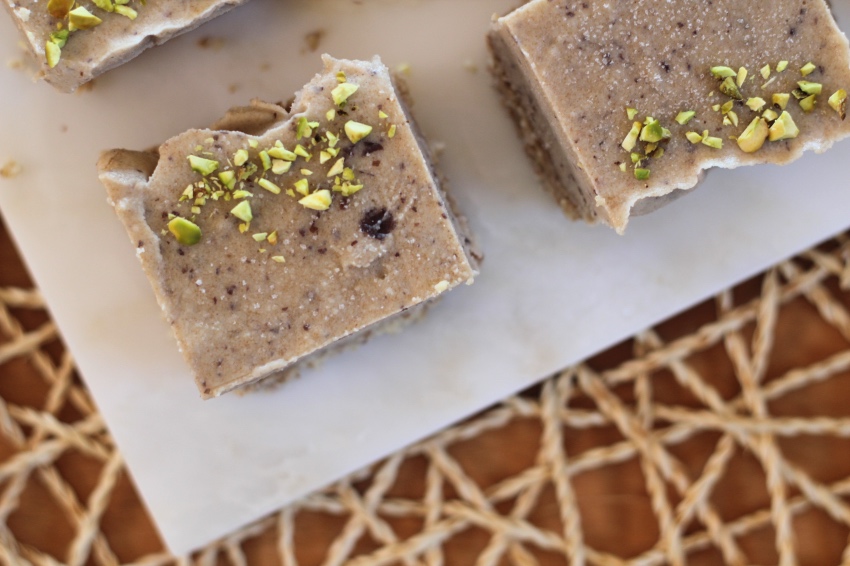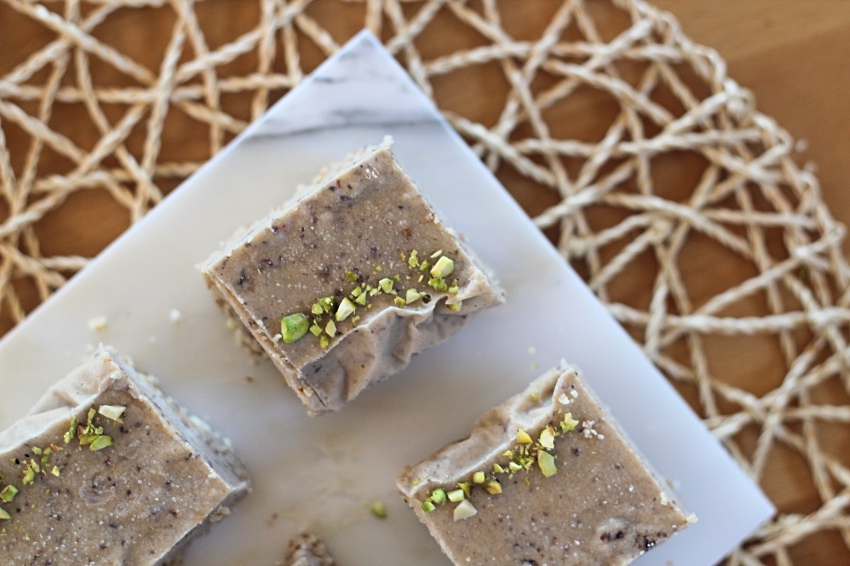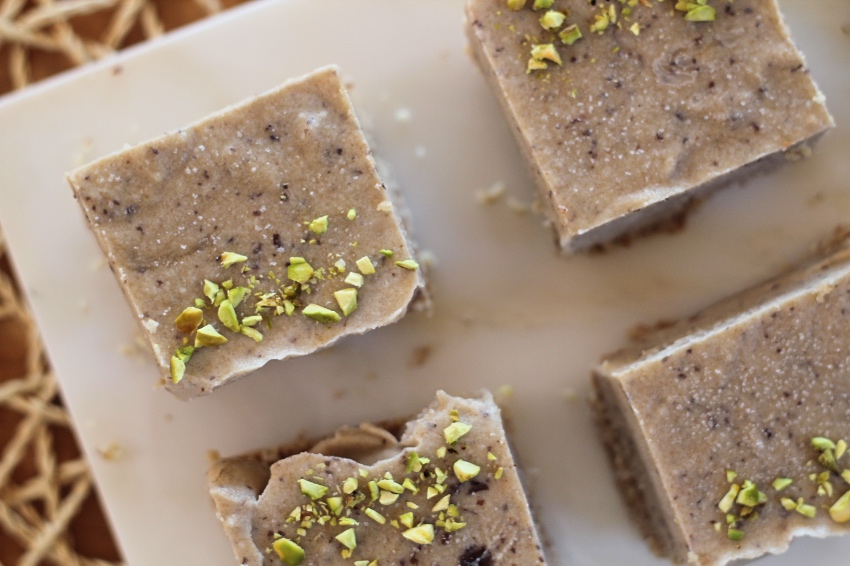 Bewaar, Like, Tweet of Pin!